POETRY ARCHIVE
·
Het Feest der Poëzie: Voordracht en muziek tijdens 'Van en over Louis Couperus'
·
Charles Baudelaire: Sisina
·
Marie von Ebner-Eschenbach: Grenzen der Liebe
·
Forever Words. The Unknown Poems by Johnny Cash
·
Walt Whitman: On the Beach at Night
·
Abraham a Santa Clara: Die Fischpredigt des hl. Antonius
·
Sophie d'Arbouville: L'ange de poésie et la jeune femme
·
Paul Valéry: La Fausse Morte
·
Friedrich Hölderlin: Der Kirchhof (Gedicht)
·
Noor Unnahar: yesterday i was the moon (poetry)
·
Bert Bevers: Op rust
·
Op 5 november verschijnt: Mijn lieve gunsteling, de nieuwe roman van Marieke Lucas Rijneveld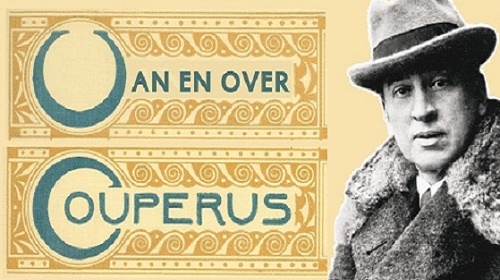 Het Feest der Poëzie brengt een afwisselende voorstelling met werk van en muziek uit het werk van de grootste Nederlandse romanschrijver.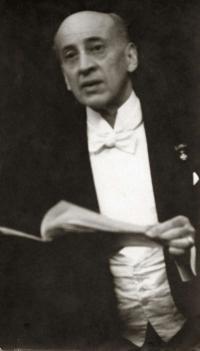 Voordrachtskunstenaar Simon Mulder brengt bekend en minder bekend werk van Louis Couperus, zoals fragmenten uit de schokkend decadente roman ´De berg van licht´, en de vertederende korte verhalen 'Het spoorwegongeluk' en 'Het verbeelde leven'.
Daarnaast vertelt hij enkele anekdotes over de grote schrijver die koekjes kocht (maar hoe?), na een optreden niet aan het voor hem georganiseerde erediner kon beginnen, en hoe en waarom hij door een Amerikaanse toeriste aangetroffen werd in een parfumerie.
Pianist Daan van de Velde en Simon Mulder besluiten de voorstelling met iets unieks: een declamatorium (stuk voor piano en voordracht) op Couperus' beroemde korte thriller 'De binocle'.
Data en praktische informatie:
2 voorstellingen, aanvang 20 en 21.30 uur
Locatie: Theatercafé Mascini, Zeedijk 24, 1012 AZ Amsterdam
Datum: zaterdagavond 28 november 2020
Duur: ca. 60 minuten
Entree: 12.- euro
Kaartverkoop: https://cafemascini.nl
Meer informatie over het Feest der Poëzie: www.feestderpoezie.nl
fleursdumal.nl magazine
www.fleursdumal.nl
More in: Archive C-D, Archive C-D, Art & Literature News, Feest der Poëzie, Louis Couperus
---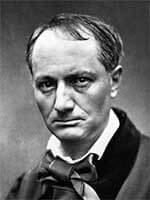 Sisina
Imaginez Diane en galant équipage,
Parcourant les forêts ou battant les halliers,
Cheveux et gorge au vent, s'enivrant de tapage,
Superbe et défiant les meilleurs cavaliers!
Avez-vous vu Théroigne, amante du carnage,
Excitant à l'assaut un peuple sans souliers,
La joue et l'oeil en feu, jouant son personnage,
Et montant, sabre au poing, les royaux escaliers?
Telle la Sisina! Mais la douce guerrière
À l'âme charitable autant que meurtrière;
Son courage, affolé de poudre et de tambours,
Devant les suppliants sait mettre bas les armes,
Et son coeur, ravagé par la flamme, a toujours,
Pour qui s'en montre digne, un réservoir de larmes.
Charles Baudelaire
(1821-1867)
Sisina
(poème)
• fleursdumal.nl magazine
More in: Archive A-B, Archive A-B, Baudelaire, Baudelaire, Charles
---
Grenzen der Liebe
Alles kann Liebe:
zürnen und zagen,
leiden und wagen,
demütig werben,
töten, verderben,
alles kann Liebe.
Alles kann Liebe:
lachend entbehren,
weinend gewähren,
heißes Verlangen
nähren in bangen,
in einsamen Tagen –
alles kann Liebe –
nur nicht entsagen!
Marie Ebner-Eschenbach
(1830 – 1916)
Grenzen der Liebe
•fleursdumal.nl magazine
More in: Archive E-F, Archive E-F, CLASSIC POETRY
---
These never-before-published poems by Johnny Cash make the perfect gifts for music lovers and fans alike.
Ed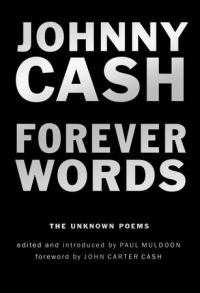 ited and introduced by Pulitzer Prize-winning poet Paul Muldoon with a foreword by John Carter Cash, this poetry collection is illustrated with facsimile reproductions of Cash's own handwritten pages. Now an album with music by Rosanne Cash, Brad Paisley, Willie Nelson, Kacey Musgraves, Elvis Costello, and more.
Since his first recordings in 1955, Johnny Cash has been an icon in the music world. In this collection of poems and song lyrics that have never been published before, we see the world through his eyes and view his reflection on his own interior reality, his frailties and his strengths alike.
In his hallmark voice, he pens verses about love, pain, freedom, and mortality, and expresses insights on culture, his family, his fame, even Christmas. Forever Words confirms Johnny Cash as a brilliant and singular American literary figure. His music is a part of our collective history, and here the depth of his artistry and talent become even more evident.
Forever Words
The Unknown Poems
By Johnny Cash
Category: Poetry | Music
Published by Blue Rider Press
Nov 15, 2016
144 Pages
ISBN 9780399575136
Hardcover $25.00
Nov 12, 2019
ISBN 9780399575150
Paperback
$18.00
# more poetry
Johnny Cash
Forever Words
The Unknown Poems
• fleursdumal.nl magazine
More in: #Editors Choice Archiv, - Book News, - Bookstores, Archive C-D, Archive C-D, Art & Literature News, Johnny Cash
---
On the Beach at Night
On the beach at night,
Stands a child with her father,
Watching the east, the autumn sky.
Up through the darkness,
While ravening clouds, the burial clouds, in black masses spreading,
Lower sullen and fast athwart and down the sky,
Amid a transparent clear belt of ether yet left in the east,
Ascends large and calm the lord-star Jupiter,
And nigh at hand, only a very little above,
Swim the delicate sisters the Pleiades.
From the beach the child holding the hand of her father,
Those burial-clouds that lower victorious soon to devour all,
Watching, silently weeps.
Weep not, child,
Weep not, my darling,
With these kisses let me remove your tears,
The ravening clouds shall not long be victorious,
They shall not long possess the sky, they devour the stars only in apparition,
Jupiter shall emerge, be patient, watch again another night, the Pleiades shall emerge,
They are immortal, all those stars both silvery and golden shall shine out again,
The great stars and the little ones shall shine out again, they endure,
The vast immortal suns and the long-enduring pensive moons shall again shine.
Then dearest child mournest thou only for Jupiter?
Considerest thou alone the burial of the stars?
Something there is,
(With my lips soothing thee, adding I whisper,
I give thee the first suggestion, the problem and indirection,)
Something there is more immortal even than the stars,
(Many the burials, many the days and nights, passing away,)
Something that shall endure longer even than lustrous Jupiter
Longer than sun or any revolving satellite,
Or the radiant sisters the Pleiades.
Walt Whitman
(1819–1892)
On the Beach at Night
• fleursdumal.nl magazine
More in: Archive W-X, Archive W-X, Whitman, Walt
---
Die Fischpredigt
des hl. Antonius
Antonius zur Predig
Die Kirche findt ledig,
Er geht zu den Flüssen
Und predigt den Fischen;
Sie schlag'n mit den Schwänzen,
Im Sonnenschein glänzen.
Die Karpfen mit Rogen
Sind all hierher zogen,
Haben d'Mäuler aufrissen,
Sich Zuhörens beflissen:
Kein Predig niemalen
Den Karpfen so g'fallen.
Spitzgoschete Hechte,
Die immerzu fechten,
Sind eilend herschwommen
Zu hören den Frommen:
Kein Predig niemalen
Den Hechten so g'fallen.
Auch jene Phantasten,
So immer beim Fasten,
Die Stockfisch ich meine,
Zur Predig erscheinen.
Kein Predig niemalen
Dem Stockfisch so g'fallen.
Gut Aalen und Hausen,
Die Vomehme schmausen,
Die selber sich bequemen,
Die Predig vernehrnen:
Kein Predig niemalen
Den Aalen so g'fallen.
Auch Krebsen, Schildkroten,
Sonst langsame Boten,
Steigen eilend vom Grund,
Zu hören diesen Mund:
Kein Predig niemalen
Den Krebsen so g'fallen.
Fisch große, Fisch kleine,
Vornehm und gemeine,
Erheben die Köpfe
Wie verständige Geschöpfe:
Auf Gottes Begehren
Antonium anhören.
Die Predigt geendet,
Ein jedes sich wendet,
Die Hechte bleiben Diebe,
Die Aale viel lieben.
Die Predig hat g'fallen.
Sie bleiben wie alle.
Die Krebs' gehn zurücke,
Die Stockfisch bleiben dicke,
Die Karpfen viel fressen,
Die Predig vergessen.
Die Predig hat g'fallen,
Sie bleiben wie alle.
Abraham a Santa Clara
(1644 – 1709)
Die Fischpredigt des hl. Antonius
• fleursdumal.nl magazine
More in: Archive C-D, Archive C-D, CLASSIC POETRY, POETRY ARCHIVE
---
L'ange de poésie
et la jeune femme
  L'ANGE DE POÉSIE.
Éveille-toi, ma sœur, je passe près de toi !
De mon sceptre divin tu vas subir la loi ;
Sur toi, du feu sacré tombent les étincelles,
Je caresse ton front de l'azur de mes ailes.
À tes doigts incertains, j'offre ma lyre d'or,
Que ton âme s'éveille et prenne son essor !…
Le printemps n'a qu'un jour, tout passe ou tout s'altère ;
Hâte-toi de cueillir les roses de la terre,
Et chantant les parfums dont s'enivrent tes sens,
Offre tes vers au ciel comme on offre l'encens !
Chante, ma jeune sœur, chante ta belle aurore,
Et révèle ton nom au monde qui l'ignore.
  LA JEUNE FEMME.
Grâce !.. éloigne de moi ton souffle inspirateur !
Ne presse pas ainsi ta lyre sur mon cœur !
Dans mon humble foyer, laisse-moi le silence ;
La femme qui rougit a besoin d'ignorance.
Le laurier du poète exige trop d'effort…
J'aime le voile épais dont s'obscurcit mon sort.
Mes jours doivent glisser sur l'océan du monde,
Sans que leur cours léger laisse un sillon sur l'onde ;
Ma voix ne doit chanter que dans le sein des bois,
Sans que l'écho répète un seul son de ma voix.
  L'ANGE DE POÉSIE.
Je t'appelle, ma sœur, la résistance est vaine.
Des fleurs de ma couronne, avec art je t'enchaîne :
Tu te débats en vain sous leurs flexibles nœuds.
D'un souffle dévorant j'agite tes cheveux,
Je caresse ton front de ma brûlante haleine !
Mon cœur bat sur ton cœur, ma main saisit la tienne ;
Je t'ouvre le saint temple où chantent les élus…
Le pacte est consommé, je ne te quitte plus !
Dans les vallons lointains suivant ta rêverie,
Je prêterai ma voix aux fleurs de la prairie ;
Elles murmureront : « Chante, chante la fleur
Qui ne vit qu'un seul jour pour vivre sans douleur. »
Tu m'entendras encor dans la brise incertaine
Qui dirige la barque en sa course lointaine ;
Son souffle redira : « Chante le ciel serein ;
Qu'il garde son azur, le salut du marin ! »
J'animerai l'oiseau caché sous le feuillage,
Et le flot écumant qui se brise au rivage ;
L'encens remplira l'air que tu respireras…
Et soumise à mes lois, ma sœur, tu chanteras !
  LA JEUNE FEMME.
J'écouterai ta voix, ta divine harmonie,
Et tes rêves d'amour, de gloire et de génie ;
Mon âme frémira comme à l'aspect des cieux…
Des larmes de bonheur brilleront dans mes yeux.
Mais de ce saint délire, ignoré de la terre,
Laisse-moi dans mon cœur conserver le mystère ;
Sous tes longs voiles blancs, cache mon jeune front ;
C'est à toi seul, ami, que mon âme répond !
Et si, dans mon transport, m'échappe une parole,
Ne la redis qu'au Dieu qui comprend et console.
Le talent se soumet au monde, à ses décrets,
Mais un cœur attristé lui cache ses secrets ;
Qu'aurait-il à donner à la foule légère,
Qui veut qu'avec esprit on souffre pour lui plaire ?
Ma faible lyre a peur de l'éclat et du bruit,
Et comme Philomèle, elle chante la nuit.
Adieu donc ! laisse-moi ma douce rêverie,
Reprends ton vol léger vers ta belle patrie !
L'ange reste près d'elle, il sourit à ses pleurs,
Et resserre les nœuds de ses chaînes de fleurs ;
Arrachant une plume à son aile azurée,
Il la met dans la main qui s'était retirée.
En vain elle résiste, il triomphe… il sourit…
Laissant couler ses pleurs, la jeune femme écrit.
Sophie d'Arbouville
(1810-1850)
Le chant du cygne
Poésies et nouvelles (1840)
• fleursdumal.nl
More in: Arbouville, Sophie d', Archive A-B, Archive A-B
---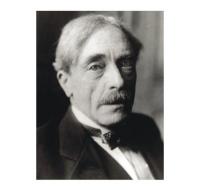 La Fausse Morte
Humblement, tendrement, sur le tombeau charmant
Sur l'insensible monument,
Que d'ombres, d'abandons, et d'amour prodiguée,
Forme ta grâce fatiguée,
Je meurs, je meurs sur toi, je tombe et je m'abats,
Mais à peine abattu sur le sépulcre bas,
Dont la close étendue aux cendres me convie,
Cette morte apparente, en qui revient la vie,
Frémit, rouvre les yeux, m'illumine et me mord,
Et m'arrache toujours une nouvelle mort
Plus précieuse que la vie.
Paul Valéry
(1871-1945)
La Fausse Morte
Poème
• fleursdumal.nl magazine
More in: Archive U-V, Archive U-V, Valéry, Paul
---
Der Kirchhof
Du stiller Ort, der grünt mit jungem Grase,
Da liegen Mann und Frau, und Kreuze stehn,
Wohin hinaus geleitet Freunde gehn,
Wo Fenster sind glänzend mit hellem Glase.
Wenn glänzt an dir des Himmels hohe Leuchte
Des Mittags, wann der Frühling dort oft weilt,
Wenn geistige Wolke dort, die graue, feuchte,
Wenn sanft der Tag vorbei mit Schönheit eilt!
Wie still ist′s nicht an jener grauen Mauer,
Wo drüber her ein Baum mit Früchten hängt;
Mit schwarzen tauigen, und Laub voll Trauer,
Die Früchte aber sind sehr schön gedrängt.
Dort in der Kirch ist eine dunkle Stille
Und der Altar ist auch in dieser Nacht geringe,
Noch sind darin einige schöne Dinge,
Im Sommer aber singt auf Feldern manche Grille.
Wenn einer dort Reden des Pfarrherrn hört,
Indes die Schar der Freunde steht daneben,
Die mit dem Toten sind, welch eignes Leben
Und welcher Geist, und fromm sein ungestört.
Friedrich Hölderlin
(1770 – 1843)
Der Kirchhof
Gedicht
• fleursdumal.nl magazine
More in: Archive G-H, Archive G-H, Hölderlin, Friedrich
---
Noor Unnahar is a young female voice with power and depth. The Pakistani poet's moving, personal work collects and makes sense of the phases of collapsing and rebuilding one's self on the treacherous modern path from teenager to adult.
Tinged with the heartbreak of a broken home and the complexity of a rich cultural background, yesterday i was the moon stands out from the Insta-poetry crowd as a collection worth keeping.
Noor Unnahar is a modern-day artist and poet whose work combines hand-written text, tactile collage, and photography to illuminate themes of hope, home, self-love, culture, acceptance, and survival.
yesterday i was the moon centers around themes of love and emotional loss, the catharsis of creating art, and the struggle to find one's voice. Noor's poetry ranges from succinct universal truths to flowery prose exploring her heritage, what it means to find a physical and emotional home, and the intimate and painful dance of self-discovery. Her poetry and art has already inspired thousands of fans on Instagram to engage with her words through visual journal entries and posts of their own, and her fan base only continues to grow.
yesterday i was the moon
By Noor Unnahar
Category: Poetry | Design
Paperback
160 pages
Mar 27, 2018
ISBN-13 : 978-0525576013
Publisher : Clarkson Potter (March 27, 2018)
Language: : English
$14.99
# new poetry
Noor Unnahar
yesterday i was the moon
• fleursdumal.nl magazine
More in: - Book News, - Bookstores, Archive U-V, Art & Literature News
---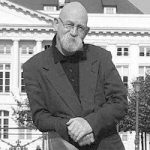 Op rust
Stappend uit de plattegrond ziet hij
de ruige snede van het leven pas
op de plaats van stilstand inzicht
zich ontvouwt. Zie hem aankuieren,
als een man die na lang geoefend te
hebben eindelijk aan het werk mag.
Hij vraagt zich af: is 'Niets blijft'
hetzelfde als 'Alles gaat weg'?
Bert Bevers
Eerder verschenen in Sterrengruis, Reinart Edities, Oss, 2000. Bert Bevers is dichter en schrijver en woont en werkt in Antwerpen (Be).
• fleursdumal.nl magazine
More in: Archive A-B, Archive A-B, Bevers, Bert
---
Mijn lieve gunsteling, de nieuwe roman van Marieke Lucas Rijneveld, verschijnt op 5 november.
Het is het verhaal van de veearts en zijn 'uitverkorene', de dochter van een boer. Tijdens een hete zomer zoeken ze toenadering tot elkaar omdat ze willen ontsnappen aan de grilligheid en de leemten van het plattelandsleven en omdat ze willen ontkomen aan wat er in hen gezaaid is. Gedurende die zomer ontwikkelen ze een obsessieve fascinatie voor elkaar.
De beklemmende bekentenis Mijn lieve gunsteling is een hartverscheurend en tegelijk angstaanjagend verhaal over verlies, verboden liefde, eenzaamheid en identiteit. Het is daarmee een meer dan waardige opvolger van de debuutroman De avond is ongemak waarmee Marieke Lucas Rijneveld als eerste Nederlandse schrijver de International Booker Prize won.
Mijn lieve gunsteling
Marieke Lucas Rijneveld
ISBN 9789025470142
Pagina's: 368
Type: Hardback
Verwacht: november 2020
Prijs: 24,99
# New books
Marieke Lucas Rijneveld
Mijn lieve gunsteling
• fleursdumal.nl magazine
More in: - Book News, - Bookstores, Archive Q-R, Archive Q-R, Art & Literature News, Marieke Lucas Rijneveld, Rijneveld, Marieke Lucas
---
Older Entries »
Thank you for reading FLEURSDUMAL.NL - magazine for art & literature