POETRY ARCHIVE
·
Koos Meinderts: De schelmenstreken van Reinaert de Vos
·
August Stramm: Weltwehe (Gedicht)
·
Bert Bevers: Verdwijnpunt (Gedicht)
·
Carmen Sylva: Der Krieg (Gedicht)
·
Gertrude Stein: A Poem About Waldberg
·
Christian Kunda Mutoki: Guy de Maupassant. Une certaine idée de l'homme dans Le Horla
·
The Race Question by Paul Laurence Dunbar (Short story)
·
Emily Dickinson: Wild nights – Wild nights!
·
Sophie Albrecht: Sehnsucht (Gedicht)
·
Antonin Artaud: Qui suis-je ? (Poème)
·
Bert Bevers: Boodschapper (gedicht)
·
Emily Dickinson: The Outlet
Terwijl Reinaert de Vos tijdens het monopoly-spelen met zijn kinderen stiekem een briefje van duizend uit de bank jatte en zich te goed deed aan een kipkluifje, verklaarde Koning Nobel in de paleistuin de jaarlijkse Hofdag voor geopend.
Met de opening van de Hofdag opent ook de fonkelende bewerking die Koos Meinderts maakte van het bekendste epos uit de Middelnederlandse literatuur: Van den Vos Reynaerde.
In achttien hoofdstukken verhaalt Meinderts over de belevenissen van de geslepen vos Reinaert en zijn beklagenswaardige tegenspelers, waaronder Tibeert de Kater, Bruun de Beer en Cuwaert de Haas. Elk hoofdstuk werd geïllustreerd door een vooraanstaand kinderboekillustrator.
Koos Meinderts:
De schelmenstreken van Reinaert de Vos
1e druk
EAN: 978 90 8967 273 5
NUR: 274
Verschenen 12-11-2018
Formaat: 23,5 x 27 cm
48 bladzijden
Gebondend
Bindwijze Hardcover
Genre Kinderboeken
Uitgever Hoogland & Van Klaveren, Uitgeverij
Taal Nederlands
Illustraties Charlotte Dematons e.a.
Prijs: € 17,50
# New books
Koos Meinderts
Reinaert de Vos
• fleursdumal.nl magazine
More in: - Book News, - Book Stories, Archive M-N, Archive Q-R, Archive Q-R, Art & Literature News, Grimm, Andersen e.o.: Fables, Fairy Tales & Stories
---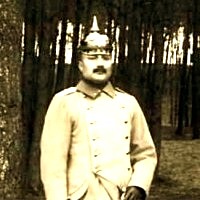 Weltwehe
Nichts Nichts Nichts
Haucht
Nichts
Hauchen
Nichts
Hauch
Wägen
Wägen wegen
Wegen regen
Stauen
Lauen
Weben schweben wallen ballen
Warmen
Biegen bogen
Wärmen
Drehen drehen
Dunsten
Streifen glimmen
Fachen
Hitzen
Glühen
Wellen
Sieden brodeln rauschen brausen
Züngeln springen
Flammen spritzen
Platzen
Knattern knallen krachen
Tausend
Null Null Null
Tausend
Null
Milliarden
Null Null Null
Weißen
Lichten
Kreisen kreisen
Bahnen
Fliegen
Kreisen kreisen
Rollen
Kugeln
Kugeln kugeln
Glatten
Kugeln
Platten
Kugeln
Kreisen
Kugeln
Dichten schichten wichten walzen wälzen
Festen
Kreisen
Pressen
Kugeln
Schmieden
Kreisen
Kernen
Kugeln
Kern.
Halten fassen kraften schwingen
Ruhen reißen sprengen
Heben senken falten
Schieben wogen
Starren
Heißen
Beben
Schweißen
Beben
Leben
Atmen
Leben
Leben leben
Zeugen
Bären
Leben leben
Blühen
Wachsen
Leben leben
Brennen
Starken
Marken
Rollen rollen
Leuchten trocknen feuchten lichten
Streben ranken
Tönen
Ringen
Kämpfen
Ringen
Ringen
Können
Wollen
Können
Schwanken
Können
Wollen
Blühen
Wollen
Rollen
Können
Kranken
Placken racken ächzen
Rollen
Wollen
Lallen
Wollen wollen
Ranken
Wollen wollen
Rollen
Drehen wehen rollen
Wollen wollen
Stürmen wollen
Drehen
Matten
Wollen
Matten
Rollen drehen
Wehen wehen
Wollen
Kreisen
Engen
Kreisen
Engen
Schwanken
Wanken
Zittern
Schwingen
Wiegen kreisen engen lockern
Trudeln krudeln
Trudeln
Schlacken
Lockern
Schlacken
Bröckeln
Aschen
Trollen trollen
Aschen
Trollen trollen
Sollen
Wollen
Stocken reißen
Sacken rasen
Rasen
Sprengen
Platzen
Schmettern
Stäuben stäuben stäuben
Schweben
Weben
Wallen
Weben
Fallen
Wegen
Reigen
Wolken
Schleichen
Flaken
Weiten
Flaken
Wachten
Steinen
Nachten
Nebeln
Nachten
Weiten
Nachten nachten
Losen
Nachten nachten
Lösen
Nachten nachten
Raumen
Nachten nachten
Zeiten
Nachten
Weiten raumen zeiten
Nachten
Zeiten zeiten
Nachten
Zeiten
Nachten
Weiten
Weiten
Nichts Nichts Nichts
Nichts.
August Stramm
(1874-1915)
Weltwehe, 1914
• fleursdumal.nl magazine
More in: *War Poetry Archive, Archive S-T, Expressionism, Stramm, August
---
Verdwijnpunt
Zij die deze kasseien en sporen legden
gaven hun lijven al lang geleden terug.
Maar eerder, eerder zegden zij dat ze
geloofden. Zegden zij dat ze wel wisten
hoe alles zat. Hun onherinnerde dromen
wemelden van de oorlog die nog moest
komen, duister als de kleur die de rivier
's avonds heeft. Er zweemt een heimwee
over deze stenen, maar het is niet klaar
waarnaar. Moet er eigenlijk niet een dun
lijntje om alles heen? Met richtingwijzers?
Toekomst heeft de kraag ruig omhoog.
Bert Bevers
Gedicht: Verdwijnpunt
Eerder verschenen in Schaduw, District Hoboken, 2014
Bert Bevers is a poet and writer who lives and works in Antwerp (Be)
• fleursdumal.nl magazine
More in: Archive A-B, Archive A-B, Bevers, Bert
---
Der Krieg
Aus Plewna wandert ein Geisterzug,
Die türkischen Helden gefangen,
In Fetzen und barfuss, von Hunger verzehrt,
Die Glieder schlottern und hangen.
Viel Tausende wanken wie Schatten dahin,
Zur Donau ziehen die Armen,
Die nächtlichen Wolken durchheult der Wind,
Laut brüllend, wie Schlachtenerbarmen.
In lautloser Stille, so wandern sie hin
Durch schneeverdichtete Fluren,
Bedeckt mit Leichen – die Raben und Kräh'n
Verkünden der Fallenden Spuren.
Nur Leichen liegen von Plewna hin
Zur Donau in Reihen gesäet,
Ein grässlich' Schlachtfeld, wo Ross und Mann
Am Wagen erfroren, verwehet.
Die Wandernden schreien um Hülfe noch,
Dann knien sie, beten stille,
Mit ihren Armen gen Morgenland,
Und sterben -'s ist Allahs Wille.
Von Plewna zur Donau, wer Kräfte hat,
Vollendet die grausige Reise,
Da glitzert düster im Abendrot
Nicropolis, starrend von Eise.
Und rings ertönt ein Heulen und Schrei'n:
"O wollet uns Speise doch geben!
Was habt Ihr nicht lieber erschossen uns gleich!"
Die Lüfte, die eisigen, beben.
Zehntausend Gefangene schreien nach Brot,
Kein Brot ist zur Stunde zu haben,
Und markerschütternd durchtobt der Schrei
Die Straßen, die Wälle, den Graben.
Zehntausend liegen in jener Nacht
Verhungernd, mit sterbendem Munde,
Die Sieger sind selber von Tod bedroht –
Kein Brot! und nur Eis in der Runde!
Kein Brot! Und von jenseits da winkt das Land,
In dem lange verheißenen Frieden,
Doch hat sie die Donau mit krachendem Eis
In gewaltigen Massen geschieden.
Kein Brot! und es frieret in jener Nacht,
Als hätte Natur sich geschworen,
Den beiden Heeren den Untergang,
Fast waren sie alle verloren.
Doch endlich grauet der Tag, es kann
Die Panzerbarkasse nun wagen,
Vom Eis getragen! ein wenig Brot
Zu gemarterten Helden zu tragen.
Carmen Sylva
(1843-1916)
Der Krieg
Gedicht
• fleursdumal.nl magazine
More in: Archive S-T, Archive S-T, CLASSIC POETRY, WAR & PEACE
---
A Poem About Waldberg
What I am afraid of is that they will just attract an awful bombardment on themselves in which they will have to be supported.
Oh no they won't do that.
I don't think they will do that.
What I think is that I will have to reach the country before I ask myself the way to see the city.
I don't mean this as a joke.
I know very well that I know all about nurses. Who doesn't. And who would like to see children win. I love my boy very much. His mother feeds him. I can smile and think of it. We both laugh together. Altogether I have said to them keep still.
Curtains a japanese curtain.
Complete flowers.
I never use a pass.
Of course you wouldn't.
You wouldn't be careful enough. I don't mean that.
How can I hear him speak. You don't mean a victim. Eugene Paul. What is Walberg's name.
I don't care for him.
I am not sorry for her.
I do not have flowers here.
C A L I F O R N I A
Let me see. What do you say. They can take care of riches. Kiss my hand. Why. Because Russians are rich. All Russians are valuable. That is what I said.
I wish I could be as funny as he is.
Yes thank you I believe in Russia.
Gertrude Stein
(1874-1946)
A Poem About Waldberg
• fleursdumal.nl magazine
More in: Archive S-T, Archive S-T, Gertrude Stein, Stein, Gertrude
---
Christian Kunda Mutoki porte un nouveau regard sur Le Horla de Guy de Maupassant.
Il est précédé d'une préface et suivi d'une postface.
Il vient rafraîchir les problématiques qui touchent à la morale, à l'athéisme, à des amours tumultueuses et infidèles. . .
Le monde d'aujourd'hui diffère-t-il de celui décrit au XIXe siècle par l'écrivain français ? La science a-t-elle amélioré la condition existentielle de l'homme ?
Voici quelques questions majeures qui trouvent ici un regard neuf.
Christian Kunda Mutoki a préparé sa thèse de doctorat à l'Université Paul Verlaine, actuelle Université de la Lorraine (Metz, France). Il est écrivain et professeur de Littérature et civilisation françaises à l'Université de Lubumbashi, en RDC.
GUY DE MAUPASSANT
Une certaine idée de l'homme dans Le Horla
Christian Kunda Mutoki
Cahiers des sciences du langage
Langue Linguistique Littérature
Broché
Format : 15,5 x 24 cm
ISBN : 978-2-8066-3665-2
14 décembre 2018
70 pages
€ 11,5
# New books
Une certaine idée de l'homme dans Le Horla
de Guy de Maupassant
Christian Kunda Mutoki
• fleursdumal.nl magazine
More in: - Book News, - Bookstores, Archive M-N, Archive M-N, Art & Literature News, Guy de Maupassant, Maupassant, Guy de, Maupassant, Guy de
---
THE RACE QUESTION
Scene—Race track. Enter old coloured man, seating himself.
"Oomph, oomph. De work of de devil sho' do p'ospah. How 'do, suh? Des tol'able, thankee, suh. How you come on? Oh, I was des a-sayin' how de wo'k of de ol' boy do p'ospah. Doesn't I frequent the racetrack? No, suh; no, suh. I's Baptis' myse'f, an' I 'low hit's all devil's doin's. Wouldn't 'a' be'n hyeah to-day, but I got a boy named Jim dat's long gone in sin an' he gwine ride one dem hosses. Oomph, dat boy! I sut'ny has talked to him and labohed wid him night an' day, but it was allers in vain, an' I's feahed dat de day of his reckonin' is at han'.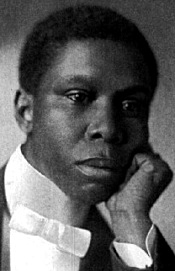 "Ain't I nevah been intrusted in racin'? Humph, you don't s'pose I been dead all my life, does you? What you laffin' at? Oh, scuse me, scuse me, you unnerstan' what I means. You don' give a ol' man time to splain hisse'f. What I means is dat dey has been days when I walked in de counsels of de on-gawdly and set in de seats of sinnahs; and long erbout dem times I did tek most ovahly strong to racin'.
"How long dat been? Oh, dat's way long back, 'fo' I got religion, mo'n thuty years ago, dough I got to own I has fell from grace several times sense.
"Yes, suh, I ust to ride. Ki-yi! I nevah furgit de day dat my ol' Mas' Jack put me on 'June Boy,' his black geldin', an' say to me, 'Si,' says he, 'if you don' ride de tail offen Cunnel Scott's mare, "No Quit," I's gwine to larrup you twell you cain't set in de saddle no mo'.' Hyah, hyah. My ol' Mas' was a mighty han' fu' a joke. I knowed he wan't gwine to do nuffin' to me.
"Did I win? Why, whut you spec' I's doin' hyeah ef I hadn' winned? W'y, ef I'd 'a' let dat Scott maih beat my 'June Boy' I'd 'a' drowned myse'f in Bull Skin Crick.
"Yes, suh, I winned; w'y, at de finish I come down dat track lak hit was de Jedgment Day an' I was de las' one up! Ef I didn't race dat maih's tail clean off, I 'low I made hit do a lot o' switchin'. An' aftah dat my wife Mandy she ma'ed me. Hyah, hyah, I ain't bin much on hol'in' de reins sence.
"Sh! dey comin' in to wa'm up. Dat Jim, dat Jim, dat my boy; you nasty putrid little rascal. Des a hundred an' eight, suh, des a hundred an' eight. Yas, suh, dat's my Jim; I don't know whaih he gits his dev'ment at.
"What's de mattah wid dat boy? Whyn't he hunch hisse'f up on dat saddle right? Jim, Jim, whyn't you limber up, boy; hunch yo'se'f up on dat hoss lak you belonged to him and knowed you was dah. What I done showed you? De black raskil, goin' out dah tryin' to disgrace his own daddy. Hyeah he come back. Dat's bettah, you scoun'ril.
"Dat's a right smaht-lookin' hoss he's a-ridin', but I ain't a-trustin' dat bay wid de white feet—dat is, not altogethah. She's a favourwright too; but dey's sumpin' else in dis worl' sides playin' favourwrights. Jim bettah had win dis race. His hoss ain't a five to one shot, but I spec's to go way fum hyeah wid money ernuff to mek a donation on de pa'sonage.
"Does I bet? Well, I don' des call hit bettin'; but I resks a little w'en I t'inks I kin he'p de cause. 'Tain't gamblin', o' co'se; I wouldn't gamble fu nothin', dough my ol' Mastah did ust to say dat a honest gamblah was ez good ez a hones' preachah an' mos' nigh ez skace.
"Look out dah, man, dey's off, dat nasty bay maih wid de white feet leadin' right fu'm 'de pos'. I knowed it! I knowed it! I had my eye on huh all de time. Oh, Jim, Jim, why didn't you git in bettah, way back dah fouf? Dah go de gong! I knowed dat wasn't no staht. Troop back dah, you raskils, hyah, hyah.
"I wush dat boy wouldn't do so much jummying erroun' wid dat hoss. Fust t'ing he know he ain't gwine to know whaih he's at.
"Dah, dah dey go ag'in. Hit's a sho' t'ing dis time. Bettah, Jim, bettah. Dey didn't leave you dis time. Hug dat bay mare, hug her close, boy. Don't press dat hoss yit. He holdin' back a lot o' t'ings.
"He's gainin'! doggone my cats, he's gainin'! an' dat hoss o' his'n gwine des ez stiddy ez a rockin'-chair. Jim allus was a good boy.
"Confound these spec's, I cain't see 'em skacely; huh, you say dey's neck an' neck; now I see 'em! now I see 'em! and Jimmy's a-ridin' like——Huh, huh, I laik to said sumpin'.
"De bay maih's done huh bes', she's done huh bes'! Dey's turned into the stretch an' still see-sawin'. Let him out, Jimmy, let him out! Dat boy done th'owed de reins away. Come on, Jimmy, come on! He's leadin' by a nose. Come on, I tell you, you black rapscallion, come on! Give 'em hell, Jimmy! give 'em hell! Under de wire an' a len'th ahead. Doggone my cats! wake me up w'en dat othah hoss comes in.
"No, suh, I ain't gwine stay no longah, I don't app'ove o' racin', I's gwine 'roun' an' see dis hyeah bookmakah an' den I's gwine dreckly home, suh, dreckly home. I's Baptis' myse'f, an' I don't app'ove o' no sich doin's!"
Paul Laurence Dunbar
(1872 – 1906)
The Race Question
From The Heart Of Happy Hollow, a collection of short stories reprinted in 1904 by Dodd, Mead and Company, New York.
Short story
• fleursdumal.nl magazine
More in: Archive C-D, Archive C-D, Dunbar, Paul Laurence, Dunbar, Paul Laurence, Paul Laurence Dunbar
---
Wild nights – Wild nights!
Wild nights – Wild nights!
Were I with thee
Wild nights should be
Our luxury!
Futile – the winds –
To a Heart in port –
Done with the Compass –
Done with the Chart!
Rowing in Eden –
Ah – the Sea!
Might I but moor – tonight –
In thee!
Emily Dickinson
(1830-1886)
Wild nights – Wild nights!
• fleursdumal.nl magazine
More in: Archive C-D, Archive C-D, Dickinson, Emily
---
Sehnsucht
Entfernter Freund!
Um den auf immer
Im stillen Zimmer
Mein Auge weint;
Dann, wenn die Sterne
Am Himmel blinken,
Und Liebe winken,
Denk ich der Ferne
In der du, ach!
Jetzt um mich leidest,
Und Freuden meidest,
Mit Thränen nach.
Und wenn mein Freund
Im Stralenkleide,
Zu meinem Leide
Mitleidig scheint;
Da werf ich mich,
Mit stummen Sehnen
Und tausend Thränen –
O! sähst du mich!
An jene Flüsse
Zur Erde nieder,
Die unsre Lieder
Und unsere Küsse
Beym Sternenschein
So oft belauschten,
und sanfter rauschten
Durch diesen Hayn –
Ach! keine Lieder
Und keine Küsse,
Ihr – Hayn – und Flüsse!
Belauscht ihr wieder –
Und denk an dich,
An jene Zeiten,
So voller Freuden
Für mich und dich;
Dann ruf ich dich
Durch alle Wälder,
Durch Thal und Felder
Als hört'st du mich.
Und wüst und schaurig
Ist Hayn – und Trifte,
Wie Todtengrüfte,
So bang und traurig.
O! Mond und Sterne,
Blickt tausend Küsse
Und tausend Grüsse
Dem in der Ferne,
Ihr könnt' ihn finden!
So ruf und weine
Ich oft alleine
In öden Gründen.
So lächelt dir
Der Mond oft Küsse
So traurig süsse
Mein Freund von mir.
Sophie Albrecht
(1757-1840)
Gedicht
Im Junius 1783
• fleursdumal.nl magazine
More in: Archive A-B, Archive A-B, CLASSIC POETRY, Galerie Deutschland
---
Qui suis-je ?
Qui suis-je ?
D'où je viens ?
Je suis Antonin Artaud
et que je le dise
comme je sais le dire
immédiatement
vous verrez mon corps actuel
voler en éclats
et se ramasser
sous dix mille aspects
notoires
un corps neuf
où vous ne pourrez
plus jamais
m'oublier.
Antonin Artaud
Poème
Qui suis-je ?
(1896 – 1948)
• fleursdumal.nl magazine
More in: Archive A-B, Archive A-B, Artaud, Antonin
---
Boodschapper
Ze wegen door, die tafelen. Hij
sjouwt wat op en neer met
boodschappen en lijstjes met
benodigdheden: acaciahout,
gelooide huiden, getwijnd lijnwaad
en geitenhaar, onyxstenen, roodgeverfde
ramsvellen, zalfolie en o ja natuurlijk
brons en zilver niet te vergeten.
Want een beetje ark.
Groeiend tabernakel.
Nader niet te dicht,
bandeloos volk:
wacht tot de hoorn schalt.
Geloof
niet in goud
Bert Bevers
Gedicht: Boodschapper
Niet eerder verschenen
Bert Bevers is a poet and writer who lives and works in Antwerp (Be)
• fleursdumal.nl magazine
More in: Archive A-B, Archive A-B, Bevers, Bert
---
The Outlet
My river runs to thee:
Blue sea, wilt welcome me?
My river waits reply.
Oh sea, look graciously!
I'll fetch thee brooks
From spotted nooks,—
Say, sea,
Take me!
Emily Dickinson
(1830-1886)
The Outlet, 1860
• fleursdumal.nl magazine
More in: Archive C-D, Dickinson, Emily
---
Older Entries »
Thank you for reading FLEURSDUMAL.NL - magazine for art & literature