EXPERIMENTAL POETRY
·
Guillaume Apollinaire: C'est Lou Qu'on La Nommait
·
Else Lasker-Schüler: Mein Blaues Klavier
·
Else Lasker-Schüler: Versöhnung
·
August Stramm: Allmacht
·
August Stramm: Der Marsch
·
Ulrike Draesner: Schwitters in the Lakes
·
Jakob van Hoddis: Varieté
·
Else Lasker-Schüler: Von Weit
·
August Stramm: Abend
·
John Cooper Clarke: I Wanna Be Yours
·
Else Lasker-Schüler: Als der blaue Reiter war gefallen . . .
·
Guillaume Apollinaire: Automne Malade
C'est Lou
Qu'on La Nommait
Il est des loups de toute sorte
Je connais le plus inhumain
Mon cœur que le diable l'emporte
Et qu'il le dépose à sa porte
N'est plus qu'un jouet dans sa main
Les loups jadis étaient fidèles
Comme sont les petits toutous
Et les soldats amants des belles
Galamment en souvenir d'elles
Ainsi que les loups étaient doux
Mais aujourd'hui les temps sont pires
Les loups sont tigres devenus
Et les Soldats et les Empires
Les Césars devenus Vampires
Sont aussi cruels que Vénus
J'en ai pris mon parti Rouveyre
Et monté sur mon grand cheval
Je vais bientôt partir en guerre
Sans pitié chaste et l'œil sévère
Comme ces guerriers qu'Epinal
Vendait Images populaires
Que Georgin gravait dans le bois
Où sont-ils ces beaux militaires
Soldats passés Où sont les guerres
Où sont les guerres d'autrefois
Guillaume Apollinaire
(1880 – 1918)
C'est Lou Qu'on La Nommait
• fleursdumal.nl magazine
More in: Apollinaire, Guillaume, Archive A-B, Archive A-B, Guillaume Apollinaire
---
Mein blaues Klavier
Ich habe zu Hause ein blaues Klavier
Und kenne doch keine Note.
Es steht im Dunkel der Kellertür,
Seitdem die Welt verrohte.
Es spielten Sternenhände vier
-Die Mondfrau sang im Boote-
Nun tanzen die Ratten im Geklirr.
Zerbrochen ist die Klaviatür…..
Ich beweine die blaue Tote.
Ach liebe Engel öffnet mir
-Ich aß vom bitteren Brote-
Mir lebend schon die Himmelstür-
Auch wider dem Verbote.
Else Lasker-Schüler
(1869 – 1945)
Mein blaues Klavier
• fleursdumal.nl magazine
More in: Archive K-L, Archive K-L, Lasker-Schüler, Else
---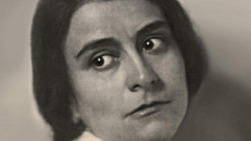 Versöhnung
Es wird ein großer Stern in meinen Schoß fallen …
Wir wollen wachen die Nacht,
In den Sprachen beten,
Die wie Harfen eingeschnitten sind.
Wir wollen uns versöhnen die Nacht –
So viel Gott strömt über.
Kinder sind unsere Herzen,
Die möchten ruhen müdesüß.
Und unsere Lippen wollen sich küssen,
Was zagst du?
Grenzt nicht mein Herz an deins –
Immer färbt dein Blut meine Wangen rot.
Wir wollen uns versöhnen die Nacht,
Wenn wir uns herzen, sterben wir nicht.
Es wird ein großer Stern in meinen Schoß fallen.
Else Lasker-Schüler
(1869 – 1945)
Versöhnung
• fleursdumal.nl magazine
More in: Archive K-L, Archive K-L, Lasker-Schüler, Else
---
Allmacht
Forschen Fragen
Du trägst Antwort
Fliehen Fürchten
Du stehst Mut!
Stank und Unrat
Du breitst Reine
Falsch und Tücke
Du lachst Recht!
Wahn Verzweiflung
Du schmiegst Selig
Tod und Elend
Du wärmst Reich!
Hoch und Abgrund
Du bogst Wege
Hölle Teufel
Du siegst Gott!
August Stramm
(1874-1915)
Allmacht
•fleursdumal.nl magazine
More in: Archive S-T, Archive S-T, Stramm, August, Stramm, August, WAR & PEACE
---
Der Marsch
Rum und Trum
Rum und Trum
"Potz Kerle! hebt die Beine!"
Rum und Trum
Rum und Trum
"Verfluchte Sonne!" … Schweine!
Flüt und Tü
Flüt und Tü
"Der Brand! … die heiße Kehle!"
Flüt und Tü
Flüt und Tü
"Wie lang noch das Gequäle?!"
Träterä
Träterä
"Ei schaut! bläht dort das Röckchen!"
Träterä
Träterä
"Verteufelt steht das Böckchen!"
Rum und Trum
Rumlidibum
"Wie blinkt das Dörfchen heiter!"
Flüt und Tü
Träterä
Und "weiter! weiter! weiter!"
August Stramm
(1874-1915)
Der Marsch
• fleursdumal.nl magazine
More in: Archive S-T, Archive S-T, Stramm, August, Stramm, August, WAR & PEACE
---
How do you begin a future that has essentially already ended, separated from your home, your language and yourself by a stretch of water? Kurt Schwitters is forty-nine years old when the Nazis force him to flee Germany. His success, work, possessions, parents, and wife Helma stay behind – and art gives way to the art of survival.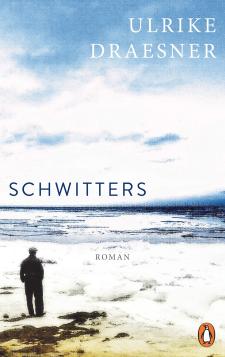 Schwitters's second life in a foreign language begins in Norway, then takes him to London and finally to the Lake District. Wantee, the new woman at his side, keeps him on course and his head above water, even when the word artist falls silent. With his Merzbau installation, Schwitters has discovered a new way to capture sky and serenity, shimmering meadows and transparent air. He is ludicrously disciplined, to the point of exhaustion. As we watch him at work, we learn that art doesn't interpret the world: It translates it into forms that move us.
In Schwitters in the Lakes, Ulrike Draesner follows the writer and artist Kurt Schwitters into exile, giving voice to Kurt, his wife, his son and his lover. Through a virtuoso blend of fact and fiction, she has created a panorama of a time when the struggle for freedom and art was renewed in the face of a world on fire.
A profound yet witty novel about the power of art in dark times.
Ulrike Draesner, born in 1962, is a lyricist, novelist and essayist. She studied English, German and philosophy and has worked as an academic, translator and editor. She has published poetry collections, short stories, and novels, and held posts at several renowned universities such as the Swiss Literature Institute in Biel. She was a Visiting Fellow at New College, Oxford and at the Oxford Research Centre in the Humanities and is professor for German Literature and Creative Writing at the Deutsche Literaturinstitut Leipzig. Ulrike Draesner has received numerous awards.
Ulrike Draesner
Schwitters in the Lakes
Hardcover with jacket
480 pages
13.5 x 21.5 cm
Publishing House: Penguin
ISBN: 978-3-328-60126-5
Date of publication: August 24, 2020
€ 25.00
# new novel
Schwitters in the Lakes
Kurt Schwitters (1887 – 1948)

• fleursdumal.nl magazine
More in: - Book News, Archive C-D, Archive S-T, DADA, Kurt Schwitters, Kurt Schwitters, Schwitters, Kurt
---
Varieté
I
Loge
Ein Walzer rumpelt; geile Geigen kreischen;
Die Luft ist weiss vom Dunst der Zigaretten;
Es riecht nach Moschus, Schminke, Wein, nach fetten
Indianern und entblössten Weiberfleischen.
Ah! Schwimmen in der dicken Luft die vielen
Dämlichen Köpfe, die ins Helle glotzen?
Drei Weiber lässt man auf der Bühne spielen,
Die süsslich mit gemeinen Gesten protzen.
II
Der Athlet
Und der Athlet tritt auf und staunen kannst de,
Wie er ein Brett mit seiner Faust zerhaut.
Er geht einher mit ungeheurem Wanste
Und feistem Arm und Nacken, schweissbetaut.
Und kurze Hosen schlottern um die Beinchen,
Die sind zu dünnen Stöckchen deformiert.
Prunkende Seide seine Füsschen ziert.
Ach! sind die niedlich! Wie zwei rosa Schweinchen.
III
Der Humorist
Ein alter Mann in einem neuen Fracke
Plärrt jetzt seine Liebesabenteuer.
Und besonders nach gewissen neuern
Abenteuern,
Spricht er, gleiche er dem Wracke,
Das auf den Wellen wackle ohne Rast,
Der Winds-"Braut" preisgegeben, ohne Steuer,
Sogar mit halb verfaultem "Mast".
IV
Tanz
Ein kleines Mädchen mit gebrannten Löckchen
In einem Hemd ganz himmelblau –
Die blossen Beine trippeln ohne Söckchen.
Sie singt: "Ach, tu mir nichts zuleide!
Ach Du! Heut werd ich Deine Frau."
Dann tanzt sie gierig und mit Chic
Zu einer holprigen Musik.
Und durch die Wirbel blauer Seide
Siehst de den jungen Leib genau.
V
Die Inderin
Sie hebt den dünnen Arm; da duckt zum Sprunge
Das dunkle Pantherpaar, durch sieben Reifen
Fährt es hindurch mit elegantem Schwunge.
Und ihre bösen starken Pranken streifen
(Wenn sie verwirrt zurück zum Käfig taumeln)
Die Perlenschnüre, die … von einem lila Gurte …
Um ihrer nackten Herrin Hüften baumeln.
VI
Ballet
Neger schlenkern aufrecht mit den Beinen,
Auf dem Rumpfe gelbliche Trikots.
Und dazwischen tanzen unsere frechen kleinen
Weiber blond und nackend; ganz famos
Angezogen:
Nur mit goldenen Stöckelschuhn,
Mit denen sie die fauchenden Athleten
Behende in die dicken Nasen treten.
VII
Die Soubrette
Ein Weibsbild kommt als Jägersmann
Und schiesst auf ihrer Flinten.
Und sieht sich einen Vogel an
Und zeigt sich uns von hinten.
Ihr Hintern biegt sich unerhört
Auf Beinen stramm wie Säulen.
Sie singt: "Mich hat die Lieb verstört
Juchhei! im grünen Walde …"
VIII
Die Tänzerin
Wie mich die zärtlichen Gelenke rühren,
Dein magrer Nacken, Deiner Kniee Biegen!
Ich zürne fast. Werde ich Dir erliegen?
Wirst Du zu jenem Traum zurück mich führen,
Den ich als Knabe liebend mir erbaute
Aus süssen Versen und dem Spiel der schönen
Schauspielerinnen, linden Geigentönen
Und Idealen, die ich klaute?
Ach! keine fand ich jenem Traume gleich,
Ich musste weinend Weib um Weib vermeiden,
Ich war verbannt zu unermessnen Leiden,
Und hasse jenen Traum. Ich spähe bleich,
Und sorgsam späh ich wie Dein Leib sich wende,
Nach jeder Fehle, die im Tanz du zeigst,
Ich bin dir dankbar, da du doch am Ende
Mit einem blöden Lächeln dich verneigst.
IX
Lebendes Bild
Zwei Skribenten mit zu großer Neese
Sitzen vor der Wand aus gelbem Taft;
Und sie sorgen sich um die Synthese
Der Kultur und um die Jungfernschaft.
Denn der Teufel schreitet durch die Mitte
Und ist gänzlich ohne innern Halt.
Feurig federn seine langen Schritte,
Schwarz und wechselnd ist er von Gestalt.
Und er wedelt mit dem schlangenhaften Schweife;
Denn er hat mit einer Maus gehurt,
Und im Vordergrund raucht schon die Pfeife
Seine neugeborne Mißgeburt.
Jakob van Hoddis
(1887 – 1942)
Varieté (Gedicht) 1911
• fleursdumal.nl magazine
More in: Archive G-H, Archive G-H, Hoddis, Jakob van
---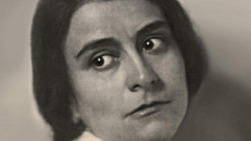 Von weit
Dein Herz ist wie die Nacht so hell,
Ich kann es sehn
– Du denkst an mich – es bleiben alle Sterne stehn.
Und wie der Mond von Gold dein Leib
Dahin so schnell
Von weit er scheint.
Else Lasker-Schüler
(1869 – 1945)
Von weit
• fleursdumal.nl magazine
More in: Archive K-L, Archive K-L, Lasker-Schüler, Else
---
Abend
Zähnen
Plantschet streif das Blut des Himmels
Denken schicksalt
Tode zattern und verklatschen
Sterne dünsten
Scheine schwimmen
Wolken greifen fetz das Haar
Und
Weinen
Mein
Zergehn
Dir
In
Den
Schoß.
August Stramm
(1874-1915)
Abend
• fleursdumal.nl magazine
More in: Archive S-T, Archive S-T, Stramm, August, Stramm, August, WAR & PEACE
---
The poet laureate of Punk holds forth in inimitable fashion about his sprawling, idiosyncratic career and the stars and artists with whom he has worked and been championed by. Brimming with his distinctive dry humour and wordplay, I Wanna Be Yours is a beautifully rambling memoir for lifelong fans and new converts alike.
This is a memoir as wry, funny, moving and vivid as only John Cooper Clarke could deliver. Inimitable and iconic, his book will be a joy for both lifelong fans and for a whole new generation.
John Cooper Clarke is a phenomenon: Poet Laureate of Punk, rock star, fashion icon, TV and radio presenter, social and cultural commentator, reluctant national treasure. At 5 feet 11 inches (116lb, 32in chest, 27in waist), in trademark suit jacket, skin-tight drainpipes and dark glasses, with jet-black back-combed hair and mouth full of gold teeth, he is instantly recognizable. As a writer his voice is equally unmistakable and his inimitable dry Salford drawl shines through the prose.
I Wanna Be Yours covers an extraordinary life, filled with remarkable personalities: from Nico to Chuck Berry, from all the great punks to Bernard Manning, and on to more recent fans and collaborators Alex Turner and Plan B – who have championed his work. Interspersed with stories of his rock and roll and performing career, John also reveals his boggling encyclopaedic knowledge of twentieth-century popular culture, his private passions and guilty pleasures: from Baudelaire, Pam Ayres and Rimbaud to football to Coronation Street, comprising horse racing and gambling, politics and jokes – and much more.
'John Cooper Clarke is one of Britain's outstanding poets. His anarchic punk poetry has thrilled people for decades and his no nonsense approach to his work and life in general has appealed to many people including myself for many years. Long may his slender frame and spiky top produce words and deeds that keep us on our toes and alive to the wonders of the world.' – Sir Paul McCartney
I Wanna Be Yours (Hardback)
John Cooper Clarke (author)
Publisher: Pan Macmillan
ISBN: 9781509896103
Number of pages: 320
Hardback
Coming soon
01/10/2020
£20.00
# new books
John Cooper Clarke
I Wanna Be Yours
• fleursdumal.nl magazine
More in: # Punk poetry, #Archive A-Z Sound Poetry, *Concrete + Visual Poetry A-E, Archive C-D, Archive C-D
---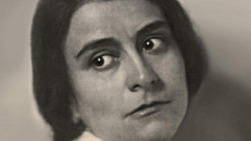 Als der blaue Reiter war gefallen …
Griffen unsere Hände sich wie Ringe;-
Küßten uns wie Brüder auf den Mund.
Harfen wurden unsere Augen,
Als sie weinten: Himmlisches Konzert.
Nun sind unsere Herzen Waisenengel.
Seine tiefgekränkte Gottheit
Ist erloschen in dem Bilde: Tierschicksale.
Else Lasker-Schüler
(1869 – 1945)
Als der blaue Reiter war gefallen . . .
(Nachruf von Else Lasker-Schüler an den 1916
im 1.Weltkrieg gefallenen Franz Marc)
• fleursdumal.nl magazine
More in: *War Poetry Archive, Archive K-L, Archive K-L, Lasker-Schüler, Else
---
Automne Malade
Automne malade et adoré
Tu mourras quand l'ouragan soufflera dans les roseraies
Quand il aura neigé
Dans les vergers
Pauvre automne
Meurs en blancheur et en richesse
De neige et de fruits mûrs
Au fond du ciel
Des éperviers planent
Sur les nixes nicettes aux cheveux verts et naines
Qui n'ont jamais aimé
Aux lisières lointaines
Les cerfs ont bramé
Et que j'aime ô saison que j'aime tes rumeurs
Les fruits tombant sans qu'on les cueille
Le vent et la forêt qui pleurent
Toutes leurs larmes en automne feuille à feuille
Les feuilles
Qu'on foule
Un train
Qui roule
La vie
S'écoule
Guillaume Apollinaire
(1880 – 1918)
Automne Malade
(Alcools – 1913)
• fleursdumal.nl magazine
More in: Apollinaire, Guillaume, Archive A-B, Archive A-B, Guillaume Apollinaire
---
Older Entries »
Thank you for reading FLEURSDUMAL.NL - magazine for art & literature