PRE-RAPHAELITES
·
ALMA TADEMA: de meest succesvolle schilder van de 19e eeuw
·
HET LEVEN VAN ELISABETH SIDDAL VERTELD DOOR EVA WANJEK IN DE ROMAN 'LIZZIE'
·
CHRISTINA GEORGINA ROSSETTI: REMEMBER
·
ELIZABETH (LIZZIE) SIDDAL: AT LAST
·
ELIZABETH (LIZZIE) SIDDAL: HE AND SHE AND ANGELS THREE
·
ALGERNON CHARLES SWINBURNE: THE GARDEN OF PROSERPINE
·
CHRISTINA GEORGINA ROSSETTI: THE WIND
·
CHRISTINA ROSSETTI: A HYMN FOR CHRISTMAS DAY
·
Christina Georgina Rossetti: From Sunset to Star Rise
·
Elizabeth (Lizzie) Siddal: Lord May I Come?
·
Dante Alighieri: Death, always cruel
·
Elizabeth (Lizzie) Siddal: A Year and a Day
alma-tadema (1836 – 1912)
de meest succesvolle schilder van de 19e eeuw
Verleidelijke Romeinse vrouwen gesluierd in fijne gewaden tegen dromerige vergezichten, mijmerende geliefden op bijna doorschijnend marmeren bankjes en dames die hun tijd doorbrengen met pootjebaden, vissen voeren en luieren. Maar ook een farao met zijn stervende zoon in zijn armen en een nietsvermoedend feestend gezelschap dat elk moment verstikt gaat worden onder een lawine van rozenblaadjes. Alma-Tadema neemt ons mee naar scenes uit de klassieke oudheid en brengt deze tijd, als eerste, echt tot leven. Hij verbeeldt de oudheid zo mooi en overtuigend, dat regisseurs zijn schilderijen gebruiken als blauwdruk voor spektakelfilms als Gladiator. Uit heel de wereld komen meer dan tachtig topschilderijen van een van de meest succesvolle schilders van de 19de eeuw naar Leeuwarden. Samen met persoonlijke voorwerpen en filmfragmenten geven zij een inkijk in zijn wereld.
van lourens naar sir lawrence
Alma-Tadema wordt in 1836 geboren als de Friese Lourens. Na zijn opleiding aan de kunstacademie in Antwerpen vertrekt hij voor de liefde naar Londen, waar hij zich laat naturaliseren tot Engelsman en zichzelf Lawrence gaat noemen. Al snel wordt hij ontdekt door het grote publiek en zijn roem is ongekend, vooral in Engeland en Amerika. In 1899 wordt hij zelfs geridderd en gaat voortaan als Sir door het leven. Alma-Tadema stierf in 1912 en ligt begraven in de St. Paul's Cathedral in Londen.
wereldfaam
Tijdens zijn leven wordt Alma-Tadema wereldberoemd met zijn werk. Hij schildert in opdracht van welgestelde zakenlieden en weet als geen ander zijn netwerk te cultiveren. Als een ware entertainer vermaakt hij op chique soirees de Londense high society. De opdrachten blijven binnenstromen en Tadema verdient een fortuin. Zo wordt hij een van de meest succesvolle schilders van de 19de eeuw. Ook tegenwoordig zijn werken van de geridderde schilder in het bezit van grote namen als George Lucas, de steenrijke Amerikaanse William Vanderbilt, de Getty familie, Andrew Lloyd Webber en Jack Nicholson. Zelfs ons koningshuis is de trotste eigenaar van een Tadema.
tadema en hollywood
Sinds zijn huwelijksreis naar Rome en Pompeï is Alma-Tadema gefascineerd door de klassieke oudheid. Hij is de eerste schilder die deze tijd met zoveel zorg en precisie in beeld brengt. Menig regisseur baseert zich op zijn schilderijen bij het maken van historische blockbusters zoals The Ten Commandments(1956). Ook nu nog; Tadema's werk is een directe inspiratiebron voor Ridley Scott voor Gladiator (2000). In de tentoonstelling wordt glashelder hoe Tadema de filmwereld heeft beïnvloed. Daarnaast is er een bijpassend filmprogramma in samenwerking met Slieker Film en EYE filmmuseum.
grootste collectie
Het museum beschikte al over de grootste Alma-Tadema-collectie van Nederland, deels gekregen van Alma-Tadema en zijn dochters Laurence en Anna. In het najaar van 2015 doet het Fries Museum de grootste aankoop uit de historie van het museum: Tadema's Entrance of the theatre. Door deze aankoop kan het Fries Museum als enige museum in Nederland de volledige ontwikkeling tonen die de schilder in zijn carrière doormaakte.
audiotour
Alma-Tadema wekt met zijn schilderijen verhalen uit de oudheid tot leven. Maar welke verhalen vertelt hij eigenlijk en welke symboliek schuilt er achter de objecten die we in zijn werken zien? In een levendige audiotour vertelt acteur Peter Tuinman je alles over zeventien hoogtepunten van de tentoonstelling. Je kiest zelf over welke schilderijen je meer wilt horen waardoor je in alle vrijheid door de tentoonstelling kunt lopen. De verhalentour kost slechts € 1,- per persoon en is ook online te reserveren. Voor buitenlandse bezoekers is er een Engelstalige Storytour beschikbaar.
Het Fries Museum heeft voor deze vernieuwende tentoonstelling over Alma-Tadema de Turing Toekenning 2015 gewonnen. De Turing Foundation kent deze prijs ter waarde van 500.000 euro eens in de twee jaar toe voor het beste tentoonstellingsplan van een Nederlands museum.
De tentoonstelling Alma-Tadema, klassieke verleiding is onderdeel van Leeuwarden-Fryslân Culturele Hoofdstad van Europa 2018. Voor deze tentoonstelling en het begeleidende filmprogramma werkt het Fries Museum samen met EYE filmmuseum en Slieker Film.
Alma-Tadema – klassieke verleiding is nog te zien tot en met 7 februari 2017.
Fries Museum
Wilhelminaplein 92
8911 BS Leeuwarden
T: 058 255 55 00
# Meer info op website friesmuseum
fleurdumal.nl magazine
More in: *The Pre-Raphaelites Archive, Art & Literature News, Exhibition Archive, The Ideal Woman, The talk of the town
---
De kunstenaar en zijn muze: liefde, begeerte, desillusie en onontkoombare verbondenheid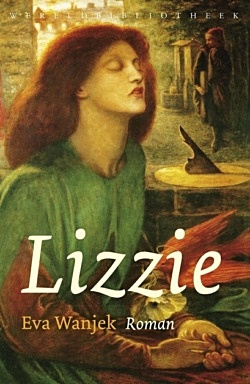 Een onconventionele relatie tussen twee bijzondere mensen leidt hen naar de toppen van de roem, maar ook naar afgronden van ellende en vertwijfeling: van drank, opium en vooral wederzijdse afhankelijkheid. Het is de symbiotische relatie van een gedreven kunstenaar die alles – ook zijn eigen geluk en dat van anderen – opoffert voor de kunst, en een vrouw die haar bestaansrecht ontleent aan haar uitzonderlijke schoonheid, terwijl ze faalt in haar eigen artistieke ambities.
Lizzie geeft een levendig en panoramisch beeld van het bruisende Londen van de 19de eeuw, met zijn culturele elite, zijn bohémiens en zijn zelfkant. Hij biedt zowel kostuumdrama en 'Gothic horror' als erotische en indringende psychologische scènes. Het is een groots opgezet drama, van de allereerste ontmoeting in 1849 tussen het onbekende naaistertje en het aanstormende genie, tot aan diens dood als beroemde, maar eenzame weduwnaar in 1882.
Lizzie is een boeiende roman, die alle facetten van een man-vrouwrelatie toont, van prille liefde en begeerte, via wederzijdse ontrouw, vervreemding en desillusie tot aan het besef van absolute lotsverbondenheid.
Eva Wanjek is het pseudoniem waaronder twee auteurs van Uitgeverij Wereldbibliotheek hun krachten hebben gebundeld: de romanschrijver Martin Michael Driessen en de dichteres Liesbeth Lagemaat.
De pers over Lizzie:
'Een samenwerkingsverband tussen Martin Michael Driessen en Liesbeth Lagemaat leidt tot een historische roman waarin kunstzinnige verhevenheid en de liefde het pijnlijk afleggen tegen de zelfdestructie. ****' NRC Handelsblad
'De auteurs hebben dit tranentrekkende, vuistdikke verhaal schittering opgebouwd. beelden trekken als een film aan je voorbij en laten je niet los. En al ben je broodnuchter, raak je door hun liefdesgeschiedenis die gedoemd is te mislukken, bedwelmd, en leest die in één gelukzalige roes uit.' Baarnsche Courant
Een fragment uit: 'Lizzie'
En als Miss Siddall maar lang genoeg in dit water ligt terwijl ik schilder, en vergeet waar ze is, dan krijg ik misschien juist de uitdrukking die ik zoek. Die van vergetelheid, van opgave, alsof ze op de wateren van de Lethe drijft. Misschien helpt een beetje laudanum. En ze is mooi genoeg om ook dan nog begeerlijk te zijn. Want dat is waarom het gaat. Ophelia moet in haar dood begeerlijk zijn. Want alleen dan is het tragisch dat niemand haar ooit zal beminnen.
Hij vroeg zich af wie van hen Miss Siddall als eerste bezitten zou. Ik niet, dacht hij, ze is zo kwetsbaar, daar zit je voor de rest van je leven aan vast. Hunt was te rechtschapen, die zou alleen met zijn wettige echtgenote naar bed gaan. En Deverell ook niet. Walter was idolaat van haar, maar hij was een ziek man. Het zou Dante wel zijn. Lizzie was Dante's meisje.
Nog een fragment uit: 'Lizzie'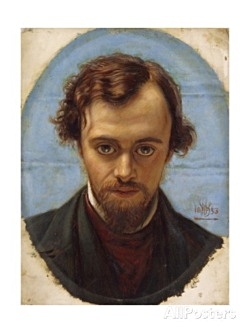 Ik ben Rossetti,' zegt hij en ik hoor zijn stem vertraagd, alsof hij weerkaatst wordt door een gewelf. 'Mijn naam is Dante Gabriel Rossetti, u zult wel nooit van mij gehoord hebben. Ik ben dichter en schilder.
Er is een beweging, de Prerafaëlitische Broederschap… zo noemen we ons… waarvan ik de leider ben. En nu ik u heb gezien, wil ik u vragen…'
Als een mens ooit werd opgetild van de aarde, dan werd ik het, nu. Ik wist niet wat me overkwam. Maar ik wist wel wat ik nu wilde zeggen…
Ze glimlachte en reciteerde – bevangen, als iemand die onwennig op een bruiloft of uitvaart spreekt en bang is iets verkeerds te zeggen – twee van zijn eigen verzen, uit 'The Blessed Damozel':
I'll take his hand and go with him
To the deep wells of light…
Hij knielde voor haar en kuste haar hand. Het was voor het eerst in haar leven dat een man voor haar knielde. Nu mocht en kon er niets meer gezegd worden.
In de deuropening draaide hij zich om. Ze zat nog steeds op haar stoel, haar ene hand op het tafelblad, blank en haast doorschijnend, als door een Hollandse meester geschilderd. Ze keek over haar schouder naar het beroete raam, dat nauwelijks licht doorliet, en scheen weer onbereikbaar, in haar eigen gedachten verzonken. Was ze zo, of poseerde ze? Wat het ook was, ze deed het goed.
Voordat Dante de deur weer sloot, maakte hij met zachte stem de strofe af:
As unto a stream we will step down,
And bathe there in God's sight
Eva Wanjek:
Lizzie
paperback met flappen
15×23 cm.
464 pagina's
ISBN 9789028426160
prijs € 24,95
Uitgeverij Wereldbibliotheek
Johannes Vermeerstraat 63, 1071 DN Amsterdam
Tel: 020 570 61 00
Fax: 020 570 61 99
E-mail: info@wereldbibliotheek.nl
fleursdumal.nl magazine
More in: *The Pre-Raphaelites Archive, - Book News, Archive W-X, Lizzy Siddal, Rossetti, Dante Gabriel, Siddal, Lizzy
---
Christina Georgina Rossetti
(1830-1894)
Remember
Remember me when I am gone away,
Gone far away into the silent land;
When you can no more hold me by the hand,
Nor I half turn to go yet turning stay.
Remember me when no more day by day
You tell me of our future that you planned:
Only remember me; you understand
It will be late to counsel then or pray.
Yet if you should forget me for a while
And afterwards remember, do not grieve:
For if the darkness and corruption leave
A vestige of the thoughts that once I had,
Better by far you should forget and smile
Than that you should remember and be sad.
Christina Georgina Rossetti poetry
fleursdumal.nl magazine
More in: Archive Q-R, Rossetti, Christina
---
Elizabeth (Lizzie) Siddal
(1829-1862)
At Last
O mother, open the window wide
And let the daylight in;
The hills grow darker to my sight
And thoughts begin to swim.
And mother dear, take my young son,
(Since I was born of thee)
And care for all his little ways
And nurse him on thy knee.
And mother, wash my pale pale hands
And then bind up my feet;
My body may no longer rest
Out of its winding sheet.
And mother dear, take a sapling twig
And green grass newly mown,
And lay them on my empty bed
That my sorrow be not known.
And mother, find three berries red
And pluck them from the stalk,
And burn them at the first cockcrow
That my spirit may not walk.
And mother dear, break a willow wand,
And if the sap be even,
Then save it for sweet Robert's sake
And he' ll know my sou's in heaven.
And mother, when the big tears fall,
(And fall, God knows, they may)
Tell him I died of my great love
And my dying heart was gay.
And mother dear, when the sun has set
And the pale kirk grass waves,
Then carry me through the dim twilight
And hide me among the graves.
Elizabeth (Lizzie) Siddal poems
fleursdumal.nl magazine
More in: Archive S-T, Lizzy Siddal, Siddal, Lizzy
---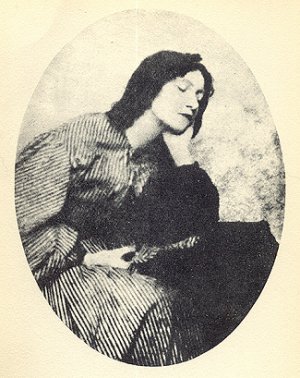 Elizabeth (Lizzie) Siddal
(1829-1862)
He and She and Angels Three
Ruthless hands have torn her
From one that loved her well;
Angels have upborn her,
Christ her grief to tell.
She shall stand to listen,
She shall stand and sing,
Till three winged angels
Her lover's soul shall bring.
He and she and the angels three
Before God's face shall stand;
There they shall pray among themselves
And sing at His right hand.
Elizabeth Siddal poetry
fleursdumal.nl magazine
More in: Archive S-T, Siddal, Lizzy
---
Algernon Charles Swinburne
(1837-1909)
The Garden of Proserpine
Here, where the world is quiet;
Here, where all trouble seems
Dead winds' and spent waves' riot
In doubtful dreams of dreams;
I watch the green field growing
For reaping folk and sowing,
For harvest-time and mowing,
A sleepy world of streams.
I am tired of tears and laughter,
And men that laugh and weep,
Of what may came hereafter
For men that sow to reap:
I am weary of days and hours,
Blown buds of barren flowers,
Desires and dreams and powers
And everything but sleep.
Here life has death for neighbour,
And far from eye or ear
Wan waves and wet winds labour,
Weak ships and spirits steer;
They drive adrift, and whither
They wot not who make thither;
But no such winds blow hither,
And no such things grow here.
No growth of moor or coppice,
No heather-flower or vine
But bloomless buds of poppies,
Green grapes of Proserpine.
Pale beds of blowing rushes
Where no leaf blooms or blushes
Save this whereout she crushes
For dead men deadly wine.
Pale, without name or number,
In fruitless fields of corn,
They bow themselves and slumber
All night till light is born;
And like a soul belated,
In hell and heaven unmated,
By cloud and mist abated
Comes out of darkness, morn.
Though one were strong as seven,
He too with death shall dwell,
Nor wake with wings in heaven,
Nor weep for pains in hell;
Though one were fair as roses,
His beauty clouds and closes;
And well though love reposes,
In the end, it is not well.
Pale, beyond porch and portal,
Crowned with calm leaves, she stands
Who gathers all things mortal
With cold immortal hands;
Her languid lips are sweeter
Than love's who fears to greet her
To men that mix and meet her
From many times and lands.
She waits for each and other,
She waits for all men born;
Forgets the earth her mother,
The life of fruits and corn;
And spring and seed and swallow
Take wing for her and follow
Where summer song rings hollow
And flowers are put to scorn.
There go the loves that wither,
The old loves with wearier wings;
And all dead years draw thither,
And all disastrous things;
Dead dreams of days forsaken,
Blind buds that snows have shaken,
Wild leaves that winds have taken,
Red strays of ruined springs.
We are not sure of sorrow,
And joy was never sure;
Today will die tomorrow;
Time stoops to no man's lure;
And love, grown faint and fretful,
With lips but half regretful
Sighs, and with eyes forgetful
Weeps that no loves endure.
From too much love of living,
From hope and fear set free,
We thank with brief thanksgiving
Whatever gods may be
That no man lives for ever;
That dead men rise up never;
That even the weariest river
Winds somewhere safe to sea.
Then star nor sun shall waken,
Nor any change of light;
Nor sound of waters shaken,
Nor any sound or sight;
Nor wintry nor vernal,
Nor days, nor things diurnal;
Only the sleep eternal
In an eternal night.
Algernon Charles Swinburne poetry
fleursdumal.nl magazine
More in: Archive S-T, Swinburne, Algernon Charles
---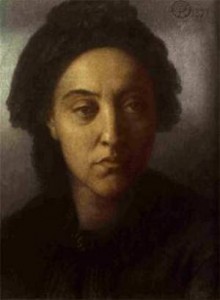 Christina Georgina Rossetti
(1830-1894)
The Wind
Who has seen the wind?
Neither I nor you;
But when the leaves hang trembling
The wind is passing through.
Who has seen the wind?
Neither you nor I;
But when the trees bow down their heads
The wind is passing by.
Christina Georgina Rossetti poetry
fleursdumal.nl magazine
More in: Archive Q-R, Rossetti, Christina
---
Christina Rossetti
(1830-1894)
A Hymn For Christmas Day
The Shepherds watch their flocks by night,
Beneath the moon's unclouded light,
All around is calm and still,
Save the murm'ring of the rill:
When lo! a form of light appears,
And on the awe-struck Shepherds' ears
Are words, of peace and comfort flowing
From lips with love celestial glowing.
Spiritual forms are breaking
Through the gloom, their voices taking
Part in the adoring song
Of the bright angelic throng.
Wondering the Shepherds bend
Their steps to Bethlehem, and wend
To a poor and crowded inn: –
Tremblingly their way they win
To the stable, where they find
The Redeemer of mankind,
Just born into this world of danger,
Lying in an humble manger.
And they spread abroad each word
Which that joyful night they'd heard,
And they glorified the name
Of their gracious God, Who came
Himself to save from endless woe
The offspring of this world below.
Source: The Complete Poems of Christina Rossetti, Vol. 3, p. 122, R. W. Crump, ed. (Penguin, 2001).  Photo Hans Hermans @2010
fleursdumal.nl magazine
More in: Archive Q-R, Rossetti, Christina
---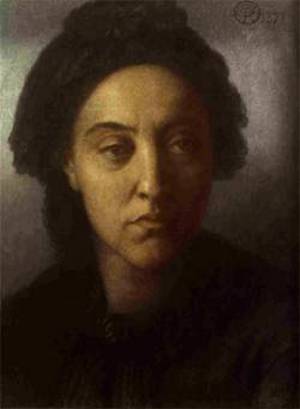 Christina Georgina Rossetti
(1830-1894)
From Sunset to Star Rise
Go from me, summer friends, and tarry not:
I am no summer friend, but wintry cold,
A silly sheep benighted from the fold,
A sluggard with a thorn-choked garden plot.
Take counsel, sever from my lot your lot,
Dwell in your pleasant places, hoard your gold;
Lest you with me should shiver on the wold,
Athirst and hungering on a barren spot.
For I have hedged me with a thorny hedge,
I live alone, I look to die alone:
Yet sometimes, when a wind sighs through the sedge,
Ghosts of my buried years, and friends come back,
My heart goes sighing after swallows flown
On sometime summer's unreturning track.
Christina Georgina Rossetti poetry
fleursdumal.nl magazine
More in: Archive Q-R, Rossetti, Christina
---
Elizabeth (Lizzie) Siddal
(1829-1862)
Lord May I Come?
Life and night are falling from me,
Death and day are opening on me,
Wherever my footsteps come and go,
Life is a stony way of woe.
Lord, have I long to go?
Hallow hearts are ever near me,
Soulless eyes have ceased to cheer me:
Lord may I come to thee?
Life and youth and summer weather
To my heart no joy can gather.
Lord, lift me from life's stony way!
Loved eyes long closed in death watch for me:
Holy death is waiting for me
Lord, may I come to-day?
My outward life feels sad and still
Like lilies in a frozen rill;
I am gazing upwards to the sun,
Lord, Lord, remembering my lost one.
O Lord, remember me!
How is it in the unknown land?
Do the dead wander hand in hand?
God, give me trust in thee.
Do we clasp dead hands and quiver
With an endless joy for ever?
Do tall white angels gaze and wend
Along the banks where lilies bend?
Lord, we know not how this may be:
Good Lord we put our faith in thee
O God, remember me.
Elizabeth (Lizzie) Siddal poems
fleursdumal.nl magazine
More in: Archive S-T, Lizzy Siddal, Siddal, Lizzy
---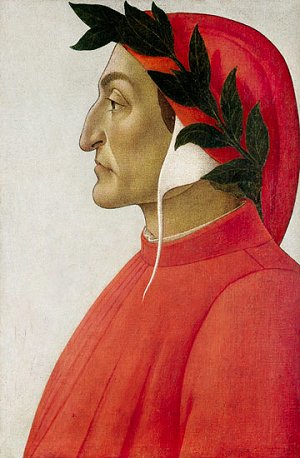 Dante Alighieri
(1265-1321)
Death, always cruel
Eath, always cruel, Pity's foe in chief,
Mother who brought forth grief,
Merciless judgment and without appeal!
Since thou alone hast made my heart to feel
This sadness and unweal,
My tongue upbraideth thee without relief.
And now (for I must rid thy name of ruth)
Behoves me speak the truth
Touching thy cruelty and wickedness:
Not that they be not known; but ne'ertheless
I would give hate more stress
With them that feed on love in very sooth.
Out of this world thou hast driven courtesy,
And virtue, dearly prized in womanhood;
And out of youth's gay mood
The lovely lightness is quite gone through thee.
Whom now I mourn, no man shall learn from me
Save by the measure of these praises given.
Whoso deserves not Heaven
May never hope to have her company.
"Death, always cruel" was translated into English by D.G. Rossetti (1828-1882)
Dante Alighieri poetry
fleursdumal.nl magazine
More in: Archive C-D, Dante Alighieri, Rossetti, Dante Gabriel
---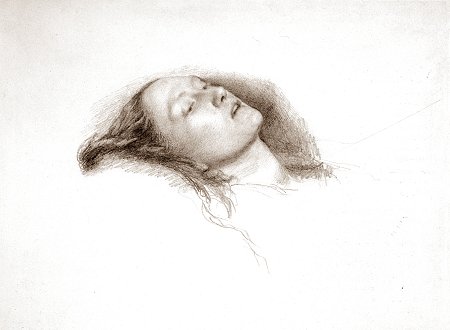 Elizabeth (Lizzie) Siddal
(1829-1862)
A Year and a Day
Slow days have passed that make a year,
Slow hours that make a day,
Since I could take my first dear love
And kiss him the old way;
Yet the green leaves touch me on the cheek,
Dear Christ, this month of May.
I lie among the tall green grass
That bends above my head
And covers up my wasted face
And folds me in its bed
Tenderly and lovingly
Like grass above the dead.
Dim phantoms of an unknown ill
Float through my tired brain;
The unformed visions of my life
Pass by in ghostly train;
Some pause to touch me on the cheek,
Some scatter tears like rain.
A shadow falls along the grass
And lingers at my feet;
A new face lies between my hands –
Dear Christ, if I could weep
Tears to shut out the summer leaves
When this new face I greet.
Still it is but the memory
Of something I have seen
In the dreamy summer weather
When the green leaves came between:
The shadow of my dear love's face –
So far and strange it seems.
The river ever running down
Between its grassy bed,
The voices of a thousand birds
That clang above my head,
Shall bring to me a sadder dream
When this sad dream is dead.
A silence falls upon my heart
And hushes all its pain.
I stretch my hands in the long grass
And fall to sleep again,
There to lie empty of all love
Like beaten corn of grain.
Elizabeth (Lizzie) Siddal poems
fleursdumal.nl magazine
More in: Archive S-T, Lizzy Siddal, Siddal, Lizzy
---
Older Entries »
Thank you for reading FLEURSDUMAL.NL - magazine for art & literature