CONCRETE , VISUAL & SOUND POETRY
·
freda kamphuis: friends
·
Freda Kamphuis: closest-up
·
freda kamphuis: boven nietzsche
·
freda kamphuis: the bearable lightness of being
·
freda kamphuis: funhouse
·
Paul van Ostaijen: Avondgeluiden
·
Paul van Ostaijen: Melopee
·
Herta Müller: Father's on the Phone with the Flies. A Selection
·
Friederike Mayröcker: Requiem for Ernst Jandl
·
Ik sta helemaal alleen. Biografie Theo van Doesburg
·
Guillaume Apollinaire: Amour-roi
·
Guillaume Apollinaire: Les fleurs rares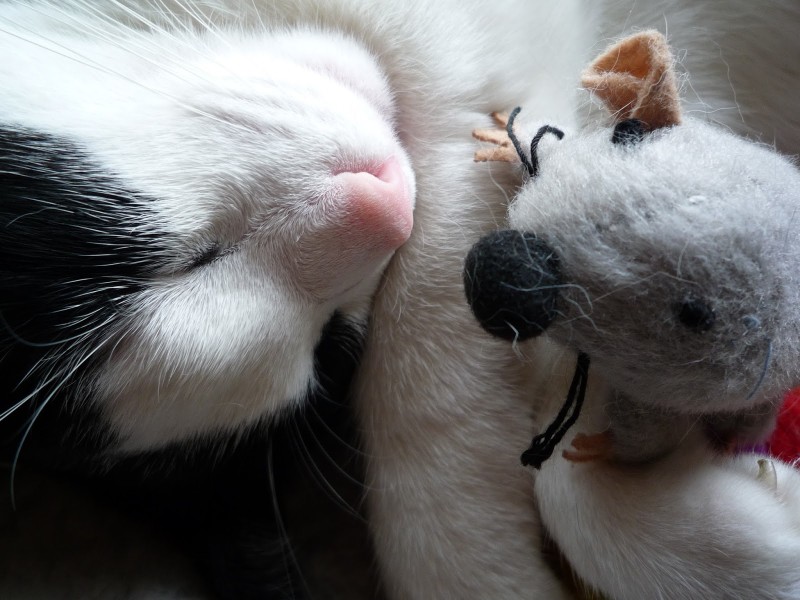 freda kamphuis
friends
• fleursdumal.nl magazine
More in: Archive K-L, Archive K-L, Freda Kamphuis, Freda Kamphuis, Kamphuis, Freda, Natural history, Photography
---
freda kamphuis
closest-up
• fleursdumal.nl magazine
More in: Archive K-L, Freda Kamphuis, Freda Kamphuis, Kamphuis, Freda, Natural history, Surrealisme
---
freda kamphuis
boven nietzsche
• fleursdumal.nl magazine

More in: Archive K-L, Freda Kamphuis, Freda Kamphuis, Friedrich Nietzsche, Galerie Deutschland, Photography
---
freda kamphuis
the bearable lightness of being
• fleursdumal.nl magazine
More in: Archive K-L, Freda Kamphuis, Freda Kamphuis, Kamphuis, Freda, Natural history, Photography, Surrealisme
---
freda kamphuis
funhouse
• fleursdumal.nl magazine
More in: Archive K-L, Dutch Landscapes, Freda Kamphuis, Freda Kamphuis, Photography
---
Avondgeluiden
Er moeten witte hoeven achter de zoom staan
van de blauwe velden langs de maan
's avonds hoort gij aan de verre steenwegen
paardehoeven
dan hoort gij alles stille waan
van verre maanfonteinen zijpelt plots water
– gij hoort plots het zijpelen
van avondlik water –
de paarden drinken haastig
en hinniken
dan hoort men weer hun draven stalwaarts
.
Paul van Ostaijen
(1896 – 1928)
Avondgeluiden
• fleursdumal.nl magazine
More in: Archive O-P, Archive O-P, Expressionism, Expressionisme, Ostaijen, Paul van, Paul van Ostaijen, Paul van Ostaijen
---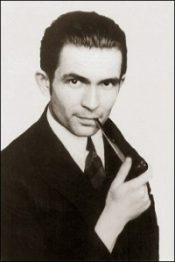 Melopee
Voor Gaston Burssens
Onder de maan schuift de lange rivier
Over de lange rivier schuift moede de maan
Onder de maan op de lange rivier schuift de kano naar zee
Langs het hoogriet
langs de laagwei
schuift de kano naar zee
schuift met de schuivende maan de kano naar zee
Zo zijn ze gezellen naar zee de kano de maan en de man
Waarom schuiven de maan en de man getweeën gedwee naar de zee
.
Paul van Ostaijen
(1896 – 1928)
Melopee
• fleursdumal.nl magazine
More in: Archive O-P, Archive O-P, Expressionism, Expressionisme, Ostaijen, Paul van, Paul van Ostaijen, Paul van Ostaijen
---
To create the poems in this collection, Nobel Prize–winner Herta Müller cut up countless newspapers and magazines in search of striking phrases, words, or even fragments of words, which she then arranged in a the form of a collage.
Father's on the Phone with the Flies presents 73 of Müller's collage poems for the first time in English translation, alongside full-colour reproductions of the originals.
Müller takes full advantage of the collage form, generating poems rich in wordplay, ambiguity and startling, surreal metaphors—the disruption and dislocation at their core rendered visible through stark contrasts in colour, font and type size.
Liberating words from conformity and coercion, Müller renders them fresh and invests them forcefully with personal experience.
Herta Müller was born in a German-speaking community in western Romania in 1953. She published her first collection of short stories in 1982. In 1987, she left Romania for West Berlin, where she continued to write and publish. She has been awarded numerous prizes, including the 2009 Nobel Prize for Literature.
Herta Müller
Father's on the Phone with the Flies
A Selection
Translated by Thomas Cooper
ISBN: 9781803090450
Pages: 200 pages
73 colour plates
Publication Year: 2022
Format: Paperback
Size: 5 x 8
Rights: UCP
Series: The Seagull Library of German Literature
Category: Poetry
£11.99
• fleursdumal.nl magazine
More in: #Editors Choice Archiv, *Concrete + Visual Poetry P-T, - Book News, Archive M-N, Archive M-N, Awards & Prizes
---
Austrian poet and playwright Ernst Jandl died in 2000, leaving behind his partner, poet Friederike Mayröcker—and bringing to an end a half century of shared life, and shared literary work. Mayröcker immediately began attempting to come to terms with his death in the way that poets struggling with loss have done for millennia: by writing.
Requiem for Ernst Jandl is the powerfully moving outcome.
In this quiet but passionate lament that grows into a song of enthralling intensity, Mayröcker recalls memories and shared experiences, and—with the sudden, piercing perception of regrets that often accompany grief—reads Jandl's works in a new light.
Alarmed by a sudden, existential emptiness, she reflects on the future, and the possibility of going on with her life and work in the absence of the person who, as we see in this elegy, was a constant conversational and creative partner.
Friederike Mayröcker (1924–2021) was one of the most important Austrian poets of the twentieth and twenty-first centuries. She published over eighty works, including poetry, prose, radio plays and children's books. Her work has been honoured with many prizes, including the Georg Büchner Prize and the Peter Huchel Prize. She lived in Vienna.
#new books
Requiem for Ernst Jandl
by Friederike Mayröcker
Translated by Roslyn Theobald
ISBN: 9781803090429
Pages: 96
Rights: UCP
Publication Year: 2022
Format: Paperback
Size: 5″ x 8″
Series: The Seagull Library of German Literature
Category: Poetry
£7.99
• fleursdumal.nl magazine
More in: *Concrete + Visual Poetry F-J, - Book News, Archive I-J, Archive I-J, Archive M-N, Dadaïsme, Ernst Jandl, Jandl, Ernst
---
Theo van Doesburg (1883 – 1931)
was behalve beeldend kunstenaar ook criticus, tijdschriftredacteur, architect, dichter en wat al niet. en wat al niet.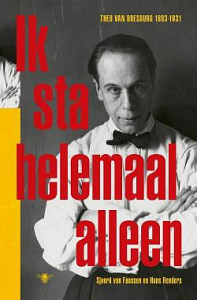 Alles in zijn leven deed hij met een enorme gedrevenheid en doorzettingsvermogen. Steeds verkondigde hij luidruchtig zijn visie, en hij was niet gediend van tegenspraak.
Voortdurend was hij bezig zijn leven en dat van anderen richting te geven.
Als redacteur van De Stijl, het tijdschrift dat hij in 1917 met Piet Mondriaan en andere geestverwanten had opgericht, kwam hij in contact met iedereen die er in het modernistische Europa toe deed.
Over Van Doesburg zijn duizenden publicaties verschenen, maar deze monumentale biografie, waarvoor de auteurs talloze archieven in Europa en Amerika raadpleegden, is de eerste die alle facetten van dit veelkantige leven belicht.
Hans Renders (1957), verbonden aan de Rijksuniversiteit Groningen, schreef de geruchtmakende biografie van Jan Hanlo en is als criticus werkzaam voor Het Parool en Vrij Nederland. In 2000 publiceerde hij bij De Bezige Bij het boek Braak, over het vermaarde tijdschrijft van de Vijftigers waarin onder meer Remco Campert en Lucebert publiceerden. In 2004 verscheen zijn biografie van Jan Campert, Wie weet slaag ik in de dood en een bloemlezing uit het dichterlijke oeuvre van Jan Campert. Datzelfde jaar verscheen de door hem samengestelde uitgave Gevaarlijk Drukwerk. Een vrije uitgeverij in oorlogstijd. Renders is mede-oprichter van de Jan Hanlo-Essayprijs, redacteur van ZL (Literair-Historisch Tijdschrift) en medewerker van Histoire des Médias; Revue d'histoire en American Journalism History.
Sjoerd van Faassen is geassocieerd onderzoeker bij rkd- Nederlands Instituut voor Kunstgeschiedenis en werkte mee aan Van Doesburgs Oeuvrecatalogus. Hij bezorgde twee uitgaven met Van Doesburgs correspondentie, en publiceerde onder meer een monografie over Nederlands-Belgische modernistische netwerken in het interbellum. Hij is redacteur van het cultuurhistorische tijdschrift Rode Haring. Onder zijn redactie verscheen onder meer Roomse ruzie, over het literaire tijdschrift De Gemeenschap (1925-1941).
Ik sta helemaal alleen
Biografie Theo van Doesburg
Auteur(s): Hans Renders, Sjoerd van Faassen
ISBN: 9789403134314
NUR: 641
Type: Gebonden
Aantal pagina's: 784
Uitgever: De Bezige Bij
Verschijningsdatum: 29-09-2022
Prijs: 49,99
• fleursdumal.nl magazine
More in: #Biography Archives, - Book News, Agnita Feis, Antony Kok, Antony Kok, Archive E-F, Archive Q-R, Constuctivisme, Dadaïsme, De Stijl, Doesburg, Theo van, Essays about Van Doesburg, Kok, Mondriaan, Schwitters, Milius & Van Moorsel, Evert en Thijs Rinsema, Kok, Antony, Kurt Schwitters, Piet Mondriaan, Theo van Doesburg, Theo van Doesburg, Theo van Doesburg (I.K. Bonset)
---
Amour-roi
Amour-roi
Dites-moi
La si belle
Colombelle
Infidèle
Qu'on appelle
Petit Lou
Dites où
Donc est-elle
Et chez qui
— Mais chez Gui
Guillaume Apollinaire
(1880 – 1918)
Amour-roi
Poèmes à Lou
1915
• fleursdumal.nl magazine
More in: *Concrete + Visual Poetry A-E, Apollinaire, Guillaume, Archive A-B, Archive A-B, Guillaume Apollinaire
---
Les fleurs rares
Entreprenant un long voyage
Ptit Lou hanté par l'histoire de Jussieu
Au lieu d'un petit cèdre prit… Quoi donc ?… Je gage
Qu'on de devinera pas ce que Dieu
Fit prendre à mon ptit Lou :… une fleur rare…
Dont elle ferait don aux serres de Paris…
La fleur étant sans prix
Et Dame Lou voyant qu'elle en valait la peine
Froissa pour la cueillir sa jupe de futaine.
Mais en passant dans la forêt
Allant prendre son train à la ville prochaine
Ptit Lou vit sous un chêne
Une autre fleur : « plus belle encore elle paraît !»
La première fleur tombe
Et la forêt devient sa tombe
Tandis que mon ptit Lou d'un air rêveur
A cueilli la seconde fleur
Et l'entoure de sa sollicitude
Arrivant à la station
Après une montée un peu rude
Pour s'y reposer de sa lassitude.
Avec satisfaction
Ptiti Lou s'assied dans le jardin du chef de gare.
« Tiens ! dit-elle, une fleur ! Elle est encor plus rare !»
Et sans précaution
Ma bergère
Abandonna la timide fleur bocagère
Et cueillit la troisième fleur…
Cheu ! Cheu ! Pheu ! Pheu ! Cheu ! Cheu ! Pheu ! Pheu ! Le train arrive
Et puis repart pour regagner l'Intérieur
Mais dans le train la fleur se fane et Lou pensive
S'en va chez la fleuriste en arrivant :
« Ces rares fleurs… j'en vais rêvant
Elles sont si rares, Madame
Que je n'en tiens plus, sur mon âme !»
La fleuriste s'exprime ainsi
Et Lou dut se contenter d'un souci
Que lui refuse
Sans lui donner d'excuse
Le directeur (un personnage réussi)
Des serres de la ville
de Paris
malgré tous les pleurs et les cris
De Lou qui dut jeter cette fleur inutile.
Et Lou du
Vilain personnage
Quittant le bureau, dut
Entreprendre à rebours l'horticole voyage.
Je crois qu'il est sage
De nous arrêter
À la morale suivante… sans insister !
Des Lous et des fleurs il ne faut discuter
Et je n'en dis pas davantage
Guillaume Apollinaire
(1880 – 1918)
Les fleurs rares
Poèmes à Lou
1915
• fleursdumal.nl magazine
More in: *Concrete + Visual Poetry A-E, Apollinaire, Guillaume, Archive A-B, Archive A-B, Guillaume Apollinaire
---
Older Entries »
Thank you for reading Fleurs du Mal - magazine for art & literature