MUSEUM OF PUBLIC PROTEST
·
Joe Hill: Ta-Ra-Ra Boom De-Ay (Song)
·
Russian activist and artist, Yulia Tsvetkova, is facing six year sentence for drawing the female body
·
Morning Glory on the Vine. Early Songs and Drawings by Joni Mitchell
·
Child refugee faces prison over Facebook posts
·
Occupying the Stage. The Theater of May '68 by Kate Bredeson
·
Symbionese Liberation Army (SLA): Death to the Fascist Insect
·
Lisa Gray-Garcia, aka Tiny: Criminal of Poverty. Growing Up Homeless in America
·
Chinese Authorities Razing Ai Weiwei's Studio Part of Larger Attack on Artistic Expression
·
Bettina Röhl: "Die RAF hat euch lieb". Die Bundesrepublik im Rausch von 68 – Eine Familie im Zentrum der Bewegung
·
Karel Michiels: 1968. Biografie van een mythisch jaar
·
The story of the Protests of May 1968
·
Mark Kurlansky: 1968. The Year That Rocked the World
Ta-Ra-Ra Boom De-Ay
I had a job once threshing wheat, worked sixteen hours with hands and feet.
And when the moon was shining bright, they kept me working all the night.
One moonlight night, I hate to tell, I "accidentally" slipped and fell.
My pitchfork went right in between some cog wheels of that thresh-machine.
Ta-ra-ra-boom-de-ay!
It made a noise that way.
And wheels and bolts and hay,
Went flying every way.
That stingy rube said, "Well!
A thousand gone to hell."
But I did sleep that night,
I needed it all right.
Next day that stingy rube did say, "I'll bring my eggs to town today;
You grease my wagon up, you mutt, and don't forget to screw the nut."
I greased his wagon all right, but I plumb forgot to screw the nut,
And when he started on that trip, the wheel slipped off and broke his hip.
Ta-ra-ra-boom-de-ay!
It made a noise that way,
That rube was sure a sight,
And mad enough to fight;
His whiskers and his legs
Were full of scrambled eggs;
I told him, "That's too bad —
I'm feeling very sad."
And then that farmer said, "You turk! I bet you are an I-Won't Work."
He paid me off right there, By Gum! So I went home and told my chum.
Next day when threshing did commence, my chum was Johnny on the fence;
And 'pon my word, that awkward kid, he dropped his pitchfork, like I did.
Ta-ra-ra-boom-de-ay!
It made a noise that way,
And part of that machine
Hit Reuben on the bean.
He cried, "Oh me, oh my;
I nearly lost my eye."
My partner said, "You're right —
It's bedtime now, good night."
But still that rube was pretty wise, these things did open up his eyes.
He said, "There must be something wrong; I think I work my men too long."
He cut the hours and raised the pay, gave ham and eggs for every day,
Now gets his men from union hall, and has no "accidents" at all.
Ta-ra-ra-boom-de-ay!
That rube is feeling gay;
He learned his lesson quick,
Just through a simple trick.
For fixing rotten jobs
And fixing greedy slobs,
This is the only way,
Ta-ra-ra-boom-de-ay!
Joe Hill
(1879-1915)
Ta-Ra-Ra Boom De-Ay
Song
• fleursdumal.nl magazine
More in: # Music Archive, - Archive Tombeau de la jeunesse, Archive G-H, Joe Hill, MUSEUM OF PUBLIC PROTEST, Workers of the World
---
Russian activist and artist, Yulia Tsvetkova, is facing prosecution and harassment for defending women's and LGBTI rights.
She has been under house arrest since 22 November, under absurd charges of "production and dissemination of pornography" for her drawings of the female body. She is facing up to six years in prison if convicted. Yulia Tsvetkova is a prisoner of conscience and must be immediately and unconditionally released.
Yulia Tsvetkova is an LGBTI and women's rights activist, artist and stage director, from Komsomolsk-on-Amur, the Russian Far East.
She was detained on 20 November 2019 and put on house arrest two days later, after being charged with the "production and dissemination of pornographic materials", for making body positive drawings of the female body and sharing them on social media.
Her drawings included pictures of female reproductive organs, and she shared them online as part of her women's empowerment campaign.
On the day of her arrest, police searched Yulia's apartment and the children's educational club where she worked previously. The police seized her electronic devices, documents, and brochures on gender issues. Yulia later said that during the search police officers referred to her as a "lesbian, sex trainer and propagandist leader".
Yulia has been the target of an overtly homophobic campaign since March 2019, when she was forced to leave Merak, the amateur youth theatre company she worked at, after police launched an investigation into alleged "propaganda of non-traditional sexual relations among minors".
The investigation was launched in reaction to Yulia's anti-bullying, anti-discrimination play, Blue and Pink.
On 11 December 2019 Yulia was found guilty of "propaganda of non-traditional sexual relations among minors", and fined 50,000 rubles (approximately 600 GBP), for serving as the administrator of two LGBTI online communities on the popular Russian social media site, VKontakte.
Both of the online communities were properly marked as "18+", as required by Russian law. Even under the confines of the homophobic Russian "gay propaganda" legislation, the "offence" should only be valid if the "propaganda" material is targeted at people under the age of 18.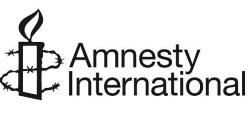 On 17 January, Yulia informed the media that new proceedings had been opened against her, under the same Article of the Code of Administrative Offences that she had previously been charged under. This time she was being prosecuted for posting a drawing she made depicting two same-sex couples with child on social media, alongside the statement, "Family is where love is. Support LGBT+ families".
She published the drawing in support of a same-sex couple who were forced to flee Russia with their adopted children after authorities threatened to remove their children from their custody.
# visit Website Amnesty International UK for more information and urgent actions
# support amnesty international
# take urgent action now
• fleursdumal.nl magazine
More in: Archive S-T, Art & Literature News, AUDIO, CINEMA, RADIO & TV, Illustrators, Illustration, MUSEUM OF PUBLIC PROTEST, PRESS & PUBLISHING, REPRESSION OF WRITERS, JOURNALISTS & ARTISTS, THEATRE, Urban Art
---
Originally handcrafted in 1971 as a gift for friends, this edition of Joni Mitchell's best-loved poems, illustrations, watercolours and hand-lettered song lyrics is now publicly available for the first time. The perfect present for any Joni Mitchell fan.
Joni Mitchell is a Canadian singer-songwriter whose songs have helped define an era and a generation. She has received many accolades, including nine Grammy Awards, and has released 19 studio albums, including Blue in 1971. Mitchell, with roots in visual art, has designed most of her own album covers. Among her numerous honours, she was awarded a Grammy Lifetime Achievement Award in 2002 and was inducted into the Canadian Songwriters Hall of Fame in 2007.
The result was a handmade book, with only one hundred copies produced, filled with Joni's hand-written lyrics and reproductions of many of her stunning drawings — portraits, abstracts, random concertgoers, and more.
Each was given to a friend and, until now, the edition has remained private. Today, with Morning Glory on the Vine, Joni's long-ago personal Christmas present is a present to us all.
A gorgeous compendium of Joni Mitchell's handwritten lyrics and watercolor paintings, originally handcrafted as a gift for a select group of friends in 1971 and now available to the public for the first time.
In 1971, as her album Blue topped charts around the world, Joni Mitchell crafted one hundred copies of Morning Glory on the Vine as a holiday gift for her closest friends. For this stunningly beautiful book, Joni hand-wrote an exquisite selection of her own lyrics and poems and illustrated them with more than thirty of her original paintings and watercolors. Hand-crafted, signed, and numbered in Los Angeles, the existing copies of this labor of love have rarely been seen in the past half-century.
Now, as Joni celebrates her seventy-fifth birthday, Morning Glory on the Vine: Early Songs and Drawings is available widely for the first time. In this faithfully reproduced facsimile edition, Joni's best-loved lyrics and poems spill across the pages in her own elegant script. The lively, full-color watercolor paintings depict a superb array of landscapes, still-lifes, portraits of friends, self portraits, innovative abstractions, and more.
All the paintings from the original book are included, along with several additional works that Joni had intended to include for her friends in 1971. Finally, the refreshed volume features an original introduction written by Joni herself. Morning Glory on the Vine is a gorgeous and intimate keepsake and an invitation to explore anew the dazzling, visionary world of Joni Mitchell.
JONI MITCHELL is widely regarded as one of the greatest singer-songwriters of her generation. Her album Blue (1971) is often cited as one of the best albums of all time. Mitchell has won nine Grammys in various categories, including traditional pop, pop music and lifetime achievement. Born in Canada, she now lives in her longtime home of Los Angeles.
From the Publisher:
joni mitchell morning glory on the vine
"I sing my sorrow, and I paint my joy." – Joni Mitchell
In the early 1970s I used to carry a sketchbook around with me everywhere I went. I drew with colored pens. Once when I was sketching my audience in Central Park, they had to drag me onto the stage. After a while I had quite a collection of drawings. The drawings were becoming more important to me than the music at that time.
I had put the drawings into a ring binder accompanied by hand-written lyrics. Elliot Roberts, my manager, and David Geffen, my agent, took my binder of drawings and lyrics and had a limited edition of books made up.
It's been a long time coming in making this book public, but we're publishing it now. Work is meant to be seen, or heard, as the case may be.
–Joni Mitchell, 2019
Morning Glory on the Vine
Early Songs and Drawings
by Joni Mitchell
Hardcover: 136 pages
Publisher: Houghton Mifflin Harcourt
(October 22, 2019)
Language: English
ISBN-10: 0358181720
ISBN-13: 978-0358181729
Product Dimensions: 8.8 x 1.2 x 11 inches
£30.00
• fleursdumal.nl magazine
More in: # Music Archive, Art & Literature News, AUDIO, CINEMA, RADIO & TV, Joni Mitchell, MUSEUM OF PUBLIC PROTEST
---
Tujan al-Bukhaiti is a 17-year-old Yemeni refugee. She is being tried in Jordan on charges of 'blasphemy' and 'insulting religious figures' over her social media posts, including posts by her dad that she has shared. Stopped from going to school
On 11 December 2019 Tujan's school threatened to expel her for sharing 'beliefs that do not represent the school' on her Facebook page. When she refused their ultimatum they banned her from attending classes.
A week later she was brought in by police for questioning and a statement was taken without her parents or lawyer there. This is illegal and violates her right to a fair trial.
When she was questioned she says that an officer went through her Facebook page insulting various members of her family.
Tujan has been made to go to court three times for her trial and each time the date has been postponed. She is facing potentially a month in prison and a lifetime criminal record just for expressing her views. If Jordan allows the trial to go ahead they will be breaking international law by violating her right to freedom of expression. This young woman should not be punished just for speaking her mind.
Tujan is just a teenager. As a refugee, she's already been through so much. Jordan should drop this case immediately and let her get on with her studies.
Please send an email to Jordan's Minister of Justice .
# More information on website of Amnesty International UK
• fleursdumal.nl magazine
More in: AUDIO, CINEMA, RADIO & TV, MUSEUM OF PUBLIC PROTEST, PRESS & PUBLISHING, REPRESSION OF WRITERS, JOURNALISTS & ARTISTS, The talk of the town
---
Occupying the Stage: the Theater of May '68 tells the story of student and worker uprisings in France through the lens of theater history, and the story of French theater through the lens of May '68.

Based on detailed archival research and original translations, close readings of plays and historical documents, and a rigorous assessment of avant-garde theater history and theory, Occupying the Stage proposes that the French theater of 1959–71 forms a standalone paradigm called "The Theater of May '68."
The book shows how French theater artists during this period used a strategy of occupation-occupying buildings, streets, language, words, traditions, and artistic processes-as their central tactic of protest and transformation. It further proposes that the Theater of May '68 has left imprints on contemporary artists and activists, and that this theater offers a scaffolding on which to build a meaningful analysis of contemporary protest and performance in France, North America, and beyond.
At the book's heart is an inquiry into how artists of the period used theater as a way to engage in political work and, concurrently, questioned and overhauled traditional theater practices so their art would better reflect the way they wanted the world to be. Occupying the Stage embraces the utopic vision of May '68 while probing the period's many contradictions. It thus affirms the vital role theater can play in the ongoing work of social change.
Occupying the Stage
The Theater of May '68
Kate Bredeson (Author)
Publication Date: November 2018
Pages 232
Trim Size 6 x 9
Paper Text – $34.95
Northwestern University Press
Drama & Performance Studies
ISBN 978-0-8101-3815-5
# new books
Occupying the Stage
The Theater of May '68
Kate Bredeson
• fleursdumal.nl magazine
More in: #Editors Choice Archiv, - Book News, - Book Stories, Archive A-B, Art & Literature News, AUDIO, CINEMA, RADIO & TV, Protests of MAY 1968, THEATRE
---
DEATH TO THE FASCIST INSECT is a compilation of the writings and transcribed recordings of the Symbionese Liberation Army (1973–75), a radical left-wing group based in the Bay Area of California. This publication chronicles the militant, if half-baked, political theories that inspired the SLA, as well as the ways that the SLA used violence and manipulation of the media to further the group's goal of provoking armed revolution from the underground.
Founded by escaped convict Donald DeFreeze, aka Field Marshal Cinque, the SLA was mostly composed of young, largely white and middle-class men and women, whose stated aim was to destroy all forms of racism, sexism, and capitalism. One of the SLA's first acts was the murder of the Oakland superintendent of schools; SLA members went on to kidnap newspaper heiress Patricia Hearst, demand millions of dollars from her wealthy family for free food for "people in need," and rob a bank in San Francisco with Hearst. Most of the SLA, including DeFreeze, died in a fire after a gun battle with police in Los Angeles, while Hearst was later pardoned.
This publication features an introduction by editor John Brian King, a chronology of the SLA, the writings and transcribed recordings of the group presented in the context of events at the time, and a fifty-page appendix of notable articles, letters, and other texts related to the SLA.
John Brian King is a writer, photographer, and filmmaker. His works include the nonfiction book Lustmord: The Writings and Artifacts of Murderers (1997), the photography books LAX: Photographs of Los Angeles 1980-84 (2015) and Nude Reagan (2016), and the feature film Redlands (2014).
Death to the Fascist Insect
John Brian King, Editor
Publisher: Spurl Editions
Product Number: 9781943679089
ISBN 978-1-943679-08-9
SKU #: C17B
Binding: Paperback
Pages: 232
Literary Nonfiction
California Interest
African & African American Studies
Political Theory. Crime
Price: $ 18.50
Pub Date: 3/13/2019
# New books
SLA – Symbionese Liberation Army
Death to the Fascist Insect
• fleursdumal.nl magazine
More in: - Book News, - Bookstores, Archive K-L, Art & Literature News, CRIME & PUNISHMENT, MUSEUM OF PUBLIC PROTEST
---
A daughter's struggle to keep her family alive, through poverty, homelessness and incarceration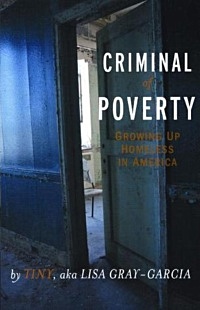 Eleven-year-old Lisa becomes her mother's primary support when they face the prospect of homelessness. As Dee, a single mother, struggles with the demons of her own childhood of neglect and abuse, Lisa has to quickly assume the roles of an adult in an attempt to keep some stability in their lives.
"Dee and Tiny" ultimately become underground celebrities in San Francisco, squatting in storefronts and performing the "art of homelessness." Their story, filled with black humor and incisive analysis, illuminates the roots of poverty, the criminalization of poor families and their struggle for survival.
"Criminal of Poverty lays bare the devastating effects of inheriting a life of poverty, as well the real redemption and power in finding your voice." – Michelle Tea, author of Rose of No Man's Land and Valencia
"Tiny's indomitable spirit comes to life in her amazing story of poverty and homelessness, reaching into and teaching our hearts and minds. With her flawless descriptions of the pain of living in the margins of the richest country in the world, she opens up an important window onto a reality looked upon by many but truly seen by few, augmenting our capacity for empathy and action in an area so in need of social change. Bravo Tiny, for your gift to us all! Punto!!!" – Piri Thomas, author of Down These Mean Streets
Lisa Gray-Garcia  (www.tinygraygarcia.com)
is a journalist, poet and community activist. She is the founder of POOR magazine and the PoorNewsNetwork (PNN), a monthly radio broadcast and an online news service focused on issues of poverty and racism.
(www.poormagazine.org/)
Criminal of Poverty
Growing Up Homeless in America
Lisa Gray-Garcia, aka Tiny
Publisher City Lights Foundation Books
Paperback, 2007
278 pages
ISBN-10 1931404070
ISBN-13 9781931404075
List Price $19.95
books to read before you die
fleursdumal.nl magazine
More in: #Editors Choice Archiv, - Book Stories, Archive G-H, Archive G-H, Art & Literature News, MUSEUM OF PUBLIC PROTEST, The Ideal Woman
---
_____________________________________________________________________________
August 7, 2018
NEW YORK – The unannounced demolition of Chinese artist Ai Weiwei's studio in Beijing is symptomatic of a larger attack on human rights and artistic expression in China, said PEN America today.
On August 6, Artist and activist Ai Weiwei announced on social media that authorities had demolished his Beijing artist studio. Ai stated that he had received no advance notice prior to the demolition. Although several of his works were damaged in the studio's demolition, the artist explained that he is more preoccupied with the effects of China's "urban development" projects on artists and migrant populations, saying: "Since last year, a policy was enacted to clear out migrant workers from Beijing . . . Those who do not belong to the establishment, including artists, are always the first to be discriminated against and sacrificed."
Within the past few years, artist colonies including Songzhuang and Caochangdi—the latter an arts district that Ai helped develop—have been targeted for eviction and demolition. Artists have cited both runaway economic development and political disfavor as rationales for authorities' hostile attitudes. More broadly, an urban development policy conceived last year to push migrant workers out of Beijing has empowered local authorities to take unannounced action to demolish property, a policy that has led to thousands of migrant workers losing their homes.
"Regardless of the government's motives, the unannounced demolition of an artist's studio is a demonstration of a lack of appreciation or even acknowledgment for the role of the artist in society," said Julie Trébault, Director of PEN America's Artists at Risk Connection. "Around the world, artist studios and communes are spaces to be cherished, not discarded."
PEN America leads the Artists at Risk Connection (ARC), a program dedicated to assisting imperiled artists and strengthening the network of organizations that support them. If you or someone you know is an artist at risk, contact ARC here.
PEN America stands at the intersection of literature and human rights to protect open expression in the United States and worldwide. They champion the freedom to write, recognizing the power of the word to transform the world. Their mission is to unite writers and their allies to celebrate creative expression and defend the liberties that make it possible.
www.pen.org
the freedom to write
fleursdumal.nl magazine
More in: Ai Weiwei, Art & Literature News, AUDIO, CINEMA, RADIO & TV, Exhibition Archive, FDM Art Gallery, MUSEUM OF PUBLIC PROTEST, REPRESSION OF WRITERS, JOURNALISTS & ARTISTS
---
Bettina Röhl über ihre letzten gemeinsamen Jahre mit ihrer Mutter Ulrike Meinhof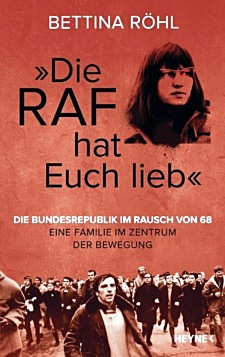 Brauchte die Bundesrepublik die Revolte von 68? Ist 68 gar das Jahr einer "Neugründung" der heutigen Bundesrepublik? Die APO-Bewegung – und ihre "Speerspitze", die RAF – ist das wohl meist beschriebene Thema der neueren politischen Geschichte des Landes. Mit bisher unbekannten Fakten und den Stimmen neuer Zeitzeugen unterlegt, liefert Bettina Röhl, die als Kind die Gründung der RAF hautnah miterlebte, eine spannende Analyse und erzählt die scheinbar bekannte Geschichte neu. Bei ihren Recherchen fand Bettina Röhl zahlreiche bisher unveröffentlichte Briefe, Dokumente und Fotos, die den Leser die damalige Zeit hautnah miterleben und nachvollziehen lassen.
Bettina Röhl wurde 1962 in Hamburg geboren, wo sie 1982 Abitur machte. 1986 begann sie neben ihrem Studium der Geschichte und Germanistik ihr Volontariat bei der Zeitschrift TEMPO. Sie arbeitete für Spiegel TV, Welt online, Cicero, Wirtschaftswoche und viele andere Medien und veröffentlichte zahlreiche Buchbeiträge. 2001 wurde sie mit ihren Veröffentlichungen zu Joschka Fischers Gewaltvergangenheit in stern und BILD bekannt. Nach "So macht Kommunismus Spaß" ist "Die RAF hat euch lieb" ihr zweites historisch-biographisches Buch über die linke Geschichte der Bundesrepublik.
Bettina Röhl
"Die RAF hat euch lieb"
Die Bundesrepublik im Rausch von 68
Eine Familie im Zentrum der Bewegung
Gebundenes Buch mit Schutzumschlag,
640 Seiten,
13,5 x 21,5 cm mit 16 S. Bildteil
ISBN: 978-3-453-20150-7
€ 24,00
Verlag: Heyne Verlag
Erschienen: 10.04.2018
Sprache: Deutsch
new books
fleursdumal.nl magazine
More in: - Book News, - Book Stories, Archive Q-R, Art & Literature News, BIOGRAPHY, Galerie Deutschland, Protests of MAY 1968, Spurensicherung
---
1968 is na een halve eeuw een iconisch jaar geworden. Volgens sommigen de bron van alle kwaad dat ons nu overkomt, volgens anderen een keerpunt in de bewustwording van de mens.
Wat is er toen echt gebeurd, en hoe heeft dat ons denken en handelen beïnvloed? Wie waren de rebellen, wie de poseurs? En waar hield de rest van de Vlamingen zich mee bezig, de overgrote meerderheid die geen boodschap had aan revolutie?
Dit boek is geen objectieve geschiedschrijving. De auteur mixt zijn persoonlijke herinneringen als kind met feiten en verhalen die hij zelf relevant vindt, ook voor onze tijd. Hij neemt de lezer even goed mee naar Parijs en Vietnam als naar Leuven en Bilzen. Hij luistert even graag naar Marc Dex en Engelbert Humperdinck als naar The Beatles en de Stones. 1968 is een kleurrijk fresco van een mythisch jaar, heerlijk fris en onbevangen geschreven, zoals de tijdsgeest het toen wilde.
Karel Michiels (1960) is journalist en auteur. Hij publiceerde biografieën over een aantal opmerkelijke figuren en boeken over voetbal, reizen en cannabis. Met De Rasta Revelatie debuteerde hij in 2008 als romanschrijver onder de rastanaam Jah Shakespear.
Auteur: Karel Michiels
1968
Biografie van een mythisch jaar
Uitgeverij : Lannoo
ISBN : 9789401444002
Taal : Nederlands
Uitvoering : Paperback
Aantal pagina's : 288
Verschenen: Oktober  2017
Afmetingen : 213 x 144 x 28 mm.
new books
fleursdumal.nl magazine
More in: - Book News, - Book Stories, Archive M-N, Art & Literature News, Protests of MAY 1968
---
Fifty years ago, the demonstrations of May 68 turned the streets of Paris and Nanterre upside down, and shook France to its very core. Linked with a vast international protest movement, it brought about profound changes in French society and abroad.
Fifty years on, various cultural institutions explore the history and legacy of May – June 1968 through get-togethers, exhibitions, newly-opened archives, participatory workshops, theatre, music, debates and talks casting fresh light on the events.
 #  more information on website soixantehuit.fr and fleursdumal.nl
More in: Exhibition Archive, Histoire de France, PRESS & PUBLISHING, Protests of MAY 1968
---
To some, 1968 was the year of sex, drugs, and rock and roll. Yet it was also the year of the Martin Luther King, Jr., and Bobby Kennedy assassinations; the riots at the Democratic National Convention in Chicago; Prague Spring; the antiwar movement and the Tet Offensive; Black Power; the generation gap; avant-garde theater; the upsurge of the women's movement; and the beginning of the end for the Soviet Union.
In this monumental book, Mark Kurlansky brings to teeming life the cultural and political history of that pivotal year, when television's influence on global events first became apparent, and spontaneous uprisings occurred simultaneously around the world. Encompassing the diverse realms of youth and music, politics and war, economics and the media, 1968 shows how twelve volatile months transformed who we were as a people–and led us to where we are today.
Mark Kurlansky is the New York Times bestselling author of many books, including The Food of a Younger Land; Cod: A Biography of the Fish That Changed the World; Salt: A World History; 1968: The Year That Rocked the World; The Big Oyster: History on the Half Shell; and Paper: Paging Through History. He lives in New York City.
Mark Kurlansky:
1968
The Year That Rocked the World
Category: World History
Paperback
2005
480 Pages
$18.00
Random House Trade Paperbacks
ISBN 9780345455826
new books
fleursdumal.nl magazine
More in: - Book News, - Book Stories, Archive K-L, Art & Literature News, Protests of MAY 1968
---
Older Entries »
Thank you for reading FLEURSDUMAL.NL - magazine for art & literature