FICTION & NON-FICTION – books, booklovers, lit. history, biography, essays, translations, short stories, columns, literature: celtic, beat, travesty, war, dada & de stijl, drugs, dead poets
·
Else Lasker-Schüler: Versöhnung
·
August Stramm: Allmacht
·
Gladys Cromwell: The Gardener
·
Bert Bevers: Matrijs voor herinneringen
·
Gerard Scharn: en de boer zoekt verder
·
Hagar Peeters: De schrijver is een alleenstaande moeder (gedichten)
·
The Nobel Prize in Literature 2020 for Louise Glück
·
Jean-Joseph Rabearivelo: Le bien vieux
·
Paul Valéry: Rêve
·
Greta Bellamacina: Tomorrow's Woman
·
Yahya Hassan: Gedichten 2
·
William Blake: The Little Vagabond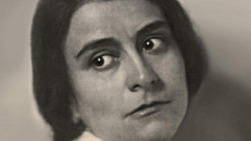 Versöhnung
Es wird ein großer Stern in meinen Schoß fallen …
Wir wollen wachen die Nacht,
In den Sprachen beten,
Die wie Harfen eingeschnitten sind.
Wir wollen uns versöhnen die Nacht –
So viel Gott strömt über.
Kinder sind unsere Herzen,
Die möchten ruhen müdesüß.
Und unsere Lippen wollen sich küssen,
Was zagst du?
Grenzt nicht mein Herz an deins –
Immer färbt dein Blut meine Wangen rot.
Wir wollen uns versöhnen die Nacht,
Wenn wir uns herzen, sterben wir nicht.
Es wird ein großer Stern in meinen Schoß fallen.
Else Lasker-Schüler
(1869 – 1945)
Versöhnung
• fleursdumal.nl magazine
More in: Archive K-L, Archive K-L, Lasker-Schüler, Else
---
Allmacht
Forschen Fragen
Du trägst Antwort
Fliehen Fürchten
Du stehst Mut!
Stank und Unrat
Du breitst Reine
Falsch und Tücke
Du lachst Recht!
Wahn Verzweiflung
Du schmiegst Selig
Tod und Elend
Du wärmst Reich!
Hoch und Abgrund
Du bogst Wege
Hölle Teufel
Du siegst Gott!
August Stramm
(1874-1915)
Allmacht
•fleursdumal.nl magazine
More in: Archive S-T, Archive S-T, Stramm, August, Stramm, August, WAR & PEACE
---
The Gardener
At evening, I have seen him wander in
And out hetween the hedges ;
On the moss he treads, where shadows spin
A misty web. He skirts the edges
Indistinct of heliotrope and jessamine.
I wonder what he does, studious
And furtive in the gloom.
Is he covering the tremulous
Young plants that have no spreading bloom
When night is cool, to keep them joung and
luminous?
Or is he mutely speculating there
Upon the flowers themselves ;
His love observing them through the veiled air
As plain as when he weeds and delves
At noon, but with more secret and more wistful
care?
I call the garden mine. This votary
Who loves it makes it his ;
A poet owns his legend. If I were
To ask the garden whose it is.
It would reply : "My master is this gardener."
Cromwell, Gladys
[1885-1919]
The Gardener
(Poem)
• fleursdumal.nl magazine
More in: Archive C-D, Archive C-D, Cromwell, Gladys, Gladys Cromwell
---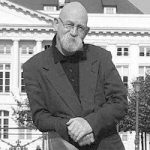 Matrijs voor herinneringen
Vermomder dan de dood is het zwijgen
achter vergelende vitrage. Van iedereen
die denkt van iemand iets te weten. Toch,
de eieren zijn bereids geraapt, beweegt
verleden wanneer het maar wil. Toen
mijn vader jong en klein was zwom hij
in de zee, wist hij niet dat ik dit schrijven
zou. Dat bedriegers gewoon zouden blijven
verzinnen. Konijnen zonder oren, meisjes
met kapotte poppen, dichters die geen
woorden kennen. Wel: water heeft geen
naam, en vluchtend wild zorgt voor later.
Bert Bevers
Eerder verschenen in Eigen terrein, Uitgeverij WEL, Bergen op Zoom, 2013. Bert Bevers is dichter en schrijver en woont en werkt in Antwerpen (Be).
• fleursdumal.nl magazine
More in: Archive A-B, Archive A-B, Bevers, Bert
---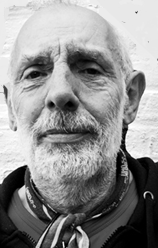 en de boer zoekt verder
voor alle boeren die tussen spelden in een hooiberg
de vrouw gevonden hebben die daar verborgen lag
een woord van dank code rood wordt ingetrokken
een woord van dank voor alle vaderlanders die zochten
in het land van zeven sloten naar de ware liefde binnen
handbereik code oranje blijft van kracht
van kind tot kraai uit het nest gestolen de prijzen
blijven stijgen een witte raaf scoort altijd hoger
dan een gebleekte indiaan of iemand met 'n kampverleden
van code lentefris tot code herfstbock en winterwit
hij die in nederland niet verkaast zal een uitlander
blijven vandaar dat ik schrijf en hem de liefde verklaar
Gerard Scharn
Geboren te Gemert in 1946. Enige jaren gevaren (KM) gevolgd door een onrustig arbeids- en studieverleden, uiteindelijk als jurist afgestudeerd aan de Universiteit Tilburg. Foto: Evelien van Breemen
• fleursdumal.nl magazine
More in: #Editors Choice Archiv, Archive S-T, Archive S-T, Scharn, Gerard
---
Hagar Peeters (1972) brak in 1997 door als rapdichter en studeerde daarna cum laude af in de cultuur-, mentaliteits en ideeëngeschiedenis vanaf de Verlichting.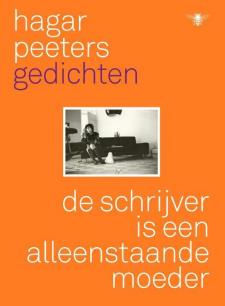 Haar dichtbundels en non-fictie werden meermaals bekroond. In 2008 stond ze op de shortlist van de verkiezing van de Dichter des Vaderlands.
De gedichten van Hagar Peeters worden gezongen door Wende Snijders, Van Dik Hout en Herman van Veen.
Haar in 2015 verschenen debuutroman Malva is bekroond met de Gouden Boekenuil en in zes talen vertaald.
De dichtbundel De schrijver is een alleenstaande moeder vormt het eerste deel van een trilogie waarin ze de verhouding tussen schrijverschap en alleenstaand moederschap onderzoekt.
Het vervolg bestaat uit proza-exercities en filosofische beschouwing. Ze ontving daarvoor een beurs van NIAS-KNAW.
Hagar Peeters studeerde Cultuurgeschiedenis en Algemene Letteren aan de Universiteit van Utrecht en was redacteur bij het Historisch Nieuwsblad. Haar performance op het Double Talk-festival in 1997 bleek voor haar de doorbraak: ze werd gevraagd op te treden bij De Nacht van de Poëzie en Crossing Border, nog voordat zij was gedebuteerd. Dat zou gebeuren in 1999, met Genoeg gedicht over de liefde vandaag. Daarna publiceerde ze Gerrit de stotteraar. Biografie van een boef (2001), waarvoor zij de Nationale Scriptieprijs 2001 van Het Parool kreeg. In 2003 verscheen bij De Bezige Bij haar tweede dichtbundel Koffers zeelucht, die werd bekroond met de Jo Peters Poëzieprijs en de J.C. Bloemprijs. De bundel werd vele malen herdrukt. In het najaar van 2008 verscheen de bundel Loper van licht. Voor de dichtbundel Wasdom (januari 2011) verzamelde Hagar Peeters haar meest recente poëzie, gecombineerd met een selectie uit de gedichten die ze vóór haar twintigste schreef. In september 2015 verscheen haar alom geprezen debuutroman Malva. Het boek werd bekroond met de eerste Fintro Literatuurprijs (voormalige Gouden Boekenuil) 2016 en genomineerd voor de Opzij Literatuurprijs, de Libris Literatuurprijs, de Bronzen Uil, de Inktaap en de ANV Debutantenprijs en is tot nog toe in zes talen vertaald.
De schrijver is een alleenstaande moeder
Gedichten
Auteur: Hagar Peeters
Taal: Nederlands
Paperback
September 2019
96 pagina's
Uitgever De Bezige Bij
EAN 9789403167305
20,99 Euro
# new poetry
Hagaar Peeters
De schrijver is een alleenstaande moeder
• fleursdumal.nl magazine
More in: - Book News, Archive O-P, Archive O-P, Art & Literature News, Peeters, Hagar
---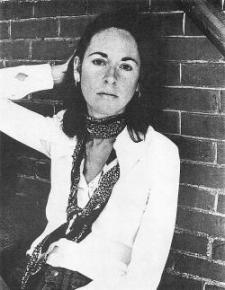 Louise Glück
The Nobel Prize in Literature 2020
Born: 1943, New York, NY, USA
Prize motivation: "for her unmistakable poetic voice that with austere beauty makes individual existence universal."
"The master said You must write what you see.
But what I see does not move me.
The master answered Change what you see."
Louise Glück
Epigraph
(Vita Nova 1999)
(photo 1977)
• fleursdumal.nl magazine
More in: #Editors Choice Archiv, Archive G-H, Archive G-H, Awards & Prizes
---
Le bien vieux
J'avais bien vu des vieux et des vieux
avant de placer mes deux mains
dans celles de celui qui sait lire le Sort
dans les paumes,
avant de les lui offrir
pour qu'il y cherchât les monts et les plaines
cultivés par mon étoile.
J'avais vu des vieux et des vieux,
mais pas un comme celui-là.
La nuit de ses cheveux d'antan
était remplacée par la pleine lune
de sa calvitie,
entourée d'un mince buisson blanc ;
et sa bouche qui ne savait plus parler
qu'aux ancêtres qui l'attendaient,
balbutiait comme celle d'un enfant,
bien qu'elle révélât l'Inconnu.
Que pouvaient encore voir ses yeux lourds
des jours vécus ?
Captive y était sa jeunesse !
Captive sans espoir d'évasion !
Et quand il me regarda, quand il explora
les monts et les plaines
dans le creux de mes mains,
quand son regard éteint croisa le mien
et y devina une flamme pacifique,
je crois encore que sa jeunesse s'y débattait,
s'y débattait en pure perte !
Mais non ! la captive put briser ses liens
et fut délivrée :
elle était réincarnée dans la mienne,
selon la croyance du bien vieux
qui se mirait en moi.
Jean-Joseph Rabearivelo
(1901? 1903? – 1937)
Le bien vieux (poème)
• fleursdumal.nl magazine
More in: Archive Q-R, Archive Q-R, Jean-Joseph Rabearivelo
---
Rêve
Je rêve un fort splendide et calme, où la nature
S'endort entre la rive et le flot infini,
Près de palais portant des dômes d'or bruni,
Près des vaisseaux couvrant de drapeaux leur mâture.
Vers le large horizon où vont les matelots
Les cloches d'argent fin jettent leurs chants étranges.
L'enivrante senteur des vins et des oranges
Se mêle à la senteur enivrante des flots…
Une lente chanson monte vers les étoiles,
Douce comme un soupir, triste comme un adieu.
Sur l'horizon la lune ouvre son œil de feu
Et jette ses rayons parmi les lourdes voiles.
Brune à la lèvre rose et couverte de fards,
La fille, l'œil luisant comme une girandole,
Sur la hanche roulant ainsi qu'une gondole,
Hideusement s'en va sous les flots blafards.
Et moi, mélancolique amant de l'onde sombre,
Ami des grands vaisseaux noirs le silencieux,
J'erre dans la fraîcheur du vent délicieux
Qui fait trembler dans l'eau des lumières sans nombre.
Paul Valéry
(1871-1945)
Rêve
Poème
• fleursdumal.nl magazine
More in: Archive U-V, Archive U-V, Valéry, Paul
---
In Tomorrow's Woman, Greta Bellamacina's bold, exploratory voice combines the vivid imagery of French surrealism and British romantic poetry with a modern, first-person examination of love, gender identity, motherhood, and social issues.
Andy Warhol's Interview Magazine writes that "Bellamacina is garnering critical acclaim for her way with words and her ability to translate the classic poetic form into the contemporary creative landscape."
Greta Bellamacina is an actress, filmmaker, and poet. She was born in London and made her acting debut in Harry Potter and the Goblet of Fire at the age of thirteen. She trained at RADA, where she performed a variety of lead theatre roles, before going on get a B.A. in English at King's College London. Her feature film Hurt by Paradise is currently in post-production.
As a poet, Greta Bellamacina was shortlisted as Young Poet Laureate in 2014 for her debut collection, Kaleidoscope. In 2015, she edited On Love, a survey of contemporary British love poetry from Ted Hughes to the present. The same year, she published Perishing Tame, her first collection with New River Press, "a dazzling meditation on motherhood, female identity, ennui and love," which she launched at The Shakespeare & Company in Paris.
In 2016, she published a collection of collaborative poetry with Robert Montgomery: Points for Time in the Sky, a pyschogeographical journey through modern Britain, and a rare example of collaborative poetry in British literature. The same year, she edited Smear, an anthology of contemporary feminist poetry. Dazed said the collection "unapologetically confronts self-image, body autonomy and our relationships with each other, celebrating the imperfect, frank woman." In 2018, she was commissioned by the National Poetry Library to write a group of poems for their Odyssey series—modern mediations on Homer's Odyssey.
Andy Warhol's Interview magazine says Greta "is garnering critical acclaim for her way with words and her ability to translate the classic poetic form into the contemporary creative landscape."
This is her first volume of her poetry to be released in the United States.
Greta Bellamacina
Tomorrow's Woman
Paperback
112 pages
6 Feb. 2020
ISBN-13 : 978-1524854096
ISBN-10 : 1524854093
Publisher : Andrews McMeel Publishing
Product Dimensions : 14.22 x 0.76 x 20.83 cm
Reading level : 15 and up
Language: : English
£7.72
# more poetry
Greta Bellamacina
Tomorrow's Woman
• fleursdumal.nl magazine
More in: - Book News, Archive A-B, Archive A-B, Art & Literature News, AUDIO, CINEMA, RADIO & TV
---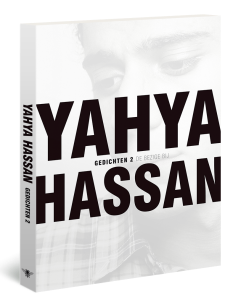 In 59 gedichten vertelt Yahya Hassan in Gedichten 2 zijn hoogstpersoonlijke verhaal.
Hij dicht over het leven vanaf zijn achttiende, zijn debuut als auteur, zijn leven als 'trofee-paki' die niet meer zonder politiebegeleiding over straat kan, over achtervolgingen en vechtpartijen.
Totdat hij opgesloten wordt en vervolgens opgenomen en gediagnosticeerd als 'psycho-paki'.
Het zijn gedichten over twijfel, woede, eenzaamheid en geweld, over de gekte in de wereld en de gekte in jezelf, over de zoektocht naar liefde en vriendschap en de onmogelijkheid die vast te houden. Het is een bundel die alleen door Yahya Hassan geschreven had kunnen worden.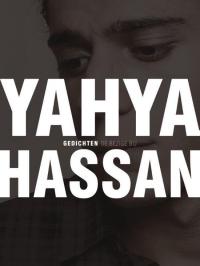 Yahya Hassan (Aarhus, 1995-2020) was de zoon van Palestijnse ouders die in de jaren tachtig vanuit een vluchtelingenkamp naar Denemarken emigreerden. Hassan groeide op in een achterstandswijk en kwam op dertienjarige leeftijd in een internaat voor probleemjongeren terecht. Daar ontwikkelde hij een grote belangstelling voor literatuur en hij begon gedichten te schrijven. Zijn debuutbundel werd lovend en als literair vernieuwend ontvangen door de Deense pers en maakte veel discussie los over de immigratieproblematiek. Er werden in Denemarken meer dan 100.000 exemplaren van verkocht en het werd met diverse literaire prijzen bekroond, waaronder de prestigieuze Deense debutantenprijs. Hassan overleed op 29 april 2020 op 24-jarige leeftijd.
Yahya Hassan
Gedichten 2
Vertaler Lammie Post-Oostenbrink
Paperback
160 pagina's
ISBN 9789403199702
Uitgever: De Bezige Bij
Taal Nederlands
Poëzie
Druk 1
September 2020
Euro 21,99
# new poetry
Yahya Hassan
Gedichten 2
• fleursdumal.nl magazine
More in: #Short Stories Archive, Archive G-H, Archive I-J, Yahya Hassan
---
The Little Vagabond
Dear mother, dear mother, the Church is cold;
But the Alehouse is healthy, and pleasant, and warm.
Besides, I can tell where I am used well;
The poor parsons with wind like a blown bladder swell.
But, if at the Church they would give us some ale,
And a pleasant fire our souls to regale,
We'd sing and we'd pray all the livelong day,
Nor ever once wish from the Church to stray.
Then the Parson might preach, and drink, and sing,
And we'd be as happy as birds in the spring;
And modest Dame Lurch, who is always at church,
Would not have bandy children, nor fasting, nor birch.
And God, like a father, rejoicing to see
His children as pleasant and happy as he,
Would have no more quarrel with the Devil or the barrel,
But kiss him, and give him both drink and apparel.
William Blake
(1757 – 1827)
The Little Vagabond
• fleursdumal.nl magazine
More in: Archive A-B, Archive A-B, Blake, William, Tales of Mystery & Imagination
---
Older Entries »
Thank you for reading FLEURSDUMAL.NL - magazine for art & literature