FICTION & NON-FICTION – books, booklovers, lit. history, biography, essays, translations, short stories, columns, literature: celtic, beat, travesty, war, dada & de stijl, drugs, dead poets
·
Ludwig Bechstein: Das Märchen vom Ritter Blaubart
·
Digby Mackworth Dolben: Anacreontic
·
Brooklyn Book Festival Announces: 15th Anniversary Will Be An All-Virtual Festival
·
Alan Chazaro: This Is Not a Frank Ocean Cover Album
·
August Stramm: Wiedersehen
·
Gladys Cromwell: Love
·
Helen Leah Reed: Cassandra
·
Roger Robinson: A Portable Paradise (Poetry)
·
Guillaume Apollinaire: Con Large Comme Un Estuaire
·
Else Lasker-Schüler: Weltende
·
Aria Aber: Hard Damage. Poetry
·
Zonal by Don Paterson
Das Märchen vom Ritter Blaubart
Es war einmal ein gewaltiger Rittersmann, der hatte viel Geld und Gut, und lebte auf seinem Schlosse herrlich und in Freuden. Er hatte einen blauen Bart, davon man ihn nur Ritter Blaubart nannte, obschon er eigentlich anders hieß, aber sein wahrer Name ist verloren gegangen.
Dieser Ritter hatte sich schon mehr als einmal verheiratet, allein man hätte gehört, daß alle seine Frauen schnell nacheinander gestorben seien, ohne daß man eigentlich ihre Krankheit erfahren hatte. Nun ging Ritter Blaubart abermals auf Freiersfüßen, und da war eine Edeldame in seiner Nachbarschaft, die hatte zwei schöne Töchter und einige ritterliche Söhne, und diese Geschwister liebten einander sehr zärtlich. Als nun Ritter Blaubart die eine dieser Töchter heiraten wollte, hatte keine von beiden rechte Lust, denn sie fürchteten sich vor des Ritters blauem Bart, und mochten sich auch nicht gern voneinander trennen. Aber der Ritter lud die Mutter, die Töchter und die Brüder samt und sonders auf sein großes schönes Schloß zu Gaste, und verschaffte ihnen dort so viel angenehmen Zeitvertreib und so viel Vergnügen durch Jagden, Tafeln, Tänze, Spiele und sonstige Freudenfeste, daß sich endlich die jüngste der Schwestern ein Herz faßte, und sich entschloß, Ritter Blaubarts Frau zu werden. Bald darauf wurde auch die Hochzeit mit vieler Pracht gefeiert.
Nach einer Zeit sagte der Ritter Blaubart zu seiner jungen Frau: »Ich muß verreisen, und übergebe dir die Obhut über das ganze Schloß, Haus und Hof, mit allem, was dazu gehört. Hier sind auch die Schlüssel zu allen Zimmern und Gemächern, in alle diese kannst du zu jeder Zeit eintreten. Aber dieser kleine goldne Schlüssel schließt das hinterste Kabinett am Ende der großen Zimmerreihe. In dieses, meine Teure, muß ich dir verbieten zu gehen, so lieb dir meine Liebe und dein Leben ist. Würdest du dieses Kabinett öffnen, so erwartet dich die schrecklichste Strafe der Neugier. Ich müßte dir dann mit eigner Hand das Haupt vom Rumpfe trennen!« – Die Frau wollte auf diese Rede den kleinen goldnen Schlüssel nicht annehmen, indes mußte sie dies tun, um ihn sicher aufzubewahren, und so schied sie von ihrem Mann mit dem Versprechen, daß es ihr nie einfallen werde, jenes Kabinett aufzuschließen und es zu betreten.
Als der Ritter fort war, erhielt die junge Frau Besuch von ihrer Schwester und ihren Brüdern, die gerne auf die Jagd gingen; und nun wurden mit Lust alle Tage die Herrlichkeiten in den vielen vielen Zimmern des Schlosses durchmustert, und so kamen die Schwestern auch endlich an das Kabinett. Die Frau wollte, obschon sie selbst große Neugierde trug, durchaus nicht öffnen, aber die Schwester lachte ob ihrer Bedenklichkeit, und meinte, daß Ritter Blaubart darin doch nur aus Eigensinn das Kostbarste und Wertvollste von seinen Schätzen verborgen halte. Und so wurde der Schlüssel mit einigem Zagen in das Schloß gesteckt, und da flog auch gleich mit dumpfem Geräusch die Türe auf, und in dem sparsam erhellten Zimmer zeigten sich – ein entsetzlicher Anblick! – die blutigen Häupter aller früheren Frauen Ritter Blaubarts, die ebensowenig, wie die jetzige, dem Drang der Neugier hatten widerstehen können, und die der böse Mann alle mit eigner Hand enthauptet hatte. Vom Tod geschüttelt, wichen jetzt die Frauen und ihre Schwester zurück; vor Schreck war der Frau der Schlüssel entfallen, und als sie ihn aufhob, waren Blutflecke daran, die sich nicht abreiben ließen, und ebensowenig gelang es, die Türe wieder zuzumachen, denn das Schloß war bezaubert, und indem verkündeten Hörner die Ankunft Berittner vor dem Tore der Burg. Die Frau atmete auf und glaubte, es seien ihre Brüder, die sie von der Jagd zurück erwartete, aber es war Ritter Blaubart selbst, der nichts Eiligeres zu tun hatte, als nach seiner Frau zu fragen, und als diese ihm bleich, zitternd und bestürzt entgegentrat, so fragte er nach dem Schlüssel; sie wollte den Schlüssel holen und er folgte ihr auf dem Fuße, und als er die Flecken am Schlüssel sah, so verwandelten sich alle seine Geberden, und er schrie: »Weib, du mußt nun von meinen Händen sterben! Alle Gewalt habe ich dir gelassen! Alles war dein! Reich und schön war dein Leben! Und so gering war deine Liebe zu mir, du schlechte Magd, daß du meine einzige geringe Bitte, meinen ernsten Befehl nicht beachtet hast? Bereite dich zum Tode! Es ist aus mit dir!«
Voll Entsetzen und Todesangst eilte die Frau zu ihrer Schwester, und bat sie, geschwind auf die Turmzinne zu steigen und nach ihren Brüdern zu spähen, und diesen, sobald sie sie erblicke, ein Notzeichen zu geben, während sie sich auf den Boden warf, und zu Gott um ihr Leben flehte. Und dazwischen rief sie: »Schwester! Siehst du noch niemand!« – »Niemand!« klang die trostlose Antwort. – »Weib! komm herunter!« schrie Ritter Blaubart, »deine Frist ist aus!«
»Schwester! siehst du niemand?« schrie die Zitternde. »Eine Staubwolke – aber ach, es sind Schafe!« antwortete die Schwester. – »Weib! komm herunter, oder ich hole dich!« schrie Ritter Blaubart.
»Erbarmen! Ich komme ja sogleich! Schwester! siehst du niemand?« – »Zwei Ritter kommen zu Roß daher, sie sahen mein Zeichen, sie reiten wie der Wind.« –
»Weib! Jetzt hole ich dich!« donnerte Blaubarts Stimme, und da kam er die Treppe herauf. Aber die Frau gewann Mut, warf ihre Zimmertüre ins Schloß, und hielt sie fest, und dabei schrie sie samt ihrer Schwester so laut um Hülfe, wie sie beide nur konnten. Indessen eilten die Brüder wie der Blitz herbei, stürmten die Treppe hinauf und kamen eben dazu, wie Ritter Blaubart die Türe sprengte und mit gezücktem Schwert in das Zimmer drang. Ein kurzes Gefecht und Ritter Blaubart lag tot am Boden. Die Frau war erlöst, konnte aber die Folgen ihrer Neugier lange nicht verwinden.
Ludwig Bechstein
(1801 – 1860)
Das Märchen vom Ritter Blaubart
Sämtliche Märchen
• fleursdumal.nl magazine
More in: Archive A-B, Bechstein, Bechstein, Ludwig, Tales of Mystery & Imagination
---
Anacreontic
On the tender myrtle-branches,
In the meadow lotus-grassed,
While the wearied sunlight softly
To the Happy Islands passed,
Reddest lips the reddest vintage
Of the bright Aegean quaffing,
There I saw them lie, the evening
Hazes rippled with their laughing.
Round them boys, with hair as golden
As Queen Cytherea's own is,
Sang to lyres wreathed with ivy
Of the beautiful Adonis
(Of Adonis the Desired,
He has perished on the mountain,)
While their voices, rising, falling,
As the murmur of a fountain,
Glittered upwards at the mention
Of his beauty unavailing ;
Scattered into rainbowed teardrops
To the at ai of the wailing.
Digby Mackworth Dolben
(1848 – 1867)
Anacreontic
• fleursdumal.nl magazine
More in: Archive C-D, Archive C-D, Digby Mackworth Dolben
---
The 2020 Virtual Brooklyn Book Festival will be the 15th anniversary of free literary programming!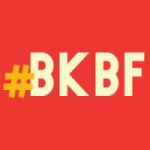 This fall an array of national and international literary stars and emerging authors will participate as part of a Virtual Festival including Sigrid Nunez, Lee Child, Salman Rushdie, Mia Couto, Ngũgĩ wa Thiong'o, Joyce Carol Oates, Adrian Tomine, Emily St. John Mandel, Claudia Rankine, Edmund White, Marie Lu, Colson Whitehead, and more.
Plus independent publishers, literary magazines, and literary organizations will be showcased in our Virtual Literary Marketplace starting August 15.
Each year the Festival also includes a week of Bookend events — see them virtually this year from locations all over the city. This year we celebrate the 10th anniversary of Bookends!
At Children's Day, more than 50 authors will participate in a full day of author readings and performances, workshops, activities, and book signings — all virtual.
Some of the children's authors in 2020 are Max Brallier, Tami Charles, Ben Clanton, Chris Grabenstein, Carlos Hernandez, Oliver Jeffers, Varian Johnson, Meg Medina, and R.L. Stine.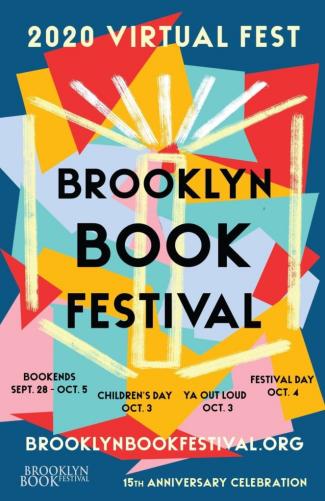 About the Brooklyn Book Festival: The Brooklyn Book Festival was launched in 2006 to address the need for a major literary event that embraced the diverse constituencies of New York City. The Festival's mission is to celebrate published literature and support the literary community through programming that connects New York City readers with local, national, and international authors, publishers, and booksellers. To this end the festival develops original programs that are hip, smart, and diverse and collaborates to present free and low-cost programming including the Festival Day, Bookend Events, YA Outloud, and the BKBF Children's Day. BKBF is presented by the non-profit Brooklyn Book Festival, Inc. and the Brooklyn Book Festival Literary Council.
The Festival is proud of its roster of supporters including the Amazon Literary Partnership, the Baillie Gifford Non Fiction Prize, the Brooklyn Borough President's Office, Brookfield Properties and J.P. Morgan Chase, Con Edison, Disney, Downtown Brooklyn Partnership, Kirby Family Foundation, Little A, the Mayor's Office of Media & Entertainment, New York City Department of Cultural Affairs, New York City Council Speaker Corey Johnson and Council Members Brad Lander, Stephen Levin and Carlos Menchaca, NYC COVID-19 Response and Impact Fund in New York Community Trust, New York State Council on the Arts, Lit Tap, NYU. The Festival's media sponsors include C-SPAN, Book TV, the New York Review of Books, and WNYC.
Be sure to visit www.old.brooklynbookfestival.org or check out the official Facebook page, follow the Festival on Instagram (@bkbookfest), on Twitter (@BKBF), and past Festival photos on Flickr.
2020 Brooklyn Book Festival
Sunday, October 4 = 10am — 8pm
Virtual Festival Day
Saturday, October 3 = 10am — 4pm
Virtual Children's Day
Saturday, October 3 = 1pm — 6pm
Y.A. Out Loud
September 28 — October 5
Virtual Bookend Events
Confirmed Authors Festival 2020: Salar Abdohbv – Aria Aber – Ayad Akhtar – Becky Albertalli – Rochelle Alers – A. Andrews – Diannely Antigua – Zaina Arafat – Will Arbery – Derf Backderf – Brit Bennett – Carl Bergman – Marie-Helene Bertino – Mark Bibbins – Chelsea Bieker – Betsy Bird – Eula Biss – Max Brallier – Libba Bray – Bill Buford – Susannah Cahalan – Patrice Caldwell – Ada Calhoun – Kacen Callender – Maisy Card – Veronica Chambers – Ruth Chan – Tami Charles – Lee Child – Dave Chisholm – Ben Clanton – Brandy Colbert – Zoraida Córdova – Eduardo C. Corral – Mia Couto – Mike Curato – Angela Dominguez – Sophie Escabasse – Debbi Michiko Florence – Nick Flynn – Curdella Forbes – Carolyn Forché – Gilbert Ford – Kelli Jo Ford – Lauren Francis-Sharma – Marcial Gala – Matt Gallagher – Camryn Garrett – Sasha Geffen – Nelson George – Hafizah Geter – Julia Gfrörer – Paolo Giordano – Chris Grabenstein – Isabel Greenberg – Chris Grine – Kristen Gudsnuk – Romesh Gunesekera – Shawn Harris – Mike Hawthorne – Carlos Hernandez – Amy Herzog – Cathy Park Hong – Mark Honigsbaum – Kiku Hughes – Michael R. Jackson – Victoria James – Oliver Jeffers – N.K. Jemisin – Beverly Jenkins – Kim Johnson – Leah Johnson – Varian Johnson – Tayari Jones – Wayne Jordan – Stephanie Kelton – Jessica Kim – Lily King – Peter Kispert – Yusef Komunyakaa – Andrew Krivak – Ryan La Sala – Stephan Lee – Attica Locke – Marie Lu – Alain Mabanckou – Deborah Madison – Maureen Mahon – Kevin Noble Maillard – Ricardo Alberto Maldonado – Emily St. John Mandel – Ilana Masad – Janae Marks – Bernice L. McFadden – Karen McManus – Juana Medina – Meg Medina – Fernanda Melchor – Colin Meloy – Maaza Mengiste – Kate Messner – Adrienne Miller – Lydia Millet – Jonah Mixon-Webster – Marcus J. Moore – John Murillo – Daniel Nayeri – Emily Nemens – Andrés Neuman – Kevin Nguyen – Lynn Nottage – Sigrid Nunez – Joyce Carol Oates – Tracy O'Neill – Tochi Onyebuchi – Claribel Ortega – Carey Pietsch – Rory Power – Claudia Rankine – Raúl the Third – Calvin Reid – Kiley Reid – Jared Reinmuth – Justin A. Reynolds – Hallie Rubenhold – Salman Rushdie – Kate Elizabeth Russell – Joe Sacco – Aisha Saeed – Jerry Saltz – Maria Scrivan – Tariq Shah – Kevin Sherry – Adania Shibli – Curtis Sittenfeld – Bishakh Som – Mika Song – Leslie Stein – R.L. Stine – Emma Straub – Brandon Taylor – Emily Temple – Ngũgĩ wa Thiong'o – Héctor Tobar -Adrian Tomine – Laura van den Berg – Juan Pablo Villalobos – Ivan Vladislavić – Karolina Waclawiak – Kawai Strong Washburn – Jesse Wegman – Edmund White – Colson Whitehead – Rick Wilson – Alexis Wright – Shannon Wright – Yao Xiao – Bianca Xunise – Gene Luen Yang – Brigit Young – Lidia Yuknavitch – Kate Zambreno –
Brooklyn Book Festival Announces: 15th Anniversary Will Be An All-Virtual Festival
• https://brooklynbookfestival.org/
• fleursdumal.nl magazine
More in: - Book Lovers, - Book News, Art & Literature News, AUDIO, CINEMA, RADIO & TV, Bergman, Carl, FICTION & NONFICTION ARCHIVE, LITERARY MAGAZINES, Magazines
---
Poetry. California Interest. Chicanx Studies. In his debut short collection, poet Alan Chazaro takes us from the moonlit Bay Bridge to dark Oakland bars to tire shops to backyards to the fireworks and dirt paths of Mexico City.
Chazaro's speakers battle to find internal truths in a world defined by external opposition. Here, we glide from Frank Ocean to 80s synthpop, from Half Moon Bay to Athens, from Oscar De La Hoya to Wolverine. This is a collection about navigating multiple worlds, about traversing from boyhood into manhood. In poems that crackle with "scorpions in the dark" and "Lauryn Hill's voodoo" and "fat / Adidas laces and barbershop fades," Chazaro explores what it means to curate a sense of self as a millennial first-generation California Chicanx writer. His speakers are driven by a desire to control their identity in a world where they haven't been able to control much else—as the children of immigrants, as the occupants of ever-shifting spaces, as bodies that belong and don't belong.
Structured like a rap mixtape, each poem on the "track list" is an ode to some vibration of memory, sound, or Chazaro's native Bay Area landscape. THIS IS NOT A FRANK OCEAN COVER ALBUM, just as we are not ever actually ourselves—but a collection of fragments from our component influences and cultures, a reflection of the choices we make in search of a more genuine self.
"I say fuck
because it feels right
about now,
and I say love because
what wrong
could it bring?
I haven't shot a pistol
since my stepdad
flung his Desert Eagle
from the bedroom and took us
to burst freedom as kids."
• Winner of the Spring 2018 Black River Chapbook Competition
• Alan Chazaro is the author of THIS IS NOT A FRANK OCEAN COVER ALBUM (Black Lawrence Press, 2019) and PIÑATA THEORY (Black Lawrence Press, 2020). He is currently an adjunct professor at the University of San Francisco, a columnist at Palette Poetry, and is raising money for NBA arena workers during COVID-19.
Alan Chazaro
This Is Not a Frank Ocean Cover Album
2019
Publisher: Black Lawrence Press
ISBN: 978-1-62557-825-9
Poetry
Paperback
Pages:40
Price: $ 9.95
• fleursdumal.nl magazine
More in: #Editors Choice Archiv, - Book News, Archive C-D, Archive C-D
---
Wiedersehen
Dein Schreiten bebt
In Schauen stirbt der Blick
Der Wind
Spielt
Blasse Bänder.
Du
Wendest
Fort!
Den Raum umwirbt die Zeit!
August Stramm
(1874-1915)
Wiedersehen
• fleursdumal.nl magazine
More in: Archive S-T, Archive S-T, Stramm, August, Stramm, August, WAR & PEACE
---
Love
Hush, hush, O wind!
Between the leaves jou creep.
You grope like something blind.
The tree tops as they sleep,
The standing spears of grass,
You'll touch them when you pass.
Still, still, O love!
My need awaits your dower,
My foolish heart your power;
Though sorrow dawn anew
I may not strive with you.
Cromwell, Gladys
[1885-1919]
Love
(Poem)
• fleursdumal.nl magazine
More in: Archive C-D, Archive C-D, Cromwell, Gladys, Gladys Cromwell
---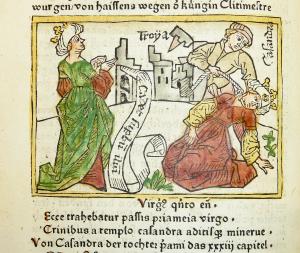 Cassandra
Of all the luckless women ever born,
Or ever to be born here on our earth,
Most pitied be Cassandra, from her birth
Condemned to woes unearned by her. Forlorn,
She early read great Ilium's doom, and tried,
Clear-eyed, clear-voiced, her countrymen to warn.
But–she Apollo's passion in high scorn
Had once repelled, and of his injured pride
The God for her had bred this punishment,–
That good, or bad, all things she prophesied
Though true as truth, should ever be decried
And flouted by the people. As she went
Far from old Priam's gates among the crowd,
To save her country was her heart intent.
Pure, fearless, on an holy errand bent,
They called her "mad," who was a Princess proud.
"Alas, the City falls! Beware the horse!
Woe, woe, the Greeks!" Ah! why was she endowed
With this sad gift? Able to pierce the cloud
That veils the future,–in its wasting course
She could not stop the storm. Bitter the pain
When those she loved and trusted–weak resource–
Her prophecies believed not; when the force
Of all her pleading spent itself in vain.
Poor Maid! She knew no greater agony
When dragged a slave in Agamemnon's train.
And though she fell–by Clytemnestra slain–
She smiled on Death who eased her misery.
For oh–what grief to one of faithful heart
It is–to know the evils that must be.
Helpless their doom to make the imperilled see,
Unskilled to shield them from the fatal dart!
Helen Leah Reed
(1864–1926)
Cassandra
(Poem)
• fleursdumal.nl magazine
More in: #More Poetry Archives, Archive Q-R, Archive Q-R
---
Winner of the T.S. Eliot Prize 2020 and the RSL Ondaatje Prize!
These are finely crafted poems that reveal Roger Robinson's capacity to tell involving stories and capture the essence of a character in a few words, to move the emotions with the force of verbal expression, and engage our thoughts, as in the sequence of poems that reflect on just what paradise might be. A Portable Paradise is a feast to be carried by lovers of poetry wherever they go.
Roger Robinson's range is wide: the joys and pains of family life; the ubiquitous presence of racism, both subtle and unsubtle; observations on the threatening edge of violence below the surface energies of Black British territories in London; emblematic poems on the beauty and often bizarre strangeness of the world of animals; quizzical responses to the strange, the heartening, and the appalling in incidents or accounts of incidents encountered in daily life; reflections on the purposes and costs of making art, as in fine poems on a George Stubbs' painting, John Coltrane's Ascension and cocaine. Not least, in the sequence of poems that reflect on the meanings of the Grenfell Tower fire, Roger Robinson finds ways to move beyond a just indignation to uncover the undertones of experience that bring us nearer to the human reality of that event.
The collection's title points to the underlying philosophy expressed in these poems: that earthly joy is, or ought to be, just within, but is often just beyond our reach, denied by racism, misogyny, physical cruelty and those with the class power to deny others their share of worldly goods and pleasures. A Portable Paradise is not the emptiness of material accumulation, but joy in an openness to people, places, the sensual pleasures of food and the rewards to be had from the arts of word, sound and visual enticement – in short an "insatiable hunger" for life. The poems express a fierce anger against injustice, but also convey the irrepressible sense that Roger Robinson cannot help but love people for their humour, oddity and generosity of spirit.
These are finely crafted poems, that reveal Roger Robinson's capacity to tell involving stories and capture the essence of a character in a few words, to move the emotions with the force of verbal expression, and engage our thoughts, as in the sequence of poems that reflect on just what paradise might be. A Portable Paradise is a feast to be carried by lovers of poetry wherever they go.
• Roger Robinson is a writer and performer who lives between London and Trinidad. His first full poetry collection, The Butterfly Hotel, was shortlisted for The OCM Bocas Poetry Prize. He has toured extensively with the British Council and is a co-founder of both Spoke Lab and the international writing collective Malika's Kitchen.
• Review by Bernardine Evaristo for the New Statesman on Wednesday, November 13, 2019: "A Portable Paradise (Peepal Tree Press) is the fourth poetry collection by Trinidadian-British poet Roger Robinson. It's also his finest, ranging from the most breath-taking poems about the Grenfell Tower fire to the most exquisitely moving poems about the premature birth of his son, who had to fight for his life in an incubator. His poems are deep, mature, moving and inventive."
A Portable Paradise
Roger Robinson (author)
Publisher: Peepal Tree Press Ltd
ISBN: 9781845234331
Number of pages: 144
Dimensions: 206 x 135 mm
Paperback
Published: 08/07/2019
£9.99
# new poetry
Roger Robinson:
A Portable Paradise
• fleursdumal.nl magazine
More in: #Editors Choice Archiv, - Book News, - Bookstores, Archive Q-R, Archive Q-R, Art & Literature News, Awards & Prizes, Black Lives Matter
---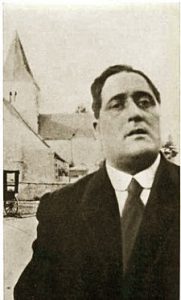 Con Large Comme Un Estuaire
Con large comme un estuaire
Où meurt mon amoureux reflux
Tu as la saveur poissonnière
l'odeur de la bite et du cul
La fraîche odeur trouduculière
Femme ô vagin inépuisable
Dont le souvenir fait bander
Tes nichons distribuent la manne
Tes cuisses quelle volupté
même tes menstrues sanglantes
Sont une liqueur violente
La rose-thé de ton prépuce
Auprès de moi s'épanouit
On dirait d'un vieux boyard russe
Le chibre sanguin et bouffi
Lorsqu'au plus fort de la partouse
Ma bouche à ton noeud fait ventouse.
Guillaume Apollinaire
(1880 – 1918)
Con Large Comme Un Estuaire
• fleursdumal.nl magazine
More in: Apollinaire, Guillaume, Archive A-B, Archive A-B, Guillaume Apollinaire
---
Weltende
Es ist ein Weinen in der Welt,
Als ob der liebe Gott gestorben wär,
Und der bleierne Schatten, der niederfällt,
Lastet grabesschwer.
Komm, wir wollen uns näher verbergen …
Das Leben liegt in aller Herzen
Wie in Särgen.
Du, wir wollen uns tief küssen –
Es pocht eine Sehnsucht an die Welt,
An der wir sterben müssen.
Else Lasker-Schüler
(1869 – 1945)
Weltende
• fleursdumal.nl magazine
More in: Archive K-L, Archive K-L, Lasker-Schüler, Else
---
Hard Damage works to relentlessly interrogate the self and its shortcomings. In lyric and documentary poems and essayistic fragments, Aria Aber explores the historical and personal implications of Afghan American relations.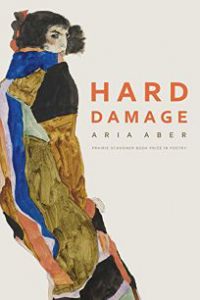 Drawing on material dating back to the 1950s, she considers the consequences of these relations—in particular the funding of the Afghan mujahedeen, which led to the Taliban and modern-day Islamic terrorism—for her family and the world at large.
Invested in and suspicious of the pain of family and the shame of selfhood, the speakers of these richly evocative and musical poems mourn the magnitude of citizenship as a state of place and a state of mind. While Hard Damage is framed by free-verse poetry, the middle sections comprise a lyric essay in fragments and a long documentary poem. Aber explores Rilke in the original German, the urban melancholia of city life, inherited trauma, and displacement on both linguistic and environmental levels, while employing surrealist and eerily domestic imagery.
  One hears everything here, where the landscape
  is a clean knife, slicing the mute—just a cat
  wiping its face, roofs with snow for weeks, ice
  falling from fir trees like books pushed off a shelf.
"The book is an academic asset. It is fine literature, from beyond the borders of the English-speaking sensibilities. Students of literature, political science, sociology, foreign affairs, and many other disciplines can benefit from Hard Damage…" – NY Journal of Books
Aria Aber was raised in Germany, where she was born to Afghan refugees. Her debut book Hard Damage won the Prairie Schooner Book Prize in Poetry and will be published in September 2019. Her poems are forthcoming or have appeared in The New Yorker, New Republic, Kenyon Review, The Yale Review, Poem-A-Day, Narrative, Muzzle Magazine, Wasafiri and others. A graduate from the NYU MFA in Creative Writing, where she was the Writers in Public Schools Fellow, she holds awards and fellowships from Kundiman and Dickinson House and was the 2018-2019 Ron Wallace Poetry Fellow at the Wisconsin Institute of Creative Writing. She's currently based in Berlin and is at work on her second book.
Aria Aber (Author)
Hard Damage
Poetry
Series: Prairie Schooner Book Prize in Poetry
Paperback
126 pages
Publisher: University of Nebraska Press
2019
Language: English
ISBN-10: 1496215702
ISBN-13: 978-1496215703
Product Dimensions:
6 x 0.3 x 9 inches
$17.95
# new books
Aria Aber:
Hard Damage
Poetry
• fleursdumal.nl magazine
More in: #Editors Choice Archiv, - Book News, - Bookstores, Archive A-B, Archive A-B, Art & Literature News
---
Don Paterson's new collection of poetry starts from the premise that the crisis of mid-life may be a permanent state of mind.
Zonal is an experiment in science-fictional and fantastic autobiography, with all of its poems taking their imaginative cue from the first season of The Twilight Zone (1959-1960), playing fast and loose with both their source material and their author's own life. Narrative and dramatic in approach, genre-hopping from horror to Black Mirror-style sci-fi, 'weird tale' to metaphysical fantasy, these poems change voices constantly in an attempt to get at the truth by alternate means. Occupying the shadowlands between confession and invention, Zonal takes us to places and spaces that feel endlessly surprising, uncanny and limitless.
Don Paterson has published seven poetry collections, three books of aphorisms, translations of Machado and Rilke, several works of literary criticism and an ambitious ars poetica, The Poem. His poetry has received many awards. He is Professor of Poetry at the University of St Andrews and Poetry Editor at Picador Macmillan; he also works as a jazz musician. He lives in Edinburgh.
Zonal
Don Paterson (author)
Poems
English language
Faber & Faber (publisher)
Hardback
Pages: 80
Publication Date: March 5, 2020
ISBN: 9780571338245
RRP: £14.99
# new books
Zonal
poems by Don Paterson
• fleursdumal.nl magazine
More in: #Editors Choice Archiv, - Book News, - Bookstores, Archive O-P, Archive O-P
---
Older Entries »
Thank you for reading FLEURSDUMAL.NL - magazine for art & literature