TOMBEAU DE LA JEUNESSE – early death: writers, poets & artists who died young
·
Renée Vivien: Victoire (Poème)
·
Digby Mackworth Dolben: After reading Aeschylus
·
Joan Murray: Lullaby (poem)
·
Gladys Cromwell: The Gardener
·
Jean-Joseph Rabearivelo: Le bien vieux
·
Yahya Hassan: Gedichten 2
·
Gladys Cromwell: Leisure
·
Jean-Joseph Rabearivelo: Images lunaires
·
Jean-Joseph Rabearivelo: Le vent
·
Jacques Perk: Madonna
·
Digby Mackworth Dolben: Anacreontic
·
Gladys Cromwell: Love
Victoire
Donne-moi tes baisers amers comme des larmes,
Le soir, quand les oiseaux s'attardent dans leurs vols.
Nos longs accouplements sans amour ont les charmes
Des rapines, l'attrait farouche des viols.
Repousse, délivrant ta haine contenue,
Le frisson de ma bouche éprise de ta chair.
Pour crier ton dégoût, dresse-toi, froide et nue,
Comme un marbre funèbre aux lueurs d'un éclair.
Tes yeux ont la splendeur auguste de l'orage…
Exhale ton mépris jusqu'en ta pâmoison,
O très chère ! — Ouvre-moi tes lèvres avec rage :
J'en boirai lentement le fiel et le poison.
J'ai l'émoi du pilleur devant un butin rare,
Pendant la nuit de fièvre où ton regard pâlit…
L'âme des conquérants, éclatante et barbare,
Chante dans mon triomphe au sortir de ton lit
Renée Vivien
born Pauline Mary Tarn;
(1877–1909)
Victoire.
Etudes et préludes
• fleursdumal.nl magazine
More in: Archive U-V, Archive U-V, Renée Vivien, Vivien, Renée
---
After reading Aeschylus
I will not sing my little puny songs.
It is more blessed for the rippling pool
To be absorbed in the great ocean-wave
Than even to kiss the sea-weeds on its breast.
Therefore in passiveness I will lie still,
And let the multitudinous music of the Greek
Pass into me, till I am musical.
Digby Mackworth Dolben
(1848 – 1867)
After reading Aeschylus
• fleursdumal.nl magazine
More in: Archive C-D, Archive C-D, Digby Mackworth Dolben
---
Lullaby
Sleep, little architect. It is your mother's wish
That you should lave your eyes and hang them up in dreams.
Into the lowest sea swims the great sperm fish.
If I should rock you, the whole world would rock within my arms.
Your father is a greater architect than even you.
His structure falls between high Venus and far Mars.
He rubs the magic of the old and then peers through
The blueprint where lies the night, the plan the stars.
You will place mountains too, when you are grown.
The grass will not be so insignificant, the stone so dead.
You will spiral up the mansions we have sown.
Drop your lids, little architect. Admit the bats of wisdom into your head.
Joan Murray
(1917-1942)
Lullaby
Poems 1917-1942
New Haven: Yale University Press, 1975
• fleursdumal.nl magazine
More in: Archive M-N, Archive M-N, Joan Murray
---
The Gardener
At evening, I have seen him wander in
And out hetween the hedges ;
On the moss he treads, where shadows spin
A misty web. He skirts the edges
Indistinct of heliotrope and jessamine.
I wonder what he does, studious
And furtive in the gloom.
Is he covering the tremulous
Young plants that have no spreading bloom
When night is cool, to keep them joung and
luminous?
Or is he mutely speculating there
Upon the flowers themselves ;
His love observing them through the veiled air
As plain as when he weeds and delves
At noon, but with more secret and more wistful
care?
I call the garden mine. This votary
Who loves it makes it his ;
A poet owns his legend. If I were
To ask the garden whose it is.
It would reply : "My master is this gardener."
Cromwell, Gladys
[1885-1919]
The Gardener
(Poem)
• fleursdumal.nl magazine
More in: Archive C-D, Archive C-D, Cromwell, Gladys, Gladys Cromwell
---
Le bien vieux
J'avais bien vu des vieux et des vieux
avant de placer mes deux mains
dans celles de celui qui sait lire le Sort
dans les paumes,
avant de les lui offrir
pour qu'il y cherchât les monts et les plaines
cultivés par mon étoile.
J'avais vu des vieux et des vieux,
mais pas un comme celui-là.
La nuit de ses cheveux d'antan
était remplacée par la pleine lune
de sa calvitie,
entourée d'un mince buisson blanc ;
et sa bouche qui ne savait plus parler
qu'aux ancêtres qui l'attendaient,
balbutiait comme celle d'un enfant,
bien qu'elle révélât l'Inconnu.
Que pouvaient encore voir ses yeux lourds
des jours vécus ?
Captive y était sa jeunesse !
Captive sans espoir d'évasion !
Et quand il me regarda, quand il explora
les monts et les plaines
dans le creux de mes mains,
quand son regard éteint croisa le mien
et y devina une flamme pacifique,
je crois encore que sa jeunesse s'y débattait,
s'y débattait en pure perte !
Mais non ! la captive put briser ses liens
et fut délivrée :
elle était réincarnée dans la mienne,
selon la croyance du bien vieux
qui se mirait en moi.
Jean-Joseph Rabearivelo
(1901? 1903? – 1937)
Le bien vieux (poème)
• fleursdumal.nl magazine
More in: Archive Q-R, Archive Q-R, Jean-Joseph Rabearivelo
---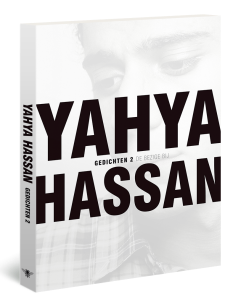 In 59 gedichten vertelt Yahya Hassan in Gedichten 2 zijn hoogstpersoonlijke verhaal.
Hij dicht over het leven vanaf zijn achttiende, zijn debuut als auteur, zijn leven als 'trofee-paki' die niet meer zonder politiebegeleiding over straat kan, over achtervolgingen en vechtpartijen.
Totdat hij opgesloten wordt en vervolgens opgenomen en gediagnosticeerd als 'psycho-paki'.
Het zijn gedichten over twijfel, woede, eenzaamheid en geweld, over de gekte in de wereld en de gekte in jezelf, over de zoektocht naar liefde en vriendschap en de onmogelijkheid die vast te houden. Het is een bundel die alleen door Yahya Hassan geschreven had kunnen worden.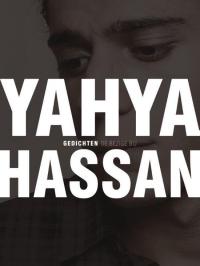 Yahya Hassan (Aarhus, 1995-2020) was de zoon van Palestijnse ouders die in de jaren tachtig vanuit een vluchtelingenkamp naar Denemarken emigreerden. Hassan groeide op in een achterstandswijk en kwam op dertienjarige leeftijd in een internaat voor probleemjongeren terecht. Daar ontwikkelde hij een grote belangstelling voor literatuur en hij begon gedichten te schrijven. Zijn debuutbundel werd lovend en als literair vernieuwend ontvangen door de Deense pers en maakte veel discussie los over de immigratieproblematiek. Er werden in Denemarken meer dan 100.000 exemplaren van verkocht en het werd met diverse literaire prijzen bekroond, waaronder de prestigieuze Deense debutantenprijs. Hassan overleed op 29 april 2020 op 24-jarige leeftijd.
Yahya Hassan
Gedichten 2
Vertaler Lammie Post-Oostenbrink
Paperback
160 pagina's
ISBN 9789403199702
Uitgever: De Bezige Bij
Taal Nederlands
Poëzie
Druk 1
September 2020
Euro 21,99
# new poetry
Yahya Hassan
Gedichten 2
• fleursdumal.nl magazine
More in: #Short Stories Archive, Archive G-H, Archive I-J, Yahya Hassan
---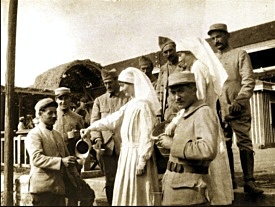 Leisure
When I have nothing else to do,
When I am free, the hour kind,
I like to lift reflections from
The pool of my mind.
I'm thirsty, and I like to drink
A wisdom cool and clear ;
Standing precautionary, shy,
As lion or as deer.
Cromwell, Gladys
[1885-1919]
Leisure
(Poem)
• fleursdumal.nl magazine
More in: Archive C-D, Archive C-D, Cromwell, Gladys, Gladys Cromwell
---
Images lunaires
Clair de lune, clair de lune – et après ?
Ne bois pas trop le lait qui fuit
du pis de cette chienne sauvage et borgne
qui aboie dans les ruines du ciel
comme pour appeler du fond du désert de la nuit
son innombrable progéniture
dont s'ouvrent les yeux en myriades d'étoiles.
Clair de lune, clair de lune – et après ?
Le vent lui-même est laiteux
qui ébranle les ombres sculptées
sur le sol
et augmente le nombre des âmes
visibles de toutes les choses
qui semblent fuir l'aboiement silencieux
mais résonnant partout.
Clair de lune, clair de lune – et après ?
Vois-tu ces oiseaux pacifiques
qui grandissent au cœur du paysage fantomatique ?
Ils paissent l'ombre,
ils picorent la nuit.
De quoi donc leur jabot sera-t-il rempli
lorsque deviendront des chants dans le leur
les épis de riz et de maïs
ravis par les coqs ?
Clair de lune, clair de lune – et après ?
Moi, je ne suis plus assez jeune
pour chercher une sœur lunaire dehors
après les rondes enfantines :
je tiendrai mes enfants dans mes bras jusqu'à ce qu'ils
[s'endorment,
et il est des livres que je lirai avec ma femme
jusqu'à ce que la lune change
et devienne pour nous elle-même
en l'attente de l'aube
qui nous surprendra aux rives du sommeil.
Jean-Joseph Rabearivelo
(1901? 1903? – 1937)
Images lunaires (poème)
•fleursdumal.nl magazine
More in: Archive Q-R, Archive Q-R, Jean-Joseph Rabearivelo
---
Le vent
Force la grotte où marche le vent,
source du parfum de l'aurore
qu'il verse au seuil vespéral,
et de la jeunesse des futaies lointaines
qu'il cache dans la tendresse des herbes,
et de la splendeur du soleil moribond
qu'il ressuscite sur les collines prolongées.
Vois-le en songe quand il commence à poindre
et s'apprête à se ramifier comme une liane vivante ;
attends sur les rives des visions :
à peine éclos, il apprend à voler
puis déploie ses ailes comme un oiseau sauvage
et vient s'égarer dans les vergers
où il saccage fleurs et fruits.
Quelle liane, et d'où surgie ?
La voici qui enlace tous les arbres :
depuis les jamrosas parfumés,
qui forment un buisson dans l'Est,
jusqu'à la voûte des bougainvillées
et l'élan des dragonniers qui ondulent
sur les terrasses d'Iarive ;
depuis les mille cœurs des rosiers
qui s'offrent au sommet des tiges vertes,
et les gargoulettes des lys qui ne se s'ouvrent pas
pour pouvoir recueillir la rosée des crépuscules,
jusqu'à ces autres plantes sans nombre
dont on ignore encore le vrai nom
et que seuls vous connaissez, ô mes songes.
Oui, jusqu'à ces cheveux qui tremblotent
aux tempes de la vieille femme :
dernières fleurs de ses jours perdus
qui mendient un baiser au bord de la tombe –
et jusqu'au lambe que la femme-enfant
laisse traîner un peu en souriant
et qu'elle agite dans le brouillard !
– Et cet oiseau que tu ne vois pas
mais qui te frappe le front
et qui picore dans tes épaules
et griffe jusqu'à ta nuque :
quel oiseau est-il, l'oiseau du vent,
cet oiseau ivre qui titube
comme une roussette aux ailes déchirées ?
– Légendes et légendes, fables et fables…
Innombrables sont les légendes
qui peuvent forcer la grotte
où a poussé cette liane vivante
qui vient enlacer tous les arbres ;
innombrables, les fables qui entourent
l'éclosion de cet oiseau immatériel
qui tombe puis reprend son vol ;
mais il en est deux autres qui
me paraissent neuves
et que je n'ai connues que ces jours-ci :
tournoyait derrière ma porte
le vent humide de l'hiver,
tournoyait comme nos enfants
qui se cherchent et se cachent
quand s'illumine l'automne ;
tournoyait avec violence
comme un sanglier poursuivi,
ou un bœuf sauvage :
– D'où peut-il venir si ce n'est
des forêts ou du désert ?
disais-je. Puis,
lointaine et presque inaudible,
plus rien qu'une rumeur comme
en cèlent les coquillages :
– Il vient de l'océan, disais-je, le vent…
Jean-Joseph Rabearivelo
(1901? 1903? – 1937)
Le vent (poème)
• fleursdumal.nl magazine
More in: Archive Q-R, Archive Q-R, Jean-Joseph Rabearivelo
---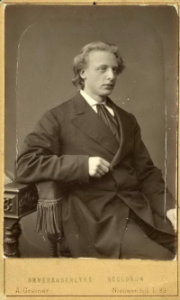 Madonna
Hoe minzaam heeft uw kozend woord geklonken
Uw zilvren woord, maar al te goed verstaan!
'k Zag in uw oog een glimlach en een traan,
Blauw bloempje, waarin morgenparels blonken;
Gij wijst mij naar de moedermaagd, ik waan
Mij in aanbidding voor haar weggezonken…
Daar voel ik me eindeloozen vreê geschonken:
Ik zie naar haar – Mathilde, u bid ik aan:
Gij, die de moeder mijner liefde zijt,
Zijt moeder Gods, want God is mij de liefde:
U zij mijn hart, mijn vlammend hart gewijd!
Een kerk rijst allerwegen aan uw zij –
O, deernisvolle ziel, die niemand griefde,
O, mijn Madonna! bid o bid voor mij!
Jacques Perk
(1859 – 1881)
Madonna
• fleursdumal.nl magazine
More in: Archive O-P, Archive O-P, Jacques Perk
---
Anacreontic
On the tender myrtle-branches,
In the meadow lotus-grassed,
While the wearied sunlight softly
To the Happy Islands passed,
Reddest lips the reddest vintage
Of the bright Aegean quaffing,
There I saw them lie, the evening
Hazes rippled with their laughing.
Round them boys, with hair as golden
As Queen Cytherea's own is,
Sang to lyres wreathed with ivy
Of the beautiful Adonis
(Of Adonis the Desired,
He has perished on the mountain,)
While their voices, rising, falling,
As the murmur of a fountain,
Glittered upwards at the mention
Of his beauty unavailing ;
Scattered into rainbowed teardrops
To the at ai of the wailing.
Digby Mackworth Dolben
(1848 – 1867)
Anacreontic
• fleursdumal.nl magazine
More in: Archive C-D, Archive C-D, Digby Mackworth Dolben
---
Love
Hush, hush, O wind!
Between the leaves jou creep.
You grope like something blind.
The tree tops as they sleep,
The standing spears of grass,
You'll touch them when you pass.
Still, still, O love!
My need awaits your dower,
My foolish heart your power;
Though sorrow dawn anew
I may not strive with you.
Cromwell, Gladys
[1885-1919]
Love
(Poem)
• fleursdumal.nl magazine
More in: Archive C-D, Archive C-D, Cromwell, Gladys, Gladys Cromwell
---
Older Entries »
Thank you for reading FLEURSDUMAL.NL - magazine for art & literature