THEATRE
·
Arthur Henry Adams: Just A Woman
·
Laat jouw stem voor cultuur horen!
·
Stranger Than Kindness: The Nick Cave Exhibition + Book
·
Russian activist and artist, Yulia Tsvetkova, is facing six year sentence for drawing the female body
·
Lascelles Abercrombie: The End of the World, Act II
·
Lascelles Abercrombie: The End of the World, Act I
·
Edinburgh Art Festival 25 July—25 August 2019
·
OEROL – 14 / 23 juni 2019 – TERSCHELLING
·
Onias Landveld, stadsdichter van Tilburg, organiseert de 3e editie van The Stage
·
50th POETRY INTERNATIONAL FESTIVAL ROTTERDAM 13 /16 JUNI 2019
·
Occupying the Stage. The Theater of May '68 by Kate Bredeson
·
Pol Kurucz: Politicas
Just A Woman
You ask me why I love her;
Not a charm can you discover!
Would you see
The heart that a shut rose is,
And whose beauty ne'er uncloses
Save for me?
She is not rich or clever,
But her speeches thrill me ever,
And with bliss
My heart her whisper flutters,
Though the wisest word she utters
Is a kiss.
All evil things have shunned her,
And with a wide-eyed wonder
Is she tasked,
What lavish god has given
In her earth so much of heaven
All unasked?
She has no gifts or graces,
But the gladness in her face is
Sought of kings;
She cannot chant a measure,
But her heart with a grave pleasure
Ever sings.
Her gown is of the whitest
But the hem is soiled the slightest:
Little worth,
She has no wings to fly with,
And she prefers to hie with
Me on earth.
There is no hint of heaven
Or glimpse of deep thought even
In her eyes;
She is warm and she is human,
Just a weak and wilful woman —
Not too wise.
Her thousand beauties singing,
I have not said how clinging
Are her arms;
But, not loved and not the lover
Dare you ever hope discover
Half her charms?
Arthur Adams
(1872-1936)
Just A Woman
• fleursdumal.nl magazine
More in: Adams, Arthur, Archive A-B, Archive A-B, THEATRE
---
Laat hier jouw stem voor cultuur horen!
• fleursdumal.nl magazine

More in: - Book Lovers, Art & Literature News, AUDIO, CINEMA, RADIO & TV, DANCE & PERFORMANCE, Design, Fashion, Graffity, Illustrators, Illustration, LITERARY MAGAZINES, MUSIC, THEATRE
---
Stranger Than Kindness is a journey in images and words into the creative world of musician, storyteller and cultural icon Nick Cave.
This highly collectable book invites the reader into the innermost core of the creative process and paves the way for an entirely new and intimate meeting with the artist, presenting Cave's life, work and inspiration and exploring his many real and imagined universes. It features full colour reproductions of original artwork, handwritten lyrics, photographs and collected personal artefacts along with commentary and meditations from Nick Cave, Janine Barrand and Darcey Steinke.
Stranger Than Kindness asks what shapes our lives and makes us who we are, and celebrates the curiosity and power of the creative spirit.
The book has been developed and curated by Nick Cave in collaboration with Christina Back. The images were selected from 'Stranger Than Kindness: The Nick Cave Exhibition', opening at the Royal Danish Library in Copenhagen in March 2020.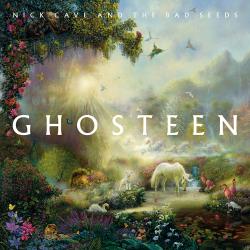 Nick Cave has been performing music for more than thirty years and is best known as the songwriter and lead singer of Nick Cave & The Bad Seeds, whose latest album Ghosteen was widely received as their best work ever. Cave's body of work also covers a wider range of media and modes of expression including film score composition and writing of novels. His recent Conversations events and Red Hand Files website have seen Cave exploring deeper and more direct relationships with his fans.
Stranger Than Kindness: The Nick Cave Exhibition
A journey into the creative world of musician, storyteller and cultural icon Nick Cave.
23 March 2020 – 3 October 2020
Exhibition in the Black Diamond Copenhagen
Stranger Than Kindness: The Nick Cave Exhibition
The Black Diamond – Royal Danish Library
Søren Kierkegaards Plads, Copenhagen, Denmark
Please check our website for a new opening date:
www.thenickcaveexhibition.com
The exhibition was developed and designed by Christina Back, Royal Danish Library and Janine Barrand, Arts Centre Melbourne in collaboration with Nick Cave for The Black Diamond, Copenhagen. It was curated and produced by Royal Danish Library in collaboration with the Australian Music Vault at Arts Centre Melbourne. The soundscapes were composed and recorded for the exhibition by Nick Cave and Warren Ellis.
The book: Stranger Than Kindness is a journey in images and words into the creative world of musician, storyteller and cultural icon Nick Cave.
This highly collectable book invites the reader into the innermost core of the creative process and paves the way for an entirely new and intimate meeting with the artist, presenting Cave's life, work and inspiration and exploring his many real and imagined universes.
Nick Cave
Stranger Than Kindness
Hardcover: 276 pages
Publisher: Canongate Books;
Main edition (23 Mar. 2020)
Language: English
ISBN-10: 1838852247
ISBN-13: 978-1838852245
Product Dimensions: 22 x 3 x 29 cm
£35.00
https://canongate.co.uk/
• fleursdumal.nl magazine
More in: # Music Archive, - Book News, - Bookstores, Archive C-D, Nick Cave, THEATRE
---
Russian activist and artist, Yulia Tsvetkova, is facing prosecution and harassment for defending women's and LGBTI rights.
She has been under house arrest since 22 November, under absurd charges of "production and dissemination of pornography" for her drawings of the female body. She is facing up to six years in prison if convicted. Yulia Tsvetkova is a prisoner of conscience and must be immediately and unconditionally released.
Yulia Tsvetkova is an LGBTI and women's rights activist, artist and stage director, from Komsomolsk-on-Amur, the Russian Far East.
She was detained on 20 November 2019 and put on house arrest two days later, after being charged with the "production and dissemination of pornographic materials", for making body positive drawings of the female body and sharing them on social media.
Her drawings included pictures of female reproductive organs, and she shared them online as part of her women's empowerment campaign.
On the day of her arrest, police searched Yulia's apartment and the children's educational club where she worked previously. The police seized her electronic devices, documents, and brochures on gender issues. Yulia later said that during the search police officers referred to her as a "lesbian, sex trainer and propagandist leader".
Yulia has been the target of an overtly homophobic campaign since March 2019, when she was forced to leave Merak, the amateur youth theatre company she worked at, after police launched an investigation into alleged "propaganda of non-traditional sexual relations among minors".
The investigation was launched in reaction to Yulia's anti-bullying, anti-discrimination play, Blue and Pink.
On 11 December 2019 Yulia was found guilty of "propaganda of non-traditional sexual relations among minors", and fined 50,000 rubles (approximately 600 GBP), for serving as the administrator of two LGBTI online communities on the popular Russian social media site, VKontakte.
Both of the online communities were properly marked as "18+", as required by Russian law. Even under the confines of the homophobic Russian "gay propaganda" legislation, the "offence" should only be valid if the "propaganda" material is targeted at people under the age of 18.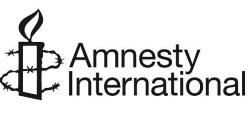 On 17 January, Yulia informed the media that new proceedings had been opened against her, under the same Article of the Code of Administrative Offences that she had previously been charged under. This time she was being prosecuted for posting a drawing she made depicting two same-sex couples with child on social media, alongside the statement, "Family is where love is. Support LGBT+ families".
She published the drawing in support of a same-sex couple who were forced to flee Russia with their adopted children after authorities threatened to remove their children from their custody.
# visit Website Amnesty International UK for more information and urgent actions
# support amnesty international
# take urgent action now
• fleursdumal.nl magazine
More in: Archive S-T, Art & Literature News, AUDIO, CINEMA, RADIO & TV, Illustrators, Illustration, MUSEUM OF PUBLIC PROTEST, PRESS & PUBLISHING, REPRESSION OF WRITERS, JOURNALISTS & ARTISTS, THEATRE, Urban Art
---
The End of the World
Act II
As before, a little while after. The room is empty when the curtain goes up. SOLLERS runs in and paces about, but stops short when he catches sight of a pot dog on the mantlepiece.
Sollers
The pace it is coming down! – What to do now? –
My brain has stopt: it's like a clock that's fallen
Out of a window and broke all its cogs. –
Where's that old cider, Vine would have us pay
Twopence a glass for? Let's try how it smells:
Old Foxwhelp, and a humming stingo it is!
[To the pot dog]
Hullo, you! Whaty are you grinning at? –
I know!
There'll be no score against me for this drink!
Of that score! I've drunk it down for a week
With every gulp of cider, and every gulp
Was half the beauty it should have been, the score
So scratcht my swallowing throat, like a wasp in the drink!
And I need never have heeded it! –
Old grinning dog! You've seen me happy here;
And now, all's done! But do you know this too,
That I can break you now, and never called
To pay for you? [Throwing the dog on the floor.]
I shall be savage soon!
We're leaving all this! – O, and it was so pleasant
Here, in here, of an evening. – Smash!
[He sweeps a lot of crockery on to the floor.]
It's all no good! Let's make a wreck of it all!
[Picking up a chair and swinging it.]
Damn me! Now I'm forgetting to drink, and soon
'Twill be too late. Where's there a mug not shivered?
[He goes to draw himself cider. MERRICK rushes in.]
Merrick
You at the barrels, too? Out of the road!
[He pushes SOLLERS away and spills his mug.]
Sollers
Go and kick out of door, you black donkey.
Merrick
Let me come at the vessel, will you?
[They wrestle savagely.]
Sollers
Keep off;
I'm the first here. Lap what you've spilt of mine.
Merrick
You with your chiselling and screw-driving,
Your wooden work, you bidding me, the man
Who hammers a meaning into red hot iron?
[VINE comes in slowly. He is weeping; the two wrestlers stop and stare at him, as he sits down, and holds his head in his hands, sobbing.]
Vine  O this is a cruel affair!
Sillers
Here's Vine crying!
Vine
I've seen the moon.
Merrick
The moon? 'Tisn't the moon
That's tumbling on us, but yon raging star.
What notion now is clotted in your head?
Vine
I've seen the moon; it has nigh broke my heart.
Sollers
Not the moon too jumping out of her ways?
Vine
No, no; – but going quietly and shining,
Pushing away a flimsy gentle cloud
That would drift smoky round her, fending it off
Wuth steady rounds of blue and yellow light.
It was not much to see. She was no more
Than a curved bit of silver rind. But I
Never before so noted her –
Sollers
What he said,
The dowser!
Merrick
Ay, about his yellowhammers.
Sollers
And there's a kind of stifle in the air
Already!
Merrick
It seems to me, my breathing goes
All hot down my windpipe, but as cider
Mulled and steaming travels down my swallow.
Sollers
And a queer racing through my ears of blood.
Herrick
I wonder, is the star come closer still?
Sollers
O, close, I know, and viciously heading down.
Vine
She was so silver! and the sun had left
A kind of tawny red, a dust of fine
Thin light upon the blue where she was lying, –
Just a curled paring of the moon, amid
The faint grey cloud that set the gleaming wheel
Around the tilted slip of shining silver.
O it did seem to me so safe and homely,
The moon quietly going about the earth;
It's a rare place we have to live in, here;
And life is such a comfortable thing –
And what's the sense of it all? Naught but to make
Cruel as may be the slaughtering of it.
Sollers
It beats my mind!
[He begins to walk up and down desparately.]
Merrick
'Twas bound to come sometime,
Bound to come, I suppose. 'Tis a poor thing
For us, to fall plumb in the chance of it;
But, now or another time, 'twas bound to be. –
I have been thinking back. When I was a lad
I was delighted with my life: there seemed
Naught but things to enjoy. Say we were bathing:
There'ld be the cool smell of the water, and cool
The splashing under the trees: but I did loathe
The sinking mud slithering round my feet,
And I did love to loathe it so! And then
We'ld troop to kill a wasp's nest; and for sure
I would be stung; and if I liked the dusk
And singing and the game of it all, I loved
The smart of the stings, and fleeing the buzzing furies.
And sometimes I'ld be looking at myself
Making so much of everything; there'ld seem
A part of me speaking about myself:
' You know, this is much more than being happy.
'Tis hunger of some power in you, that lives
On your heart's welcome for all sorts of luck,
But always looks beyond you for its meaning. '
And that's the way the world's kept going on,
I believe now. Misery and delight
Have both had liking welcome from it, both
Have made the world keen to be glad and sorry.
For why? It felt the living power thrive
The more it made everything, good and bad,
Its own belonging, forged to its own affair, –
The living power that would do wonders some day.
I don't know if you take me?
Sollers
I do, fine;
I've felt the very thought go through my mind
When I was at my wains; though 'twas a thing
Of such a flight I could not read its colour. –
Why was I like a man sworn to a thing
Working to have my wains in every curve,
Ay, every teneon, right and as they should be?
Not for myself, not even for those wains:
But to keep in me living at its best
The skill that must go forward and shape the world,
Helping it on to make some masterpiece.
Merrick
And never was there aught to come of it!
The world was always looking to use its life
In some great handsome way at last. And now –
We are just fooled. There never was any good
In the world going on or being at all.
The fine things life has plotted to do are worth
A rotten toadstool kickt to flying bits.
End of the World? Ay, and the end of a joke.
Vine
Well, Huff's the man for this turn.
Merrick
Ay, the good man!
He could but grunt when times were pleasant; now
There's misery enough to make him trumpet.
And yet, by God, he shan't come blowing his horn
Over my misery!
We are just fooled, did I say? – We fooled ourselves,
Looking for worth in what was still to come;
And now there'a a stop to our innings. Well, that's fair:
I've been a living man, and might have been
Nothing at all! I've had the world about me,
And felt it as my own concern. What else
Should I be crying for? I've had my turn.
The world may be for the sake of naught at last,
But it has been for my sake: I've had that.
[He sits again, and broods.]
Sollers
I can't stay here. I must be where my sight
May silence with its business all my thinking –
Though it will be the star plunged down so close
It puffs its flaming vengeance in my face.
[He goes.]
Vine
I wish there were someone who had done me wrong,
Like Huff with his wife and Shale; I wish there were
Somebody I would like to see go crazed
With staring fright. I'ld have my pleasure then
Of living on into the End of the World.
But there is no one at all for me, no one
Now my poor wife is gone.
Merrick
Why what did she
To harm you?
Vine
Didn't she marry me? – It's true
She made it come all right. She died at last.
Besides, it would be wasting wishes on her,
To be in hopes of her weeping at this.
She'ld have her hands on her hops and her tongue jumping
As nimble as a stoat, delighting round
The way the world's to be terrible and tormented. –
Ay, but I'll have a thing to tell her now
When she begins to ask the news! I'll say
' You've misst such a show as never was nor will be,
A roaring great affair of death and ruin;
And I was there – the world smasht to sparkles! '
O, I can see her vext at that!
[MERRICK has been sunk in thought during this, but VINE seems to brighten at this notion, and speaks quite cheerfully to HUFF, who now comes in, looking mopish, and sits down]
Vine
We've all been envying you, Huff. You're well off,
You with your goodness and your enemies
Showing you how to relish it with their terror.
When do you mean the gibing is to start?
Huff
There's time enough.
Vine
O, do they still hold out?
If they should be for spiting you to the last!
You'ld best keep on at them: think out a list
Of frantic things for them to do, when air
Is scorching smother and the sin they did
Frightens their hearts. You'll shout them into fear,
I undertake, if you find breath enough.
Huff
You have the breath. What's all your pester for?
You leave me be.
Vine
Why, you're to do for me
What I can't do myself. – And yet it's hard
To make out where Shale hurt you. What's the sum
Of all he did to you? Got you quit of a marriage
Without the upset of a funeral.
Huff
Wyy need you blurt your rambling mind at me?
Let me bide quiet in my thought awhile,
And it's a little while we have for thought.
Merrick
I know your thought. Paddling round and around,
Like a squirrel working in a spinning cage
With his neck stretcht to have his chin poke up,
And silly feet busy and always going;
Paddling round the story of your good life,
Your small good life, and how the decent men
Have jeered at your wry antic.
Huff
My good life!
And what good has my goodness been to me?
You show me that! Somebody show me that!
A caterpillar munching a cabbage-heart,
Always drudging further and further from
The sounds and lights of the world, never abroad
Nor flying free in warmth and air sweet-smelling:
A crawling caterpillar, eating his life
In a deaf dark – that's my gain of goodness!
And it's too late to hatch out now! –
I can but fancy what I might have been;
I scarce know how to sin! – But I believe
A long while back I did come near to it.
Merrick
Well done! – O but I should have guesst all this!
Huff
I was in Droitwich; and the sight of the place
Is where they cook the brine: a long dark shed,
Hot as an oven, full of a grey steam
And ruddy light that leaks out of the furnace;
And stirring the troughs, ladling the brine that boils
As thick as treacle, a double standing row,
Women – boldly talking in wicked jokes
All day long. I went to see 'em. It was
A wonderful rousing sight. Not one of them
Was really wearing clothes: half of a sack
Pinned in an apron was enough for most,
And here and there might be a petticoat;
But nothing in the way of bodices –
O, they knew words to shame a carter's face!
Merrick
This is the thought you would be quiet in!
Huff
Where else can I be quiet? Now there's an end
Of daring, 'tis the one place my life has made
Where I may try to dare in thought. I mind,
When I stood in the midst of those bare women,
All at once, outburst with a rising buzz,
A mob of flying thoughts was wild in me:
Things I might do swarmed in my brain pell-mell,
Like a heap of flies kickt into humming cloud.
I beat them down; and now I cannot tell
For certain what they were. I can call up
Naught venturesome and darting like their style;
Very tame braveries now! – O Shale's the man
To smile upon the End of the World; 'tis Shale
Has lived the bold stiff fashion, and filled himself
With thinking pride in what a man may do. –
I wish I had seen those women more than once!
Vine
Well, here's an upside down! This is old Huff!
What have you been in your heart all these years?
The man you were or the new man you are?
Huff
Just a dead flesh!
Merrick
Nay, Huff the good man at least
Was something alive, though snarling like trapt vermin.
But this? What's this for the figure of a man?
'Tis a boy's smutty picture on a wall.
Huff
I was alive, was I? Like a blind bird
That flies and cannot see the flight it takes,
Feeling it with mere rowing of its wings.
But Shale – he's had a stirring sense of what he is.
[Shouting outside. Then SOLLERS walks in again, very quiet and steady. He stands in the middle, looking down on the floor ]
Vine
What do they holla for there?
Sollers
The earth.
Merrick
The earth?
Sollers
The earth's afire.
Huff
The earth blazing already?
[Shouts again.]
O, not so soon as this?
Vine
What sort of fire?
Sollers
The earth has caught the heat of the star, you fool.
Merrick
I know: there's come some dazzle in your eyes
From facing to the star; a lamp would do it.
Huff
It will be that. Your sight, being so strained,
Is flashing of itself.
Sollers
Way what you like.
There's a red flare out of the land beyond
Looking over the hills into our valley.
The thing's begun, 'tis certain. Go and see.
Vine
I won't see that. I will stay here.
Sollers
Ay, creep
Into your oven. You'll be cooler there. –
O my God, we'll all be coals in an hour!
[Shouts again.]
Huff
And I have naught to stand in my heart upright,
And vow it made my living time worth more
Than if my time had been death in a grave!
[Several persons run in.]
The Crown
1. The river's the place!
2. The only safe place now!
3. Best all charge down to the river!
4. For there's a blaze,
A travelling blaze comes racing along the earth.
Sollers
'Tis true. The air's red-hot above the hills.
The Crown
1. Ay, but he burning now crests the hill-tops
In quiver of yellow flame.
2. And a great smoke
Waving and tumbling upward.
3. The river now!
4. The only place we have, not be be roasted!
Merrick
And what will make us water-rats or otters,
To keep our breath still living through a dive
That lasts until the earth's burnt out? Or how
Would that trick serve, when we stand up to gasp,
And find the star waiting for our plunged heads
To knock them into pummy?
Vine
Scarce more dazed
I'ld be with that than now. I shall be bound,
When I'm to give my wife the tale of it all,
To be divising: more of this to-do
My mind won't carry.
Huff
O ashamed I am,
Ashamed! – It needn't have been downright fears,
Such as the braving men, the like of Shale,
Do easily, and smile, keeping them up.
If I could look back to one manful hour
Of romping in the face of all my goodness! –
[SHALE comes in, dragging Mrs HUFF by the hand.]
Shale
Huff! Where's Huff? – Huff, you must take her back!
You'll take her back? She's yours: I give her up.
Merrick
Belike here's something bold again.
Mrs Huff [to SHALE]
Once more,
Listen.
Shale
I will not listen. There's no time
For aught but giving you back where you belong;
And that's with you, Huff. Take her.
Huff
Here is depth
I cannot see to. Is it your last fling? –
The dolt I am in these things! – What's this way
You've found of living wickedly to the end?
Shale
Scorn as you please, but take her back, man, take her.
Huff
But she's my wife! Take her back now? What for?
Mrs Huff
What for? Have you not known of thieves that throw
Their robbery down, soon as they hear a step
Sounding behind them on the road, and run
A long way off, and pull an honest face?
Ay, see Shale's eyes practising baby-looks!
He never stole, not he!
Shale
Don't hear her talk.
Mrs Huff
But he was a talker once! Love was the thing;
And love, he swore, would make the wrong go right,
And Huff was a kind of devil – and that's true –
Huff
What? I've been devilish and never knew?
Mrs Huff
The devil in the world that hates all love.
But Shale said, he'd the love in him would hold
If the world's frame and the fate of men were crackt.
Shale
What I said!
Whoever thought the world was going to crack?
Mrs Huff
And now he hears someone move behind him. –
They'll say, perhaps, ' You stole this! ' – Down it goes,
Thrown to the ditry road – thrown to Huff!
Shale
Yes, to the owner.
Mrs Huff
It was not such brave thieving
You did not take me from my owner, Shale:
There's an old robber will do that some day,
Not you.
Vine
Were you thinking of me then, missis?
Mrs Huff [still to SHALE]
You found me lost in the dirt: I was with Huff.
You lifted me from there; and there again,
Like a frightened urchin, you're for throwing me.
Shale
Let it be that! I'm firm
Not to have you about me, when the thing,
Whatever it is, that's standing now behind
The burning of the world, comes out on us.
Huff
The way men cheat! This windle-stalk was he
Would hold a show of spirit for the world
To study while it ruined! – Make what you please
Of your short wrangle here, but leave me out.
I have my thoughts – O far enough from this.
[Turning away.]
Shale [seizing him]
You shall not put me off. I tell you, Huff,
You are to take her back now.
Huff
Take her back!
And what has she to do with what I want?
Shale
Isn't she yours? I must be quit of her;
I'll not be in the risk of keeping her.
She's yours!
Huff
And what's the good of her now to me?
What's the good of a woman whom I've married?
[During this, WARP the molecatcher has come in.]
Warp
Shale and Huff at their old pother again!
Merrick
The molecather!
Sollers
Warp, have you travelled far?
Is it through frenzy and ghastly crowds you've come?
Vine
Have you got dreadful things to tell us, Warp?
Warp
Why, no.
But seemingly you'ld have had news for me,
If I'd come later. Is Huff to murder Shale,
Or Shale for murdering Huff? One way or 'tother,
'Tis time 'twas settled surely. – Mrs Huff
They're neither of them worth you: here's your health.
[Draws and drinks.]
Huff
Where have you been? Are you not new from folk
That throng together in a pelting horror?
Warp
Do you think the whole land hearkens to the flurry
Of an old dog biting at a young dog's throat?
Merrick
No, no! Not their shrill yapping; you've not heard
The world's near to be blasted?
Warp
No mutter of it.
I am from walking the whole ground I trap,
And there's no likeness of it, but the moles
I've turned up dead and dried out of three counties.
Sollers
Why, but the fire that's eating the whole earth;
The breath of it is scarlet in the sky!
You must have seen that?
Warp
But what's taken you?
You are like boys that go to hunt for ghosts,
And turn the scuttle of rats to a roused demon
Crawling to shut the door of the barn they search.
Fire? Yes, fire is playing a pretty game
Yonder, and has its golden fun to itself,
Seemingly.
Sollers
You don't know what 'tis that burns?
Warp
Call me a mole and not a molecatcher
If I do not. It is a rick that burns;
And a strange thing I'll count it if the rick
Be not old Huff's.
Sollers
That flare a fired stack?
Huff
Only one of my ricks alight? O Glory?
There may be chance for me yet.
Merrick
Best take the train
To Droitwich, Huff.
Vine [at the door]
It would be like a stack,
But for the star.
Sollers [to WARP]
Yes, as you're so clever,
You can talk down maybe yon brandishing star!
Warp
O, 'tis the star has flickt your brains? Indeed,
The tail swings long enough to-night for that.
Well, look your best at it; 'tis off again
To go its rounds, they tell me, from now on;
And the next time it swaggers in our sky,
The moles a long while will have tired themsleves
Of having their easy joke with me.
[A pause.]
Merrick
You mean
The flight of the star is from us?
Sollers
But the world,
The whole world reckons on it battering us!
Warp
Who told you that?
Sollers
A dowser.
Merrick
Where's he gone?
Warp
A dowser! say a trampling conjurer.
You'll believe aught, if you believe a dowser.
Sollers
I had it in me to be doubting him.
Merrick
The noise you made was like that! But I knew
You'ld laugh at me, so sure you were the world
Would shiver like a bursting grindlestone:
Else I'ld have said out loud, 'twas a fool's whimsy.
Vine
Where are you now? What am I now to think?
Your minds run round in puzzles, like chased hares.
I cannot sight them.
Merrick
Think of going to bed.
Sollers
And dreaming prices for your pigs.
Merrick
O Warp,
You should have seen Vine crying! The moon, he said,
The silver moon! Just like an onion 'twas
To stir the water in his eyes.
Sollers
He's left
A puddle of his tears where he was droopt
Over the table.
Vine
There's to be no ruin? –
But what's the word of a molecatcher, to crow
So ringing over a dowser's word?
Warp
I'll tell you.
These dowsers live on lies: my trade's the truth.
I can read moles, and the way they've dug their journeys,
Where you'ld not see a wrinkle.
Vine
And he knows
The buried water.
Warp
There's always buried water,
If you prod deep enough. A dowser finds
Because the whole earth's floating, like a raft.
What does he know? A twitching in this thews;
A dog asleep knows that much. What I know
I've learnt, and if I'd learnt it wrong, I'ld starve.
And if I'm right about the grubbing moles,
Won't I be right for news of walking men?
Merrick
Of course you're right. Let's put the whole thing by,
And have a pleasant drink.
Shale [to Mrs HUFF]
You must be tired
With all this story. Shall we be off for home?
Huff
You brass! You don't go now with her! She's mine!
You gave her up.
Shale
And you made nothing of her.
[To Mrs Huff]
Come on.
Mrs Huff
Warp, will you do a thing for me?
Warp
A hundred things.
Mrs Huff
Then slap me these cur-dogs.
WarpF I N
I will. Where will I slap them, and which first?
Mrs Huff
Maybe 'twill do if you but laugh at them.
Warp
I'll try for that; but they are not good jokes;
Though there's a kind of monkey-look about them.
Mrs Huff
They thinking I'ld be near one or the other
After this night! Will I be made no more
Than clay that children puddle to their minds,
Moulding it what they fancy? – Shale was brave:
He made a bogy and defied it, till
He frightened of his work and ran away.
But Huff! – Huff was for modelling wickedly.
Huff
Who told you that?
Mrs Huff
I need no one's telling.
I was your wife once. Don't I know your goodness?
A stupid heart gone sour with jealousy,
To feel its blood too dull and thick for sinning. –
Yes, Huff would figure a wicked thought, but had
No notion how, and flung the clay aside. –
O they were gaudy colours both! But now
Fear has bleacht their swagger and left them blank,
Fear of a loon that cried, End of the World!
Huff
Shale, do you know what we're to do?
Shale
I'ld like
To have the handling of that dowser-man.
Huff
Just that, my lad, just that!
Warp
And your fired rick?
Huff
Let it be blazes! Quick, Shale, after him!
I'll tramp the nght out, but I'll take the rogue.
Shale [to the others]
You wait, and see us haul him by the ears,
And swim the blatherer in Huff's farm-yard pond.
[As HUFF and SHALE go out, they see the comet before them.]
Huff
The devil's own star is tha!
Shale
And floats as calm
As a pike basking.
Huff
There shouldn't be such stars!
Shale
Neither such dowsers,and we'll learn him that.
[They go off together.]
Sollers
Why the star's dwindling now, surely.
Merrick
O, small
And dull now to the glowing size it was.
Vine
But is it certain there'll be nothing smasht?
Not even a house knockt roaring down in crumbles?
– And I did think, I'ld open my wife's mouth
With envy of the dreadful things I'd seen!
Curtain.
Lascelles Abercrombie
(1881 – 1938)
The End of the World, Act II
 F I N
• fleursdumal.nl magazine
More in: Archive A-B, Archive A-B, THEATRE
---
The End of the World
Act I
PERSONS
HUFF, the Farmer
SOLLERS, the Wainwright.
MERRICK, the Smith.
VINE, the Publician.
SHALE, the Labourer.
A DOWSER.
MRS HUFF.
WARP, the Molecatcher
Men and Women of the Village
ACT I
Scene:
A public-house kitchen. HUFF the Farmer and SOLLERS the Wainwright talking; another man, a stranger, sitting silent.
Huff
Ay, you may think we're well off –
Sollers
Now for croaks
Old toad! who's trodden on you now? – Go on;
But if you can, croak us a new tune.
Huff
Ay
You think you're well off – and don't grab my words
Before they're spoken – but some folks, I've heard,
Pity us, living quiet in the valley.
Sollers
Well, I suppose 'tis their affair.
Huff
Is it?
But what I mean to say, – if they think small
Of us that live in the valley, mayn't it show
That we aren't all so happy as we think?
[MERRICK the smith comes in.]
Merrick
Quick, cider! I believe I've swallowd a coal.
Sollers
Good evening. True, the heat's a wonder tonight. [Smith draws himself cider.]
Huff
Haven't you brought your flute? We've all got room
For music in our minds to-night, I'll swear.
Working all day in the sun do seem to push
The thought out of your brain.
Sollers
O, 'tis the sun
Had trodden on you? That's what makes you croak?
Ay, whistle him somewhat: put a tune in his brain;
He'll else croak us out of pleasure with drinking.
Merrick
'Tis quenching, I believe. – A tune? Too hot?
You want a fiddler.
Huff
Nay, I want your flute.
I like a piping sound, not scraping o' guts.
Merrick
This is no weather for a man to play
Flutes or music at all that asks him spend
His breath and spittle: you want both yourself
These oven days. Wait till a fiddler comes.
Huff
Who ever comes down here?
Sellers
There's someone come.
[Pointing with his pipe to the stranger.]
Merrick
Good evening, mister. Are you a man for tunes?
Stranger
And if I was I'ld give you none to-night.
Merrick
Well, no offence: there's no offence, I hope,
In taking a dummy for a tuneful man.
Is it for can't or won't you are?
Stranger
You wouldn't if you carried in your mind
What I've been carrying all day.
Sollers
What's that?
Stranger
You wait; you'll know about it soon; O yes,
Soon enough it will find you and and rouse you.
Huff
Now ain't that just the way we go down here?
Here in the valley we're like dogs in a yard,
Chained to our kennels and wall'd in all round,
And not a sound of the world jumps over our hills.
And when there comes a passenger among us,
One who has heard what's stirring out beyond,
'Tis a grutchy mumchance fellow in the dismals!
Stranger
News, it it, you want? I could give you news! –
I wonder, did you ever hate to feel
The earth so fine and splendid?
Huff
Oh, you're one
Has stood in the brunt of the world's wickedness,
Like me? But listen, and I'll give you a tale
Of wicked things done in this little valley,
Done against me, will surely make you think
The Devil here fetcht up his masterpiece.
Sollers
Ah, but it's hot enough without you talking
Your old hell fire about that pair of sinners.
Leave them alone and drink.
Huff
I'll smell them grilling
One of these days.
Merrick
But there'll be nought to drink
When that begins! Best keep your skin full now.
Stranger
What do I care for wickedness? Let those
Who've played with dirt, and thought the game was bold,
Make much of it while they can: there's a big thing
Coming down to us, ay, well on its road,
Will make their ploys seem mighty piddling sport.
Huff
This is a fool; or else it's what I think, –
The world now breeds such crowd that they've no crombie room
For well-grown sins: they hatch 'em small as flies.
But you stay here, out of the world awhile,
Here where a man's mind, and a woman's mind,
Can fling out large in wickedness: you'll see
Something monstrous here, something dreadful.
Strainger
I've seen enough of that. Though it was only
Fancying made me see it, it was enough;
I've seen the folk of the world yelling aghast,
Scurrying to hide themselves. I want nought else
Monstrous and dreadful. –
Merrick
What had roused 'em so?
Some house fire?
Huff
A huzzy flogged to death
For her hard-faced adultery?
Stranger [too intent to hear them]
Oh to think of it!
Talk, do, chatter some nonsense, else I'll think:
And then I'm feeling like a grub that crawls
All abroad in a dusty road; and high
Above me, and shaking the ground beneath me, come
Wheels of a thundering wain, right where I'm plodding.
Sollers
Queer thinking, that.
Stranger
And here's a queerer thing.
I have a sort of lust in me, pushing me still
Into that terrible way of thinking, like
Black men in India lie them down and long
To feel their holy wagon crack their spines.
Merrick
Do you mean beetles? I've driven over scores,
They sprawling on their backs, or standing mazed.
I never knew they liked it.
Sollers
He means frogs.
I know what's in his mind. When I was young
My mother would catch us frogs and set them down,
Lapt in a screw of paper, in the ruts,
And carts going by would quash 'em; and I'ld laugh,
And yet be thinking, ' Suppose it was myself
Twisted stiff in huge paper, and wheels
Bit as the wall of a barn treading me flat! '
Huff
I know what's in his mind: just madness it is.
He's lookt too hard at his fellows in the world;
Sight of their monstrous hearts, like devils in cages,
Has jolted all the gearing of his wits.
It needs a tough brain, ay, a brain like mine,
To pore on ugly sin and not go mad.
Stranger
Madness! You're not far out. – I came up here
To be alone and quiet in my thoughts
Alone in my own dreadful mind. The path,
Of red sand trodden hard, went up between
High hedges overgrown of hawthorn blowing
White as clouds; ay, it seemed burrowed through
A white sweet-smelling cloud, – I walking there
Small as a hare that runs its tunnelled drove
Thro' the close heather. And beside my feet
Blue greygles drifted gleaming over the grass;
And up I climbed to sunlight green in birches,
And the path turned to daisies among grass
With bonfires of the broom beside, like flame
Of burning straw; and I lookt into your valley.
I could scarce look.
Anger was smarting in my eyes like grit.
O the fine earth and fine all for nothing!
Mazed I walkt, seeing and smelling and hearing:
The meadow lands all shining fearfully gold, –
Cruel as fire the sight of them toucht my mind;
Breathing was all a honey taste of clover
And bean flowers: I would have rather had it
Carrion, or the stink of smouldering brimstone.
And larks aloft, the happy piping fools,
And squealing swifts that slid on hissing wings,
And yellowhammers playing spry in hedges:
I never noted them before; but now –
Yes, I was mad, and crying mad, to see
The earth so fine, fine all for nothing!
Sollers [spits]
Pst! yellowhammers! He talks gentry talk.
That's worse than being mad.
Stranger
I tell you, you'll be feeling them to-morn
And hating them to be so wonderful.
Merrick
Let's have some sense. Where do you live?
Stranger
Nowhere.
I'm always travelling.
Huff
Why, what's your trade?
Stranger
A dowser.
Huff
You're the man for me!
Stranger
Not I.
Huff
Ho, this is better than a fiddler now!
One of those fellows who have nerves so clever
That they can feel the waters of underground
Tingling in their fingers?
You find me a spring in my high grazing-field,
I'll give you what I save in trundling water.
Stranger
I find you water now! – No, but I'll find you
Fire and fear and unbelievable death.
[VINE the Publician comes in]
Vine
Are ye all served? Ay, seems so; what's your score?
Merrick
Two ciders.
Huff
Three.
Sollers
And two for me.
Vine [to Dowser]
And you?
Dowser
Naught. I was waiting on you.
Vine
Will you drink?
Dowser
Ay! Drink! what else is left for a man to do
Who knows what I know?
Vine
Good. What is't you know?
You tell it out and set my trade a-buzzing.
Sollers
He's queer. Give him his mug and ease his tongue.
Vine
I had to swill the pigs: else I'd been here;
But we've the old fashion in this house; you draw,
I keep the score. Well, what's the worry on you?
Sollers
Oh he's in love.
Dowser
You fleering grinning louts,
I'll give it you now; now have it in your faces!
Sollers
Crimini, he's going to fight!
Dowser
You try and fight with the thing that's on my side!
Merrick
A ranter!Abercrombie
Huff
A boozy one then.
Dowser
Open yon door;
'Tis dark enough by now. Open it, you.
Vine
Hold on. Have you got something fierce outside?
Merrick
A Russian bear?
Sollers
Dowsers can play strange games.
Huff
No tricks!
Dowser
This is a trick to rouse the world.
[He opens the door.]
Look out! Between the elms! There's my fierce thing.
Merrick
He means the star with the tail like a feather of fire.
Sollers
Comet, it's called.
Huff
Do you mean the comet, mister?
Dowser
What do you think of it?
Huff
Pretty enough.
But I saw a man loose off a rocket once;
It made more stir and flare of itself; though yon
Does better at steady burning.
Dowser
Stir and flare!
You'll soon forget your rocket.
Merrick
Tell you what
I thought last night, now, going home. Says I,
'Tis just like the look of a tadpole: if I saw
A tadpole silver as a dace that swam
Upside-down towards me through black water,
I'ld see the plain spit of that star and his tail.
Sollers
And how does your thought go?
Dowser
It's what I know! –
A tadpole and a rocket! – My dear God,
And I can still laugh out! – What do you think
Your tadpole's made of? What lets your rocket fling
Those streaming sparks across the half of night,
Splashing the burning spray of its haste among
The quiet business of the other stars?
Ay, that's a fiery jet it leaves behind
In such enormous drift! What sort of fire
Is spouted so, spouted and never quenching? –
There is no name for that star's fire: it is
The fire that was before the world was made,
The fire that all the things we live among
Remember being; and whitest fire we know
Is its poor copy in their dreaming trance!
Huff
That would be hell fire.
Dowser
Ay, if you like, hell fire,
Hell fire flying through the night! 'Twould be
A thing to blink about, a blast of it
Swept in your face, eh? and a thing to set
The whole stuff of the earth smoking rarely?
Which of you said ' the heat's a wonder to-night' ?
You have not done with marvelling. There'll come
A night when all your clothes are a pickle of sweat,
And, for all that, the sweat on your salty skin
Shall dry and crack, in the breathing of wind
That's like a draught come through an open'd furnace.
The leafage of the trees shall brown and faint,
All sappy growth turning to brittle rubbish
As the near heat of the star strokes the green earth;
And time shall brush the fields as visibly
As a rough hand brushes against the nap
Of gleaming cloth – killing the season's colour,
Each hour charged with the wasting of a year;
And sailors panting on their warping ecks
Will watch the sea steam like broth about them.
You'll know what I know then! – That towering star
Hangs like a fiery buzzard in the night
Intent over our earth – Ay, now his journey
Points straight as a plummet's drop, down to us!
Huff
Why, that's the end of the world!
Dowser
You've said it now.
Sollers
What, soon? In a day or two?
Merrick
You can't mean that!
Vine
End of the World! Well now, I never thought
To hear the news of that. If you've the truth
In what you say, likely this is an evening
That we'll be talking over often and often.
'How was it, Sollers?' I'll say; ' or you, Merrick,
Do you mind clearly how he lookt? ' – And then –
' " End of the world " he said, and drank – like that,
Solemn! ' – And right he was: he had it all
As sure as I have when my sow's to farrow.
Dowser
Are you making a joke of me? Keep your mind
For tippling while you can.
Vine
Was that a joke?
I'm always bad at seeing 'em, even my own.
Dowser
A fool's! 'Twill cheer you when the earth blows up
Like as it were all gunpowder.
Vine
You mean
The star will butt his burning head against us?
'Twill knock the world to flinders, I suppose?
Dowser
Ay, or with that wild, monstrous tail of his
Smash down upon the air, and make it bounce
Like water under the flukes of a harpooned whale,
And thrash it to a poisonous fire; and we
And all the life of the world drowned in blazing!
Vine
'Twill be a handsone sight. If my old wife
Were with me now! This would have suited her.
'I do like things to happen!' she would say;
Never shindy enough for her; and now
She's gone, and can't be seeing this!
Dowser
You poor fool.
How will it be a sight to you, when your eyes
Are scorcht to little cinders in your head?
Vine
Whether or no, there must be folks outside
Willing to know of this. I'll scatter your news.
[He goes. A short pause: then SOLLERS breaks out.]
Sollers
No, no; it woudn't do for me at all;
Nor for you neither, Merrick? End of the World?
Bogy! A parson's tale or a bairn's!
Merrick
That's it.
Your trade's a gift, easy as playing tunes.
But Sollers here and I, we've had to drill
Sinew and muscle into their hard lesson,
Until they work in timber and flowing iron
As kindly as I pick up my pint: your work
Grows in your nature, like plain speech in a child,
But we have learnt to think in a foreign tongue;
And something must come out of all our skill!
We shan't go sliding down as glib as you
Into notions of the End of the World.
Sollers
Give me a tree, you may say, and give me steel,
And I'll put forth my shapely mind; I'll make,
Out of my head like telling a well-known tale,
A wain that goes as comely on the roads
As a ship sailing, the lines of it true as gospel.
Have I learnt that all for nothing? – O no!
End of the World? It wouldn't do at all.
No more making of wains, after I've spent
My time in getting the right skill in my hands?
Dowser
Ay, you begin to feel it now, I think;
But you complain like boys for a game spoilt:
Shaping your carts, forging your iron! But Life,
Life, the mother who lets her children play
So seriously busy, trade and craft, –
Life with her skill of a million years' perfection
To make her heart's delighted glorying
Of sunlight, and of clouds about the moon,
Spring lighting her daffodils, and corn
Ripening gold to ruddy, and giant seas,
And mountains sitting in their purple clothes –
O life I am thinking of, life the wonder,
All blotcht out by a brutal thrust of fire
Like a midge that clumsy thumb squashes and smears.
Huff
Let me but see the show beginning, though!
You'ld mind me then! O I would like you all
To watch how I should figure, when the star
Brandishes over the whole air its flame
Of thundering fire; and naught but yellow rubbish
Parcht on the perishing ground, and there are tongues
Chapt with thirst, glad to lap stinking ponds,
And pale glaring faces spying about
On the earth withering, terror the only speech!
Look for me then, and see me stand alone
Easy and pleasant in the midst of it all.
Did you not make your merry scoff of me?
Was it your talk, that when you shameless pair
Threw their wantoning in my face like dirt,
I had no heart against them but to grumble?
You would be saying that, I know! But now,
Now I believe it's time for you to see
My patient heart at last taking its wages.
Sollers
Pull up, man! Screw the brake on your running tongue,
Else it will rattle you down the tumbling way
This fellow's gone.
Merrick
And one man's enough
With brain quagged axle-deep in crazy mire.
We won't have you beside him in his puddles,
And calling out with him on the End of the World
To heave you out with a vengeance.
Huff
What you want!
Have I not borne enough to make me know
I must be righted sometime? – And what else
Would break the hardy sin in them, which lets
Their souls parade so daring and so tall
Under God's hate and mine? What else could pay
For all my wrong but a blow of blazing anger
Striking down to shiver the earth, and change
Their strutting wickedness to horror and crying?
Merrick
Be quiet, Huff! If you mean to believe
This dowser's stuff, and join in his bedlam,
By God, you'll have to reckon with my fist.
[SHALE comes in. HUFF glares at him speechless, but with wrath evidently working.]
Shale
Where's the joker? You, is it? Here's hot news
You've brought us; all the valley's hissing aloud,
And makes as much of you falling into it
As a pail of water would of a glowing coal.
Sollers
Don't you start burbling too, Shale.
Shale
That's the word!
Burbling, simmering, ay, and bumpy-boiling :
All the women are mobbed together close
Under the witan-trees, and their full minds
Boil like so many pans slung on a fire.
Why starlings trooping in a copse in fall
Could make no scandal like it.
Merrick
What is it, man?
Shale
End of the World! The flying star! End of the World!
Sollers
They don't believe it though?
Shale
What? the whole place
Has gone just randy over it!
Merrick
Hold your noise!
Sollers
I shall be daft if this goes on.
Shale
Ay, so?
The End of the World's been here? You look as though
You'd startled lately. And there's the virtuous man!
How would End of the World suit our good Huff,
Our old crab-verjuice Huff?
HUFF [seizing the DOWSER and bring him up in front of Shale]
Look at him there!
This is the man I told of when you
Were talking small of sin. You made it out,
Did you, a fool's mere nasty game, like dogs
That snuggle in muck, and grin and roll themselves
With snorting pleasure? Ah, but you are wrong.
'Tis something that goes thrusting dreadfully
Its wilful bravery of evil against
The worth and right of goodness in the world:
Ay, do you see how his face still brags at me?
And long it has been, the time he's had to walk
Lording about me with his wickedness.
Do you know what he dared? I had a wife,
A flighty pretty linnet-headed girl,
But mine: he practised on her with his eyes;
He knew of luring glances, and she went
After his calling lust: and all since then
They've lived together, fleering in my face,
Pleased in sight of the windows of my house
With doing wrong, and making my disgrace.
O but wait here with me; wait till your news
Is not to be mistaken, for the way
The earth buckles and singes like hot boards:
You'll surely see how dreadful sin can be
Then, when you mark these two running about,
With raging fear for what they did against me
Buzzing close to their souls, stinging their hearts,
And they like scampering beasts when clegs are fierce,
Or flinging themselves low as the ground to writhe,
Their arms hugging their desperate heads. And then
You'll see what 'tis to be an upright man,
Who keeps a patient anger for his wrongs
Thinking of judgment coming – you will see that
When you mark how my looks hunt these wretches,
And smile upon their groans and posturing anguish.
O watch how calm I'll be, when the blazing air
Judges their wickedness; you watch me then
Looking delighted, like a nobleman
Who sees his horse winning an easy race.
Merrick
You fool, Huff, you believe it now!
Huff
You fool,
Merrick, how should I not believe a thing
That calls aloud on my mind and spirit, and they
Answer to it like starving conquering soldiers
Told to break out and loot?
Shale
You vile old wasp!
Sollers
We've talkt enough: let's all go home and sleep;
There might be a fiend in the air about us, one
Who pours his will into our minds to see
How we can frighten one another.
Huff
A fiend!
Shale will soon have the flapping wings of a fiend,
And flaming wings, beating about his head.
Ther'll be no air for Shale, very soon now,
But the breathing of a fiend: the star's coming!
The star that breathes a horrible fury of fire
Like glaring fog into the empty night;
And in the gust of its wrath the world will soon
Shrivel and spin like paper in a furnace.
I knew they both would have to pay me at last
With sight of their damned souls for all my wrong!
Shale
Somebody stop his gab.
Merrick [seizing the DOWSER and shaking him]
Is it the truth we're in the way of the star?
A crowd of men and women burst in and shout confusedly.
1. Look out for the star!
2. 'Tis moving, moving.
3. Grows as you stare at it.
4. Bigger than ever.
1. Down it comes with a diving pounce,
As though it had lookt for us and at last found us.
2. O so near and coming so quick!
3. And how the buring hairs of its tail
Do seem surely to quiver for speed.
4. We saw its great tail gwitch behind it.
'Tis come so near, so gleaming near.
1. The tail is wagging!
2. Come out and see!
3. The star is wagging its tail and eyeing us –
4. Like a cat huncht to leap on a bird.
Merrick
Out of my way and let me see for myself.
[They all begin to hustle out: HUFF speaks in midst of the turmoil.]
Huff
Ay, now begins the just man's reward;
And hatred of the evil thing
Now is to be satisfied.
Wrong ventured out against me and braved:
And I'll be glad to see all breathing pleasure
Burn as foolishly to naught
As a moth in candle flame,
If I but have my will to watch over those
Who injured me bawling hoarse heartless fear.
[They are all gone but HUFF, SHALE and the DOWSER.]
Shale
As for you, let you and the women make
Your howling scare of this; I'll stand and laugh.
But if it truly were the End of the World,
I'ld be the man to face it out, not you:
I who have let life go delighted through me,
Not you, who've sulkt away your chance of life
In mumping about being paid for goodness.
[Going.]
Huff [after him]
You wait, you wait!
[He follows the rest. ]
Dowser [alone]
Naught but a plague of flies!
I cannot do with noises, and light fools
Terrified round me; I must go out and think
Where there is quiet and no one near. O, think!
Life that has done such wonders with its thinking,
And never daunted in imagining;
That has put on the sun and the shining night,
The flowering of the earth and tides of the sea,
And irresistible rage of fate itself,
All these as garments for its spirit's journey –
O now this life, in the brute chance of things,
Murder'd, uselessly murder'd! And naught else
For ever but senseless rounds of hurrying motion
That cannot glory in itself. O no!
I will not think of that; I'll blind my brain
With fancying the splendours of destruction;
When like a burr in the star's fiery mane
The crackling earth is caught and rusht along,
The forests on the mountains blazing so,
That from the rocks of ore beneath them come
White-hot rivers of smelted metal pouring
Across the plains to roar into the sea. . . .
The curtain is lowered for a few moments only.
to be contued
Lascelles Abercrombie
(1881 – 1938)
The End of the World, Act I
• fleursdumal.nl magazine
More in: Archive A-B, Archive A-B, THEATRE
---
Founded in 2004, Edinburgh Art Festival is the platform for the visual arts at the heart of Edinburgh's August festivals,

bringing together the capital's leading galleries, museums and artist-run spaces in a city-wide celebration of the very best in visual art.
Each year, the Festival features leading international and UK artists alongside the best emerging talent, major survey exhibitions of historic figures, and a special programme of newly commissioned artworks that respond to public and historic sites in the city.

The vast majority of the festival is free to attend. Find out more about our programme and previous Festivals on the website.
# Website Edinburgh Art Festival 2019
Edinburgh Art Festival 25 July—25 August 2019
• fleursdumal.nl magazine
More in: Art & Literature News, AUDIO, CINEMA, RADIO & TV, Exhibition Archive, Literary Events, MUSIC, Street Art, STREET POETRY, THEATRE
---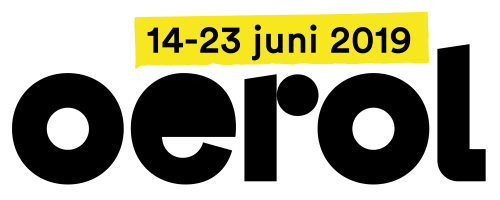 De vaak gehoorde verspreking 'op Oerol' in plaats van 'op Terschelling' geeft aan dat Oerol de functie heeft gekregen van een plek. In 2019 kantelt Oerol de perspectieven.
K a n t e l e n d e  perspectieven
Oerol laat dit jaar de vergezichten, de perspectieven van de makers, en ook hun zorgen en hoop voor de toekomst zien. Een wereld waarin je wordt uitgedaagd je eigen inzichten tegen het licht te houden. Een tijdelijke samenleving waarin iedere deelnemer telt en de verwondering centraal staat.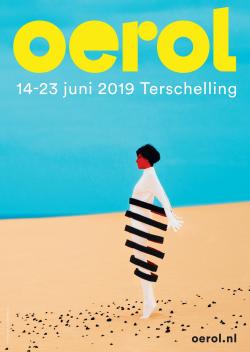 Naast een sterk vernieuwend aanbod van Theater, Pop-up performances en Expedities, is er muziek uit alle werelddelen te beluisteren.
Nieuw dit jaar zijn onder andere de Secret Garden Sessions. Deze concertreeks met neo-klassieke muziek van Nederlandse en buitenlandse artiesten vindt plaats in de idyllische omgeving van Zelfpluktuin Groenhof.
Het geheel van Oerol Talks biedt ruimte voor reflectie voor zowel makers als bezoekers. Ook de kunstvorm spoken-word krijgt een eigen plek in verschillende onderdelen van de programmering.
Oerol 2019 – 14 t/m 23 juni
Oerol is een vrijstaat voor makers en publiek. Al meer dan 37 jaar biedt het festival ruimte voor talentontwikkeling, experiment en dialoog.
# meer informatie op website oerol
• fleursdumal.nl magazine
More in: Art & Literature News, AUDIO, CINEMA, RADIO & TV, DANCE & PERFORMANCE, MUSIC, Natural history, Oerol, STREET POETRY, THEATRE
---
Na de succesvolle tweede editie van The Stage op het Tilt festival 2019, organiseert Onias Landveld, stadsdichter van Tilburg, de laatste Stage van het seizoen.
The Stage is een podium waar verschillende literaire en muzikale artiesten met diverse achtergronden het publiek ontmoeten. Voor de laatste editie is dit keer de tuin van de Nieuwe Vorst het podium. Op 14 Juni om 20.00 uur vindt daar "Zoete Zomer" plaats.
Geheel naar het concept van The Stage zijn er vijf verschillende literaire performances en één muzikale act. Dit keer zal het podium o.a. verwarmd worden met de tonen van funk soul band EME uit België. Op het "warmste" podium van Tilburg staan als literaire/Spoken Word acts ook:
Elten Kiene (Rotterdam)
Elten Kiene is spoken word-artiest, presentator, organisator, rapper en workshopdocent. Hij is medeoprichter en -organisator van het platform Woorden Worden Zinnen (opgericht in 2010) en was onderdeel van het hiphopcollectief Brandwerk. Als spoken word-artiest heeft Elten vele podia betreden, onder andere bij Paginagroots, Mensen Zeggen Dingen en Late Night Poetry Jam.
M. (Rotterdam)
Deze Rotterdammer ziet en vertaald de schoonheid van het hedendaagse. Vertellend over een krantenwijk alsof het een ambacht is of over een blik in iemands ogen alsof we ooit allemaal op die manier uit onze ogen hebben gekeken. M. acteert niet. Hij is op zoek naar het wezenlijke. Zijn poëzie is authentiek.
Samira Saleh ( Antwerpen)
Samira heeft een manier gevonden om haar gevoelens te vertalen naar Spoken Word. Niet alleen haar serieuze teksten bevatten een stevige inhoud, ook haar humoristische teksten geven een diepe boodschap mee voor de goede luisteraar. Ze was deel van het winnende Team Zuid in het Slam 't Stad slam Poetry toernooi in Antwerpen en heeft voor verschillende projecten opgetreden over heel België. Zij is winnares van de Bill Award in de categorie spreken en ze was medeorganisator van Mama's Open mic in Antwerpen. This revolution will not be televised. It will be heard.
Seckou Ouologuem Winnaar Van Dale Spoken Awards 2015 (Antwerpen)
Seckou Ouologuem is een pionier binnen de Vlaamse slam Poetry scene. Hij stond al op verschillende poëzie- en toneelpodia in bijna alle continenten. In 2009 won hij de Kifkif Awards en in 2015 Spoken Van Dale in de categorie lyrics. Naast het geven en organiseren van lezingen, geeft Seckou ook lessen slam, rap en expressie aan (muziek)scholen, universiteiten en gevangenissen.
Karlijn Vlaardingerbroek (Tilburg)
Karlijn (29) is dichter en kunstdocent. Ze schrijft teksten en liedjes over grote en kleine dingen in het leven. Ze maakt het alledaagse bijzonder en benadert serieuze thema's op een luchtige en speelse manier. Als voormalig lid van de Poetry Circle 013 heeft ze meermalen op verschillende podia in Nederland gestaan. Naast haar voorliefde voor schrijven en performen is zij een drijvende kracht in de organisatie van het Tilburgs Literair podium Woordenaars.
EME (Antwerpen)
Emeraude Kabeya, geboren in Kinshasa, Congo begon op de middelbare school te experimenteren met coverbands en nam deel aan enkele hiphopprojecten. In 2014 werd ze gevraagd om te zingen in een All Star-bluesproject, georganiseerd door de in Leuven gevestigde Radio Scorpio. Dat is waar ze contact maakte met de muzikanten die later haar band werden. Haar lyriek in combinatie met haar geweldige soulstem, die zowel zacht als krachtig klinkt, sloegen bij de 6 andere muzikanten in als een bom. EME brengt "Soul 'n' B": een mix van soul en R & B met een funky smaak en een vleugje rock. Live neemt de band de taak op zich om mensen te laten dansen, van headbangen tot slijpen. In 2015 won EME de publieksprijs van Rockvonk en in hetzelfde jaar haalden ze de shortlist van 'De Nieuwe Lichting' van Studio Brussel. De laatste beschreef haar geluid als pakkend, funky en sensueel.
Onias Landveld, stadsdichter van Tilburg, organiseert 'Zoete Zomer', de 3e editie van The Stage
De Nieuwe Vorst
Willem II-straat 49
5038 BD Tilburg
Kaarten & info
013 – 532 85 20
info@denieuwevorst.nl
# meer informatie op website de nieuwe vorst
• fleursdumal.nl magazine
More in: Archive K-L, Art & Literature News, City Poets / Stadsdichters, Landveld, Onias, Literary Events, MUSIC, STREET POETRY, THEATRE
---
# more on website poetry international festival
More in: #More Poetry Archives, Art & Literature News, AUDIO, CINEMA, RADIO & TV, Literary Events, MODERN POETRY, Poetry International, REPRESSION OF WRITERS, JOURNALISTS & ARTISTS, STREET POETRY, THEATRE
---
Occupying the Stage: the Theater of May '68 tells the story of student and worker uprisings in France through the lens of theater history, and the story of French theater through the lens of May '68.

Based on detailed archival research and original translations, close readings of plays and historical documents, and a rigorous assessment of avant-garde theater history and theory, Occupying the Stage proposes that the French theater of 1959–71 forms a standalone paradigm called "The Theater of May '68."
The book shows how French theater artists during this period used a strategy of occupation-occupying buildings, streets, language, words, traditions, and artistic processes-as their central tactic of protest and transformation. It further proposes that the Theater of May '68 has left imprints on contemporary artists and activists, and that this theater offers a scaffolding on which to build a meaningful analysis of contemporary protest and performance in France, North America, and beyond.
At the book's heart is an inquiry into how artists of the period used theater as a way to engage in political work and, concurrently, questioned and overhauled traditional theater practices so their art would better reflect the way they wanted the world to be. Occupying the Stage embraces the utopic vision of May '68 while probing the period's many contradictions. It thus affirms the vital role theater can play in the ongoing work of social change.
Occupying the Stage
The Theater of May '68
Kate Bredeson (Author)
Publication Date: November 2018
Pages 232
Trim Size 6 x 9
Paper Text – $34.95
Northwestern University Press
Drama & Performance Studies
ISBN 978-0-8101-3815-5
# new books
Occupying the Stage
The Theater of May '68
Kate Bredeson
• fleursdumal.nl magazine
More in: #Editors Choice Archiv, - Book News, - Book Stories, Archive A-B, Art & Literature News, AUDIO, CINEMA, RADIO & TV, Protests of MAY 1968, THEATRE
---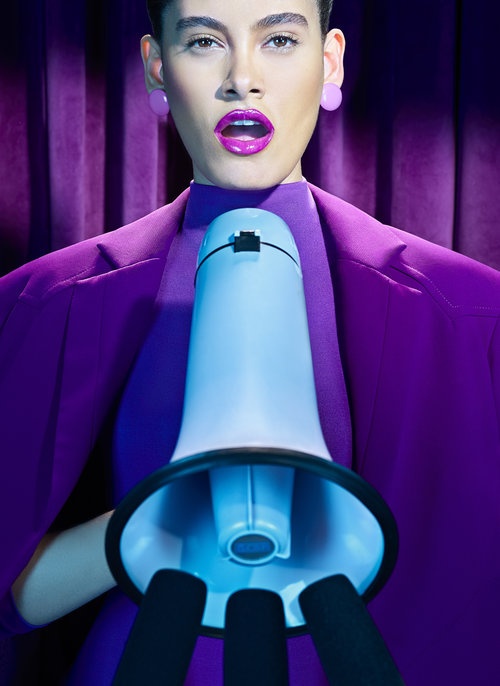 Pol Kurucz: Politicas
"Politicas" (non existant female version of "Politicos", meaning politician in latin languages) promotes the role of women in politics via provocative scenes in which each "Politica" campaigns in her own, witty way.
Pol Kurucz was born with two different names to a French mother in a Hungarian hospital. His childhood hyperactivity was treated with theater, and theater was later treated with finance. By 27 he was a manager by day and a stage director by night. He then went on consecutive journeys to Bahrain and Brazil, to corporate islands and favelas. He has sailed on the shores of the adult industry and of militant feminism and launched a mainstream money making bar loss making in its indie art basement. Then he suddenly died of absurdity. Pol was reborn in 2015 and merged his two names and his contradictory lives into one where absurdity makes sense.
Today he works on eccentric fashion, celebrity and fine art projects in São Paulo and New York. His photos have been featured in over a hundred publications including: Vogue, ELLE, Glamour, Marie Claire, The Guardian, Dazed, Adobe Create, Hunger, Sleek, Nylon, Hi-Fructose, Galore. Pol's works were exhibited worldwide in 72 galleries and cultural events in 2018 including: Juxtapoz Club House (Art Basel Miami), ArtExpo NYC, Red Dot Miami, Lincoln Center NYC, Shanghai Fashion Week, New York Fashion Week, Superchief Gallery Miami, Lumas Galleries worldwide, Democrart Galleries in Brazil and Pica Photo shows in China.
# more on website pol kurucz
www.polkurucz.com  (politicas: www.polkurucz.com/politicas)
• fleursdumal.nl magazine
More in: Art & Literature News, FDM Art Gallery, Photography, Pol Kurucz, Surrealisme, THEATRE
---
Older Entries »
Thank you for reading FLEURSDUMAL.NL - magazine for art & literature