WAR POETRY
·
Gladys Cromwell: Leisure
·
August Stramm: Abend
·
Else Lasker-Schüler: Als der blaue Reiter war gefallen . . .
·
August Stramm: Wiedersehen
·
Gladys Cromwell: Love
·
August Stramm: Abendgang
·
Gladys Cromwell: The Poet's Thrift (Poem)
·
Georg Trakl: Die junge Magd
·
Will Streets: April Evening, 1916 (Poem)
·
Agnita Feis: De eer (gedicht)
·
Georg Trakl: Helian (Gedicht)
·
Gladys Cromwell: Dusk (Poem)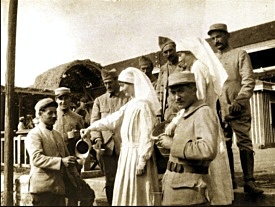 Leisure
When I have nothing else to do,
When I am free, the hour kind,
I like to lift reflections from
The pool of my mind.
I'm thirsty, and I like to drink
A wisdom cool and clear ;
Standing precautionary, shy,
As lion or as deer.
Cromwell, Gladys
[1885-1919]
Leisure
(Poem)
• fleursdumal.nl magazine
More in: Archive C-D, Archive C-D, Cromwell, Gladys, Gladys Cromwell
---
Abend
Zähnen
Plantschet streif das Blut des Himmels
Denken schicksalt
Tode zattern und verklatschen
Sterne dünsten
Scheine schwimmen
Wolken greifen fetz das Haar
Und
Weinen
Mein
Zergehn
Dir
In
Den
Schoß.
August Stramm
(1874-1915)
Abend
• fleursdumal.nl magazine
More in: Archive S-T, Archive S-T, Stramm, August, Stramm, August, WAR & PEACE
---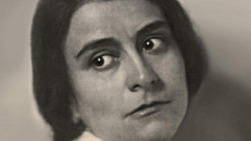 Als der blaue Reiter war gefallen …
Griffen unsere Hände sich wie Ringe;-
Küßten uns wie Brüder auf den Mund.
Harfen wurden unsere Augen,
Als sie weinten: Himmlisches Konzert.
Nun sind unsere Herzen Waisenengel.
Seine tiefgekränkte Gottheit
Ist erloschen in dem Bilde: Tierschicksale.
Else Lasker-Schüler
(1869 – 1945)
Als der blaue Reiter war gefallen . . .
(Nachruf von Else Lasker-Schüler an den 1916
im 1.Weltkrieg gefallenen Franz Marc)
• fleursdumal.nl magazine
More in: *War Poetry Archive, Archive K-L, Archive K-L, Lasker-Schüler, Else
---
Wiedersehen
Dein Schreiten bebt
In Schauen stirbt der Blick
Der Wind
Spielt
Blasse Bänder.
Du
Wendest
Fort!
Den Raum umwirbt die Zeit!
August Stramm
(1874-1915)
Wiedersehen
• fleursdumal.nl magazine
More in: Archive S-T, Archive S-T, Stramm, August, Stramm, August, WAR & PEACE
---
Love
Hush, hush, O wind!
Between the leaves jou creep.
You grope like something blind.
The tree tops as they sleep,
The standing spears of grass,
You'll touch them when you pass.
Still, still, O love!
My need awaits your dower,
My foolish heart your power;
Though sorrow dawn anew
I may not strive with you.
Cromwell, Gladys
[1885-1919]
Love
(Poem)
• fleursdumal.nl magazine
More in: Archive C-D, Archive C-D, Cromwell, Gladys, Gladys Cromwell
---
Abendgang
Durch schmiege Nacht
Schweigt unser Schritt dahin
Die Hände bangen blaß um krampfes Grauen
Der Schein sticht scharf in Schatten unser Haupt
In Schatten
Uns!
Hoch flimmt der Stern
Die Pappel hängt herauf
Und
Hebt die Erde nach
Die schlafe Erde armt den nackten Himmel
Du schaust und schauerst
Deine Lippen dünsten
Der Himmel küßt
Und
Uns gebärt der Kuß!
August Stramm
(1874-1915)
Abendgang
• fleursdumal.nl magazine
More in: Archive S-T, Archive S-T, Stramm, August, Stramm, August, WAR & PEACE
---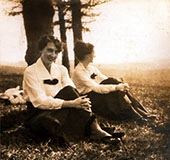 The Poet's Thrift
My landscape only need comprise low hills,
For these are eminent and limitless
To me. They mean more than my dreams express;
They mean more than my word or deed fulfils.
The slender trees, the tuneless whip-poor-wills,
Impart quite ample themes to loneliness.
I find enough in scant elusiveness
Of springs and little brooks. My spirit thrills
To beauty, unprepared for the sublime.
I wonder, though, when I shall be completed
Even to transcribe these hills? Sometime
This landscape in few lines will show to me
The subtle mysteries I have entreated,
In the simple realm of poetry.
Gladys Cromwell
(1885-1919)
The Poet's Thrift
From: Songs of the Dust, 1915
• fleursdumal.nl magazine
More in: Archive C-D, Cromwell, Gladys, Gladys Cromwell
---
Die junge Magd
1
Oft am Brunnen, wenn es dämmert,
Sieht man sie verzaubert stehen
Wasser schöpfen, wenn es dämmert.
Eimer auf und niedergehen.
In den Buchen Dohlen flattern
Und sie gleichet einem Schatten.
Ihre gelben Haare flattern
Und im Hofe schrein die Ratten.
Und umschmeichelt von Verfalle
Senkt sie die entzundenen Lider.
Dürres Gras neigt im Verfalle
Sich zu ihren Füßen nieder.
2
Stille schafft sie in der Kammer
Und der Hof liegt längst verödet.
Im Hollunder vor der Kammer
Kläglich eine Amsel flötet.
Silbern schaut ihr Bild im Spiegel
Fremd sie an im Zwielichtscheine
Und verdämmert fahl im Spiegel
Und ihr graut vor seiner Reine.
Traumhaft singt ein Knecht im Dunkel
Und sie starrt von Schmerz geschüttelt.
Röte träufelt durch das Dunkel.
Jäh am Tor der Südwind rüttelt.
3
Nächtens übern kahlen Anger
Gaukelt sie in Fieberträumen.
Mürrisch greint der Wind im Anger
Und der Mond lauscht aus den Bäumen.
Balde rings die Sterne bleichen
Und ermattet von Beschwerde
Wächsern ihre Wangen bleichen.
Fäulnis wittert aus der Erde.
Traurig rauscht das Rohr im Tümpel
Und sie friert in sich gekauert.
Fern ein Hahn kräht. Übern Tümpel
Hart und grau der Morgen schauert.
4
In der Schmiede dröhnt der Hammer
Und sie huscht am Tor vorüber.
Glührot schwingt der Knecht den Hammer
Und sie schaut wie tot hinüber.
Wie im Traum trifft sie ein Lachen;
Und sie taumelt in die Schmiede,
Scheu geduckt vor seinem Lachen,
Wie der Hammer hart und rüde.
Hell versprühn im Raum die Funken
Und mit hilfloser Geberde
Hascht sie nach den wilden Funken
Und sie stürzt betäubt zur Erde.
5
Schmächtig hingestreckt im Bette
Wacht sie auf voll süßem Bangen
Und sie sieht ihr schmutzig Bette
Ganz von goldnem Licht verhangen.
Die Reseden dort am Fenster
Und den bläulich hellen Himmel.
Manchmal trägt der Wind ans Fenster
Einer Glocke zag Gebimmel.
Schatten gleiten übers Kissen,
Langsam schlägt die Mittagsstunde
Und sie atmet schwer im Kissen
Und ihr Mund gleicht einer Wunde.
6
Abends schweben blutige Linnen,
Wolken über stummen Wäldern,
Die gehüllt in schwarze Linnen,
Spatzen lärmen auf den Feldern.
Und sie liegt ganz weiß im Dunkel.
Unterm Dach verhaucht ein Girren.
Wie ein Aas in Busch und Dunkel
Fliegen ihren Mund umschwirren.
Traumhaft klingt im braunen Weiler
Nach ein Klang von Tanz und Geigen,
Schwebt ihr Antlitz durch den Weiler,
Weht ihr Haar in kahlen Zweigen.
Georg Trakl
(1887 – 1914)
Die junge Magd
Der Brenner, 3. Jg. (1913)
• fleursdumal.nl magazine
More in: - Archive Tombeau de la jeunesse, Archive S-T, Trakl, Georg, Trakl, Georg, WAR & PEACE
---
April Evening, 1916
O sweet blue eve that seems so loath to die,
Trailing the sunset glory into night,
Within the soft, cool strangeness of thy light,
My heart doth seem to find its sanctuary.
The day doth verge with all its secret care,
The thrush is lilting vespers on the thorn;
In Nature's inner heart seems to be born
A sweet serenity; and over there
Within the shadows of the stealing Night,
Beneath the benison of all her stars
Men, stirr'd to passion by relentless Mars,
Laughing at Death, wage an unceasing fight.
The thunder of the guns, the scream of shells
Now seem to rend the placid evening air:
Yet as the night is lit by many a flare
The thrush his love in one wild lyric tells.
O sweet blue eve! Lingering awhile with thee,
Before the earth with thy sweet dews are wet,
My heart all but thy beauty shall forget
And find itself in thy serenity.
John William (Will) Streets
(1886 –1916)
April Evening, 1916
• fleursdumal.nl magazine
More in: - Archive Tombeau de la jeunesse, Archive S-T, Streets, Will, WAR & PEACE
---
De eer.
t Is een
kanon.
't Is een
geweer….
Men schiet.
Men moordt:
Maar 't is
voor d'eer!
Men steekt
elkaar
een mes
in 't hart,
En zie
zoo'n daad
is wit,
niet zwart.
Want 't is
voor d'eer!
Men steelt.
Men brandt.
En zie
't is goed,
want 't is
voor 't land!
Vervloekt
die eer!
Vervloekt
dat land!
Vervloekt
de mensch!
Vervloekt
de hand,
die grijpt
naar 't zwaard,
die grijpt
naar d'eer,
die grijpt
in bloed.
Steeds meer.
Steeds weer.
Weg met
die eer!
Z'is voos!
Z'is rot!
Wat maakt
zij van
den mensch?
Een zot!
Agnita Feis
(1881 – 1944)
Uit: Oorlog. Verzen in Staccato (1916).
De eer
• fleursdumal.nl magazine
More in: *War Poetry Archive, Agnita Feis, Antony Kok, Archive E-F, De Stijl, Doesburg, Theo van, Feis, Agnita, Theo van Doesburg, Theo van Doesburg (I.K. Bonset), WAR & PEACE
---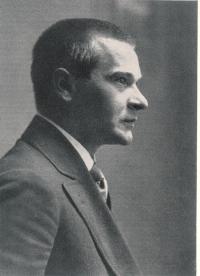 Helian
In den einsamen Stunden des Geistes
Ist es schön, in der Sonne zu gehn
An den gelben Mauern des Sommers hin.
Leise klingen die Schritte im Gras; doch immer schläft
Der Sohn des Pan im grauen Marmor.
Abends auf der Terrasse betranken wir uns mit braunem Wein.
Rötlich glüht der Pfirsich im Laub;
Sanfte Sonate, frohes Lachen.
Schön ist die Stille der Nacht.
Auf dunklem Plan
Begegnen wir uns mit Hirten und weißen Sternen.
Wenn es Herbst geworden ist
Zeigt sich nüchterne Klarheit im Hain.
Besänftigte wandeln wir an roten Mauern hin
Und die runden Augen folgen dem Flug der Vögel.
Am Abend sinkt das weiße Wasser in Graburnen.
In kahlen Gezweigen feiert der Himmel.
In reinen Händen trägt der Landmann Brot und Wein
Und friedlich reifen die Früchte in sonniger Kammer.
O wie ernst ist das Antlitz der teueren Toten.
Doch die Seele erfreut gerechtes Anschaun.
Gewaltig ist das Schweigen des verwüsteten Gartens,
Da der junge Novize die Stirne mit braunem Laub bekränzt,
Sein Odem eisiges Gold trinkt.
Die Hände rühren das Alter bläulicher Wasser
Oder in kalter Nacht die weißen Wangen der Schwestern.
Leise und harmonisch ist ein Gang an freundlichen Zimmern hin,
Wo Einsamkeit ist und das Rauschen des Ahorns,
Wo vielleicht noch die Drossel singt.
Schön ist der Mensch und erscheinend im Dunkel,
Wenn er staunend Arme und Beine bewegt,
Und in purpurnen Höhlen stille die Augen rollen.
Zur Vesper verliert sich der Fremdling in schwarzer Novemberzerstörung,
Unter morschem Geäst, an Mauern voll Aussatz hin,
Wo vordem der heilige Bruder gegangen,
Versunken in das sanfte Saitenspiel seines Wahnsinns.
O wie einsam endet der Abendwind.
Ersterbend neigt sich das Haupt im Dunkel des Ölbaums.
Erschütternd ist der Untergang des Geschlechts.
In dieser Stunde füllen sich die Augen des Schauenden
Mit dem Gold seiner Sterne.
Am Abend versinkt ein Glockenspiel, das nicht mehr tönt.
Verfallen die schwarzen Mauern am Platz,
Ruft der tote Soldat zum Gebet.
Ein bleicher Engel
Tritt der Sohn ins leere Haus seiner Väter.
Die Schwestern sind ferne zu weißen Greisen gegangen.
Nachts fand sie der Schläfer unter den Säulen im Hausflur,
Zurückgekehrt von traurigen Pilgerschaften.
O wie starrt von Kot und Würmern ihr Haar,
Da er darein mit silbernen Füßen steht,
Und jene verstorben aus kahlen Zimmern treten.
O ihr Psalmen in feurigen Mitternachtsregen,
Da die Knechte mit Nesseln die sanften Augen schlugen,
Die kindlichen Früchte des Hollunders
Sich staunend neigen über ein leeres Grab.
Leise rollen vergilbte Monde
Über die Fieberlinnen des Jünglings,
Eh dem Schweigen des Winters folgt.
Ein erhabenes Schicksal sinnt den Kidron hinab,
Wo die Zeder, ein weiches Geschöpf,
Sich unter den blauen Brauen des Vaters entfaltet,
Über die Weide nachts ein Schäfer seine Herde führt.
Oder es sind Schreie im Schlaf,
Wenn ein eherner Engel im Hain den Menschen antritt,
Das Fleisch des Heiligen auf glühendem Rost hinschmilzt.
Um die Lehmhütten rankt purpurner Wein,
Tönende Bündel vergilbten Korns,
Das Summen der Bienen, der Flug des Kranichs.
Am Abend begegnen sich Auferstandene auf Felsenpfaden.
In schwarzen Wassern spiegeln sich Aussätzige;
Oder sie öffnen die kotbefleckten Gewänder
Weinend dem balsamischen Wind, der vom rosigen Hügel weht.
Schlanke Mägde tasten durch die Gassen der Nacht,
Ob sie den liebenden Hirten fänden.
Sonnabends tönt in den Hütten sanfter Gesang.
Lasset das Lied auch des Knaben gedenken,
Seines Wahnsinns, und weißer Brauen und seines Hingangs,
Des Verwesten, der bläulich die Augen aufschlägt.
O wie traurig ist dieses Wiedersehn.
Die Stufen des Wahnsinns in schwarzen Zimmern,
Die Schatten der Alten unter der offenen Tür,
Da Helians Seele sich im rosigen Spiegel beschaut
Und Schnee und Aussatz von seiner Stirne sinken.
An den Wänden sind die Sterne erloschen
Und die weißen Gestalten des Lichts.
Dem Teppich entsteigt Gebein der Gräber,
Das Schweigen verfallener Kreuze am Hügel,
Des Weihrauchs Süße im purpurnen Nachtwind.
O ihr zerbrochenen Augen in schwarzen Mündern,
Da der Enkel in sanfter Umnachtung
Einsam dem dunkleren Ende nachsinnt,
Der stille Gott die blauen Lider über ihn senkt.
Georg Trakl
(1887 – 1914)
Helian
• fleursdumal.nl magazine
More in: - Archive Tombeau de la jeunesse, Archive S-T, Trakl, Georg, Trakl, Georg, WAR & PEACE
---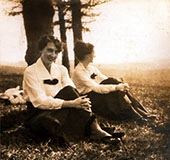 Dusk
As flowers at dusk their choicest perfumes hold,
Some hearts hoard beauty when the body s old:
I see an age-bent woman lead the herd
To pasture, with no need of guiding word.
While the dull beasts in the tall grasses browse,
Inside her soul the earth s enchantments drowse ;
The needles pause between her wasted hands,
For light is always mellow where she stands.
No motion marks her life s harmonious dream ;
It is a part of Nature s quiet theme.
Each day renews the uneventful past,
Although her spirit nears a change at last.
From the grey threshold of her silent home
One night, her spirit, kin to evening s shade,
Will float away from crevices life made,
Like seaweed from a cliff into white foam.
Gladys Cromwell
(1885-1919)
Dusk
From: Songs of the Dust, 1915
• fleursdumal.nl magazine
More in: Archive C-D, Cromwell, Gladys, Gladys Cromwell
---
Older Entries »
Thank you for reading FLEURSDUMAL.NL - magazine for art & literature