Archive C-D
·
Gladys Cromwell: The Poet
·
Samuel Taylor Coleridge: Rime of the Ancient Mariner
·
Gladys Cromwell: Star Song
·
Orphic Paris by Henri Cole
·
Robert Desnos: Le Livre secret pour Youki
·
Gladys Cromwell: The Mould
·
Thomas Carew: Mediocrity in Love Rejected
·
Leonard Cohen: The Flame. Poems, Notebooks, Lyrics, Drawings
·
Ada Cambridge: Faith
·
Arthur Hugh Clough: That out of sight is out of mind
·
William Cartwright: No Platonic Love
·
Sophie Collins: Who Is Mary Sue?
The Poet
O tell me, tell me,
How did you drain
Your song to drops
Clear as rain?
What labor, what sorrow,
What sacrifice,
Crystal d your song
To beryl ice?
What burning gladness
Warmed it again
To a vapor sweet,
Clear as rain?
O tell me, tell me,
Melody s price
Is it work, is it pain,
Is it sacrifice?
Gladys Cromwell
(1885-1919)
The Poet
fleursdumal.nl magazine
More in: *War Poetry Archive, Archive C-D, Cromwell, Gladys, Gladys Cromwell
---
Samuel Taylor Coleridge
Part I
It is an ancient Mariner,
And he stoppeth one of three.
'By thy long grey beard and glittering eye,
Now wherefore stopp'st thou me?
The bridegroom's doors are opened wide,
And I am next of kin;
The guests are met, the feast is set:
Mayst hear the merry din.'
He holds him with his skinny hand,
"There was a ship," quoth he.
'Hold off! unhand me, grey-beard loon!'
Eftsoons his hand dropped he.
He holds him with his glittering eye—
The Wedding-Guest stood still,
And listens like a three years' child:
The Mariner hath his will.
The Wedding-Guest sat on a stone:
He cannot choose but hear;
And thus spake on that ancient man,
The bright-eyed Mariner.
"The ship was cheered, the harbour cleared,
Merrily did we drop
Below the kirk, below the hill,
Below the lighthouse top.
The sun came up upon the left,
Out of the sea came he!
And he shone bright, and on the right
Went down into the sea.
Higher and higher every day,
Till over the mast at noon—"
The Wedding-Guest here beat his breast,
For he heard the loud bassoon.
The bride hath paced into the hall,
Red as a rose is she;
Nodding their heads before her goes
The merry minstrelsy.
The Wedding-Guest he beat his breast,
Yet he cannot choose but hear;
And thus spake on that ancient man,
The bright-eyed Mariner.
"And now the storm-blast came, and he
Was tyrannous and strong:
He struck with his o'ertaking wings,
And chased us south along.
With sloping masts and dipping prow,
As who pursued with yell and blow
Still treads the shadow of his foe,
And foward bends his head,
The ship drove fast, loud roared the blast,
And southward aye we fled.
And now there came both mist and snow,
And it grew wondrous cold:
And ice, mast-high, came floating by,
As green as emerald.
And through the drifts the snowy clifts
Did send a dismal sheen:
Nor shapes of men nor beasts we ken—
The ice was all between.
The ice was here, the ice was there,
The ice was all around:
It cracked and growled, and roared and howled,
Like noises in a swound!
At length did cross an Albatross,
Thorough the fog it came;
As it had been a Christian soul,
We hailed it in God's name.
It ate the food it ne'er had eat,
And round and round it flew.
The ice did split with a thunder-fit;
The helmsman steered us through!
And a good south wind sprung up behind;
The Albatross did follow,
And every day, for food or play,
Came to the mariner's hollo!
In mist or cloud, on mast or shroud,
It perched for vespers nine;
Whiles all the night, through fog-smoke white,
Glimmered the white moonshine."
'God save thee, ancient Mariner,
From the fiends that plague thee thus!—
Why look'st thou so?'—"With my crossbow
I shot the Albatross."
Part II
"The sun now rose upon the right:
Out of the sea came he,
Still hid in mist, and on the left
Went down into the sea.
And the good south wind still blew behind,
But no sweet bird did follow,
Nor any day for food or play
Came to the mariners' hollo!
And I had done a hellish thing,
And it would work 'em woe:
For all averred, I had killed the bird
That made the breeze to blow.
Ah wretch! said they, the bird to slay,
That made the breeze to blow!
Nor dim nor red, like God's own head,
The glorious sun uprist:
Then all averred, I had killed the bird
That brought the fog and mist.
'Twas right, said they, such birds to slay,
That bring the fog and mist.
The fair breeze blew, the white foam flew,
The furrow followed free;
We were the first that ever burst
Into that silent sea.
Down dropped the breeze, the sails dropped down,
'Twas sad as sad could be;
And we did speak only to break
The silence of the sea!
All in a hot and copper sky,
The bloody sun, at noon,
Right up above the mast did stand,
No bigger than the moon.
Day after day, day after day,
We stuck, nor breath nor motion;
As idle as a painted ship
Upon a painted ocean.
Water, water, every where,
And all the boards did shrink;
Water, water, every where,
Nor any drop to drink.
The very deep did rot: O Christ!
That ever this should be!
Yea, slimy things did crawl with legs
Upon the slimy sea.
About, about, in reel and rout
The death-fires danced at night;
The water, like a witch's oils,
Burnt green, and blue, and white.
And some in dreams assured were
Of the Spirit that plagued us so;
Nine fathom deep he had followed us
From the land of mist and snow.
And every tongue, through utter drought,
Was withered at the root;
We could not speak, no more than if
We had been choked with soot.
Ah! well-a-day! what evil looks
Had I from old and young!
Instead of the cross, the Albatross
About my neck was hung."
Part III
"There passed a weary time. Each throat
Was parched, and glazed each eye.
A weary time! a weary time!
How glazed each weary eye—
When looking westward, I beheld
A something in the sky.
At first it seemed a little speck,
And then it seemed a mist;
It moved and moved, and took at last
A certain shape, I wist.
A speck, a mist, a shape, I wist!
And still it neared and neared:
As if it dodged a water-sprite,
It plunged and tacked and veered.
With throats unslaked, with black lips baked,
We could nor laugh nor wail;
Through utter drought all dumb we stood!
I bit my arm, I sucked the blood,
And cried, A sail! a sail!
With throats unslaked, with black lips baked,
Agape they heard me call:
Gramercy! they for joy did grin,
And all at once their breath drew in,
As they were drinking all.
See! see! (I cried) she tacks no more!
Hither to work us weal;
Without a breeze, without a tide,
She steadies with upright keel!
The western wave was all a-flame,
The day was well nigh done!
Almost upon the western wave
Rested the broad bright sun;
When that strange shape drove suddenly
Betwixt us and the sun.
And straight the sun was flecked with bars,
(Heaven's Mother send us grace!)
As if through a dungeon-grate he peered
With broad and burning face.
Alas! (thought I, and my heart beat loud)
How fast she nears and nears!
Are those her sails that glance in the sun,
Like restless gossameres?
Are those her ribs through which the sun
Did peer, as through a grate?
And is that Woman all her crew?
Is that a Death? and are there two?
Is Death that Woman's mate?
Her lips were red, her looks were free,
Her locks were yellow as gold:
Her skin was as white as leprosy,
The Nightmare Life-in-Death was she,
Who thicks man's blood with cold.
The naked hulk alongside came,
And the twain were casting dice;
'The game is done! I've won! I've won!'
Quoth she, and whistles thrice.
The sun's rim dips; the stars rush out:
At one stride comes the dark;
With far-heard whisper o'er the sea,
Off shot the spectre-bark.
We listened and looked sideways up!
Fear at my heart, as at a cup,
My life-blood seemed to sip!
The stars were dim, and thick the night,
The steersman's face by his lamp gleamed white;
From the sails the dew did drip—
Till clomb above the eastern bar
The horned moon, with one bright star
Within the nether tip.
One after one, by the star-dogged moon,
Too quick for groan or sigh,
Each turned his face with a ghastly pang,
And cursed me with his eye.
Four times fifty living men,
(And I heard nor sigh nor groan)
With heavy thump, a lifeless lump,
They dropped down one by one.
The souls did from their bodies fly,—
They fled to bliss or woe!
And every soul it passed me by,
Like the whizz of my crossbow!"
Part IV
'I fear thee, ancient Mariner!
I fear thy skinny hand!
And thou art long, and lank, and brown,
As is the ribbed sea-sand.
I fear thee and thy glittering eye,
And thy skinny hand, so brown.'— Poem:
"Fear not, fear not, thou Wedding-Guest!
This body dropped not down.
Alone, alone, all, all alone,
Alone on a wide wide sea!
And never a saint took pity on
My soul in agony.
The many men, so beautiful!
And they all dead did lie;
And a thousand thousand slimy things
Lived on; and so did I.
I looked upon the rotting sea,
And drew my eyes away;
I looked upon the rotting deck,
And there the dead men lay.
I looked to heaven, and tried to pray;
But or ever a prayer had gusht,
A wicked whisper came and made
My heart as dry as dust.
I closed my lids, and kept them close,
And the balls like pulses beat;
Forthe sky and the sea, and the sea and the sky,
Lay like a load on my weary eye,
And the dead were at my feet.
The cold sweat melted from their limbs,
Nor rot nor reek did they:
The look with which they looked on me
Had never passed away.
An orphan's curse would drag to hell
A spirit from on high;
But oh! more horrible than that
Is the curse in a dead man's eye!
Seven days, seven nights, I saw that curse,
And yet I could not die.
The moving moon went up the sky,
And no where did abide:
Softly she was going up,
And a star or two beside—
Her beams bemocked the sultry main,
Like April hoar-frost spread;
But where the ship's huge shadow lay,
The charmed water burnt alway
A still and awful red.
Beyond the shadow of the ship
I watched the water-snakes:
They moved in tracks of shining white,
And when they reared, the elfish light
Fell off in hoary flakes.
Within the shadow of the ship
I watched their rich attire:
Blue, glossy green, and velvet black,
They coiled and swam; and every track
Was a flash of golden fire.
O happy living things! no tongue
Their beauty might declare:
A spring of love gushed from my heart,
And I blessed them unaware:
Sure my kind saint took pity on me,
And I blessed them unaware.
The selfsame moment I could pray;
And from my neck so free
The Albatross fell off, and sank
Like lead into the sea."
Part V
"Oh sleep! it is a gentle thing,
Beloved from pole to pole!
To Mary Queen the praise be given!
She sent the gentle sleep from heaven,
That slid into my soul.
The silly buckets on the deck,
That had so long remained,
I dreamt that they were filled with dew;
And when I awoke, it rained.
My lips were wet, my throat was cold,
My garments all were dank;
Sure I had drunken in my dreams,
And still my body drank.
I moved, and could not feel my limbs:
I was so light—almost
I thought that I had died in sleep,
And was a blessed ghost.
And soon I heard a roaring wind:
It did not come anear;
But with its sound it shook the sails,
That were so thin and sere.
The upper air burst into life!
And a hundred fire-flags sheen,
To and fro they were hurried about!
And to and fro, and in and out,
The wan stars danced between.
And the coming wind did roar more loud,
And the sails did sigh like sedge;
And the rain poured down from one black cloud;
The moon was at its edge.
The thick black cloud was cleft, and still
The moon was at its side:
Like waters shot from some high crag,
The lightning fell with never a jag,
A river steep and wide.
The loud wind never reached the ship,
Yet now the ship moved on!
Beneath the lightning and the moon
The dead men gave a groan.
They groaned, they stirred, they all uprose,
Nor spake, nor moved their eyes;
It had been strange, even in a dream,
To have seen those dead men rise.
The helmsman steered, the ship moved on;
Yet never a breeze up blew;
The mariners all 'gan work the ropes,
Where they were wont to do;
They raised their limbs like lifeless tools—
We were a ghastly crew.
The body of my brother's son
Stood by me, knee to knee:
The body and I pulled at one rope,
But he said nought to me."
'I fear thee, ancient Mariner!'
"Be calm, thou Wedding-Guest!
'Twas not those souls that fled in pain,
Which to their corses came again,
But a troop of spirits blest:
For when it dawned—they dropped their arms,
And clustered round the mast;
Sweet sounds rose slowly through their mouths,
And from their bodies passed.
Around, around, flew each sweet sound,
Then darted to the sun;
Slowly the sounds came back again,
Now mixed, now one by one.
Sometimes a-dropping from the sky
I heard the skylark sing;
Sometimes all little birds that are,
How they seemed to fill the sea and air
With their sweet jargoning!
And now 'twas like all instruments,
Now like a lonely flute;
And now it is an angel's song,
That makes the heavens be mute.
It ceased; yet still the sails made on
A pleasant noise till noon,
A noise like of a hidden brook
In the leafy month of June,
That to the sleeping woods all night
Singeth a quiet tune.
Till noon we quietly sailed on,
Yet never a breeze did breathe;
Slowly and smoothly went the ship,
Moved onward from beneath.
Under the keel nine fathom deep,
From the land of mist and snow,
The spirit slid: and it was he
That made the ship to go.
The sails at noon left off their tune,
And the ship stood still also.
The sun, right up above the mast,
Had fixed her to the ocean:
But in a minute she 'gan stir,
With a short uneasy motion—
Backwards and forwards half her length
With a short uneasy motion.
Then like a pawing horse let go,
She made a sudden bound:
It flung the blood into my head,
And I fell down in a swound.
How long in that same fit I lay,
I have not to declare;
But ere my living life returned,
I heard and in my soul discerned
Two voices in the air.
'Is it he?' quoth one, 'Is this the man?
By him who died on cross,
With his cruel bow he laid full low
The harmless Albatross.
The spirit who bideth by himself
In the land of mist and snow,
He loved the bird that loved the man
Who shot him with his bow.'
The other was a softer voice,
As soft as honey-dew:
Quoth he, 'The man hath penance done,
And penance more will do.'
Part VI
First Voice
But tell me, tell me! speak again,
Thy soft response renewing—
What makes that ship drive on so fast?
What is the ocean doing?
Second Voice
Still as a slave before his lord,
The ocean hath no blast;
His great bright eye most silently
Up to the moon is cast—
If he may know which way to go;
For she guides him smooth or grim.
See, brother, see! how graciously
She looketh down on him.
First Voice
But why drives on that ship so fast,
Without or wave or wind?
Second Voice
The air is cut away before,
And closes from behind.
Fly, brother, fly! more high, more high!
Or we shall be belated:
For slow and slow that ship will go,
When the Mariner's trance is abated.
"I woke, and we were sailing on
As in a gentle weather:
'Twas night, calm night, the moon was high;
The dead men stood together.
All stood together on the deck,
For a charnel-dungeon fitter:
All fixed on me their stony eyes,
That in the moon did glitter.
The pang, the curse, with which they died,
Had never passed away:
I could not draw my eyes from theirs,
Nor turn them up to pray.
And now this spell was snapped: once more
I viewed the ocean green,
And looked far forth, yet little saw
Of what had else been seen—
Like one that on a lonesome road
Doth walk in fear and dread,
And having once turned round walks on,
And turns no more his head;
Because he knows a frightful fiend
Doth close behind him tread.
But soon there breathed a wind on me,
Nor sound nor motion made:
Its path was not upon the sea,
In ripple or in shade.
It raised my hair, it fanned my cheek
Like a meadow-gale of spring—
It mingled strangely with my fears,
Yet it felt like a welcoming.
Swiftly, swiftly flew the ship,
Yet she sailed softly too:
Sweetly, sweetly blew the breeze—
On me alone it blew.
Oh! dream of joy! is this indeed
The lighthouse top I see?
Is this the hill? is this the kirk?
Is this mine own country?
We drifted o'er the harbour-bar,
And I with sobs did pray—
O let me be awake, my God!
Or let me sleep alway.
The harbour-bay was clear as glass,
So smoothly it was strewn!
And on the bay the moonlight lay,
And the shadow of the moon.
The rock shone bright, the kirk no less,
That stands above the rock:
The moonlight steeped in silentness
The steady weathercock.
And the bay was white with silent light,
Till rising from the same,
Full many shapes, that shadows were,
In crimson colours came.
A little distance from the prow
Those crimson shadows were:
I turned my eyes upon the deck—
Oh, Christ! what saw I there!
Each corse lay flat, lifeless and flat,
And, by the holy rood!
A man all light, a seraph-man,
On every corse there stood.
This seraph-band, each waved his hand:
It was a heavenly sight!
They stood as signals to the land,
Each one a lovely light;
This seraph-band, each waved his hand,
No voice did they impart—
No voice; but oh! the silence sank
Like music on my heart.
But soon I heard the dash of oars,
I heard the Pilot's cheer;
My head was turned perforce away,
And I saw a boat appear.
The Pilot and the Pilot's boy,
I heard them coming fast:
Dear Lord in heaven! it was a joy
The dead men could not blast.
I saw a third—I heard his voice:
It is the Hermit good!
He singeth loud his godly hymns
That he makes in the wood.
He'll shrieve my soul, he'll wash away
The Albatross's blood."
Part VII
"This Hermit good lives in that wood
Which slopes down to the sea.
How loudly his sweet voice he rears!
He loves to talk with marineers
That come from a far country.
He kneels at morn, and noon, and eve—
He hath a cushion plump:
It is the moss that wholly hides
The rotted old oak-stump.
The skiff-boat neared: I heard them talk,
'Why, this is strange, I trow!
Where are those lights so many and fair,
That signal made but now?'
'Strange, by my faith!' the Hermit said—
'And they answered not our cheer!
The planks looked warped! and see those sails,
How thin they are and sere!
I never saw aught like to them,
Unless perchance it were
Brown skeletons of leaves that lag
My forest-brook along;
When the ivy-tod is heavy with snow,
And the owlet whoops to the wolf below,
That eats the she-wolf's young.'
'Dear Lord! it hath a fiendish look—
(The Pilot made reply)
I am afeared'—'Push on, push on!'
Said the Hermit cheerily.
The boat came closer to the ship,
But I nor spake nor stirred;
The boat came close beneath the ship,
And straight a sound was heard.
Under the water it rumbled on,
Still louder and more dread:
It reached the ship, it split the bay;
The ship went down like lead.
Stunned by that loud and dreadful sound,
Which sky and ocean smote,
Like one that hath been seven days drowned
My body lay afloat;
But swift as dreams, myself I found
Within the Pilot's boat.
Upon the whirl where sank the ship
The boat spun round and round;
And all was still, save that the hill
Was telling of the sound.
I moved my lips—the Pilot shrieked
And fell down in a fit;
The holy Hermit raised his eyes,
And prayed where he did sit.
I took the oars: the Pilot's boy,
Who now doth crazy go,
Laughed loud and long, and all the while
His eyes went to and fro.
'Ha! ha!' quoth he, 'full plain I see,
The Devil knows how to row.'
And now, all in my own country,
I stood on the firm land!
The Hermit stepped forth from the boat,
And scarcely he could stand.
O shrieve me, shrieve me, holy man!
The Hermit crossed his brow.
'Say quick,' quoth he 'I bid thee say—
What manner of man art thou?'
Forthwith this frame of mine was wrenched
With a woeful agony,
Which forced me to begin my tale;
And then it left me free.
Since then, at an uncertain hour,
That agony returns;
And till my ghastly tale is told,
This heart within me burns.
I pass, like night, from land to land;
I have strange power of speech;
That moment that his face I see,
I know the man that must hear me:
To him my tale I teach.
What loud uproar bursts from that door!
The wedding-guests are there:
But in the garden-bower the bride
And bride-maids singing are;
And hark the little vesper bell,
Which biddeth me to prayer!
O Wedding-Guest! this soul hath been
Alone on a wide wide sea:
So lonely 'twas, that God himself
Scarce seemed there to be.
O sweeter than the marriage-feast,
'Tis sweeter far to me,
To walk together to the kirk
With a goodly company!—
To walk together to the kirk,
And all together pray,
While each to his great Father bends,
Old men, and babes, and loving friends,
And youths and maidens gay!
Farewell, farewell! but this I tell
To thee, thou Wedding-Guest!
He prayeth well, who loveth well
Both man and bird and beast.
He prayeth best, who loveth best
All things both great and small;
For the dear God who loveth us,
He made and loveth all."
The Mariner, whose eye is bright,
Whose beard with age is hoar,
Is gone; and now the Wedding-Guest
Turned from the bridegroom's door.
He went like one that hath been stunned,
And is of sense forlorn:
A sadder and a wiser man
He rose the morrow morn.
Samuel Taylor Coleridge (1772 – 1834)
Poem: Rime of the Ancient Mariner
fleursdumal.nl magazine
More in: Archive C-D, Coleridge, Coleridge, Samuel Taylor
---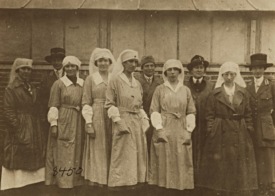 Star Song
There are twisted roots that grow
Even from a fragile white anemone.
But a star has no roots; to and fro
It floats in the light of the sky, like a water-lily,
And fades on the blue flood of day.
A star has no roots to hold it,
No living lonely entity to lose.
Floods of dim radiance fold it;
Night and day their silent aura transfuse;
But no change a star can bruise.
A star is adrift and free.
When day comes, it floats into space and complies;
Like a spirit quietly,
Like a spirit, amazed in a wider paradise
At mortal tears and sighs.
Gladys Cromwell
(1885-1919)
Star Song
fleursdumal.nl magazine
More in: Archive C-D, Cromwell, Gladys, Gladys Cromwell
---
Henri Cole's Orphic Paris combines autobiography, diary, essay, and poetry with photographs to create a new form of elegiac memoir. With Paris as a backdrop, Cole, an award-winning American poet, explores with fresh and penetrating insight the nature of friendship and family, poetry and solitude, the self and freedom.

Cole writes of Paris, "For a time, I lived here, where the call of life is so strong. My soul was colored by it. Instead of worshiping a creator or man, I cared fully for myself, and felt no guilt and confessed nothing, and in this place I wrote, I was nourished, and I grew."
Written under the tutelary spirit of Orpheus—mystic, oracular, entrancing—Orphic Paris is an intimate Paris journal and a literary commonplace book that is a touching, original, brilliant account of the city and of the artists, writers, and luminaries, including Cole himself, who have been moved by it to create.
Henri Cole was born in Fukuoka, Japan, to a French mother and an American father. He has published nine collections of poetry, including Middle Earth, which was a finalist for the Pulitzer Prize. He has received many awards for his work, including the Jackson Prize, the Kingsley Tufts Award, the Rome Prize, the Berlin Prize, the Lenore Marshall Award, and the Medal in Poetry from the American Academy of Arts and Letters. His most recent collection of poetry is Nothing to Declare. He teaches at Claremont McKenna College and lives in Boston.
Orphic Paris
by Henri Cole
$15.95
Series: New York Review Books
ISBN: 9781681372181
Pages: 176
Publication: April 3, 2018
new books
fleursdumal.nl magazine
More in: - Book News, - Book Stories, Archive C-D, Archive C-D, Art & Literature News
---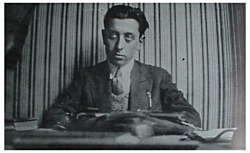 Le Livre secret pour Youki
Ma chérie ma chérie ma Youki
Je n'aime et n'aimerai que toi
Et tu m'aimeras je t'appelle Youki
Reviens ma chérie
Les heures coulent à t'attendre
Je ne pense qu'à toi
Souviens-toi de tes paroles d'espoir Youki
Ne me prépare pas une déception plus
Grande ma chérie
Toi et pas d'autre que toi
Et pas d'autre que moi
N'est-ce pas mon amour
Robert Desnos (1900 – 1945)
– Ma chérie ma chérie ma Youki –
dans Destinée arbitraire
fleursdumal.nl magazine
More in: Archive C-D, Desnos, Robert, Surrealism
---
The Mould
No doubt this active will,
So bravely steeped in sun,
This will has vanquished Death
And foiled oblivion.
But this indifferent clay,
This fine experienced hand,
So quiet, and these thoughts
That all unfinished stand,
Feel death as though it were
A shadowy caress;
And win and wear a frail
Archaic wistfulness.
Gladys Cromwell
(1885-1919)
The Mould
fleursdumal.nl magazine
More in: Archive C-D, CLASSIC POETRY, Cromwell, Gladys, Gladys Cromwell
---
Mediocrity in Love Rejected
Give me more love, or more disdain;
The torrid or the frozen zone
Bring equal ease unto my pain;
The temperate affords me none;
Either extreme, of love or hate,
Is sweeter than a calm estate.
Give me a storm; if it be love,
Like Danae in that golden shower,
I swim in pleasure; if it prove
Disdain, that torrent will devour
My vulture hopes; and he's possessed
Of heaven that's but from hell released.
Then crown my joys, or cure my pain;
Give me more love, or more disdain.
Thomas Carew
(1594? – 1640)
Mediocrity in Love Rejected
fleursdumal.nl magazine
More in: Archive C-D, Archive C-D, CLASSIC POETRY
---
The final collection of the seminal musician and poet, which he was determined to complete before his death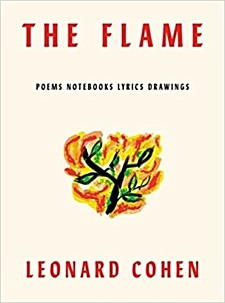 Just weeks before his death in late 2016, Leonard Cohen told The New Yorker that he was ready for the end to come. He just wanted enough time to put his last book in order. Fortunately, that time was granted. The Flame is Cohen's eloquent farewell, a valedictory collection of lyrics, poems, notebook sketches, and self-portraits that maps his singular creative journey. As noted in the Rock and Roll Hall of Fame's citation, "For six decades, Leonard Cohen revealed his soul to the world through poetry and song―his deep and timeless humanity touching our very core."
In addition to new poems about war, desire, regrets, lamb chops, and hummingbirds, and lyrics from his last three albums, including the chart-topping "You Want It Darker," The Flame includes carefully selected excerpts from Cohen's voluminous notebooks, which he kept faithfully over the years. Readers will find in these pages the subjects that have always preoccupied Cohen: the dimensions of love, the secret code of existence, and the hope for transcendence in a broken world.
In the words of Cohen's longtime manager and friend, Robert Kory, The Flame "reveals to all the intensity of his inner fire" to the end.
Leonard Cohen was a hugely influential Canadian poet, songwriter, and cultural icon who died on the eve of the 2016 presidential election. His "Hallelujah" is widely considered the redemptive song of the resistance. Cohen's many canonical songs ("Suzanne," "So Long, Marianne," "Famous Blue Raincoat," "Dance Me to the End of Love," and others) have earned him a place in the small pantheon that includes Bob Dylan and Patti Smith. Cohen's many honors include a Grammy Lifetime Achievement Award, a Prince of Asturias Award for Literature, and election to the Rock and Roll Hall of Fame.
Leonard Cohen (Author)
The Flame: Poems and Notebooks
Publish. date: October 2, 2018!
Hardcover – $28.00
304 pages
Publisher: Farrar, Straus and Giroux
Language: English
ISBN-10: 0374156069
ISBN-13: 978-0374156060
new books
fleursdumal.nl magazine
More in: - Book Lovers, - Book Stories, Archive C-D, Archive C-D, Art & Literature News, Bob Dylan, Leonard Cohen, Patti Smith
---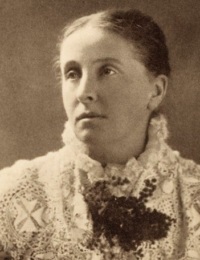 Faith
And is the great cause lost beyond recall?
Have all the hopes of ages come to naught?
Is life no more with noble meaning fraught?
Is life but death, and love its funeral pall?
Maybe. And still on bended knees I fall,
Filled with a faith no preacher ever taught.
O God — MY God — by no false prophet wrought —
I believe still, in despite of it all!
Let go the myths and creeds of groping men.
This clay knows naught — the Potter understands.
I own that Power divine beyond my ken,
And still can leave me in His shaping hands.
But, O my God, that madest me to feel,
Forgive the anguish of the turning wheel!
Ada Cambridge (Cross)
(1844 – 1926)
Faith
fleursdumal.nl magazine
More in: Archive C-D, Archive C-D, CLASSIC POETRY
---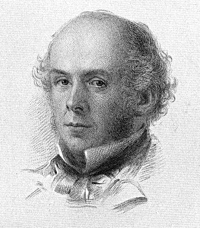 That out of sight is
out of mind

That out of sight is out of mind
Is true of most we leave behind;
It is not, sure, nor can be true,
My own and dearest love, of you.
They were my friends, 'twas sad to part;
Almost a tear began to start;
But yet as things run on they find
That out of sight is out of mind.
For men that will not idlers be
Must lend their hearts to things they see;
And friends who leave them far behind,
Being out of sight are out of mind.
I do not blame; I think that when
The cold and silent see again,
Kind hearts will yet as erst be kind,
'Twas out of sight was out of mind.
I knew it, when we parted, well,
I knew it, but was loth to tell;
I knew before, what now I find,
That out of sight was out of mind.
That friends, however friends they were,
Still deal with things as things occur,
And that, excepting for the blind,
What's out of sight is out of mind.
But love is, as they tell us, blind;
So out of sight and out of mind
Need not, nor will, I think, be true,
My own and dearest love, of you.
Arthur Hugh Clough
(1819-1861)
That out of sight is out of mind
fleursdumal.nl magazine
More in: Archive C-D, Archive C-D, CLASSIC POETRY
---
No Platonic Love
Tell me no more of minds embracing minds,
And hearts exchang'd for hearts;
That spirits spirits meet, as winds do winds,
And mix their subt'lest parts;
That two unbodied essences may kiss,
And then like Angels, twist and feel one Bliss.
I was that silly thing that once was wrought
To practise this thin love;
I climb'd from sex to soul, from soul to thought;
But thinking there to move,
Headlong I rolled from thought to soul, and then
From soul I lighted at the sex again.
As some strict down-looked men pretend to fast,
Who yet in closets eat;
So lovers who profess they spririts taste,
Feed yet on grosser meat;
I know they boast they souls to souls convey,
Howe'r they meet, the body is the way.
Come, I will undeceive thee, they that tread
Those vain aerial ways
Are like young heirs and alchemists misled
To waste their wealth and days,
For searching thus to be for ever rich,
They only find a med'cine for the itch.
William Cartwright
(1611-1643)
No Platonic Love
fleursdumal.nl magazine
More in: Archive C-D, Archive C-D, CLASSIC POETRY
---
In the language of fan fiction, a 'Mary Sue' is an idealised and implausibly flawless character: a female archetype that can infuriate audiences for its perceived narcissism.
Such is the setting for this brilliant and important debut by Sophie Collins. In a series of verse and prose collages, Who Is Mary Sue? exposes the presumptive politics behind writing and readership: the idea that men invent while women reflect; that a man writes of the world outside while a woman will turn to the interior.
Part poetry and part reportage, at once playful and sincere, these fictive-factive miniatures deploy original writing and extant quotation in a mode of pure invention. In so doing, they lift up and lay down a revealing sequence of masks and mirrors that disturb the reflection of authority.A work of captivation and correction, this is a book that will resonate with anyone concerned with identity, shame, gender, trauma, composition and culture: everyone, in other words, who wishes to live openly and think fearlessly in the modern world.
Who Is Mary Sue? is a work for our times and a question for our age: it is a handbook for all those willing to reimagine prescriptive notions of identity and selfhood.
Sophie Collins is cofounder of tender, an online quarterly promoting work by female-identified writers and artists. She is carrying out research on poetry and translation at Queen's University Belfast. Collins grew up in Bergen, North Holland, and now lives in Edinburgh. She is co-editor of tender, an online arts quarterly, and editor of Currently & Emotion (Test Centre, 2016), an anthology of contemporary poetry translations. small white monkeys, a text on self-expression, self-help and shame, was published by Book Works in 2017 as part of a commissioned residency at Glasgow Women's Library.
Sophie Collins
Who Is Mary Sue?
8 February 2018
Published by Faber & Faber
Paperback
£10.99
112 pages
ISBN: 9780571346615
Poetry and prose

new books
fleursdumal.nl magazine
More in: - Book News, Archive C-D, Archive C-D, Art & Literature News, EDITOR'S CHOICE, LITERARY MAGAZINES
---
Older Entries »
Thank you for reading FLEURSDUMAL.NL - magazine for art & literature