Archive C-D
·
Emily Dickinson: I'm Nobody! Who are you?
·
Leonard Cohen: The Flame
·
Dennis Whitehead: SHELL SHOCK. Twin Sisters Struck Down by the Horrors of World War I
·
Mirjam Van Hengel: Een knipperend ogenblik. Biografie Remco Campert
·
François Cheng: Enfin le royaume. Quatrains
·
Gladys Cromwell: Preparation
·
Girls are Coming Out of the Woods by Tishani Doshi
·
Willa Cather: Arcadian Winter
·
Gladys Cromwell: Grief
·
Gladys Cromwell: The Actor-Soldier
·
Mijnheer Cros: Charles Cros
·
Gladys Cromwell: The Poet
I'm Nobody! Who are you?
I'm Nobody! Who are you?
Are you – Nobody – too?
Then there's a pair of us!
Don't tell! they'd advertise – you know!
How dreary – to be – Somebody!
How public – like a Frog –
To tell one's name – the livelong June –
To an admiring Bog! 
Emily Dickinson
(1830-1886)
I'm Nobody! Who are you?
fleursdumal.nl magazine
More in: Archive C-D, Archive C-D, Dickinson, Emily
---
The final collection of poetry from Leonard Cohen's body of work, introduced by son Adam Cohen. Plumbs the depths of humanity's darkest questions with a sense of yearning. Illustrations and notes throughout
The Flame is a stunning collection of Leonard Cohen's last poems, selected and ordered by the author in the final months of his life. Featuring lyrics, prose pieces and illustrations, the book also contains an extensive selection from Cohen's notebooks, which he kept in poetic form throughout his life, and offers an unprecedentedly intimate look inside the life and mind of a singular artist and thinker.
An enormously powerful final chapter in Cohen's storied literary career, The Flame showcases the full range of Leonard Cohen's lyricism, from the exquisitely transcendent to the darkly funny. By turns devastatingly sad and winningly strange, these are the works of a poet and lyricist who has plumbed the depths of our darkest questions and come up wanting, yearning for more.
Leonard Cohen began his artistic career in 1956 with the publication of his first book of poetry, Let Us Compare Mythologies. He went on to publish 12 more books, including two celebrated novels and gained worldwide recognition as an iconic singer-songwriter.
He released 14 studio albums, including three in the last years of his life when he also became one of the most acclaimed arena performing artists in the world.
Among his numerous honours, he is the recipient of the Grammy Lifetime Achievement Award 2010, the Prince of Asturias Award for Literature 2011, the inaugural New England PEN Award for Excellence in Lyrics 2012, the 2016 Juno Awards for Song of the Year and Album of the Year, and he has been inducted into the Canadian Songwriters Hall of Fame, the Rock and Roll Hall of Fame and the US Songwriters Hall of Fame. He died in November 2016.
The Flame
by Leonard Cohen (Author),
Adam Cohen (Introduction)
Language: English
Available as Hardback,
eBook, Downloadable audio
288 pages
Publisher: Canongate Books
Main edition 2 Oct. 2018
ISBN-10: 9781786893130
# new books
Leonard Cohen: The Flame
fleursdumal.nl magazine
More in: - Book News, - Bookstores, Archive C-D, Archive C-D, Art & Literature News, AUDIO, CINEMA, RADIO & TV, Leonard Cohen
---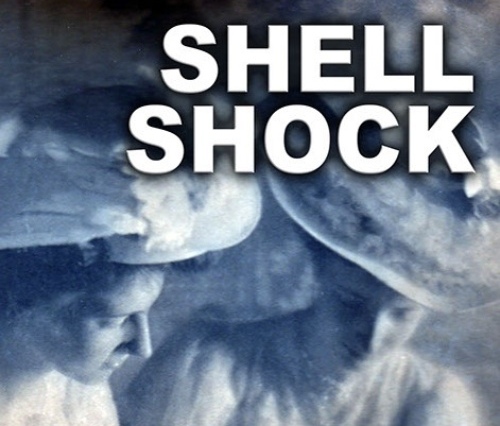 The true story of twin sisters, Dorothea and Gladys Cromwell, born into New York's Gilded Age, living lives of wealth and privilege, as told by Dennis Whitehead.

Amid the fervor of America's entry into the First World War, the sisters volunteered for service with the American Red Cross in France, a country they knew and loved. To French soldiers seeking refreshment and solace in the Red Cross canteen, the identical twins were known as anges jumeaux, the twin angels.
Witnessing the non-stop horrors in the worst fighting in the war, the sisters were utterly exhaustion, both mentally and physically, when they boarded the SS La Lorraine for the return journey home. They had wished to continue their service to the people of France after the fighting stopped but were convinced to return to New York by their brother.
What happened on that ship, on that frigid January 1919 evening, almost one-hundred years ago, is one of the great untold stories of World War I, and the impact that modern warfare had upon not just the men in the trenches, but upon its women and other non-combatants, as well as civilians, that remained unrecognized until the Vietnam War.
Dennis Whitehead: A native of Cincinnati and a graduate of Ohio University, Dennis Whitehead is a writer, photographer, and media producer in Arlington, Virginia.
Shell Shock: Twin Sisters Born Into New York's Gilded Age Struck Down by the Horrors of War
by Dennis Whitehead
Kindle Edition
$2,99
Available for download
Language: English
File Size: 27502 KB
Print Length: 52 pages
Publisher: MMImedia LLC (July 18, 2018)
Publication Date: July 18, 2018
Amazon Digital
# More information and link with Amazon Kindle Edition
Shell Shock is the story of the twin Cromwell sisters who served with the American Red Cross in World War I France. Witnessing the unrelenting horrors of war, the Cromwell sisters illustrate the unrecognized trauma wrought upon non-combatants in the First World War. Gladys Cromwell (1885-1919) was a very talented poet.
# Digital biography
American writers
Gladys Cromwell
fleursdumal.nl magazine
More in: #Biography Archives, *War Poetry Archive, - Book Stories, Archive C-D, Archive W-X, AUDIO, CINEMA, RADIO & TV, Gladys Cromwell, Photography, WAR & PEACE
---
'Eigenlijk wil ik gewoon elke morgen wakker worden en niks weten en gaan schrijven.'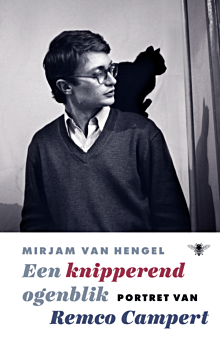 Dat zegt Remco Campert, de virtuoos terloopse dichter die altijd zijn vinger aan de pols van de tijd heeft gehouden.
Het verhaal van zijn leven loopt van de naoorlogse avant-garde via feestende jongeren rond het Vondelpark en toenemende publieke zichtbaarheid naar de stilte van een werkkamer. Er was de afwezige vader, er kwamen en gingen grote liefdes, maar altijd bleef het schrijven, dicht op de eigen huid.
Mirjam van Hengel, die eerder het succesvolle Hoe mooi alles (2014) publiceerde over de liefde tussen Leo en Tineke Vroman, sprak wekelijks met Campert en kreeg inzage in al zijn papieren.
Ze schreef een portret over de man die al meer dan een halve eeuw het Nederlandse literaire landschap kleurt, die even graag alleen is als in gezelschap, even lui als productief, even opgeruimd als melancholiek, even betrokken bij de wereld als onverstoorbaar zichzelf.
Mirjam van Hengel (1967) studeerde Nederlandse letterkunde aan de Universiteit Utrecht. Ze was jarenlang redacteur bij uitgeverij Van Oorschot en uitgeverij Querido en is poëzieprogrammeur bij onder meer De Nieuwe Liefde. In 2014 verscheen haar boek Hoe mooi alles. Leo en Tineke Vroman, een liefde in oorlogstijd, dat lovend werd ontvangen en bewerkt tot theaterstuk.
Remco Campert (1929) is dichter, romancier en columnist. Voor zijn poëzie ontving hij onder meer de Reina Prinsen Geerligsprijs, de Poëzieprijs van de gemeente Amsterdam, de Jan Campertprijs, de P.C. Hooft-prijs en De Gouden Ganzenveer. In 2015 werd hij bekroond met de Prijs der Nederlandse Letteren. De vader van Remco Campert was de dichter Jan Campert, die 'Het Lied der Achttien Dooden' schreef, zijn moeder de actrice Joeki Broedelet. Voorjaar 1950 richt Remco Campert met Rudy Kousbroek het tijdschrift Braak op. In juli van hetzelfde jaar wordt de redactie uitgebreid met Lucebert en Bert Schierbeek. Na het verschijnen van de bloemlezing Atonaal in 1951, onder redactie van Simon Vinkenoog, worden de daarin opgenomen dichters onder wie Gerrit Kouwenaar, Jan G. Elburg en Hugo Claus, aangeduid als de Vijftigers.
Remco Camperts verhalen en romans worden gewaardeerd door een groot publiek en boeken als Het leven is vurrukkulluk (1961) en Tjeempie! of Liesje in luiletterland (1968) staan nog steeds op de leeslijsten.
In 1976 ontvangt hij de P.C. Hooftprijs voor zijn poëzie: 'Het hele poëtische oeuvre van Remco Campert overziend, is de jury onder de indruk gekomen van de persoonlijke kroniek van de jaren 1950-1970 die erin is neergeschreven. De hachelijke en belachelijke feiten van deze levensperiode zijn door de dichter onvergetelijk geboekstaafd.'
Van 1989 tot 1995 leest Campert met Jan Mulder en Bart Chabot in theaters voor uit eigen werk. Van 1996 tot 2006 schrijft Campert samen met Mulder een gezamenlijke column op de voorpagina van de Volkskrant, CaMu. Sinds 2012 heeft hij in deze krant een eigen wekelijkse column en daarnaast zijn 'Somberman', over het gelijknamige personage dat hij voor het eerst opvoerde in Somberman's actie, het Boekenweekgeschenk van 1985. In 2004 verscheen Een liefde in Parijs, zijn eerste roman in meer dan tien jaar, die zeer lovend werd besproken en uitgroeide tot een grote bestseller. Het Parool schreef: 'Hier is de meester aan het werk.' In 2006 volgde Het satijnen hart, een weemoedig portret van een schilder die tot op hoge leeftijd niet kan kiezen tussen liefde en kunst.
De afgelopen vijf jaar verschenen onder meer de roman Hôtel du Nord (2013), de dichtbundels Licht van mijn leven (2014, met litho's van Ysbrant) en Verloop van jaren: 40 poëtische notities (2015). Het fotoboek De ziel krijgt voeten (2013), maakte hij met zijn dochter Cleo Campert. Zijn verzamelde columns voor de Volkskrant zijn te lezen in Het verband tussen de dingen ben ik zelf (2012), Te vroeg in het seizoen (2014), Vandaag ben ik een lege kartonnen doos (2015), Zonder roken bij mij geen poëzie (2016) en Somberman op drift (2016). In 2016 verscheen eveneens Campert & Campert, een bundeling van alle stukken van Remco én zijn vader Jan Campert in Elsevier. Recent verscheen de dichtbundel Open ogen (2018).   (Bron: Bezige Bij)
Titel: Een knipperend ogenblik.
Portret van Remco Campert
Auteur: Mirjam Van Hengel
Biografie
Taal: Nederlands
Uitgever: Bezige Bij, De
Druk: 1e
Aantal pagina's 512
Uitvoering: Gebonden
Verschenen: 23 augustus 2018
Presentatie: 5 september 2018
ISBN 9789403122908
€ 29,99
new books
portret van Remco Campert
fleursdumal.nl magazine
More in: #Biography Archives, - Book News, - Bookstores, Archive C-D, Archive G-H, Art & Literature News, Campert, Remco, Remco Campert
---
Forme brève, mais moins abrupte que le haïku, le quatrain ne s'en tient pas au lapidaire, il sait donner du rythme à la pensée, à l'émotion, à la surprise, il sait initier un questionnement, amorcer une méditation, esquisser un chant.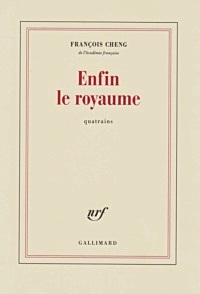 À la suite des poètes chinois des origines, mais aussi d'Omar Khayyâm et d'Emily Dickinson, François Cheng atteste ici du pouvoir singulier de ce mode d'expression resserré, pourtant si peu enclos, si ouvert aux résonances, aux errances fertiles, voire à une manière salutaire d'envoûtement simple.
François Cheng (1929) de l'Académie française (2002) – Grand prix de la Francophonie de l'Académie française (2001)
François Cheng
Enfin le royaume. Quatrains
Collection Blanche, Gallimard
Parution : 08-02-2018
160 pages
140 x 205 mm
Genre : Poésie: Littérature française
Époque : XXe-XXIe siècle
ISBN : 9782072767449
Gencode : 9782072767449
Code distributeur : G01421
Prix: €15,00
new poetry François Cheng
fleursdumal.nl
More in: - Book News, - Bookstores, Archive C-D, Archive C-D, Art & Literature News
---
Preparation
A time will come when I shall breathe
New melodies to soothe and fold,
Like portions of a mellow sheath,
My sorrow. While my songs withhold
Their tones, I pause before the years;
I gaze on the grey world ; I strive
To clear the mist of doubting tears.
My songs, what music you ll derive
From silence in the time to come!
Gladys Cromwell
(1885-1919)
Preparation
fleursdumal.nl magazine
More in: Archive C-D, Cromwell, Gladys, Gladys Cromwell
---
Tishani Doshi on Girls are Coming Out of the Woods: "I want to give this book to the people I love, and say to them, memorize this, never forget. – Jeet Thayil Each poem promises the sharpness of broken sea-shells, the smell of brine.
In this collection, Tishani Doshi inhabits the different homes: her childhood, the body, cities that were passed through, cycles of rain. There are poems of celebration and homages, as there are poems lamenting human cruelty and dispassion. This is also a book of travel and of homecoming, of familiar decay and startling, haunting discoveries of our oldest themes of love, grief, suffering and anger."
Girls are coming out of the woods,
wrapped in cloaks and hoods,
carrying iron bars and candles
and a multitude of scars, collected
on acres of premature grass and city
buses, in temples and bars. Girls
are coming out of the woods
with panties tied around their lips,
making such a noise, it's impossible
to hear. Is the world speaking too?
Tishani Doshi in Girls are Coming Out of the Woods (fragment)
Tishani Doshi is an award-winning poet and dancer of Welsh-Gujarati descent. She was born in Madras, India, in 1975. She received her masters in writing from the Johns Hopkins University in America and worked in London in advertising before returning to India in 2001 to work with the choreographer Chandralekha, with whom she performed on many international stages. An avid traveller, she has been trekking in the Ethiopian Bale Mountains, visited Antarctica with a group of high-school students, and documented the largest transvestite gathering in Koovakam. She has written about her travels in newspapers such as the Guardian, International Herald Tribune, The Hindu and the Financial Times. She won an Eric Gregory Award for her poetry in 2001. In 2006, she won the All-India Poetry Competition, and her debut collection, Countries of the Body (Aark Arts), won the Forward Prize for Best First Collection. Her first novel, The Pleasure Seekers (Bloomsbury, 2010), was longlisted for the Orange Prize and shortlisted for the Hindu Fiction Award, and has been translated into several languages. Her second poetry collection, Everything Begins Elsewhere, was published by Bloodaxe Books in 2012. Her third, Girls Are Coming Out of the Woods, is due from Bloodaxe in 2018. Tishani Doshi currently lives on a beach between two fishing villages in Tamil Nadu with her husband and three dogs, and sometimes moonlights as a dancer.
Girls are Coming Out of the Woods
by Tishani Doshi
PBS Recommendation Summer 2018
Publisher: Bloodaxe Books Ltd
Publication Date: 10 May 2018
Paperback £9.95
ISBN: 9781780371979
Pages: 96
Size: 234 x 156mm
Engelstalig
new poetry
fleursdumal.nl magazine
More in: #Editors Choice Archiv, - Book News, - Bookstores, Archive C-D, Art & Literature News
---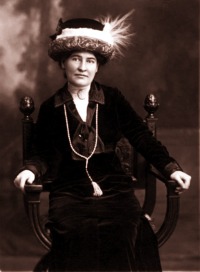 Arcadian Winter
Woe is me to tell it thee,
Winter winds in Arcady!
Scattered is thy flock and fled
From the glades where once it fed,
And the snow lies drifted white
In the bower of our delight,
Where the beech threw gracious shade
On the cheek of boy and maid:
And the bitter blasts make roar
Through the fleshless sycamore.
White enchantment holds the spring,
Where thou once wert wont to sing,
And the cold hath cut to death
Reeds melodious of thy breath.
He, the rival of thy lyre,
Nightingale with note of fire,
Sings no more; but far away,
From the windy hill-side gray,
Calls the broken note forlorn
Of an aged shepherd's horn.
Still about the fire they tell
How it long ago befell
That a shepherd maid and lad
Met and trembled and were glad;
When the swift spring waters ran,
And the wind to boy or man
Brought the aching of his sires–
Song and love and all desires.
Ere the starry dogwoods fell
They were lovers, so they tell.
Woe is me to tell it thee,
Winter winds in Arcady!
Broken pipes and vows forgot,
Scattered flocks returning not,
Frozen brook and drifted hill,
Ashen sun and song-birds still;
Songs of summer and desire
Crooned about the winter fire;
Shepherd lads with silver hair,
Shepherd maids no longer fair.
Willa Cather
(1873-1947)
poetry
fleursdumal.nl magazine
More in: #More Poetry Archives, Archive C-D, Archive C-D
---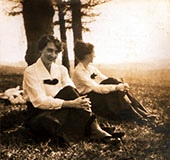 Grief
Exultant whirlwind wrung the branches ;
And the weak leaves were loosed with power.
I heard the pelting dissonances ;
Anguish in the autumn shower.
But living petals now take wing
Like butterflies with dusky flashes;
April flutters her white ashes
Inaudibly, remembering.
Gladys Cromwell
(1885-1919)
Grief
fleursdumal.nl magazine
More in: Archive C-D, Cromwell, Gladys, Gladys Cromwell
---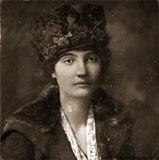 The Actor-Soldier
On the grass I m lying,
My blanket is the sky ;
This feeling is called dying.
No one will testify
They saw me suffer this ;
There s no one passing by.
The wonder of it is,
I m by myself at last
With plain realities.
No one is here to cast
A part for me to play ;
My term of life is past.
No one is here to see
How I can meet and take
This end ; how gallantly
Though the ice that binds a lake
Must weigh less heavily
Than Death to my soul awake.
Gladys Cromwell
(1885-1919)
The Actor-Soldier
fleursdumal.nl magazine
More in: Archive C-D, Cromwell, Gladys, Gladys Cromwell
---
Mijnheer Cros gaat op een bijzondere manier in op het leven van Charles Cros (1842-1888).

Deze literaire ingenieur (Liesbeth van Nes) en boeiende buitenstaander (Bernlef) kan worden genoemd als de literaire voorloper op Dada, het surrealisme en het absurdisme, maar ook als de commercieel weinig gewiekste uitvinder van de fonograaf, de kleurenfotografie en (met een knipoog) de communicatie met andere planeten.
Een bescheiden selectie van zijn poëzie en monologen vormt in samenhang met zijn hinkende privéleven, de springplank voor losjes op zijn leven geïnspireerde schetsen, in proza, poëzie en beeld van Harry van Doveren, Kreek Daey Ouwens, Theo Rikken en Ineke van Doorn.
Charles Cros (1842-1888) was een Frans dichter. Hij mag worden gezien als een van de literaire voorlopers van het dadaïsme, het surrealisme en het absurdisme. Daarnaast was hij uitvinder van de fonograaf en de kleurenfotografie. Het lukte hem echter niet deze uitvindingen te gelde te maken.
Mijnheer Cros
Cros, Charles
Rikken, Theo – Doveren, Harry van – Doorn, Ineke van – Daey Ouwens, Kreek
ISBN 978-90-8684-162-2
Formaat: 12.5 x 20 cm.
Omvang: 128 pag.
€17,50
2018
Uitgeverij IJzer
new books
fleursdumal.nl magazine
More in: - Book News, Archive C-D, Art & Literature News, Cros, Charles, DADA, Ouwens, Kreek Daey, Photography, SURREALISM
---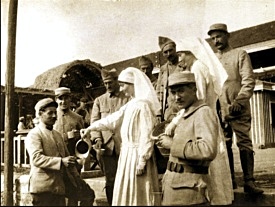 The Poet
O tell me, tell me,
How did you drain
Your song to drops
Clear as rain?
What labor, what sorrow,
What sacrifice,
Crystal d your song
To beryl ice?
What burning gladness
Warmed it again
To a vapor sweet,
Clear as rain?
O tell me, tell me,
Melody s price
Is it work, is it pain,
Is it sacrifice?
Gladys Cromwell
(1885-1919)
The Poet
fleursdumal.nl magazine
More in: *War Poetry Archive, Archive C-D, Cromwell, Gladys, Gladys Cromwell
---
Older Entries »
Thank you for reading FLEURSDUMAL.NL - magazine for art & literature