AUDIO, CINEMA, RADIO & TV
·
Forum of Live Art Amsterdam 2018 in Arti et Amicitiae
·
Walter Benjamin: Deutsche Menschen – Eine Folge von Briefen
·
Chinese Authorities Razing Ai Weiwei's Studio Part of Larger Attack on Artistic Expression
·
Ufarassus: Gothic translation of the poem "Overvloed" by Bert Bevers
·
41ste editie Uitmarkt van 24 tot 26 augustus 2018 in Amsterdam
·
Rick Warner: Godard and the Essay Film. A Form That Thinks
·
David Lynch & Kristine McKenna: Room to Dream
·
Josefin Arnell winner Theodora Niemeijer prize 2018
·
Festival de la BnF 2018 Paris: La Bibliothèque parlante
·
Viking Eggeling: Four frames from "Diagonal-Symphonie"
·
Oerol #festivaleiland 15 – 24 juni 2018
·
ELO 2018 Mind The Gap!
FLAM (Forum of Live Art Amsterdam) 2018 is een jaarlijks terugkerende tentoonstelling in Arti et Amicitiae, waarin de grote verscheidenheid aan uitingen binnen de hedendaagse performancekunst ruimte krijgt.
FLAM VIII
Look at me, then look at me again
FLAM LIVE: 4 – 7 SEPTEMBER
FLAM ENCOUNTER: 12 – 30 SEPTEMBER

De achtste editie vangt aan met FLAM Live: een intensieve week van live-kunst, waarin het lichaam met diens vele betekenissen het medium is. Deze editie wordt uitgebreid met FLAM Encounter: een tentoonstelling met installaties die op verschillende manieren hun oorsprong vinden in een performance. Middels deze transformatie biedt FLAM VIII een podium voor zowel de efemere als de materiële kant van diverse artistieke praktijken.
Om verschillende perspectieven op de werken te activeren hanteert FLAM VIII een metaforisch kader. De performances in de live-week worden opgevat als elementen van een wilde tuin; de toeschouwers worden uitgenodigd door de wilde tuin te dwalen, en samen met anderen de live-ervaring te delen.
De tentoonstelling wordt opgevat als een cruise-tuin, waarin objecten een beweging aansporen. FLAM Encounter nodigt het publiek uit om met een cruisende attitude de tentoonstellingszalen te betrekken, verschillende gezichtspunten in te nemen en een persoonlijke relatie aan te gaan met de objecten en andere lichamen in de ruimte. Het programma is ontworpen om onverwachte kruisbestuivingen te genereren tussen de kunstenaars, hun werk en het publiek.
Richard John Jones, Matthew Day, Richard John Jones, Maison JaJa, Dionisios Argyropoulos Ioannou, Sara Giannini, Pauline Jardin Curnier, Clementine Edwards, Tirza Kater, Wilfried Tomescu, Giorgos Tsiongas, Rabea Ridlhammer, Lukas Hoffmann, Clara Saito – Christopher Tym, Kurt Dickriot, Lady Dada, Natasha Papadopoulou, keyon gaskin, Rose Akras, Titus Nouwens, Olivia Reschofsky, Alice Pons, Emilia Thorin, Alina Lupu, Jan-Pieter 't Hart, Bea Correa, Katja Vercouteren, Alex Bailey, Roland Rauschmeier, Rebecca Chaillon, Tomislav Feller, Andrea Folache Zavala, Astrit Ismaili, Mami Kang, Maria Metsalu, Dora Longo Bahia, Harold Offeh, Marijn Ottenhof, Vincent Riebeek, Nicolas Roses, Mathias Ringgenberg, Antonia Steffens, Julian Weber, Philipp Gufler, Maria Metsalu, Hannah Perry, Sarah van Lamsweerde, Erin Hill
FLAM
Forum of Live Art
dinsdag 4 september 2018 t/m zondag 30 september 2018
Arti et Amicitiae
Rokin 112, 1012 LB Amsterdam
E-mailadres: arti@arti.nl
Telefoonnummer: 020-6245134
 # meer info op website Arti et Amicitiae 
Forum of Live Art Amsterdam 2018 in Arti et Amicitiae
fleursdumal.nl magazine
More in: # Music Archive, AUDIO, CINEMA, RADIO & TV, Dada, Dadaïsme, DANCE, Exhibition Archive, Performing arts, STREET POETRY, THEATRE
---
Von Ehre ohne Ruhm, von Grösse ohne Glanz, von Würde ohne Sold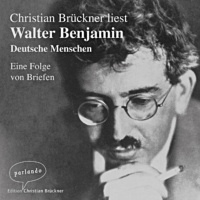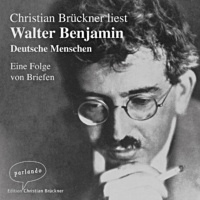 Die 1936 in einem Schweizer Verlag erschienene Briefsammlung "Deutsche Menschen" ist Walter Benjamins letzte Veröffentlichung zu Lebzeiten.
Siebenundzwanzig Briefe von Kant bis Goethe, von Droste-Hülshoff bis Büchner aus den Jahren zwischen 1767 und 1883 hat er zusammengestellt und kommentiert, um seinen Landsleuten das bessere Beispiel eines aufgeklärten und humanistischen Bürgertums vorzuhalten.
Das Private und das Objektive der Briefe sind durch den Abstand des Betrachters nicht mehr Gegensätze: Beides vermischt sich, gleicht sich an. Die Personen mit ihren Bedürfnissen gehen auf in ihrer Epoche, ihre Freuden und Schmerzen zeigen sich als Zeichen ihrer Zeit und Herkunft.
Walter Benjamin
Deutsche Menschen
Eine Folge von Briefen
(Ungekürzte Lesung)
MP3 Hörbuch Download
€13,95
Laufzeit ca. 223 Minuten.
Vorgelesen von Christian Brückner
Argon Verlag GmbH
Oktober 2017
Format: MP3
Kopierschutz: Adobe
new audio books
fleursdumal.nl magazine
More in: - Audiobooks, Archive A-B, Art & Literature News, AUDIO, CINEMA, RADIO & TV, Walter Benjamin
---
_____________________________________________________________________________
August 7, 2018
NEW YORK – The unannounced demolition of Chinese artist Ai Weiwei's studio in Beijing is symptomatic of a larger attack on human rights and artistic expression in China, said PEN America today.
On August 6, Artist and activist Ai Weiwei announced on social media that authorities had demolished his Beijing artist studio. Ai stated that he had received no advance notice prior to the demolition. Although several of his works were damaged in the studio's demolition, the artist explained that he is more preoccupied with the effects of China's "urban development" projects on artists and migrant populations, saying: "Since last year, a policy was enacted to clear out migrant workers from Beijing . . . Those who do not belong to the establishment, including artists, are always the first to be discriminated against and sacrificed."
Within the past few years, artist colonies including Songzhuang and Caochangdi—the latter an arts district that Ai helped develop—have been targeted for eviction and demolition. Artists have cited both runaway economic development and political disfavor as rationales for authorities' hostile attitudes. More broadly, an urban development policy conceived last year to push migrant workers out of Beijing has empowered local authorities to take unannounced action to demolish property, a policy that has led to thousands of migrant workers losing their homes.
"Regardless of the government's motives, the unannounced demolition of an artist's studio is a demonstration of a lack of appreciation or even acknowledgment for the role of the artist in society," said Julie Trébault, Director of PEN America's Artists at Risk Connection. "Around the world, artist studios and communes are spaces to be cherished, not discarded."
PEN America leads the Artists at Risk Connection (ARC), a program dedicated to assisting imperiled artists and strengthening the network of organizations that support them. If you or someone you know is an artist at risk, contact ARC here.
PEN America stands at the intersection of literature and human rights to protect open expression in the United States and worldwide. They champion the freedom to write, recognizing the power of the word to transform the world. Their mission is to unite writers and their allies to celebrate creative expression and defend the liberties that make it possible.
www.pen.org
the freedom to write
fleursdumal.nl magazine
More in: Ai Weiwei, Art & Literature News, AUDIO, CINEMA, RADIO & TV, Exhibition Archive, FDM Art Gallery, MUSEUM OF PUBLIC PROTEST, REPRESSION OF WRITERS, JOURNALISTS & ARTISTS
---
   Audio-file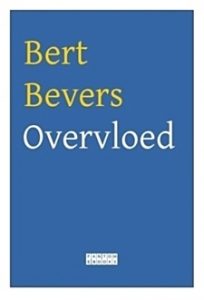 A reading of Ufarassus the Gothic translation of the poem "Overvloed" by Bert Bevers.
Translation by HroÞiland Bairteins, Tom De Herdt and J.G. Quak and recorded by Eric Kingsepp.
# Link to Audio-file of a reading of Ufarassus (Overvloed) by Bert Bevers
BERT BEVERS
OVERVLOED
Tien vertalingen van één gedicht
FANTOM EBOOKS
Art Brut Digital Editions
Series Fantom Ebooks
www.fleursdumal.nl
FANTOM 1
Fantom Ebook 2017
ISBN: 978-90-76326-09-2
NUR 306
1ste PDF-uitgave FANTOM, Augustus 2017
audio-file poem by Bert Bevers
fleursdumal.nl magazine
More in: #Archive A-Z Sound Poetry, - Audiobooks, Archive A-B, AUDIO, CINEMA, RADIO & TV, Overvloed
---
De Uitmarkt vindt evenals vorig jaar plaats rond het Oosterdok en het Marineterrein Amsterdam. Traditiegetrouw in het laatste weekend van augustus, dit jaar van vrijdag 24 tot en met zondag 26 augustus. Gedurende deze drie dagen zijn er op zo'n 25 podia circa 300 optredens te bewonderen, met op zondagavond de populaire Musical Sing a Long als afsluiter.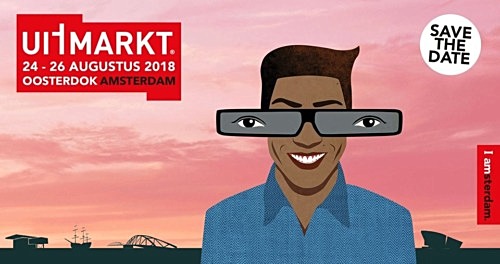 De Uitmarkt vormt de start van het culturele seizoen. Het laat bezoekers proeven van het diverse culturele aanbod dat Nederland te bieden heeft. Door het succes van de afgelopen editie heeft Stichting Uitmarkt ervoor gekozen om de Uitmarkt 2018 wederom op en rond het Oosterdok te laten plaatsvinden. Met toegang tot onder andere het Scheepvaartmuseum, NEMO Science Museum en het Marineterrein Amsterdam heeft deze locatie de bezoeker veel variatie te bieden.
Meer nog dan vorig jaar, door de uitbreiding met een extra stuk terrein. Het Scheepvaartmuseum vormt opnieuw het prachtige decor van het hoofdpodium.
'Bezoekers hebben vorig jaar enthousiast gereageerd op de nieuwe locatie. Dit in combinatie met de goede infrastructurele voorzieningen, was voor ons reden genoeg om dit gebied opnieuw in te richten voor de 41 ste editie van de Uitmarkt', zegt Jan de Rooij, voorzitter Stichting Uitmarkt.
Bezoekers van de Uitmarkt krijgen een gratis voorproefje van wat er in het seizoen 2018-2019 in de theaters, musea en concertzalen te beleven is. Artiesten vanuit het hele land en van verschillende genres zijn aanwezig. Naast de gevestigde orde is er ook volop ruimte voor nieuwkomers. Bijvoorbeeld in de Remix Area waar urban talent uit de verschillende Amsterdamse stadsdelen zich presenteren of de jonge theatermakers op het Fringe podium.
# Meer informatie over het programma op website www.uitmarkt.nl
41ste editie van de Uitmarkt – hét startsein van het Nederlandse culturele seizoen – vindt plaats rond het Oosterdok en op het Marineterrein Amsterdam van 24 tot 26 augustus 2018.
fleursdumal.nl magazine
More in: - Book News, - Bookstores, Art & Literature News, AUDIO, CINEMA, RADIO & TV, DANCE, Exhibition Archive, LITERARY MAGAZINES, MUSIC, STREET POETRY, THEATRE
---
Godard and the Essay Film offers a history and analysis of the essay film, one of the most significant forms of intellectual filmmaking since the end of World War II. Warner incisively reconsiders the defining traits and legacies of this still-evolving genre through a groundbreaking examination of the vast and formidable oeuvre of Jean-Luc Godard.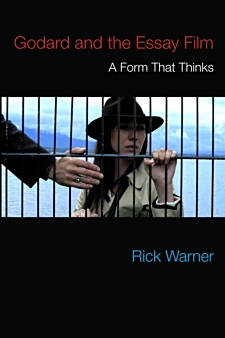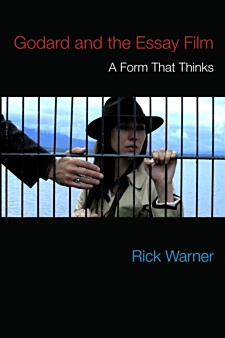 The essay film has often been understood by scholars as an eccentric development within documentary, but Warner shows how an essayistic process of thinking can materialize just as potently within narrative fiction films, through self-critical investigations into the aesthetic, political, and philosophical resources of the medium.
Studying examples by Godard and other directors, such as Orson Welles, Chris Marker, Agnès Varda, and Harun Farocki, Warner elaborates a fresh account of essayistic reflection that turns on the imaginative, constructive role of the viewer.
Through fine-grained analyses, this book contributes the most nuanced description yet of the relational interface between viewer and screen in the context of the essay film. Shedding new light on Godard's work, from the 1960s to the 2010s, in film, television, video, and digital stereoscopy, Warner distills an understanding of essayistic cinema as a shared exercise of critical rumination and perceptual discovery.
Rick Warner is an assistant professor of film in the Department of English and Comparative Literature at the University of North Carolina, Chapel Hill.
Godard and the Essay Film
A Form That Thinks
Rick Warner
Publication Date: July 2018
Categories: Film
Page Count: 288 pages
Size 6 x 9
Northwestern University Press
Cloth Text – $99.95
ISBN 978-0-8101-3738-7
Paper Text – $34.95
ISBN 978-0-8101-3737-0
new books
fleursdumal.nl magazine
More in: - Book News, - Bookstores, Archive G-H, Art & Literature News, AUDIO, CINEMA, RADIO & TV, Photography
---
David Lynch – co-creator of Twin Peaks and writer and director of groundbreaking films such as Eraserhead, The Elephant Man, Blue Velvet and Mulholland Drive – opens up about a lifetime of extraordinary creativity, the friendships he has made along the way and the struggles he has faced – sometimes successful, sometimes not – to bring his projects to fruition.
Part-memoir, part-biography, Room to Dream interweaves Lynch's own reflections on his life with the story of those times, as told by Kristine McKenna, drawing from extensive and explosive interviews with ninety of Lynch's friends, family members, actors, agents, musicians and collaborators. Lynch responds to each recollection and reveals the inner story of the life behind the art.
David Lynch advanced to the front ranks of international cinema in 1977 with the release of his first film, the startlingly original Eraserhead. Since then, Lynch has been nominated for three Best Director Academy Awards for The Elephant Man, Blue Velvet and Mulholland Drive, was awarded the Palme d'Or for Wild at Heart and has established himself as an artist of tremendous range and wit. In 1990, Twin Peaks mania swept the world when his groundbreaking television series premiered on ABC. A new season of Twin Peaks aired in May 2017 to widespread acclaim.
Kristine McKenna is a widely published critic and journalist who wrote for the Los Angeles Times from 1977 to 1998. Her profiles and criticism have appeared in Artforum, The New York Times, Artnews, Vanity Fair, The Washington Post and Rolling Stone Magazine.
"Everybody has theories about what the show is about, which is great, and it wouldn't matter if I explained my theory. Things have harmonics, and if you're true to an idea as much as you can be, then the harmonics will be there and they'll be truthful even though they may be abstract" David Lynch in the New York Times on his new book, Room to Dream.
Room to Dream
David Lynch & Kristine McKenna
Hardcover
592 pages
Publisher: Canongate Books;
Main edition (19 Jun. 2018)
Language: English
ISBN-10: 1782118381
ISBN-13: 978-1782118381
Product Dimensions: 16.2 x 4.8 x 24 cm
new books
fleursdumal.nl magazine
More in: #Biography Archives, - Book News, - Book Stories, Archive K-L, Art & Literature News, AUDIO, CINEMA, RADIO & TV, David Lynch
---
The Theodora Niemeijer prize 2018 is awarded to Josefin Arnell. This was announced last Saturday during a ceremony in the auditorium of the Van Abbemuseum. Arnell will develop the project THE TICK in Het Oog (The Eye) in the Van Abbemuseum for half a year, starting end of September 2018, and in addition receives prize money of €10.000.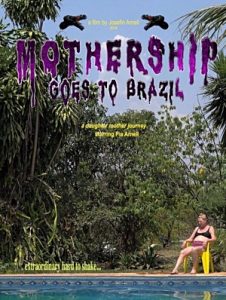 The jury felt inspired by the ambiguous world Josefin tries to create. What first appears as a sugar coated dreamy cartoonlike world in which millennial girls like to dwell, can suddenly turn into a horror scenario and back.
The second place is for Joy Mariama Smith, the third place for Isabelle Andriessen; they will receive €2.500 and €1.500 respectively. During this fourth edition of the Theodora Niemeijer prize, the jury had to select from nearly 100 project proposals.
The Theodora Niemeijer prize was introduced in 2012 by the Stichting Niemeijer Fonds and the Van Abbemuseum because women are still a minority in exhibitions and museum collections.
The prize is awarded once every two years to an artist living and working in the Netherlands who graduated at most five years ago. It is the only Dutch prize for visual arts dedicated specifically to women artists. Previous winners were Sissel Marie Tonn in 2016, Sachi Myachi in 2014 and Sarah van Sonsbeeck in 2012.
This years jury: Andrea Davina, board member Stichting Niemeijer Fonds; Diana Franssen, curator and head of research Van Abbemuseum; Juliette Jongma, director Galerie Juliette Jongma; Iris Kensmil, artist; Gabriëlle Schleijpen, artistic director Dutch Art Institute.
Josefin Arnell winner Theodora Niemeijer prize 2018
THE TICK presented in the Van Abbemuseum starting end of september 2018
THE TICK is a proposal by Josefin Arnell in which she would like to develop a sculpture in the shape of a monstrous giant tick that you can climb on. The sculpture will work as a playground in Het Oog for the viewer to discover in a playful way a mutated scary tick. Arnell would like to develop a sensor that sends signals when climbing or sitting on the sculpture, which fills the air with sound.
# more information on website Van Abbemuseum
fleursdumal.nl magazine
More in: Art & Literature News, AUDIO, CINEMA, RADIO & TV, Exhibition Archive, Performing arts
---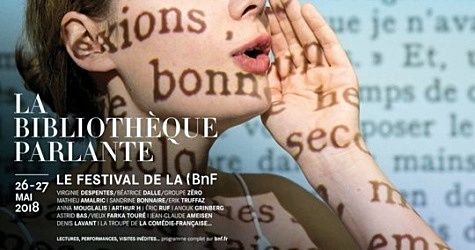 Festival de la BnF 2018 Paris
Les textes de La Bibliothèque parlante dans les collections de la BnF (samedi 26 et dimanche 27 mai 2018 – François-Mitterrand –  BnF Paris)
# Website La Bibliothèque parlante
fleursdumal.nl magazine
More in: - Book News, Art & Literature News, AUDIO, CINEMA, RADIO & TV, FDM in Paris, Libraries in Literature
---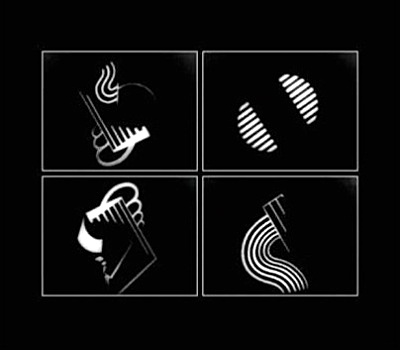 Four frames from "Diagonal-Symphonie"
Film still of "Diagonal Symphonie"
by Viking Eggeling (1880-1925)
fleursdumal.nl magazine
More in: AUDIO, CINEMA, RADIO & TV, Dada, DADA, Dadaïsme, MUSIC, Viking Eggeling
---
More in: AUDIO, CINEMA, RADIO & TV, DANCE, Oerol, STREET POETRY, THEATRE
---
The Electronic Literature Organization (ELO) holds its 2018 Conference and Festival, hosted by the Université du Québec à Montréal from 13 to 17 August 2018.
The Conference, the Festival and Exhibits will be held August 13th to 17th in downtown Montréal, Québec, Canada. Mind the Gap! will be bilingual, with both English and French tracks, showcasing Montreal's important and dynamic local Québécois e-lit/digital arts community and extending a special welcome to e-lit's global francophonie.
The aim of this conference is to think about e-lit in a digital culture. What is its relationship to current cultural practices and trends?
Two directions are proposed: explorations and interventions. The first direction features e-lit's exploratory nature, its formal aspects, its use of technology, its renewal of narrative conventions, and at the same time its impact on literary theories and methodologies to renew themselves.
The second direction considers e-lit's place in the public sphere, its relationship to digital and urban culture, to forms of conservation and presentation, and also to performance.
# more information on website ELO 2018 Mind The Gap!
ELO 2018 Mind The Gap!
13 – 17 August 2018
The Electronic Literature Organization (ELO) announces its 2018 Conference and Festival, hosted by the Université du Québec à Montréal.
fleursdumal.nl magazine
More in: #Archive A-Z Sound Poetry, #Archive Concrete & Visual Poetry, Art & Literature News, AUDIO, CINEMA, RADIO & TV, Literary Events, Visual & Concrete Poetry
---
Older Entries »
Thank you for reading FLEURSDUMAL.NL - magazine for art & literature