Austen, Jane
·
Lies Jane Austen Told Me by: Julie Wright
·
A Secret Sisterhood: The Literary Friendships of Jane Austen, Charlotte Bronte, George Eliot, and Virginia Woolf by Emily Midorikawa
·
LOVE & FRIENDSHIP, MOVIE BASED ON STORY BY JANE AUSTEN
·
Anne Stevenson: Re-Reading Jane
·
Jane Austen: Northanger Abbey
·
Virginia Woolf: Jane Austen
·
Jane Austen: When Stretch'd on One's Bed
·
Jane Austen: To the Memory of Mrs. Lefroy who died Dec'r 16, my Birthday
·
Jane Austen: When Winchester races
·
Jane Austen: See they come, post haste from Thanet
·
Jane Austen: Oh! Mr Best You're Very Bad
·
Jane Austen: Mock Panegyric on a Young Friend
Ever since Emma read Pride and Prejudice, she's been in love with Mr. Darcy and has regarded Jane Austen as the expert on all things romantic.
So naturally when Emma falls for Blake Hampton and he invites her home to meet his parents, she is positive an engagement is in her future. After all, Blake is a single man in possession of a good fortune, and thus must be in want of a wife.


But when it turns out that what Blake actually wants is more of a hook-up than a honeymoon, Emma is hurt, betrayed, and furious. She throws herself deeper into her work as CMO of Kinetics, the fastest growing gym franchise in the nation. She loves her work, and she's good at it, which is why she bristles when her boss brings in a consultant to help her spearhead the new facilities on the East Coast. Her frustration turns to shock when that consultant turns out to be Blake's younger brother, Lucas.

Emma is determined not to fall for Lucas, but as she gets to know him, she realizes that Lucas is nothing like his brother. He is kind and attentive and spends his time and money caring for the less fortunate.


What she can't understand is why Lucas continues to try to push her back into Blake's arms when he so clearly has fallen as hard for her as she has fallen for him. It isn't until Lucas reveals to Emma that he was adopted into the Hampton family that she begins to understand his loyalty to Blake as well as his devotion to the child April-she is Lucas's biological niece.


Emma opens up to Lucas about the feelings of abandonment she has harbored ever since she was a child and her mother left the family. As she helps Lucas deal with his past demons, she is able to exorcise some of her own.
Realizing that her love life is as complicated as anything Jane Austen could have dreamed up, Emma must find a way to let Blake know that it's time for him to let her go and to let Lucas know it's time for him to love her back.
Julie Wright wrote her first book when she was fifteen, and has since written twenty-three novels. She has a husband, three kids, a dog, and a varying amount of fish, frogs, and salamanders (depending on attrition). She loves writing, reading, traveling, speaking at schools, hiking, playing with her kids, and watching her husband make dinner.
Julie Wright
Lies Jane Austen Told Me
Published: 2017
Pages: 320
ISBN: 9781629723426
Publisher: Shadow Mountain
fleursdumal.nl magazine
More in: - Book News, - Bookstores, Archive A-B, Archive W-X, Art & Literature News, Austen, Jane, Austen, Jane, Jane Austen
---
Male literary friendships are the stuff of legend; think Byron and Shelley, Fitzgerald and Hemingway.
But the world's best-loved female authors are usually mythologized as solitary eccentrics or isolated geniuses.
Coauthors and real-life friends Emily Midorikawa and Emma Claire Sweeney prove this wrong, thanks to their discovery of a wealth of surprising collaborations: the friendship between Jane Austen and one of the family servants, playwright Anne Sharp; the daring feminist author Mary Taylor, who shaped the work of Charlotte Bronte; the transatlantic friendship of the seemingly aloof George Eliot and Harriet Beecher Stowe; and Virginia Woolf and Katherine Mansfield, most often portrayed as bitter foes, but who, in fact, enjoyed a complex friendship fired by an underlying erotic charge.
Through letters and diaries that have never been published before, A Secret Sisterhood resurrects these forgotten stories of female friendships. They were sometimes scandalous and volatile, sometimes supportive and inspiring, but always–until now–tantalizingly consigned to the shadows.
Emily Midorikawa's work has been published in the Daily Telegraph, the Independent on Sunday, and the Times. She is a winner of the Lucy Cavendish Fiction Prize and was a runner-up in the SI Leeds Literary Prize (judged by Margaret Busby) and the Yeovil Literary Prize (judged by Tracy Chevalier). She has a history degree from University College London, and is a graduate of the University of East Anglia's creative writing masters program. She now teaches at New York University–London.
A Secret Sisterhood:
The Literary Friendships of Jane Austen, Charlotte Brontë, George Eliot, and Virginia Woolf
by Emily Midorikawa (Author), Emma Claire Sweeney (Author), Margaret Atwood (Foreword)
Hardcover, 352 pages
Publication: October 2017
by Houghton Mifflin Harcourt
ISBN 054488373X
(ISBN13: 9780544883734)
fleursdumal.nl magazine
More in: - Book News, - Bookstores, Archive M-N, Art & Literature News, Austen, Jane, Austen, Jane, Brontë, Anne, Emily & Charlotte, Eliot, George, Mansfield, Katherine, Mansfield, Katherine, Virginia Woolf, Woolf, Virginia
---
Love and Friendship is a juvenile story by Jane Austen, dated 1790. From the age of eleven until she was eighteen, Jane Austen wrote her tales in three notebooks. The notebooks still exist – one in the Bodleian Library; the other two in the British Museum. They include among others Love and Freindship, written when Jane was fourteen, and The History of England, when she was fifteen.
The movie: Love & Friendship is an adaptation of young Jane Austen's novella Lady Susan, believed to have been written in the mid 1790s but revised up to a fair copy prepared in 1805 and finally published by her nephew, James Edward Austen-Leigh, in 1871.
Set in the 1790s, earlier than most Austen tales, LOVE & FRIENDSHIP concerns beautiful young widow Lady Susan Vernon (Kate Beckinsale) who has come to Churchill, the estate of her in-laws, to wait out colourful rumours about her dalliances circulating through polite society.
Whilst ensconced there, she decides to secure a husband for herself and for her daughter, Frederica, played by Morfydd Clark.
Chloë Sevigny, who starred with Beckinsale in Stillman's The Last Days of Disco (1998), plays Lady Susan's friend and confidante Alicia Johnson, with Stephen Fry as her husband, the "very Respectable" Mr. Johnson.
The waters are troubled by the arrival at Churchill of the handsome, eligible Reginald DeCourcy (Xavier Samuel) and silly but cheerful — and very rich — Sir James Martin (Tom Bennett).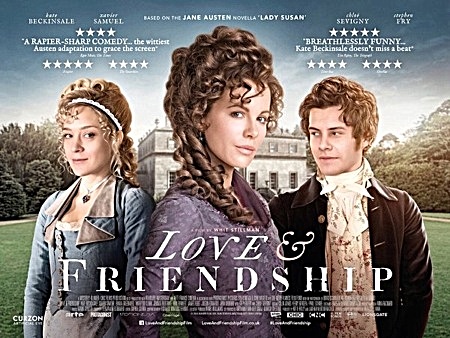 Lady Susan's designs are vehemently opposed by the http://loveandfriendshipmovie.com/ DeCourcy clan: Reginald's sister, Catherine DeCourcy Vernon (Emma Greenwell); his mother, Lady DeCourcy (Jemma Redgrave) and father, Sir Reginald DeCourcy (James Fleet). But Susan's brother-in-law, magnanimous Charles Vernon (Justin Edwards), prefers to see her, and everyone, with a benevolent regard.
After a series of dramatic turns at Churchill, Lady Susan finally risks destruction when her jealous rival, Lady Lucy Manwaring (Jenn Murray), arrives in London to make a shocking revelation, leading to the denouement of denouements.
Director: Whit Stillman
Writers: Jane Austen (based on her novella "Lady Susan"), Whit Stillman
Kate Beckinsale – Lady Susan Vernon
Chloë Sevigny – Alicia Johnson
Xavier Samuel – Reginald DeCourcy
Emma Greenwell – Catherine Vernon
Tom Bennett – Sir James Martin
Stephen Fry – Mr. Johnson
"One of the best films of the year."
– Peter Travers, Rolling Stone
"A devious delight! The material is a perfect fit for Whit Stillman."
– Nigel M. Smith, The Guardian
"Flat-out-hilarious. Jane Austen has never been funnier."
– Tim Robey, The Telegraph
# more info on website Love & Friendship
fleursdumal.nl magazine
More in: Art & Literature News, AUDIO, CINEMA, RADIO & TV, Austen, Jane, THEATRE
---
Anne Stevenson
(1933)
Re-Reading Jane
To women in contemporary voice and dislocation
she is closely invisible, almost an annoyance.
Why do we turn to her sampler squares for solace?
Nothing she saw was free of snobbery or class.
Yet the needlework of these needle eyes . . .
We are pricked to tears by the justice of her violence:
Emma on Box Hill, rude to poor Miss Bates,
by Mr Knightley's Were she your equal in situation —
but consider how far this is from being the case
shamed into compassion, and in shame, a grace.
Or wicked Wickham and selfish pretty Willoughby,
their vice, pure avarice which, displacing love,
defiled the honour marriages should be made of.
She punished them with very silly wives.
Novels of manners? Hymenal theology!
Six little circles of hell with attendant humours.
For what do we live but to make sport of our neighbours
And laugh at them in our turn? The philosophy
paused at the door of Mr. Bennet's century;
The Garden of Eden's still there in the grounds of Pemberley.
The amazing epitaph's "benevolence of heart"
precedes "the extraordinary endowments of her mind"
and would have pleased her, who was not unkind.
Dear votary of order, sense, clear art,
and irresistible fun, please pitch our lives
outside self-pity we have wrapped them in,
and show us how absurd we'd look to you.
You know the mischief poetry could do.
Yet when Anne Elliot spoke of its misfortune
to be seldom safely enjoyed by those who
enjoyed it completely, she spoke for you.
[This poem refers to the memorial to Jane Austen in Winchester Cathedral.]
Anne Stevenson poetry
kempis.nl poetry magazine
More in: Archive A-B, Archive S-T, Austen, Jane
---
Jane Austen
(1775-1817)
Northanger Abbey
Chapter 10
The Allens, Thorpes, and Morlands all met in the evening at the theatre; and, as Catherine and Isabella sat together, there was then an opportunity for the latter to utter some few of the many thousand things which had been collecting within her for communication in the immeasurable length of time which had divided them. "Oh, heavens! My beloved Catherine, have I got you at last?" was her address on Catherine's entering the box and sitting by her. "Now, Mr. Morland," for he was close to her on the other side, "I shall not speak another word to you all the rest of the evening; so I charge you not to expect it. My sweetest Catherine, how have you been this long age? But I need not ask you, for you look delightfully. You really have done your hair in a more heavenly style than ever; you mischievous creature, do you want to attract everybody? I assure you, my brother is quite in love with you already; and as for Mr. Tilney — but that is a settled thing — even your modesty cannot doubt his attachment now; his coming back to Bath makes it too plain. Oh! What would not I give to see him! I really am quite wild with impatience. My mother says he is the most delightful young man in the world; she saw him this morning, you know; you must introduce him to me. Is he in the house now? Look about, for heaven's sake! I assure you, I can hardly exist till I see him."
"No," said Catherine, "he is not here; I cannot see him anywhere."
"Oh, horrid! Am I never to be acquainted with him? How do you like my gown? I think it does not look amiss; the sleeves were entirely my own thought. Do you know, I get so immoderately sick of Bath; your brother and I were agreeing this morning that, though it is vastly well to be here for a few weeks, we would not live here for millions. We soon found out that our tastes were exactly alike in preferring the country to every other place; really, our opinions were so exactly the same, it was quite ridiculous! There was not a single point in which we differed; I would not have had you by for the world; you are such a sly thing, I am sure you would have made some droll remark or other about it."
"No, indeed I should not."
"Oh, yes you would indeed; I know you better than you know yourself. You would have told us that we seemed born for each other, or some nonsense of that kind, which would have distressed me beyond conception; my cheeks would have been as red as your roses; I would not have had you by for the world."
"Indeed you do me injustice; I would not have made so improper a remark upon any account; and besides, I am sure it would never have entered my head."
Isabella smiled incredulously and talked the rest of the evening to James.
Catherine's resolution of endeavouring to meet Miss Tilney again continued in full force the next morning; and till the usual moment of going to the pump–room, she felt some alarm from the dread of a second prevention. But nothing of that kind occurred, no visitors appeared to delay them, and they all three set off in good time for the pump–room, where the ordinary course of events and conversation took place; Mr. Allen, after drinking his glass of water, joined some gentlemen to talk over the politics of the day and compare the accounts of their newspapers; and the ladies walked about together, noticing every new face, and almost every new bonnet in the room. The female part of the Thorpe family, attended by James Morland, appeared among the crowd in less than a quarter of an hour, and Catherine immediately took her usual place by the side of her friend. James, who was now in constant attendance, maintained a similar position, and separating themselves from the rest of their party, they walked in that manner for some time, till Catherine began to doubt the happiness of a situation which, confining her entirely to her friend and brother, gave her very little share in the notice of either. They were always engaged in some sentimental discussion or lively dispute, but their sentiment was conveyed in such whispering voices, and their vivacity attended with so much laughter, that though Catherine's supporting opinion was not unfrequently called for by one or the other, she was never able to give any, from not having heard a word of the subject. At length however she was empowered to disengage herself from her friend, by the avowed necessity of speaking to Miss Tilney, whom she most joyfully saw just entering the room with Mrs. Hughes, and whom she instantly joined, with a firmer determination to be acquainted, than she might have had courage to command, had she not been urged by the disappointment of the day before. Miss Tilney met her with great civility, returned her advances with equal goodwill, and they continued talking together as long as both parties remained in the room; and though in all probability not an observation was made, nor an expression used by either which had not been made and used some thousands of times before, under that roof, in every Bath season, yet the merit of their being spoken with simplicity and truth, and without personal conceit, might be something uncommon.
"How well your brother dances!" was an artless exclamation of Catherine's towards the close of their conversation, which at once surprised and amused her companion.
"Henry!" she replied with a smile. "Yes, he does dance very well."
"He must have thought it very odd to hear me say I was engaged the other evening, when he saw me sitting down. But I really had been engaged the whole day to Mr. Thorpe." Miss Tilney could only bow. "You cannot think," added Catherine after a moment's silence, "how surprised I was to see him again. I felt so sure of his being quite gone away."
"When Henry had the pleasure of seeing you before, he was in Bath but for a couple of days. He came only to engage lodgings for us."
"That never occurred to me; and of course, not seeing him anywhere, I thought he must be gone. Was not the young lady he danced with on Monday a Miss Smith?"
"Yes, an acquaintance of Mrs. Hughes."
"I dare say she was very glad to dance. Do you think her pretty?"
"Not very."
"He never comes to the pump–room, I suppose?"
"Yes, sometimes; but he has rid out this morning with my father."
Mrs. Hughes now joined them, and asked Miss Tilney if she was ready to go. "I hope I shall have the pleasure of seeing you again soon," said Catherine. "Shall you be at the cotillion ball tomorrow?"
"Perhaps we — Yes, I think we certainly shall."
"I am glad of it, for we shall all be there." This civility was duly returned; and they parted — on Miss Tilney's side with some knowledge of her new acquaintance's feelings, and on Catherine's, without the smallest consciousness of having explained them.
She went home very happy. The morning had answered all her hopes, and the evening of the following day was now the object of expectation, the future good. What gown and what head–dress she should wear on the occasion became her chief concern. She cannot be justified in it. Dress is at all times a frivolous distinction, and excessive solicitude about it often destroys its own aim. Catherine knew all this very well; her great aunt had read her a lecture on the subject only the Christmas before; and yet she lay awake ten minutes on Wednesday night debating between her spotted and her tamboured muslin, and nothing but the shortness of the time prevented her buying a new one for the evening. This would have been an error in judgment, great though not uncommon, from which one of the other sex rather than her own, a brother rather than a great aunt, might have warned her, for man only can be aware of the insensibility of man towards a new gown. It would be mortifying to the feelings of many ladies, could they be made to understand how little the heart of man is affected by what is costly or new in their attire; how little it is biased by the texture of their muslin, and how unsusceptible of peculiar tenderness towards the spotted, the sprigged, the mull, or the jackonet. Woman is fine for her own satisfaction alone. No man will admire her the more, no woman will like her the better for it. Neatness and fashion are enough for the former, and a something of shabbiness or impropriety will be most endearing to the latter. But not one of these grave reflections troubled the tranquillity of Catherine.
She entered the rooms on Thursday evening with feelings very different from what had attended her thither the Monday before. She had then been exulting in her engagement to Thorpe, and was now chiefly anxious to avoid his sight, lest he should engage her again; for though she could not, dared not expect that Mr. Tilney should ask her a third time to dance, her wishes, hopes, and plans all centred in nothing less. Every young lady may feel for my heroine in this critical moment, for every young lady has at some time or other known the same agitation. All have been, or at least all have believed themselves to be, in danger from the pursuit of someone whom they wished to avoid; and all have been anxious for the attentions of someone whom they wished to please. As soon as they were joined by the Thorpes, Catherine's agony began; she fidgeted about if John Thorpe came towards her, hid herself as much as possible from his view, and when he spoke to her pretended not to hear him. The cotillions were over, the country–dancing beginning, and she saw nothing of the Tilneys.
"Do not be frightened, my dear Catherine," whispered Isabella, "but I am really going to dance with your brother again. I declare positively it is quite shocking. I tell him he ought to be ashamed of himself, but you and John must keep us in countenance. Make haste, my dear creature, and come to us. John is just walked off, but he will be back in a moment."
Catherine had neither time nor inclination to answer. The others walked away, John Thorpe was still in view, and she gave herself up for lost. That she might not appear, however, to observe or expect him, she kept her eyes intently fixed on her fan; and a self–condemnation for her folly, in supposing that among such a crowd they should even meet with the Tilneys in any reasonable time, had just passed through her mind, when she suddenly found herself addressed and again solicited to dance, by Mr. Tilney himself. With what sparkling eyes and ready motion she granted his request, and with how pleasing a flutter of heart she went with him to the set, may be easily imagined. To escape, and, as she believed, so narrowly escape John Thorpe, and to be asked, so immediately on his joining her, asked by Mr. Tilney, as if he had sought her on purpose! — it did not appear to her that life could supply any greater felicity.
Scarcely had they worked themselves into the quiet possession of a place, however, when her attention was claimed by John Thorpe, who stood behind her. "Heyday, Miss Morland!" said he. "What is the meaning of this? I thought you and I were to dance together."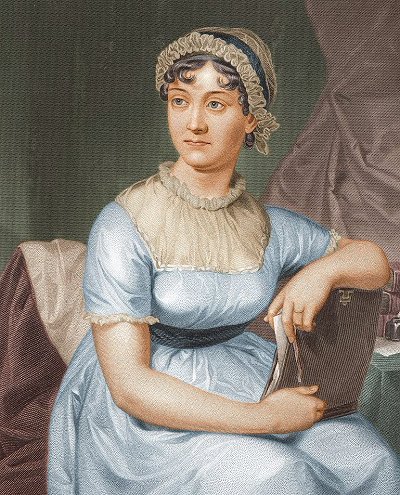 "I wonder you should think so, for you never asked me."
"That is a good one, by Jove! I asked you as soon as I came into the room, and I was just going to ask you again, but when I turned round, you were gone! This is a cursed shabby trick! I only came for the sake of dancing with you, and I firmly believe you were engaged to me ever since Monday. Yes; I remember, I asked you while you were waiting in the lobby for your cloak. And here have I been telling all my acquaintance that I was going to dance with the prettiest girl in the room; and when they see you standing up with somebody else, they will quiz me famously."
"Oh, no; they will never think of me, after such a description as that."
"By heavens, if they do not, I will kick them out of the room for blockheads. What chap have you there?" Catherine satisfied his curiosity. "Tilney," he repeated. "Hum — I do not know him. A good figure of a man; well put together. Does he want a horse? Here is a friend of mine, Sam Fletcher, has got one to sell that would suit anybody. A famous clever animal for the road — only forty guineas. I had fifty minds to buy it myself, for it is one of my maxims always to buy a good horse when I meet with one; but it would not answer my purpose, it would not do for the field. I would give any money for a real good hunter. I have three now, the best that ever were backed. I would not take eight hundred guineas for them. Fletcher and I mean to get a house in Leicestershire, against the next season. It is so d — uncomfortable, living at an inn."
This was the last sentence by which he could weary Catherine's attention, for he was just then borne off by the resistless pressure of a long string of passing ladies. Her partner now drew near, and said, "That gentleman would have put me out of patience, had he stayed with you half a minute longer. He has no business to withdraw the attention of my partner from me. We have entered into a contract of mutual agreeableness for the space of an evening, and all our agreeableness belongs solely to each other for that time. Nobody can fasten themselves on the notice of one, without injuring the rights of the other. I consider a country–dance as an emblem of marriage. Fidelity and complaisance are the principal duties of both; and those men who do not choose to dance or marry themselves, have no business with the partners or wives of their neighbours."
"But they are such very different things!"
" — That you think they cannot be compared together."
"To be sure not. People that marry can never part, but must go and keep house together. People that dance only stand opposite each other in a long room for half an hour."
"And such is your definition of matrimony and dancing. Taken in that light certainly, their resemblance is not striking; but I think I could place them in such a view. You will allow, that in both, man has the advantage of choice, woman only the power of refusal; that in both, it is an engagement between man and woman, formed for the advantage of each; and that when once entered into, they belong exclusively to each other till the moment of its dissolution; that it is their duty, each to endeavour to give the other no cause for wishing that he or she had bestowed themselves elsewhere, and their best interest to keep their own imaginations from wandering towards the perfections of their neighbours, or fancying that they should have been better off with anyone else. You will allow all this?"
"Yes, to be sure, as you state it, all this sounds very well; but still they are so very different. I cannot look upon them at all in the same light, nor think the same duties belong to them."
"In one respect, there certainly is a difference. In marriage, the man is supposed to provide for the support of the woman, the woman to make the home agreeable to the man; he is to purvey, and she is to smile. But in dancing, their duties are exactly changed; the agreeableness, the compliance are expected from him, while she furnishes the fan and the lavender water. That, I suppose, was the difference of duties which struck you, as rendering the conditions incapable of comparison."
"No, indeed, I never thought of that."
"Then I am quite at a loss. One thing, however, I must observe. This disposition on your side is rather alarming. You totally disallow any similarity in the obligations; and may I not thence infer that your notions of the duties of the dancing state are not so strict as your partner might wish? Have I not reason to fear that if the gentleman who spoke to you just now were to return, or if any other gentleman were to address you, there would be nothing to restrain you from conversing with him as long as you chose?"
"Mr. Thorpe is such a very particular friend of my brother's, that if he talks to me, I must talk to him again; but there are hardly three young men in the room besides him that I have any acquaintance with."
"And is that to be my only security? Alas, alas!"
"Nay, I am sure you cannot have a better; for if I do not know anybody, it is impossible for me to talk to them; and, besides, I do not want to talk to anybody."
"Now you have given me a security worth having; and I shall proceed with courage. Do you find Bath as agreeable as when I had the honour of making the inquiry before?"
"Yes, quite — more so, indeed."
"More so! Take care, or you will forget to be tired of it at the proper time. You ought to be tired at the end of six weeks."
"I do not think I should be tired, if I were to stay here six months."
"Bath, compared with London, has little variety, and so everybody finds out every year. 'For six weeks, I allow Bath is pleasant enough; but beyond that, it is the most tiresome place in the world.' You would be told so by people of all descriptions, who come regularly every winter, lengthen their six weeks into ten or twelve, and go away at last because they can afford to stay no longer."
"Well, other people must judge for themselves, and those who go to London may think nothing of Bath. But I, who live in a small retired village in the country, can never find greater sameness in such a place as this than in my own home; for here are a variety of amusements, a variety of things to be seen and done all day long, which I can know nothing of there."
"You are not fond of the country."
"Yes, I am. I have always lived there, and always been very happy. But certainly there is much more sameness in a country life than in a Bath life. One day in the country is exactly like another."
"But then you spend your time so much more rationally in the country."
"Do I?"
"Do you not?"
"I do not believe there is much difference."
"Here you are in pursuit only of amusement all day long."
"And so I am at home — only I do not find so much of it. I walk about here, and so I do there; but here I see a variety of people in every street, and there I can only go and call on Mrs. Allen."
Mr. Tilney was very much amused.
"Only go and call on Mrs. Allen!" he repeated. "What a picture of intellectual poverty! However, when you sink into this abyss again, you will have more to say. You will be able to talk of Bath, and of all that you did here."
"Oh! Yes. I shall never be in want of something to talk of again to Mrs. Allen, or anybody else. I really believe I shall always be talking of Bath, when I am at home again — I do like it so very much. If I could but have Papa and Mamma, and the rest of them here, I suppose I should be too happy! James's coming (my eldest brother) is quite delightful — and especially as it turns out that the very family we are just got so intimate with are his intimate friends already. Oh! Who can ever be tired of Bath?"
"Not those who bring such fresh feelings of every sort to it as you do. But papas and mammas, and brothers, and intimate friends are a good deal gone by, to most of the frequenters of Bath — and the honest relish of balls and plays, and everyday sights, is past with them." Here their conversation closed, the demands of the dance becoming now too importunate for a divided attention.
Soon after their reaching the bottom of the set, Catherine perceived herself to be earnestly regarded by a gentleman who stood among the lookers–on, immediately behind her partner. He was a very handsome man, of a commanding aspect, past the bloom, but not past the vigour of life; and with his eye still directed towards her, she saw him presently address Mr. Tilney in a familiar whisper. Confused by his notice, and blushing from the fear of its being excited by something wrong in her appearance, she turned away her head. But while she did so, the gentleman retreated, and her partner, coming nearer, said, "I see that you guess what I have just been asked. That gentleman knows your name, and you have a right to know his. It is General Tilney, my father."
Catherine's answer was only "Oh!" — but it was an "Oh!" expressing everything needful: attention to his words, and perfect reliance on their truth. With real interest and strong admiration did her eye now follow the general, as he moved through the crowd, and "How handsome a family they are!" was her secret remark.
In chatting with Miss Tilney before the evening concluded, a new source of felicity arose to her. She had never taken a country walk since her arrival in Bath. Miss Tilney, to whom all the commonly frequented environs were familiar, spoke of them in terms which made her all eagerness to know them too; and on her openly fearing that she might find nobody to go with her, it was proposed by the brother and sister that they should join in a walk, some morning or other. "I shall like it," she cried, "beyond anything in the world; and do not let us put it off — let us go tomorrow." This was readily agreed to, with only a proviso of Miss Tilney's, that it did not rain, which Catherine was sure it would not. At twelve o'clock, they were to call for her in Pulteney Street; and "Remember — twelve o'clock," was her parting speech to her new friend. Of her other, her older, her more established friend, Isabella, of whose fidelity and worth she had enjoyed a fortnight's experience, she scarcely saw anything during the evening. Yet, though longing to make her acquainted with her happiness, she cheerfully submitted to the wish of Mr. Allen, which took them rather early away, and her spirits danced within her, as she danced in her chair all the way home.
Jane Austen novel: Northanger Abbey, Chapter 10
kempis.nl poetry magazine
More in: Archive A-B, Austen, Jane, Austen, Jane
---
Virginia Woolf
(1882-1941)
Jane Austen
It is probable that if Miss Cassandra Austen had had her way we should have had nothing of Jane Austen's except her novels. To her elder sister alone did she write freely; to her alone she confided her hopes and, if rumour is true, the one great disappointment of her life; but when Miss Cassandra Austen grew old, and the growth of her sister's fame made her suspect that a time might come when strangers would pry and scholars speculate, she burnt, at great cost to herself, every letter that could gratify their curiosity, and spared only what she judged too trivial to be of interest.
Hence our knowledge of Jane Austen is derived from a little gossip, a few letters, and her books. As for the gossip, gossip which has survived its day is never despicable; with a little rearrangement it suits our purpose admirably. For example, Jane "is not at all pretty and very prim, unlike a girl of twelve . . . Jane is whimsical and affected," says little Philadelphia Austen of her cousin. Then we have Mrs. Mitford, who knew the Austens as girls and thought Jane "the prettiest, silliest, most affected husband-hunting butterfly she ever remembers ". Next, there is Miss Mitford's anonymous friend "who visits her now [and] says that she has stiffened into the most perpendicular, precise, taciturn piece of 'single blessedness' that ever existed, and that, until Pride and Prejudice showed what a precious gem was hidden in that unbending case, she was no more regarded in society than a poker or firescreen. . . . The case is very different now", the good lady goes on; "she is still a poker — but a poker of whom everybody is afraid. . . . A wit, a delineator of character, who does not talk is terrific indeed!" On the other side, of course, there are the Austens, a race little given to panegyric of themselves, but nevertheless, they say, her brothers "were very fond and very proud of her. They were attached to her by her talents, her virtues, and her engaging manners, and each loved afterwards to fancy a resemblance in some niece or daughter of his own to the dear sister Jane, whose perfect equal they yet never expected to see." Charming but perpendicular, loved at home but feared by strangers, biting of tongue but tender of heart — these contrasts are by no means incompatible, and when we turn to the novels we shall find ourselves stumbling there too over the same complexities in the writer.
To begin with, that prim little girl whom Philadelphia found so unlike a child of twelve, whimsical and affected, was soon to be the authoress of an astonishing and unchildish story, Love and Freindship,8 which, incredible though it appears, was written at the age of fifteen. It was written, apparently, to amuse the schoolroom; one of the stories in the same book is dedicated with mock solemnity to her brother; another is neatly illustrated with water-colour heads by her sister. These are jokes which, one feels, were family property; thrusts of satire, which went home because all little Austens made mock in common of fine ladies who "sighed and fainted on the sofa".
Brothers and sisters must have laughed when Jane read out loud her last hit at the vices which they all abhorred. "I die a martyr to my grief for the loss of Augustus. One fatal swoon has cost me my life. Beware of Swoons, Dear Laura. . . . Run mad as often as you chuse, but do not faint. . . ." And on she rushed, as fast as she could write and quicker than she could spell, to tell the incredible adventures of Laura and Sophia, of Philander and Gustavus, of the gentleman who drove a coach between Edinburgh and Stirling every other day, of the theft of the fortune that was kept in the table drawer, of the starving mothers and the sons who acted Macbeth. Undoubtedly, the story must have roused the schoolroom to uproarious laughter. And yet, nothing is more obvious than that this girl of fifteen, sitting in her private corner of the common parlour, was writing not to draw a laugh from brother and sisters, and not for home consumption. She was writing for everybody, for nobody, for our age, for her own; in other words, even at that early age Jane Austen was writing. One hears it in the rhythm and shapeliness and severity of the sentences. "She was nothing more than a mere good-tempered, civil, and obliging young woman; as such we could scarcely dislike her — she was only an object of contempt." Such a sentence is meant to outlast the Christmas holidays. Spirited, easy, full of fun, verging with freedom upon sheer nonsense,— Love and Freindship is all that; but what is this note which never merges in the rest, which sounds distinctly and penetratingly all through the volume? It is the sound of laughter. The girl of fifteen is laughing, in her corner, at the world.
Girls of fifteen are always laughing. They laugh when Mr. Binney helps himself to salt instead of sugar. They almost die of laughing when old Mrs. Tomkins sits down upon the cat. But they are crying the moment after. They have no fixed abode from which they see that there is something eternally laughable in human nature, some quality in men and women that for ever excites our satire. They do not know that Lady Greville who snubs, and poor Maria who is snubbed, are permanent features of every ballroom. But Jane Austen knew it from her birth upwards. One of those fairies who perch upon cradles must have taken her a flight through the world directly she was born. When she was laid in the cradle again she knew not only what the world looked like, but had already chosen her kingdom. She had agreed that if she might rule over that territory, she would covet no other. Thus at fifteen she had few illusions about other people and none about herself. Whatever she writes is finished and turned and set in its relation, not to the parsonage, but to the universe. She is impersonal; she is inscrutable. When the writer, Jane Austen, wrote down in the most remarkable sketch in the book a little of Lady Greville's conversation, there is no trace of anger at the snub which the clergyman's daughter, Jane Austen, once received. Her gaze passes straight to the mark, and we know precisely where, upon the map of human nature, that mark is. We know because Jane Austen kept to her compact; she never trespassed beyond her boundaries. Never, even at the emotional age of fifteen, did she round upon herself in shame, obliterate a sarcasm in a spasm of compassion, or blur an outline in a mist of rhapsody. Spasms and rhapsodies, she seems to have said, pointing with her stick, end THERE; and the boundary line is perfectly distinct. But she does not deny that moons and mountains and castles exist — on the other side. She has even one romance of her own. It is for the Queen of Scots. She really admired her very much. "One of the first characters in the world", she called her, "a bewitching Princess whose only friend was then the Duke of Norfolk, and whose only ones now Mr. Whitaker, Mrs. Lefroy, Mrs. Knight and myself." With these words her passion is neatly circumscribed, and rounded with a laugh. It is amusing to remember in what terms the young Brontë's wrote, not very much later, in their northern parsonage, about the Duke of Wellington.
The prim little girl grew up. She became "the prettiest, silliest, most affected husband-hunting butterfly" Mrs. Mitford ever remembered, and, incidentally, the authoress of a novel called Pride and Prejudice, which, written stealthily under cover of a creaking door, lay for many years unpublished. A little later, it is thought, she began another story, The Watsons, and being for some reason dissatisfied with it, left it unfinished. The second-rate works of a great writer are worth reading because they offer the best criticism of his masterpieces. Here her difficulties are more apparent, and the method she took to overcome them less artfully concealed. To begin with, the stiffness and the bareness of the first chapters prove that she was one of those writers who lay their facts out rather baldly in the first version and then go back and back and back and cover them with flesh and atmosphere. How it would have been done we cannot say — by what suppressions and insertions and artful devices. But the miracle would have been accomplished; the dull history of fourteen years of family life would have been converted into another of those exquisite and apparently effortless introductions; and we should never have guessed what pages of preliminary drudgery Jane Austen forced her pen to go through. Here we perceive that she was no conjuror after all. Like other writers, she had to create the atmosphere in which her own peculiar genius could bear fruit. Here she fumbles; here she keeps us waiting. Suddenly she has done it; now things can happen as she likes things to happen. The Edwardses are going to the ball. The Tomlinsons' carriage is passing; she can tell us that Charles is "being provided with his gloves and told to keep them on"; Tom Musgrave retreats to a remote corner with a barrel of oysters and is famously snug. Her genius is freed and active. At once our senses quicken; we are possessed with the peculiar intensity which she alone can impart. But of what is it all composed? Of a ball in a country town; a few couples meeting and taking hands in an assembly room; a little eating and drinking; and for catastrophe, a boy being snubbed by one young lady and kindly treated by another. There is no tragedy and no heroism. Yet for some reason the little scene is moving out of all proportion to its surface solemnity. We have been made to see that if Emma acted so in the ball-room, how considerate, how tender, inspired by what sincerity of feeling she would have shown herself in those graver crises of life which, as we watch her, come inevitably before our eyes. Jane Austen is thus a mistress of much deeper emotion than appears upon the surface. She stimulates us to supply what is not there. What she offers is, apparently, a trifle, yet is composed of something that expands in the reader's mind and endows with the most enduring form of life scenes which are outwardly trivial. Always the stress is laid upon character. How, we are made to wonder, will Emma behave when Lord Osborne and Tom Musgrave make their call at five minutes before three, just as Mary is bringing in the tray and the knife-case? It is an extremely awkward situation. The young men are accustomed to much greater refinement. Emma may prove herself ill-bred, vulgar, a nonentity. The turns and twists of the dialogue keep us on the tenterhooks of suspense. Our attention is half upon the present moment, half upon the future. And when, in the end, Emma behaves in such a way as to vindicate our highest hopes of her, we are moved as if we had been made witnesses of a matter of the highest importance. Here, indeed, in this unfinished and in the main inferior story, are all the elements of Jane Austen's greatness. It has the permanent quality of literature. Think away the surface animation, the likeness to life, and there remains, to provide a deeper pleasure, an exquisite discrimination of human values. Dismiss this too from the mind and one can dwell with extreme satisfaction upon the more abstract art which, in the ball-room scene, so varies the emotions and proportions the parts that it is possible to enjoy it, as one enjoys poetry, for itself, and not as a link which carries the story this way and that.
But the gossip says of Jane Austen that she was perpendicular, precise, and taciturn —"a poker of whom everybody is afraid". Of this too there are traces; she could be merciless enough; she is one of the most consistent satirists in the whole of literature. Those first angular chapters of The Watsons prove that hers was not a prolific genius; she had not, like Emily Brontë, merely to open the door to make herself felt. Humbly and gaily she collected the twigs and straws out of which the nest was to be made and placed them neatly together. The twigs and straws were a little dry and a little dusty in themselves. There was the big house and the little house; a tea party, a dinner party, and an occasional picnic; life was hedged in by valuable connections and adequate incomes; by muddy roads, wet feet, and a tendency on the part of the ladies to get tired; a little principle supported it, a little consequence, and the education commonly enjoyed by upper middle-class families living in the country. Vice, adventure, passion were left outside. But of all this prosiness, of all this littleness, she evades nothing, and nothing is slurred over. Patiently and precisely she tells us how they "made no stop anywhere till they reached Newbury, where a comfortable meal, uniting dinner and supper, wound up the enjoyments and fatigues of the day". Nor does she pay to conventions merely the tribute of lip homage; she believes in them besides accepting them. When she is describing a clergyman, like Edmund Bertram, or a sailor, in particular, she appears debarred by the sanctity of his office from the free use of her chief tool, the comic genius, and is apt therefore to lapse into decorous panegyric or matter-of-fact description. But these are exceptions; for the most part her attitude recalls the anonymous lady's ejaculation —"A wit, a delineator of character, who does not talk is terrific indeed!" She wishes neither to reform nor to annihilate; she is silent; and that is terrific indeed. One after another she creates her fools, her prigs, her worldlings, her Mr. Collinses, her Sir Walter Elliotts, her Mrs. Bennets. She encircles them with the lash of a whip-like phrase which, as it runs round them, cuts out their silhouettes for ever. But there they remain; no excuse is found for them and no mercy shown them. Nothing remains of Julia and Maria Bertram when she has done with them; Lady Bertram is left "sitting and calling to Pug and trying to keep him from the flower-beds" eternally. A divine justice is meted out; Dr. Grant, who begins by liking his goose tender, ends by bringing on "apoplexy and death, by three great institutionary dinners in one week". Sometimes it seems as if her creatures were born merely to give Jane Austen the supreme delight of slicing their heads off. She is satisfied; she is content; she would not alter a hair on anybody's head, or move one brick or one blade of grass in a world which provides her with such exquisite delight.
Nor, indeed, would we. For even if the pangs of outraged vanity, or the heat of moral wrath, urged us to improve away a world so full of spite, pettiness, and folly, the task is beyond our powers. People are like that — the girl of fifteen knew it; the mature woman proves it. At this very moment some Lady Bertram is trying to keep Pug from the flower beds; she sends Chapman to help Miss Fanny a little late. The discrimination is so perfect, the satire so just, that, consistent though it is, it almost escapes our notice. No touch of pettiness, no hint of spite, rouse us from our contemplation. Delight strangely mingles with our amusement. Beauty illumines these fools.
That elusive quality is, indeed, often made up of very different parts, which it needs a peculiar genius to bring together. The wit of Jane Austen has for partner the perfection of her taste. Her fool is a fool, her snob is a snob, because he departs from the model of sanity and sense which she has in mind, and conveys to us unmistakably even while she makes us laugh. Never did any novelist make more use of an impeccable sense of human values. It is against the disc of an unerring heart, an unfailing good taste, an almost stern morality, that she shows up those deviations from kindness, truth, and sincerity which are among the most delightful things in English literature. She depicts a Mary Crawford in her mixture of good and bad entirely by this means. She lets her rattle on against the clergy, or in favour of a baronetage and ten thousand a year, with all the ease and spirit possible; but now and again she strikes one note of her own, very quietly, but in perfect tune, and at once all Mary Crawford's chatter, though it continues to amuse, rings flat. Hence the depth, the beauty, the complexity of her scenes. From such contrasts there comes a beauty, a solemnity even, which are not only as remarkable as her wit, but an inseparable part of it. In The Watsons she gives us a foretaste of this power; she makes us wonder why an ordinary act of kindness, as she describes it, becomes so full of meaning. In her masterpieces, the same gift is brought to perfection. Here is nothing out of the way; it is midday in Northamptonshire; a dull young man is talking to rather a weakly young woman on the stairs as they go up to dress for dinner, with housemaids passing. But, from triviality, from commonplace, their words become suddenly full of meaning, and the moment for both one of the most memorable in their lives. It fills itself; it shines; it glows; it hangs before us, deep, trembling, serene for a second; next, the housemaid passes, and this drop, in which all the happiness of life has collected, gently subsides again to become part of the ebb and flow of ordinary existence.
What more natural, then, with this insight into their profundity, than that Jane Austen should have chosen to write of the trivialities of day-to-day existence, of parties, picnics, and country dances? No "suggestions to alter her style of writing" from the Prince Regent or Mr. Clarke could tempt her; no romance, no adventure, no politics or intrigue could hold a candle to life on a country-house staircase as she saw it. Indeed, the Prince Regent and his librarian had run their heads against a very formidable obstacle; they were trying to tamper with an incorruptible conscience, to disturb an infallible discretion. The child who formed her sentences so finely when she was fifteen never ceased to form them, and never wrote for the Prince Regent or his Librarian, but for the world at large. She knew exactly what her powers were, and what material they were fitted to deal with as material should be dealt with by a writer whose standard of finality was high. There were impressions that lay outside her province; emotions that by no stretch or artifice could be properly coated and covered by her own resources. For example, she could not make a girl talk enthusiastically of banners and chapels. She could not throw herself whole-heartedly into a romantic moment. She had all sorts of devices for evading scenes of passion. Nature and its beauties she approached in a sidelong way of her own. She describes a beautiful night without once mentioning the moon. Nevertheless, as we read the few formal phrases about "the brilliancy of an unclouded night and the contrast of the deep shade of the woods", the night is at once as "solemn, and soothing, and lovely" as she tells us, quite simply, that it was.
The balance of her gifts was singularly perfect. Among her finished novels there are no failures, and among her many chapters few that sink markedly below the level of the others. But, after all, she died at the age of forty-two. She died at the height of her powers. She was still subject to those changes which often make the final period of a writer's career the most interesting of all. Vivacious, irrepressible, gifted with an invention of great vitality, there can be no doubt that she would have written more, had she lived, and it is tempting to consider whether she would not have written differently. The boundaries were marked; moons, mountains, and castles lay on the other side. But was she not sometimes tempted to trespass for a minute? Was she not beginning, in her own gay and brilliant manner, to contemplate a little voyage of discovery?
Let us take Persuasion, the last completed novel, and look by its light at the books she might have written had she lived. There is a peculiar beauty and a peculiar dullness in Persuasion. The dullness is that which so often marks the transition stage between two different periods. The writer is a little bored. She has grown too familiar with the ways of her world; she no longer notes them freshly. There is an asperity in her comedy which suggests that she has almost ceased to be amused by the vanities of a Sir Walter or the snobbery of a Miss Elliott. The satire is harsh, and the comedy crude. She is no longer so freshly aware of the amusements of daily life. Her mind is not altogether on her object. But, while we feel that Jane Austen has done this before, and done it better, we also feel that she is trying to do something which she has never yet attempted. There is a new element in Persuasion, the quality, perhaps, that made Dr. Whewell fire up and insist that it was "the most beautiful of her works". She is beginning to discover that the world is larger, more mysterious, and more romantic than she had supposed. We feel it to be true of herself when she says of Anne: "She had been forced into prudence in her youth, she learned romance as she grew older — the natural sequel of an unnatural beginning". She dwells frequently upon the beauty and the melancholy of nature, upon the autumn where she had been wont to dwell upon the spring. She talks of the "influence so sweet and so sad of autumnal months in the country". She marks "the tawny leaves and withered hedges". "One does not love a place the less because one has suffered in it", she observes. But it is not only in a new sensibility to nature that we detect the change. Her attitude to life itself is altered. She is seeing it, for the greater part of the book, through the eyes of a woman who, unhappy herself, has a special sympathy for the happiness and unhappiness of others, which, until the very end, she is forced to comment upon in silence. Therefore the observation is less of facts and more of feelings than is usual. There is an expressed emotion in the scene at the concert and in the famous talk about woman's constancy which proves not merely the biographical fact that Jane Austen had loved, but the aesthetic fact that she was no longer afraid to say so. Experience, when it was of a serious kind, had to sink very deep, and to be thoroughly disinfected by the passage of time, before she allowed herself to deal with it in fiction. But now, in 1817, she was ready. Outwardly, too, in her circumstances, a change was imminent. Her fame had grown very slowly. "I doubt", wrote Mr. Austen Leigh, "whether it would be possible to mention any other author of note whose personal obscurity was so complete." Had she lived a few more years only, all that would have been altered. She would have stayed in London, dined out, lunched out, met famous people, made new friends, read, travelled, and carried back to the quiet country cottage a hoard of observations to feast upon at leisure.
And what effect would all this have had upon the six novels that Jane Austen did not write? She would not have written of crime, of passion, or of adventure. She would not have been rushed by the importunity of publishers or the flattery of friends into slovenliness or insincerity. But she would have known more. Her sense of security would have been shaken. Her comedy would have suffered. She would have trusted less (this is already perceptible in Persuasion) to dialogue and more to reflection to give us a knowledge of her characters. Those marvellous little speeches which sum up, in a few minutes' chatter, all that we need in order to know an Admiral Croft or a Mrs. Musgrove for ever, that shorthand, hit-or-miss method which contains chapters of analysis and psychology, would have become too crude to hold all that she now perceived of the complexity of human nature. She would have devised a method, clear and composed as ever, but deeper and more suggestive, for conveying not only what people say, but what they leave unsaid; not only what they are, but what life is. She would have stood farther away from her characters, and seen them more as a group, less as individuals. Her satire, while it played less incessantly, would have been more stringent and severe. She would have been the forerunner of Henry James and of Proust — but enough. Vain are these speculations: the most perfect artist among women, the writer whose books are immortal, died "just as she was beginning to feel confidence in her own success".
Virginia Woolf: The Common Reader
kempis poetry magazine
More in: Archive W-X, Austen, Jane, Austen, Jane, Woolf, Virginia
---
J a n e   A u s t e n
(1775 – 1817)
When Stretch'd on One's Bed
When stretch'd on one's bed
With a fierce-throbbing head,
Which preculdes alike thought or repose,
How little one cares
For the grandest affairs
That may busy the world as it goes!
How little one feels
For the waltzes and reels
Of our Dance-loving friends at a Ball!
How slight one's concern
To conjecture or learn
What their flounces or hearts may befall.
How little one minds
If a company dines
On the best that the Season affords!
How short is one's muse
O'er the Sauces and Stews,
Or the Guests, be they Beggars or Lords.
How little the Bells,
Ring they Peels, toll they Knells,
Can attract our attention or Ears!
The Bride may be married,
The Corse may be carried
And touch nor our hopes nor our fears.
Our own bodily pains
Ev'ry faculty chains;
We can feel on no subject besides.
Tis in health and in ease
We the power must seize
For our friends and our souls to provide.
k e m p i s   p o e t r y   m a g a z i n e
More in: Austen, Jane, Austen, Jane
---
J a n e   A u s t e n
(1775 – 1817)
To the Memory of Mrs. Lefroy
who died Dec'r 16 — my Birthday
The day returns again, my natal day;
What mix'd emotions with the Thought arise!
Beloved friend, four years have pass'd away
Since thou wert snatch'd forever from our eyes.–
The day, commemorative of my birth
Bestowing Life and Light and Hope on me,
Brings back the hour which was thy last on Earth.
Oh! bitter pang of torturing Memory!–
Angelic Woman! past my power to praise
In Language meet, thy Talents, Temper, mind.
Thy solid Worth, they captivating Grace!–
Thou friend and ornament of Humankind!–
At Johnson's death by Hamilton t'was said,
'Seek we a substitute–Ah! vain the plan,
No second best remains to Johnson dead–
None can remind us even of the Man.'
So we of thee–unequall'd in thy race
Unequall'd thou, as he the first of Men.
Vainly we wearch around the vacant place,
We ne'er may look upon thy like again.
Come then fond Fancy, thou indulgant Power,–
–Hope is desponding, chill, severe to thee!–
Bless thou, this little portion of an hour,
Let me behold her as she used to be.
I see her here, with all her smiles benign,
Her looks of eager Love, her accents sweet.
That voice and Countenance almost divine!–
Expression, Harmony, alike complete.–
I listen–'tis not sound alone–'tis sense,
'Tis Genius, Taste and Tenderness of Soul.
'Tis genuine warmth of heart without pretence
And purity of Mind that crowns the whole.
She speaks; 'tis Eloquence–that grace of Tongue
So rare, so lovely!–Never misapplied
By her to palliate Vice, or deck a Wrong,
She speaks and reasons but on Virtue's side.
Her's is the Engergy of Soul sincere.
Her Christian Spirit ignorant to feign,
Seeks but to comfort, heal, enlighten, chear,
Confer a pleasure, or prevent a pain.–
Can ought enhance such Goodness?–Yes, to me,
Her partial favour from my earliest years
Consummates all.–Ah! Give me yet to see
Her smile of Love.–the Vision diappears.
'Tis past and gone–We meet no more below.
Short is the Cheat of Fancy o'er the Tomb.
Oh! might I hope to equal Bliss to go!
To meet thee Angel! in thy future home!–
Fain would I feel an union in thy fate,
Fain would I seek to draw an Omen fair
From this connection in our Earthly date.
Indulge the harmless weakness–Reason, spare.–
k e m p i s   p o e t r y   m a g a z i n e
More in: Austen, Jane, Austen, Jane
---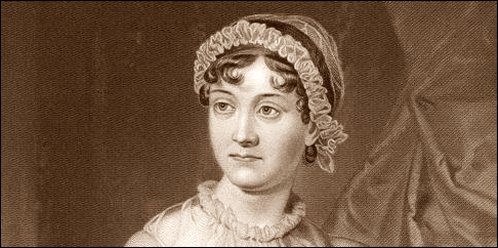 J a n e   A u s t e n
(1775 – 1817)
When Winchester races
When Winchester races first took their beginning
It is said the good people forgot their old Saint
Not applying at all for the leave of Saint Swithin
And that William of Wykeham's approval was faint.
The races however were fixed and determined
The company came and the Weather was charming
The Lords and the Ladies were satine'd and ermined
And nobody saw any future alarming.–
But when the old Saint was informed of these doings
He made but one Spring from his Shrine to the Roof
Of the Palace which now lies so sadly in ruins
And then he addressed them all standing aloof.
'Oh! subjects rebellious! Oh Venta depraved
When once we are buried you think we are gone
But behold me immortal! By vice you're enslaved
You have sinned and must suffer, ten farther he said
These races and revels and dissolute measures
With which you're debasing a neighboring Plain
Let them stand–You shall meet with your curse in your pleasures
Set off for your course, I'll pursue with my rain.
Ye cannot but know my command o'er July
Henceforward I'll triumph in shewing my powers
Shift your race as you will it shall never be dry
The curse upon Venta is July in showers–'.

Jane Austen poetry
k e m p i s   p o e t r y   m a g a z i n e
More in: Austen, Jane, Austen, Jane
---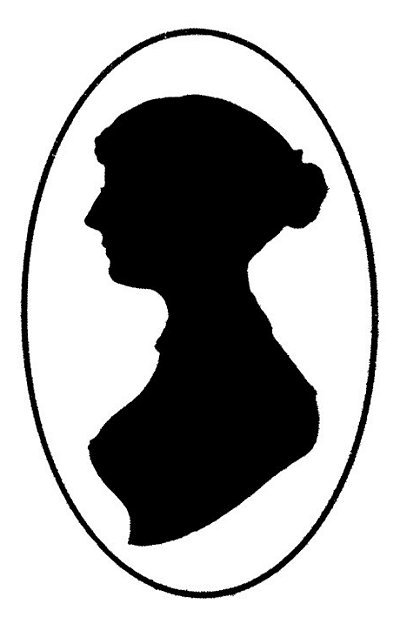 J a n e   A u s t e n
(1775 – 1817)
See they come, post haste from Thanet
See they come, post haste from Thanet,
Lovely couple, side by side;
They've left behind them Richard Kennet
With the Parents of the Bride!
Canterbury they have passed through;
Next succeeded Stamford-bridge;
Chilham village they came fast through;
Now they've mounted yonder ridge.
Down the hill they're swift proceeding,
Now they skirt the Park around;
Lo! The Cattle sweetly feeding
Scamper, startled at the sound!
Run, my Brothers, to the Pier gate!
Throw it open, very wide!
Let it not be said that we're late
In welcoming my Uncle's Bride!
To the house the chaise advances;
Now it stops–They're here, they're here!
How d'ye do, my Uncle Francis?
How does do your Lady dear?

k e m p i s   p o e t r y   m a g a z i n e
More in: Austen, Jane, Austen, Jane
---
J a n e   A u s t e n
(1775 – 1817)
Oh! Mr Best You're Very Bad
Oh! Mr. Best, you're very bad
And all the world shall know it;
Your base behaviour shall be sung
By me, a tunefull Poet.–
You used to go to Harrowgate
Each summer as it came,
And why I pray should you refuse
To go this year the same?–
The way's as plain, the road's as smooth,
The Posting not increased;
You're scarcely stouter than you were,
Not younger Sir at least.–
If e'er the waters were of use
Why now their use forego?
You may not live another year,
All's mortal here below.–
It is your duty Mr Best
To give your health repair.
Vain else your Richard's pills will be,
And vain your Consort's care.
But yet a nobler Duty calls
You now towards the North.
Arise ennobled–as Escort
Of Martha Lloyd stand forth.
She wants your aid–she honours you
With a distinguished call.
Stand forth to be the friend of her
Who is the friend of all.–
Take her, and wonder at your luck,
In having such a Trust.
Her converse sensible and sweet
Will banish heat and dust.–
So short she'll make the journey seem
You'll bid the Chaise stand still.
T'will be like driving at full speed
From Newb'ry to Speen hill.–
Convey her safe to Morton's wife
And I'll forget the past,
And write some verses in your praise
As finely and as fast.
But if you still refuse to go
I'll never let your rest,
Buy haunt you with reproachful song
Oh! wicked Mr. Best!–
Jane Austen poetry
k e m p i s   p o e t r y   m a g a z i n e
More in: Austen, Jane, Austen, Jane
---
J a n e   A u s t e n
(1775 – 1817)
Mock Panegyric on a Young Friend

In measured verse I'll now rehearse
The charms of lovely Anna:
And, first, her mind is unconfined
Like any vast savannah.
Ontario's lake may fitly speak
Her fancy's ample bound:
Its circuit may, on strict survey
Five hundred miles be found.
Her wit descends on foes and friends
Like famed Niagara's fall;
And travellers gaze in wild amaze,
And listen, one and all.
Her judgment sound, thick, black, profound,
Like transatlantic groves,
Dispenses aid, and friendly shade
To all that in it roves.
If thus her mind to be defined
America exhausts,
And all that's grand in that great land
In similes it costs —
Oh how can I her person try
To image and portray?
How paint the face, the form how trace,
In which those virtues lay?
Another world must be unfurled,
Another language known,
Ere tongue or sound can publish round
Her charms of flesh and bone.

kempis poetry magazine
More in: Austen, Jane, Austen, Jane
---
Older Entries »
Thank you for reading FLEURSDUMAL.NL - magazine for art & literature