– Book Lovers
·
K. Schippers: Nu je het zegt
·
Geen boekenweek, maar wel een week vol boeken (6 t/m 14 maart 2021)
·
Nieuwe dichtbundel Pauk Bezembinder: Parkzicht
·
Natalie Portman's Fables by Natalie Portman (Author) & Janna Mattia (Illustrator)
·
READ BOOKS BUY LOCAL
·
READ BOOKS BUY LOCAL – support your local bookstore
·
Kinderboekenweek: En toen? Van 30 september t/m 11 oktober 2020
·
Independent Bookstore Day: saturday august 29, 2020
·
Brooklyn Book Festival Announces: 15th Anniversary Will Be An All-Virtual Festival
·
Laat jouw stem voor cultuur horen!
·
Red Comet. The Short Life and Blazing Art of Sylvia Plath by Heather Clark
·
The Discomfort of Evening from Marieke Lucas Rijneveld on 2020 International Booker Prize Shortlist
'De taal is m'n zuurstof, als ik iets beschrijf, ben ik er.'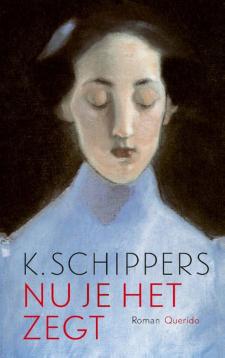 Dat denkt K. Schippers terwijl hij in Londen een adres zoekt. Hij vergist zich, loopt in een verkeerd deel van de stad, waar een straat toevallig dezelfde naam heeft. Een ondertitelaarster, een schilder uit Vietnam en andere voorbijgangers proberen hem te helpen zoeken. Komt hij samen met hen in het leven van de taal terecht?
In een wereld vol motto's en letterspelen leiden ze hem naar iets heel anders dan de gezochte straat. Vlak bij zee, aan de Nederlandse kust, ontdekt hij de bronnen van de taal. Het is alsof 'de woorden die ons op de laatste paar bladzijden ter wille zijn geweest, niet anders konden dan ons hierheen brengen'. Bij K. Schippers raakt de taal zelf betoverd – met talrijke foto's en tekeningen als bewijs.
K. Schippers (Amsterdam, 1936) is schrijver, dichter, essayist en kunstcriticus. Hij heeft een omvangrijk oeuvre op zijn naam staan, dat bestaat uit romans, poëzie, essays, verhalen & beschouwingen, en een enkel kinderboek. Al vroeg werd hij bekend door het literaire tijdschrift Barbarber, dat hij in 1958 samen met J. Bernlef en G. Brands oprichtte. Hij introduceerde de readymade als poëzievorm. Van het cultureel tijdschrift Hollands Diep, dat van 1975 tot 1977 bestond, was hij een van de oprichters en eerste redacteuren. Zijn werk is veel gelauwerd. Voor zijn poëzie ontving hij in 1996 de P.C. Hooftprijs. Een jaar later kreeg hij de Pierre Bayle-Prijs voor zijn kunstkritieken. Zijn roman Poeder en wind (1996) werd genomineerd voor de Generale Bank Literatuurprijs; de roman Waar was je nou (2005) werd bekroond met de Libris Literatuur Prijs en groeide uit tot een bestseller. Hij is de schrijver van Buiten beeld, het Poëziegeschenk van de Poëzieweek 2014.
K. Schippers
(Gerard Stigter, 1936)
Uitgeverij: Querido
NUR: 301
Paperback
ISBN: 9789021428420
Publicatiedatum: 03-06-2021
Prijs: € 18,99
• fleursdumal.nl magazine
More in: - Book Lovers, - Book News, - Book Stories, Archive S-T, Archive S-T, Art & Literature News, Boekenweek, K. Schippers, Schippers, K.
---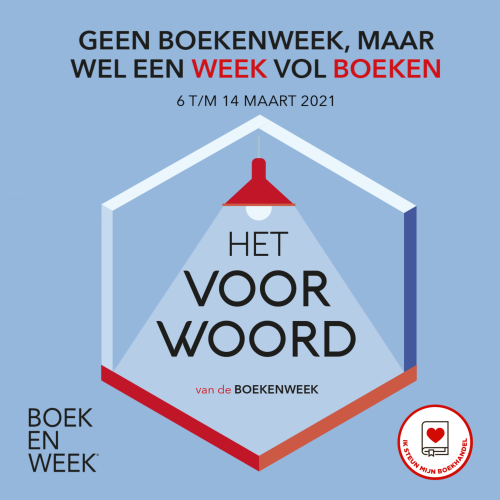 More in: - Book Lovers, - Book News, - Bookstores, AUDIO, CINEMA, RADIO & TV, Boekenweek
---
In Parkzicht brengt Paul Bezembinder een tragische liefdesgeschiedenis.
Met zijn inmiddels gevestigde combinatie van klassieke poëzie, pastiche en smartlap laveert hij moeiteloos langs de Scylla van de zoetsappigheid en de Charybdis van de chaos. Het resulteert in beelden die beklijven, die klemmen op de borst, gloeien in het hart en branden in de ziel.
Waarheid of verbeelding? Ongemakkelijk blijft het. U zult na het lezen van deze bundel nooit meer dezelfde zijn.
Dichtbundels Paul Bezembinder:
Gedichten, uitg. Pittige Pixels, Amsterdam (2018).
Kwatrijnen, uitg. Art Brut Digital Editions, Tilburg (2018).
Gedichten, uitg. Leeuwenhof, Oostburg (2020).
Parkzicht, uitg. Leeuwenhof, Oostburg (2020).
Meer informatie, vertalingen en gedichten:
# website paul bezembinder
# website fleursdumal.nl magazine
Paul Bezembinder
Parkzicht
Uitgeverij Leeuwenhof, Oostburg
1 december 2020
Nederlands
Druk 1
Paperback
Afmetingen 21 x 14,8 x 0,6 cm
Aantal pagina's: 60
ISBN 9789082541281
20,- euro
# new poetry
paul bezembinder
• fleursdumal.nl magazine
More in: - Book Lovers, - Book News, Archive A-B, Archive A-B, Bezembinder, Paul, POETRY IN TRANSLATION: BEZEMBINDER
---
Academy Award-winning actress, director, producer, and activist Natalie Portman retells three classic fables and imbues them with wit and wisdom.
From realizing that there is no "right" way to live to respecting our planet and learning what really makes someone a winner, the messages at the heart of Natalie Portman's Fables are modern takes on timeless life lessons.
Told with a playful, kid-friendly voice and perfectly paired with Janna Mattia's charming artwork, Portman's insightful retellings of The Tortoise and the Hare, The Three Little Pigs, and Country Mouse and City Mouse are ideal for reading aloud and are sure to become beloved additions to family libraries.
Natalie Portman is an Academy Award-winning actress, director, producer, and activist whose credits include Leon: The Professional, Cold Mountain, Closer, V for Vendetta, the Star Wars franchise prequels, A Tale of Love and Darkness, Jackie, and Thor: Love and Thunder. Born in Jerusalem, Israel, she is a graduate of Harvard University, and now lives with her family in Los Angeles. Natalie Portman's Fables is her debut picture book.
Janna Mattia was born and raised in San Diego. She received a degree in Illustration for Entertainment from Laguna College of Art and Design, and now works on concept and character art for film, illustration for licensing, and private commissions. Natalie Portman's Fables is her picture book debut.
Natalie Portman's Fables
Natalie Portman (Author)
Janna Mattia (Illustrator)
Age Range: 4 – 6 years
Hardcover: 64 pages
Publisher: Feiwel & Friends (October 20, 2020)
Language: English
ISBN-10: 1250246865
ISBN-13: 978-1250246868
$17.99
# new books
Natalie Portman's Fables
• fleursdumal.nl magazine
More in: - Book Lovers, - Book News, - Bookstores, Archive O-P, AUDIO, CINEMA, RADIO & TV, Tales of Mystery & Imagination
---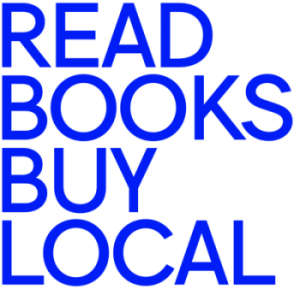 More in: - Book Lovers, - Book News, - Book Stories, - Bookstores, The Art of Reading
---
More in: - Book Lovers, - Book News, - Book Stories, - Bookstores, Art & Literature News, PRESS & PUBLISHING, The Art of Reading
---
Tijdens de Kinderboekenweek 2020 gaan we terug in de tijd
Boeken brengen geschiedenis tot leven, waardoor de wereld van vroeger tastbaar wordt. Lees spannende verhalen over ridders, verplaats je in oorlogstijd of kom van alles te weten over de Oudheid. Je hebt geen tijdmachine nodig om andere tijden te ontdekken. Verken alle werelden van toen door het lezen van boeken!
30 september t/m 11 oktober 2020
Kinderboekenweek: En toen?
# website kinderboekenweek 2020
• fleursdumal.nl magazine
More in: - Book Lovers, - Book News, - Bookstores, Children's Poetry, Kinderboekenweek, Kinderstadsdichters / Children City Poets, Literary Events
---
  Independent Bookstore Day
  saturday august 29, 2020
• more on website indiebookstoreday
• https://www.indiebookstoreday.com/
• fleursdumal.nl magazine
More in: - Book Lovers, - Book News, - Bookstores, Art & Literature News, AUDIO, CINEMA, RADIO & TV, FDM in New York, The Art of Reading
---
The 2020 Virtual Brooklyn Book Festival will be the 15th anniversary of free literary programming!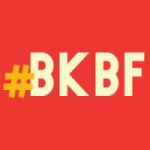 This fall an array of national and international literary stars and emerging authors will participate as part of a Virtual Festival including Sigrid Nunez, Lee Child, Salman Rushdie, Mia Couto, Ngũgĩ wa Thiong'o, Joyce Carol Oates, Adrian Tomine, Emily St. John Mandel, Claudia Rankine, Edmund White, Marie Lu, Colson Whitehead, and more.
Plus independent publishers, literary magazines, and literary organizations will be showcased in our Virtual Literary Marketplace starting August 15.
Each year the Festival also includes a week of Bookend events — see them virtually this year from locations all over the city. This year we celebrate the 10th anniversary of Bookends!
At Children's Day, more than 50 authors will participate in a full day of author readings and performances, workshops, activities, and book signings — all virtual.
Some of the children's authors in 2020 are Max Brallier, Tami Charles, Ben Clanton, Chris Grabenstein, Carlos Hernandez, Oliver Jeffers, Varian Johnson, Meg Medina, and R.L. Stine.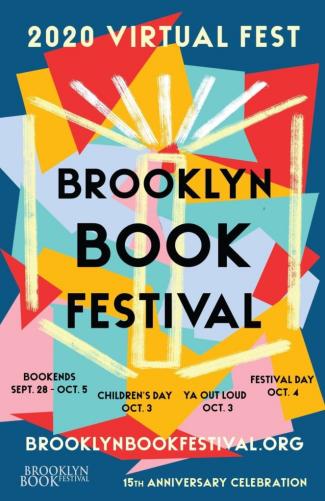 About the Brooklyn Book Festival: The Brooklyn Book Festival was launched in 2006 to address the need for a major literary event that embraced the diverse constituencies of New York City. The Festival's mission is to celebrate published literature and support the literary community through programming that connects New York City readers with local, national, and international authors, publishers, and booksellers. To this end the festival develops original programs that are hip, smart, and diverse and collaborates to present free and low-cost programming including the Festival Day, Bookend Events, YA Outloud, and the BKBF Children's Day. BKBF is presented by the non-profit Brooklyn Book Festival, Inc. and the Brooklyn Book Festival Literary Council.
The Festival is proud of its roster of supporters including the Amazon Literary Partnership, the Baillie Gifford Non Fiction Prize, the Brooklyn Borough President's Office, Brookfield Properties and J.P. Morgan Chase, Con Edison, Disney, Downtown Brooklyn Partnership, Kirby Family Foundation, Little A, the Mayor's Office of Media & Entertainment, New York City Department of Cultural Affairs, New York City Council Speaker Corey Johnson and Council Members Brad Lander, Stephen Levin and Carlos Menchaca, NYC COVID-19 Response and Impact Fund in New York Community Trust, New York State Council on the Arts, Lit Tap, NYU. The Festival's media sponsors include C-SPAN, Book TV, the New York Review of Books, and WNYC.
Be sure to visit www.old.brooklynbookfestival.org or check out the official Facebook page, follow the Festival on Instagram (@bkbookfest), on Twitter (@BKBF), and past Festival photos on Flickr.
2020 Brooklyn Book Festival
Sunday, October 4 = 10am — 8pm
Virtual Festival Day
Saturday, October 3 = 10am — 4pm
Virtual Children's Day
Saturday, October 3 = 1pm — 6pm
Y.A. Out Loud
September 28 — October 5
Virtual Bookend Events
Confirmed Authors Festival 2020: Salar Abdohbv – Aria Aber – Ayad Akhtar – Becky Albertalli – Rochelle Alers – A. Andrews – Diannely Antigua – Zaina Arafat – Will Arbery – Derf Backderf – Brit Bennett – Carl Bergman – Marie-Helene Bertino – Mark Bibbins – Chelsea Bieker – Betsy Bird – Eula Biss – Max Brallier – Libba Bray – Bill Buford – Susannah Cahalan – Patrice Caldwell – Ada Calhoun – Kacen Callender – Maisy Card – Veronica Chambers – Ruth Chan – Tami Charles – Lee Child – Dave Chisholm – Ben Clanton – Brandy Colbert – Zoraida Córdova – Eduardo C. Corral – Mia Couto – Mike Curato – Angela Dominguez – Sophie Escabasse – Debbi Michiko Florence – Nick Flynn – Curdella Forbes – Carolyn Forché – Gilbert Ford – Kelli Jo Ford – Lauren Francis-Sharma – Marcial Gala – Matt Gallagher – Camryn Garrett – Sasha Geffen – Nelson George – Hafizah Geter – Julia Gfrörer – Paolo Giordano – Chris Grabenstein – Isabel Greenberg – Chris Grine – Kristen Gudsnuk – Romesh Gunesekera – Shawn Harris – Mike Hawthorne – Carlos Hernandez – Amy Herzog – Cathy Park Hong – Mark Honigsbaum – Kiku Hughes – Michael R. Jackson – Victoria James – Oliver Jeffers – N.K. Jemisin – Beverly Jenkins – Kim Johnson – Leah Johnson – Varian Johnson – Tayari Jones – Wayne Jordan – Stephanie Kelton – Jessica Kim – Lily King – Peter Kispert – Yusef Komunyakaa – Andrew Krivak – Ryan La Sala – Stephan Lee – Attica Locke – Marie Lu – Alain Mabanckou – Deborah Madison – Maureen Mahon – Kevin Noble Maillard – Ricardo Alberto Maldonado – Emily St. John Mandel – Ilana Masad – Janae Marks – Bernice L. McFadden – Karen McManus – Juana Medina – Meg Medina – Fernanda Melchor – Colin Meloy – Maaza Mengiste – Kate Messner – Adrienne Miller – Lydia Millet – Jonah Mixon-Webster – Marcus J. Moore – John Murillo – Daniel Nayeri – Emily Nemens – Andrés Neuman – Kevin Nguyen – Lynn Nottage – Sigrid Nunez – Joyce Carol Oates – Tracy O'Neill – Tochi Onyebuchi – Claribel Ortega – Carey Pietsch – Rory Power – Claudia Rankine – Raúl the Third – Calvin Reid – Kiley Reid – Jared Reinmuth – Justin A. Reynolds – Hallie Rubenhold – Salman Rushdie – Kate Elizabeth Russell – Joe Sacco – Aisha Saeed – Jerry Saltz – Maria Scrivan – Tariq Shah – Kevin Sherry – Adania Shibli – Curtis Sittenfeld – Bishakh Som – Mika Song – Leslie Stein – R.L. Stine – Emma Straub – Brandon Taylor – Emily Temple – Ngũgĩ wa Thiong'o – Héctor Tobar -Adrian Tomine – Laura van den Berg – Juan Pablo Villalobos – Ivan Vladislavić – Karolina Waclawiak – Kawai Strong Washburn – Jesse Wegman – Edmund White – Colson Whitehead – Rick Wilson – Alexis Wright – Shannon Wright – Yao Xiao – Bianca Xunise – Gene Luen Yang – Brigit Young – Lidia Yuknavitch – Kate Zambreno –
Brooklyn Book Festival Announces: 15th Anniversary Will Be An All-Virtual Festival
• https://brooklynbookfestival.org/
• fleursdumal.nl magazine
More in: - Book Lovers, - Book News, Art & Literature News, AUDIO, CINEMA, RADIO & TV, Bergh, Carl, FICTION & NONFICTION ARCHIVE, LITERARY MAGAZINES, Magazines
---
Laat hier jouw stem voor cultuur horen!
• fleursdumal.nl magazine

More in: - Book Lovers, Art & Literature News, AUDIO, CINEMA, RADIO & TV, DANCE, Design, Fashion, Graffity, Illustrators, Illustration, LITERARY MAGAZINES, MUSIC, THEATRE
---
The highly anticipated new biography of Sylvia Plath that focuses on her remarkable literary and intellectual achievements, while restoring the woman behind the long-held myths about her life and art.
With a wealth of never-before-accessed materials–including unpublished letters and manuscripts; court, police, and psychiatric records; and new interviews–Heather Clark brings to life the brilliant daughter of Wellesley, Massachusetts.
Sylvia Plath had poetic ambition from a very young age and was an accomplished, published writer of poems and stories even before she became a star English student at Smith College in the early 1950s. Determined not to read Plath's work as if her every act, from childhood on, was a harbinger of her tragic fate, Clark here evokes a culture in transition, in the shadow of the atom bomb and the Holocaust, as she explores Plath's world: her early relationships and determination not to become a conventional woman and wife; her conflicted ties to her well-meaning, widowed mother; her troubles at the hands of an unenlightened mental-health industry; her Cambridge years and thunderclap meeting with Ted Hughes, a marriage of true minds that would change the course of poetry in English; and much more.
Clark's clear-eyed sympathy for Hughes, his lover Assia Wevill, and the other demonized players in the arena of Plath's suicide promotes a deeper understanding of her final days, with their outpouring of first-rate poems. Along with illuminating readings of the poems themselves, Clark's meticulous, compassionate research brings us closer than ever to the spirited woman and visionary artist who blazed a trail that still lights the way for women poets the world over.
Heather Clark earned her bachelor's degree in English Literature from Harvard University and her doctorate in English from Oxford University. Her awards include a National Endowment for the Humanities Public Scholar Fellowship; a Leon Levy Biography Fellowship at the City University of New York; and a Visiting U.S. Fellowship at the Eccles Centre for American Studies, British Library. A former Visiting Scholar at the Oxford Centre for Life-Writing, she is the author of The Grief of Influence: Sylvia Plath and Ted Hughes and The Ulster Renaissance: Poetry in Belfast 1962-1972. Her work has appeared in publications including Harvard Review and The Times Literary Supplement, and she recently served as a consultant for the BBC documentary Sylvia Plath: Life Inside the Bell Jar. She divides her time between Chappaqua, New York, and Yorkshire, England, where she is Professor of Contemporary Poetry at the University of Huddersfield.
Red Comet
The Short Life and Blazing Art of Sylvia Plath
By Heather Clark
Hardcover
1152 Pages
$40.00
Oct 06, 2020
ISBN 9780307961167
Published by Knopf
$40.00
# new biography
• fleursdumal.nl magazine
More in: #Biography Archives, - Archive Tombeau de la jeunesse, - Book Lovers, - Book News, Archive C-D, Archive G-H, Archive O-P, Archive O-P, Plath, Sylvia
---
The International Booker Prize is awarded annually for a single book, translated into English and published in the UK or Ireland.
The vital work of translators is celebrated, with the prize money divided equally between the author and translator.
The judges of the 2020 International Booker Prize have revealed the six shortlisted books of the International Booker Prize which celebrates the finest translated fiction from around the world.
The 2020 International Booker Prize shortlist is as follows:
◊ The Enlightenment of the Greengage Tree by Shokoofeh Azar (Farsi-Iran), translated by Anonymous, published by Europa Editions
◊ The Adventures of China Iron by Gabriela Cabezón Cámara (Spanish-Argentina), translated by Iona Macintyre and Fiona Mackintosh, published by Charco Press
◊ Tyll by Daniel Kehlmann (Germany-German), translated by Ross Benjamin, published by Quercus
◊ Hurricane Season by Fernanda Melchor (Spanish-Mexico), translated by Sophie Hughes, Published by Fitzcarraldo Editions
◊ The Memory Police by Yoko Ogawa (Japanese-Japan), translated by Stephen Snyder, published by Harvill Secker
◊ The Discomfort of Evening by Marieke Lucas Rijneveld (Dutch-Netherlands), translated by Michele Hutchison, published by Faber & Faber
The shortlist was chosen by a panel of five judges, chaired by Ted Hodgkinson, Head of Literature and Spoken Word at Southbank Centre. The panel also includes: Lucie Campos, director of the Villa Gillet, France's centre for international writing; Man Booker International Prize-winning translator and writer Jennifer Croft; Booker Prize longlisted author Valeria Luiselli and writer, poet and musician Jeet Thayil, whose novel Narcopolis was shortlisted for the Man Booker Prize in 2012.
◊ The Winner will be announced on 19 may 2020
# More information on website Booker Prize
• fleursdumal.nl magazine
More in: - Book Lovers, - Book News, Archive Q-R, Archive Q-R, Awards & Prizes, Rijneveld, Marieke Lucas, TRANSLATION ARCHIVE
---
Older Entries »
Thank you for reading FLEURSDUMAL.NL - magazine for art & literature