– Book Lovers
·
The Penguin Book of Oulipo: Queneau, Perec, Calvino and the Adventure of Form by Philip Terry (Editor)
·
85ste Boekenweek van zaterdag 7 t/m zondag 15 maart 2020
·
METROPOLITAN MUSEUM – TILBURG : Overzichtstentoonstelling Sander Neijnens en Ivo van Leeuwen
·
Paper Aeroplane: Selected Poems 1989-2014 by Simon Armitage
·
Death Blossoms. Reflections from a Prisoner of Conscience, Expanded Edition by Mumia Abu-Jamal
·
Joris-Karl Huysmans: Aan de vrouw
·
FRANKFURTER BUCHMESSE: 16 – 20 Oktober 2019
·
65ste Kinderboekenweek van 2 t/m 13 oktober 2019
·
The Brooklyn Book Festival 2019: September 16 – 23
·
Das 19. internationale literaturfestival berlin
·
Cahiers de prison : février-octobre 1946 de Louis-Ferdinand Céline
·
Albert Hagenaars over de nieuwe dichtbundel 'Nederzettingen' van Bert Bevers
Brought together for the first time, here are 100 pieces of 'Oulipo' writing, celebrating the literary group who revelled in maths problems, puzzles, trickery, wordplay and conundrums.
Featuring writers including Georges Perec, Raymond Queneau and Italo Calvino, it includes poems, short stories, word games and even recipes. Alongside these famous Oulipians, are 'anticipatory' wordsmiths who crafted language with unusual constraints and literary tricks, from Jonathan Swift to Lewis Carroll.
Philip Terry is a translator, and a writer of fiction and poetry. He has translated the work of Georges Perec, Stéphane Mallarmé and Raymond Queneau, and is the author of the novel tapestry, shortlisted for the Goldsmiths Prize.
His poetry volumes include Oulipoems, Shakespeare's Sonnets, Dante's Inferno (a Times Literary Supplement Book of the Year, London Review Bookshop Book of the Week, and recipient of a Society of Authors Travelling Scholarship Prize), Quennets, and Dictator, a version of the Epic of Gilgamesh in Globish.
He is currently translating  Ice Age signs from the caves at Lascaux.
• 'Philip Terry's collection is packed with fabulous, wide-ranging work that displays the full ingenuity, brio and originality of Oulipian ideals in action. An exhilarating feat of in-depth reading, and translating, it takes its place as the definitive anthology in English for decades to come.' – Marina Warner
• Philip Terry's playful selection will appeal to lovers of word games, puzzles and literary delights.
The Penguin Book of Oulipo
Queneau, Perec, Calvino and the Adventure of Form
Edited by Philip Terry
Imprint: Penguin Classics
Published: 31/10/2019
ISBN: 9780241378427
Hardcover
Length: 576 Pages
Dimensions: 240mm x 49mm x 162mm
RRP: £25.00
# new books
The Penguin Book of Oulipo
Queneau, Perec, Calvino and the Adventure of Form
Philip Terry (Edited by)
• fleursdumal.nl magazine
More in: #Archive Concrete & Visual Poetry, - Book Lovers, - Book News, - Objets Trouvés (Ready-Mades), Archive C-D, Archive O-P, Archive Q-R, Art & Literature News, AUDIO, CINEMA, RADIO & TV, Carroll, Lewis, Dadaïsme, Georges Perec, OULIPO (PATAFYSICA), Surrealisme, Swift, Jonathan
---
 Rebellen en dwarsdenkers
De 85ste Boekenweek staat in het teken van hen die ons voorstellingsvermogen vergroten: de rebellen en dwarsdenkers. Het lezen van boeken zet namelijk aan
tot nadenken, zodat lezers begrip ontwikkelen voor anderen en minder vasthouden aan vooroordelen (bron: KVB Boekwerk, De impact van het boek). Van de dromerige dwarsdenker die veilig thuis afreist naar een andere wereld tot de rebel die zijn messcherpe pen als wapen gebruikt tegen de status quo. In de literatuur is er ruimte voor al die geluiden. Het lef van schrijvers om taboes te doorbreken en een steen in de vijver te gooien is van levensbelang voor onze samenleving. Daarom koesteren we de vrijheid die door schrijvers genomen wordt om tegen de stroom in te werken, om dwars en vervelend te zijn, onaangepast en onafhankelijk.
 Een greep uit rebelse boeken en dwarse schrijvers
De rebellen van de literatuur hebben altijd ons denken beïnvloed: stoere, onorthodoxe, eigengereide auteurs als Multatuli, Annie M.G. Schmidt, Willem Frederik Hermans, Astrid
Roemer, Dimitri Verhulst en Charlotte Mutsaers hebben werelden geopend. Rebelse personages en dwarse karakters zoals Don Quichot, Madame Bovary, Tommy Wieringa's Joe Speedboot, Esther Gerritsens Roxy en Hava uit Aafke Romeijns Concept M houden een spiegel voor en laten ons nadenken over wie wij zijn. Schrijvers als Jan Cremer, Connie Palmen, Anna Blaman en Jan Wolkers zoeken grenzen van de literatuur op en verleggen ze. Boeken kunnen weerstand oproepen, kunnen verboden worden en verbrand, maar de kracht van de woorden laat zich niet temmen. Nabokovs Lolita, Houellebecqs Onderworpen of Erasmus' Lof der zotheid hebben onder vuur gelegen, maar zijn inmiddels onmiskenbare oriëntatiepunten in het literaire landschap. Om de steeds veranderende wereld om ons heen te begrijpen, hebben we dwarsdenkers en ordescheppers nodig. Renate Rubinstein en Anton de Kom hebben ons bewust gemaakt van onze oogkleppen. Ook door non-fictie prikkelen, stimuleren en scherpen we onze geest. Het maatschappelijk debat op de meest uiteenlopende onderwerpen wordt bepaald door dappere en dwarse denkers: Dick Swaab en Rosanne Hertzberger, Rutger Bregman en Joris Luyendijk, Anousha Nzume en Paul Scheffer.
• De 85ste Boekenweek vindt plaats van zaterdag 7 t/m zondag 15 maart 2020
• Het boekenweekgeschenk is dit jaar geschreven door Annejet van der Zijl: Leon & Juliette. Een  liefdesgeschiedenis
• Özcan Akyol schrijft dit jaar het Boekenweekessay: Generaal zonder leger.
• Ellen Deckwitz schrijft Boekenweekgedicht 2020
#  Meer informatie op website Boekenweek
• fleursdumal.nl magazine
More in: - Book Lovers, - Book News, - Book Stories, - Bookstores, AUDIO, CINEMA, RADIO & TV, Boekenweek, PRESS & PUBLISHING
---
METROPOLITAN MUSEUM | TILBURG: Overzichtstentoonstelling vier jaar TilburgsAns, een kunstproject van Sander Neijnens en Ivo van Leeuwen
Wè knòrrie?
Sinds april 2016 zwerft TilburgsAns door de stad, een lettertype met eigenzinnige karakters en inmiddels 123 pictogrammen. Het lettertype is ontworpen door Sander Neijnens en geïnspireerd op het rauwe, eigenzinnige, humoristische, verrassende en experimentele karakter van Tilburg. De pictogrammen van karakteristieke Tilburgse locaties, evenementen, verhalen en woorden zijn van de hand van Ivo van Leeuwen. TilburgsAns is een uniek (typo)grafisch portret van Tilburg. Dit kunstproject is omarmd door de inwoners van de stad.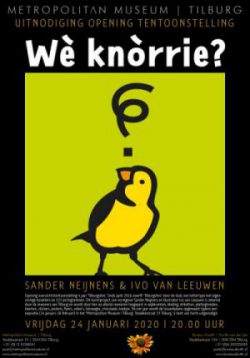 Het lettertype wordt op allerlei manieren toegepast in wijkkranten, kleding, etiketten, plattegronden, kaarten, stickers, posters, flyers en tatoeages. Daarnaast organiseerden de ontwerpers de wekelijkse kaajbaandexpositie van pictogrammen op de vuilcontainers van 81 huishoudens en hielden zij reeds vele workshops, lezingen in binnen- en buitenland en lessen voor basis-, middelbaar en hoger onderwijs. Ook presenteerden zij 'Dègge bedankt zèèt dè witte wèèn' en 'We zullen et saome wel rôoje wèèn', Chocolinde sjeklaatjes, de Tilburgse lekkernij met een Q en een serie speldjes. Na vier jaar wordt de tussenbalans opgemaakt met deze expositie in het Metropolitan Museum Tilburg, de raamtentoonstellingen aan de Stedekestraat 15 te Tilburg.
Het lettertype TilburgsAns kan gratis gedownload worden op de website www.tilburgsans.nl. Daar treft u ook nadere achtergrondinformatie over het project en het bijbehorende letteradoptieplan alsmede vele voorbeelden van hoe het lettertype en de pictogrammen in en buiten de stad worden toegepast.
Gratis raamtentoonstelling
'Wè knòrrie?' van TilburgsAns
Sander Neijnens en Ivo van Leeuwen
dagelijks nog t/m 18 februari 2020
'Metropolitan Museum | Tilburg'
Stedekestraat 15 | 5041DM Tilburg
Sjon Brands en Dorith van der Lee
telefoon 013 5358041 | 06 20325030
mail post@metropolitanmuseum.nl
site www.metropolitanmuseum.nl
• fleursdumal.nl magazine
More in: - Book Lovers, Archive K-L, Archive M-N, Art & Literature News, Exhibition Archive, Ivo van Leeuwen, Sander Neijnens, Theater van de Verloren Tijd
---
Paper Aeroplane: Selected Poems 1989-2014 by Simon Armitage is the essential selection of poems from one of Britain's foremost contemporary poets.
When Simon Armitage burst on to the poetry scene in 1989 with his spectacular debut Zoom!, readers were introduced to an exceptional new talent who would reshape the landscape of contemporary poetry in the years to come.
Twenty-five years on, Simon Armitage's reputation as one of the nation's most original, most respected and best-loved poets seems secure. Paper Aeroplane: Poems 1989-2014 is the author's own selection from across a quarter-century of work, from his debut to the latest, uncollected work. Drawing upon all of his award-winning poetry collections, including Kid, Book of Matches, The Universal Home Doctor and Seeing Stars, this generous selection provides an essential gathering of this most thrilling of poets, and is key reading for students and general readers alike.
Simon Armitage was born in West Yorkshire and is Professor of Poetry at the University of Leeds. A recipient of numerous prizes and awards, he has published twelve collections of poetry, including Seeing Stars (2010), The Unaccompanied (2017), Sandettie Light Vessel Automatic (2019) and his acclaimed translation of Sir Gawain and the Green Knight (2007). He writes extensively for television and radio, and is the author of two novels and the non-fiction bestsellers All Points North (1998), Walking Home (2012) and Walking Away (2015). His theatre works include The Last Days of Troy, performed at Shakespeare's Globe in 2014. In 2015 he was appointed Professor of Poetry at Oxford University and in 2018 he was awarded the Queen's Gold Medal for Poetry. Simon Armitage is Poet Laureate of the UK.
Paper Aeroplane: Selected Poems 1989-2014
by Simon Armitage (Author), Sue Roberts (Author)
2014/2015
Hardback Price £14.99
Paperback Price £10.99
Pages: 248pp
Publisher: Faber and Faber Poetry
Language: English
ISBN-10: 0571310699
ISBN-13: 978-0571310692
# new books
Paper Aeroplane:
Selected Poems 1989-2014
by Simon Armitage (Author)
• fleursdumal.nl magazine
More in: - Book Lovers, - Book News, Archive A-B, Archive A-B, Armitage, Simon
---
Profound meditations on life, death, freedom, family, and faith, written by radical Black journalist, Mumia Abu-Jamal, while he was awaiting his execution.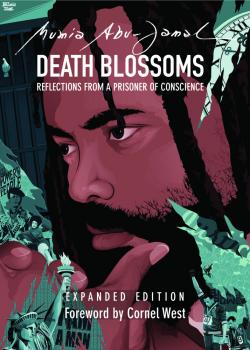 During the spring of 1996, black journalist Mumia Abu-Jamal was living on death row and expecting to be executed for a crime he steadfastly maintained he did not commit—the murder of a white Philadelphia police officer. It was in that period, with the likelihood of execution looming over him, that he received visits from members of the Bruderhof spiritual community––refugees from Hitler's Germany––anti-fascist, anti-racist, and deeply opposed to the death penalty. Inspired by the encounters, Mumia hand-wrote Death Blossoms—a series of short essays and personal vignettes reflecting on his search for spiritual meaning, freedom, and truth in a deeply racist and materialistic society.
Featuring a new introduction by Mumia and a report by Amnesty International detailing how his trial was "in violation of minimum international standards," this new edition of Death Blossoms is essential reading for the Black Lives Matter era, and is destined to endure as a classic in American prison literature.
"In this revised edition of his groundbreaking work, Death Blossoms, convicted death row prisoner Mumia Abu-Jamal tackles hard and existential questions, searching for God and a greater meaning in a caged life that may be cut short if the state has its way and takes his life. As readers follow Mumia's journey through his poems, short essays, and longer musings, they will learn not only about this singular individual who has retained his humanity despite the ever present threat of execution, but also about themselves and our society: what we are willing to tolerate and who we are willing to cast aside. If there is any justice, Mumia will prevail in his battle for his life and for his freedom."––Lara Bazelon, author of Rectify: The Power of Restorative Justice After Wrongful Conviction
"Mumia Abu-Jamal has challenged us to see the prison at the center of a long history of US oppression, and he has inspired us to keep faith with ordinary struggles against injustice under the most terrible odds and circumstances. Written more than two decades ago, Death Blossoms helps us to see beyond prison walls; it is as timely and as necessary as the day it was published."––Nikhil Pal Singh, founding faculty director of the NYU Prison Eduction Program, author of Race and America's Long War.
Title: Death Blossoms
Subtitle: Reflections from a Prisoner of Conscience, Expanded Edition
Author: Mumia Abu-Jamal
Foreword: Cornel West
Introduction by Mumia Abu-Jamal
Preface by Julia Wright
Publisher: City Lights Publishers
Tags: African American history, black lives matter, black panther party, death row, injustice, institutional injustice, mass incarceration, prison industrial complex, prison writing, racial injustice, U.S. political prisoners, white supremacy
Format: Paperback
ISBN-10 0872867978
ISBN-13 9780872867970
Publication Date; 12 November 2019
Main content page count 240
List Price $16.95
# new books
Mumia Abu-Jamal
Death Blossoms
Reflections from a Prisoner of Conscience
• fleursdumal.nl magazine
More in: #Editors Choice Archiv, - Book Lovers, - Book News, Archive A-B, Archive A-B, CRIME & PUNISHMENT, REPRESSION OF WRITERS, JOURNALISTS & ARTISTS
---
Na een avond uit met zijn beste vriend Cyprien betrapt André zijn vrouw Berthe op overspel. Vernederd, woedend en verdrietig verlaat hij de echtelijke woning.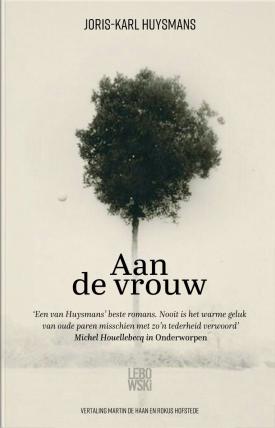 Wat te doen? Met Cyprien praat hij veelvuldig over de beslommeringen van het huwelijk en het leven van alleenstaanden in een grote stad. Moet André zijn huwelijk proberen te redden, misschien zelf een buitenechtelijke relatie aangaan, of de voorkeur geven aan eenzaamheid?
In de klassieker Aan de vrouw uit 1881 portretteert Huysmans het huiselijke, kleinburgerlijke leven met veel ironie en zwarte humor, evenals het verarmde kunstenaarsmilieu waarin de schrijver André en de schilder Cyprien zich bewegen. Een verrassend tijdloos verhaal over de eeuwige strijd tussen de seksen, over de sleur van een huwelijk, relaties en seksualiteit. Verkiezen André en Cyprien uiteindelijk het burgerlijk bestaan boven hun artistieke ambities en vrijheid?
Met een nawoord door vertalers Martin de Haan & Rokus Hofstede en een voorwoord door fin-de-siècle-expert Sander Bink.
Joris-Karl Huysmans (1848-1907) was een Franse auteur. Hij schreef Aan de vrouw (En ménage) in 1881, drie jaar voor zijn bekendste werk verscheen: Tegen de keer (À rebours, 1884). Joris-Karl Huysmans is een van de favoriete auteurs van Michel Houellebecq.
Aan de vrouw
Joris-Karl Huysmans
Oorspronkelijke titel: En ménage
Vertaling: Rokus Hofstede
Uitgever: Lebowski
ISBN: 9789048841936
Verschenen: 05-09-2019
Paperback
304 blz.
€ 21.99
# new books
Joris-Karl Huysmans
Aan de vrouw
En ménage
• fleursdumal.nl magazine
More in: - Book Lovers, - Book News, - Book Stories, Archive G-H, Archive G-H, Huysmans, J.-K., Huysmans, Joris-Karl, J.-K. Huysmans, Joris-Karl Huysmans
---
Frankfurter Buchmesse is the international publishing industry's biggest trade fair – with over 7,500 exhibitors from 109 countries, around 285,000 visitors, over 4,000 events and some 10,000 accredited journalists and bloggers in attendance.
It also brings together key players from the fields of technology education, film, games, STM, academic publishing, and business information. Frankfurter Buchmesse organises the participation of publishers at around 20 international book fairs and hosts trade events throughout the year in major international markets. Frankfurter Buchmesse is a subsidiary of the Börsenverein des Deutschen Buchhandels (German Publishers & Booksellers Association).
Norway is 2019 the Guest of Honour of Frankfurter Buchmesse – the land of big Literature: from the classics of Henrik Ibsen to the modern best-sellers of Jo Nesbø.
Frankfurter Buchmesse
16 – 20 Oktober 2019
# More information on website: https://www.buchmesse.de/en
• fleursdumal.nl magazine
More in: - Book Lovers, - Book News, - Bookstores, Art & Literature News, AUDIO, CINEMA, RADIO & TV, LITERARY MAGAZINES, PRESS & PUBLISHING
---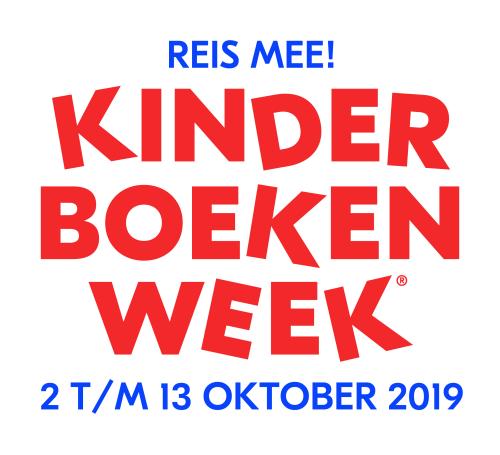 De 65ste Kinderboekenweek vindt plaats van woensdag 2 t/m zondag 13 oktober 2019. Anna Woltz schrijft het Kinderboekenweekgeschenk. André Kuipers schrijft het Prentenboek van de Kinderboekenweek met illustraties van Natascha Stenvert.
# Meer informatie op website: https://www.kinderboekenweek.nl/
• fleursdumal.nl magazine
More in: - Audiobooks, - Book Lovers, - Book News, - Book Stories, - Bookstores, Art & Literature News, AUDIO, CINEMA, RADIO & TV, Kinderboekenweek
---
The Brooklyn Book Festival is one of America's premier book festivals and the largest free literary event in New York City.

Presenting an array of national and international literary stars and emerging authors including Alexander Chee, Ted Chiang, Susan Choi, Edwidge Danticat, Sarah Dessen, Akwaeke Emezi, Jonathan Safran Foer, Jenny Han, Aleksandar Hemon, Mira Jacob, Marlon James, N.K. Jemisin, Lucy Knisley, Laila Lalami, Jessica Lange, DeRay Mckesson, Bill McKibben, Mary Norris, Joyce Carol Oates, Ben Passmore, Matt Taibbi, Mo Willems, Meg Wolitzer, Nell Zink, and hundreds more.
The Festival includes a week of Bookend Events throughout New York City, a lively Children's Day and a celebratory Festival Day with more than 300 authors plus 250 booksellers filling a vibrant outdoor Literary Marketplace. This hip, smart, diverse gathering attracts thousands of book lovers of all ages.
September 16 – 23
Brooklyn Book Festival 2019
Citywide Brooklyn – New York
# more on website brooklynbookfestival
• fleursdumal.nl magazine
More in: - Book Lovers, - Book News, - Book Stories, - Bookstores, Art & Literature News, FDM in New York, FICTION & NONFICTION ARCHIVE, PRESS & PUBLISHING, REPRESSION OF WRITERS, JOURNALISTS & ARTISTS, TRANSLATION ARCHIVE
---
Das 19. internationale literaturfestival berlin findet vom 11. bis 21. September 2019 statt. Es ist eines der renommiertesten Literaturfestivals weltweit.

Rund 150 Autor*innen aus über 50 Ländern in den Genres Prosa, Lyrik, Nonfiction, Graphic Novel und Kinder- und Jugendliteratur sind auf dem 19.ilb zu Gast.
Drei Themenschwerpunkte prägen das Programm in diesem Jahr: »Decolonizing Worlds II«, »About:Sex« und »Automatic Writing 2.0« im Rahmen des Wissenschaftsjahres »Künstliche Intelligenz«.
Literatures of the World
Aciman, André [Egypt/ USA]
Adichie, Chimamanda Ngozi [Nigeria/ USA]
Adnan, Etel [Lebanon/ France] in absence
Agualusa, José Eduardo [Angola, Mozambique]
Akbar, Kaveh [Iran/ USA]
Al-Jarrah, Nouri [Syria/ UK]
Almadhoun, Ghayath [Syria/ Sweden]
Al Shahmani, Usama [Iraq/ Switzerland]
Aw, Tash [Malaysia/ UK]
Benyamin [India]
Biller, Maxim [D]
Bin Hamza, Hussein [Syria/ D]
Bossong, Nora [D]
Choi, Don Mee [Republic of Korea/ USA]
Diop, David [Senegal/ France]
Drakulić, Slavenka [Croatia/ Sweden]
Edugyan, Esi [Canada]
Énard, Mathias [France]
Esinencu, Nicoleta [Moldova]
Espedal,Tomas [Norway]
Faber, Michel [Netherlands/ UK]
Fatah, Sherko [D]
Gappah, Petina [Zimbabwe]
Gospodinov, Georgi [Bulgaria]
Illies, Florian [D]
Jónás, Tamás [Hungary]
Kames, Maren [D]
Kandasamy, Meena [India/ UK]
Khalifa, Mustafa [Syria/ France]
Kwon, R. O. [South Korea/ USA]
Mabanckou, Alain [Congo/ USA]
Macfarlane, Robert [UK]
Mathieu, Nicolas [France]
Mattes, Eva [D] reads Elena Ferrante [Italy]
Menasse, Eva [Austria/ D]
Myles, Eileen [USA]
Nguyen Phan, Que Mai [Vietnam/ Indonesia]
Nielsen, Madame [Denmark/D]
Nikolic, Jovan [Serbia/ D]
Onjerika, Makena [Kenya]
Onuzo, Chibundu [Nigeria/UK]
Orange, Tommy [USA]
Osang, Alexander [D]
Pauls, Alan [Argentina]
Pavlova, Vera [Russia/USA]
Piñeiro, Claudia [Argentina]
Pron, Patricio [Argentina/ Spain]
Ramírez, Sergio [Nicaragua/ Spain]
Rey Rosa, Rodrigo [Guatemala]
Rijneveld, Marieke Lucas [Netherlands]
Ruffato, Luiz [Brazil]
Ruschkowski, Klaudia [D]
Rushdie, Salman [India, USA]
Sainz Borgo, Karina [Venezuela/ Spain]
Sartorius, Joachim [D]
Schrott, Raoul [Austria]
Schweikert, Ruth [Switzerland]
Sievers, Frank [D]
Solstad, Dag [Norway]
Tharoor, Shashi [India/ USA]
Vilas, Manuel [Spain]
Vuong, Ocean [Vietnam/ USA]
Wegner, Frank [D]
Wray, John [USA]
Reflections
Al-Rasheed, Madawi [Frankreich/ UK]
Anderson, Perry [UK]
Basil, Priya [UK/ D]
Benyamin [India]
Bianconi, Vanni [Switzerland]
Brovot, Thomas [D]
Buch, Hans Christoph [D]
Cardoso, Rafael [Brazil/ D]
Eribon, Didier [France]
Fischer, Joschka [D]
Forgách, András [Hungary]
Gauß, Karl-Markus [Austria]
Guerriero, Leila [Argentina]
Guggenberger, Linus [D]
Habeck, Robert [D]
Hansen, Christian [D]
Hoegen, Saskia von [D]
Holtz, Jürgen [D]
Ihrig, Wilfried [D]
Iyer, Pico [UK/ USA/ Japan]
Janetzki, Ulrich [D]
Kamala Kaufmann, Sina [D]
Kleeberg, Michael [D]
Koelbl, Susanne [D]
Kubin, Wolfgang [D/China]
Lagasnerie, Geoffroy de [France]
Lai, Mo Yan-chi [China]
Louis, Édouard [France]
Maalouf, Amin [Lebanon/ France]
Magid, Magid [Somalia, UK]
Magris, Claudio [Italy]
Martin, Marko [D]
Martínez, Oscar [El Salvador]
Murgia, Michela [Italy]
Nobil Ahmad, Ali[Pakistan/D]
Oberender, Thomas [D]
Pauls, Alan [Argentina]
Pilar, Ulrike von [D]
Piñeiro, Claudia [Argentina]
Ramírez, Sergio [Nicaragua/ Spain]
Reinhardt, Dotschy [D]
Ribeiro, Djamila [Brazil]
Ruffato, Luiz [Brazil]
Sainz Borgo, Karina [Venezuela/ Spain]
Scheller, Bente [D]
Schmid, Thomas [D]
Steinberg, Guido [D]
Strauß, Simon [D]
Tiburi, Marcia [Brazil]
Tonus, Leonardo [Brazil, France]
Weidner, Stefan [D]
Wong, Ben King-fai [China]
Wong, Mary Shuk-han [China]
Yuen, Chi-him
Mapping Berlin/Damaskus
AlBitar Kalaji, Dima [Syria/ D]
Barakeh, Khaled [Syria/ D]
Gröschner, Annett [D]
Leiber, Svenja [D]
Nabi, Widad [Syria/D]
Namer, Guevara [Syria/ D]
Reich, Annika [D]
International Children ́s and Young Adult Literature
Acevedo, Elizabeth [USA]
Aciman, André [Egypt, USA]
Beauvais, Clémentine [France/ UK]
Entrada Kelly, Erin [USA]
Gappah, Pettina [Simbabwe]
Habeck, Robert [D]
Jonsberg, Barry [Australia]
Koens, Enne [The Netherlands]
Lai, Thanhha [Vietnam, USA]
Koens, Enne [The Netherlands]
Louis, Édouard [France]
Lagercrantz, Rose [Sweden]
Lawrence, Iain [Canada]
Liu, Xun [China]
Meschenmoser, Sebastian [D]
Ruffato, Luiz [Brazil]
Sandén, Mårten [Sweden]
Schrott, Raoul [Austria]
Steinfeld, Tobias [D]
Wheatle, Alex [D]
Yockteng, Rafael [Peru/ Colombia]
Spotlight Norway
Dahle, Gro [Norway]
Hagerup, Linde [Norway]
Horndal, Sissel [Norway]
Lian, Torun [Norway]
Moursund, Gry [Norway]
Nyhus, Svein [Norway]
THEO
Hataki, Shahzamir [Afghanistan/ D]
Möller, Henriette [D]
Spieler, Lotti [D]
Young Euro Classics
Iraki, Batul [D]
Münster, Lukas [D]
Zimmermann, Henny [D]
Science and the Humanities
Al Haj Saleh, Yassin [Syria/D]
Eilenberger, Wolfram [D]
Felsch, Philipp [D]
Khalifa, Mustafa [Syria/ France]
Kluge, Ulrike [D]
Ridder, Michael de [D]
Wagner, David [D]
Automatic Writing 2.0
Alanoca, Sacha [France/ Chile]
Awret, Uziel [Israel/ USA]
Beckett, Bernard [New Zealand]
Blanco, Noelia [Argentina/ France]
Burchardt, Aljoscha [D]
Cotten, Ann [USA/ D]
Danaher, John [Ireland]
Dotse, Jonathan [Ghana]
Dufour, Catherine [France]
Du Sautoy, Marcus [UK]
Haider, Thomas [D]
Ings, Simon [UK]
Krämer, Sybille [D]
Landgraf, Tim [D]
Lipski, Roman [Poland/D]
Lord, Karen [Barbados]
Mondal, Mimi [India/ USA]
Monett, Dagmar [D]Müggenburg, Jan [D]
Neuvel, Sylvain [Canada]
O'Connell, Mark [Ireland]
Oh, Temi [Nigeria/UK]
Older, Malka [USA/France]
Oslberg, Karl [D]
Passig, Kathrin [D]
Ritter, Petra [D]
Schönthaler, Philipp [D]
Tidbeck, Karin [Sweden]
Wilk, Elvia [USA/ D]
Specials
Special: About Sex
Aciman, André [Egypt/ USA]
Becker, Theodora [D]
Beier, Klaus M. [D]
Bruns, Claudia [D]
Danaher, John [Ireland]
Eribon, Didier [France]
Gien, Anna [D]
Govrin, Jule [D]
Kandasamy, Meena [India/ UK]
Katsch, Matthias [D]
Myles, Eilen [USA]
Neft, Anselm [D]
Pappel, Paulita [Spanien/ D]
Rosales, Caroline [D]
Şahin, Reyhan aka Dr. Bitch Ray [D]
Stark, Marlene [D]
Vogel, Saskia [USA/ D]
Vogl, Joseph [D]
Wennerscheid, Sophie [D]
Special: Decolonizing Worlds II
Agualusa, José Eduardo [Angola/Mozambique]
Appadurai, Arjun [India]
Aw, Tash [Malaysia/ UK]
Chakrabarty, Dipesh [India/ USA]
Diop, David [Senegal, France]
Edugyan, Esi [Canada]
Gappah, Petina [Simbabwe]
Gryseels, Guido [Belgium]
Hicks, Dan [UK]
Kaleck, Wolfgang [D]
Kilomba, Grada [Portugal/D]
Koch, Lars Christian [D]
Kübler, Heike [D]
Lord, Karen [Barbados]
Olinde, Wilbert Jr [USA/D]
Ribbat, Christoph [D]
Ruffato, Luiz [Brazil]
Snoep, Nanette [Netherlands/ D]
Strausfeld, Michi [D]
Tharoor, Shashi [India/ USA]
Touré, Abdoulayé [Senegal]
Vinke, Kira [D]
Special: New German Voices
Kühmel, Miku Sophie [D]
Maeß, Emanuel [D]
Special: Graphic Novel Day
Bacilieri, Paolo [Italy]
Evens, Brecht [Belgium/ France]Goblet, Dominique [Belgium]
Itagaki, Lina [Lithuania]
Janečić, Helena [Croatia]
Krančan, David [Slovenia]
Novák, Jan [Czech Republic/ USA]
Peidro, Jordi [Spain]
Pfeiffer, Kai [ D]
Suess, Franz [Austria]
Vilé, Jurga [Lithuania]
Special: Third Culture Kid Day
Akbar, Kaveh [Iran/ USA]
Faber, Michel [Netherlands/ UK]
Lai, Thanhha [Vietnam/USA]
Onuzo, Chibundu [Nigeria/ UK]
Speak, Memory
Mandelkow, Miriam [Netherlands, D], Tesfu Temye [D] and Deniz Utlu [D] on James Baldwin
Al-Jarrah, Nouri [Syria/ UK] and Hussein Bin Hamza [Syria/ D] on Nizar Qabbani
Hegemann, Helene [D], Charis Goer [D] and Matthias Penzel [D] on Jörg Fauser
Guggolz, Sebastian [D] and Olga Radetzkaja on Boris Poplawski
Rey Rosa, Rodrigo [Guatemala] and Michael Kleeberg [D] on Paul Bowles
Dalos, György [Hungary/D], Timea Tankó [Hungary/D] and Sebastian Guggolz [D] on Andor
Endre Gelléri
Sofri, Adriano [Italy] and Hans-Gerd Koch [D] on Franz Kafka
Artists
Beldi, Christian [Romania/ D]
# website internationale literaturfestival berlin
• fleursdumal.nl magazine
More in: - Audiobooks, - Book Lovers, - Book News, - Bookstores, Art & Literature News, AUDIO, CINEMA, RADIO & TV, Automatic writing, Conceptual writing, FICTION & NONFICTION ARCHIVE, Literary Events, LITERARY MAGAZINES, PRESS & PUBLISHING, REPRESSION OF WRITERS, JOURNALISTS & ARTISTS
---
En décembre 1945, Louis-Ferdinand Céline est arrêté à Copenhague, où il s'était réfugié avec Lucette et son chat Bébert et tentait d'écrire la suite de Guignol's band.

L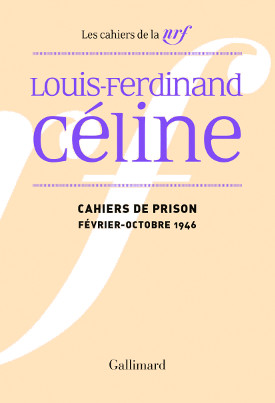 e dénommé Destouches, immédiatement incarcéré à la prison de l'Ouest, réclame de quoi écrire. L'administration pénitentiaire lui fournit dix cahiers d'écolier de 32 pages avec des règles à respecter : « On ne doit pas écrire sur l'affaire dont on est justiciable ni sur la détention. Tout propos licencieux et malséant est également interdit. »
À partir de février 1946, le prisonnier note d'emblée des éléments de défense pour empêcher son extradition dans la France de l'épuration, et s'en prend à l'ambassadeur Charbonnières qui le persécute. Mais Céline est repris par l'écriture et les Cahiers de prison dévoilent sa vie après son arrivée au Danemark, sa relation avec Lucette, des souvenirs de Londres ou de Montmartre, et surtout montrent de manière inédite le Céline lecteur. Isolé dans la cellule 609 de la section K., Céline s'entoure de livres apportés par sa femme et cite abondamment Chateaubriand, Hugo, Chamfort, Voltaire, etc., en se comparant avec les « grands écrivains exilés emprisonnés ». Les Cahiers illustrent aussi la transition littéraire vers sa « seconde révolution narrative et stylistique », note Jean Paul Louis, avec la mise en chantier de Féerie pour une autre fois, et des passages que l'on retrouvera dans D'un château l'autre, Nord et Rigodon.
Ce volume des Cahiers de la NRF constitue la première édition originale et intégrale des Cahiers de prison de Céline. Avec un nouveau travail d'établissement du texte et des notes, ainsi qu'un index centré sur les noms d'auteurs et les titres d'oeuvres, Céline nous apparaît tel qu'en lui-même, obsédé par la littérature et sa condition d'écrivain : « C'est moi maintenant le traître, le monstre, c'est moi qu'on s'apprête à lyncher. »
Louis-Ferdinand Céline
Cahiers de prison (Février – octobre 1946)
Édition de Jean Paul Louis
Collection Les Cahiers de la NRF,
Série Céline (n° 13), Gallimard
Parution : 23-05-2019
240 pages
sous couverture décorée, 140 x 205 mm
Achevé d'imprimer : 01-05-2019
Genre : Mémoires et autobiographies
Thème : littérature
Catégorie – Sous-catégorie :
Littérature française
Mémoires et autobiographies
Époque : XXe siècle
ISBN : 9782072852695
Gencode : 9782072852695
Code distributeur : G03149
Broché
EUR 20,00
# more books
Louis-Ferdinand Céline
Cahiers de prison
• fleursdumal.nl magazine
More in: #Biography Archives, - Book Lovers, - Book News, Archive C-D, CRIME & PUNISHMENT, Louis-Ferdinand Céline, WAR & PEACE
---
In De Verborgen Hoek besteedt recensent Albert Hagenaars uitgebreid aandacht aan de meest recente dichtbundel 'Nederzettingen' van Bert Bevers en de verhouding daarvan tot zijn eerdere werk.
'Nederzettingen' verscheen bij uitgeverij Kleinood & Grootzeer. De bundel is verdeeld in drie reeksen: Nederzettingen, Uit de tijd en Gedichten uit een stadje in de heuvels en bevat dertig recente gedichten.
Bert Bevers is een dichter met een brede kijk op zijn onderwerpen en een onmiskenbaar eigen idioom.

Eerste druk 100 genummerde en door de auteur gesigneerde exemplaren. Boekje, 42 pagina's, gelijmd 21 x 10,5 cm. ISBN/EAN 978-90-76644-91-2. Prijs € 18,-
Bert Bevers (Bergen op Zoom, 1954) woont en werkt in Antwerpen. Keuzes uit zijn gedichten verschenen in de verzamelbundels Afglans (1997) en Eigen terrein (2013). Werk van zijn hand verscheen in literaire tijdschriften als Ballustrada, Bzzlletin, Deus ex Machina, Dietsche Warande & Belfort, Digther, Fleurs du mal.nl, Gierik & Nieuw Vlaams Tijdschrift, Hollands Maandblad, Meander, Poëziekrant, De Tweede Ronde, TZUM en Versindaba alsmede in vele bloemlezingen.
Albert Hagenaars (Bergen op Zoom, 1955) is dichter en schrijver. De belangrijkste thema's in zijn boeken zijn reizen, interculturele relaties, vervreemding en identiteit. Verder schrijft hij al jarenlang literaire recensies, meestal over poëzie.
# Albert Hagenaars: Kruisbestuivingen tussen tijd en plaats over Bert Bevers
# link naar literaire blog De Verborgen Hoek 

• fleursdumal.nl magazine
More in: - Book Lovers, - Book Stories, Archive A-B, Archive A-B, Archive G-H, Art & Literature News, Bevers, Bert, PRESS & PUBLISHING
---
Older Entries »
Thank you for reading FLEURSDUMAL.NL - magazine for art & literature