– Book Lovers
·
Albert Hagenaars over de nieuwe dichtbundel 'Nederzettingen' van Bert Bevers
·
H. G. Wells: The Flying Man
·
Bas Kwakman: In poëzie en oorlog. Vijftig jaar Poetry International
·
Tilburgs Stadsdichter Onias Landveld gast tijdens Tilt Festival 2019
·
Boekenweek 2019 vindt plaats van zaterdag 23 tot en met zondag 31 maart
·
Genomineerd voor E. du Perronprijs 2018: Jan Leyers, Ilja Leonard Pfeijffer en Jolande Withuis
·
Salon du Livre de Paris = 15-18 Mars 2019
·
The Salt Companion to Mina Loy
·
Poetic Salvage. Reading Mina Loy by Tara Prescott
·
The Kiss: Intimacies from Writers
·
Nieuwe bundel van Paul Bezembinder: GEDICHTEN (100 pagina's weemoed en verlangen!)
·
Poëzieweek & Gedichtendag 2019 (31 januari t.m. 6 februari)
In De Verborgen Hoek besteedt recensent Albert Hagenaars uitgebreid aandacht aan de meest recente dichtbundel 'Nederzettingen' van Bert Bevers en de verhouding daarvan tot zijn eerdere werk.
'Nederzettingen' verscheen bij uitgeverij Kleinood & Grootzeer. De bundel is verdeeld in drie reeksen: Nederzettingen, Uit de tijd en Gedichten uit een stadje in de heuvels en bevat dertig recente gedichten.
Bert Bevers is een dichter met een brede kijk op zijn onderwerpen en een onmiskenbaar eigen idioom.

Eerste druk 100 genummerde en door de auteur gesigneerde exemplaren. Boekje, 42 pagina's, gelijmd 21 x 10,5 cm. ISBN/EAN 978-90-76644-91-2. Prijs € 18,-
Bert Bevers (Bergen op Zoom, 1954) woont en werkt in Antwerpen. Keuzes uit zijn gedichten verschenen in de verzamelbundels Afglans (1997) en Eigen terrein (2013). Werk van zijn hand verscheen in literaire tijdschriften als Ballustrada, Bzzlletin, Deus ex Machina, Dietsche Warande & Belfort, Digther, Fleurs du mal.nl, Gierik & Nieuw Vlaams Tijdschrift, Hollands Maandblad, Meander, Poëziekrant, De Tweede Ronde, TZUM en Versindaba alsmede in vele bloemlezingen.
Albert Hagenaars (Bergen op Zoom, 1955) is dichter en schrijver. De belangrijkste thema's in zijn boeken zijn reizen, interculturele relaties, vervreemding en identiteit. Verder schrijft hij al jarenlang literaire recensies, meestal over poëzie.
# Albert Hagenaars: Kruisbestuivingen tussen tijd en plaats over Bert Bevers
# link naar literaire blog De Verborgen Hoek 

• fleursdumal.nl magazine
More in: - Book Lovers, - Book Stories, Archive A-B, Archive A-B, Archive G-H, Art & Literature News, Bevers, Bert, PRESS & PUBLISHING
---
The Flying Man
The Ethnologist looked at the bhimraj feather thoughtfully. "They seemed loth to part with it," he said.
"It is sacred to the Chiefs," said the lieutenant; "just as yellow silk, you know, is sacred to the Chinese Emperor."
The Ethnologist did not answer. He hesitated. Then opening the topic abruptly, "What on earth is this cock-and-bull story they have of a flying man?"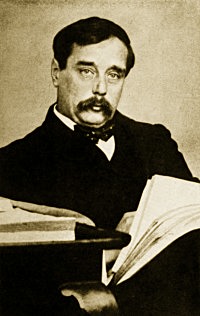 The lieutenant smiled faintly. "What did they tell you?"
"I see," said the Ethnologist, "that you know of your fame."
The lieutenant rolled himself a cigarette. "I don't mind hearing about it once more. How does it stand at present?"
"It's so confoundedly childish," said the Ethnologist, becoming irritated. "How did you play it off upon them?"
The lieutenant made no answer, but lounged back in his folding-chair, still smiling.
"Here am I, come four hundred miles out of my way to get what is left of the folk-lore of these people, before they are utterly demoralised by missionaries and the military, and all I find are a lot of impossible legends about a sandy-haired scrub of an infantry lieutenant. How he is invulnerable — how he can jump over elephants — how he can fly. That's the toughest nut. One old gentleman described your wings, said they had black plumage and were not quite as long as a mule. Said he often saw you by moonlight hovering over the crests out towards the Shendu country. — Confound it, man!"
The lieutenant laughed cheerfully. "Go on," he said. "Go on."
The Ethnologist did. At last he wearied. "To trade so," he said, "on these unsophisticated children of the mountains. How could you bring yourself to do it, man?"
"I'm sorry," said the lieutenant, "but truly the thing was forced upon me. I can assure you I was driven to it. And at the time I had not the faintest idea of how the Chin imagination would take it. Or curiosity. I can only plead it was an indiscretion and not malice that made me replace the folk-lore by a new legend. But as you seem aggrieved, I will try and explain the business to you.
"It was in the time of the last Lushai expedition but one, and Walters thought these people you have been visiting were friendly. So, with an airy confidence in my capacity for taking care of myself, he sent me up the gorge — fourteen miles of it — with three of the Derbyshire men and half a dozen Sepoys, two mules, and his blessing, to see what popular feeling was like at that village you visited. A force of ten — not counting the mules — fourteen miles, and during a war! You saw the road?"
"Road!" said the Ethnologist.
"It's better now than it was. When we went up we had to wade in the river for a mile where the valley narrows, with a smart stream frothing round our knees and the stones as slippery as ice. There it was I dropped my rifle. Afterwards the Sappers blasted the cliff with dynamite and made the convenient way you came by. Then below, where those very high cliffs come, we had to keep on dodging across the river — I should say we crossed it a dozen times in a couple of miles.
"We got in sight of the place early the next morning. You know how it lies, on a spur halfway between the big hills, and as we began to appreciate how wickedly quiet the village lay under the sunlight, we came to a stop to consider.
"At that they fired a lump of filed brass idol at us, just by way of a welcome. It came twanging down the slope to the right of us where the boulders are, missed my shoulder by an inch or so, and plugged the mule that carried all the provisions and utensils. I never heard such a death-rattle before or since. And at that we became aware of a number of gentlemen carrying matchlocks, and dressed in things like plaid dusters, dodging about along the neck between the village and the crest to the east.
"'Right about face,' I said. 'Not too close together.'
"And with that encouragement my expedition of ten men came round and set off at a smart trot down the valley again hitherward. We did not wait to save anything our dead had carried, but we kept the second mule with us — he carried my tent and some other rubbish — out of a feeling of friendship.
"So ended the battle — ingloriously. Glancing back, I saw the valley dotted with the victors, shouting and firing at us. But no one was hit. These Chins and their guns are very little good except at a sitting shot. They will sit and finick over a boulder for hours taking aim, and when they fire running it is chiefly for stage effect. Hooker, one of the Derbyshire men, fancied himself rather with the rifle, and stopped behind for half a minute to try his luck as we turned the bend. But he got nothing.
"I'm not a Xenophon to spin much of a yarn about my retreating army. We had to pull the enemy up twice in the next two miles when he became a bit pressing, by exchanging shots with him, but it was a fairly monotonous affair — hard breathing chiefly — until we got near the place where the hills run in towards the river and pinch the valley into a gorge. And there we very luckily caught a glimpse of half a dozen round black heads coming slanting-ways over the hill to the left of us — the east that is — and almost parallel with us.
"At that I called a halt. 'Look here,' says I to Hooker and the other Englishmen; 'what are we to do now?' and I pointed to the heads.
"'Headed orf, or I'm a nigger,' said one of the men.
"'We shall be,' said another. 'You know the Chin way, George?'
"'They can pot every one of us at fifty yards,' says Hooker, 'in the place where the river is narrow. It's just suicide to go on down.'
"I looked at the hill to the right of us. It grew steeper lower down the valley, but it still seemed climbable. And all the Chins we had seen hitherto had been on the other side of the stream.
"'It's that or stopping,' says one of the Sepoys.
"So we started slanting up the hill. There was something faintly suggestive of a road running obliquely up the face of it, and that we followed. Some Chins presently came into view up the valley, and I heard some shots. Then I saw one of the Sepoys was sitting down about thirty yards below us. He had simply sat down without a word, apparently not wishing to give trouble. At that I called a halt again; I told Hooker to try another shot, and went back and found the man was hit in the leg. I took him up, carried him along to put him on the mule — already pretty well laden with the tent and other things which we had no time to take off. When I got up to the rest with him, Hooker had his empty Martini in his hand, and was grinning and pointing to a motionless black spot up the valley. All the rest of the Chins were behind boulders or back round the bend. 'Five hundred yards,' says Hooker, 'if an inch. And I'll swear I hit him in the head.'
"I told him to go and do it again, and with that we went on again.
"Now the hillside kept getting steeper as we pushed on, and the road we were following more and more of a shelf. At last it was mere cliff above and below us. 'It's the best road I have seen yet in Chin Lushai land,' said I to encourage the men, though I had a fear of what was coming.
"And in a few minutes the way bent round a corner of the cliff. Then, finis! the ledge came to an end.
"As soon as he grasped the position one of the Derbyshire men fell a-swearing at the trap we had fallen into. The Sepoys halted quietly. Hooker grunted and reloaded, and went back to the bend.
"Then two of the Sepoy chaps helped their comrade down and began to unload the mule.
"Now, when I came to look about me, I began to think we had not been so very unfortunate after all. We were on a shelf perhaps ten yards across it at widest. Above it the cliff projected so that we could not be shot down upon, and below was an almost sheer precipice of perhaps two or three hundred feet. Lying down we were invisible to anyone across the ravine. The only approach was along the ledge, and on that one man was as good as a host. We were in a natural stronghold, with only one disadvantage, our sole provision against hunger and thirst was one live mule. Still we were at most eight or nine miles from the main expedition, and no doubt, after a day or so, they would send up after us if we did not return.
"After a day or so . . . "
The lieutenant paused. "Ever been thirsty, Graham?"
"Not that kind," said the Ethnologist.
"H'm. We had the whole of that day, the night, and the next day of it, and only a trifle of dew we wrung out of our clothes and the tent. And below us was the river going giggle, giggle, round a rock in mid stream. I never knew such a barrenness of incident, or such a quantity of sensation. The sun might have had Joshua's command still upon it for all the motion one could see; and it blazed like a near furnace. Towards the evening of the first day one of the Derbyshire men said something — nobody heard what — and went off round the bend of the cliff. We heard shots, and when Hooker looked round the corner he was gone. And in the morning the Sepoy whose leg was shot was in delirium, and jumped or fell over the cliff. Then we took the mule and shot it, and that must needs go over the cliff too in its last struggles, leaving eight of us.
"We could see the body of the Sepoy down below, with the head in the water. He was lying face downwards, and so far as I could make out was scarcely smashed at all. Badly as the Chins might covet his head, they had the sense to leave it alone until the darkness came.
"At first we talked of all the chances there were of the main body hearing the firing, and reckoned whether they would begin to miss us, and all that kind of thing, but we dried up as the evening came on. The Sepoys played games with bits of stone among themselves, and afterwards told stories. The night was rather chilly. The second day nobody spoke. Our lips were black and our throats afire, and we lay about on the ledge and glared at one another. Perhaps it's as well we kept our thoughts to ourselves. One of the British soldiers began writing some blasphemous rot on the rock with a bit of pipeclay, about his last dying will, until I stopped it. As I looked over the edge down into the valley and saw the river rippling I was nearly tempted to go after the Sepoy. It seemed a pleasant and desirable thing to go rushing down through the air with something to drink — or no more thirst at any rate — at the bottom. I remembered in time, though, that I was the officer in command, and my duty to set a good example, and that kept me from any such foolishness.
"Yet, thinking of that, put an idea into my head. I got up and looked at the tent and tent ropes, and wondered why I had not thought of it before. Then I came and peered over the cliff again. This time the height seemed greater and the pose of the Sepoy rather more painful. But it was that or nothing. And to cut it short, I parachuted.
"I got a big circle of canvas out of the tent, about three times the size of that table-cover, and plugged the hole in the centre, and I tied eight ropes round it to meet in the middle and make a parachute. The other chaps lay about and watched me as though they thought it was a new kind of delirium. Then I explained my notion to the two British soldiers and how I meant to do it, and as soon as the short dusk had darkened into night, I risked it. They held the thing high up, and I took a run the whole length of the ledge. The thing filled with air like a sail, but at the edge I will confess I funked and pulled up.
"As soon as I stopped I was ashamed of myself — as well I might be in front of privates — and went back and started again. Off I jumped this time — with a kind of sob, I remember — clean into the air, with the big white sail bellying out above me.
"I must have thought at a frightful pace. It seemed a long time before I was sure that the thing meant to keep steady. At first it heeled sideways. Then I noticed the face of the rock which seemed to be streaming up past me, and me motionless. Then I looked down and saw in the darkness the river and the dead Sepoy rushing up towards me. But in the indistinct light I also saw three Chins, seemingly aghast at the sight of me, and that the Sepoy was decapitated. At that I wanted to go back again.
"Then my boot was in the mouth of one, and in a moment he and I were in a heap with the canvas fluttering down on the top of us. I fancy I dashed out his brains with my foot. I expected nothing more than to be brained myself by the other two, but the poor heathen had never heard of Baldwin, and incontinently bolted.
"I struggled out of the tangle of dead Chin and canvas, and looked round. About ten paces off lay the head of the Sepoy staring in the moonlight. Then I saw the water and went and drank. There wasn't a sound in the world but the footsteps of the departing Chins, a faint shout from above, and the gluck of the water. So soon as I had drunk my full I started off down the river.
"That about ends the explanation of the flying man story. I never met a soul the whole eight miles of the way. I got to Walters' camp by ten o'clock, and a born idiot of a sentinel had the cheek to fire at me as I came trotting out of the darkness. So soon as I had hammered my story into Winter's thick skull, about fifty men started up the valley to clear the Chins out and get our men down. But for my own part I had too good a thirst to provoke it by going with them.
"You have heard what kind of a yarn the Chins made of it. Wings as long as a mule, eh? — And black feathers! The gay lieutenant bird! Well, well."
The lieutenant meditated cheerfully for a moment. Then he added, "You would scarcely credit it, but when they got to the ridge at last, they found two more of the Sepoys had jumped over."
"The rest were all right?" asked the Ethnologist.
"Yes," said the lieutenant; "the rest were all right, barring a certain thirst, you know."
And at the memory he helped himself to soda and whisky again.
Herbert George Wells
(1866-1946)
The Stolen Bacillus and other incidents
short stories
fleursdumal.nl magazine
More in: - Book Lovers, Archive W-X, H.G. Wells, Tales of Mystery & Imagination, Wells, H.G.
---
In In poëzie en oorlog onthult directeur Bas Kwakman van Poetry International op verrassende en soms ontluisterende wijze de wereld van de poëzie.

Daarbij ontziet de schrijver niets en niemand, ook zichzelf niet. In poëzie en oorlog is alles geoorloofd.
Leidraad is de geschiedenis van het Poetry International Festival in Rotterdam, dat in 1970 in anarchie werd geboren en inmiddels wereldwijd een van de belangrijkste ontmoetingsplaatsen voor dichters en poëzieliefhebbers is geworden.
Gedreven door de liefde voor poëzie en een gezonde argwaan jegens het menselijke bedrijf daarachter beschrijft Kwakman met warmte, humor, kennis en verbazing zijn unieke ervaringen in de bijzondere wereld tussen de versregels.
Auteur: Bas Kwakman
In poëzie en oorlog.
Vijftig jaar Poetry International
Uitgeverij: De Arbeiderspers
NUR: 320
Paperback
ISBN: 9789029525602
Taal: Nederlands
Bladzijden: 400 pp.
Paperback
Literaire non-fictie
Prijs: € 24,99
Publicatiedatum: 21-05-2019
# new books
In poëzie en oorlog.
Vijftig jaar Poetry International
Bas Kwakman
• fleursdumal.nl magazine
More in: #More Poetry Archives, - Book Lovers, - Book News, Archive K-L, Art & Literature News, MODERN POETRY, Poetry International
---
Onias Landveld Stadsdichter van Tilburg organiseert op 30 maart, de tweede editie van The Stage. Die avond zal hij met zijn podium te gast zijn bij het Tilt Festival in Theater De Nieuwe Vorst in Tilburg.
Het thema van de avond is "Zij is", een knik naar de Boekenweek 2019, die 'Moeder de vrouw' als onderwerp heeft.
Met een aantal speciale gasten zal The Stage bezoekers die avond vermaken met poëzie, verhalen en muziek.
De stadsdichter is het podium gestart omdat hij iets wil achterlaten als hij in Augustus dit jaar afzwaait.
Onias Landveld vindt dat woordkunst in een stad als Tilburg een plaats moet blijven hebben. Daarom is hij vorig jaar dit evenement gestart dat zijn vaste plek in de Nwe Vorst heeft.
Op 30 maart staan on Stage: Zeinab El Bouni, Aminata Cairo, LouLou Elisabettie, Lev Avitan, Whitney Muanza Sabina Lukovic en Tessa Gabriëls.
Onias Landveld & The Stage
Tilt Festival in Theater De Nieuwe Vorst
Willem II straat – Tilburg.
Aanvang: 20:45
Einde: 22:45
Kaarten verkrijgbaar via de website van Tilt of de Nieuwe Vorst
# website theater de nieuwe vorst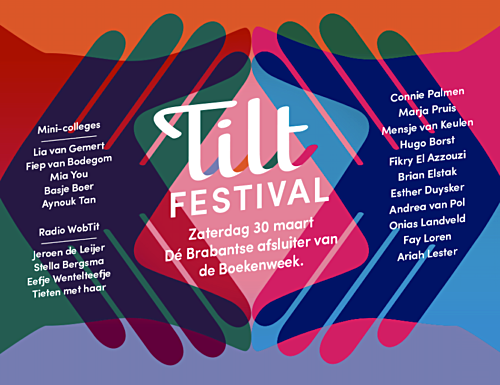 • fleursdumal.nl magazine
More in: *Concrete + Visual Poetry K-O, - Book Lovers, Archive K-L, Archive K-L, Art & Literature News, City Poets / Stadsdichters, Landveld, Onias, STREET POETRY, THEATRE, Tilt Festival Tilburg
---
De 84ste editie van de Boekenweek vindt plaats van zaterdag 23 maart tot en met zondag 31 maart en heeft De moeder de vrouw als thema naar het gelijknamige gedicht van Martinus Nijhoff.
Voor de Boekenweek 2019 schreef Jan Siebelink het Boekenweekgeschenk Jas van belofte, dat tijdens de Boekenweek bij besteding van ten minste €12,50 aan Nederlandstalige boeken door de boekhandel cadeau wordt gedaan.
Het Boekenweekessay is geschreven door Murat Isik en heeft de titel Mijn moeders strijd. Tijdens de Boekenweek is het voor € 3,75 verkrijgbaar in de boekwinkel.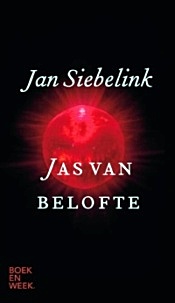 Op 31 maart, de laatste zondag van de Boekenweek, kunnen reizigers traditiegetrouw op het vertoon van het Boekenweekgeschenk gratis met de trein reizen.
De moeder de vrouw
Het thema van de Boekenweek 2019 is ontleend aan het beroemde gedicht van Martinus Nijhoff 'De moeder de vrouw'. Tevens is het Boekenweekthema een verwijzing naar de bundel De moeder de vrouw, met daarin twee romans (Ontaarde moeders en Mijn zoon heeft een seksleven en ik lees mijn moeder Roodkapje voor) over moederschap van de onlangs overleden Renate Dorrestein.
# meer informatie op website boekenweek
Boekweek 2019
van 23 – 31 maart
• fleursdumal.nl magazine
More in: - Book Lovers, - Book News, - Book Stories, - Bookstores, Art & Literature News, Boekenweek, Jan Siebelink, Nijhoff, Martinus
---
De schrijvers Jan Leyers, Ilja Leonard Pfeijffer en Jolande Withuis zijn genomineerd voor de E. du Perronprijs 2018. De prijs wordt toegekend aan schrijvers, kunstenaars of instellingen die met een cultuuruiting in brede zin een bijdrage leveren aan een inclusieve samenleving. De uitreiking vindt plaats op dinsdagavond 16 april in de Glazen Zaal in de LocHal in Tilburg. Dan houdt Gloria Wekker de achtste E. du Perronlezing.
Jan Leyers ‒ Allah in Europa. Het reisverslag van een ongelovige (Uitgeverij Das Mag)
Leyers doet in dit boek verslag van een reis door Europa waarin hij op zoek gaat naar 'een Europese versie van de islam'. Vier maanden lang wordt er gesproken met traditionele gelovigen en nieuwe bekeerlingen. Allah in Europa leest als een spannend verslag van gesprekken waarin verschillende denkbeelden tegen elkaar afgewogen worden. Knap is dat het boek nergens belerend of dwingend wordt, hoewel het overduidelijk een pleidooi is voor een open multicultureel Europa, dat de lezer aanzet tot nadenken.
Ilja Leonard Pfeijffer ‒ Grand Hotel Europa (Uitgeverij De Arbeiderspers)
In deze roman neemt Pfeijffer ons mee naar een hotel ergens in Europa waarin zijn alter ego zich verschanst na een stukgelopen liefde. Het hotel is vergane glorie, oude geschiedenis en een metaforisch beeld voor het continent, waarvan de geschiedenis fenomenaal is, maar het heden op allerlei manier ontspoort: er is te veel consumentisme, geen engagement, er zijn geen nieuwe idealen. Pfeijffer verweeft verschillende verhaallijnen met elkaar, en is op zijn best in de essayistische passages waarin hij kritiek geeft op het hedendaagse Europa en vooral op het massatoerisme.
Jolande Withuis ‒ Raadselvader. Kind in de koude oorlog (Uitgeverij De Bezige Bij)
Withuis schreef een indringende biografie over haar vader Berry Withuis (1920-2009), die tegelijk een autobiografische reflectie biedt. De vader was communist en redacteur van de Waarheid. Haar communistische jeugd en de loyaliteit jegens haar ouders hebben Withuis geleerd dat er verschillende kanten zitten aan een historisch narratief. Noch het ontkennen van de slechte behandeling van communisten in Nederland tijdens de Koude Oorlog, noch het slachtofferisme van de zijde van communisten zelf, is de waarheid. Maar ook leert zij dat via het eigen verhaal de geschiedenis van anderen aanknopingspunten biedt en legt ze uit dat totalitaire overtuigingen mensen verleiden onmenselijke misdaden te begaan en het eigen ethische kompas uit te schakelen.
E. du Perronprijs
De E. du Perronprijs is een initiatief van de gemeente Tilburg, de Tilburg School of Humanities & Digital Sciences en Kunstloc Brabant. De prijs is bedoeld voor personen of instellingen die, net als schrijver Du Perron, grenzen signaleren en doorbreken die wederzijds begrip tussen verschillende bevolkingsgroepen in de weg staan. De prijs bestaat uit een geldbedrag van 2500 euro en een textielobject, ontworpen door studio 'by aaaa' (Moyra Besjes en Natasja Lauwers) en vervaardigd bij het TextielMuseum. In 2017 won Margot Vanderstraeten de prijs voor haar boek Mazzel tov. Andere laureaten waren onder meer Stefan Hertmans (2016), Ilja Leonard Pfeijffer (2015), Warna Oosterbaan & Theo Baart (2014), Mohammed Benzakour (2013), Koen Peeters (2012) en Ramsey Nasr (2011).
E. du Perronlezing
Professor dr. Gloria Wekker is emeritus hoogleraar Gender en Etniciteit aan de faculteit Geesteswetenschappen van de Universiteit Utrecht. Ze houdt, op 16 april, na Antjie Krog, Paul Scheffer, Job Cohen, Sheila Sitalsing, Herman van Rompuy, Arnon Grunberg en Marja Pruis de achtste E. du Perronlezing.
Voor het bijwonen van de uitreiking kunnen belangstellenden en genodigden zich aanmelden via www.kunstlocbrabant.nl/eduperron
Meer informatie over de prijs vindt u op: www.tilburguniversity.edu/duperronprijs
# Literaire prijzen
E. du Perronprijs 2018
Jan Leyers
Ilja Leonard Pfeijffer
Jolande Withuis
• fleursdumal.nl magazine
More in: - Book Lovers, - Book News, - Bookstores, Archive K-L, Archive O-P, Archive W-X, Art & Literature News, Awards & Prizes, Literary Events
---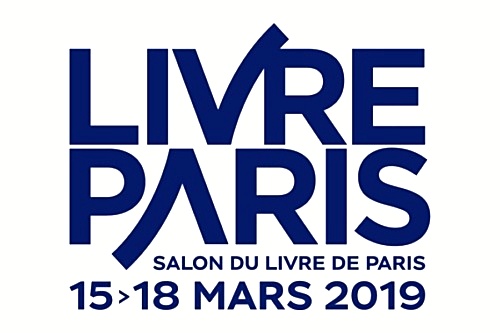 Livre Paris
Salon du Livre de Paris
Porte de Versailles – Paris
15-18 Mars 2019
Literary event of the year
165 000 visitors
3 900 authors
250 conferences and debates
688 school groups
391 stands and 515 brands
• fleursdumal.nl magazine
More in: - Book Lovers, - Book News, - Bookstores, Art & Literature News, AUDIO, CINEMA, RADIO & TV, FDM in Paris, Literary Events
---
Mina Loy (1882-1966) formed part of the new generation of poets who revolutionised writing in the early twentieth century.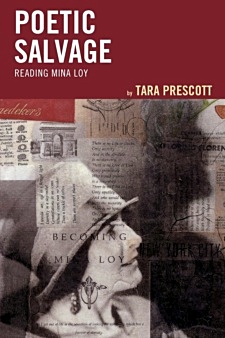 She had personal and artistic links to Italian Futurism and Parisian Surrealism, as well as to individuals such as James Joyce, Ezra Pound, Wyndham Lewis, Djuna Barnes and Gertrude Stein. Working with reference to, but also often against the ideas of these fellow writers, her experimental, witty and inconoclastic poems were both distinctive and arresting.
Since the republication of her poems in 1996-7, Loy has gained in stature and importance both in the UK and the US: her writing is now seen as central to literary innovations in the 1910s and 1920s, and she is often a set author on undergraduate and MA courses. Apart from the collection of essays Mina Loy: Woman and Poet published twelve years ago, there is currently no single book on Loy's work in print. The Companion will be an invaluable new resource for students and readers of modernism. It provides new perspectives and cutting-edge research on Loy's work and is distinctive in its consideration of her prosodic and linguistic experiments alongside a discussion of the literary and historical contexts in which she worked.
The contributors include influential and emerging experts in modernist studies. They are Peter Nicholls, Tim Armstrong, Geoff Gilbert, David Ayers, Andrew Robertson, John Wilkinson, Suzanne Hobson, Rachel Potter, Alan Marshall, Rowan Harris and Sandeep Parmar.
The Salt Companion to Mina Loy
Edited by Dr Rachel Potter ,
Associate editor Suzanne Hobson
The Salt Companion to Mina Loy comprises ten essays by leading scholars and writers on the work of modernist poet Mina Loy.
Format Paperback
Language English
288 pages
228 x 152mm
Publication date 17 May 2010
Publisher Salt Publishing
Publication City/Country Applecross, WA, Australia |
ISBN10 1876857722
ISBN13 9781876857721
£19.99
# More books
The Salt Companion to Mina Loy
Literary studies
• fleursdumal.nl magazine
More in: - Book Lovers, - Book Stories, Archive K-L, Archive K-L, Futurism, Loy, Mina
---
Mina Loy (1882 – 1966)—poet, artist, exile, and luminary—was a prominent and admired figure in the art and literary circles of Paris, Florence, and New York in the early years of the twentieth century.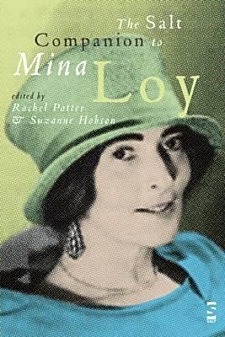 But over time, she gradually receded from public consciousness and her poetry went out of print.
As part of the movement to introduce the work of this cryptic poet to modern audiences, Poetic Salvage: Reading Mina Loy provides new and detailed explications of Loy's most redolent poems.
This book helps readers gain a better understanding of the body of Loy's work as a whole by offering compelling close readings that uncover the source materials that inspired Loy's poetry, including modern artwork, Baedeker travel guides, and even long-forgotten cultural venues.
Helpfully keyed to the contents of Loy's Lost Lunar Baedeker, edited by Roger Conover, this book is an essential aid for new readers and scholars alike. Mina Loy forged a legacy worthy of serious consideration—through a practice best understood as salvage work, of reclaiming what has been so long obscured.
Poetic Salvage: Reading Mina Loy dives deep to bring hidden treasures to the surface.
Tara Prescott is a lecturer in writing programs at the University of California, Los Angeles.
Poetic Salvage.
Reading Mina Loy
by Tara Prescott
Hardcover
292 pages
Publisher: Bucknell University Press
Language: English
Literature & Fiction
ISBN-10: 1611488125
ISBN-13: 978-1611488128
2016
$76.80
# New books
Poetic Salvage
Reading Mina Loy
Tara Prescott
• fleursdumal.nl magazine
More in: - Book Lovers, - Book Stories, Archive K-L, Archive K-L, Futurism, Loy, Mina
---
A deliciously diverse anthology of essays, stories, poems, and graphic memoirs, where writers explore the deeply human act of kissing.
Kisses from Nick Flynn, Rebecca Makkai, Pico Iyer, Ilyse Kusnetz, Andre Dubus III, Christian Kiefer, Camille T. Dungy, Major Jackson, Bich Minh Nguyen, Terrance Hayes, Ada Limón, Honor Moore, Téa Obreht and Dan Sheehan, Kazim Ali, Beth Ann Fennelly, and others.
In this wide-ranging collection of essays, stories, graphic memoir, and cross-genre work, writers explore the deeply human act of kissing, and share their thoughts on a specific kiss—the unexpected and unforgettable, the sublime and the ambiguous, the devastating and the regenerative. Selections from beloved authors "tantalize with such grace that they linger sweetly in your mind for days" (New York Times Book Review), as they explore the messy and complicated intimacies that exist in our actual lives, as well as in the complicated landscape of the imagination.
This is a book meant to be read from cover to cover, just as much as it's meant to be dipped into—with each kiss pulling us closer to the moments in our lives that matter most.
From Sioux Falls to Khartoum, from Kyoto to Reykjavik; from the panchayat forests of India to the Giant's Causeway on the coast of Northern Ireland; in taxis and at bus stops, in kitchens and sleigh beds, haystacks and airports around the globe—people are kissing one another.
The sublime kiss. The ambiguous kiss. The devastating kiss. The kiss we can't take back. The kiss we can never give. The kiss that changes a life. In this anthology, writers and thinkers share their thoughts on a specific kiss—the unexpected and unforgettable—in an attempt to bridge the gulf, to connect us to one another on a deeply human level, and to explore the messy and complicated intimacies that exist in our actual lives, as well as in the complicated landscape of the imagination.
Sparked and developed from a series curated for Guernica by editor Brian Turner, this is a book meant to be read from cover to cover, just as much as it's meant to be dipped into—with each kiss pulling us closer to the moments in our lives that matter most.
Brian Turner is the author of the memoir My Life as a Foreign Country and the poetry collections Here, Bullet and Phantom Noise. He directs the low-residency MFA at Sierra Nevada College. The Kiss was conceived with his late wife, the acclaimed poet Ilyse Kusnetz, to whom it is dedicated. It was developed from a series he curated for Guernica.
Contributors: Kim Addonizio – Kazim Ali – J. Mae Barizo – Laure-Anne Bosselaar – Kurt Brown – Nickole Brown – Benjamin Busch – Brian Castner – Tina Chang – Steven Church – Adam Dalva – Mark Doty – Andre Dubus III – Camille T. Dungy – Martín Espada – Dave Essinger – Siobhan Fallon – Beth Ann Fennelly – Nick Flynn – Kimiko Hahn – Cameron Dezen Hammon – Terrance Hayes – Pico Iyer – Major Jackson – Lacy M. Johnson – Christian Kiefer – Matthew Komatsu – Ilyse Kusnetz – Ada Limón – Rebecca Makkai – John Mauk – Christopher Merrill – Philip Metres – Kathryn Miles – Dinty W. Moore – Honor Moore – Aimee Nezhukumatathil – Bich Minh Nguyen – Téa Obreht – Kristen Radtke – Suzanne Roberts – Roxana Robinson – Schafer John c – Dan Sheehan – Tom Sleigh – Patricia Smith – Ira Sukrungurang – Christopher Paul Wolfe – Sholeh Wolpé
The Kiss:
Intimacies from Writers
by Brian Turner (Editor)
Paperback
Pages: 256
ISBN-13: 9780393356885
Publisher: Norton, W. W. & Company, Inc.
Available in paperback on February 12, 2019
$15.71
# New books
The Kiss:
Intimacies from Writers
• fleursdumal.nl magazine
More in: - Book Lovers, - Book Stories, - Bookstores, Archive S-T, Art & Literature News, Invisible poetry, Natural history
---
Onlangs verscheen de dichtbundel Gedichten van Paul Bezembinder, bij Uitg. Pittige Pixels Amsterdam, 2018, Eerste druk, 104 pag., ISBN 978-90-829774-0-0.
Bezembinder (1961) studeerde theoretische natuurkunde in Nijmegen. In zijn poëzie zoekt hij in vooral klassieke versvormen en thema's naar de balans tussen serieuze poëzie, pastiche en smartlap.
Zijn gedichten (Nederlands) en vertalingen (Russisch – Nederlands) verschenen in verschillende (online) literaire tijdschriften, waaronder in het bijzonder op fleursdumal.nl. De bundel Gedichten is zijn tweede bundel.
Bezembinders eerste bundel, Kwatrijnen. Filosofische Verkenningen, verscheen in de reeks digitale publicaties van fleursdumal.nl: Fantom Ebooks.
De reeks is een uitgave van Art Brut Digital Editions, die onregelmatig bijzondere kunst- en literatuurprojecten publiceert. Deze bundel is als pdf op de site van fleursdumal.nl te vinden.
Meer voorbeelden van Bezembinders werk zijn te vinden op de website van de auteur, paulbezembinder.nl
Paul Bezembinder
Kwatrijnen
Uitgeverij. Pittige Pixels Amsterdam,
2018 Eerste druk,
104 pag.,
ISBN 978-90-829774-0-0
De bundel is per e-mail te bestellen.
Prijs: €17.50.
www.paulbezembinder.nl
• fleursdumal.nl magazine
More in: - Book Lovers, - Book News, Archive A-B, Archive A-B, Art & Literature News, Bezembinder, Paul, PRESS & PUBLISHING
---
Het thema van de Poëzieweek 2019 is Vrijheid, met als motto: Zonder handen, zonder tanden.
De week opent op donderdag 31 januari met Gedichtendag en wordt woensdagavond 6 februari feestelijk afgesloten met De Grote Poëzieprijs, de Awater Poëzieprijs en de Turing Gedichtenwedstrijd. Tom Lanoye schrijft het Poëziegeschenk Vrij – Wij?, cadeau van de boekwinkel bij aankoop van € 12,50 aan poëzie.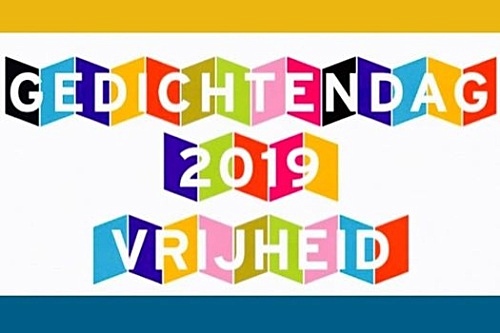 Met Gedichtendag (31 januari 2019) gaat op de laatste donderdag van januari traditiegetrouw de Poëzieweek van start. Gedichtendag, sinds 2000 georganiseerd door Poetry International Rotterdam, is hét poëziefeest van Nederland en Vlaanderen.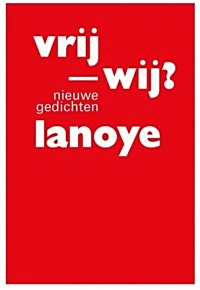 Poëzieliefhebbers in Nederland en Vlaanderen organiseren die dag een grote diversiteit aan eigen poëzieactiviteiten en ook de media klinken die dag een stuk poëtischer.
 Voor de enorme hoeveelheid optredens, publicaties, poëzieprijzen, -programma's en -activiteiten is één dag simpelweg veel te kort!
De Poëzieweek wil een zo groot mogelijk bereik voor poëzie creëren en bundelt tal van activiteiten van organisatoren in Nederland en Vlaanderen.
De Poëzieweek is een samenwerking van Stichting CPNB, Poëziecentrum, Stichting Poetry International, Vlaams Fonds voor de Letteren, Nederlands Letterenfonds, Stichting Lezen Nederland, Iedereen Leest Vlaanderen, De Schrijverscentrale, Boek.be, Taalunie, Stichting Van Beuningen/Peterich-fonds, Turing Foundation, Awater, Het Literatuurhuis, Poëzieclub, SLAG, School der Poëzie en De Nieuwe Oost | Wintertuin.
# Voor een overzicht van alle activiteiten zie de website POËZIEWEEK
• fleursdumal.nl magazine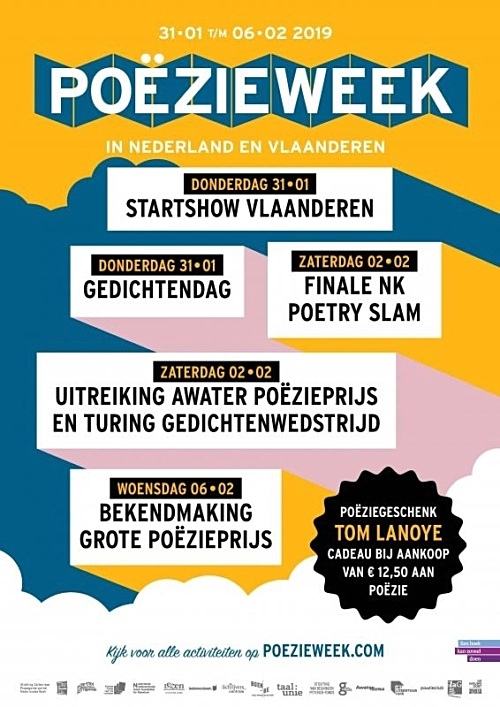 More in: #Archive A-Z Sound Poetry, #Archive Concrete & Visual Poetry, #More Poetry Archives, *War Poetry Archive, - Book Lovers, - Bookstores, Art & Literature News, LIGHT VERSE, Literary Events, MODERN POETRY, Poetry International, Poetry Slam, Poëziepaleis, Poëzieweek, STREET POETRY, THEATRE, Tilt Festival Tilburg, Tom Lanoye
---
Older Entries »
Thank you for reading FLEURSDUMAL.NL - magazine for art & literature