POÈTES MAUDITS
·
Gérard de Nerval: Les heures du jour (Poéme)
·
Régine Foloppe: Baudelaire et la vérité poétique
·
Gérard de Nerval: Les heures de la nuit – Poéme
·
Gérard de Nerval: Pensée de Byron – Élégie
·
Gérard de Nerval: Notre-Dame de Paris – Poéme
·
Gérard de Nerval: A Victor Hugo – Poéme
·
Gérard de Nerval: A Madame Sand
·
Gérard de Nerval: Une femme est l'amour – Poéme
·
Jack Kerouac: Old Angel Midnight
·
Feest der Poëzie organiseert 'Het Festijn van Tachtig'
·
Pierre L.Th.A. Maréchal: Frans Babylon – herinneringsgewijs
·
Poems About Sculpture by Robert Pinsky and Murray Dewart
Les heures du jour

Nous sommes les Heures guerrières
Qui présidons aux durs travaux.
Quand Bellone ouvre les barrières,
Quand César marche à ses rivaux,
Notre cohorte échevelée
Pousse dans l'ardente mêlée
La ruse fertile en détours;
Et sur la plaine, vaste tombe
Où la moisson sanglante tombe,
Souriant à cette hécatombe,
Nous planons avec les vautours.
Gérard de Nerval
(1808 – 1855)
Les heures du jour – Poéme
• fleursdumal.nl magazine
More in: Archive M-N, Nerval, Gérard de, Nerval, Gérard de
---
Quelle force de vérité accorder à la poésie? Apparemment aucune selon Baudelaire.
C'est pourtant lui qui assure le passage décisif vers une poésie qui remet en question ses fondements, son devenir, sa nécessité, une poésie qui exige d'être sans cesse perception à valeur existentielle.
La réflexivité poétique qui s'exerce entre apparence et tréfonds de l'homme exacerbe le poétique et le menace. Où, quand, comment et vers quoi se joue le vrai du poème ?
Pourquoi cette oeuvre pose-t-elle les enjeux de la modernité ?
Se débattant contre tout Idéal absolu, la poétique baudelairienne désire la liberté incarnée et douloureuse de l'artiste, de l'humain.
Régine Foloppe, est l'auteur de plusieurs recueils poétiques, notamment : Tributaires du vent (Le Castor Astral, prix Max-Pol Fouchet) et Famines (Belin). Elle a publié des articles et des poèmes dans des revues (PO&SIE, Eidôlon, Friches, Diérèse…). Agrégée de lettres modernes, docteure en littérature française, elle enseigne à l'Université de Montpellier.
Baudelaire et la vérité poétique
Auteur: Régine Foloppe
Editeur : Editions L'Harmattan
Collection : La philosophie en commun
19 février 2019
Format : 15,5 x 24 cm
Broché
464 pages
Langue : Français
ISBN-10: 2343157642
ISBN-13: 978-2343157641
EUR 42,00
• fleursdumal.nl magazine
More in: - Book News, - Bookstores, Archive A-B, Archive A-B, Archive E-F, Art & Literature News, Baudelaire, Baudelaire, Charles
---
Les heures de la nuit – Poéme
Nous sommes des Heures heureuses
Par qui le Plaisir est conduit;
Quand les étoiles amoureuses
Percent le voile de la nuit,
Près de la beauté qui repose,
Œil entr'ouvert, bouche mi-close,
Vers un lit parfumé de rose,
Nous guidons César et l'Amour.
Et, là, nous demeurons sans trêve
Jusqu'au moment où, comme un rêve,
L'Aube naissante nous enlève
Sur le premier rayon du jour.
Gérard de Nerval
(1808 – 1855)
Les heures de la nuit – Poéme
• fleursdumal.nl magazine
More in: Archive M-N, Nerval, Gérard de, Nerval, Gérard de
---
Pensée de Byron – Élégie
Par mon amour et ma constance,
J'avais cru fléchir ta rigueur,
Et le souffle de l'espérance
Avait pénétré dans mon coeur ;
Mais le temps, qu'en vain je prolonge,
M'a découvert la vérité,
L'espérance a fui comme un songe…
Et mon amour seul m'est resté!
Il est resté comme un abîme
Entre ma vie et le bonheur,
Comme un mal dont je suis victime,
Comme un poids jeté sur mon coeur!
Pour fuir le piège où je succombe,
Mes efforts seraient superflus;
Car l'homme a le pied dans la tombe,
Quand l'espoir ne le soutient plus.
J'aimais à réveiller la lyre,
Et souvent, plein de doux transports,
J'osais, ému par le délire,
En tirer de tendres accords.
Que de fois, en versant des larmes,
J'ai chanté tes divins attraits !
Mes accents étaient pleins de charmes,
Car c'est toi qui les inspirais.
Ce temps n'est plus, et le délire
Ne vient plus animer ma voix;
Je ne trouve point à ma lyre
Les sons qu'elle avait autrefois.
Dans le chagrin qui me dévore,
Je vois mes beaux jours s'envoler;
Si mon oeil étincelle encore,
C'est qu'une larme va couler!
Brisons la coupe de la vie;
Sa liqueur n'est que du poison;
Elle plaisait à ma folie,
Mais elle enivrait ma raison.
Trop longtemps épris d'un vain songe,
Gloire ! amour ! vous eûtes mon coeur:
O Gloire ! tu n'es qu'un mensonge;
Amour! tu n'es point le bonheur!
Gérard de Nerval
(1808 – 1855)
Pensée de Byron – Élégie
fleursdumal.nl magazine
More in: Archive M-N, Byron, Lord, Nerval, Gérard de
---
 Notre-dame de Paris – Poéme
Notre-Dame est bien vieille : on la verra peut-être
Enterrer cependant Paris qu'elle a vu naître;
Mais, dans quelque mille ans, le Temps fera broncher
Comme un loup fait un bœuf, cette carcasse lourde,
Tordra ses nerfs de fer, et puis d'une dent sourde
Rongera tristement ses vieux os de rocher!
Bien des hommes, de tous les pays de la terre
Viendront, pour contempler cette ruine austère,
Rêveurs, et relisant le livre de Victor:
—Alors ils croiront voir la vieille basilique,
Toute ainsi qu'elle était, puissante et magnifique,
Se lever devant eux comme l'ombre d'un mort!
Gérard de Nerval
(1808 – 1855)
Notre-Dame de Paris – Poéme
fleursdumal.nl magazine
More in: Archive M-N, FDM in Paris, Nerval, Gérard de, Nerval, Gérard de
---
A Victor Hugo – Poéme
De votre amitié, maître, emportant cette preuve
Je tiens donc sous mon bras le Rhin.
—J'ai l'air d'un fleuve
El je me sens grandir par la comparaison.
Mais le Fleuve sait-il lui pauvre
Dieu sauvage
Ce qui lui donne un nom, une source, un rivage,
Et s'il coule pour tous quelle en est la raison.
Assis au mamelon de l'immense nature,
Peut-être ignore-t-il comme la créature
D'où lui vient ce bienfait qu'il doit aux Immortels:
Moi je sais que de vous, douce et sainte habitude,
Me vient l'Enthousiasme et l'Amour et l'Étude,
Et que mon peu de feu s'allume à vos autels.
Gérard de Nerval
(1808 – 1855)
A Victor Hugo – Poéme
fleursdumal.nl magazine
More in: Archive M-N, Hugo, Victor, Nerval, Gérard de, Victor Hugo
---

 A Madame Sand
« Ce roc voûté par art, chef-d'oeuvre d'un autre âge,
Ce roc de Tarascon hébergeait autrefois
Les géants descendus des montagnes de Foix,
Dont tant d'os excessifs rendent sûr témoignage. »
O seigneur Du Bartas ! Je suis de ton lignage,
Moi qui soude mon vers à ton vers d'autrefois ;
Mais les vrais descendants des vieux Comtes de Foix
Ont besoin de témoins pour parler dans notre âge.
J'ai passé près Salzbourg sous des rochers tremblant ;
La Cigogne d'Autriche y nourrit les Milans,
Barberousse et Richard ont sacré ce refuge.
La neige règne au front de leurs pies infranchis ;
Et ce sont, m'a-t-on dit, les ossements blanchis
Des anciens monts rongés par la mer du Déluge.
Gérard de Nerval
(1808 – 1855)
A Madame Sand
fleursdumal.nl magazine
More in: Archive M-N, Archive S-T, George Sand, Nerval, Gérard de
---
 Une femme est l'amour – Poéme
Une femme est l'amour, la gloire et l'espérance;
Aux enfants qu'elle guide, à l'homme consolé.
Elle élève le cœur et calme la souffrance,
Comme un esprit des cieux sur la terre exilé.
Courbé par le travail ou par la destinée,
L'homme à sa voix s'élève et son front s'éclaircit;
Toujours impatient dans sa course bornée,
Un sourire le dompte et son cœur s'adoucit.
Dans ce siècle de fer la gloire est incertaine :
Bien longtemps à l'attendre il faut se résigner.
Mais qui n'aimerail pas. dons sa grâce sereine,
La beauté qui la donne ou qui la fait gagner?
Gérard de Nerval
(1808 – 1855)
Une femme est l'amour – Poéme
fleursdumal.nl magazine
More in: Archive M-N, Nerval, Gérard de, Nerval, Gérard de
---
Old Angel Midnight is a treasure trove of Kerouac's experiments with automatic writing, a method he practiced constantly to sharpen his imaginative reflexes.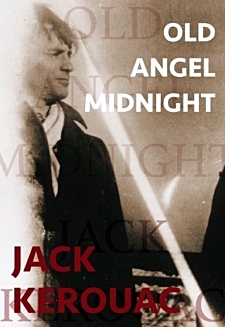 Recorded in a series of notebooks between 1956-1959, what Kerouac called his "endless automatic writing piece" began while he shared a cabin with poet Gary Snyder. Kerouac tried to emulate Snyder's daily Buddhist meditation discipline, using the technique of "letting go" to free his mind for pure spontaneous writing, annotating the stream of words flowing through his consciousness in response to auditory stimuli and his own mental images.
Kerouac continued his exercise in spontaneous composition over the next three years, including a period spent with William Burroughs in Tangiers. He made no revisions to the automatic writing entries in his notebooks, which were collected and transcribed for publication as originally written.
Old Angel Midnight attests to the success of Kerouac's experiment and bears witness to his commitment to his craft, and to the pleasure he takes in writing: "I like the bliss of mind."
Jack Kerouac (1922-1969) was a principal actor in the Beat Generation, a companion of Allen Ginsberg and Neal Cassady in that great adventure. His books include On the Road, The Dharma Bums, Mexico City Blues, Lonesome Traveler, Visions of Cody, Pomes All Sizes (City Lights), Scattered Poems (City Lights), and Scripture of the Golden Eternity (City Lights).
Title Old Angel Midnight
Author Jack Kerouac
Preface by Ann Charters, Michael McClure
Collection City Lights/Grey Fox
Publisher City Lights Publishers
Poetry
Published 2016
Format Paperback
ISBN-10 087286703X
ISBN-13 9780872867031
94 pages
List Price $13.95
Books That Everyone Should Read
fleursdumal.nl magazine
More in: #Beat Generation Archives, *Archive Les Poètes Maudits, - Book Stories, Archive K-L, DRUGS & MEDICINE & LITERATURE, Kerouac, Jack, Opium-Eaters
---
Ontdek het rebelse literaire Amsterdam van 1880, met theater, muziek, poëzie, film, eten, drinken en veel meer op 27 – 28 – 29 oktober 2017
De locaties
Festivalhart: Het Tropeninstituut
Mauritskade 63, Amsterdam
Kassa, theaterzaal en foyer zijn tijdens het festival gevestigd in het voormalige Tropentheater aan de zijkant van het gebouw, in de Linnaeusstraat. De boekverkoop van de Linnaeusboekhandel, de foyer (het Soeterijn Café) én de Poëziebar met absint en sonnetten vindt u in het Tropentheater.
Grote Zaal
Project Diepenbrock, op de zaterdagavond, vindt plaats in de spectaculaire Grote Zaal, te betreden via de hoofdingang aan de Mauritskade.
Grand Café de Tropen
De Tachtigersconferentie en de Thee met Van Deyssel vinden plaats in de Subtropenzaal van Grand Café de Tropen. Het Grand Café is open voor drankjes, lunch en borrelhapjes, en is 's avonds de locatie voor het Van Deysseldiner.
Witsenhuis
Oosterpark 82, Amsterdam
Het Witsenhuis, waar fotograaf Willem Witsen woonde en regelmatig de Tachtigers over de vloer kreeg, heeft een verdieping in de oude staat gehouden. Wilt u ook bij de Tachtigers langskomen? Dat kan! Bij wijze van uitzondering opent het Witsenhuis zijn deuren voor rondleidingen.
Pianola Museum
Westerstraat 118, Amsterdam

Het Geelvinck Pianola Museum bezit een grote hoeveelheid automatische piano's (pianola's), pianolarollen, automatische instrumenten en bijzondere grammofoons, alsook een kleine collectie schellakplaten. Op zondag 29 oktober vindt een bijzonder Koffieconcert rondom de Tachtigers plaats, met oude opnamen en pianolarollen van Nederlandse componisten uit hun tijd!
Bijzondere Collecties van de Universiteit van Amsterdam
Oude Turfmarkt 129, Amsterdam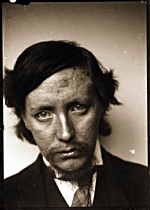 Tot de Bijzondere Collecties van de Universiteit van Amsterdam behoren rijke literaire verzamelingen en de Tachtigers zijn daarin ruim vertegenwoordigd. De collectie van het Frederik van Eeden-Genootschap wordt er beheerd en het archief van Albert Verwey is er eveneens te raadplegen. Verder zijn er stukken van onder anderen Willem Kloos en Jacques Perk, en archivalia van Flanor, de literaire vereniging waar veel Tachtigers in hun studententijd bij aangesloten waren. Een kleine tentoonstelling met manuscripten, foto's, tekeningen en persoonlijke documenten van Tachtigers is gratis te zien in de hal tijdens het gehele festival, gedurende de openingstijden van de Bijzondere Collecties.
Rondleiding Concertgebouw en Alphons Diepenbrock
Concertgebouwplein 10, 1071 LN Amsterdam

De componist onder de Tachtigers, die warme banden onderhield met vooral Herman Gorter, was Alphons Diepenbrock. Hij toonzette onder ander gedichten van Tachtigers Jacques Perk en Lodewijk van Deyssel, en staat vermeld op een cartouche in de Grote Zaal van het Concertgebouw, die tijdens de Tweede Gouden Eeuw van Amsterdam eind 19e eeuw werd gebouwd, en waar de Tachtigers regelmatig te vinden waren in de beginjaren. Een speciale, eenmalige rondleiding voor slechts 15 personen brengt u in verschillende ruimten van het Concertgebouw, die normaal niet toegankelijk zijn voor het publiek. Tevens wordt daarbij verteld over het Concertgebouw en zijn orkest in de tijd van de Tachtigers in het algemeen en Diepenbrocks betrokkenheid daarbij in het bijzonder.
Stichting Feest der Poëzie organiseert bijzondere voorstellingen met gedichten en muziek op mooie plaatsen, en richt zich op vormvaste dichtkunst, klassieke voordrachtskunst en ambachtelijke boekdrukkunst.
Stichting Feest der Poëzie, een collectief van dichters, musici en een magiër, treedt op in binnen- en buitenland. Wegens het tienjarig bestaan van de stichting is 'Het Festijn van Tachtig' in het leven geroepen.
Dit seizoen organiseren zij naast het Festijn nog avonden in het Pianola Museum in Amsterdam, WORM in Rotterdam, Nieuwe Erven in Amersfoort en op andere plaatsen.
# Meer info website Feest der Poëzie
Feest der Poëzie organiseert 'Het Festijn van Tachtig'
fleursdumal.nl magazine
More in: *Archive Les Poètes Maudits, - Archive Tombeau de la jeunesse, - Book Lovers, - Book Stories, Art & Literature News, CLASSIC POETRY, Gorter, Herman, Kloos, Willem, Literary Events, LITERARY MAGAZINES, Lodewijk van Deyssel, Museum of Literary Treasures, MUSIC, THEATRE
---
Volgens Pierre Maréchal was de Brabantse dichter Frans Babylon een zieke poète maudit die zowel de poëzie als de kunst stimuleerde te vernieuwen. Brabant liep sterk achter bij de ontwikkelingen.
Uiteindelijk verwierp hij de traditionele dichtstijlen en schreef hij gedichten op gevoel. Met vrienden vormde hij de Bredero-club en stimuleerde hij kunstenaars om zich verder te ontwikkelen. Babylon bevorderde eveneens de ontwikkeling van openbare kunstexposities voor groot publiek.
Naast Brabant en Amsterdam was Frankrijk een geliefde omgeving. Ondanks zijn bipolaire stoornis en dankzij zijn creativiteit bracht Frans Babylon veel tot stand.
Pierre Maréchal werkte onder meer voor de internationale trekvogel-bescherming. Ruim twintig jaar is hij actief bezig met poëzie. Hij schrijft en organiseert maandelijks diverse podia en optredens. De laatste jaren doet hij dit bij de PoëzieClub Eindhoven en de werkgroep 'Boekenkast'. Frans Babylon – herinneringsgewijs is typisch zo'n onderwerp. Het is een project over een bekende en tegelijk een minder bekende dichter, wiens daden van betekenis waren voor de ontwikkeling van de poëzie en de kunsten in het zuiden van ons land.
Pierre L.Th.A. Maréchal
Frans Babylon – herinneringsgewijs
Biografie Frans Babylon,
pseudoniem van Franciscus Gerardus Jozef Obers (1924 – 1968)
ISBN: 978-94-0223-720-7
Paperback 12,5 x 20 cm
186 pag. – 2017
€ 19,99
fleursdumal.nl magazine
More in: *Archive Les Poètes Maudits, - Archive Tombeau de la jeunesse, - Book News, Archive A-B, Archive A-B, Art & Literature News, Babylon, Frans, Brabantia Nostra, Frans Babylon
---
Poems About Sculpture
Foreword by Robert Pinsky & Edited by Murray Dewart
Poems About Sculpture is a unique anthology of poems from around the world and across the ages about our most enduring art form.
About Poems
About Sculpture
Sculpture has the longest memory of the arts: from the Paleolithic era, we find stone carvings and clay figures embedded with human longing. And poets have long been fascinated by the idea of eternity embodied by the monumental temples and fragmented statues of ancient civilizations. From Keats's Grecian urn and Shelley's "Ozymandias" to contemporary verse about Maya Lin's Vietnam Veterans Memorial and Janet Echelman's wind-borne hovering nets, the pieces in this collection convert the physical materials of the plastic arts—clay, wood, glass, marble, granite, bronze, and more—into lapidary lines of poetry. Whether the sculptures celebrated here commemorate love or war, objects or apparitions, forms human or divine, they have called forth evocative responses from a wide range of poets, including Homer, Ovid, Shakespeare, Baudelaire, Rilke, Dickinson, Yeats, Auden, and Plath. A compendium of dazzling examples of one art form reflecting on another, Poems About Sculpture is a treat for art lovers of all kinds.
Dare You See A Soul At The White Heat?

Dare you see a Soul at the White Heat?
Then crouch within the door—
Red—is the Fire's common tint—
But when the vivid Ore
Has vanquished Flame's conditions,
It quivers from the Forge
Without a color, but the light
Of unanointed Blaze.
Least Village has its Blacksmith
Whose Anvil's even ring
Stands symbol for the finer Forge
That soundless tugs—within—
Refining these impatient Ores
With Hammer, and with Blaze
Until the Designated Light
Repudiate the Forge—
Emily Dickinson
(1830 – 1886)
La Beauté
Je suis belle, ô mortels! comme un rêve de pierre,
Et mon sein, où chacun s'est meurtri tour à tour,
Est fait pour inspirer au poète un amour
Eternel et muet ainsi que la matière.
Je trône dans l'azur comme un sphinx incompris;
J'unis un coeur de neige à la blancheur des cygnes;
Je hais le mouvement qui déplace les lignes,
Et jamais je ne pleure et jamais je ne ris.
Les poètes, devant mes grandes attitudes,
Que j'ai l'air d'emprunter aux plus fiers monuments,
Consumeront leurs jours en d'austères études;
Car j'ai, pour fasciner ces dociles amants,
De purs miroirs qui font toutes choses plus belles:
Mes yeux, mes larges yeux aux clartés éternelles!
Charles Baudelaire
(1821 – 1867)
Poems About Sculpture
Foreword by Robert Pinsky
Edited by Murray Dewart
Hardcover, 256 p.
ISBN 9781101907757
Publ. by Everyman's Library, 2016
fleursdumal.nl magazine
More in: - Book News, Art & Literature News, Baudelaire, Charles, Dickinson, Emily, Museum of Literary Treasures, POETRY ARCHIVE, Sculpture
---
Older Entries »
Thank you for reading FLEURSDUMAL.NL - magazine for art & literature