Archive K-L
·
Laure (Colette Peignot): Ils craignent
·
The Salt Companion to Mina Loy
·
Onias Landveld: Handen thuis! (gedicht)
·
Poetic Salvage. Reading Mina Loy by Tara Prescott
·
Mina Loy's Critical Modernism by Laura Scuriatti
·
Benjamin Balint: Kafka's laatste proces. De strijd om een literaire nalatenschap
·
Franz Kafka, the Eternal Son. A Biography by Peter-André Alt
·
Best of Delphine Lecompte. Poëzie
·
Russian Absurd. Selected Writings of Daniil Kharms
·
Gertrud Kolmar: Sehnsucht
·
Kafka's Other Prague. Writings from the Czechoslovak Republic by Anne Jamison
·
Niels Landstra: Weg van mijn stilte. Gedicht
Ils craignent
Peu savent qu'à se détourner
ils retrouveraient le sel de la vie
A se détourner ils craindraient
de se voir transformer en statue de sel.
Peu savent qu'à se détourner de droit chemin
ils retrouveraient le goût.
Laure
(Colette Peignot 1903 – 1938)
Ils craignent
• fleursdumal.nl magazine
More in: Archive K-L, Archive O-P, Laure (Colette Peignot)
---
Mina Loy (1882-1966) formed part of the new generation of poets who revolutionised writing in the early twentieth century.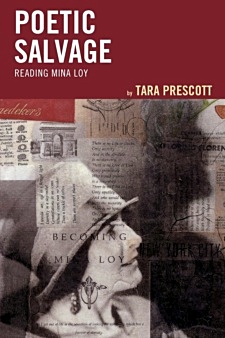 She had personal and artistic links to Italian Futurism and Parisian Surrealism, as well as to individuals such as James Joyce, Ezra Pound, Wyndham Lewis, Djuna Barnes and Gertrude Stein. Working with reference to, but also often against the ideas of these fellow writers, her experimental, witty and inconoclastic poems were both distinctive and arresting.
Since the republication of her poems in 1996-7, Loy has gained in stature and importance both in the UK and the US: her writing is now seen as central to literary innovations in the 1910s and 1920s, and she is often a set author on undergraduate and MA courses. Apart from the collection of essays Mina Loy: Woman and Poet published twelve years ago, there is currently no single book on Loy's work in print. The Companion will be an invaluable new resource for students and readers of modernism. It provides new perspectives and cutting-edge research on Loy's work and is distinctive in its consideration of her prosodic and linguistic experiments alongside a discussion of the literary and historical contexts in which she worked.
The contributors include influential and emerging experts in modernist studies. They are Peter Nicholls, Tim Armstrong, Geoff Gilbert, David Ayers, Andrew Robertson, John Wilkinson, Suzanne Hobson, Rachel Potter, Alan Marshall, Rowan Harris and Sandeep Parmar.
The Salt Companion to Mina Loy
Edited by Dr Rachel Potter ,
Associate editor Suzanne Hobson
The Salt Companion to Mina Loy comprises ten essays by leading scholars and writers on the work of modernist poet Mina Loy.
Format Paperback
Language English
288 pages
228 x 152mm
Publication date 17 May 2010
Publisher Salt Publishing
Publication City/Country Applecross, WA, Australia |
ISBN10 1876857722
ISBN13 9781876857721
£19.99
# More books
The Salt Companion to Mina Loy
Literary studies
• fleursdumal.nl magazine
More in: - Book Lovers, - Book Stories, Archive K-L, Archive K-L, Futurism, Loy, Mina
---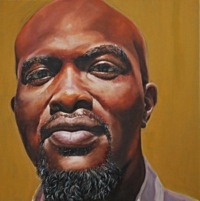 Handen thuis!
Ik las iets…
Moeder wordt op de billen geslagen door jochie van 14.
In de Bisschop Zwijsenstraat, in het bijzijn van haar kinderen,
kon een verse puber zich blijkbaar niet beheersen.
"Ach", zullen sommigen zeggen, "doe rustig het zijn kwajongens streken".
Maar kwajongens worden mannen, met diezelfde onbegrip dat dit meer is dan een aanraking.
En als dat onbegrip ook volwassen wordt, dan krijg je een ergere vorm van aanranding.
Want dat is wat dit was, aanranding, geen misplaats puberaal gedrag.
Voor de eerbaarheid van die vrouw was dit een aanslag.
De schaamte dat je in het bijzijn van je kinderen wordt gedegradeerd.
Blijkbaar ben je publiek eigendom dat zelfs door een tienertje mag worden "gehanteerd".
Tilburg, onze spiegel is hoe wij mensen behandelen.
Vaders, dit is niet de wijsheid die wij op deze wereld moeten achterlaten.
In deze tijd van genderloosheid, zijn sommigen op zoek naar de definitie van man zijn. Maar in ieder geval is het niet dit.
En nu de hamvraag: "Onias, overdrijf je niet?" "Een tik op de billen een aanslag?"
Wel nu mijn wedervraag: Hoe zou jij reageren? Als dit je moeder, dochter, zus, tante, nicht, buurvrouw of collega was?
Want dat was die vrouw en als je dat niet beseft, ligt ergens het probleem ook bij jou.
Was getekend jullie stadsdichter.
Onias Landveld
Stadsdichter Tilburg (2015 – 2017)
Handen thuis! (gedicht)
Portret: Ivo van Leeuwen
• fleursdumal.nl magazine
More in: Archive K-L, Archive K-L, Ivo van Leeuwen, Landveld, Onias, Performing arts
---
Mina Loy (1882 – 1966)—poet, artist, exile, and luminary—was a prominent and admired figure in the art and literary circles of Paris, Florence, and New York in the early years of the twentieth century.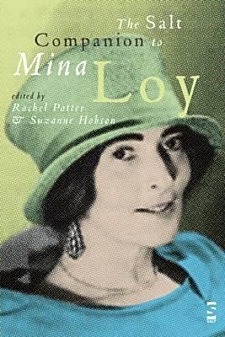 But over time, she gradually receded from public consciousness and her poetry went out of print.
As part of the movement to introduce the work of this cryptic poet to modern audiences, Poetic Salvage: Reading Mina Loy provides new and detailed explications of Loy's most redolent poems.
This book helps readers gain a better understanding of the body of Loy's work as a whole by offering compelling close readings that uncover the source materials that inspired Loy's poetry, including modern artwork, Baedeker travel guides, and even long-forgotten cultural venues.
Helpfully keyed to the contents of Loy's Lost Lunar Baedeker, edited by Roger Conover, this book is an essential aid for new readers and scholars alike. Mina Loy forged a legacy worthy of serious consideration—through a practice best understood as salvage work, of reclaiming what has been so long obscured.
Poetic Salvage: Reading Mina Loy dives deep to bring hidden treasures to the surface.
Tara Prescott is a lecturer in writing programs at the University of California, Los Angeles.
Poetic Salvage.
Reading Mina Loy
by Tara Prescott
Hardcover
292 pages
Publisher: Bucknell University Press
Language: English
Literature & Fiction
ISBN-10: 1611488125
ISBN-13: 978-1611488128
2016
$76.80
# New books
Poetic Salvage
Reading Mina Loy
Tara Prescott
• fleursdumal.nl magazine
More in: - Book Lovers, - Book Stories, Archive K-L, Archive K-L, Futurism, Loy, Mina
---
This book provides a fresh assessment of the works of poet and painter Mina Loy (1882 – 1966).

Laura Scuriatti shows how Loy's "eccentric" writing and art celebrate ideas and aesthetics central to the modernist movement while simultaneously critiquing them, resulting in a continually self-reflexive and detached stance that Scuriatti terms "critical modernism."
Drawing on neglected archival material, Scuriatti illuminates the often-overlooked influence of Loy's time spent amid Italian avant-garde culture. In particular, she considers Loy's assessment of the nature of genius and sexual identity as defined by philosopher Otto Weininger and in Lacerba, a magazine founded by Futurist leader Giovanni Papini. She also investigates Loy's reflections on the artistic masterpiece in relation to the world of commodities; explores the dialogic nature of the self in Loy's autobiographical projects; and shows how Loy used her "eccentric" stance as a political position, especially in her later career in the United States.
Offering new insights into Loy's feminism and tracing the writer's lifelong exploration of themes such as authorship, art, identity, genius, and cosmopolitanism, this volume prompts readers to rethink the place, value, and function of key modernist concepts through the critical spaces created by Loy's texts.
Laura Scuriatti, professor of English and comparative literature at Bard College Berlin, is coeditor of The Exhibit in the Text: Museological Practices of Literature.
Mina Loy's Critical Modernism
Laura Scuriatti
Hardcover
320 pages
Literature – European
ISBN 13: 9780813056302
$85.00
Available for pre-order.
This book will be available in July 2019
(Pub Date: 5/7/2019)
# New books
Mina Loy
Critical Modernism
• fleursdumal.nl magazine
More in: - Book News, - Bookstores, Archive K-L, Archive K-L, Archive S-T, Art & Literature News, Futurism, Loy, Mina
---
Het nagelaten werk van Franz Kafka is dankzij zijn vriend Max Brod bewaard gebleven, maar na het overlijden van Brod in 1968 begint een hevige en absurde strijd om het eigendomsrecht.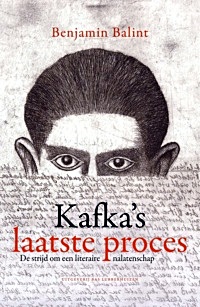 De originele, handgeschreven versies van meesterwerken als Het proces en De gedaanteverwisseling komen achtereenvolgens in handen van Brods secretaresse Esther Hoffe en haar dochter Eva.
Er ontvouwt zich echter een juridisch getouwtrek als zowel Israël als Duitsland het werk claimen.

Duitsland, waar drie zussen van Kafka stierven tijdens de Tweede Wereldoorlog, wil de schrijver recht doen, en Israël meent rechten te hebben als Joodse staat en Kafka's gedroomde land.
Kafka's laatste proces leest als een waargebeurde thriller, maar maakt pijnlijk duidelijk hoe de Joodse schrijver Franz Kafka inzet wordt van zionistische claims. In de verbeten strijd die de twee landen uitvechten, lijken ze vooral de geschiedenis te willen herschrijven.
Benjamin Balint woont in Jeruzalem, waar hij verbonden is aan het Van Leer Institute. Hij schrijft o.a. voor Haaretz en de Wall Street Journal. Over de Joods-Amerikaanse schrijvers die publiceerden in het tijdschrift Commentary, schreef hij Running Commentary (2010).
Benjamin Balint (Auteur)
Kafka's laatste proces.
De strijd om een literaire nalatenschap
Vertaling Frank Lekens
Oorspronkelijke titel:
Kafka's Last Trial.
The Case of a Literary Legacy
Omslagtekening Jirí Slíva
Omslag Bart van den Tooren
Uitg. Bas Lubberhuizen
304 pagina's
15 x 23 cm
Geïllustreerde paperback
ISBN 9789059375284
Verschenen: januari 2019
€ 24,99
# New books
Benjamin Balint
Kafka's Last Trial.
The Case of a Literary Legacy
• fleursdumal.nl magazine
More in: - Book News, - Bookstores, Archive A-B, Archive K-L, Archive K-L, Art & Literature News, Franz Kafka, Kafka, Franz, Kafka, Franz
---
Franz Kafka remains one of the most influential writers of the twentieth century.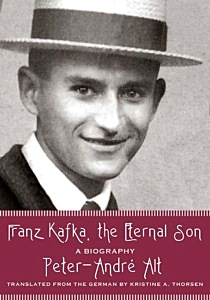 His novels, stories, and letters are still regarded today as the epitome of the dark, fascinating, and uncanny, a model of the modernist aesthetic.
Peter-André Alt's landmark biography, Franz Kafka, the Eternal Son, recounts and explores Kafka's life and literary work throughout the cultural and political upheavals of central Europe.
Alt's biography explores Franz Kafka's own view of life and writing as a unity that shaped his identity. He locates links and echoes among the author's work, life, and surroundings, situating him within the traditions of Prague's German literature, modernity, psychoanalysis, and philosophy as well as within its Jewish culture, arts, theater, and intellectual tradition.
In this biographical tour de force, Kafka emerges as an observant flaneur and wistful loner, an anxious ascetic, an ecstatic and skeptic, a specialist in terror, and a master of irony. Alt masterfully illuminates Kafka's life not as source material but as a mirror of his literary genius. Readers begin to see Kafka's unforgettable novels and stories as shards reflecting the life of their creator.
About the Author
Peter-André André Alt is a German literary scholar and the president of the Free University in Berlin.
Kristine A, Thorsen is a lecturer emeritus of German at Northwestern University.
Franz Kafka, the Eternal Son
A Biography
Contributors
Peter-André Alt (Author)
Kristine Thorsen (Translator)
Publication Date September 2018
Categories Biography
704 pages
Trim Size 7 x 10
ISBN 0-8101-2607-9
Northwestern University Press
-Cloth Text
– $120.00
ISBN 978-0-8101-6243-3
-Paper Text
– $45.00
ISBN 978-0-8101-2607-7
# new books
Franz Kafka
A Biography
• fleursdumal.nl magazine
More in: - Book News, - Book Stories, Archive A-B, Archive K-L, Archive K-L, Art & Literature News, Franz Kafka, Kafka, Franz, Kafka, Franz, MONTAIGNE
---
Delphine Lecompte (1978) debuteerde in 2004 in het Engels met de roman Kittens in the Boiler, daarna schakelde ze over naar gedichten in haar moedertaal.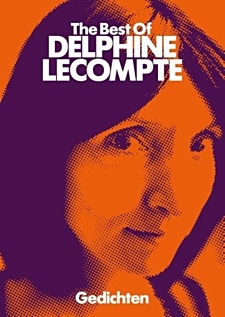 Voor haar debuutbundel De dieren in mij kreeg ze de C. Buddingh'-prijs 2010 en de Prijs Letterkunde 2011 van de Provincie West-Vlaanderen. Haar vorige bundel Dichter, bokser, koningsdochter werd genomineerd voor de VSB Poëzieprijs.
Het oeuvre van Delphine Lecompte vormt een ontembaar en onvoorspelbaar universum. In inmiddels zeven bundels bevraagt ze volstrekt genadeloos en vol branie zichzelf, de wereld en de poëzie.
Nu is het tijd voor een Best Of, waarin alle incestueuze imkers, gekwelde touwslagers, pedofiele tuinmannen, norse walvisjagers, morose windhondenfokkers, verwaarloosde hoefdieren, onbereikbare moeders en de geliefde oude kruisboogschutter een nieuw verband met elkaar aangaan. Ze bevolken een wereld die vol is van woede en gekte, maar ook van bezinning, verliefdheid en troost.
Best of Delphine Lecompte
Auteur: Delphine Lecompte
Taal: Nederlands
Poëzie
Uitgever: De Bezige Bij
Druk 1e druk
Omslagontwerp Moker Ontwerp
Foto auteur Koen Broos
Vormgeving binnenwerk Aard Bakker
Druk Bariet Ten Brink, Meppel
isbn 978 94 031 3720 9
nur 306
Afmetingen 24 x 17 x 1,2 cm
128 pagina's
Paperback
November 2018
€ 19,99
# new books
Best of Delphine Lecompte
Poëzie
fleursdumal.nl magazine
More in: #Editors Choice Archiv, - Book News, - Bookstores, Archive K-L, Art & Literature News
---
A writer who defies categorization, Daniil Kharms has come to be regarded as an essential artist of the modernist avant-garde.
His writing, which partakes of performance, narrative, poetry, and visual elements, was largely suppressed during his lifetime, which ended in a psychiatric ward where he starved to death during the siege of Leningrad.
His work, which survived mostly in notebooks, can now be seen as one of the pillars of absurdist literature, most explicitly manifested in the 1920s and '30s Soviet Union by the OBERIU group, which inherited the mantle of Russian futurism from such poets as Vladimir Mayakovsky and Velimir Khlebnikov.
This selection of prose and poetry provides the most comprehensive portrait of the writer in English translation to date, revealing the arc of his career and including a particularly generous selection of his later work.
DANIIL KHARMS (1905–1942) was a major figure in twentieth-century Russian and Soviet literature. An enigmatic and genre-bending artist, he was among the most significant voices in what came to be known as the literature of Russian absurdism.
ALEX CIGALE was awarded an NEA Literary Translation Fellowship in 2015. His translations from Russian and his original poetry in English have appeared in such journals as the New England Review, PEN America, TriQuarterly, and World Literature Today.
"…lively and funny… a profound and subtle testament to Kharms." —Times Literary Supplement
Daniil Kharms:
Russian Absurd.
Selected Writings
Translated from the Russian by Alex Cigale
Northwestern World Classics
Poetry
February 2017
ISBN 978-0-8101-3457-7
280 pages
Trade Paper
$24.95
# new books
Russian Absurd
Selected Writings
Daniil Kharms;
Translated from the Russian by Alex Cigale
fleursdumal.nl magazine
More in: #Biography Archives, - Book News, Archive K-L, Archive K-L, Art & Literature News, Constructivism, Futurisme, Kharms (Charms), Daniil
---
Sehnsucht
Ich denke dein,
Immer denke ich dein.
Menschen sprachen zu mir, doch ich achtet es nicht.
Ich sah in des Abendhimmels tiefes Chinesenblau, daran
der Mond als runde gelbe Laterne hing,
Und sann einem anderen Monde, dem deinen, nach,
Der dir glänzender Schild eines ionischen Helden vielleicht
oder sanfter goldener Diskus eines erhabenen Werfers wurde.
Im Winkel der Stube saß ich dann ohne Lampenlicht,
tagmüde, verhüllt, ganz dem Dunkel gegeben,
Die Hände lagen im Schoß, Augen fielen mir zu.
Doch auf die innere Wand der Lider war klein und unscharf
dein Bild gemalt.
Unter Gestirnen schritt ich an stilleren Gärten, den Schatten-
rissen der Kiefern, flacher, verstummter Häuser,
steiler Giebel vorbei
Unter weichem düsteren Mantel, den nur zuweilen
Radknirschen griff, Eulenschrei zerrte,
Und redete schweigend von dir, Geliebter, dem lautlosen,
dem weißen mandeläugigen Hunde, den ich geleitete.
Verschlungene in ewigen Meeren ertrunkene Nächte!
Da meine Hand in den Flaum deiner Brust sich bettete
zum Schlummer,
Da unsere Atemzüge sich mischten zu köstlichem Wein,
den wir in Rosenquarzschale darboten unserer Herrin,
der Liebe,
Da in Gebirgen der Finsternis die Druse uns wuchs und
reifte, Hohlfrucht aus Bergkristallen und fliedernen
Amethysten,
Da die Zärtlichkeit unsere Arme Feuertulpen
porzellanblaue Hyazinthen aus welligen, weiten, ins
Morgersgraun reichenden Schollen rief,
Da, auf gewundenem Stengel spielend, die halberschlossene
Knospe des Mohns wie Natter blutrot über uns züngelte,
Des Ostens Balsam- und Zimmetbäume mit zitterndem
Laube um unsere Lager sich hoben
Und purpurne Weberfinken unserer Munde Hauch in
schwebende Nester verflochten. –
Wann wieder werden wir in des Geheimnisses Wälder fliehn,
die, undurchdringlich, Hinde und Hirsch vor dem
Verfolger schützen?
Wann wieder wird mein Leib deinen hungrig bittenden
Händen weißes duftendes Brot, wird meines Mundes
gespaltene Frucht deinen dürstenden Lippen süß sein?
Wann wieder werden wir uns begegnen?
Innige Worte gleich Samen von Wurzkraut und Sommer-
blumen verstreun
Und beglückter verstummen, um nur die singenden
Quellen unseres Blutes zu hören?
(Fühlst du, Geliebter, mein kleines horchendes Ohr, ruhend
an deinem Herzen?)
Wann wieder werden im Nachen wir gleiten unter zitronfarbnem
Segel,
Von silbrig beschäumter, tanzender Woge selig gewiegt,
Vorüber an Palmen, die grüner Turban schmückt wie den
Sproß des Propheten,
Den Saumriffn ferner Inseln entgegen, Korallenbänken,
an denen du scheitern willst?
Wann wieder, Geliebter . . . wann wieder . . ? . .
Nun sintert mein Weg
Durch Ödnis. Dorn ritzt den Fuß.
Bäche, frische, erquickende Wasser, murmeln; aber ich finde
sie nicht.
Datteln schwellen, die ich nicht koste. Meine verschmachtende
Seele
Flüstert ein Wort nur, dies einzige:
»Komm. . .«
O komm …
Gertrud Kolmar
(1894-1943)
Gedicht: Sehnsucht
fleursdumal.nl magazine
More in: Archive K-L, Archive K-L, Kolmar, Gertrud
---
Kafka's Other Prague: Writings from the Czechoslovak Republic examines Kafka's late writings from the perspective of the author's changing relationship with Czech language, culture, and literature—the least understood facet of his meticulously researched life and work.
Franz Kafka was born in Prague, a bilingual city in the Habsburg Empire. He died a citizen of Czechoslovakia. Yet Kafka was not Czech in any way he himself would have understood. He could speak Czech, but, like many Prague Jews, he was raised and educated and wrote in German. Kafka critics to date have had little to say about the majority language of his native city or its "minor literature," as he referred to it in a 1913 journal entry. Kafka's Other Prague explains why Kafka's later experience of Czech language and culture matters.
Bringing to light newly available archival material, Anne Jamison's innovative study demonstrates how Czechoslovakia's founding and Kafka's own dramatic political, professional, and personal upheavals altered his relationship to this "other Prague." It destabilized Kafka's understanding of nationality, language, gender, and sex—and how all these issues related to his own writing.
Kafka's Other Prague juxtaposes Kafka's German-language work with Czechoslovak Prague's language politics, intellectual currents, and print culture—including the influence of his lover and translator, the journalist Milena Jesenská—and shows how this changed cultural and linguistic landscape transformed one of the great literary minds of the last century.
Anne Jamison is an associate professor of English at the University of Utah.
Kafka's Other Prague
Writings from the Czechoslovak Republic
by Anne Jamison
Publication Date June 2018
Northwestern University Press
Paper Text – $34.95
ISBN 978-0-8101-3720-2
Cloth Text – $99.95
ISBN 978-0-8101-3721-9
Categorie: Literary Criticism
208 pages
# new books
Kafka's Other Prague
fleursdumal.nl magazine
More in: - Book News, - Book Stories, Archive K-L, Archive K-L, Franz Kafka, Kafka, Franz, Kafka, Franz
---

Weg van mijn stilte
In het venster waaien de bomen
met hun takken maken ze de wind
maar nu het winter is en ze
naakt zijn blijft het toch waaien
Bij de haard benee' bomen ze zacht
de boze woorden mogen ze niet storen
als die wakker worden galmt
de onmin door de slaande wind
In mijn kamer slaat een boomtak
tegen de ijsbloemen op het raam
waar ik jouw naam op schrijf
dat je van hier bent weggewaaid
weten de bomen, ik heb het ze verteld
het is net zoiets als loslaten
als vallend blad, dat voor altijd
weg van mijn stilte, weg van mij waait
Niels Landstra
Op 24 november 2018 verschijnt de Vijfde dichtbundel: Entree naar de hemel van Niels Landstra.  Niels Landstra is a poet and writer, who lives and works in Raamsdonksveer (nl)
fleursdumal.nl magazine
More in: - Book News, Archive K-L, Art & Literature News, Landstra, Niels
---
Older Entries »
Thank you for reading FLEURSDUMAL.NL - magazine for art & literature