Surrealism
·
All That Is Evident Is Suspect. Readings from the Oulipo, 1963 – 2018
·
The Milk Bowl of Feathers. Essential Surrealist Writings edited by Mary Ann Caws
·
Louis Aragon: De Hollandse reis
·
Jean Cocteau: Metamorphosis. Expositie en boek
·
Robert Desnos: Jack l'Égareur
·
Jean Cocteau – Metamorphosis in Den Bosch NL
·
Robert Desnos: Le Livre secret pour Youki
·
Gabriële by Anne & Claire Berest: The saga of a surrealist muse, from Montmartre to New York
·
Magritte, Broodthaers & de hedendaagse kunst – Tentoonstelling KMSKB
·
Gaëlle Nohant: Légende d'un dormeur éveillé ( Histoire du poète Robert Desnos)
·
Robert Desnos: Lumière de mes nuits Youki
·
Julian Rosefeldt terug op Holland Festival met MANIFESTO
Since its inception in Paris in 1960, the OuLiPo―ouvroir de littérature potentielle, or workshop for potential literature―has continually expanded our sense of what writing can do.
It's produced, among many other marvels, a detective novel without the letter e (and a sequel of sorts without a, i, o, u, or y); an epic poem structured by the Parisian métro system; a story in the form of a tarot reading; a poetry book in the form of a game of go; and a suite of sonnets that would take almost 200 million years to read completely.
Lovers of literature are likely familiar with the novels of the best-known Oulipians―Italo Calvino, Georges Perec, Harry Mathews, Raymond Queneau―and perhaps even the small number of texts available in English on the group, including Warren Motte's Oulipo: A Primer of Potential Literature and Daniel Levin Becker's Many Subtle Channels: In Praise of Potential Literature.
But the actual work of the group in its full, radiant collectivity has never before been showcased in English. ("The State of Constraint," a dossier in issue 22 of McSweeney's Quarterly Concern, comes closest.)
Enter All That is Evident is Suspect: the first collection in English to offer a life-size picture of the group in its historical and contemporary incarnations, and the first in any language to represent all of its members (numbering 41 as of April 2018 ). Combining fiction, poetry, essays and lectures, and never-published internal correspondence―along with the acrobatically constrained writing and complexly structured narratives that have become synonymous with oulipian practice―this volume shows a unique group of thinkers and artists at work and at play, meditating on and subverting the facts of life, love, and the group itself. It's an unprecedentedly intimate and comprehensive glimpse at the breadth and diversity of one of world literature's most vital, adventurous presences.
Sharks as poets and vice versa, the Brisbane pitch drop experiment, novel classifications for real or imaginary libraries, the monumental sadness of difficult loves, the obsolescence of the novel, the symbolic significance of the cup-and-ball game, holiday closures across the Francophone world, what happens at Fahrenheit 452, Warren G. Harding's dark night of the soul, Marcel Duchamp's imperviousness to conventional spacetime laws, bilingual palindromes, cartoon eodermdromes, oscillating poems, métro poems, metric poems, literary madness, straw cultivation.
Ian Monk is an English poet and Scott Moncrieff Award–winning translator who joined the Oulipo in 1998. He is the author of fifteen books of poetry in English and in French, most recently Vers de l'infini (Cambourakis, 2017), and has translated books by Raymond Roussel, Daniel Pennac, Marie Darrieussecq, Georges Perec, and various other Oulipians. He lives in Paris.
Title All That Is Evident Is Suspect
Subtitle Readings from the Oulipo, 1963 – 2018
Edited by Daniel Levin Becker, Ian Monk
Levin Becker, Daniel (Translator)
Marcel Duchamp (Contributor)
& 1 more
Publisher McSweeney's
Title First Published 01 November 2018
Format Hardcover
ISBN-10 1944211527
ISBN-13 9781944211523
Publication Date 01 November 2018
Hardcover
November 13, 2018
$32.00
# new books
All That Is Evident Is Suspect
Readings from the Oulipo, 1963 – 2018
Edited by Daniel Levin Becker, Ian Monk
• fleursdumal.nl magazine
More in: - Book News, - Book Stories, Art & Literature News, Dada, DADA, Dadaïsme, Georges Perec, Jef van Kempen, LITERARY MAGAZINES, Marcel Duchamp, OULIPO (PATAFYSICA), Surrealism, SURREALISM
---
An exciting new collection of the essential writings of surrealism, the European avant-garde movement of the mind's deepest powers
Originating in 1916 with the avant-garde Dada movement at the famous Café Voltaire in Zurich, surrealism aimed to unleash the powers of the creative act without thinking. Max Ernst, André Breton, Tristan Tzara, Paul Éluard, Philippe Soupault, and Louis Aragon created a movement that spread wildly to all corners of the globe, inspiring not only poetry but also artists like Joan Miro and René Magritte and cinematic works by Antonin Artaud, Luis Bunuel, and Salvador Dalí.
As the editor, Mary Ann Caws, says, "Essential to surrealist behavior is a constant state of openness, of readiness for whatever occurs, whatever marvelous object we might come across, manifesting itself against the already thought, the already lived."
Here are the gems of this major, mind-bending aesthetic, political, and humane movement: writers as diverse as Aragon, Breton, Dalí, René Char, Robert Desnos, Mina Loy, Paul Magritte, Alice Paalen, Gisele Prassinos, Man Ray, Kay Sage, and Elsa von Freytag-Loringhoven are included here, providing a grand picture of this revolutionary movement that shocked the world.
Title: The Milk Bowl of Feathers
Subtitle: Essential Surrealist Writings
Edited by Mary Ann Caws
Publisher: New Directions
Title First Published 25 September 2018
Format Paperback $13.95
ISBN-10 0811227073
ISBN-13 9780811227070
128 pages
# more books
The Milk Bowl of Feathers.
Essential Surrealist Writings
Edited by Mary Ann Caws
•fleursdumal.nl magazine
More in: - Book News, Art & Literature News, Artaud, Antonin, Dada, DADA, Dadaïsme, Desnos, Robert, Freytag-Loringhoven, Elsa von, Loy, Mina, Surrealism, SURREALISM, Surrealisme, Tzara, Tristan
---
Le voyage de Hollande verscheen op 12 februari 1964 bij de Franse uitgever Seghers. De editie (2025 exemplaren!) werd verfraaid met een tekening van Jongkind, een typisch Hollands landschap met windmolens, beemden en scheepjes onder een lage wolkenlucht.
Al in 1965 verscheen een herdruk, daarna werd de bundel opnieuw uitgegeven in 1981 en 2005, telkens bij Seghers. In 2007 ten slotte werd Le voyage de Hollande in de Bibliothèque de la Pléiade opgenomen als onderdeel van Aragons volledige dichtwerk (OEuvres poétiques complètes, deel II, Parijs, Gallimard).
In de zomer van 1963 verbleven Louis Aragon (1897-1982) en zijn vrouw Elsa Triolet (1896-1970) een maand in Nederland. Tussen 29 juli en 26 augustus bezochten ze onder meer Texel, Zuid-Holland (Wassenaar) en Utrecht.
De neerslag van die reis vinden we terug in Le voyage de Hollande, een bundel bestaande uit zes delen van wisselende lengte (twee tot twaalf gedichten), voorafgegaan door een kwatrijn waarin de lezer wordt aangemaand nooit de liefde in opspraak te brengen: wie dat doet mag het 'domein' van de dichter niet betreden. Een domein dat ten dele reëel is, geïnspireerd door het verblijf in Nederland, ten dele utopie van de liefde en ode aan de geliefde.
Louis Aragon
De Hollandse reis
2019
Vertaling: Katelijne De Vuyst
Tweetalige bundel
Uitgeverij Vleugels
Franse reeks
isbn 978 90 78627 67 8
128 pagina's
€ 23,50
# new books
Louis Aragon
De Hollandse reis
• fleursdumal.nl magazine
More in: - Book News, Archive A-B, Archive A-B, Surrealism, SURREALISM, Surrealisme
---
Jean Cocteau (1889 – 1963) is een kunstenaar die tot de verbeelding spreekt. Hij uitte zich in bijna alle artistieke media: poëzie, literatuur, beeldende kunst, vormgeving, theater en zijn favoriete medium: film.
Meer nog dan om zijn werk was Cocteau bekend om zijn opmerkelijke leven. Hij omgaf zich met beroemdheden als Sergei Diaghilev, Edith Piaf, Pablo Picasso en Coco Chanel, en raakte geregeld in opspraak vanwege zijn homoseksualiteit en drugsgebruik.
Het oeuvre van Cocteau was een voorbode van de multidisciplinaire praktijken van ontwerpers en kunstenaars van nu. Jean Cocteau | Metamorphosis werpt licht op zijn voortdurende zelftransformatie en zijn zoektocht naar een eigen identiteit. In de hedendaagse maatschappij, waarin het emancipatiedebat weer hoogtij viert en waarin de persoonlijke beeld-en identiteitsvorming in hoge mate beïnvloedbaar is, zijn Cocteau's leven en werk opnieuw actueel.
Zoals jonge mensen zich tegenwoordig digitaal een identiteit aanmeten, had Cocteau de gave om zichzelf via diverse media steeds met andere ogen te bezien en te laten zien. Jean Cocteau | Metamorphosis toont veel van die gezichten, in woord en in beeld.
Jean Cocteau
Metamorphosis
door Ioannis Kontaxopoulos
november 2018
ISBN 978-94-6208-470-4
design: Berry van Gerwen
Nederlands, Frans
paperback
17 x 24 cm
320 pag.
geillustreerd (150 kleur)
in samenwerking met: Design Museum den Bosch
NAi Boekverkopers / Booksellers
€ 34,95
De tentoonstelling over Jean Cocteau in het Design Museum Den Bosch, loopt nog tot en met 10 maart 2019.
# New books
Jean Cocteau
Metamorphosis
• fleursdumal.nl magazine
More in: - Book News, - Bookstores, Archive C-D, Archive C-D, Art & Literature News, DANCE, Design, Exhibition Archive, FDM Art Gallery, Jean Cocteau, Maison de la Poésie, Museum of Literary Treasures, Surrealism, SURREALISM, Surrealisme, THEATRE
---
Jack l'Égareur
À Denise
Dans les trémies du ciel
un archange nage, comme il sied, vers une usine.
Faux-monnayeurs que faites-vous de mes ongles ?
J'ai lu dans le journal un roman dont j'étais le héros
toujours à l'aise quand il fait pluie.
Mon cœur bat l'extinction des feux,
Mes yeux sont la nuit.
Je veille mes lendemains avec anxiété.
Au bout d'un an et deux jours…
alors il se fit une journée de pluie et les sept phares merveilleux
du monde…
Escadres souterraines ne vous approchez pas de mon tombeau :
Je suis employé à déclouer les vieux cercueils
pour répartir équitablement les ossements
entre les anciennes sépultures
et les neuves.
Quelle profession ? Profession de foi tu ne figures pas au Bottin.
Les photographes rougiraient si vous les regardiez en pleurant.
Je suis un mort de fraîche date.
Si vous rencontrez un corbillard déchaussez-vous,
Cela fera du bien au mort.
Il se lèvera,
il se sortira,
il chantera,
il chantera la chanson des quadrilles
et dans le futur on verra les nouveau-nés arriver au monde
escortés de squelettes.
Ce ne seront partout que grossesses de géantes,
Il sera de bon ton chez les élégantes
de faire monter en bague
les larmes solides des morts à l'occasion des naissances.
Amour haut parleur, sirène à corps d'oiseau,
je vous quitte.
Je vais goûter le silence cette belle algue où dorment les requins.
Robert Desnos (1900 – 1945)
Jack l'Égareur
À Denise
• fleursdumal.nl magazine
More in: Archive C-D, Desnos, Robert, Surrealism
---
Jean Cocteau (1889-1963) is een tot de verbeelding sprekend kunstenaar.
Hij uitte zich in bijna alle artistieke media: van poëzie en literatuur, beeldende kunst en vormgeving tot theater en zijn favoriete medium: film.
Maar meer nog dan om zijn werk was Cocteau bekend om zijn opmerkelijke leven. Hij omgaf zich met beroemdheden als Sergei Diaghilev, Edith Piaf, Pablo Picasso en Coco Chanel en raakte geregeld in opspraak vanwege zijn homoseksualiteit en drugsgebruik. Design Museum Den Bosch presenteert de eerste grote overzichtstentoonstelling van Jean Cocteau in Nederland.
Jean Cocteau – Metamorphosis werpt licht op Cocteau's voortdurende zelftransformatie en zijn zoektocht naar een eigen identiteit. Zoals jonge mensen zich tegenwoordig digitaal een identiteit aanmeten, had Cocteau de gave om zich via diverse media steeds met andere ogen te bezien en te laten zien.
De tentoonstelling Jean Cocteau – Metamorphosis toont vele van deze gezichten, in tekeningen en schilderijen, wandtapijten en affiches, in foto en film. Een veelheid aan artistieke uitingsvormen die Cocteau alle als een zelfportret beschouwde
Al sinds de jaren negentig bevinden zich keramiek en sieraden van Cocteau in de collectie van het Design Museum Den Bosch.
Het werk van Jean Cocteau wijst vooruit naar de multidisciplinaire praktijk van ontwerpers en kunstenaars vvan vandaag. In onze tijd beperken Nederlandse ontwerpers als Bart Hess, Ted Noten en Studio Drift zich al evenmin tot één discipline maar verkennen de grenzen van kunst, design en digitale media.
De overzichtstentoonstelling Jean Cocteau – Metamorphosis bestaat uit meer dan 250 werken.
Vele belangrijke bruiklenen zijn verschaft door het Musée Jean Cocteau collection Séverin Wunderman uit Menton, Frankrijk, het enige aan Cocteau gewijde museum ter wereld, en door de verzameling Kontaxopoulos | Prokopchuk te Brussel, de grootste internationale privéverzameling van het werk van Cocteau.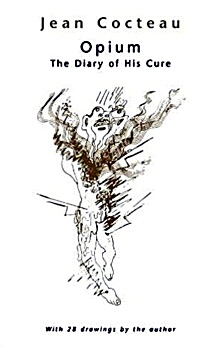 Daarnaast zijn er bruiklenen van o.m. Collection Cartier, Stedelijk Museum Amsterdam en de Koninklijke Verzamelingen.
Belangrijke werken uit de bruiklenen zijn o.a. het wandkleed Judith et Holoferne uit Menton, het kunstenaarsboek Le Mystère de Jean l'Oiseleur uit Brussel, het zwaard Epée d'Académicien van Collection Cartier en het manuscript-gedicht Hommage à Igor Strawinsky uit de Koninklijke Verzamelingen, door president Mitterrand geschonken aan prins Claus tijdens een staatsbezoek in Parijs.
Documentaire: Nicolas Patrzynski (www.patrzynski.com) heeft een documentaire gemaakt van Jean Cocteau. Het leven en werk van Cocteau vloeien in dit werk prachtig in elkaar over. De documentaire maakt onderdeel uit van de tentoonstelling.
De tentoonstelling wordt mede mogelijk gemaakt door Mondriaan Fonds, Prins Bernhard Cultuurfonds en Turing Foundation.
Te zien van 10 november 2018 t/m 10 maart 2019
Jean Cocteau – Metamorphosis
Design Museum Den Bosch
De Mortel 4
5211 HV Den Bosch
Dinsdag t/m zondag 11 – 17 uur
Maandag gesloten
  # more information Design Museum Den Bosch

fleursdumal.nl magazine
More in: Archive C-D, Art & Literature News, AUDIO, CINEMA, RADIO & TV, Exhibition Archive, Jean Cocteau, Surrealism, SURREALISM, Surrealisme
---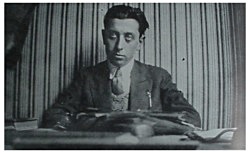 Le Livre secret pour Youki
Ma chérie ma chérie ma Youki
Je n'aime et n'aimerai que toi
Et tu m'aimeras je t'appelle Youki
Reviens ma chérie
Les heures coulent à t'attendre
Je ne pense qu'à toi
Souviens-toi de tes paroles d'espoir Youki
Ne me prépare pas une déception plus
Grande ma chérie
Toi et pas d'autre que toi
Et pas d'autre que moi
N'est-ce pas mon amour
Robert Desnos (1900 – 1945)
– Ma chérie ma chérie ma Youki –
dans Destinée arbitraire
fleursdumal.nl magazine
More in: Archive C-D, Desnos, Robert, Surrealism
---
A "Jules et Jim" style love story set against the background of the Surrealist revolution.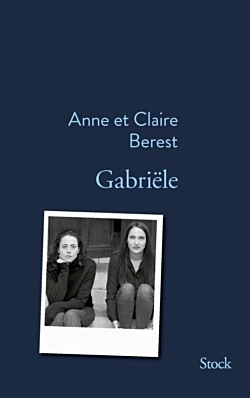 September 1908. 27-year-old Gabriële Buffet – a musician, an free-spirited young woman and a feminist before her time – meets Francis Picabia, a successful young painter with a scandalous reputation.
He needed his art to head in a new direction, she is prepared to break with convention: to inspire, theorise and be thought-provoking. She becomes the "woman with the erotic brain" who has men on their knees, including Marcel Duchamp and Guillaume Apollinaire. Moving from Paris to New York, Berlin, Zurich, Barcelona, Étival and Saint-Tropez, Gabriële guides the precursors of abstract art, the futurists, the Dadaists, always at the cutting edge of artistic innovation. This book transports us to the beginning of the Twentieth Century when the codes of beauty and society were reinvented.
Collaborating intimately in both content and writing, Anne et Claire Berest tell the story of their great-grandmother, Gabriële Picabia, the surrealists' muse.
Anne & Claire Berest
Gabriële
Published: 23/08/2017
450 pages
Format: 140 x 215 mm
EAN: 9782234080324
Prix: €21.50
Collection: a Bleue
Éditions Stock
fleursdumal.nl magazine
More in: - Book News, - Bookstores, Archive A-B, Art & Literature News, Surrealism, Surrealisme
---
50 jaar na zijn overlijden, boeit René Magritte nog steeds. Hij stelt onze kijk en geest in vraag en brengt onze zekerheden voortdurend aan het wankelen.
Magrittes mysterieus en uitdagend werk blijft de generaties na hem beïnvloeden, van pop art en conceptuele kunst tot de meest hedendaagse kunstcreaties. De tentoonstelling creëert een dialoog tussen de originele werken van Magritte en hun moderne en hedendaagse interpretaties.
Marcel Broodthaers belichaamt deze artistieke verwantschap zonder twijfel het best: hij bevraagt zowel het statuut van het object als dat van de taal. Andere kunstenaars zoals Andy Warhol, Jasper Johns, Robert Rauschenberg, Ed Ruscha, César, Sean Landers, David Altmejd, George Condo en Gavin Turk herdefiniëren onze verhouding tot Belgiës grootste surrealist.
Meer dan 150 schilderijen, beeldhouwwerken, installaties, tekeningen, films en archiefmateriaal komen samen in deze unieke tentoonstelling. De ervaring zet zich voort in het Musée Magritte Museum, waar huidige creaties interageren met de grootste Magritte collectie ter wereld.
De tentoonstelling is uitzonderlijk 7 dagen op 7 open. Voor de gelegenheid zal ook het Magritte Museum elke dag open zijn, van 13.10.2017 tot 18.02.2018.
Niet te missen: binnen de tentoonstelling is een creatief atelier vrij toegankelijk voor elke bezoeker. Eenmaal per maand vinden er ook animaties plaats: weekends in de namiddag van: 4 & 5 november – 2 & 3 december – 13 & 14 januari – 3 & 4 februari
Magritte, Broodthaers & de hedendaagse kunst
Tentoonstelling KMSKB
13.10.2017 tm 18.02.2018
KMSKB
Koninklijke Musea voor Schone Kunsten van België
Regentschapsstraat 3
1000 Brussel
#  meer  info  op  website  kmskb
Musée Magritte Museum
Koningsplein 1
1000 Brussel
fleursdumal.nl magazine
More in: Andy Warhol, Art & Literature News, Marcel Broodthaers, Marcel Broodthaers, René Magritte, Surrealism, SURREALISM, Surrealisme
---
Robert Desnos a vécu mille vies – écrivain, critique de cinéma, chroniqueur radio, résistant de la première heure –, sans jamais se départir de sa soif de liberté.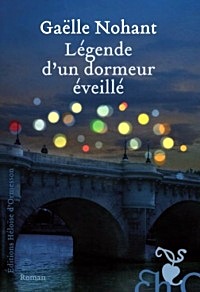 Pour raconter l'histoire extraordinaire de ce dormeur éveillé, Gaëlle Nohant épouse ses pas ; comme si elle avait écouté les battements de son cœur, s'était assise aux terrasses des cafés en compagnie d'Éluard ou de García Lorca, avait tressailli aux anathèmes d'André Breton, fumé l'opium avec Yvonne George, et dansé sur des rythmes endiablés au Bal Blomet aux côtés de Kiki et de Jean-Louis Barrault. S'identifiant à Youki, son grand amour, la romancière accompagne Desnos jusqu'au bout de la nuit.
Légende d'un dormeur éveillé révèle le héros irrésistible derrière le poète et ressuscite une époque incandescente et tumultueuse, des années folles à l'Occupation.
Gaëlle Nohant: Née à Paris en 1973, Gaëlle Nohant vit aujourd'hui à Lyon. Légende d'un dormeur éveillé est son troisième roman après L'Ancre des rêves (prix Encre Marine, 2007) et La Part des flammes (prix France Bleu/Page des libraires, 2015 et prix du Livre de Poche, 2016).
Gaëlle Nohant
Légende d'un dormeur éveillé
Roman
544 pages
23€
Paru le 17 août 2017
Illustration de couverture © Letizia Goffi
Éditions Héloïse d'Ormesson
ISBN : 978-2-35087-419-7
fleursdumal.nl magazine
More in: - Book News, - Book Stories, Archive C-D, Archive M-N, Art & Literature News, Desnos, Robert, REPRESSION OF WRITERS, JOURNALISTS & ARTISTS, Surrealism, Surrealisme
---
Le Livre secret pour Youki
Te souviens-tu des nuits où tu apparaissais
Sur le rectangle clair des vitres de ma porte ?
Où tu surgissais dans les ténèbres de ma maison
Où tu t'abattais sur mon lit comme un grand oiseau
Fatigué de passer les océans et les plaines et les forêts.
Te souviens-tu de tes paroles de salut
Te souviens-tu de mes paroles de bienvenue
de mes paroles d'amour ?
Non, il ne t'en souvient pas,
On ne se souvient pas du présent, personne…
Or, il est nuit,
Tu surviens, tu arrives, tu t'abats sur mon lit
Je suis ton serviteur et ton défenseur soumis
à ta loi et toi soumise à mon amour.
Il est minuit il est midi
Il est minuit et quart
Il est minuit et demie
Il est minuit à venir ou midi passé
Il est midi sonnant
Il est toujours midi sonnant pour mon amour
Pour notre amour
Tout sonne tout frémit et tes lèvres
Et sur mon lit tu t'abats entre minuit
et quatre heures du matin comme un grand albatros
Échappé des tempêtes.
Robert Desnos (1900 – 1945)
Lumière de mes nuits Youki 1932
dans Destinée arbitraire
fleursdumal.nl magazine
More in: Archive C-D, Desnos, Robert, Surrealism
---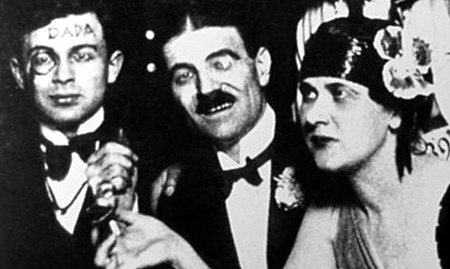 Een schreeuw om verandering klinkt steeds luider door alle lagen van de maatschappij. Ooit was het manifest een geëigend middel om nieuwe ideeën te presenteren. Julian Rosefeldt laat zien dat er ook nu grote behoefte is aan manifesten. In zijn filminstallatie Manifesto vormen de sprankelende, boze en opvallend modern klinkende teksten van bekende kunstenaarsmanifesten de basis voor dertien korte, parallel vertoonde films – teksten van onder anderen André Breton, Kazimir Malevitsj, Sol LeWitt en Jim Jarmusch. Stuk voor stuk worden ze belichaamd door de Australische actrice Cate Blanchett, die de enorme vitaliteit in deze werken naar boven haalt. Rosefeldt en Blanchett creëren fascinerende werelden, die de teksten in een onverwacht hedendaagse context plaatsen.
'Ik gebruik de titel Manifesto om duidelijk te maken dat de focus in dit werk boven alles op de teksten ligt, en op de poëzie van deze teksten. Of ze nu van beeldend kunstenaars, filmmakers, schrijvers, acteurs of architecten zijn. Manifesto is een hommage aan de schoonheid van het kunstenaarsmanifest – een manifest van manifesten,' aldus de Duitse filmmaker Julian Rosefeldt.
Met Manifesto is Rosefeldt terug op het Holland Festival, nadat in 2016 zijn film bij Rene Jacob's uitvoering van Haydns Die Schöpfung te zien was. Dit nieuwe werk is een filminstallatie. Simultaan worden in een grote ruimte dertien films vertoond. De films zijn gebaseerd op de geschriften van futuristen, dadaïsten, Fluxus, suprematisten, situationisten, Dogma 95 en andere kunststromingen en evenzeer op de gedachtes en aantekeningen van individuele kunstenaars, architecten, dansers en filmmakers. Zo zijn de ideeën te horen van onder anderen Claes Oldenburg, Yvonne Rainer, Kazimir Malevich, André Breton, Sturtevant, Sol LeWitt en Jim Jarmusch. Rosefeldt heeft hun manifesten bewerkt tot dertien verschillende collages, die vervolgens voor zijn lens tot leven komen. Manifesto stelt impliciet de vraag wat de rol van de kunstenaar is in de hedendaagse samenleving: alle teksten gaan over het doorbreken van grenzen en restricties, zowel territoriaal, intellectueel als artistiek, en over het verspreiden van nieuwe ideeën.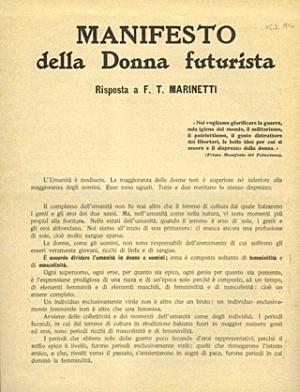 Deze nieuw samengestelde manifesten worden belichaamd door dertien verschillende personages, stuk voor stuk gespeeld door de Australische actrice Cate Blanchett. Ze is onder meer te zien als leraar, poppenspeler, nieuwslezer, fabrieksarbeider, choreograaf en dakloze. Door deze personages de verzamelde teksten te laten uitspreken, plaatsen Blanchett en Rosefeldt de manifesten in een onverwachte, moderne, vaak alledaagse context, waardoor ze een compleet nieuwe dramatiek en betekenis krijgen.
Rosefeldt is ervan overtuigd dat veel van de manifesten nog altijd visionair zijn. 'De kunstgeschiedenis is een afgeleide van de gewone geschiedenis. Daar kunnen we van leren. Kunstenaars, maar ook schrijvers, filosofen en wetenschappers zijn altijd degenen geweest die gedachten en visies hebben durven formuleren waarvan de waarheid nog onderzocht moest worden. Het is dus raadzaam om kunstenaarsmanifesten te lezen als seismografen van de tijd.'
Een aantal festivalkunstenaars kijkt dit jaar naar de problemen waar westerse democratische landen mee te maken hebben. De Franse filosoof Alexis de Tocqueville bewonderde de democratie vanwege de maatschappelijke gelijkheid. Ook zag hij de gevaren ervan.
Regisseur Romeo Castellucci maakt dit jaar Democracy in America, naar het gelijknamige boek (1835) van De Tocqueville. In The Gabriels beschouwt regisseur Richard Nelson het afgelopen Amerikaanse verkiezingsjaar door de ogen van een doodgewone familie. Andere kunstenaars richten zich op de problematiek in democratische naties, zoals de vluchtelingenkwestie in de voorstellingen van regisseurs Dieudonné Niangouna en Thomas Bellinck. Weer anderen tonen de dreiging van geweld (Demolishing Everything with Amazing Speed), tirannie (Octavia) of het vormgeven aan activisme (The Tempest Society). Filmregisseur Julian Rosefeldt kijkt in Manifesto naar de relatie tussen kunst en samenleving.
Het Holland Festival presenteert twee nationale theaterhuizen met elk een eigen staat van de natie: My Country van het National Theatre uit Londen en The Nation van Het Nationale Theater uit Den Haag. Beide voorstellingen tonen een verscheurd land waarin niemand, van politici tot burgers, verantwoordelijkheid lijkt te durven nemen. Ten slotte zijn er voorstellingen waarin democratie in de vorm is doorgevoerd: het publiek kan – als het dat wil – actief betrokken worden, als voorbijganger, deelnemer of activist. Deze kunstenaars moedigen het publiek aan om de aloude hiërarchie tussen het publiek en de artiesten ter discussie te stellen.
teksten gebaseerd op manifesten van
Guillaume Appollinaire, Louis Aragon, Manuel Maples Arce, Giacomo Balla, Umberto Boccioni, Stan Brakhage, André Breton, Carlo Carrà, Guy Debord, Paul Éluard, Friedrich Engels, Lucio Fontana, Naum Gabo, Werner Herzog, Coop Himmelb(l)au, Richard Huelsenbeck, Vicente Huidobro, Jim Jarmusch, John Reed Club of New York, Wassily Kandinsky, Wyndham Lewis, Sol LeWitt, George Maciunas, Kazimir Malevitsj, Franz Marc, Filippo Tommaso Marinetti, Karl Marx, Barnett Newman, Constant Nieuwenhuys, Claes Oldenburg, Anton Pevzner, Francis Picabia, Adrian Piper, Yvonne Rainer, Georges Ribemont-Dessaignes, Alexander Rodtschenko, Olga Rozanova, Luigi Russolo, Antonia Sant'Elia, Kurt Schwitters, Gino Severini, Philippe Soupault, Sturtevant, Bruno Taut, Lars von Trier, Tristan Tzara, Mierle Laderman Ukeles, Robert Venturi, Dziga Vertov, Thomas Vinterberg, Emmett Williams, Lebbeus Woods
"Cate Blanchett overtreft zichzelf in Manifesto. (…) Overrompelend." de Volkskrant
Julian Rosefeldt (1965) studeerde architectuur in zijn geboortestad München en later in Barcelona. Na in 1994 zijn diploma te hebben behaald, werkte hij samen met studiegenoot Piero Steinle als een artiesten duo. Sinds 1999 is hij vanuit Berlijn werkzaam als zelfstandig kunstenaar.
Naast zijn werk als fotograaf, bestaat Rosefeldts werk hoofdzakelijk uit film- en video-installaties in verschillende stijlen: van documentaire tot theatraal narratief. Hij maakte daarnaast diverse video's voor muziektheaterproducties. Naast zijn film bij Haydns Die Schöpfung, die in 2016 op het Holland Festival te zien was, maakte hij bij de Schaubühne Berlin beelden bij onder meer The City / The Cut (2008) van Martin Crimp en Mark Ravenhill in regie van Thomas Ostermeier, en Electronic City (2004) van Falk Richter in regie van Tom Kühnel. Zijn werk werd wereldwijd tentoongesteld in verschillende musea en galerieën, waaronder het Haus der Kunst en de Bayerische Akademie der Schönen Künste in München, het Hamburger Bahnhof Museum für Gegenwart en het KW Institute for Contemporary Art in Berlijn, Tate Modern Londen, Kunsthalle Wien, Centre Georges Pompidou Paris, ACMI Melbourne, Royal Academy of Fine Arts en het British Film Institute in Londen. In 2009 en 2010 was Rosefeldt als gastprofessor verbonden aan de faculteit Media Art van de Bauhaus Universiteit in Weimar. Sinds 2010 is hij lid van de Bayerische Akademie der Schönen Künste en bekleedt hij de leerstoel Digital and Time-based Media aan de Akademie der Bildenden Künste (beide in München).
tekst, regie, productie Julian Rosefeldt
met Cate Blanchett
gecoproduceerd door
Burger Collection Hongkong, Ruhrtriennale
Bayerischen Rundfunk
in opdracht van
ACMI – Australian Centre for the Moving Image (Melbourne), Art Gallery of New South Wales (Sydney), Nationalgalerie – Staatliche Museen zu Berlin (Berlijn), Sprengel Museum Hannover (Hannover)
met genereuze steun van Medienboards Berlin-Brandenburg
in samenwerking met Bayerische Rundfunk
volledige credits website Julian Rosefeldt = http://www.julianrosefeldt.com/
teksten gebaseerd op manifesten van
Guillaume Appollinaire, Louis Aragon, Manuel Maples Arce, Giacomo Balla, Umberto Boccioni, Stan Brakhage, André Breton, Carlo Carrà, Guy Debord, Paul Éluard, Friedrich Engels, Lucio Fontana, Naum Gabo, Werner Herzog, Coop Himmelb(l)au, Richard Huelsenbeck, Vicente Huidobro, Jim Jarmusch, John Reed Club of New York, Wassily Kandinsky, Wyndham Lewis, Sol LeWitt, George Maciunas, Kazimir Malevitsj, Franz Marc, Filippo Tommaso Marinetti, Karl Marx, Barnett Newman, Constant Nieuwenhuys, Claes Oldenburg, Anton Pevzner, Francis Picabia, Adrian Piper, Yvonne Rainer, Georges Ribemont-Dessaignes, Alexander Rodtschenko, Olga Rozanova, Luigi Russolo, Antonia Sant'Elia, Kurt Schwitters, Gino Severini, Philippe Soupault, Sturtevant, Bruno Taut, Lars von Trier, Tristan Tzara, Mierle Laderman Ukeles, Robert Venturi, Dziga Vertov, Thomas Vinterberg, Emmett Williams, Lebbeus Woods
Holland Festival Amsterdam van 4 t.m. 25 juni 2017
# meer info op website Holland Festival
fleursdumal.nl magazine
More in: Art & Literature News, AUDIO, CINEMA, RADIO & TV, Ball, Hugo, Dada, De Stijl, Doesburg, Theo van, Futurism, Futurisme, Holland Festival, LITERARY MAGAZINES, MUSIC, Performing arts, Photography, Surrealism, THEATRE, Tzara, Tristan
---
Older Entries »
Thank you for reading FLEURSDUMAL.NL - magazine for art & literature