EXHIBITION – art, art history, photos, paintings, drawings, sculpture, ready-mades, video, performing arts, collages, gallery, etc.
·
Louis Aragon: De Hollandse reis
·
Delirious – Jubileumeditie Lustwarande Tilburg – 2019
·
Dubuffets collectie Art Brut voor het eerst te zien in Nederland
·
Louise Bourgeois in de Rijksmuseumtuinen
·
Marcel Schwob: Le Voyage (Poème)
·
World Press Freedom Day on May 3, 2019
·
'Spiral' new book by Louise Bourgeois
·
Pol Kurucz: Politicas
·
The History of the Future. Oculus, Facebook, and the Revolution That Swept Virtual Reality by Blake J. Harris
·
Marcel Schwob: Hugo (Poème)
·
Brabantse schrijver Jan Naaijkens (1919 – 2019) overleden
·
Antoine de Latour : Notre-Dame de Paris (Poème)
Le voyage de Hollande verscheen op 12 februari 1964 bij de Franse uitgever Seghers. De editie (2025 exemplaren!) werd verfraaid met een tekening van Jongkind, een typisch Hollands landschap met windmolens, beemden en scheepjes onder een lage wolkenlucht.
Al in 1965 verscheen een herdruk, daarna werd de bundel opnieuw uitgegeven in 1981 en 2005, telkens bij Seghers. In 2007 ten slotte werd Le voyage de Hollande in de Bibliothèque de la Pléiade opgenomen als onderdeel van Aragons volledige dichtwerk (OEuvres poétiques complètes, deel II, Parijs, Gallimard).
In de zomer van 1963 verbleven Louis Aragon (1897-1982) en zijn vrouw Elsa Triolet (1896-1970) een maand in Nederland. Tussen 29 juli en 26 augustus bezochten ze onder meer Texel, Zuid-Holland (Wassenaar) en Utrecht.
De neerslag van die reis vinden we terug in Le voyage de Hollande, een bundel bestaande uit zes delen van wisselende lengte (twee tot twaalf gedichten), voorafgegaan door een kwatrijn waarin de lezer wordt aangemaand nooit de liefde in opspraak te brengen: wie dat doet mag het 'domein' van de dichter niet betreden. Een domein dat ten dele reëel is, geïnspireerd door het verblijf in Nederland, ten dele utopie van de liefde en ode aan de geliefde.
Louis Aragon
De Hollandse reis
2019
Vertaling: Katelijne De Vuyst
Tweetalige bundel
Uitgeverij Vleugels
Franse reeks
isbn 978 90 78627 67 8
128 pagina's
€ 23,50
# new books
Louis Aragon
De Hollandse reis
• fleursdumal.nl magazine
More in: - Book News, Archive A-B, Archive A-B, Surrealism, SURREALISM, Surrealisme
---
In 2019 jubileert Lustwarande. Delirious is de tiende expositie in De Oude Warande en de zesde overzichtseditie, met voor het merendeel nieuwe werken van vijfentwintig internationale kunstenaars.
Delirious
Jubileumeditie
15 juni – 20 oktober 2019
Opening: zaterdag 15 juni om 14.00
Evenals voorgaande overzichtsedities van Lustwarande presenteert Delirious recente ontwikkelingen in de hedendaagse sculptuur. Die recente ontwikkelingen worden gekenschetst door grote diversiteit. Naast reflecties op actuele thema's (vloeiende identiteit, migratie, wetenschappelijke innovaties, het veranderende besef over de verhouding tussen mens en natuur, de hyperversnelling van het alledaagse leven als gevolg van nieuwe technologieën en psychologische reacties hierop) is de nadruk die er op materiaal gelegd wordt onmiskenbaar en uiterst opmerkelijk. Dit is voor een groot deel het gevolg van de sterke focus op nieuwe denkmodellen die de laatste jaren in het beeldende kunstdiscours waarneembaar is.
Het is niet verwonderlijk dat dergelijke denkkaders directe invloed hebben op de hedendaagse kunstproductie. De onophoudelijke nadruk die er op het belang van materie gelegd wordt heeft ertoe geleid dat een nieuwe generatie kunstenaars de oude filosofische vraag weer op de voorgrond gesteld heeft hoe materie ons beïnvloed en hoe wij materie beïnvloeden. In de context van voortschrijdende technologie, toenemende digitalisering, alles nivellerende globalisering en noodzakelijke herdefiniëring van ons wereldbeeld, is er hernieuwde aandacht voor de fysieke productie van beelden en voor heronderzoek naar bestaande en nieuwe materialen. Net als midden jaren '80 van de vorige eeuw staat de huid van sculptuur opnieuw centraal, ditmaal echter in een niet eerder vertoonde mix van combinaties. Metalen, plastic, nieuwe kunststoffen, 3D prints, aarde, pigmenten, textiel, glas, klei, – en terug van weggeweest – hout en marmer en andere steensoorten en gevonden voorwerpen worden scrupuleus geassembleerd en gebricoleerd, veelal met een conceptuele inslag.
Dit vloeit niet alleen rechtstreeks voort uit bovengeschetste nieuwe theoretische modellen maar ook uit de fundamenteel veranderde eigenschappen van de hedendaagse beeldcultuur, die bijna vloeiend geworden is, uit de toenemende huidige mengmogelijkheden en uit de drang om die zowel digitaal als fysiek verder te onderzoeken, wat gepaard gaat met de noodzaak alle mogelijkheden opnieuw onder de loep te nemen, fysiek en ideologisch. En niet in de laatste plaats doordat kunstenaars een toenemende neiging ervaren zich van het beeldscherm af te wenden om weer in contact te komen met fysieke materialen. Of de kunstenaar het werk eigenhandig maakt of uitbesteedt aan producenten is daarbij van geen belang. De titel Delirious verwijst naar deze hang naar een hernieuwde fysieke sculptuurpraktijk, die zowel ongebreideld euforisch is als ook kritisch reflecterend.
Deelnemende kunstenaars
Isabelle Andriessen (NL)
Nina Canell (SE)
Steven Claydon (UK)
Claudia Comte (CH)
Morgan Courtois (FR)
Hadrien Gerenton (FR)
Daiga Grantina (LV)
Siobhán Hapaska (IR)
Lena Henke (DE)
Camille Henrot (FR)
Nicholas Hlobo (SA)
Saskia Noor van Imhoff (NL)
Sven 't Jolle (BE)
Sonia Kacem (CH)
Esther Kläs (DE)
Sarah Lucas (UK)
Justin Matherly (US)
Win McCarthy (US)
Bettina Pousttchi (DE)
Magali Reus (NL)
Jehoshua Rozenman (IL/NL)
Bojan Šarčević (FR)
Grace Schwindt (DE)
Eric Sidner (US)
Filip Vervaet (BE)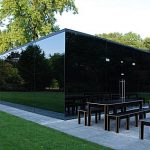 Publicatie
DELIRIOUS LUSTWARANDE – EXCURSIONS IN CONTEMPORARY SCULPTURE III
Ter gelegenheid van Delirious geeft Lustwarande in dit jubileumjaar de publicatie DELIRIOUS LUSTWARANDE – EXCURSIONS IN CONTEMPORARY SCULPTURE III uit. Naast documentatie van de werken in deze expositie wordt  tevens documentatie van alle werken in de voorgaande vier edities (Hybrids   (2018), Disruption (2017), Luster (2016) en Rapture & Pain (2015)) opgenomen. De vijf exposities samen geven een helder beeld van de stand van zaken in de hedendaagse sculptuur.
Om de exposities en de werken van een bredere context te voorzien, heeft Lustwarande drie auteurs uitgenodigd om speciaal voor deze publicatie een essay te schrijven: Dominic van den Boogerd, kunstcriticus en coördinator artistieke begeleiding en research bij De Ateliers, Amsterdam, Johan Pas, kunsthistoricus, auteur en hoofd Koninklijke Academie voor Schone Kunsten, Antwerpen, Domeniek Ruyters, kunsthistoricus en editor in chief Metropolis M, Utrecht
Locatie: park De Oude Warande
Bredaseweg 441
Tilburg
•Chris Driessen
artistiek directeur
•Heidi van Mierlo
zakelijk directeur
 # meer informatie website lustwarande 
• fleursdumal.nl magazine
More in: - Book News, - Book Stories, Art & Literature News, Art Criticism, Dutch Landscapes, Exhibition Archive, Fundament - Lustwarande, Sculpture
---
De tentoonstelling 'Art Brut | Jean Dubuffets revolutie in de kunst' omvat ruim 150 werken waarmee kunstenaar en verzamelaar Jean Dubuffet in 1949 de bestaande culturele elite in Parijs choqueerde. De werken zijn zeventig jaar na dato voor het eerst te zien in Nederland.
Direct na de Tweede Wereldoorlog begint Jean Dubuffet zijn zoektocht naar nieuwe, zuivere en spontane kunstwerken, ver weg van de gevestigde orde. Tijdens zijn reis bezoekt hij psychiatrische instellingen, gevangenissen en verzamelt hij kindertekeningen en volkskunst. Bij de verschillende ontmoetingen collectioneert hij werken die volgens hem hét bewijs zijn dat deze kunstvorm een plaats verdient in de kunstwereld. De gevestigde uitgangspunten, de academische blik en standaarden moesten omver worden geworpen ten gunste van een nieuwe, zuivere en spontane kunst.
Deze tentoonstelling biedt een reconstructie van de uitgangspunten van Art Brut aan de hand van de door Dubuffet bijeen gebrachte werken. Waarom kocht hij bepaalde werken aan en andere juist niet? Welke selectiecriteria hanteerde hij bij het collectioneren van werken en welke informatie verzamelde hij over de kunstenaars? Wat is er terecht gekomen van de kunstenaars waarvan Jean Dubuffet werk collectioneerde voor zijn Compagnie l'Art Brut?
Te zien zijn o.a. werken van door Dubuffet ontdekte grootheden zoals Aloïse Corbaz, Fleury-Joseph Crépin, Gaston Duf, Auguste Forestier en de al gepubliceerde Adolf Wölfli.
Te zien t/m zondag 25 augustus 2019
Het Outsider Art Museum laat verrassende, niet gepolijste kunst zien van mensen met een bijzondere achtergrond. Je stapt in een compleet nieuwe wereld en wordt meegenomen in de wilde achtbaan van deze kunstenaars, die soms bijna maniakaal te werk gaan. Hun werk is authentiek, tegendraads en onconventioneel. Het leert je op een andere manier naar kunst kijken.
Het Outsider Art Museum
Hermitage Amsterdam
Amstel 51
1018 DR Amsterdam
# Meer informatie via website outsiderartmuseum
Afbeelding: Art Brut: Joseph Degaudé-Lambert | Zonder titel | 18e eeuw | Gouache op papier | 20 x 29.5 cm | Fotografie Atelier de numérisation, Ville de Lausanne – Outsider Art Museum Amsterdam

• fleursdumal.nl magazine
More in: Art & Literature News, Art Brut, FDM Art Gallery, Outsider Art
---
Metershoge spinnen, kolossale ogen en hangende spiralen in de monumentale vleugelnootboom.
Dit voorjaar presenteert het Rijksmuseum Louise Bourgeois in de Rijksmuseumtuinen. Het is voor het eerst dat een ruime selectie van Bourgeois' buitenbeelden bijeen wordt gebracht.
Met twaalf beelden toont het Rijksmuseum een overzicht van een halve eeuw werk, van The Blind Leading the Blind (1947-49) tot Crouching Spider (2003). Veel van deze werken zijn nooit eerder in Nederland te zien geweest.
Louise Bourgeois (1911-2010) geniet internationale faam als een van de belangrijkste vrouwelijke kunstenaars van de twintigste eeuw en werd wereldberoemd met haar monumentale beelden van spinnen.
Louise Bourgeois in de Rijksmuseumtuinen
Tentoonstelling 24 mei – 3 november 2019
Van de hand van de samensteller van de tentoonstelling, Alfred Pacquement, verschijnt een catalogus: Louise Bourgeois in de Rijksmuseumtuinen in het Nederlands en Engels. Vanaf begin juni verkrijgbaar via rijksmuseumshop.nl. Prijs: €15,-
# meer informatie op website rijksmuseum
• fleursdumal.nl magazine
More in: - Book News, Archive A-B, Art & Literature News, Exhibition Archive, Louise Bourgeois, Sculpture
---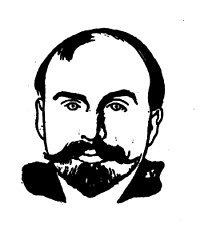 Le Voyage
Oh! sable
Si fin,
Qu'accable
Matin
Mon pas,
J'espère
Là-bas,
Repaire
Du jour,
Mourir!
Et le sable lui dit, en paraissant s'ouvrir:
Marche! Marche toujours!
Marcel Schwob
(1867-1905)
Le Voyage
Portrait: Félix Vallotton
• fleursdumal.nl magazine
More in: Archive S-T, Archive S-T, Félix Vallotton, Marcel Schwob
---
Every year, 3 May is a date which celebrates the fundamental principles of press freedom, to evaluate press freedom around the world, to defend the media from attacks on their independence and to pay tribute to journalists who have lost their lives in the exercise of their profession.
World Press Freedom Day was proclaimed by the UN General Assembly in 1993 following a Recommendation adopted at the twenty-sixth session of UNESCO's General Conference in 1991. This in turn was a response to a call by African journalists who in 1991 produced the landmark Windhoek Declaration (link is external) on media pluralism and independence.
At the core of UNESCO's mandate is freedom of the press and freedom of expression. UNESCO believes that these freedoms allow for mutual understanding to build a sustainable peace.
It serves as an occasion to inform citizens of violations of press freedom – a reminder that in dozens of countries around the world, publications are censored, fined, suspended and closed down, while journalists, editors and publishers are harassed, attacked, detained and even murdered.
It is a date to encourage and develop initiatives in favour of press freedom, and to assess the state of press freedom worldwide.
3 May acts as a reminder to governments of the need to respect their commitment to press freedom and is also a day of reflection among media professionals about issues of press freedom and professional ethics. Just as importantly, World Press Freedom Day is a day of support for media which are targets for the restraint, or abolition, of press freedom. It is also a day of remembrance for those journalists who lost their lives in the pursuit of a story.
WORLD PRESS FREEDOM DAY
May 3, 2019
# more information website unesco
• fleursdumal.nl magazine
More in: - Book Stories, Art & Literature News, AUDIO, CINEMA, RADIO & TV, LITERARY MAGAZINES, Photography, PRESS & PUBLISHING, REPRESSION OF WRITERS, JOURNALISTS & ARTISTS
---
In materials as diverse as wood, steel, bronze, latex, marble, plaster, resin, hemp, lead, ink, pencil, crayon, woodcut, watercolor and gouache, Louise Bourgeois (1911–2010) investigates every imaginable manifestation of the spiral, from graphic patterns to graphite whorls, wobbly orbits to chiseled vortices, twisted columns to coiling snakes, staircases and pyramids.
The cursive blue-paper word drawings also included, in English and French, complement the purely visual works by conveying the spirit of Bourgeois' writing in extraordinary pictorial forms.
Bourgeois called the spiral "an attempt at controlling the chaos. It has two directions. Where do you place yourself, at the periphery or at the vortex?"
In another context, she has also stated "I would dream of my father's mistress. I would do it in my dreams by wringing her neck.
The spiral—I love the spiral—represents control and freedom."
Louise Bourgeois:
Spiral
Text by Louise Bourgeois (Artist)
Hardcover
84 pages
Publisher: Damiani
(February 19, 2019)
Language: English
ISBN-10: 886208644X
ISBN-13: 978-8862086448
Product Dimensions: 9.2 x 0.8 x 12 inches
$50.00
# new book
Louise Bourgeois
Spiral
• fleursdumal.nl magazine
More in: - Book News, - Bookstores, Archive A-B, Art & Literature News, Louise Bourgeois, Sculpture
---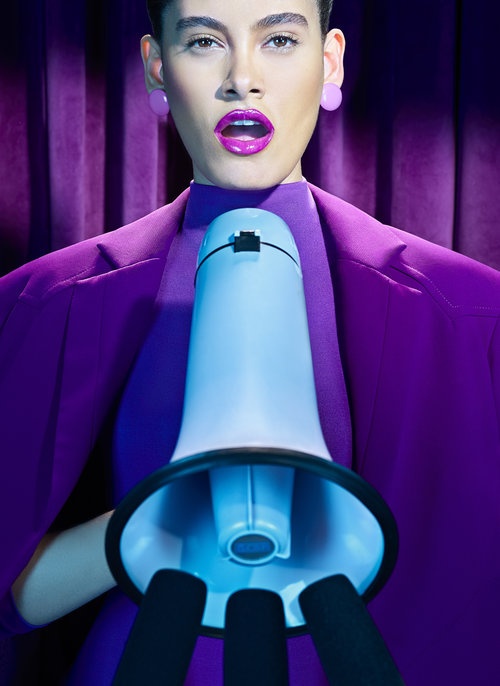 Pol Kurucz: Politicas
"Politicas" (non existant female version of "Politicos", meaning politician in latin languages) promotes the role of women in politics via provocative scenes in which each "Politica" campaigns in her own, witty way.
Pol Kurucz was born with two different names to a French mother in a Hungarian hospital. His childhood hyperactivity was treated with theater, and theater was later treated with finance. By 27 he was a manager by day and a stage director by night. He then went on consecutive journeys to Bahrain and Brazil, to corporate islands and favelas. He has sailed on the shores of the adult industry and of militant feminism and launched a mainstream money making bar loss making in its indie art basement. Then he suddenly died of absurdity. Pol was reborn in 2015 and merged his two names and his contradictory lives into one where absurdity makes sense.
Today he works on eccentric fashion, celebrity and fine art projects in São Paulo and New York. His photos have been featured in over a hundred publications including: Vogue, ELLE, Glamour, Marie Claire, The Guardian, Dazed, Adobe Create, Hunger, Sleek, Nylon, Hi-Fructose, Galore. Pol's works were exhibited worldwide in 72 galleries and cultural events in 2018 including: Juxtapoz Club House (Art Basel Miami), ArtExpo NYC, Red Dot Miami, Lincoln Center NYC, Shanghai Fashion Week, New York Fashion Week, Superchief Gallery Miami, Lumas Galleries worldwide, Democrart Galleries in Brazil and Pica Photo shows in China.
# more on website pol kurucz
www.polkurucz.com  (politicas: www.polkurucz.com/politicas)
• fleursdumal.nl magazine
More in: Art & Literature News, FDM Art Gallery, Photography, Pol Kurucz, Surrealisme, THEATRE
---
The dramatic, larger-than-life true story behind the founding of Oculus and its quest for virtual reality, by the bestselling author of Console Wars.
In The History of the Future, Harris once again deep-dives into a tech drama for the ages to expertly tell the larger-than-life true story of Oculus, the virtual reality company founded in 2012 that—less than two years later—would catch the attention of Mark Zuckerberg and wind up being bought by Facebook for over $2 billion dollars.
This incredible underdog story begins with inventor Palmer Luckey, then just a nineteen-year-old dreamer, living alone in a camper trailer in Long Beach, California. At the time, virtual reality—long-hailed as the ultimate technology—was so costly and experimental that it was unattainable outside of a few research labs and military training facilities. But with the founding of Oculus, and the belief that his tantalizing vision of the future could one day be more than science fiction, Luckey put everything he had into creating a device that would allow gamers like him to step into virtual worlds and, in doing so, hopefully kickstart a VR revolution.
Over the course of three years, Harris conducted hundreds of interviews with key players in the VR revolution—including Luckey, his partners, and their cult of dreamers—to weave together a rich, cinematic narrative that captures the breakthroughs, breakdowns, and human drama of trying to change the world.
The result is a supremely accessible, entertaining look at the birth of a new multi-billion-dollar industry; one full of heroes, villains, and twists at every corner. Take, for instance, Harris' own discovery while writing this story. When he started this endeavor, he had no idea that this tale would somehow involve Donald Trump, billion-dollar lawsuits, illegal practices, and end with Luckey—eventually ousted from Facebook—as one of the most polarizing figures in Silicon Valley.
The History of the Future.
Oculus, Facebook, and the Revolution That Swept Virtual Reality
by Blake J. Harris
Hardcover
Pages: 528
HarperCollins Publishers
Imprint: Dey Street Books
On Sale: 02/19/2019
ISBN: 9780062455963
ISBN 10: 0062455966
Computers / Virtual Worlds
List Price: 28.99 USD
# new books
The History of the Future
Blake J. Harris
• fleursdumal.nl magazine
More in: - Book News, Archive G-H, Art & Literature News, AUDIO, CINEMA, RADIO & TV, Exhibition Archive, Photography, Visual & Concrete Poetry
---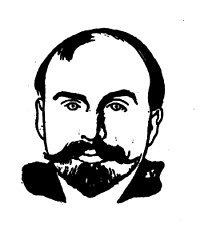 Hugo
J'ai un portrait d'Hugo, en face sur le mur,
Et quand je le regarde, et quand le vers est dur
A terminer, son oeil, et sa barbe si douce
Me donnent bon courage et les mots sous son pouce
S'alignent sans efforts et je relis ses vers
Si doux et si charmants, plus calmes que les mers.
"J'étais seul près des flots par une nuit d'étoiles;
"Pas un nuage au ciel, sur la mer pas de voiles,
"Mes yeux plongeaient plus loin que le monde réel
"Et les bois et les monts, et toute la nature
"Semblaient interroger dans un confus murmure
"Les flots des mers, les feux du ciel."
 . . . . . . . . . . . .
 . . . . . . . . . . . .
Marcel Schwob
(1867-1905)
Hugo
Mai 1881
Portrait: Félix Vallotton
• fleursdumal.nl magazine
More in: Archive S-T, Archive S-T, Félix Vallotton, Marcel Schwob, Victor Hugo
---
Jan Naaijkens was bekend als schrijver van proza, toneel, gedichten en liedjes.
Daarnaast was hij een onderwijzer in hart en nieren. En niet te vergeten: radiopresentator, acteur, verzetsheld, én vader van 12 kinderen.
Jan Naaijkens heeft veel betekend voor de culturele emancipatie van Brabant in de periode na de Tweede Wereldoorlog.
Hij werd in februari 100 jaar oud. Op 17 april overleed Jan Naaijkens in zijn slaap.
Jan Naaijkens
(Hilvarenbeek, 10 februari 1919 – 17 april 2019)
# Meer over Jan Naaijkens in fleursdumal.nl magazine via deze link
# Link Jan Naaijkens op Wikipedia
• fleursdumal.nl magazine
More in: - Book Stories, Archive M-N, Archive M-N, Art & Literature News, AUDIO, CINEMA, RADIO & TV, Brabantia Nostra, FDM Art Gallery, In Memoriam, Jan Naaijkens, THEATRE
---
La cathédrale Notre-Dame ravagée par les flammes
Le feu a pris dans les combles du monument le plus visité d'Europe un peu avant 19 heures.
Le Monde, 15 Avril 2019 à 19h50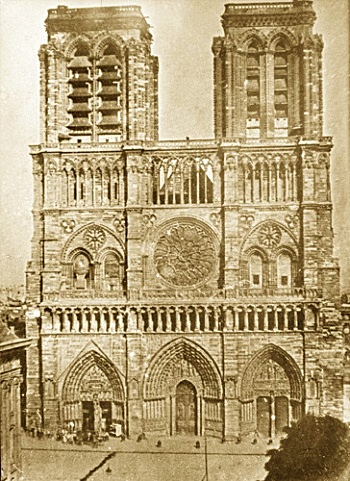 Notre-Dame de Paris
Ce poème vivant, seconde Notre-Dame,
Qui doit se voir encore debout à l'horizon,
Quand l'autre qui l'inspire et dont il prend le nom,
Aura dans la poussière exhalé sa grande âme ;
Ce colosse qu'un soir de son rêve de flamme
L'artiste a vu sortir, fait d'or et de limon,
Ce chant aux mille échos, où l'ange et le démon
Mêlent le cri du tigre au soupir de la femme ;
Ce livre de l'enfer et du ciel, le voici :
Lisez, mais si vers vous un pauvre enfant transi
Tend la main pour sa sœur qui danse sur la place,
Donnez, ne comptez pas, c'est Dieu qui comptera ;
Donnez, que votre cœur, en voyant l'humble tasse,
Se rappelle toujours la brune Esméralda.
Antoine de Latour
(1808-1881)
Poème: Notre-Dame de Paris (1835)
• fleursdumal.nl magazine
More in: #More Poetry Archives, Archive K-L, CATHEDRALS, FDM in Paris, The talk of the town
---
Older Entries »
Thank you for reading FLEURSDUMAL.NL - magazine for art & literature