#Editors Choice Archiv
·
Best of Delphine Lecompte. Poëzie
·
Marie Modiano: Pauvre chanson et autres poèmes
·
Hervé Prudon: Devant la mort. Poésie
·
26ste editie Crossing Border festival Den Haag
·
Julie Egdell: Alice in Winterland. Poetry
·
36ste Nacht van de Poëzie. Het grootste poëziefeest van het jaar
·
Kunstenfestival Watou 2018 nog t/m 2 september
·
Girls are Coming Out of the Woods by Tishani Doshi
·
Lisa Gray-Garcia, aka Tiny: Criminal of Poverty. Growing Up Homeless in America
·
Useless Magic. Lyrics and Poetry by Florence Welch
·
Patti Smith: The New Jerusalem – Bilingual edition – Nexus Library
·
Patti Smith: The New Jerusalem (Nexus Bibliotheek – Tweetalige uitgave)
Delphine Lecompte (1978) debuteerde in 2004 in het Engels met de roman Kittens in the Boiler, daarna schakelde ze over naar gedichten in haar moedertaal.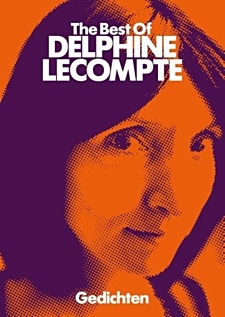 Voor haar debuutbundel De dieren in mij kreeg ze de C. Buddingh'-prijs 2010 en de Prijs Letterkunde 2011 van de Provincie West-Vlaanderen. Haar vorige bundel Dichter, bokser, koningsdochter werd genomineerd voor de VSB Poëzieprijs.
Het oeuvre van Delphine Lecompte vormt een ontembaar en onvoorspelbaar universum. In inmiddels zeven bundels bevraagt ze volstrekt genadeloos en vol branie zichzelf, de wereld en de poëzie.
Nu is het tijd voor een Best Of, waarin alle incestueuze imkers, gekwelde touwslagers, pedofiele tuinmannen, norse walvisjagers, morose windhondenfokkers, verwaarloosde hoefdieren, onbereikbare moeders en de geliefde oude kruisboogschutter een nieuw verband met elkaar aangaan. Ze bevolken een wereld die vol is van woede en gekte, maar ook van bezinning, verliefdheid en troost.
Best of Delphine Lecompte
Auteur: Delphine Lecompte
Taal: Nederlands
Poëzie
Uitgever: De Bezige Bij
Druk 1e druk
Omslagontwerp Moker Ontwerp
Foto auteur Koen Broos
Vormgeving binnenwerk Aard Bakker
Druk Bariet Ten Brink, Meppel
isbn 978 94 031 3720 9
nur 306
Afmetingen 24 x 17 x 1,2 cm
128 pagina's
Paperback
November 2018
€ 19,99
# new books
Best of Delphine Lecompte
Poëzie
fleursdumal.nl magazine
More in: #Editors Choice Archiv, - Book News, - Bookstores, Archive K-L, Art & Literature News
---
À l'occasion de la sortie de son album Pauvre chanson, au titre éponyme, Marie Modiano mêle pour la première fois chansons et poèmes dans un même recueil.
Autour des dix chansons interprétées sur ce nouveau disque, elle a écrit une quarantaine de ballades, petites proses, poèmes en vers libres ou comptés.
Y surgissent ses personnages, réels ou imaginaires : aventuriers, poètes, fous, amoureux, femmes perdues… habitants de paysages sans cesse recomposés.
Marie Modiano
Pauvre chanson et autres poèmes
Collection L'arbalète/Gallimard, Gallimard
Parution : 01-02-2018
Genre : Poésie
Littérature française
Époque : XXIe siècle
Prix : €12,50
128 pages
140 x 190 mm
ISBN : 9782072768156
Gencode : 9782072768156
Code distributeur : G01436
new poetry
fleursdumal.nl magazine
More in: #Editors Choice Archiv, - Book News, Archive M-N, Art & Literature News
---
Auteur de la Série Noire, Hervé Prudon est mort en 2017 d'un cancer annoncé. Les deux derniers mois de sa vie, il les a consacrés à écrire des poèmes qui témoignent avec lucidité de son dernier combat : revendication de la solitude, détachement, conscience de la mort qui vient, souci de celle qui reste seule. Ils dessinent au-delà de la mort la personnalité d'un homme radical, porteur d'une douleur existentielle qu'il cherchait à conjurer.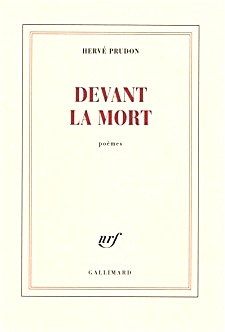 Écrits dans l'urgence, ces textes brefs et nerveux acquièrent un supplément de vigueur, de force et d'acuité. En dépit des circonstances, des traits d'humour viennent tempérer la sèche gravité du propos, loin de tout cynisme, de tout pathos. Ce court testament est à la fois une leçon de stoïcisme et un morceau de tendresse humaine à vif.
«Atteint d'un cancer diagnostiqué en août 2017, Hervé Prudon se savait condamné. Durant les deux derniers mois de sa vie, où il lui était devenu impossible d'écrire le roman qu'il avait ébauché, il remplira deux carnets de moleskine noirs d'une écriture tremblée. Une centaine de poèmes qui tous parlent de la mort à venir et frappent par leur lucidité et l'urgence dont ils sont un puissant témoignage. Ils dessinent en creux la personnalité d'un homme, porteur d'une douleur existentielle qu'il chercha toute sa vie à conjurer par la légèreté.» Sylvie Péju
Hervé Prudon, né le 27 décembre 1950 à Sannois (Seine-et-Oise) et mort le 15 octobre 2017 à Paris, est un écrivain, journaliste et scénariste français, spécialisé dans le roman policier et la littérature d'enfance et de jeunesse. Hervé Prudon laisse derrière lui une vingtaine de romans et des poèmes.
j'étais tremblé trempé de mon septembre
j'ânonnais dans ma tête en scaphandre
un dictionnaire de rimes à rien
mourir était mon programme court
écrire déjà était mort de fatigue et silence
c'était un premier pas vers ma longue absence
Hervé Prudon
Devant la mort
Littérature française – Poésie
ISBN-10 2072819849
Gencode : 9782072819841
Code distributeur : G02336
Collection Blanche, Gallimard
Parution : 11-10-2018
Langue : Français
128 pages
140 x 205 mm
Prix 14,50€
# new poetry
Hervé Prudon
fleursdumal.nl magazine
More in: #Editors Choice Archiv, - Book News, - Bookstores, Archive O-P, Archive O-P, Art & Literature News, In Memoriam
---
Crossing Border heeft ook dit jaar weer vanuit de hele wereld een groot aantal vernieuwende auteurs en muzikanten uitgenodigd die een passie delen voor het gesproken woord, songteksten en taal.
Unieke optredens waar literatuur en muziek samenwerken én botsen. Dit jaar vindt de 26ste editie van het festival plaats.
Al sinds de eerste editie in 1993 zoekt Crossing Border de grenzen op van muziek en woord om er vervolgens een brug tussen te slaan. De afgelopen jaren is het festival uitgegroeid tot een van de meest progressieve internationale festivals op het gebied van literatuur en muziek in Europa.
Elk jaar komen meer dan 100 schrijvers, artiesten en muzikanten van over de hele wereld samen op het Crossing Border festival in Den Haag.
Grote namen en opkomend talent wisselen elkaar af. De 26ste editie beslaat een week, met zowel overdag als 's avonds programmering op meerdere podia in Theater aan het Spui, De Nieuwe Kerk, festivaltent Katrina, Filmhuis Den Haag en de Centrale Bibliotheek.
Michael Palin – Karrie Fransman – Murat Isik – Aminatta Forna – Sandro Veronesi – Sasha Marianna Salzmann – Oyinkan Braithwaite – Daniel Kehlmann – Tracyanne & Danny – St. Paul & the Broken Bones – Theo Loevendie – Joe Armon-Jones – Simone Atangana Bekono – Richard Powers – De Poezieboys – Patrick deWitt – Radna Fabias – Hannah Sullivan – Sharlene Teo – Radna Fabias – Cynan Jones – Rembrandt Frerichs Trio – Gary Grosby José Eduardo Agualusa – Xylouris White – Gavin Bryars – Ramón Esono Ebalé – Christian Vander- Moses Boyd-Exodus – Hossein Alizadeh – Alela Diane – Gavin Bryars – Melle Smets – Christian Vander – Benjamin Glorieux – Lewsberg- Pete Wu – Lana Lux – Alfred Birney – Daniel Blumberg – Eva Meijer – Byron Rich – Kris De Decker – Jack Underwood – Douglas Firs – Yonatan Gat – Bregje Hofstede – Rashif El Kaoui – Douglas Firs – Seward – Charlotte Mutsaers – Momtaza Mehri – Abdelkader Benali – The Addict – Sofie Lakmaker – Honey Harper – Paolo Giordano – Marente de Moor – Pitou – Fantastic Negrito- Ties Mellema – StringTing – Anthony Anaxagorou – Kees 't Hart – Maartje Wortel – Sarah Arnolds – Rachael Allen – Tommy Wieringa – Michael Fehr – Gabriel Royal – Steve Davis – Lina Wolff – Joost Pollmann – Kavus Torabi – Mauro Libertella – Michael Fehr – Saskia de Coster – Jeroen Janssen – Meg Baird en Mary Lattimore – Sabrina Mahfouz – Edoardo Albinati – Dean Bowen – Little Raven – Peter Buurman – Maarja Nuut & Ruum – Sunny Sjoerd – Johan Harstad- Emma-Jean Thackray – Skinny Pelembe
Theater aan het Spui
Bibliotheek Den Haag
Nieuwe Kerk
Festivaltent Katrina
Filmhuis Den Haag
26ste editie Crossing Border festival Den Haag
9 oct t/m 4 nov 2018
# meer informatie op website crossing border
fleursdumal.nl magazine
More in: # Music Archive, #Editors Choice Archiv, #More Poetry Archives, - Book Lovers, Art & Literature News, AUDIO, CINEMA, RADIO & TV, Literary Events, LITERARY MAGAZINES, STREET POETRY, The talk of the town, THEATRE
---
Alice in Winterland is the story of a strange and subversive wonderland, of a worm who thinks he is a caterpillar and the Baba Yaga who became a witch. It's a book about life in post-Soviet Russia, mad hatters, tears and temptations. It is a story of exile, heartbreak, loneliness and longing, about falling down a cultural and linguistic rabbit hole.
Julie Egdell has been published in magazines and anthologies in the UK, Mexico and France in Bloodaxe's Hallelujah for 50ft Women and Ek Zuban's The Break-Out Anthology. She also features in theDark Matter 4 chapbook published by Black Light Engine Room Press. Alice in Winterland is her first full-length collection. She lives in Whitley Bay.
Growing up in Whitley Bay, Julie Egdell never knew how much she had in common with Lewis Carroll's Alice. But when she went to work in St Petersburg she discovered that she was the spitting image of the Russian version of Alice – not Tenniel's blonde school-girl, but the dark-haired 'Alisa' of Soviet illustrated children's stories, sarcastic and cruel and very Russian. A new city, a new language and a new identity. What could possibly go wrong?
I watch boats come in.
Not so many as years gone by, but a few.
I am not an English rose
but a thistle on this bank,
hard and sharp.
In the northern city,
the only place I have
to call home.
(from: Collingwood)
Julie Egdell:
Alice in Winterland
Poetry
Publisher: Smokestack Books
Language: English
ISBN-10: 0995563594
ISBN-13: 978-0995563599
Released on December 31, 2017
Price: £7.95
Paperback
84 pages
# New poetry
Julie Egdell
fleursdumal.nl magazine
More in: #Editors Choice Archiv, - Book News, - Bookstores, Archive E-F, Archive E-F, Art & Literature News, MODERN POETRY
---
Het grootste poëziefeest van het jaar kent in 2018, op 29 september, zijn 36ste editie, in de vertrouwde Grote Zaal van TivoliVredenburg in Utrecht. De beste Nederlandstalige dichters, van debutant tot veteraan, bieden het publiek een poëtische marathon die zijn weerga niet kent.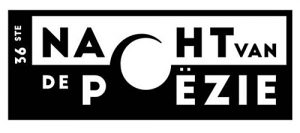 En dan zijn er nog muzikale entr'actes, die de dichters gedurende de avond in razend tempo afwisselen.
De Nacht van de Poëzie betovert haar bezoekers tot diep in de nacht en laat ze met een glimlach huiswaarts keren.
Onder de dichters bevinden zich dit jaar onder meer 'nachtveteraan' Judith Herzberg, P.C. Hooftprijswinnaar Willem Jan Otten en Radna Fabias, die dit jaar de C. Buddingh'-prijs voor het beste debuut in ontvangst mocht nemen. Na ruim duizend optredens, maakt Arthur Japin zijn debuut op De Nacht naar aanleiding van zijn bundel Nachtkaravaan, met liedjes en gedichten. Verder zijn er dichters die schrijven over dwaallichten en vloekschriften, buigt de een zich over het paringsritueel en de ander over de begrafenis van de mannen. Iemand zegt: 'Ik was een hond', een ander begint een oefening in het alleen lopen; er zijn lofzangen op een kapstok en een röntgenfotomodel. 'Zo kan het niet langer,' foetert de een, 'het leven deugt, althans, op onderdelen', besluit de ander. De bundeltitels van de optredende dichters tijdens deze nacht beloven alvast een bonte parade van taalgiganten, fluisterdichters, tongbrekers en woordacrobaten.
De presentatie van de avond is als vanouds in handen van het Nachtduo Piet Piryns & Ester Naomi Perquin. In de aanloop naar De Nacht worden steeds meer dichters en muzikanten bekend gemaakt.
Tip: met een Nacht-de-Luxe-kaart ontloop je de Nachtelijke Volksverhuizing, zoals Ingmar Heytze het ooit noemde, waarbij je nooit zeker weet of je stoel nog vrij is.

Dit seizoen is er ook weer een KinderNacht van de Poëzie! Kinderen kunnen samen met hun ouders, familie en vriendjes luisteren naar grappige gedichten en raadselachtige rijmpjes.
Radna Fabias – Ester Naomi Perquin – Arthur Japin – Arno Van Vlierberghe – The Tallest Man On Earth – Kreek Daey Ouwens – Rodaan Al-Galidi – Moya De Feyter – Ted van Lieshout – Piet Piryns – Tsead Bruinja – Thomas Möhlmann – Anton Korteweg – Anneke Claus – Benno Barnard – Paul Bogaert – Delphine Lecompte – Willem Thies – Vicky Francken – Judith Herzberg
36ste Nacht van de Poëzie
Het grootste poëziefeest van het jaar
zaterdag 29 september 2018
Tijd: 20:00 uur
Poëzie
Nederlands
TivoliVredenburg
Vredenburgkade 11
3511 WC Utrecht
# Meer informatie op website nachtvandepoezie
36ste Nacht van de Poëzie
fleursdumal.nl magazine
More in: # Music Archive, #Archive Concrete & Visual Poetry, #Editors Choice Archiv, Art & Literature News, Nacht van de Poëzie, STREET POETRY, THEATRE
---
Elke zomer opnieuw slaat het Kunstenfestival van Watou haar tenten op in het gelijknamige kunstdorpje aan de Franse grens.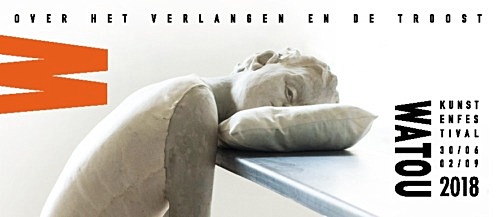 Dichters en beeldend kunstenaars, aanstormend talent en gevestigde waarden, kunstwerken uit binnen- en uit buitenland strijken er neer en vormen een bijzonder kunstenparcours. Het dorp is de setting en biedt een tiental karakteristieke locaties als tentoonstellingsruimte: een voormalig klooster, een oude boerderij of de kelder van een brouwerij. De wisselwerking tussen die verrassende, nostalgische ruimtes met hedendaagse beeldende kunst en poëzie zorgt telkens weer voor een unieke kunstbeleving. Zomeren in Watou is dan ook prikkelen en onthaasten tegelijk. Kleine momenten van gelukzaligheid.
Iedere editie van het Kunstenfestival kadert in een ander thema, waarrond intendant Jan Moeyaert en poëziecurator Willy Tibergien beeld en taal samenbrengen. Schrijvers, dichters en kunstenaars palmen gedurende een zomer het dorp in en bieden de bezoekers een caleidoscoop aan inzichten en perspectieven rond een bepaald onderwerp.
De afgelopen edities van Kunstenfestival Watou groeide er gestaag een nieuwe poëtische lijn in het dorp. Ook dit jaar selecteerde poëziecurator Willy Tibergien gedichten van gevestigde waarden in het Nederlandstalig poëzielandschap om hen een permanente plaats te geven in Watou.
Aan het werk van Eddy van Vliet, Paul Snoek, Remco Campert, Hugues C. Pernath, Jean-Claude Pirotte, Leo Vroman, Miriam Van hee, Stefan Hertmans, Gerrit Kouwenaar en Marc Insingel, Leonard Nolens, Christine D'Haen, Joost Zwagerman, Jotie T'Hooft, Charles Ducal en Luuk Gruwez worden dit jaar gedichten van Anna Enquist, Eva Gerlach en Frans Deschoemaeker toegevoegd.
STRING CARPET – GIDEON KIEFER – KUNSTENAARSGESPREK – ZONZO COMPAGNIE – ELS DEJONGHE – HET VLIEGEND TAPIJT – VRIJDAG VIERT FEEST – KRISTIN VERELLEN – POSTKANTOOR 00/00/00 – LIZE PEDE – BERNARD DEWULF – ALICJA GESCINSKA – DE TROOSTWINKEL – DOWN TIGER DOWN – SIEL EN LARISSA – NELLY AGASSI – IK ZIE MENSEN – POËZIE POËZIE POËZIE – DEREK & RENAUD – WIM CHIELENS – DE PLUIZENTUIN – WALLY DEDONCKER – ANT AND … – IK BEN WEER VELEN – STEPHANIE STRUIJK –  BERNARD DEWULF – MENNO WIGMAN – GRAHAM FAGEN – GERRIT KOUWENAAR – FRANS DESCHOEMAEKER – ANNA ENQUIST – EVA GERLACH – FRAUKE WILKEN – SAM DURANT – SIGRID VON LINTIG – PAUL SNOEK – MAUD BEKAERT -PETER VERHELST- DENIS VERCRUYSSE – MOHAMED EL BAZ – PARSE/ERROR – KATRIN DEKONINCK – ARPAÏS DU BOIS – GRZEGORZ GWIAZDA – SHIMABUKU – PETER DE MEYER – ROBINE CLIGNETT – ELS LESAGE – RADNA FABIAS – RY ROCKLEN – CHAIM VAN LUIT – SYLVIA EVERS – TORI WRÅNES – RONNY DELRUE – PETER MORRENS – HERVÉ MARTIJN – THÉ VANBERGEN – HANNE VAN ROMPAEY – STEFAN HERTMANS – TOM VAN DEEL – DANIELLE VAN ZADELHOFF – ANTON COTTELEER – SU-MEI TSE – POLIEN BOONS – JONAS VANSTEENKISTE – GURT SWANENBERG – ARANTHELL – GEERTJE VANGENECHTEN – MAARTEN VANDEN EYNDE – DOMINIQUE DE GROEN – JANI LEINONEN – JOSÉ COBO – TATJANA GERHARD – NADIA NAVEAU – HESTER KNIBBE – LUK VAN SOOM – JEROEN VAN KAN – CAROL ANN DUFFY – IRINA RATUSHINSKAYA – YEHUDA AMICHAI – NIDAA KHOURY – ZIYA MOHAVED – HANS OP DE BEECK- MASSIMO UBERTI -VAJIKO CHACHKHIANI – MOYA DE FEYTER – SHEILA HICKSEMMA VAN ROEY – BERNARDÍ ROIG -PETER THEUNYNCK – GIDEON KIEFER – EDITH DEKYNDT – THOMAS LEROOY – RANDALL CASAER- CHRISTINA MIGNOLET – GERD KANZ- GREET DESAL – HANNAH VAN BINSBERGEN – MELIK OHANIAN – JOHAN CLARYSSE – SOPHIE BOUVIER AUSLÄNDER – HANS DEFER- LUDOVIC LAFFINEUR – ARNE QUINZE – MARIJE LANGELAAR – TANYA SCHULTZ – ERLEND VAN LANDEGHEM – ROLAND JOORIS – LUKA FINEISEN – MEKHITAR GARABEDIAN – FRANZ SCHMIDT – CLARISSE BRUYNBROECK – FRANCIS PONGE – DAVID DE POOTER – RUTGER KOPLAND – JAN VANRIET – HUGO CLAUS – NELLY AGASSI – K. MICHEL – MICHAL MARTYCHOWIEC – PAUL DEMETS – STEPHAN MUIS – SAMMY BALOJI – TANG NANNAN – ADEL ABDESSEMED – LAURENS HAM – TODD ROBINSON – PANAMARENKO – GILLES BARBIER – HELEN DUNMORE – CASPER BRAAT – SYLVIE MARIE – CHANTAL POLLIER – EZRA VELDHUIS – HARLINDE DE MOL – ELEANOR CROOK – ANNO DIJKSTRA
Kunstenfestival Watou 2018 loopt nog tot en met 2 september
Open: woensdag tot zondag van 11u tot 19u – maandag en dinsdag gesloten, behalve op feestdagen
Adres:
Watouplein 12
8978 Watou
Poperinge (België)
De start van het Kunstenfestival is te vinden in het Festivalhuis (Watouplein 12), op het marktplein naast de Spar. Opg  elet! Voor alle weekend-events zijn de plaatsen beperkt. Een plaats reserveren kan enkel de dag zelf aan de kassa, bij aankoop van uw ticket.
# meer informatie op website kunstenfestival Watou
Kunstenfestival Watou 2018
fleursdumal.nl magazine
More in: # Music Archive, #Editors Choice Archiv, #More Poetry Archives, - Book Lovers, - Book Stories, Art & Literature News, Exhibition Archive, FDM Art Gallery, LITERARY MAGAZINES, PRESS & PUBLISHING, STREET POETRY, THEATRE, Watou Kunstenfestival
---
Tishani Doshi on Girls are Coming Out of the Woods: "I want to give this book to the people I love, and say to them, memorize this, never forget. – Jeet Thayil Each poem promises the sharpness of broken sea-shells, the smell of brine.
In this collection, Tishani Doshi inhabits the different homes: her childhood, the body, cities that were passed through, cycles of rain. There are poems of celebration and homages, as there are poems lamenting human cruelty and dispassion. This is also a book of travel and of homecoming, of familiar decay and startling, haunting discoveries of our oldest themes of love, grief, suffering and anger."
Girls are coming out of the woods,
wrapped in cloaks and hoods,
carrying iron bars and candles
and a multitude of scars, collected
on acres of premature grass and city
buses, in temples and bars. Girls
are coming out of the woods
with panties tied around their lips,
making such a noise, it's impossible
to hear. Is the world speaking too?
Tishani Doshi in Girls are Coming Out of the Woods (fragment)
Tishani Doshi is an award-winning poet and dancer of Welsh-Gujarati descent. She was born in Madras, India, in 1975. She received her masters in writing from the Johns Hopkins University in America and worked in London in advertising before returning to India in 2001 to work with the choreographer Chandralekha, with whom she performed on many international stages. An avid traveller, she has been trekking in the Ethiopian Bale Mountains, visited Antarctica with a group of high-school students, and documented the largest transvestite gathering in Koovakam. She has written about her travels in newspapers such as the Guardian, International Herald Tribune, The Hindu and the Financial Times. She won an Eric Gregory Award for her poetry in 2001. In 2006, she won the All-India Poetry Competition, and her debut collection, Countries of the Body (Aark Arts), won the Forward Prize for Best First Collection. Her first novel, The Pleasure Seekers (Bloomsbury, 2010), was longlisted for the Orange Prize and shortlisted for the Hindu Fiction Award, and has been translated into several languages. Her second poetry collection, Everything Begins Elsewhere, was published by Bloodaxe Books in 2012. Her third, Girls Are Coming Out of the Woods, is due from Bloodaxe in 2018. Tishani Doshi currently lives on a beach between two fishing villages in Tamil Nadu with her husband and three dogs, and sometimes moonlights as a dancer.
Girls are Coming Out of the Woods
by Tishani Doshi
PBS Recommendation Summer 2018
Publisher: Bloodaxe Books Ltd
Publication Date: 10 May 2018
Paperback £9.95
ISBN: 9781780371979
Pages: 96
Size: 234 x 156mm
Engelstalig
new poetry
fleursdumal.nl magazine
More in: #Editors Choice Archiv, - Book News, - Bookstores, Archive C-D, Art & Literature News
---
A daughter's struggle to keep her family alive, through poverty, homelessness and incarceration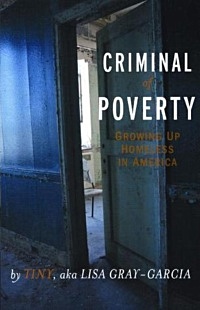 Eleven-year-old Lisa becomes her mother's primary support when they face the prospect of homelessness. As Dee, a single mother, struggles with the demons of her own childhood of neglect and abuse, Lisa has to quickly assume the roles of an adult in an attempt to keep some stability in their lives.
"Dee and Tiny" ultimately become underground celebrities in San Francisco, squatting in storefronts and performing the "art of homelessness." Their story, filled with black humor and incisive analysis, illuminates the roots of poverty, the criminalization of poor families and their struggle for survival.
"Criminal of Poverty lays bare the devastating effects of inheriting a life of poverty, as well the real redemption and power in finding your voice." – Michelle Tea, author of Rose of No Man's Land and Valencia
"Tiny's indomitable spirit comes to life in her amazing story of poverty and homelessness, reaching into and teaching our hearts and minds. With her flawless descriptions of the pain of living in the margins of the richest country in the world, she opens up an important window onto a reality looked upon by many but truly seen by few, augmenting our capacity for empathy and action in an area so in need of social change. Bravo Tiny, for your gift to us all! Punto!!!" – Piri Thomas, author of Down These Mean Streets
Lisa Gray-Garcia  (www.tinygraygarcia.com)
is a journalist, poet and community activist. She is the founder of POOR magazine and the PoorNewsNetwork (PNN), a monthly radio broadcast and an online news service focused on issues of poverty and racism.
(www.poormagazine.org/)
Criminal of Poverty
Growing Up Homeless in America
Lisa Gray-Garcia, aka Tiny
Publisher City Lights Foundation Books
Paperback, 2007
278 pages
ISBN-10 1931404070
ISBN-13 9781931404075
List Price $19.95
books to read before you die
fleursdumal.nl magazine
More in: #Editors Choice Archiv, - Book Stories, Archive G-H, Archive G-H, Art & Literature News, MUSEUM OF PUBLIC PROTEST, The Ideal Woman
---
Lyrics and never-before-seen poetry and sketches from the iconic musician of Florence and the Machine
Songs can be incredibly prophetic, like subconscious warnings or messages to myself, but I often don't know what I'm trying to say till years later.
Or a prediction comes true and I couldn't do anything to stop it, so it seems like a kind of useless magic.
Since forming Florence + The Machine in 2007, Florence Welch has written three albums, Lungs, Ceremonials, and How Big How Blue How Beautiful, all of which have been chart toppers all over the world, and she has been nominated and has won numerous international awards.
Useless Magic
Lyrics and Poetry
By Florence Welch
Hardcover
Publ. Jul 10, 2018
288 Pages
$35.00
Published by Crown Archetype
ISBN 9780525577157
new books
fleursdumal.nl magazine
More in: #Editors Choice Archiv, Archive W-X, Art & Literature News, Florence Welch
---
The New Jerusalem, the latest book by Patti Smith – poet, punk legend and author of the bestsellers Just Kids and M Train – is now available for order. A stunning long prose poem in the tradition of St. John and William Blake, The New Jerusalem presents a prophetic vision of art and humanity, faith and freedom; a vision of escape from the rituals of power and the mechanisms of social control.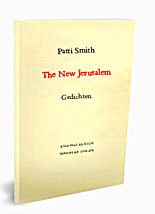 Illustrated with colour photographs and art work by Patti Smith, this beautiful hardbound volume is a true collector's item and will be irresistible to bibliophiles. With an introduction by Rob Riemen exploring the connection between art and spirituality in Patti Smith's poem and in art more broadly, The New Jerusalem can serve as a reminder of the prophetic power of poetry and a guide to all who need it in these times of resistance.
The New Jerusalem was presented at the Nexus Symposium with Patti Smith 'An Education in Counterculture', 26 May 2018 in Amsterdam.
The New Jerusalem, the new book by poet and punk legend Patti Smith. This long prose poem in the tradition of John's Revelation and the poetry of William Blake shows a prophetic vision of art and humanity, faith and freedom; an image of the escape from the rituals of power and the mechanisms of social control.
This beautiful bilingual (English & Dutch), bound edition features color illustrations and photos by Patti Smith and is irresistible to the real bibliophile. The introduction by Rob Riemen discusses the relationship between art and spirituality in the poem by Patti Smith and in art in a general sense.
Patti Smith
United States, 1946
Patti Smith is a singer and poet. As the 'Godmother of Punk', she protested against social conventions, mindless factory labour and the commercialised world with her powerful and controversial music. She grew up with the music of Bob Dylan, lived together with photographer Robert Mapplethorpe and became a familiar face in the turbulent art scene of New York City. In 1974 Smith started performing with guitarist Lenny Kaye, forming the core of The Patti Smith Group. Her debut album Horses (1975) is considered to be one of the most influential albums in the history of rock music. With Bruce Springsteen she wrote Because the Night, her biggest hit. In addition to many albums, Smith also published poetry and books, including Just Kids (2010), her award-winning autobiography on life in New York in the seventies and her relation with Mapplethorpe.
Rob Riemen
The Netherlands, 1962
Rob Riemen is the founder and president of the Nexus Institute, established in 1994. He has also been editor-in-chief of the journal Nexus since its creation in 1991. In Nexus, prominent and original thinkers and writers reflect on important contemporary issues in essays on art, culture, politics and society. Riemen is the author of Nobility of Spirit. A Forgotten Ideal (2008), on the ideals of European humanism, translated into eighteen languages, and To Fight Against this Age (2018), with essays on the eternal return of fascism and on the European spirit.
The New Jerusalem – Bilingual edition – Nexus Library
ISBN: 9789090309798
Publisher: Nexus Institute
Publication Date: May 26th, 2018
Pages: 76
By Patti Smith, Rob Riemen (Introduction By), Onno Kosters (Translator)
Bilingual English-Dutch, hardbound, illustrated colour edition
Translation Onno Kosters (The New Jerusalem), Liz Waters (introduction)
The New Jerusalem is available for sale in the United States at:
McNally Jackson, New York City
Book Culture, New York City
Strand Bookstore, New York City
Rizzoli Bookstore, New York City
Mast Books, New York City
Greenlight Bookstore, Brooklyn
# more information on website Nexus Institute
fleursdumal.nl magazine
More in: #Biography Archives, #Editors Choice Archiv, - Book News, - Bookstores, Archive S-T, Archive S-T, Art & Literature News, Nexus Instituut, Patti Smith, Smith, Patti
---
Het besluit van president Trump de Amerikaanse ambassade in Israël naar Jeruzalem te verhuizen inspireerde Patti Smith tot het schrijven van een gedicht, The New Jerusalem.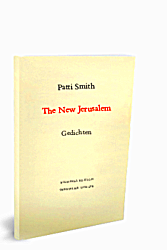 Dit nieuwe, nog ongepubliceerde werk van de beroemde punkpoëet verschijnt exclusief bij Nexus als tweetalige uitgave in de Nexus Bibliotheek. Naast The New Jerusalem zal deze uitgave ook een drietal eerdere gedichten bevatten. De vertaling van de gedichten wordt verzorgd door Onno Kosters. The New Jerusalem wordt gepresenteerd bij het Nexus-symposium 'An Education in Counterculture', 26 mei in Amsterdam.
. . .these things we saw written on the immense screen once known as sky. And these things we heard as prophecy's lullaby. The mountain is the mountain. The Lord is the Lord. The holy city belongs to none. The mountains of Judah belong to none. The yielding seed belongs to none. And we are the new Jerusalem.
Patti Smith, USA 1946, is zangeres en dichteres. Als 'Godmother of Punk' protesteerde zij met krachtige, controversiële muziek tegen de gevestigde orde en wezenloze fabrieksarbeid in de vercommercialiseerde wereld. Ze groeide op met de muziek van Bob Dylan, leefde samen met fotograaf Robert Mapplethorpe en werd een bekend gezicht in de turbulente New Yorkse kunstscene.
In 1974 begon Smith op te treden met gitarist Lenny Kaye, met wie ze nog steeds de kern van de band The Patti Smith Group vormt. Haar debuutalbum Horses (1975) wordt gezien als een van de invloedrijkste albums in de geschiedenis van de rockmuziek. Samen met Bruce Springsteen schreef ze Because the Night, haar grootste hit. Naast vele albums schreef Smith ook dichtbundels en boeken, waaronder Just Kids (2010), haar bekroonde autobiografie over het leven in New York in de jaren zeventig en haar relatie met Mapplethorpe.
Nexus Bibliotheek
Patti Smith:
The New Jerusalem (mei 2018)
Nexus Bibliotheek deel XII,
tweetalige,
gebonden editie
Patti Smith
Spreker bij:
An Education in Counterculture
Nexus-symposium
26 mei 2018
13.30 – 17.30
DeLaMar Theater Amsterdam
fleursdumal.nl magazine
More in: #Editors Choice Archiv, - Book Lovers, Archive S-T, Archive S-T, Art & Literature News, Bob Dylan, Literary Events, LITERARY MAGAZINES, Nexus Instituut, Patti Smith, Smith, Patti
---
Older Entries »
Thank you for reading FLEURSDUMAL.NL - magazine for art & literature