WAR & PEACE
·
Dora Maria Sigerson Shorter: Sick I am and sorrowful
·
Etty Hillesum: Het verhaal van haar leven door Judith Koelemeijer
·
Dora Maria Sigerson Shorter: Loud Shout The Flaming Tongues of war
·
Dora Maria Sigerson Shorter: Sixteen Dead Men
·
Dora Maria Sigerson Shorter: Ourselves Alone
·
Love In A Mist by Jessie Pope
·
Captive Conquerors by Jessie Pope
·
Ukrainian Studies: "Words for War: New Poems from Ukraine"
·
VREDESDEMONSTRATIE VOOR OEKRAÏNE
·
Coo-Ee by Jessie Pope
·
Little And Good by Jessie Pope
·
War Girls by Jessie Pope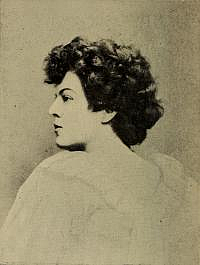 Sick I am and sorrowful
Sick I am and sorrowful, how can I be well again
Here, where fog and darkness are, and big guns boom all day,
Practising for evil sport? If you speak humanity,
Hatred comes into each face, and so you cease to pray.
How I dread the sound of guns, hate the bark of musketry,
Since the friends I loved are dead, all stricken by the sword.
Full of anger is my heart, full of rage and misery;
How can I grow well again, or be my peace restored?
If I were in Glenmalure, or in Enniskerry now,
Hearing of the coming spring in the pinetree's song;
If I woke on Arran Strand, dreamt me on the cliffs of Moher,
Could I not grow gay again, should I not be strong?
If I stood with eager heart on the heights of Carrantuohill,
Beaten by the four great winds into hope and joy again,
Far above the cannons' roar or the scream of musketry,
If I heard the four great seas, what were weariness or pain?
Were I in a little town, Ballybunion, Ballybrack,
Laughing with the children there, I would sing and dance once more,
Heard again the storm clouds roll hanging over Lugnaquilla,
Built dream castles from the sands of Killiney's golden shore.
If I saw the wild geese fly over the dark lakes of Kerry
Or could hear the secret winds, I could kneel and pray.
But 'tis sick I am and grieving, how can I be well again
Here, where fear and sorrow are—my heart so far away?
Dora Maria Sigerson Shorter
(1866 – 1918)
Sick I am and sorrowful
• fleursdumal.nl magazine
More in: Archive S-T, Archive S-T, Sigerson Shorter, Dora Maria, WAR & PEACE
---
Op 9 maart 1941 begint de dan 27-jarige Etty Hillesum een dagboek. Terwijl de nazi's haar als Joodse vrouw in Amsterdam steeds openlijker vervolgen, getuigt zij van een imponerende geestelijke vrijheid.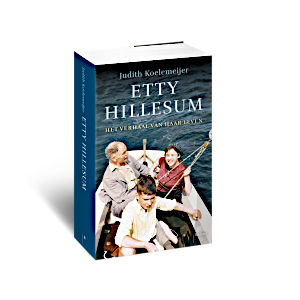 Haar aantekeningen over de liefde, erotiek, familierelaties, vriendschap, geloof, zinloze haat en lotsverbondenheid zijn hoogstpersoonlijk, zeldzaam eerlijk, en tegelijkertijd volstrekt universeel.
Sinds de eerste publicatie van haar dagboeken en brieven hebben de geschriften van Etty Hillesum (1914-1943) wereldwijd miljoenen lezers geïnspireerd. Maar wie was zij eigenlijk? Welke vrouw van vlees en bloed gaat schuil achter haar mooie woorden?
Judith Koelemeijer wist een schat aan nog onbekend materiaal te verzamelen. In deze biografie geeft zij een verrassend nieuw perspectief op Etty's rusteloze jeugd, haar linkse studentenjaren, en haar uiteindelijke keuze om 'het lot van haar volk te delen' en niet onder te duiken. Etty Hillesum blijkt iemand met vele gezichten, getekend door een beladen familiegeschiedenis, waaraan zij zich tenslotte tóch weet te ontworstelen.
Etty Hillesum – Het verhaal van haar leven is de meeslepende geschiedenis van een jonge, gepassioneerde vrouw die ook onder de meest gruwelijke omstandigheden trouw bleef aan haar idealen en zichzelf.
Judith Koelemeijer (1967) is schrijver van literaire non-fictie. Zij brak in 2001 door met haar familiegeschiedenis Het zwijgen van Maria Zachea, waarvan meer dan 350.000 exemplaren werden verkocht. Ook haar volgende boeken, Anna Boom (2008) en het autobiografische Hemelvaart – Op zoek naar een verloren vriendin (2013) werden bestsellers. Haar werk werd onder meer bekroond met de NS Publieksprijs en het Gouden Ezelsoor/best verkochte literaire debuut.
Etty Hillesum Het verhaal van haar leven
Auteur: Judith Koelemeijer
ISBN: 9789463821742
512 pagina's
Uitgever Balans
paperback
€34,95
• fleursdumal.nl magazine
More in: #Biography Archives, - Book News, - Bookstores, Archive G-H, Archive K-L, Etty Hillesum, Holocaust
---
Loud Shout
The Flaming Tongues of war
Ta'n Sionac Ar Sraidib Ag Faire Go Caocrac
Air—"The West's Asleep."
Loud shout the flaming tongues of war.
The cannon's thunder rolls afar
While Empires tremble for their fall.
Thou art alone amongst them all.
Where is the friend who for thy sake
Will on his sword thy freedom take?
The son who holds thy right alone
Above an Empire or a throne?
Ah, Grannia Wael, thy stricken head
Is bowed in sorrow o'er thy dead,
Thy dead who died for love of thee,
Not for some foreign liberty.
Shall we betray when hope is near,
Our Motherland whom we hold dear,
To go to fight on foreign strand,
For foreign rights and foreign land?
The Lion's fangs have sought to kill
A Nation's soul, a Nation's will;
From tooth and claw thy wounded breast
Has held them safe, has held them blest.
About thy head great eagles are,
They fly with scream and storm of war,
Their shadows fall, we do not know
If they be friend,—if they be foe.
For Lion's roar we have no fears,
We fought him down the restless years.
We watch the Eagles in the sky,
Lest they should land—or pass us by.
But, yet beware! the Lion goes
To strike our friends—to charm our foes.
By hamlet small, by hill and dale
The creeping foe is on our trail;
His face is kind, his voice is bland,
He prates of faith and fatherland;
Shall we go forth to die and die
For Belgium's tear, and Serbia's sigh?
Oh, Volunteers, through field and town
He seeks his prey, he tracks thee down
His voice is soft, his words are fair,
It is the creeping foe, Beware!
Ah, Grannia Wael, in blood and tears
We fought thy battles through the years,
That thou shouldst live we're glad to die
In prison cell or gallows high.
Oh, cursed be he ! who to our shame
Drives forth thy manhood in thy name,
O, WHILE THE LION LAPS YOUR BLOOD
SHALL WE UNITE IN SERVITUDE.
Dora Maria Sigerson Shorter
(1866 – 1918)
Loud Shout The Flaming Tongues of war
• fleursdumal.nl magazine
More in: Archive S-T, Archive S-T, Sigerson Shorter, Dora Maria, WAR & PEACE
---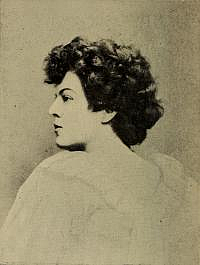 Sixteen Dead Men
Hark! in the still night. Who goes there?
⁠"Fifteen dead men" Why do they wait?
"Hasten, comrade, death is so fair."
⁠Now comes their Captain through the dim gate.
Sixteen dead men! What on their sword?
⁠"A nation's honour proud do they bear."
What on their bent heads? "God's holy word;
⁠All of their nation's heart blended in prayer."
Sixteen dead men! What makes their shroud?
⁠"All of their nation's love wraps them around."
Where do their bodies lie, brave and so proud?
⁠"Under the gallows-tree in prison ground."
Sixteen dead men! Where do they go?
⁠"To join their regiment, where Sarsfield leads;
Wolfe Tone and Emmet, too, well do they know.
⁠There shall they bivouac, telling great deeds."
Sixteen dead men! Shall they return?
⁠"Yea, they shall come again, breath of our breath.
They on our nation's hearth made old fires burn.
⁠Guard her unconquered soul, strong in their death."
Dora Maria Sigerson Shorter
(1866 – 1918)
Sixteen Dead Men
From The Tricolour: Poems of the Irish Revolution (1922)
• fleursdumal.nl magazine
More in: Archive S-T, Archive S-T, Sigerson Shorter, Dora Maria, WAR & PEACE
---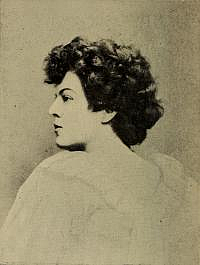 Ourselves Alone*
One morning, when dreaming in deep meditation,
I met a sweet colleen a-making her moan.
With sighing and sobbing she cried and lamented;
"Oh, where is my lost one, and where has he flown?
"My house it is small, and my field is but little,
Yet round flew my wheel as I sat in the sun,
He crossed the deep sea and went forth for my battle:
Oh, has he proved faithless—the fight is not won?"
And then I said: "Kathleen, ah! do you remember
When you were a queen, and your castles were strong,
You cried for the love of a cold-hearted stranger,
And in your fair island you planted the wrong?
"And oh," I cried, "Kathleen, I once heard you weeping
And sighing and sobbing and making your moan.
You sang of a lost one, a dear one, a false one—
'Oh, gone is my blackbird, and where has he flown?'
"Ah! many came forth to the sound of your crying,
And fought down the years for the freedom you pined.
How many lie still, in their cold exile sleeping,
Who sought in far lands your lost blackbird to find?
"And many are caught in the net of the stranger,
And all but forgotten the sound of your name,
For other loves call them to help and to save them:
They fell to dishonour—we hold them in shame.
"Oh, why drive me forth from your hearth into exile
And into far dangers? Your house is my own.
Faithful I serve, as I ever did serve you,
Standing together, ourselves—and alone."
*Sinn Fein Amhain
Dora Maria Sigerson Shorter
(1866 – 1918)
Ourselves Alone
• fleursdumal.nl magazine
More in: Archive S-T, Archive S-T, Sigerson Shorter, Dora Maria, WAR & PEACE
---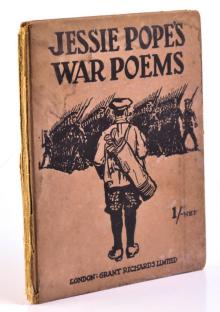 Love In A Mist
Beneath an Ilfracombe machine,
While thunderstorms were raging,
Strephon and Chloe found the scene
Exceedingly engaging;
Though Mother Earth reproached the skies
With flinging pailfuls at her,
When Strephon looked in Chloe's eyes
The weather didn't matter.
When 'Arry up on 'Ampstead 'Eath
Performed a double shuffle,
The rain above, the mud beneath,
His spirits failed to ruffle;
For 'Arriet was by his side
In maddened mazes whirling
And little cared his promised bride
To see her plumes uncurling.
For one resplendent Summer morn
Young Edwin fondly waited,
Till Angelina grew forlorn
And quite emaciated.
When Hampton Court was like a sponge,
With mists their way beguiling,
He seized her hand and took the plunge,
And came up wet and smiling.
Jessie Pope
(1868 – 1941)
Love In A Mist
From: War Poems
• fleursdumal.nl magazine
More in: *War Poetry Archive, Archive O-P, Pope, Jessie, WAR & PEACE
---
Captive Conquerors
OH! Stuttgart Frauleins, and capacious Fraus,
What shocking news is this that filters through?
Have you been fostering domestic rows
By casting, naughtily, glad eyes of blue
At poor old Tommy in his prison-house?
Tut! tut! This is a pretty how-d'ye do!
Anna and Gretchen, where's your strength of mind?
Think of that khaki crowd whose force of arms
Bustles your goose-step legions from behind ;
These very captives should inspire alarms.
You are indeed disloyal and unkind .
To fall a prey to their dishevelled charms.
The gods have come among you, I admit,
To make your jealous Herren fume and fuss.
Unkempt, unshaven, rather short of kit,
The prisoners attract you even thus.
But, Fraus and Frauleins, what's the use of it?
Their hearts, please understand, belong to us !
Jessie Pope
(1868 – 1941)
Captive Conquerors
From: War Poems
• fleursdumal.nl magazine
More in: *War Poetry Archive, Archive O-P, Pope, Jessie, WAR & PEACE
---
The armed conflict in the east of Ukraine in 2017 brought about an emergence of a distinctive trend in contemporary Ukrainian poetry: the poetry of war.
Directly and indirectly, the poems collected in this volume engage with the events and experiences of war, reflecting on the themes of alienation, loss, dislocation, and disability; as well as justice, heroism, courage, resilience, generosity, and forgiveness.
In addressing these themes, the poems also raise questions about art, politics, citizenship, and moral responsibility. The anthology brings together some of the most compelling poetic voices from different regions of Ukraine. Young and old, female and male, somber and ironic, tragic and playful, filled with extraordinary terror and ordinary human delights, the voices recreate the human sounds of war in its tragic complexity.
Oksana Maksymchuk is an author of two award-winning books of poetry in the Ukrainian language, and a recipient of Richmond Lattimore and Joseph Brodsky-Stephen Spender translation prizes. She works on problems of cognition and motivation in Plato's moral psychology. Maksymchuk teaches philosophy at the University of Arkansas.
Max Rosochinsky is a poet and translator from Simferopol, Crimea. His poems had been nominated for the PEN International New Voices Award in 2015. With Maksymchuk, he won first place in the 2014 Brodsky-Spender competition. His academic work focuses on twentieth century Russian poetry, especially Osip Mandelshtam and Marina Tsvetaeva.
Published by Academic Studies Press (Boston, MA) and Harvard Ukrainian Research Institute (Cambridge, MA), Words for War: New Poems from Ukraine is available in hardback, paperback, and digital ebook formats.
New Poems from Ukraine by:
Anastasia Afanasieva
Vasyl Holoborodko
Borys Humenyuk
Yuri Izdryk
Aleksandr Kabanov
Kateryna Kalytko
Lyudmyla Khersonska
Boris Khersonsky
Marianna Kiyanovska
Halyna Kruk
Oksana Lutsyshyna
Vasyl Makhno
Marjana Savka
Ostap Slyvynsky
Lyuba Yakimchuk
Serhiy Zhadan
# new poetry
Words for War: New Poems from Ukraine
Edited by Oksana Maksymchuk & Max Rosochinsky
with an introduction by Ilya Kaminsky and an afterword by Polina Barskova
Publisher: Academic Studies Press
Series: Ukrainian Studies
Pages: 242 pp.
16 illus. (color)
Publication Date: December 2017
English
ISBN: 9781618116666 (cloth) 32,99 euro
ISBN: 9781618118615 (paper) 24,99 euro
More information: https://www.wordsforwar.com/
• fleursdumal.nl magazine
More in: #Modern Poetry Archive, #More Poetry Archives, *War Poetry Archive, - Book News, - Book Stories, Archive Y-Z, REPRESSION OF WRITERS, JOURNALISTS & ARTISTS, WAR & PEACE, Yakimchuk, Lyuba
---
Sinds de Russische invasie in Oekraïne zijn duizenden burgers en militairen omgekomen en miljoenen Oekraïners hun land ontvlucht. Het Russische leger trekt op naar Oekraïense steden, waaronder hoofdstad Kyiv.
Het einde van deze oorlog is nog niet in zicht. Komende zondag betuigt PAX opnieuw haar solidariteit met het Oekraïense volk. Kom ook en sta zij aan zij met PAX tegen het oorlogsgeweld.
PAX is de grootste vredesorganisatie van Nederland. Zij werken aan de bescherming van burgers tegen oorlogsgeweld, aan het beëindigen van gewapend geweld en het opbouwen van inclusieve vrede. Dit doen ze in conflictgebieden wereldwijd, samen met lokale partners en mensen die, net als PAX, vinden dat iedereen recht heeft op een menswaardig leven in een vreedzame samenleving.
Steun Oekraïne en loop op zondag 6 maart 2022 om 14.00 uur mee vanaf de Dam in Amsterdam
PAX doet oproep aan alle strijdende partijen in Oekraïne om burgers te beschermen
Inzet kernwapens groot risico rond conflict Oekraïne
PAX roept op om het gebruik van clustermunitie te stoppen om burgerslachtoffers te voorkomen
# WEBSITE PAX NEDERLAND
https://paxvoorvrede.nl/wat-wij-doen
PAX strijdt zij aan zij met burgers voor vrede in conflictgebieden.
PAXVOORVREDE
• fleursdumal.nl magazine
More in: MUSEUM OF PUBLIC PROTEST, Pax for peace, REPRESSION OF WRITERS, JOURNALISTS & ARTISTS, WAR & PEACE
---
Coo-Ee
"Down under" boys on furlough are in town
Discharged from hospital, repaired and braced,
Their faces still retain, their native brown,
Their millinery captivates our taste.
They've proved themselves a terror to the Turk,
Of cut and thrust they bear full many a token,
But though they've been through grim, heartbreaking work,
The Anzac spirit never can be broken.
Their talk is picturesque, their manner frank,
A little hasty, what they think— they say—
They've got a down on arrogance and swank,
Passive submission doesn't come their way.
Risk and adventure are their fondest joys,
If there's a fight around, well, they'll be in it—
To tell the truth, they really are "some" boys—
You get quite friendly with them in a minute.
Quite friendly, yes, no harm in being friends,
They must not find their furlough dull and tame,
But, girls, see to it there the matter ends,
And show thatLondongirls can play the game,
While of good comradeship you take your fill
Don't use your power to make their hearts your plunder,
But let them pause, and hear when nights are still
The other girl who coo-ees from "down under."
Jessie Pope
(1868 – 1941)
Coo-Ee
From: War Poems
• fleursdumal.nl magazine
More in: *War Poetry Archive, Archive O-P, Pope, Jessie, WAR & PEACE
---
Little And Good
Young Thompson was a bit too short,
But hard as nails and level-headed,
And in his soul the proper sort
Of dogged pluck was deeply bedded ;
To join the ranks he almost ran,
But saw the weedy supersede him ;
Though he was every inch a man,
His country didn't need him.
He read each passionate appeal
On wall and window, cab and cart ;
How impotent they made him feel !
He tried once more, though sick at heart.
In vain ! He saw the sergeants smirk ;
He argued, but they would not heed him ;
So sullenly trudged back to work
His country didn't need him.
But, now the standard height's curtailed,
Again he goes to join the ranks ;
Though yesterday he tried and failed
To-day they welcome him with thanks.
Apparently, he's just as small,
But since his size no more impedes him,
In spirit he is six foot tall
Because his country needs him.
Jessie Pope
(1868 – 1941)
Little And Good
From: War Poems
• fleursdumal.nl magazine
More in: *War Poetry Archive, Archive O-P, Pope, Jessie, WAR & PEACE
---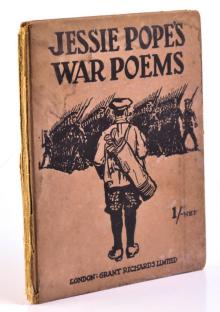 War Girls
There's the girl who clips your ticket for the train,
And the girl who speeds the lift from floor to floor,
There's the girl who does a milk-round in the rain,
And the girl who calls for orders at your door.
Strong, sensible, and fit,
They're out to show their grit,
And tackle jobs with energy and knack.
No longer caged and penned up,
They're going to keep their end up
Till the khaki soldier boys come marching back.
There's the motor girl who drives a heavy van,
There's the butcher girl who brings your joint of meat,
There's the girl who cries 'All fares, please!' like a man,
And the girl who whistles taxis up the street.
Beneath each uniform
Beats a heart that's soft and warm,
Though of canny mother-wit they show no lack;
But a solemn statement this is,
They've no time for love and kisses
Till the khaki soldier-boys come marching back.
Jessie Pope
(1868 – 1941)
War Girls
From: War Poems
• fleursdumal.nl magazine
More in: *War Poetry Archive, Archive O-P, Pope, Jessie, WAR & PEACE
---
Older Entries »
Thank you for reading FLEURSDUMAL.NL - magazine for art & literature