– Bookstores
·
Daniil Charms: Verzameld werk in Nederlandse vertaling
·
'Spiral' new book by Louise Bourgeois
·
Hera Lindsay Bird: Pamper Me to Hell & Back (Poetry)
·
Franca Treur: Regieaanwijzingen voor de liefde
·
Joni Mitchell: New Critical Readings
·
Régine Foloppe: Baudelaire et la vérité poétique
·
Boekenweek 2019 vindt plaats van zaterdag 23 tot en met zondag 31 maart
·
Genomineerd voor E. du Perronprijs 2018: Jan Leyers, Ilja Leonard Pfeijffer en Jolande Withuis
·
The Good Dark by Annie Guthrie
·
Symbionese Liberation Army (SLA): Death to the Fascist Insect
·
Nieuwe roman Michel Houellebecq: Serotonine
·
Salon du Livre de Paris = 15-18 Mars 2019
Het Russische absurdisme laat zich gemakkelijk terugbrengen tot één man: Daniil Charms. "Charms is kunst,' schreef een vriend over hem.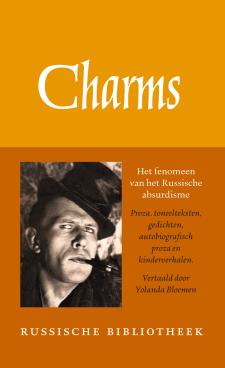 Met zijn opvallende verschijning, zijn excentriciteit, zijn creatieve tegendraadsheid was hij een fenomeen en groeide hij na zijn dood uit tot een wereldwijd bekende cultschrijver. "Mij interesseert alleen "onzin",' schreef hij ooit, "alleen dat wat geen enkele praktische zin heeft.'
Charms blinkt uit in het tonen van de onsamenhangendheid van het bestaan en de onvoorspelbaarheid van het lot. Hij zoekt naar een ongefilterde verbeelding van de chaos die wij voortbrengen, los van zingeving en in de hoop op nieuwe ervaringen en aha-erlebnissen. In zijn werk laat hij willekeur vergezeld gaan van een stevige dosis, vaak zwartgallige, humor.
Voor het eerst verschijnt een grote uitgave van Charms' werk in de Russische Bibliotheek, samengesteld uit proza, toneelteksten, gedichten, autobiografisch proza en kinderverhalen, en rijkelijk aangevuld met avantgardistische illustraties.
Auteur: Daniil Charms
Verzameld werk
Vertaald door Yolanda Bloemen
Russische Bibliotheek (RB)
Uitgeverij van Oorschot
Verschijningsdatum januari 2018
Taal Nederlands
1e druk
Bindwijze: Hardcover
Afmetingen 20,3 x 12,8 x 3,4 cm
736 pagina's
ISBN 9789028282353
€ 44,99
• fleursdumal.nl magazine
More in: *Concrete + Visual Poetry A-E, - Book News, - Bookstores, Archive C-D, Archive C-D, Art & Literature News, Expressionism, Kharms (Charms), Daniil, Psychiatric hospitals
---
In materials as diverse as wood, steel, bronze, latex, marble, plaster, resin, hemp, lead, ink, pencil, crayon, woodcut, watercolor and gouache, Louise Bourgeois (1911–2010) investigates every imaginable manifestation of the spiral, from graphic patterns to graphite whorls, wobbly orbits to chiseled vortices, twisted columns to coiling snakes, staircases and pyramids.
The cursive blue-paper word drawings also included, in English and French, complement the purely visual works by conveying the spirit of Bourgeois' writing in extraordinary pictorial forms.
Bourgeois called the spiral "an attempt at controlling the chaos. It has two directions. Where do you place yourself, at the periphery or at the vortex?"
In another context, she has also stated "I would dream of my father's mistress. I would do it in my dreams by wringing her neck.
The spiral—I love the spiral—represents control and freedom."
Louise Bourgeois:
Spiral
Text by Louise Bourgeois (Artist)
Hardcover
84 pages
Publisher: Damiani
(February 19, 2019)
Language: English
ISBN-10: 886208644X
ISBN-13: 978-8862086448
Product Dimensions: 9.2 x 0.8 x 12 inches
$50.00
# new book
Louise Bourgeois
Spiral
• fleursdumal.nl magazine
More in: - Book News, - Bookstores, Archive A-B, Art & Literature News, Louise Bourgeois, Sculpture
---
Love, death, Bruce Willis, public urination, being a woman, love, The Nanny, love.

This pamphlet of poetry by Hera Lindsay Bird is a startling departure from her bestselling debut Hera Lindsay Bird by defying convention and remaining exactly the same, only worse. This collection, which focuses on love, childish behaviours, 90's celebrity references and being a woman, is sure to confirm all your worst suspicions and prejudices.
Selected in 2018 by Carol Ann Duffy as part of the Laureate's Choice Collection.  Carol Ann Duffy: "Without doubt the most arresting and original new young poet – on page and in performance – to arrive." 
Hera Lindsay Bird was born in Thames, NZ, in 1987 and lives in Wellington. Her debut book of verse, blithely titled Hera Lindsay Bird, was published in 2016 to immediate and vast acclaim, and won best first book of poetry at the 2017 Ockham New Zealand Book Awards.
Pamper Me to Hell & Back
Author: Hera Lindsay Bird
Published by Smith/Doorstop
(The Poetry Business)
Language: English
ISBN-10: 1910367842
ISBN-13: 978-1910367841
Paperback
30 pages
2018
£7.50
# new poetry
Hera Lindsay Bird
Pamper Me to Hell & Back
• fleursdumal.nl magazine
More in: - Book News, - Bookstores, Archive A-B, Archive A-B, Art & Literature News
---
Geliefden Hanna en Loek besluiten samen een scenario te schrijven. Een liefdesverhaal moet het worden, de personages moeten elkaar krijgen. Maar niet op een clichématige manier.
Intussen wordt het steeds benauwder in de huiskamer. Al snel gaan de ramen open en komt de buitenwereld binnen. Aan de ene kant brengt dat lucht, aan de andere kant verleiding.
Bestaat de veilige cocon nog of heeft de globalisering automatisch ieders wereld groter gemaakt? Welke concessies doet een filmmaker? Hoe flexibel zijn principes? Kun je de redder in nood zijn van je ex?
In vijftig korte hoofdstukken en vijftig tekeningen wordt het moderne leven gefileerd, met bijzondere aandacht voor de liefdesrelatie. Is het moment dat de personages elkaar krijgen het moment waarop Loek en Hanna elkaar verliezen?
Franca Treur debuteerde in 2009 met de roman Dorsvloer vol confetti, waarvan meer dan 150.000 exemplaren werden verkocht. Het was het meest bejubelde literaire debuut in jaren. Het boek won verschillende prijzen en het werd verfilmd. In 2014 verscheen haar tweede roman, De woongroep, en in 2015 het Zeeuwse Boekenweekgeschenk Ik zou maar nergens op rekenen. Daarnaast schrijft ze verhalen, essays en columns voor uiteenlopende media.
Franca Treur
Regieaanwijzingen voor de liefde
Gebonden
216 p.
Druk 1
Verschenen 08-02-19
Uitgever Prometheus
Nederlandse fictie
ISBN 9789044640441
€ 19,99
# new fiction
franca treur
regieaanwijzingen voor de liefde
• fleursdumal.nl magazine
More in: - Book News, - Bookstores, Archive S-T, Art & Literature News, Franca Treur
---
Joni Mitchell: New Critical Readings recognizes the importance and innovativeness of the musician and artist Joni Mitchell and the need for a collection that theorizes her work as musician, composer, cultural commentator and antagonist.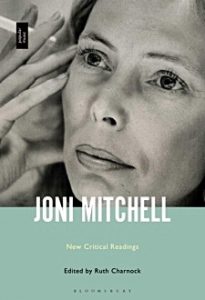 It showcases pieces by established and early career academics from the fields of popular music and literary studies on subjects such as Mitchell's guitar technique, the politics of aging in her work, and her fractious relationship with feminism.
The collection features close readings of specific songs, albums, and performances while also paying keen attention to Mitchell's wider cultural contributions and significance.
About the Author: Ruth Charnock is Senior Lecturer in English at the University of Lincoln, UK. She is the author of Anaïs Nin: Bad Sex, Shame and Contemporary Culture (forthcoming, 2019) and various articles and essays on Joni Mitchell, Marvin Gaye, Anaïs Nin, contemporary American literature, and popular culture.
Joni Mitchell
New Critical Readings
Editor: Ruth Charnock
Published: 24-01-2019
Format: Hardback
Edition: 1st
248 pages
Illustrations: 2 bw illus
Dimensions: 229 x 152 mm
Publisher: Bloomsbury Academic
Language: English
ISBN-10: 1501332090
ISBN-13: 978-1501332098
£86.40
# new books
joni mitchell
new critical readings
• fleursdumal.nl magazine
More in: - Book News, - Bookstores, Archive C-D, Archive M-N, Archive M-N, Art & Literature News, Joni Mitchell
---
Quelle force de vérité accorder à la poésie? Apparemment aucune selon Baudelaire.
C'est pourtant lui qui assure le passage décisif vers une poésie qui remet en question ses fondements, son devenir, sa nécessité, une poésie qui exige d'être sans cesse perception à valeur existentielle.
La réflexivité poétique qui s'exerce entre apparence et tréfonds de l'homme exacerbe le poétique et le menace. Où, quand, comment et vers quoi se joue le vrai du poème ?
Pourquoi cette oeuvre pose-t-elle les enjeux de la modernité ?
Se débattant contre tout Idéal absolu, la poétique baudelairienne désire la liberté incarnée et douloureuse de l'artiste, de l'humain.
Régine Foloppe, est l'auteur de plusieurs recueils poétiques, notamment : Tributaires du vent (Le Castor Astral, prix Max-Pol Fouchet) et Famines (Belin). Elle a publié des articles et des poèmes dans des revues (PO&SIE, Eidôlon, Friches, Diérèse…). Agrégée de lettres modernes, docteure en littérature française, elle enseigne à l'Université de Montpellier.
Baudelaire et la vérité poétique
Auteur: Régine Foloppe
Editeur : Editions L'Harmattan
Collection : La philosophie en commun
19 février 2019
Format : 15,5 x 24 cm
Broché
464 pages
Langue : Français
ISBN-10: 2343157642
ISBN-13: 978-2343157641
EUR 42,00
• fleursdumal.nl magazine
More in: - Book News, - Bookstores, Archive A-B, Archive A-B, Archive E-F, Art & Literature News, Baudelaire, Baudelaire, Charles
---
De 84ste editie van de Boekenweek vindt plaats van zaterdag 23 maart tot en met zondag 31 maart en heeft De moeder de vrouw als thema naar het gelijknamige gedicht van Martinus Nijhoff.
Voor de Boekenweek 2019 schreef Jan Siebelink het Boekenweekgeschenk Jas van belofte, dat tijdens de Boekenweek bij besteding van ten minste €12,50 aan Nederlandstalige boeken door de boekhandel cadeau wordt gedaan.
Het Boekenweekessay is geschreven door Murat Isik en heeft de titel Mijn moeders strijd. Tijdens de Boekenweek is het voor € 3,75 verkrijgbaar in de boekwinkel.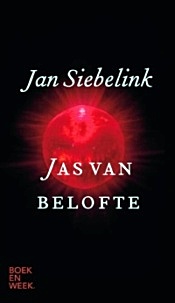 Op 31 maart, de laatste zondag van de Boekenweek, kunnen reizigers traditiegetrouw op het vertoon van het Boekenweekgeschenk gratis met de trein reizen.
De moeder de vrouw
Het thema van de Boekenweek 2019 is ontleend aan het beroemde gedicht van Martinus Nijhoff 'De moeder de vrouw'. Tevens is het Boekenweekthema een verwijzing naar de bundel De moeder de vrouw, met daarin twee romans (Ontaarde moeders en Mijn zoon heeft een seksleven en ik lees mijn moeder Roodkapje voor) over moederschap van de onlangs overleden Renate Dorrestein.
# meer informatie op website boekenweek
Boekweek 2019
van 23 – 31 maart
• fleursdumal.nl magazine
More in: - Book Lovers, - Book News, - Book Stories, - Bookstores, Art & Literature News, Boekenweek, Jan Siebelink, Nijhoff, Martinus
---
De schrijvers Jan Leyers, Ilja Leonard Pfeijffer en Jolande Withuis zijn genomineerd voor de E. du Perronprijs 2018. De prijs wordt toegekend aan schrijvers, kunstenaars of instellingen die met een cultuuruiting in brede zin een bijdrage leveren aan een inclusieve samenleving. De uitreiking vindt plaats op dinsdagavond 16 april in de Glazen Zaal in de LocHal in Tilburg. Dan houdt Gloria Wekker de achtste E. du Perronlezing.
Jan Leyers ‒ Allah in Europa. Het reisverslag van een ongelovige (Uitgeverij Das Mag)
Leyers doet in dit boek verslag van een reis door Europa waarin hij op zoek gaat naar 'een Europese versie van de islam'. Vier maanden lang wordt er gesproken met traditionele gelovigen en nieuwe bekeerlingen. Allah in Europa leest als een spannend verslag van gesprekken waarin verschillende denkbeelden tegen elkaar afgewogen worden. Knap is dat het boek nergens belerend of dwingend wordt, hoewel het overduidelijk een pleidooi is voor een open multicultureel Europa, dat de lezer aanzet tot nadenken.
Ilja Leonard Pfeijffer ‒ Grand Hotel Europa (Uitgeverij De Arbeiderspers)
In deze roman neemt Pfeijffer ons mee naar een hotel ergens in Europa waarin zijn alter ego zich verschanst na een stukgelopen liefde. Het hotel is vergane glorie, oude geschiedenis en een metaforisch beeld voor het continent, waarvan de geschiedenis fenomenaal is, maar het heden op allerlei manier ontspoort: er is te veel consumentisme, geen engagement, er zijn geen nieuwe idealen. Pfeijffer verweeft verschillende verhaallijnen met elkaar, en is op zijn best in de essayistische passages waarin hij kritiek geeft op het hedendaagse Europa en vooral op het massatoerisme.
Jolande Withuis ‒ Raadselvader. Kind in de koude oorlog (Uitgeverij De Bezige Bij)
Withuis schreef een indringende biografie over haar vader Berry Withuis (1920-2009), die tegelijk een autobiografische reflectie biedt. De vader was communist en redacteur van de Waarheid. Haar communistische jeugd en de loyaliteit jegens haar ouders hebben Withuis geleerd dat er verschillende kanten zitten aan een historisch narratief. Noch het ontkennen van de slechte behandeling van communisten in Nederland tijdens de Koude Oorlog, noch het slachtofferisme van de zijde van communisten zelf, is de waarheid. Maar ook leert zij dat via het eigen verhaal de geschiedenis van anderen aanknopingspunten biedt en legt ze uit dat totalitaire overtuigingen mensen verleiden onmenselijke misdaden te begaan en het eigen ethische kompas uit te schakelen.
E. du Perronprijs
De E. du Perronprijs is een initiatief van de gemeente Tilburg, de Tilburg School of Humanities & Digital Sciences en Kunstloc Brabant. De prijs is bedoeld voor personen of instellingen die, net als schrijver Du Perron, grenzen signaleren en doorbreken die wederzijds begrip tussen verschillende bevolkingsgroepen in de weg staan. De prijs bestaat uit een geldbedrag van 2500 euro en een textielobject, ontworpen door studio 'by aaaa' (Moyra Besjes en Natasja Lauwers) en vervaardigd bij het TextielMuseum. In 2017 won Margot Vanderstraeten de prijs voor haar boek Mazzel tov. Andere laureaten waren onder meer Stefan Hertmans (2016), Ilja Leonard Pfeijffer (2015), Warna Oosterbaan & Theo Baart (2014), Mohammed Benzakour (2013), Koen Peeters (2012) en Ramsey Nasr (2011).
E. du Perronlezing
Professor dr. Gloria Wekker is emeritus hoogleraar Gender en Etniciteit aan de faculteit Geesteswetenschappen van de Universiteit Utrecht. Ze houdt, op 16 april, na Antjie Krog, Paul Scheffer, Job Cohen, Sheila Sitalsing, Herman van Rompuy, Arnon Grunberg en Marja Pruis de achtste E. du Perronlezing.
Voor het bijwonen van de uitreiking kunnen belangstellenden en genodigden zich aanmelden via www.kunstlocbrabant.nl/eduperron
Meer informatie over de prijs vindt u op: www.tilburguniversity.edu/duperronprijs
# Literaire prijzen
E. du Perronprijs 2018
Jan Leyers
Ilja Leonard Pfeijffer
Jolande Withuis
• fleursdumal.nl magazine
More in: - Book Lovers, - Book News, - Bookstores, Archive K-L, Archive O-P, Archive W-X, Art & Literature News, Awards & Prizes, Literary Events
---
In the sequence of poems comprising Annie Guthrie's first book, the quest for the meaning of human consciousness and its tangled subjectivity is drawn as a slow-building narrative of the mystic experience.
The journey enacted is that of the self as character, who encounters insurmountable mysteries in a breaking selfhood.
A dossier of contemplative exploration, THE GOOD DARK chronicles an immersive search in three acts: Unwitting, Chorus, and Body: stations through which the character must pass, and where she is accumulatively confessed, compounded and erased.
the gossip
I don't always want what we have, she is saying.
Outside, dark clouds, fish hopping, tilling waves
back from shore. He is silent.
Sometimes more is happening, he says, finally.
The sun's coming up, she says. Look how the light is kept.
I'd like to keep it up, he says.
Don't make apart when otherwise the same, he says.
She is silent, tilling shore back from shore.
Don't give darkness a face, he says, darkening.
Annie Guthrie is a writer and jeweler living in Tucson. She has a metalsmithing studio at Splinter Brothers Warehouse and can be found through her website, www.annieguthrie.net. She teaches at the University of Arizona Poetry Center and also mentors select students wishing to apprentice in poetry or to further their art projects through her courses in "Oracular Writing."
The Good Dark
by Annie Guthrie
Paperback: 68 pages
Publisher: Tupelo Press, Inc.
2015
Language: English
ISBN-10: 1936797593
ISBN-13: 978-1936797592
Categories: Poetry
$16.95
# more poetry
The Good Dark
by Annie Guthrie
• fleursdumal.nl magazine
More in: - Bookstores, Archive G-H, Archive G-H, Art & Literature News
---
DEATH TO THE FASCIST INSECT is a compilation of the writings and transcribed recordings of the Symbionese Liberation Army (1973–75), a radical left-wing group based in the Bay Area of California. This publication chronicles the militant, if half-baked, political theories that inspired the SLA, as well as the ways that the SLA used violence and manipulation of the media to further the group's goal of provoking armed revolution from the underground.
Founded by escaped convict Donald DeFreeze, aka Field Marshal Cinque, the SLA was mostly composed of young, largely white and middle-class men and women, whose stated aim was to destroy all forms of racism, sexism, and capitalism. One of the SLA's first acts was the murder of the Oakland superintendent of schools; SLA members went on to kidnap newspaper heiress Patricia Hearst, demand millions of dollars from her wealthy family for free food for "people in need," and rob a bank in San Francisco with Hearst. Most of the SLA, including DeFreeze, died in a fire after a gun battle with police in Los Angeles, while Hearst was later pardoned.
This publication features an introduction by editor John Brian King, a chronology of the SLA, the writings and transcribed recordings of the group presented in the context of events at the time, and a fifty-page appendix of notable articles, letters, and other texts related to the SLA.
John Brian King is a writer, photographer, and filmmaker. His works include the nonfiction book Lustmord: The Writings and Artifacts of Murderers (1997), the photography books LAX: Photographs of Los Angeles 1980-84 (2015) and Nude Reagan (2016), and the feature film Redlands (2014).
Death to the Fascist Insect
John Brian King, Editor
Publisher: Spurl Editions
Product Number: 9781943679089
ISBN 978-1-943679-08-9
SKU #: C17B
Binding: Paperback
Pages: 232
Literary Nonfiction
California Interest
African & African American Studies
Political Theory. Crime
Price: $ 18.50
Pub Date: 3/13/2019
# New books
SLA – Symbionese Liberation Army
Death to the Fascist Insect
• fleursdumal.nl magazine
More in: - Book News, - Bookstores, Archive K-L, Art & Literature News, CRIME & PUNISHMENT, MUSEUM OF PUBLIC PROTEST
---
'Mijn overtuigingen zijn beperkt, maar wel intens. Ik geloof in de mogelijkheden van het speciale koninkrijk. Ik geloof in de liefde,' schreef Michel Houellebecq eens.
De depressieve verteller van Serotonine zou het daar zonder voorbehoud mee eens zijn.
Zijn verhaal vindt plaats in een Frankrijk dat zijn tradities aan het verkwanselen is, zijn steden ontdoet van hun charme en zijn platteland verwoest tot de volksopstand erop volgt.
Hij vertelt over zijn leven als landbouwingenieur, zijn vriendschap met een boer van adel (een onvergetelijk personage – zijn dubbelganger in spiegelbeeld), over het falen van hun jeugdige idealen, de misschien wel dwaze hoop een verloren vrouw terug te vinden.
Deze roman over de puinhopen van een wereld zonder goedheid, zonder solidariteit, met onbeheersbaar geworden veranderingen, is ook een roman over wroeging en spijt. 'Niemand in het Westen zal nog gelukkig zijn.'
Michel Houellebecq (1958) is Frankrijks onbetwiste sterschrijver van dit moment. Hij publiceerde essays en poëzie voordat hij zich in 1994 met de roman De wereld als markt en strijd, die bekroond werd met diverse prijzen, opwierp als belofte van de Franse letteren. Die status bevestigde hij met Elementaire deeltjes (Prix Novembre en Impact Dublin Literary Award), dat hem terecht de faam van groot schrijver bezorgde, en Platform. In 2011 en 2015 verschenen zijn grote romans De kaart en het gebied en Onderworpen. Zijn veelvuldig bekroonde en wereldwijd vertaalde werk is in het Nederlands vertaald door Martin de Haan. Sinds 1998 leeft Michel Houellebecq in zelfverkozen ballingschap in Ierland.
Serotonine
Literaire fictie
Auteur: Michel Houellebecq
Vertaler: Martin de Haan
Uitgeverij: De Arbeiderspers
NUR: 302
ISBN: 9789029529020
Hardcover
Taal: Nederlands
Bladzijden: 352 pp.
Prijs: € 22,50
Publicatiedatum: 21-03-2019
# New fiction
Michel Houellebecq
Serotonine
• fleursdumal.nl magazine
More in: - Book News, - Bookstores, Archive G-H, Art & Literature News, Michel Houellebecq
---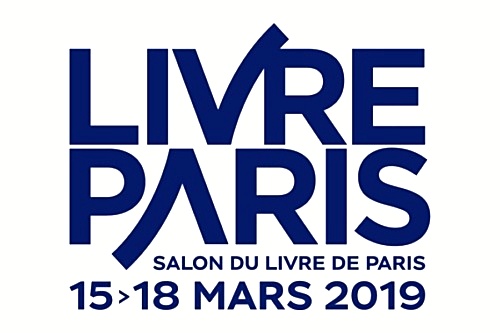 Livre Paris
Salon du Livre de Paris
Porte de Versailles – Paris
15-18 Mars 2019
Literary event of the year
165 000 visitors
3 900 authors
250 conferences and debates
688 school groups
391 stands and 515 brands
• fleursdumal.nl magazine
More in: - Book Lovers, - Book News, - Bookstores, Art & Literature News, AUDIO, CINEMA, RADIO & TV, FDM in Paris, Literary Events
---
Older Entries »
Thank you for reading FLEURSDUMAL.NL - magazine for art & literature