– Bookstores
·
Genomineerd voor E. du Perronprijs 2018: Jan Leyers, Ilja Leonard Pfeijffer en Jolande Withuis
·
The Good Dark by Annie Guthrie
·
Symbionese Liberation Army (SLA): Death to the Fascist Insect
·
Nieuwe roman Michel Houellebecq: Serotonine
·
Salon du Livre de Paris = 15-18 Mars 2019
·
Lawrence Ferlinghetti (100 years old on March 24) with new novel: Little Boy
·
Dai Sijie: L'Évangile selon Yong Sheng
·
The Kiss: Intimacies from Writers
·
Antoine de Saint-Exupéry: Du vent, du sable et des étoiles.
·
Thanks for the View, Mr. Mies: Lafayette Park, Detroit
·
Jean Cocteau: Metamorphosis. Expositie en boek
·
Mina Loy's Critical Modernism by Laura Scuriatti
De schrijvers Jan Leyers, Ilja Leonard Pfeijffer en Jolande Withuis zijn genomineerd voor de E. du Perronprijs 2018. De prijs wordt toegekend aan schrijvers, kunstenaars of instellingen die met een cultuuruiting in brede zin een bijdrage leveren aan een inclusieve samenleving. De uitreiking vindt plaats op dinsdagavond 16 april in de Glazen Zaal in de LocHal in Tilburg. Dan houdt Gloria Wekker de achtste E. du Perronlezing.
Jan Leyers ‒ Allah in Europa. Het reisverslag van een ongelovige (Uitgeverij Das Mag)
Leyers doet in dit boek verslag van een reis door Europa waarin hij op zoek gaat naar 'een Europese versie van de islam'. Vier maanden lang wordt er gesproken met traditionele gelovigen en nieuwe bekeerlingen. Allah in Europa leest als een spannend verslag van gesprekken waarin verschillende denkbeelden tegen elkaar afgewogen worden. Knap is dat het boek nergens belerend of dwingend wordt, hoewel het overduidelijk een pleidooi is voor een open multicultureel Europa, dat de lezer aanzet tot nadenken.
Ilja Leonard Pfeijffer ‒ Grand Hotel Europa (Uitgeverij De Arbeiderspers)
In deze roman neemt Pfeijffer ons mee naar een hotel ergens in Europa waarin zijn alter ego zich verschanst na een stukgelopen liefde. Het hotel is vergane glorie, oude geschiedenis en een metaforisch beeld voor het continent, waarvan de geschiedenis fenomenaal is, maar het heden op allerlei manier ontspoort: er is te veel consumentisme, geen engagement, er zijn geen nieuwe idealen. Pfeijffer verweeft verschillende verhaallijnen met elkaar, en is op zijn best in de essayistische passages waarin hij kritiek geeft op het hedendaagse Europa en vooral op het massatoerisme.
Jolande Withuis ‒ Raadselvader. Kind in de koude oorlog (Uitgeverij De Bezige Bij)
Withuis schreef een indringende biografie over haar vader Berry Withuis (1920-2009), die tegelijk een autobiografische reflectie biedt. De vader was communist en redacteur van de Waarheid. Haar communistische jeugd en de loyaliteit jegens haar ouders hebben Withuis geleerd dat er verschillende kanten zitten aan een historisch narratief. Noch het ontkennen van de slechte behandeling van communisten in Nederland tijdens de Koude Oorlog, noch het slachtofferisme van de zijde van communisten zelf, is de waarheid. Maar ook leert zij dat via het eigen verhaal de geschiedenis van anderen aanknopingspunten biedt en legt ze uit dat totalitaire overtuigingen mensen verleiden onmenselijke misdaden te begaan en het eigen ethische kompas uit te schakelen.
E. du Perronprijs
De E. du Perronprijs is een initiatief van de gemeente Tilburg, de Tilburg School of Humanities & Digital Sciences en Kunstloc Brabant. De prijs is bedoeld voor personen of instellingen die, net als schrijver Du Perron, grenzen signaleren en doorbreken die wederzijds begrip tussen verschillende bevolkingsgroepen in de weg staan. De prijs bestaat uit een geldbedrag van 2500 euro en een textielobject, ontworpen door studio 'by aaaa' (Moyra Besjes en Natasja Lauwers) en vervaardigd bij het TextielMuseum. In 2017 won Margot Vanderstraeten de prijs voor haar boek Mazzel tov. Andere laureaten waren onder meer Stefan Hertmans (2016), Ilja Leonard Pfeijffer (2015), Warna Oosterbaan & Theo Baart (2014), Mohammed Benzakour (2013), Koen Peeters (2012) en Ramsey Nasr (2011).
E. du Perronlezing
Professor dr. Gloria Wekker is emeritus hoogleraar Gender en Etniciteit aan de faculteit Geesteswetenschappen van de Universiteit Utrecht. Ze houdt, op 16 april, na Antjie Krog, Paul Scheffer, Job Cohen, Sheila Sitalsing, Herman van Rompuy, Arnon Grunberg en Marja Pruis de achtste E. du Perronlezing.
Voor het bijwonen van de uitreiking kunnen belangstellenden en genodigden zich aanmelden via www.kunstlocbrabant.nl/eduperron
Meer informatie over de prijs vindt u op: www.tilburguniversity.edu/duperronprijs
# Literaire prijzen
E. du Perronprijs 2018
Jan Leyers
Ilja Leonard Pfeijffer
Jolande Withuis
• fleursdumal.nl magazine
More in: - Book Lovers, - Book News, - Bookstores, Archive K-L, Archive O-P, Archive W-X, Art & Literature News, Awards & Prizes, Literary Events
---
In the sequence of poems comprising Annie Guthrie's first book, the quest for the meaning of human consciousness and its tangled subjectivity is drawn as a slow-building narrative of the mystic experience.
The journey enacted is that of the self as character, who encounters insurmountable mysteries in a breaking selfhood.
A dossier of contemplative exploration, THE GOOD DARK chronicles an immersive search in three acts: Unwitting, Chorus, and Body: stations through which the character must pass, and where she is accumulatively confessed, compounded and erased.
the gossip
I don't always want what we have, she is saying.
Outside, dark clouds, fish hopping, tilling waves
back from shore. He is silent.
Sometimes more is happening, he says, finally.
The sun's coming up, she says. Look how the light is kept.
I'd like to keep it up, he says.
Don't make apart when otherwise the same, he says.
She is silent, tilling shore back from shore.
Don't give darkness a face, he says, darkening.
Annie Guthrie is a writer and jeweler living in Tucson. She has a metalsmithing studio at Splinter Brothers Warehouse and can be found through her website, www.annieguthrie.net. She teaches at the University of Arizona Poetry Center and also mentors select students wishing to apprentice in poetry or to further their art projects through her courses in "Oracular Writing."
The Good Dark
by Annie Guthrie
Paperback: 68 pages
Publisher: Tupelo Press, Inc.
2015
Language: English
ISBN-10: 1936797593
ISBN-13: 978-1936797592
Categories: Poetry
$16.95
# more poetry
The Good Dark
by Annie Guthrie
• fleursdumal.nl magazine
More in: - Bookstores, Archive G-H, Archive G-H, Art & Literature News
---
DEATH TO THE FASCIST INSECT is a compilation of the writings and transcribed recordings of the Symbionese Liberation Army (1973–75), a radical left-wing group based in the Bay Area of California. This publication chronicles the militant, if half-baked, political theories that inspired the SLA, as well as the ways that the SLA used violence and manipulation of the media to further the group's goal of provoking armed revolution from the underground.
Founded by escaped convict Donald DeFreeze, aka Field Marshal Cinque, the SLA was mostly composed of young, largely white and middle-class men and women, whose stated aim was to destroy all forms of racism, sexism, and capitalism. One of the SLA's first acts was the murder of the Oakland superintendent of schools; SLA members went on to kidnap newspaper heiress Patricia Hearst, demand millions of dollars from her wealthy family for free food for "people in need," and rob a bank in San Francisco with Hearst. Most of the SLA, including DeFreeze, died in a fire after a gun battle with police in Los Angeles, while Hearst was later pardoned.
This publication features an introduction by editor John Brian King, a chronology of the SLA, the writings and transcribed recordings of the group presented in the context of events at the time, and a fifty-page appendix of notable articles, letters, and other texts related to the SLA.
John Brian King is a writer, photographer, and filmmaker. His works include the nonfiction book Lustmord: The Writings and Artifacts of Murderers (1997), the photography books LAX: Photographs of Los Angeles 1980-84 (2015) and Nude Reagan (2016), and the feature film Redlands (2014).
Death to the Fascist Insect
John Brian King, Editor
Publisher: Spurl Editions
Product Number: 9781943679089
ISBN 978-1-943679-08-9
SKU #: C17B
Binding: Paperback
Pages: 232
Literary Nonfiction
California Interest
African & African American Studies
Political Theory. Crime
Price: $ 18.50
Pub Date: 3/13/2019
# New books
SLA – Symbionese Liberation Army
Death to the Fascist Insect
• fleursdumal.nl magazine
More in: - Book News, - Bookstores, Archive K-L, Art & Literature News, CRIME & PUNISHMENT, MUSEUM OF PUBLIC PROTEST
---
'Mijn overtuigingen zijn beperkt, maar wel intens. Ik geloof in de mogelijkheden van het speciale koninkrijk. Ik geloof in de liefde,' schreef Michel Houellebecq eens.
De depressieve verteller van Serotonine zou het daar zonder voorbehoud mee eens zijn.
Zijn verhaal vindt plaats in een Frankrijk dat zijn tradities aan het verkwanselen is, zijn steden ontdoet van hun charme en zijn platteland verwoest tot de volksopstand erop volgt.
Hij vertelt over zijn leven als landbouwingenieur, zijn vriendschap met een boer van adel (een onvergetelijk personage – zijn dubbelganger in spiegelbeeld), over het falen van hun jeugdige idealen, de misschien wel dwaze hoop een verloren vrouw terug te vinden.
Deze roman over de puinhopen van een wereld zonder goedheid, zonder solidariteit, met onbeheersbaar geworden veranderingen, is ook een roman over wroeging en spijt. 'Niemand in het Westen zal nog gelukkig zijn.'
Michel Houellebecq (1958) is Frankrijks onbetwiste sterschrijver van dit moment. Hij publiceerde essays en poëzie voordat hij zich in 1994 met de roman De wereld als markt en strijd, die bekroond werd met diverse prijzen, opwierp als belofte van de Franse letteren. Die status bevestigde hij met Elementaire deeltjes (Prix Novembre en Impact Dublin Literary Award), dat hem terecht de faam van groot schrijver bezorgde, en Platform. In 2011 en 2015 verschenen zijn grote romans De kaart en het gebied en Onderworpen. Zijn veelvuldig bekroonde en wereldwijd vertaalde werk is in het Nederlands vertaald door Martin de Haan. Sinds 1998 leeft Michel Houellebecq in zelfverkozen ballingschap in Ierland.
Serotonine
Literaire fictie
Auteur: Michel Houellebecq
Vertaler: Martin de Haan
Uitgeverij: De Arbeiderspers
NUR: 302
ISBN: 9789029529020
Hardcover
Taal: Nederlands
Bladzijden: 352 pp.
Prijs: € 22,50
Publicatiedatum: 21-03-2019
# New fiction
Michel Houellebecq
Serotonine
• fleursdumal.nl magazine
More in: - Book News, - Bookstores, Archive G-H, Art & Literature News, Michel Houellebecq
---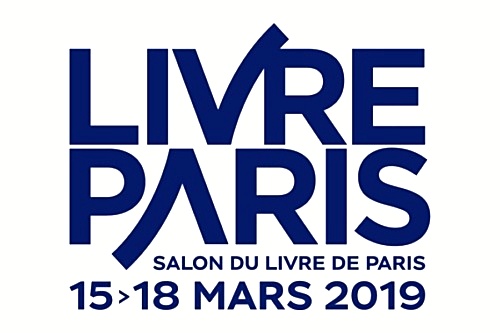 Livre Paris
Salon du Livre de Paris
Porte de Versailles – Paris
15-18 Mars 2019
Literary event of the year
165 000 visitors
3 900 authors
250 conferences and debates
688 school groups
391 stands and 515 brands
• fleursdumal.nl magazine
More in: - Book Lovers, - Book News, - Bookstores, Art & Literature News, AUDIO, CINEMA, RADIO & TV, FDM in Paris, Literary Events
---
Lawrence Ferlinghetti, poet and founder of City Lights Books (San Francisco), author of A Coney Island of the Mind and Pictures of the Gone World, among numerous other books, has been drawing from life since his student days in Paris where he frequented the Academie Julien and where he did his first oil painting.
Little Boy
A Novel
Lawrence Ferlinghetti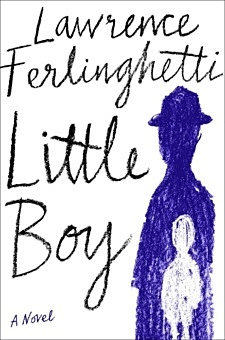 In this unapologetically unclassifiable work Lawrence Ferlinghetti lets loose an exhilarating rush of language to craft what might be termed a closing statement about his highly significant and productive 99 years on this planet.
The "Little Boy" of the title is Ferlinghetti himself as a child, shuffled from his overburdened mother to his French aunt to foster childhood with a rich Bronxville family. Service in World War Two (including the D-Day landing), graduate work, and a scholar gypsy's vagabond life in Paris followed.
These biographical reminiscences are interweaved with Allen Ginsberg-esque high energy bursts of raw emotion, rumination, reflection, reminiscence and prognostication on what we may face as a species on Planet Earth in the future. Little Boy is a magical font of literary lore with allusions galore, a final repository of hard-earned and durable wisdom, a compositional high wire act without a net (or all that much punctuation) and just a gas and an inspiration to read.
"Publisher-poet Lawrence Ferlinghetti's next book, due out less than a week before his 100th birthday, has been dubbed a 'closing statement' on an almost impossibly fecund life, and an energetic take on what the near future might hold in store for the rest of us… He was and continues to be a reticent cultural gatekeeper, an unassuming curator."—Lit Hub, "Most Anticipated Books of 2019"
Title Little Boy
Subtitle A Novel
Author Lawrence Ferlinghetti
Publisher Doubleday
Format Hardcover
ISBN-10 0385544782
ISBN-13 9780385544788
Publication Date 19 March 2019
192 pages
$24.00
LAWRENCE FERLINGHETTI was born in Yonkers, New York in 1919. Founder of the famed City Lights Booksellers and Publishers, he is an activist, painter, and author of numerous works of poetry, prose, and drama. His A Coney Island of the Mind is one of the bestselling poetry books of all time. Among his many honors are the Los Angeles Times' Robert Kirsch Award, the NBCC's Ivan Sandrof Award, and the ACLU's Earl Warren Civil Liberties Award. He is also a Commander of the French Order of Arts and Letters. He lives in San Francisco, close by to the bookstore he founded.
# new books
Lawrence Ferlinghetti
Little Boy. A Novel
Lawrence Ferlinghetti 100 years
on March 24, 2019
more on:  #Ferlinghetti100
• fleursdumal.nl magazine
More in: #Beat Generation Archives, - Book News, - Book Stories, - Bookstores, Archive E-F, Art & Literature News
---
Dans un village proche de la ville côtière de Putian, en Chine méridionale, au début du vingtième siècle, Yong Sheng est le fils d'un menuisier-charpentier qui fabrique des sifflets pour colombes réputés.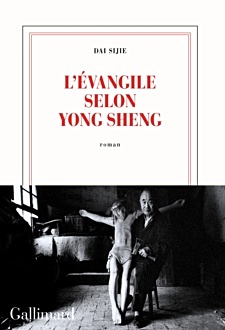 Les habitants raffolent de ces sifflets qui, accrochés aux rémiges des oiseaux, font entendre de merveilleuses symphonies en tournant au-dessus des maisons. Placé en pension chez un pasteur américain, le jeune Yong Sheng va suivre l'enseignement de sa fille Mary, institutrice de l'école chrétienne. C'est elle qui fait naître la vocation du garçon : Yong Sheng, tout en fabriquant des sifflets comme son père, décide de devenir le premier pasteur chinois de la ville.
Marié de force pour obéir à de vieilles superstitions, Yong Sheng fera des études de théologie à Nankin et, après bien des péripéties, le jeune pasteur reviendra à Putian pour une brève période de bonheur. Mais tout bascule en 1949 avec l'avènement de la République populaire, début pour lui comme pour tant d'autres Chinois d'une ère de tourments – qui culmineront lors de la Révolution culturelle.
Dai Sijie, dans ce nouveau roman, renoue avec la veine autobiographique de son premier livre, Balzac et la petite tailleuse chinoise. Avec son exceptionnel talent de conteur, il retrace l'histoire surprenante de son propre grand-père, l'un des premiers pasteurs chrétiens en Chine.
Dai Sijie
L'Évangile selon Yong Sheng
Collection Blanche, Gallimard
448 pages
140 x 205 mm
Littérature étrangère
Pays : Chine
Époque : XXIe siècle
ISBN : 9782072836381
Gencode : 9782072836381
Code distributeur : G02707
Prix € 22,00
Parution : 07-02-2019
# New books
Dai Sijie
L'Évangile selon Yong Sheng
• fleursdumal.nl magazine
More in: - Book News, - Bookstores, Archive S-T, Art & Literature News
---
A deliciously diverse anthology of essays, stories, poems, and graphic memoirs, where writers explore the deeply human act of kissing.
Kisses from Nick Flynn, Rebecca Makkai, Pico Iyer, Ilyse Kusnetz, Andre Dubus III, Christian Kiefer, Camille T. Dungy, Major Jackson, Bich Minh Nguyen, Terrance Hayes, Ada Limón, Honor Moore, Téa Obreht and Dan Sheehan, Kazim Ali, Beth Ann Fennelly, and others.
In this wide-ranging collection of essays, stories, graphic memoir, and cross-genre work, writers explore the deeply human act of kissing, and share their thoughts on a specific kiss—the unexpected and unforgettable, the sublime and the ambiguous, the devastating and the regenerative. Selections from beloved authors "tantalize with such grace that they linger sweetly in your mind for days" (New York Times Book Review), as they explore the messy and complicated intimacies that exist in our actual lives, as well as in the complicated landscape of the imagination.
This is a book meant to be read from cover to cover, just as much as it's meant to be dipped into—with each kiss pulling us closer to the moments in our lives that matter most.
From Sioux Falls to Khartoum, from Kyoto to Reykjavik; from the panchayat forests of India to the Giant's Causeway on the coast of Northern Ireland; in taxis and at bus stops, in kitchens and sleigh beds, haystacks and airports around the globe—people are kissing one another.
The sublime kiss. The ambiguous kiss. The devastating kiss. The kiss we can't take back. The kiss we can never give. The kiss that changes a life. In this anthology, writers and thinkers share their thoughts on a specific kiss—the unexpected and unforgettable—in an attempt to bridge the gulf, to connect us to one another on a deeply human level, and to explore the messy and complicated intimacies that exist in our actual lives, as well as in the complicated landscape of the imagination.
Sparked and developed from a series curated for Guernica by editor Brian Turner, this is a book meant to be read from cover to cover, just as much as it's meant to be dipped into—with each kiss pulling us closer to the moments in our lives that matter most.
Brian Turner is the author of the memoir My Life as a Foreign Country and the poetry collections Here, Bullet and Phantom Noise. He directs the low-residency MFA at Sierra Nevada College. The Kiss was conceived with his late wife, the acclaimed poet Ilyse Kusnetz, to whom it is dedicated. It was developed from a series he curated for Guernica.
Contributors: Kim Addonizio – Kazim Ali – J. Mae Barizo – Laure-Anne Bosselaar – Kurt Brown – Nickole Brown – Benjamin Busch – Brian Castner – Tina Chang – Steven Church – Adam Dalva – Mark Doty – Andre Dubus III – Camille T. Dungy – Martín Espada – Dave Essinger – Siobhan Fallon – Beth Ann Fennelly – Nick Flynn – Kimiko Hahn – Cameron Dezen Hammon – Terrance Hayes – Pico Iyer – Major Jackson – Lacy M. Johnson – Christian Kiefer – Matthew Komatsu – Ilyse Kusnetz – Ada Limón – Rebecca Makkai – John Mauk – Christopher Merrill – Philip Metres – Kathryn Miles – Dinty W. Moore – Honor Moore – Aimee Nezhukumatathil – Bich Minh Nguyen – Téa Obreht – Kristen Radtke – Suzanne Roberts – Roxana Robinson – Schafer John c – Dan Sheehan – Tom Sleigh – Patricia Smith – Ira Sukrungurang – Christopher Paul Wolfe – Sholeh Wolpé
The Kiss:
Intimacies from Writers
by Brian Turner (Editor)
Paperback
Pages: 256
ISBN-13: 9780393356885
Publisher: Norton, W. W. & Company, Inc.
Available in paperback on February 12, 2019
$15.71
# New books
The Kiss:
Intimacies from Writers
• fleursdumal.nl magazine
More in: - Book Lovers, - Book Stories, - Bookstores, Archive S-T, Art & Literature News, Invisible poetry, Natural history
---
Antoine de Saint-Exupéry (1900-1944) aspirait à un monde où l'action et le rêve fussent intimement liés, convaincu qu'en cette coïncidence résidait la vérité de l'expérience vécue.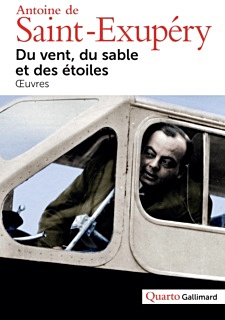 Sa voie fut celle du consentement au risque : le désert et les périls aériens, qui ouvrent alors au trésor caché de l'existence, à la révélation de ce qui nous tient fraternellement et spirituellement aux nôtres et au monde.
Saint-Exupéry s'est appuyé sur son exceptionnelle expérience d'aviateur pour affirmer sa confiance dans la grandeur humaine, accessible à chacun par l'engagement librement consenti. Toute son œuvre littéraire – ici resituée dans le mouvement biographique qui l'a vue naître – est une tentative admirable pour restituer poétiquement la substance même de l'existence, sa vérité intime et sincère – celle du cœur.
Réunissant les œuvres littéraires d'Antoine de Saint-Exupéry, de ses premiers contes et poèmes de jeunesse, inspirés par son apprentissage de pilote, à Citadelle, incluant ses quatre grands romans et Le Petit Prince, cette édition est enrichie de très nombreux documents inédits ou méconnus, se fonde sur les plus récentes découvertes et offre pour la première fois dans la collection Quarto un volume illustré en couleurs.
Antoine de Saint-Exupéry
Du vent, du sable et des étoiles. Œuvres
Littérature française
XXe siècle
Édition d'Alban Cerisier
Éditions Gallimard
Collection Quarto
Parution : 15-11-2018
1680 pages
602 ill.
sous couverture illustrée, 140 x 205 mm
ISBN : 9782072742422
Gencode : 9782072742422
Code distributeur : G00982
32€
# New books
Antoine de Saint-Exupéry
Œuvres
• fleursdumal.nl magazine
More in: - Book News, - Bookstores, Antoine de Saint-Exupéry, Archive E-F, Art & Literature News
---
"See glossy photos of bathroom doorknobs and mail slots, learn more about early community newsletters, whistle with the neighborhood bagpiper. In two words: be amazed." –Sebastian Hofer, The Detroit News
Lafayette Park, a middle-class residential area in downtown Detroit, is home to the largest collection of buildings designed by Ludwig Mies van der Rohe in the world.
Throughout the 1990s and 2000s, it remained one of Detroit's most racially integrated and economically stable neighborhoods, although it was surrounded by evidence of a city in financial distress.
Through interviews with and essays by residents, reproductions of archival material: new photographs by Karin Jobst, Vasco Roma and Corine Vermeulen, and previously unpublished photographs by documentary filmmaker Janine Debanné.
Thanks for the View, Mr. Mies examines the way that Lafayette Park residents confront and interact with this unique modernist environment.
This book is a reaction against the way that iconic modernist architecture is often represented. Whereas other writers may focus on the design intentions of the architect, authors Aubert, Cavar and Chandani seek to show the organic and idiosyncratic ways in which the people who live in Lafayette Park actually use the architecture and how this experience, in turn, affects their everyday lives.
Thanks for the View, Mr. Mies was originally published in 2012, two years before the city of Detroit entered into the largest municipal bankruptcy in the country.
The 2019 edition of Thanks for the View, Mr. Mies includes a revised introduction and two new texts by Lafayette Park residents, and authors, Marsha Music and Matthew Piper.
Music and Piper reflect on the changes the neighborhood underwent between 2012 and 2018, when the city went through and emerged from bankruptcy and entered into a new phase, as a desirable place for real estate investment.
Thanks for the View, Mr. Mies
Lafayette Park, Detroit
Edited by Danielle Aubert, Lana Cavar, Natasha Chandani. Text by Danielle Aubert, Lana Cavar, Natasha Chandani, Marsha Music, Matthew Piper.
URBAN STUDIES AND THEORY
Publisher Metropolis Books
Forthcoming | 4/23/2019
Paperback, 6.5 x 9.5 in.
304 pgs
Illustrated throughout
ISBN 9781942884408
$29.95
# New books
Thanks for the View, Mr. Mies
Lafayette Park, Detroit
URBAN STUDIES AND THEORY

• fleursdumal.nl magazine
More in: - Book News, - Bookstores, Architecture, Archive Q-R, Art & Literature News, Bauhaus, Bauhaus, De Stijl, Modernisme
---
Jean Cocteau (1889 – 1963) is een kunstenaar die tot de verbeelding spreekt. Hij uitte zich in bijna alle artistieke media: poëzie, literatuur, beeldende kunst, vormgeving, theater en zijn favoriete medium: film.
Meer nog dan om zijn werk was Cocteau bekend om zijn opmerkelijke leven. Hij omgaf zich met beroemdheden als Sergei Diaghilev, Edith Piaf, Pablo Picasso en Coco Chanel, en raakte geregeld in opspraak vanwege zijn homoseksualiteit en drugsgebruik.
Het oeuvre van Cocteau was een voorbode van de multidisciplinaire praktijken van ontwerpers en kunstenaars van nu. Jean Cocteau | Metamorphosis werpt licht op zijn voortdurende zelftransformatie en zijn zoektocht naar een eigen identiteit. In de hedendaagse maatschappij, waarin het emancipatiedebat weer hoogtij viert en waarin de persoonlijke beeld-en identiteitsvorming in hoge mate beïnvloedbaar is, zijn Cocteau's leven en werk opnieuw actueel.
Zoals jonge mensen zich tegenwoordig digitaal een identiteit aanmeten, had Cocteau de gave om zichzelf via diverse media steeds met andere ogen te bezien en te laten zien. Jean Cocteau | Metamorphosis toont veel van die gezichten, in woord en in beeld.
Jean Cocteau
Metamorphosis
door Ioannis Kontaxopoulos
november 2018
ISBN 978-94-6208-470-4
design: Berry van Gerwen
Nederlands, Frans
paperback
17 x 24 cm
320 pag.
geillustreerd (150 kleur)
in samenwerking met: Design Museum den Bosch
NAi Boekverkopers / Booksellers
€ 34,95
De tentoonstelling over Jean Cocteau in het Design Museum Den Bosch, loopt nog tot en met 10 maart 2019.
# New books
Jean Cocteau
Metamorphosis
• fleursdumal.nl magazine
More in: - Book News, - Bookstores, Archive C-D, Archive C-D, Art & Literature News, DANCE, Design, Exhibition Archive, FDM Art Gallery, Jean Cocteau, Maison de la Poésie, Museum of Literary Treasures, Surrealism, SURREALISM, Surrealisme, THEATRE
---
This book provides a fresh assessment of the works of poet and painter Mina Loy (1882 – 1966).

Laura Scuriatti shows how Loy's "eccentric" writing and art celebrate ideas and aesthetics central to the modernist movement while simultaneously critiquing them, resulting in a continually self-reflexive and detached stance that Scuriatti terms "critical modernism."
Drawing on neglected archival material, Scuriatti illuminates the often-overlooked influence of Loy's time spent amid Italian avant-garde culture. In particular, she considers Loy's assessment of the nature of genius and sexual identity as defined by philosopher Otto Weininger and in Lacerba, a magazine founded by Futurist leader Giovanni Papini. She also investigates Loy's reflections on the artistic masterpiece in relation to the world of commodities; explores the dialogic nature of the self in Loy's autobiographical projects; and shows how Loy used her "eccentric" stance as a political position, especially in her later career in the United States.
Offering new insights into Loy's feminism and tracing the writer's lifelong exploration of themes such as authorship, art, identity, genius, and cosmopolitanism, this volume prompts readers to rethink the place, value, and function of key modernist concepts through the critical spaces created by Loy's texts.
Laura Scuriatti, professor of English and comparative literature at Bard College Berlin, is coeditor of The Exhibit in the Text: Museological Practices of Literature.
Mina Loy's Critical Modernism
Laura Scuriatti
Hardcover
320 pages
Literature – European
ISBN 13: 9780813056302
$85.00
Available for pre-order.
This book will be available in July 2019
(Pub Date: 5/7/2019)
# New books
Mina Loy
Critical Modernism
• fleursdumal.nl magazine
More in: - Book News, - Bookstores, Archive K-L, Archive K-L, Archive S-T, Art & Literature News, Futurism, Loy, Mina
---
Older Entries »
Thank you for reading FLEURSDUMAL.NL - magazine for art & literature