Archive S-T
·
The Kiss: Intimacies from Writers
·
Mina Loy's Critical Modernism by Laura Scuriatti
·
Leïla Slimani: Dans le jardin de l'ogre
·
Saki: The Unrest-Cure (short story)
·
Three Poems by Hannah Sullivan – Winner of the T.S. Eliot Prize 2018
·
Saki: The Match-Maker (short story)
·
Carmen Sylva: Der Krieg (Gedicht)
·
Gertrude Stein: A Poem About Waldberg
·
Saki: The Blind Spot (short story)
·
Sara Teasdale: The Look
·
Oliver Sacks: Dankbaarheid. Essays
·
Sibylla SCHWARZ: Ach, Amor, nimb dein schwäres Joch von mir
A deliciously diverse anthology of essays, stories, poems, and graphic memoirs, where writers explore the deeply human act of kissing.
Kisses from Nick Flynn, Rebecca Makkai, Pico Iyer, Ilyse Kusnetz, Andre Dubus III, Christian Kiefer, Camille T. Dungy, Major Jackson, Bich Minh Nguyen, Terrance Hayes, Ada Limón, Honor Moore, Téa Obreht and Dan Sheehan, Kazim Ali, Beth Ann Fennelly, and others.
In this wide-ranging collection of essays, stories, graphic memoir, and cross-genre work, writers explore the deeply human act of kissing, and share their thoughts on a specific kiss—the unexpected and unforgettable, the sublime and the ambiguous, the devastating and the regenerative. Selections from beloved authors "tantalize with such grace that they linger sweetly in your mind for days" (New York Times Book Review), as they explore the messy and complicated intimacies that exist in our actual lives, as well as in the complicated landscape of the imagination.
This is a book meant to be read from cover to cover, just as much as it's meant to be dipped into—with each kiss pulling us closer to the moments in our lives that matter most.
From Sioux Falls to Khartoum, from Kyoto to Reykjavik; from the panchayat forests of India to the Giant's Causeway on the coast of Northern Ireland; in taxis and at bus stops, in kitchens and sleigh beds, haystacks and airports around the globe—people are kissing one another.
The sublime kiss. The ambiguous kiss. The devastating kiss. The kiss we can't take back. The kiss we can never give. The kiss that changes a life. In this anthology, writers and thinkers share their thoughts on a specific kiss—the unexpected and unforgettable—in an attempt to bridge the gulf, to connect us to one another on a deeply human level, and to explore the messy and complicated intimacies that exist in our actual lives, as well as in the complicated landscape of the imagination.
Sparked and developed from a series curated for Guernica by editor Brian Turner, this is a book meant to be read from cover to cover, just as much as it's meant to be dipped into—with each kiss pulling us closer to the moments in our lives that matter most.
Brian Turner is the author of the memoir My Life as a Foreign Country and the poetry collections Here, Bullet and Phantom Noise. He directs the low-residency MFA at Sierra Nevada College. The Kiss was conceived with his late wife, the acclaimed poet Ilyse Kusnetz, to whom it is dedicated. It was developed from a series he curated for Guernica.
Contributors: Kim Addonizio – Kazim Ali – J. Mae Barizo – Laure-Anne Bosselaar – Kurt Brown – Nickole Brown – Benjamin Busch – Brian Castner – Tina Chang – Steven Church – Adam Dalva – Mark Doty – Andre Dubus III – Camille T. Dungy – Martín Espada – Dave Essinger – Siobhan Fallon – Beth Ann Fennelly – Nick Flynn – Kimiko Hahn – Cameron Dezen Hammon – Terrance Hayes – Pico Iyer – Major Jackson – Lacy M. Johnson – Christian Kiefer – Matthew Komatsu – Ilyse Kusnetz – Ada Limón – Rebecca Makkai – John Mauk – Christopher Merrill – Philip Metres – Kathryn Miles – Dinty W. Moore – Honor Moore – Aimee Nezhukumatathil – Bich Minh Nguyen – Téa Obreht – Kristen Radtke – Suzanne Roberts – Roxana Robinson – Schafer John c – Dan Sheehan – Tom Sleigh – Patricia Smith – Ira Sukrungurang – Christopher Paul Wolfe – Sholeh Wolpé
The Kiss:
Intimacies from Writers
by Brian Turner (Editor)
Paperback
Pages: 256
ISBN-13: 9780393356885
Publisher: Norton, W. W. & Company, Inc.
Available in paperback on February 12, 2019
$15.71
# New books
The Kiss:
Intimacies from Writers
• fleursdumal.nl magazine
More in: - Book Lovers, - Book Stories, - Bookstores, Archive S-T, Art & Literature News, Invisible poetry, Natural history
---
This book provides a fresh assessment of the works of poet and painter Mina Loy (1882 – 1966).

Laura Scuriatti shows how Loy's "eccentric" writing and art celebrate ideas and aesthetics central to the modernist movement while simultaneously critiquing them, resulting in a continually self-reflexive and detached stance that Scuriatti terms "critical modernism."
Drawing on neglected archival material, Scuriatti illuminates the often-overlooked influence of Loy's time spent amid Italian avant-garde culture. In particular, she considers Loy's assessment of the nature of genius and sexual identity as defined by philosopher Otto Weininger and in Lacerba, a magazine founded by Futurist leader Giovanni Papini. She also investigates Loy's reflections on the artistic masterpiece in relation to the world of commodities; explores the dialogic nature of the self in Loy's autobiographical projects; and shows how Loy used her "eccentric" stance as a political position, especially in her later career in the United States.
Offering new insights into Loy's feminism and tracing the writer's lifelong exploration of themes such as authorship, art, identity, genius, and cosmopolitanism, this volume prompts readers to rethink the place, value, and function of key modernist concepts through the critical spaces created by Loy's texts.
Laura Scuriatti, professor of English and comparative literature at Bard College Berlin, is coeditor of The Exhibit in the Text: Museological Practices of Literature.
Mina Loy's Critical Modernism
Laura Scuriatti
Hardcover
320 pages
Literature – European
ISBN 13: 9780813056302
$85.00
Available for pre-order.
This book will be available in July 2019
(Pub Date: 5/7/2019)
# New books
Mina Loy
Critical Modernism
• fleursdumal.nl magazine
More in: - Book News, - Bookstores, Archive K-L, Archive K-L, Archive S-T, Art & Literature News, Futurism, Loy, Mina
---
«Une semaine qu'elle tient. Une semaine qu'elle n'a pas cédé. Adèle a été sage. En quatre jours, elle a couru trente-deux kilomètres.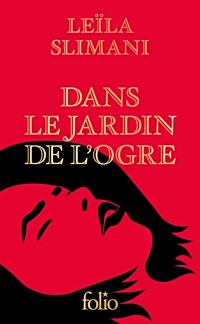 Elle est allée de Pigalle aux Champs-Élysées, du musée d'Orsay à Bercy. Elle a couru le matin sur les quais déserts.
La nuit, sur le boulevard Rochechouart et la place de Clichy. Elle n'a pas bu d'alcool et elle s'est couchée tôt.
Mais cette nuit, elle en a rêvé et n'a pas pu se rendormir.
Un rêve moite, interminable, qui s'est introduit en elle comme un souffle d'air chaud.
Adèle ne peut plus penser qu'à ça. Elle se lève, boit un café très fort dans la maison endormie. Debout dans la cuisine, elle se balance d'un pied sur l'autre.
Elle fume une cigarette. Sous la douche, elle a envie de se griffer, de se déchirer le corps en deux. Elle cogne son front contre le mur. Elle veut qu'on la saisisse, qu'on lui brise le crâne contre la vitre.
Dès qu'elle ferme les yeux, elle entend les bruits, les soupirs, les hurlements, les coups. Un homme nu qui halète, une femme qui jouit. Elle voudrait n'être qu'un objet au milieu d'une horde, être dévorée, sucée, avalée tout entière.
Qu'on lui pince les seins, qu'on lui morde le ventre.
Elle veut être une poupée dans le jardin de l'ogre.»
Leïla Slimani
Dans le jardin de l'ogre
Nouvelle édition à tirage limité en 2018
Prix littéraire de la Mamounia 2015
Collection Folio, Gallimard
Parution : 01-11-2018
240 pages
sous couverture illustrée
108 x 178 mm
Roman
Littérature française
ISBN : 9782072821967
Gencode : 9782072821967
Code distributeur : G02382
Prix : 8,05 €
# New books
Leïla Slimani
Dans le jardin de l'ogre
Nouvelle édition
• fleursdumal.nl magazine
More in: - Book News, - Bookstores, Archive S-T, Art & Literature News
---
The Unrest-Cure
On the rack in the railway carriage immediately opposite Clovis was a solidly wrought travelling-bag, with a carefully written label, on which was inscribed, "J. P. Huddle, The Warren, Tilfield, near Slowborough." Immediately below the rack sat the human embodiment of the label, a solid, sedate individual, sedately dressed, sedately conversational.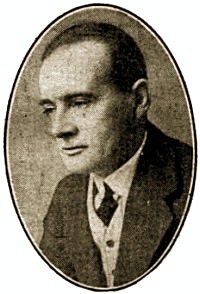 Even without his conversation (which was addressed to a friend seated by his side, and touched chiefly on such topics as the backwardness of Roman hyacinths and the prevalence of measles at the Rectory), one could have gauged fairly accurately the temperament and mental outlook of the travelling bag's owner. But he seemed unwilling to leave anything to the imagination of a casual observer, and his talk grew presently personal and introspective.
"I don't know how it is," he told his friend, "I'm not much over forty, but I seem to have settled down into a deep groove of elderly middle-age. My sister shows the same tendency. We like everything to be exactly in its accustomed place; we like things to happen exactly at their appointed times; we like everything to be usual, orderly, punctual, methodical, to a hair's breadth, to a minute. It distresses and upsets us if it is not so. For instance, to take a very trifling matter, a thrush has built its nest year after year in the catkin-tree on the lawn; this year, for no obvious reason, it is building in the ivy on the garden wall. We have said very little about it, but I think we both feel that the change is unnecessary, and just a little irritating."
"Perhaps," said the friend, "it is a different thrush."
"We have suspected that," said J. P. Huddle, "and I think it gives us even more cause for annoyance. We don't feel that we want a change of thrush at our time of life; and yet, as I have said, we have scarcely reached an age when these things should make themselves seriously felt."
"What you want," said the friend, "is an Unrest-cure."
"An Unrest-cure? I've never heard of such a thing."
"You've heard of Rest-cures for people who've broken down under stress of too much worry and strenuous living; well, you're suffering from overmuch repose and placidity, and you need the opposite kind of treatment."
"But where would one go for such a thing?"
"Well, you might stand as an Orange candidate for Kilkenny, or do a course of district visiting in one of the Apache quarters of Paris, or give lectures in Berlin to prove that most of Wagner's music was written by Gambetta; and there's always the interior of Morocco to travel in. But, to be really effective, the Unrest-cure ought to be tried in the home. How you would do it I haven't the faintest idea."
It was at this point in the conversation that Clovis became galvanized into alert attention. After all, his two days' visit to an elderly relative at Slowborough did not promise much excitement. Before the train had stopped he had decorated his sinister shirt-cuff with the inscription, "J. P. Huddle, The Warren, Tilfield, near Slowborough."
Two mornings later Mr. Huddle broke in on his sister's privacy as she sat reading Country Life in the morning room. It was her day and hour and place for reading Country Life, and the intrusion was absolutely irregular; but he bore in his hand a telegram, and in that household telegrams were recognized as happening by the hand of God. This particular telegram partook of the nature of a thunderbolt. "Bishop examining confirmation class in neighbourhood unable stay rectory on account measles invokes your hospitality sending secretary arrange."
"I scarcely know the Bishop; I've only spoken to him once," exclaimed J. P. Huddle, with the exculpating air of one who realizes too late the indiscretion of speaking to strange Bishops. Miss Huddle was the first to rally; she disliked thunderbolts as fervently as her brother did, but the womanly instinct in her told her that thunderbolts must be fed.
"We can curry the cold duck," she said. It was not the appointed day for curry, but the little orange envelope involved a certain departure from rule and custom. Her brother said nothing, but his eyes thanked her for being brave.
"A young gentleman to see you," announced the parlour-maid.
"The secretary!" murmured the Huddles in unison; they instantly stiffened into a demeanour which proclaimed that, though they held all strangers to be guilty, they were willing to hear anything they might have to say in their defence. The young gentleman, who came into the room with a certain elegant haughtiness, was not at all Huddle's idea of a bishop's secretary; he had not supposed that the episcopal establishment could have afforded such an expensively upholstered article when there were so many other claims on its resources. The face was fleetingly familiar; if he had bestowed more attention on the fellow-traveller sitting opposite him in the railway carriage two days before he might have recognized Clovis in his present visitor.
"You are the Bishop's secretary?" asked Huddle, becoming consciously deferential.
"His confidential secretary," answered Clovis. "You may call me Stanislaus; my other name doesn't matter. The Bishop and Colonel Alberti may be here to lunch. I shall be here in any case."
It sounded rather like the programme of a Royal visit.
"The Bishop is examining a confirmation class in the neighbourhood, isn't he?" asked Miss Huddle.
"Ostensibly," was the dark reply, followed by a request for a large-scale map of the locality.
Clovis was still immersed in a seemingly profound study of the map when another telegram arrived. It was addressed to "Prince Stanislaus, care of Huddle, The Warren, etc." Clovis glanced at the contents and announced: "The Bishop and Alberti won't be here till late in the afternoon." Then he returned to his scrutiny of the map.
The luncheon was not a very festive function. The princely secretary ate and drank with fair appetite, but severely discouraged conversation. At the finish of the meal he broke suddenly into a radiant smile, thanked his hostess for a charming repast, and kissed her hand with deferential rapture.
Miss Huddle was unable to decide in her mind whether the action savoured of Louis Quatorzian courtliness or the reprehensible Roman attitude towards the Sabine women. It was not her day for having a headache, but she felt that the circumstances excused her, and retired to her room to have as much headache as was possible before the Bishop's arrival. Clovis, having asked the way to the nearest telegraph office, disappeared presently down the carriage drive. Mr. Huddle met him in the hall some two hours later, and asked when the Bishop would arrive.
"He is in the library with Alberti," was the reply.
"But why wasn't I told? I never knew he had come!" exclaimed Huddle.
"No one knows he is here," said Clovis; "the quieter we can keep matters the better. And on no account disturb him in the library. Those are his orders."
"But what is all this mystery about? And who is Alberti? And isn't the Bishop going to have tea?"
"The Bishop is out for blood, not tea."
"Blood!" gasped Huddle, who did not find that the thunderbolt improved on acquaintance.
"To-night is going to be a great night in the history of Christendom," said Clovis. "We are going to massacre every Jew in the neighbourhood."
"To massacre the Jews!" said Huddle indignantly. "Do you mean to tell me there's a general rising against them?"
"No, it's the Bishop's own idea. He's in there arranging all the details now."
"But — the Bishop is such a tolerant, humane man."
"That is precisely what will heighten the effect of his action. The sensation will be enormous."
That at least Huddle could believe.
"He will be hanged!" he exclaimed with conviction.
"A motor is waiting to carry him to the coast, where a steam yacht is in readiness."
"But there aren't thirty Jews in the whole neighbourhood," protested Huddle, whose brain, under the repeated shocks of the day, was operating with the uncertainty of a telegraph wire during earthquake disturbances.
"We have twenty-six on our list," said Clovis, referring to a bundle of notes. "We shall be able to deal with them all the more thoroughly."
"Do you mean to tell me that you are meditating violence against a man like Sir Leon Birberry," stammered Huddle; "he's one of the most respected men in the country."
"He's down on our list," said Clovis carelessly; "after all, we've got men we can trust to do our job, so we shan't have to rely on local assistance. And we've got some Boy-scouts helping us as auxiliaries."
"Boy-scouts!"
"Yes; when they understood there was real killing to be done they were even keener than the men."
"This thing will be a blot on the Twentieth Century!"
"And your house will be the blotting-pad. Have you realized that half the papers of Europe and the United States will publish pictures of it? By the way, I've sent some photographs of you and your sister, that I found in the library, to the MATIN and DIE WOCHE; I hope you don't mind. Also a sketch of the staircase; most of the killing will probably be done on the staircase."
The emotions that were surging in J. P. Huddle's brain were almost too intense to be disclosed in speech, but he managed to gasp out: "There aren't any Jews in this house."
"Not at present," said Clovis.
"I shall go to the police," shouted Huddle with sudden energy.
"In the shrubbery," said Clovis, "are posted ten men who have orders to fire on anyone who leaves the house without my signal of permission. Another armed picquet is in ambush near the front gate. The Boy-scouts watch the back premises."
At this moment the cheerful hoot of a motor-horn was heard from the drive. Huddle rushed to the hall door with the feeling of a man half awakened from a nightmare, and beheld Sir Leon Birberry, who had driven himself over in his car. "I got your telegram," he said, "what's up?"
Telegram? It seemed to be a day of telegrams.
"Come here at once. Urgent. James Huddle," was the purport of the message displayed before Huddle's bewildered eyes.
"I see it all!" he exclaimed suddenly in a voice shaken with agitation, and with a look of agony in the direction of the shrubbery he hauled the astonished Birberry into the house. Tea had just been laid in the hall, but the now thoroughly panic-stricken Huddle dragged his protesting guest upstairs, and in a few minutes' time the entire household had been summoned to that region of momentary safety. Clovis alone graced the tea-table with his presence; the fanatics in the library were evidently too immersed in their monstrous machinations to dally with the solace of teacup and hot toast. Once the youth rose, in answer to the summons of the front-door bell, and admitted Mr. Paul Isaacs, shoemaker and parish councillor, who had also received a pressing invitation to The Warren. With an atrocious assumption of courtesy, which a Borgia could hardly have outdone, the secretary escorted this new captive of his net to the head of the stairway, where his involuntary host awaited him.
And then ensued a long ghastly vigil of watching and waiting. Once or twice Clovis left the house to stroll across to the shrubbery, returning always to the library, for the purpose evidently of making a brief report. Once he took in the letters from the evening postman, and brought them to the top of the stairs with punctilious politeness. After his next absence he came half-way up the stairs to make an announcement.
"The Boy-scouts mistook my signal, and have killed the postman. I've had very little practice in this sort of thing, you see. Another time I shall do better."
The housemaid, who was engaged to be married to the evening postman, gave way to clamorous grief.
"Remember that your mistress has a headache," said J. P. Huddle. (Miss Huddle's headache was worse.)
Clovis hastened downstairs, and after a short visit to the library returned with another message:
"The Bishop is sorry to hear that Miss Huddle has a headache. He is issuing orders that as far as possible no firearms shall be used near the house; any killing that is necessary on the premises will be done with cold steel. The Bishop does not see why a man should not be a gentleman as well as a Christian."
That was the last they saw of Clovis; it was nearly seven o'clock, and his elderly relative liked him to dress for dinner. But, though he had left them for ever, the lurking suggestion of his presence haunted the lower regions of the house during the long hours of the wakeful night, and every creak of the stairway, every rustle of wind through the shrubbery, was fraught with horrible meaning. At about seven next morning the gardener's boy and the early postman finally convinced the watchers that the Twentieth Century was still unblotted.
"I don't suppose," mused Clovis, as an early train bore him townwards, "that they will be in the least grateful for the Unrest-cure."
The Unrest-Cure
From 'The Chronicles of Clovis'
by Saki (H. H. Munro)
(1870 – 1916)
• fleursdumal.nl magazine
More in: Archive S-T, Saki, Saki, The Art of Reading
---
Hannah Sullivan's debut collection is a revelation – three long poems of fresh ambition, intensity, and substance.
Though each poem stands apart, their inventive and looping encounters make for a compelling unity.
"You, Very Young in New York" captures a great American city, in all its alluring detail. It is a wry and tender study of romantic possibility, disappointment, and the obduracy of innocence.
"Repeat until Time" begins with a move to California and unfolds into an essay on repetition and returning home, at once personal and philosophical.
"The Sandpit after Rain" explores the birth of a child and the loss of a father with exacting clarity.
In Three Poems, readers will experience Sullivan's work with the same exhilaration as they might the great modernizing poems of Eliot and Pound, but with the unique perspective of a brilliant new female voice.
Hannah Sullivan lives in London with her husband and two sons and is an Associate Professor of English at New College, Oxford. She received her PhD from Harvard in 2008 and taught in California for four years.
She is currently associate professor of English at New College, Oxford. Her study of modernist writing, The Work of Revision, was published in 2013 and awarded the Rose Mary Crawshay Prize by the British Academy. Her debut poetry collection, Three Poems, was published by Faber in 2018 and was awarded the prestigious TS Eliot Prize.
Three Poems
by Hannah Sullivan
Paperback: 80 pages
Publisher: Faber & Faber; Main edition (18 Jan. 2018)
Language: English
ISBN-10: 9780571337675
ISBN-13: 978-0571337675
ASIN: 0571337678
Product Dimensions: 15.9 x 1.3 x 21 cm
# new poetry
Three Poems
by Hannah Sullivan
• fleursdumal.nl magazine
More in: - Book News, - Bookstores, Archive S-T, Archive S-T, Art & Literature News, Awards & Prizes
---
The Match-Maker
The grill-room clock struck eleven with the respectful unobtrusiveness of one whose mission in life is to be ignored. When the flight of time should really have rendered abstinence and migration imperative the lighting apparatus would signal the fact in the usual way.
Six minutes later Clovis approached the supper-table, in the blessed expectancy of one who has dined sketchily and long ago.
"I'm starving," he announced, making an effort to sit down gracefully and read the menu at the same time.
"So I gathered;" said his host, "from the fact that you were nearly punctual. I ought to have told you that I'm a Food Reformer. I've ordered two bowls of bread-and-milk and some health biscuits. I hope you don't mind."
Clovis pretended afterwards that he didn't go white above the collar-line for the fraction of a second.
"All the same," he said, "you ought not to joke about such things. There really are such people. I've known people who've met them. To think of all the adorable things there are to eat in the world, and then to go through life munching sawdust and being proud of it."
"They're like the Flagellants of the Middle Ages, who went about mortifying themselves."
"They had some excuse," said Clovis. "They did it to save their immortal souls, didn't they? You needn't tell me that a man who doesn't love oysters and asparagus and good wines has got a soul, or a stomach either. He's simply got the instinct for being unhappy highly developed."
Clovis relapsed for a few golden moments into tender intimacies with a succession of rapidly disappearing oysters.
"I think oysters are more beautiful than any religion," he resumed presently. "They not only forgive our unkindness to them; they justify it, they incite us to go on being perfectly horrid to them. Once they arrive at the supper-table they seem to enter thoroughly into the spirit of the thing. There's nothing in Christianity or Buddhism that quite matches the sympathetic unselfishness of an oyster. Do you like my new waistcoat? I'm wearing it for the first time to-night."
"It looks like a great many others you've had lately, only worse. New dinner waistcoats are becoming a habit with you."
"They say one always pays for the excesses of one's youth; mercifully that isn't true about one's clothes. My mother is thinking of getting married."
"Again!"
"It's the first time."
"Of course, you ought to know. I was under the impression that she'd been married once or twice at least."
"Three times, to be mathematically exact. I meant that it was the first time she'd thought about getting married; the other times she did it without thinking. As a matter of fact, it's really I who am doing the thinking for her in this case. You see, it's quite two years since her last husband died."
"You evidently think that brevity is the soul of widowhood."
"Well, it struck me that she was getting moped, and beginning to settle down, which wouldn't suit her a bit. The first symptom that I noticed was when she began to complain that we were living beyond our income. All decent people live beyond their incomes nowadays, and those who aren't respectable live beyond other peoples. A few gifted individuals manage to do both."
"It's hardly so much a gift as an industry."
"The crisis came," returned Clovis, "when she suddenly started the theory that late hours were bad for one, and wanted me to be in by one o'clock every night. Imagine that sort of thing for me, who was eighteen on my last birthday."
"On your last two birthdays, to be mathematically exact."
"Oh, well, that's not my fault. I'm not going to arrive at nineteen as long as my mother remains at thirty-seven. One must have some regard for appearances."
"Perhaps your mother would age a little in the process of settling down."
"That's the last thing she'd think of. Feminine reformations always start in on the failings of other people. That's why I was so keen on the husband idea."
"Did you go as far as to select the gentleman, or did you merely throw out a general idea, and trust to the force of suggestion?"
"If one wants a thing done in a hurry one must see to it oneself. I found a military Johnny hanging round on a loose end at the club, and took him home to lunch once or twice. He'd spent most of his life on the Indian frontier, building roads, and relieving famines and minimizing earthquakes, and all that sort of thing that one does do on frontiers. He could talk sense to a peevish cobra in fifteen native languages, and probably knew what to do if you found a rogue elephant on your croquet-lawn; but he was shy and diffident with women. I told my mother privately that he was an absolute woman-hater; so, of course, she laid herself out to flirt all she knew, which isn't a little."
"And was the gentleman responsive?"
"I hear he told some one at the club that he was looking out for a Colonial job, with plenty of hard work, for a young friend of his, so I gather that he has some idea of marrying into the family."
"You seem destined to be the victim of the reformation, after all."
Clovis wiped the trace of Turkish coffee and the beginnings of a smile from his lips, and slowly lowered his dexter eyelid. Which, being interpreted, probably meant, "I DON'T think!"
The Match-Maker
From 'The Chronicles of Clovis'
by Saki (H. H. Munro)
(1870 – 1916)
fleursdumal.nl magazine
More in: Archive S-T, Saki, Saki, The Art of Reading
---
Der Krieg
Aus Plewna wandert ein Geisterzug,
Die türkischen Helden gefangen,
In Fetzen und barfuss, von Hunger verzehrt,
Die Glieder schlottern und hangen.
Viel Tausende wanken wie Schatten dahin,
Zur Donau ziehen die Armen,
Die nächtlichen Wolken durchheult der Wind,
Laut brüllend, wie Schlachtenerbarmen.
In lautloser Stille, so wandern sie hin
Durch schneeverdichtete Fluren,
Bedeckt mit Leichen – die Raben und Kräh'n
Verkünden der Fallenden Spuren.
Nur Leichen liegen von Plewna hin
Zur Donau in Reihen gesäet,
Ein grässlich' Schlachtfeld, wo Ross und Mann
Am Wagen erfroren, verwehet.
Die Wandernden schreien um Hülfe noch,
Dann knien sie, beten stille,
Mit ihren Armen gen Morgenland,
Und sterben -'s ist Allahs Wille.
Von Plewna zur Donau, wer Kräfte hat,
Vollendet die grausige Reise,
Da glitzert düster im Abendrot
Nicropolis, starrend von Eise.
Und rings ertönt ein Heulen und Schrei'n:
"O wollet uns Speise doch geben!
Was habt Ihr nicht lieber erschossen uns gleich!"
Die Lüfte, die eisigen, beben.
Zehntausend Gefangene schreien nach Brot,
Kein Brot ist zur Stunde zu haben,
Und markerschütternd durchtobt der Schrei
Die Straßen, die Wälle, den Graben.
Zehntausend liegen in jener Nacht
Verhungernd, mit sterbendem Munde,
Die Sieger sind selber von Tod bedroht –
Kein Brot! und nur Eis in der Runde!
Kein Brot! Und von jenseits da winkt das Land,
In dem lange verheißenen Frieden,
Doch hat sie die Donau mit krachendem Eis
In gewaltigen Massen geschieden.
Kein Brot! und es frieret in jener Nacht,
Als hätte Natur sich geschworen,
Den beiden Heeren den Untergang,
Fast waren sie alle verloren.
Doch endlich grauet der Tag, es kann
Die Panzerbarkasse nun wagen,
Vom Eis getragen! ein wenig Brot
Zu gemarterten Helden zu tragen.
Carmen Sylva
(1843-1916)
Der Krieg
Gedicht
• fleursdumal.nl magazine
More in: Archive S-T, Archive S-T, CLASSIC POETRY, WAR & PEACE
---
A Poem About Waldberg
What I am afraid of is that they will just attract an awful bombardment on themselves in which they will have to be supported.
Oh no they won't do that.
I don't think they will do that.
What I think is that I will have to reach the country before I ask myself the way to see the city.
I don't mean this as a joke.
I know very well that I know all about nurses. Who doesn't. And who would like to see children win. I love my boy very much. His mother feeds him. I can smile and think of it. We both laugh together. Altogether I have said to them keep still.
Curtains a japanese curtain.
Complete flowers.
I never use a pass.
Of course you wouldn't.
You wouldn't be careful enough. I don't mean that.
How can I hear him speak. You don't mean a victim. Eugene Paul. What is Walberg's name.
I don't care for him.
I am not sorry for her.
I do not have flowers here.
C A L I F O R N I A
Let me see. What do you say. They can take care of riches. Kiss my hand. Why. Because Russians are rich. All Russians are valuable. That is what I said.
I wish I could be as funny as he is.
Yes thank you I believe in Russia.
Gertrude Stein
(1874-1946)
A Poem About Waldberg
• fleursdumal.nl magazine
More in: Archive S-T, Archive S-T, Gertrude Stein, Stein, Gertrude
---
The Blind Spot
"You've just come back from Adelaide's funeral, haven't you?" said Sir Lulworth to his nephew; "I suppose it was very like most other funerals?"
"I'll tell you all about it at lunch," said Egbert.
"You'll do nothing of the sort. It wouldn't be respectful either to your great-aunt's memory or to the lunch. We begin with Spanish olives, then a borshch, then more olives and a bird of some kind, and a rather enticing Rhenish wine, not at all expensive as wines go in this country, but still quite laudable in its way. Now there's absolutely nothing in that menu that harmonises in the least with the subject of your great-aunt Adelaide or her funeral. She was a charming woman, and quite as intelligent as she had any need to be, but somehow she always reminded me of an English cook's idea of a Madras curry."
"She used to say you were frivolous," said Egbert. Something in his tone suggested that he rather endorsed the verdict.
"I believe I once considerably scandalised her by declaring that clear soup was a more important factor in life than a clear conscience. She had very little sense of proportion. By the way, she made you her principal heir, didn't she?"
"Yes," said Egbert, "and executor as well. It's in that connection that I particularly want to speak to you."
"Business is not my strong point at any time," said Sir Lulworth, "and certainly not when we're on the immediate threshold of lunch."
"It isn't exactly business," explained Egbert, as he followed his uncle into the dining-room.
"It's something rather serious. Very serious."
"Then we can't possibly speak about it now," said Sir Lulworth; "no one could talk seriously during a borshch. A beautifully constructed borshch, such as you are going to experience presently, ought not only to banish conversation but almost to annihilate thought. Later on, when we arrive at the second stage of olives, I shall be quite ready to discuss that new book on Borrow, or, if you prefer it, the present situation in the Grand Duchy of Luxemburg. But I absolutely decline to talk anything approaching business till we have finished with the bird."
For the greater part of the meal Egbert sat in an abstracted silence, the silence of a man whose mind is focussed on one topic. When the coffee stage had been reached he launched himself suddenly athwart his uncle's reminiscences of the Court of Luxemburg.
"I think I told you that great-aunt Adelaide had made me her executor. There wasn't very much to be done in the way of legal matters, but I had to go through her papers."
"That would be a fairly heavy task in itself. I should imagine there were reams of family letters."
"Stacks of them, and most of them highly uninteresting. There was one packet, however, which I thought might repay a careful perusal. It was a bundle of correspondence from her brother Peter."
"The Canon of tragic memory," said Lulworth.
"Exactly, of tragic memory, as you say; a tragedy that has never been fathomed."
"Probably the simplest explanation was the correct one," said Sir Lulworth; "he slipped on the stone staircase and fractured his skull in falling."
Egbert shook his head. "The medical evidence all went to prove that the blow on the head was struck by some one coming up behind him. A wound caused by violent contact with the steps could not possibly have been inflicted at that angle of the skull. They experimented with a dummy figure falling in every conceivable position."
"But the motive?" exclaimed Sir Lulworth; "no one had any interest in doing away with him, and the number of people who destroy Canons of the Established Church for the mere fun of killing must be extremely limited. Of course there are individuals of weak mental balance who do that sort of thing, but they seldom conceal their handiwork; they are more generally inclined to parade it."
"His cook was under suspicion," said Egbert shortly.
"I know he was," said Sir Lulworth, "simply because he was about the only person on the premises at the time of the tragedy. But could anything be sillier than trying to fasten a charge of murder on to Sebastien? He had nothing to gain, in fact, a good deal to lose, from the death of his employer. The Canon was paying him quite as good wages as I was able to offer him when I took him over into my service. I have since raised them to something a little more in accordance with his real worth, but at the time he was glad to find a new place without troubling about an increase of wages. People were fighting rather shy of him, and he had no friends in this country. No; if anyone in the world was interested in the prolonged life and unimpaired digestion of the Canon it would certainly be Sebastien."
"People don't always weigh the consequences of their rash acts," said Egbert, "otherwise there would be very few murders committed. Sebastien is a man of hot temper."
"He is a southerner," admitted Sir Lulworth; "to be geographically exact I believe he hails from the French slopes of the Pyrenees. I took that into consideration when he nearly killed the gardener's boy the other day for bringing him a spurious substitute for sorrel. One must always make allowances for origin and locality and early environment; 'Tell me your longitude and I'll know what latitude to allow you,' is my motto."
"There, you see," said Egbert, "he nearly killed the gardener's boy."
"My dear Egbert, between nearly killing a gardener's boy and altogether killing a Canon there is a wide difference. No doubt you have often felt a temporary desire to kill a gardener's boy; you have never given way to it, and I respect you for your self-control. But I don't suppose you have ever wanted to kill an octogenarian Canon. Besides, as far as we know, there had never been any quarrel or disagreement between the two men. The evidence at the inquest brought that out very clearly."
"Ah!" said Egbert, with the air of a man coming at last into a deferred inheritance of conversational importance, "that is precisely what I want to speak to you about."
He pushed away his coffee cup and drew a pocket-book from his inner breast-pocket. From the depths of the pocket-book he produced an envelope, and from the envelope he extracted a letter, closely written in a small, neat handwriting.
"One of the Canon's numerous letters to Aunt Adelaide," he explained, "written a few days before his death. Her memory was already failing when she received it, and I daresay she forgot the contents as soon as she had read it; otherwise, in the light of what subsequently happened, we should have heard something of this letter before now. If it had been produced at the inquest I fancy it would have made some difference in the course of affairs. The evidence, as you remarked just now, choked off suspicion against Sebastien by disclosing an utter absence of anything that could be considered a motive or provocation for the crime, if crime there was."
"Oh, read the letter," said Sir Lulworth impatiently.
"It's a long rambling affair, like most of his letters in his later years," said Egbert. "I'll read the part that bears immediately on the mystery.
"'I very much fear I shall have to get rid of Sebastien. He cooks divinely, but he has the temper of a fiend or an anthropoid ape, and I am really in bodily fear of him. We had a dispute the other day as to the correct sort of lunch to be served on Ash Wednesday, and I got so irritated and annoyed at his conceit and obstinacy that at last I threw a cupful of coffee in his face and called him at the same time an impudent jackanapes. Very little of the coffee went actually in his face, but I have never seen a human being show such deplorable lack of self-control. I laughed at the threat of killing me that he spluttered out in his rage, and thought the whole thing would blow over, but I have several times since caught him scowling and muttering in a highly unpleasant fashion, and lately I have fancied that he was dogging my footsteps about the grounds, particularly when I walk of an evening in the Italian Garden.'
"It was on the steps in the Italian Garden that the body was found," commented Egbert, and resumed reading.
"'I daresay the danger is imaginary; but I shall feel more at ease when he has quitted my service.'"
Egbert paused for a moment at the conclusion of the extract; then, as his uncle made no remark, he added: "If lack of motive was the only factor that saved Sebastien from prosecution I fancy this letter will put a different complexion on matters."
"Have you shown it to anyone else?" asked Sir Lulworth, reaching out his hand for the incriminating piece of paper.
"No," said Egbert, handing it across the table, "I thought I would tell you about it first. Heavens, what are you doing?"
Egbert's voice rose almost to a scream. Sir Lulworth had flung the paper well and truly into the glowing centre of the grate. The small, neat handwriting shrivelled into black flaky nothingness.
"What on earth did you do that for?" gasped Egbert. "That letter was our one piece of evidence to connect Sebastien with the crime."
"That is why I destroyed it," said Sir Lulworth.
"But why should you want to shield him?" cried Egbert; "the man is a common murderer."
"A common murderer, possibly, but a very uncommon cook."
The Blind Spot
From 'Beasts and Super-Beasts'
by Saki (H. H. Munro)
(1870 – 1916)
• fleursdumal.nl magazine
More in: Archive S-T, Saki, Saki, The Art of Reading
---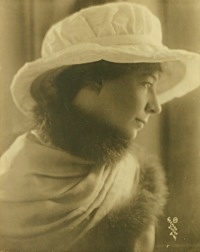 The Look
Strephon kissed me in the spring,
Robin in the fall,
But Colin only looked at me
And never kissed at all.
Strephon's kiss was lost in jest,
Robin's lost in play,
But the kiss in Colin's eyes
Haunts me night and day.
Sara Teasdale
(1884-1933)
The Look
• fleursdumal.nl magazine
More in: Archive S-T, Archive S-T, Teasdale, Sara
---
Oliver Sacks (1933 – 2015), befaamd neuroloog, wetenschapper en arts. Sacks studeerde medicijnen in Oxford, woonde sinds 1965 in New York en werkte als hoogleraar aan de NYU School of Medicine.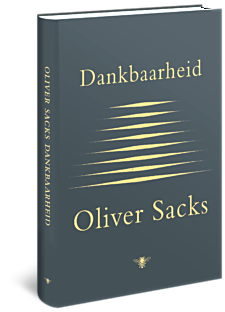 Oliver Sacks verwierf internationale roem met zijn populairwetenschappelijke boeken over de belevingswereld van zijn patiënten. Hij is de auteur van internationale bestsellers als Migraine, Ontwaken in verbijstering, De man die zijn vrouw voor een hoed hield, Stemmen zien, Een antropoloog op Mars, Musicofilia en Hallucinaties. In 2015 verscheen zijn autobiografie Onderweg. In augustus 2015 overleed hij in zijn woonplaats New York.
"Ik heb van mensen gehouden en zij hebben van mij gehouden, ik heb veel gekregen en ik heb iets teruggegeven, ik heb gelezen, gereisd, nagedacht en geschreven. Ik heb in contact gestaan met de wereld en de bijzondere uitwisselingen ervaren tussen een schrijver en zijn lezers. Maar in de eerste plaats ben ik op deze prachtige planeet een bewust denkend wezen geweest, een denkend dier, en dat alleen al was een enorm voorrecht en avontuur."
In februari 2015 maakte Oliver Sacks, in een aangrijpend stuk in The New York Times, bekend dat hij ongeneeslijk ziek was. Eind augustus overleed hij in New York, 82 jaar oud. Sinds het bericht van zijn ziekte werkte hij met grote gedrevenheid verder aan de boeken die hij nog wilde afmaken. Intussen publiceerde hij een reeks essays waarin hij probeerde grip te krijgen op het verloop van zijn ziekte en de betekenis van zijn naderende dood.
In Dankbaarheid zijn deze stukken bijeengebracht. Het is een boek dat getuigt van een grote veerkracht en menselijkheid: het laat zien hoe iemand die geconfronteerd wordt met het naderende einde toch het leven kan vieren en dankbaar kan zijn.
Auteur: Oliver Sacks
Titel: Dankbaarheid
Taal: Nederlands
Hardcover
2015
1e druk
80 pagina's
ISBN13 9789023497912
Uitgever De Bezige Bij
Vertaald door Luud Dorresteijn
€ 12,99
# new books
Oliver Sacks
Dankbaarheid. Essays
fleursdumal.nl magazine
More in: - Book News, - Book Stories, Archive S-T, AUDIO, CINEMA, RADIO & TV, Oliver Sacks, Psychiatric hospitals
---
Sibylla Schwarz
Ach, Amor, nimb dein schwäres Joch von mir
Ach, Amor, nimb dein schwäres Joch von mir,
kans müglich seyn, nimb wegk die Liebes Plagen,
dein Joch ist schwer, drümb kan ichs nicht mehr tragen,
du bist zu süß, drümb klag ich über dir.
Nimb wegk die Last, sie unterdruckt mich schier:
was sol ich doch vohn deinen Pillen sagen,
die bitter sind, und doch mir wohl behagen?
Ich steh und geh im Zweiffel für und für:
wo sol ich hin? Im fall ich bin allein
so denck ich nuhr: Ach möcht ich bey Ihr seyn!
bin ich bey Ihr, so steht mir vohr das Scheiden;
liebt sie mich dan, das ich so sehr begehr,
so ist mir doch die Süßigkeit zu schwär;
Ich will den Tod wohl für die Liebe leiden.
Sibylla Schwarz (1621 – 1638)
Gedicht: Ach, Amor, nimb dein schwäres Joch von mir
fleursdumal.nl magazine
More in: Archive S-T, Archive S-T, SIbylla Schwarz
---
Older Entries »
Thank you for reading FLEURSDUMAL.NL - magazine for art & literature