Archive S-T
·
August Stramm: Angriff
·
Bayard Taylor: The Eagle Hunter
·
Mrs. Sigourne: Birds of Grace
·
Mrs. Sigourne: Lincoln
·
Lo! the YEAR's FINAL DAY! (Sonnet XLII) by Anna Seward
·
Charles Sangster: Ingratitude
·
Mrs. Sigourne: "Laborare est Orare"
·
Charles Sangster: True Love
·
Nick J. Swarth publiceert roman: '1980 – De plasserparadox'
·
Sontag: Her Life and Work by Benjamin Moser
·
Gerard Scharn: de onkleurige
·
August Stramm: Allmacht
Angriff
Tücher
Winken
Flattern
Knattern.
Winde klatschen.
Dein Lachen weht.
Greifen Fassen
Balgen Zwingen
Kuß
Umfangen
Sinken
Nichts.
August Stramm
(1874-1915)
Allmacht
• fleursdumal.nl magazine
More in: Archive S-T, Archive S-T, Stramm, August, Stramm, August, WAR & PEACE
---
The Eagle Hunter
On the mighty summit, heaten
By the wintry sleet, I wander,
For I seek the monarch eagle
In his eyrie of the rock;
And I shout in fierce exulting,
When his gray wing on the darkness
Of the cloud above me flashes,
Wheeling downward to the shock!
Nearer, with his keen eye burning,
And his hungry beak extended —
With a shriek of anger swooping
Comes the storm-defying bird :
Yet as steady and unswerving,
Upward flies the fatal arrow,
And his death-cry on the sweeping
Of the sounding winds is heard!
From his wing I rob the plumage,
And it crowns me like a chieftain.
And his talons stud my girdle
Like the scales of olden mail;
Never wears the wild ranchero
Such a trophy on the vega,
Or the fiery-eyed Navajo,
In the Colorado's vale!
Bayard Taylor
(1825 – 1878)
The Eagle Hunter
fleursdumal.nl magazine
More in: Archive S-T, Archive S-T, Department of Birds of Prey, Western Fiction
---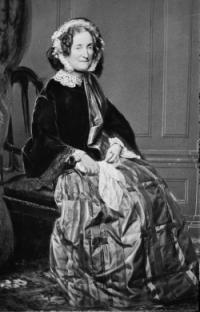 Birds of Grace
O little birds of grace,
To-day ye sweetly sing,
Yea, make my heart your nesting-place,
And all your gladness bring.
When ye are in my heart,
How swiftly pass the days!
The fears and doubts of life depart,
And leave their room to praise.
My work I find as play,
And all day long rejoice;
But, if I linger on my way,
I hear this warning voice:
_With fervor work and pray,
And let not coldness come,
Or birds of grace will fly away
To seek a warmer home_.
Mrs. Sigourne
(Lydia Huntley Sigourney,
1791 – 1865)
Birds of Grace
• fleursdumal.nl magazine
More in: Archive S-T, Archive S-T, CLASSIC POETRY
---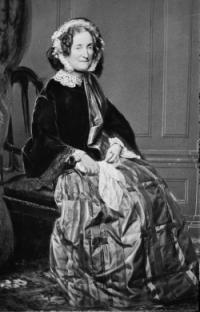 Lincoln
God placed on Lincoln's brow
A sad, majestic crown;
All enmity is friendship now,
And martyrdom renown.
A mighty-hearted man,
He toiled at Freedom's side,
And lived, as only heroes can,
The truth in which he died.
Like Moses, eyes so dim,
All signs he could not spell;
Yet he endured, as seeing Him
Who is invisible.
His life was under One
"Who made and loveth all;"
And when his mighty work was done,
How grand his coronal!
Mrs. Sigourne
(Lydia Huntley Sigourney,
1791 – 1865)
Lincoln
• fleursdumal.nl magazine
More in: Archive S-T, Archive S-T, CLASSIC POETRY
---
     Sonnet XLII
Lo! the YEAR's FINAL DAY! – Nature performs
Its obsequies with darkness, wind, and rain;
But Man is jocund. – Hark! th' exultant strain
From towers and steeples drowns the wintry storms!
No village spire but to the cots and farms,
Right merrily, its scant and tuneless peal
Rings round! – Ah! joy ungrateful! – mirth insane!
Wherefore the senseless triumph, ye, who feel
This annual portion of brief Life the while
Depart for ever? – Brought it no dear hours
Of health and night-rest? – none that saw the smile
On lips belov'd? – O! with as gentle powers
Will the next pass? – Ye pause! – yet careless hear
Strike these last Clocks, that knell th' EXPIRING YEAR!
Dec. 31st, 1782.
Anna Seward
(1742-1809)
Lo! the YEAR's FINAL DAY!
(Sonnet XLII)

• fleursdumal.nl magazine
More in: #Editors Choice Archiv, Archive S-T, Archive S-T
---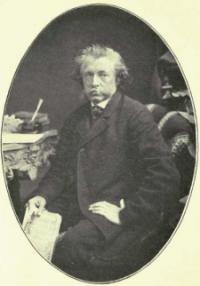 Ingratitude
Full on the wave the moonlight weeps,
To quiet its weary breast;
Cruelly cold the mad wave leaps,
With the moonshine on its crest;
Or with scowl, or growl, to the shore it creeps,
And sinks to its selfish rest.
Full on yon man-brute smiles the wife,
To gladden his turbid breast;
Savagely stern he seeks the life
Where he erewhile sought for zest;
With a curse, or worse, he ends the strife,
And sinks to his drunken rest.
Sea! has the moon no charms for thee
That can touch thy cruel breast?
Man! cannot woman's charity
Give ease to thy soul oppressed?
Thou shalt flee, O sea! the moon's witchery,
Till man has his final rest!
Charles Sangster
(1822 – 1893)
Ingratitude
• fleursdumal.nl magazine
More in: Archive S-T, Archive S-T, CLASSIC POETRY
---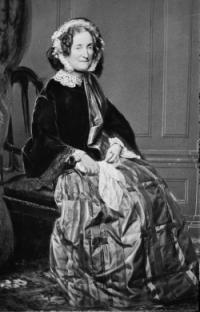 "Laborare est Orare"
To labor is to pray,
As some dear saint has said,
And with this truth for many a day
Have I been comforted.
The Lord has made me bold
When I have labored most,
And with his gifts so manifold,
Has given the Holy Ghost
When I have idle been
Until the sun went down,
Mine eyes, so dim, have never seen
His bright, prophetic crown.
O, praise the Lord for work
Which maketh time so fleet,
In which accusers never lurk,
Whose end is very sweet.
Mrs. Sigourne
(Lydia Huntley Sigourney,
1791 – 1865)
"Laborare est Orare"
• fleursdumal.nl magazine
More in: Archive S-T, Archive S-T, CLASSIC POETRY
---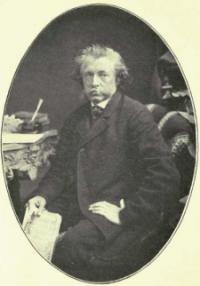 True Love
Her love is like the hardy flower
That blooms amid the Alpine snows;
Deep-rooted in an icy bower,
No blast can chill its sweet repose;
But fresh as is the tropic rose,
Drenched in mellowest sunny beams,
It has as sweet delicious dreams
As any flower that grows.
And though an avalanche came down
And robbed it of the light of day,
That which withstood the tempest's frown
In grief would never pine away.
Hope might withhold her feeblest ray,
Within her bosom's snowy tomb
Love still would wear its everbloom,
The gayest of the gay.
Charles Sangster
(1822 – 1893)
True Love
•fleursdumal.nl magazine
More in: Archive S-T, Archive S-T, CLASSIC POETRY
---
Na een aantal dichtbundels verscheen onlangs bij Uitgeverij IJzer (Utrecht) de debuutroman, van Nick J. Swarth: '1980 – De plasserparadox'.
Het jaar is 1980, het decor een troosteloze provinciestad, waarin werkeloosheid, armoe en woningnood hoogtij vieren. Het failliet van de textielnijverheid komt met industriële ruïnes en kaalslag in het hart van de stad. Dit bleke toneel biedt in zijn grimmigheid een ideale voedingsbodem voor de jeugdige dadendrang van de no-future generatie.
In '1980 – De plasserparadox' schetst de tijdgeest in verbeten, zelden geziene grauwtinten de staat van de stad X-Burg (Tilburg). Emiel de B. dook onder in de nacht. Dr. Pink bedrijft graffiti. Ratel valt op zijn beste vriend. Liefde en politieke daadkracht binden Chloë en Loumi. Yani is een kiene travestiet.
In caleidoscopische scenes toont de roman de strapatsen van een generatie die in het kielzog van de emancipatie pal staat voor haar geaardheid. Het is de tijd van activisme, kraken en nieuwe muziek, waarin het persoonlijke politiek is en de hoop op een betere wereld groot. Maar dat is gerekend buiten de stad.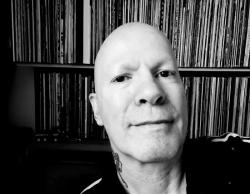 Over de auteur: Nick J. Swarth is als maker actief in diverse disciplines, maar het uitgangspunt is altijd tekst. 'Shabby Art That Falls Apart' is de verzamelnaam voor het beeldend werk, dat bestaat uit tekeningen en assemblages.
Swarth is ook de stem van het noise rock trio Betonfraktion, dat drie platen uitbracht. In 2016 verscheen 'I Changed My Sex'.
Van 2005-2007 was Swarth stadsdichter van Tilburg. Poëzie in het publieke domein krijgt vorm in het project 'On-site poetry' (i.s.m. Sander Neijnens).
Meest recente publicaties: 'Mijn onsterfelijke lever' (gedichten); '¡Mondo Manga!' (gedichten); "Horror Vacui | een docudrama in 14 staties', verslag van een schandaal verwekkend kunstproject (i.s.m. Jeroen de Leijer).
Uitgeverij IJzer Utrecht
Nick J. Swarth:
'1980 – De plasserparadox'
Paperback
Formaat: 15 x 23 cm
Omvang: 432 pagina's
ISBN: 978 90 8684 220 9
Prijs: € 25,-
Bestellen kan ook rechtstreeks bij de uitgeverij:
https://www.uitgeverij-ijzer.nl/boeken/288-1980-de-plasserparadox
Uitgeverij IJzer
Lessinglaan 97
3533 AV Utrecht
Telefoon: 030 – 2521798
e-mail: info@uitgeverij-ijzer.nl
• fleursdumal.nl magazine
More in: - Book News, - Bookstores, Archive S-T, Archive S-T, Art & Literature News, Betonfraction, Nick J. Swarth, Swarth, Nick J.
---
No writer is as emblematic of the American twentieth century as Susan Sontag. Mythologized and misunderstood, lauded and loathed, a girl from the suburbs who became a proud symbol of cosmopolitanism, Sontag left a legacy of writing on art and politics, feminism and homosexuality, celebrity and style, medicine and drugs, radicalism and Fascism and Freudianism and Communism and Americanism, that forms an indispensable key to modern culture. No writer negotiated as many worlds; no serious writer had as many glamorous lovers.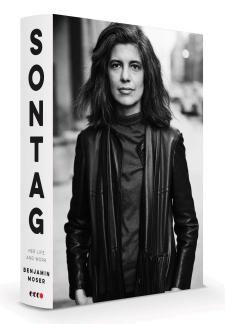 Sontag tells these stories and examines the work upon which her reputation was based. It explores the agonizing insecurity behind the formidable public face: the broken relationships, the struggles with her sexuality, that animated—and undermined—her writing.
And it shows her attempts to respond to the cruelties and absurdities of a country that had lost its way, and her conviction that fidelity to high culture was an activism of its own.
Utilizing hundreds of interviews conducted from Maui to Stockholm and from London to Sarajevo—and featuring nearly one hundred images—Sontag is the first book based on the writer's restricted archives, and on access to many people who have never before spoken about Sontag, including Annie Leibovitz.
It is a definitive portrait—a great American novel in the form of a biography.
About Benjamin Moser: Benjamin Moser was born in Houston. He is the author of Why This World: A Biography of Clarice Lispector, a finalist for the National Book Critics' Circle Award and a New York Times Notable Book of 2009. For his work bringing Clarice Lispector to international prominence, he received Brazil's first State Prize for Cultural Diplomacy. He has published translations from French, Spanish, Portuguese, and Dutch. He is a former books columnist for Harper's Magazine and The New York Times Book Review and has written for The New Yorker, Conde Nast Traveler, and The New York Review of Books.
Sontag: Her Life and Work
by Bejamin Moser
Winner of the Pulitzer Prize
for Biography
Publisher : Ecco
Illustrated edition
Language: : English
Sep 17, 2019
Hardcover
832 pages
ISBN-10 : 0062896393
ISBN-13 : 978-0062896391
$36.82
# new books
Susan Sontag
Biography
• fleursdumal.nl magazine
More in: #Biography Archives, - Book News, - Book Stories, - Bookstores, Archive S-T, Susan Sontag
---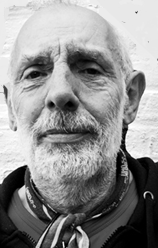 de onkleurige
de grijze man, slechts een krijtstreep geeft
aan waar de grens getrokken is tussen eerste
gulpknoop en de veters van zijn schoenen
heeft de kleur van kweekvis in een chloorbad
zijn vrouw geleased of door de echt verbonden
schittert als een koi in een regenboogvlag
tussen de haaien van het grote geld groeit
iets groots dat krantenkoppen laat blozen als
tomaten in een glazen stad wanneer de grijze
zijn stem verheft en een plan ontvouwt dat de
wereld nog van hem zal horen, een aureool
licht op
Gerard Scharn
Geboren te Gemert in 1946. Enige jaren gevaren (KM) gevolgd door een onrustig arbeids- en studieverleden, uiteindelijk als jurist afgestudeerd aan de Universiteit Tilburg. Foto: Evelien van Breemen
• fleursdumal.nl magazine
More in: #Editors Choice Archiv, Archive S-T, Archive S-T, Scharn, Gerard
---
Allmacht
Forschen Fragen
Du trägst Antwort
Fliehen Fürchten
Du stehst Mut!
Stank und Unrat
Du breitst Reine
Falsch und Tücke
Du lachst Recht!
Wahn Verzweiflung
Du schmiegst Selig
Tod und Elend
Du wärmst Reich!
Hoch und Abgrund
Du bogst Wege
Hölle Teufel
Du siegst Gott!
August Stramm
(1874-1915)
Allmacht
•fleursdumal.nl magazine
More in: Archive S-T, Archive S-T, Stramm, August, Stramm, August, WAR & PEACE
---
Older Entries »
Thank you for reading FLEURSDUMAL.NL - magazine for art & literature