EDITOR'S CHOICE
·
Bob Dylan's Poetics. How the Songs Work by Timothy Hampton
·
Kate Tempest nieuwe CD: Book of Traps and Lessons
·
MUSEUM VALKENBURG GEDENKT 50e STERFDAG VAN JAN HANLO
·
Marcel Schwob: Sonnet Pour Lui (Poème)
·
Marcel Schwob: Poésies En Argot (Poème)
·
Eerste Grote Poëzieprijs voor Radna Fabias
·
Verhalen van de zandloper van Guy Commerman
·
Occupying the Stage. The Theater of May '68 by Kate Bredeson
·
Marcel Schwob: Singeries (Poème)
·
Bejan Matur: Ceremoniële gewaden (Gedichten)
·
Unwritten: Caribbean Poems After the First World War edited by Karen McCarthy Woolf
·
Gerald Janecek: Everything Has Already Been Written. Moscow Conceptualist Poetry and Performance
The 2016 Nobel Prize in Literature recognized Bob Dylan as a major modern artist, elevating his work beyond the world of popular music.

In this book, Timothy Hampton focuses on the details and nuances of Dylan's songs, showing how they work as artistic statements designed to create meaning and elicit emotion.
With Bob Dylan's Poetics, Hampton offers a unique examination of both the poetics and politics of Dylan's compositions. He studies Dylan not as a pop hero, but as an artist, as a maker of songs.
F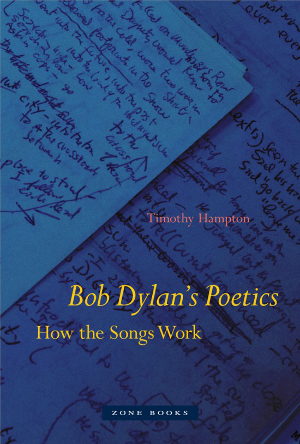 ocusing on the interplay of music and lyric, Hampton traces Dylan's innovative use of musical form, his complex manipulation of poetic diction, and his dialogues with other artists, from Woody Guthrie to Arthur Rimbaud.
Moving from Dylan's earliest experiments with the blues through his mastery of rock and country to his densely allusive more recent recordings, Hampton offers a detailed account of Dylan's achievement.
Locating Dylan in the long history of artistic modernism, he examines the relationships among form, genre, and the political and social themes that crisscross Dylan's work. With this book, Hampton offers both a nuanced engagement with the work of a major artist and a meditation on the contribution of song at times of political and social change.
Title Bob Dylan's Poetics
Subtitle How the Songs Work
Author Timothy Hampton
Publisher MIT Press
Title First Published 01 March 2019
Format Hardcover
ISBN-10 1942130155
ISBN-13 9781942130154
Hardcover – $29.95
# more books
Bob Dylan's Poetics.
How the Songs Work
by Timothy Hampton
• fleursdumal.nl magazine
More in: - Book News, - Bookstores, Archive C-D, Archive C-D, Archive G-H, AUDIO, CINEMA, RADIO & TV, Bob Dylan, Dylan, Bob
---
Kate Tempest is een Londense rapper, dichter en toneelschrijfster. Ze bracht al twee soloalbums uit, namelijk 'Everybody Down' in 2014 en 'Let Them Eat Chaos' in 2016, beiden werden genomineerd voor een Mercury Prize.
Ook bracht ze meerdere dichtbundels en een roman uit en schreef ze drie toneelstukken, maar nu is het tijd voor haar derde album.
Net als haar vorige twee albums zal 'The Book Of Traps And Lessons' een narratief karakter kennen en bestaan uit meerdere nummers die bedoeld zijn om in één zitting te beluisteren.

Tempest werkte de afgelopen vijf jaar aan dit album.
Nadat producer Rick Rubin contact met haar zocht, maakte ze enkele demo's, maar die sloten niet aan bij wat de twee samen wilden maken.

Daarom werd het maken van 'The Books Of Traps And Lessons' even op pauze gezet en verscheen 'Let Them Eat Chaos' eerder (in 2016).
Ondertussen werd er langzaam doorgewerkt aan het album, samen met Rubin trad Tempest in detail en ging op zoek naar de kern van haar werk, de tekst die los kwam te staan van de beat.

Het is dan ook niet gek dat we op dit album minder begeleidende muziek horen dan op haar eerdere twee albums.
Kate Tempest hoopt dat mensen zich met het album zullen vereenzelvigen en als gevolg beter met zichzelf en met anderen gaan verbinden.
Tracklist
1. Thirsty
2. Keep Moving Don't Move
3. Brown Eyed Man
4. Three Sided Coin
5. I Trap You
6. All Humans Too Late
7. Hold Your Own
8. Lessons
9. Firesmoke
10. Holy Elixir
11. People's Faces
Artiest: Kate Tempest
Releasedatum: 14 juni 2019
Label: Universal Music
EAN 0602577583872
CD (ALBUM)
Standard Edition
1 disk
Speelduur 45:00
Stereo
Taal: Engels
Alternative Hip hop
# more on website kate tempest
# New CD
Kate Tempest
Book of Traps and Lessons
2019
• fleursdumal.nl magazine
More in: # Music Archive, #Archive A-Z Sound Poetry, Archive S-T, Archive S-T, Art & Literature News, AUDIO, CINEMA, RADIO & TV, Kate Tempest, Poetry Slam, STREET POETRY, Street Poetry, Tempest, Kate
---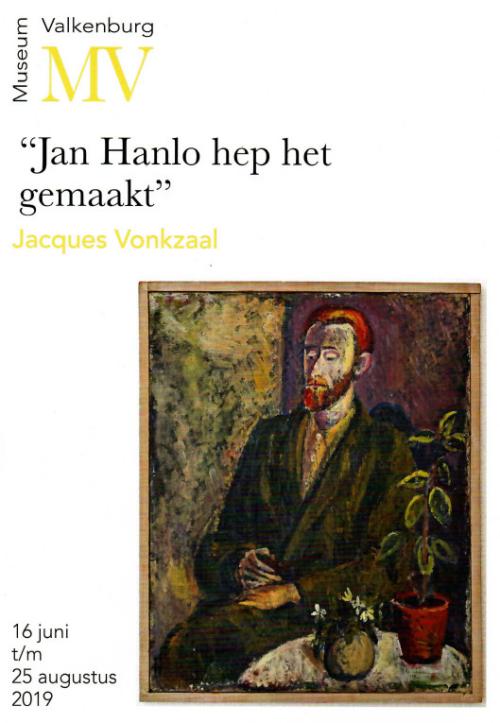 Op 16 juni 2019 was het vijftig jaar geleden dat de dichter Jan Hanlo overleed. Museum Valkenburg gedenkt Jan Hanlo met een mooie expositie van zijn werk in de Jacques Vonkzaal.
Afgelopen maanden heeft een werkgroep van Jan Hanlo-kenners – dichter en letterkundige Wiel Kusters, Ser J.L. Prop en Jan Schurgers – met vertegenwoordigers van het museum de tentoonstelling voorbereid. Stukken uit de nalatenschap van Hanlo in het Literatuurmuseum in Den Haag zijn doorvorst en geselecteerd. Niet alleen zijn literaire werk is vertegenwoordigd, ook zijn er aquarellen en kindertekeningen van Jan Hanlo te zien. Prof. Wiel Kusters noemt de expositie een waardige hommage aan een groot en oorspronkelijk dichter.
Johannes Bernardus Maria Raphaël Hanlo (1912–1969) woonde een groot deel van zijn leven in Valkenburg. Hij werd in 1912 geboren in Bandung, het toenmalige Nederlands Indië. Zijn vader was voorzitter van de Landraad in Bandung, zijn moeder dochter van een Deurnese gemeente arts. Nog in het jaar van zijn geboorte scheidden zijn ouders en kwam moeder met Jan terug naar Deurne.

In 1927 namen ze hun intrek in Valkenburg. Jan werd als 15-jarige ingeschreven op het Sint Bernardinuscollege in Heerlen. Als scholier schreef hij al zijn eerste gedichten. Na het eindexamen volgde een studie M.O. Engels en in 1942 ging hij psychologie studeren in Amsterdam. Tot 1958 werkte Hanlo als leraar Engels aan Instituut Schoevers in Amsterdam. Door ziekte van zijn moeder besloot hij definitief naar Valkenburg terug te keren. Na haar overlijden bleef hij tot zijn dood in Valkenburg wonen, in het poortwachtershuisje van Geerlingshof in Strabeek.
De tentoonstelling in Museum Valkenburg bestaat uit documenten, foto's en teksten, afkomstig uit de collectie van het Literatuurmuseum in Den Haag en uit particuliere verzamelingen.
Tot en met zondag 25 augustus 2019 in Museum Land van Valkenburg, Valkenburg (LB): 'Jan Hanlo hep het gemaakt'.

Museum Land van Valkenburg
Grotestraat Centrum 31
6301 CW Valkenburg
+31 43 601 6394
Website: https://www.museumvalkenburg.nl/
• fleursdumal.nl magazine
More in: #Archive A-Z Sound Poetry, *Concrete + Visual Poetry F-J, - Book Stories, Archive G-H, Archive G-H, Art & Literature News, Hanlo, Jan, Literary Events
---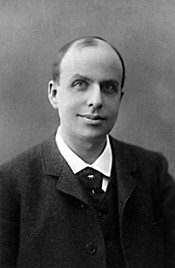 Sonnet Pour Lui
Quand tu ris, j'aime à voir tes yeux étinceler,
Tes lèvres se trousser en mignardes risettes,
La pourpre de ta chair, pour mieux me harceler,
Sourire et refléter de moqueuses fossettes.
Et pareil à ces dieux sifflant dans leurs musettes
Que nos vieux joailliers aimaient à bosseler
Sur les parois d'argent des massives cassettes
Et d'un burin d'acier finement ciseler,
Tu ris en entr'ouvrant les deux coins de tes lèvres,
Pour me montrer tes dents avec des mines mièvres,
Et tu plisses ta peau sous de vifs reflets d'or.
Combien je donnerais, ô mon petit dieu Faune,
Dont le rire pétille à la tiédeur du Beaune,
Pour rire avec toi seul, dans la nuit, quand tout dort!
Marcel Schwob
(1867-1905)
Sonnet Pour Lui
15 Janvier 1888
• fleursdumal.nl magazine
More in: #Editors Choice Archiv, Archive S-T, Archive S-T, Marcel Schwob
---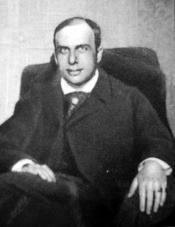 Poésies En Argot
Tire-lupin et Grinche-tard
S'en allaient à la sorgue,
Jaspinons tout doux.
Ils virent en rompant un orgue
Avec un air ninar.
Tirlonfa,
Jaspinons tout doux;
Tirlonfa,
Jargonnons tout doux.
Il faudra prendre le grand truc,
Dit Grinche, sans haut braire,
Jaspinons tout doux;
Nous n'avons plus denier ni pluc,
Nous n'avons plus de caire.
Tirlonfa,
Jaspinons tout doux;
Tirlonfa,
Jargonnons tout doux.
Prenons bien garde à notre tronche,
La dure nous attend:
Jaspinons tout doux.
Et si tu remouches qu'il bronche,
Eschicquons en brouant.
Tirlonfa,
Jaspinons tout doux;
Tirlonfa,
Jargonnons tout doux!
Es-tu taffeur? barbote vite
Et ne prends que le blanc,
Jaspinons tout doux.
Et nous aurons une marmite,
Enfonce donc ton branc,
Tirlonfa,
Jaspinons tout doux;
Tirlonfa.
Jargonnons tout doux!
Malucé! mais les coups lansquinent,
Malucé! c'est le dab!
Jaspinons, tout doux.
Rompons -des digues qui jaspinent,
Malucé! c'est un cab. –
Tirlonfa,
Jaspinons tout doux;
Tirlonfa,
Jargonnons tout doux!
Marcel Schwob
(1867-1905)
Poésies En Argot
• fleursdumal.nl magazine
More in: #Editors Choice Archiv, Archive S-T, Archive S-T, Marcel Schwob
---
Met haar succesdebuut Habitus wint Radna Fabias na de C. Buddingh'-prijs 2018 en de Awater Poëzieprijs en Herman De Coninckprijs 2019 óók deze eerste editie van De Grote Poëzieprijs.

De prijs, € 25.000,- voor de beste Nederlandstalige bundel van het jaar, werd op de slotdag van het gouden Poetry International Festival uitgereikt samen met de C. Buddingh'-prijs, die naar Roberta Petzoldt ging, voor haar debuut Vruchtwatervuurlinie'. Habitus is daarmee zonder meer de meest prijswinnende debuutbundel ooit.
Ook werden op het festival prijzen uitgereikt door jongeren, een initiatief van School der Poëzie.

De School der Poëzie-Communityprijs ging naar Ted van Lieshout voor Ze gaan er met je neus vandoor,

Roelof ten Napel kreeg de Jongerenprijs voor Het woedeboek waarmee hij ook kans maakte op De Grote Poëzieprijs én de C. Buddingh'-prijs. Met het uitreikingsprogramma 'Prijs de poëzie!' sloot Poetry International het gouden jubileumfestival even feestelijk af als dat het begon.
De Grote Poëzieprijs voor Radna Fabias
De Grote Poëzieprijs is dé prijs voor Nederlandstalige poëzie en bekroont de beste Nederlandstalige bundel van het jaar met € 25.000,-.

De jury van De Grote Poëzieprijs 2019 kreeg 150 bundels ter lezing en nomineerde er niet vijf maar zes, vanwege het hoge aantal inzendingen, de verlengde periode waarover werd gejureerd en de aangetroffen kwaliteit.
Opnieuw gaat de hoofdprijs dus naar Radna Fabias: "Fabias graaft net zo lang in wat bedenkelijk is – waarbij ze ook zichzelf niet spaart – totdat de complexiteit van een probleem zich openbaart.

Dit maakt dat Habitus (Arbeiderspers) deelneemt aan het 'gesprek van de dag', maar tegelijk – en belangrijker – dat de bundel er ook een krachtig tegengif tegen is.

Niets is eenvoudig in deze bundel, niets is op te lossen met een paar slimme oneliners of standpunten. Fabias maakt het persoonlijke politiek en het politieke persoonlijk," oordeelde de jury.
De C. Buddingh'-prijs voor Roberta Petzoldt
De prijs voor beste Nederlandstalige poëziedebuut – jaarlijks uitgereikt op het Poetry International Festival – gaat dit jaar naar Roberta Petzoldt.
Haar debuut Vruchtwatervuurlinie (Van Oorschot) gaat over verlies en is strijdbaar, humoristisch, prikkelend en fel maar boven alles een rigoureus allerindividueelst onderzoek waarbij de dichter, sneller dan de eigen schaduw, de poëzie zelf op de staart probeert te trappen of 'zonder vliegtuig de wolken raken / bewegen door / een getraind gevoel voor humor / en een eenzame logica'.

Op intieme wijze creëert de dichter een verrassend nieuw poëtisch universum, wat weergaloze gedichten en tijdloze regels oplevert: 'ik weet dat mensen op hun honden lijken, maar jij / lijkt op de hond van iemand anders'", aldus de jury.
Jongerenprijzen bij De Grote Poëzieprijs
School der Poëzie reikte op de slotavond van Poetry International twee prijzen uit namens de Poëzie Community en namens scholieren uit Nederland en Vlaanderen.

De Poëzie Community van School der Poëzie koos unaniem voor Ze gaan er met je neus vandoor (Leopold) van Ted van Lieshout, omdat het "een avontuur was om te lezen." Jongeren van scholen uit Antwerpen, Amsterdam, Rotterdam en Gent namen deel aan workshops van School der Poëzie en lieten zich inspireren door de gedichten van de zes genomineerden. Zij kenden hun Jongerenprijs toe aan Roelof ten Napel voor Het woedeboek (Hollands Diep) "omdat het over woede gaat én over liefde."
De jury van De Grote Poëzieprijs bestond uit Joost Baars, Yra van Dijk, Adriaan van Dis, Cindy Kerseborn en Maud Vanhauwaert.

Zij nomineerden naast Habitus van Radna Fabias ook Nachtboot van Maria Barnas, Stalker van Joost Decorte, Het woedeboek van Roelof ten Napel, Genadeklap van Willem Jan Otten en Onze kinderjaren van Xavier Roelens. De jury van de C. Buddingh'-prijs bestond uit Els Moors, Tsead Bruinja en Kila van der Starre. Zij nomineerden ook Obelisque van Obe Alkema, Dwaallichten van Gerda Blees en Het woedeboek van Roelof ten Napel.
Eerste Grote Poëzieprijs voor Radna Fabias
Roberta Petzoldt wint 'de Buddingh'
Jongerenprijzen voor Ted van Lieshout en Roelof ten Napel
• fleursdumal.nl magazine
More in: #Editors Choice Archiv, #More Poetry Archives, - Book News, - Bookstores, Archive E-F, Archive E-F, Archive K-L, Archive M-N, Archive O-P, Art & Literature News, Awards & Prizes, Lieshout, Ted van, Poetry International, ·
---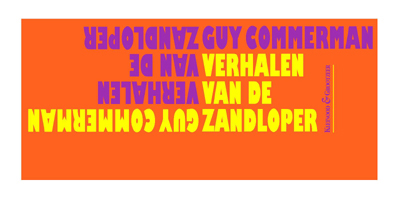 Guy Commerman, een hoog gewaardeerde auteur bij Uitgeverij Kleinood & Grootzeer is op 10 januari 2019 overleden.
Juist op dat moment was zijn nieuwe bundel: Verhalen van de zandloper, voltooid. De bundel bevat zijn laatste gedichten en is tevens een eerbetoon aan deze veelzijdige dichter en aimabel mens.
Guy Commerman (1938 – 2019)
Verhalen van de zandloper
De derde bundel van Guy Commerman bij Kleinood & Grootzeer
Eerste druk 100 genummerde en door de auteur gesigneerde exemplaren. Boekje, 62 pagina's,
gelijmd 21 x 10,5 cm.
ISBN/EAN 978-90-76644-93-6
€18,-
# Meer informatie bij Uitgeverij Kleinood & Grootzeer
• fleursdumal.nl magazine
More in: #Editors Choice Archiv, - Book News, - Bookstores, Archive C-D, Archive C-D, Art & Literature News, In Memoriam, LITERARY MAGAZINES
---
Occupying the Stage: the Theater of May '68 tells the story of student and worker uprisings in France through the lens of theater history, and the story of French theater through the lens of May '68.

Based on detailed archival research and original translations, close readings of plays and historical documents, and a rigorous assessment of avant-garde theater history and theory, Occupying the Stage proposes that the French theater of 1959–71 forms a standalone paradigm called "The Theater of May '68."
The book shows how French theater artists during this period used a strategy of occupation-occupying buildings, streets, language, words, traditions, and artistic processes-as their central tactic of protest and transformation. It further proposes that the Theater of May '68 has left imprints on contemporary artists and activists, and that this theater offers a scaffolding on which to build a meaningful analysis of contemporary protest and performance in France, North America, and beyond.
At the book's heart is an inquiry into how artists of the period used theater as a way to engage in political work and, concurrently, questioned and overhauled traditional theater practices so their art would better reflect the way they wanted the world to be. Occupying the Stage embraces the utopic vision of May '68 while probing the period's many contradictions. It thus affirms the vital role theater can play in the ongoing work of social change.
Occupying the Stage
The Theater of May '68
Kate Bredeson (Author)
Publication Date: November 2018
Pages 232
Trim Size 6 x 9
Paper Text – $34.95
Northwestern University Press
Drama & Performance Studies
ISBN 978-0-8101-3815-5
# new books
Occupying the Stage
The Theater of May '68
Kate Bredeson
• fleursdumal.nl magazine
More in: #Editors Choice Archiv, - Book News, - Book Stories, Archive A-B, Art & Literature News, AUDIO, CINEMA, RADIO & TV, Protests of MAY 1968, THEATRE
---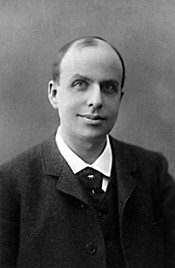 Singeries
Quand je te vois penché, mon mignon, tout en nage,
Sur le croûton de pain qui te sert de joujou,
Je me repens, mon Dieu, d'avoir pris pour un page
Ce qui n'était pourtant qu'un affreux sapajou.
C'est un maki mordant ses dix doigts avec rage,
Ce faune gentillet, taillé comme un bijou,
Un ouistiti grimpant aux barreaux de sa cage,
Un macaque à poil ras, un singe en acajou.
Ton masque enluminé, sillonné de grimaces,
Semble servir d'album à croquis aux limaces
Pour crayonner l'argent de leurs chemins crochus.
Et les casques noircis qui couronnent tes ongles,
Piqués dans tes cheveux brouillés comme des jungles,
Font penser que tu dois avoir les pieds fourchus.
Marcel Schwob
(1867-1905)
Singeries
Juin 1888
• fleursdumal.nl magazine
More in: #Editors Choice Archiv, Archive S-T, Archive S-T, Marcel Schwob
---
Bejan Matur behoort tot de bekendste en bij literatuurliefhebbers meest gewaardeerde dichters in Turkije.
Bij de politieke overheid van haar land ligt dat anders. Maar ze heeft intussen internationale faam opgebouwd en leeft in wisselende landen in Europa. In 2002 trad ze op tijdens Poetry International in Rotterdam.
Bejan Matur
Ceremoniële gewaden
Gedichten
Uitgever Kleinood & Grootzeer
Bundel
54 pagina's
gelijmd
21 x 10,5 cm
ISBN/EAN 978-90-76644-89-9
€18,-
Eerste druk 100 genummerde door de auteur en de vertaler gesigneerde exemplaren
Vertaling en nawoord Willem M. Roggeman

Bejan Matur
Bejan Matur behoort tot de bekendste en bij literatuur-liefhebbers meest gewaardeerde dichters in Turkije. Bij de politieke overheid van haar land ligt dat anders. Maar zij heeft intussen ook een internationale faam opgebouwd. Haar poëzie werd in verscheidene talen vertaald en zelf wordt zij geregeld gevraagd als gast op internationale poëziefestivals. Zij publiceerde tot nog toe in Turkije tien werken, negen dichtbundels en een prozaboek dat als literaire journalistiek kan bestempeld worden.
Dit boek, Dagin Ardina Bakmak (Kijken achter de berg), handelt over de Koerdische kwestie en verscheen in februari 2011. Er heerste toen in Turkije een nog rustige periode waarin er een vredesproces aan de gang was. Bejan Matur besloot over de PKK-guerilleros te schrijven. Zij trok hiervoor naar het gebied waar de Koerdische vrijheidsstrijders zich schuilhielden en zij had meerdere gesprekken met hen. Deze gesprekken dienden als basis voor dit nog steeds actuele boek over een volk zonder land. Dit boek werd onmiddellijk een bestseller. Er werden meer dan 50.000 exemplaren van verkocht en nadien werden er nog verscheidene clandestiene uitgaven van gemaakt.
Maar sedert het vredesproces door de Turkse overheid werd opgeblazen kreeg Bejan Matur het bijzonder moeilijk, vooral omwille van deze reportage. Zij werd zelfs opgesloten in de gevangenis en werd er gefolterd om haar bronnen prijs te geven. In 2016 besloot zij dan ook het land te verlaten omdat zij zich bedreigd voelde bij al wat zij schreef. Niet alleen was er de mogelijkheid van een proces, maar er werden ook doodsbedreigingen geuit. Zij koos dan ook voor een vrijwillige ballingschap in Londen. Maar zij miste daar de mediterrane levenswijze. Daarom keerde zij in oktober 2017 toch terug naar Istanbul. Sedertdien verdeelt zij haar tijd tussen Istanbul, Londen, Athene en Verona.
Bejan Matur werd op 14 september 1968 geboren in een Koerdisch-Alevisch gezin in de oude Hitietenstad Kahramanmarash in het zuidoosten van Turkije, Koerdisch gebied. Zij studeerde aan het lyceum in de grotere stad Gaziantep en leefde toen samen met haar zusters ver van haar ouders. Haar vader wenste dat zij advocaat zou worden, of anders journalist.
Aan de universiteit van Ankara studeerde zij rechten, maar zij heeft nooit een advocatenpraktijk uitgeoefend. Zij werd diep getroffen door de onrechtvaardige behandeling van de Koerden en andere etnische minderheden in Turkije, wat steeds gebeurde onder het mom van de toepassing van de wet. Ook kwam zij tot de conclusie dat zij als advocaat alleen zou kunnen optreden als verdediger van de mensenrechten, maar dat zij hiervoor over weinig juridische mogelijkheden beschikte.
Al tientallen jaren heerst er een gewapend conflict tussen de Turkse staat en diverse Koerdische opstandige groeperingen. De Koerden verklaren dat zij vrijheidsstrijders zijn tegen de vreemde bezetters van hun land terwijl de Turkse staat hen bestempeld als terroristen en separatisten. Zelf was Bejan Matur tien jaar toen zij in 1978 getuige was van een pogrom op de Alevis in haar geboortestad. De vraag "Waarom doden zij ons?" heeft deze dichteres sedertdien nooit meer verlaten. Dit werd de beladen thematiek van de poëzie van Bejan Matur. In haar gedichten is vaak sprake van pijn, bloed en leed. Gelukkig laat ze zich nooit verleiden tot het schrijven van politiek geëngageerde gedichten, wat haar poëzie immers tijdgebonden en al gauw verouderd zou maken. Bovendien verafschuwt zij de slachtofferrol en streeft zij daarom eerder naar het scheppen van een ruimte om te dromen, een ruimte voor de artistieke creatie, voor hoop en liefde.
Hoewel zij nooit advocaat werd, brengt Bejan Matur als auteur, zowel in haar gedichten als in artikelen, toch een pleidooi voor de mensenrechten in het algemeen, maar ook voor de rechten van de vrouw en de bescherming van andere bedreigde groepen in de samenleving. Reeds tijdens haar studies publiceerde zij poëzie in diverse tijdschriften. Haar gedichten werden toen als "duister en mystiek" bestempeld. Zij schrijft haar gedichten in het Turks, maar de gevoelswaarde en het ritme van de Koerdische taal zijn erin te herkennen.
Vaak wordt god genoemd in deze gedichten, maar steeds volledig met kleine letters geschreven. Men moet de naam god dan ook niet zo zeer lezen in religieuze zin, maar eerder als een zinnebeeld voor het menselijk hart dat verlangt naar vrede, vrijheid en liefde voor de medemens. Dit wordt vooral duidelijk in het gedicht "Ceremoniële gewaden" waar zij schrijft: Misschien is geschiedenis een vergissing, zegt de dichter. De mens zelf is een vergissing, zegt god.
Haar eerste dichtbundel Rüzgar Dolu Konaklar (De wind huilt tussen de herenhuizen) verscheen in 1996 en stond volledig buiten de heersende trend in de Turkse poëzie. Deze sjamanistische poëzie met haar heidense beelden hoorde eerder bij het verleden dan bij het heden. Precies hierdoor trok hij sterk de aandacht. Voor deze bundel kreeg Bejan Matur zelfs verscheidene prijzen.
Haar tweede bundel, Tanri Görmesin Harflerini (God moet mijn handgeschreven brief niet zien) verscheen in 1999 en werd eveneens gunstig onthaald. In 2002 verschenen tegelijkertijd twee bundels, Ayin Büyüttügü Ogüllar (Zonen opgevoed door de maan) en Onün çölünde (In zijn woestijn).
De poëzie van Bejan Matur werd reeds in meer dan twintig talen vertaald, maar er verscheen nauwelijks iets in het Nederlands. Wel trad zij in juni 2002 op tijdens het internationaal poëziefestival Poetry International in Rotterdam. Naar aanleiding hiervan verschenen twee gedichten in Nederlandse vertaling door Ireneus Spit in de bloemlezing "Hotel Parnassus", uitgegeven door De Arbeiderspers in Amsterdam.
In Engeland verscheen in 2003 de bundel In the Temple of a Patient God en bij de uitgeverij Phi in Luxemburg verscheen een Duitse en een Franse bundel.
Bejan Matur wordt geregeld gevraagd om op te treden in het buitenland. Zo leerde ik haar persoonlijk kennen op het internationaal poëziefestival dat in september 2008 in Tel Aviv werd gehouden.
Haar vijfde dichtbundel Ibrahim'in Beni Terketmesi (Abraham verlaat ons) verscheen in maart 2008 en werd door de critici ontvangen als haar voorlopig beste werk. De beeldvorming in dit werk werd ook weer als mystiek beschreven. De dichteres heeft inderdaad een persoonlijke ontologie gecreëerd, die steunt op de Soefi-traditie, die meer dan duizend jaar oud is. In 2009 verscheen Dogunun Kapisi: Diyarbakir (De Poort van het Oosten: Diyarbakir) en een jaar later publiceerde Bejan Matur Kader Denizi (Zee van Geloof), gedichten bij foto's van Mehmet Günyeli. Deze foto's waren eerder te zien op tentoonstellingen in prestigieuze galerieën in Istanbul en Ankara.
Vanaf 2005 schreef Bejan Matur geregeld artikelen in het Turkse dagblad Zaman, maar in 2012 werd zij ontslagen. Zij werkte af en toe mee aan het Engelstalige dagblad Today's Zaman. Zij schreef hoofdzakelijk artikelen over de situatie van de Koerden, maar ook over het problematisch bestaan van de Armeniërs, over actuele politieke gebeurtenissen, minderheidsgroepen, gevangenis-literatuur en de onderdrukking van de vrouw.
Thans werkt zij aan geen enkele krant meer mee.
In haar laatste twee bundels, Son Dag (De laatste berg, 2015) en Ask Olmayan (Liefdesgedichten, 2016) vindt men de typische Koerdische levenssfeer terug in de talrijke natuurbeschrijvingen en in de weergave van de landschappen van Koerdistan, binnen en buiten de grenzen van Turkije. De bergen, de rivieren, de maan, de zon en de plantengroei komen steeds weer in deze verzen voor en bepalen mee het ritme van haar zeggings-wijze, die echter vooral door de wind wordt gedragen. Het valt dan ook onmiddellijk op dat de wind als symbool een primaire rol speelt in deze gedichten. Met haar talrijke allusies op elementen uit de eeuwenoude Koerdische cultuur neemt Bejan Matur een unieke en heel aparte plaats in de hedendaagse Turkse poëzie in.
Willem M. Roggeman
11 maart 2019
Uitgeverij Kleinood & Grootzeer
Kon. Wilhelminastraat 46
4615 JB Bergen op Zoom NL
T: 0164 24 00 49 (0031 164 24 00 49)
email: uitgeverij@kleinood-en-grootzeer.com
website: http://kleinood-en-grootzeer.com/index.html
• fleursdumal.nl magazine
More in: #Editors Choice Archiv, - Book News, - Book Stories, Archive M-N, Archive M-N, Archive Q-R, Art & Literature News, REPRESSION OF WRITERS, JOURNALISTS & ARTISTS, TRANSLATION ARCHIVE
---
What does it mean to fight for a 'mother country' that refuses to accept you as one of its own?
Britain's First World War poets changed the way we view military conflict and had a deep impact on the national psyche. Yet the stories of the 15,600 volunteers who signed up to the British West Indian Regiment remain largely unknown. Sadly, these citizens of empire were not embraced as compatriots on an equal footing. Instead they faced prejudice, injustice and discrimination while being confined to menial and auxiliary work, regardless of rank or status.
As a collaborative project, co-commissioned by 14-18 NOW, BBC Contains Strong Language and the British Council, Unwritten Poems invited contemporary Caribbean and Caribbean diaspora poets to write into that vexed space, and explore the nature of war and humanity – as it exists now, and at a time when Britain's colonial ambitions were still at a peak. Unwritten: Caribbean Poems After the First World War is a result of that provocation and also includes new material written for broadcast and live performance.
Unwritten:
Caribbean Poems After the First World War
by Karen McCarthy Woolf (Author, Editor)
With contributions from Jay Bernard, Malika Booker, Kat Francois, Jay T. John, Anthony Joseph, Ishion Hutchinson, Charnell Lucien, Vladimir Lucien, Rachel Manley, Tanya Shirley and Karen McCarthy Woolf.
Paperback
Publisher: Nine Arches Press
4 Oct. 2018
Poetry
Language: English
ISBN-10: 1911027298
ISBN-13: 978-1911027294
Product Dimensions: 16.3 x 1 x 23 cm
160 pages
Price: £14.99
# new book
Caribbean Poems After the First World War
• fleursdumal.nl magazine
More in: #Editors Choice Archiv, #More Poetry Archives, - Book News, - Bookstores, Archive W-X, Art & Literature News
---
In this book, Gerald Janecek provides a comprehensive account of Moscow Conceptualist poetry and performance, arguably the most important development in the arts of the late Soviet period and yet one underappreciated in the West.
Such innovative poets as Vsevolod Nekrasov, Lev Rubinstein, and Dmitry Prigov are among the most prominent literary figures of Russia in the 1980s and 1990s, yet they are virtually unknown outside Russia. The same is true of the numerous active Russian performance art groups, especially the pioneering Collective Actions group, led by the brilliantly inventive Andrey Monastyrsky.
Everything Has Already Been Written strives to make Moscow Conceptualism more accessible, to break the language barrier and to foster understanding among an international readership by thoroughly discussing a broad range of specific works and theories.
Janecek's study is the first comprehensive analysis of Moscow Conceptualist poetry and theory, vital for an understanding of Russian culture in the post-Conceptualist era.
Gerald Janecek: is a professor emeritus of Russian at the University of Kentucky. He is the author of The Look of Russian Literature: Avant-Garde Visual Experiments, 1900–1930; ZAUM: The Transrational Poetry of Russian Futurism; and Sight and Sound Entwined: Studies of the New Russian Poetry; and the editor of Staging the Image: Dmitry Prigov as Artist and Writer.
Everything Has Already Been Written.
Moscow Conceptualist Poetry and Performance
Gerald Janecek (Author)
Publication Date: December 2018
Studies in Russian Literature and Theory
312 pages
Northwestern University Press
-Paper Text – $39.95
ISBN 978-0-8101-3901-5
-Cloth Text – $120.00
ISBN 978-0-8101-3902-2
# new books
Moscow Conceptualist Poetry and Performance
Gerald Janecek
fleursdumal.nl magazine
More in: #Archive A-Z Sound Poetry, #Archive Concrete & Visual Poetry, #Editors Choice Archiv, - Book News, Archive I-J, Art & Literature News, Chlebnikov, Velimir, Conceptual writing, FDM Art Gallery, Kharms (Charms), Daniil, Majakovsky, Vladimir, Performing arts, REPRESSION OF WRITERS, JOURNALISTS & ARTISTS, Visual & Concrete Poetry
---
Older Entries »
Thank you for reading FLEURSDUMAL.NL - magazine for art & literature