– Book News
·
Poetry by Keetje Kuipers: 'All Its Charms'
·
The Penguin Book of Oulipo: Queneau, Perec, Calvino and the Adventure of Form by Philip Terry (Editor)
·
Forever Words. The Unknown Poems by Johnny Cash
·
Delphine Lecompte: Vrolijke verwoesting. Gedichten
·
Van Eyck. Een optische revolutie. De grootste Jan van Eyck-tentoonstelling ooit
·
85ste Boekenweek van zaterdag 7 t/m zondag 15 maart 2020
·
B. Zwaal: zeesnede – gedichten 1984 – 2019
·
Poetry by Diana Marie Delgado: Tracing the Horse
·
Gouden Ganzenveerlaureaat 2020 voor Abdelkader Benali
·
Haunted Bauhaus: Occult Spirituality, Gender Fluidity, Queer Identities, and Radical Politics by Elizabeth Otto
·
Elaine Sciolino: The Seine. The River that Made Paris
·
Lawrence Weschler: En hoe gaat het met u, dokter Sacks?
A luminous new collection from Keetje Kuipers, All Its Charms is a fearless and transformative reckoning of identity.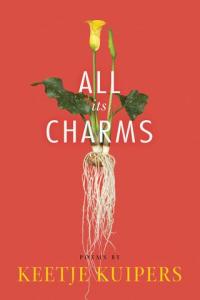 By turns tender and raw, these poems chronicle Kuipers's decision to become a single mother by choice, her marriage to the woman she first fell in love with more than a decade before giving birth to her daughter, and her family's struggle to bring another child into their lives. All Its Charms is about much more than the reinvention of the American family—it's about transformation, desire, and who we can become when we move past who we thought we would be.
Keetje Kuipers is the author of three books of poems: Beautiful in the Mouth, The Keys to the Jail, and, most recently, All Its Charms, which includes poems honored by publication in both The Pushcart Prize and Best American Poetry anthologies. 
Her poetry and prose have appeared in Narrative, Virginia Quarterly Review, The New York Times Magazine, The Believer, and over a hundred other magazines. Her poems have also been featured as part of the Academy of American Poets' Poem-a-Day series and read on NPR. Keetje has been a Stegner Fellow, a Bread Loaf fellow, and PEN Northwest's Margery Davis Boyden Wilderness Writing Resident. She lives with her wife and children on an island in the Salish Sea, a short ferry ride away from Seattle where she is Editor of Poetry Northwest.
(. . .)
I climbed the red rocks robed in their red dust.
I put the earth—all its charms—within me,
into each waiting pocket. Lip and ear.
What will happen when my body can no longer
hold this fragrant salt, its hardened tears,
inside? Let mine into the dirt. The names
I've chosen for my children are already fast
across the sky like the ochre feathers that frame
the blackbird's shrug.
(. . .)
Fragment of 'Landscape with Sage and the Names of My Children'
All Its Charms
By: Keetje Kuipers
Language: English
Paperback: 112 pages
Publisher: BOA Editions Ltd.
Publication Date: April 23, 2019
ISBN-10: 1942683766
ISBN-13: 978-1942683766
Regular price $ 17.00
# new poetry
Keetje Kuipers:
All Its Charms
• fleursdumal.nl magazine
More in: - Book News, Archive K-L, Archive K-L, MODERN POETRY
---
Brought together for the first time, here are 100 pieces of 'Oulipo' writing, celebrating the literary group who revelled in maths problems, puzzles, trickery, wordplay and conundrums.
Featuring writers including Georges Perec, Raymond Queneau and Italo Calvino, it includes poems, short stories, word games and even recipes. Alongside these famous Oulipians, are 'anticipatory' wordsmiths who crafted language with unusual constraints and literary tricks, from Jonathan Swift to Lewis Carroll.
Philip Terry is a translator, and a writer of fiction and poetry. He has translated the work of Georges Perec, Stéphane Mallarmé and Raymond Queneau, and is the author of the novel tapestry, shortlisted for the Goldsmiths Prize.
His poetry volumes include Oulipoems, Shakespeare's Sonnets, Dante's Inferno (a Times Literary Supplement Book of the Year, London Review Bookshop Book of the Week, and recipient of a Society of Authors Travelling Scholarship Prize), Quennets, and Dictator, a version of the Epic of Gilgamesh in Globish.
He is currently translating  Ice Age signs from the caves at Lascaux.
• 'Philip Terry's collection is packed with fabulous, wide-ranging work that displays the full ingenuity, brio and originality of Oulipian ideals in action. An exhilarating feat of in-depth reading, and translating, it takes its place as the definitive anthology in English for decades to come.' – Marina Warner
• Philip Terry's playful selection will appeal to lovers of word games, puzzles and literary delights.
The Penguin Book of Oulipo
Queneau, Perec, Calvino and the Adventure of Form
Edited by Philip Terry
Imprint: Penguin Classics
Published: 31/10/2019
ISBN: 9780241378427
Hardcover
Length: 576 Pages
Dimensions: 240mm x 49mm x 162mm
RRP: £25.00
# new books
The Penguin Book of Oulipo
Queneau, Perec, Calvino and the Adventure of Form
Philip Terry (Edited by)
• fleursdumal.nl magazine
More in: #Archive Concrete & Visual Poetry, - Book Lovers, - Book News, - Objets Trouvés (Ready-Mades), Archive C-D, Archive O-P, Archive Q-R, Art & Literature News, AUDIO, CINEMA, RADIO & TV, Carroll, Lewis, Dadaïsme, Georges Perec, OULIPO (PATAFYSICA), Surrealisme, Swift, Jonathan
---
These never-before-published poems by Johnny Cash make the perfect gifts for music lovers and fans alike.
Edited and introduced by Pulitzer Prize-winning poet Paul Muldoon with a foreword by John Carter Cash, this poetry collection is illustrated with facsimile reproductions of Cash's own handwritten pages. Now an album with music by Rosanne Cash, Brad Paisley, Willie Nelson, Kacey Musgraves, Elvis Costello, and more.
Since his first recordings in 1955, Johnny Cash has been an icon in the music world. In this collection of poems and song lyrics that have never been published before, we see the world through his eyes and view his reflection on his own interior reality, his frailties and his strengths alike. In his hallmark voice, he pens verses about love, pain, freedom, and mortality, and expresses insights on culture, his family, his fame, even Christmas. Forever Words confirms Johnny Cash as a brilliant and singular American literary figure. His music is a part of our collective history, and here the depth of his artistry and talent become even more evident.
JOHNNY CASH (1932–2003) was an American icon and country music superstar. He performed everywhere from Folsom State Prison to the White House. In 1980 he became the youngest living person to be chosen for the Country Music Hall of Fame; he was inducted into the Nashville Songwriters Hall of Fame in 1977, the Rock & Roll Hall of Fame in 1992, and the Gospel Music Hall of Fame in 2010. A recipient of the Kennedy Center Honors as well as the National Medal of Arts, he won nineteen Grammy Awards, four of them posthumously.
PAUL MULDOON is the author of twelve collections of verse, including Moy Sand and Gravel, for which he won the 2003 Pulitzer Prize for Poetry. He is the Howard G. B. Clark Profes­sor at Princeton University, and between 1999 and 2004 he was Professor of Poetry at Oxford. Since 2007, Muldoon has been poetry editor of The New Yorker. He is a fellow of the Royal Soci­ety of Literature and of the American Academy of Arts and Letters.
Forever Words
The Unknown Poems
By Johnny Cash
Cat.: Poetry | Music
Paperback
$18.00
ISBN 9780399575150
144 Pages
Nov 12, 2019
Published by Plume
# new poetry
forever words
the unknown poems
by johnny cash
• fleursdumal.nl magazine
More in: # Music Archive, - Book News, Archive C-D, Archive C-D, Archive M-N, Art & Literature News, AUDIO, CINEMA, RADIO & TV
---
In Vrolijke verwoesting gaat Delphine Lecompte door waar ze gebleven was en tilt ze haar poëzie naar een volgend niveau.
Andermaal is haar verbeelding grenzeloos, kijkt ze de waanzin recht in de ogen en worden haar gedichten bevolkt door talloze wonderlijke figuren, zoals de bedeesde zeepzieder, de mystieke chrysantenkweker en de analfabetische jongenshoer. En ook dit keer bezit haar droomachtige poëzie een expressieve taalkracht die zo groot is dat het effect betoverend is: wie één zin leest, zal zich niet meer kunnen losmaken uit dit fantastische universum.
Delphine Lecompte (1978) debuteerde in 2004 in het Engels met de roman Kittens in the Boiler, daarna schakelde ze over naar gedichten in haar moedertaal. Voor haar debuutbundel De dieren in mij (2009) ontving ze de C. Buddingh'-prijs en de Prijs voor Letterkunde van de Provincie West-Vlaanderen. In 2015 verscheen Dichter, bokser, koningsdochter, dat genomineerd werd voor de VSB Poëzieprijs. Voor The Best of Delphine Lecompte (2018) selecteerde ze zelf de greatest hits uit haar rijke oeuvre, dat met Vrolijke verwoesting (2019) negen dichtbundels omvat.
'Wie Lecompte leest weet waarom poëzie een wonder is.' Menno Wigman
Delphine Lecompte
Vrolijke verwoesting
Gedichten
Nederlands
Paperback
Druk 1
September 2019
168 pagina's
NUR code 306
EAN 9789403167107
Uitgever De Bezige Bij
€ 21,99
# new poetry
Delphine Lecompte
• fleursdumal.nl magazine
More in: #Editors Choice Archiv, - Book News, Archive K-L, Art & Literature News, Historia Belgica, Lecompte, Delphine, Wigman, Menno
---
In 2020 organiseert het Museum voor Schone Kunsten (MSK) Gent de grootste Jan van Eyck-tentoonstelling ooit. Wereldwijd zijn er van deze Vlaamse meester slechts een twintigtal werken bewaard. Zeker de helft daarvan reist naar ons museum. Hier worden ze samengebracht met werk uit Van Eycks atelier en kopieën van intussen verdwenen schilderijen. Maar ook met meer dan 100 topstukken uit de late middeleeuwen. Daarvoor worden maar liefst 13 museumzalen heringericht.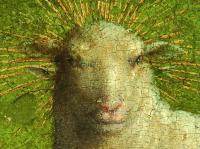 Het Museum voor Schone Kunsten (MSK) in Gent is een museum voor jong en oud. Het is een levendige ontmoetingsplaats waar je kunst van de Middeleeuwen tot vandaag ontdekt in een unieke omgeving. Tijdens de tentoonstelling 'Van Eyck. Een optische revolutie' maken we de Middeleeuwse kunst van Van Eyck en zijn getalenteerde tijdgenoten tastbaar in het nu. Iedereen komt dichterbij Van Eyck dan ooit en ontdekt zo hoe revolutionair Van Eyck toen was en hoe belangrijk hij nu nog steeds is.
  # Meer informatie op de website vaneyck2020

• fleursdumal.nl magazine
More in: - Book News, Archive E-F, Art & Literature News, AUDIO, CINEMA, RADIO & TV, CATHEDRALS, FDM Art Gallery, Historia Belgica, Jan van Eyck
---
 Rebellen en dwarsdenkers
De 85ste Boekenweek staat in het teken van hen die ons voorstellingsvermogen vergroten: de rebellen en dwarsdenkers. Het lezen van boeken zet namelijk aan
tot nadenken, zodat lezers begrip ontwikkelen voor anderen en minder vasthouden aan vooroordelen (bron: KVB Boekwerk, De impact van het boek). Van de dromerige dwarsdenker die veilig thuis afreist naar een andere wereld tot de rebel die zijn messcherpe pen als wapen gebruikt tegen de status quo. In de literatuur is er ruimte voor al die geluiden. Het lef van schrijvers om taboes te doorbreken en een steen in de vijver te gooien is van levensbelang voor onze samenleving. Daarom koesteren we de vrijheid die door schrijvers genomen wordt om tegen de stroom in te werken, om dwars en vervelend te zijn, onaangepast en onafhankelijk.
 Een greep uit rebelse boeken en dwarse schrijvers
De rebellen van de literatuur hebben altijd ons denken beïnvloed: stoere, onorthodoxe, eigengereide auteurs als Multatuli, Annie M.G. Schmidt, Willem Frederik Hermans, Astrid
Roemer, Dimitri Verhulst en Charlotte Mutsaers hebben werelden geopend. Rebelse personages en dwarse karakters zoals Don Quichot, Madame Bovary, Tommy Wieringa's Joe Speedboot, Esther Gerritsens Roxy en Hava uit Aafke Romeijns Concept M houden een spiegel voor en laten ons nadenken over wie wij zijn. Schrijvers als Jan Cremer, Connie Palmen, Anna Blaman en Jan Wolkers zoeken grenzen van de literatuur op en verleggen ze. Boeken kunnen weerstand oproepen, kunnen verboden worden en verbrand, maar de kracht van de woorden laat zich niet temmen. Nabokovs Lolita, Houellebecqs Onderworpen of Erasmus' Lof der zotheid hebben onder vuur gelegen, maar zijn inmiddels onmiskenbare oriëntatiepunten in het literaire landschap. Om de steeds veranderende wereld om ons heen te begrijpen, hebben we dwarsdenkers en ordescheppers nodig. Renate Rubinstein en Anton de Kom hebben ons bewust gemaakt van onze oogkleppen. Ook door non-fictie prikkelen, stimuleren en scherpen we onze geest. Het maatschappelijk debat op de meest uiteenlopende onderwerpen wordt bepaald door dappere en dwarse denkers: Dick Swaab en Rosanne Hertzberger, Rutger Bregman en Joris Luyendijk, Anousha Nzume en Paul Scheffer.
• De 85ste Boekenweek vindt plaats van zaterdag 7 t/m zondag 15 maart 2020
• Het boekenweekgeschenk is dit jaar geschreven door Annejet van der Zijl: Leon & Juliette. Een  liefdesgeschiedenis
• Özcan Akyol schrijft dit jaar het Boekenweekessay: Generaal zonder leger.
• Ellen Deckwitz schrijft Boekenweekgedicht 2020
#  Meer informatie op website Boekenweek
• fleursdumal.nl magazine
More in: - Book Lovers, - Book News, - Book Stories, - Bookstores, AUDIO, CINEMA, RADIO & TV, Boekenweek, PRESS & PUBLISHING
---
Zwaal is een dichter die met een grandioos taalvermogen de wereld toont in al haar facetten, niet alleen als natuurverschijnsel maar ook als erotische verschijning, als de zee, het water, de vrouw, de kleuren en geuren van alles wat tastbaar is.
Zijn werk, dat hij sinds 1984 in een rustige regelmaat heeft gepubliceerd, is nu verzameld in zeesnede, waarin ook is opgenomen de nog niet eerder gepubliceerde bundel averij grosse. Gedichten van enkele woorden, gedichten van niet meer dan twee regels, gedichten met lange regels die van overvloed van de pagina lijken te vallen. Gedichten waarin de hele wereld als nieuw wordt getoond.
B. Zwaal (Vlaardingen, 1944) was theatermaker en regisseur. In 1984 debuteerde hij met de dichtbundel fiere miniature. Daarna verschenen nog tien bundels, waarvan een drifter werd genomineerd voor de Ida Gerhardt Poëzieprijs en zouttong voor de VSB poëzieprijs.
B. Zwaal:
zeesnede
gedichten 1984 – 2019
paperback met flappen
15×22 cm.
536 pagina's
ISBN 9789028427655
prijs € 39,99
• fleursdumal.nl magazine
More in: #Editors Choice Archiv, - Book News, - Bookstores, Archive Y-Z, Archive Y-Z, Art & Literature News
---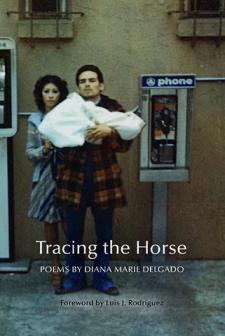 Set in Southern California's San Gabriel Valley, Diana Marie Delgado's debut poetry collection 
follows the coming-of-age of a young Mexican-American woman trying to make sense of who she is amidst a family and community weighted by violence and addiction.
With bracing vulnerability, the collection chronicles the effects of her father's drug use and her brother's incarceration, asking the reader to consider reclamation and the power of the self.
Diana Marie Delgado is the author of Tracing the Horse and the chapbook Late Night Talks with Men I Think I Trust. She is the recipient of numerous grants, including a fellowship from the National Endowment for the Arts. A graduate of Columbia University she currently resides in Tucson, where she is the Literary Director of the Poetry Center at the University of Arizona.
Come back with me
to the ruins.
We will look
through family
photographs;
I can show you
what the wind
and I did.
Who keeps
the stars
from falling
out of the sky?
Diana Marie Delgado
fragment from: Never Mind I'm Dead
Series: New Poets of America (Book 43)
Paperback: 112 pages
Publisher: BOA Editions Ltd.
September 10, 2019
Language: English
ISBN-10: 1942683871
ISBN-13: 978-1942683872
Product Dimensions: 6 x 0.2 x 8.5 inches
$ 17.00
# new poetry
Diana Marie Delgado
Tracing the Horse
• fleursdumal.nl magazine
More in: - Book News, Archive C-D, Archive C-D
---
De Academie De Gouden Ganzenveer kent De Gouden Ganzenveer 2020 toe aan schrijver en programmamaker Abdelkader Benali. Academievoorzitter Jet Bussemaker maakte de laureaat op 11 januari bekend in het radioprogramma De Taalstaat.
De Academie De Gouden Ganzenveer eert Benali als ambassadeur van de Nederlandse taal die met zijn enthousiasmerende inzet jongeren weet te bereiken. Met zijn veelzijdige pen die hij speels en creatief inzet, slaat hij een brug tussen culturen. Zijn toewijding aan de publieke zaak van het geschreven woord, zijn grote bijdrage –juist vanuit een Marokkaanse achtergrond- maken hem tot de Gouden Ganzenveerlaureaat 2020.
De prijsuitreiking vindt plaats op donderdag 2 april a.s. in Amsterdam. Een weerslag van deze bijeenkomst wordt vastgelegd in een speciale uitgave, die in de loop van het jaar zal verschijnen.
De Academie, een initiatief van het bestuur van stichting De Gouden Ganzenveer, kent jaarlijks deze culturele prijs toe. De leden zijn afkomstig uit de wereld van cultuur, wetenschap, politiek en het bedrijfsleven.
Met deze onderscheiding wil de Academie het geschreven en gedrukte woord in het Nederlands taalgebied onder de aandacht brengen.
Voorgaande laureaten zijn Ian Buruma, Antjie Krog, Arnon Grunberg, Xandra Schutte, Geert Mak, David Van Reybrouck, Ramsey Nasr, Annejet van der Zijl, Remco Campert, Joke van Leeuwen, Adriaan van Dis, Joost Zwagerman, Tom Lanoye, Peter van Straaten, Maria Goos, Kees van Kooten, Jan Blokker en Michaël Zeeman.
Uitgebreide informatie is te vinden op www.goudenganzenveer.nl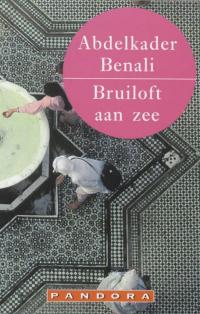 "Abdelkader Benali, (Ighazzazen, Marokko, 1975) schrijft romans, verhalen en poëzie, maar ook toneel en journalistiek werk. Bruiloft aan zee is zijn bejubelde en bekroonde debuut, dat een internationale bestseller werd. Nadien verschenen van zijn hand vele verschillende boeken, zoals de Marathonloper, het Marokkaanse huis-, tuin- en keukenkookboek Casa Benali en Brief aan mijn dochter, waarmee hij ook in de theaters stond met Lavinia Meijer, de poëziebundel Wax Hollandais en in 2019 de roman De weekendmiljonair.
Benali presenteerde meerdere tv-programma's waarin hij schrijvers interviewde onder andere De schrijver en de stad en Benali boekt alsook Chez Benali, een culinair-historische ontdekkingsreis door zijn geboorteland.
Daarnaast is Benali actief in het onderwijs. Als detective Appie nam hij basisscholieren in filmpjes mee langs de Schrijfgeheimen van de Schoolschrijvers. Voor middelbare scholieren stelde hij TXT een bloemlezing van verhalen samen en bezocht hij afgelopen najaar scholen tijdens Literatour, de boekenweek voor scholieren. Momenteel brengt hij de theatervoorstelling Kalief in Nederland."
Gouden Ganzenveerlaureaat 2020
Abdelkader Benali
Donderdag 2 april 2020 in Amsterdam
• fleursdumal.nl magazine
Portretfoto: Linda Stulic
More in: #Editors Choice Archiv, - Book News, Abdelkader Benali, Archive A-B, Archive A-B, Art & Literature News, AUDIO, CINEMA, RADIO & TV, Awards & Prizes
---
An investigation of the irrational and the unconventional currents swirling behind the Bauhaus's signature sleek surfaces and austere structures.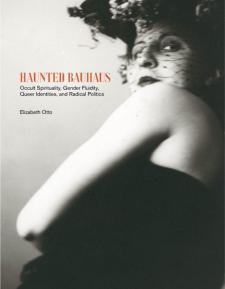 The Bauhaus (1919–1933) is widely regarded as the twentieth century's most influential art, architecture, and design school, celebrated as the archetypal movement of rational modernism and famous for bringing functional and elegant design to the masses. In Haunted Bauhaus, art historian Elizabeth Otto liberates Bauhaus history, uncovering a movement that is vastly more diverse and paradoxical than previously assumed. Otto traces the surprising trajectories of the school's engagement with occult spirituality, gender fluidity, queer identities, and radical politics. The Bauhaus, she shows us, is haunted by these untold stories.
The Bauhaus is most often associated with a handful of famous artists, architects, and designers—notably Paul Klee, Walter Gropius, László Moholy-Nagy, and Marcel Breuer. Otto enlarges this narrow focus by reclaiming the historically marginalized lives and accomplishments of many of the more than 1,200 Bauhaus teachers and students (the so-called Bauhäusler), arguing that they are central to our understanding of this movement. Otto reveals Bauhaus members' spiritual experimentation, expressed in double-exposed "spirit photographs" and enacted in breathing exercises and nude gymnastics; their explorations of the dark sides of masculinity and emerging female identities; the "queer hauntology" of certain Bauhaus works; and the role of radical politics on both the left and the right—during the school's Communist period, when some of the Bauhäusler put their skills to work for the revolution, and, later, into the service of the Nazis.
With Haunted Bauhaus, Otto not only expands our knowledge of a foundational movement of modern art, architecture, and design, she also provides the first sustained investigation of the irrational and the unconventional currents swirling behind the Bauhaus's signature sleek surfaces and austere structures. This is a fresh, wild ride through the Bauhaus you thought you knew.
Elizabeth Otto is an art historian and the author of Tempo, Tempo! The Bauhaus Photomontages of Marianne Brandt, the coauthor of Bauhaus Women: A Global Perspective, and the coeditor of five books including Bauhaus Bodies: Gender, Sexuality, and Body Culture in Modernism's Legendary Art School. She is Associate Professor at the University at Buffalo (SUNY), where she has also served as the Executive Director of the Humanities Institute. Her work has been supported by numerous organizations including the Alexander von Humboldt Foundation, the Center for Advanced Study in the Visual Arts, the National Humanities Center, and the University at Pittsburgh's Humanities Center.
Elizabeth Otto
Haunted Bauhaus:
Occult Spirituality, Gender Fluidity,
Queer Identities, and Radical Politics
Hardcover
$34.95 T | £28.00
ISBN: 9780262043298
296 pp.
55 color photos
26 b&w illus.
September 2019
The MIT Press
# new books
Haunted Bauhaus
Elizabeth Otto
• fleursdumal.nl magazine
More in: - Book News, - Book Stories, Archive O-P, Art & Literature News, Bauhaus, Klee, Paul
---
A vibrant, enchanting tour of the Seine from longtime New York Times foreign correspondent and best-selling author Elaine Sciolino.
Elaine Sciolino came to Paris as a young foreign correspondent and was seduced by a river. In The Seine, she tells the story of that river from its source on a remote plateau of Burgundy to the wide estuary where its waters meet the sea, and the cities, tributaries, islands, ports, and bridges in between.
Sciolino explores the Seine through its rich history and lively characters: a bargewoman, a riverbank bookseller, a houseboat dweller, a famous cinematographer known for capturing the river's light.
She discovers the story of Sequana—the Gallo-Roman healing goddess who gave the Seine its name—and follows the river through Paris, where it determined the city's destiny and now snakes through all aspects of daily life.
She patrols with river police, rows with a restorer of antique boats, sips champagne at a vineyard along the river, and even dares to go for a swim. She finds the Seine in art, literature, music, and movies from Renoir and Les Misérables to Puccini and La La Land. Along the way, she reveals how the river that created Paris has touched her own life.
A powerful afterword tells the dramatic story of how water from the depths of the Seine saved Notre-Dame from destruction during the devastating fire in April 2019.
Elaine Sciolino is a contributing writer and former Paris bureau chief for the New York Times. She is the author of five books, including The Seine: The River that Made Paris and the New York Times bestseller The Only Street in Paris: Life on the Rue des Martyrs. Sciolino was decorated as a chevalier of the Legion of Honor, the highest honor of the French state, in 2010 for her "special contribution" to the friendship between France and the United States. She and her husband have lived in Paris since 2002.
The Seine. The River that Made Paris
Elaine Sciolino
Publisher: W. W. Norton & Company;
1 edition October 29, 2019
Language: English
Hardcover
304 pages
ISBN-10: 0393609359
ISBN-13: 978-0393609356
$26.95
# New books
The Seine
The River that Made Paris
Sciolino, Elaine
• fleursdumal.nl magazine
More in: - Book News, - Book Stories, Archive S-T, Art & Literature News, CATHEDRALS
---
Begin jaren tachtig ontmoette Lawrence Weschler de toen nog hard aan de weg timmerende Oliver Sacks in New York.

Het was een onzekere periode voor de jonge neuroloog: Sacks' eerste boek Ontwaken in verbijstering was tien jaar eerder al verschenen, maar hij had het grote publiek nog niet bereikt.
Met de jaren groeide Sacks' bekendheid en werd de vriendschap tussen hem en Weschler hechter. Op zijn sterfbed vroeg Sacks zijn goede vriend of hij zijn verhaal zou willen optekenen. Dit boek is het resultaat van dat verzoek.

In En hoe gaat het met u, dokter Sacks? brengt Weschler Sacks' extravagante persoonlijkheid prachtig tot leven. We worden teruggevoerd naar Sacks' jongere jaren vol drugs en turbulentie, volgen hem in zijn werk als neuroloog en schrijver, zien hem patiënten helpen en vrienden vermoeien, en we volgen zijn strijd met medische en wetenschappelijke instellingen om aandacht te krijgen voor zijn belangrijkste bekommernis als neuroloog: de individuele menselijke ziel.
Weschler is erin geslaagd om Sacks' belangrijkste vraag voor zijn patiënten – Hoe gaat het met u? – terug te kaatsen naar de beroemde neuroloog zelf.
Lawrence Weschler (1952) schreef meer dan twintig jaar voor The New Yorker. Daarnaast gaf hij les aan prominente Amerikaanse universiteiten waaronder Princeton, Columbia, Brown en New York University. Aan de laatstgenoemde universiteit was hij tot 2013 directeur van het New York Institute for the Humanities. Weschlers oeuvre bestaat uit veelgeprezen literaire non-fictie over allerlei politieke en culturele onderwerpen.
En hoe gaat het met u, dokter Sacks?
Lawrence Weschler
Oorspronkelijke titel: And How AreYou, Dr. Sacks?
Paperback
De Bezige Bij 2019
Aantal pagina's 496
Paperback: 34,99
# new books
And How AreYou, Dr. Sacks?
Lawrence Weschler
• fleursdumal.nl magazine
More in: #Biography Archives, - Book News, - Book Stories, Archive S-T, Archive W-X, In Memoriam, Oliver Sacks, Psychiatric hospitals
---
Older Entries »
Thank you for reading FLEURSDUMAL.NL - magazine for art & literature