MODERN POETRY
·
Vincent Berquez: Japanese river
·
Bobby Parker: Working Class Voodoo
·
Nieuwe digitale bundel Fantom Ebooks (nr 2) van Paul Bezembinder
·
Bert Bevers gedicht: Caprice
·
Nieuwe digitale dichtbundel Fantom Ebooks – nr 2: Kwatrijnen van Paul Bezembinder
·
Radna Fabias wint C. Buddingh'-prijs 2018
·
Bert Bevers gedicht: In de doorslaap
·
JACE van de Ven: Met Vaart In Het Hart. Verhalen uit het Brabants Wielercafé
·
Vincent Berquez: Drawing Nr. 18
·
Vincent Berquez: Sibelius
·
Bert Bevers gedicht: De laatste s
·
Bert Bevers gedicht: Domburg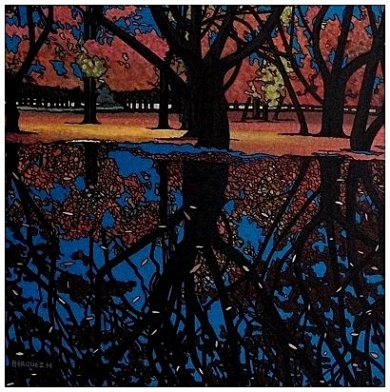 Vincent Berquez painting ©: Japanese River
   Vincent Berquez is a London–based artist and poet
    fleursdumal.nl magazine for art & literature
More in: Berquez, Vincent, FDM Art Gallery, Vincent Berquez
---
Bobby Parker's Working Class Voodoo is an enterprise of dark metaphysics which exists in the same tradition as Thomas de Quincey and Elizabeth Bishop.
Punishing, plaintive, improper, vitally comic, Parker employs a vibrato narrative deeply concerned with the cost of both journey and arrival, with the irresistible darkness of both humour and tragedy in contrast and counter to one another. In poems which push at questions of contemporary masculinity, of the domestic and of the bonds of family, our unreliability, our desires, our addictions and our weaknesses are both indulged and confronted. Yet where such commitment to the uncovering of artifice might be expected to provoke disdain,
Parker's singing faith in human love is what these poems reveal. What is lost will be recovered, and what was thought impossible will be achieved, no matter the darkness, no matter the weight. Working Class Voodoo is a confessional and a challenge, and a swampy, seductive ride into the night.
Bobby Parker
Working Class Voodoo
Publisher: Offord Road Books
Poetry
Publ. 3 May 2018
Paperback
64pp
ISBN 978–1–999–93041–7
£10
new poetry
fleursdumal.nl magazine
More in: - Book News, Archive O-P, Art & Literature News, LIGHT VERSE, MODERN POETRY
---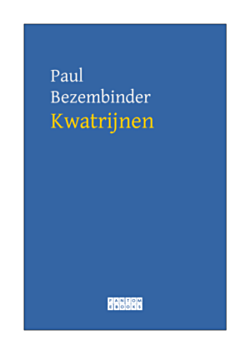 More in: - Book News, - Fantom Ebooks, Archive A-B, Art & Literature News, Bezembinder, Paul, PRESS & PUBLISHING
---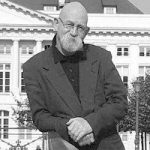 Caprice
Een gedicht zwicht niet voor het schuurpapier
van de logica en dus spoed ik mij op de cadans
van een stencilmachine in dromen door een stad
die het Milaan van Ermanno Olmi moet zijn.
Hoe er oogharen van Lombarden in hun keramiek
zijn beland, er verraad à gogo wordt gepleegd.
Beloftes aan het verleden hebben geen zin.
Bert Bevers
Gedicht: Caprice
Uit Andere taal, Uitgeverij Litera Este, Borgerhout, 2010
Bert Bevers is a poet and writer who lives and works in Antwerp (Be)
fleursdumal.nl magazine
More in: Archive A-B, Archive A-B, Bevers, Bert
---
Vandaag verschijnt het nieuwste deel in de reeks digitale publicaties van fleursdumal.nl, Fantom Ebooks. Fantom Ebooks nummer 2 is een werk van de Eindhovense dichter, schrijver en vertaler Paul Bezembinder, getiteld 'Kwatrijnen. Filosofische Verkenningen'. De e-bundel omvat achttien filosofische en absurdistische kwatrijnen.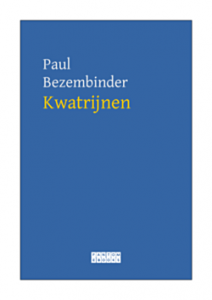 Bezembinder (1961) studeerde theoretische natuurkunde in Nijmegen. In zijn poëzie zoekt hij in vooral klassieke versvormen en thema's naar de balans tussen serieuze poëzie, pastiche en smartlap. Zijn gedichten (Nederlands) en vertalingen (Russisch- Nederlands) verschenen in verschillende (online) literaire tijdschriften, waaronder fleursdumal.nl. Voorbeelden van zijn werk zijn ook te vinden op zijn website: www.paulbezembinder.nl
Fantom Ebooks is een uitgave van Art Brut Digital Editions en publiceert onregelmatig bijzondere kunst- en literatuurprojecten. Deel 3 verschijnt eind 2018. Fantom Ebooks nummer 1 is de bundel OVERVLOED van dichter Bert Bevers. Deze bevat tien verschillende vertalingen van het gedicht 'Overvloed' van Bert Bevers.
PAUL BEZEMBINDER
KWATRIJNEN
Filosofische Verkenningen
FANTOM EBOOKS
Art Brut Digital Editions
Series Fantom Ebooks
www.fleursdumal.nl
FANTOM 2
Fantom Ebooks 2018
ISBN: 978-90-76326-10-8
NUR 306
1ste PDF-uitgave FANTOM2, Juni 2018
GRATIS te downloaden via onderstaande LINK
fleursdumal.nl magazine
More in: - Book Lovers, - Book News, - Fantom Ebooks, Archive A-B, Art & Literature News, Bezembinder, Paul, PRESS & PUBLISHING
---
De C. Buddingh'-prijs 2018 is toegekend aan Radna Fabias. De jury riep haar bundel 'Habitus' uit tot beste Nederlandstalige poëziedebuut van het jaar.
Met de woorden 'Een wonderlijk ongeëvenaard geval, dat de jury vloeibaar maakt, morsend en gehoorzamend aan haar zwaartekracht,' maakte juryvoorzitter Jeroen Dera de winnende bundel bekend tijdens 'De staat van de poëzie', een avond over de laatste ontwikkelingen in de Nederlandstalige poézie op het 49e Poetry International Festival.
'Er gebeurt iets in de Nederlandstalige poëzie', aldus de jury, wat zeker ook te danken is aan de dichters Dean Bowen, Elisabeth Tonnard en Arno Van Vlierberghe die met hun bundels 'Bokman', 'Voor het ideaal, lees de schaal' en 'Vloekschrift' ook kans maakten op de dertigste editie van de debuutprijs. Naast Jeroen Dera zaten Charlotte Van den Broeck en Antoine de Kom in de jury.
Radna Fabias is geboren en getogen op de Nederlandse Antillen en studeerde aan de Hogeschool voor de Kunsten Utrecht.
"ik krijg
vijf trucs om gokkasten te laten betalen
een simpele manier om geld te maken
acht manieren om de man thuis te houden waaronder
vier brouwsels voor een strakkere kut",
schrijft ze in 'Habitus'. 'Met overdonderde kracht sleurt ze de lezer mee in een broeierig tussengebied,' aldus de jury. 'Een subversieve stem die afkomst, bestemming, lichaam en perspectief te lijf gaat en daarbij zichzelf en de ander niet spaart, Deze poëzie is vlezig, goddelijk vunzig soms – en breekt de Hollandse dichtkunst weergaloos open, rekent af met het veilige vers. 'Habitus' zindert.
Het is moeilijk te zeggen wat het meest beklemt in deze bundel: het tropische eiland, het Nederlands waar de ik-figuur naartoe reist, of de categorieën die afkomst en bestemming projecteren op het lyrische ik. Fabias maakt deze beklemming voelbaar en tegelijkertijd gooit ze geijkte opposities als 'wit'-'zwart', 'man'-'vrouw', 'ik'-'ander' open door ingenieus gebruik te maken van een cameramatige, maar uitgesproken lyrische stem die alle perspectieven opentrekt en het niet schuwt om zichzelf en de ander op het spel te zetten.'
Hoewel het aantal van 21 ingezonden debuten kwantitatief niet uitzonderlijk kan worden genoemd gaf de jury uiting aan het gevoel dat dit toch zeker een zeer bijzonder Buddingh'-jaar is.
'Er gebeurt iets in de Nederlandstalige poëzie,' zo meent de jury. In drieën valt op hoe op inhoudelijk vlak de combinatie van experiment en engagement overheerst, hoe de zoektocht naar een expliciet politiek ik centraal staat – een ik dat de verhouding zoekt tot de gemeenschap maar daarbij vooral de notie 'gemeenschap' problematiseert – en hoe de poëzie waarin dit allemaal gebeurt opvallend vaak verschijnt bij kleinere uitgeverijen.
De jury acht de kans groot dat het de uitgeverijen aan de rand van het literaire veld zijn die dit nieuwe geluid in de poëzie mogelijk maken.
Sinds 1988 wordt op initiatief van Poetry International ieder jaar de C. Buddingh'-Prijs uitgereikt aan de schrijver of schrijfster van het beste Nederlandstalige poëziedebuut. Met de prijs beoogt Poetry International meer aandacht te genereren voor talentvolle nieuwe stemmen in de Nederlandstalige poëzie.
Voor menig dichter van naam was de C. Buddingh'-Prijs de eerste belangrijke trofee die in de wacht werd gesleept. Joke van Leeuwen, Tonnus Oosterhoff, Ilja Leonard Pfeijffer en Anna Enquist, of recenter Lieke Marsman, Ellen Deckwitz, Maarten van der Graaff en Marieke Lucas Rijneveld behoren tot de laureaten.
Titel: Habitus
Auteur: Radna Fabias
Uitgever: de Arbeiderspers
Taal: Nederlands
ISBN10 9029523808
ISBN13 9789029523806
Februari 2018
Afmetingen 11x205x169 mm
Verschijningsdatum: 20-02-2018
Paperback
120 pagina's
Prijs: € 19,99
NUR: 306
fleursdumal.nl magazine
More in: - Book News, Archive E-F, Art & Literature News, Awards & Prizes, Buddingh', Cees, Marsman, Lieke, Poetry International, Rijneveld, Marieke Lucas
---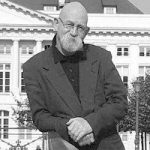 In de doorslaap
Vriendelijk verwant zoals het werkwoord gapen
dat met slapen is liggen wij stilletjes hand in hand.
De hele nacht door sliep je lekker maar tegen
de ochtend werd je steeds weer van een piepje
wakker. Het leek of je keek naar de klei die ik kneed
alsof je weet dat het andere wolken zijn dan van donker:
in de doorslaap kerven zich de klamste dromen.
Bert Bevers
Gedicht: In de doorslaap
Uit Andere taal, Uitgeverij Litera Este, Borgerhout, 2010
Bert Bevers is a poet and writer who lives and works in Antwerp (Be)
fleursdumal.nl magazine
More in: Archive A-B, Archive A-B, Bevers, Bert
---
'Van de Ven is een opvallende verschijning in het peloton van wielerauteurs. Zijn forse postuur en woeste baard hebben hem de bijnaam Raspoetin bezorgd.
Verwacht geen geschoren benen, carbon frames en wetenschappelijk verantwoorde sportdrank,' schreef het magazine for art en literature 'Fleursdumal.nl' over 'Mag ik nog wat wind van achteren?', de vorige bundel wielerverhalen van Jace van de Ven.
En Het is koers.nl noteerde: 'Het zijn persoonlijke beslommeringen opgedaan tijdens vaak meerdaagse fietstochten, die bij mij de juiste snaar raken en uitnodigen om zelf te fietsen, te lachen, te genieten en na te denken.'
Ook Brabants Dagblad en Brabant Cultureel waren enthousiast. Buiten Noord-Brabant is de continue verwondering van Jace van de Ven, eerste stadsdichter van Tilburg, over coureurs en would-be-renners nog te onbekend. Jammer, want niemand schrijft zo hilarisch en tegelijk zo ontroerend over mensen op de fiets, of het nou sterren zijn of stumpers. Dat bewijzen de vijftien verhalen in ' Met vaart in het hart' opnieuw.
Jace van de Ven is oud-redacteur van Brabants Dagblad en eerste stadsdichter van Tilburg. Als auteur van wielerverhalen wordt hij regelmatig uitgenodigd om zijn verhalen voor te lezen voor wielerverenigingen. De vele verzoeken om zijn teksten eens in boekvorm uit te brengen heeft hij nu gehonoreerd in deze handzame bundeling van zijn mooiste verhalen. Geschreven met wind mee…
JACE van de Ven
Met Vaart In Het Hart.
Verhalen uit het Brabants Wielercafé
Geïllustreerd door Ellis Pruijn
Jaar: 2018
Uitgever: Eigen beheer,
Categorie:
Gedicht / Poëzie / Proza
116 pagina's:
Afmeting: 15×21 cm
Wielerboek
€ 14,00
# meer info sportmediashop
new books
fleursdumal.nl magazine
More in: - Book Lovers, - Book Stories, Archive U-V, Archive U-V, Art & Literature News, Ven, Jace van de
---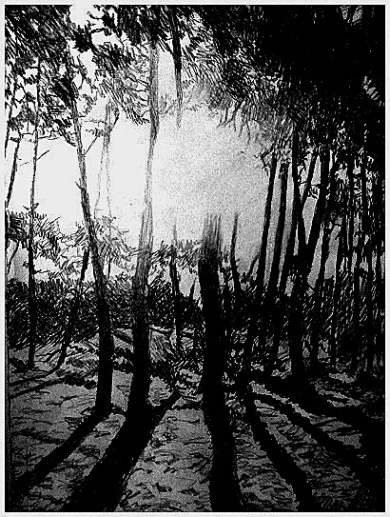 Vincent Berquez©:  Drawing Nr. 18
Vincent Berquez is a London–based artist and poet. He has published in Britain, Europe, America and New Zealand. His work is in many anthologies, collections and magazine worldwide. Vincent Berquez was requested to write a Tribute as part of 'Poems to the American People' for the Hastings International Poetry Festival for 9/11, read by the mayor of New York at the podium. He has also been commissioned to write a eulogy by the son of Chief Albert Nwanzi Okoluko, the Ogimma Obi of Ogwashi-Uku to commemorate the death of his father. Berquez has been a judge many times, including for Manifold Magazine and had work read as part of Manifold Voices at Waltham Abbey. He has recited many times, including at The Troubadour and the Pitshanger Poets, in London. In 2006 his name was put forward with the Forward Prize for Literature. He recently was awarded a prize with Decanto Magazine. Berquez is now a member of London Voices who meet monthly in London, United Kingdom.
Vincent Berquez has also been collaborating in 07/08 with a Scottish composer and US film maker to produce a song-cycle of seven of his poems for mezzo-soprano and solo piano. These are being recorded at the Royal College of Music under the directorship of the concert pianist, Julian Jacobson. In 2009 he will be contributing 5 poems for the latest edition of A Generation Defining Itself, as well as 3 poems for Eleftheria Lialios's forthcoming book on wax dolls published in Chicago. He also made poetry films that have been shown at various venues, including a Polish/British festival in London, Jan 07.
As an artist Vincent Berquez has exhibited world wide, winning prizes, such as at the Novum Comum 88' Competition in Como, Italy. He has worked with an art's group, called Eins von Hundert, from Cologne, Germany for over 16 years. He has shown his work at the Institute of Art in Chicago, US, as well as many galleries and institutions worldwide. Berquez recently showed his paintings at the Lambs Conduit Festival, took part in a group show called Gazing on Salvation, reciting his poetry for Lent and exhibiting paintings/collages. In October he had a one-man show at Sacred Spaces Gallery with his Christian collages in 2007. In 2008 Vincent Berquez had a solo show of paintings at The Foundlings Museum and in 2011 an exposition with new work in Langham Gallery London.
fleursdumal.nl magazine for art & literature
More in: Berquez, Vincent, FDM Art Gallery, Vincent Berquez
---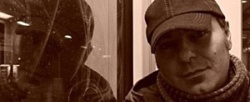 Sibelius
Sibelius symphony number eight
On his lips he sounded natures
cry, natures sinewy sigh
and gripped in encapsulation
its voices in dots and dashes.
His work swept the oceans
searching for ringing melodies,
the cosmos dancing in rhythm
through its internal magnetism.
Sounds from the milky way
readily formed within him,
carbon from the core twinkling,
vibrating, the many strings flying
in rich tones, in its resurrection
when death looked imminent
awoke when barely conscious.
He took the new and ancient
and slanted the nucleus
of his vivid expression
into the pool of swirling
existence.
And when the structure
was created,
when the monument was built,
the music gasping for
the air of existence,
for the universe to burst
he burnt the lot
and fell inward, into silence,
where his voice lived only
for his wife and children.
He sat down quietly
and never again lifted
his psyche to varnish sound
with brilliant shimmers.
21.09.07
Vincent Berquez
Poem: Sibelius
Vincent Berquez is a London–based artist and poet
fleursdumal.nl magazine
More in: Archive A-B, Berquez, Vincent, MUSIC, Vincent Berquez
---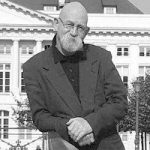 De laatste s
Het hart zij zuiver binnenin, niet meer door
dwaze trots verteerd, het lichaam matig,
afgekeerd van overdaad en rein van zin. Sint
pura cordis íntima, absístat et vecórdia: carnis
terat supérbiam potus cibíque párcitas. Hij houdt
van het doorsissen van de laatste s, van geloven
tegen de draad in. Hij ziet zijn mensen graag.
De hostie kleeft hen in de mond. Ze zijn zo zeker
dat ze niet meer weten van welke parochie ze zijn.
Bert Bevers
Gedicht: De laatste s
Uit Andere taal, Uitgeverij Litera Este, Borgerhout, 2010
Bert Bevers is a poet and writer who lives and works in Antwerp (Be)
fleursdumal.nl magazine
More in: Archive A-B, Archive A-B, Bevers, Bert
---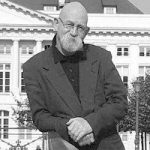 Domburg
Villa Carmen Sylva: een lang geleden koningin
heeft in haar woning nog haar naam bewaard.
Met haar verzen is zij door de mazen van het net
des tijds reeds verdwenen. Dit dorp heeft zich
sedertdien schrap gezet in langzaam blijven.
Vloeden laten zich gedwee door palen breken,
dwars zitten duinen tussen bosch & zee.
Wij kuieren hier, in al ons wonen Scheldetrouw,
de drempel tussen jeugd en ouderdom omver.
Staren op die westenwind een meeuw na,
of vergeten van dit gezicht ons was verboden.
Weten in de kermis van de kennis in ons hoofd
zat oude tijden: met schip en vruchtenmand
als storm gilt uit alle hoeken fluistert Nehalennia.
Bert Bevers
Gedicht: Domburg
Eerder verschenen in De Vrije Domburger, 2001
Bert Bevers is a poet and writer who lives and works in Antwerp (Be)
fleursdumal.nl magazine
More in: Archive A-B, Archive A-B, Bevers, Bert
---
Older Entries »
Thank you for reading FLEURSDUMAL.NL - magazine for art & literature