MODERN POETRY
·
there is a poem for that: 53ste Poetry International Festival
·
Bert Bevers: Vergeten krijgsgeheimen
·
Bert Bevers: Aanvang
·
Edna St. Vincent Millay: Travel (Poem)
·
Monddood nieuwe roman van Niels Landstra
·
Bert Bevers: Nimmer schor is de maan
·
Freda Kamphuis: Wroeging
·
Bert Bevers: Alles moet
·
Freda Kamphuis: Tegemoet
·
Delphine Lecompte: De dieren in mij. Dichtbundel over de tweestrijd van de mens
·
Allison Adelle Hedge Coke: Look at This Blue
·
Vincent Berquez: Who told who what
Het 53ste Poetry International Festival viert dit jaar de grenzeloze verbeeldingskracht van dichters
Hun wonderlijke en onbegrensde kijk op het leven en de wereld is als een onuitputtelijke bron van nieuw inzicht, een deep learning methode op weg naar meer Bruto (Inter) Nationaal Geluk en een fris alternatief scenario voor een duurzamere toekomst.
Dichters hebben werkelijk over alles wel een gedicht geschreven, dus laat je inspireren en verrijk je blik: "Elon Musk is Dying on Mars"? There is a poem for that!
Line-up: Claudia Rankine (Jamaica/VS) – Kei Miller (Jamaica) – Ada Limón (VS) – Rachel Long (Engeland) – Signe Gjessing (Denemarken) – Justin Perez (VS) – Ingmar Heytze (Nederland) – Simone Atangana Bekono (Nederland) – Paul Tran (VS) – Radosław Jurczak (Polen) – Laura Vazquez (Frankrijk) – Ruth Lasters (België) – Ester Naomi Perquin (Nederland) – Theophilus Kwek (Singapore) – Porsha Olayiwola (VS) – Danae Sioziou (Griekenland) – Farhad Showghi (Duitsland) – Jan Lauwereyns (België)
meer namen binnenkort bekend
Mis het niet, koop nu je tickets!
Dagkaarten en passe-partouts voor het festival op 9, 10 en 11 juni 2023 koop je online.
https://www.poetryinternational.com/nl/
there is a poem for that
53ste Poetry International Festival
9, 10 en 11 juni 2023
• fleursdumal.nl magazine
More in: #Modern Poetry Archive, - Book Lovers, - Book News, AUDIO, CINEMA, RADIO & TV, Literary Events, LITERARY MAGAZINES, Poetry International, TRANSLATION ARCHIVE
---
Vergeten krijgsgeheimen
Stadspoorten blijven toe. Wachters weifelen
over aandrift van legendes, vergeten ballingen.
Waarom weten zij precies wanneer de kraaien
gaan vertrekken? Eer heeft geen leeftijd, weten
zij. Ongeduld is een glazen harnas. Laat het leger.
Gulzig vreest de rook het doven van het vuur.
Bert Bevers
Vergeten krijgsgeheimen
Gedicht
Uit de bundel in voorbereiding: Bedekte termen
•fleursdumal.nl magazine
More in: Archive A-B, Archive A-B, Bevers, Bert
---
Aanvang
Waaraan zou mijn moeder gedacht hebben
toen ze mij voor de eerste keer de borst had
gereikt? Waar ze aan begonnen was? Waar
ik aan begonnen was, beginnen ging? 'Wordt
dit ook voor hem een herinnering?' Ik wist
wel al dat vergeten nooit volledig lukken zal.
Bert Bevers
Aanvang
Gedicht
• fleursdumal.nl magazine
More in: Archive A-B, Archive A-B, Bevers, Bert
---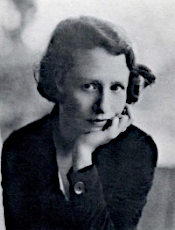 Travel
The railroad track is miles away,
And the day is loud with voices speaking,
Yet there isn't a train goes by all day
But I hear its whistle shrieking.
All night there isn't a train goes by,
Though the night is still for sleep and dreaming,
But I see its cinders red on the sky,
And hear its engine steaming.
My heart is warm with the friends I make,
And better friends I'll not be knowing,
Yet there isn't a train I wouldn't take,
No matter where it's going.
Edna St. Vincent Millay
(1892 – 1950)
Travel
• fleursdumal.nl magazine
More in: Archive M-N, Archive M-N, Millay, Edna St. Vincent
---
Als voormalig journalist/vertaler Daan Roos een date zoekt op internet, komt hij in de echte wereld Sylvia tegen en is meteen verkocht.
Hij ligt in scheiding met de wispelturige Chantal die haar positie als moeder van twee misbruikt in de echtscheidingszaak. Afwisselend woont hij in een camper en bij Sylvia die aan een progressieve variant van MS lijdt wat haar grilligheid versterkt.
Langzaam raakt hij verstrikt in het oerwoud van hulpverlening en regelgeving waar psychiater, psycholoog, jeugdbegeleiders, rechter, advocaten, opsporingsambtenaren, ziektewet, bijstand, sociale recherche, voedselbank en daklozenopvang hem eerder tegenwerken dan meewerken. De goedbedoelde acties van zijn voormalig werkgever Freek, de bijna bejaarde buurman Mook of Sascha, de schizofrene ex van Sylvia, helpen Daan ook niet echt.
De auteur schept er een genoegen in personages en verwikkelingen met uitbundig creatieve maar passende metaforen aan het papier toe te vertrouwen met beelden die meer oproepen dan de woorden zelf. Monddood is een rauwe en ontroerende roman, waarin de troosteloze absurditeit van het leven besloten ligt en haast schrijnend dichtbij komt in de fysieke en geestelijke aftakeling van het leven.
Monddood
Auteur: Niels Landstra
Roman
Taal: Nederlands
Uitgeverij U2Pi
1 december 2022
Paperback
229 pagina's
EAN 9789493299429
19,50 euro
• fleursdumal.nl magazine
More in: - Book News, - Bookstores, Archive K-L, Archive K-L, Landstra, Niels, Niels Landstra
---
Nimmer schor is de maan
Zwier de korrels uit de aren, dorsers! Het bier en brood
van morgen moet jullie akkers uit. Op stille tenen verklaart
gelukkig de middag zich geduldig nader. Dat kreupelhout
onwillig is en de spar ontschorst. Dat regen op komst lijkt:
hoge wolken zijn gestreept als de borstveren van een havik.
De wijze weet dat de maan nimmer schor is en heeft een
naam die eigenlijk zachte dieren zouden moeten dragen.
Onderaan de dijk bloeit in pruilende klei de grote bevernel.
Bert Bevers
Nimmer schor is de maan
Gedicht
Verschenen in de catalogus Enghuizer dialogen, Hummelo, 2019
• fleursdumal.nl magazine
More in: #Editors Choice Archiv, Archive A-B, Archive A-B, Bevers, Bert
---
Wroeging
Hij verzamelde geld. Oud geld, nieuw geld, geld. Zijn huis was van geld, zijn tafel, zijn stoel, zijn tv, zijn vrouw, zijn zoon, zijn baby, zijn 06, zijn laptop, zijn auto, zijn tuin, zijn muren, zijn ramen, zijn huidige geld, zijn toekomstige geld, zijn wereld, alles van geld. In een droom zag hij zichzelf, zijn armen griezelig veranderd in briefjes van tien, zijn ogen zich harden tot munten van twee, zijn hart tot toren van munten verhard, zijn beide handen uit munten gesmeed. Zijn vrouw die op de achtergrond zijn portemonnaie kust. Hij begon te huilen als een kind dat wakker schrikt in het geloof dat zijn pasgedroomde nachtmerrie werkelijkheid is, tot hopelijk een lieve mama deze ontkent en hem geruststelt. Hij huilde steeds harder en harder en harder tot en met de volwassene die ineens voelt, weet dat zijn nachtmerrie zijn ware nachtmerrie blijkt.
Freda Kamphuis
Wroeging
Gedicht
• fleursdumal.nl magazine
More in: #Editors Choice Archiv, Archive K-L, Archive K-L, Kamphuis, Freda
---
Alles moet
Verblij me met het lijmen van tijden. Hoe
leven wonderschoon zich aan de mens gewoon
perfect voltrekt als alles goed gaat. Door denken
aan. Want alles moet. Niets gebeurt zomaar.
Zet aan het leven! Niets mis is er mee. Het is of
Fellini met een handycam achter ons loopt. Zo
Bert Bevers
Alles moet
Gedicht ongepubliceerd
• fleursdumal.nl magazine
More in: Archive A-B, Archive A-B, Bevers, Bert
---
Tegemoet
Als lange neus naar zware, logge
aangemeerden langs de kade
zoeft lichtgewicht ze vliegensvlug voorbij
te recht en strak om dobberend dier te zijn
niet in harmonie met kwetterende eenden
ook niet met de tetterende fietser vlak daarnaast.
Acht peddels links, acht peddels rechts
daartussenin bewegen acht gesmeerde mannen
ritmisch met hun sterke armen mee tot één geheel.
Vlak voor brug worden zij rietstengels, die buigen,
niet door wind maar laagste ijzer van de brug is hard
van bovenaf kijk ik één tel op rij gezichten neer
als stille, stoere streep gaan zij in al hun pracht ten onder.
Freda Kamphuis
Tegemoet
Gedicht
• fleursdumal.nl magazine
More in: Archive K-L, Archive K-L, Kamphuis, Freda
---
Ongekend ontroerend, dat is De dieren in mij, de eerste dichtbundel van Delphine Lecompte. Ze kreeg er de C. Buddingh'-prijs voor.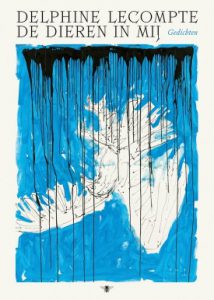 Hier toonde iemand zich even strijdbaar als kwetsbaar met gedichten die een diepe indruk achterlaten. Zo anders van toon dan haar gevierde, exuberante recente werk. De dieren in mij is een bundel die een plaats afdwingt in de kast en het hart van iedere poëzieliefhebber. Het is Lecompte zonder opsmuk. Ook dan is haar werk beeldschoon.
Delphine Lecompte (1978) debuteerde in 2004 in het Engels met de roman Kittens in the Boiler, daarna schakelde ze over naar gedichten in haar moedertaal. Voor haar debuutbundel De dieren in mij (2009) ontving ze de C. Buddingh'-prijs en de Prijs voor Letterkunde van de Provincie West-Vlaanderen. In 2015 verscheen Dichter, bokser, koningsdochter, dat genomineerd werd voor de VSB Poëzieprijs. Voor The Best of Delphine Lecompte (2018) selecteerde ze zelf de greatest hits uit haar rijke oeuvre, dat met Vrolijke verwoesting (2019) negen dichtbundels omvat. In 2020 maakte Lecompte haar debuut als prozaïste met Beschermvrouwe van de verschoppelingen. In oktober 2021 verscheen Beschermvrouwe van de verschoppelingen II, waarin de waanzin andermaal welig tiert en dat naar eigen zeggen dubbel zo goed is. In 2022 verscheen het derde deel.
De dieren in mij
Door Delphine Lecompte
ISBN: 9789403180410
NUR: 306
Type: Paperback
Uitgever: De Bezige Bij
Verschijningsdatum: 15-09-2022
Prijs: 21,99 euro
• fleursdumal.nl magazine
More in: - Book News, - Bookstores, Archive K-L, Archive K-L, Buddingh', Cees, Lecompte, Delphine
---
Interweaving elegy, indictment, and hope into a love letter to California, Look at This Blue examines America's genocidal past and present to warn of a future threatened by mass extinction and climate peril.
Truths about what we have lost and have yet to lose permeate this book-length poem by American Book Award winner and Fulbright scholar Allison Adelle Hedge Coke. An assemblage of historical record and lyric fragments, these poems form a taxonomy of threatened lives–human, plant, and animal–in a century marked by climate emergency.
Look at This Blue insists upon a reckoning with and redress of America's continuing violence toward Earth and its peoples, as Hedge Coke's cataloguing of loss crescendos into resistance.
Allison Adelle Hedge Coke, a Fulbright scholar, First Jade Nurtured SiHui Female International Poetry Award recipient, recent Dan and Maggie Inouye Distinguished Chair in Democratic Ideals, and U.S. Library of Congress Witter Bynner fellow, has written seven books of poetry, one book of nonfiction, and a play. Following former fieldworker retraining in Santa Paula and Ventura in the mid-1980s, she began teaching, and she is now a distinguished professor of creative writing at the University of California, Riverside.
Hedge Coke is the editor of ten anthologies and has served as an editor and guest editor for several magazines and journals, most recently World Literature Today. The social media hashtag #poempromptsforthepandemic hosts hundreds of original prompts she crafted as public outreach during the COVID-19 pandemic. A career community advocate and organizer, she most recently directed UCR's Writers Week, the Along the Chaparral/Pūowaina project, and the Sandhill Crane Migration Retreat and Festival.
Look at This Blue
Author: Allison Adelle Hedge Coke
Language: English
Publisher: Coffee House Press
Pages: 168
Publish Date: March 29, 2022
Type: Paperback
EAN/UPC 9781566896207
Price: $16.95
• fleursdumal.nl magazine
More in: #Modern Poetry Archive, - Book News, - Bookstores, Archive G-H, Archive G-H
---
Who told who what
Theo told Guy and Guy told Declan
and Declan told Anne who told me
you were dead.
I told your ex-Chloe
and Chloe told your mother.
Jamie, your brother was told by Anne.
Philippa, your social worker already
knew for two days but told no one,
we had to find out from each other.
Jamie spoke to your mother
and your brothers and sister.
I told other friends who told me
they would come to your funeral.
The Crisis centre said they couldn't talk to me
due to the Data Protection Act.
I couldn't confirm any of the stories I was told.
The centre said they would get in touch
with me after checking who I was, but didn't.
I was still waiting when I knew you had died.
Vincent Berquez
Poem: Who told who what
Vincent Berquez is a London–based artist and poet
• fleursdumal.nl magazine
More in: Archive A-B, Archive A-B, Berquez, Vincent, Vincent Berquez
---
Older Entries »
Thank you for reading FLEURSDUMAL.NL - magazine for art & literature