Archive C-D
·
Digby Mackworth Dolben: After reading Aeschylus
·
Emily Dickinson: A Portrait (Poem)
·
Ellen Deckwitz: Dit gaat niet over grasmaaien
·
Het Feest der Poëzie: Voordracht en muziek tijdens 'Van en over Louis Couperus'
·
Forever Words. The Unknown Poems by Johnny Cash
·
Abraham a Santa Clara: Die Fischpredigt des hl. Antonius
·
Gladys Cromwell: The Gardener
·
Ulrike Draesner: Schwitters in the Lakes
·
Emily Dickinson: A Book (Poem)
·
Gladys Cromwell: Leisure
·
Tentoonstelling 'Cremer Noordwaarts 2010-2020' in museum JAN
·
Mary Jean Chan: Flèche
After reading Aeschylus
I will not sing my little puny songs.
It is more blessed for the rippling pool
To be absorbed in the great ocean-wave
Than even to kiss the sea-weeds on its breast.
Therefore in passiveness I will lie still,
And let the multitudinous music of the Greek
Pass into me, till I am musical.
Digby Mackworth Dolben
(1848 – 1867)
After reading Aeschylus
• fleursdumal.nl magazine
More in: Archive C-D, Archive C-D, Digby Mackworth Dolben
---
A Portrait
A face devoid of love or grace,
A hateful, hard, successful face,
A face with which a stone
Would feel as thoroughly at ease
As were they old acquaintances, —
First time together thrown.
Emily Dickinson
(1830-1886)
A Portrait
• fleursdumal.nl magazine
More in: Archive C-D, Archive C-D, Dickinson, Emily
---
Gedichten zijn overal: op straat, op gebouwen, in liedjes en films. En ze raken ons en blijven ons soms een leven lang bij, als een troost tijdens duistere nachten of een woordgrapje dat een glimlach oproept.
Toch deinzen mensen achteruit als ze het woord poëzie horen: te moeilijk, niks voor mij. Maar het is wél iets voor jou. Ellen Deckwitz legt uit waarom, biedt een helpende hand en neemt je mee langs de vele ontroerende, dramatische, ronduit hilarische en verbeeldingsrijke paden die de poëzie rijk is.
Poëzie voor dummy's. Een heerlijk boek dat niet alleen over lezen, maar ook over het leven gaat.
Ellen Deckwitz (1982) is een van de belangrijkste hedendaagse jonge dichters. Ze was Nederlands Kampioen Poetry Slam in 2009 en won met De steen vreest mijde C. Buddingh'-prijs voor het beste poëziedebuut. Ze is een geziene gast op festivals als Lowlands, de Nacht van de Poëzie en Saint Amour, ze draagt haar werk regelmatig voor op televisie en schrijft gedichten over het nieuws voor de NRC.
Ellen Deckwitz
Dit gaat niet over grasmaaien
24-09-2020
Nederlands
Paperback
Druk 1
oktober 2020
140 pagina's
Uitgeverij Pluim
EA 9789083095318
EUR 19,99
# more poetry
Ellen Deckwitz
• fleursdumal.nl magazine
More in: #Editors Choice Archiv, - Book News, - Bookstores, Archive C-D, Archive C-D, Marsman, Lieke
---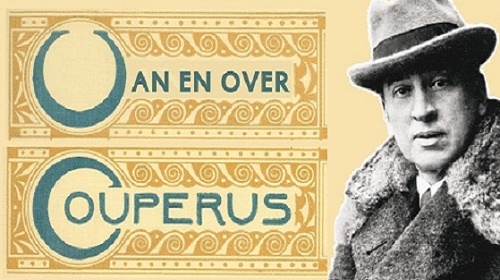 Het Feest der Poëzie brengt een afwisselende voorstelling met werk van en muziek uit het werk van de grootste Nederlandse romanschrijver.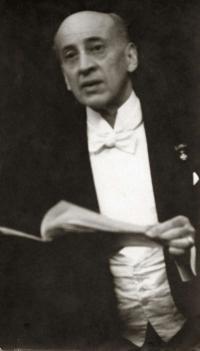 Voordrachtskunstenaar Simon Mulder brengt bekend en minder bekend werk van Louis Couperus, zoals fragmenten uit de schokkend decadente roman ´De berg van licht´, en de vertederende korte verhalen 'Het spoorwegongeluk' en 'Het verbeelde leven'.
Daarnaast vertelt hij enkele anekdotes over de grote schrijver die koekjes kocht (maar hoe?), na een optreden niet aan het voor hem georganiseerde erediner kon beginnen, en hoe en waarom hij door een Amerikaanse toeriste aangetroffen werd in een parfumerie.
Pianist Daan van de Velde en Simon Mulder besluiten de voorstelling met iets unieks: een declamatorium (stuk voor piano en voordracht) op Couperus' beroemde korte thriller 'De binocle'.
Data en praktische informatie:
2 voorstellingen, aanvang 20 en 21.30 uur
Locatie: Theatercafé Mascini, Zeedijk 24, 1012 AZ Amsterdam
Datum: zaterdagavond 28 november 2020
Duur: ca. 60 minuten
Entree: 12.- euro
Kaartverkoop: https://cafemascini.nl
Meer informatie over het Feest der Poëzie: www.feestderpoezie.nl
fleursdumal.nl magazine
www.fleursdumal.nl
More in: Archive C-D, Archive C-D, Art & Literature News, Feest der Poëzie, Louis Couperus
---
These never-before-published poems by Johnny Cash make the perfect gifts for music lovers and fans alike.
Ed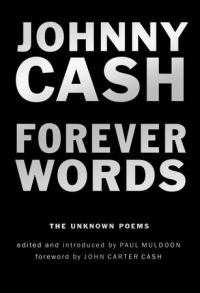 ited and introduced by Pulitzer Prize-winning poet Paul Muldoon with a foreword by John Carter Cash, this poetry collection is illustrated with facsimile reproductions of Cash's own handwritten pages. Now an album with music by Rosanne Cash, Brad Paisley, Willie Nelson, Kacey Musgraves, Elvis Costello, and more.
Since his first recordings in 1955, Johnny Cash has been an icon in the music world. In this collection of poems and song lyrics that have never been published before, we see the world through his eyes and view his reflection on his own interior reality, his frailties and his strengths alike.
In his hallmark voice, he pens verses about love, pain, freedom, and mortality, and expresses insights on culture, his family, his fame, even Christmas. Forever Words confirms Johnny Cash as a brilliant and singular American literary figure. His music is a part of our collective history, and here the depth of his artistry and talent become even more evident.
Forever Words
The Unknown Poems
By Johnny Cash
Category: Poetry | Music
Published by Blue Rider Press
Nov 15, 2016
144 Pages
ISBN 9780399575136
Hardcover $25.00
Nov 12, 2019
ISBN 9780399575150
Paperback
$18.00
# more poetry
Johnny Cash
Forever Words
The Unknown Poems
• fleursdumal.nl magazine
More in: #Editors Choice Archiv, - Book News, - Bookstores, Archive C-D, Archive C-D, Art & Literature News, Johnny Cash
---
Die Fischpredigt
des hl. Antonius
Antonius zur Predig
Die Kirche findt ledig,
Er geht zu den Flüssen
Und predigt den Fischen;
Sie schlag'n mit den Schwänzen,
Im Sonnenschein glänzen.
Die Karpfen mit Rogen
Sind all hierher zogen,
Haben d'Mäuler aufrissen,
Sich Zuhörens beflissen:
Kein Predig niemalen
Den Karpfen so g'fallen.
Spitzgoschete Hechte,
Die immerzu fechten,
Sind eilend herschwommen
Zu hören den Frommen:
Kein Predig niemalen
Den Hechten so g'fallen.
Auch jene Phantasten,
So immer beim Fasten,
Die Stockfisch ich meine,
Zur Predig erscheinen.
Kein Predig niemalen
Dem Stockfisch so g'fallen.
Gut Aalen und Hausen,
Die Vomehme schmausen,
Die selber sich bequemen,
Die Predig vernehrnen:
Kein Predig niemalen
Den Aalen so g'fallen.
Auch Krebsen, Schildkroten,
Sonst langsame Boten,
Steigen eilend vom Grund,
Zu hören diesen Mund:
Kein Predig niemalen
Den Krebsen so g'fallen.
Fisch große, Fisch kleine,
Vornehm und gemeine,
Erheben die Köpfe
Wie verständige Geschöpfe:
Auf Gottes Begehren
Antonium anhören.
Die Predigt geendet,
Ein jedes sich wendet,
Die Hechte bleiben Diebe,
Die Aale viel lieben.
Die Predig hat g'fallen.
Sie bleiben wie alle.
Die Krebs' gehn zurücke,
Die Stockfisch bleiben dicke,
Die Karpfen viel fressen,
Die Predig vergessen.
Die Predig hat g'fallen,
Sie bleiben wie alle.
Abraham a Santa Clara
(1644 – 1709)
Die Fischpredigt des hl. Antonius
• fleursdumal.nl magazine
More in: Archive C-D, Archive C-D, CLASSIC POETRY, POETRY ARCHIVE
---
The Gardener
At evening, I have seen him wander in
And out hetween the hedges ;
On the moss he treads, where shadows spin
A misty web. He skirts the edges
Indistinct of heliotrope and jessamine.
I wonder what he does, studious
And furtive in the gloom.
Is he covering the tremulous
Young plants that have no spreading bloom
When night is cool, to keep them joung and
luminous?
Or is he mutely speculating there
Upon the flowers themselves ;
His love observing them through the veiled air
As plain as when he weeds and delves
At noon, but with more secret and more wistful
care?
I call the garden mine. This votary
Who loves it makes it his ;
A poet owns his legend. If I were
To ask the garden whose it is.
It would reply : "My master is this gardener."
Cromwell, Gladys
[1885-1919]
The Gardener
(Poem)
• fleursdumal.nl magazine
More in: Archive C-D, Archive C-D, Cromwell, Gladys, Gladys Cromwell
---
How do you begin a future that has essentially already ended, separated from your home, your language and yourself by a stretch of water? Kurt Schwitters is forty-nine years old when the Nazis force him to flee Germany. His success, work, possessions, parents, and wife Helma stay behind – and art gives way to the art of survival.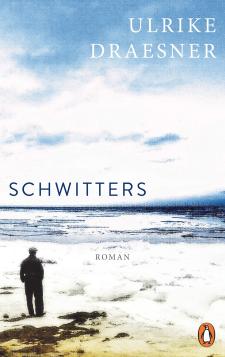 Schwitters's second life in a foreign language begins in Norway, then takes him to London and finally to the Lake District. Wantee, the new woman at his side, keeps him on course and his head above water, even when the word artist falls silent. With his Merzbau installation, Schwitters has discovered a new way to capture sky and serenity, shimmering meadows and transparent air. He is ludicrously disciplined, to the point of exhaustion. As we watch him at work, we learn that art doesn't interpret the world: It translates it into forms that move us.
In Schwitters in the Lakes, Ulrike Draesner follows the writer and artist Kurt Schwitters into exile, giving voice to Kurt, his wife, his son and his lover. Through a virtuoso blend of fact and fiction, she has created a panorama of a time when the struggle for freedom and art was renewed in the face of a world on fire.
A profound yet witty novel about the power of art in dark times.
Ulrike Draesner, born in 1962, is a lyricist, novelist and essayist. She studied English, German and philosophy and has worked as an academic, translator and editor. She has published poetry collections, short stories, and novels, and held posts at several renowned universities such as the Swiss Literature Institute in Biel. She was a Visiting Fellow at New College, Oxford and at the Oxford Research Centre in the Humanities and is professor for German Literature and Creative Writing at the Deutsche Literaturinstitut Leipzig. Ulrike Draesner has received numerous awards.
Ulrike Draesner
Schwitters in the Lakes
Hardcover with jacket
480 pages
13.5 x 21.5 cm
Publishing House: Penguin
ISBN: 978-3-328-60126-5
Date of publication: August 24, 2020
€ 25.00
# new novel
Schwitters in the Lakes
Kurt Schwitters (1887 – 1948)

• fleursdumal.nl magazine
More in: - Book News, Archive C-D, Archive S-T, DADA, Kurt Schwitters, Kurt Schwitters, Schwitters, Kurt
---
 A Book
There is no frigate like a book
To take us lands away,
Nor any coursers like a page
Of prancing poetry.
This traverse may the poorest take
Without oppress of toll;
How frugal is the chariot
That bears a human soul!
Emily Dickinson
(1830-1886)
A Book
• fleursdumal.nl magazine
More in: - Book Stories, Archive C-D, Archive C-D, Dickinson, Emily
---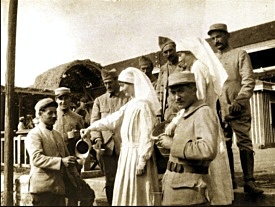 Leisure
When I have nothing else to do,
When I am free, the hour kind,
I like to lift reflections from
The pool of my mind.
I'm thirsty, and I like to drink
A wisdom cool and clear ;
Standing precautionary, shy,
As lion or as deer.
Cromwell, Gladys
[1885-1919]
Leisure
(Poem)
• fleursdumal.nl magazine
More in: Archive C-D, Archive C-D, Cromwell, Gladys, Gladys Cromwell
---
Jan Cremer (1940) schildert zijn avontuurlijke leven al zo'n 65 jaar met woorden en penselen.
Vanaf 1 juni wordt een grote selectie van monumentale zeegezichten die Cremer de afgelopen tien jaar heeft geschilderd, tentoongesteld in Museum JAN. Nooit eerder werden deze werken samengebracht in een tentoonstelling. "Cremer Noordwaarts 2010-2020" combineert deze recente doeken met zijn foto's van reizen naar o.a. Mongolië en Groenland.
In zijn atelier in Umbrië legt Jan Cremer herinneringen vast aan de tijd dat hij de wereldzeeën naar het noorden bevoer. Cremer:
"Ik heb altijd naar de zee verlangd. Zelfs als kind. Ik zeilde en wilde weten wat er achter de horizon lag. Ik hou het meest van de storm. "
De reizen maakten een grote indruk op hem. Naast het fysiek zware werk, de schoonheid van de uitgestrekte watervlakte en de vrijheid die hij voelde, was er altijd de dreiging van het geweld van de natuur aan boord. Dit is te zien in zijn metershoge schilderijen. Meestal is er een heldere zee en een lucht daarboven, maar soms is er geen horizon, geen scheidslijn, zodat de doeken bijna abstract worden. Zelden is er een persoon of teken van menselijk leven op deze zeegezichten te zien.
Cremer maakt zijn olieverf zelf en brengt deze, net als in zijn vroege jaren, voor een groot deel aan op het linnen of de jute met bijvoorbeeld penselen, spatels en zijn handen. Zo beeldhouwt hij zijn golven en schuimkoppen tot driedimensionale vormen, die beweging en diepte suggereren. Als kijker word je meegezogen in de kolkende watermassa, Cremers zeegezichten zijn nooit rimpelig of glad, ze zijn woest en onrustig als de schilder en zijn leven zelf.
Museum JAN toont in de tentoonstelling 'Cremer – Noordwaarts 2010-2020' een ruime selectie monumentale zeegezichten die Jan Cremer in het afgelopen decennium schilderde.
"Ik sodemieter verf op een doek. Ik druip, spat, sla en schop. Ik vecht met verf. Soms win ik."

Bij de tentoonstelling verschijnt een catalogus uitgegeven door Uitgeverij Waanders en de Kunst.
Cremer – Noordwaarts (2010-2020)
Zee-gezichten
Door Marieke Uildriks, Daan van Lent, Ralph Keuning
Sinds ongeveer 2005 schildert Jan Cremer zeegezichten. Als jonge matroos bevoer hij verschillende zeeën in het noorden van Europa. Die reizen maakten enorme indruk op hem.
Behalve het fysiek zware werk en de schoonheid van de uitgestrekte watervlakten, de vrijheid die hij voelde, was er aan boord ook altijd de dreiging van het geweld van de natuur. Dat is terug te zien in zijn onstuimige doeken. Cremer: 'Ik heb altijd naar de zee verlangd. Als kind al. Ik heb gevaren en wilde weten wat er achter de horizon zat.' Als kijker wordt je in de kolkende massa water gezogen, Cremers zeegezichten zijn nooit kabbelend of spiegelglad, ze zijn woest en onrustig als de schilder en zijn leven zelf.
24 x 29 vm
96 pagina's
63 kleurillustraties
Paperback
Nederlands
ISBN 9789462622999
Inclusief tijdlijn Jan Cremer en tentoonstellingsoverzicht.
€ 19,95
Tentoonstelling Jan Cremer
t/m 25 oktober 2020
Museum JAN, Amstelveen
Museum JAN is een museum in Amstelveen voor beeldende kunst en blinkt uit in glaskunst. De eigen collectie bestaat uit unieke glasobjecten, bijeengebracht door de oprichter Jan van der Togt. Hij verzamelde internationale topkunst en zocht naar wat hem esthetisch boeide. Naast deze karaktervolle collectie biedt Museum JAN een breed en aansprekend tentoonstellingsprogramma.
Museum JAN
Dorpsstraat 50
1182 JE Amstelveen
info@museumjan.nl
+31 (0)20 641 5754
# Website Museum JAN: https://nl.museumjan.nl/
• fleursdumal.nl magazine
More in: Archive C-D, Art & Literature News, Expressionisme, Jan Cremer, Jan Cremer, Natural history
---
Flèche (the French word for 'arrow') is an offensive technique commonly used in fencing, a sport of Mary Jean Chan's young adult years, when she competed locally and internationally for her home city, Hong Kong.
This cross-linguistic pun presents the queer, non-white body as both vulnerable ('flesh') and weaponised ('flèche'), and evokes the difficulties of reconciling one's need for safety alongside the desire to shed one's protective armour in order to fully embrace the world.
Central to the collection is the figure of the poet's mother, whose fragmented memories of political turmoil in twentieth-century China are sensitively threaded through the book in an eight-part poetic sequence, combined with recollections from Chan's childhood.
As complex themes of multilingualism, queerness, psychoanalysis and cultural history emerge, so too does a richly imagined personal, maternal and national biography.
The result is a series of poems that feel urgent and true, dazzling and devastating by turns.
Mary Jean Chan grew up in Hong Kong and studied at Swarthmore College, the University of Oxford and Royal Holloway, University of London. Her debut pamphlet, A Hurry of English, was selected as the 2018 Poetry Book Society Summer Pamphlet Choice. In 2017, Chan's poem '//' was shortlisted for the 2017 Forward Prize for Best Single Poem. She is a Ledbury Poetry Critic, editor of Oxford Poetry, advisory board member at the Poetry Translation Centre and member of the Folio Prize Academy. She is a Lecturer in Creative Writing (Poetry) at Oxford Brookes University and lives in London.
Flèche
Mary Jean Chan
Publisher: Faber & Faber
Series: Faber Poetry
Paperback
88 pages
Language: English
ISBN-10: 0571348041
ISBN-13: 978-0571348046
March 31, 2020
£10.99
# new poetry
Mary Jean Chan
Flèche
• fleursdumal.nl magazine
More in: #Editors Choice Archiv, - Book News, Archive C-D, Archive C-D
---
Older Entries »
Thank you for reading FLEURSDUMAL.NL - magazine for art & literature