Archive C-D
·
Jean Cocteau – Metamorphosis in Den Bosch NL
·
Emily Dickinson: I'm Nobody! Who are you?
·
Boris Cyrulnik & Patrick Lemoine: Histoire de la folie avant la psychiatrie
·
Leonard Cohen: The Flame
·
Jan Cremer: Jayne
·
Dagboek A.J.H. Dautzenberg: Ik bestaat uit twee letters
·
Anagnorisis. Poems by Kyle Dargan
·
François Cheng: Enfin le royaume. Quatrains
·
R. Crumb's Dream Diary
·
How to Write an Autobiographical Novel by Alexander Chee
·
Willa Cather: Arcadian Winter
·
Orphic Paris by Henri Cole
Jean Cocteau (1889-1963) is een tot de verbeelding sprekend kunstenaar.
Hij uitte zich in bijna alle artistieke media: van poëzie en literatuur, beeldende kunst en vormgeving tot theater en zijn favoriete medium: film.
Maar meer nog dan om zijn werk was Cocteau bekend om zijn opmerkelijke leven. Hij omgaf zich met beroemdheden als Sergei Diaghilev, Edith Piaf, Pablo Picasso en Coco Chanel en raakte geregeld in opspraak vanwege zijn homoseksualiteit en drugsgebruik. Design Museum Den Bosch presenteert de eerste grote overzichtstentoonstelling van Jean Cocteau in Nederland.
Jean Cocteau – Metamorphosis werpt licht op Cocteau's voortdurende zelftransformatie en zijn zoektocht naar een eigen identiteit. Zoals jonge mensen zich tegenwoordig digitaal een identiteit aanmeten, had Cocteau de gave om zich via diverse media steeds met andere ogen te bezien en te laten zien.
De tentoonstelling Jean Cocteau – Metamorphosis toont vele van deze gezichten, in tekeningen en schilderijen, wandtapijten en affiches, in foto en film. Een veelheid aan artistieke uitingsvormen die Cocteau alle als een zelfportret beschouwde
Al sinds de jaren negentig bevinden zich keramiek en sieraden van Cocteau in de collectie van het Design Museum Den Bosch.
Het werk van Jean Cocteau wijst vooruit naar de multidisciplinaire praktijk van ontwerpers en kunstenaars vvan vandaag. In onze tijd beperken Nederlandse ontwerpers als Bart Hess, Ted Noten en Studio Drift zich al evenmin tot één discipline maar verkennen de grenzen van kunst, design en digitale media.
De overzichtstentoonstelling Jean Cocteau – Metamorphosis bestaat uit meer dan 250 werken.
Vele belangrijke bruiklenen zijn verschaft door het Musée Jean Cocteau collection Séverin Wunderman uit Menton, Frankrijk, het enige aan Cocteau gewijde museum ter wereld, en door de verzameling Kontaxopoulos | Prokopchuk te Brussel, de grootste internationale privéverzameling van het werk van Cocteau.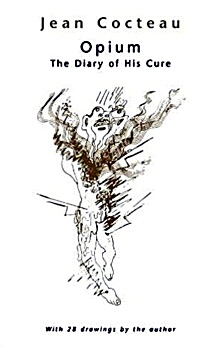 Daarnaast zijn er bruiklenen van o.m. Collection Cartier, Stedelijk Museum Amsterdam en de Koninklijke Verzamelingen.
Belangrijke werken uit de bruiklenen zijn o.a. het wandkleed Judith et Holoferne uit Menton, het kunstenaarsboek Le Mystère de Jean l'Oiseleur uit Brussel, het zwaard Epée d'Académicien van Collection Cartier en het manuscript-gedicht Hommage à Igor Strawinsky uit de Koninklijke Verzamelingen, door president Mitterrand geschonken aan prins Claus tijdens een staatsbezoek in Parijs.
Documentaire: Nicolas Patrzynski (www.patrzynski.com) heeft een documentaire gemaakt van Jean Cocteau. Het leven en werk van Cocteau vloeien in dit werk prachtig in elkaar over. De documentaire maakt onderdeel uit van de tentoonstelling.
De tentoonstelling wordt mede mogelijk gemaakt door Mondriaan Fonds, Prins Bernhard Cultuurfonds en Turing Foundation.
Te zien van 10 november 2018 t/m 10 maart 2019
Jean Cocteau – Metamorphosis
Design Museum Den Bosch
De Mortel 4
5211 HV Den Bosch
Dinsdag t/m zondag 11 – 17 uur
Maandag gesloten
  # more information Design Museum Den Bosch

fleursdumal.nl magazine
More in: Archive C-D, Art & Literature News, AUDIO, CINEMA, RADIO & TV, Exhibition Archive, Jean Cocteau, Surrealism, SURREALISM, Surrealisme
---
I'm Nobody! Who are you?
I'm Nobody! Who are you?
Are you – Nobody – too?
Then there's a pair of us!
Don't tell! they'd advertise – you know!
How dreary – to be – Somebody!
How public – like a Frog –
To tell one's name – the livelong June –
To an admiring Bog! 
Emily Dickinson
(1830-1886)
I'm Nobody! Who are you?
fleursdumal.nl magazine
More in: Archive C-D, Archive C-D, Dickinson, Emily
---
Absurdités, dérives, abus et même maltraitances ont jalonné l'histoire de la folie.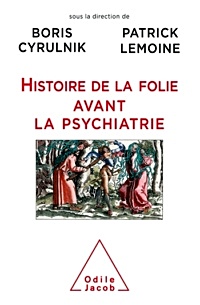 Comment comprendre autrement le succès de Mesmer et de son baquet ? Comment rendre compte de l'attribution à Saturne des troubles de l'humeur et au démon des tourments de l'âme ? Comment justifier l'enfermement psychiatrique des dissidents sous Staline ?
Entourés d'une dizaine d'experts – des psychiatres mais aussi une historienne, un interniste ou un neurologue – Patrick Lemoine et Boris Cyrulnik débattent du passé de la psychiatrie. Ils nous proposent de nous concentrer sur quelques questions très actuelles et pour le moins épineuses : quelle nécessité de fonder une nouvelle psychiatrie aujourd'hui, et quel avenir pour cette discipline, longtemps branche folle de la médecine ?
Boris Cyrulnik est neuropsychiatre et directeur d'enseignement à l'université de Toulon. Il est l'auteur de très nombreux ouvrages qui ont tous été des best-sellers, parmi lesquels, tout récemment, Psychothérapie de Dieu qui est un immense succès.
Patrick Lemoine est psychiatre. Spécialiste du sommeil, docteur en neurosciences, professeur associé à l'Université de Pékin, il a publié plus d'une trentaine d'ouvrages, parmi lesquels Le Mystère du placebo.
Avec Patrick Clervoy, Jean Furtos, Jacques Hochmann, Danielle Jacquart, Pierre Lamothe, Pierre Lemarquis, Stéphane Mouchabac, Gérard Ostermann.
Boris Cyrulnik & Patrick Lemoine
Histoire de la folie avant la psychiatrie
Édition brochée
12 septembre 2018
256 pages
EAN13 : 9782738145130
145 x 220 mm
Éditions Odile Jacob
€ 23.90
# new books
Boris Cyrulnik & Patrick Lemoine
fleursdumal.nl magazine
More in: - Book News, - Book Stories, Archive C-D, Archive K-L, Psychiatric hospitals
---
The final collection of poetry from Leonard Cohen's body of work, introduced by son Adam Cohen. Plumbs the depths of humanity's darkest questions with a sense of yearning. Illustrations and notes throughout
The Flame is a stunning collection of Leonard Cohen's last poems, selected and ordered by the author in the final months of his life. Featuring lyrics, prose pieces and illustrations, the book also contains an extensive selection from Cohen's notebooks, which he kept in poetic form throughout his life, and offers an unprecedentedly intimate look inside the life and mind of a singular artist and thinker.
An enormously powerful final chapter in Cohen's storied literary career, The Flame showcases the full range of Leonard Cohen's lyricism, from the exquisitely transcendent to the darkly funny. By turns devastatingly sad and winningly strange, these are the works of a poet and lyricist who has plumbed the depths of our darkest questions and come up wanting, yearning for more.
Leonard Cohen began his artistic career in 1956 with the publication of his first book of poetry, Let Us Compare Mythologies. He went on to publish 12 more books, including two celebrated novels and gained worldwide recognition as an iconic singer-songwriter.
He released 14 studio albums, including three in the last years of his life when he also became one of the most acclaimed arena performing artists in the world.
Among his numerous honours, he is the recipient of the Grammy Lifetime Achievement Award 2010, the Prince of Asturias Award for Literature 2011, the inaugural New England PEN Award for Excellence in Lyrics 2012, the 2016 Juno Awards for Song of the Year and Album of the Year, and he has been inducted into the Canadian Songwriters Hall of Fame, the Rock and Roll Hall of Fame and the US Songwriters Hall of Fame. He died in November 2016.
The Flame
by Leonard Cohen (Author),
Adam Cohen (Introduction)
Language: English
Available as Hardback,
eBook, Downloadable audio
288 pages
Publisher: Canongate Books
Main edition 2 Oct. 2018
ISBN-10: 9781786893130
# new books
Leonard Cohen: The Flame
fleursdumal.nl magazine
More in: - Book News, - Bookstores, Archive C-D, Archive C-D, Art & Literature News, AUDIO, CINEMA, RADIO & TV, Leonard Cohen
---
In 1964 werd de eerste Ik Jan Cremer opgedragen aan sekssymbool en actrice Jayne Mansfield.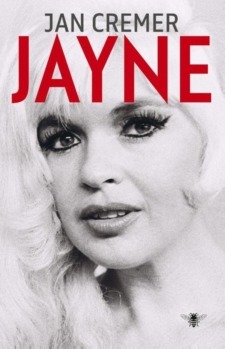 Ze noemde het boek 'a wild and sexy masterpiece' en de auteur 'my Pop Hero'. Omdat Jan Cremer na een oorlog met zijn Amerikaanse uitgever financieel aan de grond zit, gaat hij ermee akkoord de wereldberoemde Jayne Mansfield te vergezellen op een publiciteits-, theater- en nachtclubtournee, maar voor Jan het weet sleurt de dominante Mansfield haar Hollandse verovering mee op een krankzinnige reis door Zuid-Amerika.
Door de ogen van Jan Cremer zien we hoe de onmogelijke diva 'La Mansfield' zich wentelt in haar beroemdheid en haar omgeving betovert, terroriseert en tot wanhoop brengt.
Het was allemaal begonnen met de ansichtkaarten die vrienden mij hadden gestuurd en die aan de wand van mijn atelier prijkten. Kleurrijke pin-upfoto's van een romige vrouw met een lief gezicht, voluptueuze borsten en sensuele lippen. Zij straalde alles uit wat mijn ideale vrouw moest hebben.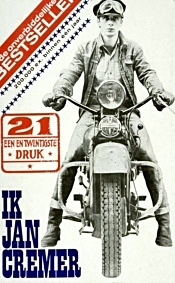 Schrijver en beeldend kunstenaar Jan Cremer (1940) stamt van vaderszijde uit een familie van hoefsmeden en beroepsmilitairen uit Pruisen en Hessen, zijn moeders familie is afkomstig uit Hongarije. Korte tijd volgde hij een opleiding aan de Academie voor Beeldende Kunst in Arnhem. Als schilder kreeg hij snel erkenning met zijn 'peinture barbarisme', intussen reist hij veel en woont overal.
In 1964 verscheen zijn eerste roman, Ik Jan Cremer. Het boek is een soort autobiografie, een moderne schelmenroman over het woelige leven van Cremer zelf. Al eerder hadden zijn uitspraken de emoties al doen oplopen, maar bij de verschijning van 'de onverbiddelijke bestseller' was de rel compleet. In het gereformeerde Nederland van de jaren zestig werd Cremer gezien als een staatsgevaarlijk individu, een slecht voorbeeld voor de jeugd dat dierlijke driften bij zijn publiek losmaakte. Tegelijk werd hij geprezen door beroemde collega's zoals Willem Frederik Hermans.
In 1966 kwam Ik Jan Cremer Tweede Boek uit, dat eveneens een groot succes was en wereldwijd werd vertaald.
Meer informatie op website www.jancremer.com
Auteur: Jan Cremer
Titel: Jayne
Taal: Nederlands
Bindwijze: Gebonden
1e druk oktober 2018
160 pagina's
ISBN13 9789403135908
Uitgever De Bezige Bij
€ 19,99
# new books
Jan Cremer
fleursdumal.nl magazine
More in: - Book News, - Book Stories, Archive C-D, Art & Literature News, Dutch Landscapes, Erotic literature, Jan Cremer, The talk of the town
---
In de vroege ochtend van 13 december 1967 wordt A.H.J. Dautzenberg geboren, drie minuten na zijn broer.
Pas enkele uren voor de bevalling hoort zijn moeder dat ze zwanger is van een tweeling, en in allerijl wordt een tweede naam bedacht.
Een halve eeuw later gaat Dautzenberg op zoek naar zijn gelukkige jeugd.
Hij trekt tijdelijk in bij zijn tweelingbroer die sinds enkele jaren in het ouderlijk huis woont en met wie hij een gecompliceerde relatie onderhoudt.
Uiterst consciëntieus houdt Dautzenberg een dagboek bij. Hij spaart zichzelf (en zijn omgeving) niet en bevraagt het idioom van de autobiografie. (uitgever)
A.H.J. Dautzenberg (Heerlen, 1967) debuteerde in 2010 met de verhalenbundel Vogels met zwarte poten kun je niet vreten. Sindsdien is hij niet meer weg te denken uit de Nederlandse letteren. Dautzenberg schrijft romans, verhalen, essays, gedichten en toneel. Zijn werk werd genomineerd voor verschillende literaire prijzen, waaronder de AKO Literatuurprijs en de J.M.A. Biesheuvelprijs. Hij werd door NRC Handelsblad uitgeroepen tot een van de belangrijke nieuwkomers van de afgelopen jaren. Zijn nieuwste roman Wie zoet is, verscheen 22 september. Op 26 november verschijnt de bloemlezing Vuur! over engagement in de literatuur, een verzameling hemelbestormende schrijvers en bezielde boeken. J.M.A. Biesheuvelprijs, 2015, shortlist (voor En dan komen de foto's) Mercur 2014, beste nieuwe tijdschrift, shortlist (voor de Quiet 500) Nieuwsmaker van het jaar 2013, Brabants Dagblad (voor de Quiet 500) Beste 25 romans van de afgelopen 5 jaar, 2013, NRC Handelsblad (voor Samaritaan) Beste boek van 2013, Nacht van de NRC (voor Extra tijd) A.L. Snijdersprijs, 2012, longlist (voor Lotusbloemen) AKO Literatuurprijs 2011, longlist (voor Samaritaan) Cutting Edge Beste Roman van 2011, shortlist (voor Samaritaan) Selexyz Debuutprijs 2011, shortlist (voor Vogels met zwarte poten kun je niet vreten)
A.J.H. Dautzenberg:
Ik bestaat uit twee letters
Serie: Privé-domein
Uitgever: De Arbeiderspers
publicatiedatum: 23-05-2018
640 pagina's
paperback
afm.: 115 x 195 x 44 mm
Illustraties
ISBN 9789029524117
NUR: 321
prijs: € 27,99
# new books
A.J.H. Dautzenberg
fleursdumal.nl magazine
More in: - Book News, - Book Stories, A.H.J. Dautzenberg, Archive C-D, Art & Literature News
---
In Anagnorisis: Poems, the award-winning poet Kyle Dargan ignites a reckoning.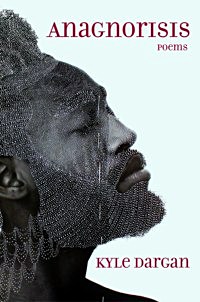 From the depths of his rapidly changing home of Washington, D.C., the poet is both enthralled and provoked, having witnessed-on a digital loop running in the background of Barack Obama's unlikely presidency—the rampant state-sanctioned murder of fellow African Americans.
He is pushed toward the same recognition articulated by James Baldwin decades earlier: that an African American may never be considered an equal in citizenship or humanity.
This recognition—the moment at which a tragic hero realizes the true nature of his own character, condition, or relationship with an antagonistic entity—is what Aristotle called anagnorisis.
Not concerned with placatory gratitude nor with coddling the sensibilities of the country's racial majority, Dargan challenges America: "You, friends- / you peckish for a peek / at my cloistered, incandescent / revelry-were you as earnest / about my frostbite, my burns, / I would have opened / these hands, sated you all."
At a time when U.S. politics are heavily invested in the purported vulnerability of working-class and rural white Americans, these poems allow readers to examine themselves and the nation through the eyes of those who have been burned for centuries.
KYLE DARGAN is the author of four collections of poetry—Honest Engine (2015), Logorrhea Dementia (2010), Bouquet of Hungers (2007), and The Listening (2004). For his work, he has received the Cave Canem Poetry Prize, the Hurston/Wright Legacy Award, and grants from the D.C. Commission on the Arts and Humanities. His books also have been finalists for the Kingsley Tufts Poetry Award and the Eric Hoffer Book Award Grand Prize. Dargan has partnered with the President's Committee on the Arts and Humanities to produce poetry programming at the White House and Library of Congress. He has worked with and supports a number of youth writing organizations, such as 826DC, Writopia Lab, and the Young Writers Workshop. He is currently an associate professor of literature and director of creative writing at American University, as well as the founder and editor of POST NO ILLS magazine.
Anagnorisis.
Poems
by Kyle Dargan (Author)
Publication Date
September 2018
Categories
Poetry
African-American Studies
Social Science/Cultural Studies
Trade Paper – $18.00
ISBN 978-0-8101-3784-4
 96 pages
Size 6 x 9
Northwestern University Press
# new poetry
Kyle Dargan
fleursdumal.nl magazine
More in: - Book News, - Bookstores, Archive C-D, Art & Literature News, James Baldwin, The Art of Reading
---
Forme brève, mais moins abrupte que le haïku, le quatrain ne s'en tient pas au lapidaire, il sait donner du rythme à la pensée, à l'émotion, à la surprise, il sait initier un questionnement, amorcer une méditation, esquisser un chant.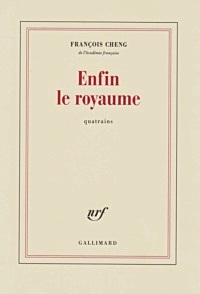 À la suite des poètes chinois des origines, mais aussi d'Omar Khayyâm et d'Emily Dickinson, François Cheng atteste ici du pouvoir singulier de ce mode d'expression resserré, pourtant si peu enclos, si ouvert aux résonances, aux errances fertiles, voire à une manière salutaire d'envoûtement simple.
François Cheng (1929) de l'Académie française (2002) – Grand prix de la Francophonie de l'Académie française (2001)
François Cheng
Enfin le royaume. Quatrains
Collection Blanche, Gallimard
Parution : 08-02-2018
160 pages
140 x 205 mm
Genre : Poésie: Littérature française
Époque : XXe-XXIe siècle
ISBN : 9782072767449
Gencode : 9782072767449
Code distributeur : G01421
Prix: €15,00
new poetry François Cheng
fleursdumal.nl
More in: - Book News, - Bookstores, Archive C-D, Archive C-D, Art & Literature News
---
For more than 40 years, legendary American artist Robert Crumb has documented his nightly dreams in a meticulously kept private journal.
This material has stood as a guarded secret in a career defined by an impish compulsion to publically self-disclose. All of the artist's well-documented preoccupations are present and accounted for—rampant egomania, insatiable lust, profound self-disgust, the sad beauty of old America, the moral bankruptcy of new America and the fool's errand quest for spiritual enlightenment—but here they are entirely untamed, springing forth from forces beyond even his control.
Published for the first time, the complete Dream Diaries offer readers a deep, dark look under the hood of one of America's most aggressively dynamic comedic voices.
Widely considered the greatest cartoonist of the 20th century, Robert Crumb (born 1943) drew comics from a very young age. After a brief career in greeting-card design in Cleveland, in 1965 the young artist discovered LSD, and headed for San Francisco, where he published Zap Comix 1, reinventing the comics medium. In 1994 he was the subject of an acclaimed documentary film by Terry Zwigoff. His adaptation of The Book of Genesis was published in 2009 and the original art for the project was exhibited internationally, most notably at the Hammer Museum, Los Angeles, in 2009, and as part of the 55th Venice Biennale in 2013. His most recent books include Bible of Filth, Art & Beauty Magazine and (with Aline Kominsky-Crumb) Drawn Together. Crumb lives and works in Southern France.
R. Crumb's
Dream Diary
Edited by Ronald Bronstein & Sammy Harkham
Elara Press
Compiles forty years of never-before-published somnambulant mindspray from one of the most unique thinkers in comics.
The first and only book on Crumb's writings
containing 15 illustrations.
US $25.00
Hardcover
500 pgs
Publication: Sep 25 2018
Language: English
ISBN-10: 1942884338
ISBN-13: 978-1942884330
new books
fleursdumal.nl magazine
More in: #Biography Archives, - Book News, - Bookstores, Archive C-D, Art & Literature News, Illustrators, Illustration
---
How to Write an Autobiographical Novel is the author's manifesto on the entangling of life, literature, and politics, and how the lessons learned from a life spent reading and writing fiction have changed him.
In these essays, he grows from student to teacher, reader to writer, and reckons with his identities as a son, a gay man, a Korean American, an artist, an activist, a lover, and a friend.
He examines some of the most formative experiences of his life and the nation's history, including his father's death, the AIDS crisis, 9/11, the jobs that supported his writing—Tarot-reading, bookselling, cater-waiting for William F. Buckley—the writing of his first novel, Edinburgh, and the election of Donald Trump.
By turns commanding, heartbreaking, and wry, How to Write an Autobiographical Novel asks questions about how we create ourselves in life and in art, and how to fight when our dearest truths are under attack.
Alexander Chee won a Whiting Award for his first novel, Edinburgh, and is a recipient of the NEA Fellowship in Fiction and residencies from the MacDowell Colony, Ledig House, and Civitella Ranieri. His writing has appeared in the New York Times Book Review, Tin House, Slate, and NPR, among others, and he is a Contributing Editor at The New Republic. He lives in New York City.
Alexander Chee
How to Write an Autobiographical Novel
Essays
Mariner Books
Published 17 April 2018
Format Paperback
Pages 288
ISBN-10 1328764524
ISBN-13 9781328764522
new books
fleursdumal.nl magazine
More in: - Book News, - Book Stories, Archive C-D, Art & Literature News, PRESS & PUBLISHING
---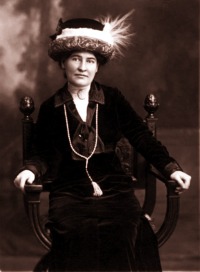 Arcadian Winter
Woe is me to tell it thee,
Winter winds in Arcady!
Scattered is thy flock and fled
From the glades where once it fed,
And the snow lies drifted white
In the bower of our delight,
Where the beech threw gracious shade
On the cheek of boy and maid:
And the bitter blasts make roar
Through the fleshless sycamore.
White enchantment holds the spring,
Where thou once wert wont to sing,
And the cold hath cut to death
Reeds melodious of thy breath.
He, the rival of thy lyre,
Nightingale with note of fire,
Sings no more; but far away,
From the windy hill-side gray,
Calls the broken note forlorn
Of an aged shepherd's horn.
Still about the fire they tell
How it long ago befell
That a shepherd maid and lad
Met and trembled and were glad;
When the swift spring waters ran,
And the wind to boy or man
Brought the aching of his sires–
Song and love and all desires.
Ere the starry dogwoods fell
They were lovers, so they tell.
Woe is me to tell it thee,
Winter winds in Arcady!
Broken pipes and vows forgot,
Scattered flocks returning not,
Frozen brook and drifted hill,
Ashen sun and song-birds still;
Songs of summer and desire
Crooned about the winter fire;
Shepherd lads with silver hair,
Shepherd maids no longer fair.
Willa Cather
(1873-1947)
poetry
fleursdumal.nl magazine
More in: #More Poetry Archives, Archive C-D, Archive C-D
---
Henri Cole's Orphic Paris combines autobiography, diary, essay, and poetry with photographs to create a new form of elegiac memoir. With Paris as a backdrop, Cole, an award-winning American poet, explores with fresh and penetrating insight the nature of friendship and family, poetry and solitude, the self and freedom.

Cole writes of Paris, "For a time, I lived here, where the call of life is so strong. My soul was colored by it. Instead of worshiping a creator or man, I cared fully for myself, and felt no guilt and confessed nothing, and in this place I wrote, I was nourished, and I grew."
Written under the tutelary spirit of Orpheus—mystic, oracular, entrancing—Orphic Paris is an intimate Paris journal and a literary commonplace book that is a touching, original, brilliant account of the city and of the artists, writers, and luminaries, including Cole himself, who have been moved by it to create.
Henri Cole was born in Fukuoka, Japan, to a French mother and an American father. He has published nine collections of poetry, including Middle Earth, which was a finalist for the Pulitzer Prize. He has received many awards for his work, including the Jackson Prize, the Kingsley Tufts Award, the Rome Prize, the Berlin Prize, the Lenore Marshall Award, and the Medal in Poetry from the American Academy of Arts and Letters. His most recent collection of poetry is Nothing to Declare. He teaches at Claremont McKenna College and lives in Boston.
Orphic Paris
by Henri Cole
$15.95
Series: New York Review Books
ISBN: 9781681372181
Pages: 176
Publication: April 3, 2018
new books
fleursdumal.nl magazine
More in: - Book News, - Book Stories, Archive C-D, Archive C-D, Art & Literature News
---
Older Entries »
Thank you for reading FLEURSDUMAL.NL - magazine for art & literature