PRESS & PUBLISHING
·
READ BOOKS BUY LOCAL – support your local bookstore
·
Guillotine. Poems by Eduardo C. Corral
·
Free human rights lawyer and prisoner of conscience Nasrin Sotoudeh
·
Release imprisoned journalists worldwide
·
Russian activist and artist, Yulia Tsvetkova, is facing six year sentence for drawing the female body
·
Child refugee faces prison over Facebook posts
·
85ste Boekenweek van zaterdag 7 t/m zondag 15 maart 2020
·
Blandine Rinkel: Le nom secret des choses
·
La 23e édition de PARIS PHOTO: 7-10 nov. 2019 Grand Palais Paris
·
FRANKFURTER BUCHMESSE: 16 – 20 Oktober 2019
·
Design van het Derde Rijk in Design Museum Den Bosch
·
The Brooklyn Book Festival 2019: September 16 – 23
More in: - Book Lovers, - Book News, - Book Stories, - Bookstores, Art & Literature News, PRESS & PUBLISHING, The Art of Reading
---
Guillotine traverses desert landscapes cut through by migrants, the grief of loss, betrayal's lingering scars, the border itself—great distances in which violence and yearning find roots.
Through the voices of undocumented immigrants, border patrol agents, and scorned lovers, award-winning poet Eduardo C. Corral writes dramatic portraits of contradiction, survival, and a deeply human, relentless interiority. With extraordinary lyric imagination, these poems wonder about being unwanted or renounced. What do we do with unrequited love? Is it with or without it that we would waste away?
In the sequence "Testaments Scratched into a Water Station Barrel," with Corral's seamless integration of Spanish and English, poems curve around the surfaces upon which they are written, overlapping like graffiti left by those who may or may not have survived crossing the border. A harrowing second collection, Guillotine solidifies Corral's place in the expanding ecosystem of American poetry.
The astonishing second collection by the author of Slow Lightning, winner of the Yale Younger Poets Prize
Eduardo C. Corral is the author of Slow Lightning, winner of the Yale Younger Poets Prize. He was a founding fellow of the CantoMundo Writers Conference, and recipient of a Whiting Award. He teaches at North Carolina State University.
Guillotine.
Poems
Eduardo C. Corral
ISBN: 978-1-64445-030-7
Format: Paperback
Publication Date: 8/4/20
Subject: Poetry
Pages 72
Graywolf Press, Minneapolis, Minnesota
Price $16.00
# new poetry
Guillotine.
Poems by
Eduardo C. Corral
• fleursdumal.nl magazine
More in: #Editors Choice Archiv, - Book News, - Bookstores, Archive C-D, PRESS & PUBLISHING
---
Nasrin Sotoudeh and her son

In prisons across Iran, there have been people who have tested positive for COVID-19. This raises grave concerns for prisoners in Iran, including human rights lawyer and prisoner of conscience Nasrin Sotoudeh. Take action and demand she is released now.
After two grossly unfair trails, Nasrin Sotoudeh, a prominent Iranian human rights lawyer, was sentenced to 38 years and six months in prison and 148 lashes because of her work defending women's rights and protesting against Iran's discriminatory and degrading forced veiling laws. Nasrin has dedicated her life to peaceful human rights works.
Now, in prisons across Iran, there have been confirmed cases of COVID-19. This raises grave fears that prisoners, like Nasrin, are at risk of contracting the virus. Prisoners are at particular risk because they are unable to take the same social distancing and hygiene measures as those outside of prison to protect themselves.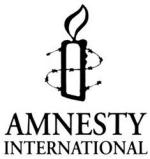 Across Iran, prisoners have pleaded with officials to address overcrowded, unhygienic and unsanitary conditions that put them at greater risk of COVID-19 infections, raising alarms about the authorities' failure to sufficiently protect prison populations from the spread of the virus. Some prisoners have been denied adequate medical care, leaving them at greater risk from the virus if contracted.
Nasrin is among the hundreds of prisoners of conscience jailed in Iran. No one should spend a single day in prison for peacefully exercising their rights.
Call on the Supreme Leader of Iran to release Nasrin Sotoudeh immediately and unconditionally and for her sentences to be quashed without delay.
Iran: Free Nasrin Sotoudeh
Link: action amnesty international
• fleursdumal.nl magazine
More in: AUDIO, CINEMA, RADIO & TV, MUSEUM OF PUBLIC PROTEST, PRESS & PUBLISHING, REPRESSION OF WRITERS, JOURNALISTS & ARTISTS
---
UN should demand release of jailed
journalists amid COVID-19 pandemic
CPJ is calling on several UN special mandate holders to join its effort to secure the release of all jailed journalists globally in the face of the COVID-19 pandemic. At least 250 journalists are behind bars for their work, according to CPJ's most recent prison census.
• Committee to Protect Journalists (CPJ) – 11 April 2020
In the midst of the COVID-19 pandemic, the Committee to Protect Journalists calls on governments to release all journalists from their prisons. On behalf of more than 250 journalists behind bars, we call on authorities to free these political prisoners immediately and unconditionally.
For journalists jailed in countries affected by the virus, freedom is now a matter of life and death. Imprisoned journalists have no control over their surroundings, cannot choose to isolate, and are often denied necessary medical care.
The World Health Organization states that "People deprived of their liberty, and those living or working in enclosed environments in their close proximity, are likely to be more vulnerable to the COVID-19 disease than the general population."
Global press freedom and human rights organizations are calling on world leaders to immediately release all imprisoned journalists. Add your voice to the call and sign our petition today!
The Committee to Protect Journalists submitted a call to several U.N. special mandate holders yesterday encouraging them to join CPJ's effort to secure the release of all jailed journalists globally in the face of the coronavirus pandemic.
# See here website CPJ's petition
• fleursdumal.nl magazine
More in: AUDIO, CINEMA, RADIO & TV, MUSEUM OF PUBLIC PROTEST, PRESS & PUBLISHING, REPRESSION OF WRITERS, JOURNALISTS & ARTISTS
---
Russian activist and artist, Yulia Tsvetkova, is facing prosecution and harassment for defending women's and LGBTI rights.
She has been under house arrest since 22 November, under absurd charges of "production and dissemination of pornography" for her drawings of the female body. She is facing up to six years in prison if convicted. Yulia Tsvetkova is a prisoner of conscience and must be immediately and unconditionally released.
Yulia Tsvetkova is an LGBTI and women's rights activist, artist and stage director, from Komsomolsk-on-Amur, the Russian Far East.
She was detained on 20 November 2019 and put on house arrest two days later, after being charged with the "production and dissemination of pornographic materials", for making body positive drawings of the female body and sharing them on social media.
Her drawings included pictures of female reproductive organs, and she shared them online as part of her women's empowerment campaign.
On the day of her arrest, police searched Yulia's apartment and the children's educational club where she worked previously. The police seized her electronic devices, documents, and brochures on gender issues. Yulia later said that during the search police officers referred to her as a "lesbian, sex trainer and propagandist leader".
Yulia has been the target of an overtly homophobic campaign since March 2019, when she was forced to leave Merak, the amateur youth theatre company she worked at, after police launched an investigation into alleged "propaganda of non-traditional sexual relations among minors".
The investigation was launched in reaction to Yulia's anti-bullying, anti-discrimination play, Blue and Pink.
On 11 December 2019 Yulia was found guilty of "propaganda of non-traditional sexual relations among minors", and fined 50,000 rubles (approximately 600 GBP), for serving as the administrator of two LGBTI online communities on the popular Russian social media site, VKontakte.
Both of the online communities were properly marked as "18+", as required by Russian law. Even under the confines of the homophobic Russian "gay propaganda" legislation, the "offence" should only be valid if the "propaganda" material is targeted at people under the age of 18.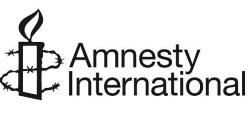 On 17 January, Yulia informed the media that new proceedings had been opened against her, under the same Article of the Code of Administrative Offences that she had previously been charged under. This time she was being prosecuted for posting a drawing she made depicting two same-sex couples with child on social media, alongside the statement, "Family is where love is. Support LGBT+ families".
She published the drawing in support of a same-sex couple who were forced to flee Russia with their adopted children after authorities threatened to remove their children from their custody.
# visit Website Amnesty International UK for more information and urgent actions
# support amnesty international
# take urgent action now
• fleursdumal.nl magazine
More in: Archive S-T, Art & Literature News, AUDIO, CINEMA, RADIO & TV, Illustrators, Illustration, MUSEUM OF PUBLIC PROTEST, PRESS & PUBLISHING, REPRESSION OF WRITERS, JOURNALISTS & ARTISTS, THEATRE, Urban Art
---
Tujan al-Bukhaiti is a 17-year-old Yemeni refugee. She is being tried in Jordan on charges of 'blasphemy' and 'insulting religious figures' over her social media posts, including posts by her dad that she has shared. Stopped from going to school
On 11 December 2019 Tujan's school threatened to expel her for sharing 'beliefs that do not represent the school' on her Facebook page. When she refused their ultimatum they banned her from attending classes.
A week later she was brought in by police for questioning and a statement was taken without her parents or lawyer there. This is illegal and violates her right to a fair trial.
When she was questioned she says that an officer went through her Facebook page insulting various members of her family.
Tujan has been made to go to court three times for her trial and each time the date has been postponed. She is facing potentially a month in prison and a lifetime criminal record just for expressing her views. If Jordan allows the trial to go ahead they will be breaking international law by violating her right to freedom of expression. This young woman should not be punished just for speaking her mind.
Tujan is just a teenager. As a refugee, she's already been through so much. Jordan should drop this case immediately and let her get on with her studies.
Please send an email to Jordan's Minister of Justice .
# More information on website of Amnesty International UK
• fleursdumal.nl magazine
More in: AUDIO, CINEMA, RADIO & TV, MUSEUM OF PUBLIC PROTEST, PRESS & PUBLISHING, REPRESSION OF WRITERS, JOURNALISTS & ARTISTS, The talk of the town
---
 Rebellen en dwarsdenkers
De 85ste Boekenweek staat in het teken van hen die ons voorstellingsvermogen vergroten: de rebellen en dwarsdenkers. Het lezen van boeken zet namelijk aan
tot nadenken, zodat lezers begrip ontwikkelen voor anderen en minder vasthouden aan vooroordelen (bron: KVB Boekwerk, De impact van het boek). Van de dromerige dwarsdenker die veilig thuis afreist naar een andere wereld tot de rebel die zijn messcherpe pen als wapen gebruikt tegen de status quo. In de literatuur is er ruimte voor al die geluiden. Het lef van schrijvers om taboes te doorbreken en een steen in de vijver te gooien is van levensbelang voor onze samenleving. Daarom koesteren we de vrijheid die door schrijvers genomen wordt om tegen de stroom in te werken, om dwars en vervelend te zijn, onaangepast en onafhankelijk.
 Een greep uit rebelse boeken en dwarse schrijvers
De rebellen van de literatuur hebben altijd ons denken beïnvloed: stoere, onorthodoxe, eigengereide auteurs als Multatuli, Annie M.G. Schmidt, Willem Frederik Hermans, Astrid
Roemer, Dimitri Verhulst en Charlotte Mutsaers hebben werelden geopend. Rebelse personages en dwarse karakters zoals Don Quichot, Madame Bovary, Tommy Wieringa's Joe Speedboot, Esther Gerritsens Roxy en Hava uit Aafke Romeijns Concept M houden een spiegel voor en laten ons nadenken over wie wij zijn. Schrijvers als Jan Cremer, Connie Palmen, Anna Blaman en Jan Wolkers zoeken grenzen van de literatuur op en verleggen ze. Boeken kunnen weerstand oproepen, kunnen verboden worden en verbrand, maar de kracht van de woorden laat zich niet temmen. Nabokovs Lolita, Houellebecqs Onderworpen of Erasmus' Lof der zotheid hebben onder vuur gelegen, maar zijn inmiddels onmiskenbare oriëntatiepunten in het literaire landschap. Om de steeds veranderende wereld om ons heen te begrijpen, hebben we dwarsdenkers en ordescheppers nodig. Renate Rubinstein en Anton de Kom hebben ons bewust gemaakt van onze oogkleppen. Ook door non-fictie prikkelen, stimuleren en scherpen we onze geest. Het maatschappelijk debat op de meest uiteenlopende onderwerpen wordt bepaald door dappere en dwarse denkers: Dick Swaab en Rosanne Hertzberger, Rutger Bregman en Joris Luyendijk, Anousha Nzume en Paul Scheffer.
• De 85ste Boekenweek vindt plaats van zaterdag 7 t/m zondag 15 maart 2020
• Het boekenweekgeschenk is dit jaar geschreven door Annejet van der Zijl: Leon & Juliette. Een  liefdesgeschiedenis
• Özcan Akyol schrijft dit jaar het Boekenweekessay: Generaal zonder leger.
• Ellen Deckwitz schrijft Boekenweekgedicht 2020
#  Meer informatie op website Boekenweek
• fleursdumal.nl magazine
More in: - Book Lovers, - Book News, - Book Stories, - Bookstores, AUDIO, CINEMA, RADIO & TV, Boekenweek, PRESS & PUBLISHING
---
Tu avais l'âge de quitter ton enfance, l'âge où on se sent libre et où, dans le train pour Paris, on s'assoit dans le sens de la marche.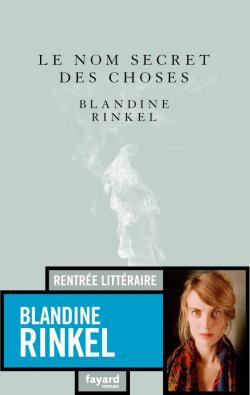 Dès ton arrivée, tu t'es sentie obligée de devenir quelqu'un d'autre. Quelqu'un qui n'oserait plus dire « je ne sais pas ». C'était la ville qui t'imposait ça, dans ce qu'elle avait à tes yeux de violent et de désirable : sa culture .
Puis tu as rencontré Elsa.
Elle avait le goût des métamorphoses.
Blandine Rinkel (1991) est une journaliste, musicienne et écrivaine française.
Après des études de lettres et de philosophie, elle intègre la classe d'écriture de l'ENSATT et la quitte pour l'EHESS. En parallèle, elle écrit portraits et critiques littéraires pour la presse écrite (Le Matricule des Anges, Gonzai, Brain Magazine, Inferno, France Inter, Citizen K…) et imagine des fictions radiophoniques.
Blandine Rinkel a fait une entrée en littérature très remarquée avec L'abandon des prétentions , paru chez Fayard en 2017. Le nom secret des choses est son deuxième roman.
Le nom secret des choses
Blandine Rinkel
Editeur : Fayard
Collection : Littérature Française
Langue : Français
Paru le: 21 Août 2019
Format: 135 x 215 mm
Broché : 304 pages
ISBN-10 : 2213712905
Prix : 19.00 €
# new books
Le nom secret des choses
Blandine Rinkel
• fleursdumal.nl magazine
More in: - Book News, - Book Stories, Archive Q-R, Art & Literature News, PRESS & PUBLISHING
---
# Pour la 23 e édition de Paris Photo, 213 exposants en provenance de 31 pays seront réunis au Grand Palais selon 5 secteurs, offrant aux visiteurs le plus large panorama d'œuvres photographiques disponibles aujourd'hui sur le marché.
# 213 exposants # 180 galeries # 33 editeurs
7-10 nov. 2019
www.parisphoto.com
• fleursdumal.nl magazine
More in: Art & Literature News, AUDIO, CINEMA, RADIO & TV, Exhibition Archive, Photography, PRESS & PUBLISHING, REPRESSION OF WRITERS, JOURNALISTS & ARTISTS
---
Frankfurter Buchmesse is the international publishing industry's biggest trade fair – with over 7,500 exhibitors from 109 countries, around 285,000 visitors, over 4,000 events and some 10,000 accredited journalists and bloggers in attendance.
It also brings together key players from the fields of technology education, film, games, STM, academic publishing, and business information. Frankfurter Buchmesse organises the participation of publishers at around 20 international book fairs and hosts trade events throughout the year in major international markets. Frankfurter Buchmesse is a subsidiary of the Börsenverein des Deutschen Buchhandels (German Publishers & Booksellers Association).
Norway is 2019 the Guest of Honour of Frankfurter Buchmesse – the land of big Literature: from the classics of Henrik Ibsen to the modern best-sellers of Jo Nesbø.
Frankfurter Buchmesse
16 – 20 Oktober 2019
# More information on website: https://www.buchmesse.de/en
• fleursdumal.nl magazine
More in: - Book Lovers, - Book News, - Bookstores, Art & Literature News, AUDIO, CINEMA, RADIO & TV, LITERARY MAGAZINES, PRESS & PUBLISHING
---
Design Museum Den Bosch presenteert de eerste grote overzichtstentoonstelling van design van het Derde Rijk. De tentoonstelling Design van het Derde Rijk toont de enorme bijdrage van vormgeving aan de ontwikkeling van de kwaadaardige nazi-ideologie.

Met de Volkswagen Kever, de Olympische Spelen in 1936, de swastika en de films van Leni Riefenstahl en andere belangrijke stukken uit Nederland en Duitsland. Design van het Derde Rijk: waarom in Design Museum Den Bosch?

Musea zijn gewend om de goede kant van cultuur te zien. Juist design wordt vaak gepresenteerd als een bijdrage aan een betere wereld.

De geschiedenis van vormgeving bestaat daarom uit steeds terugkerende onderwerpen die het moreel juiste vertegenwoordigen.

Maar design reflecteert de wereld, met al zijn goede én slechte kanten. In de tentoonstelling Design van het Derde Rijk is de vormgeving een instrument in de handen van het ultieme kwaad.
De nazi's waren meesters in het inzetten van vormgeving om hun doel te bereiken; massa's mensen wisten ze ermee aan hun kant te krijgen en te onderdrukken. Design Museum Den Bosch is een designmuseum nieuwe stijl met een kritische opstelling. Als je volmondig dit nooit weer wilt kunnen zeggen, moet je de moeite nemen te analyseren hoe de processen van beïnvloeding destijds werkten. Dat is wat deze tentoonstelling doet.
Het design van het Derde Rijk was in grondslag tegenstrijdig. De tentoonstelling Design van het Derde Rijk is daarom ingedeeld aan de  hand van verschillende tegenstellingen.
Zuiverheid stond centraal, wat betekende dat verschillende bevolkingsgroepen als Joden, homo's en zigeuners dienden te worden vernietigd. Het nazisme bedacht en steunde op een eigen geschiedenis, maar was tegelijkertijd fanatiek gericht op de toekomst. Het was vervuld van romantiek, maar ook geobsedeerd door moderne technologie.
Naar buiten toe liet het nazisme een verleidelijk beeld zien van voorspoed en zorgeloos vertier, terwijl in 1933 al de eerste concentratiekampen werden opgezet. Samen laten deze paradoxen zien hoe het nazisme binnen twaalf jaar eerst tot een enorme ontwikkeling en vervolgens tot een daverende ineenstorting kwam. En op welke manier design in dat proces een doorslaggevende rol speelde.
De tegenstellingen die het nazisme kenmerken worden getoond aan de hand van een ruime selectie objecten uit Nederlandse en Duitse musea en verzamelingen. Zo zijn er architectuurelementen en meubels te zien uit het Haus der Deutschen Kunst en de Rijkskanselarij.

De ontwerpen tonen hoe de nazi's teruggrepen op de classicistische vormgeving als machtsvertoon en symbool voor een nieuwe Duitse cultuur. De vele tijdschriften die opgenomen zijn in de tentoonstelling geven een beeld van het ver doorgevoerde doelgroepenbeleid van de nazi's. Van moeders tot soldaten, van jonge meisjes tot internationale bezoekers, iedereen werd op een eigen manier aangesproken. Instructieboeken laten zien hoe precies ieder onderdeel van de beeldvorming rond de nazi's werd ontworpen. Bij de massabijeenkomsten werd niets aan het toeval over gelaten.
De bruiklenen komen onder andere van het Deutsches Historisches Museum in Berlijn, het Münchner Stadtmuseum, het Haus der Kunst en het Institut für Zeitgeschichte in München, het Eyewitness Museum in Beek en het Nationaal Militair Museum in Soesterberg.
Bij de tentoonstelling is er een uitgebreid publieksprogramma, met activiteiten voor alle doelgroepen.
De tentoonstelling participeert in de herdenking 75 jaar vrijheid.
Design Museum Den Bosch presenteert
Design van het Derde Rijk
7 september 2019 t/m 19 januari 2020
Design Museum Den Bosch – De Mortel 4 – 5211 HV – 's-Hertogenbosch
# meer op website design museum: https://designmuseum.nl/
Design Museum Den Bosch:
Design van het Derde Rijk
• fleursdumal.nl magazine
More in: *War Poetry Archive, Art & Literature News, AUDIO, CINEMA, RADIO & TV, Design, Exhibition Archive, Holocaust, PRESS & PUBLISHING, REPRESSION OF WRITERS, JOURNALISTS & ARTISTS
---
The Brooklyn Book Festival is one of America's premier book festivals and the largest free literary event in New York City.

Presenting an array of national and international literary stars and emerging authors including Alexander Chee, Ted Chiang, Susan Choi, Edwidge Danticat, Sarah Dessen, Akwaeke Emezi, Jonathan Safran Foer, Jenny Han, Aleksandar Hemon, Mira Jacob, Marlon James, N.K. Jemisin, Lucy Knisley, Laila Lalami, Jessica Lange, DeRay Mckesson, Bill McKibben, Mary Norris, Joyce Carol Oates, Ben Passmore, Matt Taibbi, Mo Willems, Meg Wolitzer, Nell Zink, and hundreds more.
The Festival includes a week of Bookend Events throughout New York City, a lively Children's Day and a celebratory Festival Day with more than 300 authors plus 250 booksellers filling a vibrant outdoor Literary Marketplace. This hip, smart, diverse gathering attracts thousands of book lovers of all ages.
September 16 – 23
Brooklyn Book Festival 2019
Citywide Brooklyn – New York
# more on website brooklynbookfestival
• fleursdumal.nl magazine
More in: - Book Lovers, - Book News, - Book Stories, - Bookstores, Art & Literature News, FDM in New York, FICTION & NONFICTION ARCHIVE, PRESS & PUBLISHING, REPRESSION OF WRITERS, JOURNALISTS & ARTISTS, TRANSLATION ARCHIVE
---
Older Entries »
Thank you for reading FLEURSDUMAL.NL - magazine for art & literature