Galerie des Morts
·
Death Tourism. Disaster Sites as Recreational Landscape Edited by Brigitte Sion
·
Wilhelm Hauff: Grabgesang, Gedicht
·
Richard Le Gallienne: "Face in the Tomb that Lies so Still"
·
Wilfred Owen: Strange Meeting (Poem)
·
Wilfred Owen: Anthem for Doomed Youth (Poem)
·
Wilfred Owen: Arms and the Boy (Poem)
·
Wilfred Owen: A Terre (Poem)
·
Armistice of 11 November 1918/2018 – Wilfred Owen: Dulce et Decorum Est (Poem)
·
L'esprit littéraire de la Grande Guerre à Redu
·
Frida Kahlo: Making Her Self Up in Victoria & Albert Museum London
·
Matthew Arnold: Requiescat
·
GONEWEST: Artistieke herdenking 100 jaar Groote Oorlog in West-Vlaanderen
Auschwitz. Hiroshima. Cambodia's killing fields. The World Trade Center. The mass graves of Rwanda.
These places of violent death have become part of the recreational landscape of tourism, an industry that is otherwise dedicated to pleasure and escape. In dark places like concentration camps, prisons, battlegrounds, and the sites of natural disasters, how are memory and trauma mediated by thanotourism, or tourism of death?
In Death Tourism, Brigitte Sion brings together essays by some of the most trenchant voices in the field to look at the tensions created by the juxtaposition of human remains and food stands, political agendas and educational programs, economic development and architectural ambition.
How does a state redefine its national identity after catastrophic trauma?
And what is the role of this kind of tourism in defining their new identity?
A timely volume on an irresistible subject, this inquiry exposes the intersection of leisure with the inhumane, giving insight into how people respectfully share a public space that is both free and sacred, compelling and tragic.
Death Tourism.
Disaster Sites as Recreational Landscape
Edited by Brigitte Sion
Seagull Books
Publication Year: 2014
Format: Paperback
Pages: 356
illustrations
2014
ISBN: 9780857421074
$35
# new books
Death Tourism.
Disaster Sites as Recreational Landscape
by Brigitte Sion
• fleursdumal.nl magazine
More in: - Book News, - Bookstores, Archive S-T, Art & Literature News, AUDIO, CINEMA, RADIO & TV, CRIME & PUNISHMENT, Galerie des Morts, Holocaust, REPRESSION OF WRITERS, JOURNALISTS & ARTISTS, WAR & PEACE
---
Grabgesang
Vor des Friedhofs dunkler Pforte
Bleiben Leid und Schmerzen stehn,
Dringen nicht zum heil'gen Orte,
Wo die sel'gen Geister gehn,
Wo nach heißer Tage Glut
Unser Freund in Frieden ruht.
Zu des Himmels Wolkentoren
Schwang die Seele sich hinan,
Fern von Schmerzen, neu geboren,
Geht sie auf — die Sternenbahn;
Auch vor jenen heil'gen Höhn
Bleiben Leid und Schmerzen stehn.
Sehnsucht gießet ihre Zähren
Auf den Hügel, wo er ruht;
Doch ein Hauch aus jenen Sphären
Füllt das Herz mit neuem Mut;
Nicht zur Gruft hinab — hinan,
Aufwärts ging des Freundes Bahn.
Drum auf des Gesanges Schwingen
Steigen wir zu ihm empor,
Unsre Trauertöne dringen
Aufwärts zu der Sel'gen Chor,
Tragen ihm in stille Ruh'
Unsre letzten Grüße zu.
Wilhelm Hauff
(1802 – 1827)
Grabgesang, Gedicht
• fleursdumal.nl magazine
More in: Archive G-H, Archive G-H, Galerie des Morts, Hauff, Hauff, Wilhelm, Tales of Mystery & Imagination
---
"Face in the Tomb
 that Lies so Still"
Face in the tomb, that lies so still,
May I draw near,
And watch your sleep and love you,
Without word or tear.
You smile, your eyelids flicker;
Shall I tell
How the world goes that lost you?
Shall I tell?
Ah! love, lift not your eyelids;
'Tis the same
Old story that we laughed at,–
Still the same.
We knew it, you and I,
We knew it all:
Still is the small the great,
The great the small;
Still the cold lie quenches
The flaming truth,
And still embattled age
Wars against youth.
Yet I believe still in the ever-living God
That fills your grave with perfume,
Writing your name in violets across the sod,
Shielding your holy face from hail and snow;
And, though the withered stay, the lovely go,
No transitory wrong or wrath of things
Shatters the faith–that each slow minute brings
That meadow nearer to us where your feet
Shall flicker near me like white butterflies–
That meadow where immortal lovers meet,
Gazing for ever in immortal eyes.
Richard Le Gallienne
(1866 – 1947)
"Face in the Tomb that Lies so Still"
From: The lonely Dancer and other Poems, 1913
• fleursdumal.nl magazine
More in: Archive G-H, Archive G-H, Galerie des Morts, Gallienne, Richard Le
---
Strange Meeting
It seemed that out of battle I escaped
Down some profound dull tunnel, long since scooped
Through granites which titanic wars had groined.
Yet also there encumbered sleepers groaned,
Too fast in thought or death to be bestirred.
Then, as I probed them, one sprang up, and stared
With piteous recognition in fixed eyes,
Lifting distressful hands, as if to bless.
And by his smile, I knew that sullen hall,—
By his dead smile I knew we stood in Hell.
With a thousand fears that vision's face was grained;
Yet no blood reached there from the upper ground,
And no guns thumped, or down the flues made moan.
"Strange friend," I said, "here is no cause to mourn."
"None," said that other, "save the undone years,
The hopelessness. Whatever hope is yours,
Was my life also; I went hunting wild
After the wildest beauty in the world,
Which lies not calm in eyes, or braided hair,
But mocks the steady running of the hour,
And if it grieves, grieves richlier than here.
For by my glee might many men have laughed,
And of my weeping something had been left,
Which must die now. I mean the truth untold,
The pity of war, the pity war distilled.
Now men will go content with what we spoiled.
Or, discontent, boil bloody, and be spilled.
They will be swift with swiftness of the tigress.
None will break ranks, though nations trek from progress.
Courage was mine, and I had mystery;
Wisdom was mine, and I had mastery:
To miss the march of this retreating world
Into vain citadels that are not walled.
Then, when much blood had clogged their chariot-wheels,
I would go up and wash them from sweet wells,
Even with truths that lie too deep for taint.
I would have poured my spirit without stint
But not through wounds; not on the cess of war.
Foreheads of men have bled where no wounds were.
"I am the enemy you killed, my friend.
I knew you in this dark: for so you frowned
Yesterday through me as you jabbed and killed.
I parried; but my hands were loath and cold.
Let us sleep now. . . ."
Wilfred Owen
(1893 – 1918)
Strange Meeting (Poem)
• fleursdumal.nl magazine
More in: Archive O-P, Archive O-P, Galerie des Morts, Owen, Wilfred, WAR & PEACE
---
Anthem for Doomed Youth
What passing-bells for these who die as cattle?
— Only the monstrous anger of the guns.
Only the stuttering rifles' rapid rattle
Can patter out their hasty orisons.
No mockeries now for them; no prayers nor bells;
Nor any voice of mourning save the choirs,—
The shrill, demented choirs of wailing shells;
And bugles calling for them from sad shires.
What candles may be held to speed them all?
Not in the hands of boys, but in their eyes
Shall shine the holy glimmers of goodbyes.
The pallor of girls' brows shall be their pall;
Their flowers the tenderness of patient minds,
And each slow dusk a drawing-down of blinds.
Wilfred Owen
(1893 – 1918)
Anthem for Doomed Youth (Poem)
• fleursdumal.nl magazine
More in: Archive O-P, Archive O-P, Galerie des Morts, Owen, Wilfred, WAR & PEACE
---
Arms and the Boy
Let the boy try along this bayonet-blade
How cold steel is, and keen with hunger of blood;
Blue with all malice, like a madman's flash;
And thinly drawn with famishing for flesh.
Lend him to stroke these blind, blunt bullet-leads,
Which long to nuzzle in the hearts of lads,
Or give him cartridges of fine zinc teeth
Sharp with the sharpness of grief and death.
For his teeth seem for laughing round an apple.
There lurk no claws behind his fingers supple;
And God will grow no talons at his heels,
Nor antlers through the thickness of his curls.
Wilfred Owen
(1893 – 1918)
Arms and the Boy (Poem)
• fleursdumal.nl magazine
More in: Archive O-P, Archive O-P, Galerie des Morts, Owen, Wilfred, WAR & PEACE
---
A Terre
(Being the philosophy of many Soldiers.)
Sit on the bed; I'm blind, and three parts shell.
Be careful; can't shake hands now; never shall.
Both arms have mutinied against me,—brutes.
My fingers fidget like ten idle brats.
I tried to peg out soldierly,—no use!
One dies of war like any old disease.
This bandage feels like pennies on my eyes.
I have my medals?—Discs to make eyes close.
My glorious ribbons?—Ripped from my own back
In scarlet shreds. (That's for your poetry book.)
A short life and a merry one, my buck!
We used to say we'd hate to live dead-old,—
Yet now … I'd willingly be puffy, bald,
And patriotic. Buffers catch from boys
At least the jokes hurled at them. I suppose
Little I'd ever teach a son, but hitting,
Shooting, war, hunting, all the arts of hurting.
Well, that's what I learnt,—that, and making money.
Your fifty years ahead seem none too many?
Tell me how long I've got? God! For one year
To help myself to nothing more than air!
One Spring! Is one too good to spare, too long?
Spring wind would work its own way to my lung,
And grow me legs as quick as lilac-shoots.
My servant's lamed, but listen how he shouts!
When I'm lugged out, he'll still be good for that.
Here in this mummy-case, you know, I've thought
How well I might have swept his floors for ever.
I'd ask no night off when the bustle's over,
Enjoying so the dirt. Who's prejudiced
Against a grimed hand when his own's quite dust,
Less live than specks that in the sun-shafts turn,
Less warm than dust that mixes with arms' tan?
I'd love to be a sweep, now, black as Town,
Yes, or a muckman. Must I be his load?
O Life, Life, let me breathe,—a dug-out rat!
Not worse than ours the lives rats lead—
Nosing along at night down some safe rut,
They find a shell-proof home before they rot.
Dead men may envy living mites in cheese,
Or good germs even. Microbes have their joys,
And subdivide, and never come to death.
Certainly flowers have the easiest time on earth.
"I shall be one with nature, herb, and stone,"
Shelley would tell me. Shelley would be stunned:
The dullest Tommy hugs that fancy now.
"Pushing up daisies," is their creed, you know.
To grain, then, go my fat, to buds my sap,
For all the usefulness there is in soap.
D'you think the Boche will ever stew man-soup?
Some day, no doubt, if …
Friend, be very sure
I shall be better off with plants that share
More peaceably the meadow and the shower.
Soft rains will touch me,— as they could touch once,
And nothing but the sun shall make me ware.
Your guns may crash around me. I'll not hear;
Or, if I wince, I shall not know I wince.
Don't take my soul's poor comfort for your jest.
Soldiers may grow a soul when turned to fronds,
But here the thing's best left at home with friends.
My soul's a little grief, grappling your chest,
To climb your throat on sobs; easily chased
On other sighs and wiped by fresher winds.
Carry my crying spirit till it's weaned
To do without what blood remained these wounds.
Wilfred Owen
(1893 – 1918)
A Terre (Poem)
• fleursdumal.nl magazine
More in: Archive O-P, Archive O-P, Galerie des Morts, Owen, Wilfred, WAR & PEACE
---
Dulce et Decorum Est
Bent double, like old beggars under sacks,
Knock-kneed, coughing like hags, we cursed through sludge,
Till on the haunting flares we turned our backs,
And towards our distant rest began to trudge.
Men marched asleep. Many had lost their boots,
But limped on, blood-shod. All went lame; all blind;
Drunk with fatigue; deaf even to the hoots
Of gas-shells dropping softly behind.
Gas! GAS! Quick, boys!—An ecstasy of fumbling
Fitting the clumsy helmets just in time,
But someone still was yelling out and stumbling
And flound'ring like a man in fire or lime.—
Dim through the misty panes and thick green light,
As under a green sea, I saw him drowning.
In all my dreams before my helpless sight,
He plunges at me, guttering, choking, drowning.
If in some smothering dreams, you too could pace
Behind the wagon that we flung him in,
And watch the white eyes writhing in his face,
His hanging face, like a devil's sick of sin;
If you could hear, at every jolt, the blood
Come gargling from the froth-corrupted lungs,
Obscene as cancer, bitter as the cud
Of vile, incurable sores on innocent tongues,—
My friend, you would not tell with such high zest
To children ardent for some desperate glory,
The old Lie: Dulce et decorum est
Pro patria mori.
Wilfred Owen
(1893 – 1918)
Dulce et Decorum Est (Poem)
# Armistice of 11 November 1918 – 2018

fleursdumal.nl magazine
More in: Archive O-P, Archive O-P, Galerie des Morts, Galerie Deutschland, Histoire de France, Historia Belgica, History of Britain, Owen, Wilfred, WAR & PEACE
---
Redu, en tant que village du livre, ne peut célébrer le centième anniversaire de la fin de la Grande Guerre qu'en mettant à l'honneur la littérature de l'époque.

L'angle de vue choisi est celui de la poésie née sur, ou au plus près des champs de bataille et des tranchées.
Une poésie européenne au sens le plus large qui balaie l'Europe de la Russie aux Iles britanniques ; une poésie qui, pour exprimer la puissance de cette première conflagration mondiale en son effet sur le corps et sur les consciences, se cherche des formes nouvelles.
En ce début du vingtième siècle le soldat est scolarisé.
Il lit, il écrit : des lettres, des carnets d'instantanés, et de la poésie, qui rendent compte de l'instant d'angoisse, de désespoir, de sentiment d'abandon dans un monde devenu fou.
Ainsi la Grande Guerre donne-t-elle naissance à une poésie de l'instant vécu avec une intensité hors norme par des écrivains devenus combattants.
Ce parcours tracé dans les rues de Redu, les poèmes affichés aux murs du village, en témoignent.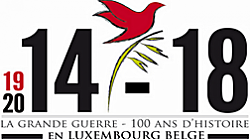 Du 19 mai au 11 novembre 2018
Un circuit de 20 poèmes des soldats de la Grande Guerre.
https://www.redu-villagedulivre.be/fr/
photos: fleursdumal.nl
fleursdumal.nl magazine
More in: *War Poetry Archive, - Book Lovers, - Bookstores, Art & Literature News, FDM Art Gallery, Galerie des Morts, Historia Belgica, WAR & PEACE
---
Exhibition On now until Sunday, 4 November 2018
Frida Kahlo: Making Her Self Up
Experience a fresh perspective on Kahlo's compelling life story through her most intimate personal belongings
This exhibition presents an extraordinary collection of personal artefacts and clothing belonging to the iconic Mexican artist Frida Kahlo. Locked away for 50 years after her death, this collection has never before been exhibited outside Mexico.
Frida Kahlo: Making Her Self Up offers a fresh perspective on the life story of this extraordinary artist, whose charisma and powerful sense of style continue to captivate. Never before seen, specially commissioned photography, shot at the Casa Azul in Mexico City show her distinctive Mexican outfits along with her self-portraits, an unprecedented pairing that is enriched by iconic images of the artist.
Book: Frida Kahlo – Making Her Self Up – offers a fresh perspective on the life story of this extraordinary artist, whose charisma and powerful sense of style continue to captivate. Never before seen, specially commissioned photography, shot at the Casa Azul in Mexico City show her distinctive Mexican outfits along with her self-portraits, an unprecedented pairing that is enriched by iconic images of the artist.
♦Includes six inset booklets, containing photographs of Kahlo's most intimate possessions
♦16 page section showcasing Kahlo's wardrobe, specially conserved and mounted
♦Spectacular details of embellishments and textiles
About the authors C. Wilcox and C. Henestrosa
Claire Wilcox is Senior Curator of Fashion at the V&A and Professor in Fashion Curation at the London College of Fashion, University of the Arts London. She curated the exhibitions Vivienne Westwood (V&A, 2004), The Golden Age of Couture: Paris and London 1947–1957 (V&A, 2007) and Alexander McQueen: Savage Beauty (2015), and edited the accompanying catalogues. Circe Henestrosa is an independent curator and Head of the School of Fashion at LASALLE College of the Arts, Singapore. She curated the exhibition Appearances Can Be Deceiving: The Dresses of Frida Kahlo (Museo Frida Kahlo, Mexico City, 2012).
Format: Hardcover
ISBN 9781851779604
Dimensions 270 x 216 mm
Author: C.Wilcox and C.Henestrosa
Product code 153329
£30.00
Victoria and Albert Museum
Cromwell Road, London, SW7 2RL
# exhibition and publication
Frida Kahlo: Making Her Self Up
in Victoria and Albert Museum London
fleursdumal.nl magazine
More in: - Book News, - Book Stories, Art & Literature News, Exhibition Archive, FDM Art Gallery, FDM in London, Frida Kahlo, Galerie des Morts
---
Requiescat
Strew on her roses, roses,
And never a spray of yew.
In quiet she reposes:
Ah! would that I did too.
Her mirth the world required:
She bathed it in smiles of glee.
But her heart was tired, tired,
And now they let her be.
Her life was turning, turning,
In mazes of heat and sound.
But for peace her soul was yearning,
And now peace laps her round.
Her cabin'd, ample Spirit,
It flutter'd and fail'd for breath.
To-night it doth inherit
The vasty hall of Death.
Matthew Arnold
(1822-1888)
poetry
fleursdumal.nl magazine
More in: #More Poetry Archives, Archive A-B, Archive A-B, Galerie des Morts
---
De Provincie West-Vlaanderen herdenkt van 2014 tot en met 2018 op culturele wijze 100 jaar Groote Oorlog. Deze eigentijdse, toekomstgerichte en multidisciplinaire herdenking kreeg de naam 'GoneWest'.
GoneWest verbindt talloze levensverhalen met gedegen historisch besef en ontsluit deze kleine en grote verhalen via muziek-, dans-, theaterevenementen, literatuur en beeldende kunst.
"…because his brother had gone west, raved at the bleeding war; his rampant grief moaned, shouted, sobbed, and choked, while he was kneeling half-naked on the floor. In my belief such men have lost all patriotic feeling." Siegfried Sassoon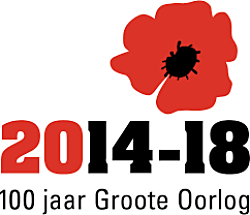 'To go west', een Engelse uitdrukking, die zoveel betekent als sterven, kreeg tijdens de Eerste Wereldoorlog een bijkomende betekenis mee. Het ten westen gaan van de doden, met de ondergaande zon mee, werd aan het geallieerde front meer dan zomaar een metafoor. Britten, Fransen en Belgen bezetten dan ook het westelijke deel van dat Westelijke Front, dat van het noorden naar het zuiden West-Vlaanderen en Noord-Frankrijk doorsneed. Hun gesneuvelden en gekwetsten brachten ze daarmee letterlijk naar het westen toe.
Expo 600.000 beeldjes – 600.000 namen
Ervaar vanaf april 2018 de indrukwekkende land-artinstallatie ComingWorldRememberMe in het provinciedomein De Palingbeek in Ieper.
Deze installatie strekt zich uit over het niemandsland en The Bluff, een van de zwaarst bevochten plekken van de Eerste Wereldoorlog. De 600.000 beeldjes krijgen een plaats tussen drie grote kunstwerken van kunstenaar Koen Vanmechelen.
Tienduizenden mensen uit Vlaanderen en de rest van de wereld hielpen ComingWordRememberMe tot stand komen: samen maakten ze 600.000 beeldjes. Bij elk beeldje hoort een dog tag, het universele identificatiesysteem voor frontsoldaten. De dog tags combineren telkens de naam van een WOI-slachtoffer met de naam van een maker van een beeldje. Elke dog tag verbindt zo letterlijk het verleden met het heden.
Een doorzichtig werk van kunstenaar Koen Vanmechelen biedt plaats aan de 600.000 dog tags. De namen van de oorlogsslachtoffers komen uit 'De Namenlijst'. Het In Flanders Fields Museum in Ieper stelde deze digitale lijst met alle slachtoffers van WOI in België samen.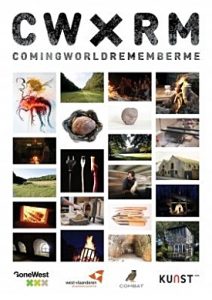 Het doorzichtige kunstwerk met de 600.000 dog tags krijgt een plaats in het paviljoen aan de start van het wandelparcours rond de land-artinstallatie. Het verenigt er letterlijk de verschillende nationaliteiten en generaties in de herdenking. Het engagement van al de betrokken mensen maakt van de land-art-installatie een grens- en generatie-overschrijdend symbool van vrede.
Tot eind mei 2018 kunt u bij uw bezoek aan het paviljoen een wandeling starten. Langs een deel van het wandeltraject hoort u op verschillende rustpunten oorlogspoëzie. De wandeling eindigt op de uitkijkbrug met een bijzonder uitzicht over de indrukwekkende land-artinstallatie.
Door het karakter van de locatie kan de volledige land-artinstallatie maar tijdelijk in het provinciaal domein De Palingbeek blijven staan. De dog-tags met de namen van oorlogsslachtoffers en peters en meters krijgen wel een definitieve plaats op het Niemandsland.
De organisatoren streven ernaar om de beeldjes na afloop van de expo op een respectvolle manier te verwijderen. Eind 2018 krijgen eerst alle peters en meters de kans om een beeldje uit de installatie op te halen. Voor de resterende beeldjes zoeken de initiatiefnemers een museale bestemming op verschillende locaties, zowel in België als in het buitenland.

Expo 600.000 beeldjes – 600.000 namen
Tot eind mei 2018
Koen Vanmechelen
Het oeuvre van kunstenaar Koen Vanmechelen is een voortdurende zoektocht naar de universele waarheid van ons bestaan. Met projecten als 'The Cosmopolitan Chicken Project', 'The Open University of Diversity' en 'The Accident', exploreert Koen Vanmechelen de terreinen van diversiteit en identiteit. Hij wordt hiervoor naar inhoud en verbeelding sinds jaren internationaal gerespecteerd. Het werk van Vanmechelen is een ode aan het leven en is bestemd voor de nieuwe kosmopolitische mens. Hij koestert culturele verschillen. Is ruimdenkend. Zoekt naar begrip van het andere. Leeft van constructieve confrontatie. Verlegt grenzen. Is uit op symbiose. Probeert de beladen begrippen 'identiteit' en 'diversiteit' te herdefiniëren in een wereld die ooit grenzeloos was en het ooit weer zal worden.Een filosofie die perfect aansluit bij het verhaal dat ComingWorldRememberMe wil vertellen dus.
Meer informatie op website:  http://www.koenvanmechelen.be  &  https://www.gonewest.be/
GONEWEST: Artistieke herdenking 100 jaar Groote Oorlog in West-Vlaanderen
fleursdumal.nl magazine
More in: *War Poetry Archive, Art & Literature News, FDM Art Gallery, Galerie des Morts, Historia Belgica, Land Art, WAR & PEACE
---
Older Entries »
Thank you for reading FLEURSDUMAL.NL - magazine for art & literature