DANCE & PERFORMANCE
·
Ernest Potters (1953-2022): fotograaf en artistiek gangmaker
·
Tishani Doshi: A God at the Door
·
Laat jouw stem voor cultuur horen!
·
OEROL – 14 / 23 juni 2019 – TERSCHELLING
·
Jean Cocteau: Metamorphosis. Expositie en boek
·
BODY MATTERS: Anam Cara – Dwelling Body (performance opera) in Venice (It)
·
Forum of Live Art Amsterdam 2018 in Arti et Amicitiae
·
41ste editie Uitmarkt van 24 tot 26 augustus 2018 in Amsterdam
·
Oerol #festivaleiland 15 – 24 juni 2018
·
Bruno Fuligni: Mata Hari. Les vies insolentes de l'agent H 21
·
Wereldberoemd ballet 'Romeo en Julia' van Sergei Prokofiev in Nederlandse Theaters
·
Litz Pisk: The Actor and His Body
Ernest Potters tijdens zijn eerste solo-tentoonstelling sinds lang, in Luycks Gallery, 2012. (Foto: Joep Eijkens)
Ernest Potters timmerde niet alleen als fotograaf aan de weg, maar was ook jarenlang drijvende kracht en organisator van tal van activiteiten in de Tilburgse kunstwereld. Op 10 augustus 2022 overleed hij na een kort ziekbed.
door Joep Eijkens
Ernest Potters werd in 1953 te Tilburg geboren als zoon van de bekende pottenbakkers Henk en Lies Potters. Hij volgde zijn opleiding aan St. Joost Breda en was sinds 1974 werkzaam als fotograaf/fotojournalist. Vanaf de jaren zeventig werkte hij als freelance fotograaf onder meer voor muziekbladen als OOR en Hitkrant, voor het maandblad Jazz Nu en diverse landelijke dag- en weekbladen. Maar ook voor uiteenlopende (kunst)instellingen en andere opdrachtgevers in Tilburg en daarbuiten, waaronder diverse muziek-, dans- en theatergezelschappen.
Potters fotografeerde talloze theater- en dansvoorstellingen. Tot zijn favoriete onderwerpen hoorden architectuur en muzikanten. Wat dat laatste betreft was hij apetrots op een portret dat hij schoot van zijn idool Frank Zappa.
Ruimte X
Maar Potters was beslist méér dan fotograaf. Zo stichtte hij in 1980 met zijn toenmalige levenspartner, danseres Nora van den Eeckhout, Het Danshuis, gevestigd in de Telexstraat in Tilburg. Het betreffende pand werd later onder de naam Ruimte-X een bekend 'multidisciplinair kunstenpodium' waar tussen 1998 en 2012 talloze exposities, voorstellingen en culturele bijeenkomsten plaatsvonden. Potters hoorde bovendien tot degenen die aan de wieg stonden van de succesvolle Werkplaats L'Avventura Tilburg.
Ook kreeg Ernst Potters naam door de kunstexposities die hij elders in de stad organiseerde tijdens de Tilburgse kermis. En door de in literatuur, beeldende kunst, theater en muziek gespecialiseerde uitgeverij teleXpress die hij runde met zijn partner Ingrid Luycks. De producten waren steeds mooi verzorgde publicaties. Zijn eerste foto-expositie had hij in 1976 in het cultureel centrum Boerderij Denissen in Berkel-Enschot. Daarna volgden exposities in binnen- en buitenland.
Qua Vadis
In 2012 sloot Ruimte X de deuren en concentreerde Ernest Potters zich weer meer op zijn werk als fotograaf. Het was in de galerie van Luycks dat hij in datzelfde jaar voor het eerst sinds lange tijd weer solo eigen fotografisch werk exposeerde onder de titel Quo Vadis. Diverse solo- en duo-exposities volgden daarna, eveneens in Luycks Gallery.
Potters timmerde de afgelopen jaren sowieso steviger aan de weg als fotograaf. Zo begon hij eind 2020 op Instagram met een soort dagboek in foto's van dingen en plekken die hij onderweg tegenkwam. Al dan niet alledaagse voorwerpen en plekken waaraan vrijwel niemand aandacht schenkt: van een weggegooid bierblikje op een hoop straatstenen tot een abstract detail van een stukje architectuur. Alsof hij wilde zeggen dat schoonheid ook op straat is te vinden, als je er maar oog voor hebt.
Ernest Potters maakte ook, en regelmatig in samenwerking met anderen, diverse fotoboeken zoals Hoog-Gaat-Ie. Fotoboek van de Tilburgse kermis met Paul Spapens en Lauran Wijffels, en vorig jaar nog Het nieuwe ritme van Tilburg. Dat was een coproductie met de eveneens Tilburgse fotograaf Wil van Dusseldorp over de metamorfose die de voormalige textielstad onderging sinds de jaren zestig. Potters nam daarin vooral het afgelopen decennium voor zijn rekening, met kleurenfoto's die hij speciaal voor dit boek maakte. Het werd uitgegeven door stichting De NWE Stijl, waarin Ingrid Luycks één van de drijvende krachten is. Potters was ook de bedenker van tal van opmerkelijke boekconcepten en uitgaven, waaronder De Kanonbal. Requiem voor een wielrenner en dichtbundels van diverse Tilburgse stadsdichters.
Om ideeën zat Ernest Potters nooit verlegen en hij was ook altijd bereid ideeën van anderen de ruimte geven, vaak letterlijk in Ruimte X. Zijn betrokkenheid bij Tilburg was groot en hij zal in die stad worden gemist, maar zijn wereld was eindeloos veel groter dan stad of provincie.
Eerder gepubliceerd in: Brabant Cultureel. Digitaal podium voor kunst en cultuur
© Joep Eijkens, 11 augustus 2022
https://www.brabantcultureel.nl/
•fleursdumal.nl magazine
More in: #Biography Archives, Archive O-P, AUDIO, CINEMA, RADIO & TV, DANCE & PERFORMANCE, In Memoriam, Joep Eijkens, Photography
---
"We are homesick everywhere," writes Tishani Doshi, "even when we're home."
With aching empathy, righteous anger, and rebellious humor, A God at the Door calls on the extraordinary minutiae of nature and humanity to redefine belonging and unveil injustice.
From a microscopic cell to flightless birds, to a sumo wrestler and the tree of life, Doshi interrupts the news cycle to pause in grief or delight, to restore power to language. A God at the Door invites the reader on a pilgrimage―one that leads us back to the sacred temple of ourselves. This is an exquisite, generous collection from a poet at the peak of her powers.
In an era of pandemic lockdown and brutal politics, these poems make vital space for what must come next―the return of wonder and free movement, and a profound sense of connection to what matters most. A GOD AT THE DOOR by TISHANI DOSHI invites the reader on a pilgrimage―one that leads us back to the sacred temple of ourselves. This is an exquisite, generous collection from a poet at the peak of her powers.
Tishani Doshi is an award-winning writer and dancer of Welsh-Gujarati descent. Born in Madras, India, in 1975, she received a masters in writing from the Johns Hopkins University, and worked in London in advertising before returning to India in 2001, where a chance encounter with the choreographer Chandralekha led her to an unexpected career in dance. She has published seven books of fiction and poetry, the most recent of which are Girls Are Coming Out of the Woods, shortlisted for the Ted Hughes Poetry Award and a Firecracker Award; and a novel, Small Days and Nights, shortlisted for the RSL Ondaatje Prize, the Tata Best Fiction Award, and The New York Times Bestsellers Editor's Choice. She has interviewed over a hundred writers about the craft of writing, and has published essays in The Hindu, Granta, The National, The New York Times, The Guardian, Lithub and Corriere della Sera. She is a Visiting Professor of Creative Writing at New York University Abu Dhabi, and otherwise, lives on a beach in Tamil Nadu, India.
(. . . . .)
What if god on the other side of the wall
was equally alone and in need of company
What if we replaced god with home
What if I was ready to become nothing
What if I understood there was no me
Would you carry me to this divinity
A God at the Door
by Tishani Doshi
Format: Paperback
88 pages
ISBN: 9781556594526
2021 Copper Canyon Press
$16.00 list price
♦Forthcoming 9 November 2021
# new poetry
Tishani Doshi
• fleursdumal.nl magazine
More in: - Book News, - Bookstores, Archive C-D, Archive C-D, DANCE & PERFORMANCE, Tishani Doshi
---
Laat hier jouw stem voor cultuur horen!
• fleursdumal.nl magazine

More in: - Book Lovers, Art & Literature News, AUDIO, CINEMA, RADIO & TV, DANCE & PERFORMANCE, Design, Fashion, Graffity, Illustrators, Illustration, LITERARY MAGAZINES, MUSIC, THEATRE
---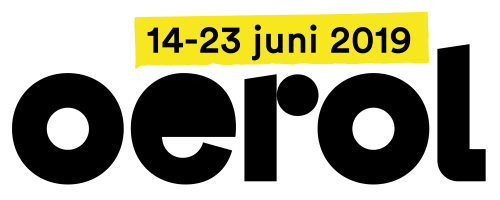 De vaak gehoorde verspreking 'op Oerol' in plaats van 'op Terschelling' geeft aan dat Oerol de functie heeft gekregen van een plek. In 2019 kantelt Oerol de perspectieven.
K a n t e l e n d e  perspectieven
Oerol laat dit jaar de vergezichten, de perspectieven van de makers, en ook hun zorgen en hoop voor de toekomst zien. Een wereld waarin je wordt uitgedaagd je eigen inzichten tegen het licht te houden. Een tijdelijke samenleving waarin iedere deelnemer telt en de verwondering centraal staat.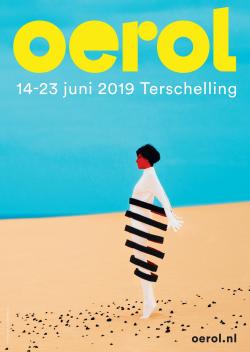 Naast een sterk vernieuwend aanbod van Theater, Pop-up performances en Expedities, is er muziek uit alle werelddelen te beluisteren.
Nieuw dit jaar zijn onder andere de Secret Garden Sessions. Deze concertreeks met neo-klassieke muziek van Nederlandse en buitenlandse artiesten vindt plaats in de idyllische omgeving van Zelfpluktuin Groenhof.
Het geheel van Oerol Talks biedt ruimte voor reflectie voor zowel makers als bezoekers. Ook de kunstvorm spoken-word krijgt een eigen plek in verschillende onderdelen van de programmering.
Oerol 2019 – 14 t/m 23 juni
Oerol is een vrijstaat voor makers en publiek. Al meer dan 37 jaar biedt het festival ruimte voor talentontwikkeling, experiment en dialoog.
# meer informatie op website oerol
• fleursdumal.nl magazine
More in: Art & Literature News, AUDIO, CINEMA, RADIO & TV, DANCE & PERFORMANCE, MUSIC, Natural history, Oerol, STREET POETRY, THEATRE
---
Jean Cocteau (1889 – 1963) is een kunstenaar die tot de verbeelding spreekt. Hij uitte zich in bijna alle artistieke media: poëzie, literatuur, beeldende kunst, vormgeving, theater en zijn favoriete medium: film.
Meer nog dan om zijn werk was Cocteau bekend om zijn opmerkelijke leven. Hij omgaf zich met beroemdheden als Sergei Diaghilev, Edith Piaf, Pablo Picasso en Coco Chanel, en raakte geregeld in opspraak vanwege zijn homoseksualiteit en drugsgebruik.
Het oeuvre van Cocteau was een voorbode van de multidisciplinaire praktijken van ontwerpers en kunstenaars van nu. Jean Cocteau | Metamorphosis werpt licht op zijn voortdurende zelftransformatie en zijn zoektocht naar een eigen identiteit. In de hedendaagse maatschappij, waarin het emancipatiedebat weer hoogtij viert en waarin de persoonlijke beeld-en identiteitsvorming in hoge mate beïnvloedbaar is, zijn Cocteau's leven en werk opnieuw actueel.
Zoals jonge mensen zich tegenwoordig digitaal een identiteit aanmeten, had Cocteau de gave om zichzelf via diverse media steeds met andere ogen te bezien en te laten zien. Jean Cocteau | Metamorphosis toont veel van die gezichten, in woord en in beeld.
Jean Cocteau
Metamorphosis
door Ioannis Kontaxopoulos
november 2018
ISBN 978-94-6208-470-4
design: Berry van Gerwen
Nederlands, Frans
paperback
17 x 24 cm
320 pag.
geillustreerd (150 kleur)
in samenwerking met: Design Museum den Bosch
NAi Boekverkopers / Booksellers
€ 34,95
De tentoonstelling over Jean Cocteau in het Design Museum Den Bosch, loopt nog tot en met 10 maart 2019.
# New books
Jean Cocteau
Metamorphosis
• fleursdumal.nl magazine
More in: - Book News, - Bookstores, Archive C-D, Archive C-D, Art & Literature News, DANCE & PERFORMANCE, Design, Exhibition Archive, FDM Art Gallery, Jean Cocteau, Maison de la Poésie, Museum of Literary Treasures, Surrealism, SURREALISM, Surrealisme, THEATRE
---

VENICE INTERNATIONAL PERFORMANCE ART WEEK 2018
BODY MATTERS
presents the performance opera
Anam Cara – Dwelling Body
Saturday, December 15, 2018
Starting from 16:00h
European Cultural Centre | Palazzo Mora, Venice (IT)
As the start of a new series of live projects entitled BODY MATTERS, the VENICE INTERNATIONAL PERFORMANCE ART WEEK presents on Saturday, December 15, 2018, a full one-day public event starting at 16:00h at the historic premises of the European Cultural Centre | Palazzo Mora, Venice (admission free).
Anam Cara – Dwelling Body is a live collective performance opera envisioned and devised by the artist duos VestAndPage and Andrigo&Aliprandi, perused conceptually together with Francesco Kiais (GR/IT). It will feature them in collaboration with Giorgia de Santi (IT), daz disley (UK), Marisa Garreffa (AU/IT), Fenia Kotsopoulou (GR/UK), Pavlos Kountouriotis (GR/BE), Enok Ripley (CA), Sara Simeoni (IT/DE), Mauro & Matilde Sambo (IT), Marcel Sparmann (DE) and Susanne Weins (DE), with the artistic and organizational assistance of Sabrina Bellenzier (IT) and Gülbeden Kulbay (SW) and under the technical direction of Giovanni Dantomio – We Exhibit.
When we are understood, we are at home – so here we dwell.
On this occasion, Palazzo Mora's main hall and its six adjacent rooms will transform into a dwelling site of interconnected performance installations, where temporary, intensive co-creation processes aim to reveal qualities of existence.
As the title Anam Cara suggests, the artists – soul friends – gather and unveil hidden intimacies of their lives. They perform to find and draw from a common origin, their bodies engaging in acts of recognition and belonging. Anam Cara cuts across the normative, morality, categories of thought. The soul is uncaged, free from constraint, to foster companionship.
An absolute "I" is unthinkable, for the "I" is social. When more people share their sensory perception of the reality and live it as a felt mutual experience, the mirror of Narcissus falls into pieces: individual selves become relational and call for the collective, having no more reason to determine their singularity.
In a performance opera, visions are like threads that intersect with one another in an interweaving of lives and biographies, destinies and dreams, performed without a preconceived design. Both artists and the audience become part of an existential fabric, which consists of a performatic crossover of systems and patterns in an ever-changing reconfiguration of the notion of coexistence.
Castling under the weft of ephemeral scenic compositions woven of existential paths and with a non-linear narrative, the artists are absorbed into one multifaceted Dwelling Body, where the form, the image, the language, the gaze and the understanding simultaneously harbour to find shelter.
Anam Cara – Dwelling Body does not take place in a univocally descriptive or representative staged act. It follows a non-linear narrative structure, which develops through time-based interaction between the artists and the viewers, so as between people and cultures. Eventually, it is a founding aesthetic momentum where actual places, metaphorical places, invisible places and imaginary places are home of a perceptual itinerary, which the artists and those who will come to attend will shape in the now.
Presented by Studio Contemporaneo and Live Arts Cultures non-profit Cultural Associations in collaboration with European Cultural Centre | Global Art Affairs Foundation, We Exhibit and Venice Open Gates. With the kind support of ConCAVe.
   # for more information website veniceperformanceart.org   

# performance art
Live Arts Culture in Venice (I)
fleursdumal.nl magazine
More in: Art & Literature News, AUDIO, CINEMA, RADIO & TV, DANCE & PERFORMANCE, FDM Art Gallery, Performing arts, THEATRE
---
FLAM (Forum of Live Art Amsterdam) 2018 is een jaarlijks terugkerende tentoonstelling in Arti et Amicitiae, waarin de grote verscheidenheid aan uitingen binnen de hedendaagse performancekunst ruimte krijgt.
FLAM VIII
Look at me, then look at me again
FLAM LIVE: 4 – 7 SEPTEMBER
FLAM ENCOUNTER: 12 – 30 SEPTEMBER
De achtste editie vangt aan met FLAM Live: een intensieve week van live-kunst, waarin het lichaam met diens vele betekenissen het medium is. Deze editie wordt uitgebreid met FLAM Encounter: een tentoonstelling met installaties die op verschillende manieren hun oorsprong vinden in een performance. Middels deze transformatie biedt FLAM VIII een podium voor zowel de efemere als de materiële kant van diverse artistieke praktijken.
Om verschillende perspectieven op de werken te activeren hanteert FLAM VIII een metaforisch kader. De performances in de live-week worden opgevat als elementen van een wilde tuin; de toeschouwers worden uitgenodigd door de wilde tuin te dwalen, en samen met anderen de live-ervaring te delen.
De tentoonstelling wordt opgevat als een cruise-tuin, waarin objecten een beweging aansporen. FLAM Encounter nodigt het publiek uit om met een cruisende attitude de tentoonstellingszalen te betrekken, verschillende gezichtspunten in te nemen en een persoonlijke relatie aan te gaan met de objecten en andere lichamen in de ruimte. Het programma is ontworpen om onverwachte kruisbestuivingen te genereren tussen de kunstenaars, hun werk en het publiek.
Richard John Jones, Matthew Day, Richard John Jones, Maison JaJa, Dionisios Argyropoulos Ioannou, Sara Giannini, Pauline Jardin Curnier, Clementine Edwards, Tirza Kater, Wilfried Tomescu, Giorgos Tsiongas, Rabea Ridlhammer, Lukas Hoffmann, Clara Saito – Christopher Tym, Kurt Dickriot, Lady Dada, Natasha Papadopoulou, keyon gaskin, Rose Akras, Titus Nouwens, Olivia Reschofsky, Alice Pons, Emilia Thorin, Alina Lupu, Jan-Pieter 't Hart, Bea Correa, Katja Vercouteren, Alex Bailey, Roland Rauschmeier, Rebecca Chaillon, Tomislav Feller, Andrea Folache Zavala, Astrit Ismaili, Mami Kang, Maria Metsalu, Dora Longo Bahia, Harold Offeh, Marijn Ottenhof, Vincent Riebeek, Nicolas Roses, Mathias Ringgenberg, Antonia Steffens, Julian Weber, Philipp Gufler, Maria Metsalu, Hannah Perry, Sarah van Lamsweerde, Erin Hill
FLAM
Forum of Live Art
dinsdag 4 september 2018 t/m zondag 30 september 2018
Arti et Amicitiae
Rokin 112, 1012 LB Amsterdam
E-mailadres: arti@arti.nl
Telefoonnummer: 020-6245134
 # meer info op website Arti et Amicitiae 
Forum of Live Art Amsterdam 2018 in Arti et Amicitiae
fleursdumal.nl magazine
More in: # Music Archive, AUDIO, CINEMA, RADIO & TV, Dada, Dadaïsme, DANCE & PERFORMANCE, Exhibition Archive, Performing arts, STREET POETRY, THEATRE
---
De Uitmarkt vindt evenals vorig jaar plaats rond het Oosterdok en het Marineterrein Amsterdam. Traditiegetrouw in het laatste weekend van augustus, dit jaar van vrijdag 24 tot en met zondag 26 augustus. Gedurende deze drie dagen zijn er op zo'n 25 podia circa 300 optredens te bewonderen, met op zondagavond de populaire Musical Sing a Long als afsluiter.

De Uitmarkt vormt de start van het culturele seizoen. Het laat bezoekers proeven van het diverse culturele aanbod dat Nederland te bieden heeft. Door het succes van de afgelopen editie heeft Stichting Uitmarkt ervoor gekozen om de Uitmarkt 2018 wederom op en rond het Oosterdok te laten plaatsvinden. Met toegang tot onder andere het Scheepvaartmuseum, NEMO Science Museum en het Marineterrein Amsterdam heeft deze locatie de bezoeker veel variatie te bieden.
Meer nog dan vorig jaar, door de uitbreiding met een extra stuk terrein. Het Scheepvaartmuseum vormt opnieuw het prachtige decor van het hoofdpodium.
'Bezoekers hebben vorig jaar enthousiast gereageerd op de nieuwe locatie. Dit in combinatie met de goede infrastructurele voorzieningen, was voor ons reden genoeg om dit gebied opnieuw in te richten voor de 41 ste editie van de Uitmarkt', zegt Jan de Rooij, voorzitter Stichting Uitmarkt.
Bezoekers van de Uitmarkt krijgen een gratis voorproefje van wat er in het seizoen 2018-2019 in de theaters, musea en concertzalen te beleven is. Artiesten vanuit het hele land en van verschillende genres zijn aanwezig. Naast de gevestigde orde is er ook volop ruimte voor nieuwkomers. Bijvoorbeeld in de Remix Area waar urban talent uit de verschillende Amsterdamse stadsdelen zich presenteren of de jonge theatermakers op het Fringe podium.
# Meer informatie over het programma op website www.uitmarkt.nl
41ste editie van de Uitmarkt – hét startsein van het Nederlandse culturele seizoen – vindt plaats rond het Oosterdok en op het Marineterrein Amsterdam van 24 tot 26 augustus 2018.
fleursdumal.nl magazine
More in: - Book News, - Bookstores, Art & Literature News, AUDIO, CINEMA, RADIO & TV, DANCE & PERFORMANCE, Exhibition Archive, LITERARY MAGAZINES, MUSIC, STREET POETRY, THEATRE
---
More in: AUDIO, CINEMA, RADIO & TV, DANCE & PERFORMANCE, Oerol, STREET POETRY, THEATRE
---
Peu de noms évoquent autant le mystère, la sensualité et l'intrigue que celui de Mata Hari. Son histoire est vraie, mais elle comporte tous les ingrédients d'un grand film d'aventure : ambition, argent, sexe, pouvoir et mort tragique…
Mère de famille, danseuse nue, espionne et femme fatale, Mata Hari a traversé plusieurs vies avant d'accéder au rang de personnage légendaire. Fusillée en 1917, elle a continué de vivre dans l'imaginaire collectif, devenant un mythe dont se sont emparés le cinéma et la publicité.
Première star mondiale, dont le nom sonne comme une marque, elle a inventé le strip-tease, créé un style vestimentaire et inauguré l'ère du renseignement technologique, puisque ce sont les interceptions de la tour Eiffel qui ont Iivré les secrets de l'«agent H 21». Une histoire folle d'une grande modernité.
À partir des archives de la Défense et d'une abondante documentation, Bruno Fuligni révèle la captivante histoire d'une vie faite d'amour, de mensonges et de subterfuges, la vie d'une femme dont le nom est devenu le symbole de l'espionnage au féminin.
Bruno Fuligni
Mata Hari. Les vies insolentes de l'agent H 21
Albums hors série, Gallimard Loisirs
Parution : 12-10-2017
192 pages, ill.,
sous couverture illustrée,
195 x 255 mm, cartonné
Genre : Albums illustrés Thème : histoire
Sous-thème : Temps présent (1914 – XXe s.)
ISBN : 9782742448012
Gencode : 9782742448012
Prix €35,00
new books
fleursdumal.nl magazine
More in: - Book News, - Book Stories, Archive E-F, Art & Literature News, CRIME & PUNISHMENT, FDM in Paris, Mata Hari, WAR & PEACE
---
Romeo en Julia van Prokofiev is zonder twijfel één van de hoogtepunten uit de klassiek-romantische ballettraditie.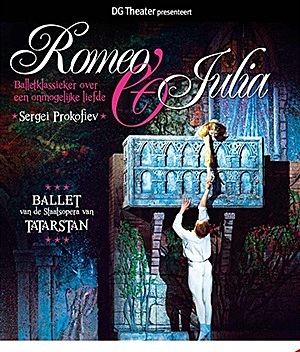 Met het beroemde verhaal van Shakespeare als basis, schetst deze voorstelling de geschiedenis van een onmogelijke liefde.
Romeo en Julia hebben hun hart aan elkaar verpand, maar omdat hun families al generaties lang ruzie hebben, kan het niks worden tussen de geliefden. Dus als ze trouwplannen maken, wordt het huwelijk aan alle kanten gedwarsboomd, met tragische gevolgen.
In de fantastische muziek van de beroemde componist Prokofiev weerklinken de hartstocht en dramatiek die deze choreografie verbeeldt.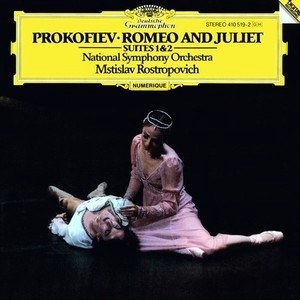 Met dans van wereldniveau brengt het ballet van de Staatsopera van Tatarstan dit ultieme liefdesverhaal in heel Europa met succes tot leven. Hun weelderige kostuums geven de voorstelling kleur en dynamiek. Ook de decors zijn indrukwekkend: die bieden een betoverende achtergrond voor onder meer de uitbundige feesttaferelen in het verhaal en natuurlijk de beroemde balkonscene, die het symbool werd van de romantiek.
De passie van de dansers en de hartverscheurende ontmoetingen tussen de geliefden maken van deze voorstelling een aanrader voor alle generaties met een gevoelig hart.
Romeo en Julia
Nog te zien in theaters door heel Nederland
van december 2017 t/m februari 2018.
Meer info:
Wereldtheater.com
DG Theater
info@dgtheater.nl
+31 30 2844 770
fleursdumal.nl magazine
More in: # Music Archive, Art & Literature News, DANCE & PERFORMANCE, Shakespeare, William, THEATRE
---
Litz Pisk was widely regarded as the finest and most influential teacher of modern theatre movement.

She was a director of movement at the Old Vic, National Theatre, Royal Shakespeare Company, English National Opera, and in television and films, including directing the movement for Vanessa Redgrave's film role in Isadora. She was director of Vienna's School of Art and Movement and a teacher at the Old Vic School, Bath Academy of Art, RADA and the Central School of Speech and Drama. The Actor and His Body, her seminal work, was first published in 1975.
'Once you start working with someone like Litz you don't ever want to stop if you can help it' – Vanessa Redgrave
Pisk's quest was to find expression for the inner impulse that motivated actors to move. Her teachings, as outlined in this book, offer insight on the specific craft of the actor, and the relationship between movement, imagination and the 'need' to move.
The Actor and His Body is also a practical manual for keeping the actor's body physically and expressively responsive. In addition, there are a range of movement exercises, illuminated by her exquisite line drawings, and complete weekly programme which concentrates on movement practice within different timescales.
This fourth edition features the original foreword by Michael Elliot as well as a new introduction by Ayse Tashkiran, contemporary movement director and Senior Lecturer at the Royal Central School of Speech and Drama, which contextualises Pisk's work.
The Actor and His Body
By: Litz Pisk
Introduction: Ayse Tashkiran
Published: 30-11-2017
Format: Paperback
Edition: 4th
ISBN: 9781474269742
Imprint: Methuen Drama
Series: Theatre Makers
Dimensions: 234 x 156 mm
RRP: $36.99
Bloomsbury Publishing
Litz Pisk: The Actor and His Body
fleursdumal.nl magazine
More in: - Book News, - Bookstores, Archive O-P, Art & Literature News, AUDIO, CINEMA, RADIO & TV, DANCE & PERFORMANCE, MUSIC, Performing arts, THEATRE
---
Older Entries »
Thank you for reading FLEURSDUMAL.NL - magazine for art & literature