//load extra-editor-styles.css in tinymce add_editor_style('extra-editor-style.css'); add_filter('tiny_mce_before_init', 'myCustomTinyMCE' ); /* Custom CSS styles on TinyMCE Editor */ if ( ! function_exists( 'myCustomTinyMCE' ) ) { function myCustomTinyMCE($init) { $init['theme_advanced_styles'] = 'Architects Daughter=ArchitectsDaughterRegular; Arial =Arial; Bentham =BenthamRegular; Bodonitown=BodonitownRegular; CarbonType=CarbonTypeRegular; Communist=CommunistRegular; Copystruct=CopystructNormal; EB Garamond=EBGaramondRegular; Garogier=GarogierRegular; Gentium Basic=GentiumBasicRegular; Goudy Bookletter1911=GoudyBookletter1911Regular; Idolwild=IdolwildRegular; Impact Label=ImpactLabelRegular; Latin Modern Mono=LatinModernMono10Regular; Liberation Mono=LiberationMonoRegular; Limelight=LimelightRegular; Luxi Mono=LuxiMonoRegular; MyUnderwood=MyUnderwoodRegular; Negotiate=NegotiateFree; NewAthena=NewAthenaUnicodeRegular; Puritan=Puritan; SF Cartoonist Hand=SFCartoonistHandRegular; Scratch=ScratchRegular; Sorts Mill Goudy=SortsMillGoudyRegular; Times New Roman=TimesNewRoman; Ubuntu Regular=UbuntuRegular; Underwood Champion=UnderwoodChampionRegular; Verdana=Verdana; Verily=VerilySerifMonoBook; Vollkorn=VollkornRegular; Groot=groot; Rood=rood; Zwarte Rand dik=zwarterand5px; Zwarte Rand dun=zwarterand1px; Polaroid type 1=polaroid; Polaroid type 2 gedraaid=polaroid5deg; Polaroid type 2=polaroid2; Polaroid type 2 gedraaid=polaroid2-5deg ; Afgerond=afgerond; Rood blok=roodblok; Geel blok=geelblok; Blauw blok=blauwblok; Grijs blok=grijsblok; Zwart blok=zwartblok; Gedraaid plaatje=gedraaidplaatje;'; return $init; } } ?>
REPRESSION OF WRITERS, JOURNALISTS & ARTISTS
·
London Literature Festival with Fatima Bhutto: Bollywood, K-Pop and Beyond
·
Design van het Derde Rijk in Design Museum Den Bosch
·
Daniil Charms: De dappere egel
·
The Brooklyn Book Festival 2019: September 16 – 23
·
Das 19. internationale literaturfestival berlin
·
10 Minutes 38 Seconds in this Strange World by Elif Shafak
·
50th POETRY INTERNATIONAL FESTIVAL ROTTERDAM 13 /16 JUNI 2019
·
Lady Chatterley's Lover: keep this important piece of literary and social history in the UK
·
SIGN NOW: Demand Charges be Dropped Against Three Saudi Writer-Activists
·
Federico Garcia Lorca: Poet in Spain
·
World Press Freedom Day on May 3, 2019
·
Bejan Matur: Ceremoniële gewaden (Gedichten)
literature & poetry # spoken word & live literature # Fatima Bhutto: Bollywood, K-Pop and Beyond # Part of London Literature Festival # 17 – 27 Oct 2019

India's Bollywood films, Turkish dizi soap opera and South Korean pop music: mass culture from the East is taking on Hollywood and finding a truly global audience.
Hear from acclaimed author Fatima Bhutto about the vast cultural movement emerging from beyond the Western world.
Drawing on her book New Kings of the World: Dispatches from Bollywood, Dizi, and K-Pop, Bhutto speaks on the arbiters behind these cultural movements.
She examines how they interweave traditional values into urbanised settings and how they appeal to many millions.
From behind the scenes of Magnificent Century, Turkey's biggest TV show, watched by upwards of 200 million people across 43 countries, to South Korea to see how 'Gangnam Style' became the first YouTube video with one billion views, Bhutto charts the extraordinary rise and reach of these cultural phenomena.
Bhutto was born in Kabul, Afghanistan, in 1982. She grew up in Syria and Pakistan. She is the author of five previous books, including The Shadow of the Crescent Moon which was longlisted in 2014 for the Baileys Women's Prize for Fiction and highly acclaimed novel The Runaways.
Fatima Bhutto
21 Oct 2019 7:15 pm
Approximate run time: 90 mins
Run times may vary, find out more
where?
Purcell Room in Southbank Centre London
Bringing new resonance to timeless narratives, Southbank Centre's London Literature Festival returns for its 13th year with an exploration of fairy tales for our times with today's leading writers, thinkers and cultural observers.
Over 11 days of talks, readings, poetry and performance, the festival features Elizabeth Day, Armistead Maupin, Brett Anderson, Heather Morris, Lemn Sissay, Anthony Daniels (C-3PO), Nikki Giovanni, Fatima Bhutto and Jung Chang.
The festival once again opens with Poetry International, Southbank Centre's longest running festival, founded by Ted Hughes, former poet laureate, in 1967. This year follows the theme of disruption.
The Purcell Room in Queen Elizabeth Hall reopened in April 2018 following almost three years of refurbishment. With new improved facilities and acoustics, this intimate wood-panelled auditorium provides a platform for music and performance events, a variety of talks and debates, plus readings of classical and modern literature.
The world-renowned venue has played host to some of the biggest names of the 20th century and beyond, including David Bowie, Daniel Barenboim, Marianne Faithfull and Radiohead's Jonny Greenwood.
Purcell Room is located in Queen Elizabeth Hall.
London Literature Festival
17 – 27 Oct 2019
poetry – spoken word & live literature
# website Queen Elizabeth Hall / Purcell Room
• fleursdumal.nl magazine
More in: - Book Stories, Archive A-B, Art & Literature News, AUDIO, CINEMA, RADIO & TV, Fatima Bhutto, Literary Events, Poetry International, REPRESSION OF WRITERS, JOURNALISTS & ARTISTS
---
Design Museum Den Bosch presenteert de eerste grote overzichtstentoonstelling van design van het Derde Rijk. De tentoonstelling Design van het Derde Rijk toont de enorme bijdrage van vormgeving aan de ontwikkeling van de kwaadaardige nazi-ideologie.

Met de Volkswagen Kever, de Olympische Spelen in 1936, de swastika en de films van Leni Riefenstahl en andere belangrijke stukken uit Nederland en Duitsland. Design van het Derde Rijk: waarom in Design Museum Den Bosch?

Musea zijn gewend om de goede kant van cultuur te zien. Juist design wordt vaak gepresenteerd als een bijdrage aan een betere wereld.

De geschiedenis van vormgeving bestaat daarom uit steeds terugkerende onderwerpen die het moreel juiste vertegenwoordigen.

Maar design reflecteert de wereld, met al zijn goede én slechte kanten. In de tentoonstelling Design van het Derde Rijk is de vormgeving een instrument in de handen van het ultieme kwaad.
De nazi's waren meesters in het inzetten van vormgeving om hun doel te bereiken; massa's mensen wisten ze ermee aan hun kant te krijgen en te onderdrukken. Design Museum Den Bosch is een designmuseum nieuwe stijl met een kritische opstelling. Als je volmondig dit nooit weer wilt kunnen zeggen, moet je de moeite nemen te analyseren hoe de processen van beïnvloeding destijds werkten. Dat is wat deze tentoonstelling doet.
Het design van het Derde Rijk was in grondslag tegenstrijdig. De tentoonstelling Design van het Derde Rijk is daarom ingedeeld aan de  hand van verschillende tegenstellingen.
Zuiverheid stond centraal, wat betekende dat verschillende bevolkingsgroepen als Joden, homo's en zigeuners dienden te worden vernietigd. Het nazisme bedacht en steunde op een eigen geschiedenis, maar was tegelijkertijd fanatiek gericht op de toekomst. Het was vervuld van romantiek, maar ook geobsedeerd door moderne technologie.
Naar buiten toe liet het nazisme een verleidelijk beeld zien van voorspoed en zorgeloos vertier, terwijl in 1933 al de eerste concentratiekampen werden opgezet. Samen laten deze paradoxen zien hoe het nazisme binnen twaalf jaar eerst tot een enorme ontwikkeling en vervolgens tot een daverende ineenstorting kwam. En op welke manier design in dat proces een doorslaggevende rol speelde.
De tegenstellingen die het nazisme kenmerken worden getoond aan de hand van een ruime selectie objecten uit Nederlandse en Duitse musea en verzamelingen. Zo zijn er architectuurelementen en meubels te zien uit het Haus der Deutschen Kunst en de Rijkskanselarij.

De ontwerpen tonen hoe de nazi's teruggrepen op de classicistische vormgeving als machtsvertoon en symbool voor een nieuwe Duitse cultuur. De vele tijdschriften die opgenomen zijn in de tentoonstelling geven een beeld van het ver doorgevoerde doelgroepenbeleid van de nazi's. Van moeders tot soldaten, van jonge meisjes tot internationale bezoekers, iedereen werd op een eigen manier aangesproken. Instructieboeken laten zien hoe precies ieder onderdeel van de beeldvorming rond de nazi's werd ontworpen. Bij de massabijeenkomsten werd niets aan het toeval over gelaten.
De bruiklenen komen onder andere van het Deutsches Historisches Museum in Berlijn, het Münchner Stadtmuseum, het Haus der Kunst en het Institut für Zeitgeschichte in München, het Eyewitness Museum in Beek en het Nationaal Militair Museum in Soesterberg.
Bij de tentoonstelling is er een uitgebreid publieksprogramma, met activiteiten voor alle doelgroepen.
De tentoonstelling participeert in de herdenking 75 jaar vrijheid.
Design Museum Den Bosch presenteert
Design van het Derde Rijk
7 september 2019 t/m 19 januari 2020
Design Museum Den Bosch – De Mortel 4 – 5211 HV – 's-Hertogenbosch
# meer op website design museum: https://designmuseum.nl/
Design Museum Den Bosch:
Design van het Derde Rijk
• fleursdumal.nl magazine
More in: *War Poetry Archive, Art & Literature News, AUDIO, CINEMA, RADIO & TV, Design, Exhibition Archive, Holocaust, PRESS & PUBLISHING, REPRESSION OF WRITERS, JOURNALISTS & ARTISTS
---
Daniil Charms die in werkelijkheid Daniil Ivanovic Juvacov heette, werd in 1905 in St. Petersburg geboren, waar hij in 1942 stierf.
In 1926 richtte hij met Aleksandr Vvdenski en Nikolaj Zabolotski de avantgardegroep Oberiu (Objeedinenije realnogo iskoesstva – 'Vereniging van reële kunst') op. Hun doel was een artistieke revolutie door te voeren, parallel aan de politieke revolutie.
Alhoewel ze het woord niet gebruikten pleitten ze voor absurde kunst. De doodsteek kwam toen ze in 1930 beschuldigd werden van protest tegen de dictatuur van het proletariaat. Charms werd in 1931 veroordeeld tot verbanning naar Koersk, waarvandaan hij in 1933 terugkeerde.
Hij legde zich toen, omdat zijn werk voor volwassenen niet-publicabel was geworden, toe op kinderliteratuur.
Uiteindelijk werd hij in 1941, tijdens het beleg van het Leningrad (tot 1924 Petersburg genoemd), weer gearresteerd en krankzinnig verklaard. Charms stierf begin 1942, vermoedelijk uitgehongerd, in de psychiatrische afdeling van de gevangenis Kresty in Leningrad. Hij heeft geen graf.
Na zijn dood werden zijn manuscripten teruggevonden. In de jaren zestig begonnen publicaties van dit onuitgegeven werk te verschijnen, aanvankelijk vooral in het Westen. Op grond hiervan kreeg Charms algauw de reputatie van Ruslands belangrijkste absurdistische auteur.
# meer informatie op website: https://www.uitgeverijvleugels.nl/
daniil charms
De dappere egel
2019
60 pagina's
vertaling: jan paul hinrichs
isbn 978 90 78627 82 1
uitgeverij vleugels
€ 21,80
uitgeverij vleugels
van 't hoffstraat 27
2665 jl bleiswijk
t 06 30 49 77 49
email: info@uitgeverijvleugels.nl
website: https://www.uitgeverijvleugels.nl/
# more books
daniil charms
De dappere egel
• fleursdumal.nl magazine
More in: - Book News, - Bookstores, Archive C-D, Archive C-D, Archive K-L, Kharms (Charms), Daniil, Modernisme, Psychiatric hospitals, REPRESSION OF WRITERS, JOURNALISTS & ARTISTS, TRANSLATION ARCHIVE
---
The Brooklyn Book Festival is one of America's premier book festivals and the largest free literary event in New York City.

Presenting an array of national and international literary stars and emerging authors including Alexander Chee, Ted Chiang, Susan Choi, Edwidge Danticat, Sarah Dessen, Akwaeke Emezi, Jonathan Safran Foer, Jenny Han, Aleksandar Hemon, Mira Jacob, Marlon James, N.K. Jemisin, Lucy Knisley, Laila Lalami, Jessica Lange, DeRay Mckesson, Bill McKibben, Mary Norris, Joyce Carol Oates, Ben Passmore, Matt Taibbi, Mo Willems, Meg Wolitzer, Nell Zink, and hundreds more.
The Festival includes a week of Bookend Events throughout New York City, a lively Children's Day and a celebratory Festival Day with more than 300 authors plus 250 booksellers filling a vibrant outdoor Literary Marketplace. This hip, smart, diverse gathering attracts thousands of book lovers of all ages.
September 16 – 23
Brooklyn Book Festival 2019
Citywide Brooklyn – New York
# more on website brooklynbookfestival
• fleursdumal.nl magazine
More in: - Book Lovers, - Book News, - Book Stories, - Bookstores, Art & Literature News, FDM in New York, FICTION & NONFICTION ARCHIVE, PRESS & PUBLISHING, REPRESSION OF WRITERS, JOURNALISTS & ARTISTS, TRANSLATION ARCHIVE
---
Das 19. internationale literaturfestival berlin findet vom 11. bis 21. September 2019 statt. Es ist eines der renommiertesten Literaturfestivals weltweit.

Rund 150 Autor*innen aus über 50 Ländern in den Genres Prosa, Lyrik, Nonfiction, Graphic Novel und Kinder- und Jugendliteratur sind auf dem 19.ilb zu Gast.
Drei Themenschwerpunkte prägen das Programm in diesem Jahr: »Decolonizing Worlds II«, »About:Sex« und »Automatic Writing 2.0« im Rahmen des Wissenschaftsjahres »Künstliche Intelligenz«.
Literatures of the World
Aciman, André [Egypt/ USA]
Adichie, Chimamanda Ngozi [Nigeria/ USA]
Adnan, Etel [Lebanon/ France] in absence
Agualusa, José Eduardo [Angola, Mozambique]
Akbar, Kaveh [Iran/ USA]
Al-Jarrah, Nouri [Syria/ UK]
Almadhoun, Ghayath [Syria/ Sweden]
Al Shahmani, Usama [Iraq/ Switzerland]
Aw, Tash [Malaysia/ UK]
Benyamin [India]
Biller, Maxim [D]
Bin Hamza, Hussein [Syria/ D]
Bossong, Nora [D]
Choi, Don Mee [Republic of Korea/ USA]
Diop, David [Senegal/ France]
Drakulić, Slavenka [Croatia/ Sweden]
Edugyan, Esi [Canada]
Énard, Mathias [France]
Esinencu, Nicoleta [Moldova]
Espedal,Tomas [Norway]
Faber, Michel [Netherlands/ UK]
Fatah, Sherko [D]
Gappah, Petina [Zimbabwe]
Gospodinov, Georgi [Bulgaria]
Illies, Florian [D]
Jónás, Tamás [Hungary]
Kames, Maren [D]
Kandasamy, Meena [India/ UK]
Khalifa, Mustafa [Syria/ France]
Kwon, R. O. [South Korea/ USA]
Mabanckou, Alain [Congo/ USA]
Macfarlane, Robert [UK]
Mathieu, Nicolas [France]
Mattes, Eva [D] reads Elena Ferrante [Italy]
Menasse, Eva [Austria/ D]
Myles, Eileen [USA]
Nguyen Phan, Que Mai [Vietnam/ Indonesia]
Nielsen, Madame [Denmark/D]
Nikolic, Jovan [Serbia/ D]
Onjerika, Makena [Kenya]
Onuzo, Chibundu [Nigeria/UK]
Orange, Tommy [USA]
Osang, Alexander [D]
Pauls, Alan [Argentina]
Pavlova, Vera [Russia/USA]
Piñeiro, Claudia [Argentina]
Pron, Patricio [Argentina/ Spain]
Ramírez, Sergio [Nicaragua/ Spain]
Rey Rosa, Rodrigo [Guatemala]
Rijneveld, Marieke Lucas [Netherlands]
Ruffato, Luiz [Brazil]
Ruschkowski, Klaudia [D]
Rushdie, Salman [India, USA]
Sainz Borgo, Karina [Venezuela/ Spain]
Sartorius, Joachim [D]
Schrott, Raoul [Austria]
Schweikert, Ruth [Switzerland]
Sievers, Frank [D]
Solstad, Dag [Norway]
Tharoor, Shashi [India/ USA]
Vilas, Manuel [Spain]
Vuong, Ocean [Vietnam/ USA]
Wegner, Frank [D]
Wray, John [USA]
Reflections
Al-Rasheed, Madawi [Frankreich/ UK]
Anderson, Perry [UK]
Basil, Priya [UK/ D]
Benyamin [India]
Bianconi, Vanni [Switzerland]
Brovot, Thomas [D]
Buch, Hans Christoph [D]
Cardoso, Rafael [Brazil/ D]
Eribon, Didier [France]
Fischer, Joschka [D]
Forgách, András [Hungary]
Gauß, Karl-Markus [Austria]
Guerriero, Leila [Argentina]
Guggenberger, Linus [D]
Habeck, Robert [D]
Hansen, Christian [D]
Hoegen, Saskia von [D]
Holtz, Jürgen [D]
Ihrig, Wilfried [D]
Iyer, Pico [UK/ USA/ Japan]
Janetzki, Ulrich [D]
Kamala Kaufmann, Sina [D]
Kleeberg, Michael [D]
Koelbl, Susanne [D]
Kubin, Wolfgang [D/China]
Lagasnerie, Geoffroy de [France]
Lai, Mo Yan-chi [China]
Louis, Édouard [France]
Maalouf, Amin [Lebanon/ France]
Magid, Magid [Somalia, UK]
Magris, Claudio [Italy]
Martin, Marko [D]
Martínez, Oscar [El Salvador]
Murgia, Michela [Italy]
Nobil Ahmad, Ali[Pakistan/D]
Oberender, Thomas [D]
Pauls, Alan [Argentina]
Pilar, Ulrike von [D]
Piñeiro, Claudia [Argentina]
Ramírez, Sergio [Nicaragua/ Spain]
Reinhardt, Dotschy [D]
Ribeiro, Djamila [Brazil]
Ruffato, Luiz [Brazil]
Sainz Borgo, Karina [Venezuela/ Spain]
Scheller, Bente [D]
Schmid, Thomas [D]
Steinberg, Guido [D]
Strauß, Simon [D]
Tiburi, Marcia [Brazil]
Tonus, Leonardo [Brazil, France]
Weidner, Stefan [D]
Wong, Ben King-fai [China]
Wong, Mary Shuk-han [China]
Yuen, Chi-him
Mapping Berlin/Damaskus
AlBitar Kalaji, Dima [Syria/ D]
Barakeh, Khaled [Syria/ D]
Gröschner, Annett [D]
Leiber, Svenja [D]
Nabi, Widad [Syria/D]
Namer, Guevara [Syria/ D]
Reich, Annika [D]
International Children ́s and Young Adult Literature
Acevedo, Elizabeth [USA]
Aciman, André [Egypt, USA]
Beauvais, Clémentine [France/ UK]
Entrada Kelly, Erin [USA]
Gappah, Pettina [Simbabwe]
Habeck, Robert [D]
Jonsberg, Barry [Australia]
Koens, Enne [The Netherlands]
Lai, Thanhha [Vietnam, USA]
Koens, Enne [The Netherlands]
Louis, Édouard [France]
Lagercrantz, Rose [Sweden]
Lawrence, Iain [Canada]
Liu, Xun [China]
Meschenmoser, Sebastian [D]
Ruffato, Luiz [Brazil]
Sandén, Mårten [Sweden]
Schrott, Raoul [Austria]
Steinfeld, Tobias [D]
Wheatle, Alex [D]
Yockteng, Rafael [Peru/ Colombia]
Spotlight Norway
Dahle, Gro [Norway]
Hagerup, Linde [Norway]
Horndal, Sissel [Norway]
Lian, Torun [Norway]
Moursund, Gry [Norway]
Nyhus, Svein [Norway]
THEO
Hataki, Shahzamir [Afghanistan/ D]
Möller, Henriette [D]
Spieler, Lotti [D]
Young Euro Classics
Iraki, Batul [D]
Münster, Lukas [D]
Zimmermann, Henny [D]
Science and the Humanities
Al Haj Saleh, Yassin [Syria/D]
Eilenberger, Wolfram [D]
Felsch, Philipp [D]
Khalifa, Mustafa [Syria/ France]
Kluge, Ulrike [D]
Ridder, Michael de [D]
Wagner, David [D]
Automatic Writing 2.0
Alanoca, Sacha [France/ Chile]
Awret, Uziel [Israel/ USA]
Beckett, Bernard [New Zealand]
Blanco, Noelia [Argentina/ France]
Burchardt, Aljoscha [D]
Cotten, Ann [USA/ D]
Danaher, John [Ireland]
Dotse, Jonathan [Ghana]
Dufour, Catherine [France]
Du Sautoy, Marcus [UK]
Haider, Thomas [D]
Ings, Simon [UK]
Krämer, Sybille [D]
Landgraf, Tim [D]
Lipski, Roman [Poland/D]
Lord, Karen [Barbados]
Mondal, Mimi [India/ USA]
Monett, Dagmar [D]Müggenburg, Jan [D]
Neuvel, Sylvain [Canada]
O'Connell, Mark [Ireland]
Oh, Temi [Nigeria/UK]
Older, Malka [USA/France]
Oslberg, Karl [D]
Passig, Kathrin [D]
Ritter, Petra [D]
Schönthaler, Philipp [D]
Tidbeck, Karin [Sweden]
Wilk, Elvia [USA/ D]
Specials
Special: About Sex
Aciman, André [Egypt/ USA]
Becker, Theodora [D]
Beier, Klaus M. [D]
Bruns, Claudia [D]
Danaher, John [Ireland]
Eribon, Didier [France]
Gien, Anna [D]
Govrin, Jule [D]
Kandasamy, Meena [India/ UK]
Katsch, Matthias [D]
Myles, Eilen [USA]
Neft, Anselm [D]
Pappel, Paulita [Spanien/ D]
Rosales, Caroline [D]
Şahin, Reyhan aka Dr. Bitch Ray [D]
Stark, Marlene [D]
Vogel, Saskia [USA/ D]
Vogl, Joseph [D]
Wennerscheid, Sophie [D]
Special: Decolonizing Worlds II
Agualusa, José Eduardo [Angola/Mozambique]
Appadurai, Arjun [India]
Aw, Tash [Malaysia/ UK]
Chakrabarty, Dipesh [India/ USA]
Diop, David [Senegal, France]
Edugyan, Esi [Canada]
Gappah, Petina [Simbabwe]
Gryseels, Guido [Belgium]
Hicks, Dan [UK]
Kaleck, Wolfgang [D]
Kilomba, Grada [Portugal/D]
Koch, Lars Christian [D]
Kübler, Heike [D]
Lord, Karen [Barbados]
Olinde, Wilbert Jr [USA/D]
Ribbat, Christoph [D]
Ruffato, Luiz [Brazil]
Snoep, Nanette [Netherlands/ D]
Strausfeld, Michi [D]
Tharoor, Shashi [India/ USA]
Touré, Abdoulayé [Senegal]
Vinke, Kira [D]
Special: New German Voices
Kühmel, Miku Sophie [D]
Maeß, Emanuel [D]
Special: Graphic Novel Day
Bacilieri, Paolo [Italy]
Evens, Brecht [Belgium/ France]Goblet, Dominique [Belgium]
Itagaki, Lina [Lithuania]
Janečić, Helena [Croatia]
Krančan, David [Slovenia]
Novák, Jan [Czech Republic/ USA]
Peidro, Jordi [Spain]
Pfeiffer, Kai [ D]
Suess, Franz [Austria]
Vilé, Jurga [Lithuania]
Special: Third Culture Kid Day
Akbar, Kaveh [Iran/ USA]
Faber, Michel [Netherlands/ UK]
Lai, Thanhha [Vietnam/USA]
Onuzo, Chibundu [Nigeria/ UK]
Speak, Memory
Mandelkow, Miriam [Netherlands, D], Tesfu Temye [D] and Deniz Utlu [D] on James Baldwin
Al-Jarrah, Nouri [Syria/ UK] and Hussein Bin Hamza [Syria/ D] on Nizar Qabbani
Hegemann, Helene [D], Charis Goer [D] and Matthias Penzel [D] on Jörg Fauser
Guggolz, Sebastian [D] and Olga Radetzkaja on Boris Poplawski
Rey Rosa, Rodrigo [Guatemala] and Michael Kleeberg [D] on Paul Bowles
Dalos, György [Hungary/D], Timea Tankó [Hungary/D] and Sebastian Guggolz [D] on Andor
Endre Gelléri
Sofri, Adriano [Italy] and Hans-Gerd Koch [D] on Franz Kafka
Artists
Beldi, Christian [Romania/ D]
# website internationale literaturfestival berlin
• fleursdumal.nl magazine
More in: - Audiobooks, - Book Lovers, - Book News, - Bookstores, Art & Literature News, AUDIO, CINEMA, RADIO & TV, Automatic writing, Conceptual writing, FICTION & NONFICTION ARCHIVE, Literary Events, LITERARY MAGAZINES, PRESS & PUBLISHING, REPRESSION OF WRITERS, JOURNALISTS & ARTISTS
---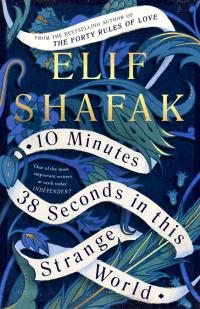 For Leila, each minute after her death brings a sensuous memory: the taste of spiced goat stew, sacrificed by her father to celebrate the long-awaited birth of a son; the sight of bubbling vats of lemon and sugar which the women use to wax their legs while the men attend mosque; the scent of cardamom coffee that Leila shares with a handsome student in the brothel where she works.

Each memory, too, recalls the friends she made at each key moment in her life – friends who are now desperately trying to find her. . .
Elif Shafak is an award-winning British-Turkish novelist and the most widely read female author in Turkey.
She writes in both Turkish and English, and has published seventeen books, eleven of which are novels. Her work has been translated into fifty languages. Shafak holds a PhD in political science and she has taught at various universities in Turkey, the US and the UK, including St Anne's College, Oxford University, where she is an honorary fellow. She is a member of World Economic Forum Global Agenda Council on Creative Economy and a founding member of the European Council on Foreign Relations (ECFR). An advocate for women's rights, LGBT rights and freedom of speech, Shafak is an inspiring public speaker and twice a TED global speaker, each time receiving a standing ovation.
Shafak contributes to many major publications around the world and she has been awarded the title of Chevalier des Arts et des Lettres. In 2017 she was chosen by Politico as one of the twelve people who would make the world better. She has judged numerous literary prizes and is chairing the Wellcome Prize 2019.
She lives in London and can be found at www.elifshafak.com
Twitter @Elif_Safak; Instagram @shafakelif
10 Minutes 38 Seconds in this Strange World
Elif Shafak (Author)
Hardcover
6 Jun 2019
320 pages
Publisher: Viking
Language: English
ISBN-10: 0241293863
ISBN-13: 978-0241293867
Dimensions: 13.8 x 2.7 x 20.4 cm
RRP: £14.99
# new books
Elif Shafak
10 Minutes 38 Seconds in this Strange World
• fleursdumal.nl magazine
More in: #Short Stories Archive, - Book News, - Book Stories, Archive S-T, Art & Literature News, PRESS & PUBLISHING, REPRESSION OF WRITERS, JOURNALISTS & ARTISTS
---
# more on website poetry international festival
More in: #More Poetry Archives, Art & Literature News, AUDIO, CINEMA, RADIO & TV, Literary Events, MODERN POETRY, Poetry International, REPRESSION OF WRITERS, JOURNALISTS & ARTISTS, STREET POETRY, THEATRE
---
English PEN have launched a crowdfunding campaign to ensure that a hand-annotated copy of Lady Chatterley's Lover used by the judge in its landmark obscenity trial can remain in the UK
During the trial, the presiding judge, the Hon. Sir Laurence Byrne, referred to a copy of the book which had been annotated by his wife. She had made notes of character names in the margins, underlined important sections, and had produced a list of page numbers relating to significant passages in the book ("love making", "coarse", etc).

Because of its unique crucial importance in British history, the arts minister, Michael Ellis, has determined that it should remain in the UK and has placed a temporary bar preventing its overseas export from being exported overseas if a UK-based bidder can match its price. English PEN have launched the GoFundMe campaign to raise the money required to keep the book in the UK.
Philippe Sands QC, President of English PEN, said:
DH Lawrence was an active member of English PEN and unique in the annals of English literary history. Lady Chatterley's Lover was at the heart of the struggle for freedom of expression, in the courts and beyond. This rare copy of the book, used and marked up by the judge, must remain in the UK, accessible to the British public to help understand what is lost without freedom of expression. This unique text belongs here, a symbol of the continuing struggle to protect the rights of writers and readers at home and abroad.
Lady Chatterley's Lover was published in Europe in 1928, but remained unpublished in the UK for thirty years following DH Lawrence's death in 1930. Its narrative – of an aristocratic woman embarking on a passionate relationship with a groundskeeper outside of her sexless marriage – challenged establishment sensibilities, and publishers were unwilling to publish it through fear of prosecution.
The 1960 obscenity trial of Lady Chatterley's Lover was one of the most important cases in British literary and social history, and led to a significant shift in the cultural landscape. The trial highlighted the distance between modern society and an out-of-touch establishment, shown in the opening remarks of Mervyn Griffith-Jones, the lead prosecutor:
Would you approve of your young sons, young daughters – because girls can read as well as boys – reading this book?
Is it a book that you would have lying around in your own house? Is it a book that you would even wish your wife or your servants to read?
However, it took the jury just three hours to reach a decision that the novel was not obscene, and, within a day, the book sold 200,000 copies, rising to more than 2 million copies in the next two years.
The verdict was a crucial step in ushering the permissive and liberal sixties and was an enormously important victory for freedom of expression.
We want to ensure this piece of our cultural history remains in the UK. Please support us and help spread the word.
# Support the campaign see website ENGLISH PEN
• fleursdumal.nl magazine
More in: - Book Stories, Archive K-L, D.H. Lawrence, Erotic literature, Lawrence, D.H., PRESS & PUBLISHING, REPRESSION OF WRITERS, JOURNALISTS & ARTISTS
---
Saudi Arabia has long been considered one of the most restrictive countries in the world for human rights, and particularly for women.
The fleeting hope that generational transition in the Saudi leadership would open the door toward greater respect for individual rights and international law has collapsed entirely, with individuals paying the highest price as the government resorts to rank barbarism as a blunt means to suppress and deter dissent.
Through their writing and activism, Nouf Abdulaziz, Loujain Al-Hathloul, and Eman Al-Nafjan have challenged the Saudi government, demanding human rights, even in the face of intimidation and brutality.
These three courageous women—who are being honored this month with the 2019 PEN/Barbey Freedom to Write Award—have challenged one of the world's most notoriously misogynist governments, inspiring the world with their demand to drive, to govern their own lives, and to liberate all Saudi women from a form of repression that has no place in the 21st century.
Sign the petition to call on the Saudi Arabian government to drop all charges against these courageous writer-activists and ensure that they and others have the right to speak and advocate freely and without fear of repercussions.
Nouf Abdulaziz, Loujain Al-Hathloul, Eman Al-Nafjan
To the Saudi Arabian government:
We are distressed to observe the continuation of systematic rights abuses in Saudi Arabia, and the brutal crackdown against critical voices whose peaceful efforts are aimed at encouraging their government to uphold the most basic standards of human rights and international law. We call on your government to drop all charges against Nouf Abdulaziz, Loujain Al-Hathloul, and Eman Al-Nafjan, and their fellow activists and ensure that they and others have the right to speak and advocate freely and without fear of repercussions.
# Take action – See website PEN America
• fleursdumal.nl magazine
More in: Art & Literature News, AUDIO, CINEMA, RADIO & TV, PRESS & PUBLISHING, REPRESSION OF WRITERS, JOURNALISTS & ARTISTS
---
For the first time in a quarter century, a major new volume of translations of the beloved poetry of Federico García Lorca, presented in a beautiful bilingual edition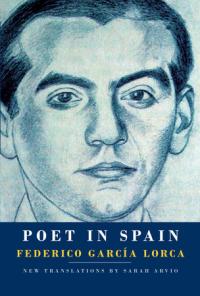 The fluid and mesmeric lines of these new translations by the award-winning poet Sarah Arvio bring us closer than ever to the talismanic perfection of the great García Lorca. Poet in Spain invokes the "wild, innate, local surrealism" of the Spanish voice, in moonlit poems of love and death set among poplars, rivers, low hills, and high sierras.
Arvio's ample and rhythmically rich offering includes, among other essential works, the folkloric yet modernist Gypsy Ballads, the plaintive flamenco Poem of the Cante Jondo, and the turbulent and beautiful Dark Love Sonnets—addressed to Lorca's homosexual lover—which Lorca was revising at the time of his brutal political murder by Fascist forces in the early days of the Spanish Civil War.
Here, too, are several lyrics translated into English for the first time and the play Blood Wedding—also a great tragic poem. Arvio has created a fresh voice for Lorca in English, full of urgency, pathos, and lyricism—showing the poet's work has grown only more beautiful with the passage of time.
Federico García Lorca may be Spain's most famous poet and dramatist of all time. Born in Andalusia in 1898, he grew up in a village on the Vega and in the city of Granada. His prolific works, known for their powerful lyricism and an obsession with love and death, include the Gypsy Ballads, which brought him far-reaching fame, and the homoerotic Dark Love Sonnets, which did not see print until almost fifty years after his death. His murder in 1936 by Fascist forces at the outset of the Spanish Civil War became a literary cause célébre; in Spain, his writings were banned. Lorca's poems and plays are now read and revered in many languages throughout the world.
Sarah Arvio is the author of night thoughts:70 dream poems & notes from an analysis, Sono: Cantos, and Visits from the Seventh: Poems. Winner of the Rome Prize and the Bogliasco and Guggenheim fellowships, among other honors, Arvio works as a translator for the United Nations in New York and Switzerland and has taught poetry at Princeton University.
Poet in Spain
By Federico Garcia Lorca
Translated by Sarah Arvio
Hardcover
576 Pages
Published by Knopf
2017
ISBN 9781524733117
Category: Poetry
$35.00
# More poetry
Federico Garcia Lorca
Poet in Spain
• fleursdumal.nl magazine
More in: - Book News, Archive K-L, Archive K-L, Art & Literature News, Garcia Lorca, Federico, REPRESSION OF WRITERS, JOURNALISTS & ARTISTS, WAR & PEACE
---
Every year, 3 May is a date which celebrates the fundamental principles of press freedom, to evaluate press freedom around the world, to defend the media from attacks on their independence and to pay tribute to journalists who have lost their lives in the exercise of their profession.
World Press Freedom Day was proclaimed by the UN General Assembly in 1993 following a Recommendation adopted at the twenty-sixth session of UNESCO's General Conference in 1991. This in turn was a response to a call by African journalists who in 1991 produced the landmark Windhoek Declaration (link is external) on media pluralism and independence.
At the core of UNESCO's mandate is freedom of the press and freedom of expression. UNESCO believes that these freedoms allow for mutual understanding to build a sustainable peace.
It serves as an occasion to inform citizens of violations of press freedom – a reminder that in dozens of countries around the world, publications are censored, fined, suspended and closed down, while journalists, editors and publishers are harassed, attacked, detained and even murdered.
It is a date to encourage and develop initiatives in favour of press freedom, and to assess the state of press freedom worldwide.
3 May acts as a reminder to governments of the need to respect their commitment to press freedom and is also a day of reflection among media professionals about issues of press freedom and professional ethics. Just as importantly, World Press Freedom Day is a day of support for media which are targets for the restraint, or abolition, of press freedom. It is also a day of remembrance for those journalists who lost their lives in the pursuit of a story.
WORLD PRESS FREEDOM DAY
May 3, 2019
# more information website unesco
• fleursdumal.nl magazine
More in: - Book Stories, Art & Literature News, AUDIO, CINEMA, RADIO & TV, LITERARY MAGAZINES, Photography, PRESS & PUBLISHING, REPRESSION OF WRITERS, JOURNALISTS & ARTISTS
---
Bejan Matur behoort tot de bekendste en bij literatuurliefhebbers meest gewaardeerde dichters in Turkije.
Bij de politieke overheid van haar land ligt dat anders. Maar ze heeft intussen internationale faam opgebouwd en leeft in wisselende landen in Europa. In 2002 trad ze op tijdens Poetry International in Rotterdam.
Bejan Matur
Ceremoniële gewaden
Gedichten
Uitgever Kleinood & Grootzeer
Bundel
54 pagina's
gelijmd
21 x 10,5 cm
ISBN/EAN 978-90-76644-89-9
€18,-
Eerste druk 100 genummerde door de auteur en de vertaler gesigneerde exemplaren
Vertaling en nawoord Willem M. Roggeman

Bejan Matur
Bejan Matur behoort tot de bekendste en bij literatuur-liefhebbers meest gewaardeerde dichters in Turkije. Bij de politieke overheid van haar land ligt dat anders. Maar zij heeft intussen ook een internationale faam opgebouwd. Haar poëzie werd in verscheidene talen vertaald en zelf wordt zij geregeld gevraagd als gast op internationale poëziefestivals. Zij publiceerde tot nog toe in Turkije tien werken, negen dichtbundels en een prozaboek dat als literaire journalistiek kan bestempeld worden.
Dit boek, Dagin Ardina Bakmak (Kijken achter de berg), handelt over de Koerdische kwestie en verscheen in februari 2011. Er heerste toen in Turkije een nog rustige periode waarin er een vredesproces aan de gang was. Bejan Matur besloot over de PKK-guerilleros te schrijven. Zij trok hiervoor naar het gebied waar de Koerdische vrijheidsstrijders zich schuilhielden en zij had meerdere gesprekken met hen. Deze gesprekken dienden als basis voor dit nog steeds actuele boek over een volk zonder land. Dit boek werd onmiddellijk een bestseller. Er werden meer dan 50.000 exemplaren van verkocht en nadien werden er nog verscheidene clandestiene uitgaven van gemaakt.
Maar sedert het vredesproces door de Turkse overheid werd opgeblazen kreeg Bejan Matur het bijzonder moeilijk, vooral omwille van deze reportage. Zij werd zelfs opgesloten in de gevangenis en werd er gefolterd om haar bronnen prijs te geven. In 2016 besloot zij dan ook het land te verlaten omdat zij zich bedreigd voelde bij al wat zij schreef. Niet alleen was er de mogelijkheid van een proces, maar er werden ook doodsbedreigingen geuit. Zij koos dan ook voor een vrijwillige ballingschap in Londen. Maar zij miste daar de mediterrane levenswijze. Daarom keerde zij in oktober 2017 toch terug naar Istanbul. Sedertdien verdeelt zij haar tijd tussen Istanbul, Londen, Athene en Verona.
Bejan Matur werd op 14 september 1968 geboren in een Koerdisch-Alevisch gezin in de oude Hitietenstad Kahramanmarash in het zuidoosten van Turkije, Koerdisch gebied. Zij studeerde aan het lyceum in de grotere stad Gaziantep en leefde toen samen met haar zusters ver van haar ouders. Haar vader wenste dat zij advocaat zou worden, of anders journalist.
Aan de universiteit van Ankara studeerde zij rechten, maar zij heeft nooit een advocatenpraktijk uitgeoefend. Zij werd diep getroffen door de onrechtvaardige behandeling van de Koerden en andere etnische minderheden in Turkije, wat steeds gebeurde onder het mom van de toepassing van de wet. Ook kwam zij tot de conclusie dat zij als advocaat alleen zou kunnen optreden als verdediger van de mensenrechten, maar dat zij hiervoor over weinig juridische mogelijkheden beschikte.
Al tientallen jaren heerst er een gewapend conflict tussen de Turkse staat en diverse Koerdische opstandige groeperingen. De Koerden verklaren dat zij vrijheidsstrijders zijn tegen de vreemde bezetters van hun land terwijl de Turkse staat hen bestempeld als terroristen en separatisten. Zelf was Bejan Matur tien jaar toen zij in 1978 getuige was van een pogrom op de Alevis in haar geboortestad. De vraag "Waarom doden zij ons?" heeft deze dichteres sedertdien nooit meer verlaten. Dit werd de beladen thematiek van de poëzie van Bejan Matur. In haar gedichten is vaak sprake van pijn, bloed en leed. Gelukkig laat ze zich nooit verleiden tot het schrijven van politiek geëngageerde gedichten, wat haar poëzie immers tijdgebonden en al gauw verouderd zou maken. Bovendien verafschuwt zij de slachtofferrol en streeft zij daarom eerder naar het scheppen van een ruimte om te dromen, een ruimte voor de artistieke creatie, voor hoop en liefde.
Hoewel zij nooit advocaat werd, brengt Bejan Matur als auteur, zowel in haar gedichten als in artikelen, toch een pleidooi voor de mensenrechten in het algemeen, maar ook voor de rechten van de vrouw en de bescherming van andere bedreigde groepen in de samenleving. Reeds tijdens haar studies publiceerde zij poëzie in diverse tijdschriften. Haar gedichten werden toen als "duister en mystiek" bestempeld. Zij schrijft haar gedichten in het Turks, maar de gevoelswaarde en het ritme van de Koerdische taal zijn erin te herkennen.
Vaak wordt god genoemd in deze gedichten, maar steeds volledig met kleine letters geschreven. Men moet de naam god dan ook niet zo zeer lezen in religieuze zin, maar eerder als een zinnebeeld voor het menselijk hart dat verlangt naar vrede, vrijheid en liefde voor de medemens. Dit wordt vooral duidelijk in het gedicht "Ceremoniële gewaden" waar zij schrijft: Misschien is geschiedenis een vergissing, zegt de dichter. De mens zelf is een vergissing, zegt god.
Haar eerste dichtbundel Rüzgar Dolu Konaklar (De wind huilt tussen de herenhuizen) verscheen in 1996 en stond volledig buiten de heersende trend in de Turkse poëzie. Deze sjamanistische poëzie met haar heidense beelden hoorde eerder bij het verleden dan bij het heden. Precies hierdoor trok hij sterk de aandacht. Voor deze bundel kreeg Bejan Matur zelfs verscheidene prijzen.
Haar tweede bundel, Tanri Görmesin Harflerini (God moet mijn handgeschreven brief niet zien) verscheen in 1999 en werd eveneens gunstig onthaald. In 2002 verschenen tegelijkertijd twee bundels, Ayin Büyüttügü Ogüllar (Zonen opgevoed door de maan) en Onün çölünde (In zijn woestijn).
De poëzie van Bejan Matur werd reeds in meer dan twintig talen vertaald, maar er verscheen nauwelijks iets in het Nederlands. Wel trad zij in juni 2002 op tijdens het internationaal poëziefestival Poetry International in Rotterdam. Naar aanleiding hiervan verschenen twee gedichten in Nederlandse vertaling door Ireneus Spit in de bloemlezing "Hotel Parnassus", uitgegeven door De Arbeiderspers in Amsterdam.
In Engeland verscheen in 2003 de bundel In the Temple of a Patient God en bij de uitgeverij Phi in Luxemburg verscheen een Duitse en een Franse bundel.
Bejan Matur wordt geregeld gevraagd om op te treden in het buitenland. Zo leerde ik haar persoonlijk kennen op het internationaal poëziefestival dat in september 2008 in Tel Aviv werd gehouden.
Haar vijfde dichtbundel Ibrahim'in Beni Terketmesi (Abraham verlaat ons) verscheen in maart 2008 en werd door de critici ontvangen als haar voorlopig beste werk. De beeldvorming in dit werk werd ook weer als mystiek beschreven. De dichteres heeft inderdaad een persoonlijke ontologie gecreëerd, die steunt op de Soefi-traditie, die meer dan duizend jaar oud is. In 2009 verscheen Dogunun Kapisi: Diyarbakir (De Poort van het Oosten: Diyarbakir) en een jaar later publiceerde Bejan Matur Kader Denizi (Zee van Geloof), gedichten bij foto's van Mehmet Günyeli. Deze foto's waren eerder te zien op tentoonstellingen in prestigieuze galerieën in Istanbul en Ankara.
Vanaf 2005 schreef Bejan Matur geregeld artikelen in het Turkse dagblad Zaman, maar in 2012 werd zij ontslagen. Zij werkte af en toe mee aan het Engelstalige dagblad Today's Zaman. Zij schreef hoofdzakelijk artikelen over de situatie van de Koerden, maar ook over het problematisch bestaan van de Armeniërs, over actuele politieke gebeurtenissen, minderheidsgroepen, gevangenis-literatuur en de onderdrukking van de vrouw.
Thans werkt zij aan geen enkele krant meer mee.
In haar laatste twee bundels, Son Dag (De laatste berg, 2015) en Ask Olmayan (Liefdesgedichten, 2016) vindt men de typische Koerdische levenssfeer terug in de talrijke natuurbeschrijvingen en in de weergave van de landschappen van Koerdistan, binnen en buiten de grenzen van Turkije. De bergen, de rivieren, de maan, de zon en de plantengroei komen steeds weer in deze verzen voor en bepalen mee het ritme van haar zeggings-wijze, die echter vooral door de wind wordt gedragen. Het valt dan ook onmiddellijk op dat de wind als symbool een primaire rol speelt in deze gedichten. Met haar talrijke allusies op elementen uit de eeuwenoude Koerdische cultuur neemt Bejan Matur een unieke en heel aparte plaats in de hedendaagse Turkse poëzie in.
Willem M. Roggeman
11 maart 2019
Uitgeverij Kleinood & Grootzeer
Kon. Wilhelminastraat 46
4615 JB Bergen op Zoom NL
T: 0164 24 00 49 (0031 164 24 00 49)
email: uitgeverij@kleinood-en-grootzeer.com
website: http://kleinood-en-grootzeer.com/index.html
• fleursdumal.nl magazine
More in: #Editors Choice Archiv, - Book News, - Book Stories, Archive M-N, Archive M-N, Archive Q-R, Art & Literature News, REPRESSION OF WRITERS, JOURNALISTS & ARTISTS, TRANSLATION ARCHIVE
---
Older Entries »
Thank you for reading FLEURSDUMAL.NL - magazine for art & literature