Archive S-T
·
August Stramm: Allmacht
·
Gerard Scharn: en de boer zoekt verder
·
August Stramm: Der Marsch
·
Ulrike Draesner: Schwitters in the Lakes
·
August Stramm: Abend
·
Sonnet XXVI (O partial MEMORY!) by Anna Seward
·
August Stramm: Wiedersehen
·
Sonnet L (In every breast Affection fires) by Anna Seward
·
The Beautiful Poetry of Donald Trump by Rob Sears
·
August Stramm: Abendgang
·
Georg Trakl: Die junge Magd
·
Will Streets: April Evening, 1916 (Poem)
Allmacht
Forschen Fragen
Du trägst Antwort
Fliehen Fürchten
Du stehst Mut!
Stank und Unrat
Du breitst Reine
Falsch und Tücke
Du lachst Recht!
Wahn Verzweiflung
Du schmiegst Selig
Tod und Elend
Du wärmst Reich!
Hoch und Abgrund
Du bogst Wege
Hölle Teufel
Du siegst Gott!
August Stramm
(1874-1915)
Allmacht
•fleursdumal.nl magazine
More in: Archive S-T, Archive S-T, Stramm, August, Stramm, August, WAR & PEACE
---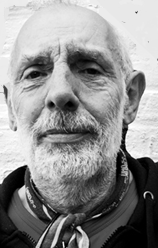 en de boer zoekt verder
voor alle boeren die tussen spelden in een hooiberg
de vrouw gevonden hebben die daar verborgen lag
een woord van dank code rood wordt ingetrokken
een woord van dank voor alle vaderlanders die zochten
in het land van zeven sloten naar de ware liefde binnen
handbereik code oranje blijft van kracht
van kind tot kraai uit het nest gestolen de prijzen
blijven stijgen een witte raaf scoort altijd hoger
dan een gebleekte indiaan of iemand met 'n kampverleden
van code lentefris tot code herfstbock en winterwit
hij die in nederland niet verkaast zal een uitlander
blijven vandaar dat ik schrijf en hem de liefde verklaar
Gerard Scharn
Geboren te Gemert in 1946. Enige jaren gevaren (KM) gevolgd door een onrustig arbeids- en studieverleden, uiteindelijk als jurist afgestudeerd aan de Universiteit Tilburg. Foto: Evelien van Breemen
• fleursdumal.nl magazine
More in: #Editors Choice Archiv, Archive S-T, Archive S-T, Scharn, Gerard
---
Der Marsch
Rum und Trum
Rum und Trum
"Potz Kerle! hebt die Beine!"
Rum und Trum
Rum und Trum
"Verfluchte Sonne!" … Schweine!
Flüt und Tü
Flüt und Tü
"Der Brand! … die heiße Kehle!"
Flüt und Tü
Flüt und Tü
"Wie lang noch das Gequäle?!"
Träterä
Träterä
"Ei schaut! bläht dort das Röckchen!"
Träterä
Träterä
"Verteufelt steht das Böckchen!"
Rum und Trum
Rumlidibum
"Wie blinkt das Dörfchen heiter!"
Flüt und Tü
Träterä
Und "weiter! weiter! weiter!"
August Stramm
(1874-1915)
Der Marsch
• fleursdumal.nl magazine
More in: Archive S-T, Archive S-T, Stramm, August, Stramm, August, WAR & PEACE
---
How do you begin a future that has essentially already ended, separated from your home, your language and yourself by a stretch of water? Kurt Schwitters is forty-nine years old when the Nazis force him to flee Germany. His success, work, possessions, parents, and wife Helma stay behind – and art gives way to the art of survival.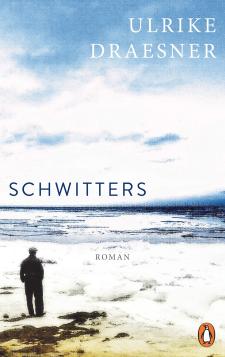 Schwitters's second life in a foreign language begins in Norway, then takes him to London and finally to the Lake District. Wantee, the new woman at his side, keeps him on course and his head above water, even when the word artist falls silent. With his Merzbau installation, Schwitters has discovered a new way to capture sky and serenity, shimmering meadows and transparent air. He is ludicrously disciplined, to the point of exhaustion. As we watch him at work, we learn that art doesn't interpret the world: It translates it into forms that move us.
In Schwitters in the Lakes, Ulrike Draesner follows the writer and artist Kurt Schwitters into exile, giving voice to Kurt, his wife, his son and his lover. Through a virtuoso blend of fact and fiction, she has created a panorama of a time when the struggle for freedom and art was renewed in the face of a world on fire.
A profound yet witty novel about the power of art in dark times.
Ulrike Draesner, born in 1962, is a lyricist, novelist and essayist. She studied English, German and philosophy and has worked as an academic, translator and editor. She has published poetry collections, short stories, and novels, and held posts at several renowned universities such as the Swiss Literature Institute in Biel. She was a Visiting Fellow at New College, Oxford and at the Oxford Research Centre in the Humanities and is professor for German Literature and Creative Writing at the Deutsche Literaturinstitut Leipzig. Ulrike Draesner has received numerous awards.
Ulrike Draesner
Schwitters in the Lakes
Hardcover with jacket
480 pages
13.5 x 21.5 cm
Publishing House: Penguin
ISBN: 978-3-328-60126-5
Date of publication: August 24, 2020
€ 25.00
# new novel
Schwitters in the Lakes
Kurt Schwitters (1887 – 1948)

• fleursdumal.nl magazine
More in: - Book News, Archive C-D, Archive S-T, DADA, Kurt Schwitters, Kurt Schwitters, Schwitters, Kurt
---
Abend
Zähnen
Plantschet streif das Blut des Himmels
Denken schicksalt
Tode zattern und verklatschen
Sterne dünsten
Scheine schwimmen
Wolken greifen fetz das Haar
Und
Weinen
Mein
Zergehn
Dir
In
Den
Schoß.
August Stramm
(1874-1915)
Abend
• fleursdumal.nl magazine
More in: Archive S-T, Archive S-T, Stramm, August, Stramm, August, WAR & PEACE
---
Sonnet XXVI
O partial MEMORY! Years, that fled too fast,
From thee in more than pristine beauty rise,
Forgotten all the transient tears and sighs
Somewhat that dimm'd their brightness! Thou hast chas'd
Each hovering mist from the soft Suns, that grac'd
Our fresh, gay morn of Youth; – the Heart's high prize,
Friendship, – and all that charm'd us in the eyes
Of yet unutter'd Love. – So pleasures past,
That in thy crystal prism thus glow sublime,
Beam on the gloom'd and disappointed Mind
When Youth and Health, in the chill'd grasp of Time,
Shudder and fade; – and cypress buds we find
Ordain'd Life's blighted roses to supply,
While but reflected shine the golden lights of Joy.
Anna Seward
(1742-1809)
Sonnet XXVI
(O partial MEMORY!)
• fleursdumal.nl magazine
More in: #Editors Choice Archiv, Archive S-T, Archive S-T
---
Wiedersehen
Dein Schreiten bebt
In Schauen stirbt der Blick
Der Wind
Spielt
Blasse Bänder.
Du
Wendest
Fort!
Den Raum umwirbt die Zeit!
August Stramm
(1874-1915)
Wiedersehen
• fleursdumal.nl magazine
More in: Archive S-T, Archive S-T, Stramm, August, Stramm, August, WAR & PEACE
---
Sonnet L
In every breast Affection fires, there dwells
A secret consciousness to what degree
They are themselves belov'd. – We hourly see
Th' involuntary proof, that either quells,
Or ought to quell false hopes, – or sets us free
From pain'd distrust; – but, O, the misery!
Weak Self-Delusion timidly repels
The lights obtrusive – shrinks from all that tells
Unwelcome truths, and vainly seeks repose
For startled Fondness, in the opiate balm,
Of kind profession, tho', perchance, it flows
To hush Complaint – O! in Belief's clear calm,
Or 'mid the lurid clouds of Doubt, we find
LOVE rise the Sun, or Comet of the Mind.
Anna Seward
(1742-1809)
Sonnet L.
(In every breast Affection fires)
• fleursdumal.nl magazine
More in: #Editors Choice Archiv, Archive S-T, Archive S-T
---
Does a poet's heart beat under Donald Trump's brash exterior? This bestseller rearranges his quotes and tweets into hilarious poetry. It's a new word order and a perfect stocking filler.
What if there's a hidden dimension to Donald Trump; a sensitive, poetic side? Driven by this question, Rob Sears began combing Trump's words for signs of poetry.
What he found was a revelation. By simply taking the 45th President of the United States' tweets and transcripts, cutting them up and reordering them, Sears unearthed a trove of beautiful verse that was just waiting to be discovered.
This groundbreaking collection gives readers a glimpse of Trump's innermost thoughts and feelings on everything from the nature of truth, to what he hates about Lord Sugar. And it will reveal a hitherto hidden Donald, who may surprise and delight both students and critics alike.
Now with seventeen all-new poems! As we lurch deeper into the Trump presidency, this timely publication also includes Sears' scholarly footnotes and introduction, in which he excavates new critical angles and insights into the President's poetry which the casual reader might initially overlook.
"I'm very highly educated.
I know words,
I know the best words"
– Donald Trump,
Campaign Rally, 30 Dec 2015
Rob Sears is a creative director at McCann Erickson advertising agency, has written comedy and fiction for McSweeney's and (with his brother) wrote a sitcom for Audible starring Kevin Eldon, Felicity Montagu and Mitch Benn. He lives in Finsbury Park with his wife.
The Beautiful Poetry of Donald Trump
by Robert Sears (Author)
Subtitel: Newly Updated Edition
Including 12 Recently Discovered Poems
Hardcover: 144 pages
Publisher: Canongate Books Ltd; Main edition
August 31, 2017
Language: English
ISBN-10: 9781786892270
ISBN-13: 978-1786892270
ASIN: 1786892278
Product Dimensions: 14.4 x 1.8 x 22 cm
NUR code 754
$12.99
# new books
The Beautiful Poetry
of Donald Trump
• fleursdumal.nl magazine
More in: #Editors Choice Archiv, - Book News, Archive S-T, Archive S-T, Art & Literature News, Invisible poetry, The talk of the town
---
Abendgang
Durch schmiege Nacht
Schweigt unser Schritt dahin
Die Hände bangen blaß um krampfes Grauen
Der Schein sticht scharf in Schatten unser Haupt
In Schatten
Uns!
Hoch flimmt der Stern
Die Pappel hängt herauf
Und
Hebt die Erde nach
Die schlafe Erde armt den nackten Himmel
Du schaust und schauerst
Deine Lippen dünsten
Der Himmel küßt
Und
Uns gebärt der Kuß!
August Stramm
(1874-1915)
Abendgang
• fleursdumal.nl magazine
More in: Archive S-T, Archive S-T, Stramm, August, Stramm, August, WAR & PEACE
---
Die junge Magd
1
Oft am Brunnen, wenn es dämmert,
Sieht man sie verzaubert stehen
Wasser schöpfen, wenn es dämmert.
Eimer auf und niedergehen.
In den Buchen Dohlen flattern
Und sie gleichet einem Schatten.
Ihre gelben Haare flattern
Und im Hofe schrein die Ratten.
Und umschmeichelt von Verfalle
Senkt sie die entzundenen Lider.
Dürres Gras neigt im Verfalle
Sich zu ihren Füßen nieder.
2
Stille schafft sie in der Kammer
Und der Hof liegt längst verödet.
Im Hollunder vor der Kammer
Kläglich eine Amsel flötet.
Silbern schaut ihr Bild im Spiegel
Fremd sie an im Zwielichtscheine
Und verdämmert fahl im Spiegel
Und ihr graut vor seiner Reine.
Traumhaft singt ein Knecht im Dunkel
Und sie starrt von Schmerz geschüttelt.
Röte träufelt durch das Dunkel.
Jäh am Tor der Südwind rüttelt.
3
Nächtens übern kahlen Anger
Gaukelt sie in Fieberträumen.
Mürrisch greint der Wind im Anger
Und der Mond lauscht aus den Bäumen.
Balde rings die Sterne bleichen
Und ermattet von Beschwerde
Wächsern ihre Wangen bleichen.
Fäulnis wittert aus der Erde.
Traurig rauscht das Rohr im Tümpel
Und sie friert in sich gekauert.
Fern ein Hahn kräht. Übern Tümpel
Hart und grau der Morgen schauert.
4
In der Schmiede dröhnt der Hammer
Und sie huscht am Tor vorüber.
Glührot schwingt der Knecht den Hammer
Und sie schaut wie tot hinüber.
Wie im Traum trifft sie ein Lachen;
Und sie taumelt in die Schmiede,
Scheu geduckt vor seinem Lachen,
Wie der Hammer hart und rüde.
Hell versprühn im Raum die Funken
Und mit hilfloser Geberde
Hascht sie nach den wilden Funken
Und sie stürzt betäubt zur Erde.
5
Schmächtig hingestreckt im Bette
Wacht sie auf voll süßem Bangen
Und sie sieht ihr schmutzig Bette
Ganz von goldnem Licht verhangen.
Die Reseden dort am Fenster
Und den bläulich hellen Himmel.
Manchmal trägt der Wind ans Fenster
Einer Glocke zag Gebimmel.
Schatten gleiten übers Kissen,
Langsam schlägt die Mittagsstunde
Und sie atmet schwer im Kissen
Und ihr Mund gleicht einer Wunde.
6
Abends schweben blutige Linnen,
Wolken über stummen Wäldern,
Die gehüllt in schwarze Linnen,
Spatzen lärmen auf den Feldern.
Und sie liegt ganz weiß im Dunkel.
Unterm Dach verhaucht ein Girren.
Wie ein Aas in Busch und Dunkel
Fliegen ihren Mund umschwirren.
Traumhaft klingt im braunen Weiler
Nach ein Klang von Tanz und Geigen,
Schwebt ihr Antlitz durch den Weiler,
Weht ihr Haar in kahlen Zweigen.
Georg Trakl
(1887 – 1914)
Die junge Magd
Der Brenner, 3. Jg. (1913)
• fleursdumal.nl magazine
More in: - Archive Tombeau de la jeunesse, Archive S-T, Trakl, Georg, Trakl, Georg, WAR & PEACE
---
April Evening, 1916
O sweet blue eve that seems so loath to die,
Trailing the sunset glory into night,
Within the soft, cool strangeness of thy light,
My heart doth seem to find its sanctuary.
The day doth verge with all its secret care,
The thrush is lilting vespers on the thorn;
In Nature's inner heart seems to be born
A sweet serenity; and over there
Within the shadows of the stealing Night,
Beneath the benison of all her stars
Men, stirr'd to passion by relentless Mars,
Laughing at Death, wage an unceasing fight.
The thunder of the guns, the scream of shells
Now seem to rend the placid evening air:
Yet as the night is lit by many a flare
The thrush his love in one wild lyric tells.
O sweet blue eve! Lingering awhile with thee,
Before the earth with thy sweet dews are wet,
My heart all but thy beauty shall forget
And find itself in thy serenity.
John William (Will) Streets
(1886 –1916)
April Evening, 1916
• fleursdumal.nl magazine
More in: - Archive Tombeau de la jeunesse, Archive S-T, Streets, Will, WAR & PEACE
---
Older Entries »
Thank you for reading FLEURSDUMAL.NL - magazine for art & literature