Archive S-T
·
Maud by Alfred Tennyson
·
Love's Philosophy by Percy Bysshe Shelley
·
Ernst Toller: Nacht
·
William Shakespeare: Being your slave, what should I do but tend
·
Ernst Toller: Begegnung in der Zelle
·
Doubt by Sara Teasdale
·
William Shakespeare: Who is Silvia? what is she
·
William Shakespeare: Take all my loves, my love, yea, take them all
·
I Am Not Yours by Sara Teasdale
·
Moritz von Strachwitz: Venedig
·
Anne Eekhout schrijft historische roman over Mary Shelley
·
Marc-Antoine Girard de Saint-Amant: La pluie
Maud
Come into the garden, Maud,
For the black bat, Night, has flown,
Come into the garden, Maud,
I am here at the gate alone;
And the woodbine spices are wafted abroad,
And the musk of the roses blown.
For a breeze of morning moves,
And the planet of Love is on high,
Beginning to faint in the light that she loves
On a bed of daffodil sky,
To faint in the light of the sun she loves,
To faint in his light, and to die.
All night have the roses heard
The flute, violin, bassoon;
All night has the casement jessamine stirr'd
To the dancers dancing in tune;
Till a silence fell with the waking bird,
And a hush with the setting moon.
I said to the lily, 'There is but one
With whom she has heart to be gay.
When will the dancers leave her alone?
She is weary of dance and play.'
Now half to the setting moon are gone,
And half to the rising day;
Low on the sand and loud on the stone
The last wheel echoes away.
I said to the rose, 'The brief night goes
In babble and revel and wine.
O young lord-lover, what sighs are those
For one that will never be thine?
But mine, but mine,' so I sware to the rose,
'For ever and ever, mine.'
And the soul of the rose went into my blood,
As the music clash'd in the hall;
And long by the garden lake I stood,
For I heard your rivulet fall
From the lake to the meadow and on to the wood,
Our wood, that is dearer than all;
From the meadow your walks have left so sweet
That whenever a March-wind sighs
He sets the jewel-print of your feet
In violets blue as your eyes,
To the woody hollows in which we meet
And the valleys of Paradise.
The slender acacia would not shake
One long milk-bloom on the tree;
The white lake-blossom fell into the lake,
As the pimpernel dozed on the lea;
But the rose was awake all night for your sake,
Knowing your promise to me;
The lilies and roses were all awake,
They sigh'd for the dawn and thee.
Queen rose of the rosebud garden of girls,
Come hither, the dances are done,
In gloss of satin and glimmer of pearls,
Queen lily and rose in one;
Shine out, little head, sunning over with curls.
To the flowers, and be their sun.
There has fallen a splendid tear
From the passion-flower at the gate.
She is coming, my dove, my dear;
She is coming, my life, my fate;
The red rose cries, 'She is near, she is near;'
And the white rose weeps, 'She is late;'
The larkspur listens, 'I hear, I hear;'
And the lily whispers, 'I wait.'
She is coming, my own, my sweet;
Were it ever so airy a tread,
My heart would hear her and beat,
Were it earth in an earthy bed;
My dust would hear her and beat,
Had I lain for a century dead;
Would start and tremble under her feet,
And blossom in purple and red.
Alfred Lord Tennyson
(1809 – 1892)
Maud
Published in 1855.
• fleursdumal.nl magazine
More in: Archive S-T, Archive S-T, Tennyson, Alfred Lord
---
Love's Philosophy
The fountains mingle with the river
And the rivers with the Ocean,
The winds of Heaven mix for ever
With a sweet emotion;
Nothing in the world is single;
All things by a law divine
in one spirit meet and mingle.
Why not I with thine?-
See the mountains kiss high Heaven
And the waves clasp one another;
No sister-flower would be forgiven
If it disdained its brother;
And the sunlight clasps the earth
And the moonbeams kiss the sea:
What is all this sweet work worth
If thou kiss not me?
Percy Bysshe Shelley
(1792 – 1822)
Love's Philosophy
• fleursdumal.nl magazine
More in: Archive S-T, Archive S-T, Shelley, Percy Byssche
---
Nacht
Zinnoberroter Traum emporreißt unterdrückte Lust,
Die wandgeketteten verdammten Pritschen stöhnen,
O, nun auftauchen Bilder, die den kahlen Raum verschönen,
Der Dämon wühlt in unsrer Brust.
Erwachend höhnen, Kupplerinnen, uns die Eisengitter,
Im Morgengrauen sind die Zellen wie verweinte Mütter.
Ernst Toller
(1893 – 1939)
Nacht
• fleursdumal.nl magazine
More in: Archive S-T, Archive S-T, Toller, Ernst
---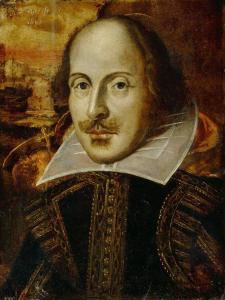 Being your slave,
what should I do but tend
Being your slave, what should I do but tend
Upon the hours and times of your desire?
I have no precious time at all to spend,
Nor services to do, till you require.
Nor dare I chide the world-without-end hour
Whilst I, my sovereign, watch the clock for you.
Nor think the bitterness of absence sour
When you have bid your servant once adieu;
Nor dare I question with my jealous thought
Where you may be, or your affairs suppose,
But like a sad slave, stay and think of nought,
Save, where you are how happy you make those.
So true a fool is love that in your will
Though you do anything, he thinks no ill.
William Shakespeare
(1564 – 1616)
Being your slave, what should I do but tend
Sonnet 57
• fleursdumal.nl magazine
More in: Archive S-T, Archive S-T, Shakespeare, William
---
Begegnung in der Zelle
Die Dinge, die erst feindlich zu dir schauen,
Als wären sie in Späherdienst gezwängte Schergen,
Sie laden dich zu Fahrten ein gleich guten Fergen,
Und hegen dich wie schwesterliche Frauen.
Es nähern sich dir all die kargen Dinge:
Die schmale Pritsche kommt, die blauen Wasserkrüge,
Der Schemel flüstert, daß er gern dich trüge,
Die Wintermücken wiegen sich wie kleine Schmetterlinge.
Und auch das Gitterfenster kommt, das du verloren,
Mit Augen, die sich an den schwarzen Stäben stachen,
Anstarrtest, während deine Arme hilflos brachen,
Und Köpfe der Erschoßnen wuchsen aus versperrten Toren.
Das Gitterfenster ruft: Nun, Lieber, schaue, schaue,
Wie ich aus Wolken dir ein Paradies erbaue.
Ernst Toller
(1893 – 1939)
Begegnung in der Zelle
• fleursdumal.nl magazine
More in: Archive S-T, Archive S-T, Toller, Ernst
---
Doubt
My soul lives in my body's house,
And you have both the house and her,
But sometimes she is less your own
Than a wild, gay adventurer;
A restless and an eager wraith,
How can I tell what she will do,
Oh, I am sure of my body's faith,
But what if my soul broke faith with you?
Sara Teasdale
(1884-1933)
Doubt
• fleursdumal.nl magazine
More in: Archive S-T, Archive S-T, Teasdale, Sara
---
Who is Silvia?
what is she
Who is Silvia? what is she,
That all our swains commend her?
Holy, fair, and wise is she;
The heaven such grace did lend her,
That she might admirèd be.
Is she kind as she is fair?
For beauty lives with kindness.
Love doth to her eyes repair,
To help him of his blindness;
And, being helped, inhabits there.
Then to Silvia let us sing,
That Silvia is excelling;
She excels each mortal thing
Upon the dull earth dwelling;
To her let us garlands bring
William Shakespeare
(1564 – 1616)
Song: "Who is Silvia? what is she"
(from Two Gentlemen of Verona)
• fleursdumal.nl magazine
More in: Archive S-T, Archive S-T, Shakespeare, William
---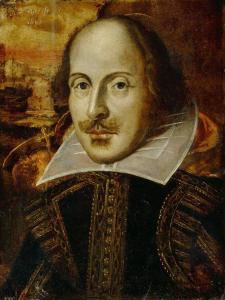 Take all my loves, my love,
yea, take them all
Take all my loves, my love, yea, take them all:
What hast thou then more than thou hadst before?
No love, my love, that thou mayst true love call—
All mine was thine before thou hadst this more.
Then if for my love thou my love receivest,
I cannot blame thee for my love thou usest;
But yet be blamed if thou this self deceivest
By wilful taste of what thyself refusest.
I do forgive thy robb'ry, gentle thief,
Although thou steal thee all my poverty;
And yet love knows it is a greater grief
To bear love's wrong than hate's known injury.
Lascivious grace, in whom all ill well shows,
Kill me with spites, yet we must not be foes.
William Shakespeare
(1564 – 1616)
Take all my loves, my love, yea, take them all
Sonnet 40
• fleursdumal.nl magazine
More in: Archive S-T, Archive S-T, Shakespeare, William
---
I Am Not Yours
I am not yours, not lost in you,
Not lost, although I long to be
Lost as a candle lit at noon,
Lost as a snowflake in the sea.
You love me, and I find you still
A spirit beautiful and bright,
Yet I am I, who long to be
Lost as a light is lost in light.
Oh plunge me deep in love, put out
My senses, leave me deaf and blind,
Swept by the tempest of your love,
A taper in a rushing wind.
Sara Teasdale
(1884-1933)
I Am Not Yours
• fleursdumal.nl magazine
More in: Archive S-T, Archive S-T, Teasdale, Sara
---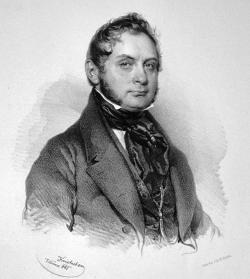 Venedig
Ich bin so krank und sterben möcht' ich gerne
Hier in Venedig, und begraben liegen
In dieser Flut, dem Ruheplatz der Sterne!
In jeder Nacht pfleg' ich mich drauf zu wiegen,
Und ihrer Tiefe schwärzeste Geschichten
Behorch' ich dann mit schaurigem Vergnügen. –
Beschloß der Rat der Drei, geheim zu richten
Ein Opfer, des Geschrei's im Volke wegen,
Und galt's ein schnell und spurenlos Vernichten:
Da glitt um Mitternacht, dem Mond entgegen,
Die Gondel aus der Seufzerbrücke Schatten,
So schwarz und still, wie alle Gondeln pflegen.
Und lautlos durch Galeeren und Fregatten
Kroch sie hindurch, bis wo des Meeres Enge
Sich dehnt zu breiteren, smaragdnen Matten.
Dort hielt sie still. Dann aber war's, als sprenge
Ein dumpfer Fall die kaum bewegte Fläche,
Und leise Kreise zitterten in Menge.
Auch war's den Schiffern, die im Nachtgespräche
An Lido's Ufern stellten ihre Stricke,
Als ob ein Schrei im Wellenschlag zerbräche.
Die stille Gondel aber schwamm zurücke,
Wie sie gekommen, spurlos und verborgen,
Und schwand im Schattenstreif der Seufzerbrücke:
Doch der Verbrecher starb am andern Morgen.
Moritz von Strachwitz
(1822 – 1847)
Venedig
Moritz Karl Wilhelm Graf von Strachwitz (1822-1847), deutscher Dichter
Lithographie von Josef Kriehuber, 1841
• fleursdumal.nl magazine
More in: # Classic Poetry Archive, Archive S-T, Archive S-T
---
Mary Shelley verblijft op haar veertiende bij een familie in Schotland, waar een innige vriendschap ontstaat met Isabella Baxter.
Samen dwalen ze in het gebied dat al eeuwen verhalen herbergt over monsters en geesten, en op een dag stuiten ze diep in het bos op een man die geen man is. De ledematen log en lelijk, een hoofd dat noch menselijk, noch dierlijk is.
Vier jaar later brengt Mary met haar geliefde Percy Shelley een bezoek aan haar vrienden John Polidori en Lord Byron, bij het Meer van Genève. 's Avonds bij het haardvuur vertellen ze elkaar verhalen. Een flintertje herinnering brengt haar terug naar haar tijd met Isabella in Schotland, en ook naar David Booth, een zeer intelligente, charismatische, maar tegelijk ook griezelige man, die een grote interesse in Mary en Isabella ontwikkelde. Dan dient ook het monster uit het bos zich weer aan, en vanuit die gedachte ontstaat haar verhaal over het monster van Frankenstein.
Mary is een ode aan de verbeelding, een verhaal over creëren, over de onlosmakelijke band tussen fantasie en werkelijkheid. En evenals Mary Shelley toont Anne Eekhout de kracht van een vrouw wanneer die iets ter wereld brengt wat niemand voor mogelijk had gehouden.
Anne Eekhout debuteerde in 2014 met de roman Dogma, die werd genomineerd voor de Bronzen Uil voor het beste debuut, op de longlist stond van de AKO Literatuurprijs en die wordt vertaald in het Duits. In 2016 verscheen Op een nacht (genomineerd voor de BNG Literatuurprijs) en in 2019 Nicolas en de verdwijning van de wereld, dat de prijs voor het Beste Boek voor Jongeren won. In november 2021 verschijnt de roman Mary waarin met verbluffende verbeeldingskracht de achttienjarige schepper van het meesterwerk Frankenstein tot leven wordt gewekt.
# new novel
Mary
Auteur: Anne Eekhout
Type: Gebonden
ISBN: 9789403153315
NUR: 301
Aantal pagina's: 384
Uitgever: De Bezige Bij
Verschijningsdatum: 18-11-2021
Prijs: 24,99
• fleursdumal.nl magazine
More in: #Biography Archives, - Book News, - Bookstores, Archive E-F, Archive S-T, Byron, Byron, Lord, Keats, Keats, John, Mary Shelley, Percy Byssche Shelley, Shelley, Shelley, Mary, Shelley, Percy Byssche
---
La pluie
Enfin la haute Providence
Qui gouverne à son gré le temps,
Travaillant à notre abondance
Rendra les laboureurs contents :
Sus ! que tout le monde s'enfuie,
Je vois de loin venir la pluie,
Le ciel est noir de bout en bout
Et ses influences bénignes
Vont tant verser d'eau sur les vignes
Que nous n'en boirons point du tout.
L'ardeur grillait toutes les herbes,
Et tel les voyait consumer
Qui n'eût pas cru tirer des gerbes
Assez de grain pour en semer.
Bref, la terre, en cette contrée,
D'une béante soif outrée,
N'avait souffert rien de pareil
Depuis qu'une audace trop vaine
Porta le beau fils de Climène
Sur le brillant char du soleil.
Mais les dieux mettant bas les armes
Que leur font prendre nos péchés,
Veulent témoigner par des larmes
Que les nôtres les ont touchés :
Déjà, l'humide Iris étale
Son beau demi-cercle d'opale
Dedans le vague champ de l'air
Et, pressant mainte épaisse nue,
Fait obscurcir à sa venue
Le temps qui se montrait si clair.
Ces pauvres sources épuisées
Qui ne coulaient plus qu'en langueur,
En tressaillent comme fusées
D'une incomparable vigueur ;
je pense, à les voir si hautaines,
Que les eaux de mille fontaines
Ont ramassé dedans ces lieux
Ce qui leur restait de puissance
Pour aller par reconnaissance
Au devant de celles des cieux.
Payen, sauvons-nous dans ta salle
Voilà le nuage crevé ;
O, comme à grands flots il dévale !
Déjà, tout en est abreuvé.
Mon Dieu ! Quel plaisir incroyable !
Que l'eau fait un bruit agréable
Tombant sur ces feuillages verts !
Et que je charmerais l'oreille
Si cette douceur non pareille
Se pouvait trouver en mes vers !
Çà, que l'on m'apporte une coupe :
Du vin frais, il en est saison ;
Puisque Cérès boit à la troupe,
Il faut bien lui faire raison !
Mais non pas avec ce breuvage
De qui le goût fade et sauvage
Ne saurait plaire qu'aux sablons
Ou à quelque jeune pucelle
Qui ne but que de l'eau comme elle
Afin d'avoir les cheveux blonds.
Regarde à l'abri de ces saules
Un pèlerin qui se tapit :
Le dégoût perce ses épaules
Mais il n'en a point de dépit.
Contemple un peu dans cette allée
Thibaut à la mine hâlée
Marcher froidement par compas ;
Le bonhomme sent telle joie
Qu'encore que cette eau le noie,
Si ne s'en ôtera-t-il pas.
Vois déjà dans cette campagne
Ces vignerons tout transportés
Sauter comme genets d'Espagne
Se démenant de tous côtés ;
Entends d'ici tes domestiques
Entrecouper leurs chants rustiques
D'un fréquent battement de mains ;
Tous les coeurs s'en épanouissent
Et les bêtes s'en réjouissent
Aussi bien comme les humains.
Marc-Antoine Girard de Saint-Amant
(1594 – 1661)
La pluie
• fleursdumal.nl magazine
More in: # Classic Poetry Archive, Archive G-H, Archive G-H, Archive S-T, Archive S-T
---
Older Entries »
Thank you for reading FLEURSDUMAL.NL - magazine for art & literature