CLASSIC POETRY
·
The Boy and The Bayonet by Paul Laurence Dunbar (Short story)
·
Carmen Sylva: Der Krieg (Gedicht)
·
Christian Kunda Mutoki: Guy de Maupassant. Une certaine idée de l'homme dans Le Horla
·
The Race Question by Paul Laurence Dunbar (Short story)
·
Emily Dickinson: Wild nights – Wild nights!
·
Sophie Albrecht: Sehnsucht (Gedicht)
·
Emily Dickinson: The Outlet
·
Gérard de Nerval: Les heures de la nuit – Poéme
·
Sara Teasdale: The Look
·
The Annotated Prison Writings of Oscar Wilde
·
Gérard de Nerval: Pensée de Byron – Élégie
·
In Her Own Words. The Life and Poetry of Aelia Eudocia by Brian P. Sowers
THE BOY AND THE BAYONET
It was June, and nearing the closing time of school. The air was full of the sound of bustle and preparation for the final exercises, field day, and drills. Drills especially, for nothing so gladdens the heart of the Washington mother, be she black or white, as seeing her boy in the blue cadet's uniform, marching proudly to the huzzas of an admiring crowd. Then she forgets the many nights when he has come in tired out and dusty from his practice drill, and feels only the pride and elation of the result.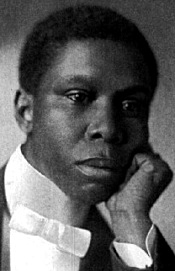 Although Tom did all he could outside of study hours, there were many days of hard work for Hannah Davis, when her son went into the High School. But she took it upon herself gladly, since it gave Bud the chance to learn, that she wanted him to have. When, however, he entered the Cadet Corps it seemed to her as if the first steps toward the fulfilment of all her hopes had been made. It was a hard pull to her, getting the uniform, but Bud himself helped manfully, and when his mother saw him rigged out in all his regimentals, she felt that she had not toiled in vain. And in fact it was worth all the trouble and expense just to see the joy and pride of "little sister," who adored Bud.
As the time for the competitive drill drew near there was an air of suppressed excitement about the little house on "D" Street, where the three lived. All day long "little sister," who was never very well and did not go to school, sat and looked out of the window on the uninteresting prospect of a dusty thoroughfare lined on either side with dull red brick houses, all of the same ugly pattern, interspersed with older, uglier, and viler frame shanties. In the evening Hannah hurried home to get supper against the time when Bud should return, hungry and tired from his drilling, and the chore work which followed hard upon its heels.
Things were all cheerful, however, for as they applied themselves to the supper, the boy, with glowing face, would tell just how his company "A" was getting on, and what they were going to do to companies "B" and "C." It was not boasting so much as the expression of a confidence, founded upon the hard work he was doing, and Hannah and the "little sister" shared that with him.
The child often, listening to her brother, would clap her hands or cry, "Oh, Bud, you're just splendid an' I know you'll beat 'em."
"If hard work'll beat 'em, we've got 'em beat," Bud would reply, and Hannah, to add an admonitory check to her own confidence, would break in with, "Now, don't you be too sho', son; dey ain't been no man so good dat dey wasn't somebody bettah." But all the while her face and manner were disputing what her words expressed.
The great day came, and it was a wonderful crowd of people that packed the great baseball grounds to overflowing. It seemed that all of Washington's coloured population was out, when there were really only about one-tenth of them there. It was an enthusiastic, banner-waving, shouting, hallooing crowd. Its component parts were strictly and frankly partisan, and so separated themselves into sections differentiated by the colours of the flags they carried and the ribbons they wore. Side yelled defiance at side, and party bantered party. Here the blue and white of Company "A" flaunted audaciously on the breeze beside the very seats over which the crimson and gray of "B" were flying, and these in their turn nodded defiance over the imaginary barrier between themselves and "C's" black and yellow.
The band was thundering out "Sousa's High School Cadet's March," the school officials, the judges, and reporters, and some with less purpose were bustling about, discussing and conferring. Altogether doing nothing much with beautiful unanimity. All was noise, hurry, gaiety, and turbulence. In the midst of it all, with blue and white rosettes pinned on their breasts, sat two spectators, tense and silent, while the breakers of movement and sound struck and broke around them. It meant too much to Hannah and "little sister" for them to laugh and shout. Bud was with Company "A," and so the whole programme was more like a religious ceremonial to them. The blare of the brass to them might have been the trumpet call to battle in old Judea, and the far-thrown tones of the megaphone the voice of a prophet proclaiming from the hill-top.
Hannah's face glowed with expectation, and "little sister" sat very still and held her mother's hand save when amid a burst of cheers Company "A" swept into the parade ground at a quick step, then she sprang up, crying shrilly, "There's Bud, there's Bud, I see him," and then settled back into her seat overcome with embarrassment. The mother's eyes danced as soon as the sister's had singled out their dear one from the midst of the blue-coated boys, and it was an effort for her to keep from following her little daughter's example even to echoing her words.
Company "A" came swinging down the field toward the judges in a manner that called for more enthusiastic huzzas that carried even the Freshman of other commands "off their feet." They were, indeed, a set of fine-looking young fellows, brisk, straight, and soldierly in bearing. Their captain was proud of them, and his very step showed it. He was like a skilled operator pressing the key of some great mechanism, and at his command they moved like clockwork. Seen from the side it was as if they were all bound together by inflexible iron bars, and as the end man moved all must move with him. The crowd was full of exclamations of praise and admiration, but a tense quiet enveloped them as Company "A" came from columns of four into line for volley firing. This was a real test; it meant not only grace and precision of movement, singleness of attention and steadiness, but quickness tempered by self-control. At the command the volley rang forth like a single shot. This was again the signal for wild cheering and the blue and white streamers kissed the sunlight with swift impulsive kisses. Hannah and Little Sister drew closer together and pressed hands.
The "A" adherents, however, were considerably cooled when the next volley came out, badly scattering, with one shot entirely apart and before the rest. Bud's mother did not entirely understand the sudden quieting of the adherents; they felt vaguely that all was not as it should be, and the chill of fear laid hold upon their hearts. What if Bud's company, (it was always Bud's company to them), what if his company should lose. But, of course, that couldn't be. Bud himself had said that they would win. Suppose, though, they didn't; and with these thoughts they were miserable until the cheering again told them that the company had redeemed itself.
Someone behind Hannah said, "They are doing splendidly, they'll win, they'll win yet in spite of the second volley."
Company "A," in columns of fours, had executed the right oblique in double time, and halted amid cheers; then formed left halt into line without halting. The next movement was one looked forward to with much anxiety on account of its difficulty. The order was marching by fours to fix or unfix bayonets. They were going at a quick step, but the boys' hands were steady—hope was bright in their hearts. They were doing it rapidly and freely, when suddenly from the ranks there was the bright gleam of steel lower down than it should have been. A gasp broke from the breasts of Company "A's" friends. The blue and white drooped disconsolately, while a few heartless ones who wore other colours attempted to hiss. Someone had dropped his bayonet. But with muscles unquivering, without a turned head, the company moved on as if nothing had happened, while one of the judges, an army officer, stepped into the wake of the boys and picked up the fallen steel.
No two eyes had seen half so quickly as Hannah and Little Sister's who the blunderer was. In the whole drill there had been but one figure for them, and that was Bud, Bud, and it was he who had dropped his bayonet. Anxious, nervous with the desire to please them, perhaps with a shade too much of thought of them looking on with their hearts in their eyes, he had fumbled, and lost all that he was striving for. His head went round and round and all seemed black before him.
He executed the movements in a dazed way. The applause, generous and sympathetic, as his company left the parade ground, came to him from afar off, and like a wounded animal he crept away from his comrades, not because their reproaches stung him, for he did not hear them, but because he wanted to think what his mother and "Little Sister" would say, but his misery was as nothing to that of the two who sat up there amid the ranks of the blue and white holding each other's hands with a despairing grip. To Bud all of the rest of the contest was a horrid nightmare; he hardly knew when the three companies were marched back to receive the judges' decision. The applause that greeted Company "B" when the blue ribbons were pinned on the members' coats meant nothing to his ears. He had disgraced himself and his company. What would his mother and his "Little Sister" say?
To Hannah and "Little Sister," as to Bud, all of the remainder of the drill was a misery. The one interest they had had in it failed, and not even the dropping of his gun by one of Company "E" when on the march, halting in line, could raise their spirits. The little girl tried to be brave, but when it was all over she was glad to hurry out before the crowd got started and to hasten away home. Once there and her tears flowed freely; she hid her face in her mother's dress, and sobbed as if her heart would break.
"Don't cry, Baby! don't cry, Lammie, dis ain't da las' time da wah goin' to be a drill. Bud'll have a chance anotha time and den he'll show 'em somethin'; bless you, I spec' he'll be a captain." But this consolation of philosophy was nothing to "Little Sister." It was so terrible to her, this failure of Bud's. She couldn't blame him, she couldn't blame anyone else, and she had not yet learned to lay all such unfathomed catastrophes at the door of fate. What to her was the thought of another day; what did it matter to her whether he was a captain or a private? She didn't even know the meaning of the words, but "Little Sister," from the time she knew Bud was a private, knew that that was much better than being captain or any of those other things with a long name, so that settled it.
Her mother finally set about getting the supper, while "Little Sister" drooped disconsolately in her own little splint-bottomed chair. She sat there weeping silently until she heard the sound of Bud's step, then she sprang up and ran away to hide. She didn't dare to face him with tears in her eyes. Bud came in without a word and sat down in the dark front room.
"Dat you, Bud?" asked his mother.
"Yassum."
"Bettah come now, supper's puty 'nigh ready."
"I don' want no supper."
"You bettah come on, Bud, I reckon you mighty tired."
He did not reply, but just then a pair of thin arms were put around his neck and a soft cheek was placed close to his own.
"Come on, Buddie," whispered "Little Sister," "Mammy an' me know you didn't mean to do it, an' we don' keer."
Bud threw his arms around his little sister and held her tightly.
"It's only you an' ma I care about," he said, "though I am sorry I spoiled the company's drill; they say "B" would have won anyway on account of our bad firing, but I did want you and ma to be proud."
"We is proud," she whispered, "we's mos' prouder dan if you'd won," and pretty soon she led him by the hand out to supper.
Hannah did all she could to cheer the boy and to encourage him to hope for next year, but he had little to say in reply, and went to bed early.
In the morning, though it neared school time, Bud lingered around and seemed in no disposition to get ready to go.
"Bettah git ready fer school," said Hannah cheerily to him.
"I don't believe I want to go any more," Bud replied.
"Not go any more? Why ain't you shamed to talk that way! O' cose you a goin' to school."
"I'm ashamed to show my face to the boys."
"What you say about de boys? De boys ain't a-goin' to give you no edgication when you need it."
"Oh, I don't want to go, ma; you don't know how I feel."
"I'm kinder sorry I let you go into dat company," said Hannah musingly; "'cause it was de teachin' I wanted you to git, not de prancin' and steppin'; but I did t'ink it would make mo' of a man of you, an' it ain't. Yo' pappy was a po' man, ha'd wo'kin', an' he wasn't high-toned neither, but from the time I first see him to the day of his death I nevah seen him back down because he was afeared of anything," and Hannah turned to her work.
"Little Sister" went up to Bud and slipped her hand in his. "You ain't a-goin' to back down, is you, Buddie?" she said.
"No," said Bud stoutly, as he braced his shoulders, "I'm a-goin'."
But no persuasion could make him wear his uniform.
The boys were a little cold to him, and some were brutal. But most of them recognised the fact that what had happened to Tom Harris might have happened to any one of them. Besides, since the percentage had been shown, it was found that "B" had outpointed them in many ways, and so their loss was not due to the one grave error. Bud's heart sank when he dropped into his seat in the Assembly Hall to find seated on the platform one of the blue-coated officers who had acted as judge the day before. After the opening exercises were over he was called upon to address the school. He spoke readily and pleasantly, laying especial stress upon the value of discipline; toward the end of his address he said: "I suppose Company 'A' is heaping accusations upon the head of the young man who dropped his bayonet yesterday." Tom could have died. "It was most regrettable," the officer continued, "but to me the most significant thing at the drill was the conduct of that cadet afterward. I saw the whole proceeding; I saw that he did not pause for an instant, that he did not even turn his head, and it appeared to me as one of the finest bits of self-control I had ever seen in any youth; had he forgotten himself for a moment and stopped, however quickly, to secure the weapon, the next line would have been interfered with and your whole movement thrown into confusion." There were a half hundred eyes glancing furtively at Bud, and the light began to dawn in his face. "This boy has shown what discipline means, and I for one want to shake hands with him, if he is here."
When he had concluded the Principal called Bud forward, and the boys, even his detractors, cheered as the officer took his hand.
"Why are you not in uniform, sir?" he asked.
"I was ashamed to wear it after yesterday," was the reply.
"Don't be ashamed to wear your uniform," the officer said to him, and Bud could have fallen on his knees and thanked him.
There were no more jeers from his comrades now, and when he related it all at home that evening there were two more happy hearts in that South Washington cottage.
"I told you we was more prouder dan if you'd won," said "Little Sister."
"An' what did I tell you 'bout backin' out?" asked his mother.
Bud was too happy and too busy to answer; he was brushing his uniform.
Paul Laurence Dunbar
(1872 – 1906)
The Boy and The Bayonet
From The Heart Of Happy Hollow, a collection of short stories reprinted in 1904 by Dodd, Mead and Company, New York.
Short Story
• fleursdumal.nl magazine
More in: Archive C-D, Archive C-D, Dunbar, Paul Laurence, Dunbar, Paul Laurence, Paul Laurence Dunbar
---
Der Krieg
Aus Plewna wandert ein Geisterzug,
Die türkischen Helden gefangen,
In Fetzen und barfuss, von Hunger verzehrt,
Die Glieder schlottern und hangen.
Viel Tausende wanken wie Schatten dahin,
Zur Donau ziehen die Armen,
Die nächtlichen Wolken durchheult der Wind,
Laut brüllend, wie Schlachtenerbarmen.
In lautloser Stille, so wandern sie hin
Durch schneeverdichtete Fluren,
Bedeckt mit Leichen – die Raben und Kräh'n
Verkünden der Fallenden Spuren.
Nur Leichen liegen von Plewna hin
Zur Donau in Reihen gesäet,
Ein grässlich' Schlachtfeld, wo Ross und Mann
Am Wagen erfroren, verwehet.
Die Wandernden schreien um Hülfe noch,
Dann knien sie, beten stille,
Mit ihren Armen gen Morgenland,
Und sterben -'s ist Allahs Wille.
Von Plewna zur Donau, wer Kräfte hat,
Vollendet die grausige Reise,
Da glitzert düster im Abendrot
Nicropolis, starrend von Eise.
Und rings ertönt ein Heulen und Schrei'n:
"O wollet uns Speise doch geben!
Was habt Ihr nicht lieber erschossen uns gleich!"
Die Lüfte, die eisigen, beben.
Zehntausend Gefangene schreien nach Brot,
Kein Brot ist zur Stunde zu haben,
Und markerschütternd durchtobt der Schrei
Die Straßen, die Wälle, den Graben.
Zehntausend liegen in jener Nacht
Verhungernd, mit sterbendem Munde,
Die Sieger sind selber von Tod bedroht –
Kein Brot! und nur Eis in der Runde!
Kein Brot! Und von jenseits da winkt das Land,
In dem lange verheißenen Frieden,
Doch hat sie die Donau mit krachendem Eis
In gewaltigen Massen geschieden.
Kein Brot! und es frieret in jener Nacht,
Als hätte Natur sich geschworen,
Den beiden Heeren den Untergang,
Fast waren sie alle verloren.
Doch endlich grauet der Tag, es kann
Die Panzerbarkasse nun wagen,
Vom Eis getragen! ein wenig Brot
Zu gemarterten Helden zu tragen.
Carmen Sylva
(1843-1916)
Der Krieg
Gedicht
• fleursdumal.nl magazine
More in: Archive S-T, Archive S-T, CLASSIC POETRY, WAR & PEACE
---
Christian Kunda Mutoki porte un nouveau regard sur Le Horla de Guy de Maupassant.
Il est précédé d'une préface et suivi d'une postface.
Il vient rafraîchir les problématiques qui touchent à la morale, à l'athéisme, à des amours tumultueuses et infidèles. . .
Le monde d'aujourd'hui diffère-t-il de celui décrit au XIXe siècle par l'écrivain français ? La science a-t-elle amélioré la condition existentielle de l'homme ?
Voici quelques questions majeures qui trouvent ici un regard neuf.
Christian Kunda Mutoki a préparé sa thèse de doctorat à l'Université Paul Verlaine, actuelle Université de la Lorraine (Metz, France). Il est écrivain et professeur de Littérature et civilisation françaises à l'Université de Lubumbashi, en RDC.
GUY DE MAUPASSANT
Une certaine idée de l'homme dans Le Horla
Christian Kunda Mutoki
Cahiers des sciences du langage
Langue Linguistique Littérature
Broché
Format : 15,5 x 24 cm
ISBN : 978-2-8066-3665-2
14 décembre 2018
70 pages
€ 11,5
# New books
Une certaine idée de l'homme dans Le Horla
de Guy de Maupassant
Christian Kunda Mutoki
• fleursdumal.nl magazine
More in: - Book News, - Bookstores, Archive M-N, Archive M-N, Art & Literature News, Guy de Maupassant, Maupassant, Guy de, Maupassant, Guy de
---
THE RACE QUESTION
Scene—Race track. Enter old coloured man, seating himself.
"Oomph, oomph. De work of de devil sho' do p'ospah. How 'do, suh? Des tol'able, thankee, suh. How you come on? Oh, I was des a-sayin' how de wo'k of de ol' boy do p'ospah. Doesn't I frequent the racetrack? No, suh; no, suh. I's Baptis' myse'f, an' I 'low hit's all devil's doin's. Wouldn't 'a' be'n hyeah to-day, but I got a boy named Jim dat's long gone in sin an' he gwine ride one dem hosses. Oomph, dat boy! I sut'ny has talked to him and labohed wid him night an' day, but it was allers in vain, an' I's feahed dat de day of his reckonin' is at han'.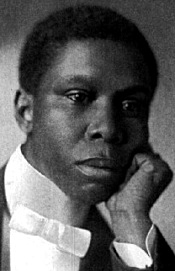 "Ain't I nevah been intrusted in racin'? Humph, you don't s'pose I been dead all my life, does you? What you laffin' at? Oh, scuse me, scuse me, you unnerstan' what I means. You don' give a ol' man time to splain hisse'f. What I means is dat dey has been days when I walked in de counsels of de on-gawdly and set in de seats of sinnahs; and long erbout dem times I did tek most ovahly strong to racin'.
"How long dat been? Oh, dat's way long back, 'fo' I got religion, mo'n thuty years ago, dough I got to own I has fell from grace several times sense.
"Yes, suh, I ust to ride. Ki-yi! I nevah furgit de day dat my ol' Mas' Jack put me on 'June Boy,' his black geldin', an' say to me, 'Si,' says he, 'if you don' ride de tail offen Cunnel Scott's mare, "No Quit," I's gwine to larrup you twell you cain't set in de saddle no mo'.' Hyah, hyah. My ol' Mas' was a mighty han' fu' a joke. I knowed he wan't gwine to do nuffin' to me.
"Did I win? Why, whut you spec' I's doin' hyeah ef I hadn' winned? W'y, ef I'd 'a' let dat Scott maih beat my 'June Boy' I'd 'a' drowned myse'f in Bull Skin Crick.
"Yes, suh, I winned; w'y, at de finish I come down dat track lak hit was de Jedgment Day an' I was de las' one up! Ef I didn't race dat maih's tail clean off, I 'low I made hit do a lot o' switchin'. An' aftah dat my wife Mandy she ma'ed me. Hyah, hyah, I ain't bin much on hol'in' de reins sence.
"Sh! dey comin' in to wa'm up. Dat Jim, dat Jim, dat my boy; you nasty putrid little rascal. Des a hundred an' eight, suh, des a hundred an' eight. Yas, suh, dat's my Jim; I don't know whaih he gits his dev'ment at.
"What's de mattah wid dat boy? Whyn't he hunch hisse'f up on dat saddle right? Jim, Jim, whyn't you limber up, boy; hunch yo'se'f up on dat hoss lak you belonged to him and knowed you was dah. What I done showed you? De black raskil, goin' out dah tryin' to disgrace his own daddy. Hyeah he come back. Dat's bettah, you scoun'ril.
"Dat's a right smaht-lookin' hoss he's a-ridin', but I ain't a-trustin' dat bay wid de white feet—dat is, not altogethah. She's a favourwright too; but dey's sumpin' else in dis worl' sides playin' favourwrights. Jim bettah had win dis race. His hoss ain't a five to one shot, but I spec's to go way fum hyeah wid money ernuff to mek a donation on de pa'sonage.
"Does I bet? Well, I don' des call hit bettin'; but I resks a little w'en I t'inks I kin he'p de cause. 'Tain't gamblin', o' co'se; I wouldn't gamble fu nothin', dough my ol' Mastah did ust to say dat a honest gamblah was ez good ez a hones' preachah an' mos' nigh ez skace.
"Look out dah, man, dey's off, dat nasty bay maih wid de white feet leadin' right fu'm 'de pos'. I knowed it! I knowed it! I had my eye on huh all de time. Oh, Jim, Jim, why didn't you git in bettah, way back dah fouf? Dah go de gong! I knowed dat wasn't no staht. Troop back dah, you raskils, hyah, hyah.
"I wush dat boy wouldn't do so much jummying erroun' wid dat hoss. Fust t'ing he know he ain't gwine to know whaih he's at.
"Dah, dah dey go ag'in. Hit's a sho' t'ing dis time. Bettah, Jim, bettah. Dey didn't leave you dis time. Hug dat bay mare, hug her close, boy. Don't press dat hoss yit. He holdin' back a lot o' t'ings.
"He's gainin'! doggone my cats, he's gainin'! an' dat hoss o' his'n gwine des ez stiddy ez a rockin'-chair. Jim allus was a good boy.
"Confound these spec's, I cain't see 'em skacely; huh, you say dey's neck an' neck; now I see 'em! now I see 'em! and Jimmy's a-ridin' like——Huh, huh, I laik to said sumpin'.
"De bay maih's done huh bes', she's done huh bes'! Dey's turned into the stretch an' still see-sawin'. Let him out, Jimmy, let him out! Dat boy done th'owed de reins away. Come on, Jimmy, come on! He's leadin' by a nose. Come on, I tell you, you black rapscallion, come on! Give 'em hell, Jimmy! give 'em hell! Under de wire an' a len'th ahead. Doggone my cats! wake me up w'en dat othah hoss comes in.
"No, suh, I ain't gwine stay no longah, I don't app'ove o' racin', I's gwine 'roun' an' see dis hyeah bookmakah an' den I's gwine dreckly home, suh, dreckly home. I's Baptis' myse'f, an' I don't app'ove o' no sich doin's!"
Paul Laurence Dunbar
(1872 – 1906)
The Race Question
From The Heart Of Happy Hollow, a collection of short stories reprinted in 1904 by Dodd, Mead and Company, New York.
Short story
• fleursdumal.nl magazine
More in: Archive C-D, Archive C-D, Dunbar, Paul Laurence, Dunbar, Paul Laurence, Paul Laurence Dunbar
---
Wild nights – Wild nights!
Wild nights – Wild nights!
Were I with thee
Wild nights should be
Our luxury!
Futile – the winds –
To a Heart in port –
Done with the Compass –
Done with the Chart!
Rowing in Eden –
Ah – the Sea!
Might I but moor – tonight –
In thee!
Emily Dickinson
(1830-1886)
Wild nights – Wild nights!
• fleursdumal.nl magazine
More in: Archive C-D, Archive C-D, Dickinson, Emily
---
Sehnsucht
Entfernter Freund!
Um den auf immer
Im stillen Zimmer
Mein Auge weint;
Dann, wenn die Sterne
Am Himmel blinken,
Und Liebe winken,
Denk ich der Ferne
In der du, ach!
Jetzt um mich leidest,
Und Freuden meidest,
Mit Thränen nach.
Und wenn mein Freund
Im Stralenkleide,
Zu meinem Leide
Mitleidig scheint;
Da werf ich mich,
Mit stummen Sehnen
Und tausend Thränen –
O! sähst du mich!
An jene Flüsse
Zur Erde nieder,
Die unsre Lieder
Und unsere Küsse
Beym Sternenschein
So oft belauschten,
und sanfter rauschten
Durch diesen Hayn –
Ach! keine Lieder
Und keine Küsse,
Ihr – Hayn – und Flüsse!
Belauscht ihr wieder –
Und denk an dich,
An jene Zeiten,
So voller Freuden
Für mich und dich;
Dann ruf ich dich
Durch alle Wälder,
Durch Thal und Felder
Als hört'st du mich.
Und wüst und schaurig
Ist Hayn – und Trifte,
Wie Todtengrüfte,
So bang und traurig.
O! Mond und Sterne,
Blickt tausend Küsse
Und tausend Grüsse
Dem in der Ferne,
Ihr könnt' ihn finden!
So ruf und weine
Ich oft alleine
In öden Gründen.
So lächelt dir
Der Mond oft Küsse
So traurig süsse
Mein Freund von mir.
Sophie Albrecht
(1757-1840)
Gedicht
Im Junius 1783
• fleursdumal.nl magazine
More in: Archive A-B, Archive A-B, CLASSIC POETRY, Galerie Deutschland
---
The Outlet
My river runs to thee:
Blue sea, wilt welcome me?
My river waits reply.
Oh sea, look graciously!
I'll fetch thee brooks
From spotted nooks,—
Say, sea,
Take me!
Emily Dickinson
(1830-1886)
The Outlet, 1860
• fleursdumal.nl magazine
More in: Archive C-D, Dickinson, Emily
---
Les heures de la nuit – Poéme
Nous sommes des Heures heureuses
Par qui le Plaisir est conduit;
Quand les étoiles amoureuses
Percent le voile de la nuit,
Près de la beauté qui repose,
Œil entr'ouvert, bouche mi-close,
Vers un lit parfumé de rose,
Nous guidons César et l'Amour.
Et, là, nous demeurons sans trêve
Jusqu'au moment où, comme un rêve,
L'Aube naissante nous enlève
Sur le premier rayon du jour.
Gérard de Nerval
(1808 – 1855)
Les heures de la nuit – Poéme
• fleursdumal.nl magazine
More in: Archive M-N, Nerval, Gérard de, Nerval, Gérard de
---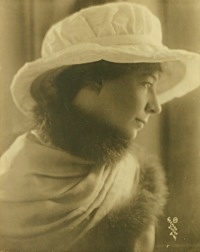 The Look
Strephon kissed me in the spring,
Robin in the fall,
But Colin only looked at me
And never kissed at all.
Strephon's kiss was lost in jest,
Robin's lost in play,
But the kiss in Colin's eyes
Haunts me night and day.
Sara Teasdale
(1884-1933)
The Look
• fleursdumal.nl magazine
More in: Archive S-T, Archive S-T, Teasdale, Sara
---
"And I? May I say nothing, my lord?" With these words, Oscar Wilde's courtroom trials came to a close. The lord in question, High Court justice Sir Alfred Wills, sent Wilde to the cells, sentenced to two years in prison with hard labor for the crime of "gross indecency" with other men.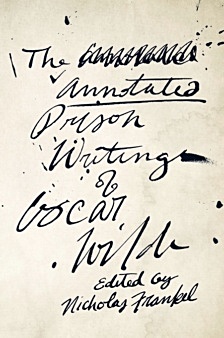 As cries of "shame" emanated from the gallery, the convicted aesthete was roundly silenced.
But he did not remain so. Behind bars and in the period immediately after his release, Wilde wrote two of his most powerful works—the long autobiographical letter De Profundis and an expansive best-selling poem, The Ballad of Reading Gaol.
In The Annotated Prison Writings of Oscar Wilde, Nicholas Frankel collects these and other prison writings, accompanied by historical illustrations and his rich facing-page annotations. As Frankel shows, Wilde experienced prison conditions designed to break even the toughest spirit, and yet his writings from this period display an imaginative and verbal brilliance left largely intact.
Wilde also remained politically steadfast, determined that his writings should inspire improvements to Victorian England's grotesque regimes of punishment. But while his reformist impulse spoke to his moment, Wilde also wrote for eternity.
At once a savage indictment of the society that jailed him and a moving testimony to private sufferings, Wilde's prison writings—illuminated by Frankel's extensive notes—reveal a very different man from the famous dandy and aesthete who shocked and amused the English-speaking world.
Nicholas Frankel is Professor of English at Virginia Commonwealth University.
"Frankel provides a valuable service in comprehensively editing these works for a fresh generation of readers." — Joseph Bristow, University of California, Los Angeles
The Annotated Prison Writings of Oscar Wilde
Oscar Wilde
Edited by Nicholas Frankel
Harvard University Press
Paperback
408 pages
Publication: May 2018
ISBN 9780674984387
€17.00
# more books
The Annotated Prison Writings of Oscar Wilde
-Clemency Petition to the Home Secretary, 2 July 1896
-De Profundis
-Letter to the Daily Chronicle, 27 May 1897
-The Ballad of Reading Gaol
-Letter to the Daily Chronicle, 23 March 1898
• fleursdumal.nl magazine
More in: - Book News, - Book Stories, Archive W-X, Archive W-X, Art & Literature News, CRIME & PUNISHMENT, REPRESSION OF WRITERS, JOURNALISTS & ARTISTS, Wilde, Oscar, Wilde, Oscar
---
Pensée de Byron – Élégie
Par mon amour et ma constance,
J'avais cru fléchir ta rigueur,
Et le souffle de l'espérance
Avait pénétré dans mon coeur ;
Mais le temps, qu'en vain je prolonge,
M'a découvert la vérité,
L'espérance a fui comme un songe…
Et mon amour seul m'est resté!
Il est resté comme un abîme
Entre ma vie et le bonheur,
Comme un mal dont je suis victime,
Comme un poids jeté sur mon coeur!
Pour fuir le piège où je succombe,
Mes efforts seraient superflus;
Car l'homme a le pied dans la tombe,
Quand l'espoir ne le soutient plus.
J'aimais à réveiller la lyre,
Et souvent, plein de doux transports,
J'osais, ému par le délire,
En tirer de tendres accords.
Que de fois, en versant des larmes,
J'ai chanté tes divins attraits !
Mes accents étaient pleins de charmes,
Car c'est toi qui les inspirais.
Ce temps n'est plus, et le délire
Ne vient plus animer ma voix;
Je ne trouve point à ma lyre
Les sons qu'elle avait autrefois.
Dans le chagrin qui me dévore,
Je vois mes beaux jours s'envoler;
Si mon oeil étincelle encore,
C'est qu'une larme va couler!
Brisons la coupe de la vie;
Sa liqueur n'est que du poison;
Elle plaisait à ma folie,
Mais elle enivrait ma raison.
Trop longtemps épris d'un vain songe,
Gloire ! amour ! vous eûtes mon coeur:
O Gloire ! tu n'es qu'un mensonge;
Amour! tu n'es point le bonheur!
Gérard de Nerval
(1808 – 1855)
Pensée de Byron – Élégie
fleursdumal.nl magazine
More in: Archive M-N, Byron, Lord, Nerval, Gérard de
---
In Her Own Words: The Life and Poetry of Aelia Eudocia is the first full-length study to examine Eudocia's writings as a unified whole and to situate them within their wider fifth-century literary, social, and religious contexts.
Responsible for over 3,000 lines of extant poetry, Eudocia is one of the best-preserved ancient female poets. Because she wrote in a literary mode frequently suppressed by proto-orthodox (male) leaders, much of her poetry does not survive, and what does survive remains understudied and underappreciated.
This book represents a detailed investigation into Eudocia's works: her epigraphic poem in honor of the therapeutic bath at Hammat Gader, her Homeric cento—a poetic paraphrase of the Bible using lines from Homer—and her epic on the fictional magician-turned-Christian, Cyprian of Antioch.
Reading her poetry as a whole and in context, Eudocia emerges as an exceptional author representing three unique late-antique communities: poets interested in preserving and transforming classical literature; Christians whose religious views positioned them outside and against traditional power structures; and women who challenged social, religious, and literary boundaries.
Brian P. Sowers is Assistant Professor of Classics at Brooklyn College, City University of New York.
In Her Own Words
The Life and Poetry of Aelia Eudocia
Brian P. Sowers
Hellenic Studies Series 80
Harvard University Press
Paperback
ISBN 9780674987371
275 pages
€22.50
Publication: January 2019
# new books
Aelia Eudocia
Life and work – poetry
fleursdumal.nl magazine
More in: - Book News, Archive E-F, Archive E-F, Archive S-T, Art & Literature News, CLASSIC POETRY
---
Older Entries »
Thank you for reading FLEURSDUMAL.NL - magazine for art & literature