CLASSIC POETRY
·
Mary Gardiner Horsford: The Poet's Lesson
·
Maria Janitschek: Ein modernes Weib (Gedicht)
·
Charles Sangster: Ingratitude
·
Mary Gardiner Horsford: The Phantom Bride. – Indian Legends
·
Emily Dickinson: A Portrait (Poem)
·
Mrs. Sigourne: "Laborare est Orare"
·
Charles Sangster: True Love
·
Ambrose Bierce: Three and One are One
·
Marie von Ebner-Eschenbach: Sommermorgen
·
Marie von Ebner-Eschenbach: Grenzen der Liebe
·
Walt Whitman: On the Beach at Night
·
Abraham a Santa Clara: Die Fischpredigt des hl. Antonius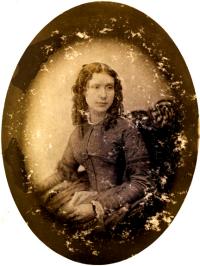 The Poet's Lesson
There came a voice from the realm of thought,
And my spirit bowed to hear,–
A voice with majestic sadness fraught,
By the grace of God most clear.
A mighty tone from the solemn Past,
Outliving the Poet-lyre,
Borne down on the rush of Time's fitful blast.
Like the cloven tongues of fire.
Wouldst thou fashion the song, O! Poet-heart,
For a mission high and free?
The drama of Life, in its every part,
Must a living poem be.
Wouldst thou speed the knight to the battle-field,
In a proven suit of mail?
On the world's highway, with Faith's broad shield,
The peril go forth to hail.
For the noble soul, there is noble strife,
And the sons of earth attain,
Through the wild turmoil and storm of Life,
To discipline, through pain.
Think not that Poesy liveth alone,
In the flow of measured rhyme;
The noble deed with a mightier tone
Shall sound through latest time.
Then poems two, at each upward flight,
In glorious measure fill;
Be the Poem in words, one of beauty and might,
But the Life one, loftier still.
Mary Gardiner Horsford
(1824-1855)
The Poet's Lesson.
• fleursdumal.nl magazine
More in: Archive G-H, Archive G-H, CLASSIC POETRY
---
Ein modernes Weib
Ein Mann beleidigte ein Weib. Es war
Von jenen schnöden Thaten eine, die
Kein Weib vergessen und vergeben kann.
Geraume Zeit verstrich. Da eines Abends
Ward an die Thür des Frevlers laut gepocht.
Er rief: "Herein", und sah voll tiefen Staunens,
In Trauerkleidern eine Frau vor sich.
Sie schlug den Schleier bald zurück. Er blickte
In ihre großen stolzerstarrten Augen,
In diese großen schmerzversengten Augen …
Er lächelte verlegen, denn ein Schauer
Erfaßte ihn … Er bot ihr höflich Platz,
Sie aber dankte, und mit ruhiger Stimme
Sprach sie zu ihm: "Du hast mich schwer beleidigt,
Es war nur Gott dabei … vor diesem Gott,
Vor dir, und mir allein, will ich den Flecken
Den Makel meiner Ehre, zugefügt
Von deiner Hand, verlöschen.
Höre nun!
Um dies zu thun, bleibt mir ein Mittel nur:
Ich kann nicht gehn, um einem fremden Menschen
Das was ich selbst mir kaum zu sagen wage,
Zu offenbaren. Für mich herrscht kein Richter,
Er wär′ denn blind und taub und stumm, deshalb
(Ein Schildern des Vergangenen glich′ aufs Haar
Der neuen That, hieß′ selber mich entehren),
Deshalb gibt′s eins nur: hier sind Waffen, wähle!"
Sie stellte auf den Tisch ein Kästchen hin
Und öffnete den Deckel. – –
Lange standen
Die beiden Menschen stumm. Er sah sie an,
Sie hielt das glänzend große Aug′ gerichtet
Fest auf die Waffen.
Plötzlich brach er aus
In lautes Lachen. Da durchglühte feurig
Ein tiefes Rot die farbenlosen Wangen
Der jungen Frau. Wie, wenn die ganze Antwort
Dies Lachen wär′? Sie hätte schreien mögen
Vor Wut und Elend. Aber sie bezwang sich,
Und sagte mild: "Wenn dir ein Unvorsichtiger
Zufällig auf den Fuß getreten wäre,
Du würdest ohne lange Ueberlegung
Ihm deine Karte in das Antlitz schleudern,
Nichts Lächerliches fändest du dabei.
Nun denk′: nicht auf den Fuß trat mir ein Mensch,
Mein Herz trat er in Stücke, meine Ehre!
Verlang′ ich mehr, als du verlangen würdest
Für einen unvorsichtigen Schritt, sag′ selbst,
Ist das nicht billig?"
Lächelnd sah er ih
Ins zornerglühte Antlitz. "Liebes Kind,
Du scheinst es zu vergessen, daß ein Weib
Sich nimmer schlagen kann mit einem Manne.
Entweder geh zum Richter, liebes Kind,
Gesteh ihm alles, gerne unterwerfe
Ich seinem Urteil mich. Nicht? Nun dann bleibt
Dir nur das eine noch: vergesse, was du
Beleidigung und Schmach nennst. Siehst du, Liebe,
Das Weib ist da zum Dulden und Vergeben …"
Jetzt lachte sie.
"Entweder Selbstentehrung
Wenn nicht, ein ruhiges Tragen seiner Schmach,
Und das, das ist die Antwort, die ein Mann
In unserer hellen Zeit zu geben wagt
Der Frau, die er beleidigt."
"Eine andere
Wär′ gegen den Brauch."
"So wisse, daß das Weib
Gewachsen ist im neunzehnten Jahrhundert,"
Sprach sie mit großem Aug′, und schoß ihn nieder.
Maria Janitschek
(1859 – 1927)
Gedicht
Ein modernes Weib
• fleursdumal.nl magazine
More in: Archive I-J, Archive I-J, CLASSIC POETRY, The Ideal Woman
---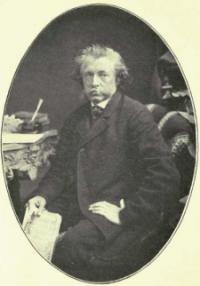 Ingratitude
Full on the wave the moonlight weeps,
To quiet its weary breast;
Cruelly cold the mad wave leaps,
With the moonshine on its crest;
Or with scowl, or growl, to the shore it creeps,
And sinks to its selfish rest.
Full on yon man-brute smiles the wife,
To gladden his turbid breast;
Savagely stern he seeks the life
Where he erewhile sought for zest;
With a curse, or worse, he ends the strife,
And sinks to his drunken rest.
Sea! has the moon no charms for thee
That can touch thy cruel breast?
Man! cannot woman's charity
Give ease to thy soul oppressed?
Thou shalt flee, O sea! the moon's witchery,
Till man has his final rest!
Charles Sangster
(1822 – 1893)
Ingratitude
• fleursdumal.nl magazine
More in: Archive S-T, Archive S-T, CLASSIC POETRY
---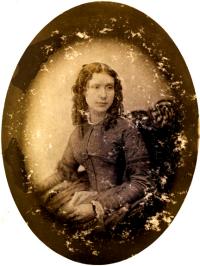 During the Revolutionary war, a young American lady was murdered, while dressed in her bridal robe, by a party of Indians, sent by her betrothed to conduct her to the village where he was encamped.
After the deed was done, they carried her long hair to her lover, who, urged by a frantic despair, hurried to the spot to assure himself of the truth of the tale, and shortly after threw himself, in battle, on the swords of his countrymen.
After this event, the Indians were never successful in their warfare, the spectre of their victim presenting itself continually between them and the enemy.
The Phantom Bride. – Indian Legends
The worn bird of Freedom had furled o'er our land
The shattered wings, pierced by the despot's rude hand,
And stout hearts were vowing, 'mid havoc and strife,
To Liberty, fortune, fame, honor, and life.
The red light of Morning had scarcely betrayed
The sweet summer blossoms that slept in the glade,
When a horseman rode forth from his camp in the wood,
And paused where a cottage in loneliness stood.
The ruthless marauder preceded him there,
For the green vines were torn from the trellis-work fair,
The flowers in the garden all hoof-trodden lay,
And the rafters were black with the smoke of the fray:
But the desolate building he heeded not long,
Was it echo, the wind, or the notes of a song?
One moment for doubt, and he stood by the side
Of the dark-eyed young maiden, his long-promised bride.
Few and short were their words, for the camp of the foe
Was but severed from them, by a stream's narrow flow,
And her fair cheek grew pale at the forest bird's start,
But he said, as he mounted his steed to depart,
"Nay, fear not, but trust to the chief for thy guide,
And the light of the morrow shall see thee my bride."
Why faltered the words ere the sentence was o'er?
Why trembled each heart like the surf on the shore?
In a marvellous legend of old it is said,
That the cross where the Holy One suffered and bled
Was built of the aspen, whose pale silver leaf,
Has ever more quivered with horror and grief;
And e'er since the hour, when thy pinion of light
Was sullied in Eden, and doomed, through a night
Of Sin and of Sorrow, to struggle above,
Hast thou been a trembler, O beautiful Love!
'T was the deep hush of midnight; the stars from the sky
Looked down with the glance of a seraph's bright eye,
When it cleaveth in vision from Deity's shrine
Through infinite space and creation divine,
As the maiden came forth for her bridal arrayed,
And was led by the red men through forest and shade,
Till they paused where a fountain gushed clear in its play,
And the tall pines rose dark and sublime o'er their way.
Alas for the visions that, joyous and pure,
Wove a vista of light through the Future's obscure!
Contention waxed fierce 'neath the evergreen boughs,
And the braves of the chieftain were false to his vows;
In vain knelt the Pale-Face to merciless wrath,
The tomahawk gleamed on her desolate path,
One prayer for her lover, one look towards the sky,
And the dark hand of Death closed the love-speaking eye.
They covered with dry leaves the cold corpse and fair,
And bore the long tresses of soft, golden hair,
In silence and fear, through the dense forest wide,
To the home that the lover had made for his bride.
He knew by their waving those tresses of gold,
Now damp with the life-blood that darkened each fold,
And, mounting his steed, pausing never for breath
Sought the spot where the huge trees stood sentries of Death;
Tore wildly the leaves from the loved form away,
And kissed the pale lips of inanimate clay.
But hark! through the green wood what sounded afar,
'T was the trumpet's loud peal–the alarum of war!
Again on his charger, through forest, o'er plain,
The soldier rode swift to his ranks 'mid the slain:
They faltered, they wavered, half turning to fly
As their leader dashed frantic and fearlessly by,
The damp turf grew crimson wherever he trod,
Where his sword was uplifted a soul went to God.
But that brave arm alone might not conquer in strife,
The madness of grief was conflicting with Life;
His steed fell beneath him, the death-shot whizzed by,
And he rushed on the swords of the victors to die.
'Neath the murmuring pine trees they laid side by side,
The gallant young soldier, the fair, murdered bride:
And never again from that traitorous night,
The red man dared stand in the battle's fierce storm,
For ever before him a phantom of light,
Rose up in the white maiden's beautiful form;
And when he would rush on the foe from his lair,
Those locks of pale gold floated past on the air.
Mary Gardiner Horsford
(1824-1855)
The Phantom Bride. – Indian Legends
• fleursdumal.nl magazine
More in: Archive G-H, Archive G-H, CLASSIC POETRY, Western Fiction
---
A Portrait
A face devoid of love or grace,
A hateful, hard, successful face,
A face with which a stone
Would feel as thoroughly at ease
As were they old acquaintances, —
First time together thrown.
Emily Dickinson
(1830-1886)
A Portrait
• fleursdumal.nl magazine
More in: Archive C-D, Archive C-D, Dickinson, Emily
---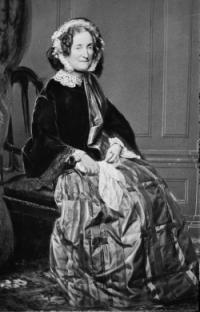 "Laborare est Orare"
To labor is to pray,
As some dear saint has said,
And with this truth for many a day
Have I been comforted.
The Lord has made me bold
When I have labored most,
And with his gifts so manifold,
Has given the Holy Ghost
When I have idle been
Until the sun went down,
Mine eyes, so dim, have never seen
His bright, prophetic crown.
O, praise the Lord for work
Which maketh time so fleet,
In which accusers never lurk,
Whose end is very sweet.
Mrs. Sigourne
(Lydia Huntley Sigourney,
1791 – 1865)
"Laborare est Orare"
• fleursdumal.nl magazine
More in: Archive S-T, Archive S-T, CLASSIC POETRY
---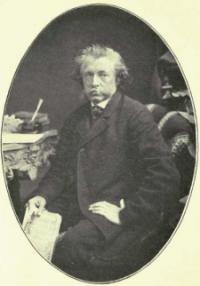 True Love
Her love is like the hardy flower
That blooms amid the Alpine snows;
Deep-rooted in an icy bower,
No blast can chill its sweet repose;
But fresh as is the tropic rose,
Drenched in mellowest sunny beams,
It has as sweet delicious dreams
As any flower that grows.
And though an avalanche came down
And robbed it of the light of day,
That which withstood the tempest's frown
In grief would never pine away.
Hope might withhold her feeblest ray,
Within her bosom's snowy tomb
Love still would wear its everbloom,
The gayest of the gay.
Charles Sangster
(1822 – 1893)
True Love
•fleursdumal.nl magazine
More in: Archive S-T, Archive S-T, CLASSIC POETRY
---
Three and One are One
In the year 1861 Barr Lassiter, a young man of twenty-two, lived with his parents and an elder sister near Carthage, Tennessee. The family were in somewhat humble circumstances, subsisting by cultivation of a small and not very fertile plantation. Owning no slaves, they were not rated among "the best people" of their neighborhood; but they were honest persons of good education, fairly well mannered and as respectable as any family could be if uncredentialed by personal dominion over the sons and daughters of Ham.
The elder Lassiter had that severity of manner that so frequently affirms an uncompromising devotion to duty, and conceals a warm and affectionate disposition. He was of the iron of which martyrs are made, but in the heart of the matrix had lurked a nobler metal, fusible at a milder heat, yet never coloring nor softening the hard exterior. By both heredity and environment something of the man's inflexible character had touched the other members of the family; the Lassiter home, though not devoid of domestic affection, was a veritable citadel of duty, and duty—ah, duty is as cruel as death!
When the war came on it found in the family, as in so many others in that State, a divided sentiment; the young man was loyal to the Union, the others savagely hostile. This unhappy division begot an insupportable domestic bitterness, and when the offending son and brother left home with the avowed purpose of joining the Federal army not a hand was laid in his, not a word of farewell was spoken, not a good wish followed him out into the world whither he went to meet with such spirit as he might whatever fate awaited him.
Making his way to Nashville, already occupied by the Army of General Buell, he enlisted in the first organization that he found, a Kentucky regiment of cavalry, and in due time passed through all the stages of military evolution from raw recruit to experienced trooper. A right good trooper he was, too, although in his oral narrative from which this tale is made there was no mention of that; the fact was learned from his surviving comrades. For Barr Lassiter has answered "Here" to the sergeant whose name is Death.
Two years after he had joined it his regiment passed through the region whence he had come. The country thereabout had suffered severely from the ravages of war, having been occupied alternately (and simultaneously) by the belligerent forces, and a sanguinary struggle had occured in the immediate vicinity of the Lassiter homestead. But of this the young trooper was not aware.
Finding himself in camp near his home, he felt a natural longing to see his parents and sister, hoping that in them, as in him, the unnatural animosities of the period had been softened by time and separation. Obtaining a leave of absence, he set foot in the late summer afternoon, and soon after the rising of the full moon was walking up the gravel path leading to the dwelling in which he had been born.
Soldiers in war age rapidly, and in youth two years are a long time. Barr Lassiter felt himself an old man, and had almost expected to find the place a ruin and a desolation. Nothing, apparently, was changed. At the sight of each dear and familiar object he was profoundly affected. His heart beat audibly, his emotion nearly suffocated him; an ache was in his throat. Unconsciously he quickened his pace until he almost ran, his long shadow making grotesque efforts to keep its place beside him.
The house was unlighted, the door open. As he approached and paused to recover control of himself his father came out and stood bare-headed in the moonlight.
"Father!" cried the young man, springing forward with outstretched hand—"Father!"
The elder man looked him sternly in the face, stood a moment motionless and without a word withdrew into the house. Bitterly disappointed, humiliated, inexpressibly hurt and altogether unnerved, the soldier dropped upon a rustic seat in deep dejection, supporting his head upon his trembling hand. But he would not have it so: he was too good a soldier to accept repulse as defeat. He rose and entered the house, passing directly to the "sitting-room."
It was dimly lighted by an uncurtained east window. On a low stool by the hearthside, the only article of furniture in the place, sat his mother, staring into a fireplace strewn with blackened embers and cold ashes. He spoke to her—tenderly, interrogatively, and with hesitation, but she neither answered, nor moved, nor seemed in any way surprised. True, there had been time for her husband to apprise her of their guilty son's return. He moved nearer and was about to lay his hand upon her arm, when his sister entered from an adjoining room, looked him full in the face, passed him without a sign of recognition and left the room by a door that was partly behind him. He had turned his head to watch her, but when she was gone his eyes again sought his mother. She too had left the place.
Barr Lassiter strode to the door by which he had entered. The moonlight on the lawn was tremulous, as if the sward were a rippling sea. The trees and their black shadows shook as in a breeze. Blended with its borders, the gravel walk seemed unsteady and insecure to step on. This young soldier knew the optical illusions produced by tears. He felt them on his cheek, and saw them sparkle on the breast of his trooper's jacket. He left the house and made his way back to camp.
The next day, with no very definite intention, with no dominant feeling that he could rightly have named, he again sought the spot. Within a half-mile of it he met Bushrod Albro, a former playfellow and schoolmate, who greeted him warmly.
"I am going to visit my home," said the soldier.The other looked at him rather sharply, but said nothing.
"I know," continued Lassister, "that my folks have not changed, but—"
There have been changes," Albro interrupted—"everything changes. I'll go with you if you don't mind. We can talk as we go."
But Albro did not talk.
Instead of a house they found only fire-blackened foundations of stone, enclosing an area of compact ashes pitted by rains.
Lassiter's astonishment was extreme.
"I could not find the right way to tell you," said Albro. "In the fight a year ago your house was burned by a Federal shell."
"And my family—where are they?"
"In Heaven, I hope. All were killed by the shell."
Ambrose Bierce
(1842 – 1913/1914 ?)
Three and One are One
• fleursdumal.nl magazine
More in: Archive A-B, Archive A-B, Bierce, Ambrose, Bierce, Ambrose
---
Sommermorgen
Auf Bergeshöhen schneebedeckt,
Auf grünen Hügeln weitgestreckt
Erglänzt die Morgensonne;
Die tauerfrischten Zweige hebt
Der junge Buchenwald und bebt
Und bebt in Daseinswonne.
Es stürzt in ungestümer Lust
Herab aus dunkler Felsenbrust
Der Gießbach mit Getose,
Und blühend Leben weckt sein Hauch
Im stolzen Baum, im niedren Strauch,
In jedem zarten Moose.
Und drüben wo die Wiese liegt,
Im Blütenschmuck, da schwirrt und fliegt
Der Mücken Schwarm und Immen.
Wie sich's im hohen Grase regt
Und froh geschäftig sich bewegt,
Und summt mit feinen Stimmen.
Es steigt die junge Lerche frei
Empor gleich einem Jubelschrei
Im Wirbel ihrer Lieder.
Im nahen Holz der Kuckuck ruft,
Die Amsel segelt durch die Luft
Auf goldenem Gefieder.
O Welt voll Glanz und Sonnenschein,
O rastlos Werden, holdes Sein,
O höchsten Reichtums Fülle!
Und dennoch, ach – vergänglich nur
Und todgeweiht, und die Natur
Ist Schmerz in Schönheitshülle.
Marie Ebner-Eschenbach
(1830 – 1916)
Sommermorgen
• fleursdumal.nl magazine
More in: Archive E-F, Archive E-F, CLASSIC POETRY
---
Grenzen der Liebe
Alles kann Liebe:
zürnen und zagen,
leiden und wagen,
demütig werben,
töten, verderben,
alles kann Liebe.
Alles kann Liebe:
lachend entbehren,
weinend gewähren,
heißes Verlangen
nähren in bangen,
in einsamen Tagen –
alles kann Liebe –
nur nicht entsagen!
Marie Ebner-Eschenbach
(1830 – 1916)
Grenzen der Liebe
•fleursdumal.nl magazine
More in: Archive E-F, Archive E-F, CLASSIC POETRY
---
On the Beach at Night
On the beach at night,
Stands a child with her father,
Watching the east, the autumn sky.
Up through the darkness,
While ravening clouds, the burial clouds, in black masses spreading,
Lower sullen and fast athwart and down the sky,
Amid a transparent clear belt of ether yet left in the east,
Ascends large and calm the lord-star Jupiter,
And nigh at hand, only a very little above,
Swim the delicate sisters the Pleiades.
From the beach the child holding the hand of her father,
Those burial-clouds that lower victorious soon to devour all,
Watching, silently weeps.
Weep not, child,
Weep not, my darling,
With these kisses let me remove your tears,
The ravening clouds shall not long be victorious,
They shall not long possess the sky, they devour the stars only in apparition,
Jupiter shall emerge, be patient, watch again another night, the Pleiades shall emerge,
They are immortal, all those stars both silvery and golden shall shine out again,
The great stars and the little ones shall shine out again, they endure,
The vast immortal suns and the long-enduring pensive moons shall again shine.
Then dearest child mournest thou only for Jupiter?
Considerest thou alone the burial of the stars?
Something there is,
(With my lips soothing thee, adding I whisper,
I give thee the first suggestion, the problem and indirection,)
Something there is more immortal even than the stars,
(Many the burials, many the days and nights, passing away,)
Something that shall endure longer even than lustrous Jupiter
Longer than sun or any revolving satellite,
Or the radiant sisters the Pleiades.
Walt Whitman
(1819–1892)
On the Beach at Night
• fleursdumal.nl magazine
More in: Archive W-X, Archive W-X, Whitman, Walt
---
Die Fischpredigt
des hl. Antonius
Antonius zur Predig
Die Kirche findt ledig,
Er geht zu den Flüssen
Und predigt den Fischen;
Sie schlag'n mit den Schwänzen,
Im Sonnenschein glänzen.
Die Karpfen mit Rogen
Sind all hierher zogen,
Haben d'Mäuler aufrissen,
Sich Zuhörens beflissen:
Kein Predig niemalen
Den Karpfen so g'fallen.
Spitzgoschete Hechte,
Die immerzu fechten,
Sind eilend herschwommen
Zu hören den Frommen:
Kein Predig niemalen
Den Hechten so g'fallen.
Auch jene Phantasten,
So immer beim Fasten,
Die Stockfisch ich meine,
Zur Predig erscheinen.
Kein Predig niemalen
Dem Stockfisch so g'fallen.
Gut Aalen und Hausen,
Die Vomehme schmausen,
Die selber sich bequemen,
Die Predig vernehrnen:
Kein Predig niemalen
Den Aalen so g'fallen.
Auch Krebsen, Schildkroten,
Sonst langsame Boten,
Steigen eilend vom Grund,
Zu hören diesen Mund:
Kein Predig niemalen
Den Krebsen so g'fallen.
Fisch große, Fisch kleine,
Vornehm und gemeine,
Erheben die Köpfe
Wie verständige Geschöpfe:
Auf Gottes Begehren
Antonium anhören.
Die Predigt geendet,
Ein jedes sich wendet,
Die Hechte bleiben Diebe,
Die Aale viel lieben.
Die Predig hat g'fallen.
Sie bleiben wie alle.
Die Krebs' gehn zurücke,
Die Stockfisch bleiben dicke,
Die Karpfen viel fressen,
Die Predig vergessen.
Die Predig hat g'fallen,
Sie bleiben wie alle.
Abraham a Santa Clara
(1644 – 1709)
Die Fischpredigt des hl. Antonius
• fleursdumal.nl magazine
More in: Archive C-D, Archive C-D, CLASSIC POETRY, POETRY ARCHIVE
---
Older Entries »
Thank you for reading FLEURSDUMAL.NL - magazine for art & literature