CLASSIC POETRY
·
Hands of Spring : Anthology of Poetry by Federico García Lorca
·
Karel van de Woestijne: Vlaanderen, o welig huis (Gedicht)
·
Lord Byron: I Speak Not (Poem)
·
Thierry Laget: Proust, prix Goncourt. Une émeute littéraire
·
Paul Laurence Dunbar : The Scapegoat (II). Short story
·
Paul Laurence Dunbar: The Scapegoat (I). Short story
·
Lady Chatterley's Lover: keep this important piece of literary and social history in the UK
·
Federico Garcia Lorca: Poet in Spain
·
Emily Dickinson: If I should die (Poem)
·
Karel van de Woestijne: De Dichter (Gedicht)
·
Lord Byron: Farewell! If Ever Fondest Prayer (Poem)
·
A Matter Of Doctrine by Paul Laurence Dunbar (Short story)
Manos de primavera. Antología poética de Federico García Lorca
Hands of Spring : Anthology of Poetry by Federico García Lorca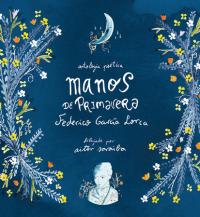 La voz de Lorca ilustrada por la mano poética de Aitor Saraiba.
La luna, el agua, la tierra, las imágenes lorquianas caminan de la mano de las poéticas ilustraciones de Aitor Saraiba. Una defensa de las voces únicas y las imágenes indestructibles. Un libro, sí, un canto a la libertad y al arte.
Lorca's voice, illustrated by the poetic hand of Aitor Saraiba.
The moon, water, earth: Lorca's images go hand-in-hand with the poetic illustrations of Aitor Saraiba. A defense of unique voices and indestructible images. A book—and a song to freedom and art.
Manos de primavera. Antología poética de Federico García Lorca
Hands of Spring : Anthology of Poetry by Federico García Lorca
By Federico Garcia Lorca
Hardcover
Pages: 128
10 x 11
Aug 20, 2019
Published by Montena
PRH Grupo Editoria
Category: Poetry
Spanish Language Nonfiction
ISBN 9788417671419
ISBN-13: 9788417671419
$20.95
# More poetry
Anthology of Poetry
by Federico García Lorca
• fleursdumal.nl magazine
More in: - Book News, Archive K-L, Archive K-L, Art & Literature News, Garcia Lorca, Federico, WAR & PEACE
---
Vlaanderen, o welig huis
Vlaandren, o welig huis waar we zijn als genoden
aan rijke taaflen! – daar nu glooiend zijn de weiên
van zomer-granen, die hunne aêmende ebbe breien
naar malvend Ooste' en statig dagerade-roden,
dewijl de morge' ontwaakt ten hemel en ter Leië -:
wie kan u weten, en in 't harte niet verblijên;
niet danke' om dagen, schoon als jonge zege-goden,
gelijk een beedlaar dankt om warme tarwe-broden?…
o Vlaandren, blijde van uw gevens-rede handen,
zwaar, daar ge delend gaat, in paarse en gele wade,
der krachten die uw schoot als rodend ooft beladen.
– Vlaandren, wie wéet u en de zomer-dageraden,
en voelt geen rilde liefde in zijne leden branden
'lijk deze morgen door de veië Leië-landen?
Karel van de Woestijne
(1878 – 1929)
Vlaanderen, o welig huis
Portret van Karel van de Woestijne (1937) door Henri van Straten (1892 – 1944)
• fleursdumal.nl magazine
More in: Archive W-X, Archive W-X, Woestijne, Karel van de
---
I Speak Not
I speak not, I trace not, I breathe not thy name;
There is grief in the sound, there is guilt in the fame;
But the tear that now burns on my cheek may impart
The deep thoughts that dwell in that silence of heart.
Too brief for our passion, too long for our peace,
Were those hours – can their joy or their bitterness cease?
We repent, we abjure, we will break from our chain, –
We will part, we will fly to – unite it again!
Oh! thine be the gladness, and mine be the guilt!
Forgive me, adored one! – forsake if thou wilt;
But the heart which is thine shall expire undebased,
And man shall not break it – whatever thou may'st.
And stern to the haughty, but humble to thee,
This soul in its bitterest blackness shall be;
And our days seem as swift, and our moments more sweet,
With thee at my side, than with worlds at our feet.
One sigh of thy sorrow, one look of thy love,
Shall turn me or fix, shall reward or reprove.
And the heartless may wonder at all I resign –
Thy lips shall reply, not to them, but to mine.
George Gordon Byron
(1788 – 1824)
I Speak Not
(Poem)
• fleursdumal.nl magazine
More in: Archive A-B, Archive A-B, Byron, Lord
---
10 décembre 1919: le prix Goncourt est attribué à Marcel Proust pour À l'ombre des jeunes filles en fleurs.
Aussitôt éclate un tonnerre de protestations : anciens combattants, pacifistes, réactionnaires, révolutionnaires, chacun se sent insulté par un livre qui, ressuscitant le temps perdu, semble dédaigner le temps présent.
Pendant des semaines, Proust est vilipendé dans la presse, brocardé, injurié, menacé. Son tort? Ne plus être jeune, être riche, ne pas avoir fait la guerre, ne pas raconter la vie dans les tranchées.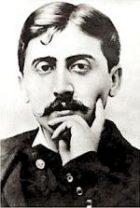 Retraçant l'histoire du prix et les manœuvres en vue de son attribution à Proust, s'appuyant sur des documents inédits, dont il dévoile nombre d'extraits savoureux, Thierry Laget fait le récit d'un événement inouï – cette partie de chamboule-tout qui a déplacé le pôle magnétique de la littérature – et de l'émeute dont il a donné le signal.

Thierry Laget
Proust, prix Goncourt. Une émeute littéraire
Collection Blanche, Gallimard
Parution : 04-04-2019
272 pages
140 x 205 mm
ISBN : 9782072846786
Genre : Essais
Prix €19,50

# new books
Thierry Laget
Proust
prix Goncourt
• fleursdumal.nl magazine
More in: - Book News, Archive K-L, Archive O-P, Archive O-P, Art & Literature News, Awards & Prizes, Marcel Proust, Proust, Marcel
---
THE SCAPEGOAT (II)
A year is not a long time. It was short enough to prevent people from forgetting Robinson, and yet long enough for their pity to grow strong as they remembered. Indeed, he was not gone a year. Good behaviour cut two months off the time of his sentence, and by the time people had come around to the notion that he was really the greatest and smartest man in Cadgers he was at home again.
He came back with no flourish of trumpets, but quietly, humbly. He went back again into the heart of the black district. His business had deteriorated during his absence, but he put new blood and new life into it. He did not go to work in the shop himself, but, taking down the shingle that had swung idly before his office door during his imprisonment, he opened the little room as a news- and cigar-stand.
Here anxious, pitying custom came to him and he prospered again. He was very quiet. Uptown hardly knew that he was again in Cadgers, and it knew nothing whatever of his doings.
"I wonder why Asbury is so quiet," they said to one another. "It isn't like him to be quiet." And they felt vaguely uneasy about him.
So many people had begun to say, "Well, he was a mighty good fellow after all."
Mr. Bingo expressed the opinion that Asbury was quiet because he was crushed, but others expressed doubt as to this. There are calms and calms, some after and some before the storm. Which was this?
They waited a while, and, as no storm came, concluded that this must be the after-quiet. Bingo, reassured, volunteered to go and seek confirmation of this conclusion.
He went, and Asbury received him with an indifferent, not to say, impolite, demeanour.
"Well, we're glad to see you back, Asbury," said Bingo patronisingly. He had variously demonstrated his inability to lead during his rival's absence and was proud of it. "What are you going to do?"
"I'm going to work."
"That's right. I reckon you'll stay out of politics."
"What could I do even if I went in?"
"Nothing now, of course; but I didn't know—-"
He did not see the gleam in Asbury's half shut eyes. He only marked his humility, and he went back swelling with the news.
"Completely crushed–all the run taken out of him," was his report.
The black district believed this, too, and a sullen, smouldering anger took possession of them. Here was a good man ruined. Some of the people whom he had helped in his former days–some of the rude, coarse people of the low quarter who were still sufficiently unenlightened to be grateful–talked among themselves and offered to get up a demonstration for him. But he denied them. No, he wanted nothing of the kind. It would only bring him into unfavourable notice. All he wanted was that they would always be his friends and would stick by him.
They would to the death.
There were again two factions in Cadgers. The school-master could not forget how once on a time he had been made a tool of by Mr. Bingo. So he revolted against his rule and set himself up as the leader of an opposing clique. The fight had been long and strong, but had ended with odds slightly in Bingo's favour.
But Mr. Morton did not despair. As the first of January and Emancipation Day approached, he arrayed his hosts, and the fight for supremacy became fiercer than ever. The school-teacher is giving you a pretty hard brought the school-children in for chorus singing, secured an able orator, and the best essayist in town. With all this, he was formidable.
Mr. Bingo knew that he had the fight of his life on his hands, and he entered with fear as well as zest. He, too, found an orator, but he was not sure that he was as good as Morton's. There was no doubt but that his essayist was not. He secured a band, but still he felt unsatisfied. He had hardly done enough, and for the school-master to beat him now meant his political destruction.
It was in this state of mind that he was surprised to receive a visit from Mr. Asbury.
"I reckon you're surprised to see me here," said Asbury, smiling.
"I am pleased, I know." Bingo was astute.
"Well, I just dropped in on business."
"To be sure, to be sure, Asbury. What can I do for you?"
"It's more what I can do for you that I came to talk about," was the reply.
"I don't believe I understand you."
"Well, it's plain enough. They say that the school-teacher is giving you a pretty hard fight."
"Oh, not so hard."
"No man can be too sure of winning, though. Mr. Morton once did me a mean turn when he started the faction against me."
Bingo's heart gave a great leap, and then stopped for the fraction of a second.
"You were in it, of course," pursued Asbury, "but I can look over your part in it in order to get even with the man who started it."
It was true, then, thought Bingo gladly. He did not know. He wanted revenge for his wrongs and upon the wrong man. How well the schemer had covered his tracks! Asbury should have his revenge and Morton would be the sufferer.
"Of course, Asbury, you know what I did I did innocently."
"Oh, yes, in politics we are all lambs and the wolves are only to be found in the other party. We'll pass that, though. What I want to say is that I can help you to make your celebration an overwhelming success. I still have some influence down in my district."
"Certainly, and very justly, too. Why, I should be delighted with your aid. I could give you a prominent place in the procession."
"I don't want it; I don't want to appear in this at all. All I want is revenge. You can have all the credit, but let me down my enemy."
Bingo was perfectly willing, and, with their heads close together, they had a long and close consultation. When Asbury was gone, Mr. Bingo lay back in his chair and laughed. "I'm a slick duck," he said.
From that hour Mr. Bingo's cause began to take on the appearance of something very like a boom. More bands were hired. The interior of the State was called upon and a more eloquent orator secured. The crowd hastened to array itself on the growing side.
With surprised eyes, the school-master beheld the wonder of it, but he kept to his own purpose with dogged insistence, even when he saw that he could not turn aside the overwhelming defeat that threatened him. But in spite of his obstinacy, his hours were dark and bitter. Asbury worked like a mole, all underground, but he was indefatigable. Two days before the celebration time everything was perfected for the biggest demonstration that Cadgers had ever known. All the next day and night he was busy among his allies.
On the morning of the great day, Mr. Bingo, wonderfully caparisoned, rode down to the hall where the parade was to form. He was early. No one had yet come. In an hour a score of men all told had collected. Another hour passed, and no more had come. Then there smote upon his ear the sound of music. They were coming at last. Bringing his sword to his shoulder, he rode forward to the middle of the street. Ah, there they were. But–but–could he believe his eyes? They were going in another direction, and at their head rode–Morton! He gnashed his teeth in fury. He had been led into a trap and betrayed. The procession passing had been his–all his. He heard them cheering, and then, oh! climax of infidelity, he saw his own orator go past in a carriage, bowing and smiling to the crowd.
There was no doubting who had done this thing. The hand of Asbury was apparent in it. He must have known the truth all along, thought Bingo. His allies left him one by one for the other hall, and he rode home in a humiliation deeper than he had ever known before.
Asbury did not appear at the celebration. He was at his little news-stand all day.
In a day or two the defeated aspirant had further cause to curse his false friend. He found that not only had the people defected from him, but that the thing had been so adroitly managed that he appeared to be in fault, and three-fourths of those who knew him were angry at some supposed grievance. His cup of bitterness was full when his partner, a quietly ambitious man, suggested that they dissolve their relations.
His ruin was complete.
The lawyer was not alone in seeing Asbury's hand in his downfall. The party managers saw it too, and they met together to discuss the dangerous factor which, while it appeared to slumber, was so terribly awake. They decided that he must be appeased, and they visited him.
He was still busy at his news-stand. They talked to him adroitly, while he sorted papers and kept an impassive face. When they were all done, he looked up for a moment and replied, "You know, gentlemen, as an ex-convict I am not in politics."
Some of them had the grace to flush.
"But you can use your influence," they said.
"I am not in politics," was his only reply.
And the spring elections were coming on. Well, they worked hard, and he showed no sign. He treated with neither one party nor the other. "Perhaps," thought the managers, "he is out of politics," and they grew more confident.
It was nearing eleven o'clock on the morning of election when a cloud no bigger than a man's hand appeared upon the horizon. It came from the direction of the black district. It grew, and the managers of the party in power looked at it, fascinated by an ominous dread. Finally it began to rain Negro voters, and as one man they voted against their former candidates. Their organisation was perfect. They simply came, voted, and left, but they overwhelmed everything. Not one of the party that had damned Robinson Asbury was left in power save old Judge Davis. His majority was overwhelming.
The generalship that had engineered the thing was perfect. There were loud threats against the newsdealer. But no one bothered him except a reporter. The reporter called to see just how it was done. He found Asbury very busy sorting papers. To the newspaper man's questions he had only this reply, "I am not in politics, sir."
But Cadgers had learned its lesson.
Paul Laurence Dunbar
(1872 – 1906)
The Scapegoat (II)
Short story
• fleursdumal.nl magazine
More in: Archive C-D, Archive C-D, Dunbar, Paul Laurence, Dunbar, Paul Laurence, Paul Laurence Dunbar
---
THE SCAPEGOAT (I)
The law is usually supposed to be a stern mistress, not to be lightly wooed, and yielding only to the most ardent pursuit. But even law, like love, sits more easily on some natures than on others.
This was the case with Mr. Robinson Asbury. Mr. Asbury had started life as a bootblack in the growing town of Cadgers. From this he had risen one step and become porter and messenger in a barber-shop. This rise fired his ambition, and he was not content until he had learned to use the shears and the razor and had a chair of his own. From this, in a man of Robinson's temperament, it was only a step to a shop of his own, and he placed it where it would do the most good.
Fully one-half of the population of Cadgers was composed of Negroes, and with their usual tendency to colonise, a tendency encouraged, and in fact compelled, by circumstances, they had gathered into one part of the town. Here in alleys, and streets as dirty and hardly wider, they thronged like ants.
It was in this place that Mr. Asbury set up his shop, and he won the hearts of his prospective customers by putting up the significant sign, "Equal Rights Barber-Shop." This legend was quite unnecessary, because there was only one race about, to patronise the place. But it was a delicate sop to the people's vanity, and it served its purpose.
Asbury came to be known as a clever fellow, and his business grew. The shop really became a sort of club, and, on Saturday nights especially, was the gathering-place of the men of the whole Negro quarter. He kept the illustrated and race journals there, and those who cared neither to talk nor listen to someone else might see pictured the doings of high society in very short skirts or read in the Negro papers how Miss Boston had entertained Miss Blueford to tea on such and such an afternoon. Also, he kept the policy returns, which was wise, if not moral.
It was his wisdom rather more than his morality that made the party managers after a while cast their glances toward him as a man who might be useful to their interests. It would be well to have a man–a shrewd, powerful man–down in that part of the town who could carry his people's vote in his vest pocket, and who at any time its delivery might be needed, could hand it over without hesitation. Asbury seemed that man, and they settled upon him. They gave him money, and they gave him power and patronage. He took it all silently and he carried out his bargain faithfully. His hands and his lips alike closed tightly when there was anything within them. It was not long before he found himself the big Negro of the district and, of necessity, of the town. The time came when, at a critical moment, the managers saw that they had not reckoned without their host in choosing this barber of the black district as the leader of his people.
Now, so much success must have satisfied any other man. But in many ways Mr. Asbury was unique. For a long time he himself had done very little shaving–except of notes, to keep his hand in. His time had been otherwise employed. In the evening hours he had been wooing the coquettish Dame Law, and, wonderful to say, she had yielded easily to his advances.
It was against the advice of his friends that he asked for admission to the bar. They felt that he could do more good in the place where he was.
"You see, Robinson," said old Judge Davis, "it's just like this: If you're not admitted, it'll hurt you with the people; if you are admitted, you'll move uptown to an office and get out of touch with them."
Asbury smiled an inscrutable smile. Then he whispered something into the judge's ear that made the old man wrinkle from his neck up with appreciative smiles.
"Asbury," he said, "you are–you are–well, you ought to be white, that's all. When we find a black man like you we send him to State's prison. If you were white, you'd go to the Senate."
The Negro laughed confidently.
He was admitted to the bar soon after, whether by merit or by connivance is not to be told.
"Now he will move uptown," said the black community. "Well, that's the way with a coloured man when he gets a start."
But they did not know Asbury Robinson yet. He was a man of surprises, and they were destined to disappointment. He did not move uptown. He built an office in a small open space next his shop, and there hung out his shingle.
"I will never desert the people who have done so much to elevate me," said Mr. Asbury.
"I will live among them and I will die among them."
This was a strong card for the barber-lawyer. The people seized upon the statement as expressing a nobility of an altogether unique brand.
They held a mass meeting and indorsed him. They made resolutions that extolled him, and the Negro band came around and serenaded him, playing various things in varied time.
All this was very sweet to Mr. Asbury, and the party managers chuckled with satisfaction and said, "That Asbury, that Asbury!"
Now there is a fable extant of a man who tried to please everybody, and his failure is a matter of record. Robinson Asbury was not more successful. But be it said that his ill success was due to no fault or shortcoming of his.
For a long time his growing power had been looked upon with disfavour by the coloured law firm of Bingo & Latchett. Both Mr. Bingo and Mr. Latchett themselves aspired to be Negro leaders in Cadgers, and they were delivering Emancipation Day orations and riding at the head of processions when Mr. Asbury was blacking boots. Is it any wonder, then, that they viewed with alarm his sudden rise? They kept their counsel, however, and treated with him, for it was best. They allowed him his scope without open revolt until the day upon which he hung out his shingle. This was the last straw. They could stand no more. Asbury had stolen their other chances from them, and now he was poaching upon the last of their preserves. So Mr. Bingo and Mr. Latchett put their heads together to plan the downfall of their common enemy.
The plot was deep and embraced the formation of an opposing faction made up of the best Negroes of the town. It would have looked too much like what it was for the gentlemen to show themselves in the matter, and so they took into their confidence Mr. Isaac Morton, the principal of the coloured school, and it was under his ostensible leadership that the new faction finally came into being.
Mr. Morton was really an innocent young man, and he had ideals which should never have been exposed to the air. When the wily confederates came to him with their plan he believed that his worth had been recognised, and at last he was to be what Nature destined him for–a leader.
The better class of Negroes–by that is meant those who were particularly envious of Asbury's success–flocked to the new man's standard. But whether the race be white or black, political virtue is always in a minority, so Asbury could afford to smile at the force arrayed against him.
The new faction met together and resolved. They resolved, among other things, that Mr. Asbury was an enemy to his race and a menace to civilisation. They decided that he should be abolished; but, as they couldn't get out an injunction against him, and as he had the whole undignified but still voting black belt behind him, he went serenely on his way.
"They're after you hot and heavy, Asbury," said one of his friends to him.
"Oh, yes," was the reply, "they're after me, but after a while I'll get so far away that they'll be running in front."
"It's all the best people, they say."
"Yes. Well, it's good to be one of the best people, but your vote only counts one just the same."
The time came, however, when Mr. Asbury's theory was put to the test. The Cadgerites celebrated the first of January as Emancipation Day. On this day there was a large procession, with speechmaking in the afternoon and fireworks at night. It was the custom to concede the leadership of the coloured people of the town to the man who managed to lead the procession. For two years past this honour had fallen, of course, to Robinson Asbury, and there had been no disposition on the part of anybody to try conclusions with him.
Mr. Morton's faction changed all this. When Asbury went to work to solicit contributions for the celebration, he suddenly became aware that he had a fight upon his hands. All the better-class Negroes were staying out of it. The next thing he knew was that plans were on foot for a rival demonstration.
"Oh," he said to himself, "that's it, is it? Well, if they want a fight they can have it."
He had a talk with the party managers, and he had another with Judge Davis.
"All I want is a little lift, judge," he said, "and I'll make 'em think the sky has turned loose and is vomiting niggers."
The judge believed that he could do it. So did the party managers. Asbury got his lift. Emancipation Day came.
There were two parades. At least, there was one parade and the shadow of another. Asbury's, however, was not the shadow. There was a great deal of substance about it–substance made up of many people, many banners, and numerous bands. He did not have the best people. Indeed, among his cohorts there were a good many of the pronounced rag-tag and bobtail. But he had noise and numbers. In such cases, nothing more is needed. The success of Asbury's side of the affair did everything to confirm his friends in their good opinion of him.
When he found himself defeated, Mr. Silas Bingo saw that it would be policy to placate his rival's just anger against him. He called upon him at his office the day after the celebration.
"Well, Asbury," he said, "you beat us, didn't you?"
"It wasn't a question of beating," said the other calmly. "It was only an inquiry as to who were the people–the few or the many."
"Well, it was well done, and you've shown that you are a manager. I confess that I haven't always thought that you were doing the wisest thing in living down here and catering to this class of people when you might, with your ability, to be much more to the better class."
"What do they base their claims of being better on?"
"Oh, there ain't any use discussing that. We can't get along without you, we see that. So I, for one, have decided to work with you for harmony."
"Harmony. Yes, that's what we want."
"If I can do anything to help you at any time, why you have only to command me."
"I am glad to find such a friend in you. Be sure, if I ever need you, Bingo, I'll call on you."
"And I'll be ready to serve you."
Asbury smiled when his visitor was gone. He smiled, and knitted his brow. "I wonder what Bingo's got up his sleeve," he said. "He'll bear watching."
It may have been pride at his triumph, it may have been gratitude at his helpers, but Asbury went into the ensuing campaign with reckless enthusiasm. He did the most daring things for the party's sake. Bingo, true to his promise, was ever at his side ready to serve him. Finally, association and immunity made danger less fearsome; the rival no longer appeared a menace.
With the generosity born of obstacles overcome, Asbury determined to forgive Bingo and give him a chance. He let him in on a deal, and from that time they worked amicably together until the election came and passed.
It was a close election and many things had had to be done, but there were men there ready and waiting to do them. They were successful, and then the first cry of the defeated party was, as usual, "Fraud! Fraud!" The cry was taken up by the jealous, the disgruntled, and the virtuous.
Someone remembered how two years ago the registration books had been stolen. It was known upon good authority that money had been freely used. Men held up their hands in horror at the suggestion that the Negro vote had been juggled with, as if that were a new thing. From their pulpits ministers denounced the machine and bade their hearers rise and throw off the yoke of a corrupt municipal government. One of those sudden fevers of reform had taken possession of the town and threatened to destroy the successful party.
They began to look around them. They must purify themselves. They must give the people some tangible evidence of their own yearnings after purity. They looked around them for a sacrifice to lay upon the altar of municipal reform. Their eyes fell upon Mr. Bingo. No, he was not big enough. His blood was too scant to wash away the political stains. Then they looked into each other's eyes and turned their gaze away to let it fall upon Mr. Asbury. They really hated to do it. But there must be a scapegoat. The god from the Machine commanded them to slay him.
Robinson Asbury was charged with many crimes–with all that he had committed and some that he had not. When Mr. Bingo saw what was afoot he threw himself heart and soul into the work of his old rival's enemies. He was of incalculable use to them.
Judge Davis refused to have anything to do with the matter. But in spite of his disapproval it went on. Asbury was indicted and tried. The evidence was all against him, and no one gave more damaging testimony than his friend, Mr. Bingo. The judge's charge was favourable to the defendant, but the current of popular opinion could not be entirely stemmed. The jury brought in a verdict of guilty.
"Before I am sentenced, judge, I have a statement to make to the court. It will take less than ten minutes."
"Go on, Robinson," said the judge kindly.
Asbury started, in a monotonous tone, a recital that brought the prosecuting attorney to his feet in a minute. The judge waved him down, and sat transfixed by a sort of fascinated horror as the convicted man went on. The before-mentioned attorney drew a knife and started for the prisoner's dock. With difficulty he was restrained. A dozen faces in the court-room were red and pale by turns.
"He ought to be killed," whispered Mr. Bingo audibly.
Robinson Asbury looked at him and smiled, and then he told a few things of him. He gave the ins and outs of some of the misdemeanours of which he stood accused. He showed who were the men behind the throne. And still, pale and transfixed, Judge Davis waited for his own sentence.
Never were ten minutes so well taken up. It was a tale of rottenness and corruption in high places told simply and with the stamp of truth upon it.
He did not mention the judge's name. But he had torn the mask from the face of every other man who had been concerned in his downfall. They had shorn him of his strength, but they had forgotten that he was yet able to bring the roof and pillars tumbling about their heads.
The judge's voice shook as he pronounced sentence upon his old ally–a year in State's prison.
Some people said it was too light, but the judge knew what it was to wait for the sentence of doom, and he was grateful and sympathetic.
When the sheriff led Asbury away the judge hastened to have a short talk with him.
"I'm sorry, Robinson," he said, "and I want to tell you that you were no more guilty than the rest of us. But why did you spare me?"
"Because I knew you were my friend," answered the convict.
"I tried to be, but you were the first man that I've ever known since I've been in politics who ever gave me any decent return for friendship."
"I reckon you're about right, judge."
In politics, party reform usually lies in making a scapegoat of someone who is only as criminal as the rest, but a little weaker. Asbury's friends and enemies had succeeded in making him bear the burden of all the party's crimes, but their reform was hardly a success, and their protestations of a change of heart were received with doubt. Already there were those who began to pity the victim and to say that he had been hardly dealt with.
Mr. Bingo was not of these; but he found, strange to say, that his opposition to the idea went but a little way, and that even with Asbury out of his path he was a smaller man than he was before. Fate was strong against him. His poor, prosperous humanity could not enter the lists against a martyr. Robinson Asbury was now a martyr.
Paul Laurence Dunbar
(1872 – 1906)
The Scapegoat (I)
Short story
• fleursdumal.nl magazine
More in: Archive C-D, Archive C-D, Dunbar, Paul Laurence, Dunbar, Paul Laurence, Paul Laurence Dunbar
---
English PEN have launched a crowdfunding campaign to ensure that a hand-annotated copy of Lady Chatterley's Lover used by the judge in its landmark obscenity trial can remain in the UK
During the trial, the presiding judge, the Hon. Sir Laurence Byrne, referred to a copy of the book which had been annotated by his wife. She had made notes of character names in the margins, underlined important sections, and had produced a list of page numbers relating to significant passages in the book ("love making", "coarse", etc).

Because of its unique crucial importance in British history, the arts minister, Michael Ellis, has determined that it should remain in the UK and has placed a temporary bar preventing its overseas export from being exported overseas if a UK-based bidder can match its price. English PEN have launched the GoFundMe campaign to raise the money required to keep the book in the UK.
Philippe Sands QC, President of English PEN, said:
DH Lawrence was an active member of English PEN and unique in the annals of English literary history. Lady Chatterley's Lover was at the heart of the struggle for freedom of expression, in the courts and beyond. This rare copy of the book, used and marked up by the judge, must remain in the UK, accessible to the British public to help understand what is lost without freedom of expression. This unique text belongs here, a symbol of the continuing struggle to protect the rights of writers and readers at home and abroad.
Lady Chatterley's Lover was published in Europe in 1928, but remained unpublished in the UK for thirty years following DH Lawrence's death in 1930. Its narrative – of an aristocratic woman embarking on a passionate relationship with a groundskeeper outside of her sexless marriage – challenged establishment sensibilities, and publishers were unwilling to publish it through fear of prosecution.
The 1960 obscenity trial of Lady Chatterley's Lover was one of the most important cases in British literary and social history, and led to a significant shift in the cultural landscape. The trial highlighted the distance between modern society and an out-of-touch establishment, shown in the opening remarks of Mervyn Griffith-Jones, the lead prosecutor:
Would you approve of your young sons, young daughters – because girls can read as well as boys – reading this book?
Is it a book that you would have lying around in your own house? Is it a book that you would even wish your wife or your servants to read?
However, it took the jury just three hours to reach a decision that the novel was not obscene, and, within a day, the book sold 200,000 copies, rising to more than 2 million copies in the next two years.
The verdict was a crucial step in ushering the permissive and liberal sixties and was an enormously important victory for freedom of expression.
We want to ensure this piece of our cultural history remains in the UK. Please support us and help spread the word.
# Support the campaign see website ENGLISH PEN
• fleursdumal.nl magazine
More in: - Book Stories, Archive K-L, D.H. Lawrence, Erotic literature, Lawrence, D.H., PRESS & PUBLISHING, REPRESSION OF WRITERS, JOURNALISTS & ARTISTS
---
For the first time in a quarter century, a major new volume of translations of the beloved poetry of Federico García Lorca, presented in a beautiful bilingual edition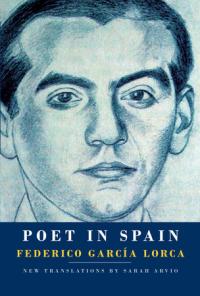 The fluid and mesmeric lines of these new translations by the award-winning poet Sarah Arvio bring us closer than ever to the talismanic perfection of the great García Lorca. Poet in Spain invokes the "wild, innate, local surrealism" of the Spanish voice, in moonlit poems of love and death set among poplars, rivers, low hills, and high sierras.
Arvio's ample and rhythmically rich offering includes, among other essential works, the folkloric yet modernist Gypsy Ballads, the plaintive flamenco Poem of the Cante Jondo, and the turbulent and beautiful Dark Love Sonnets—addressed to Lorca's homosexual lover—which Lorca was revising at the time of his brutal political murder by Fascist forces in the early days of the Spanish Civil War.
Here, too, are several lyrics translated into English for the first time and the play Blood Wedding—also a great tragic poem. Arvio has created a fresh voice for Lorca in English, full of urgency, pathos, and lyricism—showing the poet's work has grown only more beautiful with the passage of time.
Federico García Lorca may be Spain's most famous poet and dramatist of all time. Born in Andalusia in 1898, he grew up in a village on the Vega and in the city of Granada. His prolific works, known for their powerful lyricism and an obsession with love and death, include the Gypsy Ballads, which brought him far-reaching fame, and the homoerotic Dark Love Sonnets, which did not see print until almost fifty years after his death. His murder in 1936 by Fascist forces at the outset of the Spanish Civil War became a literary cause célébre; in Spain, his writings were banned. Lorca's poems and plays are now read and revered in many languages throughout the world.
Sarah Arvio is the author of night thoughts:70 dream poems & notes from an analysis, Sono: Cantos, and Visits from the Seventh: Poems. Winner of the Rome Prize and the Bogliasco and Guggenheim fellowships, among other honors, Arvio works as a translator for the United Nations in New York and Switzerland and has taught poetry at Princeton University.
Poet in Spain
By Federico Garcia Lorca
Translated by Sarah Arvio
Hardcover
576 Pages
Published by Knopf
2017
ISBN 9781524733117
Category: Poetry
$35.00
# More poetry
Federico Garcia Lorca
Poet in Spain
• fleursdumal.nl magazine
More in: - Book News, Archive K-L, Archive K-L, Art & Literature News, Garcia Lorca, Federico, REPRESSION OF WRITERS, JOURNALISTS & ARTISTS, WAR & PEACE
---
If I should die
If I should die,
And you should live,
And time should gurgle on,
And morn should beam,
And noon should burn,
As it has usual done;
If birds should build as early,
And bees as bustling go,—
One might depart at option
From enterprise below!
'T is sweet to know that stocks will stand
When we with daisies lie,
That commerce will continue,
And trades as briskly fly.
It makes the parting tranquil
And keeps the soul serene,
That gentlemen so sprightly
Conduct the pleasing scene!
Emily Dickinson
(1830-1886)
If I should die
fleursdumal.nl magazine
More in: Archive C-D, Dickinson, Emily
---
De Dichter
Geen zomer-schaâuwe is schoon als 't beeld, in volle teilen,
der welv'ge melk die ront, van roerig licht ommaald.
Mijn schamel huis, waar zoel een geur van peren draalt,
weegt teerder in mijn schroom dan 't hele herfst-verwijlen.
En, waar van 't winter-dak een schone mane daalt,
'n weifelt ijl een hele lente in hare wijle,
o mijn gezóende blik, en moe van eigen-peilen?
– Geen zoen is goed, dan die vergeten zorg verhaalt…
Aldus wie zijn geluk in 't noden van een teken
gelijk een geurig brood meewarig-blij durft breken,
en nut de zuurste zemel-korst in heil'ge waan;
om bij het heil dat weende en 't vreemde leed dat lachte,
en in de hoede van uw deemstren, o Gedachte,
eens, als een schone vraag, glim-lachend heen te gaan.
De Boom-Gaard der Vogelen en der Vruchten (1903 – 1905)
Karel van de Woestijne
(1878 – 1929)
De Dichter
Portret van Karel van de Woestijne (1937) door Henri van Straten (1892 – 1944)
• fleursdumal.nl magazine
More in: Archive W-X, Archive W-X, Woestijne, Karel van de
---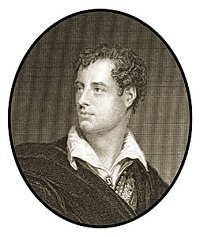 Farewell!
If Ever Fondest Prayer
Farewell! if ever fondest prayer
For other's weal availed on high,
Mine will not all be lost in air,
But waft thy name beyond the sky.
'Twere vain to speak, to weep, to sigh:
Oh! more than tears of blood can tell,
When wrung from guilt's expiring eye,
Are in that word – Farewell! – Farewell!
These lips are mute, these eyes are dry;
But in my breast and in my brain,
Awake the pangs that pass not by,
The thought that ne'er shall sleep again.
My soul nor deigns nor dares complain,
Though grief and passion there rebel;
I only know we loved in vain –
I only feel – Farewell! – Farewell!
George Gordon Byron
(1788 – 1824)
Farewell! If Ever Fondest Prayer
(Poem)
• fleursdumal.nl magazine
More in: Archive A-B, Archive A-B, Byron, Lord
---
A MATTER OF DOCTRINE
There was great excitement in Miltonville over the advent of a most eloquent and convincing minister from the North.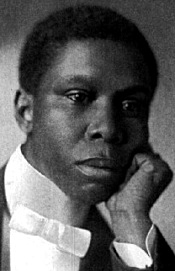 The beauty about the Rev. Thaddeus Warwick was that he was purely and simply a man of the doctrine. He had no emotions, his sermons were never matters of feeling; but he insisted so strongly upon the constant presentation of the tenets of his creed that his presence in a town was always marked by the enthusiasm and joy of religious disputation.
The Rev. Jasper Hayward, coloured, was a man quite of another stripe. With him it was not so much what a man held as what he felt. The difference in their characteristics, however, did not prevent him from attending Dr. Warwick's series of sermons, where, from the vantage point of the gallery, he drank in, without assimilating, that divine's words of wisdom.
Especially was he edified on the night that his white brother held forth upon the doctrine of predestination. It was not that he understood it at all, but that it sounded well and the words had a rich ring as he champed over them again and again.
Mr. Hayward was a man for the time and knew that his congregation desired something new, and if he could supply it he was willing to take lessons even from a white co-worker who had neither "de spi'it ner de fiah." Because, as he was prone to admit to himself, "dey was sump'in' in de unnerstannin'."
He had no idea what plagiarism is, and without a single thought of wrong, he intended to reproduce for his people the religious wisdom which he acquired at the white church. He was an innocent beggar going to the doors of the well-provided for cold spiritual victuals to warm over for his own family. And it would not be plagiarism either, for this very warming-over process would save it from that and make his own whatever he brought. He would season with the pepper of his homely wit, sprinkle it with the salt of his home-made philosophy, then, hot with the fire of his crude eloquence, serve to his people a dish his very own. But to the true purveyor of original dishes it is never pleasant to know that someone else holds the secret of the groundwork of his invention.
It was then something of a shock to the Reverend Mr. Hayward to be accosted by Isaac Middleton, one of his members, just as he was leaving the gallery on the night of this most edifying of sermons.
Isaac laid a hand upon his shoulder and smiled at him benevolently.
"How do, Brothah Hayward," he said, "you been sittin' unner de drippin's of de gospel, too?"
"Yes, I has been listenin' to de wo'ds of my fellow-laborah in de vineya'd of de Lawd," replied the preacher with some dignity, for he saw vanishing the vision of his own glory in a revivified sermon on predestination.
Isaac linked his arm familiarly in his pastor's as they went out upon the street.
"Well, what you t'ink erbout pre-o'dination an' fo'-destination any how?"
"It sutny has been pussented to us in a powahful light dis eve'nin'."
"Well, suh, hit opened up my eyes. I do' know when I's hyeahed a sehmon dat done my soul mo' good."
"It was a upliftin' episode."
"Seem lak 'co'din' to de way de brothah 'lucidated de matter to-night dat evaht'ing done sot out an' cut an' dried fu' us. Well dat's gwine to he'p me lots."
"De gospel is allus a he'p."
"But not allus in dis way. You see I ain't a eddicated man lak you, Brothah Hayward."
"We can't all have de same 'vantages," the preacher condescended. "But what I feels, I feels, an' what I unnerstan's, I unnerstan's. The Scripture tell us to get unnerstannin'."
"Well, dat's what I's been a-doin' to-night. I's been a-doubtin' an' a-doubtin', a-foolin' erroun' an' wonderin', but now I unnerstan'."
"'Splain yo'se'f, Brothah Middleton," said the preacher.
"Well, suh, I will to you. You knows Miss Sally Briggs? Huh, what say?"
The Reverend Hayward had given a half discernible start and an exclamation had fallen from his lips.
"What say?" repeated his companion.
"I knows de sistah ve'y well, she bein' a membah of my flock."
"Well, I been gwine in comp'ny wit dat ooman fu' de longes'. You ain't nevah tasted none o' huh cookin', has you?"
"I has 'sperienced de sistah's puffo'mances in dat line."
"She is the cookin'est ooman I evah seed in all my life, but howsomedever, I been gwine all dis time an' I ain' nevah said de wo'd. I nevah could git clean erway f'om huh widout somep'n' drawin' me back, an' I didn't know what hit was."
The preacher was restless.
"Hit was des dis away, Brothah Hayward, I was allus lingerin' on de brink, feahful to la'nch away, but now I's a-gwine to la'nch, case dat all dis time tain't been nuffin but fo'-destination dat been a-holdin' me on."
"Ahem," said the minister; "we mus' not be in too big a hu'y to put ouah human weaknesses upon some divine cause."
"I ain't a-doin' dat, dough I ain't a-sputin' dat de lady is a mos' oncommon fine lookin' pusson."
"I has only seed huh wid de eye of de spi'it," was the virtuous answer, "an' to dat eye all t'ings dat are good are beautiful."
"Yes, suh, an' lookin' wid de cookin' eye, hit seem lak' I des fo'destinated fu' to ma'y dat ooman."
"You say you ain't axe huh yit?"
"Not yit, but I's gwine to ez soon ez evah I gets de chanst now."
"Uh, huh," said the preacher, and he began to hasten his steps homeward.
"Seems lak you in a pow'ful hu'y to-night," said his companion, with some difficulty accommodating his own step to the preacher's masterly strides. He was a short man and his pastor was tall and gaunt.
"I has somp'n' on my min,' Brothah Middleton, dat I wants to thrash out to-night in de sollertude of my own chambah," was the solemn reply.
"Well, I ain' gwine keep erlong wid you an' pestah you wid my chattah, Brothah Hayward," and at the next corner Isaac Middleton turned off and went his way, with a cheery "so long, may de Lawd set wid you in yo' meddertations."
"So long," said his pastor hastily. Then he did what would be strange in any man, but seemed stranger in so virtuous a minister. He checked his hasty pace, and, after furtively watching Middleton out of sight, turned and retraced his steps in a direction exactly opposite to the one in which he had been going, and toward the cottage of the very Sister Griggs concerning whose charms the minister's parishioner had held forth.
It was late, but the pastor knew that the woman whom he sought was industrious and often worked late, and with ever increasing eagerness he hurried on. He was fully rewarded for his perseverance when the light from the window of his intended hostess gleamed upon him, and when she stood in the full glow of it as the door opened in answer to his knock.
"La, Brothah Hayward, ef it ain't you; howdy; come in."
"Howdy, howdy, Sistah Griggs, how you come on?"
"Oh, I's des tol'able," industriously dusting a chair. "How's yo'se'f?"
"I's right smaht, thankee ma'am."
"W'y, Brothah Hayward, ain't you los' down in dis paht of de town?"
"No, indeed, Sistah Griggs, de shep'erd ain't nevah los' no whaih dey's any of de flock." Then looking around the room at the piles of ironed clothes, he added: "You sutny is a indust'ious ooman."
"I was des 'bout finishin' up some i'onin' I had fu' de white folks," smiled Sister Griggs, taking down her ironing-board and resting it in the corner. "Allus when I gits thoo my wo'k at nights I's putty well tiahed out an' has to eat a snack; set by, Brothah Hayward, while I fixes us a bite."
"La, sistah, hit don't skacely seem right fu' me to be a-comin' in hyeah lettin' you fix fu' me at dis time o' night, an' you mighty nigh tuckahed out, too."
"Tsch, Brothah Hayward, taint no ha'dah lookin' out fu' two dan it is lookin' out fu' one."
Hayward flashed a quick upward glance at his hostess' face and then repeated slowly, "Yes'm, dat sutny is de trufe. I ain't nevah t'ought o' that befo'. Hit ain't no ha'dah lookin' out fu' two dan hit is fu' one," and though he was usually an incessant talker, he lapsed into a brown study.
Be it known that the Rev. Mr. Hayward was a man of a very level head, and that his bachelorhood was a matter of economy. He had long considered matrimony in the light of a most desirable estate, but one which he feared to embrace until the rewards for his labours began looking up a little better. But now the matter was being presented to him in an entirely different light. "Hit ain't no ha'dah lookin' out fu' two dan fu' one." Might that not be the truth after all. One had to have food. It would take very little more to do for two. One had to have a home to live in. The same house would shelter two. One had to wear clothes. Well, now, there came the rub. But he thought of donation parties, and smiled. Instead of being an extravagance, might not this union of two beings be an economy? Somebody to cook the food, somebody to keep the house, and somebody to mend the clothes.
His reverie was broken in upon by Sally Griggs' voice. "Hit do seem lak you mighty deep in t'ought dis evenin', Brothah Hayward. I done spoke to you twicet."
"Scuse me, Sistah Griggs, my min' has been mighty deeply 'sorbed in a little mattah o' doctrine. What you say to me?"
"I say set up to the table an' have a bite to eat; tain't much, but 'sich ez I have'—you know what de 'postle said."
The preacher's eyes glistened as they took in the well-filled board. There was fervour in the blessing which he asked that made amends for its brevity. Then he fell to.
Isaac Middleton was right. This woman was a genius among cooks. Isaac Middleton was also wrong. He, a layman, had no right to raise his eyes to her. She was the prize of the elect, not the quarry of any chance pursuer. As he ate and talked, his admiration for Sally grew as did his indignation at Middleton's presumption.
Meanwhile the fair one plied him with delicacies, and paid deferential attention whenever he opened his mouth to give vent to an opinion. An admirable wife she would make, indeed.
At last supper was over and his chair pushed back from the table. With a long sigh of content, he stretched his long legs, tilted back and said: "Well, you done settled de case ez fur ez I is concerned."
"What dat, Brothah Hayward?" she asked.
"Well, I do' know's I's quite prepahed to tell you yit."
"Hyeah now, don' you remembah ol' Mis' Eve? Taint nevah right to git a lady's cur'osity riz."
"Oh, nemmine, nemmine, I ain't gwine keep yo' cur'osity up long. You see, Sistah Griggs, you done 'lucidated one p'int to me dis night dat meks it plumb needful fu' me to speak."
She was looking at him with wide open eyes of expectation.
"You made de 'emark to-night, dat it ain't no ha'dah lookin' out aftah two dan one."
"Oh, Brothah Hayward!"
"Sistah Sally, I reckernizes dat, an' I want to know ef you won't let me look out aftah we two? Will you ma'y me?"
She picked nervously at her apron, and her eyes sought the floor modestly as she answered, "Why, Brothah Hayward, I ain't fittin' fu' no sich eddicated man ez you. S'posin' you'd git to be pu'sidin' elder, er bishop, er somp'n' er othah, whaih'd I be?"
He waved his hand magnanimously. "Sistah Griggs, Sally, whatevah high place I may be fo'destined to I shall tek my wife up wid me."
This was enough, and with her hearty yes, the Rev. Mr. Hayward had Sister Sally close in his clerical arms. They were not through their mutual felicitations, which were indeed so enthusiastic as to drown the sound of a knocking at the door and the ominous scraping of feet, when the door opened to admit Isaac Middleton, just as the preacher was imprinting a very decided kiss upon his fiancee's cheek.
"Wha'—wha'" exclaimed Middleton.
The preacher turned. "Dat you, Isaac?" he said complacently. "You must 'scuse ouah 'pearance, we des got ingaged."
The fair Sally blushed unseen.
"What!" cried Isaac. "Ingaged, aftah what I tol' you to-night." His face was a thundercloud.
"Yes, suh."
"An' is dat de way you stan' up fu' fo'destination?"
This time it was the preacher's turn to darken angrily as he replied, "Look a-hyeah, Ike Middleton, all I got to say to you is dat whenevah a lady cook to please me lak dis lady do, an' whenevah I love one lak I love huh, an' she seems to love me back, I's a-gwine to pop de question to huh, fo'destination er no fo'destination, so dah!"
The moment was pregnant with tragic possibilities. The lady still stood with bowed head, but her hand had stolen into her minister's. Isaac paused, and the situation overwhelmed him. Crushed with anger and defeat he turned toward the door.
On the threshold he paused again to say, "Well, all I got to say to you, Hayward, don' you nevah talk to me no mor' nuffin' 'bout doctrine!"
Paul Laurence Dunbar
(1872 – 1906)
A Matter Of Doctrine
From The Heart Of Happy Hollow, a collection of short stories reprinted in 1904 by Dodd, Mead and Company, New York.
Short Story
• fleursdumal.nl magazine
More in: Archive C-D, Archive C-D, Dunbar, Paul Laurence, Dunbar, Paul Laurence, Paul Laurence Dunbar
---
Older Entries »
Thank you for reading FLEURSDUMAL.NL - magazine for art & literature