CLASSIC POETRY
·
Raymond Garfield Dandridge: The Poet
·
Gilbert Keith Chesterton: Nightmare (Poem)
·
Renée Vivien: Victoire (Poème)
·
Maude. A Ballad Of The Olden Time by Rosanna Eleanor Leprohon
·
The Penguin Book of Oulipo: Queneau, Perec, Calvino and the Adventure of Form by Philip Terry (Editor)
·
Susanna Moodie: Night (Poem)
·
Walt Whitman: Give me the splendid silent sun
·
Walt Whitman: City of ships (Poem)
·
La poésie sacrée par Alphonse De Lamartine
·
POËZIEWEEK IN NEDERLAND EN VLAANDEREN 2020
·
Emily Dickinson: Aspiration (Poem)
·
Renée Vivien: Vers d'amour (Poème)
The Poet
The poet sits and dreams and dreams;
He scans his verse; he probes his themes.
Then turns to stretch or stir about,
Lest, like his thoughts, his strength give out.
Then off to bed, for he must rise
And cord some wood, or tamp some ties,
Or break a field of fertile soil,
Or do some other manual toil.
He dare not live by wage of pen,
Most poorly paid of poor paid men,
With shoes o'er-run, and threadbare clothes,—
And editors among the foes
Who mock his song, deny him bread,
Then sing his praise when he is dead.
Raymond Garfield Dandridge
(1882 – 1930)
The Poet
• fleursdumal.nl magazine
More in: Archive C-D, Archive C-D, CLASSIC POETRY
---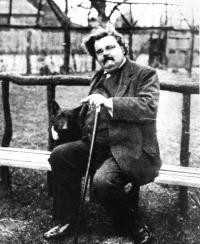 Nightmare
The silver and violet leopard of the night
Spotted with stars and smooth with silence sprang;
And though three doors stood open, the end of light
Closed like a trap; and stillness was a clang.
Under the leopard sky of lurid stars
I strove with evil sleep the hot night long,
Dreams dumb and swollen of triumphs without wars,
Of tongueless trumpet and unanswering gong.
I saw a pale imperial pomp go by,
Helmet and hornèd mitre and heavy wreath;
Their high strange ensigns hung upon the sky
And their great shields were like the doors of death.
Their mitres were as moving pyramids
And all their crowns as marching towers were tall;
Their eyes were cold under their carven lids
And the same carven smile was on them all.
Over a paven plain that seemed unending
They passed unfaltering till it found an end
In one long shallow step; and these descending
Fared forth anew as long away to wend.
I thought they travelled for a thousand years;
And at the end was nothing for them all,
For all that splendour of sceptres and of spears,
But a new step, another easy fall.
The smile of stone seemed but a little less,
The load of silver but a little more:
And ever was that terraced wilderness
And falling plain paved like a palace floor.
Rust red as gore crawled on their arms of might
And on their faces wrinkles and not scars:
Till the dream suddenly ended; noise and light
Loosened the tyranny of the tropic stars.
But over them like a subterranean sun
I saw the sign of all the fiends that fell;
And a wild voice cried "Hasten and be done,
Is there no steepness in the stairs of hell?"
He that returns, He that remains the same,
Turned the round real world, His iron vice;
Down the grey garden paths a bird called twice,
And through three doors mysterious daylight came.
Gilbert Keith Chesterton
(1874 – 1936)
Nightmare
• fleursdumal.nl magazine
More in: Archive C-D, Archive C-D, Chesterton, Gilbert Keith, G.K. Chesterton
---
Victoire
Donne-moi tes baisers amers comme des larmes,
Le soir, quand les oiseaux s'attardent dans leurs vols.
Nos longs accouplements sans amour ont les charmes
Des rapines, l'attrait farouche des viols.
Repousse, délivrant ta haine contenue,
Le frisson de ma bouche éprise de ta chair.
Pour crier ton dégoût, dresse-toi, froide et nue,
Comme un marbre funèbre aux lueurs d'un éclair.
Tes yeux ont la splendeur auguste de l'orage…
Exhale ton mépris jusqu'en ta pâmoison,
O très chère ! — Ouvre-moi tes lèvres avec rage :
J'en boirai lentement le fiel et le poison.
J'ai l'émoi du pilleur devant un butin rare,
Pendant la nuit de fièvre où ton regard pâlit…
L'âme des conquérants, éclatante et barbare,
Chante dans mon triomphe au sortir de ton lit
Renée Vivien
born Pauline Mary Tarn;
(1877–1909)
Victoire;
Etudes et préludes
• fleursdumal.nl magazine
More in: Archive U-V, Archive U-V, Renée Vivien, Vivien, Renée
---
Maude.
A Ballad Of The Olden Time
Around the castle turrets fiercely moaned the autumn blast,
And within the old lords daughter seemed dying, dying fast;
While o'er her couch in frenzied grief the stricken father bent,
And in deep sobs and stifled moans his anguish wild found vent.
"Oh cheer thee up, my daughter dear, my Maude, he softly said,
As tremblingly he strove to raise that young and drooping head;
'I'll deck thee out in jewels rare in robes of silken sheen,
Till thou shalt be as rich and gay as any crowned queen."
"Ah, never, never!" sighed the girl, and her pale cheek paler grew,
While marble brow and chill white hands were bathed in icy dew;
"Look in my face – there thou wilt read such hopes are folly all,
No garment shall I wear again, save shroud and funeral pall."
"My Maude thou'rt wilful! Far away in lands beyond the sea
Are sunny climes, where winter ne'er doth wither flower or tree;
And there thou'lt journey with me, till I see thee smile once more,
And thy fair cheek wear the rose's hue as in the days of yore."
"Ah, no roses shall I gather beneath a summer sky,
Not for me such dreams, dear father, my end is drawing nigh;
One voyage is before me, 'tis no use to grieve or moan,
But that dark, fearful journey must I travel all alone."
"My precious child! last of my race! why wilt thou grieve me so?
Why add by such sad words unto thy grey haired father's woe?
Live – live, my pearl! my stricken dove! earth's joys shall all be thine;
Whate'er thy wish or will through life, it also shall be mine."
Fast coursed the diamond tear drops down that fair, though faded, cheek,
And she whispered, but so softly, one scarce could hear her speak:
"Ah! father, half those loving cares when summer bright was here
Would have kept thy daughter with thee for many a happy year.
"But, ah! thy heart was marble then, and to thy direst foe,
More stern, relentless anger thou couldst not, father, show.
What was my crime? The one I loved, not rich but nobly born,
Was loyal, true, on whom no man e'er looked with glance of scorn.
"He wooed me fairly, father dear, but thou did'st often swear
Thou'dst rather see me in my grave than bride to Hengist's heir.
Reckless, despairing, he embarked upon the stormy main,
To seek an end to grief and care, nor sought he long in vain.
"Calm and untroubled sleeps he now beneath the salt sea brine,
And I rejoice to think how soon that sweet sleep shall be mine!"
No answer made the father but a low and grief-struck moan;
And silence reigned again throughout that chamber sad and lone.
Sudden the girl starts wildly, with bright and kindling eye,
Her cheek assumes a crimson tint like hue of sunset sky,
"Father! that voice, that rapid step, ah, me! they are well-known,
Hengist who comes from ocean's deeps to claim me for his own!"
Say, does she rave? No. See yon form, with proud and gallant brow,
Bending above her, whisp'ring low, fond word and tender vow:
"Maude, my own love! no spectral form, no phantom's at thy side,
But thy girlhood's lover, now returned to claim thee as his bride."
The story runs that love and youth o'er death the victory won,
And again did Maude, a happy wife, play 'neath the summer sun,
While the old lord, grateful to the Power that Hengist's life had spared,
Henceforth in all his children's bliss, hopes, sorrows, fully shared.
Rosanna Eleanor Leprohon
(1829 – 1879)
Maude.
A Ballad Of The Olden Time
• fleursdumal.nl magazine
More in: Archive K-L, Archive K-L, CLASSIC POETRY
---
Brought together for the first time, here are 100 pieces of 'Oulipo' writing, celebrating the literary group who revelled in maths problems, puzzles, trickery, wordplay and conundrums.
Featuring writers including Georges Perec, Raymond Queneau and Italo Calvino, it includes poems, short stories, word games and even recipes. Alongside these famous Oulipians, are 'anticipatory' wordsmiths who crafted language with unusual constraints and literary tricks, from Jonathan Swift to Lewis Carroll.
Philip Terry is a translator, and a writer of fiction and poetry. He has translated the work of Georges Perec, Stéphane Mallarmé and Raymond Queneau, and is the author of the novel tapestry, shortlisted for the Goldsmiths Prize.
His poetry volumes include Oulipoems, Shakespeare's Sonnets, Dante's Inferno (a Times Literary Supplement Book of the Year, London Review Bookshop Book of the Week, and recipient of a Society of Authors Travelling Scholarship Prize), Quennets, and Dictator, a version of the Epic of Gilgamesh in Globish.
He is currently translating  Ice Age signs from the caves at Lascaux.
• 'Philip Terry's collection is packed with fabulous, wide-ranging work that displays the full ingenuity, brio and originality of Oulipian ideals in action. An exhilarating feat of in-depth reading, and translating, it takes its place as the definitive anthology in English for decades to come.' – Marina Warner
• Philip Terry's playful selection will appeal to lovers of word games, puzzles and literary delights.
The Penguin Book of Oulipo
Queneau, Perec, Calvino and the Adventure of Form
Edited by Philip Terry
Imprint: Penguin Classics
Published: 31/10/2019
ISBN: 9780241378427
Hardcover
Length: 576 Pages
Dimensions: 240mm x 49mm x 162mm
RRP: £25.00
# new books
The Penguin Book of Oulipo
Queneau, Perec, Calvino and the Adventure of Form
Philip Terry (Edited by)
• fleursdumal.nl magazine
More in: #Archive Concrete & Visual Poetry, - Book Lovers, - Book News, - Objets Trouvés (Ready-Mades), Archive C-D, Archive O-P, Archive Q-R, Art & Literature News, AUDIO, CINEMA, RADIO & TV, Carroll, Lewis, Dadaïsme, Georges Perec, OULIPO (PATAFYSICA), Surrealisme, Swift, Jonathan
---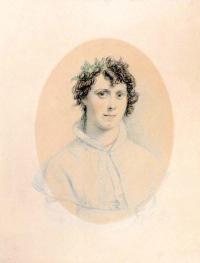 Night
I come, like Oblivion, to sweep away
The scattered beams from the car of day:
The gems which the evening has lavishly strown
Light up the lamps round my ebon throne.
Slowly I float through the realms of space,
Casting my mantle o'er Nature's face,
Weaving the stars in my raven hair,
As I sail through the shadowy fields of air.
All the wild fancies that thought can bring
Lie hid in the folds of my sable wing:
Terror is mine with his phrensied crew,
Fear with her cheek of marble hue,
And sorrow, that shuns the eye of day,
Pours out to me her plaintive lay.
I am the type of that awful gloom
Which involves the cradle and wraps the tomb;
Chilling the soul with its mystical sway;
Chasing the day-dreams of beauty away;
Till man views the banner by me unfurled,
As the awful veil of the unknown world;
The emblem of all he fears beneath
The solemn garb of the spoiler death!
Susanna Moodie
Night (Poem)
(1803 – 1885)
• fleursdumal.nl magazine
More in: Archive M-N, Archive M-N, CLASSIC POETRY
---
Give me the splendid silent sun
1
Give me the splendid silent sun with all his beams full-dazzling,
Give me juicy autumnal fruit ripe and red from the orchard,
Give me a field where the unmow'd grass grows,
Give me an arbor, give me the trellis'd grape,
Give me fresh corn and wheat, give me serene-moving animals teaching content,
Give me nights perfectly quiet as on high plateaus west of the Mississippi, and I looking up at the stars,
Give me odorous at sunrise a garden of beautiful flowers where I can walk undisturb'd,
Give me for marriage a sweet-breath'd woman of whom I should never tire,
Give me a perfect child, give me away aside from the noise of the world a rural domestic life,
Give me to warble spontaneous songs recluse by myself, for my own ears only,
Give me solitude, give me Nature, give me again O Nature your primal sanities!
These demanding to have them, (tired with ceaseless excitement, and rack'd by the war-strife,)
These to procure incessantly asking, rising in cries from my heart,
While yet incessantly asking still I adhere to my city,
Day upon day and year upon year O city, walking your streets,
Where you hold me enchain'd a certain time refusing to give me up,
Yet giving to make me glutted, enrich'd of soul, you give me forever faces;
(O I see what I sought to escape, confronting, reversing my cries,
I see my own soul trampling down what it ask'd for.)
2
Keep your splendid silent sun,
Keep your woods O Nature, and the quiet places by the woods,
Keep your fields of clover and timothy, and your corn-fields and orchards,
Keep the blossoming buckwheat fields where the Ninth-month bees hum;
Give me faces and streets–give me these phantoms incessant and endless along the trottoirs!
Give me interminable eyes–give me women–give me comrades and lovers by the thousand!
Let me see new ones every day–let me hold new ones by the hand every day!
Give me such shows–give me the streets of Manhattan!
Give me Broadway, with the soldiers marching–give me the sound of the trumpets and drums!
(The soldiers in companies or regiments–some starting away, flush'd and reckless,
Some, their time up, returning with thinn'd ranks, young, yet very old, worn, marching, noticing nothing;)
Give me the shores and wharves heavy-fringed with black ships!
O such for me! O an intense life, full to repletion and varied!
The life of the theatre, bar-room, huge hotel, for me!
The saloon of the steamer! the crowded excursion for me! the torchlight procession!
The dense brigade bound for the war, with high piled military wagons following;
People, endless, streaming, with strong voices, passions, pageants,
Manhattan streets with their powerful throbs, with beating drums as now,
The endless and noisy chorus, the rustle and clank of muskets, (even the sight of the wounded,)
Manhattan crowds, with their turbulent musical chorus!
Manhattan faces and eyes forever for me.
Walt Whitman
(1819 – 1892)
Give me the splendid silent sun
From: Leaves of grass
• fleursdumal.nl magazine
More in: Archive W-X, Archive W-X, Whitman, Walt
---
City of ships
City of ships!
(O the black ships! O the fierce ships!
O the beautiful sharp-bow'd steam-ships and sail-ships!)
City of the world! (for all races are here,
All the lands of the earth make contributions here;)
City of the sea! city of hurried and glittering tides!
City whose gleeful tides continually rush or recede, whirling in and
out with eddies and foam!
City of wharves and stores–city of tall façades of marble and iron!
Proud and passionate city–mettlesome, mad, extravagant city!
Spring up, O city–not for peace alone, but be indeed yourself,
warlike!
Fear not–submit to no models but your own O city!
Behold me–incarnate me as I have incarnated you!
I have rejected nothing you offer'd me–whom you adopted I have
adopted,
Good or bad I never question you–I love all–I do not condemn any
thing,
I chant and celebrate all that is yours–yet peace no more,
In peace I chanted peace, but now the drum of war is mine,
War, red war is my song through your streets, O city!
Walt Whitman
(1819 – 1892)
City of ships
From: Leaves of grass
• fleursdumal.nl magazine
More in: Archive W-X, Archive W-X, Whitman, Walt
---
DITHYRAMBE
À M. Eugène de Genoude.
Son front est couronné de palmes et d'étoiles ;
Son regard immortel, que rien ne peut ternir,
Traversant tous les temps, soulevant tous les voiles,
Réveille le passé, plonge dans l'avenir !
Du monde sous ses yeux ses fastes se déroulent,
Les siècles à ses pieds comme un torrent s'écoulent ;
A son gré descendant ou remontant leurs cours,
Elle sonne aux tombeaux l'heure, l'heure fatale,
Ou sur sa lyre virginale
Chante au monde vieilli ce jour, père des jours !
— —
Ecoutez ! – Jéhova s'élance
Du sein de son éternité.
Le chaos endormi s'éveille en sa présence,
Sa vertu le féconde, et sa toute-puissance
Repose sur l'immensité !
Dieu dit, et le jour fut; Dieu dit, et les étoiles
De la nuit éternelle éclaircirent les voiles ;
Tous les éléments divers
A sa voix se séparèrent ;
Les eaux soudain s'écoulèrent
Dans le lit creusé des mers ;
Les montagnes s'élevèrent,
Et les aquilons volèrent
Dans les libres champs des airs !
Sept fois de Jéhova la parole féconde
Se fit entendre au monde,
Et sept fois le néant à sa voix répondit ;
Et Dieu dit : Faisons l'homme à ma vivante image.
Il dit, l'homme naquit; à ce dernier ouvrage
Le Verbe créateur s'arrête et s'applaudit !
— —
Mais ce n'est plus un Dieu ! – C'est l'homme qui soupire
Eden a fui !… voilà le travail et la mort !
Dans les larmes sa voix expire ;
La corde du bonheur se brise sur sa lyre,
Et Job en tire un son triste comme le sort.
— —
Ah ! périsse à jamais le jour qui m'a vu naître !
Ah ! périsse à jamais la nuit qui m'a conçu !
Et le sein qui m'a donné l'être,
Et les genoux qui m'ont reçu !
Que du nombre des jours Dieu pour jamais l'efface ;
Que, toujours obscurci des ombres du trépas,
Ce jour parmi les jours ne trouve plus sa place,
Qu'il soit comme s'il n'était pas !
Maintenant dans l'oubli je dormirais encore,
Et j'achèverais mon sommeil
Dans cette longue nuit qui n'aura point d'aurore,
Avec ces conquérants que la terre dévore,
Avec le fruit conçu qui meurt avant d'éclore
Et qui n'a pas vu le soleil.
Mes jours déclinent comme l'ombre ;
Je voudrais les précipiter.
O mon Dieu ! retranchez le nombre
Des soleils que je dois compter !
L'aspect de ma longue infortune
Eloigne, repousse, importune
Mes frères lassés de mes maux ;
En vain je m'adresse à leur foule,
Leur pitié m'échappe et s'écoule
Comme l'onde au flanc des coteaux.
Ainsi qu'un nuage qui passe,
Mon printemps s'est évanoui ;
Mes yeux ne verront plus la trace
De tous ces biens dont j'ai joui.
Par le souffle de la colère,
Hélas ! arraché à la terre,
Je vais d'où l'on ne revient pas !
Mes vallons, ma propre demeure,
Et cet oeil même qui me pleure,
Ne reverront jamais mes pas !
L'homme vit un jour sur la terre
Entre la mort et la douleur ;
Rassasié de sa misère,
Il tombe enfin comme la fleur ;
Il tombe ! Au moins par la rosée
Des fleurs la racine arrosée
Peut-elle un moment refleurir !
Mais l'homme, hélas!, après la vie,
C'est un lac dont l'eau s'est enfuie :
On le cherche, il vient de tarir.
Mes jours fondent comme la neige
Au souffle du courroux divin ;
Mon espérance, qu'il abrège,
S'enfuit comme l'eau de ma main ;
Ouvrez-moi mon dernier asile ;
Là, j'ai dans l'ombre un lit tranquille,
Lit préparé pour mes douleurs !
O tombeau ! vous êtes mon père !
Et je dis aux vers de la terre :
Vous êtes ma mère et mes sœurs !
Mais les jours heureux de l'impie
Ne s'éclipsent pas au matin ;
Tranquille, il prolonge sa vie
Avec le sang de l'orphelin !
Il étend au loin ses racines ;
Comme un troupeau sur les collines,
Sa famille couvre Ségor ;
Puis dans un riche mausolée
Il est couché dans la vallée,
Et l'on dirait qu'il vit encor.
C'est le secret de Dieu, je me tais et l'adore !
C'est sa main qui traça les sentiers de l'aurore,
Qui pesa l'Océan, qui suspendit les cieux !
Pour lui, l'abîme est nu, l'enfer même est sans voiles !
Il a fondé la terre et semé les étoiles !
Et qui suis-je à ses yeux ?
— —
Mais la harpe a frémi sous les doigts d'Isaïe ;
De son sein bouillonnant la menace à longs flots
S'échappe ; un Dieu l'appelle, il s'élance, il s'écrie :
Cieux et terre, écoutez ! silence au fils d'Amos !
— —
Osias n'était plus : Dieu m'apparut; je vis
Adonaï vêtu de gloire et d'épouvante !
Les bords éblouissants de sa robe flottante
Remplissaient le sacré parvis !
Des séraphins debout sur des marches d'ivoire
Se voilaient devant lui de six ailes de feux ;
Volant de l'un à l'autre, ils se disaient entre eux :
Saint, saint, saint, le Seigneur, le Dieu, le roi des dieux !
Toute la terre est pleine de sa gloire !
Du temple à ces accents la voûte s'ébranla,
Adonaï s'enfuit sous la nue enflammée :
Le saint lieu fut rempli de torrents de fumée.
La terre sous mes pieds trembla !
Et moi ! je resterais dans un lâche silence !
Moi qui t'ai vu, Seigneur, je n'oserais parler !
A ce peuple impur qui t'offense
Je craindrais de te révéler !
Qui marchera pour nous ? dit le Dieu des armées.
Qui parlera pour moi ? dit Dieu : Qui ? moi, Seigneur !
Touche mes lèvres enflammées !
Me voilà ! je suis prêt !… malheur !
Malheur à vous qui dès l'aurore
Respirez les parfums du vin !
Et que le soir retrouve encore
Chancelants aux bords du festin !
Malheur à vous qui par l'usure
Etendez sans fin ni mesure
La borne immense de vos champs !
Voulez-vous donc, mortels avides,
Habiter dans vos champs arides,
Seuls, sur la terre des vivants ?
Malheur à vous, race insensée !
Enfants d'un siècle audacieux,
Qui dites dans votre pensée :
Nous sommes sages à nos yeux :
Vous changez ma nuit en lumière,
Et le jour en ombre grossière
Où se cachent vos voluptés !
Mais, comme un taureau dans la plaine,
Vous traînez après vous la chaîne
Des vos longues iniquités !
Malheur à vous, filles de l'onde !
Iles de Sydon et de Tyr !
Tyrans ! qui trafiquez du monde
Avec la pourpre et l'or d'Ophyr !
Malheur à vous ! votre heure sonne !
En vain l'Océan vous couronne,
Malheur à toi, reine des eaux,
A toi qui, sur des mers nouvelles,
Fais retentir comme des ailes
Les voiles de mille vaisseaux !
Ils sont enfin venus les jours de ma justice ;
Ma colère, dit Dieu, se déborde sur vous !
Plus d'encens, plus de sacrifice
Qui puisse éteindre mon courroux !
Je livrerai ce peuple à la mort, au carnage ;
Le fer moissonnera comme l'herbe sauvage
Ses bataillons entiers !
– Seigneur ! épargnez-nous ! Seigneur ! – Non, point de trêve,
Et je ferai sur lui ruisseler de mon glaive
Le sang de ses guerriers !
Ses torrents sécheront sous ma brûlante haleine ;
Ma main nivellera, comme une vaste plaine,
Ses murs et ses palais ;
Le feu les brûlera comme il brûle le chaume.
Là, plus de nation, de ville, de royaume ;
Le silence à jamais !
Ses murs se couvriront de ronces et d'épines ;
L'hyène et le serpent peupleront ses ruines ;
Les hiboux, les vautours,
L'un l'autre s'appelant durant la nuit obscure,
Viendront à leurs petits porter la nourriture
Au sommet de ses tours !
— —
Mais Dieu ferme à ces mots les lèvres d'Isaïe ;
Le sombre Ezéchiel
Sur le tronc desséché de l'ingrat Israël
Fait descendre à son tour la parole de vie.
— —
L'Eternel emporta mon esprit au désert :
D'ossements desséchés le sol était couvert ;
J'approche en frissonnant; mais Jéhova me crie :
Si je parle à ces os, reprendront-ils la vie ?
– Eternel, tu le sais ! – Eh bien! dit le Seigneur,
Ecoute mes accents ! retiens-les et dis-leur :
Ossements desséchés ! insensible poussière !
Levez-vous ! recevez l'esprit et la lumière !
Que vos membres épars s'assemblent à ma voix !
Que l'esprit vous anime une seconde fois !
Qu'entre vos os flétris vos muscles se replacent !
Que votre sang circule et vos nerfs s'entrelacent !
Levez-vous et vivez, et voyez qui je suis !
J'écoutai le Seigneur, j'obéis et je dis :
Esprits, soufflez sur eux du couchant, de l'aurore ;
Soufflez de l'aquilon, soufflez !… Pressés d'éclore,
Ces restes du tombeau, réveillés par mes cris,
Entrechoquent soudain leurs ossements flétris ;
Aux clartés du soleil leur paupière se rouvre,
Leurs os sont rassemblés, et la chair les recouvre !
Et ce champ de la mort tout entier se leva,
Redevint un grand peuple, et connut Jéhova !
— —
Mais Dieu de ses enfants a perdu la mémoire ;
La fille de Sion, méditant ses malheurs,
S'assied en soupirant, et, veuve de sa gloire,
Ecoute Jérémie, et retrouve des pleurs.
— —
Le seigneur, m'accablant du poids de sa colère,
Retire tour à tour et ramène sa main ;
Vous qui passez par le chemin,
Est-il une misère égale à ma misère ?
En vain ma voix s'élève, il n'entend plus ma voix ;
Il m'a choisi pour but de ses flèches de flamme,
Et tout le jour contre mon âme
Sa fureur a lancé les fils de son carquois !
Sur mes os consumés ma peau s'est desséchée ;
Les enfants m'ont chanté dans leurs dérisions ;
Seul, au milieu des nations,
Le Seigneur m'a jeté comme une herbe arrachée.
Il s'est enveloppé de son divin courroux ;
Il a fermé ma route, il a troublé ma voie ;
Mon sein n'a plus connu la joie,
Et j'ai dit au Seigneur : Seigneur, souvenez-vous,
Souvenez-vous, Seigneur, de ces jours de colère ;
Souvenez-vous du fiel dont vous m'avez nourri ;
Non, votre amour n'est point tari :
Vous me frappez, Seigneur, et c'est pourquoi j'espère.
Je repasse en pleurant ces misérables jours ;
J'ai connu le Seigneur dès ma plus tendre aurore :
Quand il punit, il aime encore ;
Il ne s'est pas, mon âme, éloigné pour toujours.
Heureux qui le connaît ! heureux qui dès l'enfance
Porta le joug d'un Dieu, clément dans sa rigueur !
Il croit au salut du Seigneur,
S'assied au bord du fleuve et l'attend en silence.
Il sent peser sur lui ce joug de votre amour ;
Il répand dans la nuit ses pleurs et sa prière,
Et la bouche dans la poussière,
Il invoque, il espère, il attend votre jour.
— —
Silence, ô lyre ! et vous silence,
Prophètes, voix de l'avenir !
Tout l'univers se tait d'avance
Devant celui qui doit venir !
Fermez-vous, lèvres inspirées ;
Reposez-vous, harpes sacrées,
Jusqu'au jour où sur les hauts lieux
Une voix au monde inconnue,
Fera retentir dans la nue :
PAIX A LA TERRE, ET GLOIRE AUX CIEUX !
Alphonse de Lamartine
(1790 – 1869)
La poésie sacrée par Alphonse De Lamartine
DITHYRAMBE
Méditations poétiques
• fleursdumal.nl magazine
More in: Archive K-L, Archive K-L, CLASSIC POETRY
---
POËZIEWEEK IN NEDERLAND EN VLAANDEREN 2020
nog t/m 5 februari 2020
# meer informatie op website poëzieweek:
https://www.poezieweek.com/
More in: #More Poetry Archives, - Bookstores, AUDIO, CINEMA, RADIO & TV, City Poets / Stadsdichters, CLASSIC POETRY, CONCRETE , VISUAL & SOUND POETRY, EXPERIMENTAL POETRY, LIGHT VERSE, MODERN POETRY, Poëzieweek, STREET POETRY, TRAVESTY & POETRY
---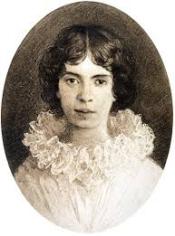 Aspiration
We never know how high we are
Till we are called to rise;
And then, if we are true to plan,
Our statures touch the skies.
The heroism we recite
Would be a daily thing,
Did not ourselves the cubits warp
For fear to be a king.
Emily Dickinson
(1830-1886)
Aspiration
• fleursdumal.nl magazine
More in: Archive C-D, Archive C-D, Dickinson, Emily
---
Vers d'amour
Tu gardes dans tes yeux la volupté des nuits,
O Joie inespérée au fond des solitudes!
Ton baiser est pareil à la saveur des fruits
Et ta voix fait songer aux merveilleux préludes
Murmurés par la mer à la beauté des nuits.
Tu portes sur ton front la langueur et l'ivresse,
Les serments éternels et les aveux d'amour,
Tu sembles évoquer la craintive caresse
Dont l'ardeur se dérobe à la clarté du jour
Et qui te laisse au front la langueur et l'ivresse.
Renée Vivien
born Pauline Mary Tarn;
(1877–1909)
Vers d'amour;
Cendres et Poussières, 1902
• fleursdumal.nl magazine
More in: Archive U-V, Archive U-V, Renée Vivien, Vivien, Renée
---
Older Entries »
Thank you for reading FLEURSDUMAL.NL - magazine for art & literature