J.A. Woolf
·
SHAKESPEARE AND COMPANY, PARIS: A HISTORY OF THE RAG & BONE SHOP OF THE HEART
·
J.A. Woolf: Making memories (04)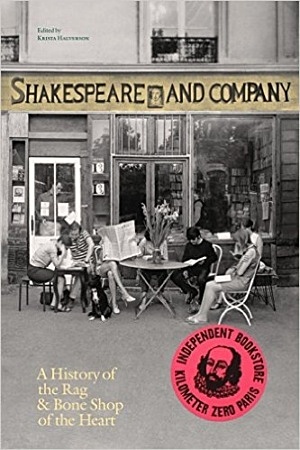 A Biography of a Bookstore – Shakespeare and Company, Paris: A History of the Rag & Bone Shop of the Heart – by Krista Halverson (Editor) – Sylvia Whitman (Afterword) – Jeannette Winterson (Foreword)
A copiously illustrated account of the famed Paris bookstore on its 65th anniversary.
For almost 70 years, Shakespeare and Company has been a home-away-from-home for celebrated writers—including James Baldwin, Jorge Luis Borges, A. M. Homes, and Dave Eggers—as well as for young, aspiring authors and poets. Visitors are invited to read in the library, share a pot of tea, and sometimes even live in the shop itself, sleeping in beds tucked among the towering shelves of books. Since 1951, more than 30,000 have slept at the "rag and bone shop of the heart."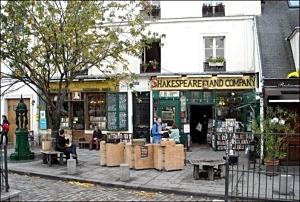 This first-ever history of the legendary bohemian bookstore in Paris interweaves essays and poetry from dozens of writers associated with the shop–Allen Ginsberg, Anaïs Nin, Ethan Hawke, Robert Stone and Jeanette Winterson, among others–with hundreds of never-before-seen archival pieces, including photographs of James Baldwin, William Burroughs and Langston Hughes, plus a foreword by the celebrated British novelist Jeanette Winterson and an epilogue by Sylvia Whitman, the daughter of the store's founder, George Whitman. The book has been edited by Krista Halverson, director of the newly founded Shakespeare and Company publishing house.
George Whitman opened his bookstore in a tumbledown 16th-century building just across the Seine from Notre-Dame in 1951, a decade after the original Shakespeare and Company had closed. Run by Sylvia Beach, it had been the meeting place for the Lost Generation and the first publisher of James Joyce's Ulysses. (This book includes an illustrated adaptation of Beach's memoir.) Since Whitman picked up the mantle, Shakespeare and Company has served as a home-away-from-home for many celebrated writers, from Jorge Luis Borges to Ray Bradbury, A.M. Homes to Dave Eggers, as well as for young authors and poets. Visitors are invited not only to read the books in the library and to share a pot of tea, but sometimes also to live in the bookstore itself–all for free.
More than 30,000 people have stayed at Shakespeare and Company, fulfilling Whitman's vision of a "socialist utopia masquerading as a bookstore." Through the prism of the shop's history, the book traces the lives of literary expats in Paris from 1951 to the present, touching on the Beat Generation, civil rights, May '68 and the feminist movement–all while pondering that perennial literary question, "What is it about writers and Paris?"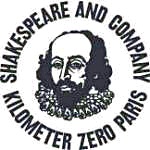 In this first-ever history of the bookstore, photographs and ephemera are woven together with personal essays, diary entries, and poems from writers including Allen Ginsberg, Anaïs Nin, Lawrence Ferlinghetti, Sylvia Beach, Nathan Englander, Dervla Murphy, Jeet Thayil, David Rakoff, Ian Rankin, Kate Tempest, and Ethan Hawke.
With hundreds of images, it features Tumbleweed autobiographies, precious historical documents, and beautiful photographs, including ones of such renowned guests as William Burroughs, Henry Miller, Langston Hughes, Alberto Moravia, Zadie Smith, Jimmy Page, and Marilynne Robinson.
Tracing more than 100 years in the French capital, the book touches on the Lost Generation and the Beats, the Cold War, May '68, and the feminist movement—all while reflecting on the timeless allure of bohemian life in Paris.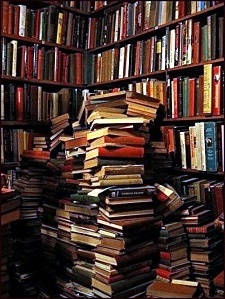 Krista Halverson is the director of Shakespeare and Company bookstore's publishing venture. Previously, she was the managing editor of Zoetrope: All-Story, the art and literary quarterly published by Francis Ford Coppola, which has won several National Magazine Awards for Fiction and numerous design prizes. She was responsible for the magazine's art direction, working with guest designers including Lou Reed, Kara Walker, Mikhail Baryshnikov, Zaha Hadid, Wim Wenders and Tom Waits, among others.
Jeanette Winterson's first novel, Oranges Are Not the Only Fruit, was published in 1985. In 1992 she was one of Granta's Best of Young British Novelists. She has won numerous awards and is published around the world. Her memoir, Why Be Happy When You Could Be Normal?, was an international bestseller. Her latest novel, The Gap of Time, is a "cover version" of Shakespeare's The Winter's Tale.
Sylvia Whitman is the owner of Shakespeare and Company bookstore, which her father opened in 1951. She took on management of the shop in 2004, when she was 23, and now co-manages the bookstore with her partner, David Delannet. Together they have opened an adjoining cafe, as well as launched a literary festival, a contest for unpublished novellas, and a publishing arm.
"I created this bookstore like a man would write a novel, building each room like a chapter, and I like people to open the door the way they open a book, a book that leads into a magic world in their imaginations." —George Whitman, founder
Drawing on a century's worth of never-before-seen archives, this first history of the bookstore features more than 300 images and 70 editorial contributions from shop visitors such as Allen Ginsberg, Anaïs Nin, Kate Tempest, and Ethan Hawke. With a foreword by Jeanette Winterson and an epilogue by Sylvia Whitman, the 400-page book is fully illustrated with color throughout.
Shakespeare and Company, Paris: A History of the Rag & Bone Shop of the Heart by Krista Halverson
Foreword by: Jeanette Winterson
Epilogue by: Sylvia Whitman
Contributions by:
Allen Ginsberg
Anaïs Nin
Lawrence Ferlinghetti
Sylvia Beach
Nathan Englander
Dervla Murphy
Ian Rankin
Kate Tempest
Ethan Hawke
David Rakoff
Publisher: Shakespeare and Company Paris
Publication date: August 2016
Hardback – ISBN: 979-1-09610-100-9
€ 35.00
Publication country:France
Pages:384
Weight: 1501.000g.
# More information on website Shakespeare & Company
Photos: Shakespeare & Comp,  Jef van Kempen FDM
fleursdumal.nl magazine
More in: - Book Lovers, - Book News, - Book Stories, - Bookstores, Art & Literature News, BEAT GENERATION, Borges J.L., Burroughs, William S., Ernest Hemingway, Ginsberg, Allen, J.A. Woolf, James Baldwin, Kate/Kae Tempest, Samuel Beckett, Shakespeare, William, Tempest, Kate/Kae
---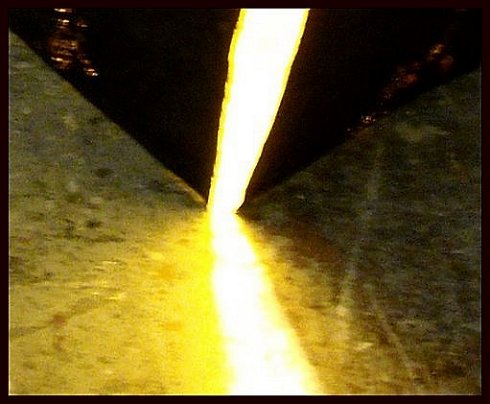 Dopo un anno, il re prese di nuovo moglie: una donna bella, ma orgogliosa; non poteva tollerare che qualcuno la superasse in bellezza. Possedeva uno specchio e, quando vi si specchiava, diceva:-Specchio fatato, in questo castello, hai forse visto aspetto più bello?-E lo specchio rispondeva:-E' il tuo, Regina, di tutte il più bello!-Ed ella era contenta, perché' sapeva che lo specchio diceva la verità. Ma Biancaneve cresceva, diventando sempre più bella e, quand'ebbe sette anni, era Revolution zum Handeln zu gelangen. Die Herausgeberinnen haben 15 Autorinnen aus Asien, Afrika, Europa, Australien, Ozeanien sowie den beiden Amerikas gebeten, die Zukunft aus einer kosmopolitischen Sicht zu entwerfen und damit die Lebenskunst nach Platon und Aristoteles-..
J.A. Woolf: Making memories (04)
kempis.nl poetry magazine
More in: J.A. Woolf, J.A. Woolf
---
Thank you for reading FLEURSDUMAL.NL - magazine for art & literature