*War Poetry Archive
·
Poëzieweek & Gedichtendag 2019 (31 januari t.m. 6 februari)
·
August Stramm: Ich (Gedicht)
·
August Stramm: Weltwehe (Gedicht)
·
August Stramm: Feuertaufe (Gedicht)
·
Jacques Vaché: Lettres de guerre (1914-1918)
·
Robert Bridges: To Joseph Joachim
·
Nadine Akkerman: Invisible Agents Women and Espionage in Seventeenth-Century Britain
·
L'esprit littéraire de la Grande Guerre à Redu
·
Dennis Whitehead: SHELL SHOCK. Twin Sisters Struck Down by the Horrors of World War I
·
Gladys Cromwell: The Poet
·
GONEWEST: Artistieke herdenking 100 jaar Groote Oorlog in West-Vlaanderen
·
Robert Bridges: To the President of Magdalen College, Oxford
Het thema van de Poëzieweek 2019 is Vrijheid, met als motto: Zonder handen, zonder tanden.
De week opent op donderdag 31 januari met Gedichtendag en wordt woensdagavond 6 februari feestelijk afgesloten met De Grote Poëzieprijs, de Awater Poëzieprijs en de Turing Gedichtenwedstrijd. Tom Lanoye schrijft het Poëziegeschenk Vrij – Wij?, cadeau van de boekwinkel bij aankoop van € 12,50 aan poëzie.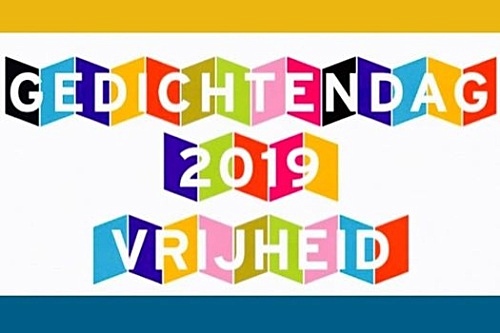 Met Gedichtendag (31 januari 2019) gaat op de laatste donderdag van januari traditiegetrouw de Poëzieweek van start. Gedichtendag, sinds 2000 georganiseerd door Poetry International Rotterdam, is hét poëziefeest van Nederland en Vlaanderen.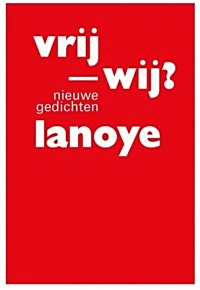 Poëzieliefhebbers in Nederland en Vlaanderen organiseren die dag een grote diversiteit aan eigen poëzieactiviteiten en ook de media klinken die dag een stuk poëtischer.
 Voor de enorme hoeveelheid optredens, publicaties, poëzieprijzen, -programma's en -activiteiten is één dag simpelweg veel te kort!
De Poëzieweek wil een zo groot mogelijk bereik voor poëzie creëren en bundelt tal van activiteiten van organisatoren in Nederland en Vlaanderen.
De Poëzieweek is een samenwerking van Stichting CPNB, Poëziecentrum, Stichting Poetry International, Vlaams Fonds voor de Letteren, Nederlands Letterenfonds, Stichting Lezen Nederland, Iedereen Leest Vlaanderen, De Schrijverscentrale, Boek.be, Taalunie, Stichting Van Beuningen/Peterich-fonds, Turing Foundation, Awater, Het Literatuurhuis, Poëzieclub, SLAG, School der Poëzie en De Nieuwe Oost | Wintertuin.
# Voor een overzicht van alle activiteiten zie de website POËZIEWEEK
• fleursdumal.nl magazine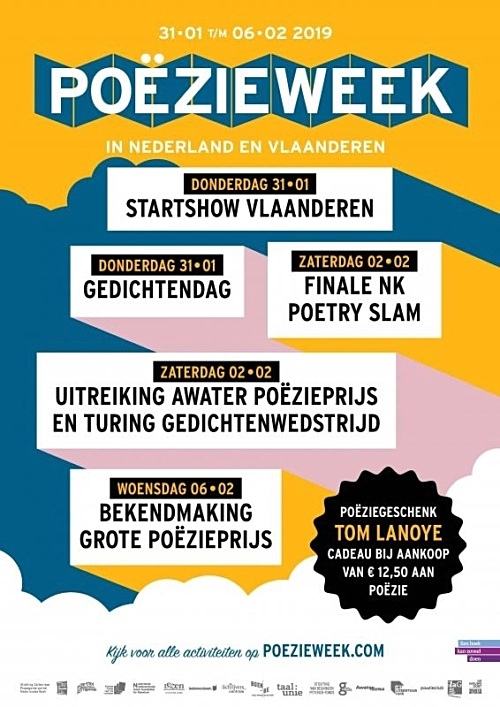 More in: #Archive A-Z Sound Poetry, #Archive Concrete & Visual Poetry, #More Poetry Archives, *War Poetry Archive, - Book Lovers, - Bookstores, Art & Literature News, LIGHT VERSE, Literary Events, MODERN POETRY, Poetry International, Poetry Slam, Poëziepaleis, Poëzieweek, STREET POETRY, THEATRE, Tilt Festival Tilburg, Tom Lanoye
---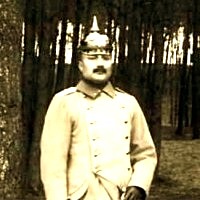 Ich
Du steht! Du steht!
Und ich
Und ich
Ich winge
Raumlos zeitlos wäglos!
Du steht! Du steht!
Und
Rasen bäret mich
Ich
Bär mich selber!
Du!
Du!
Du bannt die Zeit
Du bogt der Kreis
Du seelt der Geist
Du blickt der Blick
Du
Kreist die Welt
Die Welt
Welt!
Ich
Kreis das All!
Und du
Und du
Du
Stehst
Das Ich
Das
Ich!
August Stramm
(1874-1915)
Ich, 1914
• fleursdumal.nl magazine
More in: *War Poetry Archive, Archive S-T, Expressionism, Stramm, August
---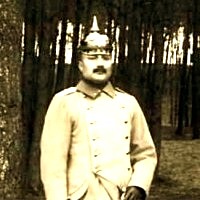 Weltwehe
Nichts Nichts Nichts
Haucht
Nichts
Hauchen
Nichts
Hauch
Wägen
Wägen wegen
Wegen regen
Stauen
Lauen
Weben schweben wallen ballen
Warmen
Biegen bogen
Wärmen
Drehen drehen
Dunsten
Streifen glimmen
Fachen
Hitzen
Glühen
Wellen
Sieden brodeln rauschen brausen
Züngeln springen
Flammen spritzen
Platzen
Knattern knallen krachen
Tausend
Null Null Null
Tausend
Null
Milliarden
Null Null Null
Weißen
Lichten
Kreisen kreisen
Bahnen
Fliegen
Kreisen kreisen
Rollen
Kugeln
Kugeln kugeln
Glatten
Kugeln
Platten
Kugeln
Kreisen
Kugeln
Dichten schichten wichten walzen wälzen
Festen
Kreisen
Pressen
Kugeln
Schmieden
Kreisen
Kernen
Kugeln
Kern.
Halten fassen kraften schwingen
Ruhen reißen sprengen
Heben senken falten
Schieben wogen
Starren
Heißen
Beben
Schweißen
Beben
Leben
Atmen
Leben
Leben leben
Zeugen
Bären
Leben leben
Blühen
Wachsen
Leben leben
Brennen
Starken
Marken
Rollen rollen
Leuchten trocknen feuchten lichten
Streben ranken
Tönen
Ringen
Kämpfen
Ringen
Ringen
Können
Wollen
Können
Schwanken
Können
Wollen
Blühen
Wollen
Rollen
Können
Kranken
Placken racken ächzen
Rollen
Wollen
Lallen
Wollen wollen
Ranken
Wollen wollen
Rollen
Drehen wehen rollen
Wollen wollen
Stürmen wollen
Drehen
Matten
Wollen
Matten
Rollen drehen
Wehen wehen
Wollen
Kreisen
Engen
Kreisen
Engen
Schwanken
Wanken
Zittern
Schwingen
Wiegen kreisen engen lockern
Trudeln krudeln
Trudeln
Schlacken
Lockern
Schlacken
Bröckeln
Aschen
Trollen trollen
Aschen
Trollen trollen
Sollen
Wollen
Stocken reißen
Sacken rasen
Rasen
Sprengen
Platzen
Schmettern
Stäuben stäuben stäuben
Schweben
Weben
Wallen
Weben
Fallen
Wegen
Reigen
Wolken
Schleichen
Flaken
Weiten
Flaken
Wachten
Steinen
Nachten
Nebeln
Nachten
Weiten
Nachten nachten
Losen
Nachten nachten
Lösen
Nachten nachten
Raumen
Nachten nachten
Zeiten
Nachten
Weiten raumen zeiten
Nachten
Zeiten zeiten
Nachten
Zeiten
Nachten
Weiten
Weiten
Nichts Nichts Nichts
Nichts.
August Stramm
(1874-1915)
Weltwehe, 1914
• fleursdumal.nl magazine
More in: *War Poetry Archive, Archive S-T, Expressionism, Stramm, August
---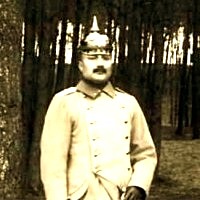 Feuertaufe
Der Körper schrumpft den weiten Rock
Der Kopf verkriecht die Beine
Erschrecken
Würgt die Flinte
Ängste
Knattern
Knattern schrillen
Knattern hieben
Knattern stolpern
Knattern
Übertaumeln
Gelle
Wut.
Der Blick
Spitzt
Zisch
Die Hände spannen Klaren.
Das Trotzen ladet.
Wollen äugt
Und
Stahler Blick
Schnellt
Streck
Das
Schicksal.
August Stramm
(1874-1915)
Feuertaufe, 1914
• fleursdumal.nl magazine
More in: *War Poetry Archive, Archive S-T, Expressionism, Stramm, August
---
Mort d'une surdose d'opium en 1919 à l'âge de vingt-trois ans, alors qu'il est encore sous l'uniforme, Jacques Vaché est reconnu comme celui par qui le surréalisme est arrivé.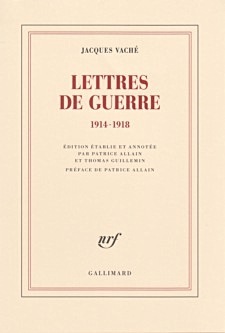 Du premier Manifeste à ses derniers Entretiens, André Breton aura toujours célébré celui qu'il appelait «l'homme que j'ai le plus aimé au monde».
Et quinze Lettres de guerre, envoyées depuis le front à son ami poète ainsi qu'à Théodore Fraenkel et Louis Aragon, auront suffi pour que Vaché devienne l'arme secrète de plusieurs générations.
Breton révélait en 1919 son «Umour» sans H, surgi au milieu des combats, l'expression poétique la plus pure de l'humour noir et de la «désertion intérieure».
Présenter pour la première fois l'intégralité des lettres écrites par Jacques Vaché à sa famille et à ses amis pendant la guerre (158 dont 23 totalement inédites) permet de marquer le point de départ d'une aventure moderne et de mettre en lumière le soldat en action, la vocation prometteuse du dessinateur et la singularité du «dandy des tranchées».
Jacques Vaché:
Lettres de guerre (1914-1918)
Édition de Patrice Allain et Thomas Guillemin.
Préface de Patrice Allain
Collection Blanche, Gallimard
Parution: 08-11-2018
480 pages,
ill.,
140 x 205 mm
Achevé d'imprimer: 01-10-2018
Genre : Correspondances
Prix: 24,00 €
# new books
Jacques Vaché:
Lettres de guerre (1914-1918)
fleursdumal.nl magazine
More in: #Biography Archives, *War Poetry Archive, - Book News, - Bookstores, Archive U-V, Archive U-V, Art & Literature News, Jacques Vaché, Opium-Eaters, Vaché, Jacques
---
To Joseph Joachim
Belov'd of all to whom that Muse is dear
Who hid her spirit of rapture from the Greek,
Whereby our art excelleth the antique,
Perfecting formal beauty to the ear;
Thou that hast been in England many a year
The interpreter who left us nought to seek,
Making Beethoven's inmost passion speak,
Bringing the soul of great Sebastian near.
Their music liveth ever, and 'tis just
That thou, good Joachim, so high thy skill,
Rank (as thou shalt upon the heavenly hill)
Laurel'd with them, for thy ennobling trust
Remember'd when thy loving hand is still
And every ear that heard thee stopt with dust.
Robert Bridges
(1844-1930)
To Joseph Joachim
fleursdumal.nl magazine
More in: *War Poetry Archive, Archive A-B, Bridges, Robert
---
A compelling history of women in seventeenth century espionage, telling the forgotten tales of women from all walks of life who acted as spies in early modern Britain.
Nadine Akkerman has immersed herself in archives and letter collections, acting as a modern-day Spymistress to unearth plots and conspiracies that have long been hidden by history.
It would be easy for the modern reader to conclude that women had no place in the world of early modern espionage, with a few seventeenth-century women spies identified and then relegated to the footnotes of history.
If even the espionage carried out by Susan Hyde, sister of Edward Hyde, Earl of Clarendon, during the turbulent decades of civil strife in Britain can escape the historiographer's gaze, then how many more like her lurk in the archives?
Nadine Akkerman's search for an answer to this question has led to the writing of Invisible Agents, the very first study to analyse the role of early modern women spies, demonstrating that the allegedly-male world of the spy was more than merely infiltrated by women.
This compelling and ground-breaking contribution to the history of espionage details a series of case studies in which women – from playwright to postmistress, from lady-in-waiting to laundry woman – acted as spies, sourcing and passing on confidential information on account of political and religious convictions or to obtain money or power.
The struggle of the She-Intelligencers to construct credibility in their own time is mirrored in their invisibility in modern historiography.
Akkerman has immersed herself in archives, libraries, and private collections, transcribing hundreds of letters, breaking cipher codes and their keys, studying invisible inks, and interpreting riddles, acting as a modern-day Spymistress to unearth plots and conspiracies that have long remained hidden by history.
Nadine Akkerman is Reader in early modern English Literature at Leiden University and Visiting Fellow at All Souls College, Oxford. She is author of the critically acclaimed Invisible Agents: Women and Espionage in Seventeenth-Century Britain (OUP), and of The Correspondence of Elizabeth Stuart, Queen of Bohemia (OUP), the third and final volume of which will be published in 2020, and is currently writing the definitive biography of Elizabeth Stuart. She has also published extensively on women's history, diplomacy, and masques, and curated several exhibitions, including the popular Courtly Rivals at the Haags Historisch Museum. In 2017 she was elected to The Young Academy of the Royal Netherlands Academy of Arts and Sciences, and received a Special Recognition Award from the World Cultural Council.
Invisible Agents
Women and Espionage in Seventeenth-Century Britain
Nadine Akkerman
Language: English
Oxford University Press
Hardcover
288 pages
Published: 12 July 2018
8 colour plates & 12 black and white images
234x156mm
ISBN-10: 0198823010
ISBN-13: 978-0198823018
£20.00
# new books
Nadine Akkerman:
Invisible Agents
fleursdumal.nl magazine
More in: #Biography Archives, *War Poetry Archive, - Book News, - Book Stories, Archive A-B, CRIME & PUNISHMENT, History of Britain, Tales of Mystery & Imagination, WAR & PEACE
---
Redu, en tant que village du livre, ne peut célébrer le centième anniversaire de la fin de la Grande Guerre qu'en mettant à l'honneur la littérature de l'époque.

L'angle de vue choisi est celui de la poésie née sur, ou au plus près des champs de bataille et des tranchées.
Une poésie européenne au sens le plus large qui balaie l'Europe de la Russie aux Iles britanniques ; une poésie qui, pour exprimer la puissance de cette première conflagration mondiale en son effet sur le corps et sur les consciences, se cherche des formes nouvelles.
En ce début du vingtième siècle le soldat est scolarisé.
Il lit, il écrit : des lettres, des carnets d'instantanés, et de la poésie, qui rendent compte de l'instant d'angoisse, de désespoir, de sentiment d'abandon dans un monde devenu fou.
Ainsi la Grande Guerre donne-t-elle naissance à une poésie de l'instant vécu avec une intensité hors norme par des écrivains devenus combattants.
Ce parcours tracé dans les rues de Redu, les poèmes affichés aux murs du village, en témoignent.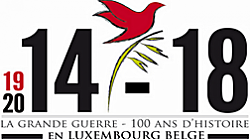 Du 19 mai au 11 novembre 2018
Un circuit de 20 poèmes des soldats de la Grande Guerre.
https://www.redu-villagedulivre.be/fr/
photos: fleursdumal.nl
fleursdumal.nl magazine
More in: *War Poetry Archive, - Book Lovers, - Bookstores, Art & Literature News, FDM Art Gallery, Galerie des Morts, Historia Belgica, WAR & PEACE
---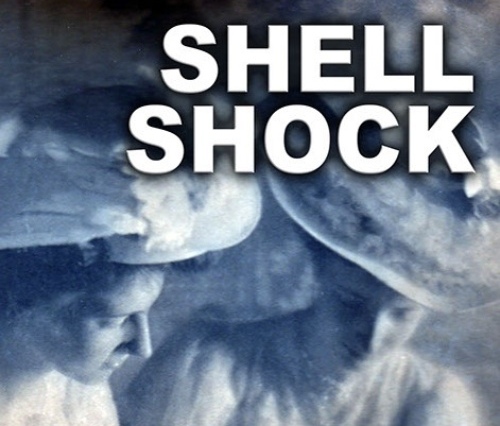 The true story of twin sisters, Dorothea and Gladys Cromwell, born into New York's Gilded Age, living lives of wealth and privilege, as told by Dennis Whitehead.

Amid the fervor of America's entry into the First World War, the sisters volunteered for service with the American Red Cross in France, a country they knew and loved. To French soldiers seeking refreshment and solace in the Red Cross canteen, the identical twins were known as anges jumeaux, the twin angels.
Witnessing the non-stop horrors in the worst fighting in the war, the sisters were utterly exhaustion, both mentally and physically, when they boarded the SS La Lorraine for the return journey home. They had wished to continue their service to the people of France after the fighting stopped but were convinced to return to New York by their brother.
What happened on that ship, on that frigid January 1919 evening, almost one-hundred years ago, is one of the great untold stories of World War I, and the impact that modern warfare had upon not just the men in the trenches, but upon its women and other non-combatants, as well as civilians, that remained unrecognized until the Vietnam War.
Dennis Whitehead: A native of Cincinnati and a graduate of Ohio University, Dennis Whitehead is a writer, photographer, and media producer in Arlington, Virginia.
Shell Shock: Twin Sisters Born Into New York's Gilded Age Struck Down by the Horrors of War
by Dennis Whitehead
Kindle Edition
$2,99
Available for download
Language: English
File Size: 27502 KB
Print Length: 52 pages
Publisher: MMImedia LLC (July 18, 2018)
Publication Date: July 18, 2018
Amazon Digital
# More information and link with Amazon Kindle Edition
Shell Shock is the story of the twin Cromwell sisters who served with the American Red Cross in World War I France. Witnessing the unrelenting horrors of war, the Cromwell sisters illustrate the unrecognized trauma wrought upon non-combatants in the First World War. Gladys Cromwell (1885-1919) was a very talented poet.
# Digital biography
American writers
Gladys Cromwell
fleursdumal.nl magazine
More in: #Biography Archives, *War Poetry Archive, - Book Stories, Archive C-D, Archive W-X, AUDIO, CINEMA, RADIO & TV, Gladys Cromwell, Photography, WAR & PEACE
---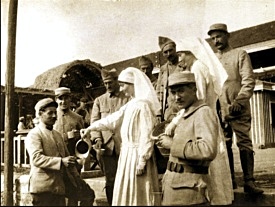 The Poet
O tell me, tell me,
How did you drain
Your song to drops
Clear as rain?
What labor, what sorrow,
What sacrifice,
Crystal d your song
To beryl ice?
What burning gladness
Warmed it again
To a vapor sweet,
Clear as rain?
O tell me, tell me,
Melody s price
Is it work, is it pain,
Is it sacrifice?
Gladys Cromwell
(1885-1919)
The Poet
fleursdumal.nl magazine
More in: *War Poetry Archive, Archive C-D, Cromwell, Gladys, Gladys Cromwell
---
De Provincie West-Vlaanderen herdenkt van 2014 tot en met 2018 op culturele wijze 100 jaar Groote Oorlog. Deze eigentijdse, toekomstgerichte en multidisciplinaire herdenking kreeg de naam 'GoneWest'.
GoneWest verbindt talloze levensverhalen met gedegen historisch besef en ontsluit deze kleine en grote verhalen via muziek-, dans-, theaterevenementen, literatuur en beeldende kunst.
"…because his brother had gone west, raved at the bleeding war; his rampant grief moaned, shouted, sobbed, and choked, while he was kneeling half-naked on the floor. In my belief such men have lost all patriotic feeling." Siegfried Sassoon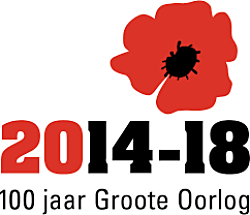 'To go west', een Engelse uitdrukking, die zoveel betekent als sterven, kreeg tijdens de Eerste Wereldoorlog een bijkomende betekenis mee. Het ten westen gaan van de doden, met de ondergaande zon mee, werd aan het geallieerde front meer dan zomaar een metafoor. Britten, Fransen en Belgen bezetten dan ook het westelijke deel van dat Westelijke Front, dat van het noorden naar het zuiden West-Vlaanderen en Noord-Frankrijk doorsneed. Hun gesneuvelden en gekwetsten brachten ze daarmee letterlijk naar het westen toe.
Expo 600.000 beeldjes – 600.000 namen
Ervaar vanaf april 2018 de indrukwekkende land-artinstallatie ComingWorldRememberMe in het provinciedomein De Palingbeek in Ieper.
Deze installatie strekt zich uit over het niemandsland en The Bluff, een van de zwaarst bevochten plekken van de Eerste Wereldoorlog. De 600.000 beeldjes krijgen een plaats tussen drie grote kunstwerken van kunstenaar Koen Vanmechelen.
Tienduizenden mensen uit Vlaanderen en de rest van de wereld hielpen ComingWordRememberMe tot stand komen: samen maakten ze 600.000 beeldjes. Bij elk beeldje hoort een dog tag, het universele identificatiesysteem voor frontsoldaten. De dog tags combineren telkens de naam van een WOI-slachtoffer met de naam van een maker van een beeldje. Elke dog tag verbindt zo letterlijk het verleden met het heden.
Een doorzichtig werk van kunstenaar Koen Vanmechelen biedt plaats aan de 600.000 dog tags. De namen van de oorlogsslachtoffers komen uit 'De Namenlijst'. Het In Flanders Fields Museum in Ieper stelde deze digitale lijst met alle slachtoffers van WOI in België samen.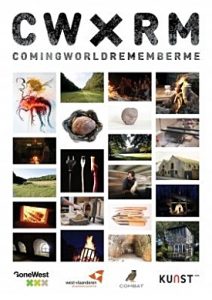 Het doorzichtige kunstwerk met de 600.000 dog tags krijgt een plaats in het paviljoen aan de start van het wandelparcours rond de land-artinstallatie. Het verenigt er letterlijk de verschillende nationaliteiten en generaties in de herdenking. Het engagement van al de betrokken mensen maakt van de land-art-installatie een grens- en generatie-overschrijdend symbool van vrede.
Tot eind mei 2018 kunt u bij uw bezoek aan het paviljoen een wandeling starten. Langs een deel van het wandeltraject hoort u op verschillende rustpunten oorlogspoëzie. De wandeling eindigt op de uitkijkbrug met een bijzonder uitzicht over de indrukwekkende land-artinstallatie.
Door het karakter van de locatie kan de volledige land-artinstallatie maar tijdelijk in het provinciaal domein De Palingbeek blijven staan. De dog-tags met de namen van oorlogsslachtoffers en peters en meters krijgen wel een definitieve plaats op het Niemandsland.
De organisatoren streven ernaar om de beeldjes na afloop van de expo op een respectvolle manier te verwijderen. Eind 2018 krijgen eerst alle peters en meters de kans om een beeldje uit de installatie op te halen. Voor de resterende beeldjes zoeken de initiatiefnemers een museale bestemming op verschillende locaties, zowel in België als in het buitenland.

Expo 600.000 beeldjes – 600.000 namen
Tot eind mei 2018
Koen Vanmechelen
Het oeuvre van kunstenaar Koen Vanmechelen is een voortdurende zoektocht naar de universele waarheid van ons bestaan. Met projecten als 'The Cosmopolitan Chicken Project', 'The Open University of Diversity' en 'The Accident', exploreert Koen Vanmechelen de terreinen van diversiteit en identiteit. Hij wordt hiervoor naar inhoud en verbeelding sinds jaren internationaal gerespecteerd. Het werk van Vanmechelen is een ode aan het leven en is bestemd voor de nieuwe kosmopolitische mens. Hij koestert culturele verschillen. Is ruimdenkend. Zoekt naar begrip van het andere. Leeft van constructieve confrontatie. Verlegt grenzen. Is uit op symbiose. Probeert de beladen begrippen 'identiteit' en 'diversiteit' te herdefiniëren in een wereld die ooit grenzeloos was en het ooit weer zal worden.Een filosofie die perfect aansluit bij het verhaal dat ComingWorldRememberMe wil vertellen dus.
Meer informatie op website:  http://www.koenvanmechelen.be  &  https://www.gonewest.be/
GONEWEST: Artistieke herdenking 100 jaar Groote Oorlog in West-Vlaanderen
fleursdumal.nl magazine
More in: *War Poetry Archive, Art & Literature News, FDM Art Gallery, Galerie des Morts, Historia Belgica, Land Art, WAR & PEACE
---
To the President of Magdalen College, Oxford
Since now from woodland mist and flooded clay
I am fled beside the steep Devonian shore,
Nor stand for welcome at your gothic door,
'Neath the fair tower of Magdalen and May,
Such tribute, Warren, as fond poets pay
For generous esteem, I write, not more
Enhearten'd than my need is, reckoning o'er
My life-long wanderings on the heavenly way:
But well-befriended we become good friends,
Well-honour'd honourable; and all attain
Somewhat by fathering what fortune sends.
I bid your presidency a long reign,
True friend; and may your praise to greater ends
Aid better men than I, nor me in vain.
Robert Bridges
(1844-1930)
To the President of Magdalen College, Oxford
fleursdumal.nl magazine
More in: *War Poetry Archive, Archive A-B, Bridges, Robert, WAR & PEACE
---
Older Entries »
Thank you for reading FLEURSDUMAL.NL - magazine for art & literature