Archive M-N
·
Joan Murray: One Morganatic Leer (poem)
·
Herman Melville: Art (Poem)
·
Forever Words. The Unknown Poems by Johnny Cash
·
Susanna Moodie: Night (Poem)
·
Herman Melville: America (Poem)
·
Claude McKay: The Lynching
·
Herman Melville: Shelley's Vision (Poem)
·
Herman Melville: The Land Of Love (Poem)
·
Herman Melville: The Maldive Shark (Poem)
·
Gerhard Moerner: Nacht im Schützengraben
·
Gérard de Nerval: Les heures du jour (Poéme)
·
Eerste Grote Poëzieprijs voor Radna Fabias
One Morganatic Leer
You think you complain
of the ugliness of people.
Meet your own bed.
Smell what you said.
Your words, unmitigated, dead,
Sink like a noon sun in the crass tomb
beneath the steeple.
Two feet above the sand,
look down
A tartan shore,
A clan, a clack, a whore,
A mobile open door,
To the dog against the tree,
the brittle mugging clown.
Claws like tumbled fingers here
Stand for hands,
Elastic bands,
Minds and trends.
Thighs sprout here enough to breed
the honor of your morganatic leer.
Joan Murray
(1917-1942)
One Morganatic Leer
from: Poems (1947)
• fleursdumal.nl magazine
More in: Archive M-N, Archive M-N, Joan Murray
---
Art
In placid hours well-pleased we dream
Of many a brave unbodied scheme.
But form to lend, pulsed life create,
What unlike things must meet and mate:
A flame to melt–a wind to freeze;
Sad patience–joyous energies;
Humility–yet pride and scorn;
Instinct and study; love and hate;
Audacity–reverence. These must mate,
And fuse with Jacob's mystic heart,
To wrestle with the angel–Art.
Herman Melville
(1819 – 1891)
Art
• fleursdumal.nl magazine
More in: Archive M-N, Archive M-N, Herman Melville
---
These never-before-published poems by Johnny Cash make the perfect gifts for music lovers and fans alike.
Edited and introduced by Pulitzer Prize-winning poet Paul Muldoon with a foreword by John Carter Cash, this poetry collection is illustrated with facsimile reproductions of Cash's own handwritten pages. Now an album with music by Rosanne Cash, Brad Paisley, Willie Nelson, Kacey Musgraves, Elvis Costello, and more.
Since his first recordings in 1955, Johnny Cash has been an icon in the music world. In this collection of poems and song lyrics that have never been published before, we see the world through his eyes and view his reflection on his own interior reality, his frailties and his strengths alike. In his hallmark voice, he pens verses about love, pain, freedom, and mortality, and expresses insights on culture, his family, his fame, even Christmas. Forever Words confirms Johnny Cash as a brilliant and singular American literary figure. His music is a part of our collective history, and here the depth of his artistry and talent become even more evident.
JOHNNY CASH (1932–2003) was an American icon and country music superstar. He performed everywhere from Folsom State Prison to the White House. In 1980 he became the youngest living person to be chosen for the Country Music Hall of Fame; he was inducted into the Nashville Songwriters Hall of Fame in 1977, the Rock & Roll Hall of Fame in 1992, and the Gospel Music Hall of Fame in 2010. A recipient of the Kennedy Center Honors as well as the National Medal of Arts, he won nineteen Grammy Awards, four of them posthumously.
PAUL MULDOON is the author of twelve collections of verse, including Moy Sand and Gravel, for which he won the 2003 Pulitzer Prize for Poetry. He is the Howard G. B. Clark Profes­sor at Princeton University, and between 1999 and 2004 he was Professor of Poetry at Oxford. Since 2007, Muldoon has been poetry editor of The New Yorker. He is a fellow of the Royal Soci­ety of Literature and of the American Academy of Arts and Letters.
Forever Words
The Unknown Poems
By Johnny Cash
Cat.: Poetry | Music
Paperback
$18.00
ISBN 9780399575150
144 Pages
Nov 12, 2019
Published by Plume
# new poetry
forever words
the unknown poems
by johnny cash
• fleursdumal.nl magazine
More in: # Music Archive, - Book News, Archive C-D, Archive C-D, Archive M-N, Art & Literature News, AUDIO, CINEMA, RADIO & TV
---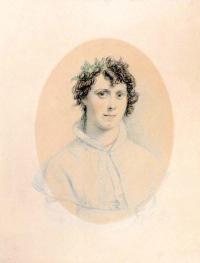 Night
I come, like Oblivion, to sweep away
The scattered beams from the car of day:
The gems which the evening has lavishly strown
Light up the lamps round my ebon throne.
Slowly I float through the realms of space,
Casting my mantle o'er Nature's face,
Weaving the stars in my raven hair,
As I sail through the shadowy fields of air.
All the wild fancies that thought can bring
Lie hid in the folds of my sable wing:
Terror is mine with his phrensied crew,
Fear with her cheek of marble hue,
And sorrow, that shuns the eye of day,
Pours out to me her plaintive lay.
I am the type of that awful gloom
Which involves the cradle and wraps the tomb;
Chilling the soul with its mystical sway;
Chasing the day-dreams of beauty away;
Till man views the banner by me unfurled,
As the awful veil of the unknown world;
The emblem of all he fears beneath
The solemn garb of the spoiler death!
Susanna Moodie
Night (Poem)
(1803 – 1885)
• fleursdumal.nl magazine
More in: Archive M-N, Archive M-N, CLASSIC POETRY
---
America
I
Where the wings of a sunny Dome expand
I saw a Banner in gladsome air-
Starry, like Berenice's Hair-
Afloat in broadened bravery there;
With undulating long-drawn flow,
As rolled Brazilian billows go
Voluminously o'er the Line.
The Land reposed in peace below;
The children in their glee
Were folded to the exulting heart
Of young Maternity.
II
Later, and it streamed in fight
When tempest mingled with the fray,
And over the spear-point of the shaft
I saw the ambiguous lightning play.
Valor with Valor strove, and died:
Fierce was Despair, and cruel was Pride;
And the lorn Mother speechless stood,
Pale at the fury of her brood.
III
Yet later, and the silk did wind
Her fair cold for;
Little availed the shining shroud,
Though ruddy in hue, to cheer or warm
A watcher looked upon her low, and said-
She sleeps, but sleeps, she is not dead.
But in that sleep contortion showed
The terror of the vision there-
A silent vision unavowed,
Revealing earth's foundation bare,
And Gorgon in her hidden place.
It was a thing of fear to see
So foul a dream upon so fair a face,
And the dreamer lying in that starry shroud.
IV
But from the trance she sudden broke-
The trance, or death into promoted life;
At her feet a shivered yoke,
And in her aspect turned to heaven
No trace of passion or of strife-
A clear calm look. It spake of pain,
But such as purifies from stain-
Sharp pangs that never come again-
And triumph repressed by knowledge meet,
Power delicate, and hope grown wise,
And youth matured for age's seat-
Law on her brow and empire in her eyes.
So she, with graver air and lifted flag;
While the shadow, chased by light,
Fled along the far-brawn height,
And left her on the crag.
Herman Melville
(1819 – 1891)
America
• fleursdumal.nl magazine
More in: Archive M-N, Archive M-N, Herman Melville
---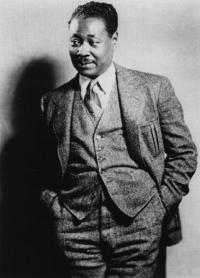 The Lynching
His spirit in smoke ascended to high heaven.
His father, by the crudest way of pain,
Had bidden him to his bosom once again;
The awful sin remained still unforgiven.
All night a bright and solitary star
(Perchance the one that ever guided him,
Yet gave him up at last to Fate's wild whim)
Hung pitifully o'er the swinging char.
Day dawned, and soon the mixed crowds came to view
The ghastly body swaying in the sun:
The women thronged to look, but never a one
Showed sorrow in her eyes of steely blue;
And little lads, lynchers that were to be,
Danced round the dreadful thing in fiendish glee.

Festus Claudius "Claude" McKay
(1889 – 1948)
The Lynching (Poem)

• fleursdumal.nl magazine
More in: #Editors Choice Archiv, Archive M-N, Archive M-N, Danse Macabre
---
Shelley's Vision
Wandering late by morning seas
When my heart with pain was low–
Hate the censor pelted me–
Deject I saw my shadow go.
In elf-caprice of bitter tone
I too would pelt the pelted one:
At my shadow I cast a stone.
When lo, upon that sun-lit ground
I saw the quivering phantom take
The likeness of St. Stephen crowned:
Then did self-reverence awake.
Herman Melville
(1819 – 1891)
Shelley's Vision
•fleursdumal.nl magazine
More in: Archive M-N, Archive M-N, Archive S-T, Archive S-T, Herman Melville, Shelley, Percy Byssche
---
The Land Of Love
Hail! voyagers, hail!
Whence e'er ye come, where'er ye rove,
No calmer strand,
No sweeter land,
Will e'er ye view, than the Land of Love!
Hail! voyagers, hail!
To these, our shores, soft gales invite:
The palm plumes wave,
The billows lave,
And hither point fix'd stars of light!
Hail! voyagers, hail!
Think not our groves wide brood with gloom;
In this, our isle,
Bright flowers smile:
Full urns, rose-heaped, these valleys bloom.
Hail! voyagers, hail!
Be not deceived; renounce vain things;
Ye may not find
A tranquil mind,
Though hence ye sail with swiftest wings.
Hail! voyagers, hail!
Time flies full fast; life soon is o'er;
And ye may mourn,
That hither borne,
Ye left behind our pleasant shore.
Herman Melville
(1819 – 1891)
The Land Of Love
• fleursdumal.nl magazine
More in: Archive M-N, Archive M-N, Herman Melville
---
The Maldive Shark
About the Shark, phlegmatical one,
Pale sot of the Maldive sea,
The sleek little pilot-fish, azure and slim,
How alert in attendance be.
From his saw-pit of mouth, from his charnel of maw,
They have nothing of harm to dread,
But liquidly glide on his ghastly flank
Or before his Gorgonian head;
Or lurk in the port of serrated teeth
In white triple tiers of glittering gates,
And there find a haven when peril's abroad,
An asylum in jaws of the Fates!
They are friends; and friendly they guide him to prey,
Yet never partake of the treat —
Eyes and brains to the dotard lethargic and dull,
Pale ravener of horrible meat.
Herman Melville
(1819 – 1891)
The Maldive Shark
• fleursdumal.nl magazine
More in: Archive M-N, Archive M-N, Herman Melville, Natural history
---
Nacht im Schützengraben
Tief will sich der Himmel neigen,
Schwer von seiner Sternenlast.
Runde Leuchtraketen steigen
Auf zu seinem Blaudamast.
Rückwärts ist mein Kopf geglitten
Auf den Sand der Schulterwehr
Und mir ist, als wär ich mitten
In dem weißen Silbermeer.
Schüsse fallen, Rufe kommen,
Meine Hand kühlt kühlen Wind,
Und ich weiß kaum, traumbenommen,
Noch, was Stern, was Augen sind.
Gerhard Moerner
(1894-1917)
Aus: "Aus dem Felde". Gedichte.
Kugelverlag, Hamburg 1917.
• fleursdumal.nl magazine
More in: *War Poetry Archive, - Archive Tombeau de la jeunesse, Archive M-N, WAR & PEACE
---
Les heures du jour

Nous sommes les Heures guerrières
Qui présidons aux durs travaux.
Quand Bellone ouvre les barrières,
Quand César marche à ses rivaux,
Notre cohorte échevelée
Pousse dans l'ardente mêlée
La ruse fertile en détours;
Et sur la plaine, vaste tombe
Où la moisson sanglante tombe,
Souriant à cette hécatombe,
Nous planons avec les vautours.
Gérard de Nerval
(1808 – 1855)
Les heures du jour – Poéme
• fleursdumal.nl magazine
More in: Archive M-N, Nerval, Gérard de, Nerval, Gérard de
---
Met haar succesdebuut Habitus wint Radna Fabias na de C. Buddingh'-prijs 2018 en de Awater Poëzieprijs en Herman De Coninckprijs 2019 óók deze eerste editie van De Grote Poëzieprijs.

De prijs, € 25.000,- voor de beste Nederlandstalige bundel van het jaar, werd op de slotdag van het gouden Poetry International Festival uitgereikt samen met de C. Buddingh'-prijs, die naar Roberta Petzoldt ging, voor haar debuut Vruchtwatervuurlinie'. Habitus is daarmee zonder meer de meest prijswinnende debuutbundel ooit.
Ook werden op het festival prijzen uitgereikt door jongeren, een initiatief van School der Poëzie.

De School der Poëzie-Communityprijs ging naar Ted van Lieshout voor Ze gaan er met je neus vandoor,

Roelof ten Napel kreeg de Jongerenprijs voor Het woedeboek waarmee hij ook kans maakte op De Grote Poëzieprijs én de C. Buddingh'-prijs. Met het uitreikingsprogramma 'Prijs de poëzie!' sloot Poetry International het gouden jubileumfestival even feestelijk af als dat het begon.
De Grote Poëzieprijs voor Radna Fabias
De Grote Poëzieprijs is dé prijs voor Nederlandstalige poëzie en bekroont de beste Nederlandstalige bundel van het jaar met € 25.000,-.

De jury van De Grote Poëzieprijs 2019 kreeg 150 bundels ter lezing en nomineerde er niet vijf maar zes, vanwege het hoge aantal inzendingen, de verlengde periode waarover werd gejureerd en de aangetroffen kwaliteit.
Opnieuw gaat de hoofdprijs dus naar Radna Fabias: "Fabias graaft net zo lang in wat bedenkelijk is – waarbij ze ook zichzelf niet spaart – totdat de complexiteit van een probleem zich openbaart.

Dit maakt dat Habitus (Arbeiderspers) deelneemt aan het 'gesprek van de dag', maar tegelijk – en belangrijker – dat de bundel er ook een krachtig tegengif tegen is.

Niets is eenvoudig in deze bundel, niets is op te lossen met een paar slimme oneliners of standpunten. Fabias maakt het persoonlijke politiek en het politieke persoonlijk," oordeelde de jury.
De C. Buddingh'-prijs voor Roberta Petzoldt
De prijs voor beste Nederlandstalige poëziedebuut – jaarlijks uitgereikt op het Poetry International Festival – gaat dit jaar naar Roberta Petzoldt.
Haar debuut Vruchtwatervuurlinie (Van Oorschot) gaat over verlies en is strijdbaar, humoristisch, prikkelend en fel maar boven alles een rigoureus allerindividueelst onderzoek waarbij de dichter, sneller dan de eigen schaduw, de poëzie zelf op de staart probeert te trappen of 'zonder vliegtuig de wolken raken / bewegen door / een getraind gevoel voor humor / en een eenzame logica'.

Op intieme wijze creëert de dichter een verrassend nieuw poëtisch universum, wat weergaloze gedichten en tijdloze regels oplevert: 'ik weet dat mensen op hun honden lijken, maar jij / lijkt op de hond van iemand anders'", aldus de jury.
Jongerenprijzen bij De Grote Poëzieprijs
School der Poëzie reikte op de slotavond van Poetry International twee prijzen uit namens de Poëzie Community en namens scholieren uit Nederland en Vlaanderen.

De Poëzie Community van School der Poëzie koos unaniem voor Ze gaan er met je neus vandoor (Leopold) van Ted van Lieshout, omdat het "een avontuur was om te lezen." Jongeren van scholen uit Antwerpen, Amsterdam, Rotterdam en Gent namen deel aan workshops van School der Poëzie en lieten zich inspireren door de gedichten van de zes genomineerden. Zij kenden hun Jongerenprijs toe aan Roelof ten Napel voor Het woedeboek (Hollands Diep) "omdat het over woede gaat én over liefde."
De jury van De Grote Poëzieprijs bestond uit Joost Baars, Yra van Dijk, Adriaan van Dis, Cindy Kerseborn en Maud Vanhauwaert.

Zij nomineerden naast Habitus van Radna Fabias ook Nachtboot van Maria Barnas, Stalker van Joost Decorte, Het woedeboek van Roelof ten Napel, Genadeklap van Willem Jan Otten en Onze kinderjaren van Xavier Roelens. De jury van de C. Buddingh'-prijs bestond uit Els Moors, Tsead Bruinja en Kila van der Starre. Zij nomineerden ook Obelisque van Obe Alkema, Dwaallichten van Gerda Blees en Het woedeboek van Roelof ten Napel.
Eerste Grote Poëzieprijs voor Radna Fabias
Roberta Petzoldt wint 'de Buddingh'
Jongerenprijzen voor Ted van Lieshout en Roelof ten Napel
• fleursdumal.nl magazine
More in: #Editors Choice Archiv, #More Poetry Archives, - Book News, - Bookstores, Archive E-F, Archive E-F, Archive K-L, Archive M-N, Archive O-P, Art & Literature News, Awards & Prizes, Lieshout, Ted van, Poetry International, ·
---
Older Entries »
Thank you for reading FLEURSDUMAL.NL - magazine for art & literature