EDITOR'S CHOICE
·
The Nobel Lecture Hardcover by Bob Dylan
·
An exploration of nature of creative invention: Devotion by Patti Smith
·
Paul Bezembinder: In memoriam Joseph Brodsky
·
K. Schippers gedichten: Garderobe, kleine zaal
·
Joshua Seigal: I Don't Like Poetry
·
Thomas Eyskens: Toen met een lijst van nu errond. Herman de Coninck biografie
·
De hand van Pierre Kemp. Studies, schetsen, werken op papier
·
Nomineer een pionier voor de Pé Hawinkels Prijs
·
William Brewer: I Know Your Kind. Poems about the American opioid epidemic
·
Pierre L.Th.A. Maréchal: Frans Babylon – herinneringsgewijs
·
When Watched & Veronica Bench, stories & poems by Leopoldine Core
·
Nieuwe uitgave gedichten Gerrit KOUWENAAR
Published for the first time in a beautiful collectible edition, the essential lecture delivered by the 2016 recipient of the Nobel Prize in Literature, Bob Dylan.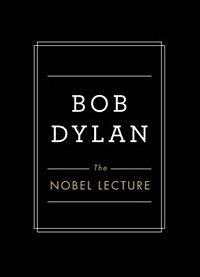 On October 13, 2016, Bob Dylan was awarded the Nobel Prize in Literature, recognizing his countless contributions to music and letters over the last fifty years. Some months later, he delivered an acceptance lecture that is now memorialized in book form for generations to come.
In The Nobel Lecture, Dylan reflects on his life and experience with literature, providing both a rare artistic statement and an intimate look at a uniquely American icon.
From finding inspiration in the music of Buddy Holly and Leadbelly to the works of literature that helped shape his own approach to writing—The Odyssey, Moby-Dick, and All Quiet on the Western Front—this is Dylan like you've never seen him before.
Bob Dylan
The Nobel Lecture Hardcover
32 pages
Hardcover
October 31, 2017
Language: English
ISBN-10: 1501189409
ISBN-13: 978-1501189401
$10.73
Publisher: Simon & Schuster
fleursdumal.nl magazine
More in: - Book News, - Bookstores, Archive C-D, Art & Literature News, Awards & Prizes, Bob Dylan, Dylan, Bob
---
A work of creative brilliance may seem like magic — its source a mystery, its impact unexpectedly stirring.
How does an artist accomplish such an achievement, connecting deeply with an audience never met? In this groundbreaking book, one of our culture's beloved artists offers a detailed account of her own creative process, inspirations, and unexpected connections.
Patti Smith first presents an original and beautifully crafted tale of obsession—a young skater who lives for her art, a possessive collector who ruthlessly seeks his prize, a relationship forged of need both craven and exalted.
She then takes us on a second journey, exploring the sources of her story. We travel through the South of France to Camus's house, and visit the garden of the great publisher Gallimard where the ghosts of Mishima, Nabokov, and Genet mingle.
Smith tracks down Simone Weil's grave in a lonely cemetery, hours from London, and winds through the nameless Paris streets of Patrick Modiano's novels. Whether writing in a café or a train, Smith generously opens her notebooks and lets us glimpse the alchemy of her art and craft in this arresting and original book on writing.
The Why I Write series is based on the Windham-Campbell Lectures, delivered annually to commemorate the awarding of the Donald Windham-Sandy M. Campbell Literature Prizes at Yale University.
From the renowned artist and author Patti Smith, an inspired exploration of the nature of creative invention:
Title Devotion
Author Patti Smith
Publisher Yale University Press
Hardcover
112 pages
ISBN-10 0300218621
ISBN-13 9780300218626
Publication September 2017
$18.00
More Patti Smith titles:
– Collected Lyrics 1970 – 2015
– M Train
– Just Kids
– Auguries of Innocence – Poems
fleursdumal.nl magazine
More in: - Book News, - Book Stories, Archive S-T, Art & Literature News, Literaire sporen, Patti Smith, Smith, Patti
---
In memoriam Joseph Brodsky
Dat het gevoel geïncarneerd te zijn
niet doorbreekt, Iosif, is niet werkelijk
jouw fout. Als abstractie en scholastiek
een uitweg bieden als het ongeluk
verstoppertje spelen wil met de pijn,
so be it. Velen worden geestesziek
nadat het ziektebeeld is vastgesteld.
'Een parasiet.' Er wordt niet bijverteld
wat verder de verwachtingen nog zijn.
Jij overleeft het, Joseph, gaat publiek,
wordt een socialite of sorts en laat
jouw duizelingwekkende acrobatiek
een stug verlangen naar de verte zijn.
En nu jij voorgoed vertrokken bent,
nou missen we jou en je vreselijke
enjambementen, jouw smartelijke
sjamanenstem, je gedichten, je pijn.
Paul Bezembinder
fleursdumal.nl magazine
More in: Archive A-B, Bezembinder, Paul, Brodsky, Joseph, POETRY IN TRANSLATION: BEZEMBINDER
---
Wat waren de laatste plekken van zijn kat?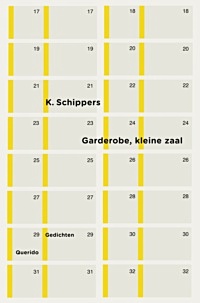 Wat krijg je als een iPad Engels van je Nederlands wil maken? Kun je de druppels in een glas water tellen?
Als jassen uit verschillende werelden bij elkaar in een garderobe, zo gevarieerd zijn de gedichten van K. Schippers.
Van licht naar ernstig, van verhalend naar een enkel woord – opnieuw verrast hij ons met zijn liefde voor de dingen waaraan we gedachteloos voorbijgaan.
K. Schippers
Garderobe, kleine zaal
Gedichten
Uitgeverij: Querido
NUR: 306
Paperback
ISBN: 9789021407388
Prijs: € 17,99
Publicatiedatum: 22-08-2017
K. Schippers Gedichten
fleursdumal.nl magazine
More in: - Book Lovers, - Book News, Archive S-T, Art & Literature News, K. Schippers, Schippers, K.
---
Packed full of silly, funny, or downright hilarious poems (with a few serious ones mixed in) this brilliant collection from exciting young poet, Joshua Seigal is perfect for fans of Michael Rosen and anyone else who needs a giggle.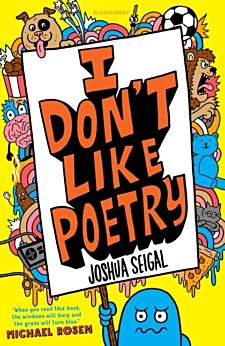 If you like poetry, you'll like this book. And if you don't like poetry you'll LOVE it!
Joshua Seigal is a poet, performer and workshop leader who spends his time visiting schools, libraries and theatres around the country and beyond. He has taken critically-acclaimed poetry shows to the Edinburgh Festival Fringe, but usually ends up performing in front of his mirror, using a hairbrush as a microphone. He has managed to gain the minimal skills required to make his own website – www.joshuaseigal.co.uk.
'When you read this book, the windows will burp and the grass will turn blue. That's how magic these poems are.' Michael Rosen
'If … you still think "I don't like poetry," this might be the collection for you: Joshua Seigal's very imaginative and wonderful collection." Nicolette Jones, The Times
Joshua Seiga writes: Poetry, Poetry 7+, Poetry 8+
Joshua Seiga is author of : Little Lemur Laughing, I Don't Like Poetry
I Don't Like Poetry by Joshua Seigal
Format: Paperback
Edition: 1st
ISBN: 9781472930033
Imprint: Bloomsbury Education
Illustrations: B&W
Dimensions: 198 x 129 mm
£5.99
new books
fleursdumal.nl magazine
More in: - Book Lovers, - Book News, Archive S-T, Archive S-T, Art & Literature News, EDITOR'S CHOICE, LIGHT VERSE
---
Met De lenige liefde (1969) werd Herman de Coninck op slag de populairste dichter van Vlaanderen, 'de man die zijn volk poëzie leerde lezen'.
Ook als leraar, journalist en geëngageerd hoofdredacteur van het Nieuw Wereldtijdschrift was hij van grote betekenis.
Na een leven vol poëzie bezweek hij in 1997 op een literair congres in Lissabon aan een hartaanval.
Nu is er dan eindelijk een biografie van de hand van Thomas Eyskens op basis van vele gesprekken met familie, vrienden en collega's, nooit eerder gepubliceerd fotomateriaal en nagelaten correspondentie. Een rijk portret van 'leven en werken, schrijven en liefhebben'.
Thomas Eyskens
Toen met een lijst van nu errond
Herman de Coninck biografie
Hardcover
ISBN: 9789029511407
Prijs: € 34,99
Publicatiedatum: 03-10-2017
Herman de Coninck biografie
fleursdumal.nl magazine
More in: - Book News, - Book Stories, Archive C-D, Archive C-D, Art & Literature News, BIOGRAPHY, Coninck, Herman de, DEAD POETS CORNER
---
Op 21 juli 2017 was het vijftig jaar geleden dat in Wyck-Maastricht de dichter Pierre Kemp (1886-1967) overleed. Pierre Kemp, bekroond met diverse prijzen voor zijn dichterlijk oeuvre, behoort tot de grootheden van de Nederlandse poëzie uit de twintigste eeuw.
Daarnaast was hij een begenadigd tekenaar en schilder, wiens werk deel uitmaakt van de kerncollectie Limburg van het Bonnefantenmuseum.
Voor het eerst toont het Bonnefantenmuseum nu Kemps werken op papier, merendeel schetsen en studies, die dateren uit de jaren 1905 tot 1913. Een bijzonder onderdeel van de tentoonstelling is het drietal schetsboekjes dat bewaard is gebleven uit 1906–1907. Een van de boekjes wordt als facsimile uitgegeven, met een uitgebreide toelichting door Wiel Kusters, die ook optreedt als gastconservator van de tentoonstelling.
Pierre Kemp, in 1954 bekroond met de Poëzieprijs van de Gemeente Amsterdam, in 1956 met de Constantijn Huygensprijs en twee jaar later met de P.C. Hooftprijs, behoort tot de grootheden van de Nederlandse poëzie uit de twintigste eeuw. Het heeft er in Kemps jonge jaren een tijdlang naar uitgezien dat hij zijn levensvervulling zou zoeken in de schilderkunst.
De hand van Pierre Kemp
Studies, schetsen, werken op papier
22.09.2017 – 07.01.2018
Bonnefantenmuseum
Avenue Céramique 250
6221 KX Maastricht
Ter gelegenheid van Kemps zeventigste verjaardag, in juni van dit jaar, verscheen: Leesjongen. Verzamelde gedichten 1978-2017 (Cossee, 2017).
Ter gelegenheid van Kemps vijftigste sterfdag verschijnt in september 2017 tevens een bloemlezing uit zijn dichterlijke werk: Het regent in de trompetten – De mooiste gedichten van Pierre Kemp, van Wiel Kusters en Ingrid Wijk (Uitgeverij Vantilt, Nijmegen).
Wiel Kusters (1947) is dichter, essayist en honorair hoogleraar aan Universiteit Maastricht. Voor het Bonnefantenmuseum maakte hij in 2001 de tentoonstelling: Huisraad Onraad, oder die Dinge in der Umwelt der Fliege. In 2010 publiceerde hij de biografie Pierre Kemp. Een leven (Vantilt). Tot zijn bekendste werken van de laatste jaren behoort: In en onder het dorp. Mijnwerkersleven in Limburg (Vantilt, 2012).
# Meer informatie op de website Bonnefantenmuseum
Het Bonnefantenmuseum presenteert: De hand van Pierre Kemp – Studies, schetsen, werken op papier tot en met 07.01.2018
fleursdumal.nl magazine
More in: - Book Lovers, - Book News, Art & Literature News, Exhibition Archive, FDM Art Gallery, Kemp, Pierre
---
De Pé Hawinkels Prijs is een nieuwe prijs voor makers en instanties die met creatieve initiatieven de grenzen van de literatuur oprekken.
Hawinkels (1942-1977) was iemand die zich niet in een hokje liet stoppen. Hij zorgde voor verbreding van de literatuur door zich bezig te houden met proza, poëzie, columns, jazzrecensies, vertalingen en zelfs songteksten (voor Herman Brood).
Welke schrijver, dichter, vertaler, journalist, filmmaker, uitgever, boekhandelaar droeg de afgelopen tijd met een bijzonder initiatief bij aan de verbreding van de literatuur? Dit kan zowel inhoudelijk als in vorm zijn, met bijvoorbeeld een app voor lezers, een politiek pamflet, een publiciteitsstunt of een project ten behoeve van verspreiding van boeken.
Vanaf nu kunt u een literair pionier nomineren. DAT KAN VIA DE WEBSITE VAN HET WINTERTUINFESTIVAL. Een vakkundige jury buigt zich over de genomineerden en kiest een winnaar. De prijs wordt op 25 november tijdens het Wintertuinfestival uitgereikt.
De Herfst van Hawinkels
De uitreiking van de Pé Hawinkels Prijs is een onderdeel van De Herfst van Hawinkels. In 2017 is het 40 jaar geleden dat Hawinkels overleed, hij zou anders dit jaar 75 zijn geworden. Dit najaar wordt het leven en werk van Hawinkels gevierd, onder meer met een expositie, een werkconferentie en een programma met jazz en voordrachten.
Wintertuin/De Nieuwe Oost is initiatiefnemer van de Pé Hawinkels Prijs en richt zich als productiehuis nadrukkelijk op ontwikkeling binnen het vakgebied. Met deze prijs wordt vernieuwing in de literatuur beloond en onder de aandacht gebracht.
   # Meer info website wintertuinfestival  
Nomineer een pionier voor de Pé Hawinkels Prijs
fleursdumal.nl magazine
More in: - Book News, Archive G-H, Archive G-H, Art & Literature News, Hawinkels, Pé, TRANSLATION ARCHIVE, Wintertuin Festival
---
Selected for the National Poetry Series by Ada Limón, I Know Your Kind is a haunting, blistering debut collection about the American opioid epidemic and poverty in rural Appalachia.
In West Virginia, fatal overdoses on opioids have spiked to three times the national average. In these poems, William Brewer demonstrates an immersive, devastating empathy for both the lost and the bereaved, the enabled and the enabler, the addict who knocks late at night and the brother who closes the door.
He shows us the high, at once numbing and transcendent: "this warm moment when I forget which part of me / I blamed."
He shows us the overdose, when "the poppies on my arms / bruised red petals." And he shows us the mourner, attending his high school reunion: "I guess we were underdressed: / me in my surf shoes / you in an urn."
Underneath and among this multiplicity of voices runs the Appalachian landscape—a location, like the experience of drug addiction itself, of stark contrasts: beauty and ruin, nature and industry, love and despair.
Uncanny, heartbreaking, and often surreal, I Know Your Kind is an unforgettable elegy for the people and places that have been lost to opioids.
William Brewer is the author of I Know Your Kind, a winner of the 2016 National Poetry Series, as well as the chapbook Oxyana, which was awarded the Poetry Society of America Chapbook Fellowship 30 and Under. He is currently a Stegner Fellow at Stanford University. He was born and raised in West Virginia.
Poetry
I Know Your Kind
By William Brewer
Paperback $16.00
ISBN: 978-1-57131-495-6
Publish Date: Sept. 2017
Pages: 96
Size:5.5 × 8.5 × 0.25 in
Milkweed Books
fleursdumal.nl magazine
More in: - Book News, - Bookstores, Archive A-B, Art & Literature News, EDITOR'S CHOICE, Opium-Eaters
---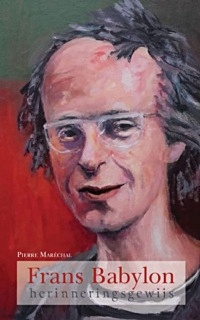 Volgens Pierre Maréchal was de Brabantse dichter Frans Babylon een zieke poète maudit die zowel de poëzie als de kunst stimuleerde te vernieuwen. Brabant liep sterk achter bij de ontwikkelingen.
Uiteindelijk verwierp hij de traditionele dichtstijlen en schreef hij gedichten op gevoel. Met vrienden vormde hij de Bredero-club en stimuleerde hij kunstenaars om zich verder te ontwikkelen. Babylon bevorderde eveneens de ontwikkeling van openbare kunstexposities voor groot publiek.
Naast Brabant en Amsterdam was Frankrijk een geliefde omgeving. Ondanks zijn bipolaire stoornis en dankzij zijn creativiteit bracht Frans Babylon veel tot stand.
Pierre Maréchal werkte onder meer voor de internationale trekvogel-bescherming. Ruim twintig jaar is hij actief bezig met poëzie. Hij schrijft en organiseert maandelijks diverse podia en optredens. De laatste jaren doet hij dit bij de PoëzieClub Eindhoven en de werkgroep 'Boekenkast'. Frans Babylon – herinneringsgewijs is typisch zo'n onderwerp. Het is een project over een bekende en tegelijk een minder bekende dichter, wiens daden van betekenis waren voor de ontwikkeling van de poëzie en de kunsten in het zuiden van ons land.
Pierre L.Th.A. Maréchal
Frans Babylon – herinneringsgewijs
Biografie Frans Babylon,
pseudoniem van Franciscus Gerardus Jozef Obers (1924 – 1968)
ISBN: 978-94-0223-720-7
Paperback 12,5 x 20 cm
186 pag. – 2017
€ 19,99
fleursdumal.nl magazine
More in: *Archive Les Poètes Maudits, - Archive Tombeau de la jeunesse, - Book News, Archive A-B, Archive A-B, Art & Literature News, Babylon, Frans, Brabantia Nostra, Frans Babylon
---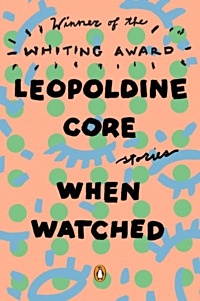 Refreshing, witty, and absolutely close to the heart, Core's twenty stories, set in and around New York City, have an other-worldly quality along with a deep seriousness—even a moral seriousness.
What we know of identity is smashed and in its place, true individuals emerge, each bristling with a unique sexuality, a belief-system all their own. Reminiscent of Jane Bowles, William Burroughs, and Colette, her writing glows with an authenticity that is intoxicating and rare.
When Watched
Stories (2016)
By Leopoldine Core
Paperback
Aug 2016
240 Pages
ISBN10 0143128698
Penguin Books
Literary Awards:
Whiting Award Winner
PEN/Hemingway Award Finalist
Lambda Literary Award Finalist
Longlisted for the PEN/Robert W. Bingham Prize for Debut Fiction & The Story Prize
"Core's stories have a voyeuristic quality, like peering through the windows of a groundfloor apartment as you walk by. . . . Core's narrative voice has earned her comparisons to Mary Gaitskill, Jane Bowles and even William Burroughs, but these references don't do justice to the intimacy and relative gentleness with which the author treats her group of modern, often millennial drifters. . . . Core captures a precious slice of what it is to be human. . . . She reaches moments of extraordinary grace."
—Alexandra Kleeman, The New York Times Book Review
"Core's prose isn't fancy, but it's gemstone smooth, and that's its most important quality: the writing is a seamless, nearly translucent vehicle that connects us to the tangled brushwork of her characters—their sorrows and desires and their so many attempts at striving for human intimacy more profound than strained conversations."
—The Paris Review Daily
Leopoldine Core was born and raised in New York's East Village and graduated from Hunter College. Her fiction and poetry have appeared in The Paris Review Daily, Open City, PEN America and Apology Magazine, among others. She is the recipient of a 2015 Whiting Award for fiction, as well as fellowships from The Center for Fiction and The Fine Arts Work Center. Author of the poetry collection Veronica Bench, Core lives in New York.
(. . .)
I've thought hard about this.
I've dug a dirt hole in my own
bedroom and lived there
rubbing my clit with a penny
under my blanket
there's an old sandwich
and a jewel.
(from poem: ITS NOT SILENCE)
Veronica Bench
Poems (2015)
By Leopoldine Core
"I like that Leopoldine's last name is Core because that is what her poems are: essential (like heaven on earth) and ephemeral (as in apple core). Her talent's in world-making, conjuring dialogic, chimeric moods that dust up an effet-monde only to let it drop casually, a strip-club curtain. Her zen-archery ease with poetry almost lets you forget how hard it really is to write like this: to be 'gutting with text' one's visions—writing not *about* God & sex but simply writing them. Her fluctuating registers and the sweet, cocky, somewhat lapidary sense of space on the page make me think of Han Shan or St. Giraud of the Naomi Poems. Core should write forever." —Ana Božičević
"It's hard to read these poems without falling in love—at least for an afternoon—with Leopoldine. She isn't speaking so much as flying." —Sparrow
# More information on website Penguin Books
fleursdumal.nl magazine
More in: - Book News, Archive C-D, Archive C-D, EDITOR'S CHOICE
---
Het was vriendschap op het eerste gezicht, zo herinnert Anna Enquist zich haar kennismaking met Gerrit Kouwenaar. Ze bleven bijna een kwarteeuw goede vrienden, tot zijn dood in 2014.
Om de aandacht voor zijn poëzie levend te houden selecteerde Anna Enquist de mooiste gedichten van Gerrit Kouwenaar. 'Geen literair-kritisch verantwoorde bloemlezing waarin alle aspecten van het werk aan de orde komen maar een persoonlijke selectie, gedreven door de vraag hoe Gerrit eigenlijk was en wat hij met zijn werk wilde,' schrijft ze in haar inleiding.
Het resultaat, van woorden gemaakt, biedt een blik op zijn oeuvre – door haar ogen.
Gerrit Kouwenaar
Van woorden gemaakt
Geselecteerd en ingeleid door Anna Enquist
Poezie
Uitgeverij: Querido
Paperback 168 pp.
ISBN: 9789021402314
Prijs: € 15,00
Publicatiedatum: 13-06-2017
fleursdumal.nl magazine
More in: - Book News, Archive K-L, Art & Literature News, Kouwenaar, Gerrit
---
Older Entries »
Thank you for reading FLEURSDUMAL.NL - magazine for art & literature