Tom Lanoye
·
50th Poetry International Festival Rotterdam. Going for gold from 13 – 16 June 2019
·
Poëzieweek & Gedichtendag 2019 (31 januari t.m. 6 februari)
This year, the Poetry International Festival Rotterdam turns 50!
The milestone makes it the oldest festival in the city, and one of the oldest in the country, with a wealth of history and highlights. Nobel Prize-winning poets once stood on Poetry's stages as bright young talents, and the festival is both a shining example for, and founding parent of, poetry festivals worldwide.
Poetry International celebrates its golden anniversary with an extra festive edition at Concertgebouw De Doelen, which also hosted the debut festival back in 1970. Trailblazing poets will deliver transformative work thrumming with the now.
Unique fusions of poetry by engaging artists from the worlds of music, cinema, and dance amplify the power, the beauty, and the personal impact of poetry, here in the form of an intimate reading or workshop, there as a multidisciplinary theatrical poetry spectacle. Right in the heart of the city, inviting, challenging, unmissable.
What Happened to the Future? Since 1970, poetry luminaries from all over the world travel to Rotterdam for the annual Poetry International Festival. Thousands of poets have shared their work on the stages of De Doelen and the Schouwburg, but also in the city's squares, parks, and trams. A landmark anniversary like this is an invitation to look back and celebrate the past, but at the same time, Poetry International will be looking ahead. Under the title What Happened to the Future?, the 50th Poetry International Festival unites its rich history with the world's poems and poets of today and tomorrow.
The Metropole Orchestra – nominated for 18 Grammy Awards – will open the 50th Poetry International Festival with a literal bang. In this theatrical kick-off, the orchestra will perform unique duets with poets, including the legendary Last Poets, godfathers of hip hop and spoken word. Inspired by the festival's theme, "What Happened to the Future?", poets from the festival's rich past, such as Judith Herzberg, Antjie Krog, Rita Dove, Raúl Zurita, and Tom Lanoye, will perform side by side with poets of a more recent vintage, such as Marieke Lucas Rijneveld, Koleka Putuma, Patricia Lockwood, Lieke Marsman, Frank Báez, Sayaka Osaki, Ulrike Almut Sandig, and Galina Rymboe. Whether rooted in the past or inspired by the future, their readings will festively raise the curtains on this golden-anniversary edition.
From festival hub De Doelen, Poetry International will take you on a poetic walking tour through the heart of Rotterdam. Led by a guide from UrbanGuides, you will discover extraordinary art in public spaces and have surprising encounters with festival poets and spoken-word artists. Explore the city's hidden stories together!
Practical festival information
Following the Opening Night on 13 June the 50th Poetry International Festival will presents three days packed with readings, concerts, workshops, specials, poetic city walks, interviews, award ceremonies and book presentations. Check the changing starting times beforehand! Almost all programs take place or depart from De Doelen, in the heart of the city within a 5-minute walk of Rotterdam Central Station.
The 50th Poetry International Festival will kick-off on 13 June in the Main Auditorium of de Doelen. On 14, 15 and 16 June most events will take place in or around the Jurriaanse zaal. De Doelen is situated within walking distance of Rotterdam Central Station
# More information on website Poetry International Festival
• fleursdumal.nl magazine
More in: #Archive A-Z Sound Poetry, #More Poetry Archives, - Book News, Art & Literature News, AUDIO, CINEMA, RADIO & TV, LITERARY MAGAZINES, Marieke Lucas Rijneveld, MODERN POETRY, Poetry International, STREET POETRY, Tom Lanoye
---
Het thema van de Poëzieweek 2019 is Vrijheid, met als motto: Zonder handen, zonder tanden.
De week opent op donderdag 31 januari met Gedichtendag en wordt woensdagavond 6 februari feestelijk afgesloten met De Grote Poëzieprijs, de Awater Poëzieprijs en de Turing Gedichtenwedstrijd. Tom Lanoye schrijft het Poëziegeschenk Vrij – Wij?, cadeau van de boekwinkel bij aankoop van € 12,50 aan poëzie.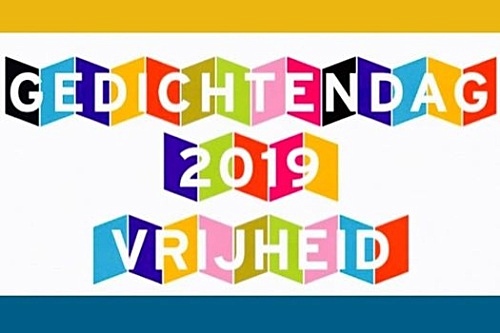 Met Gedichtendag (31 januari 2019) gaat op de laatste donderdag van januari traditiegetrouw de Poëzieweek van start. Gedichtendag, sinds 2000 georganiseerd door Poetry International Rotterdam, is hét poëziefeest van Nederland en Vlaanderen.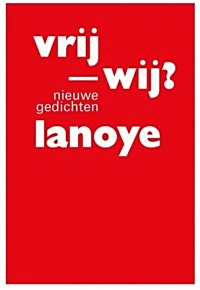 Poëzieliefhebbers in Nederland en Vlaanderen organiseren die dag een grote diversiteit aan eigen poëzieactiviteiten en ook de media klinken die dag een stuk poëtischer.
 Voor de enorme hoeveelheid optredens, publicaties, poëzieprijzen, -programma's en -activiteiten is één dag simpelweg veel te kort!
De Poëzieweek wil een zo groot mogelijk bereik voor poëzie creëren en bundelt tal van activiteiten van organisatoren in Nederland en Vlaanderen.
De Poëzieweek is een samenwerking van Stichting CPNB, Poëziecentrum, Stichting Poetry International, Vlaams Fonds voor de Letteren, Nederlands Letterenfonds, Stichting Lezen Nederland, Iedereen Leest Vlaanderen, De Schrijverscentrale, Boek.be, Taalunie, Stichting Van Beuningen/Peterich-fonds, Turing Foundation, Awater, Het Literatuurhuis, Poëzieclub, SLAG, School der Poëzie en De Nieuwe Oost | Wintertuin.
# Voor een overzicht van alle activiteiten zie de website POËZIEWEEK
• fleursdumal.nl magazine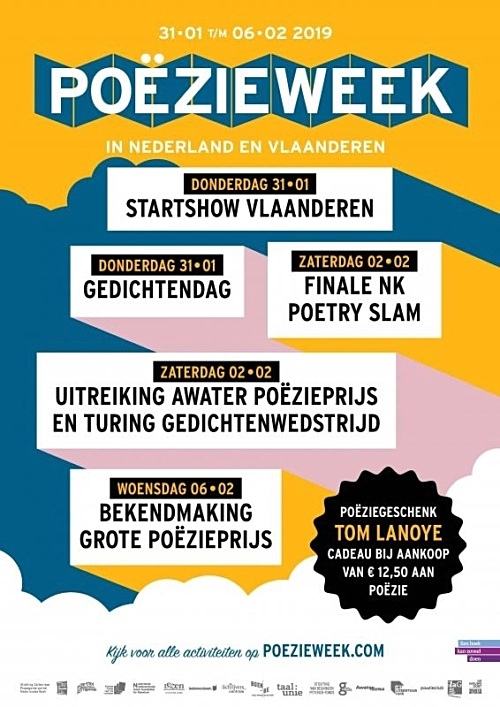 More in: #Archive A-Z Sound Poetry, #Archive Concrete & Visual Poetry, #More Poetry Archives, *War Poetry Archive, - Book Lovers, - Bookstores, Art & Literature News, LIGHT VERSE, Literary Events, MODERN POETRY, Poetry International, Poetry Slam, Poëziepaleis, Poëzieweek, STREET POETRY, THEATRE, Tilt Festival Tilburg, Tom Lanoye
---
Thank you for reading FLEURSDUMAL.NL - magazine for art & literature