Literary Events
·
Anton (AHJ) Dautzenberg Stadsdichter van Tilburg
·
London Literature Festival with Fatima Bhutto: Bollywood, K-Pop and Beyond
·
Das 19. internationale literaturfestival berlin
·
Edinburgh Art Festival 25 July—25 August 2019
·
MUSEUM VALKENBURG GEDENKT 50e STERFDAG VAN JAN HANLO
·
Onias Landveld, stadsdichter van Tilburg, organiseert de 3e editie van The Stage
·
50th POETRY INTERNATIONAL FESTIVAL ROTTERDAM 13 /16 JUNI 2019
·
Genomineerd voor E. du Perronprijs 2018: Jan Leyers, Ilja Leonard Pfeijffer en Jolande Withuis
·
Salon du Livre de Paris = 15-18 Mars 2019
·
Poëzieweek & Gedichtendag 2019 (31 januari t.m. 6 februari)
·
Music, stories, absinthe and more during 'The Green Hour' with Oscar Wilde
·
Lezing Ton van Reen over: Vreemdelingen in eigen huis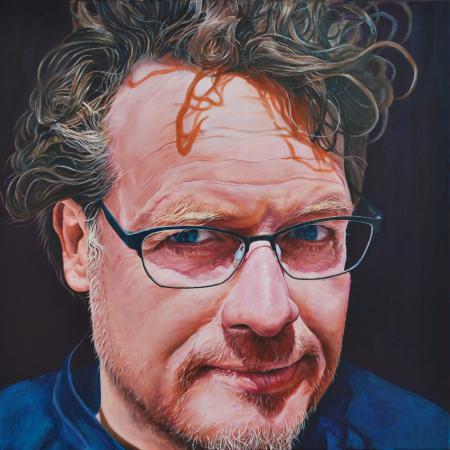 Portret Anton (AHJ) Dautzenberg
Stadsdichter van Tilburg (2017 -2019)
door kunstenaar Ivo van Leeuwen
• fleursdumal.nl magazine for art & literature
More in: A.H.J. Dautzenberg, Art & Literature News, City Poets / Stadsdichters, Ivo van Leeuwen, Literary Events
---
literature & poetry # spoken word & live literature # Fatima Bhutto: Bollywood, K-Pop and Beyond # Part of London Literature Festival # 17 – 27 Oct 2019

India's Bollywood films, Turkish dizi soap opera and South Korean pop music: mass culture from the East is taking on Hollywood and finding a truly global audience.
Hear from acclaimed author Fatima Bhutto about the vast cultural movement emerging from beyond the Western world.
Drawing on her book New Kings of the World: Dispatches from Bollywood, Dizi, and K-Pop, Bhutto speaks on the arbiters behind these cultural movements.
She examines how they interweave traditional values into urbanised settings and how they appeal to many millions.
From behind the scenes of Magnificent Century, Turkey's biggest TV show, watched by upwards of 200 million people across 43 countries, to South Korea to see how 'Gangnam Style' became the first YouTube video with one billion views, Bhutto charts the extraordinary rise and reach of these cultural phenomena.
Bhutto was born in Kabul, Afghanistan, in 1982. She grew up in Syria and Pakistan. She is the author of five previous books, including The Shadow of the Crescent Moon which was longlisted in 2014 for the Baileys Women's Prize for Fiction and highly acclaimed novel The Runaways.
Fatima Bhutto
21 Oct 2019 7:15 pm
Approximate run time: 90 mins
Run times may vary, find out more
where?
Purcell Room in Southbank Centre London
Bringing new resonance to timeless narratives, Southbank Centre's London Literature Festival returns for its 13th year with an exploration of fairy tales for our times with today's leading writers, thinkers and cultural observers.
Over 11 days of talks, readings, poetry and performance, the festival features Elizabeth Day, Armistead Maupin, Brett Anderson, Heather Morris, Lemn Sissay, Anthony Daniels (C-3PO), Nikki Giovanni, Fatima Bhutto and Jung Chang.
The festival once again opens with Poetry International, Southbank Centre's longest running festival, founded by Ted Hughes, former poet laureate, in 1967. This year follows the theme of disruption.
The Purcell Room in Queen Elizabeth Hall reopened in April 2018 following almost three years of refurbishment. With new improved facilities and acoustics, this intimate wood-panelled auditorium provides a platform for music and performance events, a variety of talks and debates, plus readings of classical and modern literature.
The world-renowned venue has played host to some of the biggest names of the 20th century and beyond, including David Bowie, Daniel Barenboim, Marianne Faithfull and Radiohead's Jonny Greenwood.
Purcell Room is located in Queen Elizabeth Hall.
London Literature Festival
17 – 27 Oct 2019
poetry – spoken word & live literature
# website Queen Elizabeth Hall / Purcell Room
• fleursdumal.nl magazine
More in: - Book Stories, Archive A-B, Art & Literature News, AUDIO, CINEMA, RADIO & TV, Fatima Bhutto, Literary Events, Poetry International, REPRESSION OF WRITERS, JOURNALISTS & ARTISTS
---
Das 19. internationale literaturfestival berlin findet vom 11. bis 21. September 2019 statt. Es ist eines der renommiertesten Literaturfestivals weltweit.

Rund 150 Autor*innen aus über 50 Ländern in den Genres Prosa, Lyrik, Nonfiction, Graphic Novel und Kinder- und Jugendliteratur sind auf dem 19.ilb zu Gast.
Drei Themenschwerpunkte prägen das Programm in diesem Jahr: »Decolonizing Worlds II«, »About:Sex« und »Automatic Writing 2.0« im Rahmen des Wissenschaftsjahres »Künstliche Intelligenz«.
Literatures of the World
Aciman, André [Egypt/ USA]
Adichie, Chimamanda Ngozi [Nigeria/ USA]
Adnan, Etel [Lebanon/ France] in absence
Agualusa, José Eduardo [Angola, Mozambique]
Akbar, Kaveh [Iran/ USA]
Al-Jarrah, Nouri [Syria/ UK]
Almadhoun, Ghayath [Syria/ Sweden]
Al Shahmani, Usama [Iraq/ Switzerland]
Aw, Tash [Malaysia/ UK]
Benyamin [India]
Biller, Maxim [D]
Bin Hamza, Hussein [Syria/ D]
Bossong, Nora [D]
Choi, Don Mee [Republic of Korea/ USA]
Diop, David [Senegal/ France]
Drakulić, Slavenka [Croatia/ Sweden]
Edugyan, Esi [Canada]
Énard, Mathias [France]
Esinencu, Nicoleta [Moldova]
Espedal,Tomas [Norway]
Faber, Michel [Netherlands/ UK]
Fatah, Sherko [D]
Gappah, Petina [Zimbabwe]
Gospodinov, Georgi [Bulgaria]
Illies, Florian [D]
Jónás, Tamás [Hungary]
Kames, Maren [D]
Kandasamy, Meena [India/ UK]
Khalifa, Mustafa [Syria/ France]
Kwon, R. O. [South Korea/ USA]
Mabanckou, Alain [Congo/ USA]
Macfarlane, Robert [UK]
Mathieu, Nicolas [France]
Mattes, Eva [D] reads Elena Ferrante [Italy]
Menasse, Eva [Austria/ D]
Myles, Eileen [USA]
Nguyen Phan, Que Mai [Vietnam/ Indonesia]
Nielsen, Madame [Denmark/D]
Nikolic, Jovan [Serbia/ D]
Onjerika, Makena [Kenya]
Onuzo, Chibundu [Nigeria/UK]
Orange, Tommy [USA]
Osang, Alexander [D]
Pauls, Alan [Argentina]
Pavlova, Vera [Russia/USA]
Piñeiro, Claudia [Argentina]
Pron, Patricio [Argentina/ Spain]
Ramírez, Sergio [Nicaragua/ Spain]
Rey Rosa, Rodrigo [Guatemala]
Rijneveld, Marieke Lucas [Netherlands]
Ruffato, Luiz [Brazil]
Ruschkowski, Klaudia [D]
Rushdie, Salman [India, USA]
Sainz Borgo, Karina [Venezuela/ Spain]
Sartorius, Joachim [D]
Schrott, Raoul [Austria]
Schweikert, Ruth [Switzerland]
Sievers, Frank [D]
Solstad, Dag [Norway]
Tharoor, Shashi [India/ USA]
Vilas, Manuel [Spain]
Vuong, Ocean [Vietnam/ USA]
Wegner, Frank [D]
Wray, John [USA]
Reflections
Al-Rasheed, Madawi [Frankreich/ UK]
Anderson, Perry [UK]
Basil, Priya [UK/ D]
Benyamin [India]
Bianconi, Vanni [Switzerland]
Brovot, Thomas [D]
Buch, Hans Christoph [D]
Cardoso, Rafael [Brazil/ D]
Eribon, Didier [France]
Fischer, Joschka [D]
Forgách, András [Hungary]
Gauß, Karl-Markus [Austria]
Guerriero, Leila [Argentina]
Guggenberger, Linus [D]
Habeck, Robert [D]
Hansen, Christian [D]
Hoegen, Saskia von [D]
Holtz, Jürgen [D]
Ihrig, Wilfried [D]
Iyer, Pico [UK/ USA/ Japan]
Janetzki, Ulrich [D]
Kamala Kaufmann, Sina [D]
Kleeberg, Michael [D]
Koelbl, Susanne [D]
Kubin, Wolfgang [D/China]
Lagasnerie, Geoffroy de [France]
Lai, Mo Yan-chi [China]
Louis, Édouard [France]
Maalouf, Amin [Lebanon/ France]
Magid, Magid [Somalia, UK]
Magris, Claudio [Italy]
Martin, Marko [D]
Martínez, Oscar [El Salvador]
Murgia, Michela [Italy]
Nobil Ahmad, Ali[Pakistan/D]
Oberender, Thomas [D]
Pauls, Alan [Argentina]
Pilar, Ulrike von [D]
Piñeiro, Claudia [Argentina]
Ramírez, Sergio [Nicaragua/ Spain]
Reinhardt, Dotschy [D]
Ribeiro, Djamila [Brazil]
Ruffato, Luiz [Brazil]
Sainz Borgo, Karina [Venezuela/ Spain]
Scheller, Bente [D]
Schmid, Thomas [D]
Steinberg, Guido [D]
Strauß, Simon [D]
Tiburi, Marcia [Brazil]
Tonus, Leonardo [Brazil, France]
Weidner, Stefan [D]
Wong, Ben King-fai [China]
Wong, Mary Shuk-han [China]
Yuen, Chi-him
Mapping Berlin/Damaskus
AlBitar Kalaji, Dima [Syria/ D]
Barakeh, Khaled [Syria/ D]
Gröschner, Annett [D]
Leiber, Svenja [D]
Nabi, Widad [Syria/D]
Namer, Guevara [Syria/ D]
Reich, Annika [D]
International Children ́s and Young Adult Literature
Acevedo, Elizabeth [USA]
Aciman, André [Egypt, USA]
Beauvais, Clémentine [France/ UK]
Entrada Kelly, Erin [USA]
Gappah, Pettina [Simbabwe]
Habeck, Robert [D]
Jonsberg, Barry [Australia]
Koens, Enne [The Netherlands]
Lai, Thanhha [Vietnam, USA]
Koens, Enne [The Netherlands]
Louis, Édouard [France]
Lagercrantz, Rose [Sweden]
Lawrence, Iain [Canada]
Liu, Xun [China]
Meschenmoser, Sebastian [D]
Ruffato, Luiz [Brazil]
Sandén, Mårten [Sweden]
Schrott, Raoul [Austria]
Steinfeld, Tobias [D]
Wheatle, Alex [D]
Yockteng, Rafael [Peru/ Colombia]
Spotlight Norway
Dahle, Gro [Norway]
Hagerup, Linde [Norway]
Horndal, Sissel [Norway]
Lian, Torun [Norway]
Moursund, Gry [Norway]
Nyhus, Svein [Norway]
THEO
Hataki, Shahzamir [Afghanistan/ D]
Möller, Henriette [D]
Spieler, Lotti [D]
Young Euro Classics
Iraki, Batul [D]
Münster, Lukas [D]
Zimmermann, Henny [D]
Science and the Humanities
Al Haj Saleh, Yassin [Syria/D]
Eilenberger, Wolfram [D]
Felsch, Philipp [D]
Khalifa, Mustafa [Syria/ France]
Kluge, Ulrike [D]
Ridder, Michael de [D]
Wagner, David [D]
Automatic Writing 2.0
Alanoca, Sacha [France/ Chile]
Awret, Uziel [Israel/ USA]
Beckett, Bernard [New Zealand]
Blanco, Noelia [Argentina/ France]
Burchardt, Aljoscha [D]
Cotten, Ann [USA/ D]
Danaher, John [Ireland]
Dotse, Jonathan [Ghana]
Dufour, Catherine [France]
Du Sautoy, Marcus [UK]
Haider, Thomas [D]
Ings, Simon [UK]
Krämer, Sybille [D]
Landgraf, Tim [D]
Lipski, Roman [Poland/D]
Lord, Karen [Barbados]
Mondal, Mimi [India/ USA]
Monett, Dagmar [D]Müggenburg, Jan [D]
Neuvel, Sylvain [Canada]
O'Connell, Mark [Ireland]
Oh, Temi [Nigeria/UK]
Older, Malka [USA/France]
Oslberg, Karl [D]
Passig, Kathrin [D]
Ritter, Petra [D]
Schönthaler, Philipp [D]
Tidbeck, Karin [Sweden]
Wilk, Elvia [USA/ D]
Specials
Special: About Sex
Aciman, André [Egypt/ USA]
Becker, Theodora [D]
Beier, Klaus M. [D]
Bruns, Claudia [D]
Danaher, John [Ireland]
Eribon, Didier [France]
Gien, Anna [D]
Govrin, Jule [D]
Kandasamy, Meena [India/ UK]
Katsch, Matthias [D]
Myles, Eilen [USA]
Neft, Anselm [D]
Pappel, Paulita [Spanien/ D]
Rosales, Caroline [D]
Şahin, Reyhan aka Dr. Bitch Ray [D]
Stark, Marlene [D]
Vogel, Saskia [USA/ D]
Vogl, Joseph [D]
Wennerscheid, Sophie [D]
Special: Decolonizing Worlds II
Agualusa, José Eduardo [Angola/Mozambique]
Appadurai, Arjun [India]
Aw, Tash [Malaysia/ UK]
Chakrabarty, Dipesh [India/ USA]
Diop, David [Senegal, France]
Edugyan, Esi [Canada]
Gappah, Petina [Simbabwe]
Gryseels, Guido [Belgium]
Hicks, Dan [UK]
Kaleck, Wolfgang [D]
Kilomba, Grada [Portugal/D]
Koch, Lars Christian [D]
Kübler, Heike [D]
Lord, Karen [Barbados]
Olinde, Wilbert Jr [USA/D]
Ribbat, Christoph [D]
Ruffato, Luiz [Brazil]
Snoep, Nanette [Netherlands/ D]
Strausfeld, Michi [D]
Tharoor, Shashi [India/ USA]
Touré, Abdoulayé [Senegal]
Vinke, Kira [D]
Special: New German Voices
Kühmel, Miku Sophie [D]
Maeß, Emanuel [D]
Special: Graphic Novel Day
Bacilieri, Paolo [Italy]
Evens, Brecht [Belgium/ France]Goblet, Dominique [Belgium]
Itagaki, Lina [Lithuania]
Janečić, Helena [Croatia]
Krančan, David [Slovenia]
Novák, Jan [Czech Republic/ USA]
Peidro, Jordi [Spain]
Pfeiffer, Kai [ D]
Suess, Franz [Austria]
Vilé, Jurga [Lithuania]
Special: Third Culture Kid Day
Akbar, Kaveh [Iran/ USA]
Faber, Michel [Netherlands/ UK]
Lai, Thanhha [Vietnam/USA]
Onuzo, Chibundu [Nigeria/ UK]
Speak, Memory
Mandelkow, Miriam [Netherlands, D], Tesfu Temye [D] and Deniz Utlu [D] on James Baldwin
Al-Jarrah, Nouri [Syria/ UK] and Hussein Bin Hamza [Syria/ D] on Nizar Qabbani
Hegemann, Helene [D], Charis Goer [D] and Matthias Penzel [D] on Jörg Fauser
Guggolz, Sebastian [D] and Olga Radetzkaja on Boris Poplawski
Rey Rosa, Rodrigo [Guatemala] and Michael Kleeberg [D] on Paul Bowles
Dalos, György [Hungary/D], Timea Tankó [Hungary/D] and Sebastian Guggolz [D] on Andor
Endre Gelléri
Sofri, Adriano [Italy] and Hans-Gerd Koch [D] on Franz Kafka
Artists
Beldi, Christian [Romania/ D]
# website internationale literaturfestival berlin
• fleursdumal.nl magazine
More in: - Audiobooks, - Book Lovers, - Book News, - Bookstores, Art & Literature News, AUDIO, CINEMA, RADIO & TV, Automatic writing, Conceptual writing, FICTION & NONFICTION ARCHIVE, Literary Events, LITERARY MAGAZINES, PRESS & PUBLISHING, REPRESSION OF WRITERS, JOURNALISTS & ARTISTS
---
Founded in 2004, Edinburgh Art Festival is the platform for the visual arts at the heart of Edinburgh's August festivals,

bringing together the capital's leading galleries, museums and artist-run spaces in a city-wide celebration of the very best in visual art.
Each year, the Festival features leading international and UK artists alongside the best emerging talent, major survey exhibitions of historic figures, and a special programme of newly commissioned artworks that respond to public and historic sites in the city.

The vast majority of the festival is free to attend. Find out more about our programme and previous Festivals on the website.
# Website Edinburgh Art Festival 2019
Edinburgh Art Festival 25 July—25 August 2019
• fleursdumal.nl magazine
More in: Art & Literature News, AUDIO, CINEMA, RADIO & TV, Exhibition Archive, Literary Events, MUSIC, Street Art, STREET POETRY, THEATRE
---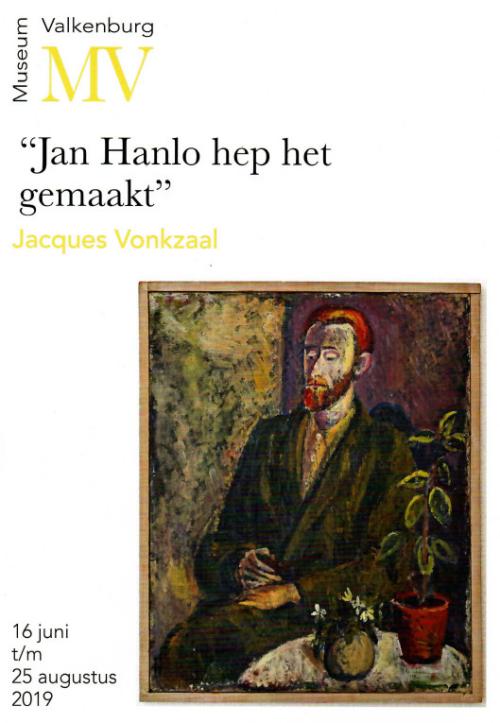 Op 16 juni 2019 was het vijftig jaar geleden dat de dichter Jan Hanlo overleed. Museum Valkenburg gedenkt Jan Hanlo met een mooie expositie van zijn werk in de Jacques Vonkzaal.
Afgelopen maanden heeft een werkgroep van Jan Hanlo-kenners – dichter en letterkundige Wiel Kusters, Ser J.L. Prop en Jan Schurgers – met vertegenwoordigers van het museum de tentoonstelling voorbereid. Stukken uit de nalatenschap van Hanlo in het Literatuurmuseum in Den Haag zijn doorvorst en geselecteerd. Niet alleen zijn literaire werk is vertegenwoordigd, ook zijn er aquarellen en kindertekeningen van Jan Hanlo te zien. Prof. Wiel Kusters noemt de expositie een waardige hommage aan een groot en oorspronkelijk dichter.
Johannes Bernardus Maria Raphaël Hanlo (1912–1969) woonde een groot deel van zijn leven in Valkenburg. Hij werd in 1912 geboren in Bandung, het toenmalige Nederlands Indië. Zijn vader was voorzitter van de Landraad in Bandung, zijn moeder dochter van een Deurnese gemeente arts. Nog in het jaar van zijn geboorte scheidden zijn ouders en kwam moeder met Jan terug naar Deurne.

In 1927 namen ze hun intrek in Valkenburg. Jan werd als 15-jarige ingeschreven op het Sint Bernardinuscollege in Heerlen. Als scholier schreef hij al zijn eerste gedichten. Na het eindexamen volgde een studie M.O. Engels en in 1942 ging hij psychologie studeren in Amsterdam. Tot 1958 werkte Hanlo als leraar Engels aan Instituut Schoevers in Amsterdam. Door ziekte van zijn moeder besloot hij definitief naar Valkenburg terug te keren. Na haar overlijden bleef hij tot zijn dood in Valkenburg wonen, in het poortwachtershuisje van Geerlingshof in Strabeek.
De tentoonstelling in Museum Valkenburg bestaat uit documenten, foto's en teksten, afkomstig uit de collectie van het Literatuurmuseum in Den Haag en uit particuliere verzamelingen.
Tot en met zondag 25 augustus 2019 in Museum Land van Valkenburg, Valkenburg (LB): 'Jan Hanlo hep het gemaakt'.

Museum Land van Valkenburg
Grotestraat Centrum 31
6301 CW Valkenburg
+31 43 601 6394
Website: https://www.museumvalkenburg.nl/
• fleursdumal.nl magazine
More in: #Archive A-Z Sound Poetry, *Concrete + Visual Poetry F-J, - Book Stories, Archive G-H, Archive G-H, Art & Literature News, Hanlo, Jan, Literary Events
---
Na de succesvolle tweede editie van The Stage op het Tilt festival 2019, organiseert Onias Landveld, stadsdichter van Tilburg, de laatste Stage van het seizoen.
The Stage is een podium waar verschillende literaire en muzikale artiesten met diverse achtergronden het publiek ontmoeten. Voor de laatste editie is dit keer de tuin van de Nieuwe Vorst het podium. Op 14 Juni om 20.00 uur vindt daar "Zoete Zomer" plaats.
Geheel naar het concept van The Stage zijn er vijf verschillende literaire performances en één muzikale act. Dit keer zal het podium o.a. verwarmd worden met de tonen van funk soul band EME uit België. Op het "warmste" podium van Tilburg staan als literaire/Spoken Word acts ook:
Elten Kiene (Rotterdam)
Elten Kiene is spoken word-artiest, presentator, organisator, rapper en workshopdocent. Hij is medeoprichter en -organisator van het platform Woorden Worden Zinnen (opgericht in 2010) en was onderdeel van het hiphopcollectief Brandwerk. Als spoken word-artiest heeft Elten vele podia betreden, onder andere bij Paginagroots, Mensen Zeggen Dingen en Late Night Poetry Jam.
M. (Rotterdam)
Deze Rotterdammer ziet en vertaald de schoonheid van het hedendaagse. Vertellend over een krantenwijk alsof het een ambacht is of over een blik in iemands ogen alsof we ooit allemaal op die manier uit onze ogen hebben gekeken. M. acteert niet. Hij is op zoek naar het wezenlijke. Zijn poëzie is authentiek.
Samira Saleh ( Antwerpen)
Samira heeft een manier gevonden om haar gevoelens te vertalen naar Spoken Word. Niet alleen haar serieuze teksten bevatten een stevige inhoud, ook haar humoristische teksten geven een diepe boodschap mee voor de goede luisteraar. Ze was deel van het winnende Team Zuid in het Slam 't Stad slam Poetry toernooi in Antwerpen en heeft voor verschillende projecten opgetreden over heel België. Zij is winnares van de Bill Award in de categorie spreken en ze was medeorganisator van Mama's Open mic in Antwerpen. This revolution will not be televised. It will be heard.
Seckou Ouologuem Winnaar Van Dale Spoken Awards 2015 (Antwerpen)
Seckou Ouologuem is een pionier binnen de Vlaamse slam Poetry scene. Hij stond al op verschillende poëzie- en toneelpodia in bijna alle continenten. In 2009 won hij de Kifkif Awards en in 2015 Spoken Van Dale in de categorie lyrics. Naast het geven en organiseren van lezingen, geeft Seckou ook lessen slam, rap en expressie aan (muziek)scholen, universiteiten en gevangenissen.
Karlijn Vlaardingerbroek (Tilburg)
Karlijn (29) is dichter en kunstdocent. Ze schrijft teksten en liedjes over grote en kleine dingen in het leven. Ze maakt het alledaagse bijzonder en benadert serieuze thema's op een luchtige en speelse manier. Als voormalig lid van de Poetry Circle 013 heeft ze meermalen op verschillende podia in Nederland gestaan. Naast haar voorliefde voor schrijven en performen is zij een drijvende kracht in de organisatie van het Tilburgs Literair podium Woordenaars.
EME (Antwerpen)
Emeraude Kabeya, geboren in Kinshasa, Congo begon op de middelbare school te experimenteren met coverbands en nam deel aan enkele hiphopprojecten. In 2014 werd ze gevraagd om te zingen in een All Star-bluesproject, georganiseerd door de in Leuven gevestigde Radio Scorpio. Dat is waar ze contact maakte met de muzikanten die later haar band werden. Haar lyriek in combinatie met haar geweldige soulstem, die zowel zacht als krachtig klinkt, sloegen bij de 6 andere muzikanten in als een bom. EME brengt "Soul 'n' B": een mix van soul en R & B met een funky smaak en een vleugje rock. Live neemt de band de taak op zich om mensen te laten dansen, van headbangen tot slijpen. In 2015 won EME de publieksprijs van Rockvonk en in hetzelfde jaar haalden ze de shortlist van 'De Nieuwe Lichting' van Studio Brussel. De laatste beschreef haar geluid als pakkend, funky en sensueel.
Onias Landveld, stadsdichter van Tilburg, organiseert 'Zoete Zomer', de 3e editie van The Stage
De Nieuwe Vorst
Willem II-straat 49
5038 BD Tilburg
Kaarten & info
013 – 532 85 20
info@denieuwevorst.nl
# meer informatie op website de nieuwe vorst
• fleursdumal.nl magazine
More in: Archive K-L, Art & Literature News, City Poets / Stadsdichters, Landveld, Onias, Literary Events, MUSIC, STREET POETRY, THEATRE
---
# more on website poetry international festival
More in: #More Poetry Archives, Art & Literature News, AUDIO, CINEMA, RADIO & TV, Literary Events, MODERN POETRY, Poetry International, REPRESSION OF WRITERS, JOURNALISTS & ARTISTS, STREET POETRY, THEATRE
---
De schrijvers Jan Leyers, Ilja Leonard Pfeijffer en Jolande Withuis zijn genomineerd voor de E. du Perronprijs 2018. De prijs wordt toegekend aan schrijvers, kunstenaars of instellingen die met een cultuuruiting in brede zin een bijdrage leveren aan een inclusieve samenleving. De uitreiking vindt plaats op dinsdagavond 16 april in de Glazen Zaal in de LocHal in Tilburg. Dan houdt Gloria Wekker de achtste E. du Perronlezing.
Jan Leyers ‒ Allah in Europa. Het reisverslag van een ongelovige (Uitgeverij Das Mag)
Leyers doet in dit boek verslag van een reis door Europa waarin hij op zoek gaat naar 'een Europese versie van de islam'. Vier maanden lang wordt er gesproken met traditionele gelovigen en nieuwe bekeerlingen. Allah in Europa leest als een spannend verslag van gesprekken waarin verschillende denkbeelden tegen elkaar afgewogen worden. Knap is dat het boek nergens belerend of dwingend wordt, hoewel het overduidelijk een pleidooi is voor een open multicultureel Europa, dat de lezer aanzet tot nadenken.
Ilja Leonard Pfeijffer ‒ Grand Hotel Europa (Uitgeverij De Arbeiderspers)
In deze roman neemt Pfeijffer ons mee naar een hotel ergens in Europa waarin zijn alter ego zich verschanst na een stukgelopen liefde. Het hotel is vergane glorie, oude geschiedenis en een metaforisch beeld voor het continent, waarvan de geschiedenis fenomenaal is, maar het heden op allerlei manier ontspoort: er is te veel consumentisme, geen engagement, er zijn geen nieuwe idealen. Pfeijffer verweeft verschillende verhaallijnen met elkaar, en is op zijn best in de essayistische passages waarin hij kritiek geeft op het hedendaagse Europa en vooral op het massatoerisme.
Jolande Withuis ‒ Raadselvader. Kind in de koude oorlog (Uitgeverij De Bezige Bij)
Withuis schreef een indringende biografie over haar vader Berry Withuis (1920-2009), die tegelijk een autobiografische reflectie biedt. De vader was communist en redacteur van de Waarheid. Haar communistische jeugd en de loyaliteit jegens haar ouders hebben Withuis geleerd dat er verschillende kanten zitten aan een historisch narratief. Noch het ontkennen van de slechte behandeling van communisten in Nederland tijdens de Koude Oorlog, noch het slachtofferisme van de zijde van communisten zelf, is de waarheid. Maar ook leert zij dat via het eigen verhaal de geschiedenis van anderen aanknopingspunten biedt en legt ze uit dat totalitaire overtuigingen mensen verleiden onmenselijke misdaden te begaan en het eigen ethische kompas uit te schakelen.
E. du Perronprijs
De E. du Perronprijs is een initiatief van de gemeente Tilburg, de Tilburg School of Humanities & Digital Sciences en Kunstloc Brabant. De prijs is bedoeld voor personen of instellingen die, net als schrijver Du Perron, grenzen signaleren en doorbreken die wederzijds begrip tussen verschillende bevolkingsgroepen in de weg staan. De prijs bestaat uit een geldbedrag van 2500 euro en een textielobject, ontworpen door studio 'by aaaa' (Moyra Besjes en Natasja Lauwers) en vervaardigd bij het TextielMuseum. In 2017 won Margot Vanderstraeten de prijs voor haar boek Mazzel tov. Andere laureaten waren onder meer Stefan Hertmans (2016), Ilja Leonard Pfeijffer (2015), Warna Oosterbaan & Theo Baart (2014), Mohammed Benzakour (2013), Koen Peeters (2012) en Ramsey Nasr (2011).
E. du Perronlezing
Professor dr. Gloria Wekker is emeritus hoogleraar Gender en Etniciteit aan de faculteit Geesteswetenschappen van de Universiteit Utrecht. Ze houdt, op 16 april, na Antjie Krog, Paul Scheffer, Job Cohen, Sheila Sitalsing, Herman van Rompuy, Arnon Grunberg en Marja Pruis de achtste E. du Perronlezing.
Voor het bijwonen van de uitreiking kunnen belangstellenden en genodigden zich aanmelden via www.kunstlocbrabant.nl/eduperron
Meer informatie over de prijs vindt u op: www.tilburguniversity.edu/duperronprijs
# Literaire prijzen
E. du Perronprijs 2018
Jan Leyers
Ilja Leonard Pfeijffer
Jolande Withuis
• fleursdumal.nl magazine
More in: - Book Lovers, - Book News, - Bookstores, Archive K-L, Archive O-P, Archive W-X, Art & Literature News, Awards & Prizes, Literary Events
---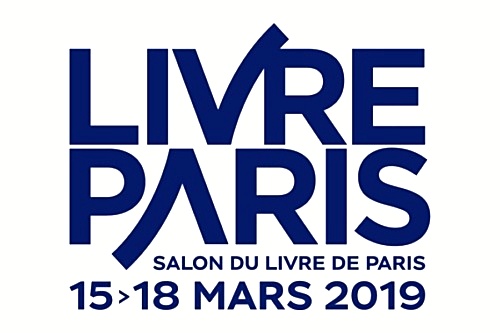 Livre Paris
Salon du Livre de Paris
Porte de Versailles – Paris
15-18 Mars 2019
Literary event of the year
165 000 visitors
3 900 authors
250 conferences and debates
688 school groups
391 stands and 515 brands
• fleursdumal.nl magazine
More in: - Book Lovers, - Book News, - Bookstores, Art & Literature News, AUDIO, CINEMA, RADIO & TV, FDM in Paris, Literary Events
---
Het thema van de Poëzieweek 2019 is Vrijheid, met als motto: Zonder handen, zonder tanden.
De week opent op donderdag 31 januari met Gedichtendag en wordt woensdagavond 6 februari feestelijk afgesloten met De Grote Poëzieprijs, de Awater Poëzieprijs en de Turing Gedichtenwedstrijd. Tom Lanoye schrijft het Poëziegeschenk Vrij – Wij?, cadeau van de boekwinkel bij aankoop van € 12,50 aan poëzie.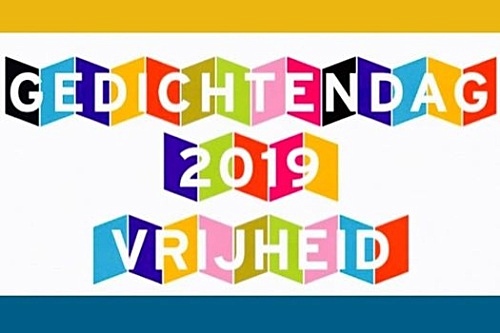 Met Gedichtendag (31 januari 2019) gaat op de laatste donderdag van januari traditiegetrouw de Poëzieweek van start. Gedichtendag, sinds 2000 georganiseerd door Poetry International Rotterdam, is hét poëziefeest van Nederland en Vlaanderen.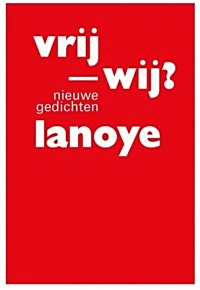 Poëzieliefhebbers in Nederland en Vlaanderen organiseren die dag een grote diversiteit aan eigen poëzieactiviteiten en ook de media klinken die dag een stuk poëtischer.
 Voor de enorme hoeveelheid optredens, publicaties, poëzieprijzen, -programma's en -activiteiten is één dag simpelweg veel te kort!
De Poëzieweek wil een zo groot mogelijk bereik voor poëzie creëren en bundelt tal van activiteiten van organisatoren in Nederland en Vlaanderen.
De Poëzieweek is een samenwerking van Stichting CPNB, Poëziecentrum, Stichting Poetry International, Vlaams Fonds voor de Letteren, Nederlands Letterenfonds, Stichting Lezen Nederland, Iedereen Leest Vlaanderen, De Schrijverscentrale, Boek.be, Taalunie, Stichting Van Beuningen/Peterich-fonds, Turing Foundation, Awater, Het Literatuurhuis, Poëzieclub, SLAG, School der Poëzie en De Nieuwe Oost | Wintertuin.
# Voor een overzicht van alle activiteiten zie de website POËZIEWEEK
• fleursdumal.nl magazine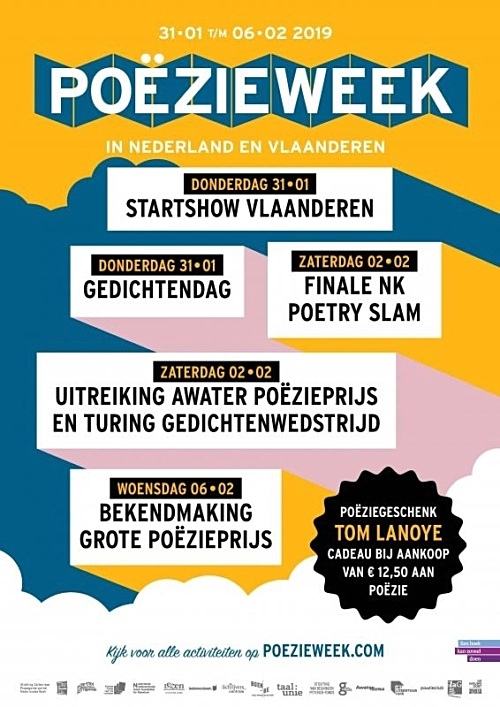 More in: #Archive A-Z Sound Poetry, #Archive Concrete & Visual Poetry, #More Poetry Archives, *War Poetry Archive, - Book Lovers, - Bookstores, Art & Literature News, LIGHT VERSE, Literary Events, MODERN POETRY, Poetry International, Poetry Slam, Poëziepaleis, Poëzieweek, STREET POETRY, THEATRE, Tilt Festival Tilburg, Tom Lanoye
---
Literary and music group Feest der Poëzie brings a theatrical lecture on the life and work of Oscar Wilde and one of his favorite beverages – absinthe. This Saturday at the Pianola Museum, 8.30 PM.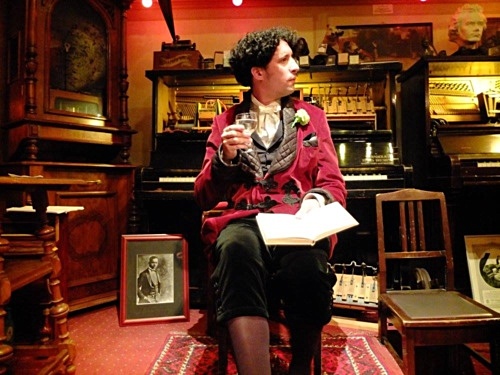 Immerse yourself in the story of one of the best-loved writers in the English language with prose, poetry, songs and drama by Oscar Wilde and his contemporaries, on a journey through his rise and fall.
Poet and absintheur David Kwa will demonstrate the absinthe ritual and read manifold roles, such as that of the dreaded Marquess of Queensberry.
Daan van de Velde (piano) and Susanne Winkler (soprano) will perform Irish and English art songs, as performing poet Simon Mulder takes on the roles of narrator and Oscar Wilde (indeed, wearing a contemporary pair of silk breeches) in the fascinating story of his life.
Also, Van de Velde and Mulder will bring the very special performance of a long lost work for piano and voice on Wilde's 'Ballad of Reading Gaol' by early 20th century composer Henri Zagwijn.
The Poetry Bar will bring you carefully prepared absinthe, along with a decadent sonnet.
Saturday the 24th of November 2018
venue open: 8 PM
start: 8.30PM
(English spoken)
venue:
Pianola Museum
Westerstraat 116
Amsterdam
Tickets: € 15/12.50
www.feestderpoezie.nl
trailer: www.youtube.com/watch?v=-V6yx3X8rwg
Music, stories, absinthe and more during 'The Green Hour' with Oscar Wilde
fleursdumal.nl magazine
More in: # Music Archive, Archive M-N, Archive W-X, Art & Literature News, Literary Events, THEATRE, Wilde, Oscar, Wilde, Oscar
---
Aanstaande woensdag,  7 november,  geeft schrijver Ton van Reen een lezing in de jaarlijkse lezingencyclus van het Dr. Winand Roukens Fonds, aan de Universiteit van Maastricht.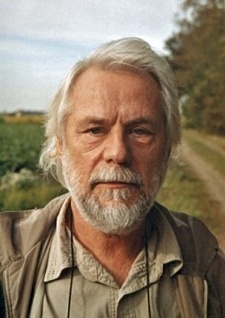 De lezing vindt plaats in de Karl Dittrichzaal van de Universiteit te Maastricht, in het voormalige Bonnefantenklooster, Bonnefantenstraat 2 te Maastricht.
Het thema van de lezingencyclus van het WRF is in dit studiejaar 'Vreemd in Limburg'.
De eerste lezing werd gehouden door prof. Joep Geraets, hoogleraar genetica en celbiologie over 'vreemd DNA in Limburg'. De tweede werd gehouden door Dr. Lotte Thissen, cultureel antropoloog, en had als thema de taal waarin wij met elkaar omgaan. De derde lezing is door Ton van Reen. De vierde lezing, over arbeid door buitenlanders zoals Polen, wordt gehouden door Karolina Swoboda, eigenaar van een van de grootste organisaties voor arbeidsbemiddeling in Europa.
In zijn lezing zal Ton van Reen vooral vertellen over de mensen die niet bij ons mochten horen, de vreemdelingen in eigen huis. Omdat ze door de katholieke kerk benoemd waren tot kinderen van de duivel: de kubla walda, de kaboten, de kabouters. In het kort, de door de rk Kerk verstoten kinderen, zoals de kinderen die werden geboren met het syndroom van Down, die volgens de kerk duivelskinderen waren, omdat hun vader de duivel zou zijn en hun moeder omgang had met de duivel.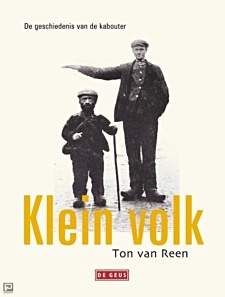 De rk Kerk heeft altijd de mensen die haar niet goed gezind waren, of van wie ze niet wilden dat ze katholiek werden, in verband gebracht met de duivel, zoals joden, roma en sinti, vrouwen die van hekserij werden beschuldigd, enzovoort.
De duivel zou een geest zijn die zelf niet kon handelen , maar handlangers op aarde nodig had om zijn kwalijke werken uit te voeren, zoals misoogsten, uitbraken van pest en andere plagen, veeziektes , die tot hongersnoden hebben geleid, kinderroof, en zo meer.
Meer dan tien eeuwen lang heeft de kerk de mensen angst aangepraat voor alles wat anders was in de ogen van priesters en voor iedereen die anders dacht of een ander geloof aanhing.
Duizenden mensen, alleen al in het huidige Limburg, waren het slachtoffer van deze vervolgingen door een organisatie die zich boven alles verheven voelde en beschikte over leven en dood.
In de hele wereld werden er miljoenen mensen geslachtofferd en vaak na gruwelijke martelingen vermoord door een organisatie die zegt liefde te prediken maar haat heeft gezaaid en mensen tegen elkaar heeft opgezet.
Aanstaande woensdag, 7 november 2018, lezing van schrijver Ton van Reen in de jaarlijkse lezingencyclus van het Dr. Winand Roukens Fonds, aan de Universiteit van Maastricht.
De lezing vindt plaats in de Karl Dittrichzaal van de Universiteit te Maastricht, in het voormalige Bonnefantenklooster, Bonnefantenstraat 2 te Maastricht. De aanvang is om 16.00 uur. Graag iets eerder aanwezig. Einde om 18.00 uur. Iedereen is welkom.
# lezingen
Ton van Reen
fleursdumal.nl magazine
More in: - Book Lovers, - Book Stories, Archive Q-R, Art & Literature News, Literary Events, Reen, Ton van, Reen, Ton van, The Art of Reading, Ton van Reen
---
Older Entries »
Thank you for reading FLEURSDUMAL.NL - magazine for art & literature