Literary Events
·
Banned Books Week: Defend free expression, support persecuted writers, and promote literary culture
·
38ste Nacht van de Poëzie TivoliVredenburg – Utrecht op 2 oktober 2021
·
40ste editie van het Kunstenfestival Watou: 'Watou 2021'
·
Kinderboekenweek: En toen? Van 30 september t/m 11 oktober 2020
·
Zaina Alsous, winner of the Norma Farber First Book Award
·
Poetry International Festival 2020 postponed
·
Genomineerden E. du Perronprijs 2019: Ellen Deckwitz, Stephan Enter en Asha Karami
·
Anton (AHJ) Dautzenberg Stadsdichter van Tilburg
·
London Literature Festival with Fatima Bhutto: Bollywood, K-Pop and Beyond
·
Das 19. internationale literaturfestival berlin
·
Edinburgh Art Festival 25 July—25 August 2019
·
MUSEUM VALKENBURG GEDENKT 50e STERFDAG VAN JAN HANLO
BANNED BOOKS WEEK
September 26 – October 2 for the 2021
celebration of the right to read!

Across the United States, divisive book bans and censorious threats have taken hold in schools, academia, and the public square, particularly in regards to books that center racism, history, and diversity. This has raised questions: Who is allowed to be heard? Who decides? This year, as we celebrate Banned Books Week, PEN America uplifts the books, authors, teachers, and writers who insist on telling stories and examining history with truth, honesty, and complexity.
In an effort to unpack these current challenges, PEN America is hosting a series of virtual and in-person events. These events will offer a clear-eyed view of the current assaults on the freedom to express, the freedom to read, and the freedom to learn.
Join PEN America Today
Defend free expression, support persecuted writers, and promote literary culture.
Read more about what PEN America is doing to fight back against book bans during 2021 Banned Books Week.
BANNED BOOKS WEEK
September 26 – October 2 for the 2021
celebration of the right to read!
Banned Books Week is the annual celebration of the freedom to read. The event is sponsored by a coalition of organizations dedicated to free expression, including American Booksellers Association; American Library Association; American Society of Journalists and Authors; Association of University Presses; Authors Guild; Comic Book Legal Defense Fund; Foundation for Individual Rights in Education (FIRE); Freedom to Read Foundation; Index on Censorship; National Coalition Against Censorship; National Council of Teachers of English; PEN America; People For the American Way Foundation; and Project Censored. It is endorsed by the Center for the Book in the Library of Congress. Banned Books Week also receives generous support from DKT Liberty Project and Penguin Random House.
Read more about the 2021 Banned Books Week.
→   https://bannedbooksweek.org/
• fleursdumal.nl magazine
More in: - Bookstores, Art & Literature News, Banned Books, DICTIONARY OF IDEAS, Literary Events, PEN Actions, PRESS & PUBLISHING, REPRESSION OF WRITERS, JOURNALISTS & ARTISTS
---
De Nacht van de Poëzie is al veertig jaar een begrip. Het grootste poëziefestival van het jaar vond voor het eerst in 1980 plaats, in wat toen nog Muziekcentrum Vredenburg heette.
De Nacht trok door de jaren heen bomvolle zalen met legendarische optredens tot diep in de nacht van grote namen als Annie M.G. Schmidt, Lucebert, Hugo Claus, Rutger Kopland en Judith Herzberg, en vele jonge dichters die later legendarisch werden.
De Nacht is terug! Vorig jaar moesten we helaas overslaan vanwege de onoverzichtelijke corona-ontwikkelingen, maar dit jaar zal alsnog de 38ste editie van de illustere Nacht plaatsvinden. Voorlopig nog steeds in een aangepaste vorm, want groen licht om op 2 oktober alweer in een bomvolle zaal te zitten is er op dit moment nog niet.
Tijdens deze 'limited edition' in de Grote Zaal van TivoliVredenburg presenteren Piet Piryns en Ester Naomi Perquin als vanouds optredens van de beste dichters van dit moment, afgewisseld met muzikale entr'actes. Het motto van dit jaar is geleverd door Vrouwkje Tuinman: 's Nachts woon ik zelden waar mijn bed staat. In die regel klinkt zowel een zoete herinnering aan een onbezorgd verleden door, als een hoopvolle wens voor een toekomst zonder afstand, mondkapjes en avondklok; de afsluiting van een periode waarin we veel te vaak waren overgeleverd aan ons eigen bed.
Hoe de omstandigheden op 2 oktober ook zullen zijn: deze Nacht gaat door! Er zullen optredens zijn van Dichter des Vaderlands Lieke Marsman, Vrouwkje Tuinman, K. Michel, Lisette Ma Neza, Edward van de Vendel, Maria Barnas, Maartje Smits, Vrouwkje Tuinman, Erwin Mortier, Rosa Schogt, Bart Moeyaert, Meity Völke, Arjen Duinker, Wout Waanders, Paul Demets, Liesbeth Lagemaat, Mattijs Deraedt, Maarten van der Graaff en Joost Prinsen.
Dit jaar worden de muzikale entr'actes verzorgd door Claudia de Breij, Maarten Engeltjes en zijn barokorkest PRJCT Amsterdam en de Marokkaanse muzieksensatie Aicha Tachinouite. een solo optreden van Jett Rebel, Thijs Boontjes Dans- en Showorkest, en de Belgische ontdekking Naima Joris.
International Literature Festival Utrecht 2021
De 38ste Nacht van de Poëzie
(limited edition)
zaterdag 2 oktober 2021
19:30 – 22:30 uur
TivoliVredenburg – Utrecht
Grote Zaal
Meer informatie op facebook pagina:
https://www.facebook.com/events/920848112030990/
Grote Zaal TivoliVredenburg
Vredenburgkade 11
3511WC Utrecht Netherlands
• fleursdumal.nl magazine
More in: # Music Archive, #More Poetry Archives, AUDIO, CINEMA, RADIO & TV, Literary Events, Nacht van de Poëzie
---
Elke zomer slaat het Kunstenfestival Watou haar tenten op in het gelijknamige kunstdorpje net voorbij Poperinge, tegen de Franse grens aan.
Dichters en beeldend kunstenaars, aanstormend talent en gevestigde waarden, uit binnen- en uit buitenland zorgen telkens weer voor een wonderlijke ervaring in karaktervolle tentoonstellingsplekken: een verlaten herenhuis, de kelder van een brouwerij, … Een unieke kunstbeleving ontstaat uit het samengaan van beeldende kunst en poëzie in verrassende, karaktervolle ruimtes
De 40ste editie van het Kunstenfestival Watou staat voor beweging, meerstemmigheid, menselijkheid en intensiteit. 'Watou 2021' nodigt het publiek uit om te kijken, te lezen, te voelen, te reflecteren en te verbinden. Met de kunst, de poëzie, de natuur en met elkaar. Bezoekers bewegen zich tussen de drie hoeken van het parcours: Watou, het kunstdorp zelf, de Gasthuiskapel in het centrum van Poperinge en de nieuwe locatie, het Kasteel De Lovie, daartussen.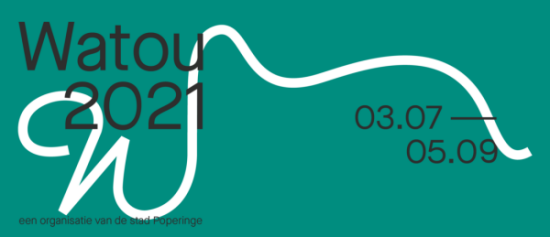 Kunst en poëzie dringen volgens de curatoren altijd meervoudige perspectieven op: "Heel wat vormen en inhoudelijke visies bestaan gelijktijdig en zonder hiërarchie. Er is geen groot gelijk, er is geen waarheid, er is alleen meerstemmigheid en die meerstemmigheid is een rijkdom."
'Watou 2021' presenteert werk van 40 kunstenaars uit binnen- en buitenland, van verschillende generaties en met diverse achtergronden. De focus ligt op creaties, verrassende samenwerkingen en werk dat nooit eerder in Vlaanderen te zien was. De selectie poëzie weerspiegelt eenzelfde meerstemmigheid. Er is werk te lezen én te horen van 40 dichters: van overleden dichters tot gevestigde namen en jonge dichters en debutanten. Een aantal gedichten wordt ingelezen door ondermeer Wannes Cappelle, Zwangere Guy, Charlotte Adigéry en Lander Gyselinck.
Het programma bevat onder andere optredens en performances van Esther Kläs & Gustavo Gomes, Stefan Hertmans, Catharina van Eetvelde en Claron McFadden, IKRAAAN, CHVE / Colin H van Eeckhout, Fulco, Les Âmes Perdues, Marieke Lucas Rijneveld én Wannes Cappelle en Nicolas Callot en Koen Vanmechelen, curator van het experimentele traject Patchwork.
Als de wereld onder onze ogen aan het veranderen is en we nog niet kunnen benoemen wat we zien. Als alles wat we al decennia denken en voor waar aannemen onder druk staat. Als we ons, beroofd van onze zekerheden, onveilig voelen. Als de wereld complex is geworden, dan is er één plek waar al die onzekerheden, al dat geweld, al die onrust, al die complexiteit, en ook al die schoonheid en al dat verlangen samenkomen: de kunst. Daar is het dat we intens leven, tijdens het maken van kunst, het ervaren van kunst, en het herinneren van kunst. 'Watou 2021' is een uitnodiging om poëzie en beeldende kunst te ervaren met hersenen, zintuigen en gevoelens. Om vervuld te worden van die complexiteit, van die meerlagigheid.
'Watou 2021' vertrekt vanuit de mens zelf. Wat is onze rol en positie in deze wereld? Wat is de impact van de recente transformaties op ons menszijn? Door de aanwas van technologie en artificiële intelligentie, maar ook door de crisis die we meemaken, leunen we niet alleen op onze rationele, maar ook op onze emotionele, spirituele, intuïtieve en biologische intelligentie.
Het vertrouwde werd vervangen door het confronterende en het oncomfortabele. Het daagt ons uit om onze blik open en dynamisch te houden. Met beweging als constante. Naar de ander en het andere.
Kunst en poëzie dringen altijd meervoudige perspectieven op: heel wat vormen en inhoudelijke visies bestaan gelijktijdig en zonder hiërarchie. Er is geen groot gelijk, er is geen waarheid, er is alleen meerstemmigheid en die meerstemmigheid is een rijkdom.
W A T O U  2 0 2 1
Kunstenaars
Arocha & Schraenen – Sarah & Charles – Leyla Aydoslu – Blauwhaus – Melanie Bonajo – Peter Buggenhout – N. Dash – Michael Dean – Lieven De Boeck – Ella de Burca – Anouk De Clercq – Edith Dekyndt – Bram Demunter – Tracey Emin – Bendt Eyckermans – Mekhitar Garabedian – Gijs Van Vaerenbergh – Nadia Guerroui – Esther Kläs – Margaret Lee – Bart Lodewijks & Jan Kempenaers – Ariane Loze – Ives Maes – Mark Manders – Neo Matloga – Vincent Meessen – Lucy Skaer – Socle – Joris Van de Moortel – Catharina Van Eetvelde – Luca Vanello – Johan Van Geluwe – Eva Vermandel – Leon Vranken – Ugo Rondinone – Zhang Yunyao
Dichters
Anellie David – Anna Enquist – Anne Vegter – Armando – Bernke Klein Zandvoort – Cees Nooteboom – Charlotte Van den Broeck – Chris Lomans – Dean Bowen – Dominique De Groen – Erwin Mortier – Estelle Boelsma – Geert Buelens – Gerrit Kouwenaar – Gertrude Starink – Hester Knibbe – J.V. Neylen – Jan Arends – Jan de Roek – Jos De Haes – Lamia Makaddam – Lara Taveirne – Laurine Verweijen – Levina van Winden – M. Vasalis – Marieke Lucas Rijneveld – Mattijs Deraedt – Miriam Van Hee – Nele Buyst – Paul Van Ostaijen Piet Gerbrandy – Poli Roumeliotis – René Van Gijsegem – Roelof ten Napel – Sanne Kabalt – Sasja Janssen – Stefan Hertmans – Thomas Möhlmann – Tonnus Oosterhoff – Yousra Benfquih
M E E R   I N F O R M AT I E
en tickets
www.kunstenfestivalwatou.be
KUNSTENFESTIVAL WATOU
een organisatie van de stad POPERINGE
Grote Markt 1, 8970 Poperinge (BE)
kunstenfestival@poperinge.be
• fleursdumal.nl magazine
More in: #More Poetry Archives, - Book Lovers, AUDIO, CINEMA, RADIO & TV, Bergh, Carl, Gerrit Kouwenaar, Historia Belgica, Literary Events, Marieke Lucas Rijneveld, Paul van Ostaijen, Paul van Ostaijen, Performing arts, Photography, Street Art, STREET POETRY, Street Poetry, Vasalis, M., Watou Kunstenfestival
---
Tijdens de Kinderboekenweek 2020 gaan we terug in de tijd
Boeken brengen geschiedenis tot leven, waardoor de wereld van vroeger tastbaar wordt. Lees spannende verhalen over ridders, verplaats je in oorlogstijd of kom van alles te weten over de Oudheid. Je hebt geen tijdmachine nodig om andere tijden te ontdekken. Verken alle werelden van toen door het lezen van boeken!
30 september t/m 11 oktober 2020
Kinderboekenweek: En toen?
# website kinderboekenweek 2020
• fleursdumal.nl magazine
More in: - Book Lovers, - Book News, - Bookstores, Children's Poetry, Kinderboekenweek, Kinderstadsdichters / Children City Poets, Literary Events
---
Announcing the 2020 Norma Farber Award winner, Zaina Alsous with A Theory of Birds (Poems)
Aina Alsous is the 2020 recipient of the Poetry Society of America's Norma Farber Book Award for her book A Theory of Birds (University of Arkansas Press). The Norma Farber Book Award honors a first book of original poetry written by a living author.
The Judge was Matthew Shenoda. Matthew Shenoda's Citation: In Zaina Alsous' A Theory of Birds we are ushered into a re-calibration of the world, one intent on the eradication of that which has been oppressive and divisive. In these poems history unravels us in fragments, causing us to fold ourselves into a new definition of "self" and an unabashed rejection of our positions as "subjects." The poems found here are an honest and open exploration of how we come into a sense of our own understanding in a postcolonial world. Alsous' poems are driven by the asking, often posing sentient questions like "who translated kings and not birds?"; questions that cause us to think of redefinition. And while her poems are searing in their critiques of political, racial, and gendered domination, like all good artists she is poignant in her ability to implicate herself at every turn and help us break through the binaries we often use to define ourselves. Hers is an aesthetic of fragmentation as a collective piecing together. A Theory of Birds teaches us that the interior narratives, the often quiet things that make each of us whole, are the most essential.
Zaina Alsous is a prison abolitionist, a daughter of the Palestinian diaspora, and a movement worker in South Florida. Her poetry, reviews, and essays have been published in POETRY Magazine, The Kenyon Review, the New Inquiry, Adroit, and elsewhere. She edits for Scalawag Magazine, a publication dedicated to unsettling dominant narratives of the U.S. South. Her chapbook Lemon Effigies won the Rick Campbell Chapbook Prize and was published by Anhinga Press. Her first full-length collection A Theory of Birds won the Etel Adnan Poetry Prize, and was published by the University of Arkansas Press in the fall of 2019.
Every year the University of Arkansas Press, together with the Radius of Arab American Writers, awards the Etel Adnan Poetry Prize for a first or second book of poetry in English by a writer of Arab heritage. The series is edited by Hayan Charara and Fady Joudah and supported by the King Fahd Center for Middle East Studies at the University of Arkansas.
A Theory of Birds
Poems by Zaina Alsous
978-1-68226-104-0 (paper)
$16.95
70 pages
September 2019
University of Arkansas Press
"Inside the dodo bird is a forest, Inside the forest
a peach analog, Inside the peach analog a woman, Inside
the woman a lake of funerals"
• fleursdumal.nl magazine
More in: - Book News, - Book Stories, - Bookstores, Archive A-B, Archive A-B, Art & Literature News, Awards & Prizes, Literary Events
---
With a heavy heart Poetry International has decided to postpone the Poetry International Festival 2020, which was to take place June 25-28 at the de Doelen halls in Rotterdam. We were looking forward to it very much.
Under the theme What You Will Hear Is True, we were well underway to creating a truly unforgettable 51st festival, much as we did during our successful anniversary edition in 2019, together with poets, translators, musicians, volunteers, partners, and of course the audience.
Because of the current COVID-19 crisis, and the necessary measures limiting movement that have been taken in the Netherlands and abroad, it has proven impossible to prepare a festival worthy of its participants by the end of June.
What You Will Hear Is True: Poetry International Festival 2020 postponed
# more information on website poetry International
• fleursdumal.nl magazine
More in: #More Poetry Archives, Art & Literature News, AUDIO, CINEMA, RADIO & TV, Literary Events, Poetry International
---
De schrijvers Ellen Deckwitz, Stephan Enter en Asha Karami zijn genomineerd voor de E. du Perronprijs 2019.
De prijs wordt toegekend aan schrijvers, kunstenaars of instellingen die met een cultuuruiting in brede zin een bijdrage leveren aan een inclusieve samenleving. De uitreiking vindt plaats op donderdagavond 16 april in de LocHal in Tilburg. Dan houdt Maxim Februari de negende E. du Perronlezing met als titel 'E. du Perron en de pseudo-identiteiten'.
Ellen Deckwitz ‒ Hogere Natuurkunde (Uitgeverij Pluim)
"Op een avond begon je te hijgen, greep naar je borst en riep dat je moest blijven ademen omdat ze anders hadden gewonnen." Deze openingszin leidt een fascinerende en onheilspellende dichtbundel in, waarin verschillende genres, stemmen en stemmingen met elkaar worden verweven.
Aan het woord is een kleindochter die de stem van haar grootmoeder (1921-2014) laat klinken en haar ervaringen in de oorlog in Nederlands-Indië onder woorden probeert te brengen. Dat levensverhaal werd alleen in flarden verteld, in snippers overgeleverd. Dergelijke details geven een indruk van de overlevingsdrift van de grootmoeder als klein meisje, en van het pantser dat zij op latere leeftijd om zich heen heeft opgetrokken. De kleindochter verweeft haar stem met die van de ander en geeft ook een perspectief op de dochter/moeder (geboren in 1952) die tussen hen in staat. Zij houdt zich buiten het verhaal en overleeft door juist niet te vragen naar waar de pijn vandaan komt. Deckwitz schreef een indrukwekkende dichtbundel die laat zien hoe volgende generaties getekend worden door een land van herkomst dat in oorlog raakte en werd verwoest. Het leed en de veerkracht, soms ingewikkeld met elkaar verbonden, blijven bestaan ook in volgende generaties.
Stephan Enter ‒ Pastorale (Uitgeverij Van Oorschot)
De roman Pastorale neemt ons mee naar de jaren tachtig, naar een fictief dorp, Brevendal, in het midden van Nederland. Het ene deel van het dorp is christelijk, de "Goede Herder en Zijn Kudde", in het andere deel wonen "Ambonezen" die proberen de cultuur die ze verloren zijn vast te houden.
Het verhaal wordt verteld vanuit het perspectief van een broer en zus, opgegroeid in een oude familie met een groot en verwaarloosd landgoed. De roman laat zien hoe verschillende groepen naast elkaar leven, hoe stereotypische perspectieven van kracht zijn, en ook hoe de grenzen tussen de ene en de andere groep poreus blijken te zijn. Deze roman overtuigt omdat de beschrijvingen precies en gedetailleerd zijn, en er subtiel inzicht wordt geboden in de psychologie van de scholier Oscar, verliefd op een Moluks meisje, en zijn zus Louise, die een gesjeesde student is en onzeker over haar toekomst. Goede intenties hebben niet altijd een positief effect, mensen vatten uitspraken en ideeën vaak anders op dan werd bedoeld, en zo worden levens in de provincie geschilderd die veranderen en toch ook hetzelfde blijven. De roman is Perronesk in de veelzijdigheid van personages en in de dialogen waaruit uiteenlopende opvattingen naar voren komen. De meerstemmigheid van de roman wordt niet alleen bereikt door het aanvoeren van verschillende personages, maar zit ook in het hoofd van de enkeling, die haar eigen positie scherp probeert te krijgen: "Die stem – hadden andere mensen die ook? Hadden alle andere mensen die ook? En wat was ze, die stem – was je die zelf, of niet, of niet helemaal, of was je die alleen op momenten waarop je je niet van jezelf bewust was?" Pastorale is intellectueel, literair en uitermate boeiend.
Asha Karami ‒ Godface (Uitgeverij De Bezige Bij)
Godface biedt veelzijdige, levendige, geestige en ook vaak verontrustende gedichten. Deze poëzie gaat over van alles, van schuldsanering tot Suikerfeest, van liposuctie tot Aviko-ovenfriet.
Maar bovenal gaat deze poëzie over taal en hoe die als banaal en verheven instrument ingezet kan worden om dagelijkse beelden en ervaringen uit te drukken. Blog post discours en lyriek vermengen zich in absurde beschrijvingen: "ik ben geboren met twee vagina's / en ik geloof niet in deuren / dit is al mijn derde dood en ik ben nog maar in mijn dertig." De dichterlijke stem orkestreert het geheel, terwijl zij ook steeds verschillende perspectieven biedt en stemmingen oproept. Er is een sterke thematiek van verschil tussen culturen, groepen, werelden, een verschil dat volledig normaal wordt bevonden. Du Perron zei ooit dat zijn gewone bestaan zonder literatuur onbevredigd zou zijn. Die inzet lezen we ook hier: van alles is literatuur te maken en alles is te dragen omdat het in poëzie uitdrukking kan krijgen. De dichter is tegendraads en scherp analytisch. Dit is poëzie zonder diepzinnigheid of traagheid. Rauw en levendig, en daarmee bestendig in een tijd waarin alles op social media gezegd kan worden, zonder dat daar inzicht te vinden is: "de overweldigende zekerheid / van een ondanks alle zichtbare veranderingen / permanent onzichtbaar onderliggend landschap."
Sinds 1986 reikt Tilburg University jaarlijks een prijs uit 'ter bekroning van mensen of instellingen die zich middels een actieve bijdrage aan de cultuur verdienstelijk hebben gemaakt voor de bevordering van wederzijds begrip en een goede verstandhouding tussen de in Nederland woonachtige bevolkingsgroepen'. In de vele jaren dat de prijs bestaat, veranderde de universiteit haar naam van Katholieke Universiteit Brabant in Universiteit van Tilburg en vervolgens in Tilburg University, en veranderde de Faculteit der Letteren in de Faculteit voor Communicatie en Cultuur, vervolgens in Faculteit Geesteswetenschappen en uiteindelijk in Tilburg School of Humanities and Digital Sciences. De prijs echter draagt al meer dan twintig jaar dezelfde naam: die van de beroemde schrijver E. du Perron.
# Meer informatie op website: www.tilburguniversity.edu/duperronprijs
• fleursdumal.nl magazine
More in: Archive C-D, Archive E-F, Archive K-L, Awards & Prizes, Literary Events
---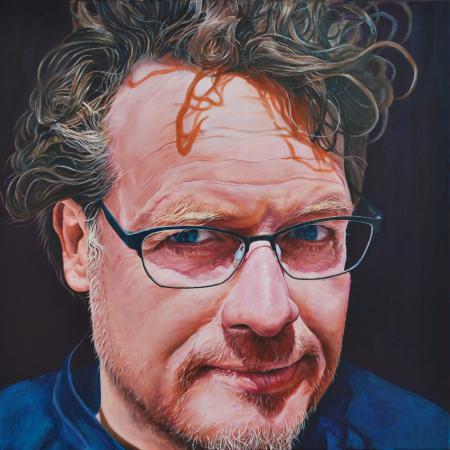 Portret Anton (AHJ) Dautzenberg
Stadsdichter van Tilburg (2017 -2019)
door kunstenaar Ivo van Leeuwen
• fleursdumal.nl magazine for art & literature
More in: A.H.J. Dautzenberg, Art & Literature News, City Poets / Stadsdichters, Ivo van Leeuwen, Literary Events
---
literature & poetry # spoken word & live literature # Fatima Bhutto: Bollywood, K-Pop and Beyond # Part of London Literature Festival # 17 – 27 Oct 2019

India's Bollywood films, Turkish dizi soap opera and South Korean pop music: mass culture from the East is taking on Hollywood and finding a truly global audience.
Hear from acclaimed author Fatima Bhutto about the vast cultural movement emerging from beyond the Western world.
Drawing on her book New Kings of the World: Dispatches from Bollywood, Dizi, and K-Pop, Bhutto speaks on the arbiters behind these cultural movements.
She examines how they interweave traditional values into urbanised settings and how they appeal to many millions.
From behind the scenes of Magnificent Century, Turkey's biggest TV show, watched by upwards of 200 million people across 43 countries, to South Korea to see how 'Gangnam Style' became the first YouTube video with one billion views, Bhutto charts the extraordinary rise and reach of these cultural phenomena.
Bhutto was born in Kabul, Afghanistan, in 1982. She grew up in Syria and Pakistan. She is the author of five previous books, including The Shadow of the Crescent Moon which was longlisted in 2014 for the Baileys Women's Prize for Fiction and highly acclaimed novel The Runaways.
Fatima Bhutto
21 Oct 2019 7:15 pm
Approximate run time: 90 mins
Run times may vary, find out more
where?
Purcell Room in Southbank Centre London
Bringing new resonance to timeless narratives, Southbank Centre's London Literature Festival returns for its 13th year with an exploration of fairy tales for our times with today's leading writers, thinkers and cultural observers.
Over 11 days of talks, readings, poetry and performance, the festival features Elizabeth Day, Armistead Maupin, Brett Anderson, Heather Morris, Lemn Sissay, Anthony Daniels (C-3PO), Nikki Giovanni, Fatima Bhutto and Jung Chang.
The festival once again opens with Poetry International, Southbank Centre's longest running festival, founded by Ted Hughes, former poet laureate, in 1967. This year follows the theme of disruption.
The Purcell Room in Queen Elizabeth Hall reopened in April 2018 following almost three years of refurbishment. With new improved facilities and acoustics, this intimate wood-panelled auditorium provides a platform for music and performance events, a variety of talks and debates, plus readings of classical and modern literature.
The world-renowned venue has played host to some of the biggest names of the 20th century and beyond, including David Bowie, Daniel Barenboim, Marianne Faithfull and Radiohead's Jonny Greenwood.
Purcell Room is located in Queen Elizabeth Hall.
London Literature Festival
17 – 27 Oct 2019
poetry – spoken word & live literature
# website Queen Elizabeth Hall / Purcell Room
• fleursdumal.nl magazine
More in: - Book Stories, Archive A-B, Art & Literature News, AUDIO, CINEMA, RADIO & TV, Fatima Bhutto, Literary Events, Poetry International, REPRESSION OF WRITERS, JOURNALISTS & ARTISTS
---
Das 19. internationale literaturfestival berlin findet vom 11. bis 21. September 2019 statt. Es ist eines der renommiertesten Literaturfestivals weltweit.

Rund 150 Autor*innen aus über 50 Ländern in den Genres Prosa, Lyrik, Nonfiction, Graphic Novel und Kinder- und Jugendliteratur sind auf dem 19.ilb zu Gast.
Drei Themenschwerpunkte prägen das Programm in diesem Jahr: »Decolonizing Worlds II«, »About:Sex« und »Automatic Writing 2.0« im Rahmen des Wissenschaftsjahres »Künstliche Intelligenz«.
Literatures of the World
Aciman, André [Egypt/ USA]
Adichie, Chimamanda Ngozi [Nigeria/ USA]
Adnan, Etel [Lebanon/ France] in absence
Agualusa, José Eduardo [Angola, Mozambique]
Akbar, Kaveh [Iran/ USA]
Al-Jarrah, Nouri [Syria/ UK]
Almadhoun, Ghayath [Syria/ Sweden]
Al Shahmani, Usama [Iraq/ Switzerland]
Aw, Tash [Malaysia/ UK]
Benyamin [India]
Biller, Maxim [D]
Bin Hamza, Hussein [Syria/ D]
Bossong, Nora [D]
Choi, Don Mee [Republic of Korea/ USA]
Diop, David [Senegal/ France]
Drakulić, Slavenka [Croatia/ Sweden]
Edugyan, Esi [Canada]
Énard, Mathias [France]
Esinencu, Nicoleta [Moldova]
Espedal,Tomas [Norway]
Faber, Michel [Netherlands/ UK]
Fatah, Sherko [D]
Gappah, Petina [Zimbabwe]
Gospodinov, Georgi [Bulgaria]
Illies, Florian [D]
Jónás, Tamás [Hungary]
Kames, Maren [D]
Kandasamy, Meena [India/ UK]
Khalifa, Mustafa [Syria/ France]
Kwon, R. O. [South Korea/ USA]
Mabanckou, Alain [Congo/ USA]
Macfarlane, Robert [UK]
Mathieu, Nicolas [France]
Mattes, Eva [D] reads Elena Ferrante [Italy]
Menasse, Eva [Austria/ D]
Myles, Eileen [USA]
Nguyen Phan, Que Mai [Vietnam/ Indonesia]
Nielsen, Madame [Denmark/D]
Nikolic, Jovan [Serbia/ D]
Onjerika, Makena [Kenya]
Onuzo, Chibundu [Nigeria/UK]
Orange, Tommy [USA]
Osang, Alexander [D]
Pauls, Alan [Argentina]
Pavlova, Vera [Russia/USA]
Piñeiro, Claudia [Argentina]
Pron, Patricio [Argentina/ Spain]
Ramírez, Sergio [Nicaragua/ Spain]
Rey Rosa, Rodrigo [Guatemala]
Rijneveld, Marieke Lucas [Netherlands]
Ruffato, Luiz [Brazil]
Ruschkowski, Klaudia [D]
Rushdie, Salman [India, USA]
Sainz Borgo, Karina [Venezuela/ Spain]
Sartorius, Joachim [D]
Schrott, Raoul [Austria]
Schweikert, Ruth [Switzerland]
Sievers, Frank [D]
Solstad, Dag [Norway]
Tharoor, Shashi [India/ USA]
Vilas, Manuel [Spain]
Vuong, Ocean [Vietnam/ USA]
Wegner, Frank [D]
Wray, John [USA]
Reflections
Al-Rasheed, Madawi [Frankreich/ UK]
Anderson, Perry [UK]
Basil, Priya [UK/ D]
Benyamin [India]
Bianconi, Vanni [Switzerland]
Brovot, Thomas [D]
Buch, Hans Christoph [D]
Cardoso, Rafael [Brazil/ D]
Eribon, Didier [France]
Fischer, Joschka [D]
Forgách, András [Hungary]
Gauß, Karl-Markus [Austria]
Guerriero, Leila [Argentina]
Guggenberger, Linus [D]
Habeck, Robert [D]
Hansen, Christian [D]
Hoegen, Saskia von [D]
Holtz, Jürgen [D]
Ihrig, Wilfried [D]
Iyer, Pico [UK/ USA/ Japan]
Janetzki, Ulrich [D]
Kamala Kaufmann, Sina [D]
Kleeberg, Michael [D]
Koelbl, Susanne [D]
Kubin, Wolfgang [D/China]
Lagasnerie, Geoffroy de [France]
Lai, Mo Yan-chi [China]
Louis, Édouard [France]
Maalouf, Amin [Lebanon/ France]
Magid, Magid [Somalia, UK]
Magris, Claudio [Italy]
Martin, Marko [D]
Martínez, Oscar [El Salvador]
Murgia, Michela [Italy]
Nobil Ahmad, Ali[Pakistan/D]
Oberender, Thomas [D]
Pauls, Alan [Argentina]
Pilar, Ulrike von [D]
Piñeiro, Claudia [Argentina]
Ramírez, Sergio [Nicaragua/ Spain]
Reinhardt, Dotschy [D]
Ribeiro, Djamila [Brazil]
Ruffato, Luiz [Brazil]
Sainz Borgo, Karina [Venezuela/ Spain]
Scheller, Bente [D]
Schmid, Thomas [D]
Steinberg, Guido [D]
Strauß, Simon [D]
Tiburi, Marcia [Brazil]
Tonus, Leonardo [Brazil, France]
Weidner, Stefan [D]
Wong, Ben King-fai [China]
Wong, Mary Shuk-han [China]
Yuen, Chi-him
Mapping Berlin/Damaskus
AlBitar Kalaji, Dima [Syria/ D]
Barakeh, Khaled [Syria/ D]
Gröschner, Annett [D]
Leiber, Svenja [D]
Nabi, Widad [Syria/D]
Namer, Guevara [Syria/ D]
Reich, Annika [D]
International Children ́s and Young Adult Literature
Acevedo, Elizabeth [USA]
Aciman, André [Egypt, USA]
Beauvais, Clémentine [France/ UK]
Entrada Kelly, Erin [USA]
Gappah, Pettina [Simbabwe]
Habeck, Robert [D]
Jonsberg, Barry [Australia]
Koens, Enne [The Netherlands]
Lai, Thanhha [Vietnam, USA]
Koens, Enne [The Netherlands]
Louis, Édouard [France]
Lagercrantz, Rose [Sweden]
Lawrence, Iain [Canada]
Liu, Xun [China]
Meschenmoser, Sebastian [D]
Ruffato, Luiz [Brazil]
Sandén, Mårten [Sweden]
Schrott, Raoul [Austria]
Steinfeld, Tobias [D]
Wheatle, Alex [D]
Yockteng, Rafael [Peru/ Colombia]
Spotlight Norway
Dahle, Gro [Norway]
Hagerup, Linde [Norway]
Horndal, Sissel [Norway]
Lian, Torun [Norway]
Moursund, Gry [Norway]
Nyhus, Svein [Norway]
THEO
Hataki, Shahzamir [Afghanistan/ D]
Möller, Henriette [D]
Spieler, Lotti [D]
Young Euro Classics
Iraki, Batul [D]
Münster, Lukas [D]
Zimmermann, Henny [D]
Science and the Humanities
Al Haj Saleh, Yassin [Syria/D]
Eilenberger, Wolfram [D]
Felsch, Philipp [D]
Khalifa, Mustafa [Syria/ France]
Kluge, Ulrike [D]
Ridder, Michael de [D]
Wagner, David [D]
Automatic Writing 2.0
Alanoca, Sacha [France/ Chile]
Awret, Uziel [Israel/ USA]
Beckett, Bernard [New Zealand]
Blanco, Noelia [Argentina/ France]
Burchardt, Aljoscha [D]
Cotten, Ann [USA/ D]
Danaher, John [Ireland]
Dotse, Jonathan [Ghana]
Dufour, Catherine [France]
Du Sautoy, Marcus [UK]
Haider, Thomas [D]
Ings, Simon [UK]
Krämer, Sybille [D]
Landgraf, Tim [D]
Lipski, Roman [Poland/D]
Lord, Karen [Barbados]
Mondal, Mimi [India/ USA]
Monett, Dagmar [D]Müggenburg, Jan [D]
Neuvel, Sylvain [Canada]
O'Connell, Mark [Ireland]
Oh, Temi [Nigeria/UK]
Older, Malka [USA/France]
Oslberg, Karl [D]
Passig, Kathrin [D]
Ritter, Petra [D]
Schönthaler, Philipp [D]
Tidbeck, Karin [Sweden]
Wilk, Elvia [USA/ D]
Specials
Special: About Sex
Aciman, André [Egypt/ USA]
Becker, Theodora [D]
Beier, Klaus M. [D]
Bruns, Claudia [D]
Danaher, John [Ireland]
Eribon, Didier [France]
Gien, Anna [D]
Govrin, Jule [D]
Kandasamy, Meena [India/ UK]
Katsch, Matthias [D]
Myles, Eilen [USA]
Neft, Anselm [D]
Pappel, Paulita [Spanien/ D]
Rosales, Caroline [D]
Şahin, Reyhan aka Dr. Bitch Ray [D]
Stark, Marlene [D]
Vogel, Saskia [USA/ D]
Vogl, Joseph [D]
Wennerscheid, Sophie [D]
Special: Decolonizing Worlds II
Agualusa, José Eduardo [Angola/Mozambique]
Appadurai, Arjun [India]
Aw, Tash [Malaysia/ UK]
Chakrabarty, Dipesh [India/ USA]
Diop, David [Senegal, France]
Edugyan, Esi [Canada]
Gappah, Petina [Simbabwe]
Gryseels, Guido [Belgium]
Hicks, Dan [UK]
Kaleck, Wolfgang [D]
Kilomba, Grada [Portugal/D]
Koch, Lars Christian [D]
Kübler, Heike [D]
Lord, Karen [Barbados]
Olinde, Wilbert Jr [USA/D]
Ribbat, Christoph [D]
Ruffato, Luiz [Brazil]
Snoep, Nanette [Netherlands/ D]
Strausfeld, Michi [D]
Tharoor, Shashi [India/ USA]
Touré, Abdoulayé [Senegal]
Vinke, Kira [D]
Special: New German Voices
Kühmel, Miku Sophie [D]
Maeß, Emanuel [D]
Special: Graphic Novel Day
Bacilieri, Paolo [Italy]
Evens, Brecht [Belgium/ France]Goblet, Dominique [Belgium]
Itagaki, Lina [Lithuania]
Janečić, Helena [Croatia]
Krančan, David [Slovenia]
Novák, Jan [Czech Republic/ USA]
Peidro, Jordi [Spain]
Pfeiffer, Kai [ D]
Suess, Franz [Austria]
Vilé, Jurga [Lithuania]
Special: Third Culture Kid Day
Akbar, Kaveh [Iran/ USA]
Faber, Michel [Netherlands/ UK]
Lai, Thanhha [Vietnam/USA]
Onuzo, Chibundu [Nigeria/ UK]
Speak, Memory
Mandelkow, Miriam [Netherlands, D], Tesfu Temye [D] and Deniz Utlu [D] on James Baldwin
Al-Jarrah, Nouri [Syria/ UK] and Hussein Bin Hamza [Syria/ D] on Nizar Qabbani
Hegemann, Helene [D], Charis Goer [D] and Matthias Penzel [D] on Jörg Fauser
Guggolz, Sebastian [D] and Olga Radetzkaja on Boris Poplawski
Rey Rosa, Rodrigo [Guatemala] and Michael Kleeberg [D] on Paul Bowles
Dalos, György [Hungary/D], Timea Tankó [Hungary/D] and Sebastian Guggolz [D] on Andor
Endre Gelléri
Sofri, Adriano [Italy] and Hans-Gerd Koch [D] on Franz Kafka
Artists
Beldi, Christian [Romania/ D]
# website internationale literaturfestival berlin
• fleursdumal.nl magazine
More in: - Audiobooks, - Book Lovers, - Book News, - Bookstores, Art & Literature News, AUDIO, CINEMA, RADIO & TV, Automatic writing, Conceptual writing, FICTION & NONFICTION ARCHIVE, Literary Events, LITERARY MAGAZINES, PRESS & PUBLISHING, REPRESSION OF WRITERS, JOURNALISTS & ARTISTS
---
Founded in 2004, Edinburgh Art Festival is the platform for the visual arts at the heart of Edinburgh's August festivals,

bringing together the capital's leading galleries, museums and artist-run spaces in a city-wide celebration of the very best in visual art.
Each year, the Festival features leading international and UK artists alongside the best emerging talent, major survey exhibitions of historic figures, and a special programme of newly commissioned artworks that respond to public and historic sites in the city.

The vast majority of the festival is free to attend. Find out more about our programme and previous Festivals on the website.
# Website Edinburgh Art Festival 2019
Edinburgh Art Festival 25 July—25 August 2019
• fleursdumal.nl magazine
More in: Art & Literature News, AUDIO, CINEMA, RADIO & TV, Exhibition Archive, Literary Events, MUSIC, Street Art, STREET POETRY, THEATRE
---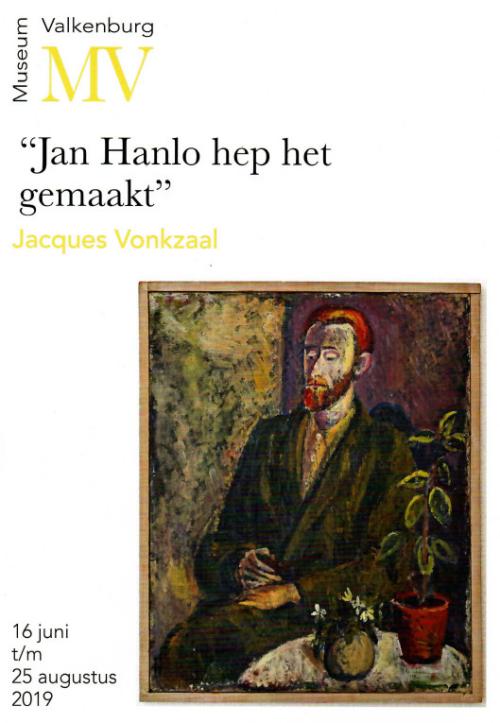 Op 16 juni 2019 was het vijftig jaar geleden dat de dichter Jan Hanlo overleed. Museum Valkenburg gedenkt Jan Hanlo met een mooie expositie van zijn werk in de Jacques Vonkzaal.
Afgelopen maanden heeft een werkgroep van Jan Hanlo-kenners – dichter en letterkundige Wiel Kusters, Ser J.L. Prop en Jan Schurgers – met vertegenwoordigers van het museum de tentoonstelling voorbereid. Stukken uit de nalatenschap van Hanlo in het Literatuurmuseum in Den Haag zijn doorvorst en geselecteerd. Niet alleen zijn literaire werk is vertegenwoordigd, ook zijn er aquarellen en kindertekeningen van Jan Hanlo te zien. Prof. Wiel Kusters noemt de expositie een waardige hommage aan een groot en oorspronkelijk dichter.
Johannes Bernardus Maria Raphaël Hanlo (1912–1969) woonde een groot deel van zijn leven in Valkenburg. Hij werd in 1912 geboren in Bandung, het toenmalige Nederlands Indië. Zijn vader was voorzitter van de Landraad in Bandung, zijn moeder dochter van een Deurnese gemeente arts. Nog in het jaar van zijn geboorte scheidden zijn ouders en kwam moeder met Jan terug naar Deurne.

In 1927 namen ze hun intrek in Valkenburg. Jan werd als 15-jarige ingeschreven op het Sint Bernardinuscollege in Heerlen. Als scholier schreef hij al zijn eerste gedichten. Na het eindexamen volgde een studie M.O. Engels en in 1942 ging hij psychologie studeren in Amsterdam. Tot 1958 werkte Hanlo als leraar Engels aan Instituut Schoevers in Amsterdam. Door ziekte van zijn moeder besloot hij definitief naar Valkenburg terug te keren. Na haar overlijden bleef hij tot zijn dood in Valkenburg wonen, in het poortwachtershuisje van Geerlingshof in Strabeek.
De tentoonstelling in Museum Valkenburg bestaat uit documenten, foto's en teksten, afkomstig uit de collectie van het Literatuurmuseum in Den Haag en uit particuliere verzamelingen.
Tot en met zondag 25 augustus 2019 in Museum Land van Valkenburg, Valkenburg (LB): 'Jan Hanlo hep het gemaakt'.

Museum Land van Valkenburg
Grotestraat Centrum 31
6301 CW Valkenburg
+31 43 601 6394
Website: https://www.museumvalkenburg.nl/
• fleursdumal.nl magazine
More in: #Archive A-Z Sound Poetry, *Concrete + Visual Poetry F-J, - Book Stories, Archive G-H, Archive G-H, Art & Literature News, Hanlo, Jan, Literary Events
---
Older Entries »
Thank you for reading FLEURSDUMAL.NL - magazine for art & literature