POETRY ARCHIVE
·
Ada Cambridge: Faith
·
James Joyce: Alone
·
Oscar Wilde: Helas
·
Pierre-Jean de Béranger: La bacchante
·
William Blake: The Angel poetry
·
Guillaume Apollinaire: Hôtels
·
Joachim Ringelnatz: Ab Kopenhagen
·
Charles Bukowski: The Mathematics of the Breath and the Way. On Writers and Writing
·
Gertrud Kolmar: Komm
·
Arthur Hugh Clough: That out of sight is out of mind
·
Harriet Monroe: Night In State Street
·
William Cartwright: No Platonic Love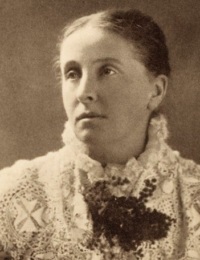 Faith
And is the great cause lost beyond recall?
Have all the hopes of ages come to naught?
Is life no more with noble meaning fraught?
Is life but death, and love its funeral pall?
Maybe. And still on bended knees I fall,
Filled with a faith no preacher ever taught.
O God — MY God — by no false prophet wrought —
I believe still, in despite of it all!
Let go the myths and creeds of groping men.
This clay knows naught — the Potter understands.
I own that Power divine beyond my ken,
And still can leave me in His shaping hands.
But, O my God, that madest me to feel,
Forgive the anguish of the turning wheel!
Ada Cambridge (Cross)
(1844 – 1926)
Faith
fleursdumal.nl magazine
More in: Archive C-D, Archive C-D, CLASSIC POETRY
---
Alone
The noon's greygolden meshes make
All night a veil,
The shorelamps in the sleeping lake
Laburnum tendrils trail.
The sly reeds whisper to the night
A name– her name-
And all my soul is a delight,
A swoon of shame.
James Joyce
(1882-1941)
Alone
fleursdumal.nl magazine
More in: Archive I-J, Archive I-J, Joyce, James, Joyce, James
---
Helas
To drift with every passion till my soul
Is a stringed lute on which all winds can play,
Is it for this that I have given away
Mine ancient wisdom, and austere control?
Methinks my life is a twice-written scroll
Scrawled over on some boyish holiday
With idle songs for pipe and virelay,
Which do but mar the secret of the whole.
Surely there was a time I might have trod
The sunlit heights, and from life's dissonance
Struck one clear chord to reach the ears of God.
Is that time dead? lo!  with a little rod
I did but touch the honey of romance
And must I lose a soul's inheritance?
Oscar Wilde
(1854 – 1900)
Helas
fleursdumal.nl magazine
More in: Archive W-X, Wilde, Oscar, Wilde, Oscar
---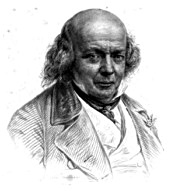 Pierre-Jean de Béranger
La bacchante
Cher amant, je cède à tes désirs ;
De champagne enivre Julie.
Inventons, s'il se peut, des plaisirs
Des amours épuisons la folie.
Verse-moi ce joyeux poison ;
Mais surtout bois à ta maîtresse :
Je rougirais de mon ivresse
Si tu conservais ta raison.
Vois déjà briller dans mes regards
Tout le feu dont mon sang bouillonne.
Sur ton lit, de mes cheveux épars,
Fleur à fleur vois tomber ma couronne.
Le cristal vient de se briser :
Dieu ! baise ma gorge brûlante,
Et taris l'écume enivrante
Dont tu le plais à l'arroser.
Verse encore ; mais pourquoi ces atours
Entre tes baisers et mes charmes ?
Romps ces nœuds, oui, romps-les pour toujours,
Ma pudeur ne connaît plus d'alarmes.
Presse en tes bras mes charmes nus.
Ah ! je sens redoubler mon être !
A l'ardeur qu'en moi tu fais naître,
Ton ardeur ne suffira plus.
Dans mes bras tombe enfin à ton tour ;
Mais, hélas ! tes baisers languissent.
Ne bois plus, et garde à mon amour
Ce nectar où tes feux s'amortissent.
De mes désirs mal apaisés,
Ingrat, si tu pouvais te plaindre,
J'aurai du moins pour les éteindre
Le vin où je les ai puisés.
Pierre-Jean de Béranger (1780-1857)
La bacchante
Toutes les chansons de Béranger (1843)
fleursdumal.nl magazine
More in: Archive A-B, Béranger, Pierre-Jean de
---
The Angel poetry
I Dreamt a Dream! what can it mean?
And that I was a maiden Queen:
Guarded by an Angel mild;
Witless woe, was neer beguil'd!
And I wept both night and day
And he wip'd my tears away
And I wept both day and night
And hid from him my hearts delight
So he took his wings and fled:
Then the morn blush'd rosy red:
I dried my tears & armd my fears,
With ten thousand shields and spears.
Soon my Angel came again;
I was arm'd, he came in vain:
For the time of youth was fled
And grey hairs were on my head
William Blake (1757 – 1827)
Poem: The Angel poem
fleursdumal.nl magazine
More in: Archive A-B, Blake, William
---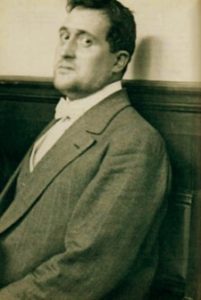 Hôtels
La chambre est veuve
Chacun pour soi
Présence neuve
On paye au mois
Le patron doute
Payera-t-on
Je tourne en route
Comme un toton
Le bruit des fiacres
Mon voisin laid
Qui fume un âcre
Tabac anglais
Ô La Vallière
Qui boite et rit
De mes prières
Table de nuit
Et tous ensemble
Dans cet hôtel
Savons la langue
Comme à Babel
Fermons nos portes
À double tour
Chacun apporte
Son seul amour
Guillaume Apollinaire
(1880 – 1918)
Hôtels
Alcools – poèmes 1898-1913
Paris : Éditions de la Nouvelle Revue française,
troisième édition, 1920
fleursdumal.nl magazine
More in: *Concrete + Visual Poetry A-E, Apollinaire, Guillaume, Archive A-B, Guillaume Apollinaire
---
 Ab Kopenhagen
Kein Kaviar, kein' Kokosnuß,
Kein Obst noch Weinbergschnecken –
Am Tage, da ich reisen muß,
Da will mir nichts mehr schmecken.
Lebe wohl, du schönes Kopenhagen!
Wie ist das schlimm: Entbehrlich sein.
Was kümmert dich im Grunde mein
Schweres Herz und mein leerer Magen.
Der mein Gepäck zur Bahn gebracht,
Der Mann kennt keine Tränen.
Im Gegenteil: er grüßt und lacht
Vergnügt. So sind die Dänen.
Wie stets nach dreißig Tagen
Bricht eine neue Welt entzwei.
Mich hat ein Mädchen hier umgarnt,
Ein Wunderweib! – Vorbei! Vorbei!
Nun sitz ich still im Wagen.
Jedoch ich will nicht klagen.
Vor Taschendieben wird gewarnt.
Lebe wohl, du schönes Kopenhagen.
Joachim Ringelnatz
(1883 – 1934)
Ab Kopenhagen
fleursdumal.nl magazine
More in: Archive Q-R, Joachim Ringelnatz
---
In The Mathematics of the Breath and the Way, Charles Bukowski considers the art of writing, and the art of living as writer.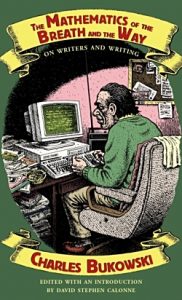 Bringing together a variety of previously uncollected stories, columns, reviews, introductions, and interviews, Mathematics finds him approaching the dynamics of his chosen profession with cynical aplomb, deflating pretentions and tearing down idols armed with only a typewriter and a bottle of beer.
Beginning with the title piece—a serious manifesto disguised as off-handed remarks en route to the racetrack—Mathematics runs through numerous tales following the author's adventures at poetry readings, parties, film sets, and bars, and also features an unprecedented gathering of Bukowski's singular literary criticism.
From classic authors like Hemingway to underground legends like d.a. levy to his own stable of obscure favorites, Bukowski uses each occasion to expound on the larger issues around literary production.
The book closes with a handful of interviews in which he discusses his writing practices and his influences, making Mathematics a perfect guide to the man behind the myth and the disciplined artist behind the boozing brawler.
The method behind the madness, revealing the critical acumen of everyone's favorite Dirty Old Man.
"Genius could be the ability to say a profound thing in a simple way, or even to say a simple thing in a simpler way."—Charles Bukowski
Charles Bukowski was born in Andernach, Germany on August 16, 1920, the only child of an American soldier and a German mother. At the age of three, he came with his family to the United States and grew up in Los Angeles. He attended Los Angeles City College from 1939 to 1941, then left school and moved to New York City to become a writer. His lack of publishing success at this time caused him to give up writing in 1946 and spurred a ten-year stint of heavy drinking. After he developed a bleeding ulcer, he decided to take up writing again. He worked a wide range of jobs to support his writing, including dishwasher, truck driver and loader, mail carrier, guard, gas station attendant, stock boy, warehouse worker, shipping clerk, post office clerk, parking lot attendant, Red Cross orderly, and elevator operator. He also worked in a dog biscuit factory, a slaughterhouse, a cake and cookie factory, and he hung posters in New York City subways.
Bukowski published his first story when he was twenty-four and began writing poetry at the age of thirty-five. His first book of poetry was published in 1959; he went on to publish more than forty-five books of poetry and prose, including Pulp (Black Sparrow, 1994), Screams from the Balcony: Selected Letters 1960-1970 (1993), and The Last Night of the Earth Poems (1992), and the following books with City Lights Publishers: Notes of a Dirty Old Man (1981), The Most Beautiful Woman in Town & Other Stories (1983), Tales of Ordinary Madness (1984), Portions from a Wine-Stained Notebook: Uncollected Stories and Essays, 1944-1990 (2008), Absence of the Hero: Uncollected Stories and Essays, Vol. 2: 1946-1992 (2010), More Notes of a Dirty Old Man: The Uncollected Columns (2011), and The Bell Tolls for No One (2015). He died of leukemia in San Pedro on March 9, 1994.
Title: The Mathematics of the Breath and the Way
Subtitle: On Writers and Writing
Author: Charles Bukowski
Introduction by David Stephen Calonne
Edited by David Stephen Calonne
Publisher: City Lights Publishers
Format Paperback
ISBN-10 0872867595
ISBN-13 9780872867598
250 Pages
List Price $16.95
Publication Date 15 May 2018
new books
fleursdumal.nl magazine
More in: - Book News, Archive A-B, Archive A-B, Art & Literature News, Bukowski, Charles, Opium-Eaters
---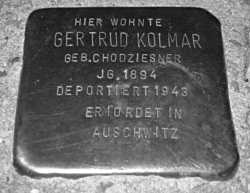 Komm
Du hast meinem Munde die reife Granatfrucht geschenkt,
Des Apfels starken Saft, erzeugende Kerne,
Hast in die Himmelsgründe kristallen wachsender Sterne
Wurzeln des Rebstocks versenkt.
Blau schwellen Trauben: koste.
Siehe, ich bin ein Garten, den du gen Abend erreicht,
Fiebrige Arme an schlanker silberner Pforte zu kühlen,
Im verstummten Geäst Aprikose zu fühlen,
Bin unterm südlichen Hauch, der die Ruhende streicht,
Eine schmale, blasse Wiese.
Erschauerndes Gräsergefilde, lieg ich bereit und bloß;
Mitternachtsglut schloß mir Lippen bebender Winde zu,
Doch die verborgenste Blüte öffnet den purpurnen Schoß:
Du.
Du … komm…
Spüre, ich bin die Frau; meine klugen Finger erfüllen
Milchiges Porzellan mit Gewürzen der Lust,
Gießen zaubrisches Naß. Du spreitest aus Hüllen
Schlagenden Fittich, taumelst an meine Brust,
Sinkst, ein großes, lastendes Glück, in Tiefen.
Sanfter nun trägt dich die Flut, streichelt lässig die Flanken
Wuchtendem Schiffe, das drüben im Hafen war
Mit ragenden Schornsteintürmen, Masten hoher Gedanken;
Fühlst du die Möwe wehn dir durch rauchig wirbelndes
Haar?
Gertrud Kolmar
(1894-1943)
gedicht: Komm
fleursdumal.nl magazine
More in: Archive K-L, Archive K-L, Kolmar, Gertrud
---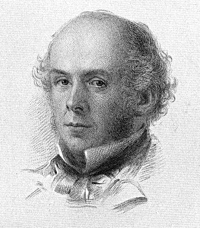 That out of sight is
out of mind

That out of sight is out of mind
Is true of most we leave behind;
It is not, sure, nor can be true,
My own and dearest love, of you.
They were my friends, 'twas sad to part;
Almost a tear began to start;
But yet as things run on they find
That out of sight is out of mind.
For men that will not idlers be
Must lend their hearts to things they see;
And friends who leave them far behind,
Being out of sight are out of mind.
I do not blame; I think that when
The cold and silent see again,
Kind hearts will yet as erst be kind,
'Twas out of sight was out of mind.
I knew it, when we parted, well,
I knew it, but was loth to tell;
I knew before, what now I find,
That out of sight was out of mind.
That friends, however friends they were,
Still deal with things as things occur,
And that, excepting for the blind,
What's out of sight is out of mind.
But love is, as they tell us, blind;
So out of sight and out of mind
Need not, nor will, I think, be true,
My own and dearest love, of you.
Arthur Hugh Clough
(1819-1861)
That out of sight is out of mind
fleursdumal.nl magazine
More in: Archive C-D, Archive C-D, CLASSIC POETRY
---
Night In State Street
Art thou he?—
The seer and sage, the hero and lover—yea,
The man of men, then away from the haughty day
Come with me!
Ho—ho! to the night—
The spangled night that would the noon outstare.
Her skirts are fringed with light,
She is girdled and crowned with gems of fire that flare.
The city is dizzy with the thrill of her—
Her shining eyes and shadowy floating hair;
And curious winds her nebulous garments blur,
Blowing her moon-white limbs and bosom bare.
She beckons me—
Down the deep street she goes to keep her tryst.
Come—come—oh follow! oh see
The many-windowed walls uprear so high
They dim and quiver and float away in mist
Tangling the earth and sky.
And the pale stars go by
Like spirits masterful and still and strong,
Dragging the heavy nets of life along.
Down in the deep
Lightly the nets enmesh us with the swarm
Of huddled human things that, soft and warm,
Beat out so close the pulses of their lives.
We crowd and creep,
We jostle and push out of our halls and hives,
We chatter and laugh and weep.
Ah, do you hear
The choral of voices, each the secret hiding?
Do you see the warren of souls, each one abiding
In separate solitude, remote, austere?
Here in the glare of the street we cling together
Against the warning darkness, the still height Of the awful night.
We blow like a feather
From hope to hope along the winds of fate
Importunate.
The lettered lights that twinkle in and out
Lure us and laugh at us, beckon and flout,
Flashing their slangy symbols in our eyes,
Blurting their gaudy lies.
The bold shop-windows flaunt their empty wares—
Jewelled or tinselled shows of things,
The fripperies and furnishings
Wherein stark life will stifle her shiverings
Ere forth in the dawn she fares.
Ah, tyranny perilous!
Vain shows that master us!
See the gay girls fluttering wistfully,
Where waxen dummies grin in gowns of lace.
Watch yonder woman in black, whose dimmed eyes see
Soft baby things folded with tender grace.
And look at the children crowding and shouting there
Where dancing dolls jiggle and jerk and stare.
They hover and cling
Possessed by signs and shadows of the thing.
They moor their bark
Close to the shore and fathom not the dark—
The dark that glooms afar
Beyond the invisible star,
Beyond faith's boundaries,
The plausible was and is.
Come, ye adventurous,
Open your hearts to us!
You tiny newsboy, calling extras there,
Pitiful burden-bearer, pale with blight,
What of the night?—
The sullen night that brings you, little one,
So heavy a load of care,
While happier children sleep from sun to sun?
And you, wan youth, haggard and spent,
By mad thirst driven and rent—
Thirst of the body, thirst of the soul—
To what dark goal
Does reeling night lead you, her listless prey,
To gorge you and slay,
And hide forever from the searching day?
And you, furtive and flaunting girl,
Whose heavy-lidded eyes unfurl
Red signal fires, the while, demure,
Your brooding lips deny their lure—
Ah, does the lewd night lash you to her cave,
And will you never her ribald rage out-brave,
And rise no more forlorn
To greet the morn?
The street grows insolent.
With cries of dark delight
And gestures impudent
It rends the robe of night.
Up to the silent sky
It shouts the human cry.
The crowds push in and out
By all the open ways,
Eager to stare and shout
At vaudeville waifs of plays.
They drop their coins and laugh
At the wheezy phonograph,
They hush for the noisy drone
Of the croaking megaphone.
That litters life with jest
They pause that they may not go
On life's eternal quest.
They stifle truth with speech,
They mimic love with lust,
For the glitter of gilt they reach
And cover the gold with dust.
They stoop to the din and glare
Who have the lofty night for comrade rare.
They grope along the ground
Whose stature like the night with stars is crowned.
Oh piteous!
Oh struggle vain!
Of puppets emulous,
We strive and strain
To forge for our limbs a chain.
Come, thou deep-hearted Night, so dark and bright !
Come, holy Night, come, lawless, dissolute Night!
Come, human Night, hushing thy dreams divine!
Give me thy dreams, O Night—they shall be mine!—
Mine and this beggar's, though we lie to thee!
Mine and this harlot's, though from thee we
flee! Mine and this worldling's, though with might and right
We hide them from our sight.
Thy shadowed eyes the truth behold, and we—
We too shall know the truth, and so be free!
Even now—yea, now
Through lies and vanities we pry and peer.
Even now we bow
At little shrines where pale fires flicker and fleer.
Hark! in the echoing street
The drums that bang and beat,
Where the curb-stone preachers tell
The way to heaven and hell.
Look! in yon window there
A man through a glass astare
At atoms and embryos,
The source whence all life flows.
Search the beginning and end.
We may not choose but follow—
Yes, you and I and these—
The fume of the noisome hollow,
The gleam of the Pleiades.
Wherever one goes in quest
With his quest we are cursed or blest.
And the street, with its blazing mockery of
noon, Leads on to the quiet stars, to the lofty moon.
The little lights go out now row on row,
The dim crowds glide away.
The shadowed street
Pillars the vaulted sky.
And Night, proud Night,
Rapt in her dreams, with stately tread and slow
Patrols the drowsy world. O friend complete,
How may we read her deep delight aright?
Art thou he—
The seer and sage, the hero and lover—yea,
The man of men, then even to the gates of day
Lead thou me!
Harriet Monroe
(1860 – 1936)
Night In State Street
fleursdumal.nl magazine
More in: Archive M-N, LITERARY MAGAZINES, Monroe, Harriet
---
No Platonic Love
Tell me no more of minds embracing minds,
And hearts exchang'd for hearts;
That spirits spirits meet, as winds do winds,
And mix their subt'lest parts;
That two unbodied essences may kiss,
And then like Angels, twist and feel one Bliss.
I was that silly thing that once was wrought
To practise this thin love;
I climb'd from sex to soul, from soul to thought;
But thinking there to move,
Headlong I rolled from thought to soul, and then
From soul I lighted at the sex again.
As some strict down-looked men pretend to fast,
Who yet in closets eat;
So lovers who profess they spririts taste,
Feed yet on grosser meat;
I know they boast they souls to souls convey,
Howe'r they meet, the body is the way.
Come, I will undeceive thee, they that tread
Those vain aerial ways
Are like young heirs and alchemists misled
To waste their wealth and days,
For searching thus to be for ever rich,
They only find a med'cine for the itch.
William Cartwright
(1611-1643)
No Platonic Love
fleursdumal.nl magazine
More in: Archive C-D, Archive C-D, CLASSIC POETRY
---
Older Entries »
Thank you for reading FLEURSDUMAL.NL - magazine for art & literature