POETRY ARCHIVE
·
Bert Bevers: Belijdenis
·
Vincent Berquez: Silence with Peter Porter
·
Ick kieke, staune, wundre mir: Berlinerische Gedichte von 1830 bis heute
·
Fries Museum presenteert Mata Hari: De mythe en het meisje
·
Robert Desnos: Porte du second infini. À Antonin Artaud
·
Bert Bevers: gedichten zonder titel
·
Joshua Seigal: I Don't Like Poetry
·
Thomas Eyskens: Toen met een lijst van nu errond. Herman de Coninck biografie
·
Robert Desnos: Lumière de mes nuits Youki
·
Paul Bezembinder: Verzegelde tijd
·
Sérgio Monteiro de Almeida – Poema visual: P B4
·
Ton van Reen gedicht: Neem me mee
Belijdenis
Je moet niets verbranden. Zelfs geen mieren
als je denkt dat die een oprukkend leger zijn.
Dat heb ik wel gebiecht ja, dat heb ik toen wel
gebiecht. Ego te absolvo a peccatis tuis in nomine
Patris et Filii et Spiritus Sancti. Amen. Amen.
Ach, die 10 Ave Maria's en 5 Paternosters
waarmee ik mijn zieltje destijds schoon waste.
Het blonk daarna weer als een ansjovisbuikje.
Nooit echt heb ik me onderworpen aan de sluier
van de dwang. Onrustige biechtelingen waren
er genoeg hoor, bang mokkend in hun eigen
schaduw. Vierduizend mijl dik waren voor hen
de muren van de hel. Zij leerden de beschroomde
tere tinten van berouw nooit kennen. Bleven
verhard in wrede gedachten, grauw als gummi.
Bert Bevers
Eerder verschenen in Digther, Diksmuide, november 2013
fleursdumal.nl magazine
More in: Archive A-B, Archive A-B, Bevers, Bert
---
Silence with Peter Porter
We met briefly in an Edwardian hall
but I can't remember which one.
I do remember I recited
and so did you, but you did so
like there was a hush in sound
without the necessary noise
polluting the voice of your words.
London was varnished with rain
and the audience were wet with
guilt at the disappointment
of an unruly climate outside
that pissed all over them.
The stark-birth of your words
were not counted by charismatic bullets,
I thought you a little boring
protected in the flat-jacket
of your reputation, how stupid of me.
I noticed a silence encircling you
and your eyes met mine
and yours couldn't be acquired
by anything or anyone at any cost.
Vincent Berquez
Vincent Berquez is a London–based artist and poet
fleursdumal.nl magazine
More in: Archive A-B, Berquez, Vincent, Vincent Berquez
---
Schon immer war Berlin von Zuwanderung geprägt. Die zur Metropole wachsende Stadt hat sich aller Sprachen bedient und ihre Mundart ausgeprägt: die »Berliner Schnauze«.
Von der Straße, aus den Dienstmädchenkammern und Hinterhöfen fand das Berlinerische seinen Weg auf die Bühnen der Schmalzstullentheater und bald auch in die Schreibstuben der Dichter.
Was mit Adolf Glaßbrenners Eckensteher anfing, wurde von Theodor Fontane, Erich Mühsam und Max Herrmann-Neiße aufgegriffen. Kurt Tucholsky entpuppte sich als Meister des mundsprachlichen Gelegenheitsgedichtes und Erich Weinert berlinerte noch aus dem Exil gegen die Nationalsozialisten an. Eine Mundart wurde hoffähig und manchmal auch frech und obszön.
Diese erste dokumentarische Anthologie, die sich der berlinerischen volksnahen Sprache widmet, umfasst über 250 Gedichte – von 1830 bis heute. Entstanden ist eine Berliner Kulturgeschichte »von unten«, die fast wie nebenbei auch die deutsche Geschichte der letzten zweihundert Jahre nachzeichnet – vom preußischen Selbstbewusstsein über den kaiserstädtischen Größenwahn, den Klassenkampf der Goldenen Zwanziger, den Jahren im Krieg, in denen vielen Autoren allein die Mundart als Stück Heimat blieb, bis hin zur Rückbesinnung in den Jahren deutsch-deutscher Teilung und deren Überwindung.
Ick kieke, staune, wundre mir
Berlinerische Gedichte von 1830 bis heute
Gesammelt und ediert von Thilo Bock, Wilfried Ihrig & Ulrich Janetzki, mit einem Vorwort von Hans Christoph Buch
Die Andere Bibliothek, Berlin
Erschienen: 05.2017
Seitenanzahl: 472
Extradrucke
Bandnummer: 387
Extradruck, gebunden,
farbiges Vorsatzpapier,
mit Lesebändchen,
Gestaltung: Susanne Bax, Berlin.
ISBN: 9783847720188
24,00 EUR
# Website Die Andere Bibliothek
new books
fleursdumal.nl magazine
More in: - Book Lovers, - Book News, - Book Stories, Art & Literature News, FDM in Berlin, Galerie Deutschland, LIGHT VERSE, POETRY ARCHIVE
---
Vanaf 14 oktober 2017 tot en met 2 april 2018 presenteert het Fries Museum in Leeuwarden de tentoonstelling Mata Hari: De mythe en het meisje.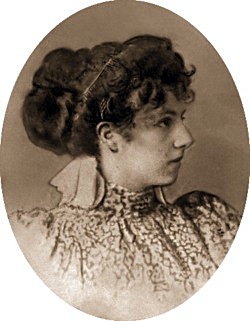 Precies honderd jaar na haar dood vertelt het museum voor het eerst het volledige levensverhaal van Margaretha Geertruida Zelle. Het meisje uit Leeuwarden groeide aan het begin van de vorige eeuw uit tot de wereldberoemde danseres Mata Hari. Aan het eind van de Eerste Wereldoorlog werd ze door de Franse dienst opgepakt en geëxecuteerd op verdenking van spionage. Meer dan honderd bruiklenen uit binnen- en buitenland komen speciaal voor deze tentoonstelling naar Leeuwarden. Hieronder bevindt zich een selectie van de onlangs vrijgegeven Franse militaire dossiers, die voor het eerst voor het publiek te zien zullen zijn. Mata Hari: de mythe en het meisje is de grootste tentoonstelling ooit over het leven van Margaretha Geertruida Zelle.
Op 13 maart 1905 maakte Mata Hari haar dansdebuut in de bibliotheek van Musée Guimet. Vanuit Parijs veroverde ze de Europese danstheaters, van Rome tot Berlijn en van Wenen tot Madrid. Al snel kwam ze ook bekend te staan om haar welgestelde en invloedrijke minnaars en bewonderaars. Op 13 februari 1917 arresteerde de Franse geheime dienst Mata Hari. Ze werd toen al een tijdje geschaduwd door een team van geheim agenten. Na een proces waarin ze tegenstrijdige verklaringen gaf, bevond een oorlogstribunaal haar schuldig, het vonnis: 'Mort'.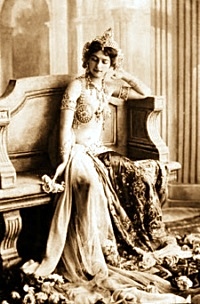 De gerechtsdossiers in de zaak tegen Mata Hari zijn de afgelopen honderd jaar bewaard in de Franse militaire archieven in Vincennes. Tijdens de tentoonstelling zijn deze stukken voor het eerst voor het publiek te zien. Surveillanceverslagen, transcripties van haar verhoren en belangrijke bewijsstukken, zoals de onderschepte telegrammen van een Duitse militair attaché in Madrid, geven een kijkje in het proces tegen Mata Hari.
De tentoonstelling neemt de bezoeker mee naar sleutelmomenten in het leven van Margaretha. Een poëziealbum, schoolrapport en zelf geschreven gedichten vertellen over een gelukkige jeugd in Leeuwarden. Onlangs verkregen objecten, brieven en foto's geven nieuwe inzichten in haar tot nu toe onderbelichte rol als vrouw en moeder in Nederlands-Indië. Een babyboek laat zien hoe ze de ontwikkeling van haar zoontje Norman en dochter Non bijhield. Na het verlies van hun zoontje raakte het stel verwikkeld in een vechtscheiding. Het Fries historisch en letterkundig centrum Tresoar verkreeg onlangs brieven die deze periode illustreren en geeft deze correspondentie in bruikleen. Deze objecten laten zien dat MacLeod weigerde alimentatie te betalen en zijn ex-vrouw al het contact met haar dochter ontzegde. Margaretha schreef te twijfelen of ze in de buurt van haar dochter moest blijven, of naar Parijs moest gaan om een carrière op te bouwen.
Van Musée Guimet in Parijs krijgt het Fries Museum een Shivabeeld en veertien wajangpoppen in bruikleen. Deze objecten vormden het decor tijdens haar eerste optredens in de bibliotheek van de rijke industrieel Émile Guimet. Uit deze periode stammen ook de plakboeken van Mata Hari. Hierin hield ze minutieus bij wat voor foto's, affiches, recensies en artikelen over haar gepubliceerd werden. Deze persoonlijke verzameling is een van de topstukken van de tentoonstelling. In 1916, vlak voor haar arrestatie, werd Mata Hari vereeuwigd door de schilder Isaac Israëls. Het levensgrote portret van het Kröller-Müller Museum is onlangs volledig gerestaureerd. In Mata Hari: de mythe en het meisje is het schilderij voor het eerst sinds deze restauratie te zien.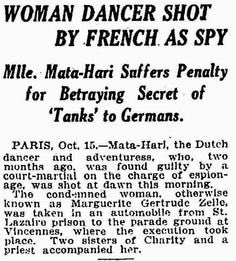 Na haar dood groeit Mata Hari uit tot een mythe. Ze is stijlicoon, sekssymbool en femme fatale. Haar leven is onderwerp van talloze boeken en spreekt internationaal tot de verbeelding. Filmsterren als Greta Garbo, Sylvia Kristel en Marlene Dietrich spelen de rol van Mata Hari. Het Fries Museum heeft een omvangrijke eigen collectie op het gebied van Mata Hari. De eigen collectie wordt aangevuld met bruiklenen uit onder andere The National Archives in Londen, Musée Guimet in Parijs, het Franse militaire archief in Vincennes en Bibliothèque nationale de France, het Nationaal Archief en diverse privé verzamelingen.
Het Fries Museum neemt bezoekers in zes tentoonstellingszalen mee op reis door het bewogen leven van Margaretha Geertruida Zelle. Het vernieuwende tentoonstellingsconcept werd ontwikkeld in samenwerking met Studio Louter. Opera Amsterdam tekent voor de theatrale vormgeving.
De tentoonstelling Mata Hari, de mythe en het meisje is onderdeel van Leeuwarden-Fryslân Culturele Hoofdstad van Europa 2018 en wordt mede mogelijk gemaakt door Provinsje Fryslân, Vrienden Fries Museum, VSBfonds, Stichting het Old Burger Weeshuis, Stichting Het Nieuwe Stads Weeshuis, Fonds Bolsward-Dronrijp 1993, Stichting Siebolt Foundation, Stichting Juckema-Sideriusfonds en Boelstra Olivier Stichting. Het Fries Museum wordt mede gefinancierd door de Ir. Abe Bonnema Stichting, de Provincie Fryslân, het Samenwerkingsverband Noord-Nederland, EZ/Kompas, de BankGiro Loterij en Aegon.
Fries Museum presenteert Mata Hari: De mythe en het meisje
Grootste Mata Haritentoonstelling ooit
Van 14 oktober 2017 tot en met 2 april 2018
#  meer  info  op  website  friesmuseum

fleursdumal.nl magazine
More in: Archive M-N, Art & Literature News, CRIME & PUNISHMENT, Histoire de France, Mata Hari, The talk of the town, THEATRE
---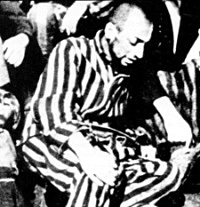 Porte du second infini
À Antonin Artaud
L'encrier périscope me guette au tournant
mon porte-plume rentre dans sa coquille
La feuille de papier déploie ses grandes ailes blanches
Avant peu ses deux serres
m'arracheront les yeux
Je verrai que du feu mon corps
feu mon corps !
Vous eûtes l'occasion de le voir en grand appareil
le jour de tous les ridicules
Les femmes mirent leurs bijoux dans leur bouche
comme Démosthène
Mais je suis inventeur d'un téléphone de
verre de Bohême et de
tabac anglais
en relation directe
avec la peur !
Robert Desnos (1900 – 1945)
Porte du second infini
À Antonin Artaud
fleursdumal.nl magazine
More in: Antonin Artaud, Archive C-D, Desnos, Robert, SURREALISM
---
Gedichten
Zonder titel
1
Deze hiërarchie van zichtbaarheid
doemt als een spiegel op uit diepte.
Geen tijd voor afleidingsmanoeuvres:
wie haar kennen moet kent haar.
2

Tot de hoogste macht verheven lijkt
dit vloeien tussen droom en stroom.
De Rijn verwijt niemand ooit iets.
Geen vijand kent water, is de regel.
Bert Bevers
Geschreven voor het poëzieproject in Millingen aan de Rijn, 2014
fleursdumal.nl magazine
More in: Archive A-B, Archive A-B, Bevers, Bert
---
Packed full of silly, funny, or downright hilarious poems (with a few serious ones mixed in) this brilliant collection from exciting young poet, Joshua Seigal is perfect for fans of Michael Rosen and anyone else who needs a giggle.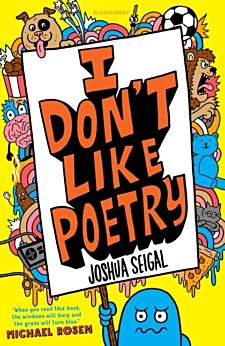 If you like poetry, you'll like this book. And if you don't like poetry you'll LOVE it!
Joshua Seigal is a poet, performer and workshop leader who spends his time visiting schools, libraries and theatres around the country and beyond. He has taken critically-acclaimed poetry shows to the Edinburgh Festival Fringe, but usually ends up performing in front of his mirror, using a hairbrush as a microphone. He has managed to gain the minimal skills required to make his own website – www.joshuaseigal.co.uk.
'When you read this book, the windows will burp and the grass will turn blue. That's how magic these poems are.' Michael Rosen
'If … you still think "I don't like poetry," this might be the collection for you: Joshua Seigal's very imaginative and wonderful collection." Nicolette Jones, The Times
Joshua Seiga writes: Poetry, Poetry 7+, Poetry 8+
Joshua Seiga is author of : Little Lemur Laughing, I Don't Like Poetry
I Don't Like Poetry by Joshua Seigal
Format: Paperback
Edition: 1st
ISBN: 9781472930033
Imprint: Bloomsbury Education
Illustrations: B&W
Dimensions: 198 x 129 mm
£5.99
new books
fleursdumal.nl magazine
More in: - Book Lovers, - Book News, Archive S-T, Archive S-T, Art & Literature News, EDITOR'S CHOICE, LIGHT VERSE
---
Met De lenige liefde (1969) werd Herman de Coninck op slag de populairste dichter van Vlaanderen, 'de man die zijn volk poëzie leerde lezen'.
Ook als leraar, journalist en geëngageerd hoofdredacteur van het Nieuw Wereldtijdschrift was hij van grote betekenis.
Na een leven vol poëzie bezweek hij in 1997 op een literair congres in Lissabon aan een hartaanval.
Nu is er dan eindelijk een biografie van de hand van Thomas Eyskens op basis van vele gesprekken met familie, vrienden en collega's, nooit eerder gepubliceerd fotomateriaal en nagelaten correspondentie. Een rijk portret van 'leven en werken, schrijven en liefhebben'.
Thomas Eyskens
Toen met een lijst van nu errond
Herman de Coninck biografie
Hardcover
ISBN: 9789029511407
Prijs: € 34,99
Publicatiedatum: 03-10-2017
Herman de Coninck biografie
fleursdumal.nl magazine
More in: - Book News, - Book Stories, Archive C-D, Archive C-D, Art & Literature News, BIOGRAPHY, Coninck, Herman de, DEAD POETS CORNER
---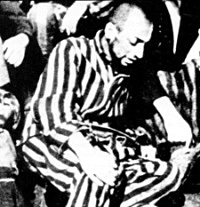 Le Livre secret pour Youki
Te souviens-tu des nuits où tu apparaissais
Sur le rectangle clair des vitres de ma porte ?
Où tu surgissais dans les ténèbres de ma maison
Où tu t'abattais sur mon lit comme un grand oiseau
Fatigué de passer les océans et les plaines et les forêts.
Te souviens-tu de tes paroles de salut
Te souviens-tu de mes paroles de bienvenue
de mes paroles d'amour ?
Non, il ne t'en souvient pas,
On ne se souvient pas du présent, personne…
Or, il est nuit,
Tu surviens, tu arrives, tu t'abats sur mon lit
Je suis ton serviteur et ton défenseur soumis
à ta loi et toi soumise à mon amour.
Il est minuit il est midi
Il est minuit et quart
Il est minuit et demie
Il est minuit à venir ou midi passé
Il est midi sonnant
Il est toujours midi sonnant pour mon amour
Pour notre amour
Tout sonne tout frémit et tes lèvres
Et sur mon lit tu t'abats entre minuit
et quatre heures du matin comme un grand albatros
Échappé des tempêtes.
Robert Desnos (1900 – 1945)
Lumière de mes nuits Youki 1932
dans Destinée arbitraire
fleursdumal.nl magazine
More in: Archive C-D, Desnos, Robert, Surrealism
---
Verzegelde tijd
Besefte jij het, dat in Зеркало
heden en verleden samenvielen,
als twee afzonderlijke werkelijk-
heden, bijna als twee oude zielen,
als dans van denken en amygdala,
op dat moment nog niet beseffend
dat een verstoorde scopofilia hen
uiteen zou drijven, de abstractie
het winnen zou van de intimiteit,
en het heden het verleden enkel
nog kennen zou in de verleden tijd?
Paul Bezembinder
Biografie: Paul Bezembinder studeerde theoretische natuurkunde in Nijmegen. In zijn poëzie zoekt hij in vooral klassieke versvormen en thema's naar de balans tussen serieuze poëzie, pastiche en smartlap. Zijn gedichten (Nederlands) en vertalingen (Russisch-Nederlands) verschenen in verschillende (online) literaire tijdschriften. Voor­beelden van zijn werk zijn te vinden op zijn website, www.paulbezembinder.nl.
fleursdumal.nl magazine
More in: Archive A-B, Bezembinder, Paul, POETRY IN TRANSLATION: BEZEMBINDER
---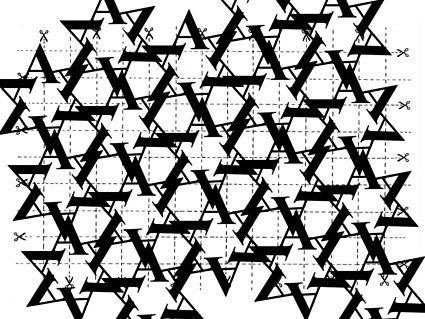 Sérgio Monteiro de Almeida
Poema visual: P B4 (from the kaleidoscope series)
Sérgio Monteiro de Almeida, Curitiba, Brazil (1964).
Intermedia visual poet and conceptual artist
fleursdumal.nl magazine
More in: Archive M-N, Concrete + Visual Poetry K-O, Sérgio Monteiro de Almeida
---
Neem me mee
Een vrachtwagen verdwijnt
verscholen achter een wolk smook
Kinderen rennen erachteraan
'neem me mee,' roepen ze
'neem me mee!'
Steeds luider klinkt hun roep
tot hun keel dichtslaat van rook
en ze oplossen
in een wolk van stof
Ton van Reen
Ton van Reen: De naam van het mes. Afrikaanse gedichten In 2007 verschenen onder de titel: De straat is van de mannen bij BnM Uitgevers in De Contrabas reeks. ISBN 9789077907993 – 56 pagina's – paperback
fleursdumal.nl magazine
More in: Archive Q-R, Reen, Ton van, Reen, Ton van
---
Older Entries »
Thank you for reading FLEURSDUMAL.NL - magazine for art & literature