POETRY ARCHIVE
·
William WORDSWORTH: London 1802
·
The DEATHS of the Poets by Michael Symmons Roberts & Paul Farley
·
Sibylla SCHWARZ: Ohne die Liebste ist keine Freude
·
Christoph Buchwald & Ulrike Almut Sandig: Jahrbuch der LYRIK 2017
·
Robert BRIDGES: For beauty being the best of all we know
·
Monique & Hans HAGEN nieuwe kinderboekenambassadeurs
·
Tristan CORBIÈRE: Feminin singulier
·
Anne FINCH: To A Husband
·
Samuel Taylor COLERIDGE: Xanadu – Kubla Khan
·
Feest der Poëzie presenteert: 'O grote moderne geluiden'
·
NOVALIS: Armenmitleid
·
Emile VERHAEREN: Mourir
William Wordsworth
London 1802
Milton! thou should'st be living at this hour:
England hath need of thee: she is a fen
Of stagnant waters: altar, sword, and pen,
Fireside, the heroic wealth of hall and bower,
Have forfeited their ancient English dower
Of inward happiness. We are selfish men;
Oh! raise us up, return to us again;
And give us manners, virtue, freedom, power.
Thy soul was like a Star, and dwelt apart:
Thou hadst a voice whose sound was like the sea:
Pure as the naked heavens, majestic, free,
So didst thou travel on life's common way,
In cheerful godliness; and yet thy heart
The lowliest duties on herself did lay.
William Wordsworth (1770 – 1850)
Poem: London 1802
fleursdumal.nl magazine
More in: Archive W-X, Milton, John, Wordsworth, Wordsworth, William
---
What is the price of poetry? An examination of how the deaths of great poets have shaped our culture's distorted sense of poetry.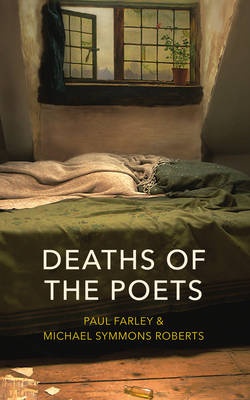 From Chatterton's Pre-Raphaelite demise to Keats' death warrant in a smudge of arterial blood; from Dylan Thomas's eighteen straight whiskies to Sylvia Plath's desperate suicide in the gas oven of her Primrose Hill kitchen or John Berryman's leap from a bridge onto the frozen Mississippi, the deaths of poets have often cast a backward shadow on their work.
The post-Romantic myth of the dissolute drunken poet – exemplified by Thomas and made iconic by his death in New York – has fatally skewed the image of poets in our culture. Novelists can be stable, savvy, politically adept and in control, but poets should be melancholic, doomed and self-destructive. Is this just a myth, or is there some essential truth behind it: that great poems only come when a poet's life is pushed right to an emotional knife-edge of acceptability, safety, security? What is the price of poetry? In this book, two contemporary poets undertake a series of journeys – across Britain, America and Europe – to the death places of poets of the past, in part as pilgrims, honouring inspirational writers, but also as investigators, interrogating the myth. The result is a book that is, in turn, enlightening and provocative, eye-wateringly funny and powerfully moving.
Michael Symmons Roberts's sixth collection of poetry, Drysalter, was the winner of both the Forward Prize and the Costa Poetry Prize in 2013. He has published two novels, and is Professor of Poetry at Manchester Metropolitan University.
Paul Farley is the author of four collections of poetry and has won the Forward Prize for Best First Collection, the Whitbread Poetry Award and the E. M. Forster Award.
Edgelands, co-written with Michael Symmons Roberts, received the Royal Society of Literature's Jerwood Award and the 2011 Foyles Best Book of Ideas Award and was serialised as Radio 4 Book of the Week.
The Deaths of the Poets
Michael Symmons Roberts & Paul Farley
ISBN : 9780224097543
Hardback, 400 pages
February 2017
Publisher: Random House Children's Publishers UK
fleursdumal.nl magazine
More in: - Archive Tombeau de la jeunesse, - Book News, Art & Literature News, DEAD POETS CORNER, Galerie des Morts, POETRY ARCHIVE
---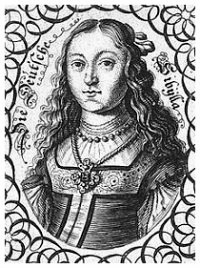 Sibylla Schwarz
Ohne die Liebste ist keine Freude
Kan die Welt auch wohl bestehen
ohn der Sonnen klahres Liecht?
kan man in der Nacht auch sehen,
wenn da Stern und Mond gebricht?
kan ein Schiffman auch wohl lachen
wenn sein Schiff begündt zu krachen?
Eben wenig kan ich leben,
wenn mir meine Dorile,
nicht ihr klares Liecht wil geben;
Eben wenig ich besteh,
wenn sie nicht mein Schiff regieret,
und durch ihre Freundschafft führet.
Springt ein Rehbock bey der Mutter,
mehr nicht, als er sonsten tuht?
hat ein Pferd bey vollem Futter,
auch nicht einen frischen Muht?
Also kan ich besser leben,
wenn ihr Liecht mir wird gegeben.
Zweyen Herzen, die sich lieben,
ist die allerhöchste Pein,
und das grösseste Betrüben,
wenn sie nicht zusammen sein,
weil sie sonsten nichts gedencken,
alß nur Arm in Arm zu schrenken.
Wie die Ulmen üm den Reben
gleichsam als verliebt sich drehn:
Also wündsch ich auch, mein Leben,
bey dir umgefast zu stehn,
und dir etwas vor zusagen
von den süssen Liebes=Plagen.
Darüm wil ich mich bemühen
auff mein Fretow hinzuziehn,
und mein Leben selbst nicht fliehen,
weil ich sonst erstorben bin,
alß denn wird sie mich erfreuen,
und mir meinen Geist verneuen.
Darüm wil ich gerne lassen
der Tollense Liebligkeit,
wil mein Leben selbst nicht hassen,
weil es nuhr erlaubt die Zeit;
weg mit disen schlechten Auen,
ich wil bald mein Fretow schauen.
Sibylla Schwarz (1621 – 1638)
Gedicht: Ohne die Liebste ist keine Freude
fleursdumal.nl magazine
More in: Archive S-T, SIbylla Schwarz
---
Seit 1979 gibt das »Jahrbuch der Lyrik« Einblick in neueste Entwicklungen der Poesie in Deutschland, Österreich und der Schweiz; ab diesem Jahr erscheint es jährlich bei Schöffling & Co. Für die 31. Ausgabe konnte Christoph Buchwald die vielfach ausgezeichnete Lyrikerin Ulrike Almut Sandig als Mitherausgeberin gewinnen. Gemeinsam haben sie die besten zeitgenössischen Gedichte ausgesucht und in thematischen Kapiteln zusammengestellt.
In welchem Maße ist die Gegenwartslyrik Echo und Spiegel unserer Zeit? Wie tief sitzt das Misstrauen gegen politische Ideologien und Rezepte? Offensichtlich ist: Die Sicht auf Geschichte und Gesellschaft ist nur mit subjektiver Herangehensweise glaubwürdig zu artikulieren, der persönliche Blick verweist auf das große Ganze.
Erstmals wurden auch Bildgedichte in die Auswahl aufgenommen; zusammen mit dem Kapitel »Dichter übersetzen Dichter« gehen diese über Sprach- und Genregrenzen hinaus.
Christoph Buchwald, 1951 in Tübingen geboren, ist seit 1979 ständiger Herausgeber des Jahrbuchs der Lyrik. Nach seinem Studium der Kunstgeschichte, Literaturwissenschaft und experimentellen Komposition hat er als Lektor und Verleger zahlreiche Lyriker begleitet. Seit 2002 leitet er gemeinsam mit seiner Frau den literarischen Verlag Cossee in Amsterdam und übersetzt Gedichte aus dem Niederländischen.
Ulrike Almut Sandig, 1979 in Großenhain geboren, wuchs in einem Pfarrhaushalt in Sachsen auf. Ihre Gedichte wurden vielfach verfilmt und ausgezeichnet, u. a mit dem Leonce-und-Lena-Preis 2009. Für ihre Sprechkonzerte und Hörstücke arbeitet sie eng mit Musikerinnen und Komponisten zusammen. Neben vier Gedichtbänden erschienen bisher zwei Hörbücher, die Erzählungen Flamingos (2010) und Buch gegen das Verschwinden (2015) sowie zahlreiche Hörspiele. Sie lebt mit ihrer Familie in Berlin.
was weiß ich vom
Schuldzucker der Gefühle von
den Kissen der Stille jeder
folgt einem anderen Befehl der
Käfer seinem Drahtgestell
der Himmel spielt mit dem
roten Pelz die Erde mit
den schwarzen Pfoten
Herta Müller, in: Jahrbuch der Lyrik 2017, hg. von Christoph Buchwald und Ulrike Almut Sandig, Schöffling & Co. 2017, S. 77.
Jahrbuch der Lyrik 2017
Gedichte
Herausgegeben von Christoph Buchwald und Ulrike Almut Sandig
232 Seiten. Gebunden. Lesebändchen.
ISBN: 978-3-89561-680-8
Schöffling & Co. 2017
Erscheint am 8. Mai 2017
  # more on website Lyrik-Kabinett München

fleursdumal.nl magazine
More in: - Book News, Art & Literature News, MODERN POETRY, POETRY ARCHIVE
---
Robert Bridges
For beauty being the best of all we know
For beauty being the best of all we know
Sums up the unsearchable and secret aims
Of nature, and on joys whose earthly names
Were never told can form and sense bestow;
And man has sped his instinct to outgo
The step of science; and against her shames
Imagination stakes out heavenly claims,
Building a tower above the head of woe.
Nor is there fairer work for beauty found
Than that she win in nature her release
From all the woes that in the world abound;
Nay with his sorrow may his love increase,
If from man's greater need beauty redound,
And claim his tears for homage of his peace.
Robert Seymour Bridges (1844 – 1930)
For beauty being the best of all we know
fleursdumal.nl magazine
More in: Archive A-B, Bridges, Robert
---
Monique & Hans Hagen zijn de nieuwe kinderboekenambassadeurs van Nederland. Zij volgen Jan Paul Schutten op, die het ambassadeurschap de afgelopen twee jaar vervulde. De kinderboekenambassadeur geeft een herkenbaar gezicht aan de promotie van kinder- en jeugdboeken.
Het schrijversechtpaar is tijdens Lezen Centraal, het jaarlijkse congres van Stichting Lezen, officieel benoemd tot Kinderboekenambassadeur.
Het is voor het eerst dat het ambassadeurschap door twee personen wordt ingevuld, een echtpaar dat samen boeken schrijft.
Zelf zijn ze duidelijk over hun positie:
'Het is voor ons geen duobaan, we houden niet van half werk; integendeel, we geven de promotie niet een maar twee gezichten, we zijn de Nederlandse Kinderboekenambassadeurs.'
Van boeken word je gelukkig, ze helpen je om verder te komen in het leven – dat is de boodschap die Monique & Hans Hagen willen uitdragen. Als dichters vragen ze extra aandacht voor poëzie.
   Lees poëzie-tief  –
   elke dag een gedicht

      Monique & Hans Hagen      
willen als ambassadeur veel kinderen bereiken. Om hun boodschap te verspreiden willen zij zoveel mogelijk ouders, leerkrachten, pabo-studenten en professionals in het boekenvak betrekken bij hun werk. Monique & Hans Hagen gaan lezingen en workshops verzorgen, de media opzoeken om hun boodschap kracht bij te zetten, nieuwkomers in Nederland in AZC's bezoeken, en nieuws delen via de Kinderboekenambassadeur-Facebookpagina en -website.
De functie van Kinderboekenambassadeur is geïnspireerd op het Britse Childrens's Laureate, en bestaat in meer dan tien landen.
De Nederlandse Kinderboekenambassadeurs worden telkens voor twee jaar aangesteld door Stichting Lezen en het Nederlands Letterenfonds in samenwerking met Stichting Schrijvers School Samenleving en Stichting CPNB.
Nederlandse Kinderboekenambassadeurs
2017-2019
Monique & Hans Hagen
Lees poëzie-tief, elke dag een gedicht, kort maar krachtig.
​2015-2017
Jan Paul Schutten
Er is voor iedereen een passend boek te vinden.
2013-2015
Jacques Vriens
Blijf voorlezen, ook al hebben kinderen zelf al leren lezen.
   # meer info website kinderboekenambassadeur   

fleursdumal.nl magazine
More in: Archive G-H, Children's Poetry, Kinderboekenweek
---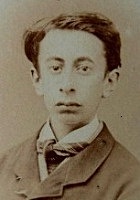 Tristan Corbière
Feminin singulier
Éternel Féminin de l'éternel Jocrisse!
Fais-nous sauter, pantins nous payons les décors!
Nous éclairons la rampe…. Et toi, dans la coulisse,
Tu peux faire au pompier le pur don de ton corps.
Fais claquer sur nos dos le fouet de ton caprice,
Couronne tes genoux!… et nos têtes dix-cors;
Ris! montre tes dents! mais … nous avons la police,
Et quelque chose en nous d'eunuque et de recors.
… Ah tu ne comprends pas?…–Moi non plus–Fais la belle
Tourne: nous sommes soûls! Et plats: Fais la cruelle!
Cravache ton pacha, ton humble serviteur!…
Après, sache tomber!–mais tomber avec grâce–
Sur notre sable fin ne laisse pas de trace!…
–C'est le métier de femme et de gladiateur.–
Tristan Corbière (1845 – 1875)
Feminin singulier
fleursdumal.nl magazine
More in: *Archive Les Poètes Maudits, Archive C-D, Corbière, Tristan
---
Anne Finch
To A Husband
This is to the crown and blessing of my life,
The much loved husband of a happy wife;
To him whose constant passion found the art
To win a stubborn and ungrateful heart,
And to the world by tenderest proof discovers
They err, who say that husbands can't be lovers.
With such return of passion, as is due,
Daphnis I love, Daphinis my thoughts pursue;
Daphnis, my hopes and joys are bounded all in you.
Even I, for Daphnis' and my promise' sake,
What I in woman censure, undertake.
But this from love, not vanity proceeds;
You know who writes, and I who 'tis that reads.
Judge not my passion by my want of skill:
Many love well, though they express it ill;
And I your censure could with pleasure bear,
Would you but soon return, and speak it here.
Anne Finch (1661 – 1720)
To A Husband
fleursdumal.nl magazine
More in: Archive E-F, CLASSIC POETRY
---
Samuel Taylor Coleridge
Xanadu – Kubla Khan
In Xanadu did Kubla Khan
A stately pleasure-dome decree:
Where Alph, the sacred river, ran
Through caverns measureless to man
Down to a sunless sea.
So twice five miles of fertile ground
With walls and towers were girdled round:
And there were gardens bright with sinuous rills,
Where blossomed many an incense-bearing tree;
And here were forests ancient as the hills,
Enfolding sunny spots of greenery.
But oh! that deep romantic chasm which slanted
Down the green hill athwart a cedarn cover!
A savage place! as holy and enchanted
As e'er beneath a waning moon was haunted
By woman wailing for her demon-lover!
And from this chasm, with ceaseless turmoil seething,
As if this earth in fast thick pants were breathing,
A mighty fountain momently was forced:
Amid whose swift half-intermitted burst
Huge fragments vaulted like rebounding hail,
Or chaffy grain beneath the thresher's flail:
And 'mid these dancing rocks at once and ever
It flung up momently the sacred river.
Five miles meandering with a mazy motion
Through wood and dale the sacred river ran,
Then reached the caverns measureless to man,
And sank in tumult to a lifeless ocean:
And 'mid this tumult Kubla heard from far
Ancestral voices prophesying war!
The shadow of the dome of pleasure
Floated midway on the waves;
Where was heard the mingled measure
From the fountain and the caves.
It was a miracle of rare device,
A sunny pleasure-dome with caves of ice!
A damsel with a dulcimer
In a vision once I saw:
It was an Abyssinian maid,
And on her dulcimer she played,
Singing of Mount Abora.
Could I revive within me
Her symphony and song,
To such a deep delight 'twould win me
That with music loud and long
I would build that dome in air,
That sunny dome! those caves of ice!
And all who heard should see them there,
And all should cry, Beware! Beware!
His flashing eyes, his floating hair!
Weave a circle round him thrice,
And close your eyes with holy dread,
For he on honey-dew hath fed
And drunk the milk of Paradise.
Samuel Taylor Coleridge (1772 – 1834)
Xanadu – Kubla Khan
fleursdumal.nl magazine
More in: Archive C-D, Coleridge, Coleridge, Samuel Taylor
---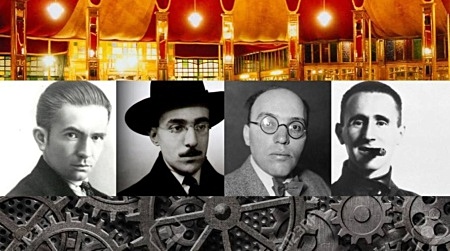 Magisch-industrieel variété met muziek, zang, magie en poëzie tijdens 'O grote moderne geluiden' bij het Pianolamuseum op zaterdagavond 15 april 2017

O grote moderne geluiden
Stichting Feest der Poëzie presenteert "O grote moderne geluiden" – magisch-industrieel variété met dada, futurisme, Berlijnse cabaretliederen, magie en poëzie. Verwonderaar Arjan van Vembde, klassiek liedduo Susanne Winkler en Daan van de Velde en voordrachtskunstenaar Simon Mulder brengen u in de frivole maar gevaarlijke sfeer van het begin van de vorige eeuw. Voor de pauze een Berlijns cabaret met magie en werk van o.a. Paul van Ostaijen, Bertolt Brecht en Kurt Weill, na de pauze een futuristische totaalvoordracht van Fernando Pessoa's 'Triomfode' met muziek en zang. Vorig jaar een succes op Estival da Estrela in Portugal, dit jaar bij het Pianola Museum.
Brecht, Weill, Van Ostayen en Pessoa
Het programma bestaat uit liederen voor piano en sopraan van Kurt Weill op teksten van Bertolt Brecht, dadaïstische gedichten van Paul van Ostayen en als grote klapper de tot voordrachttheaterstuk met muziek en zang bewerkte Triomfode van Pessoa's heteroniem Álvaro de Campos: een futuristische liefdesverklaring aan de zware industrie en de moderne consumptiemaatschappij.
Ewoud Kieft over oorlogsenthousiasme
Historicus Ewoud Kieft is schrijver van 'Oorlogsenthousiasme' over de aanloop naar de Eerste Wereldoorlog. Het boek is uitgekomen bij De Bezige Bij en werd genomineerd voor de Libris Geschiedenis Prijs. Hij komt het programma inleiden met een bespreking van de achtergrond van de gebrachte teksten in het kader van de aanloop naar en gevolgen van de Eerste Wereldoorlog.
Locatie: Pianola Museum, Westerstraat 106, Amsterdam
Datum: zaterdag 15 april
Zaal open: 20:00 uur
Aanvang: 20:30 uur
Entree: 15,- euro p.p. of 12,50 euro p.p. met korting (Stadspas, CJP, student, 65+)
Meer informatie: www.feestderpoezie.nl.
reservering via info@pianola.nl
fleursdumal.nl magazine
More in: Art & Literature News, Bertolt Brecht, DANCE, Literary Events, MUSIC, Ostaijen, Paul van, Pessoa, Fernando, POETRY ARCHIVE, THEATRE
---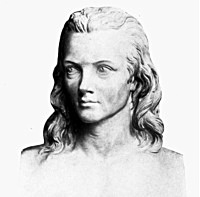 Novalis
Armenmitleid
Sag an, mein Mund, warum gab dir zum Sange
Gott Dichtergeist und süßen Wohlklang zu,
Ja wahrlich auch, daß du im hohen Drange
Den Reichen riefst aus träger, stumpfer Ruh.
Denn kann nicht Sang vom Herzen himmlisch rühren,
Hat er nicht oft vom Lasterschlaf erweckt;
Kann er die Herzen nicht am Leitband führen,
Wenn er sie aus der Dumpfheit aufgeschreckt.
Wohlauf; hört mich ihr schwelgerischen Reichen,
Hört mich doch mehr noch euren innren Ruf,
Schaut um euch her, seht Arme hülflos schleichen,
Und fühlt, daß euch ein Vater nur erschuf.
Novalis (1772 – 1801)
Gedicht: Armenmitleid
fleursdumal.nl magazine
More in: Archive M-N, Novalis, Novalis
---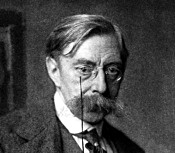 Emile Verhaeren
Mourir
Un soir plein de pourpres et de fleuves vermeils
Pourrit, par au-delà des plaines diminuées,
Et fortement, avec les poings de ses nuées,
Sur l'horizon verdâtre, écrase des soleils.
Saison massive! Et comme Octobre, avec paresse
Et nonchaloir, se gonfle et meurt dans ce décor
Pommes ! caillots de feu ; raisins ! chapelets d'or,
Que le doigté tremblant des lumières caresse,
Une dernière fois, avant l'hiver. Le vol
Des grands corbeaux ? il vient. Mais aujourd'hui, c'est l'heure
Encor des feuillaisons de laque – et la meilleure.
Les pousses des fraisiers ensanglantent le sol,
Le bois tend vers le ciel ses mains de feuilles rousses
Et du bronze et du fer sonnent, là-bas, au loin.
Une odeur d'eau se mêle à des senteurs de coing
Et des parfums d'iris à des parfums de mousses.
Et l'étang plane et clair reflète énormément
Entre de fins bouleaux, dont le branchage bouge,
La lune, qui se lève épaisse, immense et rouge,
Et semble un beau fruit mûr, éclos placidement.
Mourir ainsi, mon corps, mourir, serait le rêve!
Sous un suprême afflux de couleurs et de chants,
Avec, dans les regards, des ors et des couchants,
Avec, dans le cerveau, des rivières de sève.
Mourir! comme des fleurs trop énormes, mourir!
Trop massives et trop géantes pour la vie!
La grande mort serait superbement servie
Et notre immense orgueil n'aurait rien à souffrir!
Mourir, mon corps, ainsi que l'automne, mourir!
Emile Verhaeren (1855-1916) poésie
fleursdumal.nl magazine
More in: Archive U-V, Verhaeren, Emile
---
Older Entries »
Thank you for reading FLEURSDUMAL.NL - magazine for art & literature