POETRY ARCHIVE
·
John LEONARD: In a dream
·
NOVALIS: Klagen eines Jünglings
·
Lord BYRON: Italy versus England
·
Oscar WILDE: Her Voice
·
Afanasi FET: Kolkende storm . .
·
F. Scott FITZGERALD: Rain before dawn
·
Aleksandr BLOK: Pieter slaapt
·
Sibylla SCHWARZ: Ein Christliches Sterblied
·
POESIEFESTIVAL BERLIN: Ach, Europa
·
Samuel Taylor COLERIDGE: Love
·
Fjodor TJOETTSJEV: De twee zusjes
·
William BLAKE: The Sick Rose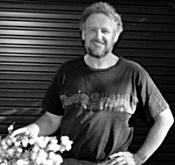 In a dream
In a dream I walked through a forest,
In a great gale, and the wind did not touch
My body, so much as ruffle my hair.
I saw branches, fern fronds hurled past;
I saw a forest giant crash down, its trunk
Shattering, with splinters flying about.
I walked in swirl of dust and yet
My eyes were clear and open.
The wind blew and I did not feel it,
I felt sun and warmth and smelled
A sweet wattle scent. At last I came
To the edge of the scarp, looking down,
And there the wind knocked me, tossing
Me down to be dashed on the rocks
Hundreds of feet below… but for waking
From my dream that was not a dream.
John Leonard
John Leonard lives in Canberra, Australia.
More poetry on website: www.jleonard.net
fleursdumal.nl magazine
More in: Archive K-L, Leonard, John
---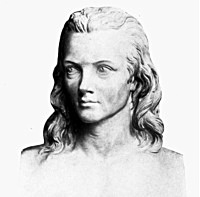 Novalis
Klagen eines Jünglings
Nimmer schwanden undankbar die Freuden
Traumgleich mir in öde Fernen hin;
Jede färbte, lieblicher im Scheiden,
Mit Erinnrung meinen trunknen Sinn;
Mit Erinnrung, die, statt zu ermüden,
Neue, heilge Wonne mir entschloß,
Und mir süßen jugendlichen Frieden
Um die rebengrünen Schläfe goß.
Seit ich mehr aus schöner Wangen Röte
Mehr aus sanften, blauen Augen las,
Oft, wenn schon die scharfe Nachtluft wehte
Im beseeltern Traume mich vergaß;
Meinem Herzen nachbarlicher, wärmer,
Da den Schlag der Nachtigall empfand,
Und entfernt von meinem Klärchen ärmer
Mich als jeder dürftge Pilger fand:
Lachet, ewge Gottheit in dem Blicke,
Mich mein sonnenschönes Leben an,
Amor täuscht mich nicht mit List und Tücke,
Ganymeda nicht mit kurzem Wahn;
Jedes Lüftchen nähert sich mir milder,
Das dort Blüten wild herunter haucht;
Üppig drängen immer frische Bilder
Sich zu mir, in Rosenöl getaucht.
Zypris Tauben warten schon mit Kränzen
Und mit Traubenbechern meiner dort,
Und in leichtverschlungnen Freudentänzen
Reißet Amors Bruderschwarm mich fort.
Von der Grazien und Musen Lippen
Schmachtet mir entgegen mancher Kuß;
Götterwonne kann ich selig nippen,
Schwelgen da im freundlichsten Genuß.
Dennoch lodern öfters Purpurgluten
Mir um meine Wang und meine Stirn,
Wenn sich unter Stürmen, unter Fluten,
Wie des Abends leuchtendes Gestim,
Mir, umstrahlt von echter Freiheit Kranze,
Eines edlen Dulders Seele zeigt,
Den der Himmel nicht in seinem Glanze
Nicht die Höll in ihren Nächten beugt.
Kraftlos fühl ich mich von dem Geschicke
Zum unmännlichern Genuß verdammt;
Vor Gefahren beb ich feig zurücke
Weil nicht Mut in meinem Busen flammt.
Weibisch hat das Schicksal mich erzogen,
Nicht sein Liebling, nur sein Sklav bin ich;
Amor hat mich schmeichlerisch umflogen
Statt der Sorge, die mir stets entwich.
Statt der ernstern, rühmlicheren Lanze
Wieget einen Hirtenstab mein Arm;
Nimmer wurde mir im Waffentanze
Aber oft im bunten Reigen warm:
Alle großen, strahlenden Gefahren
Hat mein Schicksal von mir abgewandt,
Und nur unter frohe Mädchenscharen
Statt in Feindes Haufen mich gesandt.
Parze, hast du jemals deine Spindel
Nach dem Flehn des Erdensohns gedreht,
Dem kein bald entwichner Zauberschwindel,
Um die flammendheißen Schläfe weht:
O! so nimm, was Tausende begehrten,
Was mir üppig deine Milde lieh,
Gib mir Sorgen, Elend und Beschwerden,
Und dafür dem Geiste Energie.
Ungeduldig soll die Flamme lodern
Meines Dankes dann von dem Altar;
Nichts mehr sollen meine Wünsche fordern,
Frei und gnügsam macht mich die Gefahr;
Doch versagest du mir diese Bitte
O! so kürze, wenn du streng nicht bist,
Mindestens geschwind nur meine Schritte
Nimm dies Leben, das nicht Leben ist.
Novalis (1772 – 1801)
Gedicht: Klagen eines Jünglings
fleursdumal.nl magazine
More in: Archive M-N, Novalis, Novalis
---
Lord Byron
Italy versus England
With all its sinful doings, I must say,
That Italy's a pleasant place to me,
Who love to see the sun shine every day,
And vines (not nailed to walls) from tree to tree
Festooned, much like the back scene of a play,
Or melodrame, which people flock to see,
When the first act is ended by a dance
In vineyards copied from the South of France.
I like on autumn evenings to ride out,
Without being forced to bid my groom be sure
My cloak is round his middle strapped about,
Because the skies are not the most secure ;
I know too that, if stopped upon my route,
Where the green alleys windingly allure,
Reeling with grapes red wagons choke the way.—
In England 'twould be dung, dust, or a dray.
I also like to dine on becaficas,
To see the sun set, sure he'll rise to-morrow,
Not through a misty morning twinkling weak as
A drunken man's dead eye in maudlin sorrow,
But with all Heaven to himself ; the day will break as
Beauteous as cloudless, nor be forced to borrow
That sort of farthing candlelight which glimmers
Where reeking London's smoky cauldron simmers.
I love the language, that soft bastard Latin,
Which melts like kisses from a female mouth,
And sounds as if it should be writ on satin,
With syllables which breathe of the sweet South,
And gentle liquids gliding all so pat in,
That not a single accent seems uncouth,
Like our harsh northern whistling, grunting guttural,
Which we're obliged to hiss, and spit, and sputter all.
I like the women too (forgive my folly!),
From the rich peasant cheek of ruddy bronze,
And large black eyes that flash on you a volley
Of rays that say a thousand things at once,
To the high Dama's brow, more melancholy,
But clear, and with a wild and liquid glance,
Heart on her lips, and soul within her eyes,
Soft as her clime, and sunny as her skies.
Eve of the land which still is Paradise !
Italian Beauty ! didst thou not inspire
Raphael, who died in thy embrace, and vies
With all we know of Heaven, or can desire,
In what he had bequeathed us ?—in what guise,
Though flashing from the fervour of the lyre,
Would words described thy past and present glow,
While yet Canova can create below ?
'England ! with all thy faults I love thee still',
I said at Calais, and have not forgot it ;
I like to speak and lucubrate my fill ;
I like the government (but that is not it) ;
I like the freedom of the press and quill ;
I like the Habeas Corpus (when we've got it) ;
I like a Parliamentary debate,
Particularly when 'tis not too late ;
I like the taxes, when they're not too many ;
I like a seacoal fire, when not too dear ;
I like a beef-steak, too, as well as any ;
Have no objection to a pot of beer ;
I like the weather,—when it is not rainy,
That is, I like two months of every year.
And so God save the Regent, Church, and King !
Which means that I like all and every thing.
Our standing army, and disbanded seamen,
Poor's rate, Reform, my own, the nation's debt,
Our little riots just to show we're free men,
Our trifling bankruptcies in the Gazette,
Our cloudy climate, and our chilly women,
All these I can forgive, and those forget,
And greatly venerate our recent glories,
And wish they were not owing to the Tories.
Lord Byron (1788-1824)
Italy versus England
fleursdumal.nl magazine
More in: Archive A-B, Byron, Lord
---
Oscar Wilde
Her Voice
The wild bee reels from bough to bough
With his furry coat and his gauzy wing,
Now in a lily-cup, and now
Setting a jacinth bell a-swing,
In his wandering;
Sit closer love: it was here I trow
I made that vow,
Swore that two lives should be like one
As long as the sea-gull loved the sea,
As long as the sunflower sought the sun,-
It shall be, I said, for eternity
'Twixt you and me!
Dear friend, those times are over and done;
Love's web is spun.
Look upward where the poplar trees
Sway and sway in the summer air,
Here in the valley never a breeze
Scatters the thistledown, but there
Great winds blow fair
From the mighty murmuring mystical seas,
And the wave-lashed leas.
Look upward where the white gull screams,
What does it see that we do not see?
Is that a star? or the lamp that gleams
On some outward voyaging argosy,
Ah! can it be
We have lived our lives in a land of dreams!
How sad it seems.
Sweet, there is nothing left to say
But this, that love is never lost,
Keen winter stabs the breasts of May
Whose crimson roses burst his frost,
Ships tempest-tossed
Will find a harbour in some bay,
And so we may.
And there is nothing left to do
But to kiss once again, and part,
Nay, there is nothing we should rue,
I have my beauty,-you your Art,
Nay, do not start,
One world was not enough for two
Like me and you.
Oscar Wilde (1854 – 1900)
Her Voice
fleursdumal.nl magazine
More in: Archive W-X, Wilde, Oscar, Wilde, Oscar
---
Afanasi Fet
(1820 – 1892)
Kolkende storm . . .
Kolkende storm in de luchtzee,
Kokend van woede het sop;
Kolkende zee van gedachten,
Kokend van woede mijn kop;
Kolkende zee van gedachten,
Stortvloed van drift in de kop;
Donkere wolken op wolken,
Kokend van woede het sop.
Afanasi Fet, Буря на небе вечерный, 1842
Vertaling Paul Bezembinder 2016
Paul Bezembinder studeerde theoretische natuurkunde in Nijmegen. In zijn poëzie zoekt hij in vooral klassieke versvormen en thema's naar de balans tussen serieuze poëzie, pastiche en smartlap. Zijn gedichten (Nederlands) en vertalingen (Russisch-Nederlands) verschenen in verschillende (online) literaire tijdschriften. Voorbeelden van zijn werk zijn te vinden op zijn website: www.paulbezembinder.nl
fleursdumal.nl magazine
More in: Archive E-F, Fet, Fet, Afanasi
---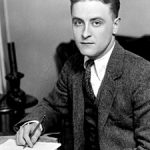 F. Scott Fitzgerald
Rain before dawn
The dull, faint patter in the drooping hours
Drifts in upon my sleep and fills my hair
With damp; the burden of the heavy air
Is strewn upon me where my tired soul cowers,
Shrinking like some lone queen in empty towers
Dying. Blind with unrest I grow aware:
The pounding of broad wings drifts down the stair
And sates me like the heavy scent of flowers.
I lie upon my heart. My eyes like hands
Grip at the soggy pillow. Now the dawn
Tears from her wetted breast the splattered blouse
Of night; lead-eyed and moist she straggles o'er the lawn,
Between the curtains brooding stares and stands
Like some drenched swimmer — Death's within the house!
F. Scott Fitzgerald (1896 – 1940)
Poem: Rain before dawn
fleursdumal.nl magazine
More in: Archive E-F, F. Scott Fitzgerald, Fitzgerald, F. Scott
---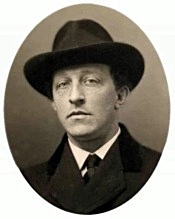 Aleksandr Blok
(1880–1921)
Pieter slaapt
Pieter slaapt, in mist verzonken,
Lamplicht glinstert op de straat,
De Nevá weerspiegelt vonken
Van een verre dageraad.
In die verre gloed van morgen,
In de schijnsels van de nacht,
Houdt zich sluimerend verborgen
Hoeveel treurigheid mij wacht.
Aleksandr Blok, Город спит…, 1899
Vertaling Paul Bezembinder 2017
Paul Bezembinder studeerde theoretische natuurkunde in Nijmegen. In zijn poëzie zoekt hij in vooral klassieke versvormen en thema's naar de balans tussen serieuze poëzie, pastiche en smartlap. Zijn gedichten (Nederlands) en vertalingen (Russisch-Nederlands) verschenen in verschillende (online) literaire tijdschriften. Voor­beelden van zijn werk zijn te vinden op zijn website, www.paulbezembinder.nl
fleursdumal.nl magazine
More in: Archive A-B, Blok, Blok, Aleksandr
---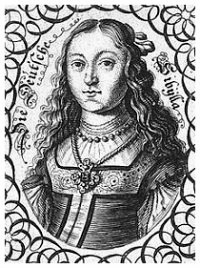 Sibylla Schwarz
Ein Christliches Sterblied
Wiltu noch nicht Augen kriegen,
O du gantz verbößte Welt,
Da du doch siehst niederliegen
Manchen außgeübten Helt,
Da du doch offt siehst begraben,
Die es nicht gemeinet haben!
Wie lang wiltu Wollust treiben?
Wielang, meinstu, hastu Zeit?
In der krancken Welt zu bleiben?
Wielang liebstu Uppigkeit?
Da doch einer nach dem andern
Muß auß disem Leben wandern.
Ey, was hastu fur Gedancken,
Wan da so viel Leichen stehn?
Wan da liegen so viel Krancken,
Die den Todt für Augen sehn?
Wan die Götter dieser Erden
Selber auch begraben werden?
Wirstu dich nicht eh bedencken,
Eh der warme Geist entweicht,
So wirstu dich ewig krencken,
Darümb, weil der Todt uns schleicht
Stündlich nach auff allen Seiten,
Soll man sich dazu bereiten.
Gib mir Gott ein Sehlig Ende,
Führ mich durch des Todes Thal,
Nimb mich fest in deine Hende,
Kürtze mir des Todtes Qual,
Laß mein Hertze nicht verzagen
Für des Todes grimmen Plagen!
Laß mir nach die schweren Sünde,
Gib mir deinen Frewdengeist,
Das ich Ruh der Sehlen finde!
Darüm bitt ich allermeist,
Laß mich auch ja nicht berauben,
Sondern mehr mir meinen Glauben!
Hier mein Gott, hie schlag und plage!
Hier, HERR Jesu, reck undt streck!
Hier hier trenne, brenn undt jage!
Hier reiß, schmeiß, krenck. senck undt schreck!
Laß mich hier die Straffe spüren,
Die mir solte dort gebüren!
Sibylla Schwarz (1621 – 1638)
Gedicht: Ein Christliches Sterblied
fleursdumal.nl magazine
More in: Archive S-T, SIbylla Schwarz
---
Das 18. poesiefestival berlin: Europa: Fata Morgana startet am 16. Juni 2017. Das Haus für Poesie erwartet rund 170 Dichterinnen und Dichter sowie Künstlerinnen und Künstler aus 42 Ländern. Wunsch, Fata Morgana oder Realität – die Europäische Union ist ins Wanken geraten und mit ihr europäische Werte wie Meinungs- und Kunstfreiheit, Vielfalt und Demokratie. Das neuntägige Festival präsentiert Innen- und Außenansichten auf die EU und Europa in poetischer Auseinandersetzung – in Lesungen, Konzerten, Performances und Ausstellungen in der Akademie der Künste. Zu den Höhepunkten gehören der große Auftakt mit Weltklang, einem Konzert aus Stimmen und Sprachen, drei D poesie mit mehreren Produktionen zwischen Text, Musik und Tanz sowie Auf ein Wort, Europa, das 22 internationale Dichterstimmen zu einer vielsprachigen Installation versammelt.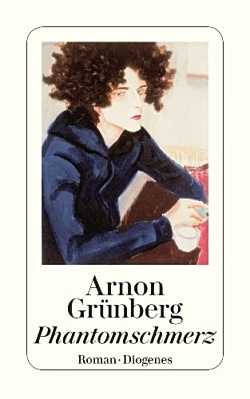 Weltklang – Nacht der Poesie
Freitag, 16.6., 19 Uhr
Das 18. poesiefestival berlin eröffnet mit Weltklang – Nacht der Poesie. Dichterinnen und Dichter aus verschiedenen Teilen der Welt lesen, performen und singen in ihrer Muttersprache. Eigens für diesen Abend erscheint eine Anthologie mit den deutschen Fassungen der Texte zum Mitlesen.
M. NourbeSe Philip aus Kanada, die ihre Wurzeln im karibischen Trinidad hat, trägt aus Zong! vor. Dem konzeptionellen Werk liegt ein juristischer Bericht über den Tod von 150 Afrikanern auf einem Sklavenschiff zugrunde. Die Gedichte des schottischen Autors John Burnside fangen "das Andersleben der Dinge ein". Die deutsche Lyrikerin Dagmara Kraus schöpft an diesem Abend aus dem Fundus antiker Trauerkultur und moderner Plansprachen. Yasuki Fukushima ist einer der expressivsten Gegenwartslyriker Japans. Seine "zekkyō tanka" (geschriene Tankas) trägt er zu Musik vor. Jan Wagner, der 2015 als erster Lyriker den Preis der Leipziger Buchmesse erhielt, verbindet höchste Formbeherrschung mit überraschenden Wendungen, ohne traditionalistisch zu sein.
Zudem lesen Arnon Grünberg (Niederlande), James Noël (Haiti), Mila Haugová (Slowakei), Sergio Raimondi (Argentinien) und Charlotte Van den Broeck (Belgien) beim diesjährigen Weltklang.
drei D poesie
Samstag, 17. Juni, 20 Uhr, Wiederholung: Sonntag, 18. Juni, 15 Uhr
Zwischen Musik, Tanz und Poesie bewegt sich drei D poesie. Auf dem 18. poesiefestival berlin spielen Künstlerinnen und Künstler mit den Möglichkeiten der drei Genres, loten die Grenzen aus und suchen nach Berührungspunkten. In der Performance Ingesture von
Lyriker Christian Hawkey, Komponist und Musiker Roy Carroll und Choreografin und Tänzerin Maya Matilda Carroll dreht es sich um die Schriften von Charlotte Wolff, eine jüdische, deutsch-britische Ärztin, Sexologin und Schriftstellerin des frühen 20. Jahrhunderts. Für n/achtfüssig verwenden die Choreografin und Tänzerin Anna Huber und der Komponist und Musiker Hubert Machnik unveröffentlichte, aus Printmedien ausgeschnittene und auf Postkarten arrangierte Gedichte von Herta Müller. In der dritten Produktion Schulter von α und anderen, fernen Ländern entwickeln der Komponist Markus Pesonen und der Choreograf und Tänzer Shang-Chi Sun zusammen mit dem KNM Quartett ihr Werk aus dem Text "die menschen von einst liebten den tanz" von Daniel Falb.
Auf ein Wort, Europa
Sonntag, 18.6., 20 Uhr
22 Dichterinnen und Dichter aus den Anrainerstaaten der Europäischen Union treffen auf dem 18. poesiefestival berlin für eine poetische Installation aufeinander; unter ihnen ist Abbas Beydoun (Libanon), ein Mitbegründer der zweiten arabischen Moderne, Monzer Masri (Syrien), der mit seiner "Gegendichtung" jenseits von formalen und inhaltlichen Erwartungen Debatten auslöst, und Sjón (Island), der für seine Texte für Björk in Lars von Triers "Dancer in the Dark" bekannt ist. Wie zeigt sich derzeit die europäische Idee außerhalb der europäischen Gemeinschaft? Die Lyrikerinnen und Lyriker präsentieren ihre poetischen Antworten auf das ins Wanken geratene Europa. Ihre Texte über Realitäten, Träume und Ängste zur EU tragen sie als polyglotte Soundcollage vor.
"Auf ein Wort, Europa" findet in Kooperation mit dem Forum Berlin der Friedrich-Ebert-Stiftung statt und wird gefördert vom Auswärtigen Amt.
VERSschmuggel kurdisch-deutsch
Dienstag, 20.6., 19.30 Uhr
Erstmals kommt kurdische Dichtung in Deutschland auf eine Festivalbühne. Mit ihrer langen mündlichen Tradition gehört das Kurdische trotz aller Repression zu den ältesten Sprachen der Welt. Die reiche kurdische Geschichte und Kultur spiegelt sich in vielen Dialekten und verschiedenen Schriftsystemen wider. Der kurdisch-deutsche VERSschmuggel bietet sechs kurdischen und sechs deutschen Dichterinnen und Dichtern Freiraum für ein Experiment: Paarweise übersetzen sie sich an drei Workshop-Tagen gegenseitig. Interlinearübersetzungen der Gedichte des jeweils anderen sind ihr Ausgangsmaterial, Dolmetscher übersetzen die Arbeitsgespräche. Die Ergebnisse dieser Zusammenarbeit werden auf dem 18. poesiefestival berlin präsentiert.
Es lesen Eskerê Boyîk (Armenien), Yildiz Çakar (Türkei), Kerîm Kurmanc (Iran), Fatma Savci (Türkei/Schweden), Anahîta Şêxê (Syrien) und Mueyed Teyîb (Irak) mit den deutschen Autorinnen und Autoren Mirko Bonné, Carolin Callies, Simone Kornappel, José Oliver, Ilma Rakusa und Tobias Roth.
"VERSschmuggel kurdisch-deutsch" wird gefördert vom Auswärtigen Amt und der Stiftung Preußische Seehandlung und findet statt in Kooperation mit Literature Across Frontiers/Literary Europe Live, gefördert durch das Programm Creativ Europe der Europäischen Union. Mit Dank an Övgü Gökçe Yaşa, Programmkoordinatorin bei Diyarbakır Sanat Merkezi.
Poesie und Propaganda
Freitag, 23.6., 19.30 Uhr
Was passiert heute in den analogen und digitalen Medien mit unserer Sprache? Wie wird Meinung gemacht, wie wird mit Worten politische Wirklichkeit hergestellt, und welche Rolle spielt dabei deren ästhetische Funktion, die verführt, verdammt und erfindet? Eine interdisziplinär besetzte Gesprächsrunde diskutiert auf dem 18. poesiefestival berlin das komplexe Wechselspiel von Lyrik, Rhetorik und Politik. Geformte Sprache als Mittel unterschiedlicher politischer Gruppierungen wird diskutiert, und die Dichtung im Dienste radikaler politischer Programme in der Literaturgeschichte und heute in den Blick genommen – mit aktuellen Beispielen wie den Propagandagedichten des IS und der sprachlichen Selbstinszenierung der neuen "Populisten".
Es diskutieren Paula Diehl, Politikwissenschaftlerin (Bielefeld), Ursula Krechel, Autorin (Berlin), Philippe Joseph Salazar, Philosoph und Professor für Rhetorik (Kapstadt) und Joseph Vogl, Kultur- und Literaturwissenschaftler (Berlin), moderiert von Eva Geulen, Zentrum für Literaturforschung (Berlin).
"Poesie und Propaganda" wird gefördert vom Zentrum für Literatur- und Kulturforschung Berlin.
18. poesiefestival berlin: Europa_ Fata Morgana
16.-24. Juni 2017
Akademie der Künste, Hanseatenweg 10, 10557 Berlin
Das poesiefestival berlin ist ein Projekt des Hauses für Poesie in Kooperation mit der Akademie der Künste. Es wird gefördert durch den Hauptstadtkulturfonds und das Auswärtige Amt.
  # website poesiefestival berlin  
fleursdumal.nl magazine
More in: Arnon Grunberg, Art & Literature News, FDM in Berlin, Literary Events, MODERN POETRY, POETRY ARCHIVE
---
Samuel Taylor Coleridge
Love
All thoughts, all passions, all delights,
Whatever stirs this mortal frame,
All are but ministers of Love,
And feed his sacred flame.
Oft in my waking dreams do I
Live o'er again that happy hour,
When midway on the mount I lay,
Beside the ruined tower.
The moonshine, stealing o'er the scene
Had blended with the lights of eve:
And she was there, my hope, my joy,
My own dear Genevieve!.
She leant against the arméd man,
The statue of the arméd knight:
She stood and listened to my lay,
Amid the lingering light.
Few sorrows hath she of her own,
My hope ! my joy ! my Genevieve !
She loves me best, whene'er I sing
The songs that make her grieve.
I played a soft and doleful air,
I sang an old and moving story-
An old rude song, that suited well
That ruin wild and hoary.
She listened with a flitting blush,
With downcast eyes and modest grace:
For well she know, I could not choose
But gaze upon her face.
I told her of the Knight that wore
Upon his shield a burning brand:
And that for ten long years he wooed
The Lady of the Land.
I told her how he pined : and ah!
The deep, the low, the pleading tone
With which I sang another's love,
Interpreted my own.
She listened with a flitting blush,
With downcast eyes, and modest grace:
And she forgave me, that I gazed
Too fondly on her face!.
But when I told the cruel scorn
That crazed that bold and lovely Knight,
And that he crossed the mountain-woods,
Nor rested day nor night:
That sometimes from the savage den,
And sometimes from the darksome shade,
And sometimes starting up at once
In green and sunny glade,-
There came and looked him in the face
An angel beautiful and bright:
And that he knew it was a Fiend,
This miserable Knight!.
And that unknowing what he did,
He leaped amid a murderous band,
And saved from outrage worse than death
The Lady of the Land!.
And how she wept, and clasped his knees:
And how she tended him in vain-
And ever strove to expiate
The scorn that crazed his brain ;-
And that she nursed him in a cave:
And how his madness went away,
When on the yellow forest-leaves
A dying man he lay ;-
His dying words -but when I reached
That tenderest strain of all the ditty,
My faultering voice and pausing harp
Disturbed her soul with pity!.
All impulses of soul and sense
Had thrilled my guileless Genevieve:
The music and the doleful tale,
The rich and balmy eve:
And hopes, and fears that kindle hope,
An undistinguishable throng,
And gentle wishes long subdued,
Subdued and cherished long!.
She wept with pity and delight,
She blushed with love, and virgin-shame:
And like the murmur of a dream,
I heard her breathe my name.
Her bosom heaved -she stepped aside,
As conscious of my look she stepped-
The suddenly, with timorous eye
She fled to me and wept.
She half enclosed me with her arms,
She pressed me with a meek embrace:
And bending back her head, looked up,
And gazed upon my face.
'Twas partly love, and partly fear,
And partly 'twas a bashful art,
That I might rather feel, than see,
The swelling of her heart.
I calmed her fears, and she was calm,
And told her love with virgin pride:
And so I won my Genevieve,
My bright and beauteous Bride.
Samuel Taylor Coleridge (1772 – 1834)
Love
fleursdumal.nl magazine
More in: Archive C-D, Coleridge, Coleridge, Samuel Taylor
---
Fjodor Tjoettsjev
(1803-1873)
De twee zusjes
Ik zag jou bij je zusje staan,
In haar herkende ik jou weer,
De blik zo stil, de stem zo puur,
De frisheid van het ochtenduur,
het haar ondeugend als weleer!…
Het was of in een spiegelbeeld
nu alles weer aan mij verscheen:
Van vroeger tijd verdriet en vreugd,
Jouw nu voorgoed verloren jeugd,
Mijn liefde die allengs verdween!. . .
Fjodor Tjoettsjev, Двум сестрам, 1830
Vertaling Paul Bezembinder, 2017
Paul Bezembinder studeerde theoretische natuurkunde in Nijmegen. In zijn poëzie zoekt hij in vooral klassieke versvormen en thema's naar de balans tussen serieuze poëzie, pastiche en smartlap. Zijn gedichten (Nederlands) en vertalingen (Russisch-Nederlands) verschenen in verschillende (online) literaire tijdschriften. Voorbeelden van zijn werk zijn te vinden op zijn website, www.paulbezembinder.nl
fleursdumal.nl magazine
More in: Archive S-T, Tjoettsjev, Tjoettsjev, Fodor
---
William Blake
The Sick Rose
O Rose thou art sick.
The invisible worm.
That flies in the night
In the howling storm:
Has found out thy bed
Of crimson joy:
And his dark secret love
Does thy life destroy.
William Blake (1757 – 1827)
Poem: The Sick Rose
fleursdumal.nl magazine
More in: Archive A-B, Blake, William
---
Older Entries »
Thank you for reading FLEURSDUMAL.NL - magazine for art & literature