POETRY ARCHIVE
·
Laurence Binyon poetry: The Pity of It
·
The Unaccompanied. Poems by Simon Armitage
·
Jevgeni Baratynski: Ontgoocheling (vertaling Paul Bezembinder)
·
Kathryn Harkup: Making the Monster. The Science Behind Mary Shelley's Frankenstein
·
Pierre-Jean de Béranger: La double ivresse
·
G. K. Chesterton: The Strange Music
·
Hugo Ball: Früh, eh der Tag
·
Richard Burton: Across the Fields to Anne
·
Thomas Campion: From The Fourth Booke of Ayres
·
Lydia Maria Child: The New England Boy's Song About Thanksgiving Day
·
James Whitcomb Riley: The Bat
·
Afterland. Poems by Mai Der Vang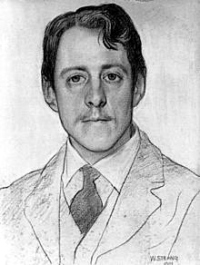 The Pity of It
I walked in loamy Wessex lanes, afar
From rail-track and from highway, and I heard
In field and farmstead many an ancient word
Of local lineage like "Thu bist," "Er war,"
"Ich woll," "Er sholl," and by-talk similar,
Nigh as they speak who in this month's moon gird
At England's very loins, thereunto spurred
By gangs whose glory threats and slaughters are.
Then seemed a Heart crying: "Whosoever they be
At root and bottom of this, who flung this flame
Between folk kin tongued even as are we,
"Sinister, ugly, lurid, be their fame;
May their familiars grow to shun their name,
And their brood perish everlastingly."
Laurence Binyon
(1869 – 1943)
The Pity of It
fleursdumal.nl magazine
More in: Archive A-B, CLASSIC POETRY, WAR & PEACE
---
A powerful new collection of poetry from the National Book Critics Circle Award nominee and recipient of the Forward Poetry Prize.
In The Unaccompanied, Armitage gives voice to the people of Britain with a haunting grace.
We meet characters whose sense of isolation is both emotional and political, both real and metaphorical, from a son made to groom the garden hedge as punishment, to a nurse standing alone at a bus stop as the centuries pass by, to a latter-day Odysseus looking for enlightenment and hope in the shadowy underworld of a cut-price supermarket.
We see the changing shape of England itself, viewed from a satellite "like a shipwreck's carcass raised on a sea-crane's hook, / nothing but keel, beams, spars, down to its bare bones."
In this exquisite collection, Armitage X-rays the weary but ironic soul of his nation, with its "Songs about mills and mines and a great war, / lines about mermaids and solid gold hills, / songs from broken hymnbooks and cheesy films"–in poems that blend the lyrical and the vernacular, with his trademark eye for detail and biting wit.
Simon Armitage was born in West Yorkshire and is Professor of Poetry at the University of Sheffield. A recipient of numerous prizes and awards, he has published eleven collections of poetry, including Seeing Stars, Paper Aeroplane: Selected Poems 1989 – 2014, and his acclaimed translation of Sir Gawain and the Green Knight.
The Shout: Selected Poems, was nominated for the National Book Critics Circle Award and his translation of the medieval poem Pearl received the 2017 PEN Award for Poetry in Translation. He writes extensively for radio and television, has published three best-selling non-fiction titles, and his theatre works include The Last Days of Troy, performed at Shakespeare's Globe in London. He has taught at the University of Iowa's Writers' Workshop, and in 2015 was appointed Professor of Poetry at Oxford University.
Simon Armitage
The Unaccompanied
Poems
Published by Knopf
Hardcover
$27.00
Aug. 2017
96 Pages
ISBN 9781524732424
new poetry
fleursdumal.nl magazine
More in: - Book News, Archive A-B, Archive A-B, Art & Literature News, EDITOR'S CHOICE
---
Ontgoocheling
Laat mij niet almaar zinloos lijden,
Zeg niet dat jij nog van mij houdt,
Wat er ook was in vroeger tijden,
Het laat mijn arme hart nu koud!
Nee, ik geloof niet in jouw liefde,
Nee, ik geloof daar niet meer aan,
Sinds jij mijn arme ziel zo griefde,
Kan ik mij niet meer laten gaan!
Vergeet de uren, thans vervlogen,
Vergroot de blinde wanhoop niet,
Mijn zieke hart, zozeer bedrogen,
Zag graag dat jij het rusten liet!
Ik slaap, ben net in slaap gevallen,
Vergeet jouw dromen van weleer,
Wat er ook was, 't is ons ontvallen,
Dit hart krijg jij niet wakker meer.
Jevgeni Baratynski,
(1800 – 1844)
Разуверение,
gedicht 1821,
vertaling Paul Bezembinder, 2016.
(Meer over Paul Bezembinder is te vinden op zijn website: www.paulbezembinder.nl)
fleursdumal.nl magazine
More in: Archive A-B, Archive A-B, Baratynski, Bezembinder, Paul, CLASSIC POETRY
---
The year 1818 saw the publication of one of the most influential science-fiction stories of all time.
Frankenstein: Or, Modern Prometheus by Mary Shelley had a huge impact on gothic horror and science-fiction genres, and her creation has become part of our everyday culture, from cartoons to Hallowe'en costumes. Even the name 'Frankenstein' has become a by-word for evil scientists and dangerous experiments. How did a teenager with no formal education come up with the idea for an extraordinary novel such as Frankenstein?
Clues are dotted throughout Georgian science and popular culture. The years before the book's publication saw huge advances in our understanding of the natural sciences, in areas such as electricity and physiology, for example. Sensational science demonstrations caught the imagination of the general public, while the newspapers were full of lurid tales of murderers and resurrectionists.
Making the Monster explores the scientific background behind Mary Shelley's book. Is there any science fact behind the science fiction? And how might a real-life Victor Frankenstein have gone about creating his monster? From tales of volcanic eruptions, artificial life and chemical revolutions, to experimental surgery, 'monsters' and electrical experiments on human cadavers, Kathryn Harkup examines the science and scientists that influenced Shelley, and inspired her most famous creation.
Kathryn Harkup is a chemist and author. Kathryn completed a PhD then a postdoc at the University of York before realising that talking, writing and demonstrating science appealed far more than spending hours slaving over a hot fume-hood. Kathryn went on to run outreach in engineering, computing, physics and maths at the University of Surrey, which involved writing talks on science and engineering topics that would appeal to bored teenagers, and she is now a science communicator delivering talks and workshops on the quirky side of science.
Making the Monster
The Science Behind Mary Shelley's Frankenstein
By: Kathryn Harkup
Published: 08-02-2018
Format: Hardback
Edition: 1st
Extent: 304 pp
ISBN: 9781472933737
Imprint: Bloomsbury Sigma
Illustrations: 11 black and white illustrations
Dimensions: 216 x 135 mm
£16.99
new books
fleursdumal.nl magazine
More in: - Book News, Archive G-H, Archive S-T, Archive S-T, Art & Literature News, Mary Shelley, Natural history, Percy Byssche Shelley, Shelley, Mary, Shelley, Percy Byssche, Tales of Mystery & Imagination
---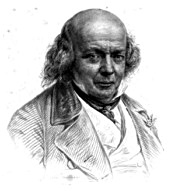 La double ivresse
Je reposais sous l'ombrage,
Quand Nœris vint m'éveiller :
Je crus voir sur son visage
Le feu du désir briller.
Sur son front Zéphyr agite
La rose et le pampre vert ;
Et de son sein qui palpite
Flotte le voile entrouvert.
Un enfant qui suit sa trace
(Son frère, si je l'en crois)
Presse pour remplir sa tasse
Des raisins entre ses doigts.
Tandis qu'à mes yeux la belle
Chante et danse à ses chansons,
L'enfant, caché derrière elle,
Mêle au vin d'affreux poisons.
Nœris prend la tasse pleine,
Y goûte, et vient me l'offrir.
Ah ! dis-je, la ruse est vaine :
Je sais qu'on peut en mourir.
Tu le veux, enchanteresse !
Je bois, dussé-je en ce jour
Du vin expier l'ivresse
Par l'ivresse de l'amour.
Mon délire fut extrême :
Mais aussi qu'il dura peu !
Ce n'est plus Nœris que j'aime,
Et Nœris s'en fait un jeu.
De ces ardeurs infidèles
Ce qui reste, c'est qu'enfin,
Depuis, à l'amour des belles
J'ai mêlé le goût du vin.
Pierre-Jean de Béranger
(1780-1857)
La double ivresse
Toutes les chansons de Béranger (1843)
fleursdumal.nl magazine
More in: Archive A-B, Archive A-B, Béranger, Pierre-Jean de
---
The Strange Music
Other loves may sink and settle, other loves may loose and slack,
But I wander like a minstrel with a harp upon his back,
Though the harp be on my bosom, though I finger and I fret,
Still, my hope is all before me : for I cannot play it yet.
In your strings is hid a music that no hand hath e'er let fall,
In your soul is sealed a pleasure that you have not known at all;
Pleasure subtle as your spirit, strange and slender as your frame,
Fiercer than the pain that folds you, softer than your sorrow's name.
Not as mine, my soul's annointed, not as mine the rude and light
Easy mirth of many faces, swaggering pride of song and fight;
Something stranger, something sweeter, something waiting you afar,
Secret as your stricken senses, magic as your sorrows are.
But on this, God's harp supernal, stretched but to be stricken once,
Hoary time is a beginner, Life a bungler, Death a dunce.
But I will not fear to match them—no, by God, I will not fear,
I will learn you, I will play you and the stars stand still to hear.
G. K. Chesterton
(1874-1936)
The Strange Music
fleursdumal.nl magazine
More in: # Music Archive, Archive C-D, Archive C-D, Chesterton, Gilbert Keith
---
Früh, eh der Tag
Früh, eh der Tag seine Schwingen noch regt,
Alles noch schlummert und träumet und ruht,
Blümchen noch nickt in der Winde Hut,
Eh noch im Forste ein Vogel anschlägt,
Schreitet ein Engel
Durchs tauweiße Land
Streut ans den Segen
Mit schimmernder Hand.
Und es erwachet die Au und der Wald.
Blumen bunt reiben die Äuglein sich klar,
Staunen und flüstern in seliger Schar.
Aufstrahlt die Sonne, ein Amselruf schallt.
Aber der Engel
Zog längst schon landaus.
Flog wieder heim
In sein Vaterhaus.
Hugo Ball
(1886-1927)
Gedicht: Früh, eh der Tag
fleursdumal.nl magazine
More in: Archive A-B, Ball, Hugo, Dada, DADA, Dadaïsme
---
Across the Fields to Anne
How often in the summer-tide,
His graver business set aside,
Has stripling Will, the thoughtful-eyed,
As to the pipe of Pan,
Stepped blithesomely with lover's pride
Across the fields to Anne.
It must have been a merry mile,
This summer stroll by hedge and stile,
With sweet foreknowledge all the while
How sure the pathway ran
To dear delights of kiss and smile,
Across the fields to Anne.
The silly sheep that graze to-day,
I wot, they let him go his way,
Nor once looked up, as who should say:
"It is a seemly man."
For many lads went wooing aye
Across the fields to Anne.
The oaks, they have a wiser look;
Mayhap they whispered to the brook:
"The world by him shall yet be shook,
It is in nature's plan;
Though now he fleets like any rook
Across the fields to Anne."
And I am sure, that on some hour
Coquetting soft 'twixt sun and shower,
He stooped and broke a daisy-flower
With heart of tiny span,
And bore it as a lover's dower
Across the fields to Anne.
While from her cottage garden-bed
She plucked a jasmine's goodlihede,
To scent his jerkin's brown instead;
Now since that love began,
What luckier swain than he who sped
Across the fields to Anne?
The winding path whereon I pace,
The hedgerow's green, the summer's grace,
Are still before me face to face;
Methinks I almost can
Turn poet and join the singing race
Across the fields to Anne!
Richard Burton
(1861-1940)
fleursdumal.nl magazine
More in: Archive A-B, Archive A-B, CLASSIC POETRY
---
From The Fourth Booke of Ayres  -VII-
There is a Garden in her face,
Where Roses and white Lillies grow;
A heav'nly paradice is that place,
Wherein all pleasant fruits doe flow.
There Cherries grow, which none may buy
Till Cherry ripe themselves doe cry.
Those Cherries fayrely doe enclose
Of Orient Pearle a double row,
Which when her lovely laughter showes,
They look like Rose-buds fill'd with snow.
Yet them nor Peere nor Prince can buy,
Till Cherry ripe themselves doe cry.
Her Eyes like Angels watch them still;
Her Browes like bended bowes doe stand,
Threatning with piercing frownes to kill
All that attempt with eye or hand
Those sacred Cherries to come nigh,
Till Cherry ripe themselves doe cry.
Thomas Campion
(1567-1620)
From The Fourth Booke of Ayres
VII
fleursdumal.nl magazine
More in: # Music Archive, Archive C-D, Archive C-D, CLASSIC POETRY
---
The New England Boy's Song
About Thanksgiving Day
Over the river, and through the wood,
To grandfather's house we go;
The horse knows the way,
To carry the sleigh,
Through the white and drifted snow .
Over the river, and through the wood,
To grandfather's house away !
We would not stop
For doll or top,
For 't is Thaksgiving day .
Over the river, and through the wood,
Oh, how the wind does blow !
It stings the toes,
And bites the nose,
As over the ground we go .
Over the river, and through the wood,
With a clear blue winter sky,
The dogs do bark,
And children hark,
As we go jingling by .
Over the river, and through the wood,
To have a first-rate play—
Hear the bells ring
Ting a ling ding,
Hurra for Thanksgiving day !
Over the river, and through the wood—
No matter for winds that blow;
Or if we get
The sleigh upset,
Into a bank of snow .
Over the river, and through the wood,
To see little John and Ann;
We will kiss them all,
And play snow-ball
And stay as long as we can .
Over the river, and through the wood,
Trot fast, my dapple grey !
Spring over the ground,
Like a hunting hound,
For 't is Thanksgiving day !
Over the river, and through the wood,
And straight through the barn-yard gate;
We seem to go
Extremely slow,
It is so hard to wait .
Over the river, and through the wood—
Old Jowler hears our bells;
He shakes his pow,
With a loud bow wow,
And thus the news he tells .
Over the river, and through the wood—
When grandmother sees us come,
She will say, Oh dear,
The children are here,
Bring a pie for every one .
Over the river, and through the wood—
Now grandmother's cap I spy !
Hurra for the fun !
Is the pudding done ?
Hurra for the pumpkin pie !
Lydia Maria Child
(1802-1880)
The New England Boy's Song About Thanksgiving Day
fleursdumal.nl magazine
More in: Archive C-D, Archive C-D, CLASSIC POETRY
---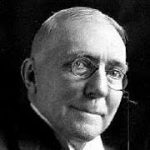 The Bat
I
Thou dread, uncanny thing,
With fuzzy breast and leathern wing,
In mad, zigzagging flight,
Notching the dusk, and buffeting
The black cheeks of the night,
With grim delight!
II
What witch's hand unhasps
Thy keen claw-cornered wings
From under the barn roof, and flings
Thee forth, with chattering gasps,
To scud the air,
And nip the ladybug, and tear
Her children's hearts out unaware?
III
The glowworm's glimmer, and the bright,
Sad pulsings of the firefly's light,
Are banquet lights to thee.
O less than bird, and worse than beast,
Thou Devil's self, or brat, at least,
Grate not thy teeth at me!
James Whitcomb Riley
(1849-1916)
The Bat
fleursdumal.nl magazine
More in: Archive Q-R, Archive Q-R, CLASSIC POETRY, Natural history
---
*Walt Whitman Award Winner 2016
*One of The New Yorker's Poetry I Was Grateful For in 2017, selected by Dan Chiasson
*One of The Brooklyn Rail's Best Books of 2017
"[Afterland] reminds us what a distinctive instrument the human imagination is, no matter what tune it plays. There is a story in this book, and an important one. . . . Vang writes strikingly, often chillingly visual poems, their images projected one at a time, like slides in a lecture, or perhaps in a trial. . . . Afterland works its wonders with an intentionally rationed vocabulary, its counters combined and recombined in poem after poem: stars, water, hair, bones, fire. . . . The style creates an atmosphere of impending marvels, and many of Vang's poems perform, in words, the transformations that they describe . . . . [Afterland] is among the most satisfying débuts by an American poet in some time."  — The New Yorker
"When I make the crossing, you must not be taken no matter what the current gives. When we reach the camp,
there will be thousands like us.?
If I make it onto the plane, you must follow me to the roads and waiting pastures of America.
We will not ride the water today on the shoulders of buffalo as we used to many years ago, nor will we forage?  for the sweetest mangoes.
I am refugee. You are too. Cry, but do not weep."  — from "Transmigration"
"Afterland has haunted me. I keep returning to read these poems aloud, hearing in them a language at once atavistic, contemporary, and profoundly spiritual. Mai Der Vang confronts the Secret War in Laos, the flight of the Hmong people, and their survival as refugees. That a poet could absorb and transform these experiences in a single generation—incising the page with the personal and collective utterances of both the living and the dead, in luminous imagery and a surprising diction that turns both cathedral and widow into verbs, offering both land and body as swidden (slashed and burned)—is nothing short of astonishing.Here is deep attention, prismatic intelligence, and fearless truth."  — Carolyn Forché, judge's statement for the Walt Whitman Award
Mai Der Vang
Afterland. Poems
Pages: 104
Pub Date: April 4, 2017
Poetry
Paperback, $16.00
ISBN: 978-1-55597-770-2
2016 Walt Whitman Award winner
new books
fleursdumal.nl magazine
More in: - Book News, - Book Stories, Archive U-V, Archive U-V, Art & Literature News, EDITOR'S CHOICE
---
Older Entries »
Thank you for reading FLEURSDUMAL.NL - magazine for art & literature