Photography
·
Hans Hermans: Landscape (104)
·
Paris Photo 2018 from 8 – 11 november in Grand Palais Paris
·
Dennis Whitehead: SHELL SHOCK. Twin Sisters Struck Down by the Horrors of World War I
·
Hans Hermans: Landscape (103)
·
Hans Hermans: Landscape (102)
·
The Great Nadar. The Man Behind the Camera by Adam Begley
·
Hans Hermans: Landscape (101)
·
Rick Warner: Godard and the Essay Film. A Form That Thinks
·
Designed in the USSR: 1950 -1989
·
Mijnheer Cros: Charles Cros
·
Glam Jail: Franco-Brazilian tale by Pol Kurucz
·
Exhibition Rasheed Araeen = A Retrospective (02/12/2017 – 25/03/2018)
Hans Hermans© photos: landscape
(104 – norway NO)
  # more  on  website  hans  hermans  photos  
fleursdumal.nl magazine
More in: FDM Art Gallery, Hans Hermans Photos, Photography
---
Paris Photo is the largest international art fair dedicated to the photographic medium and is held each November at the historic Grand Palais in Paris. Since 1997, the Fair's mission is to promote and nurture photographic creation and the galleries, publishers and artists at its source.
Paris Photo brings together up to 200 exhibitors from across the world, offering collectors and enthusiasts the most diverse and qualitative presentation of photography-driven projects today.
Leading galleries showcase historical and contemporary artworks from modern masters to young talents. Specialized publishers and art book dealers present unique and rare editions, as well as book launches and signature sessions with many of today's most renowned artists.
Paris Photo also provides visitors with first-hand insights and access to the art world. Programming includes curated exhibitions with renowned public and private institutions, awards, conversation cycles with curators, artists, collectors, and critics, and special events exploring the unique history of the medium; varying visions, practices and emerging trends.
In addition, the Fair's "In Paris during Paris Photo" programme reunites a dense network of cultural institutions throughout Paris comprising some of the most historically rich photographic collections in the world.
The 22nd edition of Paris Photo will take place Thursday, November 8 through Sunday, November 11 with a preview day on Wednesday, November 7 (by invitation only).
Grand Palais
Avenue Winston Churchill
75008 Paris
  #  more info on website Paris Photo 2018  
fleursdumal.nl magazine
More in: Art & Literature News, FDM Art Gallery, FDM in Paris, Photography
---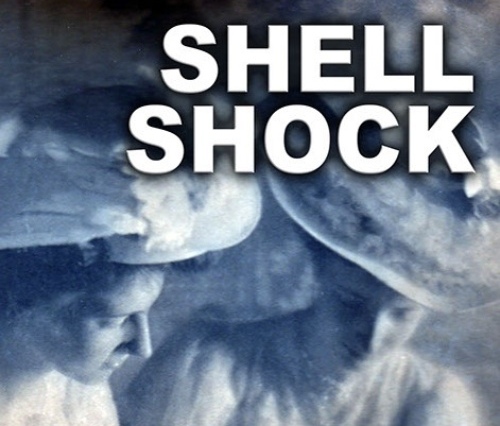 The true story of twin sisters, Dorothea and Gladys Cromwell, born into New York's Gilded Age, living lives of wealth and privilege, as told by Dennis Whitehead.

Amid the fervor of America's entry into the First World War, the sisters volunteered for service with the American Red Cross in France, a country they knew and loved. To French soldiers seeking refreshment and solace in the Red Cross canteen, the identical twins were known as anges jumeaux, the twin angels.
Witnessing the non-stop horrors in the worst fighting in the war, the sisters were utterly exhaustion, both mentally and physically, when they boarded the SS La Lorraine for the return journey home. They had wished to continue their service to the people of France after the fighting stopped but were convinced to return to New York by their brother.
What happened on that ship, on that frigid January 1919 evening, almost one-hundred years ago, is one of the great untold stories of World War I, and the impact that modern warfare had upon not just the men in the trenches, but upon its women and other non-combatants, as well as civilians, that remained unrecognized until the Vietnam War.
Dennis Whitehead: A native of Cincinnati and a graduate of Ohio University, Dennis Whitehead is a writer, photographer, and media producer in Arlington, Virginia.
Shell Shock: Twin Sisters Born Into New York's Gilded Age Struck Down by the Horrors of War
by Dennis Whitehead
Kindle Edition
$2,99
Available for download
Language: English
File Size: 27502 KB
Print Length: 52 pages
Publisher: MMImedia LLC (July 18, 2018)
Publication Date: July 18, 2018
Amazon Digital
# More information and link with Amazon Kindle Edition
Shell Shock is the story of the twin Cromwell sisters who served with the American Red Cross in World War I France. Witnessing the unrelenting horrors of war, the Cromwell sisters illustrate the unrecognized trauma wrought upon non-combatants in the First World War. Gladys Cromwell (1885-1919) was a very talented poet.
# Digital biography
American writers
Gladys Cromwell
fleursdumal.nl magazine
More in: #Biography Archives, *War Poetry Archive, - Book Stories, Archive C-D, Archive W-X, AUDIO, CINEMA, RADIO & TV, Gladys Cromwell, Photography, WAR & PEACE
---
Hans Hermans© photos: landscape
(103 – normandy F)
# more on website hans hermans photos
fleursdumal.nl magazine
More in: FDM Art Gallery, Hans Hermans Photos, Photography
---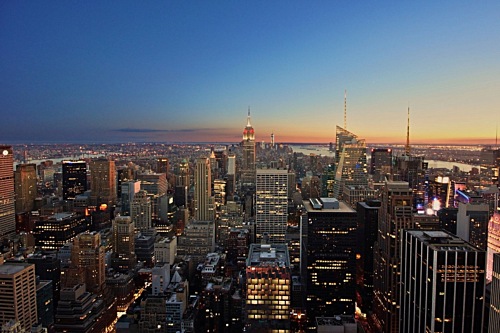 Hans Hermans© photos: landscape
(102 – new york usa)
# more on website hans hermans photos
fleursdumal.nl magazine
More in: FDM Art Gallery, Hans Hermans Photos, Photography
---
A dazzling, stylish biography of a fabled Parisian photographer, adventurer, and pioneer.
A recent French biography begins, Who doesn't know Nadar? In France, that's a rhetorical question. Of all of the legendary figures who thrived in mid-19th-century Paris—a cohort that includes Victor Hugo, Baudelaire, Gustave Courbet, and Alexandre Dumas—Nadar was perhaps the most innovative, the most restless, the most modern.
The first great portrait photographer, a pioneering balloonist, the first person to take an aerial photograph, and the prime mover behind the first airmail service, Nadar was one of the original celebrity artist-entrepreneurs. A kind of 19th-century Andy Warhol, he knew everyone worth knowing and photographed them all, conferring on posterity psychologically compelling portraits of Manet, Sarah Bernhardt, Delacroix, Daumier and countless others—a priceless panorama of Parisian celebrity.
Born Gaspard-Félix Tournachon, he adopted the pseudonym Nadar as a young bohemian, when he was a budding writer and cartoonist. Later he affixed the name Nadar to the façade of his opulent photographic studio in giant script, the illuminated letters ten feet tall, the whole sign fifty feet long, a garish red beacon on the boulevard. Nadar became known to all of Europe and even across the Atlantic when he launched "The Giant," a gas balloon the size of a twelve-story building, the largest of its time. With his daring exploits aboard his humongous balloon (including a catastrophic crash that made headlines around the world), he gave his friend Jules Verne the model for one of his most dynamic heroes.
The Great Nadar is a brilliant, lavishly illustrated biography of a larger-than-life figure, a visionary whose outsized talent and canny self-promotion put him way ahead of his time.
Adam Begley is the author of Updike. He was the books editor of The New York Observer for twelve years. He has been a Guggenheim fellow and a fellow at the Leon Levy Center for Biography. His writing has appeared in The New York Times, The Guardian, The Financial Times, The London Review of Books, and The Times Literary Supplement. He lives with his wife in Cambridgeshire.
"Irresistible. . . . A richly entertaining and thoughtful biography. . . . Begley seems wonderfully at home in the Second Empire, and shifts effortlessly between historical backgrounds, technical explanation, and close-up scenes, brilliantly recreating Nadar at work." —Richard Holmes, The New York Review of Books
The Great Nadar
The Man Behind the Camera
By Adam Begley
Arts & Entertainment
Biographies & Memoirs
History
Paperback
Jul 10, 2018
256 Pages
$16.00
Published by Tim Duggan Books
ISBN 9781101902622
new books
biographie Nadar
fleursdumal.nl magazine
More in: #Biography Archives, - Book News, - Book Stories, - Objets Trouvés (Ready-Mades), Art & Literature News, History of Britain, Photography
---
Hans Hermans© photos: landscape
(101 – lac du der F)
# more on website hans hermans photos
fleursdumal.nl magazine
More in: FDM Art Gallery, Hans Hermans Photos, Photography
---
Godard and the Essay Film offers a history and analysis of the essay film, one of the most significant forms of intellectual filmmaking since the end of World War II. Warner incisively reconsiders the defining traits and legacies of this still-evolving genre through a groundbreaking examination of the vast and formidable oeuvre of Jean-Luc Godard.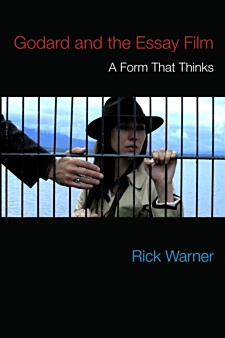 The essay film has often been understood by scholars as an eccentric development within documentary, but Warner shows how an essayistic process of thinking can materialize just as potently within narrative fiction films, through self-critical investigations into the aesthetic, political, and philosophical resources of the medium.
Studying examples by Godard and other directors, such as Orson Welles, Chris Marker, Agnès Varda, and Harun Farocki, Warner elaborates a fresh account of essayistic reflection that turns on the imaginative, constructive role of the viewer.
Through fine-grained analyses, this book contributes the most nuanced description yet of the relational interface between viewer and screen in the context of the essay film. Shedding new light on Godard's work, from the 1960s to the 2010s, in film, television, video, and digital stereoscopy, Warner distills an understanding of essayistic cinema as a shared exercise of critical rumination and perceptual discovery.
Rick Warner is an assistant professor of film in the Department of English and Comparative Literature at the University of North Carolina, Chapel Hill.
Godard and the Essay Film
A Form That Thinks
Rick Warner
Publication Date: July 2018
Categories: Film
Page Count: 288 pages
Size 6 x 9
Northwestern University Press
Cloth Text – $99.95
ISBN 978-0-8101-3738-7
Paper Text – $34.95
ISBN 978-0-8101-3737-0
new books
fleursdumal.nl magazine
More in: - Book News, - Bookstores, Archive G-H, Art & Literature News, AUDIO, CINEMA, RADIO & TV, Photography
---
A fascinating glimpse into design behind the Iron Curtain, revealed through the products and graphics of everyday Soviet life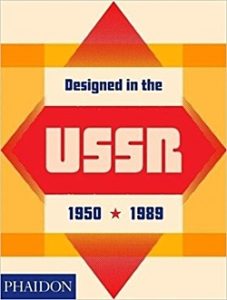 This captivating survey of Soviet design from 1950 to 1989 features more than 350 items from the Moscow Design Museum's unique collection.
From children's toys, homewares, and fashion to posters, electronics, and space-race ephemera, each object reveals something of life in a planned economy during a fascinating time in Russia's history.
Organized into three chapters – Citizen, State, and World – the book is a micro-to-macro tour of the functional, kitsch, politicized, and often avant-garde designs from this largely undocumented period.
Designed in the USSR: 1950-1989
Moscow Design Museum
Publisher: Phaidon Press
April 2018
Editions: Hardback
Language: English
Price: €34.95
Format: Hardback
Size: 270 x 205 mm
Pages: 240 pp
Illustrations: 350 illustrations
ISBN-10: 0714875570
ISBN-13: 978-0714875576
new books
fleursdumal.nl magazine
More in: - Book News, - Bookstores, Art & Literature News, Design, Illustrators, Illustration, Photography
---
Mijnheer Cros gaat op een bijzondere manier in op het leven van Charles Cros (1842-1888).

Deze literaire ingenieur (Liesbeth van Nes) en boeiende buitenstaander (Bernlef) kan worden genoemd als de literaire voorloper op Dada, het surrealisme en het absurdisme, maar ook als de commercieel weinig gewiekste uitvinder van de fonograaf, de kleurenfotografie en (met een knipoog) de communicatie met andere planeten.
Een bescheiden selectie van zijn poëzie en monologen vormt in samenhang met zijn hinkende privéleven, de springplank voor losjes op zijn leven geïnspireerde schetsen, in proza, poëzie en beeld van Harry van Doveren, Kreek Daey Ouwens, Theo Rikken en Ineke van Doorn.
Charles Cros (1842-1888) was een Frans dichter. Hij mag worden gezien als een van de literaire voorlopers van het dadaïsme, het surrealisme en het absurdisme. Daarnaast was hij uitvinder van de fonograaf en de kleurenfotografie. Het lukte hem echter niet deze uitvindingen te gelde te maken.
Mijnheer Cros
Cros, Charles
Rikken, Theo – Doveren, Harry van – Doorn, Ineke van – Daey Ouwens, Kreek
ISBN 978-90-8684-162-2
Formaat: 12.5 x 20 cm.
Omvang: 128 pag.
€17,50
2018
Uitgeverij IJzer
new books
fleursdumal.nl magazine
More in: - Book News, Archive C-D, Art & Literature News, Cros, Charles, DADA, Ouwens, Kreek Daey, Photography, SURREALISM
---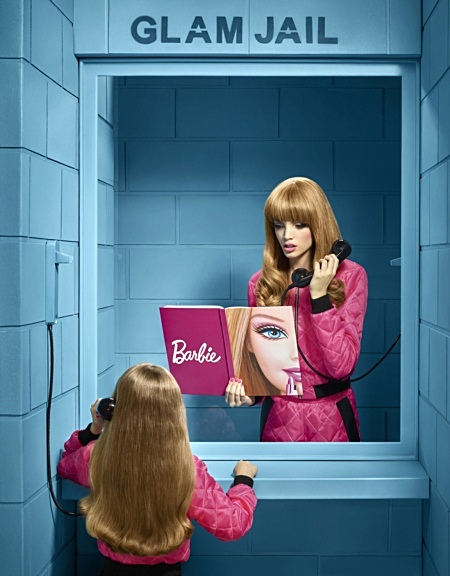 Glam Jail is a Franco-Brazilian tale by photographer Pol Kurucz about 11 eccentric inmates transforming a prison visitor's booth into a colorful fashion haven.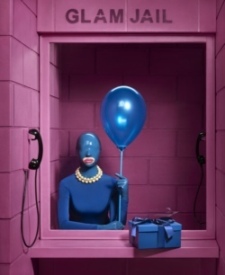 Through visual allegories and pop aesthetics the photographer challenges social and racial norms symbolized by the carceral universe. The shootings took place in the Offen Studio in Sao Paulo in August 2017. The series features local models, celebrities and dresses exclusively from local fashion brands.
Pol Kurucz was born with two different names to a French mother in a Hungarian hospital. His childhood hyperactivity was treated with theater, and theater was later treated with finance. By 27 he was a CEO by day and a stage director by night.
He then went on consecutive journeys to Bahrain and Brazil, to corporate islands and favelas. He has sailed on the shores of the adult industry and of militant feminism and launched a mainstream moneymaking restaurant loss making in its absurdity.
Pol was reborn in 2015 and merged his two names and his contradictory lives into one where absurdity makes sense. Today he works on eccentric fashion and fine art projects from his Sao Paulo studio.
His photos have been featured in over a hundred publications including: Vogue, ELLE, Glamour, The Guardian (Arts), Adobe Create, Hunger TV, Sleek and Nylon.
Credits
Photography and Art Direction: Pol Kurucz
Styling: Carolyna Mello
Set design: Nina Simao
Lighting and Tech.: Guilherme Griebler
Assistants: Lara Ferro, Mary Cruz, Claus Pinheiros, Monica Rodrigues
# Look for more photos & information on website pol kurucz
Glam Jail: a Franco-Brazilian tale by Pol Kurucz
fleursdumal.nl magazine
More in: AUDIO, CINEMA, RADIO & TV, Exhibition Archive, Magazines, Photography, Pol Kurucz, THEATRE
---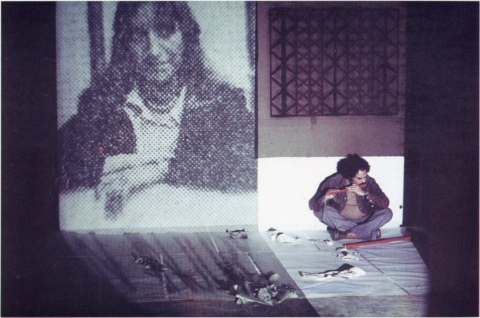 # Rasheed Araeen, Paki Bastard (Portrait of an Artist as a Black Person), 1977, courtesy the artist
The Van Abbemuseum will stage Rasheed Araeen: A Retrospective, the first comprehensive survey of the artist. The exhibition, spanning 60 years of work, presents a body of work that has had a profound influence on generations of artists, writers and thinkers.
Rasheed Araeen: A Retrospective is structured across five chapters: from his early experiments in painting in Karachi in the 1950s and early 60s, his pioneering minimalist sculptures carried out after his arrival in London in 1964, key pieces from the 70s and 80s following Araeen's political awakening, his nine panel cruciform works from the 80s and 90s and a selection of his new geometric paintings and wall structures. Alongside this, material relating to Araeen's writing, editorial and curatorial projects will be presented as part of an expanded artistic practice that in its scope and ambition continues to challenge the formal, ideological and political assumptions of Eurocentric modernism.
Publication:A monograph, edited by Nick Aikens and published by JRP Ringier in collaboration with Van Abbemuseum, MAMCO, BALTIC and Garage includes new essays by Aikens, Kate Fowle, Courtney Martin, Michael Newman, Gene Ray, Dominic Rhatz, John Roberts, Marcus du Sautoy, Zoe Sutherland and Kaelen Wilson-Goldie and an extensive conversation between Aikens and Araeen.
# Rasheed Araeen, The Reading Room, 2017, steel and glass tables, wooden stools, and copies of Third Text journal, courtesy the artist
Following the Van Abbemuseum Rasheed Araeen: A Retrospective will travel to MAMCO, Geneva, BALTIC Centre for Contemporary Art, Gateshead and Garage Centre for Contemporary Art, Moscow.
The exhibition is supported by Mondriaan Fund and Stichting Promotors van het Van Abbemuseum. The publication is generously supported by Aicon Gallery, New York, Grosvenor Gallery, London and Rossi Rossi, Hong Kong
exhibition
Rasheed Araeen
A Retrospective
02/12/2017 – 25/03/2018
spanning 60 years' work
Curators: Nick Aikens
van abbemuseum eindhoven
#  van abbemuseum eindhoven web
fleursdumal.nl magazine
More in: - Book News, Archive A-B, Art & Literature News, AUDIO, CINEMA, RADIO & TV, DICTIONARY OF IDEAS, Exhibition Archive, FDM Art Gallery, MONTAIGNE, Photography, Sculpture
---
Older Entries »
Thank you for reading FLEURSDUMAL.NL - magazine for art & literature