CLASSIC POETRY
«« Previous page
·
Sophie d'Arbouville: L'ange de poésie et la jeune femme
·
Paul Valéry: La Fausse Morte
·
Friedrich Hölderlin: Der Kirchhof (Gedicht)
·
Richard Le Gallienne: Summer Songs
·
Paul Valéry: Rêve
·
William Blake: The Little Vagabond
·
Richard Le Gallienne: "Face in the Tomb that Lies so Still"
·
Emily Dickinson: A Book (Poem)
·
Richard Le Gallienne: "I said – – I care not"
·
William Blake: The Grey Monk
·
Kom zijn liefste – over Herman Gorter ( 29 oktober 2020 – Hilversum)
·
Paul Valéry: Vue
L'ange de poésie
et la jeune femme
  L'ANGE DE POÉSIE.
Éveille-toi, ma sœur, je passe près de toi !
De mon sceptre divin tu vas subir la loi ;
Sur toi, du feu sacré tombent les étincelles,
Je caresse ton front de l'azur de mes ailes.
À tes doigts incertains, j'offre ma lyre d'or,
Que ton âme s'éveille et prenne son essor !…
Le printemps n'a qu'un jour, tout passe ou tout s'altère ;
Hâte-toi de cueillir les roses de la terre,
Et chantant les parfums dont s'enivrent tes sens,
Offre tes vers au ciel comme on offre l'encens !
Chante, ma jeune sœur, chante ta belle aurore,
Et révèle ton nom au monde qui l'ignore.
  LA JEUNE FEMME.
Grâce !.. éloigne de moi ton souffle inspirateur !
Ne presse pas ainsi ta lyre sur mon cœur !
Dans mon humble foyer, laisse-moi le silence ;
La femme qui rougit a besoin d'ignorance.
Le laurier du poète exige trop d'effort…
J'aime le voile épais dont s'obscurcit mon sort.
Mes jours doivent glisser sur l'océan du monde,
Sans que leur cours léger laisse un sillon sur l'onde ;
Ma voix ne doit chanter que dans le sein des bois,
Sans que l'écho répète un seul son de ma voix.
  L'ANGE DE POÉSIE.
Je t'appelle, ma sœur, la résistance est vaine.
Des fleurs de ma couronne, avec art je t'enchaîne :
Tu te débats en vain sous leurs flexibles nœuds.
D'un souffle dévorant j'agite tes cheveux,
Je caresse ton front de ma brûlante haleine !
Mon cœur bat sur ton cœur, ma main saisit la tienne ;
Je t'ouvre le saint temple où chantent les élus…
Le pacte est consommé, je ne te quitte plus !
Dans les vallons lointains suivant ta rêverie,
Je prêterai ma voix aux fleurs de la prairie ;
Elles murmureront : « Chante, chante la fleur
Qui ne vit qu'un seul jour pour vivre sans douleur. »
Tu m'entendras encor dans la brise incertaine
Qui dirige la barque en sa course lointaine ;
Son souffle redira : « Chante le ciel serein ;
Qu'il garde son azur, le salut du marin ! »
J'animerai l'oiseau caché sous le feuillage,
Et le flot écumant qui se brise au rivage ;
L'encens remplira l'air que tu respireras…
Et soumise à mes lois, ma sœur, tu chanteras !
  LA JEUNE FEMME.
J'écouterai ta voix, ta divine harmonie,
Et tes rêves d'amour, de gloire et de génie ;
Mon âme frémira comme à l'aspect des cieux…
Des larmes de bonheur brilleront dans mes yeux.
Mais de ce saint délire, ignoré de la terre,
Laisse-moi dans mon cœur conserver le mystère ;
Sous tes longs voiles blancs, cache mon jeune front ;
C'est à toi seul, ami, que mon âme répond !
Et si, dans mon transport, m'échappe une parole,
Ne la redis qu'au Dieu qui comprend et console.
Le talent se soumet au monde, à ses décrets,
Mais un cœur attristé lui cache ses secrets ;
Qu'aurait-il à donner à la foule légère,
Qui veut qu'avec esprit on souffre pour lui plaire ?
Ma faible lyre a peur de l'éclat et du bruit,
Et comme Philomèle, elle chante la nuit.
Adieu donc ! laisse-moi ma douce rêverie,
Reprends ton vol léger vers ta belle patrie !
L'ange reste près d'elle, il sourit à ses pleurs,
Et resserre les nœuds de ses chaînes de fleurs ;
Arrachant une plume à son aile azurée,
Il la met dans la main qui s'était retirée.
En vain elle résiste, il triomphe… il sourit…
Laissant couler ses pleurs, la jeune femme écrit.
Sophie d'Arbouville
(1810-1850)
Le chant du cygne
Poésies et nouvelles (1840)
• fleursdumal.nl
More in: Arbouville, Sophie d', Archive A-B, Archive A-B
---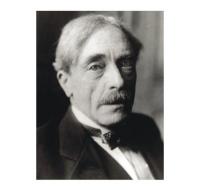 La Fausse Morte
Humblement, tendrement, sur le tombeau charmant
Sur l'insensible monument,
Que d'ombres, d'abandons, et d'amour prodiguée,
Forme ta grâce fatiguée,
Je meurs, je meurs sur toi, je tombe et je m'abats,
Mais à peine abattu sur le sépulcre bas,
Dont la close étendue aux cendres me convie,
Cette morte apparente, en qui revient la vie,
Frémit, rouvre les yeux, m'illumine et me mord,
Et m'arrache toujours une nouvelle mort
Plus précieuse que la vie.
Paul Valéry
(1871-1945)
La Fausse Morte
Poème
• fleursdumal.nl magazine
More in: Archive U-V, Archive U-V, Valéry, Paul
---
Der Kirchhof
Du stiller Ort, der grünt mit jungem Grase,
Da liegen Mann und Frau, und Kreuze stehn,
Wohin hinaus geleitet Freunde gehn,
Wo Fenster sind glänzend mit hellem Glase.
Wenn glänzt an dir des Himmels hohe Leuchte
Des Mittags, wann der Frühling dort oft weilt,
Wenn geistige Wolke dort, die graue, feuchte,
Wenn sanft der Tag vorbei mit Schönheit eilt!
Wie still ist′s nicht an jener grauen Mauer,
Wo drüber her ein Baum mit Früchten hängt;
Mit schwarzen tauigen, und Laub voll Trauer,
Die Früchte aber sind sehr schön gedrängt.
Dort in der Kirch ist eine dunkle Stille
Und der Altar ist auch in dieser Nacht geringe,
Noch sind darin einige schöne Dinge,
Im Sommer aber singt auf Feldern manche Grille.
Wenn einer dort Reden des Pfarrherrn hört,
Indes die Schar der Freunde steht daneben,
Die mit dem Toten sind, welch eignes Leben
Und welcher Geist, und fromm sein ungestört.
Friedrich Hölderlin
(1770 – 1843)
Der Kirchhof
Gedicht
• fleursdumal.nl magazine
More in: Archive G-H, Archive G-H, Hölderlin, Friedrich
---
Summer Songs
I
How thick the grass,
How green the shade–
All for love
And lovers made.
Wood-lilies white
As hidden lace–
Open your bodice,
That's their place.
See how the sun-god
Overpowers
The summer lying
Deep in flowers;
With burning kisses
Of bright gold
Fills her young womb
With joy untold;
And all the world
Is lad and lass,
A blue sky
And a couch of grass.
Summer is here–
let us drain
It all! it may
Not come again.
II
How the leaves thicken
On the boughs,
And the birds make
Their lyric vows.
O the beating, breaking
Heart of things,
The pulse and passion–
How it sings.
How it burns and flames
And showers,
Lusts and laughs, flowers
And deflowers.
III
Summer came,
Rose on rose;
Leaf on leaf,
Summer goes.
Summer came,
Song on song;
O summer had
A golden tongue.
Summer goes,
Sigh on sigh;
Not a rose
Sees him die.
Richard Le Gallienne
(1866 – 1947)
Summer Songs
From: The lonely Dancer and other Poems, 1913
•fleursdumal.nl magazine
More in: Archive G-H, Archive G-H, Gallienne, Richard Le
---
Rêve
Je rêve un fort splendide et calme, où la nature
S'endort entre la rive et le flot infini,
Près de palais portant des dômes d'or bruni,
Près des vaisseaux couvrant de drapeaux leur mâture.
Vers le large horizon où vont les matelots
Les cloches d'argent fin jettent leurs chants étranges.
L'enivrante senteur des vins et des oranges
Se mêle à la senteur enivrante des flots…
Une lente chanson monte vers les étoiles,
Douce comme un soupir, triste comme un adieu.
Sur l'horizon la lune ouvre son œil de feu
Et jette ses rayons parmi les lourdes voiles.
Brune à la lèvre rose et couverte de fards,
La fille, l'œil luisant comme une girandole,
Sur la hanche roulant ainsi qu'une gondole,
Hideusement s'en va sous les flots blafards.
Et moi, mélancolique amant de l'onde sombre,
Ami des grands vaisseaux noirs le silencieux,
J'erre dans la fraîcheur du vent délicieux
Qui fait trembler dans l'eau des lumières sans nombre.
Paul Valéry
(1871-1945)
Rêve
Poème
• fleursdumal.nl magazine
More in: Archive U-V, Archive U-V, Valéry, Paul
---
The Little Vagabond
Dear mother, dear mother, the Church is cold;
But the Alehouse is healthy, and pleasant, and warm.
Besides, I can tell where I am used well;
The poor parsons with wind like a blown bladder swell.
But, if at the Church they would give us some ale,
And a pleasant fire our souls to regale,
We'd sing and we'd pray all the livelong day,
Nor ever once wish from the Church to stray.
Then the Parson might preach, and drink, and sing,
And we'd be as happy as birds in the spring;
And modest Dame Lurch, who is always at church,
Would not have bandy children, nor fasting, nor birch.
And God, like a father, rejoicing to see
His children as pleasant and happy as he,
Would have no more quarrel with the Devil or the barrel,
But kiss him, and give him both drink and apparel.
William Blake
(1757 – 1827)
The Little Vagabond
• fleursdumal.nl magazine
More in: Archive A-B, Archive A-B, Blake, William, Tales of Mystery & Imagination
---
"Face in the Tomb
 that Lies so Still"
Face in the tomb, that lies so still,
May I draw near,
And watch your sleep and love you,
Without word or tear.
You smile, your eyelids flicker;
Shall I tell
How the world goes that lost you?
Shall I tell?
Ah! love, lift not your eyelids;
'Tis the same
Old story that we laughed at,–
Still the same.
We knew it, you and I,
We knew it all:
Still is the small the great,
The great the small;
Still the cold lie quenches
The flaming truth,
And still embattled age
Wars against youth.
Yet I believe still in the ever-living God
That fills your grave with perfume,
Writing your name in violets across the sod,
Shielding your holy face from hail and snow;
And, though the withered stay, the lovely go,
No transitory wrong or wrath of things
Shatters the faith–that each slow minute brings
That meadow nearer to us where your feet
Shall flicker near me like white butterflies–
That meadow where immortal lovers meet,
Gazing for ever in immortal eyes.
Richard Le Gallienne
(1866 – 1947)
"Face in the Tomb that Lies so Still"
From: The lonely Dancer and other Poems, 1913
• fleursdumal.nl magazine
More in: Archive G-H, Archive G-H, Galerie des Morts, Gallienne, Richard Le
---
 A Book
There is no frigate like a book
To take us lands away,
Nor any coursers like a page
Of prancing poetry.
This traverse may the poorest take
Without oppress of toll;
How frugal is the chariot
That bears a human soul!
Emily Dickinson
(1830-1886)
A Book
• fleursdumal.nl magazine
More in: - Book Stories, Archive C-D, Archive C-D, Dickinson, Emily
---
"I said–I care not"
I said–I care not if I can
But look into her eyes again,
But lay my hand within her hand
Just once again.
Though all the world be filled with snow
And fire and cataclysmal storm,
I'll cross it just to lay my head
Upon her bosom warm.
Ah! bosom made of April flowers,
Might I but bring this aching brain,
This foolish head, and lay it down
On April once again!
Richard Le Gallienne
(1866 – 1947)
"I said–I care not"
From: The lonely Dancer and other Poems, 1913
• fleursdumal.nl magazine
More in: Archive G-H, Archive G-H, Gallienne, Richard Le
---
The Grey Monk
"I die, I die!" the Mother said,
"My children die for lack of bread.
What more has the merciless Tyrant said?"
The Monk sat down on the stony bed.
The blood red ran from the Grey Monk's side,
His hands and feet were wounded wide,
His body bent, his arms and knees
Like to the roots of ancient trees.
His eye was dry; no tear could flow:
A hollow groan first spoke his woe.
He trembled and shudder'd upon the bed;
At length with a feeble cry he said:
"When God commanded this hand to write
In the studious hours of deep midnight,
He told me the writing I wrote should prove
The bane of all that on Earth I lov'd.
My Brother starv'd between two walls,
His Children's cry my soul appalls;
I mock'd at the rack and griding chain,
My bent body mocks their torturing pain.
Thy father drew his sword in the North,
With his thousands strong he marched forth;
Thy Brother has arm'd himself in steel
To avenge the wrongs thy Children feel.
But vain the Sword and vain the Bow,
They never can work War's overthrow.
The Hermit's prayer and the Widow's tear
Alone can free the World from fear.
For a Tear is an intellectual thing,
And a Sigh is the sword of an Angel King,
And the bitter groan of the Martyr's woe
Is an arrow from the Almighty's bow.
The hand of Vengeance found the bed
To which the Purple Tyrant fled;
The iron hand crush'd the Tyrant's head
And became a Tyrant in his stead."
William Blake
(1757 – 1827)
The Grey Monk
• fleursdumal.nl magazine
More in: Archive A-B, Archive A-B, Blake, William, Tales of Mystery & Imagination
---
Stichting Feest der Poëzie organiseert met Sociëteit "De Unie" Hilversum op donderdag 29 oktober 2020 in de serie Gooise dichters van het Feest der Poëzie een avond over Herman Gorter.
Herman Gorter, de dichter van 'Mei' ('Een nieuwe lente en een nieuw geluid…'), woonde een aantal jaren aan de Nieuwe 's-Gravelandseweg 66 in Bussum, in een huis naar ontwerp van architect Berlage.
Voordrachtskunstenaar Simon Mulder en soundscape-artiesten Beggar Brahim (elektrische gitaar) en Jesse LaChiffre (klarinet) brengen nummers van de CD 'Herman Gorter – Verzen 1890', waarbij de gedichten uit de lyrische, experimentele, sensitivistische periode van classicus, dichter en socialist Herman Gorter, een unieke samenklank aangaan met Beggar Brahims klanklandschappen.
Klassiek muziekduo Marleen van Os en Daan van de Velde brengt bijzondere en nauwelijks uitgevoerde liederen op teksten van Gorter, bijgestaan door sopraan Heleen Oomen.
Stadsdichter Mieke van Zonneveld brengt de gedichten van Gorter die zij als motto's in haar debuutbundel Leger gebruikte, en de daarbij behorende gedichten.
Verder bijzondere filmbeelden van Gorter van filminstituut Eye en de première van de videoclip 'In de zwarte nacht'.
Sociëteit "De Unie" Hilversum
donderdag 29 oktober 2020
20:00 – 22:00 uur
s-Gravelandseweg 57
1217 EH Hilversum
Reserveringen worden verzorgd door ticketkantoor.nl
#  Website Stichting Feest der Poëzie
• fleursdumal.nl magazine
More in: # Music Archive, #Editors Choice Archiv, Archive G-H, Archive G-H, Art & Literature News, AUDIO, CINEMA, RADIO & TV, Feest der Poëzie, Gorter, Herman
---
Vue
Si la plage planche, si
L'ombre sur l'œil s'use et pleure
Si l'azur est larme, ainsi
Au sel des dents pure affleure
La vierge fumée ou l'air
Que berce en soi puis expire
Vers l'eau debout d'une mer
Assoupie en son empire
Celle qui sans les ouïr
Si la lèvre au vent remue
Se joue à évanouir
Mille mots vains où se mue
Sous l'humide éclair de dents
Le très doux feu du dedans.
Paul Valéry
(1871-1945)
Vue
Poème
• fleursdumal.nl magazine
More in: Archive U-V, Archive U-V, Valéry, Paul
---
Older Entries »
« Newer Entries
Thank you for reading FLEURSDUMAL.NL - magazine for art & literature