CLASSIC POETRY
«« Previous page
·
Renée Vivien: Victoire (Poème)
·
Paul Valéry: Les Vaines Danseuses
·
Sophie d'Arbouville: Le chant du cygne
·
Albert Hagenaars: Orewoet
·
William Blake: To Tirzah
·
Mrs. Sigourne: Birds of Grace
·
Friedrich Hölderlin: Da ich ein Knabe war…
·
Mary Gardiner Horsford: Madeline. A Legend Of The Mohawk
·
Mrs. Sigourne: Lincoln
·
Mary Gardiner Horsford: The Poet's Lesson
·
Maria Janitschek: Ein modernes Weib (Gedicht)
·
Charles Sangster: Ingratitude
Victoire
Donne-moi tes baisers amers comme des larmes,
Le soir, quand les oiseaux s'attardent dans leurs vols.
Nos longs accouplements sans amour ont les charmes
Des rapines, l'attrait farouche des viols.
Repousse, délivrant ta haine contenue,
Le frisson de ma bouche éprise de ta chair.
Pour crier ton dégoût, dresse-toi, froide et nue,
Comme un marbre funèbre aux lueurs d'un éclair.
Tes yeux ont la splendeur auguste de l'orage…
Exhale ton mépris jusqu'en ta pâmoison,
O très chère ! — Ouvre-moi tes lèvres avec rage :
J'en boirai lentement le fiel et le poison.
J'ai l'émoi du pilleur devant un butin rare,
Pendant la nuit de fièvre où ton regard pâlit…
L'âme des conquérants, éclatante et barbare,
Chante dans mon triomphe au sortir de ton lit
Renée Vivien
born Pauline Mary Tarn;
(1877–1909)
Victoire.
Etudes et préludes
• fleursdumal.nl magazine
More in: Archive U-V, Archive U-V, Renée Vivien, Vivien, Renée
---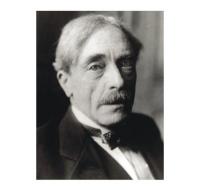 Les Vaines Danseuses
Celles qui sont des fleurs légères sont venues,
Figurines d'or et beautés toutes menues
Où s'irise une faible lune… Les voici
Mélodieuses fuir dans le bois éclairci.
De mauves et d'iris et de nocturnes roses
Sont les grâces de nuit sous leurs danses écloses.
Que de parfums voilés dispensent leurs doigts d'or !
Mais l'azur doux s'effeuille en ce bocage mort
Et de l'eau mince luit à peine, reposée
Comme un pâle trésor d'une antique rosée
D'où le silence en fleur monte… Encor les voici
Mélodieuses fuir dans le bois éclairci.
Aux calices aimés leurs mains sont gracieuses ;
Un peu de lune dort sur leurs lèvres pieuses
Et leurs bras merveilleux aux gestes endormis
Aiment à dénouer sous les myrtes amis
Leurs liens fauves et leurs caresses… Mais certaines,
Moins captives du rythme et des harpes lointaines,
S'en vont d'un pas subtil au lac enseveli
Boire des lys l'eau frêle où dort le pur oubli.
Paul Valéry
(1871-1945)
Les Vaines Danseuses
Poème
• fleursdumal.nl magazine
More in: Archive U-V, Archive U-V, Valéry, Paul
---
Le chant du cygne
Cygnes au blanc plumage, au port majestueux,
Est-il vrai, dites-moi, qu'un chant harmonieux,
De vos jours écoulés rompant le long silence,
Lorsque va se briser votre frêle existence,
Comme un cri de bonheur s'élève vers les cieux ?
Quand sous votre aile, un soir, votre long col se ploie
Pour le dernier sommeil… d'où vous vient cette joie ?
De vos jours rien ne rompt l'indolente douceur:
Lorsque tout va finir, cet hymne de bonheur,
Comme à des cœurs brisés, quel penser vous l'envoie ?
Ô cygnes de nos lacs ! votre destin est doux;
De votre sort heureux chacun serait jaloux.
Vous voguez lentement de l'une à l'autre rive,
Vous suivez les détours de l'onde fugitive:
Que ne puis-je en ces flots m'élancer avec vous!
Moi, sous l'ardent soleil, je demeure au rivage…
Pour vous, l'onde s'entr'ouvre et vous livre passage;
Votre col gracieux, dans les eaux se plongeant,
Fait jaillir sur le lac mille perles d'argent
Qui laissent leur rosée à votre blanc plumage;
Et les saules pleureurs, ondoyants, agités,
— Alors que vous passez, par le flot emportés —
D'un rameau caressant, doucement vous effleurent
Sur votre aile qui fuit quelques feuilles demeurent,
Ainsi qu'un souvenir d'amis qu'on a quittés.
Puis le soir, abordant à la rive odorante
Où fleurit à l'écart le muguet ou la menthe,
Sur un lit de gazon vous reposez, bercés
Par la brise des nuits, par les bruits cadencés
Des saules, des roseaux , de l'onde murmurante.
Oh ! pourquoi donc chanter un chant mélodieux
Quand s'arrête le cours de vos jours trop heureux ?
Pleurez plutôt, pleurez vos nuits au doux silence,
Les étoiles, les fleurs, votre fraîche existence;
Pourquoi fêter la mort ?… vous êtes toujours deux !
C'est à nous de chanter quand vient l'heure suprême,
Nous, tristes pèlerins, dont la jeunesse même
Ne sait pas découvrir un verdoyant sentier,
Dont le bonheur s'effeuille ainsi que l'églantier ;
Nous, si tôt oubliés de l'ami qui nous aime !
C'est à nous de garder pour un jour à venir,
Tristes comme un adieu, doux comme un souvenir,
Des trésors d'harmonie inconnus à la terre,
Qui ne s'exhaleront qu'à notre heure dernière.
Pour qui souffre ici-bas, il est doux de mourir!
Ô cygnes ! laissez donc ce cri de délivrance
À nos cœurs oppressés de muette souffrance ;
La vie est un chemin où l'on cache ses pleurs…
Celui qui les comprend est plus loin, est ailleurs.
À nous les chants !… la mort, n'est-ce pas l'espérance?
Sophie d'Arbouville
(1810-1850)
Le chant du cygne
Poésies et nouvelles (1840)
• fleursdumal.nl magazine

More in: Arbouville, Sophie d', Archive A-B, Archive A-B
---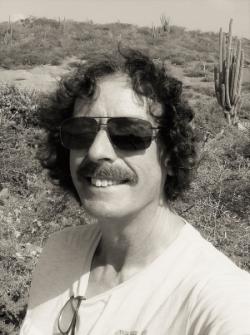 Orewoet
Hadewych
Te lang bezworen? Te kort? Het trillen
tussen hoofd en schoot ving alweer aan,
Brabants gestamel doordrong Latijnse beden
ende mijn herte ende mijn aderen ende alle mine lede
scudden ende beveden van begherten
om zichzelf tot voorbij de minne te verdoen,
niet in overgave maar in de gloed waar zij naar
was vernoemd, van strijd en geweld.
Jc begherde mijns liefs te vollen te ghebrukene ende
te bekinnenne ende te ghesmakene in allen vollen ghereke
en zij besteeg zijn aardse staat, bezatte zich
aan spijs en wijn, klauwde en beet, ontrukte
hen aan gebod en verbod van klooster en hemel.
Daer na quam hi selve te mi, ende nam mi alte male
insine arme ende dwanc mi ane heme
en met stijf gesloten ogen ervoer zij hoezeer zijn lijf
eiste dat zij hem nogmaals wilde in een lust die groter
dan woede, overvloediger dan offergaven was.
Nu hevestu mijns ghesmaect ende ontfaen van buten
ende van binnen; Ende du heves verstaen
die eneghe weghe die gheheel in mi beghinnen.
Albert Hagenaars
Orewoet.
Hadewych
gedicht
• fleursdumal.nl magazine
# Albert Hagenaars (1955) werd geboren in de grensstad Bergen op Zoom en was aanvankelijk werkzaam als beeldend kunstenaar en galeriehouder. Hij studeerde Nederlands en bracht veel tijd in Frankrijk door. In 1980 koos hij voor de literatuur. Werk van zijn hand verscheen in talrijke bladen en bloemlezingen, waaronder Maatstaf, De Tweede Ronde, Literair Akkoord, Raster, Poëziekrant en 'De Nederlandse poëzie van de negentiende en twintigste eeuw in 1000 en enige gedichten'. Behalve gedichten, romans en vertalingen schrijft hij ook kritieken over literatuur en moderne beeldende kunst voor tal van bladen (o.a. de Haagsche Courant) alsmede, sinds 1980 al, de Nederlandse Bibliotheek Dienst. In totaal verschenen tot nu toe 1500 besprekingen. Hagenaars werkt graag samen met kunstenaars en musici en ook met collega's uit andere taalgebieden. Enkele van zijn boeken werden vertaald; in het Duits, Frans, Indonesisch en Roemeens. Bovendien maakten componisten muziek bij werk van Albert Hagenaars. Jan Walraven produceerde een cd met muziek voor piano en orgel gebaseerd op de bundel 'Linguisticum'. De Amerikaanse musicus Dirk Stromberg koos 18 gedichten uit 'Tropendrift' voor een gelijknamige dubbel-cd met overwegend elektronische muziek. Hierop zijn de gedichten in de Engelse vertaling van John Irons te horen.
Albert Hagenaars maakte veel reizen, door o.a. de Verenigde Staten, Latijns-Amerika en bovenal het Verre Oosten. De laatste jaren woont hij deels in Indonesië, het geboorteland van zijn vrouw, Siti Wahyuningsih, met wie hij al ruim 200 Nederlandstalige gedichten van bekende en onbekende auteurs in Bahasa Indonesia vertaalde en publiceerde. Zijn belangrijkste thema's zijn mede daarom: reizen, identiteit en interculturele relaties. In 2007 ontving Hagenaars de Sakko-Prijs, een oeuvre-onderscheiding die jaarlijks beschikbaar wordt gesteld door Tamoil Nederland BV.
www.alberthagenaars.nl
More in: Archive G-H, Archive G-H, Hadewijch, Hagenaars, Albert
---
To Tirzah
Whate'er is born of mortal birth
Must be consumed with the earth,
To rise from generation free:
Then what have I to do with thee?
The sexes sprang from shame and pride,
Blown in the morn, in evening died;
But mercy changed death into sleep;
The sexes rose to work and weep.
Thou, mother of my mortal part,
With cruelty didst mould my heart,
And with false self-deceiving tears
Didst bind my nostrils, eyes, and ears,
Didst close my tongue in senseless clay,
And me to mortal life betray.
The death of Jesus set me free:
Then what have I to do with thee?
William Blake
(1757 – 1827)
To Tirzah
• fleursdumal.nl magazine
More in: Archive A-B, Archive A-B, Blake, William, Tales of Mystery & Imagination
---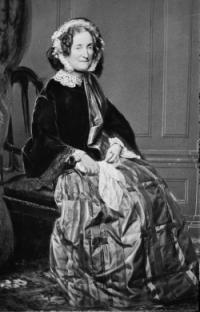 Birds of Grace
O little birds of grace,
To-day ye sweetly sing,
Yea, make my heart your nesting-place,
And all your gladness bring.
When ye are in my heart,
How swiftly pass the days!
The fears and doubts of life depart,
And leave their room to praise.
My work I find as play,
And all day long rejoice;
But, if I linger on my way,
I hear this warning voice:
_With fervor work and pray,
And let not coldness come,
Or birds of grace will fly away
To seek a warmer home_.
Mrs. Sigourne
(Lydia Huntley Sigourney,
1791 – 1865)
Birds of Grace
• fleursdumal.nl magazine
More in: Archive S-T, Archive S-T, CLASSIC POETRY
---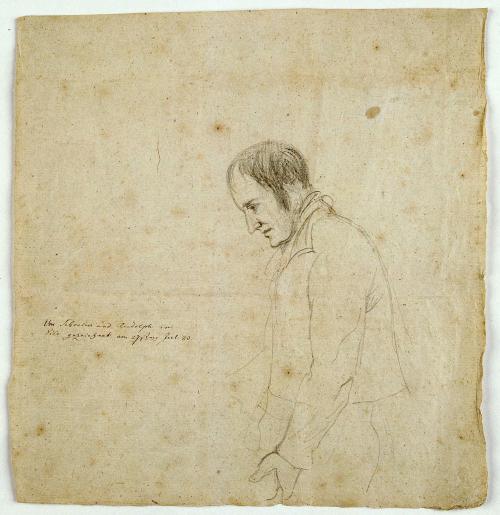 Da ich ein Knabe war…
Da ich ein Knabe war,
Rettet′ ein Gott mich oft
Vom Geschrei und der Ruthe der Menschen,
Da spielt′ ich sicher und gut
Mit den Blumen des Hains,
Und die Lüftchen des Himmels
Spielten mit mir.
Und wie du das Herz
Der Pflanzen erfreust,
Wenn sie entgegen dir
Die zarten Arme streken,
So hast du mein Herz erfreut
Vater Helios! und, wie Endymion,
War ich dein Liebling,
Heilige Luna!
Oh all ihr treuen
Freundlichen Götter!
Daß ihr wüßtet,
Wie euch meine Seele geliebt!
Zwar damals rieff ich noch nicht
Euch mit Nahmen, auch ihr
Nanntet mich nie, wie die Menschen sich nennen
Als kennten sie sich.
Doch kannt′ ich euch besser,
Als ich je die Menschen gekannt,
Ich verstand die Stille des Aethers
Der Menschen Worte verstand ich nie.
Mich erzog der Wohllaut
Des säuselnden Hains
Und lieben lernt′ ich
Unter den Blumen.
Im Arme der Götter wuchs ich groß.
Friedrich Hölderlin
(1770 – 1843)
Da ich ein Knabe war…
Gedicht
•fleursdumal.nl magazine
More in: Archive G-H, Archive G-H, Hölderlin, Friedrich
---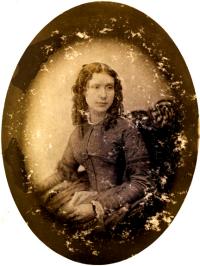 Madeline. A Legend Of The Mohawk
Where the waters of the Mohawk
Through a quiet valley glide,
From the brown church to her dwelling
She that morning passed a bride.
In the mild light of October
Beautiful the forest stood,
As the temple on Mount Zion
When God filled its solitude.
Very quietly the red leaves,
On the languid zephyr's breath,
Fluttered to the mossy hillocks
Where their sisters slept in death:
And the white mist of the Autumn
Hung o'er mountain-top and dale,
Soft and filmy, as the foldings
Of the passing bridal veil.
From the field of Saratoga
At the last night's eventide,
Rode the groom, – a gallant soldier
Flushed with victory and pride,
Seeking, as a priceless guerdon
From the dark-eyed Madeline,
Leave to lead her to the altar
When the morrow's sun should shine.
All the children of the village,
Decked with garland's white and red,
All the young men and the maidens,
Had been forth to see her wed;
And the aged people, seated
In the doorways 'neath the vine,
Thought of their own youth and blessed her,
As she left the house divine.
Pale she was, but very lovely,
With a brow so calm and fair,
When she passed, the benediction
Seemed still falling on the air.
Strangers whispered they had never
Seen who could with her compare,
And the maidens looked with envy
On her wealth of raven hair.
In the glen beside the river
In the shadow of the wood,
With wide-open doors for welcome
Gamble-roofed the cottage stood;
Where the festal board was waiting,
For the bridal guests prepared,
Laden with a feast, the humblest
In the little village shared.
Every hour was winged with gladness
While the sun went down the west,
Till the chiming of the church-bell
Told to all the hour for rest:
Then the merry guests departed,
Some a camp's rude couch to bide,
Some to bright homes, – each invoking
Blessings on the gentle bride.
Tranquilly the morning sunbeam
Over field and hamlet stole,
Wove a glory round each red leaf,
Then effaced the Frost-king's scroll:
Eyes responded to its greeting
As a lake's still waters shine,
Young hearts bounded, – and a gay group
Sought the home of Madeline.
Bird-like voices 'neath the casement
Chanted in the hazy air,
A sweet orison for wakening, –
Half thanksgiving and half prayer.
But no white hand drew the curtain
From the vine-clad panes before,
No light form, with buoyant footstep,
Hastened to fling wide the door.
Moments numbered hours in passing
'Mid that silence, till a fear
Of some unseen ill crept slowly
Through the trembling minstrels near,
Then with many a dark foreboding,
They, the threshold hastened o'er,
Paused not where a stain of crimson
Curdled on the oaken floor;
But sought out the bridal chamber.
God in Heaven! could it be
Madeline who knelt before them
In that trance of agony?
Cold, inanimate beside her,
By the ruthless Cow-boys slain
In the night-time whilst defenceless,
He she loved so well was lain;
O'er her bridal dress were scattered,
Stains of fearful, fearful dye,
And the soul's light beamed no longer
From her tearless, vacant eye.
Round her slight form hung the tresses
Braided oft with pride and care,
Silvered by that night of madness
With its anguish and despair.
She lived on to see the roses
Of another summer wane,
But the light of reason never
Shone in her sweet eyes again.
Once where blue and sparkling waters
Through a quiet valley run,
Fertilizing field and garden,
Wandered I at set of sun;
Twilight as a silver shadow
O'er the softened landscape lay,
When amid a straggling village
Paused I in my rambling way.
Plain and brown the church before me
In the little graveyard stood,
And the laborer's axe resounded
Faintly, from the neighboring wood.
Through the low, half-open wicket
Deeply worn, a pathway led:
Silently I paced its windings
Till I stood among the dead.
Passing by the grave memorials
Of departed worth and fame,
Long I paused before a record
That no pomp of words could claim:
Simple was the slab and lowly,
Shaded by a fragrant vine,
And the single name recorded,
Plainly writ, was "Madeline."
But beneath it through the clusters
Of the jessamine I read,
"Spes," engraved in bolder letters, –
This was all the marble said.
Mary Gardiner Horsford
(1824-1855)
Madeline. A Legend Of The Mohawk
•fleursdumal.nl magazine
More in: Archive G-H, Archive G-H, CLASSIC POETRY, Western Fiction
---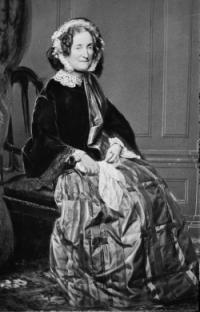 Lincoln
God placed on Lincoln's brow
A sad, majestic crown;
All enmity is friendship now,
And martyrdom renown.
A mighty-hearted man,
He toiled at Freedom's side,
And lived, as only heroes can,
The truth in which he died.
Like Moses, eyes so dim,
All signs he could not spell;
Yet he endured, as seeing Him
Who is invisible.
His life was under One
"Who made and loveth all;"
And when his mighty work was done,
How grand his coronal!
Mrs. Sigourne
(Lydia Huntley Sigourney,
1791 – 1865)
Lincoln
• fleursdumal.nl magazine
More in: Archive S-T, Archive S-T, CLASSIC POETRY
---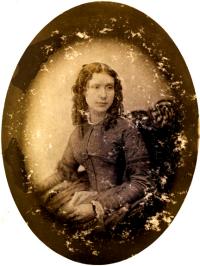 The Poet's Lesson
There came a voice from the realm of thought,
And my spirit bowed to hear,–
A voice with majestic sadness fraught,
By the grace of God most clear.
A mighty tone from the solemn Past,
Outliving the Poet-lyre,
Borne down on the rush of Time's fitful blast.
Like the cloven tongues of fire.
Wouldst thou fashion the song, O! Poet-heart,
For a mission high and free?
The drama of Life, in its every part,
Must a living poem be.
Wouldst thou speed the knight to the battle-field,
In a proven suit of mail?
On the world's highway, with Faith's broad shield,
The peril go forth to hail.
For the noble soul, there is noble strife,
And the sons of earth attain,
Through the wild turmoil and storm of Life,
To discipline, through pain.
Think not that Poesy liveth alone,
In the flow of measured rhyme;
The noble deed with a mightier tone
Shall sound through latest time.
Then poems two, at each upward flight,
In glorious measure fill;
Be the Poem in words, one of beauty and might,
But the Life one, loftier still.
Mary Gardiner Horsford
(1824-1855)
The Poet's Lesson.
• fleursdumal.nl magazine
More in: Archive G-H, Archive G-H, CLASSIC POETRY
---
Ein modernes Weib
Ein Mann beleidigte ein Weib. Es war
Von jenen schnöden Thaten eine, die
Kein Weib vergessen und vergeben kann.
Geraume Zeit verstrich. Da eines Abends
Ward an die Thür des Frevlers laut gepocht.
Er rief: "Herein", und sah voll tiefen Staunens,
In Trauerkleidern eine Frau vor sich.
Sie schlug den Schleier bald zurück. Er blickte
In ihre großen stolzerstarrten Augen,
In diese großen schmerzversengten Augen …
Er lächelte verlegen, denn ein Schauer
Erfaßte ihn … Er bot ihr höflich Platz,
Sie aber dankte, und mit ruhiger Stimme
Sprach sie zu ihm: "Du hast mich schwer beleidigt,
Es war nur Gott dabei … vor diesem Gott,
Vor dir, und mir allein, will ich den Flecken
Den Makel meiner Ehre, zugefügt
Von deiner Hand, verlöschen.
Höre nun!
Um dies zu thun, bleibt mir ein Mittel nur:
Ich kann nicht gehn, um einem fremden Menschen
Das was ich selbst mir kaum zu sagen wage,
Zu offenbaren. Für mich herrscht kein Richter,
Er wär′ denn blind und taub und stumm, deshalb
(Ein Schildern des Vergangenen glich′ aufs Haar
Der neuen That, hieß′ selber mich entehren),
Deshalb gibt′s eins nur: hier sind Waffen, wähle!"
Sie stellte auf den Tisch ein Kästchen hin
Und öffnete den Deckel. – –
Lange standen
Die beiden Menschen stumm. Er sah sie an,
Sie hielt das glänzend große Aug′ gerichtet
Fest auf die Waffen.
Plötzlich brach er aus
In lautes Lachen. Da durchglühte feurig
Ein tiefes Rot die farbenlosen Wangen
Der jungen Frau. Wie, wenn die ganze Antwort
Dies Lachen wär′? Sie hätte schreien mögen
Vor Wut und Elend. Aber sie bezwang sich,
Und sagte mild: "Wenn dir ein Unvorsichtiger
Zufällig auf den Fuß getreten wäre,
Du würdest ohne lange Ueberlegung
Ihm deine Karte in das Antlitz schleudern,
Nichts Lächerliches fändest du dabei.
Nun denk′: nicht auf den Fuß trat mir ein Mensch,
Mein Herz trat er in Stücke, meine Ehre!
Verlang′ ich mehr, als du verlangen würdest
Für einen unvorsichtigen Schritt, sag′ selbst,
Ist das nicht billig?"
Lächelnd sah er ih
Ins zornerglühte Antlitz. "Liebes Kind,
Du scheinst es zu vergessen, daß ein Weib
Sich nimmer schlagen kann mit einem Manne.
Entweder geh zum Richter, liebes Kind,
Gesteh ihm alles, gerne unterwerfe
Ich seinem Urteil mich. Nicht? Nun dann bleibt
Dir nur das eine noch: vergesse, was du
Beleidigung und Schmach nennst. Siehst du, Liebe,
Das Weib ist da zum Dulden und Vergeben …"
Jetzt lachte sie.
"Entweder Selbstentehrung
Wenn nicht, ein ruhiges Tragen seiner Schmach,
Und das, das ist die Antwort, die ein Mann
In unserer hellen Zeit zu geben wagt
Der Frau, die er beleidigt."
"Eine andere
Wär′ gegen den Brauch."
"So wisse, daß das Weib
Gewachsen ist im neunzehnten Jahrhundert,"
Sprach sie mit großem Aug′, und schoß ihn nieder.
Maria Janitschek
(1859 – 1927)
Gedicht
Ein modernes Weib
• fleursdumal.nl magazine
More in: Archive I-J, Archive I-J, CLASSIC POETRY, The Ideal Woman
---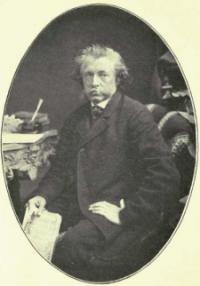 Ingratitude
Full on the wave the moonlight weeps,
To quiet its weary breast;
Cruelly cold the mad wave leaps,
With the moonshine on its crest;
Or with scowl, or growl, to the shore it creeps,
And sinks to its selfish rest.
Full on yon man-brute smiles the wife,
To gladden his turbid breast;
Savagely stern he seeks the life
Where he erewhile sought for zest;
With a curse, or worse, he ends the strife,
And sinks to his drunken rest.
Sea! has the moon no charms for thee
That can touch thy cruel breast?
Man! cannot woman's charity
Give ease to thy soul oppressed?
Thou shalt flee, O sea! the moon's witchery,
Till man has his final rest!
Charles Sangster
(1822 – 1893)
Ingratitude
• fleursdumal.nl magazine
More in: Archive S-T, Archive S-T, CLASSIC POETRY
---
Older Entries »
« Newer Entries
Thank you for reading FLEURSDUMAL.NL - magazine for art & literature