POETRY ARCHIVE
«« Previous page
·
William BLAKE: The Sick Rose
·
Vincent BERQUEZ: Satie in Paris
·
John LEONARD poetry: The Enlightenment
·
Innokenti ANNENSKI: Het afscheid
·
William WORDSWORTH: I wandered lonely as a cloud
·
NOVALIS: Zu Sophiens Geburtstag
·
Bert BEVERS: Niet meer voor zichzelf
·
POETRY INTERNATIONAL 2017 vandaag van start
·
Emile VERHAEREN: La crypte
·
Sibylla SCHWARZ: Ach wiltu mich verlassen
·
Edward LEAR: The Quangle Wangles Hat
·
Lord BYRON: Darkness
William Blake
The Sick Rose
O Rose thou art sick.
The invisible worm.
That flies in the night
In the howling storm:
Has found out thy bed
Of crimson joy:
And his dark secret love
Does thy life destroy.
William Blake (1757 – 1827)
Poem: The Sick Rose
fleursdumal.nl magazine
More in: Archive A-B, Blake, William
---
Satie in Paris
Fleeting smoke mesmeric in sound-time,
jumping drone-tones from unsettling man
playing in a lonely shadowed singularity.
Fibrous flickering feet clicking-bawdy songs,
bulking up the waltz, stop-start stutter-noises,
speeding up the early morning cold hands
gravely, moving-pictures pass hysterically by.
The music begins mysteries in living forms,
belting down the hearts of crowds,
walking through the buzzing boulevards,
the actual grudge-work in mortified factories,
a wet-grey urban poverty engulfing the absurd.
He viewed from after and before the effect
of a cheapened life in warfare, in commerce,
before the new migration, the great conflagration,
in revolutions of our hearts, in the light of night,
from the torpedo tobacco begging for fire in bad air.
The wormlike moveable-mass sought salvation
and received craters full of broken sons instead.
Ironic cabaret music played out the times and died.
Underground chambers of rebel artists and composers
seethed sexual ballets, arm-twisted around perversities
in eccentric poses, the dance twisting towards the next.
26.04.09
Vincent Berquez
Vincent Berquez is a London–based artist and poet.
fleursdumal.nl magazine
More in: Archive A-B, Berquez, Vincent, Erik Satie, Satie, Erik, Vincent Berquez
---
The Enlightenment
'It happened on July 10, towards dusk,
Right up on that ridge there;
He told me about it himself.
What? Well in Year 1 of course.
To begin with it wasn't anything
Like you hear now, it was,
He told me, just a confirmation
Of everything he already knew
And trusted. He told me that it felt
As though he had plunged into the current
Of the world and found those familiar things
There.
                       It was much, much later
That they got the marketing right—
So it isn't anything like that now,
But it began like that, trust me.'
John Leonard
John Leonard lives in Canberra, Australia.
More poetry on website: www.jleonard.net
fleursdumal.nl magazine
More in: Archive K-L, Leonard, John
---
Innokenti Annenski
(1855–1909)
Het afscheid
Ze hebben opgeruimd. Met zadeldoek
zijn spiegelbeeld en vleugel afgedaan;
de Dood heeft gister na het huisbezoek
de voordeur op een kiertje laten staan.
De scheurkalender kan naar het papier,
het polshorloge loopt nog mooi op tijd;
het zuurstofmasker was op zijn manier,
blauw aanlopend, getuige van de strijd.
Het is vol afschuw dat ik hiernaar kijk…
dit… dit is mijn ik, mijn lichaam niet…
't is of het Zijn de woning van mijn lijk
al door een vreemdeling betrekken liet.
Innokenti Annenski, У гроба, 1904
Vertaling Paul Bezembinder 2017
Paul Bezembinder: zijn gedichten en vertalingen verschenen in verschillende (online) literaire tijdschriften. Zie meer op zijn website: www.paulbezembinder.nl
fleursdumal.nl magazine
More in: Annenski, Annenski, Innokenti, Archive A-B
---
William Wordsworth
I wandered lonely as a cloud
I wandered lonely as a cloud
That floats on high o'er vales and hills,
When all at once I saw a crowd,
A host, of golden daffodils;
Beside the lake, beneath the trees,
Fluttering and dancing in the breeze.
Continuous as the stars that shine
And twinkle on the milky way,
They stretched in never-ending line
Along the margin of a bay:
Ten thousand saw I at a glance,
Tossing their heads in sprightly dance.
The waves beside them danced, but they
Out-did the sparkling leaves in glee;
A poet could not be but gay,
In such a jocund company!
I gazed—and gazed—but little thought
What wealth the show to me had brought:
For oft, when on my couch I lie
In vacant or in pensive mood,
They flash upon that inward eye
Which is the bliss of solitude;
And then my heart with pleasure fills,
And dances with the daffodils.
William Wordsworth (1770 – 1850)
I wandered lonely as a cloud
fleursdumal.nl magazine
More in: Archive W-X, Wordsworth, Wordsworth, William
---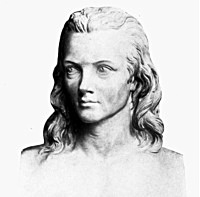 Novalis
Zu Sophiens Geburtstag
Wer ein holdes Weib errungen
Stimme seinen Jubel ein.
Mir ist dieser Wurf gelungen
Töne Jubel – die ist mein.
So hat nie das Herz geschlagen
Nie so hoch und nie so gut.
Künftig neigt vor meinen Tagen
Selbst der Glücklichste den Hut.
Fest umschlingt den Bund der Herzen
Nun der Ring der Ewigkeit,
Und es bricht der Stab der Schmerzen
Am Altar der Einigkeit.
O –! im Himmel ist geschlossen
Unsrer Herzen süßer Bund.
Ist ein beßrer Spruch entflossen
Je des Schicksals weisen Mund?
Dir gehört nun was ich habe,
Was ich denke fühle bin,
Und du nimmst nun jede Gabe
Meines Schicksals für dich hin.
Was ich sucht, hab ich gefunden,
Was ich fand, das fand auch mich,
Und die Geißel meiner Stunden
Zweifelsucht und Leichtsinn wich.
Nimmer soll mein Mund dich loben
Weil mein Herz zu warm dich ehrt.
Tief im Busen aufgehoben
Wohne heimlich mir dein Wert.
Wenn ich wunde Herzen heile
Jede Stunde besser bin
Nie im Guten lässig weile
Dieses Lob nimm dir dann hin.
Liebes Mädchen deiner Liebe
Dank ich Achtung noch und Wert,
Wenn sich unsre Erdenliebe
Schon in Himmelslust verklärt.
Ohne dich wär ich noch lange
Rastlos auf und ab geschwankt,
Und auf meinem Lebensgange
Oft am Überdruß erkrankt.
Wenn nur unsre Mutter wieder
Frisch und ledig bei uns steht
Und im Kreise unsrer Brüder
Stolz die Friedensfahne weht.
Wenn dann noch ein Süßer Trauter
Unsre Lolly fest umschlang –
O –! Dann tönt noch zehnfach lauter
Unsres Jubels Hochgesang.
Wenig still durchhoffte Jahre
Leiten unverwandt zum Ziel,
Wo am glücklichen Altare
Endet unsrer Wünsche Spiel,
Uns, auf ewig Eins, verschwinden,
Wölkchen gleich, des Lebens Mühn
Und um unsre Herzen winden
Kränze sich von Immergrün.
Novalis (1772 – 1801)
Gedicht: Zu Sophiens Geburtstag
fleursdumal.nl magazine
More in: Archive M-N, Novalis, Novalis
---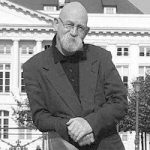 Niet meer voor zichzelf
Het kan hier zo langzaam als vroeger
als je dat wilt. Maar verleden kan
wel niet meer voor zichzelf zorgen.
Het blijft hangen in bedonderde
takken, halve waarheden mitsgaders
winderige gestalten in zuinig bruin.
Wie wolken wil vergeet best de wind niet.
Bert Bevers
Uit de Enghuizer Dialogen VIII,
Het Web, Doetinchem, 2017
Bert Bevers gedichten
fleursdumal.nl magazine
More in: Archive A-B, Bevers, Bert
---
Poetry International 2017
van 30 mei t.m. 4 juni in Rotterdam
Meer info over het programma:
# website poetry international
fleursdumal.nl magazine
More in: - Book Lovers, Art & Literature News, CINEMA, RADIO & TV, MODERN POETRY, POETRY ARCHIVE, Poetry International, STREET POETRY
---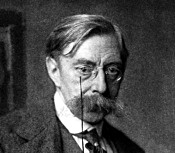 Emile Verhaeren
La crypte
Égarons-nous, mon âme, en ces cryptes funestes,
Où la douleur, par des crimes, se définit,
Où chaque dalle, au long du mur, atteste
Qu'un meurtre noir, à toute éternité,
Est broyé là, sous du granit.
Des pleurs y tombent sur les morts ;
Des pleurs sur des corps morts
Et leurs remords,
Y tombent ;
Des coeurs ensanglantés d'amour
Se sont jadis aimés,
Se sont tués, quoique s'aimant toujours,
Et s'entendent, les nuits, et s'entendent, les jours,
Se taire ou s'appeler, parmi ces tombes.
Le vent qui passe et que l'ombre y respire,
Est moite et lourd et vieux de souvenirs ;
On l'écoute, le soir, l'haleine suspendue ;
Et l'on surprend des effluves voler
Et s'attirer et se frôler.
Oh ! ces caves de marbre en sculpture tordues.
La vie, au-delà de la mort encor vivante,
La vie approfondie en épouvante,
Perdure là, si fort,
Qu'on croit sentir, dans les murailles,
Avec de surhumains efforts,
Battre et s'exalter encor
Tous ces coeurs fous, tous ces coeurs morts,
Qui ont vaincu leurs funérailles.
Reposent là des maîtresses de rois
Dont le caprice et le délire
Ont fait se battre des empires ;
Des conquérants, dont les glaives d'effroi
Se brisèrent, entre des doigts de femme ;
Des poètes fervents et clairs
De leur ivresse et de leur flamme,
Qui périrent, en chantant l'air
Triste ou joyeux qu'aimait leur dame.
Voici les ravageurs et les ardents
Dont le baiser masquait le coup de dents ;
Les fous dont le vertige aimait l'abîme
Qui dépeçaient l'amour en y taillant un crime ;
Les violents et les vaincus du sort
Ivres de l'inconnu que leur offrait la mort ;
Enfin, les princesses, les reines,
Mortes – depuis quels temps et sur quels échafauds ? –
Quand le peuple portait des morts, comme drapeaux,
Devant ses pas rués vers la conquête humaine.
Égarons-nous, mon âme, en ces cryptes de deuil,
Où, sous chaque tombeau, où, dans chaque linceul,
On écoute les morts si terriblement vivre.
Leur désespoir superbe et leur douleur enivrent,
Car, au-delà de l'agonie, ils ont planté
Si fortement et si tragiquement leur volonté
Que leur poussière encore est pleine
Des ferments clairs de leur amour et de leur haine.
Leurs passions, bien qu'aujourd'hui sans voix,
S'entremordent, comme autrefois,
Plus féroces depuis qu'elles se sentent
Libres, dans ce palais de la clarté absente.
Regard d'orgueil, regard de proie,
Fondent l'un sur l'autre, sans qu'on les voie,
Pour se percer et s'abîmer, en des ténèbres.
Autour des vieux granits et des pierres célèbres,
Parfois, un remuement de pas guerriers s'entend
Et tel héros debout dans son orgueil, attend
Que, sur son socle orné de combats rouges,
Soudain le bronze et l'or de la bataille bougent.
Tout drame y vit, les yeux hagards, le poing fermé,
Et traîne, à ses côtés, le désespoir armé ;
L'envie et le soupçon aux carrefours s'abouchent ;
Des mots sont étouffés, par des mains, sur des bouches ;
Des bras se nouent et se dénouent, ardents et las ;
Dans l'ombre, on croirait voir luire un assassinat ;
Mille désirs qui se lèvent et qui avortent,
D'un large élan vaincu, battent toujours les portes ;
L'intermittent reflet de vieux flambeaux d'airain
Passe, le long des murs, en gestes surhumains ;
On sent, autour de soi, les passions bandées,
Sur l'arc silencieux des plus sombres idées ;
Tout est muet et tout est haletant ;
La nuit, la fièvre encore augmente et l'on entend
Un bruit pesant sortir de terre
Et se rompre les plombs et se fendre les bières !
Oh, cette vie aiguë et toute en profondeur,
Si ténébreuse et si trouble, qu'elle fait peur !
Cette vie âpre, où les luttes s'accroissent
A force de volonté,
Jusqu'à donner l'éternité
Pour mesure à son angoisse,
Mon coeur, sens-tu, comme elle est effrénée
En son spasme suprême et sa ferveur damnée ?
Soit par pitié, soit parce qu'elle
Concentre, en son ardeur, toute l'âme rebelle,
Incline-toi, vers son mystère et sa terreur,
Ô toi, qui veux la vie à travers tout, mon coeur !
Pèse sa crainte et suppute ses rages
Et son entêtement, en ces conflits d'orages,
Toujours exaspéré, jusqu'au suprême effort ;
Sens les afflux de joie et les reflux de peine
Passer, dans l'atmosphère, et enfiévrer la mort ;
Songe à tous tes amours, songe à toutes tes haines,
Et plonge-toi, sauvage et outrancier,
Comme un rouge faisceau de lances,
En ce terrible et fourmillant brasier
De violence et de silence.
Emile Verhaeren (1855-1916) poésie
fleursdumal.nl magazine
More in: Archive U-V, Verhaeren, Emile
---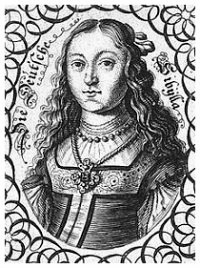 Sibylla Schwarz
Ach wiltu mich verlassen
Ach wiltu mich verlassen,
O liebste Galate?
du meinst, die ich nicht seh,
die müß ich auch fort hassen;
Nein, ich lieb solcher massen,
daß ich für dich vergeh,
und schmeltze, wie der Schne,
den Phebus pflegt zu fassen.
Du bist mein Freud und Wonn'
und meines Hertzens Sonn'!
Ach sih', ich bin ergeben
dem, das du wenig liebst,
und darüm mich betrübst,
dem losen Venus Leben.
Sibylla Schwarz (1621 – 1638)
Gedicht: Ach wiltu mich verlassen
fleursdumal.nl magazine
More in: Archive S-T, SIbylla Schwarz
---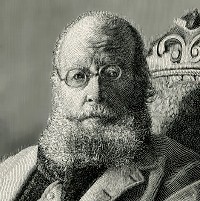 Edward Lear
The Quangle Wangles Hat
On the top of the Crumpetty Tree
The Quangle Wangle sat,
But his face you could not see,
On account of his Beaver Hat.
For his hat was a hundred and two feet wide,
With ribbons and bibbons on every side
And bells, and buttons, and loops, and lace,
So that nobody ever could see the face
Of the Quangle Wangle Quee.
The Quangle Wangle said
To himself on the Crumpetty Tree,
Jam; and jelly; and bread;
Are the best food for me!
But the longer I live on this Crumpetty Tree
The plainer than ever it seems to me
That very few people come this way
And that life on the whole is far from gay!'
Said the Quangle Wangle Quee.
But there came to the Crumpetty Tree,
Mr. and Mrs. Canary;
And they said, Did you ever see
Any spot so charmingly airy?
May we build a nest on your lovely Hat?
Mr. Quangle Wangle, grant us that!
O please let us come and build a nest
Of whatever material suits you best,
Mr. Quangle Wangle Quee!'
And besides, to the Crumetty Tree
Came the Stork, the Duck, and the Owl;
The Snail, and the Bumble-Bee,
The Frog, and the Fimble Fowl;
The Fimble Fowl, with a Corkscrew leg;
And all of them said, We humbly beg,
We may build our homes on your lovely Hat,
Mr. Quangle Wangle, grant us that!
Mr. Quangle Wangle Quee!
And the Golden Grouse came there,
And the Pobble who has no toes,
And the small Olympian bear,
And the Dong with a luminous nose.
And the Blue Babboon, who played the flute,
And the Orient Calf from the Land of Tute,
And the Attery Squash, and the Bisky Bat,
All came and built on the lovely Hat
Of the Quangle Wangle Quee.
And the Quangle Wangle said
To himself on the Crumpetty Tree,
When all these creatures move
What a wonderful noise there'll be!'
And at night by the light of the Mulberry moon
They danced to the flute of the Blue Babboon,
On the broad green leaves of the Crumpetty Tree,
And all were as happy as happy could be,
With the Quangle Wangle Quee.
Edward Lear (1812 – 1888)
The Quangle Wangles Hat
fleursdumal.nl magazine
More in: Archive K-L, Edward Lear, LIGHT VERSE
---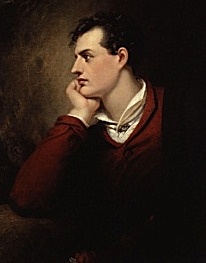 Lord Byron
Darkness
I had a dream, which was not all a dream.
The bright sun was extinguish'd, and the stars
Did wander darkling in the eternal space,
Rayless, and pathless, and the icy earth
Swung blind and blackening in the moonless air;
Morn came, and went and came, and brought no day,
And men forgot their passions in the dread
Of this desolation; and all hearts
Were chill'd into a selfish prayer for light:
And they did live by watchfires – and the thrones,
The palaces of crowned kings, the huts,
The habitations of all things which dwell,
Were burnt for beacons; cities were consumed,
And men were gathered round their blazing homes
To look once more into each other's face;
Happy were those who dwelt within the eye
Of the volcanos, and their mountain-torch:
A fearful hope was all the world contain'd;
Forest were set on fire but hour by hour
They fell and faded and the crackling trunks
Extinguish'd with a crash and all was black.
The brows of men by the despairing light
Wore an unearthly aspect, as by fits
The flashes fell upon them; some lay down
And hid their eyes and wept; and some did rest
Their chins upon their clenched hands, and smiled;
And others hurried to and fro, and fed
Their funeral piles with fuel, and looked up
With mad disquietude on the dull sky,
The pall of a past world; and then again
With curses cast them down upon the dust,
And gnash'd their teeth and howl'd: the wild birds shriek'd,
And, terrified, did flutter on the ground,
And flap their useless wings; the wildest brutes
Came tame and tremolous; and vipers crawl'd
And twined themselves among the multitude,
Hissing, but stingless, they were slain for food:
And War, which for a moment was no more,
Did glut himself again; a meal was bought
With blood, and each sate sullenly apart
Gorging himself in gloom: no love was left;
All earth was but one thought and that was death,
Immediate and inglorious; and the pang
Of famine fed upon all entrails men
Died, and their bones were tombless as their flesh;
The meagre by the meagre were devoured,
Even dogs assail'd their masters, all save one,
And he was faithful to a corpse, and kept
The birds and beasts and famish'd men at bay,
Till hunger clung them, or the dropping dead
Lured their lank jaws; himself sought out no food,
But with a piteous and perpetual moan
And a quick desolate cry, licking the hand
Which answered not with a caress, he died.
The crowd was famish'd by degrees; but two
Of an enormous city did survive,
And they were enemies; They met beside
The dying embers of an altar-place
Where had been heap'd a mass of holy things
For an unholy usage; they raked up,
And shivering scraped with their cold skeleton hands
The feeble ashes, and their feeble breath
Blew for a little life, and made a flame
Wich was a mockery; then they lifted up
Their eyes as it grew lighter, and
Each other's aspects. saw, and shriek'd, and died, beheld
Even of their mutual hideousness they died,
Unknowing who he was upon whose brow
Famine had written Fiend. The world was void,
The populous and the powerful was a lump,
Seasonless, herbless, treeless, manless, lifeless,
A lump of death, a chaos of hard clay.
The rivers, lakes, and ocean stood still,
And nothing stirred within their silent depths;
Ships sailorless lay rotting on the sea,
And their masts fell down piecemeal; as they dropp'd
They slept on the abyss without a surge
The waves were dead; the tides were in their grave,
The moon their mistress had expired before;
The winds were withered in the stagnant air,
And the clouds perish'd; Darkness had no need
Of aid from them. She was the universe.
Lord George Gordon Noel Byron (1788 – 1824)
Poem: Darkness
fleursdumal.nl magazine
More in: Archive A-B, Byron, Lord
---
Older Entries »
« Newer Entries
Thank you for reading FLEURSDUMAL.NL - magazine for art & literature