POETRY ARCHIVE
«« Previous page
·
Sérgio Monteiro de Almeida – Poema visual: P B4
·
Ton van Reen gedicht: Neem me mee
·
Nomineer een pionier voor de Pé Hawinkels Prijs
·
John Leonard: Advertently True
·
Lord Byron: Italy versus England
·
Peter Jordens: Hendrik Werkman en De Ploeg. The Next Call en het constructivisme
·
Tilburgse wijkbewoners 'gooien het op het woord'
·
Aleksandr Blok: De stad, de straat
·
Hugo Ball: Sieben schizophrene Sonette
·
Pierre-Jean de Béranger: Beaucoup d'amour
·
Ton van Reen gedicht: Mannen van Mobil
·
Willem Kloos: O God, waarom schynt de zon nog! (Biografie & Verzen)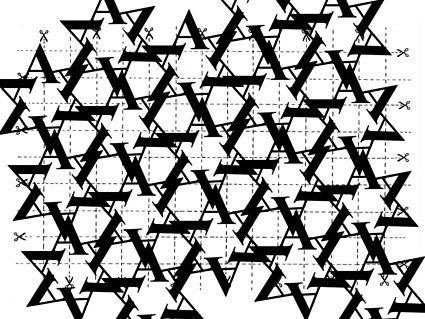 Sérgio Monteiro de Almeida
Poema visual: P B4 (from the kaleidoscope series)
Sérgio Monteiro de Almeida, Curitiba, Brazil (1964).
Intermedia visual poet and conceptual artist
fleursdumal.nl magazine
More in: Archive M-N, Concrete + Visual Poetry K-O, Sérgio Monteiro de Almeida
---
Neem me mee
Een vrachtwagen verdwijnt
verscholen achter een wolk smook
Kinderen rennen erachteraan
'neem me mee,' roepen ze
'neem me mee!'
Steeds luider klinkt hun roep
tot hun keel dichtslaat van rook
en ze oplossen
in een wolk van stof
Ton van Reen
Ton van Reen: De naam van het mes. Afrikaanse gedichten In 2007 verschenen onder de titel: De straat is van de mannen bij BnM Uitgevers in De Contrabas reeks. ISBN 9789077907993 – 56 pagina's – paperback
fleursdumal.nl magazine
More in: Archive Q-R, Reen, Ton van, Reen, Ton van
---
De Pé Hawinkels Prijs is een nieuwe prijs voor makers en instanties die met creatieve initiatieven de grenzen van de literatuur oprekken.
Hawinkels (1942-1977) was iemand die zich niet in een hokje liet stoppen. Hij zorgde voor verbreding van de literatuur door zich bezig te houden met proza, poëzie, columns, jazzrecensies, vertalingen en zelfs songteksten (voor Herman Brood).
Welke schrijver, dichter, vertaler, journalist, filmmaker, uitgever, boekhandelaar droeg de afgelopen tijd met een bijzonder initiatief bij aan de verbreding van de literatuur? Dit kan zowel inhoudelijk als in vorm zijn, met bijvoorbeeld een app voor lezers, een politiek pamflet, een publiciteitsstunt of een project ten behoeve van verspreiding van boeken.
Vanaf nu kunt u een literair pionier nomineren. DAT KAN VIA DE WEBSITE VAN HET WINTERTUINFESTIVAL. Een vakkundige jury buigt zich over de genomineerden en kiest een winnaar. De prijs wordt op 25 november tijdens het Wintertuinfestival uitgereikt.
De Herfst van Hawinkels
De uitreiking van de Pé Hawinkels Prijs is een onderdeel van De Herfst van Hawinkels. In 2017 is het 40 jaar geleden dat Hawinkels overleed, hij zou anders dit jaar 75 zijn geworden. Dit najaar wordt het leven en werk van Hawinkels gevierd, onder meer met een expositie, een werkconferentie en een programma met jazz en voordrachten.
Wintertuin/De Nieuwe Oost is initiatiefnemer van de Pé Hawinkels Prijs en richt zich als productiehuis nadrukkelijk op ontwikkeling binnen het vakgebied. Met deze prijs wordt vernieuwing in de literatuur beloond en onder de aandacht gebracht.
   # Meer info website wintertuinfestival  
Nomineer een pionier voor de Pé Hawinkels Prijs
fleursdumal.nl magazine
More in: - Book News, Archive G-H, Archive G-H, Art & Literature News, Hawinkels, Pé, TRANSLATION ARCHIVE, Wintertuin Festival
---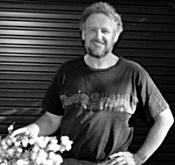 Advertently True
You recognise when someone says
Something so out of turn,
Suddenly, inadvertently true—
But contrary to what they know
And trust, and those listening
Know and trust—and then move on
With no-one but you spotting it.
This is your task, to be advertently true,
But with those same proofs: inconsistency,
Malapropinquity, unobtrusiveness—you will
Succeed if you are less than true
To yourself, almost no-one notices.
John Leonard
John Leonard lives in Canberra, Australia.
More poetry on website: www.jleonard.net
fleursdumal.nl magazine
More in: Archive K-L, Leonard, John
---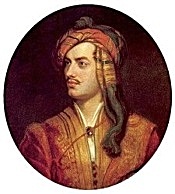 Italy versus England
With all its sinful doings, I must say,
That Italy's a pleasant place to me,
Who love to see the sun shine every day,
And vines (not nailed to walls) from tree to tree
Festooned, much like the back scene of a play,
Or melodrame, which people flock to see,
When the first act is ended by a dance
In vineyards copied from the South of France.
I like on autumn evenings to ride out,
Without being forced to bid my groom be sure
My cloak is round his middle strapped about,
Because the skies are not the most secure ;
I know too that, if stopped upon my route,
Where the green alleys windingly allure,
Reeling with grapes red wagons choke the way.—
In England 'twould be dung, dust, or a dray.
I also like to dine on becaficas,
To see the sun set, sure he'll rise to-morrow,
Not through a misty morning twinkling weak as
A drunken man's dead eye in maudlin sorrow,
But with all Heaven to himself ; the day will break as
Beauteous as cloudless, nor be forced to borrow
That sort of farthing candlelight which glimmers
Where reeking London's smoky cauldron simmers.
I love the language, that soft bastard Latin,
Which melts like kisses from a female mouth,
And sounds as if it should be writ on satin,
With syllables which breathe of the sweet South,
And gentle liquids gliding all so pat in,
That not a single accent seems uncouth,
Like our harsh northern whistling, grunting guttural,
Which we're obliged to hiss, and spit, and sputter all.
I like the women too (forgive my folly!),
From the rich peasant cheek of ruddy bronze,
And large black eyes that flash on you a volley
Of rays that say a thousand things at once,
To the high Dama's brow, more melancholy,
But clear, and with a wild and liquid glance,
Heart on her lips, and soul within her eyes,
Soft as her clime, and sunny as her skies.
Eve of the land which still is Paradise !
Italian Beauty ! didst thou not inspire
Raphael, who died in thy embrace, and vies
With all we know of Heaven, or can desire,
In what he had bequeathed us ?—in what guise,
Though flashing from the fervour of the lyre,
Would words described thy past and present glow,
While yet Canova can create below ?
'England ! with all thy faults I love thee still',
I said at Calais, and have not forgot it ;
I like to speak and lucubrate my fill ;
I like the government (but that is not it) ;
I like the freedom of the press and quill ;
I like the Habeas Corpus (when we've got it) ;
I like a Parliamentary debate,
Particularly when 'tis not too late ;
I like the taxes, when they're not too many ;
I like a seacoal fire, when not too dear ;
I like a beef-steak, too, as well as any ;
Have no objection to a pot of beer ;
I like the weather,—when it is not rainy,
That is, I like two months of every year.
And so God save the Regent, Church, and King !
Which means that I like all and every thing.
Our standing army, and disbanded seamen,
Poor's rate, Reform, my own, the nation's debt,
Our little riots just to show we're free men,
Our trifling bankruptcies in the Gazette,
Our cloudy climate, and our chilly women,
All these I can forgive, and those forget,
And greatly venerate our recent glories,
And wish they were not owing to the Tories.
Lord Byron (1788-1824)
Italy versus England
fleursdumal.nl magazine
More in: Archive A-B, Byron, Lord
---
Hendrik Nicolaas Werkman (1882-1945) wordt in 1919 lid van de 'Groninger Kunstkring De Ploeg'.

Men waardeert hem vooral als drukker. In 1922, wanneer hij zakelijk een stap terug moet doen, maakt Werkman kennis met het gebruik van typografisch zetmateriaal als vorm van drukkunst. Hij begint de mogelijkheden ervan te onderzoeken.
De eerste proeve van zijn kunnen is de uitgave van The Next Call, een serie van negen achtbladige cahiers bestaande uit teksten en abstracte composities die hij tussen 1923 en 1926 aan vrienden en andere mogelijk geïnteresseerden toestuurt. Talrijk zijn de aanwijzingen dat Werkman zich daarbij heeft laten inspireren door het dadaïstische en constructivistische idioom van de internationale avant-garde. Een modernistisch tijdschrift als een van de vele andere is The Next Call niet. Teksten en druksels laten zien dat het gaat over Werkman zelf, over wat hem in deze cruciale periode van zijn leven wezenlijk beroert
Peter Jordens:
Hendrik Werkman en De Ploeg.
The Next Call en het constructivisme
Dit boek verschijnt in oktober 2017
€ 22,50
ISBN 9789462582286
Formaat: 20 x 26,5 cm
Aantal pagina's 176
In samenwerking met Museum Belvédère
Circa 150 afbeeldingen in kleur
Jaar 2017
Uitvoering: Gebonden
Uitg.: wbooks
new books
fleursdumal.nl magazine
More in: - Book Lovers, - Book News, Archive W-X, Archive W-X, Art & Literature News, Concrete + Visual Poetry U-Z, Constructivism, Constuctivisme, Dada, DADA, Dadaïsme, De Ploeg, PRESS & PUBLISHING, REPRESSION OF WRITERS, JOURNALISTS & ARTISTS, Werkman, Hendrik Nicolaas
---
Woon jij in de Tilburgse Kleuren- en Kruidenbuurt? Dan nodigen ContourdeTwern en On-Site Poetry (Nick J. Swarth en Sander Neijnens) jou uit voor een bijzondere bijeenkomst op woensdag 20 september.
Onder de noemer 'We gooien het op het woord' wordt op speelse wijze naar boven gehaald hoe jij als bewoner de wijk ervaart.
Uiteindelijk leidt het tot een verzameling schijnbaar losse teksten, waar Nick J. Swarth een gedicht van maakt. Dat wordt, in een vormgeving van Sander Neijnens, aangebracht in de trappenhal van wijkcentrum Het Kruispunt. Zichtbaar voor alle bezoekers maar ook voor de mensen die voorbijlopen. Later dit jaar wordt het gedicht op feestelijke wijze onthuld.
De bijeenkomst vindt plaats op woensdag 20 september 2017 van 19.00–21.00 uur in het wijkcentrum aan de Sinopelstraat 1. Voor lekkere hapjes en drankjes is ook gezorgd. Je bent van harte welkom. Aanmelden is niet nodig.
Meer informatie kun je krijgen bij Joy's van Lieshout, joysvanlieshout@contourdetwern.nl of bel: 013 4683857
ContourdeTwern en On-Site Poetry Tilburg
'We gooien het op het woord'
fleursdumal.nl magazine
More in: Archive S-T, Art & Literature News, City Poets / Stadsdichters, Concrete + Visual Poetry P-T, Graffity, Nick J. Swarth, Swarth, Nick J., Urban Art
---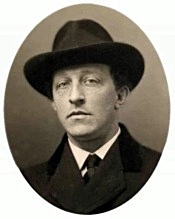 Aleksandr Blok
(1880–1921)
De stad, de straat
De stad, de straat, de lamp, de zaak,
Bevroren is het duister, zinloos licht.
Al overleef je nog zo, nog zo vaak,
Het is zoals het is. De deur zit dicht.
Je sterft, staat op, en doet alsof je lacht,
Je wereldje hervindt zijn stille kramp:
Het vastgevroren water van de nacht,
De stad, de straat, de zaak, de lamp.
Aleksandr Blok, Ночь, улица… , 1912
Vertaling Paul Bezembinder 2016
Paul Bezembinder: zijn gedichten en vertalingen verschenen in verschillende (online) literaire tijdschriften. Zie meer op zijn website: www.paulbezembinder.nl
fleursdumal.nl magazine
More in: Archive A-B, Blok, Blok, Aleksandr
---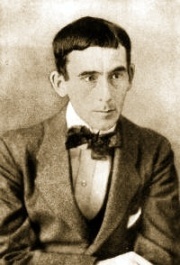 Sieben schizophrene Sonette
1. Der grüne König
Wir, Johann, Amadeus Adelgreif,
Fürst von Saprunt und beiderlei Smeraldis,
Erzkaiser über allen Unterschleif
Und Obersäckelmeister vom Schmalkaldis
Erheben unsern grimmen Löwenschweif
Und dekretieren vor den leeren Saldis:
"Ihr Räuberhorden, eure Zeit ist reif.
Die Hahnenfeder ab, ihr Garibaldis.
Man sammle alle Blätter unserer Wälder
Und stanze Gold daraus, soviel man mag,
Das ausgedehnte Land braucht neue Gelder.
Und eine Hungersnot liegt klar am Tag.
Sofort versehe man die Schatzbehälter
Mit Blattgold aus dem nächsten Buchenschlag."
2. Die Erfindung
Als ich zum ersten Male diesen Narren
Mein neues Totenwäglein vorgeführt,
War alle Welt im Leichenhaus gerührt
Von ihren Selbstportraits und anderen Schmarren.
Sie sagten mir: nun wohl, das sei ein Karren,
Jedoch die Räder seien nicht geschmiert,
Auch sei es innen nicht genug verziert
Und schließlich wollten sie mich selbst verscharren.
Sie haben von der Sache nichts begriffen,
Als daß es wurmig zugeht im Geliege
Und wenn ich mich vor Lachen jetzt noch biege,
So ist es, weil sie drum herum gestanden,
Die Pfeife rauchten und den Mut nicht fanden,
Hineinzusteigen in die schwarze Wiege.
3. Der Dorfdadaist
In Schnabelschuhen und im Schnürkorsett
Hat er den Winter überstanden,
Als Schlangenmensch im Teufelskabinett
Gastierte er bei Vorstadtdilettanten.
Nun sich der Frühling wieder eingestellt
Und Frau Natura kräftig promenierte,
Hat ihn die Lappen- und Attrappenwelt
Verdrossen erst und schließlich degoutieret.
Er hat sich eine Laute aufgezimmert
Aus Kistenholz und langen Schneckenschrauben,
Die Saiten rasseln und die Stimme wimmert,
Doch läßt er sich die Illusion nicht rauben.
Er brüllt und johlt, als hinge er am Spieße.
Er schwenkt jucheiend seinen Brautzylinder.
Als Schellenkönig tanzt er auf der Wiese
Zum Purzelbaum der Narren und der Kinder.
4. Der Schizophrene
Ein Opfer der Zerstückung, ganz besessen
Bin ich – wie nennt ihr's doch? – ein Schizophrene.
Ihr wollt, daß ich verschwinde von der Szene,
Um euren eigenen Anblick zu vergessen.
Ich aber werde eure Worte pressen
In des Sonettes dunkle Kantilene.
Es haben meine ätzenden Arsene
Das Blut euch bis zum Herzen schon durchmessen.
Des Tages Licht und der Gewohnheit Dauer
Behüten euch mit einer sichern Mauer
Vor meinem Aberwitz und grellem Wahne.
Doch plötzlich überfällt auch euch die Trauer.
Es rüttelt euch ein unterirdischer Schauer
Und ihr zergeht im Schwunge meiner Fahne.
5. Das Gespenst
Gewöhnlich kommt es, wenn die Lichter brennen.
Es poltert mit den Tellern und den Tassen.
Auf roten Schuhen schlurrt es in den nassen
Geschwenkten Nächten und man hört sein Flennen.
Von Zeit zu Zeit scheint es umherzurennen
Mit Trumpf, Atout und ausgespielten Assen.
Auf Seil und Räder scheint es aufzupassen
Und ist an seinem Lärmen zu erkennen.
Es ist beschäftigt in der Gängelschwemme
Und hochweis weht dann seine erzene Haube,
Auf seinen Fingern zittern Hahnenkämme,
Mit schrillen Glocken kugelt es im Staube.
Dann reißen plötzlich alle wehen Dämme
Und aus der Kuckucksuhr tritt eine Taube.
6. Der Pasquillant
Auch konnt es unserm Scharfsinn nicht entgehen,
Daß ein Herr Geist uns zu bemäkeln pflegt,
Indem er ein Pasquill zusammenträgt,
Das ihm die Winde um die Ohren säen.
Bald kritzelt er, bald hüpft er aufgeregt
Um uns herum, dann bleibt er zuckend stehen
Und reckt den Schwartenhals, um zu erspähen,
Was sich in unserm Kabinett bewegt.
Den Bleistiftstummel hat er ganz zerbissen,
Die Drillichnaht ist hinten aufgeschlissen,
Doch dünkt er sich ein Diplomatenjäger.
De fakto dient bewußter Schlingenleger
Dem Kastellan als Flur- und Straßenfeger
Und hat das Recht die Kübel auszugießen.
7. Intermezzo
Ich bin der große Gaukler Vauvert.
In hundert Flammen lauf ich einher.
Ich knie vor den Altären aus Sand,
Violette Sterne trägt mein Gewand.
Aus meinem Mund geht die Zeit hervor,
Die Menschen umfaß ich mit Auge und Ohr.
Ich bin aus dem Abgrund der falsche Prophet,
Der hinter den Rädern der Sonne steht.
Aus dem Meere, beschworen von dunkler Trompete,
Flieg ich im Dunste der Lügengebete.
Das Tympanum schlag ich mit großem Schall.
Ich hüte die Leichen im Wasserfall.
Ich bin der Geheimnisse lächelnder Ketzer,
Ein Buchstabenkönig und Alleszerschwätzer.
Hysteria clemens hab ich besungen
In jeder Gestalt ihrer Ausschweifungen.
Ein Spötter, ein Dichter, ein Literat
Streu ich der Worte verfängliche Saat.
Hugo Ball
(1886-1927)
Sieben schizophrene Sonette
fleursdumal.nl magazine
More in: Archive A-B, Ball, Hugo, Dada, DADA, Dadaïsme
---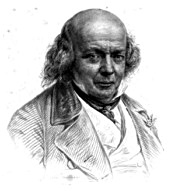 Pierre-Jean de Béranger
Beaucoup d'amour
Malgré la voix de la sagesse,
Je voudrais amasser de l'or :
Soudain aux pieds de ma maîtresse
J'irais déposer mon trésor.
Adèle, à ton moindre caprice
Je satisferais chaque jour.
Non, non, je n'ai point d'avarice,
Mais j'ai beaucoup, beaucoup d'amour.
Pour immortaliser Adèle,
Si des chants m'étaient inspirés,
Mes vers, où je ne peindrais qu'elle,
A jamais seraient admirés.
Puissent ainsi dans la mémoire
Nos deux noms se graver un jour !
Je n'ai point l'amour de la gloire,
Mais j'ai beaucoup, beaucoup d'amour.
Que la Providence m'élève
Jusqu'au trône éclatant des rois,
Adèle embellira ce rêve :
Je lui céderai tout mes droits.
Pour être plus sûr de lui plaire,
Je voudrais me voir une cour.
D'ambition je n'en ai guère,
Mais j'ai beaucoup, beaucoup d'amour.
Mais quel vain désir m'importune ?
Adèle comble tous mes vœux.
L'éclat, le renom, la fortune,
Moins que l'amour rendent heureux.
A mon bonheur je puis donc croire,
Et du sort braver le retour !
Je n'ai ni bien, ni rang, ni gloire,
Mais j'ai beaucoup, beaucoup d'amour.
Pierre-Jean de Béranger (1780-1857)
Beaucoup d'amour
Toutes les chansons de Béranger (1843)
fleursdumal.nl magazine
More in: Archive A-B, Béranger, Pierre-Jean de
---
Mannen van Mobil
De mannen van Mobil houden Afrika in beweging
in hun vuilrode overalls met het Mobillogo
hurken ze bij de roestige benzinepomp
waarvan de teller op een getal zonder einde staat
ze kaarten en roken scherpe Sportsmansigaretten
De benzine wordt aangevoerd met ezels
die wie weet waar vandaan komen
in ieder geval van ver over de berg
geduldig schenken de mannen van Mobil
de zakken benzine over in plastic waterflessen
en betalen de ezeldrijver met beloftes
Ze kaarten verder en roken Sportsmansigaretten
rond de middag vallen ze in slaap
hurkend tegen de geblakerde benzinepomp
tot iemand de mannen van Mobil wakker maakt
iemand die een paar flessen benzine koopt
van de mannen die Afrika in beweging houden
Van het geld kopen ze white cap beer
en hurken weer neer bij de benzinepomp
ze delen de kaarten en roken Sportsmansigaretten
Ton van Reen
Ton van Reen: De naam van het mes. Afrikaanse gedichten In 2007 verschenen onder de titel: De straat is van de mannen bij BnM Uitgevers in De Contrabas reeks. ISBN 9789077907993 – 56 pagina's – paperback
fleursdumal.nl magazine
More in: Archive Q-R, Reen, Ton van, Reen, Ton van, Ton van Reen
---
Willem Kloos was een briljant dichter, een scherp criticus en de onbetwiste leidsman van de Tachtigers. Tot in de jaren dertig werd hij aanbeden én verguisd – nu leeft hij voort in een aantal klassieke gedichten.
Kloos bracht het tijdschrift De Nieuwe Gids naar grote hoogtes en diepe dalen, verkeerde in een permanente staat van armoede en drankzucht, en dreef zijn kring van vrienden tot wanhoop. Later werd hij verzorgd door zijn vrouw en schoonzuster, met als enig houvast het tijdschrift, dat na zijn dood in de handen van fascisten roemloos ten onder ging.
In Willem Kloos (1859-1938). O God, waarom schynt de zon nog! beschrijven Peter Janzen en Frans Oerlemans het turbulente en vaak tragische leven aan de hand van talloze nieuwe feiten en vele, dikwijls niet eerder gepubliceerde foto's. Ze rekenen af met de hardnekkige mythe dat Kloos de ontwerper was van zijn eigen grootheid en werpen een nieuw licht op zijn obsessieve verlatingsangst. Ook schenken ze uitgebreid aandacht aan zijn aftakeling in de jaren negentig en zijn opname in een psychiatrische kliniek, waar hij werd onderworpen aan elektrotherapie.
Historicus Peter Janzen en neerlandicus Frans Oerlemans publiceerden veelvuldig over de Beweging van Tachtig, onder andere in De Parelduiker. Zij promoveerden beiden op leven en werk van Willem Kloos.
Willem Kloos (1859-1938)
O God, waarom schynt de zon nog!
Auteur(s): Peter Janzen & Frans Oerlemans
Vormgever: Brigitte Slangen
ISBN 9789460043222,
gebonden, 16 x 24 cm,
rijk geïllustreerd, deels in kleur,
408 pagina's, 2017
Uitgeverij Vantilt
€ 29,50
Samen met de biografie verschijnt een heruitgave van Kloos' iconische Verzen uit 1894.
Deze zachtsgezegd opmerkelijke bundel begint met een lofzang op de liefde en eindigt met de beruchte scheldsonnetten, waarin Kloos zijn vrienden van het eerste uur tot op het bot fileert.
Verzen werd op slag voor een hele generatie een bijna heilig boek. Deze heruitgave van de eerste druk biedt de mogelijkheid om kennis te nemen van klassieke sonnetten waarvan de eerste regels deel uitmaken van ons collectief bewustzijn: 'Ik ben een God in 't diepst van mijn gedachten', 'De Zee, de Zee klotst voort in eindelooze deining', 'De boomen dorren in het laat seizoen' en natuurlijk 'Ik ween om bloemen in den knop gebroken'.
Willem Kloos
Verzen
Vormgever: Marc Vleugels
168 pagina's
paperback – 2017
ISBN 978 94 6004 323 9
Uitgeverij Vantilt
€ 19.95
'Het is de verfrissende afwezigheid van ironie, relativering en gelatenheid die ze nu nog authentiek maakt. Mooi uitgegeven, ook.' Aleid Truijens, de Volkskrant
fleursdumal.nl magazine
More in: - Book News, - Book Stories, Archive K-L, Art & Literature News, BIOGRAPHY, DEAD POETS CORNER, Kloos, Willem, LITERARY MAGAZINES
---
Older Entries »
« Newer Entries
Thank you for reading FLEURSDUMAL.NL - magazine for art & literature