CLASSIC POETRY
·
Stefan Zweig: Erasmus von Rotterdam & Montaigne. Zwei biographische Essays
·
Toneelschuur Producties met adembenemende voorstelling van 'Het lijden van de jonge Werther'
·
Feest der Poëzie organiseert 'Het Festijn van Tachtig'
·
Lord Byron: Italy versus England
·
Aleksandr Blok: De stad, de straat
·
Pierre-Jean de Béranger: Beaucoup d'amour
·
Willem Kloos: O God, waarom schynt de zon nog! (Biografie & Verzen)
·
Robert Bridges: I have loved flowers that fade
·
Innokenti Annenski: Van de sterren . . .
·
Evelyne Bloch-Dano: Une jeunesse de Marcel Proust
·
Fjodor Tjoettsjev: Alles nam hij
·
Novalis: An die Muse
Die »Sternstunden der Menschheit« sind das berühmteste Beispiel von Stefan Zweigs historischer Essaykunst. Erasmus von Rotterdam und Michel de Montaigne waren ihm wesentliche Bezugsgrößen des eigenen Schreibens.
»Erasmus von Rotterdam, einstmals der größte und leuchtendste Ruhm seines Jahrhunderts, ist heute, leugnen wir es nicht, kaum mehr als ein Name.« Der Humanist und Wegbereiter der Reformation ist für Stefan Zweig der »erste bewusste Europäer«, in dem er einen frühen Geistesverwandten erkannte. Michel de Monhttps://www.die-andere-bibliothek.de/taigne widmete Stefan Zweig seinen letzten, unvollendet gebliebenen biographischen Essay. »Am hilfreichsten wird sein freies und unbeirrbares Denken einer Generation, die, wie etwa die unsere, vom Schicksal in einen kataraktischen Aufruhr der Welt geworfen wurde.«
Beide Essays – Triumph und Tragik des Erasmus von Rotterdam (1934) und Montaigne (1942) – behandeln die großen Fragen nach der Möglichkeit von Freiheit und Gerechtigkeit und werden deshalb in einem Band zusammengefasst. Die Werke von Michel de Montaigne – die Essais und das Tagebuch der Reise nach Italien – hat die Andere Bibliothek in den gerühmten Neuübersetzungen von Hans Stilett veröffentlicht. Montaigne zählt zu den Ikonen unserer Bibliothek – wie selbstverständlich gehört auch Stefan Zweigs Blick auf ihn in unser Repertoire.
Stefan Zweig
Erasmus von Rotterdam & Montaigne
Zwei biographische Essays
Die Andere Bibliothek, Berlin
Großes Buch im kleinen Format
Erscheint: 09.2017
Seitenanzahl: 288
Extradrucke
Umschlaggestaltung: Angelika Richter, Heidesheim.
Besonders feines bedrucktes Leinen.
Farbenprächtiges Vor- und Nachsatzpapier,
Lesebändchen
ISBN: 9783847740339
16,00 EUR
# Website Die Andere Bibliothek
new books
fleursdumal.nl magazine
More in: - Book Lovers, - Book News, - Book Stories, Archive Y-Z, Art & Literature News, Desiderius Erasmus, Galerie Deutschland, MONTAIGNE, Stefan Zweig, Zweig, Stefan
---
Eline Arbo, nieuwe maakster bij Toneelschuur Producties, bewerkt voor deze eerste voorstelling zelf de klassieke roman van Johann Wolfgang von Goethe, waarin Werther vecht voor zijn ideale liefde.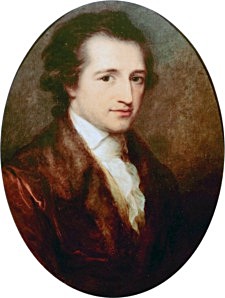 En zij daagt je uit na te denken over: Waar geloof ik in? En hoe ver ben ik bereid daarvoor te gaan?
Tijdens zijn verblijf op het platteland wordt Werther hevig verliefd op Lotte, een meisje dat al verloofd is met Albert. Hij gooit zijn hartstocht volledig in de strijd. Wanneer zijn liefde voor Lotte onbeantwoord blijft, ziet hij geen andere uitweg dan de dood.
Goethes eerste roman is na zijn publicatie in 1774, te midden van de 'Sturm und Drang'-periode, direct een ongekend succes en leidt tot een heuse 'Werther-Fieber' onder jongvolwassenen: mannen herkennen zich in zijn verhaal, kleden zich identiek aan hun held en een golf van zelfmoorden raast door Europa.
Eline Arbo over 'Het lijden van de jonge Werther'
"Ik ben gefascineerd door de stelligheid van Werther om het gevoel als richtlijn voor zijn handelen te gebruiken. Hij is volhardend in zijn houding – met de dood tot gevolg. Is hij een hysterische egoïst of ligt er juist kracht in Werthers irrationele levenswijze? Juist die spanning tussen gevoel en verstand vind ik interessant en wil ik in deze voorstelling onderzoeken."
Eline Arbo studeerde in de zomer van 2016 af aan de Regie Opleiding van de Amsterdamse Hogeschool voor de Kunsten en viel daar op met haar afstudeervoorstellingen Manifesten en Antigone. Arbo onderzoekt in haar voorstellingen sociaal maatschappelijke thema's via eigenzinnige concepten.
regie Eline Arbo tekst Johann Wolfgang von Goethe bewerking Eline Arbo gebaseerd op de vertaling van Thérèse Cornips (© 1975 Stichting Thérèse Cornips) met Diewertje Dir, Sander Plukaard, Victor IJdens decor Juul Dekker kostuums Sarah Nixon licht Varja Klosse dramaturgie Thomas Lamers muzikaal leider Thijs van Vuure met dank aan Sofie de Wilde, Roos Matla, Saar Scheerlings, Sarah Lefevre, Eva Bosma, Huib Nelissen Decorbouw
Het lijden van de jonge Werther, theater
Van: Johann Wolfgang von Goethe
Door: Toneelschuur Producties
Regie: Eline Arbo.
23/9, Toneelschuur, Haarlem.
Tournee t/m 19/10.
vr 06 okt 2017
Den Haag
Theater aan het Spui
wo 18 okt t/m
do 19 okt 2017
Amsterdam
Theater Bellevue
'Een groot expressionistisch theaterfeest' ★★★★★ Volkskrant
'Prachtige vondsten in overtuigend debuut' Haarlems Dagblad
   # Meer info website toneelschuur   

Toneelschuur Producties / Eline Arbo:
Het lijden van de jonge Werther, theater
Van Johann Wolfgang von Goethe
fleursdumal.nl magazine
More in: Archive G-H, Art & Literature News, Goethe, Johann Wolfgang von, J.W. von Goethe, THEATRE, TRANSLATION ARCHIVE
---
Ontdek het rebelse literaire Amsterdam van 1880, met theater, muziek, poëzie, film, eten, drinken en veel meer op 27 – 28 – 29 oktober 2017
De locaties
Festivalhart: Het Tropeninstituut
Mauritskade 63, Amsterdam
Kassa, theaterzaal en foyer zijn tijdens het festival gevestigd in het voormalige Tropentheater aan de zijkant van het gebouw, in de Linnaeusstraat. De boekverkoop van de Linnaeusboekhandel, de foyer (het Soeterijn Café) én de Poëziebar met absint en sonnetten vindt u in het Tropentheater.
Grote Zaal
Project Diepenbrock, op de zaterdagavond, vindt plaats in de spectaculaire Grote Zaal, te betreden via de hoofdingang aan de Mauritskade.
Grand Café de Tropen
De Tachtigersconferentie en de Thee met Van Deyssel vinden plaats in de Subtropenzaal van Grand Café de Tropen. Het Grand Café is open voor drankjes, lunch en borrelhapjes, en is 's avonds de locatie voor het Van Deysseldiner.
Witsenhuis
Oosterpark 82, Amsterdam
Het Witsenhuis, waar fotograaf Willem Witsen woonde en regelmatig de Tachtigers over de vloer kreeg, heeft een verdieping in de oude staat gehouden. Wilt u ook bij de Tachtigers langskomen? Dat kan! Bij wijze van uitzondering opent het Witsenhuis zijn deuren voor rondleidingen.
Pianola Museum
Westerstraat 118, Amsterdam

Het Geelvinck Pianola Museum bezit een grote hoeveelheid automatische piano's (pianola's), pianolarollen, automatische instrumenten en bijzondere grammofoons, alsook een kleine collectie schellakplaten. Op zondag 29 oktober vindt een bijzonder Koffieconcert rondom de Tachtigers plaats, met oude opnamen en pianolarollen van Nederlandse componisten uit hun tijd!
Bijzondere Collecties van de Universiteit van Amsterdam
Oude Turfmarkt 129, Amsterdam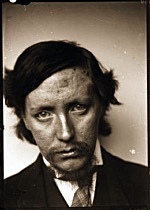 Tot de Bijzondere Collecties van de Universiteit van Amsterdam behoren rijke literaire verzamelingen en de Tachtigers zijn daarin ruim vertegenwoordigd. De collectie van het Frederik van Eeden-Genootschap wordt er beheerd en het archief van Albert Verwey is er eveneens te raadplegen. Verder zijn er stukken van onder anderen Willem Kloos en Jacques Perk, en archivalia van Flanor, de literaire vereniging waar veel Tachtigers in hun studententijd bij aangesloten waren. Een kleine tentoonstelling met manuscripten, foto's, tekeningen en persoonlijke documenten van Tachtigers is gratis te zien in de hal tijdens het gehele festival, gedurende de openingstijden van de Bijzondere Collecties.
Rondleiding Concertgebouw en Alphons Diepenbrock
Concertgebouwplein 10, 1071 LN Amsterdam

De componist onder de Tachtigers, die warme banden onderhield met vooral Herman Gorter, was Alphons Diepenbrock. Hij toonzette onder ander gedichten van Tachtigers Jacques Perk en Lodewijk van Deyssel, en staat vermeld op een cartouche in de Grote Zaal van het Concertgebouw, die tijdens de Tweede Gouden Eeuw van Amsterdam eind 19e eeuw werd gebouwd, en waar de Tachtigers regelmatig te vinden waren in de beginjaren. Een speciale, eenmalige rondleiding voor slechts 15 personen brengt u in verschillende ruimten van het Concertgebouw, die normaal niet toegankelijk zijn voor het publiek. Tevens wordt daarbij verteld over het Concertgebouw en zijn orkest in de tijd van de Tachtigers in het algemeen en Diepenbrocks betrokkenheid daarbij in het bijzonder.
Stichting Feest der Poëzie organiseert bijzondere voorstellingen met gedichten en muziek op mooie plaatsen, en richt zich op vormvaste dichtkunst, klassieke voordrachtskunst en ambachtelijke boekdrukkunst.
Stichting Feest der Poëzie, een collectief van dichters, musici en een magiër, treedt op in binnen- en buitenland. Wegens het tienjarig bestaan van de stichting is 'Het Festijn van Tachtig' in het leven geroepen.
Dit seizoen organiseren zij naast het Festijn nog avonden in het Pianola Museum in Amsterdam, WORM in Rotterdam, Nieuwe Erven in Amersfoort en op andere plaatsen.
# Meer info website Feest der Poëzie
Feest der Poëzie organiseert 'Het Festijn van Tachtig'
fleursdumal.nl magazine
More in: *Archive Les Poètes Maudits, - Archive Tombeau de la jeunesse, - Book Lovers, - Book Stories, Art & Literature News, CLASSIC POETRY, Gorter, Herman, Kloos, Willem, Literary Events, LITERARY MAGAZINES, Lodewijk van Deyssel, Museum of Literary Treasures, MUSIC, THEATRE
---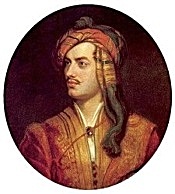 Italy versus England
With all its sinful doings, I must say,
That Italy's a pleasant place to me,
Who love to see the sun shine every day,
And vines (not nailed to walls) from tree to tree
Festooned, much like the back scene of a play,
Or melodrame, which people flock to see,
When the first act is ended by a dance
In vineyards copied from the South of France.
I like on autumn evenings to ride out,
Without being forced to bid my groom be sure
My cloak is round his middle strapped about,
Because the skies are not the most secure ;
I know too that, if stopped upon my route,
Where the green alleys windingly allure,
Reeling with grapes red wagons choke the way.—
In England 'twould be dung, dust, or a dray.
I also like to dine on becaficas,
To see the sun set, sure he'll rise to-morrow,
Not through a misty morning twinkling weak as
A drunken man's dead eye in maudlin sorrow,
But with all Heaven to himself ; the day will break as
Beauteous as cloudless, nor be forced to borrow
That sort of farthing candlelight which glimmers
Where reeking London's smoky cauldron simmers.
I love the language, that soft bastard Latin,
Which melts like kisses from a female mouth,
And sounds as if it should be writ on satin,
With syllables which breathe of the sweet South,
And gentle liquids gliding all so pat in,
That not a single accent seems uncouth,
Like our harsh northern whistling, grunting guttural,
Which we're obliged to hiss, and spit, and sputter all.
I like the women too (forgive my folly!),
From the rich peasant cheek of ruddy bronze,
And large black eyes that flash on you a volley
Of rays that say a thousand things at once,
To the high Dama's brow, more melancholy,
But clear, and with a wild and liquid glance,
Heart on her lips, and soul within her eyes,
Soft as her clime, and sunny as her skies.
Eve of the land which still is Paradise !
Italian Beauty ! didst thou not inspire
Raphael, who died in thy embrace, and vies
With all we know of Heaven, or can desire,
In what he had bequeathed us ?—in what guise,
Though flashing from the fervour of the lyre,
Would words described thy past and present glow,
While yet Canova can create below ?
'England ! with all thy faults I love thee still',
I said at Calais, and have not forgot it ;
I like to speak and lucubrate my fill ;
I like the government (but that is not it) ;
I like the freedom of the press and quill ;
I like the Habeas Corpus (when we've got it) ;
I like a Parliamentary debate,
Particularly when 'tis not too late ;
I like the taxes, when they're not too many ;
I like a seacoal fire, when not too dear ;
I like a beef-steak, too, as well as any ;
Have no objection to a pot of beer ;
I like the weather,—when it is not rainy,
That is, I like two months of every year.
And so God save the Regent, Church, and King !
Which means that I like all and every thing.
Our standing army, and disbanded seamen,
Poor's rate, Reform, my own, the nation's debt,
Our little riots just to show we're free men,
Our trifling bankruptcies in the Gazette,
Our cloudy climate, and our chilly women,
All these I can forgive, and those forget,
And greatly venerate our recent glories,
And wish they were not owing to the Tories.
Lord Byron (1788-1824)
Italy versus England
fleursdumal.nl magazine
More in: Archive A-B, Byron, Lord
---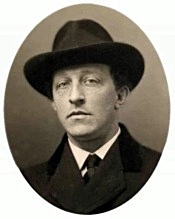 Aleksandr Blok
(1880–1921)
De stad, de straat
De stad, de straat, de lamp, de zaak,
Bevroren is het duister, zinloos licht.
Al overleef je nog zo, nog zo vaak,
Het is zoals het is. De deur zit dicht.
Je sterft, staat op, en doet alsof je lacht,
Je wereldje hervindt zijn stille kramp:
Het vastgevroren water van de nacht,
De stad, de straat, de zaak, de lamp.
Aleksandr Blok, Ночь, улица… , 1912
Vertaling Paul Bezembinder 2016
Paul Bezembinder: zijn gedichten en vertalingen verschenen in verschillende (online) literaire tijdschriften. Zie meer op zijn website: www.paulbezembinder.nl
fleursdumal.nl magazine
More in: Archive A-B, Blok, Blok, Aleksandr
---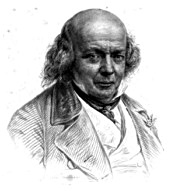 Pierre-Jean de Béranger
Beaucoup d'amour
Malgré la voix de la sagesse,
Je voudrais amasser de l'or :
Soudain aux pieds de ma maîtresse
J'irais déposer mon trésor.
Adèle, à ton moindre caprice
Je satisferais chaque jour.
Non, non, je n'ai point d'avarice,
Mais j'ai beaucoup, beaucoup d'amour.
Pour immortaliser Adèle,
Si des chants m'étaient inspirés,
Mes vers, où je ne peindrais qu'elle,
A jamais seraient admirés.
Puissent ainsi dans la mémoire
Nos deux noms se graver un jour !
Je n'ai point l'amour de la gloire,
Mais j'ai beaucoup, beaucoup d'amour.
Que la Providence m'élève
Jusqu'au trône éclatant des rois,
Adèle embellira ce rêve :
Je lui céderai tout mes droits.
Pour être plus sûr de lui plaire,
Je voudrais me voir une cour.
D'ambition je n'en ai guère,
Mais j'ai beaucoup, beaucoup d'amour.
Mais quel vain désir m'importune ?
Adèle comble tous mes vœux.
L'éclat, le renom, la fortune,
Moins que l'amour rendent heureux.
A mon bonheur je puis donc croire,
Et du sort braver le retour !
Je n'ai ni bien, ni rang, ni gloire,
Mais j'ai beaucoup, beaucoup d'amour.
Pierre-Jean de Béranger (1780-1857)
Beaucoup d'amour
Toutes les chansons de Béranger (1843)
fleursdumal.nl magazine
More in: Archive A-B, Béranger, Pierre-Jean de
---
Willem Kloos was een briljant dichter, een scherp criticus en de onbetwiste leidsman van de Tachtigers. Tot in de jaren dertig werd hij aanbeden én verguisd – nu leeft hij voort in een aantal klassieke gedichten.
Kloos bracht het tijdschrift De Nieuwe Gids naar grote hoogtes en diepe dalen, verkeerde in een permanente staat van armoede en drankzucht, en dreef zijn kring van vrienden tot wanhoop. Later werd hij verzorgd door zijn vrouw en schoonzuster, met als enig houvast het tijdschrift, dat na zijn dood in de handen van fascisten roemloos ten onder ging.
In Willem Kloos (1859-1938). O God, waarom schynt de zon nog! beschrijven Peter Janzen en Frans Oerlemans het turbulente en vaak tragische leven aan de hand van talloze nieuwe feiten en vele, dikwijls niet eerder gepubliceerde foto's. Ze rekenen af met de hardnekkige mythe dat Kloos de ontwerper was van zijn eigen grootheid en werpen een nieuw licht op zijn obsessieve verlatingsangst. Ook schenken ze uitgebreid aandacht aan zijn aftakeling in de jaren negentig en zijn opname in een psychiatrische kliniek, waar hij werd onderworpen aan elektrotherapie.
Historicus Peter Janzen en neerlandicus Frans Oerlemans publiceerden veelvuldig over de Beweging van Tachtig, onder andere in De Parelduiker. Zij promoveerden beiden op leven en werk van Willem Kloos.
Willem Kloos (1859-1938)
O God, waarom schynt de zon nog!
Auteur(s): Peter Janzen & Frans Oerlemans
Vormgever: Brigitte Slangen
ISBN 9789460043222,
gebonden, 16 x 24 cm,
rijk geïllustreerd, deels in kleur,
408 pagina's, 2017
Uitgeverij Vantilt
€ 29,50
Samen met de biografie verschijnt een heruitgave van Kloos' iconische Verzen uit 1894.
Deze zachtsgezegd opmerkelijke bundel begint met een lofzang op de liefde en eindigt met de beruchte scheldsonnetten, waarin Kloos zijn vrienden van het eerste uur tot op het bot fileert.
Verzen werd op slag voor een hele generatie een bijna heilig boek. Deze heruitgave van de eerste druk biedt de mogelijkheid om kennis te nemen van klassieke sonnetten waarvan de eerste regels deel uitmaken van ons collectief bewustzijn: 'Ik ben een God in 't diepst van mijn gedachten', 'De Zee, de Zee klotst voort in eindelooze deining', 'De boomen dorren in het laat seizoen' en natuurlijk 'Ik ween om bloemen in den knop gebroken'.
Willem Kloos
Verzen
Vormgever: Marc Vleugels
168 pagina's
paperback – 2017
ISBN 978 94 6004 323 9
Uitgeverij Vantilt
€ 19.95
'Het is de verfrissende afwezigheid van ironie, relativering en gelatenheid die ze nu nog authentiek maakt. Mooi uitgegeven, ook.' Aleid Truijens, de Volkskrant
fleursdumal.nl magazine
More in: - Book News, - Book Stories, Archive K-L, Art & Literature News, BIOGRAPHY, DEAD POETS CORNER, Kloos, Willem, LITERARY MAGAZINES
---
Robert Bridges
I have loved flowers that fade,
Within whose magic tents
Rich hues have marriage made
With sweet unmemoried scents:
A honeymoon delight,
A joy of love at sight,
That ages in an hour
My song be like a flower!.
I have loved airs that die
Before their charm is writ
Along a liquid sky
Trembling to welcome it.
Notes, that with pulse of fire
Proclaim the spirit's desire,
Then die, and are nowhere
My song be like an air!.
Die, song, die like a breath,
And wither as a bloom;
Fear not a flowery death,
Dread not an airy tomb!
Fly with delight, fly hence!
'Twas thine love's tender sense
To feast; now on thy bier
Beauty shall shed a tear.
Robert Seymour Bridges (1844 – 1930)
I have loved flowers that fade
fleursdumal.nl magazine
More in: Archive A-B, Bridges, Robert
---
Innokenti Annenski
(1855–1909)
Van de sterren …
Van de sterren glinsterend en stil
is er één die ik van naam goed ken,
niet omdat ik van haar houden wil,
maar bij andere steeds droevig ben.
Als ik mij in twijfel tot haar richt,
vraag ik háár naar wat er nodig is,
niet omdat zij dan de nacht verlicht,
maar bij haar het licht niet nodig is.
Innokenti Annenski, Среди миров, 1901
Vertaling Paul Bezembinder, 2017
Paul Bezembinder: zijn gedichten en vertalingen verschenen in verschillende (online) literaire tijdschriften. Zie meer op zijn website: www.paulbezembinder.nl
 
fleursdumal.nl magazine
More in: Annenski, Annenski, Innokenti, Archive A-B
---
Who hasn't heard of Proust's famous questionnaire? The writer's answers have travelled across time and all around the world, but people have forgotten that they came from an album called Confessions that belonged to Antoinette Faure, daughter of the future French President.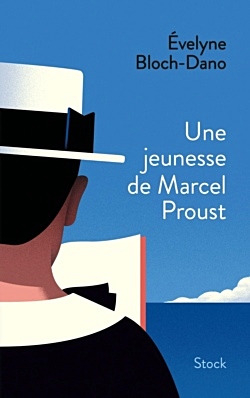 Marcel Proust didn't realize that, by taking part in what was a fashionable parlour game, he would be revealing clues about his teenage self. His answers have elicited commentaries but have never been contextualised or compared, never dated accurately.
Where and when did he answer this questionnaire? What sort of boy was he at the time? And most significantly, how much of that period and those friendships fed into his future work? What traces are left of Gilberte on the Champs-Élysées, Albertine's little group and the "young girls in flower"?
Évelyne Bloch-Dano conducted this enquiry over many years. Using sometimes tiny clues, she managed to identify Antoinette's other friends, some of whom may have known Proust.
A whole world came to life, revolving around the daughters of the late nineteenth-century bourgeoisie, many of them with connections to Le Havre like the Faure family. Some boys appear too. Through their ideas, their books, their customs, what they study and what they dream of, the portrait of a whole generation emerges.
Marcel Proust's generation. Young people born to the defeat at Sedan in 1870, in a vengeful republican France. The generation of General Boulanger, of political scandal and the Dreyfus Affair, but also of schools for girls, electricity, Great Exhibitions and the Belle époque. And later the First World War.
The biographer and essayist Évelyne Bloch-Dano is the author of several prize-winning and widely translated books, including most notably biographies of Madame Zola (1997, Grand Prix of Elle readers), Madame Proust (2004, Prix Renaudot for an essay), Le Dernier Amour de George Sand (2010), but also Jardins de papier (2015), and the more personal La Biographe (2007) and Porte de Champerret (2013).
Evelyne Bloch-Dano: Une jeunesse de Marcel Proust
(Marcel Proust as a young man by Évelyne Bloch-Dano)
Collection: La Bleue
Éditions Stock Paris
Parution: 20/09/2017
304 pages
Format: 135 x 215 mm
EAN: 9782234075696
Prix: €19.50
fleursdumal.nl magazine
More in: Archive A-B, Art & Literature News, BIOGRAPHY, FDM in Paris, Marcel Proust, Proust, Marcel
---
Fjodor Tjoettsjev
(1803 – 1873)
Alles nam hij
Álles nam Hij, toen Hij de wrake zocht:
Gezondheid, wilskracht, adem, dromen,
Maar jou liet Hij, als enige, nog komen,
Opdat ik tot Hem bidden blijven mocht.
Fjodor Tjoettsjev, Все отнял у меня…, 1873
Vertaling Paul Bezembinder, 2016
Paul Bezembinder: zijn gedichten en vertalingen verschenen in verschillende (online) literaire tijdschriften. Zie meer op zijn website: www.paulbezembinder.nl
fleursdumal.nl magazine
More in: Archive S-T, Tjoettsjev, Tjoettsjev, Fodor
---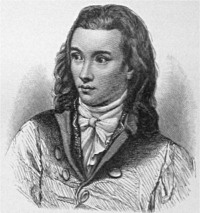 An die Muse
Wem du bei der Geburt gelächelt,
Und Dichtergaben zugewinkt
Der, süße Göttin, der erringt
Nicht Lorbeern, wo das Schlachtfeld röchelt,
Und Blut in langen Strömen rinnt,
Der wird nicht im Triumphe ziehen
Den ihm ein schwarzer Sieg gewinnt,
Und nie von Stolz und Ehrsucht glühen
Wenn zwanzig Heere vor ihm fliehen
Dem Reiz des Siegerruhmes blind.
Auch Hofintrigen und Kabalen
Kennt seine heitre Seele nicht,
Und bleibt selbst bei Ministerwahlen
Gleichgültig, Ehre reizt ihn nicht,
Und selbst die höchsten Ehrenstellen
Vermögen nie was über ihn.
Auch strebt er nimmer über Wellen
Zu fernen Zonen hinzuziehn,
Um mit Gefahren seines Lebens
Zu holen Purpur oder Gold
Und Perlen und was Sina zollt;
Denn Eigennutz reizt ihn vergebens.
Doch hüpft er gern auf grüner Flur
Mit jungen frohen Schäferinnen
Und stimmt um Liebe zu gewinnen
Voll süßer Einfalt und Natur
Die kleine Silbersaitenleier
Zur sanften, holden Frühlingsfeier:
Und singt, wie Liebe ihm es lehrt
Auf heitern, ländlichen Gefilden
Von seinem Mädchen nur gehört
Ihr süßes Lob und kränzt die wilden
Entrollten Locken wonnevoll.
Sein ruhig Auge sanft und milde
Blickt keinen Haß und bittern Groll,
Lacht kummerlos und gleicht im Bilde
Dem Quell, der aus dem Felsen quoll;
Nicht Stürme wüten ihm im Busen
Kein Kummer scheucht ihm sanfte Ruh
Er sieht dem Schicksalswechsel zu
Voll Gleichmut und bleibt treu den Musen.
Und ruft ihn von der Oberwelt
Mit leisem Ruf Merkur herunter, …
Novalis (1772 – 1801)
Gedicht: An die Muse
fleursdumal.nl magazine
More in: Archive M-N, Novalis, Novalis
---
Older Entries »
Thank you for reading FLEURSDUMAL.NL - magazine for art & literature