MODERN POETRY
·
Bert Bevers: Verdwijnpunt (Gedicht)
·
Bert Bevers: Boodschapper (gedicht)
·
Nieuwe publicatie van: PARK – platform for visual arts
·
Nieuwe dichtbundel Marieke Lucas Rijneveld: Fantoommerrie
·
Lezing Ton van Reen over: Vreemdelingen in eigen huis
·
Nederzettingen: nieuwe dichtbundel van Bert Bevers
·
Julie Egdell: Alice in Winterland. Poetry
·
Niels Landstra: Weg van mijn stilte. Gedicht
·
Meena Alexander: Atmospheric Embroidery. Poems
·
Bert Bevers: In volle werking (gedicht)
·
Bert Bevers: Selfie van Rogi Wieg (Gedicht)
·
Ufarassus: Gothic translation of the poem "Overvloed" by Bert Bevers
Verdwijnpunt
Zij die deze kasseien en sporen legden
gaven hun lijven al lang geleden terug.
Maar eerder, eerder zegden zij dat ze
geloofden. Zegden zij dat ze wel wisten
hoe alles zat. Hun onherinnerde dromen
wemelden van de oorlog die nog moest
komen, duister als de kleur die de rivier
's avonds heeft. Er zweemt een heimwee
over deze stenen, maar het is niet klaar
waarnaar. Moet er eigenlijk niet een dun
lijntje om alles heen? Met richtingwijzers?
Toekomst heeft de kraag ruig omhoog.
Bert Bevers
Gedicht: Verdwijnpunt
Eerder verschenen in Schaduw, District Hoboken, 2014
Bert Bevers is a poet and writer who lives and works in Antwerp (Be)
• fleursdumal.nl magazine
More in: Archive A-B, Archive A-B, Bevers, Bert
---
Boodschapper
Ze wegen door, die tafelen. Hij
sjouwt wat op en neer met
boodschappen en lijstjes met
benodigdheden: acaciahout,
gelooide huiden, getwijnd lijnwaad
en geitenhaar, onyxstenen, roodgeverfde
ramsvellen, zalfolie en o ja natuurlijk
brons en zilver niet te vergeten.
Want een beetje ark.
Groeiend tabernakel.
Nader niet te dicht,
bandeloos volk:
wacht tot de hoorn schalt.
Geloof
niet in goud
Bert Bevers
Gedicht: Boodschapper
Niet eerder verschenen
Bert Bevers is a poet and writer who lives and works in Antwerp (Be)
• fleursdumal.nl magazine
More in: Archive A-B, Archive A-B, Bevers, Bert
---
PARK vierde in oktober 2018 het vijfjarig bestaan en maakte een boek waarin de activiteiten in de periode 2016-2018 zijn vastgelegd.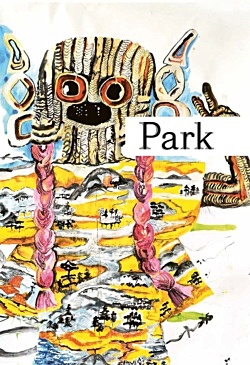 Het rijk geïllustreerde full-colour boek, met teksten van Esther Porcelijn en Rob Moonen, is opnieuw vormgegeven door Berry van Gerwen.
Het telt ruim 240 pagina's en heeft een oplage van 600 stuks.
Alle tentoonstellingsprojecten, de bijna 200 exposerende kunstenaars en de extra activiteiten in de periode 2016-2018 komen aan bod. Het is de opvolger van het eerder verschenen 'PARK 2013-2015'.
Het boek kost € 20,- inclusief BTW, exclusief eventuele verzendkosten. Het verschijnt verschijnt op zondag 16 december 2018 tijdens een boekpresentatie om 16:00 uur bij PARK.
U kunt uw exemplaar ook bestellen via shop@park013.nl
PARK 2016-2018
Teksten van Esther Porcelijn en Rob Moonen
Vormgeving door Berry van Gerwen
PARK
Platform for visual arts
240 pagina's
Oplage 600 stuks
€ 20,-
PARK is een kunstinitiatief opgericht in 2013 door Rob Moonen in samenwerking met een zestal andere Tilburgse kunstenaars. Op dit moment bestaat de PARK werkgroep uit Linda Arts, René Korten, Rob Moonen en Liza Voetman.
PARK richt zich op actuele ontwikkelingen binnen de hedendaagse kunst én op kunstenaars met gedegen ervaring en bewezen kwaliteit. Er wordt plek geboden aan regionale collega's maar ook aan landelijk of internationaal opererende kunstenaars, juist om een positieve bijdrage aan de discussie over actuele kunst tot stand te brengen. De werkgroep ambieert het podium van belang te laten zijn op landelijk niveau, maar bij elk project wordt met nadruk gezocht naar een inhoudelijke koppeling met de stad. De werkgroep is er van overtuigd dat samenwerking met andere partijen de zichtbaarheid en functionaliteit van de plek zal versterken, maar ook dat de plek een waardevolle stimulans voor de beeldende kunst in de stad en de regio zal kunnen zijn.
PARK wil steeds nieuwe verbindingen leggen, bijvoorbeeld door (internationaal opererende) curatoren uit te nodigen om kennis te nemen van de keur aan regionale beeldende kunstenaars en daarvan mogelijk enkele op te nemen in een tentoonstellingsproject. PARK wil een bijdrage leveren aan de ontwikkeling van een gunstig productie- en vestigingsklimaat voor beeldend kunstenaars uit de regio door deze in contact te brengen met een nationaal en internationaal netwerk.
Per jaar worden er vijf projecten gerealiseerd met waar mogelijk een bijpassend raamprogramma in de vorm van lezingen, kunstenaarsgesprekken, muziek en film.
PARK
Wilhelminapark 53, 5041 ED Tilburg
info@park013.nl
Twitter.com/ParkTilburg
Facebook.com/Park013
Instagram.com/platform_for_visual_arts
Tijdens tentoonstellingen geopend:
vrijdag 13.00 – 17.00 uur
zaterdag 13.00 – 17.00 uur
zondag 13.00 – 17.00 uur
Toegang is gratis
PARK ligt op 10 minuten loopafstand van het Centraal Station Tilburg in de nabijheid van Museum De Pont. Er is beperkt gratis parkeergelegenheid voor de deur.
# new books
visual arts
fleursdumal.nl magazine
More in: #Editors Choice Archiv, - Book News, Architecture, Art & Literature News, Art Criticism, FDM Art Gallery, Linda Arts, Park, Performing arts, Porcelijn, Esther, Porcelijn, Esther, Sculpture, The talk of the town
---
Je zou kunnen zeggen dat Fantoommerrie verder gaat waar Kalfsvlies was opgehouden, maar dat suggereert dat we met een vervolg te maken hebben, en dat is niet zo.
Deze bundel is een nieuwe verkenning in het universum van Rijneveld, dat paradoxaal genoeg aan de ene kant compleet onnavolgbaar is, maar aan de andere kant ook onmiddellijk herkenbaar en altijd eigen.
Over een oma die onsterfelijk had moeten zijn, het noodlottig einde van een onvoorzichtige kat, over dromen natuurlijk: mooie en lelijke, over bidden om speelgoed, de zithouding van de schrijver – en over voorleesvaders, die lastige vragen krijgen: 'waar komen kinderen vandaan als ouders nooit kussen?'
Fantoommerrie is een dichtbundel om in te verdwalen, en dan te besluiten om er te blijven.
Marieke Lucas Rijneveld (1991) geldt als een van de grootste talenten van de Nederlandse letteren. In 2015 debuteerde ze met de meermaals herdrukte dichtbundel 'Kalfsvlies', die werd bekroond met de C. Buddingh' Prijs voor het beste poëziedebuut. In 'de Volkskrant' werd ze vervolgens uitgeroepen tot literair talent van het jaar.
Haar indrukwekkende voordracht was veelvuldig te horen op literaire podia als Crossing Border, De Jonge Schrijversavond en de Nacht van de Poëzie, en haar gedichten en verhalen verschenen in een groot aantal literaire tijdschriften, waaronder 'Hollands Maandblad', 'VPRO Gids' en 'De Revisor'.
Rijneveld groeide op in een gereformeerd boerengezin in Noord-Brabant en woont tegenwoordig in Utrecht, de stad die haar in 2015 het C.C.S. Cronestipendium toekende. Naast haar bestaan als schrijver werkt ze op een melkveebedrijf. Haar debuutroman 'De avond is ongemak' verscheen in 2018 en in januari 2019 verschijnt haar tweede dichtbundel 'Fantoommerrie'.
Marieke Lucas Rijneveld:
Fantoommerrie
Gedichten
Fantoommerrie is de Tweede dichtbundel
van Marieke Lucas Rijneveld.
Wordt verwacht op 24 januari 2019
Bundel is te reserveren bij de boekhandel
Uitgeverij Atlas Contact.
ISBN 9789025453459
Pagina's 64
Type Paperback / softback
€ 19,99
# new books
Marieke Lucas Rijneveld:
Fantoommerrie. Gedichten
fleursdumal.nl magazine
More in: - Book News, - Bookstores, Archive Q-R, Archive Q-R, Art & Literature News, Marieke Lucas Rijneveld, Rijneveld, Marieke Lucas
---
Aanstaande woensdag,  7 november,  geeft schrijver Ton van Reen een lezing in de jaarlijkse lezingencyclus van het Dr. Winand Roukens Fonds, aan de Universiteit van Maastricht.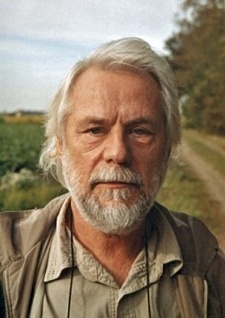 De lezing vindt plaats in de Karl Dittrichzaal van de Universiteit te Maastricht, in het voormalige Bonnefantenklooster, Bonnefantenstraat 2 te Maastricht.
Het thema van de lezingencyclus van het WRF is in dit studiejaar 'Vreemd in Limburg'.
De eerste lezing werd gehouden door prof. Joep Geraets, hoogleraar genetica en celbiologie over 'vreemd DNA in Limburg'. De tweede werd gehouden door Dr. Lotte Thissen, cultureel antropoloog, en had als thema de taal waarin wij met elkaar omgaan. De derde lezing is door Ton van Reen. De vierde lezing, over arbeid door buitenlanders zoals Polen, wordt gehouden door Karolina Swoboda, eigenaar van een van de grootste organisaties voor arbeidsbemiddeling in Europa.
In zijn lezing zal Ton van Reen vooral vertellen over de mensen die niet bij ons mochten horen, de vreemdelingen in eigen huis. Omdat ze door de katholieke kerk benoemd waren tot kinderen van de duivel: de kubla walda, de kaboten, de kabouters. In het kort, de door de rk Kerk verstoten kinderen, zoals de kinderen die werden geboren met het syndroom van Down, die volgens de kerk duivelskinderen waren, omdat hun vader de duivel zou zijn en hun moeder omgang had met de duivel.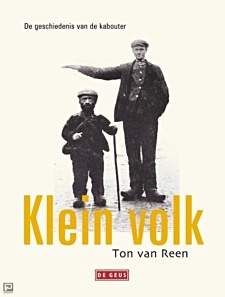 De rk Kerk heeft altijd de mensen die haar niet goed gezind waren, of van wie ze niet wilden dat ze katholiek werden, in verband gebracht met de duivel, zoals joden, roma en sinti, vrouwen die van hekserij werden beschuldigd, enzovoort.
De duivel zou een geest zijn die zelf niet kon handelen , maar handlangers op aarde nodig had om zijn kwalijke werken uit te voeren, zoals misoogsten, uitbraken van pest en andere plagen, veeziektes , die tot hongersnoden hebben geleid, kinderroof, en zo meer.
Meer dan tien eeuwen lang heeft de kerk de mensen angst aangepraat voor alles wat anders was in de ogen van priesters en voor iedereen die anders dacht of een ander geloof aanhing.
Duizenden mensen, alleen al in het huidige Limburg, waren het slachtoffer van deze vervolgingen door een organisatie die zich boven alles verheven voelde en beschikte over leven en dood.
In de hele wereld werden er miljoenen mensen geslachtofferd en vaak na gruwelijke martelingen vermoord door een organisatie die zegt liefde te prediken maar haat heeft gezaaid en mensen tegen elkaar heeft opgezet.
Aanstaande woensdag, 7 november 2018, lezing van schrijver Ton van Reen in de jaarlijkse lezingencyclus van het Dr. Winand Roukens Fonds, aan de Universiteit van Maastricht.
De lezing vindt plaats in de Karl Dittrichzaal van de Universiteit te Maastricht, in het voormalige Bonnefantenklooster, Bonnefantenstraat 2 te Maastricht. De aanvang is om 16.00 uur. Graag iets eerder aanwezig. Einde om 18.00 uur. Iedereen is welkom.
# lezingen
Ton van Reen
fleursdumal.nl magazine
More in: - Book Lovers, - Book Stories, Archive Q-R, Art & Literature News, Literary Events, Reen, Ton van, Reen, Ton van, The Art of Reading, Ton van Reen
---
Nederzettingen is de titel van de nieuwe dichtbundel van Bert Bevers, verschenen bij uitgeverij Kleinood & Grootzeer. De bundel is verdeeld in drie reeksen: Nederzettingen, Uit de tijd en Gedichten uit een stadje in de heuvels en bevat dertig recente gedichten.
Bert Bevers is een dichter met een brede kijk op zijn onderwerpen en een onmiskenbaar eigen idioom.
Bert Bevers (° Bergen op Zoom, 1954) woont en werkt in Antwerpen. Keuzes uit zijn gedichten verschenen in de verzamelbundels Afglans (1997) en Eigen terrein (2013).
Werk van zijn hand verscheen in literaire tijdschriften als Ballustrada, Bzzlletin, Deus ex Machina, Dietsche Warande & Belfort, Digther, Fleurs du mal, Gierik & Nieuw Vlaams Tijdschrift, Hollands Maandblad, Meander, Poëziekrant, De Tweede Ronde, TZUM en Versindaba alsmede in vele bloemlezingen.
Hedwig Speliers schreef over zijn werk in Poëziekrant: 'In meestal korte taalmodules werkt Bert Bevers met een intellectuele voedingsbodem aan een stoïcijns gekleurd wereldbeeld. Hij doet dit in beheerste, vaste klankrasters. Er zindert vaak een betoverende klank door, klank die je aangrijpt door zijn semantisch rijke impact. Bij het lezen van deze gedichten denk je constant: zo en niet anders moet het.'
Eerste druk 100 genummerde en door de auteur gesigneerde exemplaren.  Boekje, 42 pagina's, gelijmd 21 x 10,5 cm. ISBN/EAN 978-90-76644-91-2.  Prijs  €18,-
Uitgeverij Kleinood & Grootzeer
Kon. Wilhelminastraat 46
4615 JB Bergen op Zoom NL
email: uitgeverij@kleinood-en-grootzeer.com
web: http://kleinood-en-grootzeer.com
# new poetry
Bert Bevers
fleursdumal.nl magazine
More in: - Book News, - Bookstores, Archive A-B, Art & Literature News, Bevers, Bert, PRESS & PUBLISHING
---
Alice in Winterland is the story of a strange and subversive wonderland, of a worm who thinks he is a caterpillar and the Baba Yaga who became a witch. It's a book about life in post-Soviet Russia, mad hatters, tears and temptations. It is a story of exile, heartbreak, loneliness and longing, about falling down a cultural and linguistic rabbit hole.
Julie Egdell has been published in magazines and anthologies in the UK, Mexico and France in Bloodaxe's Hallelujah for 50ft Women and Ek Zuban's The Break-Out Anthology. She also features in theDark Matter 4 chapbook published by Black Light Engine Room Press. Alice in Winterland is her first full-length collection. She lives in Whitley Bay.
Growing up in Whitley Bay, Julie Egdell never knew how much she had in common with Lewis Carroll's Alice. But when she went to work in St Petersburg she discovered that she was the spitting image of the Russian version of Alice – not Tenniel's blonde school-girl, but the dark-haired 'Alisa' of Soviet illustrated children's stories, sarcastic and cruel and very Russian. A new city, a new language and a new identity. What could possibly go wrong?
I watch boats come in.
Not so many as years gone by, but a few.
I am not an English rose
but a thistle on this bank,
hard and sharp.
In the northern city,
the only place I have
to call home.
(from: Collingwood)
Julie Egdell:
Alice in Winterland
Poetry
Publisher: Smokestack Books
Language: English
ISBN-10: 0995563594
ISBN-13: 978-0995563599
Released on December 31, 2017
Price: £7.95
Paperback
84 pages
# New poetry
Julie Egdell
fleursdumal.nl magazine
More in: #Editors Choice Archiv, - Book News, - Bookstores, Archive E-F, Archive E-F, Art & Literature News, MODERN POETRY
---

Weg van mijn stilte
In het venster waaien de bomen
met hun takken maken ze de wind
maar nu het winter is en ze
naakt zijn blijft het toch waaien
Bij de haard benee' bomen ze zacht
de boze woorden mogen ze niet storen
als die wakker worden galmt
de onmin door de slaande wind
In mijn kamer slaat een boomtak
tegen de ijsbloemen op het raam
waar ik jouw naam op schrijf
dat je van hier bent weggewaaid
weten de bomen, ik heb het ze verteld
het is net zoiets als loslaten
als vallend blad, dat voor altijd
weg van mijn stilte, weg van mij waait
Niels Landstra
Op 24 november 2018 verschijnt de Vijfde dichtbundel: Entree naar de hemel van Niels Landstra.  Niels Landstra is a poet and writer, who lives and works in Raamsdonksveer (nl)
fleursdumal.nl magazine
More in: - Book News, Archive K-L, Art & Literature News, Landstra, Niels
---
In this haunting collection of poems we travel through zones of violence to reach the crystalline depths of words  – –

Meena Alexander writes `So landscape becomes us, / Also an interior space bristling with light`. At the heart of this book is the poem cycle 'Indian Ocean Blues', a sustained meditation on the journey of the poet as a young child from India to Sudan..There are poems inspired by the drawings of children from war torn Darfur and others set in New York City in the present. These sensual lyrics of body, memory and place evoke the fragile, shifting nature of dwelling in our times.
Meena Alexander is an award-winning author and scholar whose previous volumes of poetry include Birthplace with Buried Stones, Quickly Changing River, Raw Silk, and Illiterate Heart (winner of the PEN Open Book Award), all published by TriQuarterly/Northwestern. Her poetry has been translated into several languages and set to music. She is also the author of an acclaimed autobiography, Fault Lines, as well as two novels; an academic study, Women in Romanticism; and a collection of essays, Poetics of Dislocation. Alexander is Distinguished Professor of English at the City University of New York and teaches at Hunter College and the CUNY Graduate Center.
Atmospheric Embroidery
Poems by Meena Alexander
Trade Paper – $17.95
NorthwesternPress
ISBN 978-0-8101-3760-8
ISBN 978-0-8101-3761-5
Publication Date June 2018
Categories: Poetry
Page Count 112 pages
new poetry
fleursdumal.nl magazine
More in: - Book News, - Bookstores, Archive A-B, Art & Literature News, MODERN POETRY
---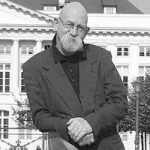 In volle werking
Die man daar, in volle werking, heeft nooit
iets anders geleerd dan te doen wat hij doet.
Wat hij moet. Dat zag hij goed, de bekijker.
Reeds jong vermoedde hij het: groot genoeg
is nooit je jeugd. De scheppingsdrift? Check.
De hitte van jong bloed? Check. Van wijken
geen weet. Hij wilde weg van louter wit en
zwart. Wenste naar de vervaarlijke geheimen
van zanglijstereiblauw en zonnebloemgeel.
Naar het ruw idioom van vergeten sermoenen.
Hij wist het vroeg reeds, en hij leefde ernaar:
het heeft geen zin om in dode akkers te spitten.
Bert Bevers
Gedicht: In volle werking
Geschreven bij Brief met schets aan Theo van Gogh van Vincent van Gogh, en verschenen in Omtrent Vincent, Uitgeverij Trajart, Chaam, april 2015
Bert Bevers is a poet and writer who lives and works in Antwerp (Be)
fleursdumal.nl magazine
More in: Archive A-B, Archive A-B, Bevers, Bert
---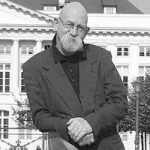 Selfie van Rogi Wieg
De tijd graaft mij in. Dit moet
een droombeeld zijn: Ik wandel
tussen rozen. Ik heb niet aan de dood
gedacht. Ik zie door glas hoe regen
neerdaalt. De avond hangt stil en ik
ben doorgelopen. Wij spreken niet
van doodgaan. Niets gaat verloren
in het ruisen, maar niemand wijst
de weg. Zo zal het einde zijn.
Wie weggaat komt ooit ergens aan.
Bert Bevers
Gedicht: Selfie van Rogi Wieg
Verschenen in In de kring van menselijke warmte – Hommage aan Rogi Wieg, samenstelling Peter de Rijk, Uitgeverij In De Knipscheer, Haarlem, 2017
Bert Bevers is a poet and writer who lives and works in Antwerp (Be)
fleursdumal.nl magazine
More in: Archive A-B, Archive A-B, Bevers, Bert, Wieg, Rogi
---
   Audio-file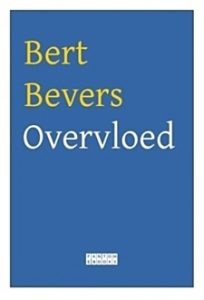 A reading of Ufarassus the Gothic translation of the poem "Overvloed" by Bert Bevers.
Translation by HroÞiland Bairteins, Tom De Herdt and J.G. Quak and recorded by Eric Kingsepp.
# Link to Audio-file of a reading of Ufarassus (Overvloed) by Bert Bevers
BERT BEVERS
OVERVLOED
Tien vertalingen van één gedicht
FANTOM EBOOKS
Art Brut Digital Editions
Series Fantom Ebooks
www.fleursdumal.nl
FANTOM 1
Fantom Ebook 2017
ISBN: 978-90-76326-09-2
NUR 306
1ste PDF-uitgave FANTOM, Augustus 2017
audio-file poem by Bert Bevers
fleursdumal.nl magazine
More in: #Archive A-Z Sound Poetry, - Audiobooks, Archive A-B, AUDIO, CINEMA, RADIO & TV, Overvloed
---
Older Entries »
Thank you for reading FLEURSDUMAL.NL - magazine for art & literature