CLASSIC POETRY
«« Previous page
·
Gérard de Nerval: A Victor Hugo – Poéme
·
Norah Lange: People in the Room. A novel
·
Gérard de Nerval: Une femme est l'amour – Poéme
·
Ambrose Bierce: Presentiment
·
René van Stipriaan: De hartenjager. Leven, werk en roem van Gerbrandt Adriaensz. Bredero
·
Gertrud Kolmar: Die Einsame
·
The Selected Poems of Osip Mandelstam
·
Emily Brontë: A Death-scene
·
John Henry Boner: Poe's cottage at Fordham
·
Rachel Feder: Harvester of Hearts. Motherhood under the Sign of Frankenstein
·
Charlotte Brontë: Presentiment
·
Robert Browning: My Last Duchess
A Victor Hugo – Poéme
De votre amitié, maître, emportant cette preuve
Je tiens donc sous mon bras le Rhin.
—J'ai l'air d'un fleuve
El je me sens grandir par la comparaison.
Mais le Fleuve sait-il lui pauvre
Dieu sauvage
Ce qui lui donne un nom, une source, un rivage,
Et s'il coule pour tous quelle en est la raison.
Assis au mamelon de l'immense nature,
Peut-être ignore-t-il comme la créature
D'où lui vient ce bienfait qu'il doit aux Immortels:
Moi je sais que de vous, douce et sainte habitude,
Me vient l'Enthousiasme et l'Amour et l'Étude,
Et que mon peu de feu s'allume à vos autels.
Gérard de Nerval
(1808 – 1855)
A Victor Hugo – Poéme
fleursdumal.nl magazine
More in: Archive M-N, Hugo, Victor, Nerval, Gérard de
---
A young woman in Buenos Aires spies three women in the house across the street from her family's home. Intrigued, she begins to watch them. She imagines them as accomplices to an unknown crime, as troubled spinsters contemplating suicide, or as players in an affair with dark and mysterious consequences.
Lange's imaginative excesses and almost hallucinatory images make this uncanny exploration of desire, domestic space, voyeurism and female isolation a twentieth century masterpiece. Too long viewed as Borges's muse, Lange is today recognized in the Spanish-speaking world as a great writer and is here translated into English for the first time, to be read alongside Virginia Woolf, Clarice Lispector and Marguerite Duras.
Born in 1905 to Norwegian parents in Buenos Aires, Norah Lange was a key figure in the Argentinean avant-garde of the early to mid-twentieth century. Though she began her career writing poetry in the ultraísta mode of urban modernism, her first major success came in 1937 with her memoir Notes from Childhood, followed by the companion memoir Before They Die, and the novels People in the Room and The Two Portraits.
She contributed to the magazines Proa and Martín Fierro, and was a friend to figures such as Jorge Luis Borges, Pablo Neruda, and Federico García Lorca. From her teenage years, when her family home became the site of many literary gatherings, Norah was a mainstay of the Buenos Aires literary scene, and was famous for the flamboyant speeches she gave at parties in celebration of her fellow writers. She traveled widely alone and with her husband, the poet Oliverio Girondo, always returning to Buenos Aires, where she wrote in the house they shared, and where they continued to host legendary literary gatherings. She died in 1972.
Charlotte Whittle has translated works by Silvia Goldman, Jorge Comensal, and Rafael Toriz, among others. Her translations, essays, and reviews have appeared in publications including Mantis, The Literary Review, The Los Angeles Times, Guernica, Electric Literature, BOMB, and the Northwest Review of Books. Originally from England and Utah, she has lived in Mexico, Peru, and Chile, and is now based in New York. She is an editor at Cardboard House Press, a bilingual publisher of Spanish and Latin American poetry.
"Deathly scenes from a wax museum come to life, in a closed, feminine world."  – César Aira
People in the Room
Author: Norah Lange
Translator: Charlotte Whittle
Introduced by César Aira
Language: English
Original language: Spanish
Publisher: And Other Stories
Format: paperback
Publication date: 9 August 2018
ISBN: 9781911508229
Availability: World
Number of pages: 176
Price: €11.09
new books
novel Norah Lange (1905 – 1972)
fleursdumal.nl magazine
More in: - Book News, - Bookstores, Archive K-L, Art & Literature News, Borges J.L., Garcia Lorca, Federico, Libraries in Literature, LITERARY MAGAZINES, Neruda, Pablo
---
 Une femme est l'amour – Poéme
Une femme est l'amour, la gloire et l'espérance;
Aux enfants qu'elle guide, à l'homme consolé.
Elle élève le cœur et calme la souffrance,
Comme un esprit des cieux sur la terre exilé.
Courbé par le travail ou par la destinée,
L'homme à sa voix s'élève et son front s'éclaircit;
Toujours impatient dans sa course bornée,
Un sourire le dompte et son cœur s'adoucit.
Dans ce siècle de fer la gloire est incertaine :
Bien longtemps à l'attendre il faut se résigner.
Mais qui n'aimerail pas. dons sa grâce sereine,
La beauté qui la donne ou qui la fait gagner?
Gérard de Nerval
(1808 – 1855)
Une femme est l'amour – Poéme
fleursdumal.nl magazine
More in: Archive M-N, Nerval, Gérard de, Nerval, Gérard de
---
Presentiment
With saintly grace and reverent tread,
She walked among the graves with me;
Her every foot-fall seemed to be
A benediction on the dead.
The guardian spirit of the place
She seemed, and I some ghost forlorn
Surprised in the untimely morn
She made with her resplendent face.
Moved by some waywardness of will,
Three paces from the path apart
She stepped and stood — my prescient heart
Was stricken with a passing chill.
The folk-lore of the years agone
Remembering, I smiled and thought:
"Who shudders suddenly at naught,
His grave is being trod upon."
But now I know that it was more
Than idle fancy. O, my sweet,
I did not think so little feet
Could make a buried heart so sore!
Ambrose Bierce
(1842-1914)
poetry
fleursdumal.nl magazine
More in: Archive A-B, Archive A-B, Bierce, Ambrose
---
Het leven van Gerbrandt Adriaensz. Bredero (1585-1618) was kort maar ongekend vruchtbaar.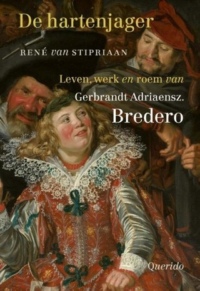 In nauwelijks acht jaar schreef hij honderden gedichten en liederen die tot de mooiste uit de Nederlandse literatuur behoren, en meer dan tien toneelstukken die nog altijd sprankelen van leven. Zijn kluchten, het blijspel Moortje en vooral de onweerstaanbare Spaanschen Brabander hebben door de eeuwen heen vele duizenden mensen onvergetelijke uren bezorgd.
Wie was Bredero? Het is een van de grote vragen van de Nederlandse literatuur. Over zijn leven is weinig bekend, zijn werk is heel concreet alledaags, maar tegelijkertijd ook raadselachtig.
Hoe hield hij zich overeind in het van energie en spanning bruisende Amsterdam? In De hartenjager ontrafelt René van Stipriaan de mythen en mysteries rond een van de meest getalenteerde en vrijmoedige auteurs uit het Nederlandse taalgebied: zijn afkomst, zijn vriendschappen en liefdes, zijn enorme productiviteit en zijn plotselinge dood. Weinig is wat het lijkt.
René van Stipriaan (1959) is auteur van Het volle leven en stelde Ooggetuigen van de Gouden Eeuw en, met Geert Mak, Ooggetuigen van de wereldgeschiedenis samen. In augustus verschijnt De hartenjager, over het leven en werk van Bredero.
Auteur: René van Stipriaan
De hartenjager.
Leven, werk en roem van Gerbrandt Adriaensz. Bredero
Non-Fictie – biografie
Taal: Nederlands
Uitgever: Em. Querido's Uitgeverij BV, Amsterdam
Publicatiedatum: 21-08-2018
ISBN 9789021409528
NUR: 321
359 pagina's
illustraties
Met literatuuropgave, register
Prijs: € 24,99
Hardcover
new books
fleursdumal.nl magazine
More in: #Biography Archives, - Book News, - Book Stories, Archive A-B, Archive S-T, Art & Literature News, Bredero, G.A.
---
Die Einsame
Ich ziehe meine Einsamkeit um mich,
Sie ist so wie ein wärmendstes Gewand
An mir geworden ohne Kniff noch Stich,
Wenn auch der Ärmel fällt tief über meine Hand.
Ein Ungekannter hat ihr Maß gezirkt,
Die fremdes Antlitz fühlt als trübes Wehn;
Die großen Schwarzhalsschwäne sind gewirkt
In ihre Falten; aber ich nur kann sie sehn.
Es tun sich meine innren Blicke auf
– Ein Pfauenauge, das die Flügel schließt –
Und schaun der Welle jadefarbnen Lauf,
Die alte Säume licht und strömend übergießt.
Sie feuchten so wie einer Elbe Haar.
Sie tragen noch den Fluss. Sie schleppen tief.
Und graues Berggestade fängt das Jahr,
Das wie ein Vogel ängstlich seine Tage rief.
Und nun ist Schweigen, Und das Kleid schwillt nun.
Und ich muss wachsen, dass es mir noch ziemt,
Drin Fische, wie sie niemals wirklich tun,
Um meine Brüste schweben, pupurblau gekiemt.
Der Erde Körner sind hineingesät.
Aus meiner Schulter bricht ein Felsengold,
Das Tuch durchschimmernd, das sich schleift und bläht
Und langsam über meiner Stirn zusammenrollt.
Gertrud Kolmar
(1894-1943)
gedicht: Die Einsame
fleursdumal.nl magazine
More in: Archive K-L, Archive K-L, Kolmar, Gertrud
---
Osip Mandelstam is a central figure not only in modern Russian but in world poetry, the author of some of the most haunting and memorable poems of the twentieth century.
A contemporary of Anna Akhmatova, Marina Tsvetayeva, and Boris Pasternak, a touchstone for later masters such as Paul Celan and Robert Lowell, Mandelstam was a crucial instigator of the "revolution of the word" that took place in St. Petersburg, only to be crushed by the Bolshevik Revolution. Mandelstam's last poems, written in the interval between his exile to the provinces by Stalin and his death in the Gulag, are an extraordinary testament to the endurance of art in the presence of terror.
This book represents a collaboration between the scholar Clarence Brown and W. S. Merwin, one of contemporary America's finest poets and translators. It also includes Mandelstam's "Conversation on Dante," an uncategorizable work of genius containing the poet's deepest reflections on the nature of the poetic process.
Osip Mandelstam (1891–1938) was born and raised in St. Petersburg, where he attended the prestigious Tenishev School, before studying at the universities of St. Petersburg and Heidelberg and at the Sorbonne. Mandelstam first published his poems in Apollyon, an avant-garde magazine, in 1910, then banded together with Anna Akhmatova and Nicholas Gumilev to form the Acmeist group, which advocated an aesthetic of exact description and chiseled form, as suggested by the title of Mandelstam's first book, Stone (1913).
During the Russian Revolution, Mandelstam left Leningrad for the Crimea and Georgia, and he settled in Moscow in 1922, where his second collection of poems, Tristia, appeared. Unpopular with the Soviet authorities, Mandelstam found it increasingly difficult to publish his poetry, though an edition of collected poems did come out in 1928. In 1934, after reading an epigram denouncing Stalin to friends, Mandelstam was arrested and sent into exile. He wrote furiously during these years, and his wife, Nadezhda, memorized his work in case his notebooks were destroyed or lost. (Nadezhda Mandelstam's extraordinary memoirs of life with her husband, Hope Against Hope and Hope Abandoned, published in the 1970s, later helped to bring Mandelstam a worldwide audience.)
Clarence Brown is the author of a prize-winning biography of Mandelstam and is Professor Emeritus of Comparative Literature at Princeton.
W.S. Merwin was born in New York City in 1927 and grew up in Union City, New Jersey, and in Scranton, Pennsylvania. From 1949 to 1951 he worked as a tutor in France, Portugal, and Majorca. He has since lived in many parts of the world, most recently on Maui in the Hawaiian Islands. He is the author of many books of poems, prose, and translations and has received both the Pulitzer and the Bollingen Prizes for poetry, among numerous other awards.
The Selected Poems of Osip Mandelstam
by Osip Mandelstam, translated from the Russian by Clarence Brown and by W.S. Merwin
Paperback
Series: New York Review Books Classics
Pages: 192
Publ. Date: August 31, 2004
Language: English
ISBN-10: 1590170911
ISBN-13: 978-1590170915
Books That Everyone Should Read
fleursdumal.nl magazine
More in: Archive M-N, Mandelstam, Osip, REPRESSION OF WRITERS, JOURNALISTS & ARTISTS
---
A Death-scene
"O day! he cannot die
When thou so fair art shining!
O Sun, in such a glorious sky,
So tranquilly declining;
He cannot leave thee now,
While fresh west winds are blowing,
And all around his youthful brow
Thy cheerful light is glowing!
Edward, awake, awake–
The golden evening gleams
Warm and bright on Arden's lake–
Arouse thee from thy dreams!
Beside thee, on my knee,
My dearest friend, I pray
That thou, to cross the eternal sea,
Wouldst yet one hour delay:
I hear its billows roar–
I see them foaming high;
But no glimpse of a further shore
Has blest my straining eye.
Believe not what they urge
Of Eden isles beyond;
Turn back, from that tempestuous surge,
To thy own native land.
It is not death, but pain
That struggles in thy breast–
Nay, rally, Edward, rouse again;
I cannot let thee rest!"
One long look, that sore reproved me
For the woe I could not bear–
One mute look of suffering moved me
To repent my useless prayer:
And, with sudden check, the heaving
Of distraction passed away;
Not a sign of further grieving
Stirred my soul that awful day.
Paled, at length, the sweet sun setting;
Sunk to peace the twilight breeze:
Summer dews fell softly, wetting
Glen, and glade, and silent trees.
Then his eyes began to weary,
Weighed beneath a mortal sleep;
And their orbs grew strangely dreary,
Clouded, even as they would weep.
But they wept not, but they changed not,
Never moved, and never closed;
Troubled still, and still they ranged not–
Wandered not, nor yet reposed!
So I knew that he was dying–
Stooped, and raised his languid head;
Felt no breath, and heard no sighing,
So I knew that he was dead.
Emily Brontë
(1818-1848)
poetry
fleursdumal.nl magazine
More in: Archive A-B, Brontë, Anne, Emily & Charlotte, In Memoriam
---
Poe's cottage at Fordham
Here lived the soul enchanted
By melody of song;
Here dwelt the spirit haunted
By a demoniac throng;
Here sang the lips elated;
Here grief and death were sated;
Here loved and here unmated
Was he, so frail, so strong.
Here wintry winds and cheerless
The dying firelight blew,
While he whose song was peerless
Dreamed the drear midnight through,
And from dull embers chilling
Crept shadows darkly filling
The silent place, and thrilling
His fancy as they grew.
Here with brows bared to heaven,
In starry night he stood,
With the lost star of seven
Feeling sad brotherhood.
Here in the sobbing showers
Of dark autumnal hours
He heard suspected powers
Shriek through the stormy wood.
From visions of Apollo
And of Astarte's bliss,
He gazed into the hollow
And hopeless vale of Dis,
And though earth were surrounded
By heaven, it still was mounded
With graves. His soul had sounded
The dolorous abyss.
Poor, mad, but not defiant,
He touched at heaven and hell.
Fate found a rare soul pliant
And wrung her changes well.
Alternately his lyre,
Stranded with strings of fire,
Led earth's most happy choir,
Or flashed with Israfel.
No singer of old story
Luting accustomed lays,
No harper for new glory,
No mendicant for praise,
He struck high chords and splendid,
Wherein were finely blended
Tones that unfinished ended
With his unfinished days.
Here through this lonely portal,
Made sacred by his name,
Unheralded immortal
The mortal went and came.
And fate that then denied him,
And envy that decried him,
And malice that belied him,
Here cenotaphed his fame.
John Henry Boner
(1845-1903)
poetry
fleursdumal.nl magazine
More in: Archive A-B, Edgar Allan Poe, Poe, Edgar Allan
---
In the period between 1815 and 1820, Mary Shelley wrote her most famous novel, Frankenstein; or, The Modern Prometheus, as well as its companion piece, Mathilda, a tragic incest narrative that was confiscated by her father, William Godwin, and left unpublished until 1959. She also gave birth to four—and lost three—children.
In this hybrid text, Rachel Feder interprets Frankenstein and Mathilda within a series of provocative frameworks including Shelley's experiences of motherhood and maternal loss, twentieth-century feminists' interests in and attachments to Mary Shelley, and the critic's own experiences of pregnancy, childbirth, and motherhood.
Harvester of Hearts explores how Mary Shelley's exchanges with her children—in utero, in birth, in life, and in death—infuse her literary creations. Drawing on the archives of feminist scholarship, Feder theorizes "elective affinities," a term she borrows from Goethe to interrogate how the personal attachments of literary critics shape our sense of literary history.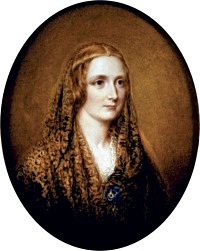 Feder blurs the distinctions between intellectual, bodily, literary, and personal history, reanimating the classical feminist discourse on Frankenstein by stepping into the frame.
The result—at once an experimental book of literary criticism, a performative foray into feminist praxis, and a deeply personal lyric essay—not only locates Mary Shelley's monsters within the folds of maternal identity but also illuminates the connections between the literary and the quotidian.
Rachel Feder is an assistant professor of English and literary arts at the University of Denver. Her scholarly and creative work has appeared in a range of publications including ELH, Studies in Romanticism, and a poetry chapbook from dancing girl press.
Rachel Feder (Author)
Harvester of Hearts
Motherhood under the Sign of Frankenstein
Cloth Text – $99.95
ISBN 978-0-8101-3753-0
Paper Text – $34.95
ISBN 978-0-8101-3752-3
August 2018
Women's Studies
Literary Criticism
152 pages
Northwestern University Press
new books
fleursdumal.nl magazine
More in: - Book News, - Book Stories, Archive E-F, Archive S-T, Art & Literature News, Mary Shelley, Shelley, Mary, Shelley, Percy Byssche, Tales of Mystery & Imagination
---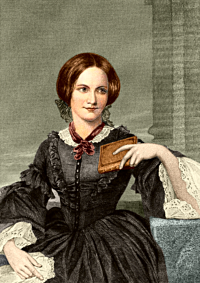 Presentiment
"Sister, you've sat there all the day,
Come to the hearth awhile;
The wind so wildly sweeps away,
The clouds so darkly pile.
That open book has lain, unread,
For hours upon your knee;
You've never smiled nor turned your head;
What can you, sister, see?"
"Come hither, Jane, look down the field;
How dense a mist creeps on!
The path, the hedge, are both concealed,
Ev'n the white gate is gone
No landscape through the fog I trace,
No hill with pastures green;
All featureless is Nature's face.
All masked in clouds her mien.
"Scarce is the rustle of a leaf
Heard in our garden now;
The year grows old, its days wax brief,
The tresses leave its brow.
The rain drives fast before the wind,
The sky is blank and grey;
O Jane, what sadness fills the mind
On such a dreary day!"
"You think too much, my sister dear;
You sit too long alone;
What though November days be drear?
Full soon will they be gone.
I've swept the hearth, and placed your chair,.
Come, Emma, sit by me;
Our own fireside is never drear,
Though late and wintry wane the year,
Though rough the night may be."
"The peaceful glow of our fireside
Imparts no peace to me:
My thoughts would rather wander wide
Than rest, dear Jane, with thee.
I'm on a distant journey bound,
And if, about my heart,
Too closely kindred ties were bound,
'Twould break when forced to part.
"'Soon will November days be o'er:'
Well have you spoken, Jane:
My own forebodings tell me more–
For me, I know by presage sure,
They'll ne'er return again.
Ere long, nor sun nor storm to me
Will bring or joy or gloom;
They reach not that Eternity
Which soon will be my home."
Eight months are gone, the summer sun
Sets in a glorious sky;
A quiet field, all green and lone,
Receives its rosy dye.
Jane sits upon a shaded stile,
Alone she sits there now;
Her head rests on her hand the while,
And thought o'ercasts her brow.
She's thinking of one winter's day,
A few short months ago,
Then Emma's bier was borne away
O'er wastes of frozen snow.
She's thinking how that drifted snow
Dissolved in spring's first gleam,
And how her sister's memory now
Fades, even as fades a dream.
The snow will whiten earth again,
But Emma comes no more;
She left, 'mid winter's sleet and rain,
This world for Heaven's far shore.
On Beulah's hills she wanders now,
On Eden's tranquil plain;
To her shall Jane hereafter go,
She ne'er shall come to Jane!
Charlotte Brontë
(1816-1855)
poetry
fleursdumal.nl magazine
More in: Archive A-B, Archive A-B, Brontë, Anne, Emily & Charlotte
---
My Last Duchess
That's my last Duchess painted on the wall,
Looking as if she were alive. I call
That piece a wonder, now : Frà Pandolf's hands
Worked busily a day, and there she stands.
Will't please you sit and look at her ? I said
'Frà Pandolf' by design, for never read
Strangers like you that pictured countenance,
The depth and passion of its earnest glance,
But to myself they turned (since none puts by
The curtain I have drawn for you, but I)
And seemed as they would ask me, if they durst,
How such a glance came there ; so, not the first
Are you to turn and ask thus. Sir, 't was not
Her husband's presence only, called that spot
Of joy into the Duchess' cheek : perhaps
Frà Pandolf chanced to say 'Her mantle laps
Over my lady's wrist too much,' or 'Paint
Must never hope to reproduce the faint
Half-flush that dies along her throat :' such stuff
Was courtesy, she thought, and cause enough
For calling up that spot of joy. She had
A heart―how shall I say ?―too soon made glad,
Too easily impressed ; she liked whate'er
She looked on, and her looks went everywhere.
Sir, 't was all one! My favour at her breast,
The dropping of the daylight in the West,
The bough of cherries some officious fool
Broke in the orchard for her, the white mule
She rode with round the terrace―all and each
Would draw from her alike the approving speech,
Or blush, at least. She thanked men,―good! but thanked
Somehow―I know not how―as if she ranked
My gift of a nine-hundred-years-old name
With anybody's gift. Who'd stoop to blame
This sort of trifling? Even had you skill
In speech―(which I have not)―to make your will
Quite clear to such an one, and say, 'Just this
Or that in you disgusts me ; here you miss,
Or there exceed the mark'―and if she let
Herself be lessoned so, nor plainly set
Her wits to yours, forsooth, and made excuse,
―E'en then would be some stooping ; and I choose
Never to stoop. Of sir, she smiled, no doubt,
Whene'er I passed her ; but who passed without
Much the same smile? This grew ; I gave commands ;
Then all smiles stopped together. There she stands
As if alive. Will't please you rise ? We'll meet
The company below, then. I repeat,
The Count your master's known munificence
Is ample warrant that no just pretence
Of mine for dowry will be disallowed ;
Though his fair daughter's self, as I avowed
At starting, is my object. Nay, we'll go
Together down, sir. Notice Neptune, though,
Taming a sea-horse, thought a rarity,
Which Claus of Innsbruck cast in bronze for me!
Robert Browning (1812 – 1889)
My Last Duchess
fleursdumal.nl magazine
More in: Archive A-B, Browning, Robert
---
Older Entries »
« Newer Entries
Thank you for reading FLEURSDUMAL.NL - magazine for art & literature