CLASSIC POETRY
«« Previous page
·
Emily Dickinson: Because I could not stop for Death
·
Paul Laurence Dunbar: The Lynching Of Jube Benson. Short story
·
Lord Byron: I Would I Were a Careless Child (Poem)
·
Franz Kafka, the Eternal Son. A Biography by Peter-André Alt
·
The Boy and The Bayonet by Paul Laurence Dunbar (Short story)
·
Carmen Sylva: Der Krieg (Gedicht)
·
Christian Kunda Mutoki: Guy de Maupassant. Une certaine idée de l'homme dans Le Horla
·
The Race Question by Paul Laurence Dunbar (Short story)
·
Emily Dickinson: Wild nights – Wild nights!
·
Sophie Albrecht: Sehnsucht (Gedicht)
·
Emily Dickinson: The Outlet
·
Gérard de Nerval: Les heures de la nuit – Poéme
Because I could not
stop for Death
Because I could not stop for Death –
He kindly stopped for me –
The Carriage held but just Ourselves –
And Immortality.
We slowly drove – He knew no haste
And I had put away
My labor and my leisure too,
For His Civility –
We passed the School, where Children strove
At Recess – in the Ring –
We passed the Fields of Gazing Grain –
We passed the Setting Sun –
Or rather – He passed Us –
The Dews drew quivering and Chill –
For only Gossamer, my Gown –
My Tippet – only Tulle –
We paused before a House that seemed
A Swelling of the Ground –
The Roof was scarcely visible –
The Cornice – in the Ground –
Since then – 'tis Centuries – and yet
Feels shorter than the Day
I first surmised the Horses' Heads
Were toward Eternity –
Emily Dickinson
(1830-1886)
Because I could not stop for Death

• fleursdumal.nl magazine
More in: Archive C-D, Archive E-F, Dickinson, Emily
---
THE LYNCHING OF JUBE BENSON
Gordon Fairfax's library held but three men, but the air was dense with clouds of smoke. The talk had drifted from one topic to another much as the smoke wreaths had puffed, floated, and thinned away. Then Handon Gay, who was an ambitious young reporter, spoke of a lynching story in a recent magazine, and the matter of punishment without trial put new life into the conversation.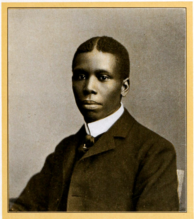 "I should like to see a real lynching," said Gay rather callously.
"Well, I should hardly express it that way," said Fairfax, "but if a real, live lynching were to come my way, I should not avoid it."
"I should," spoke the other from the depths of his chair, where he had been puffing in moody silence. Judged by his hair, which was freely sprinkled with gray, the speaker might have been a man of forty-five or fifty, but his face, though lined and serious, was youthful, the face of a man hardly past thirty.
"What, you, Dr. Melville? Why, I thought that you physicians wouldn't weaken at anything."
"I have seen one such affair," said the doctor gravely, "in fact, I took a prominent part in it."
"Tell us about it," said the reporter, feeling for his pencil and notebook, which he was, nevertheless, careful to hide from the speaker.
The men drew their chairs eagerly up to the doctor's, but for a minute he did not seem to see them, but sat gazing abstractedly into the fire, then he took a long draw upon his cigar and began:
"I can see it all very vividly now. It was in the summer time and about seven years ago. I was practising at the time down in the little town of Bradford. It was a small and primitive place, just the location for an impecunious medical man, recently out of college.
"In lieu of a regular office, I attended to business in the first of two rooms which I rented from Hiram Daly, one of the more prosperous of the townsmen. Here I boarded and here also came my patients—white and black—whites from every section, and blacks from 'nigger town,' as the west portion of the place was called.
"The people about me were most of them coarse and rough, but they were simple and generous, and as time passed on I had about abandoned my intention of seeking distinction in wider fields and determined to settle into the place of a modest country doctor. This was rather a strange conclusion for a young man to arrive at, and I will not deny that the presence in the house of my host's beautiful young daughter, Annie, had something to do with my decision. She was a beautiful young girl of seventeen or eighteen, and very far superior to her surroundings. She had a native grace and a pleasing way about her that made everybody that came under her spell her abject slave. White and black who knew her loved her, and none, I thought, more deeply and respectfully than Jube Benson, the black man of all work about the place.
"He was a fellow whom everybody trusted; an apparently steady-going, grinning sort, as we used to call him. Well, he was completely under Miss Annie's thumb, and would fetch and carry for her like a faithful dog. As soon as he saw that I began to care for Annie, and anybody could see that, he transferred some of his allegiance to me and became my faithful servitor also. Never did a man have a more devoted adherent in his wooing than did I, and many a one of Annie's tasks which he volunteered to do gave her an extra hour with me. You can imagine that I liked the boy and you need not wonder any more that as both wooing and my practice waxed apace, I was content to give up my great ambitions and stay just where I was.
"It wasn't a very pleasant thing, then, to have an epidemic of typhoid break out in the town that kept me going so that I hardly had time for the courting that a fellow wants to carry on with his sweetheart while he is still young enough to call her his girl. I fumed, but duty was duty, and I kept to my work night and day. It was now that Jube proved how invaluable he was as a coadjutor. He not only took messages to Annie, but brought sometimes little ones from her to me, and he would tell me little secret things that he had overheard her say that made me throb with joy and swear at him for repeating his mistress' conversation. But best of all, Jube was a perfect Cerberus, and no one on earth could have been more effective in keeping away or deluding the other young fellows who visited the Dalys. He would tell me of it afterwards, chuckling softly to himself. 'An,' Doctah, I say to Mistah Hemp Stevens, "'Scuse us, Mistah Stevens, but Miss Annie, she des gone out," an' den he go outer de gate lookin' moughty lonesome. When Sam Elkins come, I say, "Sh, Mistah Elkins, Miss Annie, she done tuk down," an' he say, "What, Jube, you don' reckon hit de——" Den he stop an' look skeert, an' I say, "I feared hit is, Mistah Elkins," an' sheks my haid ez solemn. He goes outer de gate lookin' lak his bes' frien' done daid, an' all de time Miss Annie behine de cu'tain ovah de po'ch des' a laffin' fit to kill.'
"Jube was a most admirable liar, but what could I do? He knew that I was a young fool of a hypocrite, and when I would rebuke him for these deceptions, he would give way and roll on the floor in an excess of delighted laughter until from very contagion I had to join him—and, well, there was no need of my preaching when there had been no beginning to his repentance and when there must ensue a continuance of his wrong-doing.
"This thing went on for over three months, and then, pouf! I was down like a shot. My patients were nearly all up, but the reaction from overwork made me an easy victim of the lurking germs. Then Jube loomed up as a nurse. He put everyone else aside, and with the doctor, a friend of mine from a neighbouring town, took entire charge of me. Even Annie herself was put aside, and I was cared for as tenderly as a baby. Tom, that was my physician and friend, told me all about it afterward with tears in his eyes. Only he was a big, blunt man and his expressions did not convey all that he meant. He told me how my nigger had nursed me as if I were a sick kitten and he my mother. Of how fiercely he guarded his right to be the sole one to 'do' for me, as he called it, and how, when the crisis came, he hovered, weeping, but hopeful, at my bedside, until it was safely passed, when they drove him, weak and exhausted, from the room. As for me, I knew little about it at the time, and cared less. I was too busy in my fight with death. To my chimerical vision there was only a black but gentle demon that came and went, alternating with a white fairy, who would insist on coming in on her head, growing larger and larger and then dissolving. But the pathos and devotion in the story lost nothing in my blunt friend's telling.
"It was during the period of a long convalescence, however, that I came to know my humble ally as he really was, devoted to the point of abjectness. There were times when for very shame at his goodness to me, I would beg him to go away, to do something else. He would go, but before I had time to realise that I was not being ministered to, he would be back at my side, grinning and pottering just the same. He manufactured duties for the joy of performing them. He pretended to see desires in me that I never had, because he liked to pander to them, and when I became entirely exasperated, and ripped out a good round oath, he chuckled with the remark, 'Dah, now, you sholy is gittin' well. Nevah did hyeah a man anywhaih nigh Jo'dan's sho' cuss lak dat.'
"Why, I grew to love him, love him, oh, yes, I loved him as well—oh, what am I saying? All human love and gratitude are damned poor things; excuse me, gentlemen, this isn't a pleasant story. The truth is usually a nasty thing to stand.
"It was not six months after that that my friendship to Jube, which he had been at such great pains to win, was put to too severe a test.
"It was in the summer time again, and as business was slack, I had ridden over to see my friend, Dr. Tom. I had spent a good part of the day there, and it was past four o'clock when I rode leisurely into Bradford. I was in a particularly joyous mood and no premonition of the impending catastrophe oppressed me. No sense of sorrow, present or to come, forced itself upon me, even when I saw men hurrying through the almost deserted streets. When I got within sight of my home and saw a crowd surrounding it, I was only interested sufficiently to spur my horse into a jog trot, which brought me up to the throng, when something in the sullen, settled horror in the men's faces gave me a sudden, sick thrill. They whispered a word to me, and without a thought, save for Annie, the girl who had been so surely growing into my heart, I leaped from the saddle and tore my way through the people to the house.
"It was Annie, poor girl, bruised and bleeding, her face and dress torn from struggling. They were gathered round her with white faces, and, oh, with what terrible patience they were trying to gain from her fluttering lips the name of her murderer. They made way for me and I knelt at her side. She was beyond my skill, and my will merged with theirs. One thought was in our minds.
"'Who?' I asked.
"Her eyes half opened, 'That black——' She fell back into my arms dead.
"We turned and looked at each other. The mother had broken down and was weeping, but the face of the father was like iron.
"'It is enough,' he said; 'Jube has disappeared.' He went to the door and said to the expectant crowd, 'She is dead.'
"I heard the angry roar without swelling up like the noise of a flood, and then I heard the sudden movement of many feet as the men separated into searching parties, and laying the dead girl back upon her couch, I took my rifle and went out to join them.
"As if by intuition the knowledge had passed among the men that Jube Benson had disappeared, and he, by common consent, was to be the object of our search. Fully a dozen of the citizens had seen him hastening toward the woods and noted his skulking air, but as he had grinned in his old good-natured way they had, at the time, thought nothing of it. Now, however, the diabolical reason of his slyness was apparent. He had been shrewd enough to disarm suspicion, and by now was far away. Even Mrs. Daly, who was visiting with a neighbour, had seen him stepping out by a back way, and had said with a laugh, 'I reckon that black rascal's a-running off somewhere.' Oh, if she had only known.
"'To the woods! To the woods!' that was the cry, and away we went, each with the determination not to shoot, but to bring the culprit alive into town, and then to deal with him as his crime deserved.
"I cannot describe the feelings I experienced as I went out that night to beat the woods for this human tiger. My heart smouldered within me like a coal, and I went forward under the impulse of a will that was half my own, half some more malignant power's. My throat throbbed drily, but water nor whiskey would not have quenched my thirst. The thought has come to me since that now I could interpret the panther's desire for blood and sympathise with it, but then I thought nothing. I simply went forward, and watched, watched with burning eyes for a familiar form that I had looked for as often before with such different emotions.
"Luck or ill-luck, which you will, was with our party, and just as dawn was graying the sky, we came upon our quarry crouched in the corner of a fence. It was only half light, and we might have passed, but my eyes had caught sight of him, and I raised the cry. We levelled our guns and he rose and came toward us.
"'I t'ought you wa'n't gwine see me,' he said sullenly, 'I didn't mean no harm.'
"'Harm!'
"Some of the men took the word up with oaths, others were ominously silent.
"We gathered around him like hungry beasts, and I began to see terror dawning in his eyes. He turned to me, 'I's moughty glad you's hyeah, doc,' he said, 'you ain't gwine let 'em whup me.'
"'Whip you, you hound,' I said, 'I'm going to see you hanged,' and in the excess of my passion I struck him full on the mouth. He made a motion as if to resent the blow against even such great odds, but controlled himself.
"'W'y, doctah,' he exclaimed in the saddest voice I have ever heard, 'w'y, doctah! I ain't stole nuffin' o' yo'n, an' I was comin' back. I only run off to see my gal, Lucy, ovah to de Centah.'
"'You lie!' I said, and my hands were busy helping the others bind him upon a horse. Why did I do it? I don't know. A false education, I reckon, one false from the beginning. I saw his black face glooming there in the half light, and I could only think of him as a monster. It's tradition. At first I was told that the black man would catch me, and when I got over that, they taught me that the devil was black, and when I had recovered from the sickness of that belief, here were Jube and his fellows with faces of menacing blackness. There was only one conclusion: This black man stood for all the powers of evil, the result of whose machinations had been gathering in my mind from childhood up. But this has nothing to do with what happened.
"After firing a few shots to announce our capture, we rode back into town with Jube. The ingathering parties from all directions met us as we made our way up to the house. All was very quiet and orderly. There was no doubt that it was as the papers would have said, a gathering of the best citizens. It was a gathering of stern, determined men, bent on a terrible vengeance.
"We took Jube into the house, into the room where the corpse lay. At sight of it, he gave a scream like an animal's and his face went the colour of storm-blown water. This was enough to condemn him. We divined, rather than heard, his cry of 'Miss Ann, Miss Ann, oh, my God, doc, you don't t'ink I done it?'
"Hungry hands were ready. We hurried him out into the yard. A rope was ready. A tree was at hand. Well, that part was the least of it, save that Hiram Daly stepped aside to let me be the first to pull upon the rope. It was lax at first. Then it tightened, and I felt the quivering soft weight resist my muscles. Other hands joined, and Jube swung off his feet.
"No one was masked. We knew each other. Not even the Culprit's face was covered, and the last I remember of him as he went into the air was a look of sad reproach that will remain with me until I meet him face to face again.
"We were tying the end of the rope to a tree, where the dead man might hang as a warning to his fellows, when a terrible cry chilled us to the marrow.
"'Cut 'im down, cut 'im down, he ain't guilty. We got de one. Cut him down, fu' Gawd's sake. Here's de man, we foun' him hidin' in de barn!'
"Jube's brother, Ben, and another Negro, came rushing toward us, half dragging, half carrying a miserable-looking wretch between them. Someone cut the rope and Jube dropped lifeless to the ground.
"'Oh, my Gawd, he's daid, he's daid!' wailed the brother, but with blazing eyes he brought his captive into the centre of the group, and we saw in the full light the scratched face of Tom Skinner—the worst white ruffian in the town—but the face we saw was not as we were accustomed to see it, merely smeared with dirt. It was blackened to imitate a Negro's.
"God forgive me; I could not wait to try to resuscitate Jube. I knew he was already past help, so I rushed into the house and to the dead girl's side. In the excitement they had not yet washed or laid her out. Carefully, carefully, I searched underneath her broken finger nails. There was skin there. I took it out, the little curled pieces, and went with it to my office.
"There, determinedly, I examined it under a powerful glass, and read my own doom. It was the skin of a white man, and in it were embedded strands of short, brown hair or beard.
"How I went out to tell the waiting crowd I do not know, for something kept crying in my ears, 'Blood guilty! Blood guilty!'
"The men went away stricken into silence and awe. The new prisoner attempted neither denial nor plea. When they were gone I would have helped Ben carry his brother in, but he waved me away fiercely, 'You he'ped murder my brothah, you dat was his frien', go 'way, go 'way! I'll tek him home myse'f' I could only respect his wish, and he and his comrade took up the dead man and between them bore him up the street on which the sun was now shining full.
"I saw the few men who had not skulked indoors uncover as they passed, and I—I—stood there between the two murdered ones, while all the while something in my ears kept crying, 'Blood guilty! Blood guilty!'"
The doctor's head dropped into his hands and he sat for some time in silence, which was broken by neither of the men, then he rose, saying, "Gentlemen, that was my last lynching."
Paul Laurence Dunbar
(1872 – 1906)
The Lynching Of Jube Benson
From The Heart Of Happy Hollow, a collection of short stories reprinted in 1904 by Dodd, Mead and Company, New York.
Short Story
• fleursdumal.nl magazine
More in: Archive C-D, Archive C-D, Dunbar, Paul Laurence, Dunbar, Paul Laurence, Paul Laurence Dunbar
---
I Would I Were a Careless Child
I would I were a careless child,
Still dwelling in my Highland cave,
Or roaming through the dusky wild,
Or bounding o'er the dark blue wave;
The cumbrous pomp of Saxon pride
Accords not with the freeborn soul,
Which loves the mountain's craggy side,
And seeks the rocks where billows roll.
Fortune! take back these cultured lands,
Take back this name of splendid sound!
I hate the touch of servile hands,
I hate the slaves that cringe around.
Place me among the rocks I love,
Which sound to Ocean's wildest roar;
I ask but this – again to rove
Through scenes my youth hath known before.
Few are my years, and yet I feel
The world was ne'er designed for me:
Ah! why do dark'ning shades conceal
The hour when man must cease to be?
Once I beheld a splendid dream,
A visionary scene of bliss:
Truth! – wherefore did thy hated beam
Awake me to a world like this?
I loves – but those I love are gone;
Had friends – my early friends are fled:
How cheerless feels the heart alone,
When all its former hopes are dead!
Though gay companions o'er the bowl
Dispel awhile the sense of ill'
Though pleasure stirs the maddening soul,
The heart – the heart – is lonely still.
How dull! to hear the voice of those
Whom rank or chance, whom wealth or power,
Have made, though neither friends nor foes,
Associates of the festive hour.
Give me again a faithful few,
In years and feelings still the same,
And I will fly the midnight crew,
Where boist'rous joy is but a name.
And woman, lovely woman! thou,
My hope, my comforter, my all!
How cold must be my bosom now,
When e'en thy smiles begin to pall!
Without a sigh would I resign
This busy scene of splendid woe,
To make that calm contentment mine,
Which virtue know, or seems to know.
Fain would I fly the haunts of men –
I seek to shun, not hate mankind;
My breast requires the sullen glen,
Whose gloom may suit a darken'd mind.
Oh! that to me the wings were given
Which bear the turtle to her nest!
Then would I cleave the vault of heaven,
To flee away, and be at rest.
George Gordon Byron
(1788 – 1824)
I Would I Were a Careless Child
(Poem)
• fleursdumal.nl magazine
More in: Archive A-B, Archive A-B, Byron, Lord
---
Franz Kafka remains one of the most influential writers of the twentieth century.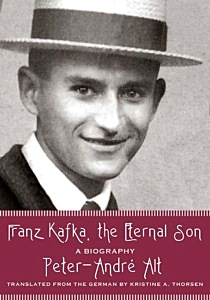 His novels, stories, and letters are still regarded today as the epitome of the dark, fascinating, and uncanny, a model of the modernist aesthetic.
Peter-André Alt's landmark biography, Franz Kafka, the Eternal Son, recounts and explores Kafka's life and literary work throughout the cultural and political upheavals of central Europe.
Alt's biography explores Franz Kafka's own view of life and writing as a unity that shaped his identity. He locates links and echoes among the author's work, life, and surroundings, situating him within the traditions of Prague's German literature, modernity, psychoanalysis, and philosophy as well as within its Jewish culture, arts, theater, and intellectual tradition.
In this biographical tour de force, Kafka emerges as an observant flaneur and wistful loner, an anxious ascetic, an ecstatic and skeptic, a specialist in terror, and a master of irony. Alt masterfully illuminates Kafka's life not as source material but as a mirror of his literary genius. Readers begin to see Kafka's unforgettable novels and stories as shards reflecting the life of their creator.
About the Author
Peter-André André Alt is a German literary scholar and the president of the Free University in Berlin.
Kristine A, Thorsen is a lecturer emeritus of German at Northwestern University.
Franz Kafka, the Eternal Son
A Biography
Contributors
Peter-André Alt (Author)
Kristine Thorsen (Translator)
Publication Date September 2018
Categories Biography
704 pages
Trim Size 7 x 10
ISBN 0-8101-2607-9
Northwestern University Press
-Cloth Text
– $120.00
ISBN 978-0-8101-6243-3
-Paper Text
– $45.00
ISBN 978-0-8101-2607-7
# new books
Franz Kafka
A Biography
• fleursdumal.nl magazine
More in: - Book News, - Book Stories, Archive A-B, Archive K-L, Archive K-L, Art & Literature News, Franz Kafka, Kafka, Franz, Kafka, Franz, MONTAIGNE
---
THE BOY AND THE BAYONET
It was June, and nearing the closing time of school. The air was full of the sound of bustle and preparation for the final exercises, field day, and drills. Drills especially, for nothing so gladdens the heart of the Washington mother, be she black or white, as seeing her boy in the blue cadet's uniform, marching proudly to the huzzas of an admiring crowd. Then she forgets the many nights when he has come in tired out and dusty from his practice drill, and feels only the pride and elation of the result.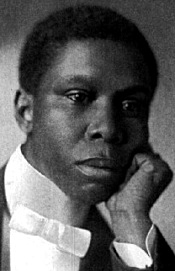 Although Tom did all he could outside of study hours, there were many days of hard work for Hannah Davis, when her son went into the High School. But she took it upon herself gladly, since it gave Bud the chance to learn, that she wanted him to have. When, however, he entered the Cadet Corps it seemed to her as if the first steps toward the fulfilment of all her hopes had been made. It was a hard pull to her, getting the uniform, but Bud himself helped manfully, and when his mother saw him rigged out in all his regimentals, she felt that she had not toiled in vain. And in fact it was worth all the trouble and expense just to see the joy and pride of "little sister," who adored Bud.
As the time for the competitive drill drew near there was an air of suppressed excitement about the little house on "D" Street, where the three lived. All day long "little sister," who was never very well and did not go to school, sat and looked out of the window on the uninteresting prospect of a dusty thoroughfare lined on either side with dull red brick houses, all of the same ugly pattern, interspersed with older, uglier, and viler frame shanties. In the evening Hannah hurried home to get supper against the time when Bud should return, hungry and tired from his drilling, and the chore work which followed hard upon its heels.
Things were all cheerful, however, for as they applied themselves to the supper, the boy, with glowing face, would tell just how his company "A" was getting on, and what they were going to do to companies "B" and "C." It was not boasting so much as the expression of a confidence, founded upon the hard work he was doing, and Hannah and the "little sister" shared that with him.
The child often, listening to her brother, would clap her hands or cry, "Oh, Bud, you're just splendid an' I know you'll beat 'em."
"If hard work'll beat 'em, we've got 'em beat," Bud would reply, and Hannah, to add an admonitory check to her own confidence, would break in with, "Now, don't you be too sho', son; dey ain't been no man so good dat dey wasn't somebody bettah." But all the while her face and manner were disputing what her words expressed.
The great day came, and it was a wonderful crowd of people that packed the great baseball grounds to overflowing. It seemed that all of Washington's coloured population was out, when there were really only about one-tenth of them there. It was an enthusiastic, banner-waving, shouting, hallooing crowd. Its component parts were strictly and frankly partisan, and so separated themselves into sections differentiated by the colours of the flags they carried and the ribbons they wore. Side yelled defiance at side, and party bantered party. Here the blue and white of Company "A" flaunted audaciously on the breeze beside the very seats over which the crimson and gray of "B" were flying, and these in their turn nodded defiance over the imaginary barrier between themselves and "C's" black and yellow.
The band was thundering out "Sousa's High School Cadet's March," the school officials, the judges, and reporters, and some with less purpose were bustling about, discussing and conferring. Altogether doing nothing much with beautiful unanimity. All was noise, hurry, gaiety, and turbulence. In the midst of it all, with blue and white rosettes pinned on their breasts, sat two spectators, tense and silent, while the breakers of movement and sound struck and broke around them. It meant too much to Hannah and "little sister" for them to laugh and shout. Bud was with Company "A," and so the whole programme was more like a religious ceremonial to them. The blare of the brass to them might have been the trumpet call to battle in old Judea, and the far-thrown tones of the megaphone the voice of a prophet proclaiming from the hill-top.
Hannah's face glowed with expectation, and "little sister" sat very still and held her mother's hand save when amid a burst of cheers Company "A" swept into the parade ground at a quick step, then she sprang up, crying shrilly, "There's Bud, there's Bud, I see him," and then settled back into her seat overcome with embarrassment. The mother's eyes danced as soon as the sister's had singled out their dear one from the midst of the blue-coated boys, and it was an effort for her to keep from following her little daughter's example even to echoing her words.
Company "A" came swinging down the field toward the judges in a manner that called for more enthusiastic huzzas that carried even the Freshman of other commands "off their feet." They were, indeed, a set of fine-looking young fellows, brisk, straight, and soldierly in bearing. Their captain was proud of them, and his very step showed it. He was like a skilled operator pressing the key of some great mechanism, and at his command they moved like clockwork. Seen from the side it was as if they were all bound together by inflexible iron bars, and as the end man moved all must move with him. The crowd was full of exclamations of praise and admiration, but a tense quiet enveloped them as Company "A" came from columns of four into line for volley firing. This was a real test; it meant not only grace and precision of movement, singleness of attention and steadiness, but quickness tempered by self-control. At the command the volley rang forth like a single shot. This was again the signal for wild cheering and the blue and white streamers kissed the sunlight with swift impulsive kisses. Hannah and Little Sister drew closer together and pressed hands.
The "A" adherents, however, were considerably cooled when the next volley came out, badly scattering, with one shot entirely apart and before the rest. Bud's mother did not entirely understand the sudden quieting of the adherents; they felt vaguely that all was not as it should be, and the chill of fear laid hold upon their hearts. What if Bud's company, (it was always Bud's company to them), what if his company should lose. But, of course, that couldn't be. Bud himself had said that they would win. Suppose, though, they didn't; and with these thoughts they were miserable until the cheering again told them that the company had redeemed itself.
Someone behind Hannah said, "They are doing splendidly, they'll win, they'll win yet in spite of the second volley."
Company "A," in columns of fours, had executed the right oblique in double time, and halted amid cheers; then formed left halt into line without halting. The next movement was one looked forward to with much anxiety on account of its difficulty. The order was marching by fours to fix or unfix bayonets. They were going at a quick step, but the boys' hands were steady—hope was bright in their hearts. They were doing it rapidly and freely, when suddenly from the ranks there was the bright gleam of steel lower down than it should have been. A gasp broke from the breasts of Company "A's" friends. The blue and white drooped disconsolately, while a few heartless ones who wore other colours attempted to hiss. Someone had dropped his bayonet. But with muscles unquivering, without a turned head, the company moved on as if nothing had happened, while one of the judges, an army officer, stepped into the wake of the boys and picked up the fallen steel.
No two eyes had seen half so quickly as Hannah and Little Sister's who the blunderer was. In the whole drill there had been but one figure for them, and that was Bud, Bud, and it was he who had dropped his bayonet. Anxious, nervous with the desire to please them, perhaps with a shade too much of thought of them looking on with their hearts in their eyes, he had fumbled, and lost all that he was striving for. His head went round and round and all seemed black before him.
He executed the movements in a dazed way. The applause, generous and sympathetic, as his company left the parade ground, came to him from afar off, and like a wounded animal he crept away from his comrades, not because their reproaches stung him, for he did not hear them, but because he wanted to think what his mother and "Little Sister" would say, but his misery was as nothing to that of the two who sat up there amid the ranks of the blue and white holding each other's hands with a despairing grip. To Bud all of the rest of the contest was a horrid nightmare; he hardly knew when the three companies were marched back to receive the judges' decision. The applause that greeted Company "B" when the blue ribbons were pinned on the members' coats meant nothing to his ears. He had disgraced himself and his company. What would his mother and his "Little Sister" say?
To Hannah and "Little Sister," as to Bud, all of the remainder of the drill was a misery. The one interest they had had in it failed, and not even the dropping of his gun by one of Company "E" when on the march, halting in line, could raise their spirits. The little girl tried to be brave, but when it was all over she was glad to hurry out before the crowd got started and to hasten away home. Once there and her tears flowed freely; she hid her face in her mother's dress, and sobbed as if her heart would break.
"Don't cry, Baby! don't cry, Lammie, dis ain't da las' time da wah goin' to be a drill. Bud'll have a chance anotha time and den he'll show 'em somethin'; bless you, I spec' he'll be a captain." But this consolation of philosophy was nothing to "Little Sister." It was so terrible to her, this failure of Bud's. She couldn't blame him, she couldn't blame anyone else, and she had not yet learned to lay all such unfathomed catastrophes at the door of fate. What to her was the thought of another day; what did it matter to her whether he was a captain or a private? She didn't even know the meaning of the words, but "Little Sister," from the time she knew Bud was a private, knew that that was much better than being captain or any of those other things with a long name, so that settled it.
Her mother finally set about getting the supper, while "Little Sister" drooped disconsolately in her own little splint-bottomed chair. She sat there weeping silently until she heard the sound of Bud's step, then she sprang up and ran away to hide. She didn't dare to face him with tears in her eyes. Bud came in without a word and sat down in the dark front room.
"Dat you, Bud?" asked his mother.
"Yassum."
"Bettah come now, supper's puty 'nigh ready."
"I don' want no supper."
"You bettah come on, Bud, I reckon you mighty tired."
He did not reply, but just then a pair of thin arms were put around his neck and a soft cheek was placed close to his own.
"Come on, Buddie," whispered "Little Sister," "Mammy an' me know you didn't mean to do it, an' we don' keer."
Bud threw his arms around his little sister and held her tightly.
"It's only you an' ma I care about," he said, "though I am sorry I spoiled the company's drill; they say "B" would have won anyway on account of our bad firing, but I did want you and ma to be proud."
"We is proud," she whispered, "we's mos' prouder dan if you'd won," and pretty soon she led him by the hand out to supper.
Hannah did all she could to cheer the boy and to encourage him to hope for next year, but he had little to say in reply, and went to bed early.
In the morning, though it neared school time, Bud lingered around and seemed in no disposition to get ready to go.
"Bettah git ready fer school," said Hannah cheerily to him.
"I don't believe I want to go any more," Bud replied.
"Not go any more? Why ain't you shamed to talk that way! O' cose you a goin' to school."
"I'm ashamed to show my face to the boys."
"What you say about de boys? De boys ain't a-goin' to give you no edgication when you need it."
"Oh, I don't want to go, ma; you don't know how I feel."
"I'm kinder sorry I let you go into dat company," said Hannah musingly; "'cause it was de teachin' I wanted you to git, not de prancin' and steppin'; but I did t'ink it would make mo' of a man of you, an' it ain't. Yo' pappy was a po' man, ha'd wo'kin', an' he wasn't high-toned neither, but from the time I first see him to the day of his death I nevah seen him back down because he was afeared of anything," and Hannah turned to her work.
"Little Sister" went up to Bud and slipped her hand in his. "You ain't a-goin' to back down, is you, Buddie?" she said.
"No," said Bud stoutly, as he braced his shoulders, "I'm a-goin'."
But no persuasion could make him wear his uniform.
The boys were a little cold to him, and some were brutal. But most of them recognised the fact that what had happened to Tom Harris might have happened to any one of them. Besides, since the percentage had been shown, it was found that "B" had outpointed them in many ways, and so their loss was not due to the one grave error. Bud's heart sank when he dropped into his seat in the Assembly Hall to find seated on the platform one of the blue-coated officers who had acted as judge the day before. After the opening exercises were over he was called upon to address the school. He spoke readily and pleasantly, laying especial stress upon the value of discipline; toward the end of his address he said: "I suppose Company 'A' is heaping accusations upon the head of the young man who dropped his bayonet yesterday." Tom could have died. "It was most regrettable," the officer continued, "but to me the most significant thing at the drill was the conduct of that cadet afterward. I saw the whole proceeding; I saw that he did not pause for an instant, that he did not even turn his head, and it appeared to me as one of the finest bits of self-control I had ever seen in any youth; had he forgotten himself for a moment and stopped, however quickly, to secure the weapon, the next line would have been interfered with and your whole movement thrown into confusion." There were a half hundred eyes glancing furtively at Bud, and the light began to dawn in his face. "This boy has shown what discipline means, and I for one want to shake hands with him, if he is here."
When he had concluded the Principal called Bud forward, and the boys, even his detractors, cheered as the officer took his hand.
"Why are you not in uniform, sir?" he asked.
"I was ashamed to wear it after yesterday," was the reply.
"Don't be ashamed to wear your uniform," the officer said to him, and Bud could have fallen on his knees and thanked him.
There were no more jeers from his comrades now, and when he related it all at home that evening there were two more happy hearts in that South Washington cottage.
"I told you we was more prouder dan if you'd won," said "Little Sister."
"An' what did I tell you 'bout backin' out?" asked his mother.
Bud was too happy and too busy to answer; he was brushing his uniform.
Paul Laurence Dunbar
(1872 – 1906)
The Boy and The Bayonet
From The Heart Of Happy Hollow, a collection of short stories reprinted in 1904 by Dodd, Mead and Company, New York.
Short Story
• fleursdumal.nl magazine
More in: Archive C-D, Archive C-D, Dunbar, Paul Laurence, Dunbar, Paul Laurence, Paul Laurence Dunbar
---
Der Krieg
Aus Plewna wandert ein Geisterzug,
Die türkischen Helden gefangen,
In Fetzen und barfuss, von Hunger verzehrt,
Die Glieder schlottern und hangen.
Viel Tausende wanken wie Schatten dahin,
Zur Donau ziehen die Armen,
Die nächtlichen Wolken durchheult der Wind,
Laut brüllend, wie Schlachtenerbarmen.
In lautloser Stille, so wandern sie hin
Durch schneeverdichtete Fluren,
Bedeckt mit Leichen – die Raben und Kräh'n
Verkünden der Fallenden Spuren.
Nur Leichen liegen von Plewna hin
Zur Donau in Reihen gesäet,
Ein grässlich' Schlachtfeld, wo Ross und Mann
Am Wagen erfroren, verwehet.
Die Wandernden schreien um Hülfe noch,
Dann knien sie, beten stille,
Mit ihren Armen gen Morgenland,
Und sterben -'s ist Allahs Wille.
Von Plewna zur Donau, wer Kräfte hat,
Vollendet die grausige Reise,
Da glitzert düster im Abendrot
Nicropolis, starrend von Eise.
Und rings ertönt ein Heulen und Schrei'n:
"O wollet uns Speise doch geben!
Was habt Ihr nicht lieber erschossen uns gleich!"
Die Lüfte, die eisigen, beben.
Zehntausend Gefangene schreien nach Brot,
Kein Brot ist zur Stunde zu haben,
Und markerschütternd durchtobt der Schrei
Die Straßen, die Wälle, den Graben.
Zehntausend liegen in jener Nacht
Verhungernd, mit sterbendem Munde,
Die Sieger sind selber von Tod bedroht –
Kein Brot! und nur Eis in der Runde!
Kein Brot! Und von jenseits da winkt das Land,
In dem lange verheißenen Frieden,
Doch hat sie die Donau mit krachendem Eis
In gewaltigen Massen geschieden.
Kein Brot! und es frieret in jener Nacht,
Als hätte Natur sich geschworen,
Den beiden Heeren den Untergang,
Fast waren sie alle verloren.
Doch endlich grauet der Tag, es kann
Die Panzerbarkasse nun wagen,
Vom Eis getragen! ein wenig Brot
Zu gemarterten Helden zu tragen.
Carmen Sylva
(1843-1916)
Der Krieg
Gedicht
• fleursdumal.nl magazine
More in: Archive S-T, Archive S-T, CLASSIC POETRY, WAR & PEACE
---
Christian Kunda Mutoki porte un nouveau regard sur Le Horla de Guy de Maupassant.
Il est précédé d'une préface et suivi d'une postface.
Il vient rafraîchir les problématiques qui touchent à la morale, à l'athéisme, à des amours tumultueuses et infidèles. . .
Le monde d'aujourd'hui diffère-t-il de celui décrit au XIXe siècle par l'écrivain français ? La science a-t-elle amélioré la condition existentielle de l'homme ?
Voici quelques questions majeures qui trouvent ici un regard neuf.
Christian Kunda Mutoki a préparé sa thèse de doctorat à l'Université Paul Verlaine, actuelle Université de la Lorraine (Metz, France). Il est écrivain et professeur de Littérature et civilisation françaises à l'Université de Lubumbashi, en RDC.
GUY DE MAUPASSANT
Une certaine idée de l'homme dans Le Horla
Christian Kunda Mutoki
Cahiers des sciences du langage
Langue Linguistique Littérature
Broché
Format : 15,5 x 24 cm
ISBN : 978-2-8066-3665-2
14 décembre 2018
70 pages
€ 11,5
# New books
Une certaine idée de l'homme dans Le Horla
de Guy de Maupassant
Christian Kunda Mutoki
• fleursdumal.nl magazine
More in: - Book News, - Bookstores, Archive M-N, Archive M-N, Art & Literature News, Guy de Maupassant, Maupassant, Guy de, Maupassant, Guy de
---
THE RACE QUESTION
Scene—Race track. Enter old coloured man, seating himself.
"Oomph, oomph. De work of de devil sho' do p'ospah. How 'do, suh? Des tol'able, thankee, suh. How you come on? Oh, I was des a-sayin' how de wo'k of de ol' boy do p'ospah. Doesn't I frequent the racetrack? No, suh; no, suh. I's Baptis' myse'f, an' I 'low hit's all devil's doin's. Wouldn't 'a' be'n hyeah to-day, but I got a boy named Jim dat's long gone in sin an' he gwine ride one dem hosses. Oomph, dat boy! I sut'ny has talked to him and labohed wid him night an' day, but it was allers in vain, an' I's feahed dat de day of his reckonin' is at han'.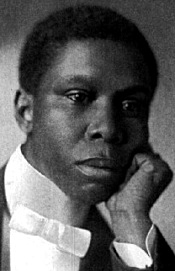 "Ain't I nevah been intrusted in racin'? Humph, you don't s'pose I been dead all my life, does you? What you laffin' at? Oh, scuse me, scuse me, you unnerstan' what I means. You don' give a ol' man time to splain hisse'f. What I means is dat dey has been days when I walked in de counsels of de on-gawdly and set in de seats of sinnahs; and long erbout dem times I did tek most ovahly strong to racin'.
"How long dat been? Oh, dat's way long back, 'fo' I got religion, mo'n thuty years ago, dough I got to own I has fell from grace several times sense.
"Yes, suh, I ust to ride. Ki-yi! I nevah furgit de day dat my ol' Mas' Jack put me on 'June Boy,' his black geldin', an' say to me, 'Si,' says he, 'if you don' ride de tail offen Cunnel Scott's mare, "No Quit," I's gwine to larrup you twell you cain't set in de saddle no mo'.' Hyah, hyah. My ol' Mas' was a mighty han' fu' a joke. I knowed he wan't gwine to do nuffin' to me.
"Did I win? Why, whut you spec' I's doin' hyeah ef I hadn' winned? W'y, ef I'd 'a' let dat Scott maih beat my 'June Boy' I'd 'a' drowned myse'f in Bull Skin Crick.
"Yes, suh, I winned; w'y, at de finish I come down dat track lak hit was de Jedgment Day an' I was de las' one up! Ef I didn't race dat maih's tail clean off, I 'low I made hit do a lot o' switchin'. An' aftah dat my wife Mandy she ma'ed me. Hyah, hyah, I ain't bin much on hol'in' de reins sence.
"Sh! dey comin' in to wa'm up. Dat Jim, dat Jim, dat my boy; you nasty putrid little rascal. Des a hundred an' eight, suh, des a hundred an' eight. Yas, suh, dat's my Jim; I don't know whaih he gits his dev'ment at.
"What's de mattah wid dat boy? Whyn't he hunch hisse'f up on dat saddle right? Jim, Jim, whyn't you limber up, boy; hunch yo'se'f up on dat hoss lak you belonged to him and knowed you was dah. What I done showed you? De black raskil, goin' out dah tryin' to disgrace his own daddy. Hyeah he come back. Dat's bettah, you scoun'ril.
"Dat's a right smaht-lookin' hoss he's a-ridin', but I ain't a-trustin' dat bay wid de white feet—dat is, not altogethah. She's a favourwright too; but dey's sumpin' else in dis worl' sides playin' favourwrights. Jim bettah had win dis race. His hoss ain't a five to one shot, but I spec's to go way fum hyeah wid money ernuff to mek a donation on de pa'sonage.
"Does I bet? Well, I don' des call hit bettin'; but I resks a little w'en I t'inks I kin he'p de cause. 'Tain't gamblin', o' co'se; I wouldn't gamble fu nothin', dough my ol' Mastah did ust to say dat a honest gamblah was ez good ez a hones' preachah an' mos' nigh ez skace.
"Look out dah, man, dey's off, dat nasty bay maih wid de white feet leadin' right fu'm 'de pos'. I knowed it! I knowed it! I had my eye on huh all de time. Oh, Jim, Jim, why didn't you git in bettah, way back dah fouf? Dah go de gong! I knowed dat wasn't no staht. Troop back dah, you raskils, hyah, hyah.
"I wush dat boy wouldn't do so much jummying erroun' wid dat hoss. Fust t'ing he know he ain't gwine to know whaih he's at.
"Dah, dah dey go ag'in. Hit's a sho' t'ing dis time. Bettah, Jim, bettah. Dey didn't leave you dis time. Hug dat bay mare, hug her close, boy. Don't press dat hoss yit. He holdin' back a lot o' t'ings.
"He's gainin'! doggone my cats, he's gainin'! an' dat hoss o' his'n gwine des ez stiddy ez a rockin'-chair. Jim allus was a good boy.
"Confound these spec's, I cain't see 'em skacely; huh, you say dey's neck an' neck; now I see 'em! now I see 'em! and Jimmy's a-ridin' like——Huh, huh, I laik to said sumpin'.
"De bay maih's done huh bes', she's done huh bes'! Dey's turned into the stretch an' still see-sawin'. Let him out, Jimmy, let him out! Dat boy done th'owed de reins away. Come on, Jimmy, come on! He's leadin' by a nose. Come on, I tell you, you black rapscallion, come on! Give 'em hell, Jimmy! give 'em hell! Under de wire an' a len'th ahead. Doggone my cats! wake me up w'en dat othah hoss comes in.
"No, suh, I ain't gwine stay no longah, I don't app'ove o' racin', I's gwine 'roun' an' see dis hyeah bookmakah an' den I's gwine dreckly home, suh, dreckly home. I's Baptis' myse'f, an' I don't app'ove o' no sich doin's!"
Paul Laurence Dunbar
(1872 – 1906)
The Race Question
From The Heart Of Happy Hollow, a collection of short stories reprinted in 1904 by Dodd, Mead and Company, New York.
Short story
• fleursdumal.nl magazine
More in: Archive C-D, Archive C-D, Dunbar, Paul Laurence, Dunbar, Paul Laurence, Paul Laurence Dunbar
---
Wild nights – Wild nights!
Wild nights – Wild nights!
Were I with thee
Wild nights should be
Our luxury!
Futile – the winds –
To a Heart in port –
Done with the Compass –
Done with the Chart!
Rowing in Eden –
Ah – the Sea!
Might I but moor – tonight –
In thee!
Emily Dickinson
(1830-1886)
Wild nights – Wild nights!
• fleursdumal.nl magazine
More in: Archive C-D, Archive C-D, Dickinson, Emily
---
Sehnsucht
Entfernter Freund!
Um den auf immer
Im stillen Zimmer
Mein Auge weint;
Dann, wenn die Sterne
Am Himmel blinken,
Und Liebe winken,
Denk ich der Ferne
In der du, ach!
Jetzt um mich leidest,
Und Freuden meidest,
Mit Thränen nach.
Und wenn mein Freund
Im Stralenkleide,
Zu meinem Leide
Mitleidig scheint;
Da werf ich mich,
Mit stummen Sehnen
Und tausend Thränen –
O! sähst du mich!
An jene Flüsse
Zur Erde nieder,
Die unsre Lieder
Und unsere Küsse
Beym Sternenschein
So oft belauschten,
und sanfter rauschten
Durch diesen Hayn –
Ach! keine Lieder
Und keine Küsse,
Ihr – Hayn – und Flüsse!
Belauscht ihr wieder –
Und denk an dich,
An jene Zeiten,
So voller Freuden
Für mich und dich;
Dann ruf ich dich
Durch alle Wälder,
Durch Thal und Felder
Als hört'st du mich.
Und wüst und schaurig
Ist Hayn – und Trifte,
Wie Todtengrüfte,
So bang und traurig.
O! Mond und Sterne,
Blickt tausend Küsse
Und tausend Grüsse
Dem in der Ferne,
Ihr könnt' ihn finden!
So ruf und weine
Ich oft alleine
In öden Gründen.
So lächelt dir
Der Mond oft Küsse
So traurig süsse
Mein Freund von mir.
Sophie Albrecht
(1757-1840)
Gedicht
Im Junius 1783
• fleursdumal.nl magazine
More in: Archive A-B, Archive A-B, CLASSIC POETRY, Galerie Deutschland
---
The Outlet
My river runs to thee:
Blue sea, wilt welcome me?
My river waits reply.
Oh sea, look graciously!
I'll fetch thee brooks
From spotted nooks,—
Say, sea,
Take me!
Emily Dickinson
(1830-1886)
The Outlet, 1860
• fleursdumal.nl magazine
More in: Archive C-D, Dickinson, Emily
---
Les heures de la nuit – Poéme
Nous sommes des Heures heureuses
Par qui le Plaisir est conduit;
Quand les étoiles amoureuses
Percent le voile de la nuit,
Près de la beauté qui repose,
Œil entr'ouvert, bouche mi-close,
Vers un lit parfumé de rose,
Nous guidons César et l'Amour.
Et, là, nous demeurons sans trêve
Jusqu'au moment où, comme un rêve,
L'Aube naissante nous enlève
Sur le premier rayon du jour.
Gérard de Nerval
(1808 – 1855)
Les heures de la nuit – Poéme
• fleursdumal.nl magazine
More in: Archive M-N, Nerval, Gérard de, Nerval, Gérard de
---
Older Entries »
« Newer Entries
Thank you for reading FLEURSDUMAL.NL - magazine for art & literature