CLASSIC POETRY
«« Previous page
·
Journey to Armenia by Osip Mandelstam
·
Gertrud Kolmar: Der Wal (K. J. gewidmet)
·
William Blake: Verzen van Onschuld en van Ervaring – vertaling van Dr. Cornelis W. Schoneveld
·
Bret Harte: What the Bullet sang
·
Novalis: An den Tod
·
Lord Byron: When we two parted
·
Gertrud Kolmar: Der Engel im Walde
·
Samuel Taylor Coleridge: Rime of the Ancient Mariner
·
Edgar Allan Poe: The Cask of Amontillado
·
Lord Byron: Growing Old
·
Gertrud Kolmar: Die Verlassene (An K. J.)
·
Robert Burns: Address to Edinburgh
Osip Mandelstam visited Armenia in 1930, and during the eight months of his stay, he rediscovered his poetic voice and was inspired to write an experimental meditation on the country and its ancient culture.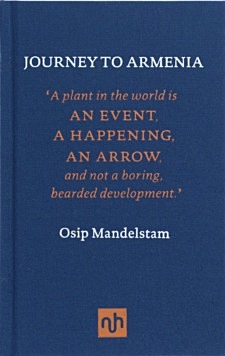 This edition also includes the companion piece, "Conversation About Dante," which Seamus Heaney called "Osip Mandelstam's astonishing fantasia on poetic creation." An incomparable apologia for poetic freedom and a challenge to the Bolshevik establishment, the essay was dictated by the poet to his wife, Nadezhda Mandelstam, in 1934 and 1935, during the last phase of his itinerant life. It has close ties to the Journey to Armenia.
Osip Mandelstam (1891–1938) was born and raised in St. Petersburg, where he attended the prestigious Tenishev School, before studying at the universities of St. Petersburg and Heidelberg and at the Sorbonne.
Mandelstam first published his poems in Apollyon, an avant-garde magazine, in 1910, then banded together with Anna Akhmatova and Nicholas Gumilev to form the Acmeist group, which advocated an aesthetic of exact description and chiseled form, as suggested by the title of Mandelstam's first book, Stone (1913). During the Russian Revolution, Mandelstam left Leningrad for the Crimea and Georgia, and he settled in Moscow in 1922, where his second collection of poems, Tristia, appeared.
Unpopular with the Soviet authorities, Mandelstam found it increasingly difficult to publish his poetry, though an edition of collected poems did come out in 1928. In 1934, after reading an epigram denouncing Stalin to friends, Mandelstam was arrested and sent into exile. He wrote furiously during these years, and his wife, Nadezhda, memorized his work in case his notebooks were destroyed or lost. (Nadezhda Mandelstam's extraordinary memoirs of life with her husband, Hope Against Hope and Hope Abandoned, published in the 1970s, later helped to bring Mandelstam a worldwide audience.
Journey to Armenia by Osip Mandelstam,
introduction by Henry Gifford,
translated from the Russian by Sydney Monas, Clarence Brown, and Robert Hughes
Series: Notting Hill Editions
ISBN: 9781907903472
Pages: 192
Publication Date in Hardcover:
September 25, 2018
new books
fleursdumal.nl magazine
More in: - Book News, - Book Stories, Archive M-N, Art & Literature News, Mandelstam, Osip, REPRESSION OF WRITERS, JOURNALISTS & ARTISTS
---
Der Wal
K. J. gewidmet
Du. Dich wollt ich vom Himmel mir krallen,
Reißen tief in mein Leben hinein;
Tag ist eben zu Splittern zerfallen,
Sonne tröpfelt, nun süßerer Wein.
Ob meiner Hand,
Greisingewand,
Schleiert schon weißer der neblichte Schein.
Du. Du weidest auf kühleren Wiesen,
Schaumglasäckern, Gefilden der Flut,
Hinverwandelt zum schwebenden Riesen,
Der bei den Müttern der Bläue ruht.
Felsen von Eis
Stromen dir leis
Reinere Kissen, ihr silbernes Blut.
Was du empfunden, als Labe, als Beule,
Was du in Helle gedacht und begehrt,
Wirft dir vom Haupte die tanzende Säule
Höher ins Dunkel, das sprudelnde Schwert.
Lilie aus Gischt
Blüht und erlischt:
Seele, von ewigem Wogen verzehrt.
Warst du so stark je, so Stummheit und Rune?
War je dein Atem so hauchend und groß?
Stürzt dir mein frevelnder Schrei die Harpune,
Zerrst du durch jagende Qualen dich los?
Irgendwo weit,
Leicht in der Zeit,
Taumelt ein leeres, gekentertes Floß.
Gertrud Kolmar
(1894-1943)
gedicht: Der Wal
fleursdumal.nl magazine
More in: Archive K-L, Archive K-L, Kolmar, Gertrud
---
DE ENGEL
Ik had een Droom, die uitleg vraagt!
'k Was een Prinses en was een maagd,
Door een Engel mild bewaakt:
Dwaas verdriet werd nooit gelaakt!
En ik huilde dag en nacht,
En mijn wee werd steeds verzacht,
En ik huilde nacht en dag
En verborg mijn blijde lach.
Dus hij vluchtte op wieken heen;
Toen de dag met blos verscheen
Stelde ik mij, traan droog, te weer
Duizendvoud met schild en speer.
En mijn Engel keerde weer,
Maar mijn wapen sloeg hem neer;
Want mijn jeugdtijd was voorbij,
En grijs hoofdhaar tooide mij
William Blake
vertaald door: Dr. Cornelis W. Schoneveld
THE ANGEL
I Dreamt a Dream! what can it mean?
And that I was a maiden Queen:
Guarded by an Angel mild;
Witless woe, was neer beguil'd!
And I wept both night and day
And he wip'd my tears away
And I wept both day and night
And hid from him my hearts delight
So he took his wings and fled:
Then the morn blush'd rosy red:
I dried my tears & armd my fears,
With ten thousand shields and spears.
Soon my Angel came again;
I was arm'd, he came in vain:
For the time of youth was fled
And grey hairs were on my head
William Blake (1757 – 1827)
Poem: The Angel
Vertaling uit:
Verzen van Onschuld en van Ervaring
William Blake
vertaald door: Dr. Cornelis W. Schoneveld
paperback
gebrocheerd
€ 20,00
ISBN: 978-90-824288-1-0
geïllustreerd
116 blz.
mei 2017
Uitgeverij De Wilde Tomaat
new translations
fleursdumal.nl magazine
More in: - Book Stories, Archive A-B, Blake, Blake, William, TRANSLATION ARCHIVE
---
What the Bullet sang
O Joy of creation,
To be!
O rapture, to fly
And be free!
Be the battle lost or won,
Though its smoke shall hide the sun,
I shall find my love–the one
Born for me!
I shall know him where he stands
All alone,
With the power in his hands
Not o'erthrown;
I shall know him by his face,
By his godlike front and grace;
I shall hold him for a space
All my own!
It is he–O my love!
So bold!
It is I–all thy love
Foretold!
It is I–O love, what bliss!
Dost thou answer to my kiss?
O sweetheart! what is this
Lieth there so cold?
Bret Harte
(1839-1902)
What the Bullet sang
fleursdumal.nl magazine
More in: Archive G-H, Archive G-H, CLASSIC POETRY, WAR & PEACE
---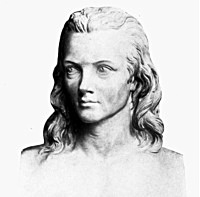 An den Tod
Wie den Seraph himmlische Lust erfüllet,
Kommt der Brüder einer, auch selger Engel,
Den des Himmels Freundschaft mit ihm verwebte
Zu dem unsterblichen Bunde,
Wieder von der fernesten Welten einer
Wo er Glück und Segen die Fülle ausstreut
Heitre Ruhe mit friedlicher Palme über
Tausend Geschöpfe ergossen,
Und nun fällt in Engels Entzücken seinem
Freunde an die himmlische Brust und dann im
Kusse, unaussprechbare Freundschaftswonne
Einet die Seelen der Seraphs.
So werd ich mich freuen wenn du einst holder
Todesengel meine geengte Seele
Zu dem selgen Anschaun Jehovas durch die
Trennung vom Körper beflügelst.
Und sich dann die neidische Hülle abstreift
Gleich der Puppe welche den Schmetterling hält
Und zerplatzet kommet die Zeit der Reife,
Jener befreit dann entfliehet.
So wird sie auch fliehen die edle Seele
Aus dem Erdenstaube entlastet dort zu
Jenen höhern, bessern Gefilden reich an
Seliger Ruhe und Freiheit.
Wo ein ewger Frühling die Wangen kleidet
Und ich voll unsterblicher Kraft die Schöpfung
Sehe, staune, himmlische Freundschaft mich un-
sterblichen Geistern vereinet
Novalis (1772 – 1801)
Gedicht: An den Tod
fleursdumal.nl magazine
More in: Archive M-N, Novalis, Novalis
---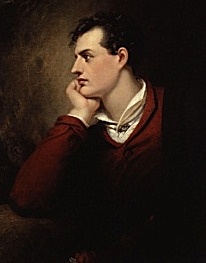 When we two parted
When we two parted
In silence and tears,
Half broken-hearted,
To sever for years,
Pale grew thy cheek and cold,
Colder thy kiss;
Truly that hour foretold
Sorrow to this.
The dew of the morning
Sank chill on my brow
It felt like the warning
Of what I feel now.
Thy vows are all broken,
And light is thy fame:
I hear thy name spoken,
And share in its shame.
They name thee before me,
A knell to mine ear;
A shudder comes o'er me
Why wert thou so dear?
They know not I knew thee,
Who knew thee too well:
Long, long shall I rue thee
Too deeply to tell.
In secret we met
In silence I grieve
That thy heart could forget,
Thy spirit deceive.
If I should meet thee
After long years,
How should I greet thee?
With silence and tears.
Lord George Gordon Noel Byron
(1788 – 1824)
When we two are parted
fleursdumal.nl magazine
More in: Archive A-B, Byron, Lord
---
Der Engel im Walde
Gib mir deine Hand, die liebe Hand, und komm mit mir;
Denn wir wollen hinweggehen von den Menschen.
Sie sind klein und böse, und ihre kleine Bosheit haßt und peinigt uns.
Ihre hämischen Augen schleichen um unser Gesicht, und
ihr gieriges Ohr betastet das Wort unseres Mundes.
Sie sammeln Bilsenkraut . . .
So laß uns fliehn
Zu den sinnenden Feldern, die freundlich mit Blumen und
Gras unsere wandernden Füße trösten,
An den Strom, der auf seinern Rücken geduldig wuchtende
Bürden, schwere, güterstrotzende Schiffe trägt,
Zu den Tieren des Waldes, die nicht übelreden.
Komm.
Herbstnebel schleiert und feuchtet das Moos mit dumpf
smaragdenem Leuchten.
Buchenlaub rollt, Reichtum goldbronzener Münzen.
Vor unseren Schritten springt, rote zitternde Flamme,
das Eichhorn nur.
Schwarze gewundene Erlen züngeln am Pfuhl empor in
kupfriges Abendglasten.
Komm.
Denn die Sonne ist nieder in ihre Höhle gekrochen, und ihr
warmer rötlicher Atem verschwebt.
Nun tut ein Gewölb sich auf.
Unter seinem graublauen Bogen zwischen bekrönten Säulen
der Bäume wird der Engel stehn,
Hoch und schmal, ohne Schwingen.
Sein Antlitz ist Leid.
Und sein Gewand hat die Bleiche eisig blinkender Sterne
in Winternächten.
Der Seiende,
Der nicht sagt, nicht soll, der nur ist,
Der keinen Fluch weiß noch Segen bringt und nicht in
Städte hinwallt zu dem, was stirbt :
Er schaut uns nicht
In seinem silbernen Schweigen.
Wir aber schauen ihn,
Weil wir zu zweit und verlassen sind.
Vielleicht
Weht ein braunes, verwelktes Blatt an seine Schulter,
entgleitet;
Das wollen wir aufheben und verwahren, ehe wir weiterziehn.
Komm, mein Freund, mit mir, komm.
Die Treppe in meines Vaters Haus ist dunkel und krumm
und eng, und die Stufen sind abgetreten;
Aber jetzt ist es das Haus der Waise, und fremde Leute wohnen darin.
Nimm mich fort.
Schwer fügt der alte rostige Schlüssel im Tor sich meinen
schwachen Händen.
Nun knarrt es zu.
Nun sieh mich an in der Finsternis, du, von heut meine Heimat.
Denn deine Arme sollen mir bergende Mauern baun,
Und dein Herz wird mir Kammer sein und dein Auge mein
Fenster, durch das der Morgen scheint.
Und es türmt sich die Stirn, da du schreitest.
Du bist mein Haus an allen Straßen der Welt, in jeder
Senke, auf jedem Hügel.
Du Dach, du wirst ermattet mit mir unter glühendem
Mittag lechzen, mit mir erschauern, wenn Schneesturm
peitscht.
Wir werden dürsten und hungern, zusammen erdulden,
Zusammen einst an staubigem Wegesrande sinken und weinen …
Gertrud Kolmar
(1894-1943)
gedicht: Der Engel im Walde
fleursdumal.nl magazine
More in: Archive K-L, Archive K-L, Kolmar, Gertrud
---
Samuel Taylor Coleridge
Part I
It is an ancient Mariner,
And he stoppeth one of three.
'By thy long grey beard and glittering eye,
Now wherefore stopp'st thou me?
The bridegroom's doors are opened wide,
And I am next of kin;
The guests are met, the feast is set:
Mayst hear the merry din.'
He holds him with his skinny hand,
"There was a ship," quoth he.
'Hold off! unhand me, grey-beard loon!'
Eftsoons his hand dropped he.
He holds him with his glittering eye—
The Wedding-Guest stood still,
And listens like a three years' child:
The Mariner hath his will.
The Wedding-Guest sat on a stone:
He cannot choose but hear;
And thus spake on that ancient man,
The bright-eyed Mariner.
"The ship was cheered, the harbour cleared,
Merrily did we drop
Below the kirk, below the hill,
Below the lighthouse top.
The sun came up upon the left,
Out of the sea came he!
And he shone bright, and on the right
Went down into the sea.
Higher and higher every day,
Till over the mast at noon—"
The Wedding-Guest here beat his breast,
For he heard the loud bassoon.
The bride hath paced into the hall,
Red as a rose is she;
Nodding their heads before her goes
The merry minstrelsy.
The Wedding-Guest he beat his breast,
Yet he cannot choose but hear;
And thus spake on that ancient man,
The bright-eyed Mariner.
"And now the storm-blast came, and he
Was tyrannous and strong:
He struck with his o'ertaking wings,
And chased us south along.
With sloping masts and dipping prow,
As who pursued with yell and blow
Still treads the shadow of his foe,
And foward bends his head,
The ship drove fast, loud roared the blast,
And southward aye we fled.
And now there came both mist and snow,
And it grew wondrous cold:
And ice, mast-high, came floating by,
As green as emerald.
And through the drifts the snowy clifts
Did send a dismal sheen:
Nor shapes of men nor beasts we ken—
The ice was all between.
The ice was here, the ice was there,
The ice was all around:
It cracked and growled, and roared and howled,
Like noises in a swound!
At length did cross an Albatross,
Thorough the fog it came;
As it had been a Christian soul,
We hailed it in God's name.
It ate the food it ne'er had eat,
And round and round it flew.
The ice did split with a thunder-fit;
The helmsman steered us through!
And a good south wind sprung up behind;
The Albatross did follow,
And every day, for food or play,
Came to the mariner's hollo!
In mist or cloud, on mast or shroud,
It perched for vespers nine;
Whiles all the night, through fog-smoke white,
Glimmered the white moonshine."
'God save thee, ancient Mariner,
From the fiends that plague thee thus!—
Why look'st thou so?'—"With my crossbow
I shot the Albatross."
Part II
"The sun now rose upon the right:
Out of the sea came he,
Still hid in mist, and on the left
Went down into the sea.
And the good south wind still blew behind,
But no sweet bird did follow,
Nor any day for food or play
Came to the mariners' hollo!
And I had done a hellish thing,
And it would work 'em woe:
For all averred, I had killed the bird
That made the breeze to blow.
Ah wretch! said they, the bird to slay,
That made the breeze to blow!
Nor dim nor red, like God's own head,
The glorious sun uprist:
Then all averred, I had killed the bird
That brought the fog and mist.
'Twas right, said they, such birds to slay,
That bring the fog and mist.
The fair breeze blew, the white foam flew,
The furrow followed free;
We were the first that ever burst
Into that silent sea.
Down dropped the breeze, the sails dropped down,
'Twas sad as sad could be;
And we did speak only to break
The silence of the sea!
All in a hot and copper sky,
The bloody sun, at noon,
Right up above the mast did stand,
No bigger than the moon.
Day after day, day after day,
We stuck, nor breath nor motion;
As idle as a painted ship
Upon a painted ocean.
Water, water, every where,
And all the boards did shrink;
Water, water, every where,
Nor any drop to drink.
The very deep did rot: O Christ!
That ever this should be!
Yea, slimy things did crawl with legs
Upon the slimy sea.
About, about, in reel and rout
The death-fires danced at night;
The water, like a witch's oils,
Burnt green, and blue, and white.
And some in dreams assured were
Of the Spirit that plagued us so;
Nine fathom deep he had followed us
From the land of mist and snow.
And every tongue, through utter drought,
Was withered at the root;
We could not speak, no more than if
We had been choked with soot.
Ah! well-a-day! what evil looks
Had I from old and young!
Instead of the cross, the Albatross
About my neck was hung."
Part III
"There passed a weary time. Each throat
Was parched, and glazed each eye.
A weary time! a weary time!
How glazed each weary eye—
When looking westward, I beheld
A something in the sky.
At first it seemed a little speck,
And then it seemed a mist;
It moved and moved, and took at last
A certain shape, I wist.
A speck, a mist, a shape, I wist!
And still it neared and neared:
As if it dodged a water-sprite,
It plunged and tacked and veered.
With throats unslaked, with black lips baked,
We could nor laugh nor wail;
Through utter drought all dumb we stood!
I bit my arm, I sucked the blood,
And cried, A sail! a sail!
With throats unslaked, with black lips baked,
Agape they heard me call:
Gramercy! they for joy did grin,
And all at once their breath drew in,
As they were drinking all.
See! see! (I cried) she tacks no more!
Hither to work us weal;
Without a breeze, without a tide,
She steadies with upright keel!
The western wave was all a-flame,
The day was well nigh done!
Almost upon the western wave
Rested the broad bright sun;
When that strange shape drove suddenly
Betwixt us and the sun.
And straight the sun was flecked with bars,
(Heaven's Mother send us grace!)
As if through a dungeon-grate he peered
With broad and burning face.
Alas! (thought I, and my heart beat loud)
How fast she nears and nears!
Are those her sails that glance in the sun,
Like restless gossameres?
Are those her ribs through which the sun
Did peer, as through a grate?
And is that Woman all her crew?
Is that a Death? and are there two?
Is Death that Woman's mate?
Her lips were red, her looks were free,
Her locks were yellow as gold:
Her skin was as white as leprosy,
The Nightmare Life-in-Death was she,
Who thicks man's blood with cold.
The naked hulk alongside came,
And the twain were casting dice;
'The game is done! I've won! I've won!'
Quoth she, and whistles thrice.
The sun's rim dips; the stars rush out:
At one stride comes the dark;
With far-heard whisper o'er the sea,
Off shot the spectre-bark.
We listened and looked sideways up!
Fear at my heart, as at a cup,
My life-blood seemed to sip!
The stars were dim, and thick the night,
The steersman's face by his lamp gleamed white;
From the sails the dew did drip—
Till clomb above the eastern bar
The horned moon, with one bright star
Within the nether tip.
One after one, by the star-dogged moon,
Too quick for groan or sigh,
Each turned his face with a ghastly pang,
And cursed me with his eye.
Four times fifty living men,
(And I heard nor sigh nor groan)
With heavy thump, a lifeless lump,
They dropped down one by one.
The souls did from their bodies fly,—
They fled to bliss or woe!
And every soul it passed me by,
Like the whizz of my crossbow!"
Part IV
'I fear thee, ancient Mariner!
I fear thy skinny hand!
And thou art long, and lank, and brown,
As is the ribbed sea-sand.
I fear thee and thy glittering eye,
And thy skinny hand, so brown.'— Poem:
"Fear not, fear not, thou Wedding-Guest!
This body dropped not down.
Alone, alone, all, all alone,
Alone on a wide wide sea!
And never a saint took pity on
My soul in agony.
The many men, so beautiful!
And they all dead did lie;
And a thousand thousand slimy things
Lived on; and so did I.
I looked upon the rotting sea,
And drew my eyes away;
I looked upon the rotting deck,
And there the dead men lay.
I looked to heaven, and tried to pray;
But or ever a prayer had gusht,
A wicked whisper came and made
My heart as dry as dust.
I closed my lids, and kept them close,
And the balls like pulses beat;
Forthe sky and the sea, and the sea and the sky,
Lay like a load on my weary eye,
And the dead were at my feet.
The cold sweat melted from their limbs,
Nor rot nor reek did they:
The look with which they looked on me
Had never passed away.
An orphan's curse would drag to hell
A spirit from on high;
But oh! more horrible than that
Is the curse in a dead man's eye!
Seven days, seven nights, I saw that curse,
And yet I could not die.
The moving moon went up the sky,
And no where did abide:
Softly she was going up,
And a star or two beside—
Her beams bemocked the sultry main,
Like April hoar-frost spread;
But where the ship's huge shadow lay,
The charmed water burnt alway
A still and awful red.
Beyond the shadow of the ship
I watched the water-snakes:
They moved in tracks of shining white,
And when they reared, the elfish light
Fell off in hoary flakes.
Within the shadow of the ship
I watched their rich attire:
Blue, glossy green, and velvet black,
They coiled and swam; and every track
Was a flash of golden fire.
O happy living things! no tongue
Their beauty might declare:
A spring of love gushed from my heart,
And I blessed them unaware:
Sure my kind saint took pity on me,
And I blessed them unaware.
The selfsame moment I could pray;
And from my neck so free
The Albatross fell off, and sank
Like lead into the sea."
Part V
"Oh sleep! it is a gentle thing,
Beloved from pole to pole!
To Mary Queen the praise be given!
She sent the gentle sleep from heaven,
That slid into my soul.
The silly buckets on the deck,
That had so long remained,
I dreamt that they were filled with dew;
And when I awoke, it rained.
My lips were wet, my throat was cold,
My garments all were dank;
Sure I had drunken in my dreams,
And still my body drank.
I moved, and could not feel my limbs:
I was so light—almost
I thought that I had died in sleep,
And was a blessed ghost.
And soon I heard a roaring wind:
It did not come anear;
But with its sound it shook the sails,
That were so thin and sere.
The upper air burst into life!
And a hundred fire-flags sheen,
To and fro they were hurried about!
And to and fro, and in and out,
The wan stars danced between.
And the coming wind did roar more loud,
And the sails did sigh like sedge;
And the rain poured down from one black cloud;
The moon was at its edge.
The thick black cloud was cleft, and still
The moon was at its side:
Like waters shot from some high crag,
The lightning fell with never a jag,
A river steep and wide.
The loud wind never reached the ship,
Yet now the ship moved on!
Beneath the lightning and the moon
The dead men gave a groan.
They groaned, they stirred, they all uprose,
Nor spake, nor moved their eyes;
It had been strange, even in a dream,
To have seen those dead men rise.
The helmsman steered, the ship moved on;
Yet never a breeze up blew;
The mariners all 'gan work the ropes,
Where they were wont to do;
They raised their limbs like lifeless tools—
We were a ghastly crew.
The body of my brother's son
Stood by me, knee to knee:
The body and I pulled at one rope,
But he said nought to me."
'I fear thee, ancient Mariner!'
"Be calm, thou Wedding-Guest!
'Twas not those souls that fled in pain,
Which to their corses came again,
But a troop of spirits blest:
For when it dawned—they dropped their arms,
And clustered round the mast;
Sweet sounds rose slowly through their mouths,
And from their bodies passed.
Around, around, flew each sweet sound,
Then darted to the sun;
Slowly the sounds came back again,
Now mixed, now one by one.
Sometimes a-dropping from the sky
I heard the skylark sing;
Sometimes all little birds that are,
How they seemed to fill the sea and air
With their sweet jargoning!
And now 'twas like all instruments,
Now like a lonely flute;
And now it is an angel's song,
That makes the heavens be mute.
It ceased; yet still the sails made on
A pleasant noise till noon,
A noise like of a hidden brook
In the leafy month of June,
That to the sleeping woods all night
Singeth a quiet tune.
Till noon we quietly sailed on,
Yet never a breeze did breathe;
Slowly and smoothly went the ship,
Moved onward from beneath.
Under the keel nine fathom deep,
From the land of mist and snow,
The spirit slid: and it was he
That made the ship to go.
The sails at noon left off their tune,
And the ship stood still also.
The sun, right up above the mast,
Had fixed her to the ocean:
But in a minute she 'gan stir,
With a short uneasy motion—
Backwards and forwards half her length
With a short uneasy motion.
Then like a pawing horse let go,
She made a sudden bound:
It flung the blood into my head,
And I fell down in a swound.
How long in that same fit I lay,
I have not to declare;
But ere my living life returned,
I heard and in my soul discerned
Two voices in the air.
'Is it he?' quoth one, 'Is this the man?
By him who died on cross,
With his cruel bow he laid full low
The harmless Albatross.
The spirit who bideth by himself
In the land of mist and snow,
He loved the bird that loved the man
Who shot him with his bow.'
The other was a softer voice,
As soft as honey-dew:
Quoth he, 'The man hath penance done,
And penance more will do.'
Part VI
First Voice
But tell me, tell me! speak again,
Thy soft response renewing—
What makes that ship drive on so fast?
What is the ocean doing?
Second Voice
Still as a slave before his lord,
The ocean hath no blast;
His great bright eye most silently
Up to the moon is cast—
If he may know which way to go;
For she guides him smooth or grim.
See, brother, see! how graciously
She looketh down on him.
First Voice
But why drives on that ship so fast,
Without or wave or wind?
Second Voice
The air is cut away before,
And closes from behind.
Fly, brother, fly! more high, more high!
Or we shall be belated:
For slow and slow that ship will go,
When the Mariner's trance is abated.
"I woke, and we were sailing on
As in a gentle weather:
'Twas night, calm night, the moon was high;
The dead men stood together.
All stood together on the deck,
For a charnel-dungeon fitter:
All fixed on me their stony eyes,
That in the moon did glitter.
The pang, the curse, with which they died,
Had never passed away:
I could not draw my eyes from theirs,
Nor turn them up to pray.
And now this spell was snapped: once more
I viewed the ocean green,
And looked far forth, yet little saw
Of what had else been seen—
Like one that on a lonesome road
Doth walk in fear and dread,
And having once turned round walks on,
And turns no more his head;
Because he knows a frightful fiend
Doth close behind him tread.
But soon there breathed a wind on me,
Nor sound nor motion made:
Its path was not upon the sea,
In ripple or in shade.
It raised my hair, it fanned my cheek
Like a meadow-gale of spring—
It mingled strangely with my fears,
Yet it felt like a welcoming.
Swiftly, swiftly flew the ship,
Yet she sailed softly too:
Sweetly, sweetly blew the breeze—
On me alone it blew.
Oh! dream of joy! is this indeed
The lighthouse top I see?
Is this the hill? is this the kirk?
Is this mine own country?
We drifted o'er the harbour-bar,
And I with sobs did pray—
O let me be awake, my God!
Or let me sleep alway.
The harbour-bay was clear as glass,
So smoothly it was strewn!
And on the bay the moonlight lay,
And the shadow of the moon.
The rock shone bright, the kirk no less,
That stands above the rock:
The moonlight steeped in silentness
The steady weathercock.
And the bay was white with silent light,
Till rising from the same,
Full many shapes, that shadows were,
In crimson colours came.
A little distance from the prow
Those crimson shadows were:
I turned my eyes upon the deck—
Oh, Christ! what saw I there!
Each corse lay flat, lifeless and flat,
And, by the holy rood!
A man all light, a seraph-man,
On every corse there stood.
This seraph-band, each waved his hand:
It was a heavenly sight!
They stood as signals to the land,
Each one a lovely light;
This seraph-band, each waved his hand,
No voice did they impart—
No voice; but oh! the silence sank
Like music on my heart.
But soon I heard the dash of oars,
I heard the Pilot's cheer;
My head was turned perforce away,
And I saw a boat appear.
The Pilot and the Pilot's boy,
I heard them coming fast:
Dear Lord in heaven! it was a joy
The dead men could not blast.
I saw a third—I heard his voice:
It is the Hermit good!
He singeth loud his godly hymns
That he makes in the wood.
He'll shrieve my soul, he'll wash away
The Albatross's blood."
Part VII
"This Hermit good lives in that wood
Which slopes down to the sea.
How loudly his sweet voice he rears!
He loves to talk with marineers
That come from a far country.
He kneels at morn, and noon, and eve—
He hath a cushion plump:
It is the moss that wholly hides
The rotted old oak-stump.
The skiff-boat neared: I heard them talk,
'Why, this is strange, I trow!
Where are those lights so many and fair,
That signal made but now?'
'Strange, by my faith!' the Hermit said—
'And they answered not our cheer!
The planks looked warped! and see those sails,
How thin they are and sere!
I never saw aught like to them,
Unless perchance it were
Brown skeletons of leaves that lag
My forest-brook along;
When the ivy-tod is heavy with snow,
And the owlet whoops to the wolf below,
That eats the she-wolf's young.'
'Dear Lord! it hath a fiendish look—
(The Pilot made reply)
I am afeared'—'Push on, push on!'
Said the Hermit cheerily.
The boat came closer to the ship,
But I nor spake nor stirred;
The boat came close beneath the ship,
And straight a sound was heard.
Under the water it rumbled on,
Still louder and more dread:
It reached the ship, it split the bay;
The ship went down like lead.
Stunned by that loud and dreadful sound,
Which sky and ocean smote,
Like one that hath been seven days drowned
My body lay afloat;
But swift as dreams, myself I found
Within the Pilot's boat.
Upon the whirl where sank the ship
The boat spun round and round;
And all was still, save that the hill
Was telling of the sound.
I moved my lips—the Pilot shrieked
And fell down in a fit;
The holy Hermit raised his eyes,
And prayed where he did sit.
I took the oars: the Pilot's boy,
Who now doth crazy go,
Laughed loud and long, and all the while
His eyes went to and fro.
'Ha! ha!' quoth he, 'full plain I see,
The Devil knows how to row.'
And now, all in my own country,
I stood on the firm land!
The Hermit stepped forth from the boat,
And scarcely he could stand.
O shrieve me, shrieve me, holy man!
The Hermit crossed his brow.
'Say quick,' quoth he 'I bid thee say—
What manner of man art thou?'
Forthwith this frame of mine was wrenched
With a woeful agony,
Which forced me to begin my tale;
And then it left me free.
Since then, at an uncertain hour,
That agony returns;
And till my ghastly tale is told,
This heart within me burns.
I pass, like night, from land to land;
I have strange power of speech;
That moment that his face I see,
I know the man that must hear me:
To him my tale I teach.
What loud uproar bursts from that door!
The wedding-guests are there:
But in the garden-bower the bride
And bride-maids singing are;
And hark the little vesper bell,
Which biddeth me to prayer!
O Wedding-Guest! this soul hath been
Alone on a wide wide sea:
So lonely 'twas, that God himself
Scarce seemed there to be.
O sweeter than the marriage-feast,
'Tis sweeter far to me,
To walk together to the kirk
With a goodly company!—
To walk together to the kirk,
And all together pray,
While each to his great Father bends,
Old men, and babes, and loving friends,
And youths and maidens gay!
Farewell, farewell! but this I tell
To thee, thou Wedding-Guest!
He prayeth well, who loveth well
Both man and bird and beast.
He prayeth best, who loveth best
All things both great and small;
For the dear God who loveth us,
He made and loveth all."
The Mariner, whose eye is bright,
Whose beard with age is hoar,
Is gone; and now the Wedding-Guest
Turned from the bridegroom's door.
He went like one that hath been stunned,
And is of sense forlorn:
A sadder and a wiser man
He rose the morrow morn.
Samuel Taylor Coleridge (1772 – 1834)
Poem: Rime of the Ancient Mariner
fleursdumal.nl magazine
More in: Archive C-D, Coleridge, Coleridge, Samuel Taylor
---
Edgar Allan Poe
The Cask of Amontillado
The thousand injuries of Fortunato I had borne as I best could, but when he ventured upon insult I vowed revenge. You, who so well know the nature of my soul, will not suppose, however, that gave utterance to a threat. At length I would be avenged; this was a point definitely, settled but the very definitiveness with which it was resolved precluded the idea of risk. I must not only punish but punish with impunity. A wrong is unredressed when retribution overtakes its redresser. It is equally unredressed when the avenger fails to make himself felt as such to him who has done the wrong.
It must be understood that neither by word nor deed had I given Fortunato cause to doubt my good will. I continued, as was my in to smile in his face, and he did not perceive that my to smile now was at the thought of his immolation.
He had a weak point this Fortunato although in other regards he was a man to be respected and even feared. He prided himself on his connoisseurship in wine. Few Italians have the true virtuoso spirit. For the most part their enthusiasm is adopted to suit the time and opportunity, to practise imposture upon the British and Austrian millionaires. In painting and gemmary, Fortunato, like his countrymen, was a quack, but in the matter of old wines he was sincere. In this respect I did not differ from him materially; I was skilful in the Italian vintages myself, and bought largely whenever I could.
It was about dusk, one evening during the supreme madness of the carnival season, that I encountered my friend. He accosted me with excessive warmth, for he had been drinking much. The man wore motley. He had on a tight-fitting parti-striped dress, and his head was surmounted by the conical cap and bells. I was so pleased to see him that I thought I should never have done wringing his hand.
I said to him "My dear Fortunato, you are luckily met. How remarkably well you are looking to-day. But I have received a pipe of what passes for Amontillado, and I have my doubts."
"How?" said he. "Amontillado, A pipe? Impossible! And in the middle of the carnival!"
"I have my doubts," I replied; "and I was silly enough to pay the full Amontillado price without consulting you in the matter. You were not to be found, and I was fearful of losing a bargain."
"Amontillado!"
"I have my doubts."
"Amontillado!"
"And I must satisfy them."
"Amontillado!"
"As you are engaged, I am on my way to Luchresi. If any one has a critical turn it is he. He will tell me "
"Luchresi cannot tell Amontillado from Sherry."
"And yet some fools will have it that his taste is a match for your own.
"Come, let us go."
"Whither?"
"To your vaults."
"My friend, no; I will not impose upon your good nature. I perceive you have an engagement. Luchresi"
"I have no engagement; come."
"My friend, no. It is not the engagement, but the severe cold with which I perceive you are afflicted. The vaults are insufferably damp. They are encrusted with nitre."
"Let us go, nevertheless. The cold is merely nothing. Amontillado! You have been imposed upon. And as for Luchresi, he cannot distinguish Sherry from Amontillado."
Thus speaking, Fortunato possessed himself of my arm; and putting on a mask of black silk and drawing a roquelaire closely about my person, I suffered him to hurry me to my palazzo.
There were no attendants at home; they had absconded to make merry in honour of the time. I had told them that I should not return until the morning, and had given them explicit orders not to stir from the house. These orders were sufficient, I well knew, to insure their immediate disappearance, one and all, as soon as my back was turned.
I took from their sconces two flambeaux, and giving one to Fortunato, bowed him through several suites of rooms to the archway that led into the vaults. I passed down a long and winding staircase, requesting him to be cautious as he followed. We came at length to the foot of the descent, and stood together upon the damp ground of the catacombs of the Montresors.
The gait of my friend was unsteady, and the bells upon his cap jingled as he strode.
"The pipe," he said.
"It is farther on," said I; "but observe the white web-work which gleams from these cavern walls."
He turned towards me, and looked into my eves with two filmy orbs that distilled the rheum of intoxication.
"Nitre?" he asked, at length.
"Nitre," I replied. "How long have you had that cough?"
"Ugh! ugh! ugh! ugh! ugh! ugh! ugh! ugh! ugh! ugh! ugh! ugh! ugh! ugh! ugh!"
My poor friend found it impossible to reply for many minutes.
"It is nothing," he said, at last.
"Come," I said, with decision, "we will go back; your health is precious. You are rich, respected, admired, beloved; you are happy, as once I was. You are a man to be missed. For me it is no matter. We will go back; you will be ill, and I cannot be responsible. Besides, there is Luchresi "
"Enough," he said; "the cough's a mere nothing; it will not kill me. I shall not die of a cough."
"True true," I replied; "and, indeed, I had no intention of alarming you unnecessarily but you should use all proper caution. A draught of this Medoc will defend us from the damps.
Here I knocked off the neck of a bottle which I drew from a long row of its fellows that lay upon the mould.
"Drink," I said, presenting him the wine.
He raised it to his lips with a leer. He paused and nodded to me familiarly, while his bells jingled.
"I drink," he said, "to the buried that repose around us."
"And I to your long life."
He again took my arm, and we proceeded.
"These vaults," he said, "are extensive."
"The Montresors," I replied, "were a great and numerous family."
"I forget your arms."
"A huge human foot d'or, in a field azure; the foot crushes a serpent rampant whose fangs are imbedded in the heel."
"And the motto?"
"Nemo me impune lacessit."
"Good!" he said.
The wine sparkled in his eyes and the bells jingled. My own fancy grew warm with the Medoc. We had passed through long walls of piled skeletons, with casks and puncheons intermingling, into the inmost recesses of the catacombs. I paused again, and this time I made bold to seize Fortunato by an arm above the elbow.
"The nitre!" I said; "see, it increases. It hangs like moss upon the vaults. We are below the river's bed. The drops of moisture trickle among the bones. Come, we will go back ere it is too late. Your cough "
"It is nothing," he said; "let us go on. But first, another draught of the Medoc." I broke and reached him a flagon of De Grave. He emptied it at a breath. His eyes flashed with a fierce light. He laughed and threw the bottle upwards with a gesticulation I did not understand.  I looked at him in surprise. He repeated the movement a grotesque one.
"You do not comprehend?" he said.
"Not I," I replied.
"Then you are not of the brotherhood."
"How?"
"You are not of the masons."
"Yes, yes," I said; "yes, yes."
"You? Impossible! A mason?"
"A mason," I replied.
"A sign," he said, "a sign."
"It is this," I answered, producing from beneath the
folds of my roquelaire a trowel.
"You jest," he exclaimed, recoiling a few paces.
"But let us proceed to the Amontillado."
"Be it so," I said, replacing the tool beneath the cloak and again offering him my arm. He leaned upon it heavily. We continued our route in search of the Amontillado. We passed through a range of low arches, descended, passed on, and descending again, arrived at a deep crypt, in which the foulness of the air caused our flambeaux rather to glow than flame.
At the most remote end of the crypt there appeared another less spacious. Its walls had been lined with human remains, piled to the vault overhead, in the fashion of the great catacombs of Paris. Three sides of this interior crypt were still ornamented in this manner. From the fourth side the bones had been thrown down, and lay promiscuously upon the earth, forming at one point a mound of some size. Within the wall thus exposed by the displacing of the bones, we perceived a still interior crypt or recess, in depth about four feet, in width three, in height six or seven. It seemed to have been constructed for no especial use within itself, but formed merely the interval between two of the colossal supports of the roof of the catacombs, and was backed by one of their circumscribing walls of solid granite.
It was in vain that Fortunato, uplifting his dull torch, endeavoured to pry into the depth of the recess. Its termination the feeble light did not enable us to see.
"Proceed," I said; "herein is the Amontillado. As for Luchresi "
"He is an ignoramus," interrupted my friend, as he stepped unsteadily forward, while I followed immediately at his heels. In niche, and finding an instant he had reached the extremity of the niche, and finding his progress arrested by the rock, stood stupidly bewildered. A moment more and I had fettered him to the granite. In its surface were two iron staples, distant from each other about two feet, horizontally. From one of these depended a short chain, from the other a padlock. Throwing the links about his waist, it was but the work of a few seconds to secure it. He was too much astounded to resist. Withdrawing the key I stepped back from the recess.
"Pass your hand," I said, "over the wall; you cannot help feeling the nitre. Indeed, it is very damp. Once more let me implore you to return. No? Then I must positively leave you. But I must first render you all the little attentions in my power."
"The Amontillado!" ejaculated my friend, not yet recovered from his astonishment.
"True," I replied; "the Amontillado."
As I said these words I busied myself among the pile of bones of which I have before spoken. Throwing them aside, I soon uncovered a quantity of building stone and mortar. With these materials and with the aid of my trowel, I began vigorously to wall up the entrance of the niche.
I had scarcely laid the first tier of the masonry when I discovered that the intoxication of Fortunato had in a great measure worn off. The earliest indication I had of this was a low moaning cry from the depth of the recess. It was not the cry of a drunken man. There was then a long and obstinate silence. I laid the second tier, and the third, and the fourth; and then I heard the furious vibrations of the chain. The noise lasted for several minutes, during which, that I might hearken to it with the more satisfaction, I ceased my labours and sat down upon the bones. When at last the clanking subsided, I resumed the trowel, and finished without interruption the fifth, the sixth, and the seventh tier. The wall was now nearly upon a level with my breast. I again paused, and holding the flambeaux over the mason-work, threw a few feeble rays upon the figure within.
A succession of loud and shrill screams, bursting suddenly from the throat of the chained form, seemed to thrust me violently back. For a brief moment I hesitated, I trembled. Unsheathing my rapier, I began to grope with it about the recess; but the thought of an instant reassured me. I placed my hand upon the solid fabric of the catacombs, and felt satisfied. I reapproached the wall; I replied to the yells of him who clamoured. I re-echoed, I aided, I surpassed them in volume and in strength.
I did this, and the clamourer grew still. It was now midnight, and my task was drawing to a close. I had completed the eighth, the ninth and the tenth tier. I had finished a portion of the last and the eleventh; there remained but a single stone to be fitted and plastered in. I struggled with its weight; I placed it partially in its destined position. But now there came from out the niche a low laugh that erected the hairs upon my head. It was succeeded by a sad voice, which I had difficulty in recognizing as that of the noble Fortunato.
The voice said–
"Ha! ha! ha! he! he! he! a very good joke, indeed an excellent jest. We will have many a rich laugh about it at the palazzo he! he! he! over our wine he! he! he!"
"The Amontillado!" I said.
"He! he! he! he! he! he! yes, the Amontillado. But is it not getting late? Will not they be awaiting us at the palazzo, the Lady Fortunato and the rest? Let us be gone."
"Yes," I said, "let us be gone."
"For the love of God, Montresor!"
"Yes," I said, "for the love of God!"
But to these words I hearkened in vain for a reply.
I grew impatient. I called aloud
"Fortunato!"
No answer. I called again
"Fortunato!"
No answer still. I thrust a torch through the remaining aperture and let it fall within. There came forth in return only a jingling of the bells. My heart grew sick; it was the dampness of the catacombs that made it so. I hastened to make an end of my labour. I forced the last stone into its position; I plastered it up. Against the new masonry I re-erected the old rampart of bones. For the half of a century no mortal has disturbed them.
In pace requiescat!
Edgar Allan Poe (1809 – 1849)
The Cask of Amontillado
fleursdumal.nl magazine
More in: Edgar Allan Poe, Poe, Edgar Allan, Poe, Edgar Allan, Tales of Mystery & Imagination
---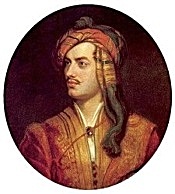 Growing Old
But now at thirty years my hair is grey—
(I wonder what it will be like at forty ?
I thought of a peruke the other day—)
My heart is not much greener ; and, in short, I
Have squandered my whole summer while 'twas May,
And feel no more the spirit to retort ; I
Have spent my life, both interest and principal,
And deem not, what I deemed, my soul invincible.
No more—no more—Oh ! never more on me
The freshness of the heart can fall like dew,
Which out of all the lovely things we see
Extracts emotions beautiful and new ;
Hived in our bosoms like the bag o' the bee.
Think'st thou the honey with those objects grew ?
Alas ! 'twas not in them, but in thy power
To double even the sweetness of a flower.
No more—no more—Oh! never more my heart,
Canst thou be my sole world, my universe !
Once all in all, but now a thing apart,
Thou canst not be my blessing or my curse :
The illusion's gone for ever, and thou art
Insensible, I trust, but none the worse,
And in thy stead I've got a deal of judgement,
Thou Heaven knows how it ever found a lodgement.
My days of love are over ; me no more
The charms of maid, wife, and still less of widow,
Can make the fool of which they made before,—
In short, I must not lead the life I did do ;
The credulous hope of mutual minds is o'er,
The copious use of claret is forbid too,
So for a good old-gentlemanly vice,
I think I must take up with avarice.
Ambition was my idol, which was broken
Before the shrines of Sorrow, and of Pleasure ;
And the two last have left me many a token
O'er which reflection may be made at leisure :
Now, like Friar Bacon's Brazen Head, I've spoken,
'Time is, Time was, Time's past' : a chymic treasure
Is glittering Youth, which I have spent betimes—
My heart in passion, and my head on rhymes.
What is the end of Fame ? 'tis but to fill
A certain portion of uncertain paper :
Some liken it to climbing up a hill,
Whose summit, like all hills, is lost in vapour ;
For this men write, speak, preach, and heroes kill,
And bards burn what they call their 'midnight taper',
To have, when the original is dust,
A name, a wretched picture and worse bust.
What are the hopes of man ? Old Egypt's King
Cheops erected the first Pyramid
And largest, thinking it was just the thing
To keep his memory whole, and mummy hid ;
But somebody or other rummaging,
Burglariously broke his coffin's lid :
Let not a monument give you or me hopes,
Since not a pinch of dust remains of Cheops.
But I, being fond of true philosophy,
Say very often to myself, 'Alas!
All things that have been born were born to die,
And flesh (which Death mows down to hay) is grass ;
You've passed your youth not so unpleasantly,
And if you had it o'er again—'twould pass—
So thank your stars that matters are no worse,
And read your Bible, sir, and mind your purse.'
Lord Byron (1788-1824)
Growing Old
fleursdumal.nl magazine
More in: Archive A-B, Byron, Lord
---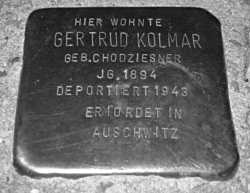 Die Verlassene
An K. J.
Du irrst dich. Glaubst du, daß du fern bist
Und daß ich dürste und dich nicht mehr finden kann?
Ich fasse dich mit meinen Augen an,
Mit diesen Augen, deren jedes finster und ein Stern ist.
Ich zieh dich unter dieses Lid
Und schließ es zu und du bist ganz darinnen.
Wie willst du gehn aus meinen Sinnen,
Dem Jägergarn, dem nie ein Wild entflieht?
Du läßt mich nicht aus deiner Hand mehr fallen
Wie einen welken Strauß,
Der auf die Straße niederweht, vorm Haus
Zertreten und bestäubt von allen.
Ich hab dich liebgehabt. So lieb.
Ich habe so geweint … mit heißen Bitten …
Und liebe dich noch mehr, weil ich um dich gelitten,
Als deine Feder keinen Brief, mir keinen Brief mehr schrieb.
Ich nannte Freund und Herr und Leuchtturmwächter
Auf schmalem Inselstrich,
Den Gärtner meines Früchtegartens dich,
Und waren tausend weiser, keiner war gerechter.
Ich spürte kaum, daß mir der Hafen brach,
Der meine Jugend hielt – und kleine Sonnen,
Daß sie vertropft, in Sand verronnen.
Ich stand und sah dir nach.
Dein Durchgang blieb in meinen Tagen,
Wie Wohlgeruch in einem Kleide hängt,
Den es nicht kennt, nicht rechnet, nur empfängt,
Um immer ihn zu tragen.
Gertrud Kolmar
(1894-1943)
gedicht: Die Verlassene
fleursdumal.nl magazine
More in: Archive K-L, Archive K-L, Kolmar, Gertrud
---
Address to Edinburgh
1.
Edina! Scotia's darling seat!
All hail thy palaces and tow'rs,
Where once, beneath a Monarch's feet,
Sat Legislation's sov'reign pow'rs :
From marking wildly-scatt'red flow'rs,
As on the banks of Ayr I stray'd,
And singing, lone, the ling'ring hours,
I shelter in thy honor'd shade.
2.
Here Wealth still swells the golden tide,
As busy Trade his labours plies ;
There Architecture's noble pride
Bids elegance and splendour rise :
Here Justice, from her native skies,
High wields her balance and her rod ;
There Learning, with his eagle eyes,
Seeks Science in her coy abode.
3.
Thy sons, Edina, social, kind,
With open arms the stranger hail ;
Their views enlarg'd, their lib'ral mind,
Above the narrow, rural vale ;
Attentive still to Sorrow's wail,
Or modest Merit's silent claim :
And never may their sources fail!
And never Envy blot their name!
4.
Thy daughters bright thy walks adorn,
Gay as the gilded summer sky,
Sweet as the dewy, milk-white thorn,
Dear as the raptur'd thrill of joy!
Fair Burnet strikes th' adoring eye,
Heav'n's beauties on my fancy shine :
I see the Sire of Love on high,
And own His work indeed divine!
5.
There, watching high the least alarms,
Thy rough, rude fortress gleams afar ;
Like some bold vet'ran, grey in arms,
And mark'd with many a seamy scar :
The pond'rous wall and massy bar,
Grim-rising o'er the rugged rock,
Have oft withstood assailing war,
And oft repell'd th' invader's shock.
6.
With awe-stuck thought and pitying tears,
I view that noble, stately dome,
Where Scotia's kings of other years,
Fam'd heroes! had their royal home :
Alas, how chang'd the times to come!
Their royal name low in the dust!
Their haplesss race wild-wand'ring roam!
Tho' rigid Law cries out: ''Twas just!'
7.
Wild beats my heart to trace your steps,
Whose ancestors, in days of yore,
Thro'hostile ranks and ruin'd gaps
Old Scotia's bloody lion bore:
Ev'n I, who sing in rustic lore,
Haply my sires have left their shed,
And fac'd grim Danger's loudest roar,
Bold-following where your fathers led!
8.
Edine! Scotia's darling seat!
All hail thy palaces and tow'rs ;
Where once, beneath a Monarch's feet,
Sat Legislation's sov'reign pow'rs :
From marking wildly-scatt'red flow'rs,
As on the banks of Ayr I stray'd,
And singing, lone, the ling'ring hours,
I shelter in thy honour'd shade.
Robert Burns (1759 – 1796)
Address to Edinburgh
fleursdumal.nl magazine
More in: Archive A-B, Burns, Robert
---
Older Entries »
« Newer Entries
Thank you for reading FLEURSDUMAL.NL - magazine for art & literature