//load extra-editor-styles.css in tinymce add_editor_style('extra-editor-style.css'); add_filter('tiny_mce_before_init', 'myCustomTinyMCE' ); /* Custom CSS styles on TinyMCE Editor */ if ( ! function_exists( 'myCustomTinyMCE' ) ) { function myCustomTinyMCE($init) { $init['theme_advanced_styles'] = 'Architects Daughter=ArchitectsDaughterRegular; Arial =Arial; Bentham =BenthamRegular; Bodonitown=BodonitownRegular; CarbonType=CarbonTypeRegular; Communist=CommunistRegular; Copystruct=CopystructNormal; EB Garamond=EBGaramondRegular; Garogier=GarogierRegular; Gentium Basic=GentiumBasicRegular; Goudy Bookletter1911=GoudyBookletter1911Regular; Idolwild=IdolwildRegular; Impact Label=ImpactLabelRegular; Latin Modern Mono=LatinModernMono10Regular; Liberation Mono=LiberationMonoRegular; Limelight=LimelightRegular; Luxi Mono=LuxiMonoRegular; MyUnderwood=MyUnderwoodRegular; Negotiate=NegotiateFree; NewAthena=NewAthenaUnicodeRegular; Puritan=Puritan; SF Cartoonist Hand=SFCartoonistHandRegular; Scratch=ScratchRegular; Sorts Mill Goudy=SortsMillGoudyRegular; Times New Roman=TimesNewRoman; Ubuntu Regular=UbuntuRegular; Underwood Champion=UnderwoodChampionRegular; Verdana=Verdana; Verily=VerilySerifMonoBook; Vollkorn=VollkornRegular; Groot=groot; Rood=rood; Zwarte Rand dik=zwarterand5px; Zwarte Rand dun=zwarterand1px; Polaroid type 1=polaroid; Polaroid type 2 gedraaid=polaroid5deg; Polaroid type 2=polaroid2; Polaroid type 2 gedraaid=polaroid2-5deg ; Afgerond=afgerond; Rood blok=roodblok; Geel blok=geelblok; Blauw blok=blauwblok; Grijs blok=grijsblok; Zwart blok=zwartblok; Gedraaid plaatje=gedraaidplaatje;'; return $init; } } ?>
– Book Stories
·
Kerouac on Record. A Literary Soundtrack
·
Menno Wigman: Verzamelde gedichten
·
Laatste boek F. Starik: 'Dichter van dienst' over De eenzame uitvaart
·
Ngugi wa Thiong'o: Minutes of Glory and Other Stories
·
Scott Walker and the Song of the One-All-Alone by Scott Wilson
·
Oliver Sacks: Everything in Its Place. First Loves and Last Tales
·
65ste Kinderboekenweek van 2 t/m 13 oktober 2019
·
London Literature Festival with Fatima Bhutto: Bollywood, K-Pop and Beyond
·
Making Evil: The Science Behind Humanity's Dark Side by Dr Julia Shaw
·
Quichotte (novel) by Salman Rushdie
·
The Brooklyn Book Festival 2019: September 16 – 23
·
All That Is Evident Is Suspect. Readings from the Oulipo, 1963 – 2018
Kerouac on Record.
A Literary Soundtrack
He was the leading light of the Beat Generation writers and the most dynamic author of his time, but Jack Kerouac also had a lifelong passion for music, particularly the mid-century jazz of New York City, the development of which he witnessed first-hand during the 1940s with Charlie Parker, Dizzy Gillespie and Thelonious Monk to the fore.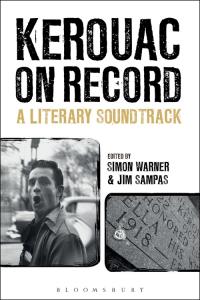 The novelist, most famous for his 1957 book On the Road, admired the sounds of bebop and attempted to bring something of their original energy to his own writing, a torrent of semi-autobiographical stories he published between 1950 and his early death in 1969. Yet he was also drawn to American popular music of all kinds – from the blues to Broadway ballads – and when he came to record albums under his own name, he married his unique spoken word style with some of the most talented musicians on the scene.
Kerouac's musical legacy goes well beyond the studio recordings he made himself: his influence infused generations of music makers who followed in his work – from singer-songwriters to rock bands. Some of the greatest transatlantic names – Bob Dylan and the Grateful Dead, Van Morrison and David Bowie, Janis Joplin and Tom Waits, Sonic Youth and Death Cab for Cutie, and many more – credited Kerouac's impact on their output.

In Kerouac on Record, we consider how the writer brought his passion for jazz to his prose and poetry, his own record releases, the ways his legacy has been sustained by numerous more recent talents, those rock tributes that have kept his memory alive and some of the scores that have featured in Hollywood adaptations of the adventures he brought to the printed page.
Simon Warner is a journalist, lecturer and broadcaster who teaches Popular Music Studies at the University of Leeds in the UK. He has, over a number of years, written live reviews and counterculture obituaries for The Guardian and The Independent, and has a particular interest in the relationship between the Beat Generation writers–Jack Kerouac, Allen Ginsberg, William Burroughs and others–and rock culture. His previous books include Rockspeak: The Language of Rock and Pop (1996) and Howl for Now: A Celebration of Allen Ginsberg's epic protest poem (2005).
Jim Sampas is a music and film producer. His musical works often focuses on major cultural figures such Jack Kerouac (who is his Uncle), The Beatles, Bruce Springsteen, The Smiths, Bob Dylan, and The Rolling Stones. He has persuaded a galaxy of stars to partake of a unique aesthetic marriage, as vintage works are resurrected in contemporary arrangements in projects covered by such major news outlets as People Magazine, NPR, The New York Times, Entertainment Weekly, Rolling Stone, and many others.
Kerouac on Record
A Literary Soundtrack
Editor(s): Simon Warner, Jim Sampas
Hardback £25.20
Paperback £16.19
Published: 2018
Format: Hardback
Extent: 480 p.
ISBN: 9781501323348
Imprint: Bloomsbury Academic
Dimensions: 229 x 152 mm
£28.00
# more books
Jack Kerouac
• fleursdumal.nl magazine
More in: # Music Archive, - Book News, - Book Stories, Archive K-L, Archive K-L, Art & Literature News, AUDIO, CINEMA, RADIO & TV, Bob Dylan, David Bowie, Kerouac, Jack
---
M
enno Wigman (1966-2018) was een van de grootste en eigenzinnigste dichters van Nederland.
Zijn stijl werd gekenmerkt door een zwart-romantische toon die, afgewisseld met een weemoedige blik, direct tot de verbeelding sprak. Zijn gedichten waren even toegankelijk als experimenteel, een combinatie van een uitgesproken intensiteit met de beleving van het alledaagse. Wigmans Verzamelde gedichten zijn samengesteld door Neeltje Maria Min en Rob Schouten, zijn goede vrienden en de beste kenners van zijn werk.
Van Menno Wigman (1966-2018) verschenen vijf dichtbundels, een dagboek, een essaybundel en vele vertalingen, bloemlezingen en gelegenheidsuitgaven. Tot de vele prijzen die hij kreeg, behoren de Gedichtendagprijs (2002), de Jan Campert-prijs (2002), de A. Roland Holstprijs (2015) en de Ida Gerhardt Poëzieprijs (2018).
Verzamelde gedichten
Menno Wigman
336 pagina's
Druk 1
Verschenen 27-09-19
Taal Nederlands
Poëzie
Gebonden
ISBN 9789044641936
Uitgever Prometheus
€ 29,99
# new poetry
menno wigman
• fleursdumal.nl magazine
More in: - Book News, - Book Stories, Archive W-X, Archive W-X, Art & Literature News, Wigman, Menno
---
Laatste boek van F. Starik: 'Dichter van dienst' over De eenzame uitvaart. Dichter van dienst is het vaarwel van F. Starik, zijn indrukwekkend en aangrijpend laatste boek over eenzame uitvaarten in Amsterdam die hij zestien jaar lang vormgaf.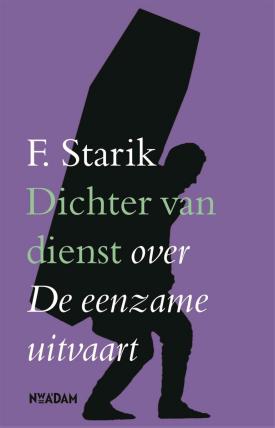 'Ik ben De Eenzame Uitvaart in de loop van tijd als een levensopdracht gaan zien, als een Taak die je tot het einde zult vervullen, niet als een project waarmee je na een tijdje weer ophoudt.
Het recept is eenvoudig en inmiddels bekend: dichters schrijven een gedicht – en dragen dat op de uitvaart voor – voor die mensen, die anders waren overgeschoten, voor wie niemand zou komen, over wie niemand had gesproken, was de dichter er niet geweest om afscheid te nemen, vaarwel te zeggen.'
Het boek: 'Dichter van dienst' is het vaarwel van F. Starik (1958-2018), zijn indrukwekkend en aangrijpend laatste boek over eenzame uitvaarten in Amsterdam die hij zestien jaar lang vormgaf.
Met gedichten van o.a. Maria Barnas, Wim Brands, Anneke Brassinga, Eva Gerlach, Erik Jan Harmens, Judith Herzberg, Neeltje Maria Min, Marieke Lucas Rijneveld en Menno Wigman.
F. Starik
Dichter van dienst
over De eenzame uitvaart
Uitgever: Nieuw Amsterdam
Verwacht: November 2019
ISBN 9789046825983
paperback
288 pagina's
€ 20,99
# new books
F. Starik
Dichter van dienst
over De eenzame uitvaart
• fleursdumal.nl magazine
More in: #More Poetry Archives, - Book News, - Book Stories, Archive S-T, Art & Literature News, Brands, Wim, In Memoriam, Rijneveld, Marieke Lucas
---
Ngũgĩ wa Thiong'o, although renowned for his novels, memoirs, and plays, honed his craft as a short story writer. From "The Fig Tree" ("Mugumo" in this collection), written in 1960, his first year as an undergraduate at Makerere University College in Uganda, to the playful "The Ghost of Michael Jackson," written as a professor at the University of California, Irvine, these collected stories reveal a master of the short form.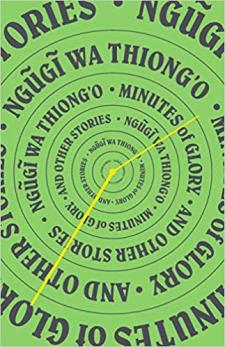 Covering the period of British colonial rule and resistance in Kenya to the bittersweet experience of independence—and including two stories that have never before been published in the United States— Ngũgĩ's collection features women fighting for their space in a patriarchal society; big men in their Bentleys who have inherited power from the British; and rebels who still embody the fighting spirit of the downtrodden.
One of Ngũgĩ's most beloved stories, "Minutes of Glory," tells of Beatrice, a sad but ambitious waitress who fantasizes about being feted and lauded over by the middle-class clientele in the city's beer halls. Her dream leads her on a witty and heartbreaking adventure.
Published for the first time in America, Minutes of Glory and Other Stories is a major literary event that celebrates the storytelling might of one of Africa's best-loved writers.
Title: Minutes of Glory and Other Stories
Author: Ngugi wa Thiong'o
Publisher: New Press, The
Format Hardcover
224 pages
ISBN-10 1620974657
ISBN-13 9781620974650
Publication Date 01 March 2019
Hardcover – $24.95
# new books
Ngugi wa Thiong'o
Minutes of Glory and Other Stories
• fleursdumal.nl magazine
More in: #Short Stories Archive, - Book News, - Book Stories, Archive M-N, Art & Literature News, FDM in Africa
---
Scott Walker and the Song of the One-All-Alone offers, in detailed interpretative commentaries of his best songs, a sustained assessment of the work and career of Scott Walker, one of the most significant and perplexing artists of the late 20th and 21st century.
For Brian Eno, Walker was not only a great composer and a superlative lyricist but also a significant contemporary poet. Marc Almond goes further, 'an absolute musical genius, existential and intellectual and a star right from the days of The Walker Brothers'. As Almond suggests, Walker's work is marked by a continual engagement with existentialist philosophy informing his approach to art, politics and life. In particular, the device of the solitary figure or 'one-all-alone' evoked in his songs provides the basis for his lyrical exploration of the singularity of existence – in all its darkness as well as light.
Through following his own path, Walker arrived at a unique sound according to his own method that produced a genuinely new form of song. Looking closely at these songs, this book also considers the wider political implications of his approach in its rejection of external authorities and common or consensual ideals.
Scott Wilson is Professor of Media and Psychoanalysis at Kingston University, London, UK. He is the author of Stop Making Sense: Music from the Perspective of the Real (Karnac, 2015) and the editor of Melancology: Black Metal Theory and Ecology (Zone Books, 2014).
Scott Walker and the Song of the One-All-Alone
By: Scott Wilson
Published: 03-10-2019
Format: Paperback
Edition: 1st
Extent: 232 pg
ISBN: 9781501332555
Imprint: Bloomsbury Academic
Series: EX:CENTRICS
Dimensions: 216 x 140 mm
RRP: £22.99
# more music books
Scott Walker
• fleursdumal.nl magazine
More in: - Book News, - Book Stories, Art & Literature News, AUDIO, CINEMA, RADIO & TV, Scott Walker
---
From the best-selling author of Gratitude and On the Move, a final volume of essays that showcase Sacks's broad range of interests–from his passion for ferns, swimming, and horsetails, to his final case histories exploring schizophrenia, dementia, and Alzheimer's.
Oliver Sacks, scientist and storyteller, is beloved by readers for his neurological case histories and his fascination and familiarity with human behavior at its most unexpected and unfamiliar. Everything in Its Place is a celebration of Sacks's myriad interests, told with his characteristic compassion and erudition, and in his luminous prose.
Dr. Oliver Sacks (1933 – 2015) spent more than fifty years working as a neurologist and writing books about the neurological predicaments and conditions of his patients, including The Man Who Mistook His Wife for a Hat, Musicophilia, and Hallucinations. The New York Times referred to him as "the poet laureate of medicine," and over the years he received many awards, including honors from the Guggenheim Foundation, the National Science Foundation, the American Academy of Arts and Letters, the American Academy of Arts & Sciences, and the Royal College of Physicians. His memoir On the Move was published shortly before his death in August 2015.
Everything in Its Place
First Loves and Last Tales
By Oliver Sacks
Category: Science | Psychology
Hardcover
Apr 23, 2019
ISBN 9780451492890
Hardcover: 288 pages
Publisher: Knopf
Language: English
ISBN-10: 0451492897
ISBN-13: 978-0451492890
$24.26
# new books
Oliver Sacks
Everything in Its Place
First Loves and Last Tales
• fleursdumal.nl magazine
More in: - Book News, - Book Stories, Archive S-T, DRUGS & MEDICINE & LITERATURE, MUSIC, Oliver Sacks, Psychiatric hospitals
---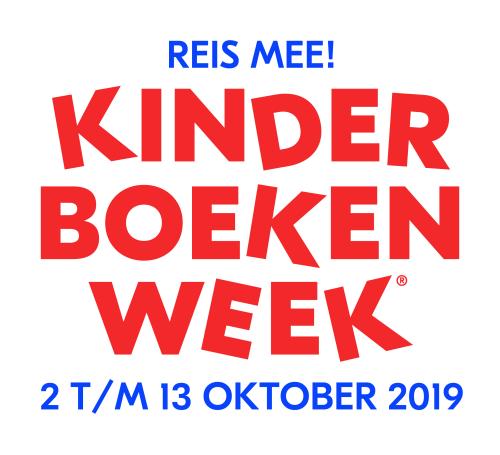 De 65ste Kinderboekenweek vindt plaats van woensdag 2 t/m zondag 13 oktober 2019. Anna Woltz schrijft het Kinderboekenweekgeschenk. André Kuipers schrijft het Prentenboek van de Kinderboekenweek met illustraties van Natascha Stenvert.
# Meer informatie op website: https://www.kinderboekenweek.nl/
• fleursdumal.nl magazine
More in: - Audiobooks, - Book Lovers, - Book News, - Book Stories, - Bookstores, Art & Literature News, AUDIO, CINEMA, RADIO & TV, Kinderboekenweek
---
literature & poetry # spoken word & live literature # Fatima Bhutto: Bollywood, K-Pop and Beyond # Part of London Literature Festival # 17 – 27 Oct 2019

India's Bollywood films, Turkish dizi soap opera and South Korean pop music: mass culture from the East is taking on Hollywood and finding a truly global audience.
Hear from acclaimed author Fatima Bhutto about the vast cultural movement emerging from beyond the Western world.
Drawing on her book New Kings of the World: Dispatches from Bollywood, Dizi, and K-Pop, Bhutto speaks on the arbiters behind these cultural movements.
She examines how they interweave traditional values into urbanised settings and how they appeal to many millions.
From behind the scenes of Magnificent Century, Turkey's biggest TV show, watched by upwards of 200 million people across 43 countries, to South Korea to see how 'Gangnam Style' became the first YouTube video with one billion views, Bhutto charts the extraordinary rise and reach of these cultural phenomena.
Bhutto was born in Kabul, Afghanistan, in 1982. She grew up in Syria and Pakistan. She is the author of five previous books, including The Shadow of the Crescent Moon which was longlisted in 2014 for the Baileys Women's Prize for Fiction and highly acclaimed novel The Runaways.
Fatima Bhutto
21 Oct 2019 7:15 pm
Approximate run time: 90 mins
Run times may vary, find out more
where?
Purcell Room in Southbank Centre London
Bringing new resonance to timeless narratives, Southbank Centre's London Literature Festival returns for its 13th year with an exploration of fairy tales for our times with today's leading writers, thinkers and cultural observers.
Over 11 days of talks, readings, poetry and performance, the festival features Elizabeth Day, Armistead Maupin, Brett Anderson, Heather Morris, Lemn Sissay, Anthony Daniels (C-3PO), Nikki Giovanni, Fatima Bhutto and Jung Chang.
The festival once again opens with Poetry International, Southbank Centre's longest running festival, founded by Ted Hughes, former poet laureate, in 1967. This year follows the theme of disruption.
The Purcell Room in Queen Elizabeth Hall reopened in April 2018 following almost three years of refurbishment. With new improved facilities and acoustics, this intimate wood-panelled auditorium provides a platform for music and performance events, a variety of talks and debates, plus readings of classical and modern literature.
The world-renowned venue has played host to some of the biggest names of the 20th century and beyond, including David Bowie, Daniel Barenboim, Marianne Faithfull and Radiohead's Jonny Greenwood.
Purcell Room is located in Queen Elizabeth Hall.
London Literature Festival
17 – 27 Oct 2019
poetry – spoken word & live literature
# website Queen Elizabeth Hall / Purcell Room
• fleursdumal.nl magazine
More in: - Book Stories, Archive A-B, Art & Literature News, AUDIO, CINEMA, RADIO & TV, Fatima Bhutto, Literary Events, Poetry International, REPRESSION OF WRITERS, JOURNALISTS & ARTISTS
---
A smart and highly readable exploration of why we think and do bad things.
Dr Julia Shaw shows us that the same dispositions that make us capable of heinous crimes may also work to our advantage. And, if evil is within all of us, should it be said to exist at all?
In Making Evil, Shaw uses a compelling mix of science, popular culture and real life examples to break down timely and important issues. How similar is your brain to a psychopath's? How many people have murder fantasies? Can A.I. be evil? Do your sexual proclivities make you a bad person? Who becomes a terrorist?
Dr Julia Shaw is a scientist in the Department of Psychology at University College London (UCL). Her academic work, teaching and role as an expert witness have focused on different ways of understanding criminal behaviour. Dr Shaw has consulted as an expert on criminal cases, delivered police-training and military workshops, and has evaluated offender diversion programs. She is also the co-founder of Spot, a start-up that helps employees report workplace harassment and discrimination, and employers take action. Her work has been featured in outlets such as CNN, the BBC, the New Yorker, WIRED, Forbes, the Guardian and Der Spiegel.
Making Evil: The Science Behind Humanity's Dark Side
Dr Julia Shaw (Author)
Publisher: Canongate Books
Main edition (7 Feb. 2019)
Language: English
ISBN-10: 1786891301
ISBN-13: 978-1786891303
Hardcover: 320 pages
Feb 2019
Product Dimensions: 14.4 x 3 x 22 cm
# more books
Making Evil
Dr Julia Shaw
fleursdumal.nl magazine
More in: - Book News, - Book Stories, - Bookstores, Archive S-T, AUDIO, CINEMA, RADIO & TV, CRIME & PUNISHMENT, DRUGS & MEDICINE & LITERATURE, Natural history
---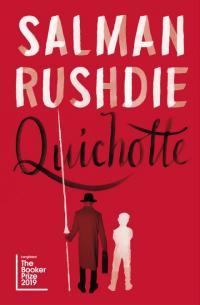 In a tour-de-force that is both an homage to an immortal work of literature and a modern masterpiece about the quest for love and family, Booker Prize-winning, internationally bestselling author Salman Rushdie has created a dazzling Don Quixote for the modern age.
Inspired by the Cervantes classic, Sam DuChamp, mediocre writer of spy thrillers, creates Quichotte, a courtly, addled salesman obsessed with television, who falls in impossible love with the TV star Salman R. Together with his (imaginary) son Sancho, Quichotte sets off on a picaresque quest across America to prove worthy of her hand, gallantly braving the tragicomic perils of an age where 'Anything-Can-Happen'. Meanwhile his creator, in a midlife crisis, has equally urgent challenges of his own.
Just as Cervantes wrote Don Quixote to satirise the culture of his time, Rushdie takes the reader on a wild ride through a country on the verge of moral and spiritual collapse, with the kind of storytelling magic that is the hallmark of his work. The fully realised lives of DuChamp and Quichotte intertwine in a profoundly human quest for love and a wickedly entertaining portrait of an age in which fact is so often indiscernible from fiction.
Salman Rushdie is the author of thirteen previous novels – Grimus, Midnight's Children (for which he won the Booker Prize and the Best of the Booker), Shame, The Satanic Verses, Haroun and the Sea of Stories, The Moor's Last Sigh, The Ground Beneath Her Feet, Fury, Shalimar the Clown, The Enchantress of Florence, Luka and the Fire of Life, Two Years, Eight Months, and Twenty-Eight Nights, and The Golden House – and one collection of short stories: East, West.
He has also published four works of non-fiction – Joseph Anton, The Jaguar Smile, Imaginary Homelands, and Step Across This Line – and co-edited two anthologies, Mirrorwork and Best American Short Stories 2008.
He is a member of the American Academy of Arts and Letters and a Distinguished Writer in Residence at New York University. A former president of PEN American Center, Rushdie was knighted in 2007 for services to literature.
Quichotte
Salman Rushdie (Author)
Imprint: Jonathan Cape
Published: 29/08/2019
ISBN: 9781787331914
Length: 416 Pages
Dimensions: 240mm x 37mm x 162mm
RRP: £20.00
LONGLISTED FOR THE BOOKER PRIZE 2019
# new books
Quichotte
by Salman Rushdie
• fleursdumal.nl magazine
More in: - Book News, - Book Stories, Archive Q-R, Art & Literature News, Don Quichotte, Salman Rushdie
---
The Brooklyn Book Festival is one of America's premier book festivals and the largest free literary event in New York City.

Presenting an array of national and international literary stars and emerging authors including Alexander Chee, Ted Chiang, Susan Choi, Edwidge Danticat, Sarah Dessen, Akwaeke Emezi, Jonathan Safran Foer, Jenny Han, Aleksandar Hemon, Mira Jacob, Marlon James, N.K. Jemisin, Lucy Knisley, Laila Lalami, Jessica Lange, DeRay Mckesson, Bill McKibben, Mary Norris, Joyce Carol Oates, Ben Passmore, Matt Taibbi, Mo Willems, Meg Wolitzer, Nell Zink, and hundreds more.
The Festival includes a week of Bookend Events throughout New York City, a lively Children's Day and a celebratory Festival Day with more than 300 authors plus 250 booksellers filling a vibrant outdoor Literary Marketplace. This hip, smart, diverse gathering attracts thousands of book lovers of all ages.
September 16 – 23
Brooklyn Book Festival 2019
Citywide Brooklyn – New York
# more on website brooklynbookfestival
• fleursdumal.nl magazine
More in: - Book Lovers, - Book News, - Book Stories, - Bookstores, Art & Literature News, FDM in New York, FICTION & NONFICTION ARCHIVE, PRESS & PUBLISHING, REPRESSION OF WRITERS, JOURNALISTS & ARTISTS, TRANSLATION ARCHIVE
---
Since its inception in Paris in 1960, the OuLiPo―ouvroir de littérature potentielle, or workshop for potential literature―has continually expanded our sense of what writing can do.
It's produced, among many other marvels, a detective novel without the letter e (and a sequel of sorts without a, i, o, u, or y); an epic poem structured by the Parisian métro system; a story in the form of a tarot reading; a poetry book in the form of a game of go; and a suite of sonnets that would take almost 200 million years to read completely.
Lovers of literature are likely familiar with the novels of the best-known Oulipians―Italo Calvino, Georges Perec, Harry Mathews, Raymond Queneau―and perhaps even the small number of texts available in English on the group, including Warren Motte's Oulipo: A Primer of Potential Literature and Daniel Levin Becker's Many Subtle Channels: In Praise of Potential Literature.
But the actual work of the group in its full, radiant collectivity has never before been showcased in English. ("The State of Constraint," a dossier in issue 22 of McSweeney's Quarterly Concern, comes closest.)
Enter All That is Evident is Suspect: the first collection in English to offer a life-size picture of the group in its historical and contemporary incarnations, and the first in any language to represent all of its members (numbering 41 as of April 2018 ). Combining fiction, poetry, essays and lectures, and never-published internal correspondence―along with the acrobatically constrained writing and complexly structured narratives that have become synonymous with oulipian practice―this volume shows a unique group of thinkers and artists at work and at play, meditating on and subverting the facts of life, love, and the group itself. It's an unprecedentedly intimate and comprehensive glimpse at the breadth and diversity of one of world literature's most vital, adventurous presences.
Sharks as poets and vice versa, the Brisbane pitch drop experiment, novel classifications for real or imaginary libraries, the monumental sadness of difficult loves, the obsolescence of the novel, the symbolic significance of the cup-and-ball game, holiday closures across the Francophone world, what happens at Fahrenheit 452, Warren G. Harding's dark night of the soul, Marcel Duchamp's imperviousness to conventional spacetime laws, bilingual palindromes, cartoon eodermdromes, oscillating poems, métro poems, metric poems, literary madness, straw cultivation.
Ian Monk is an English poet and Scott Moncrieff Award–winning translator who joined the Oulipo in 1998. He is the author of fifteen books of poetry in English and in French, most recently Vers de l'infini (Cambourakis, 2017), and has translated books by Raymond Roussel, Daniel Pennac, Marie Darrieussecq, Georges Perec, and various other Oulipians. He lives in Paris.
Title All That Is Evident Is Suspect
Subtitle Readings from the Oulipo, 1963 – 2018
Edited by Daniel Levin Becker, Ian Monk
Levin Becker, Daniel (Translator)
Marcel Duchamp (Contributor)
& 1 more
Publisher McSweeney's
Title First Published 01 November 2018
Format Hardcover
ISBN-10 1944211527
ISBN-13 9781944211523
Publication Date 01 November 2018
Hardcover
November 13, 2018
$32.00
# new books
All That Is Evident Is Suspect
Readings from the Oulipo, 1963 – 2018
Edited by Daniel Levin Becker, Ian Monk
• fleursdumal.nl magazine
More in: - Book News, - Book Stories, Art & Literature News, Dada, DADA, Dadaïsme, Georges Perec, Jef van Kempen, LITERARY MAGAZINES, Marcel Duchamp, OULIPO (PATAFYSICA), Surrealism, SURREALISM
---
Older Entries »
Thank you for reading FLEURSDUMAL.NL - magazine for art & literature