– Book Stories
·
Clemens J. Setz: Der Trost runder Dinge (Erzählungen)
·
Brabantse schrijver Jan Naaijkens (1919 – 2019) overleden
·
Kill Class by Nomi Stone (Poetry)
·
Ian Humphreys: Zebra (Poetry)
·
Luigi Pirandello: One, No One, and One Hundred Thousand
·
Bejan Matur: Ceremoniële gewaden (Gedichten)
·
Boekenweek 2019 vindt plaats van zaterdag 23 tot en met zondag 31 maart
·
The Salt Companion to Mina Loy
·
Lawrence Ferlinghetti (100 years old on March 24) with new novel: Little Boy
·
Poetic Salvage. Reading Mina Loy by Tara Prescott
·
The Kiss: Intimacies from Writers
·
In de man zit nog een jongen. Willem Wilmink – De biografie door Elsbeth Etty
Ein elsässischer Soldat im Ersten Weltkrieg entdeckt am Nachthimmel das Sternbild des Großen Burschen, das so schauderhaft ist, dass er niemandem davon erzählen kann.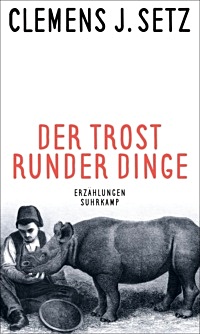 Ein junger Mann, der sich in die blinde Anja verliebt hat, muss feststellen, dass ihr Apartment von oben bis unten mit Beschimpfungen bekritzelt ist. Marcel, sechzehn Jahre alt, hinterlässt auf der Toilettenwand eines Erotiklokals seine Handynummer und den Namen Suzy.
Familie Scheuch bekommt eines Tages Besuch von einem Herrn Ulrichsdorfer, der vorgibt, in ihrem Haus aufgewachsen zu sein, und einen Elektroschocker unter seinem geliehenen Anzugjackett verbirgt.
Das ganz und gar Unerwartete bricht in das Leben von Clemens J. Setz' Figuren ein. Ihr Schöpfer erzählt davon einfühlsam, fast zärtlich. Durch Falltüren gestattet er uns Blicke auf rätselhafte Erscheinungen und in geheimnisvolle Abgründe des Alltags, man stößt auf Wiedergänger und auf Sätze, die einen mit der Zunge schnalzen lassen.
Der Trost runder Dinge ist ein Buch voller Irrlichter und doppelter Böden – radikal erzählt und aufregend bis ins Detail.
Clemens J. Setz wurde 1982 in Graz geboren, wo er Mathematik sowie Germanistik studierte und heute als Übersetzer und freier Schriftsteller lebt. 2011 wurde er für seinen Erzählband Die Liebe zur Zeit des Mahlstädter Kindes mit dem Preis der Leipziger Buchmesse ausgezeichnet. Sein Roman Indigo stand auf der Shortlist des Deutschen Buchpreises 2012 und wurde mit dem Literaturpreis des Kulturkreises der deutschen Wirtschaft 2013 ausgezeichnet. 2014 erschien sein erster Gedichtband Die Vogelstraußtrompete. Für seinen Roman Die Stunde zwischen Frau und Gitarre erhielt Setz den Wilhelm Raabe-Literaturpreis 2015.
Clemens J. Setz
Der Trost runder Dinge
Erzählungen
Erschienen: 11.02.2019
Gebunden
320 Seiten
ISBN: 978-3-518-42852-8
Suhrkamp Verlag AG
Mit Abbildungen
€ 24,00
# new books
Der Trost runder Dinge
Erzählungen
Clemens J. Setz
• fleursdumal.nl magazine
More in: #Short Stories Archive, - Book News, - Book Stories, Archive S-T, Art & Literature News, WAR & PEACE
---
Jan Naaijkens was bekend als schrijver van proza, toneel, gedichten en liedjes.
Daarnaast was hij een onderwijzer in hart en nieren. En niet te vergeten: radiopresentator, acteur, verzetsheld, én vader van 12 kinderen.
Jan Naaijkens heeft veel betekend voor de culturele emancipatie van Brabant in de periode na de Tweede Wereldoorlog.
Hij werd in februari 100 jaar oud. Op 17 april overleed Jan Naaijkens in zijn slaap.
Jan Naaijkens
(Hilvarenbeek, 10 februari 1919 – 17 april 2019)
# Meer over Jan Naaijkens in fleursdumal.nl magazine via deze link
# Link Jan Naaijkens op Wikipedia
• fleursdumal.nl magazine
More in: - Book Stories, Archive M-N, Archive M-N, Art & Literature News, AUDIO, CINEMA, RADIO & TV, Brabantia Nostra, FDM Art Gallery, In Memoriam, Jan Naaijkens, THEATRE
---
A poet and anthropologist explores the surprising world of war games in mock Middle Eastern villages in which the U.S. military trains.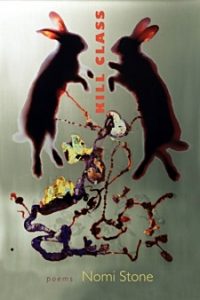 With deft lyrical attention, these documentary poems reveal the nuanced culture and violence of the war machine—alive and well within these basecamp villages, the American military, and, ultimately, the human heart.
Kill Class is based on Nomi Stone's two years of fieldwork in mock Middle Eastern villages at military bases across the United States.
The speaker in these poems, an anthropologist, both witnesses and participates in combat training exercises staged at "Pineland," a simulated country in the woods of the American South, where actors of Middle Eastern origin are hired to theatricalize war, repetitively pretending to bargain and mourn and die.
Kill Class is an arresting ethnography of American military culture, one that allows readers to circle at length through the cloverleaf interchanges where warfare nestles into even the most mundane corners of everyday life.
Nomi Stone is a poet, anthropologist, and author of a previous book of poems, Stranger's Notebook (TriQuarterly, 2008). Winner of a 2018 Pushcart Prize, Stone's poems appear recently in POETRY Magazine, American Poetry Review, The Best American Poetry, The New Republic, Tin House, New England Review, and elsewhere. Stone has a PhD in Cultural Anthropology from Columbia University, an MPhil in Middle East Studies from Oxford, and an MFA in Poetry from Warren Wilson College. She teaches at Princeton University and her ethnography in progress, Human Technology and American War, is a finalist for the University of California Press Atelier Series.
Kill Class
by Nomi Stone (Author)
Paperback
87 pages
Publisher: Tupelo Press
February 1, 2019
Language: English
Poetry
ISBN-10: 1946482196
ISBN-13: 978-1946482198
$17.95
# new poetry
Kill Class
by Nomi Stone
• fleursdumal.nl magazine
More in: *War Poetry Archive, - Book News, - Book Stories, Archive S-T, Archive S-T, Art & Literature News, WAR & PEACE
---
In Zebra, a boy steps tentatively from the shadows onto a strobe-lit dancefloor.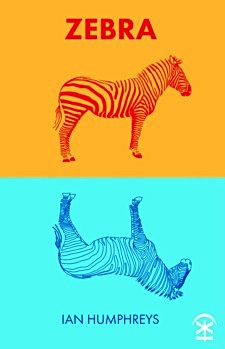 Ian Humphreys' much-anticipated debut shimmers with music, wit and humour while exploring mixed identities, otherness, and coming-of-age as a gay man in 1980s Manchester.
These acutely-observed, joyful poems pay homage to those who took the first steps – minority writers, LGBT civil rights activists, 70s queer night-clubbers and the poet's own mixed-race parents.
A heady cocktail of the playful, political and mythical, Humphreys' Zebra is also a creature of opposites – light and dark, countryside and cityscape, highs and lows. The collection moves from semi-rural England to the metropolitan hubs of Hong Kong, London and New York, circling its subjects, often finding the uncanny in the familiar, always drawing the reader centre-stage.
Ian's debut full-length collection of poetry, Zebra, is forthcoming from Nine Arches Press in Spring, 2019. A portfolio of his poems was published in 2017 by Bloodaxe in Ten: Poets of the New Generation. His work has featured in magazines and anthologies, such as The Poetry Review, The Rialto, Ambit, Magma and The Forward Book of Poetry.
Ian Humphreys has won a number of awards, including first prize in both the 2016 Hamish Canham Prize and the 2013 PENfro Open Poetry Competition. In 2018, he was Highly Commended in the Forward Prizes for Poetry. Ian has also been published internationally in overseas journals and anthologies. His fiction has been shortlisted three times for the Bridport Prize.
Ian Humphreys has had work featured in journals and anthologies such as The Poetry Review, The Rialto, Magma and The Forward Book of Poetry 2019. Awards include first prize in the Poetry Society's Hamish Canham Prize. He has been highly commended in the Forward Prizes for Poetry, and two of his poems have been longlisted in the National Poetry Competition. Ian is a fellow of The Complete Works, which promotes diversity, quality and innovation in British poetry. A portfolio of his poems is published in Ten: Poets of the New Generation (Bloodaxe).
Zebra
Ian Humphreys
Poetry
Format Paperback
80 pages
Dimensions 150 x 210 x 22mm
Publication date 11 Apr 2019
Publisher Nine Arches Press
Publication City/Country Rugby, United Kingdom
Language English
ISBN10 1911027700
ISBN13 9781911027706
Cover artwork: Louise Crosby
BIC Code: DCF
€15,99
# new poetry
Ian Humphreys
Zebra
• fleursdumal.nl magazine
More in: - Book News, - Book Stories, Archive G-H, Archive G-H, Art & Literature News, Riding a Zebra
---
Luigi Pirandello's extraordinary final novel begins when Vitangelo Moscarda's wife remarks that Vitangelo's nose tilts to the right.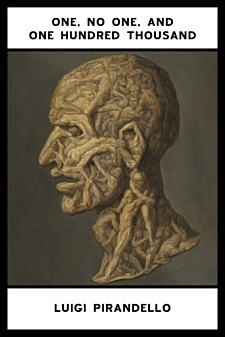 This commonplace interaction spurs the novel's unemployed, wealthy narrator to examine himself, the way he perceives others, and the ways that others perceive him.
At first he only notices small differences in how he sees himself and how others do; but his self-examination quickly becomes relentless, dizzying, leading to often darkly comic results as Vitangelo decides that he must demolish that version of himself that others see.
Pirandello said of his 1926 novel that it "deals with the disintegration of the personality. It arrives at the most extreme conclusions, the farthest consequences." Indeed, its unnerving humor and existential dissection of modern identity find counterparts in Samuel Beckett's Molloy trilogy and the works of Thomas Bernhard and Vladimir Nabokov.
Luigi Pirandello (1867-1936) was an Italian author, who was awarded the Nobel Prize for Literature in 1934 for his "bold and brilliant renovation of the drama and the stage." Pirandello's works include novels, hundreds of short stories, and plays. Pirandello's plays are often seen as forerunners for the theatre of the absurd.
One, No One, and One Hundred Thousand
Luigi Pirandello
Translated by William Weaver
Publisher Spurl Editions
Format Paperback
218 pages
ISBN-10 194367907X
ISBN-13 9781943679072
2018
$18.00
# new books
Title One, No One, and One Hundred Thousand
Author Luigi Pirandello
Translated by William Weaver
• fleursdumal.nl magazine
More in: - Book News, - Book Stories, Archive O-P, Archive O-P, Luigi Pirandello, Pirandello, Luigi, Pirandello, Luigi, Samuel Beckett, Thomas Bernhard, Vladimir Nabokov
---
Bejan Matur behoort tot de bekendste en bij literatuurliefhebbers meest gewaardeerde dichters in Turkije.
Bij de politieke overheid van haar land ligt dat anders. Maar ze heeft intussen internationale faam opgebouwd en leeft in wisselende landen in Europa. In 2002 trad ze op tijdens Poetry International in Rotterdam.
Bejan Matur
Ceremoniële gewaden
Gedichten
Uitgever Kleinood & Grootzeer
Bundel
54 pagina's
gelijmd
21 x 10,5 cm
ISBN/EAN 978-90-76644-89-9
€18,-
Eerste druk 100 genummerde door de auteur en de vertaler gesigneerde exemplaren
Vertaling en nawoord Willem M. Roggeman

Bejan Matur
Bejan Matur behoort tot de bekendste en bij literatuur-liefhebbers meest gewaardeerde dichters in Turkije. Bij de politieke overheid van haar land ligt dat anders. Maar zij heeft intussen ook een internationale faam opgebouwd. Haar poëzie werd in verscheidene talen vertaald en zelf wordt zij geregeld gevraagd als gast op internationale poëziefestivals. Zij publiceerde tot nog toe in Turkije tien werken, negen dichtbundels en een prozaboek dat als literaire journalistiek kan bestempeld worden.
Dit boek, Dagin Ardina Bakmak (Kijken achter de berg), handelt over de Koerdische kwestie en verscheen in februari 2011. Er heerste toen in Turkije een nog rustige periode waarin er een vredesproces aan de gang was. Bejan Matur besloot over de PKK-guerilleros te schrijven. Zij trok hiervoor naar het gebied waar de Koerdische vrijheidsstrijders zich schuilhielden en zij had meerdere gesprekken met hen. Deze gesprekken dienden als basis voor dit nog steeds actuele boek over een volk zonder land. Dit boek werd onmiddellijk een bestseller. Er werden meer dan 50.000 exemplaren van verkocht en nadien werden er nog verscheidene clandestiene uitgaven van gemaakt.
Maar sedert het vredesproces door de Turkse overheid werd opgeblazen kreeg Bejan Matur het bijzonder moeilijk, vooral omwille van deze reportage. Zij werd zelfs opgesloten in de gevangenis en werd er gefolterd om haar bronnen prijs te geven. In 2016 besloot zij dan ook het land te verlaten omdat zij zich bedreigd voelde bij al wat zij schreef. Niet alleen was er de mogelijkheid van een proces, maar er werden ook doodsbedreigingen geuit. Zij koos dan ook voor een vrijwillige ballingschap in Londen. Maar zij miste daar de mediterrane levenswijze. Daarom keerde zij in oktober 2017 toch terug naar Istanbul. Sedertdien verdeelt zij haar tijd tussen Istanbul, Londen, Athene en Verona.
Bejan Matur werd op 14 september 1968 geboren in een Koerdisch-Alevisch gezin in de oude Hitietenstad Kahramanmarash in het zuidoosten van Turkije, Koerdisch gebied. Zij studeerde aan het lyceum in de grotere stad Gaziantep en leefde toen samen met haar zusters ver van haar ouders. Haar vader wenste dat zij advocaat zou worden, of anders journalist.
Aan de universiteit van Ankara studeerde zij rechten, maar zij heeft nooit een advocatenpraktijk uitgeoefend. Zij werd diep getroffen door de onrechtvaardige behandeling van de Koerden en andere etnische minderheden in Turkije, wat steeds gebeurde onder het mom van de toepassing van de wet. Ook kwam zij tot de conclusie dat zij als advocaat alleen zou kunnen optreden als verdediger van de mensenrechten, maar dat zij hiervoor over weinig juridische mogelijkheden beschikte.
Al tientallen jaren heerst er een gewapend conflict tussen de Turkse staat en diverse Koerdische opstandige groeperingen. De Koerden verklaren dat zij vrijheidsstrijders zijn tegen de vreemde bezetters van hun land terwijl de Turkse staat hen bestempeld als terroristen en separatisten. Zelf was Bejan Matur tien jaar toen zij in 1978 getuige was van een pogrom op de Alevis in haar geboortestad. De vraag "Waarom doden zij ons?" heeft deze dichteres sedertdien nooit meer verlaten. Dit werd de beladen thematiek van de poëzie van Bejan Matur. In haar gedichten is vaak sprake van pijn, bloed en leed. Gelukkig laat ze zich nooit verleiden tot het schrijven van politiek geëngageerde gedichten, wat haar poëzie immers tijdgebonden en al gauw verouderd zou maken. Bovendien verafschuwt zij de slachtofferrol en streeft zij daarom eerder naar het scheppen van een ruimte om te dromen, een ruimte voor de artistieke creatie, voor hoop en liefde.
Hoewel zij nooit advocaat werd, brengt Bejan Matur als auteur, zowel in haar gedichten als in artikelen, toch een pleidooi voor de mensenrechten in het algemeen, maar ook voor de rechten van de vrouw en de bescherming van andere bedreigde groepen in de samenleving. Reeds tijdens haar studies publiceerde zij poëzie in diverse tijdschriften. Haar gedichten werden toen als "duister en mystiek" bestempeld. Zij schrijft haar gedichten in het Turks, maar de gevoelswaarde en het ritme van de Koerdische taal zijn erin te herkennen.
Vaak wordt god genoemd in deze gedichten, maar steeds volledig met kleine letters geschreven. Men moet de naam god dan ook niet zo zeer lezen in religieuze zin, maar eerder als een zinnebeeld voor het menselijk hart dat verlangt naar vrede, vrijheid en liefde voor de medemens. Dit wordt vooral duidelijk in het gedicht "Ceremoniële gewaden" waar zij schrijft: Misschien is geschiedenis een vergissing, zegt de dichter. De mens zelf is een vergissing, zegt god.
Haar eerste dichtbundel Rüzgar Dolu Konaklar (De wind huilt tussen de herenhuizen) verscheen in 1996 en stond volledig buiten de heersende trend in de Turkse poëzie. Deze sjamanistische poëzie met haar heidense beelden hoorde eerder bij het verleden dan bij het heden. Precies hierdoor trok hij sterk de aandacht. Voor deze bundel kreeg Bejan Matur zelfs verscheidene prijzen.
Haar tweede bundel, Tanri Görmesin Harflerini (God moet mijn handgeschreven brief niet zien) verscheen in 1999 en werd eveneens gunstig onthaald. In 2002 verschenen tegelijkertijd twee bundels, Ayin Büyüttügü Ogüllar (Zonen opgevoed door de maan) en Onün çölünde (In zijn woestijn).
De poëzie van Bejan Matur werd reeds in meer dan twintig talen vertaald, maar er verscheen nauwelijks iets in het Nederlands. Wel trad zij in juni 2002 op tijdens het internationaal poëziefestival Poetry International in Rotterdam. Naar aanleiding hiervan verschenen twee gedichten in Nederlandse vertaling door Ireneus Spit in de bloemlezing "Hotel Parnassus", uitgegeven door De Arbeiderspers in Amsterdam.
In Engeland verscheen in 2003 de bundel In the Temple of a Patient God en bij de uitgeverij Phi in Luxemburg verscheen een Duitse en een Franse bundel.
Bejan Matur wordt geregeld gevraagd om op te treden in het buitenland. Zo leerde ik haar persoonlijk kennen op het internationaal poëziefestival dat in september 2008 in Tel Aviv werd gehouden.
Haar vijfde dichtbundel Ibrahim'in Beni Terketmesi (Abraham verlaat ons) verscheen in maart 2008 en werd door de critici ontvangen als haar voorlopig beste werk. De beeldvorming in dit werk werd ook weer als mystiek beschreven. De dichteres heeft inderdaad een persoonlijke ontologie gecreëerd, die steunt op de Soefi-traditie, die meer dan duizend jaar oud is. In 2009 verscheen Dogunun Kapisi: Diyarbakir (De Poort van het Oosten: Diyarbakir) en een jaar later publiceerde Bejan Matur Kader Denizi (Zee van Geloof), gedichten bij foto's van Mehmet Günyeli. Deze foto's waren eerder te zien op tentoonstellingen in prestigieuze galerieën in Istanbul en Ankara.
Vanaf 2005 schreef Bejan Matur geregeld artikelen in het Turkse dagblad Zaman, maar in 2012 werd zij ontslagen. Zij werkte af en toe mee aan het Engelstalige dagblad Today's Zaman. Zij schreef hoofdzakelijk artikelen over de situatie van de Koerden, maar ook over het problematisch bestaan van de Armeniërs, over actuele politieke gebeurtenissen, minderheidsgroepen, gevangenis-literatuur en de onderdrukking van de vrouw.
Thans werkt zij aan geen enkele krant meer mee.
In haar laatste twee bundels, Son Dag (De laatste berg, 2015) en Ask Olmayan (Liefdesgedichten, 2016) vindt men de typische Koerdische levenssfeer terug in de talrijke natuurbeschrijvingen en in de weergave van de landschappen van Koerdistan, binnen en buiten de grenzen van Turkije. De bergen, de rivieren, de maan, de zon en de plantengroei komen steeds weer in deze verzen voor en bepalen mee het ritme van haar zeggings-wijze, die echter vooral door de wind wordt gedragen. Het valt dan ook onmiddellijk op dat de wind als symbool een primaire rol speelt in deze gedichten. Met haar talrijke allusies op elementen uit de eeuwenoude Koerdische cultuur neemt Bejan Matur een unieke en heel aparte plaats in de hedendaagse Turkse poëzie in.
Willem M. Roggeman
11 maart 2019
Uitgeverij Kleinood & Grootzeer
Kon. Wilhelminastraat 46
4615 JB Bergen op Zoom NL
T: 0164 24 00 49 (0031 164 24 00 49)
email: uitgeverij@kleinood-en-grootzeer.com
website: http://kleinood-en-grootzeer.com/index.html
• fleursdumal.nl magazine
More in: #Editors Choice Archiv, - Book News, - Book Stories, Archive M-N, Archive M-N, Archive Q-R, Art & Literature News, REPRESSION OF WRITERS, JOURNALISTS & ARTISTS, TRANSLATION ARCHIVE
---
De 84ste editie van de Boekenweek vindt plaats van zaterdag 23 maart tot en met zondag 31 maart en heeft De moeder de vrouw als thema naar het gelijknamige gedicht van Martinus Nijhoff.
Voor de Boekenweek 2019 schreef Jan Siebelink het Boekenweekgeschenk Jas van belofte, dat tijdens de Boekenweek bij besteding van ten minste €12,50 aan Nederlandstalige boeken door de boekhandel cadeau wordt gedaan.
Het Boekenweekessay is geschreven door Murat Isik en heeft de titel Mijn moeders strijd. Tijdens de Boekenweek is het voor € 3,75 verkrijgbaar in de boekwinkel.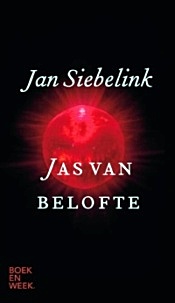 Op 31 maart, de laatste zondag van de Boekenweek, kunnen reizigers traditiegetrouw op het vertoon van het Boekenweekgeschenk gratis met de trein reizen.
De moeder de vrouw
Het thema van de Boekenweek 2019 is ontleend aan het beroemde gedicht van Martinus Nijhoff 'De moeder de vrouw'. Tevens is het Boekenweekthema een verwijzing naar de bundel De moeder de vrouw, met daarin twee romans (Ontaarde moeders en Mijn zoon heeft een seksleven en ik lees mijn moeder Roodkapje voor) over moederschap van de onlangs overleden Renate Dorrestein.
# meer informatie op website boekenweek
Boekweek 2019
van 23 – 31 maart
• fleursdumal.nl magazine
More in: - Book Lovers, - Book News, - Book Stories, - Bookstores, Art & Literature News, Boekenweek, Jan Siebelink, Nijhoff, Martinus
---
Mina Loy (1882-1966) formed part of the new generation of poets who revolutionised writing in the early twentieth century.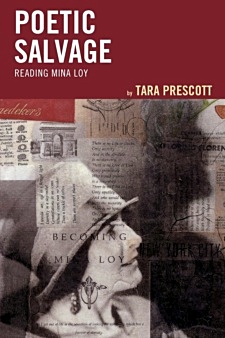 She had personal and artistic links to Italian Futurism and Parisian Surrealism, as well as to individuals such as James Joyce, Ezra Pound, Wyndham Lewis, Djuna Barnes and Gertrude Stein. Working with reference to, but also often against the ideas of these fellow writers, her experimental, witty and inconoclastic poems were both distinctive and arresting.
Since the republication of her poems in 1996-7, Loy has gained in stature and importance both in the UK and the US: her writing is now seen as central to literary innovations in the 1910s and 1920s, and she is often a set author on undergraduate and MA courses. Apart from the collection of essays Mina Loy: Woman and Poet published twelve years ago, there is currently no single book on Loy's work in print. The Companion will be an invaluable new resource for students and readers of modernism. It provides new perspectives and cutting-edge research on Loy's work and is distinctive in its consideration of her prosodic and linguistic experiments alongside a discussion of the literary and historical contexts in which she worked.
The contributors include influential and emerging experts in modernist studies. They are Peter Nicholls, Tim Armstrong, Geoff Gilbert, David Ayers, Andrew Robertson, John Wilkinson, Suzanne Hobson, Rachel Potter, Alan Marshall, Rowan Harris and Sandeep Parmar.
The Salt Companion to Mina Loy
Edited by Dr Rachel Potter ,
Associate editor Suzanne Hobson
The Salt Companion to Mina Loy comprises ten essays by leading scholars and writers on the work of modernist poet Mina Loy.
Format Paperback
Language English
288 pages
228 x 152mm
Publication date 17 May 2010
Publisher Salt Publishing
Publication City/Country Applecross, WA, Australia |
ISBN10 1876857722
ISBN13 9781876857721
£19.99
# More books
The Salt Companion to Mina Loy
Literary studies
• fleursdumal.nl magazine
More in: - Book Lovers, - Book Stories, Archive K-L, Archive K-L, Futurism, Loy, Mina
---
Lawrence Ferlinghetti, poet and founder of City Lights Books (San Francisco), author of A Coney Island of the Mind and Pictures of the Gone World, among numerous other books, has been drawing from life since his student days in Paris where he frequented the Academie Julien and where he did his first oil painting.
Little Boy
A Novel
Lawrence Ferlinghetti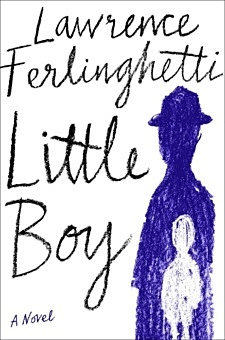 In this unapologetically unclassifiable work Lawrence Ferlinghetti lets loose an exhilarating rush of language to craft what might be termed a closing statement about his highly significant and productive 99 years on this planet.
The "Little Boy" of the title is Ferlinghetti himself as a child, shuffled from his overburdened mother to his French aunt to foster childhood with a rich Bronxville family. Service in World War Two (including the D-Day landing), graduate work, and a scholar gypsy's vagabond life in Paris followed.
These biographical reminiscences are interweaved with Allen Ginsberg-esque high energy bursts of raw emotion, rumination, reflection, reminiscence and prognostication on what we may face as a species on Planet Earth in the future. Little Boy is a magical font of literary lore with allusions galore, a final repository of hard-earned and durable wisdom, a compositional high wire act without a net (or all that much punctuation) and just a gas and an inspiration to read.
"Publisher-poet Lawrence Ferlinghetti's next book, due out less than a week before his 100th birthday, has been dubbed a 'closing statement' on an almost impossibly fecund life, and an energetic take on what the near future might hold in store for the rest of us… He was and continues to be a reticent cultural gatekeeper, an unassuming curator."—Lit Hub, "Most Anticipated Books of 2019"
Title Little Boy
Subtitle A Novel
Author Lawrence Ferlinghetti
Publisher Doubleday
Format Hardcover
ISBN-10 0385544782
ISBN-13 9780385544788
Publication Date 19 March 2019
192 pages
$24.00
LAWRENCE FERLINGHETTI was born in Yonkers, New York in 1919. Founder of the famed City Lights Booksellers and Publishers, he is an activist, painter, and author of numerous works of poetry, prose, and drama. His A Coney Island of the Mind is one of the bestselling poetry books of all time. Among his many honors are the Los Angeles Times' Robert Kirsch Award, the NBCC's Ivan Sandrof Award, and the ACLU's Earl Warren Civil Liberties Award. He is also a Commander of the French Order of Arts and Letters. He lives in San Francisco, close by to the bookstore he founded.
# new books
Lawrence Ferlinghetti
Little Boy. A Novel
Lawrence Ferlinghetti 100 years
on March 24, 2019
more on:  #Ferlinghetti100
• fleursdumal.nl magazine
More in: #Beat Generation Archives, - Book News, - Book Stories, - Bookstores, Archive E-F, Art & Literature News
---
Mina Loy (1882 – 1966)—poet, artist, exile, and luminary—was a prominent and admired figure in the art and literary circles of Paris, Florence, and New York in the early years of the twentieth century.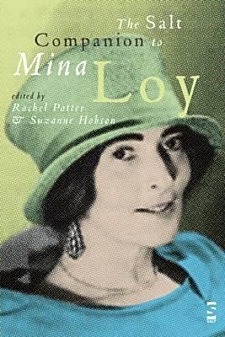 But over time, she gradually receded from public consciousness and her poetry went out of print.
As part of the movement to introduce the work of this cryptic poet to modern audiences, Poetic Salvage: Reading Mina Loy provides new and detailed explications of Loy's most redolent poems.
This book helps readers gain a better understanding of the body of Loy's work as a whole by offering compelling close readings that uncover the source materials that inspired Loy's poetry, including modern artwork, Baedeker travel guides, and even long-forgotten cultural venues.
Helpfully keyed to the contents of Loy's Lost Lunar Baedeker, edited by Roger Conover, this book is an essential aid for new readers and scholars alike. Mina Loy forged a legacy worthy of serious consideration—through a practice best understood as salvage work, of reclaiming what has been so long obscured.
Poetic Salvage: Reading Mina Loy dives deep to bring hidden treasures to the surface.
Tara Prescott is a lecturer in writing programs at the University of California, Los Angeles.
Poetic Salvage.
Reading Mina Loy
by Tara Prescott
Hardcover
292 pages
Publisher: Bucknell University Press
Language: English
Literature & Fiction
ISBN-10: 1611488125
ISBN-13: 978-1611488128
2016
$76.80
# New books
Poetic Salvage
Reading Mina Loy
Tara Prescott
• fleursdumal.nl magazine
More in: - Book Lovers, - Book Stories, Archive K-L, Archive K-L, Futurism, Loy, Mina
---
A deliciously diverse anthology of essays, stories, poems, and graphic memoirs, where writers explore the deeply human act of kissing.
Kisses from Nick Flynn, Rebecca Makkai, Pico Iyer, Ilyse Kusnetz, Andre Dubus III, Christian Kiefer, Camille T. Dungy, Major Jackson, Bich Minh Nguyen, Terrance Hayes, Ada Limón, Honor Moore, Téa Obreht and Dan Sheehan, Kazim Ali, Beth Ann Fennelly, and others.
In this wide-ranging collection of essays, stories, graphic memoir, and cross-genre work, writers explore the deeply human act of kissing, and share their thoughts on a specific kiss—the unexpected and unforgettable, the sublime and the ambiguous, the devastating and the regenerative. Selections from beloved authors "tantalize with such grace that they linger sweetly in your mind for days" (New York Times Book Review), as they explore the messy and complicated intimacies that exist in our actual lives, as well as in the complicated landscape of the imagination.
This is a book meant to be read from cover to cover, just as much as it's meant to be dipped into—with each kiss pulling us closer to the moments in our lives that matter most.
From Sioux Falls to Khartoum, from Kyoto to Reykjavik; from the panchayat forests of India to the Giant's Causeway on the coast of Northern Ireland; in taxis and at bus stops, in kitchens and sleigh beds, haystacks and airports around the globe—people are kissing one another.
The sublime kiss. The ambiguous kiss. The devastating kiss. The kiss we can't take back. The kiss we can never give. The kiss that changes a life. In this anthology, writers and thinkers share their thoughts on a specific kiss—the unexpected and unforgettable—in an attempt to bridge the gulf, to connect us to one another on a deeply human level, and to explore the messy and complicated intimacies that exist in our actual lives, as well as in the complicated landscape of the imagination.
Sparked and developed from a series curated for Guernica by editor Brian Turner, this is a book meant to be read from cover to cover, just as much as it's meant to be dipped into—with each kiss pulling us closer to the moments in our lives that matter most.
Brian Turner is the author of the memoir My Life as a Foreign Country and the poetry collections Here, Bullet and Phantom Noise. He directs the low-residency MFA at Sierra Nevada College. The Kiss was conceived with his late wife, the acclaimed poet Ilyse Kusnetz, to whom it is dedicated. It was developed from a series he curated for Guernica.
Contributors: Kim Addonizio – Kazim Ali – J. Mae Barizo – Laure-Anne Bosselaar – Kurt Brown – Nickole Brown – Benjamin Busch – Brian Castner – Tina Chang – Steven Church – Adam Dalva – Mark Doty – Andre Dubus III – Camille T. Dungy – Martín Espada – Dave Essinger – Siobhan Fallon – Beth Ann Fennelly – Nick Flynn – Kimiko Hahn – Cameron Dezen Hammon – Terrance Hayes – Pico Iyer – Major Jackson – Lacy M. Johnson – Christian Kiefer – Matthew Komatsu – Ilyse Kusnetz – Ada Limón – Rebecca Makkai – John Mauk – Christopher Merrill – Philip Metres – Kathryn Miles – Dinty W. Moore – Honor Moore – Aimee Nezhukumatathil – Bich Minh Nguyen – Téa Obreht – Kristen Radtke – Suzanne Roberts – Roxana Robinson – Schafer John c – Dan Sheehan – Tom Sleigh – Patricia Smith – Ira Sukrungurang – Christopher Paul Wolfe – Sholeh Wolpé
The Kiss:
Intimacies from Writers
by Brian Turner (Editor)
Paperback
Pages: 256
ISBN-13: 9780393356885
Publisher: Norton, W. W. & Company, Inc.
Available in paperback on February 12, 2019
$15.71
# New books
The Kiss:
Intimacies from Writers
• fleursdumal.nl magazine
More in: - Book Lovers, - Book Stories, - Bookstores, Archive S-T, Art & Literature News, Invisible poetry, Natural history
---
Willem Wilmink (1936-2003) is een van de meest geliefde dichters van Nederland.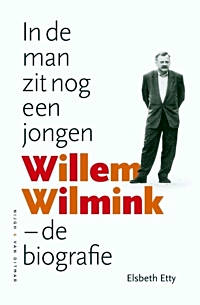 Zijn eenvoudige maar treffende gedichten en liedjes, veelal geschreven voor legendarische tv-programma's als De Stratemakeropzeeshow, J.J. de Bom en De film van Ome Willem, spreken iedereen aan. 'De oude school', 'Deze vuist op deze vuist' en 'Ben Ali Libi' behoren tot de canon van de Nederlandse literatuur. Hetzelfde geldt voor Wilminks hertalingen van Middeleeuwse klassiekers. Hij was een groot kenner van poëzie uit alle tijdvakken en in al haar verschijningsvormen.
Zijn werk is doortrokken van heimwee naar een veilige kinderwereld die nooit heeft bestaan. Naar eigen zeggen is Wilmink altijd elf jaar gebleven, wat aanvankelijk zijn loopbaan en privéleven ernstig frustreerde, maar tegelijkertijd zijn poëtische kapitaal bleek. Met humor en zelfspot maakte hij zijn lange tijd door miskenning en afwijzing getekende leven leefbaar.
Voor In de man zit nog een jongen sprak neerlandicus en journalist Elsbeth Etty met tientallen tijdgenoten en intimi van Wilmink. Het resultaat is een intiem en niets verhullend portret.
Elsbeth Etty (1951) is literair criticus, columnist en voormalig bijzonder hoogleraar literaire kritiek. Ze publiceerde o.a. verschillende essay- en columnbundels. Voor Liefde is heel het leven niet, haar biografie van Henriette Roland Holst, werd ze genomineerd voor de AKO Literatuurprijs en bekroond met de Gouden Uil en de Busken Huetprijs.
In de man zit nog een jongen
Willem Wilmink – De biografie
Auteur: Elsbeth Etty
Uitgeverij: Nijgh & van Ditmar
NUR: 321
Taal Nederlands
Bladzijden 552 pp.
Bindwijze Hardcover
ISBN: 9789038806112
Publicatiedatum: 22-01-2019
Prijs: € 34,99
# New books
Willem Wilmink – De biografie
Auteur: Elsbeth Etty
• fleursdumal.nl magazine
More in: #Biography Archives, - Book News, - Book Stories, - Bookstores, Archive E-F, Archive W-X, Archive W-X, Art & Literature News, Willem Wilmink
---
Older Entries »
Thank you for reading FLEURSDUMAL.NL - magazine for art & literature