– Book Stories
·
Ocean Vuong: On Earth We're Briefly Gorgeous
·
Gouden Ganzenveerlaureaat 2021: Margot Dijkgraaf
·
READ BOOKS BUY LOCAL
·
READ BOOKS BUY LOCAL – support your local bookstore
·
Sontag: Her Life and Work by Benjamin Moser
·
Emily Dickinson: A Book (Poem)
·
'Small Days and Nights' a novel by Tishani Doshi
·
Zaina Alsous, winner of the Norma Farber First Book Award
·
The Passion according to Renée Vivien by Maria-Mercè Marçal
·
Leïla Slimani: Het land van de anderen – Mathilde roman
·
The Silent Woman by Janet Malcolm
·
"Jong in de jaren zestig. De muziek van Frans Kellendonk" door Jaap Goedegebuure
Poet Ocean Vuong's debut novel is a shattering portrait of a family, a first love, and the redemptive power of storytelling.
On Earth We're Briefly Gorgeous is a letter from a son to a mother who cannot read. Written when the speaker, Little Dog, is in his late twenties, the letter unearths a family's history that began before he was born — a history whose epicenter is rooted in Vietnam — and serves as a doorway into parts of his life his mother has never known, all of it leading to an unforgettable revelation. At once a witness to the fraught yet undeniable love between a single mother and her son, it is also a brutally honest exploration of race, class, and masculinity. Asking questions central to our American moment, immersed as we are in addiction, violence, and trauma, but undergirded by compassion and tenderness, On Earth We're Briefly Gorgeous is as much about the power of telling one's own story as it is about the obliterating silence of not being heard.
With stunning urgency and grace, Ocean Vuong writes of people caught between disparate worlds, and asks how we heal and rescue one another without forsaking who we are. The question of how to survive, and how to make of it a kind of joy, powers the most important debut novel of many years.
Ocean Vuong is the author of the debut novel, On Earth We're Briefly Gorgeous, out from Penguin Press (2019) and forthcoming in 12 other languages worldwide. He is also the author of the critically acclaimed poetry collection, Night Sky with Exit Wounds, a New York Times Top 10 Book of 2016, winner of the T.S. Eliot Prize, the Whiting Award, the Thom Gunn Award, and the Forward Prize for Best First Collection. A Ruth Lilly fellow from the Poetry Foundation, his honors include fellowships from the Lannan Foundation, the Civitella Ranieri Foundation, The Elizabeth George Foundation, The Academy of American Poets, and the Pushcart Prize.
Vuong's writings have been featured in The Atlantic, Harpers, The Nation, New Republic, The New Yorker, The New York Times, The Village Voice, and American Poetry Review, which awarded him the Stanley Kunitz Prize for Younger Poets. Selected by Foreign Policy magazine as a 2016 100 Leading Global Thinker, alongside Hillary Clinton, Ban Ki-Moon and Justin Trudeau, Ocean was also named by BuzzFeed Books as one of "32 Essential Asian American Writers" and has been profiled on NPR's "All Things Considered," PBS NewsHour, Teen Vogue, VICE, The Fantastic Man, and The New Yorker.
Born in Saigon, Vietnam, he lives in Northampton, Massachusetts, where he serves as an Assistant Professor in the MFA Program for Poets and Writers at Umass-Amherst.
On Earth We're Briefly Gorgeous Paperback
by Ocean Vuong
1 Sept. 2020
Hardcover £19.17
Paperback £6.95
256 pages
Language: English
Publisher: Vintage
Dimensions 12.9 x 12.9 x 19.8 cm
ISBN-10 : 1529110688
ISBN-13 : 978-1529110685
• fleursdumal.nl magazine
More in: - Book News, - Book Stories, - Bookstores, Archive U-V, Archive U-V, Ocean Vuong
---
De Academie De Gouden Ganzenveer kent de Gouden Ganzenveer 2021 toe aan literatuurcriticus en auteur Margot Dijkgraaf. Jet Bussemaker maakte de laureaat bekend in het programma De Taalstaat op NPO Radio 1.
De Academie De Gouden Ganzenveer eert Margot Dijkgraaf vanwege haar grote rol als een sensibele en erudiete 'ambassadeur van de letteren', die verankerd is in Nederland, maar haar blik naar buiten richt. Zij brengt Nederlandstalige auteurs in Frankrijk en in andere Europese landen onder de aandacht en Franstalige – en daarmee ook Arabische en Afrikaanse – literatuur in Nederland. Met haar niet aflatende enthousiasme en ijver voor het ontsluiten van Europese literatuur – bijvoorbeeld blijkend uit haar initiatief voor de Europese Literatuurprijs – maakt ze belangrijke, maar minder bekende auteurs uit andere dan het Angelsaksische taalgebied toegankelijk voor een breed publiek.
De prijsuitreiking vindt plaats op maandag 20 september a.s. in Amsterdam. Een weerslag van deze bijeenkomst wordt vastgelegd in een speciale uitgave, die aan het eind van het jaar zal verschijnen. De Academie, een initiatief van het bestuur van stichting De Gouden Ganzenveer, kent jaarlijks deze culturele prijs toe. De leden zijn afkomstig uit de wereld van cultuur, wetenschap, politiek en het bedrijfsleven. Met deze onderscheiding wil de Academie het geschreven en gedrukte woord in het Nederlands taalgebied onder de aandacht brengen.
Voorgaande laureaten zijn Abdelkader Benali, Ian Buruma, Antjie Krog, Arnon Grunberg, Xandra Schutte, Geert Mak, David Van Reybrouck, Ramsey Nasr, Annejet van der Zijl, Remco Campert, Joke van Leeuwen, Adriaan van Dis, Joost Zwagerman, Tom Lanoye, Peter van Straaten, Maria Goos, Kees van Kooten, Jan Blokker en Michaël Zeeman.
Margot Dijkgraaf (1960) is literatuurcriticus, schrijver, interviewer en curator en schrijft al zo'n dertig jaar over literatuur, voornamelijk voor NRC. Ze publiceerde boeken over Franse en Europese letteren, over Hella S. Haasse en Cees Nooteboom. Haar recentste boek is Met Parijse pen. Literaire omzwervingen (met fotograaf Bart Koetsier, Boom, 2020). Met een scala aan partners in de internationale boekenwereld organiseert ze in binnen- en buitenland literaire activiteiten.  Recent was ze intendant van de campagne Les Phares du Nord van het Nederlands Letterenfonds en de Nederlandse ambassade in Parijs, waarbij Nederlandstalige literatuur eregast was op grote Franse festivals. Binnenkort staat die centraal op het festival Le livre sur les quais in Morges, Zwitserland. Dijkgraaf is de initiatiefnemer van de Europese Literatuurprijs en co-organiseert jaarlijks de European Literature Night en de State of the European Literature, in samenwerking met EUNIC en de UvA/geesteswetenschappen. Ze was onder andere directeur van het Centre Français du livre bij Maison  Descartes, van Academisch-cultureel Centrum SPUI25 en vervult advies-, jury- en bestuursfuncties in het culturele veld. Momenteel werkt ze aan een boek dat de voorlopige titel heeft In de voetsporen van mijn grootvader (Atlas Contact).
De Gouden Ganzenveer
De prijs wordt – zo mogelijk jaarlijks – toegekend aan een persoon of instituut vanwege zijn of haar grote betekenis voor het geschreven en gedrukte woord in de Nederlandse taal. Het bestuur van de stichting heeft de selectie van de kandidaten en de besluitvorming over de laureaat in handen gegeven van Academie De Gouden Ganzenveer. De Academieleden zijn afkomstig uit de wereld van cultuur, politiek, wetenschap en bedrijfsleven.
Ieder van hen heeft blijkt gegeven van betrokkenheid bij de Nederlandstalige cultuur; zij zijn op persoonlijke titel gevraagd. Eenmaal per jaar komen de leden bijeen om een besluit te nemen over de nieuwe laureaat. Deze besloten Academievergadering wordt gehouden in Museum Meermanno | Huis van het Boek, te 's-Gravenhage. De toekenning wordt in januari via de media bekendgemaakt waarna in april de feestelijke uitreiking van de Gouden Ganzenveer in Amsterdam volgt. De prijs bestaat uit een ganzenveer van goud en een jaar buitengewoon lidmaatschap van de Academie. In de loop van het jaar verschijnt een speciale uitgave die de verdiensten van de laureaat boekstaaft.
In 1955, bij het vijfenzeventigjarig bestaan van de Koninklijke Nederlandse Uitgeversbond, werd de Gouden Ganzenveer voor het eerst toegekend. De eerste laureaat was de Koninklijke Nederlandse Akademie van Wetenschappen. Met de prijs willen uitgevers – zo mogelijk jaarlijks – een persoon of instituut lauweren vanwege zijn of haar grote betekenis voor het geschreven en gedrukte woord in de Nederlandse taal. In totaal is de prijs 34 keer uitgereikt. In 2000, na het samengaan van de Koninklijke Nederlandse Uitgeversbond, de Nederlandse Organisatie van Tijdschrift-Uitgevers en de Vereniging De Nederlandse Dagbladpers in het nieuwe Nederlandse Uitgeversverbond (NUV), werd de culturele prijs ondergebracht in een aparte stichting.
Op maandag 20 september a.s. ontvangt Margot Dijkgraaf de Gouden Ganzenveer 2021.
Uitgebreide informatie is te vinden op www.goudenganzenveer.nl
Foto: ©Cyril Marcilhacy
• fleursdumal.nl magazine
More in: #Editors Choice Archiv, - Book News, - Book Stories, Archive C-D, Archive C-D, Art & Literature News, Awards & Prizes, FDM in Paris, Margot Dijkgraaf, TRANSLATION ARCHIVE
---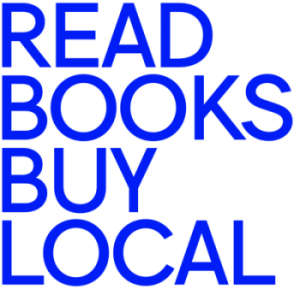 More in: - Book Lovers, - Book News, - Book Stories, - Bookstores, The Art of Reading
---
More in: - Book Lovers, - Book News, - Book Stories, - Bookstores, Art & Literature News, PRESS & PUBLISHING, The Art of Reading
---
No writer is as emblematic of the American twentieth century as Susan Sontag. Mythologized and misunderstood, lauded and loathed, a girl from the suburbs who became a proud symbol of cosmopolitanism, Sontag left a legacy of writing on art and politics, feminism and homosexuality, celebrity and style, medicine and drugs, radicalism and Fascism and Freudianism and Communism and Americanism, that forms an indispensable key to modern culture. No writer negotiated as many worlds; no serious writer had as many glamorous lovers.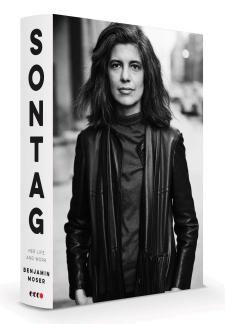 Sontag tells these stories and examines the work upon which her reputation was based. It explores the agonizing insecurity behind the formidable public face: the broken relationships, the struggles with her sexuality, that animated—and undermined—her writing.
And it shows her attempts to respond to the cruelties and absurdities of a country that had lost its way, and her conviction that fidelity to high culture was an activism of its own.
Utilizing hundreds of interviews conducted from Maui to Stockholm and from London to Sarajevo—and featuring nearly one hundred images—Sontag is the first book based on the writer's restricted archives, and on access to many people who have never before spoken about Sontag, including Annie Leibovitz.
It is a definitive portrait—a great American novel in the form of a biography.
About Benjamin Moser: Benjamin Moser was born in Houston. He is the author of Why This World: A Biography of Clarice Lispector, a finalist for the National Book Critics' Circle Award and a New York Times Notable Book of 2009. For his work bringing Clarice Lispector to international prominence, he received Brazil's first State Prize for Cultural Diplomacy. He has published translations from French, Spanish, Portuguese, and Dutch. He is a former books columnist for Harper's Magazine and The New York Times Book Review and has written for The New Yorker, Conde Nast Traveler, and The New York Review of Books.
Sontag: Her Life and Work
by Bejamin Moser
Winner of the Pulitzer Prize
for Biography
Publisher : Ecco
Illustrated edition
Language: : English
Sep 17, 2019
Hardcover
832 pages
ISBN-10 : 0062896393
ISBN-13 : 978-0062896391
$36.82
# new books
Susan Sontag
Biography
• fleursdumal.nl magazine
More in: #Biography Archives, - Book News, - Book Stories, - Bookstores, Archive S-T, Susan Sontag
---
 A Book
There is no frigate like a book
To take us lands away,
Nor any coursers like a page
Of prancing poetry.
This traverse may the poorest take
Without oppress of toll;
How frugal is the chariot
That bears a human soul!
Emily Dickinson
(1830-1886)
A Book
• fleursdumal.nl magazine
More in: - Book Stories, Archive C-D, Archive C-D, Dickinson, Emily
---
Poet, writer, and dancer Tishani Doshi was born in Madras, India, to Welsh and Gujarati parents. She earned a BA from Queens College in North Carolina and an MA from the Writing Seminars from the Johns Hopkins University. After working in the fashion magazine industry in London, Doshi returned to India.
An unexpected meeting with one of Indian dance's leading choreographers, Chandralekha, led Doshi to a career in dance. She currently performs internationally with the Chandralekha group. She is a freelance journalist, and her work has appeared in newspapers and journals such as the Guardian, the National, and the Hindu. She writes a regular column for New Indian Express and was a finalist in the Outlook/Picador India Non-Fiction Competition.
Doshi is widely acclaimed as a creative writer; her first book of poetry, Countries of the Body (2006), won a Forward Prize for Best First Collection. Her other collections include Everything Begins Elsewhere (2013), Dolce Marcescenza (Sweet Decay) (2015), and Girls Are Coming Out of the Woods (2018).
Doshi's first novel, The Pleasure Seekers (2010), was shortlisted for the Hindu Best Fiction Award and has been translated into several languages. She is also the author of Fountainville: New Stories from the Mabinogion (2013), a retelling of the Mabinogion myth, as well as two books about place and home, Madras Then Chennai Now (2013) and The Adulterous Citizen (2015). Her latest novel is Small Days and Nights (W. W. Norton, 2020).
From "The River of Girls" by Tishani Doshi the poem:
i.m. India's missing girls
This is not really myth or secret.
This murmur in the mouth
of the mountain where the sound
of rain is born.
  ( . . . . . )
This is the sound of ten million girls
singing of a time in the universe
when they were born with tigers
breathing between their thighs;
when they set out for battle
with all three eyes on fire,
their golden breasts held high
like weapons to the sky.
Tishani Doshi, "The River of Girls". Copyright © 2013 by Tishani Doshi.
Source: Everything Begins Elsewhere (Copper Canyon Press, 2013)
Her honors and awards include an Eric Gregory Award and an All-India Poetry Prize. She lives in Tamil Nadu, India.
Small Days and Nights
A Novel
by Tishani Doshi (Author)
Hardcover
$25.95
272 pages
Publisher: W. W. Norton & Company
January 21, 2020
Language: English
ISBN-10: 1324005238
ISBN-13: 978-1324005230
# fleursdumal.nl magazine
More in: - Book News, - Book Stories, Archive C-D, Archive C-D, Art & Literature News, REPRESSION OF WRITERS, JOURNALISTS & ARTISTS
---
Announcing the 2020 Norma Farber Award winner, Zaina Alsous with A Theory of Birds (Poems)
Aina Alsous is the 2020 recipient of the Poetry Society of America's Norma Farber Book Award for her book A Theory of Birds (University of Arkansas Press). The Norma Farber Book Award honors a first book of original poetry written by a living author.
The Judge was Matthew Shenoda. Matthew Shenoda's Citation: In Zaina Alsous' A Theory of Birds we are ushered into a re-calibration of the world, one intent on the eradication of that which has been oppressive and divisive. In these poems history unravels us in fragments, causing us to fold ourselves into a new definition of "self" and an unabashed rejection of our positions as "subjects." The poems found here are an honest and open exploration of how we come into a sense of our own understanding in a postcolonial world. Alsous' poems are driven by the asking, often posing sentient questions like "who translated kings and not birds?"; questions that cause us to think of redefinition. And while her poems are searing in their critiques of political, racial, and gendered domination, like all good artists she is poignant in her ability to implicate herself at every turn and help us break through the binaries we often use to define ourselves. Hers is an aesthetic of fragmentation as a collective piecing together. A Theory of Birds teaches us that the interior narratives, the often quiet things that make each of us whole, are the most essential.
Zaina Alsous is a prison abolitionist, a daughter of the Palestinian diaspora, and a movement worker in South Florida. Her poetry, reviews, and essays have been published in POETRY Magazine, The Kenyon Review, the New Inquiry, Adroit, and elsewhere. She edits for Scalawag Magazine, a publication dedicated to unsettling dominant narratives of the U.S. South. Her chapbook Lemon Effigies won the Rick Campbell Chapbook Prize and was published by Anhinga Press. Her first full-length collection A Theory of Birds won the Etel Adnan Poetry Prize, and was published by the University of Arkansas Press in the fall of 2019.
Every year the University of Arkansas Press, together with the Radius of Arab American Writers, awards the Etel Adnan Poetry Prize for a first or second book of poetry in English by a writer of Arab heritage. The series is edited by Hayan Charara and Fady Joudah and supported by the King Fahd Center for Middle East Studies at the University of Arkansas.
A Theory of Birds
Poems by Zaina Alsous
978-1-68226-104-0 (paper)
$16.95
70 pages
September 2019
University of Arkansas Press
"Inside the dodo bird is a forest, Inside the forest
a peach analog, Inside the peach analog a woman, Inside
the woman a lake of funerals"
• fleursdumal.nl magazine
More in: - Book News, - Book Stories, - Bookstores, Archive A-B, Archive A-B, Art & Literature News, Awards & Prizes, Literary Events
---
First complete translation into English by Kathleen McNerney and Helena Buffery ⊕ Contains the most beautiful prose I've ever read in Catalan – Anna Murià, novelist and translator
In this often poetic and lyrical novel by the revered Catalan poet Maria-Mercè Marçal, we are taken on a journey through the multiple, mobile and contradictory life, letters and loves of the fin-de-siècle Anglo-French writer, Pauline Tarn-Renée Vivien, as researched and reimagined by two principal narrators – a 1980s Catalan documentary film-maker Sara T. and a 1920s French archaeology scholar and museologist Salomon Reinach – alongside the voices of the various friends, relations, lovers, companions and servants who made her acquaintance at different moments in her life.
In the process, we are presented with a compelling reconstruction of the Belle Époque and interwar years in Paris, alongside other key sites in this transformational literary geography – Nice, Bayreuth, Switzerland, Istanbul, and the island of Lesbos – that include often dazzling evocations of other cultural figures and influencers of the age, from Zola to Pierre Louÿs and Remy de Gourmont, Liane de Pougy to Mathilde de Morny and Colette, not forgetting the central figure of Natalie Clifford-Barney, the 'Amazone'.
Maria-Mercè Marçal:
The Passion according to Renée Vivien
Translation into English by Kathleen McNerney and Helena Buffery
Francis Boutle publishers
ISBN 9781916490659
Language: English
Format: paperback
Number of pages 354
£12
»» website Francis Boutle publishers
# new books
Maria-Mercè Marçal:
The Passion according to Renée Vivien
• fleursdumal.nl magazine
More in: - Book News, - Book Stories, Archive M-N, Archive U-V, Archive U-V, Renée Vivien, Vivien, Renée
---
1946. De jonge Franse Mathilde valt als een blok voor Amine, een Marokkaanse officier in dienst van het Franse leger.
Ze trouwen en vertrekken naar zijn familieboerderij in een klein dorpje, uren rijden van Rabat.
De liefde wordt constant op de proef gesteld maar houdt stand en ze krijgen een dochter, Aïcha, en een zoon, Selim.
Mathilde vecht tegen de armoede en het heersende patriarchaat, soms met succes. Zo ontwikkelt ze zich tot dokter voor de plattelandsbevolking. Dit kleurrijke familieverhaal speelt zich af tegen de achtergrond van een steeds grimmiger wordende onafhankelijkheidsstrijd van protectoraat Marokko tegen Frankrijk, waarin Mathilde en Amine geen partij willen kiezen. Maar dan komt de dag dat de strijd ook hun afgelegen streek bereikt.
Mathilde is het eerste deel van de trilogie Het land van de anderen. Het verhaal is gebaseerd op Slimani's eigen familiegeschiedenis, met een oma uit de Elzas, een opa uit Marokko, en een moeder die opgroeide op het arme boerenbedrijf van haar ouders maar toch de eerste vrouwelijke gynaecoloog van Marokko werd.
Leïla Slimani (Marokko, 1981) studeerde politicologie en handelswetenschappen in Frankrijk. Voor De perfecte oppas (eerder: Een zachte hand) won ze de Prix Goncourt. Het boek werd verfilmd onder de titel Chanson douce. Ook haar debuut In de tuin van het beest werd een wereldwijde bestseller. Seks en leugens, een bundel met openhartige interviews over de hypocriete seksuele moraal in Marokko, werd genomineerd voor de Prix Renaudot. In Marokko deed ze afstand van haar auteursrechten hierop om het boek betaalbaar te maken voor Marokkaanse vrouwen. Slimani wil een bijdrage leveren aan de ontwikkeling van een vrije samenleving met gelijke rechten voor vrouwen en mannen. Sinds 2017 is ze daarnaast persoonlijk vertegenwoordiger voor President Macron voor de Francofonie. Mathilde is het eerste deel van de trilogie Het land van de anderen. Het verhaal is gebaseerd op haar familiegeschiedenis en kwam in Frankrijk op één binnen in de bestsellerlijst.
Het land van de anderen – Mathilde roman
Auteur: Leïla Slimani
Serie: Het Land Van De Anderen
Taal: Nederlands
Bindwijze: Hardcover
22,99 euro
Druk 1
Verschijningsdatum: juni 2020
Afmetingen 21,6 x 14,4 x 3 cm
Aantal pagina's: 356 pagina's
Uitgever: Nieuw Amsterdam
Vertaald door Gertrud Maes Gertrud Maes
EAN 9789046827000
NUR code 302
Subtitel: roman
Categorieën: Literatuur & Romans/ Familieromans/ Literaire romans
# new books
Leïla Slimani
Mathilde roman
• fleursdumal.nl magazine
More in: - Book News, - Book Stories, Archive S-T, Leïla Slimani
---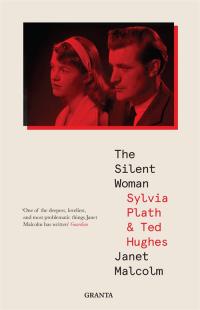 The Silent Woman is a brilliant, elegantly reasoned meditation on the nature of biography.
Janet Malcolm (author of Reading Chekhov, The Journalist and the Murderer, In the Freud Archives) examines the biographies of Sylvia Plath, with particular focus on Anne Stevenson's controversial Bitter Fruit, to discover how Plath became the enigma of literary history, and how the legend continues to exert such a hold on our imaginations.
Janet Malcolm's books include Reading Chekhov, In the Freud Archives, The Silent Woman: Sylvia Plath and Ted Hughes and Psychoanalysis: The Impossible Profession. Born in Prague, she grew up in New York, where she now lives.
"One of the deepest, loveliest, and most problematic things Janet Malcolm has written. It is so subtle, so patiently analytical, and so true that it is difficu'lt to envisage anyone writing again about Plath and Hughes." Guardian
The Silent Woman
by Janet Malcolm
Published: 02/04/2020
ISBN: 9781783786237
Granta Books
224 pages
Paperback
£10
# more biographies
• fleursdumal.nl magazine
More in: #Biography Archives, - Book News, - Book Stories, Archive M-N, Sylvia Plath
---
Tussen zijn vijftiende en twintigste droomde Frans Kellendonk (1951-1990), naderhand uitgegroeid tot een van de belangrijkste schrijvers van zijn generatie, niet alleen van literaire roem, hij ambieerde ook een carrière als singer-songwriter. Hij schreef tientallen liedjes, zijn vriend Leonard de Vos maakte er de muziek bij.
Met de begeleidende brieven en fragmenten uit zijn bijdragen aan diverse schoolkranten van het Nijmeegse Dominicuscollege geven Kellendonks liedjes een authentiek beeld van het puberbestaan tijdens de jaren zestig. Het was de periode waarin Bob Dylan furore maakte, de Amerikaanse bemoeienis met Vietnam op wereldwijde protesten stuitte en de anti-autoritaire provobeweging de Hollandse huiskamers danig wist te choqueren.
Jong in de jaren zestig roept de sfeer op van bevlogen jongeren in tijden van sociale en culturele veranderingen.
Jaap Goedegebuure (1947), emeritus hoogleraar en literatuurcriticus, publiceerde in 2018 de positief ontvangen biografie van Frans Kellendonk. Eerder maakte hij met Oek de Jong een uitgave van Frans Kellendonks brieven, en bezorgde hij (met Rick Honings) een uitgebreide editie van Kellendonks Verzameld werk.
Jaap Goedegebuure
Jong in de jaren zestig
De muziek van Frans Kellendonk
Uitgever: Querido
Publicatiedatum: 02-04-2020
ISBN: 9789021421520
NUR: 320
156 pagina's
Paperback
Prijs: € 15,00
# new books
fleursdumal.nl magazine
More in: # Music Archive, - Book News, - Book Stories, Archive G-H, Archive K-L, AUDIO, CINEMA, RADIO & TV, Frans Kellendonk, Jaap Goedegebuure
---
Older Entries »
Thank you for reading FLEURSDUMAL.NL - magazine for art & literature