POÈTES MAUDITS
·
Gérard de Nerval: A Victor Hugo – Poéme
·
Gérard de Nerval: A Madame Sand
·
Gérard de Nerval: Une femme est l'amour – Poéme
·
Jack Kerouac: Old Angel Midnight
·
Feest der Poëzie organiseert 'Het Festijn van Tachtig'
·
Pierre L.Th.A. Maréchal: Frans Babylon – herinneringsgewijs
·
Poems About Sculpture by Robert Pinsky and Murray Dewart
·
Tristan CORBIÈRE: Feminin singulier
·
"ZWARTE VENUS" – 50 GEDICHTEN UIT "LES FLEURS DU MAL" VAN CHARLES BAUDELAIRE VERTAALD DOOR PAUL CLAES
·
PAUL VERLAINE IN PRISON IN MONS
·
ARTHUR RIMBAUD: FÊTES DE LA FAIM
·
ARTHUR RIMBAUD: CHANT DE GUERRE PARISIEN
A Victor Hugo – Poéme
De votre amitié, maître, emportant cette preuve
Je tiens donc sous mon bras le Rhin.
—J'ai l'air d'un fleuve
El je me sens grandir par la comparaison.
Mais le Fleuve sait-il lui pauvre
Dieu sauvage
Ce qui lui donne un nom, une source, un rivage,
Et s'il coule pour tous quelle en est la raison.
Assis au mamelon de l'immense nature,
Peut-être ignore-t-il comme la créature
D'où lui vient ce bienfait qu'il doit aux Immortels:
Moi je sais que de vous, douce et sainte habitude,
Me vient l'Enthousiasme et l'Amour et l'Étude,
Et que mon peu de feu s'allume à vos autels.
Gérard de Nerval
(1808 – 1855)
A Victor Hugo – Poéme
fleursdumal.nl magazine
More in: Archive M-N, Hugo, Victor, Nerval, Gérard de
---

 A Madame Sand
« Ce roc voûté par art, chef-d'oeuvre d'un autre âge,
Ce roc de Tarascon hébergeait autrefois
Les géants descendus des montagnes de Foix,
Dont tant d'os excessifs rendent sûr témoignage. »
O seigneur Du Bartas ! Je suis de ton lignage,
Moi qui soude mon vers à ton vers d'autrefois ;
Mais les vrais descendants des vieux Comtes de Foix
Ont besoin de témoins pour parler dans notre âge.
J'ai passé près Salzbourg sous des rochers tremblant ;
La Cigogne d'Autriche y nourrit les Milans,
Barberousse et Richard ont sacré ce refuge.
La neige règne au front de leurs pies infranchis ;
Et ce sont, m'a-t-on dit, les ossements blanchis
Des anciens monts rongés par la mer du Déluge.
Gérard de Nerval
(1808 – 1855)
A Madame Sand
fleursdumal.nl magazine
More in: Archive M-N, Archive S-T, George Sand, Nerval, Gérard de
---
 Une femme est l'amour – Poéme
Une femme est l'amour, la gloire et l'espérance;
Aux enfants qu'elle guide, à l'homme consolé.
Elle élève le cœur et calme la souffrance,
Comme un esprit des cieux sur la terre exilé.
Courbé par le travail ou par la destinée,
L'homme à sa voix s'élève et son front s'éclaircit;
Toujours impatient dans sa course bornée,
Un sourire le dompte et son cœur s'adoucit.
Dans ce siècle de fer la gloire est incertaine :
Bien longtemps à l'attendre il faut se résigner.
Mais qui n'aimerail pas. dons sa grâce sereine,
La beauté qui la donne ou qui la fait gagner?
Gérard de Nerval
(1808 – 1855)
Une femme est l'amour – Poéme
fleursdumal.nl magazine
More in: Archive M-N, Nerval, Gérard de, Nerval, Gérard de
---
Old Angel Midnight is a treasure trove of Kerouac's experiments with automatic writing, a method he practiced constantly to sharpen his imaginative reflexes.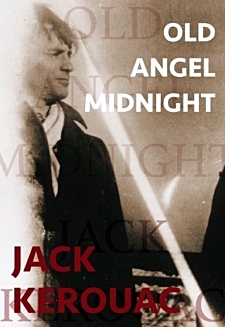 Recorded in a series of notebooks between 1956-1959, what Kerouac called his "endless automatic writing piece" began while he shared a cabin with poet Gary Snyder. Kerouac tried to emulate Snyder's daily Buddhist meditation discipline, using the technique of "letting go" to free his mind for pure spontaneous writing, annotating the stream of words flowing through his consciousness in response to auditory stimuli and his own mental images.
Kerouac continued his exercise in spontaneous composition over the next three years, including a period spent with William Burroughs in Tangiers. He made no revisions to the automatic writing entries in his notebooks, which were collected and transcribed for publication as originally written.
Old Angel Midnight attests to the success of Kerouac's experiment and bears witness to his commitment to his craft, and to the pleasure he takes in writing: "I like the bliss of mind."
Jack Kerouac (1922-1969) was a principal actor in the Beat Generation, a companion of Allen Ginsberg and Neal Cassady in that great adventure. His books include On the Road, The Dharma Bums, Mexico City Blues, Lonesome Traveler, Visions of Cody, Pomes All Sizes (City Lights), Scattered Poems (City Lights), and Scripture of the Golden Eternity (City Lights).
Title Old Angel Midnight
Author Jack Kerouac
Preface by Ann Charters, Michael McClure
Collection City Lights/Grey Fox
Publisher City Lights Publishers
Poetry
Published 2016
Format Paperback
ISBN-10 087286703X
ISBN-13 9780872867031
94 pages
List Price $13.95
Books That Everyone Should Read
fleursdumal.nl magazine
More in: #Beat Generation Archives, *Archive Les Poètes Maudits, - Book Stories, Archive K-L, DRUGS & MEDICINE & LITERATURE, Kerouac, Jack, Opium-Eaters
---
Ontdek het rebelse literaire Amsterdam van 1880, met theater, muziek, poëzie, film, eten, drinken en veel meer op 27 – 28 – 29 oktober 2017
De locaties
Festivalhart: Het Tropeninstituut
Mauritskade 63, Amsterdam
Kassa, theaterzaal en foyer zijn tijdens het festival gevestigd in het voormalige Tropentheater aan de zijkant van het gebouw, in de Linnaeusstraat. De boekverkoop van de Linnaeusboekhandel, de foyer (het Soeterijn Café) én de Poëziebar met absint en sonnetten vindt u in het Tropentheater.
Grote Zaal
Project Diepenbrock, op de zaterdagavond, vindt plaats in de spectaculaire Grote Zaal, te betreden via de hoofdingang aan de Mauritskade.
Grand Café de Tropen
De Tachtigersconferentie en de Thee met Van Deyssel vinden plaats in de Subtropenzaal van Grand Café de Tropen. Het Grand Café is open voor drankjes, lunch en borrelhapjes, en is 's avonds de locatie voor het Van Deysseldiner.
Witsenhuis
Oosterpark 82, Amsterdam
Het Witsenhuis, waar fotograaf Willem Witsen woonde en regelmatig de Tachtigers over de vloer kreeg, heeft een verdieping in de oude staat gehouden. Wilt u ook bij de Tachtigers langskomen? Dat kan! Bij wijze van uitzondering opent het Witsenhuis zijn deuren voor rondleidingen.
Pianola Museum
Westerstraat 118, Amsterdam

Het Geelvinck Pianola Museum bezit een grote hoeveelheid automatische piano's (pianola's), pianolarollen, automatische instrumenten en bijzondere grammofoons, alsook een kleine collectie schellakplaten. Op zondag 29 oktober vindt een bijzonder Koffieconcert rondom de Tachtigers plaats, met oude opnamen en pianolarollen van Nederlandse componisten uit hun tijd!
Bijzondere Collecties van de Universiteit van Amsterdam
Oude Turfmarkt 129, Amsterdam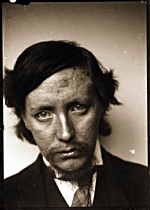 Tot de Bijzondere Collecties van de Universiteit van Amsterdam behoren rijke literaire verzamelingen en de Tachtigers zijn daarin ruim vertegenwoordigd. De collectie van het Frederik van Eeden-Genootschap wordt er beheerd en het archief van Albert Verwey is er eveneens te raadplegen. Verder zijn er stukken van onder anderen Willem Kloos en Jacques Perk, en archivalia van Flanor, de literaire vereniging waar veel Tachtigers in hun studententijd bij aangesloten waren. Een kleine tentoonstelling met manuscripten, foto's, tekeningen en persoonlijke documenten van Tachtigers is gratis te zien in de hal tijdens het gehele festival, gedurende de openingstijden van de Bijzondere Collecties.
Rondleiding Concertgebouw en Alphons Diepenbrock
Concertgebouwplein 10, 1071 LN Amsterdam

De componist onder de Tachtigers, die warme banden onderhield met vooral Herman Gorter, was Alphons Diepenbrock. Hij toonzette onder ander gedichten van Tachtigers Jacques Perk en Lodewijk van Deyssel, en staat vermeld op een cartouche in de Grote Zaal van het Concertgebouw, die tijdens de Tweede Gouden Eeuw van Amsterdam eind 19e eeuw werd gebouwd, en waar de Tachtigers regelmatig te vinden waren in de beginjaren. Een speciale, eenmalige rondleiding voor slechts 15 personen brengt u in verschillende ruimten van het Concertgebouw, die normaal niet toegankelijk zijn voor het publiek. Tevens wordt daarbij verteld over het Concertgebouw en zijn orkest in de tijd van de Tachtigers in het algemeen en Diepenbrocks betrokkenheid daarbij in het bijzonder.
Stichting Feest der Poëzie organiseert bijzondere voorstellingen met gedichten en muziek op mooie plaatsen, en richt zich op vormvaste dichtkunst, klassieke voordrachtskunst en ambachtelijke boekdrukkunst.
Stichting Feest der Poëzie, een collectief van dichters, musici en een magiër, treedt op in binnen- en buitenland. Wegens het tienjarig bestaan van de stichting is 'Het Festijn van Tachtig' in het leven geroepen.
Dit seizoen organiseren zij naast het Festijn nog avonden in het Pianola Museum in Amsterdam, WORM in Rotterdam, Nieuwe Erven in Amersfoort en op andere plaatsen.
# Meer info website Feest der Poëzie
Feest der Poëzie organiseert 'Het Festijn van Tachtig'
fleursdumal.nl magazine
More in: *Archive Les Poètes Maudits, - Archive Tombeau de la jeunesse, - Book Lovers, - Book Stories, Art & Literature News, CLASSIC POETRY, Gorter, Herman, Kloos, Willem, Literary Events, LITERARY MAGAZINES, Lodewijk van Deyssel, Museum of Literary Treasures, MUSIC, THEATRE
---
Volgens Pierre Maréchal was de Brabantse dichter Frans Babylon een zieke poète maudit die zowel de poëzie als de kunst stimuleerde te vernieuwen. Brabant liep sterk achter bij de ontwikkelingen.
Uiteindelijk verwierp hij de traditionele dichtstijlen en schreef hij gedichten op gevoel. Met vrienden vormde hij de Bredero-club en stimuleerde hij kunstenaars om zich verder te ontwikkelen. Babylon bevorderde eveneens de ontwikkeling van openbare kunstexposities voor groot publiek.
Naast Brabant en Amsterdam was Frankrijk een geliefde omgeving. Ondanks zijn bipolaire stoornis en dankzij zijn creativiteit bracht Frans Babylon veel tot stand.
Pierre Maréchal werkte onder meer voor de internationale trekvogel-bescherming. Ruim twintig jaar is hij actief bezig met poëzie. Hij schrijft en organiseert maandelijks diverse podia en optredens. De laatste jaren doet hij dit bij de PoëzieClub Eindhoven en de werkgroep 'Boekenkast'. Frans Babylon – herinneringsgewijs is typisch zo'n onderwerp. Het is een project over een bekende en tegelijk een minder bekende dichter, wiens daden van betekenis waren voor de ontwikkeling van de poëzie en de kunsten in het zuiden van ons land.
Pierre L.Th.A. Maréchal
Frans Babylon – herinneringsgewijs
Biografie Frans Babylon,
pseudoniem van Franciscus Gerardus Jozef Obers (1924 – 1968)
ISBN: 978-94-0223-720-7
Paperback 12,5 x 20 cm
186 pag. – 2017
€ 19,99
fleursdumal.nl magazine
More in: *Archive Les Poètes Maudits, - Archive Tombeau de la jeunesse, - Book News, Archive A-B, Archive A-B, Art & Literature News, Babylon, Frans, Brabantia Nostra, Frans Babylon
---
Poems About Sculpture
Foreword by Robert Pinsky & Edited by Murray Dewart
Poems About Sculpture is a unique anthology of poems from around the world and across the ages about our most enduring art form.
About Poems
About Sculpture
Sculpture has the longest memory of the arts: from the Paleolithic era, we find stone carvings and clay figures embedded with human longing. And poets have long been fascinated by the idea of eternity embodied by the monumental temples and fragmented statues of ancient civilizations. From Keats's Grecian urn and Shelley's "Ozymandias" to contemporary verse about Maya Lin's Vietnam Veterans Memorial and Janet Echelman's wind-borne hovering nets, the pieces in this collection convert the physical materials of the plastic arts—clay, wood, glass, marble, granite, bronze, and more—into lapidary lines of poetry. Whether the sculptures celebrated here commemorate love or war, objects or apparitions, forms human or divine, they have called forth evocative responses from a wide range of poets, including Homer, Ovid, Shakespeare, Baudelaire, Rilke, Dickinson, Yeats, Auden, and Plath. A compendium of dazzling examples of one art form reflecting on another, Poems About Sculpture is a treat for art lovers of all kinds.
Dare You See A Soul At The White Heat?

Dare you see a Soul at the White Heat?
Then crouch within the door—
Red—is the Fire's common tint—
But when the vivid Ore
Has vanquished Flame's conditions,
It quivers from the Forge
Without a color, but the light
Of unanointed Blaze.
Least Village has its Blacksmith
Whose Anvil's even ring
Stands symbol for the finer Forge
That soundless tugs—within—
Refining these impatient Ores
With Hammer, and with Blaze
Until the Designated Light
Repudiate the Forge—
Emily Dickinson
(1830 – 1886)
La Beauté
Je suis belle, ô mortels! comme un rêve de pierre,
Et mon sein, où chacun s'est meurtri tour à tour,
Est fait pour inspirer au poète un amour
Eternel et muet ainsi que la matière.
Je trône dans l'azur comme un sphinx incompris;
J'unis un coeur de neige à la blancheur des cygnes;
Je hais le mouvement qui déplace les lignes,
Et jamais je ne pleure et jamais je ne ris.
Les poètes, devant mes grandes attitudes,
Que j'ai l'air d'emprunter aux plus fiers monuments,
Consumeront leurs jours en d'austères études;
Car j'ai, pour fasciner ces dociles amants,
De purs miroirs qui font toutes choses plus belles:
Mes yeux, mes larges yeux aux clartés éternelles!
Charles Baudelaire
(1821 – 1867)
Poems About Sculpture
Foreword by Robert Pinsky
Edited by Murray Dewart
Hardcover, 256 p.
ISBN 9781101907757
Publ. by Everyman's Library, 2016
fleursdumal.nl magazine
More in: - Book News, Art & Literature News, Baudelaire, Charles, Dickinson, Emily, Museum of Literary Treasures, POETRY ARCHIVE, Sculpture
---
Tristan Corbière
Feminin singulier
Éternel Féminin de l'éternel Jocrisse!
Fais-nous sauter, pantins nous payons les décors!
Nous éclairons la rampe…. Et toi, dans la coulisse,
Tu peux faire au pompier le pur don de ton corps.
Fais claquer sur nos dos le fouet de ton caprice,
Couronne tes genoux!… et nos têtes dix-cors;
Ris! montre tes dents! mais … nous avons la police,
Et quelque chose en nous d'eunuque et de recors.
… Ah tu ne comprends pas?…–Moi non plus–Fais la belle
Tourne: nous sommes soûls! Et plats: Fais la cruelle!
Cravache ton pacha, ton humble serviteur!…
Après, sache tomber!–mais tomber avec grâce–
Sur notre sable fin ne laisse pas de trace!…
–C'est le métier de femme et de gladiateur.–
Tristan Corbière (1845 – 1875)
Feminin singulier
fleursdumal.nl magazine
More in: *Archive Les Poètes Maudits, Archive C-D, Corbière, Tristan
---
Zwarte Venus
Vijftig gedichten uit Les Fleurs du Mal van Charles Baudelaire
Met Les Fleurs du Mal (1857) van Charles Baudelaire blies er een nieuwe wind door de Franse poëzie. Zijn bloemen van het kwaad wasemden schoonheid en verderf uit. Voor zijn Zwarte Venus, de mulattin Jeanne Duval, trok de dichter alle erotische registers open. Thema's als prostitutie, sadisme en fetisjisme schokten de goegemeente zozeer dat een Parijse rechtbank hem prompt veroordeelde.
Deze bloemlezing biedt de vijftig beste verzen uit de bundel. Meestervertaler Paul Claes brengt een eerbetoon aan de volmaakte versvorm, de suggestieve klankeffecten en de associatieve beeldspraak van het origineel. De uitwaaierende symboliek maakt elk gedicht volgens de criticus Lloyd James Austin 'een raam dat uitzicht biedt op het oneindige'.
Een inleiding, een biografie en een commentaar vervolledigen deze poëtische presentatie van de grootste Franse symbolist.
Auteur: Charles Baudelaire
Vertaler: Paul Claes
Uitgeverij: Athenaeum
Paperback, 176 pagina's
ISBN: 9789025303952
Prijs: € 17,50
fleursdumal.nl magazine
More in: - Book News, Archive A-B, Archive C-D, Art & Literature News, Les Fleurs du Mal, TRANSLATION ARCHIVE
---
Verlaine. Cellule 252
Turbulences poétiques
History of Paul Verlaine and Belgium
Verlaine's time in prison in Mons marks a turning point in the artist's work as well as in his moral life. In July 1873, at a hotel in Brussels, Verlaine shot Rimbaud twice with a revolver. After spending some time in prison in Brussels, he spent most of his sentence in Mons, where he wrote some of his most wonderful masterpieces.
 On 25 October 1873, Verlaine arrived in Mons in his prison wagon. The poet was torn between his family and his passionate love for the young Rimbaud, and he had crossed the line. He shot his lover with a revolver, and spent the rest of his sentence in prison in Mons. In cell 252, Verlaine mulled things over. He thought about his life of debauchery and reflected. How had he arrived at this point? Why could he not draw a line under this destructive passion? In Mons, Verlaine did some soul-searching and turned to religion to heal his wounds. He fell in love with Jesus as he had become infatuated with Rimbaud just a few months earlier. He wanted to re-establish a healthier lifestyle and win back his wife's trust. To transform intoxication into wisdom. Verlaine's time in prison in Mons marked a turning point in the artist's work as well as in his moral life.
In his cell, the writer got bored. He spent a lot of time writing. He was granted access to books, and he was not forced to work. In Mons, he wrote some of his most stirring work. He would go on to think of bringing his texts together into a collection called "Cellulairement" (literally, cellularly), but he gave up the idea and these poems were mainly divided between three anthologies: "Sagesse" (wisdom), "Jadis et naguère" (yesteryear and yesterday) and "Parallèlement" (in parallel). The experts are unanimous. From both a human and a literary point of view, his time in prison in Mons transformed Verlaine. He left Hainaut's capital on 16 January 1875 after being granted an early release, and did not return until twenty years later to give a series of talks. His demons had resurfaced and he was a mere shadow of his former self.
Une coproduction de la Fondation Mons 2015, du Pôle muséal de la Ville de Mons et de la Bibliothèque royale de Belgique.
Until 24/01/2016
BAM – Rue Neuve, 8 – 7000 Mons – Belgium
# Website BAM Mons
fleursdumal.nl magazine
More in: *Archive Les Poètes Maudits, Archive Q-R, Archive U-V, Rimbaud, Arthur, Verlaine, Paul
---
Arthur Rimbaud
(1854-1891)
Fêtes de la faim
Ma faim, Anne, Anne,
Fuis sur ton âne.
Si j'ai du goût, ce n'est guères
Que pour la terre et les pierres
Dinn ! dinn ! dinn ! dinn ! je pais l'air,
Le roc, les Terres, le fer.
Tournez, les faims ! paissez, faims,
Le pré des sons !
Puis l'humble et vibrant venin
Des liserons ;
Les cailloux qu'un pauvre brise,
Les vieilles pierres d'églises,
Les galets, fils des déluges,
Pains couchés aux vallées grises !
Mes faims, c'est les bouts d'air noir ;
L'azur sonneur ;
— C'est l'estomac qui me tire.
C'est le malheur.
Sur terre ont paru les feuilles :
Je vais aux chairs de fruit blettes.
Au sein du sillon, je cueille
La doucette et la violette.
Ma faim, Anne, Anne !
Fuis sur ton âne.
Arthur Rimbaud poetry
fleursdumal.nl magazine
More in: *Archive Les Poètes Maudits, Archive Q-R, Rimbaud, Arthur, Rimbaud, Arthur
---
Arthur Rimbaud
(1854-1891)
Chant de guerre parisien
Le Printemps est évident, car
Du cœur des Propriétés vertes,
Le vol de Thiers et de Picard
Tient ses splendeurs grandes ouvertes !
Ô Mai ! quels délirants culs-nus !
Sèvres, Meudon, Bagneux, Asnières,
Écoutez donc les bienvenus
Semer les choses printanières !
Ils ont schako, sabre et tam-tam,
Non la vieille boîte à bougies
Et des yoles qui n'ont jam, jam…
Fendent le lac aux eaux rougies !
Plus que jamais nous bambochons
Quand arrivent sur nos tanières
Crouler les jaunes cabochons
Dans des aubes particulières !
Thiers et Picard sont des Éros,
Des enleveurs d'héliotropes,
Au pétrole ils font des Corots :
Voici hannetonner leurs tropes….
Ils sont familiers du Grand Truc !..
Et couché dans les glaïeuls, Favre
Fait son cillement aqueduc,
Et ses reniflements à poivre !
La Grand'ville a le pavé chaud,
Malgré vos douches de pétrole,
Et décidément, il nous faut
Vous secouer dans votre rôle…
Et les Ruraux qui se prélassent
Dans de longs accroupissements,
Entendront des rameaux qui cassent
Parmi les rouges froissements !
Arthur Rimbaud poetry
fleursdumal.nl magazine
More in: Archive Q-R, Rimbaud, Arthur, Rimbaud, Arthur
---
Older Entries »
Thank you for reading FLEURSDUMAL.NL - magazine for art & literature