DE ENGEL
Ik had een Droom, die uitleg vraagt!
'k Was een Prinses en was een maagd,
Door een Engel mild bewaakt:
Dwaas verdriet werd nooit gelaakt!
En ik huilde dag en nacht,
En mijn wee werd steeds verzacht,
En ik huilde nacht en dag
En verborg mijn blijde lach.
Dus hij vluchtte op wieken heen;
Toen de dag met blos verscheen
Stelde ik mij, traan droog, te weer
Duizendvoud met schild en speer.
En mijn Engel keerde weer,
Maar mijn wapen sloeg hem neer;
Want mijn jeugdtijd was voorbij,
En grijs hoofdhaar tooide mij
William Blake
vertaald door: Dr. Cornelis W. Schoneveld
THE ANGEL
I Dreamt a Dream! what can it mean?
And that I was a maiden Queen:
Guarded by an Angel mild;
Witless woe, was neer beguil'd!
And I wept both night and day
And he wip'd my tears away
And I wept both day and night
And hid from him my hearts delight
So he took his wings and fled:
Then the morn blush'd rosy red:
I dried my tears & armd my fears,
With ten thousand shields and spears.
Soon my Angel came again;
I was arm'd, he came in vain:
For the time of youth was fled
And grey hairs were on my head
William Blake (1757 – 1827)
Poem: The Angel
Vertaling uit:
Verzen van Onschuld en van Ervaring
William Blake
vertaald door: Dr. Cornelis W. Schoneveld
paperback
gebrocheerd
€ 20,00
ISBN: 978-90-824288-1-0
geïllustreerd
116 blz.
mei 2017
Uitgeverij De Wilde Tomaat
new translations
fleursdumal.nl magazine
More in: - Book Stories, Archive A-B, Blake, Blake, William, TRANSLATION ARCHIVE
In the decades since his death in 1963, Louis MacNeice's reputation as a poet (and, indeed, amongst poets) has grown steadily, and there are now several generations of readers in Ireland, Britain, and beyond, for whom he is one of the essential poets of the twentieth century.
His work has also received increasing attention from academic writers and students. For both readers and critics, the nature of MacNeice's poetic work as a whole is a matter of importance, and the second posthumous Collected Poems, entirely re-edited by Peter McDonald, attempts, for the first time, to print MacNeice's poetry in groupings corresponding closely to the collections published by Faber between 1935 and 1963. This makes it easier to read the poet in the published forms in which he was read by his contemporaries.
In choosing to re-create the environments of MacNeice's individual volumes of poetry, moreover, this new Collected reflects the opinion that MacNeice works best in and through those separate volumes, particularly so in the brilliant return to form – and unique kinds of return on lyric form itself – of the last three collections.
The texts of the poems in the new edition are based on a comparison of all printed versions, as revised in the light of the poet's later thoughts. This has resulted in a large number of changes. It is hoped that the present edition presents MacNeice's poetry more accurately, as well as more fully, than all previous collections.
The new Collected Poems also includes, as appendices, The Last Ditch – the short book of poems which MacNeice published with the Cuala Press in 1940 – and The Revenant, a cycle of songs written for MacNeice's wife, the singer Hedli Anderson, a selection of uncollected early poems, and from Blind Fireworks, MacNeice's first published book of verse.
Louis MacNeice was born in Belfast in 1907, the son of a Church of Ireland rector, later a bishop. He was educated in England at Sherborne, Marlborough and Merton College, Oxford. His first book of poems, Blind Fireworks, appeared in 1929, and he subsequently worked as a translator, literary critic, playwright, autobiographer, BBC producer and feature writer. The Burning Perch, his last volume of poems, appeared shortly before his death in 1963.
Louis MacNeice
Collected Poems
faber publ.
£20.00
2016
Paperback
ISBN 9780571331383
880 pages
new books
fleursdumal.nl magazine
More in: - Book News, Archive M-N, EDITOR'S CHOICE
Jérôme Peignot, romancier, essayiste, est aussi l'auteur d'une œuvre poétique consacrée à interroger l'écriture dans sa matérialité, proposant de celle-ci une lecture typographique ludique.
Dans ce recueil imaginatif et facétieux de typoèmes, chiffres, lettres, palindromes, anagrammes, esperluettes, virgules… sont autant d'images alphabétiques nouvelles pour "retrouver l'étymologie graphique des êtres et des choses".
Une poésie visuelle concrète qui révèle ainsi, par l'invention, l'humour et l'impromptu, "les mécanismes graphiques jusque dans leurs intimes arcanes, et partant, témoigne qu'ils ne sont pas lettres mortes".
Jérôme Peignot, poète et écrivain, a publié une trentaine d'ouvrages, régulièrement réédités, dont Typoésie (Éditions de l'imprimerie nationale, 1993 réée. 2005), Typoèmes (Seuil, 2003) et Les Jeux de l'amour et du langage (10/1, 1974 rééd. 2009). Ces dernières années, il creuse le sillon de la poésie et publie des sonnets dans la revue Conférence ou en recueils (Éditions des cendres, Éditions de l'amandier).
Jérôme Peignot
Typoèmes
Poésie visuelle
Hors collection
Actes Sud
Poésie
Novembre, 2017
11,5 x 17,0
156 pages
ISBN 978-2-330-08731-9
prix indicatif: 16,80€
new books
fleursdumal.nl magazine
More in: #Archive Concrete & Visual Poetry, *Concrete + Visual Poetry P-T, - Book News, Archive O-P, Archive O-P, Art & Literature News
Het Fries Museum haalt M.C. Escher terug naar zijn geboortestad Leeuwarden. In Escher op reis (28 april t/m 28 oktober 2018) volg je zijn ontwikkeling van grafisch talent tot wereldberoemd kunstenaar.
Met meer dan tachtig originele prenten, circa twintig tekeningen en diverse foto's en voorwerpen treed je in de voetsporen van de reislustige graficus, die in Italië, Zwitserland en Spanje inspiratie vond voor zijn bekendste werken.
De reis begint in het grauwe platte Nederland en voert je mee naar de zon en de bergen van de Méditerranée. Eschers reislust blijkt bepalend voor zijn artistieke ontwikkeling. De schetsen die hij onderweg maakte, zijn de inspiratie voor de topstukken waarin hij jaren later de werkelijkheid naar zijn hand zette. De tentoonstelling eindigt met deze iconische werken die Escher zo bekend en geliefd maken.
Maurits Cornelis Escher (1898-1972) werd geboren in het stadspaleis van Leeuwarden, waar tegenwoordig Keramiekmuseum Princessehof gevestigd is. Na zijn studie trok Escher de wijde wereld in.
Hij verhuisde naar Italië, waar hij gelukkige en productieve jaren beleefde. Op een ezel trok hij de bergen in om charmante dorpjes en karakteristieke vergezichten vast te leggen. Zodra het donker werd bond hij een zaklampje aan zijn knoopsgat en schetste hij de aanblik van Rome bij nacht.
De prenten uit deze periode verraden Eschers fascinatie voor opvallende perspectieven en beeldcompilaties. Na omzwervingen langs Zwitserland en België belandde hij uiteindelijk in Baarn. Daar verwerkte Escher zijn mediterraanse indrukken tot complexe beelden en onmogelijke werelden. Aan het einde van Eschers reis laat hij met topstukken als Belvédère (1958) en Metamorphose II (1939-1940) niet alleen zijn technische kunnen en wiskundige trucjes zien; wie goed kijkt ontdekt ook zijn voorliefde voor het Italiaanse landschap.
Het jaar dat Leeuwarden Culturele Hoofdstad van Europa is, staat het Fries Museum in het teken van Escher. Naast Escher op reis, presenteert het museum het hele jaar de tentoonstelling Phantom Limb: art beyond Escher. Met indrukwekkende installaties zetten hedendaagse (inter)nationale kunstenaars je op het verkeerde been. Ze scheppen een wereld waarin niets is wat het lijkt, net zoals Escher dat deed. Bovendien daagt het museum mensen uit om zich te laten inspireren door de wereldberoemde graficus. De uiteenlopende projecten worden samengebracht op  # website planeetescher.nl
m.c. escher
escher op reis
Nog t/m 28 oktober 2018
Fries Museum – leeuwarden
publicatie bij 'escher op reis'
fries museum brengt rijk geïllustreerd escherboek uit
Bij de grootschalige tentoonstelling Escher op reis verschijnt een tweetalige publicatie in het Nederlands en Engels. Net als in de tentoonstelling volg je in het boek de reizen van de wereldberoemde graficus M.C. Escher, die een bepalende invloed hadden op zijn persoonlijke en artistieke ontwikkeling. De catalogus bevat alle prenten die te zien zijn in Escher op reis en kost 29,95 euro. Het boek wordt uitgegeven door het Fries Museum in samenwerking met de M.C. Escher Stichting, Maurits S.r.l. en WBOOKS.
Escher op reis – Escher's Journey
Federico Giudiceandrea
In samenwerking met het Fries Museum
Tentoonstelling t/m 28 oktober 2018
ISBN 978 94 625 8275 0
Aantal pagina's 186
Formaat 20 x 25 cm
Illustraties ca. 100 afbeeldingen kleur
Uitvoering Hardback
WBooks –  2018
Taal Engels, Nederlands
Wbooks – € 29,95
Exhibition M.C. Escher in Fries Museum
new books
fleursdumal.nl magazine
More in: - Book News, Archive E-F, Art & Literature News, Exhibition Archive, Illustrators, Illustration, M.C. Escher
Vanaf toen is Mels met andere ogen naar China gaan kijken. Misschien kwam het ook omdat ze te groot werden voor de sprookjes. Uit al de boeken die hij later over het vroegere China verzameld heeft, blijkt dat de Chinezen een hard bestaan leidden. Altijd werden ze overheerst door dwingelanden en despoten. Daardoor waren Chinezen meesters in de overlevingskunst geworden. Alleen in hun verhalen konden ze aan de brute werkelijkheid ontkomen.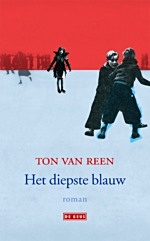 Bij vlagen komt de droom over zijn reis naar China terug. Vooral als hij zich niet goed voelt. Zoals op zo'n dag als vandaag, die met herrie is begonnen.
Hij rijdt terug naar de brug. Vandaar kijkt hij uit over de Wijer. Rechts ligt het voormalige huis van grootvader Rudolf. Na grootvaders dood is hij er nooit meer geweest. Hij zou het graag nog eens willen zien maar de mensen die er nu wonen, laten niemand toe. Ze wonen er al meer dan dertig jaar, maar ze hebben ervoor gekozen om vreemden te blijven in het dorp.
Hij ziet een vrouw aan het raam, niet meer dan een schaduw. Een vrouw zonder gezicht. Hij heeft haar nooit van dichtbij gezien, maar hij ziet haar vaak bezig in het vertrek waarin vroeger de zeekaarten van grootvader Rudolf aan de muur hingen. Hangen ze er nog? Het vertrek is zo dichtbij, het is maar een paar meter van hier, maar hij weet het niet. Als kind ging hij vaak naar de kaarten kijken. Als hij bij grootvader Bernhard was geweest, roeide hij in zijn bootje naar het huis van grootvader Rudolf. Ook al was grootvader Rudolf zo anders, hij mocht niet denken dat Mels minder tijd aan hem besteedde.
Ton van Reen: Het diepste blauw (060)
wordt vervolgd
More in: - Book Stories, - Het diepste blauw, Archive Q-R, Reen, Ton van
David Lynch – co-creator of Twin Peaks and writer and director of groundbreaking films such as Eraserhead, The Elephant Man, Blue Velvet and Mulholland Drive – opens up about a lifetime of extraordinary creativity, the friendships he has made along the way and the struggles he has faced – sometimes successful, sometimes not – to bring his projects to fruition.
Part-memoir, part-biography, Room to Dream interweaves Lynch's own reflections on his life with the story of those times, as told by Kristine McKenna, drawing from extensive and explosive interviews with ninety of Lynch's friends, family members, actors, agents, musicians and collaborators. Lynch responds to each recollection and reveals the inner story of the life behind the art.
David Lynch advanced to the front ranks of international cinema in 1977 with the release of his first film, the startlingly original Eraserhead. Since then, Lynch has been nominated for three Best Director Academy Awards for The Elephant Man, Blue Velvet and Mulholland Drive, was awarded the Palme d'Or for Wild at Heart and has established himself as an artist of tremendous range and wit. In 1990, Twin Peaks mania swept the world when his groundbreaking television series premiered on ABC. A new season of Twin Peaks aired in May 2017 to widespread acclaim.
Kristine McKenna is a widely published critic and journalist who wrote for the Los Angeles Times from 1977 to 1998. Her profiles and criticism have appeared in Artforum, The New York Times, Artnews, Vanity Fair, The Washington Post and Rolling Stone Magazine.
"Everybody has theories about what the show is about, which is great, and it wouldn't matter if I explained my theory. Things have harmonics, and if you're true to an idea as much as you can be, then the harmonics will be there and they'll be truthful even though they may be abstract" David Lynch in the New York Times on his new book, Room to Dream.
Room to Dream
David Lynch & Kristine McKenna
Hardcover
592 pages
Publisher: Canongate Books;
Main edition (19 Jun. 2018)
Language: English
ISBN-10: 1782118381
ISBN-13: 978-1782118381
Product Dimensions: 16.2 x 4.8 x 24 cm
new books
fleursdumal.nl magazine
More in: #Biography Archives, - Book News, - Book Stories, Archive K-L, Art & Literature News, AUDIO, CINEMA, RADIO & TV, David Lynch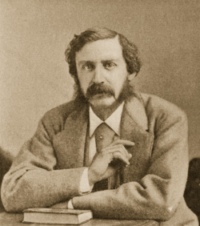 What the Bullet sang
O Joy of creation,
To be!
O rapture, to fly
And be free!
Be the battle lost or won,
Though its smoke shall hide the sun,
I shall find my love–the one
Born for me!
I shall know him where he stands
All alone,
With the power in his hands
Not o'erthrown;
I shall know him by his face,
By his godlike front and grace;
I shall hold him for a space
All my own!
It is he–O my love!
So bold!
It is I–all thy love
Foretold!
It is I–O love, what bliss!
Dost thou answer to my kiss?
O sweetheart! what is this
Lieth there so cold?
Bret Harte
(1839-1902)
What the Bullet sang
fleursdumal.nl magazine
More in: Archive G-H, Archive G-H, CLASSIC POETRY, WAR & PEACE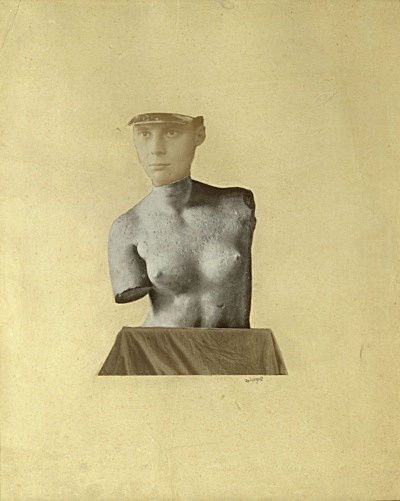 Johannes Theodor Baargeld (1892-1927)
Typische Vertikalklitterung als Darstellung des Dada Baargeld (Typical Vertical Mess as Depiction of the Dada Baargeld – Typique amalgame vertical en tant que représentation du Dada Baargeld)), 1920, collage
fleursdumal.nl magazine
More in: Baargeld, Johannes Theodor, Dada, DADA, Dadaïsme, Galerie Deutschland
The Theodora Niemeijer prize 2018 is awarded to Josefin Arnell. This was announced last Saturday during a ceremony in the auditorium of the Van Abbemuseum. Arnell will develop the project THE TICK in Het Oog (The Eye) in the Van Abbemuseum for half a year, starting end of September 2018, and in addition receives prize money of €10.000.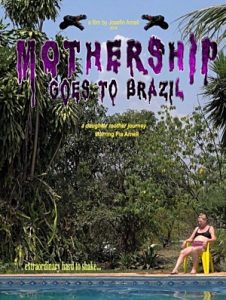 The jury felt inspired by the ambiguous world Josefin tries to create. What first appears as a sugar coated dreamy cartoonlike world in which millennial girls like to dwell, can suddenly turn into a horror scenario and back.
The second place is for Joy Mariama Smith, the third place for Isabelle Andriessen; they will receive €2.500 and €1.500 respectively. During this fourth edition of the Theodora Niemeijer prize, the jury had to select from nearly 100 project proposals.
The Theodora Niemeijer prize was introduced in 2012 by the Stichting Niemeijer Fonds and the Van Abbemuseum because women are still a minority in exhibitions and museum collections.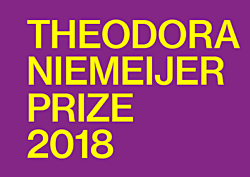 The prize is awarded once every two years to an artist living and working in the Netherlands who graduated at most five years ago. It is the only Dutch prize for visual arts dedicated specifically to women artists. Previous winners were Sissel Marie Tonn in 2016, Sachi Myachi in 2014 and Sarah van Sonsbeeck in 2012.
This years jury: Andrea Davina, board member Stichting Niemeijer Fonds; Diana Franssen, curator and head of research Van Abbemuseum; Juliette Jongma, director Galerie Juliette Jongma; Iris Kensmil, artist; Gabriëlle Schleijpen, artistic director Dutch Art Institute.
Josefin Arnell winner Theodora Niemeijer prize 2018
THE TICK presented in the Van Abbemuseum starting end of september 2018
THE TICK is a proposal by Josefin Arnell in which she would like to develop a sculpture in the shape of a monstrous giant tick that you can climb on. The sculpture will work as a playground in Het Oog for the viewer to discover in a playful way a mutated scary tick. Arnell would like to develop a sensor that sends signals when climbing or sitting on the sculpture, which fills the air with sound.
# more information on website Van Abbemuseum
fleursdumal.nl magazine
More in: Art & Literature News, AUDIO, CINEMA, RADIO & TV, Exhibition Archive, Performing arts
Mels springt uit de boot en rent naar het plein voor de kerk, waar de baas van de carrousel zijn truck heeft geparkeerd. Het is de vaste plek voor de molen.
De baas herkent hem.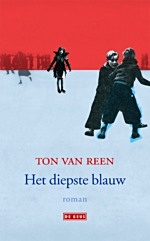 `Blij dat jij er bent', zegt de man. `Nu kunnen we de handen uit de mouwen steken.' Zijn vrouw is al begonnen met het schoonvegen van de plek.
Een paar andere jongens komen erbij. Met z'n allen schuiven ze de vloerplanken uit de auto en leggen ze uit. Na een half uur is de omtrek van de carrousel al zichtbaar.
Mels helpt met het poetsen van de figuren. Het chroom moet blinken.
Waar blijft Tijger? Hij is er ook altijd als de kippen bij als de kermis wordt opgebouwd.
Tijger? Hoe kan hij bijna vergeten waar hij al weken aan gedacht heeft! Tijger is jarig. Hij moet naar hem toe, nu direct. Hij laat de poetsdoek uit zijn handen vallen en holt naar Tijgers huis.
Thija is er al.
`We wachten al een tijdje op je', zegt Thija.
`De kermis is er', hijgt hij. `We mogen helpen.'
`Dat is iets voor kinderen', zegt Tijger. Nu hij twaalf is doet hij of hij er opeens te groot voor is.
`Hier, mijn cadeau. Alsjeblieft.' Mels haalt het pakje uit zijn broekzak. Het cadeaupapier is wat verfrommeld omdat hij het zo lang in zijn broekzak heeft gehad, maar dat geeft niet. Duidelijker voelt hij de pijn dat hij iets geeft wat hij zelf had willen houden. Het is net of iemand hem met een naald in zijn vel prikt.
Tijger is verrast. Hij speelt een deuntje op de harmonica. Het klinkt prachtig. De mensen komen altijd woorden te kort als ze Tijgers muzikale talent prijzen. Ze zeggen dat hij met muziek geboren is. De harmonie kwam voorbij op het moment dat hij uit de buik van zijn moeder kwam.
Thija heeft ook een cadeau voor Tijger. Nu pas geeft ze het. Een boek. Het is niet nieuw, maar dat geeft niet, vooral omdat het over China gaat. Het is zeker al een eeuw oud.
`Mijn vader heeft het voor mij gekocht. Hij weet dat ik gek ben op alles wat met China te maken heeft. Nu is het van jou.'
Tijger is er blij mee. Zo blij dat hij de harmonica vergeet. Het maakt Mels onrustig. Hij is een beetje jaloers, ook al geeft hij dat niet graag toe. Zo'n mooi boek heeft hij nog nooit van haar gekregen. Zoiets kostbaars kan ze alleen maar geven aan degene van wie ze het meest houdt.
Samen kijken ze naar de plaatjes. Mensen in vreemde kleren. Mannen met staarten en forse sabels. Een pottenbakker bij een oven vol kruiken. Kinderen met hoedjes die als lampenkappen op hun hoofd staan. Ze dragen een juk met emmers op de schouders. Een vismarkt. Oude mensen in hangmatten. Gestrafte mannen in een schandblok. Een beul die een geknielde man het hoofd afslaat, in een serie van acht plaatjes. De ogen van het wegrollende hoofd kijken vragend, net of het niet weet wat het heeft misdaan. Zelfs bij het laatste plaatje, waar het hoofd meters van de romp ligt en een soldaat er een trap tegen geeft, staan ze nog open. Had de man zo'n zware straf verdiend, of werd hij alleen maar gedood voor de lol? Het boek staat vol gruwelijke foto's. Martelingen en executies. Als er iemand wordt doodgeslagen, staan de mensen eromheen te lachen. In China lijkt een mensenleven niet zwaar te tellen.
`Ik weet niet of ik nog wel naar China wil', zegt Tijger na de zoveelste gruwelijke plaat waarop mannen zijn opgehangen aan hun kin.
`Natuurlijk wel', zegt Thija. `Dit zijn oorlogsfoto's. Als je weet wat híér allemaal is gebeurd in de oorlog, dat was net zo gruwelijk.'
Gelukkig staan er in het boek, dwars door al dat gruwelijks heen, ook betoverende platen. Fraaie opnames van vrolijke mensen op de Chinese Muur. Schitterende foto's van bergen die in pasteltinten lijken te zijn geschilderd, maar ze zijn echt. Er liggen dorpen en tempels tegen de flanken en blauwe rivieren vloeien naar beneden. Als een grote stralende lamp staan de stromen van een waterval tegen een heuvel. Het water lijkt omhoog te vloeien. Beneden aan de rivier staat een tijger met een paarse tong, die loert naar een blauw schaap. Vrouwen met gele strohoeden snijden groene rijst.
Dan pas zien ze het kind dat met een ketting vastzit aan een paal.
Ze kijken elkaar verwonderd aan.
`Is dit China?' vraagt Mels.
`Het is het verkeerde boek', zegt Tijger. `Er zijn betere boeken over China.' Hij geeft Thija het boek terug.
`Misschien kan ik het ruilen.' Thija is geschokt.
Mels voelt met haar mee. Hij wil niet winnen van Thija.
`Ik wil het boek graag hebben', zegt hij, om het goed te maken. `Ik ruil het voor mijn zakmes. Dan geef je het zakmes aan hem.'
Ze ruilen. Thija geeft Tijger het mes. Alles is weer goed.
Mels is echt blij met het boek. Het laat zien hoe China werkelijk is. Het is niet zo sprookjesachtig als uit de verhalen van Thija en ook anders dan het leek na de verhalen van grootvader Bernhard.
Tijgers moeder roept hen naar de keuken.
De appeltaart is net uit de oven. De stukken dampen nog op hun bord, en nog meer als Tijgers moeder er warme vanillesaus over giet.
`Eten ze in China ook appeltaart?' vraagt Mels.
`Elke dag', zegt Thija.
`Appeltaart met bloed', zegt Tijger. `Ik lust het niet.'
Tijgers moeder is verbaasd. `Bloed?' zegt ze. `Er zit alleen melk in. En meel.'
`En toch lust ik het niet', zegt Tijger hard.
Zijn moeder, het zweet nog op haar voorhoofd, zwijgt.
`We gaan naar de Wijer', zegt Thija, die met haar te doen heeft. `Straks komen we de appeltaart opeten.'
`Ik ga weer helpen op de kermis', zegt Mels.
`Ik niet meer', zegt Tijger. `Dat is iets voor kinderen.'
Ze lopen naar de Wijer en komen langs de attracties in opbouw.
`Hé', roept de baas van de carrousel als hij Mels voorbij ziet lopen. `Help je me niet meer?'
`We hebben het te druk', roept Mels. Hij kijkt recht voor zich uit. Hij schaamt zich, maar nu Tijger niet meer wil en ook Thija zich te groot lijkt te voelen om te helpen, kan hij niet doen alsof hij nog een kind is.
Ze lopen over het pad en gaan in het gras langs de Wijer zitten.
`Ik weet niet of ik nog wel naar China wil', zegt Tijger. `Ik weet het echt niet meer.'
`Ik wel', zegt Thija. `Ik ga wel.'
`Dan gaan we met z'n tweeën', zegt Mels.
Ton van Reen: Het diepste blauw (059)
wordt vervolgd
fleursdumal.nl magazine
More in: - Book Stories, - Het diepste blauw, Archive Q-R, Reen, Ton van
La Chanson Du Malaime
Un soir de demi-brume à Londres
Un voyou qui ressemblait à
Mon amour vint à ma rencontre
Et le regard qu'il me jeta
Me fit baisser les yeux de honte
Je suivis ce mauvais garçon
Qui sifflotait mains dans les poches
Nous semblions entre les maisons
Onde ouverte de la mer Rouge
Lui les Hébreux moi Pharaon
Qui tombent ces vagues de briques
Si tu ne fus pas bien aimée
Je suis le souverain d'Egypte
Sa sœur-épouse son armée
Si tu n'es pas l'amour unique.
Guillaume Apollinaire
(1880 – 1918)
La Chanson Du Malaime
fleursdumal.nl magazine
More in: Apollinaire, Guillaume, Archive A-B, Guillaume Apollinaire
An den Tod
Wie den Seraph himmlische Lust erfüllet,
Kommt der Brüder einer, auch selger Engel,
Den des Himmels Freundschaft mit ihm verwebte
Zu dem unsterblichen Bunde,
Wieder von der fernesten Welten einer
Wo er Glück und Segen die Fülle ausstreut
Heitre Ruhe mit friedlicher Palme über
Tausend Geschöpfe ergossen,
Und nun fällt in Engels Entzücken seinem
Freunde an die himmlische Brust und dann im
Kusse, unaussprechbare Freundschaftswonne
Einet die Seelen der Seraphs.
So werd ich mich freuen wenn du einst holder
Todesengel meine geengte Seele
Zu dem selgen Anschaun Jehovas durch die
Trennung vom Körper beflügelst.
Und sich dann die neidische Hülle abstreift
Gleich der Puppe welche den Schmetterling hält
Und zerplatzet kommet die Zeit der Reife,
Jener befreit dann entfliehet.
So wird sie auch fliehen die edle Seele
Aus dem Erdenstaube entlastet dort zu
Jenen höhern, bessern Gefilden reich an
Seliger Ruhe und Freiheit.
Wo ein ewger Frühling die Wangen kleidet
Und ich voll unsterblicher Kraft die Schöpfung
Sehe, staune, himmlische Freundschaft mich un-
sterblichen Geistern vereinet
Novalis (1772 – 1801)
Gedicht: An den Tod
fleursdumal.nl magazine
More in: Archive M-N, Novalis, Novalis
Thank you for reading FLEURSDUMAL.NL - magazine for art & literature