BBC2 – Saturday October 1, 2016 – 23.00 CET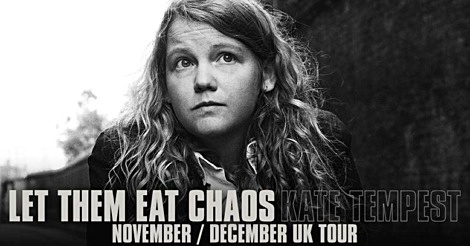 Award-winning artist Kate Tempest hosts a night of poetry that includes her epic new story Let Them Eat Chaos and performances from three of her friends, recorded live at the Rivoli Ballroom in south London.
Fusing hip-hop, poetry and theatre, Let Them Eat Chaos is set in the early hours of one morning and traces the lives of seven people living on a south London street, who all find themselves awake at 4:18am. Kate will be joined by performance poets Deanna Rodger, David J Pugilist and Isaiah Hull, who will offer their own reflections on life in contemporary Britain.

Produced by Battersea Arts Centre, this is the first episode of an ambitious new series, Performance Live. Over the next two years, Performance Live will bring some of the most innovative live theatre, dance, comedy and spoken word to BBC television, in a collaboration between BBC Arts, Arts Council England and Battersea Arts Centre.
Director – Liz Clare
Producer – Andrew Fettis
Executive Producer – Emma Cahusac
Executive Producer – David Jubb
Production Company – Battersea Arts Centre
BBC2 tv – Saturday October 1, 2016 – 23.00 CET
Performance Live: Kate Tempest
fleursdumal.nl magazine
More in: #Archive A-Z Sound Poetry, Archive S-T, Art & Literature News, AUDIO, CINEMA, RADIO & TV, Kate Tempest, MUSIC, Performing arts, Tempest, Kate, THEATRE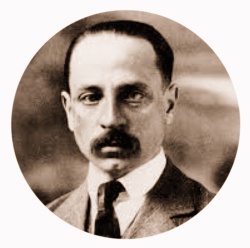 Rainer Maria Rilke
(1875 – 1926)
Der Dichter
Du entfernst dich von mir, du Stunde.
Wunden schlägt mir dein Flügelschlag.
Allein: was soll ich mit meinem Munde?
Mit meiner Nacht? Mit meinem Tag?
Ich habe keine Geliebte, kein Haus,
keine Stelle auf der ich lebe.
Alle Dinge, an die ich mich gebe,
werden reich und geben mich aus.
Rainer Maria Rilke Gedichte
fleursdumal.nl magazine
More in: Archive Q-R, Rilke, Rainer Maria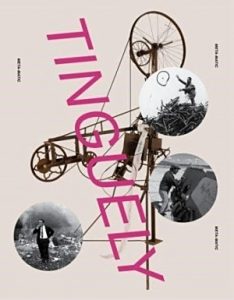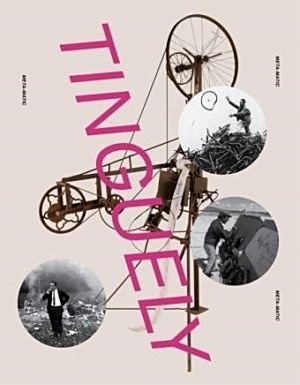 -Catalogus Tinguely
Bij de tentoonstelling: Jean Tinguely – Machinespektakel in het Stedelijk Museum Amsterdam verschijnt een catalogus met essays van verscheidene Tinguely experts, zoals Margriet Schavemaker, Barbara Til, en Beat Wismer.
Deze publicatie biedt een uitgebreid overzicht van het werk en leven van Jean Tinguely (1925–1991), de Zwitserse kunstenaar die zo'n grote rol heeft gespeeld in de ontwikkeling van de kinetische kunst. Op het eerste gezicht zijn de bewegende metalen beelden van Tinguely grappig en speels – maar de vrolijke absurditeit heeft ook een donkere kant: spel, plezier en ironie staan in contrast met agressie, zelfdestructie, en de angst voor de dood. Precies die tegenstelling maakt het oeuvre van Tinguely zo indrukwekkend en interessant.
'Ik schilderde en schilderde en schilderde. (…) Ik kon het nooit opbrengen om een schilderij af te maken, ik voelde me verlamd, als in een doodlopende steeg. Ik kon gewoon nooit het einde zien en wist niet wanneer ik moest stoppen met schilderen. (…) Dus begon ik te werken met beweging. Beweging bood mij een uitweg uit deze verstarring, bood me een eindpunt. Beweging zorgde ervoor dat ik kon zeggen: "ok, het werk is af."' – Jean Tinguely, 1976
Een uitgave van Stedelijk Museum Amsterdam i.s.m. Museum Kunstpalast, Düsseldorf.
Met teksten van Kaira M. Cabañas, Hans-Christian von Herrmann, Dominik Müller, Johan Pas, Margriet Schavemaker, Barbara Til, Beat Wismer en Thekla Zell.
Verkrijgbaar vanaf oktober 2016 in de museumshop.
€ 29,95 (hardcover, museumeditie)
€ 39,95 (deluxe-editie, met luxe stofomslag)
ISBN 978-3-86335-938-6 (hardcover, museumeditie)
en 978-3-86335-939-3 (deluxe-editie, met stofomslag)
22 x 29 cm | 288 pagina's
Verkrijgbaar in Nederlands, Engels en Duits
Vormgeving Mevis & Van Deursen
Redactie Margriet Schavemaker Barbara Til en Beat Wismer.
# Meer info op website Stedelijk Museum Amsterdam
fleursdumal.nl magazine
More in: - Book News, Art & Literature News, FDM Art Gallery, Jean Tinguely & Niki de Saint Phalle
Karoline von Günderrode
(1780 – 1806)
Briefe zweier Freunde
An Eusebio
Mit Freude denk ich oft zurück an den Tag, an welchem wir uns zuerst fanden, als ich Dir mit einer ehrfurchtsvollen Verlegenheit entgegentrat wie ein lehrbegieriger Laie dem Hohenpriester. Ich hatte es mir vorgesetzt, Dir womöglich zu gefallen, und das Bewußtsein meines eigenen Wertes wäre mir in seinen Grundfesten erschüttert worden, hättest Du Dich gleichgültig von mir abgewendet; wie es mir aber gelang, Dich mit solchem Maße für mich zu gewinnen, begreife ich noch nicht; mein eigner Geist muß bei jener Unterredung zwiefach über mir gewesen sein. Mit ihr ist mir ein neues Leben aufgegangen, denn erst in Dir habe ich jene wahrhafte Erhebung zu den höchsten Anschauungen, in welchen alles Weltliche als ein wesenloser Traum verschwindet, als einen herrschenden Zustand gefunden. In Dir haben mir die höchsten Ideen auch eine irdische Realität erlangt. Wir andern Sterblichen müssen erst fasten und uns leiblich und geistig zubereiten, wenn wir zum Mahle des Herrn gehen wollen, Du empfängst den Gott täglich ohne diese Anstalten.
Mir, o Freund! sind die himmlischen Mächte nicht so günstig, und oft bin ich mißmutig und weiß nicht, über wen ich es am meisten sein soll, ob über mich selbst oder über diese Zeit, denn auch sie ist arm an begeisternden Anschauungen für den Künstler jeder Art; alles Große und Gewaltige hat sich an eine unendliche Masse, unter der es beinah verschwindet, ausgeteilt. Unselige Gerechtigkeit des Schicksals! Damit keiner prasse und keiner hungere, müssen wir uns alle in nüchterner Dürftigkeit behelfen. Ist es da auch noch ein Wunder, wenn die Ökonomie in jedem Sinn und in allen Dingen zu einer so beträchtlichen Tugend herangewachsen ist. Diese Erbärmlichkeit des Lebens, laß es uns gestehen, ist mit dem Protestantismus aufgekommen. Sie werden alle zum Kelch hinzugelassen, die Laien wie die Geweihten, darum kann niemand genugsam trinken, um des Gottes voll zu werden, der Tropfen aber ist keinem genug; da wissen sie denn nicht, was ihnen fehlt, und geraten in ein Disputieren und Protestieren darüber. – Doch was sage ich Dir das! angeschaut im Fremden hast Du diese Zeitübel wohl schon oft, aber sie können Dich nicht so berühren, da Du sie nur als Gegensatz mit Deiner eigensten Natur sehen kannst und kein Gegensatz durch sie in Dich selbst gekommen ist. Genug also von dem aufgeblasenen Jahrhundert, an dessen Torheiten noch ferne Zeiten erkranken werden. Rückwärts in schönre Tage laß uns blicken, die gewesen. Vielleicht sind wir eben jetzt auf einer Bildungsstufe angelangt, wo unser höchstes und würdigstes Bestreben sich dahin richten sollte, die großen Kunstmeister der Vorwelt zu verstehen und mit dem Reichtum und der Fülle ihrer poesiereichen Darstellungen unser dürftiges Leben zu befruchten. Denn abgeschlossen sind wir durch enge Verhältnisse von der Natur, durch engere Begriffe vom wahren Lebensgenuß, durch unsere Staatsformen von aller Tätigkeit im Großen. So fest umschlossen ringsum, bleibt uns nur übrig, den Blick hinauf zu richten zum Himmel oder brütend in uns selbst zu wenden. Sind nicht beinahe alle Arten der neuern Poesie durch diese unsere Stellung bestimmt? Liniengestalten entweder, die körperlos hinaufstreben, im unendlichen Raum zu zerfließen, oder bleiche, lichtscheue Erdgeister, die wir grübelnd aus der Tiefe unsers Wesens heraufbeschwören; aber nirgends kräftige, markige Gestalten. Der Höhe dürfen wir uns rühmen und der Tiefe, aber behagliche Ausdehnung fehlt uns durchaus. Wie Shakespeare's Julius Cäsar möcht ich rufen: «Bringt fette Leute zu mir, und die ruhig schlafen, ich fürchte diesen hagern Cassius.» Da ich nun selbst nicht über die Schranken meiner Zeit hinausreiche, dünkt es Dir nicht besser für mich, den Weg eigner poetischer Produktion zu verlassen und ein ernsthaftes Studium der Poeten der Vorzeit und besonders des Mittelalters zu beginnen? Ich weiß zwar, daß es mir Mühe kosten wird, ich werde gleichsam einen Zweig aus meiner Natur herausschneiden müssen, denn ich schaue mich am fröhlichsten in einem Produkt meines Geistes an und habe nur wahrhaftes Bewußtsein durch dieses Hervorgebrachte; aber um etwas desto gewisser zu gewinnen, muß man stets ein anderes aufgeben, das ist ein allgemeines Schicksal, und es soll mich nicht erschrecken. Eins aber hat mir stets das innerste Gemüt schmerzlich angegriffen, es ist dies: daß hinter jedem Gipfel sich der Abhang verbirgt; dieser Gedanke macht mir die Freude bleich in ihrer frischesten Jugend und mischt in all mein Leben eine unnennbare Wehmut. Darum erfreut mich jeder Anfang mehr als das Vollendete, und nichts berührt mich so tief wie das Abendrot; mit ihm möcht ich jeden Abend versinken, in der gleichen Nacht, um nicht sein Verlöschen zu überleben. Glückliche! denen vergönnt ist zu sterben in der Blüte der Freude, die aufstehen dürfen vom Mahle des Lebens, ehe die Kerzen bleich werden und der Wein sparsamer perlt. Eusebio! wenn mir auch dereinst das freundliche Licht Deines Lebens erlöschen sollte, o! dann nimm mich gütig mit wie der göttliche Pollux den sterblichen Bruder, und laß mich gemeinsam mit Dir in den Orkus gehen und mit Dir zu den unsterblichen Göttern, denn nicht möcht ich leben ohne Dich, der Du meiner Gedanken und Empfindungen liebster Inhalt bist, um den sich alle Formen und Blüten meines Seins herumwinden, wie das labyrinthische Geäder um das Herz, das sie all' erfüllt und durchglüht.
Fragmente aus Eusebios Antwort
– Gestalt hat nur für uns, was wir überschauen können; von dieser Zeit aber sind wir umfangen, wie Embryonen von dem Leibe der Mutter, was können wir also von ihr Bedeutendes sagen? Wir sehen einzelne Symptome, hören Einen Pulsschlag des Jahrhunderts, und wollen daraus schließen, es sei erkrankt. Eben diese uns bedenklich scheinenden Anzeichen gehören vielleicht zu der individuellen Gesundheit dieser Zeit. Jede Individualität aber ist ein Abgrund von Abweichungen, eine Nacht, die nur sparsam von dem Licht allgemeiner Begriffe erleuchtet wird. Darum Freund! weil wir nur wenige Züge von dem unermeßlichen Teppich sehen, an welchem der Erdgeist die Zeiten hindurch webt, darum laß uns bescheiden sein. Es gibt eine Ergebung, in der allein Seligkeit und Vollkommenheit und Friede ist, eine Art der Betrachtung, welche ich Auflösung im Göttlichen nennen möchte; dahin zu kommen laß uns trachten und nicht klagen um die Schicksale des Universums. Damit Du aber deutlicher siehst, was ich damit meine, so sende ich Dir hiermit einige Bücher über die Religion der Hindu. Die Wunder uralter Weisheit, in geheimnisvollen Symbolen niedergelegt, werden Dein Gemüt berühren, es wird Augenblicke geben, in welchen Du Dich entkleidet fühlst von dieser persönlichen Einzelheit und Armut und wieder hingegeben dem großen Ganzen; wo Du es mehr als nur denkst, daß Alles, was jetzt Sonne und Mond ist, und Blume und Edelstein, und Äther und Meer, ein Einziges ist, ein Heiliges, das in seinen Tiefen ruht ohne Aufhören, selig in sich selbst, sich selbst ewig umfangend, ohne Wunsch nach dem Tun und Leiden der Zweiheit, die seine Oberfläche bewegt. In solchen Augenblicken, wo wir uns nicht mehr besinnen können, weil das, was das einzelne und irdische Bewußtsein weckt, dem äußern Sinn verschwunden ist unter der Herrschaft der Betrachtung des Innern; in solchen Augenblicken versteh ich den Tod, der Religion Geheimnis, das Opfer des Sohnes und der Liebe unendliches Sehnen. Ist es nicht ein Winken der Natur, aus der Einzelheit in die gemeinschaftliche Allheit zurückzukehren, zu lassen das geteilte Leben, in welchem die Wesen etwas für sich sein wollen und doch nicht können? Ich erblicke die rechte Verdammnis in dem selbstsüchtigen Stolz, der nicht ruhen konnte in dem Schoß des Ewigen, sondern ihn verlassend seine Armut und Blöße decken wollte mit der Mannigfaltigkeit der Gestalten und Baum wurde und Stein und Metall und Tier und der begehrliche Mensch.
Ja, auch das, o Freund! was sie alle nicht ohne Murren und Zweifeln betrachten mögen, das trübere Alter, ich verstehe seinen höheren Sinn jetzt. Entwickeln soll sich im Lauf der Jahre das persönliche Leben, sich ergötzen im für sich sein, seinen Triumph feiern in der Blüte der Jugend; aber absterben sollen wir im Alter dieser Einzelheit, darum schwinden die Sinne, bleicher wird das Gedächtnis, schwächer die Begierde, und des Daseins fröhlicher Mut trübt sich in Ahndungen der nahen Auflösung. – Es sind die äußeren Sinne, die uns mannigfaltige Grade unsers Gegensatzes mit der fremden Welt deutlich machen. Wenn aber die Scheidewand der Persönlichkeit zerfällt, mögen sie immerhin erlöschen; denn es bedarf des Auges nicht, unser Inneres und was mit ihm Eins ist zu schauen; auch ohne Ohr können wir die Melodie des ewigen Geistes vernehmen; und das Gedächtnis ist für die Vergangenheit, es ist das Organ des Wissens von uns selbst im Wechsel der Zeiten. Wo aber nicht die Zeit ist, nicht Vergangenes noch Künftiges, sondern ewige Gegenwart, da bedarfs der Erinnerung nicht. Was uns also abstirbt im Alter, ist die Vollkommenheit unseres Verhältnisses zur Außenwelt; abgelebt mögen also die wohl im Alter zu nennen sein, die von nichts wußten als diesem Verhältnis. – So fürchte ich höhere Jahre nicht, und der Tod ist mir willkommen; und zu dieser Ruhe der Betrachtung in allen Dingen zu gelangen, sei das Ziel unseres Strebens. – Deutlich liegt Deine Bahn vor mir, Geliebtester! Denn erkannt habe ich Dich vom ersten Augenblick unserer Annäherung, die, das Bewußtsein wird mir immer bleiben, von Gott gefügt war; nie habe ich so das Angesicht eines Menschen zum erstenmal angesehen, nie solch Gefühl bei einer menschlichen Stimme gehabt; und dies Göttliche und Notwendige ist mir immer geblieben im Gedanken an Dich; und so weiß ich auch, was notwendig ist in Dir und für Dich, und wie Du ganz solltest leben in der Natur, der Poesie und einer göttlichen Weisheit. Ich weiß, daß es Dir nicht geziemt, Dir so ängstliche Studien vorzuschreiben. Die großen Kunstmeister der Vorwelt sind freilich da, um gelesen und verstanden zu werden, aber, wenn von Kunst- Schulen die Frage ist, so sage ich, sie sind dagewesen, jene Meister, eben deswegen sollen sie nicht noch einmal wiedergeboren werden; die unendliche Natur will sich stets neu offenbaren in der unendlichen Zeit. In der Fülle der Jahrhunderte ist Brahma oftmals erschienen, aber in immer neuen Verwandlungen; dieselbe Gestalt hat er nie wieder gewählt. So tue und dichte doch jeder das, wozu er berufen ist, wozu der Geist ihn treibt, und versage sich keinen Gesang als den mißklingenden. Doch zag' ich im Ernste nicht für Dich, die strebende Kraft wird den, welchen sie bewohnt, nicht ruhen lassen; es wird ihm oft wehe und bange werden ums Herz, bis die neugeborene Idee gestillet hat des Gebärens Schmerz und Sehnsucht.
Gestern lebte ich ein paar selige Stunden recht über der Erde, ich hatte einen Berg erstiegen, an dessen Umgebungen jede Spur menschlichen Anbaus zu Zweck und Nutzen verschwand; es ward mir wohl und heiter. Zwei herrliche Reiher schwebend über mir badeten ihre sorgenfreie Brust in blauer Himmelsluft. Ach! wer doch auch schon so dem Himmel angehörte, dachte ich da, und klein schien mir alles Irdische. In solchen Augenblicken behält nur das Ewige Wert, der schaffende Genius und das heilige Gemüt; da dacht ich Dein, wie immer, wenn die Natur mich berührt; oft gab ich dem Flusse, wenn der Sonne letzte Strahlen ihn erhellen, Gedanken an Dich mit, als würden seine Wellen sie zu Dir tragen und dein Haupt umspielen. Leb wohl, in meinen besten Stunden bin ich stets bei dir. –
An Eusebio
Eine der größten Epochen meines kleinen Lebens ist vorübergegangen, Eusebio! ich habe auf dem Scheidepunkt gestanden zwischen Leben und Tod. Was sträubt sich doch der Mensch, sagte ich in jenen Augenblicken zu mir selbst, vor dem Sterben? ich freue mich auf jede Nacht, indem ich das Unbewußtsein und dunkle Träume dem hellern Leben vorziehe; warum grauet mir doch vor der langen Nacht und dem tiefen Schlummer? Welche Taten warten noch meiner, oder welche bessere Erkenntnis auf Erden, daß ich länger leben müßte? – Eine Notwendigkeit gebiert uns alle in die Persönlichkeit, eine gemeinsame Nacht verschlinget uns alle. Jahre werden mir keine bessere Weisheit geben, und wann Lernen, Tun und Leiden drunten noch Not tut, wird ein Gott mir geben, was ich bedarf. So sprach ich mir selbst zu, aber die Gedanken, die ich liebe, traten zu mir, und die Heroen, die ich angebetet hatte von Jugend auf: «Was willst Du am hohen Mittage die Nacht ersehnen?» riefen sie mir zu. «Warum untertauchen in dem alten Meer und darin zerrinnen mit allem, was Dir lieb ist?» So wechselten die Vorstellungen in mir, und Deiner gedacht ich, und immer Deiner, und fast alles andre nur in bezug auf Dich, und wenn anders den Sterblichen vergönnt ist, noch eines ihrer Güter aus dem Schiffbruch des irdischen Lebens zu retten, so hätte ich gewiß Dein Andenken mit hinabgenommen zu den Schatten. Daß Du mir aber könntest verloren sein, war der Gedanken schmerzlichster. Ich zagte, daß Dein Ich und das meine sollten aufgelöst werden in die alten Urstoffe der Welt; dann tröstete ich mich wieder, daß unsere befreundeten Elemente, dem Gesetze der Anziehung gehorchend, sich selbst im unendlichen Raume aufsuchen und zueinander gesellen würden. So wogten Hoffnung und Zweifel auf und nieder in meiner Seele, und Mut und Zagheit. Doch das Schicksal wollte – ich lebe noch. – Aber was ist es doch, das Leben? Dieses schon aufgegebene, wieder erlangte Gut! so frag ich mich oft: Was bedeutet es, daß aus der Allheit der Natur ein Wesen sich mit solchem Bewußtsein losscheidet und sich abgerissen von ihr fühlt? Warum hängt der Mensch mit solcher Stärke an Gedanken und Meinungen, als seien sie das Ewige, warum kann er sterben für sie, da doch für ihn eben dieser Gedanke mit seinem Tode verloren ist? und warum, wenn gleichwohl diese Gedanken und Begriffe dahinsterben mit den Individuen, warum werden sie von denselben immer wieder aufs neue hervorgebracht und drängen sich so durch die Reihen des aufeinanderfolgenden Geschlechtes zu einer Unsterblichkeit in der Zeit? Lange wußt' ich diesen Fragen nicht Antwort, und sie verwirrten mich; da war mir plötzlich in einer Offenbarung alles deutlich und wird es mir ewig bleiben. Zwar weiß ich, das Leben ist nur das Produkt der innigsten Berührung und Anziehung der Elemente; weiß, daß alle seine Blüten und Blätter, die wir Gedanken und Empfindungen nennen, verwelken müssen, wenn jene Berührung aufgelöst wird, und daß das einzelne Leben dem Gesetz der Sterblichkeit dahingegeben ist; aber so gewiß mir dieses ist, ebenso über allem Zweifel ist mir auch das andre, die Unsterblichkeit des Lebens im Ganzen; denn dieses Ganze ist eben das Leben, und es wogt auf und nieder in seinen Gliedern, den Elementen, und was es auch sei, das durch Auflösung (die wir zuweilen Tod nennen) zu denselben zurückgegangen ist, das vermischt sich mit ihnen nach Gesetzen der Verwandtschaft, d. h. das Ähnliche zu dem Ähnlichen. Aber anders sind diese Elemente geworden, nachdem sie einmal im Organismus zum Leben hinaufgetrieben gewesen, sie sind lebendiger geworden; wie zwei, die sich in langem Kampf übten, stärker sind, wenn er geendet hat, als ehe sie kämpften, so die Elemente, denn sie sind lebendig, und jede lebendige Kraft stärkt sich durch Übung. Wenn sie also zurückkehren zur Erde, vermehren sie das Erdleben. Die Erde aber gebiert den ihr zurückgegebenen Lebensstoff in andern Erscheinungen wieder, bis durch immer neue Verwandlungen alles Lebensfähige in ihr ist lebendig geworden. Dies wäre, wenn alle Massen organisch würden. –
So gibt jeder Sterbende der Erde ein erhöhteres, entwickelteres Elementarleben zurück, welches sie in aufsteigenden Formen fortbildet; und der Organismus, indem er immer entwickeltere Elemente in sich aufnimmt, muß dadurch immer vollkommener und allgemeiner werden. So wird die Allheit lebendig durch den Untergang der Einzelheit, und die Einzelheit lebt unsterblich fort in der Allheit, deren Leben sie lebend entwickelte und nach dem Tode selbst erhöht und mehrt und so durch Leben und Sterben die Idee der Erde realisieren hilft. Wie also auch meine Elemente zerstreut werden mögen, wenn sie sich zu schon Lebendem gesellen, werden sie es erhöhen; wenn zu dem, dessen Leben noch dem Tode gleicht, so werden sie es beseelen. Und wie mir deucht, Eusebio, so entspricht die Idee der Indier von der Seelenwanderung dieser Meinung; nur dann erst dürfen die Elemente nicht mehr wandern und suchen, wann die Erde die ihr angemessene Existenz, die organische, durchgehende erlangt hat. Alle bis jetzt hervorgebrachten Formen müssen aber wohl dem Erdgeist nicht genügen, weil er sie immer wieder zerbricht und neue sucht; die ihm ganz gleichen würde er nicht zerstören können, eben weil sie ihm gleich und von ihm untrennbar wären. Diese vollkommene Gleichheit des inneren Wesens mit der Form kann, wie mir scheint, überhaupt nicht in der Mannigfaltigkeit der Formen erreicht werden; das Erdwesen ist nur eines, so dürfte also seine Form auch nur eine, nicht verschiedenartig sein; und ihr eigentliches wahres Dasein würde die Erde erst dann erlangen, wann sich alle ihre Erscheinungen in einem gemeinschaftlichen Organismus auflösen würden; wann Geist und Körper sich so durchdrängen, daß alle Körper, alle Form auch zugleich Gedanken und Seele wäre und aller Gedanke zugleich Form und Leib und ein wahrhaft verklärter Leib, ohne Fehl und Krankheit und unsterblich; also ganz verschieden von dem, was wir Leib oder Materie nennen, indem wir ihm Vergänglichkeit, Krankheit, Trägheit und Mangelhaftigkeit beilegen, denn diese Art von Leib ist gleichsam nur ein mißglückter Versuch, jenen unsterblichen göttlichen Leib hervorzubringen. – Ob es der Erde gelingen wird, sich so unsterblich zu organisieren, weiß ich nicht. Es kann in ihren Urelementen ein Mißverhältnis von Wesen und Form sein, das sie immer daran hindert; und vielleicht gehört die Totalität unseres Sonnensystems dazu, um dieses Gleichgewicht zustande zu bringen; vielleicht reicht dieses wiederum nicht zu, und es ist eine Aufgabe für das gesamte Universum.
In dieser Betrachtungsweise, Eusebio, ist mir nun auch deutlich geworden, was die großen Gedanken von Wahrheit, Gerechtigkeit, Tugend, Liebe und Schönheit wollen, die auf dem Boden der Persönlichkeit keimen und, ihn bald überwachsend, sich hinaufziehen nach dem freien Himmel, ein unsterbliches Gewächs, das nicht untergehet mit dem Boden, auf dem es sich entwickelte, sondern immer neu sich erzeugt im neuen Individuum, denn es ist das Bleibende, Ewige, das Individuum aber das zerbrechliche Gefäß für den Trank der Unsterblichkeit. – Denn, laß es uns genauer betrachten, Eusebio, alle Tugenden und Trefflichkeiten, sind sie nicht Annäherungen zu jenem höchst vollkommenen Zustand, soviel die Einzelheit sich ihm nähern kann? Die Wahrheit ist doch nur der Ausdruck des sich selbst gleichseins überhaupt, vollkommen wahr ist also nur das Ewige, das keinem Wechsel der Zeiten und Zustände unterworfen ist. Die Gerechtigkeit ist das Streben, in der Vereinzelung untereinander gleich zu sein. Die Schönheit ist der äußere Ausdruck des erreichten Gleichgewichtes mit sich selbst. Die Liebe ist die Versöhnung der Persönlichkeit mit der Allheit; und die Tugend aller Art ist nur eine, d. h. ein Vergessen der Persönlichkeit und Einzelheit für die Allheit. Durch Liebe und Tugend also wird schon hier auf eine geistige Weise der Zustand der Auflösung der Vielheit in der Einheit vorbereitet, denn wo Liebe ist, da ist nur ein Sinn, und wo Tugend, ist einerlei Streben nach Taten der Gerechtigkeit, Güte und Eintracht. Was aber sich selbst gleich ist und äußerlich und innerlich den Ausdruck dieses harmonischen Seins an sich trägt und selbst dieser Ausdruck ist, was eins ist und nicht zerrissen in Vielheit, das ist gerade jenes Vollkommene, Unsterbliche und Unwandelbare, jener Organismus, den ich als das Ziel der Natur, der Geschichte und der Zeiten, kurz des Universums betrachte. Durch jede Tat der Unwahrheit, Ungerechtigkeit und Selbstsucht wird jener selige Zustand entfernt und der Gott der Erde in neue Fesseln geschlagen, der seine Sehnsucht nach besserem Leben in jedem Gemüt durch Empfänglichkeit für das Treffliche ausspricht, im verletzten Gewissen aber klagt, daß sein seliges, göttliches Leben noch fern sei.
Karoline Günderrode: Briefe zweier Freunde
fleursdumal.nl magazine
More in: Archive G-H, Archive G-H, Karoline von Günderrode
The Wrong House
by Katherine Mansfield
"Two purl—two plain—woolinfrontoftheneedle—and knit two together." Like an old song, like a song that she had sung so often that only to breathe was to sing it, she murmured the knitting pattern. Another vest was nearly finished for the mission parcel.
"It's your vests, Mrs. Bean, that are so acceptable. Look at these poor little mites without a shred!" And the churchwoman showed her a photograph of repulsive little black objects with bellies shaped like lemons…
"Two purl—two plain." Down dropped the knitting on to her lap; she gave a great long sigh, stared in front of her for a moment and then picked the knitting up and began again. What did she think about when she sighed like that? Nothing. It was a habit. She was always sighing. On the stairs, particularly, as she went up and down, she stopped, holding her dress up with one hand, the other hand on the bannister, staring at the steps—sighing.
"Woolinfrontoftheneedle …" She sat at the dining-room window facing the street. It was a bitter autumn day; the wind ran in the street like a thin dog; the houses opposite looked as though they had been cut out with a pair of ugly steel scissors and pasted on to the grey paper sky. There was not a soul to be seen.
"Knit two together!" The clock struck three. Only three? It seemed dusk already; dusk came floating into the room, heavy, powdery dusk settling on the furniture, filming over the mirror. Now the kitchen clock struck three—two minutes late—for this was the clock to go by and not the kitchen clock. She was alone in the house. Dollicas was out shopping; she had been gone since a quarter to two. Really, she got slower and slower! What did she do with the time? One cannot spend more than a certain time buying a chicken … And oh, that habit of hers of dropping the stove-rings when she made up the fire! And she set her lips, as she had set her lips for the past thirty-five years, at that habit of Dollicas'.
There came a faint noise from the street, a noise of horses' hooves. She leaned further out to see. Good gracious! It was a funeral. First the glass coach, rolling along briskly with the gleaming, varnished coffin inside (but no wreaths), with three men in front and two page 235 standing at the back, then some carriages, some with black horses, some with brown. The dust came bowling up the road, half hiding the procession. She scanned the houses opposite to see which had the blinds down. What horrible looking men, too! laughing and joking. One leaned over to one side and blew his nose with his black glove— horrible! She gathered up the knitting, hiding her hands in it. Dollicas surely would have known … There, they were passing … It was the other end …
What was this? What was happening? What could it mean? Help, God! Her old heart leaped like a fish and then fell as the glass coach drew up outside her door, as the outside men scrambled down from the front, swung off the back, and the tallest of them, with a glance of surprise at the windows, came quickly, stealthily, up the garden path.
"No!" she groaned. But yes, the blow fell, and for the moment it struck her down. She gasped, a great cold shiver went through her, and stayed in her hands and knees. She saw the man withdraw a step and again—that puzzled glance at the blinds—then—
"No!" she groaned, and stumbling, catching hold of things, she managed to get to the door before the blow fell again. She opened it, her chin trembled, her teeth clacked; somehow or other she brought out, "The wrong house!"
Oh! he was shocked. As she stepped back she saw behind him the black hats clustered at the gate. "The wrong' ouse!" he muttered. She could only nod. She was shutting the door again when he fished out of the tail of his coat a black, brass-bound notebook and swiftly opened it. "No. 20 Shuttleworth Crescent?"
"S—street! Crescent round the corner." Her hand lifted to point, but shook and fell.
He was taking off his hat as she shut the door and leaned against it, whimpering in the dusky hall, "Go away! Go away!"
Clockety-clock-clock. Cluk! Cluk! Clockety-clock-cluk! sounded from outside, and then a faint Cluk! Cluk! and then silence. They were gone. They were out of sight. But still she stayed leaning against the door, staring into the hall, staring at the hall-stand that was like a great lobster with hat-pegs for feelers. But she thought of nothing; she did not even think of what had happened. It was as if she had fallen into a cave whose walls were darkness …
She came to herself with a deep inward shock, hearing the gate bang and quick, short steps crunching the gravel; it was Dollicas hurrying round to the back door. Dollicas must not find her there; and wavering, wavering like a candle-flame, back she went into the dining-room to her seat by the window.
Dollicas was in the kitchen. Klang! went one of the iron rings into the fender. Then her voice, "I'm just putting on the teakettle'm." Since they had been alone she had got into the way of shouting from one room to another. The old woman coughed to steady herself. "Please bring in the lamp," she cried.
"The lamp!" Dollicas came across the passage and stood in the doorway. "Why, it's only just on four' m."
"Never mind," said Mrs. Bean dully.
"Bring it in!" And a moment later the elderly maid appeared, carrying the gentle lamp in both hands. Her broad soft face had the look it always had when she carried anything, as though she walked in her sleep. She set it down on the table, lowered the wick, raised it, and then lowered it again. Then she straightened up and looked across at her mistress.
"Why, 'm, whatever's that you're treading on?"
It was the mission vest.
"T't! T't!" As Dollicas picked it up she thought, "The old lady has been asleep. She's not awake yet." Indeed the old lady looked glazed and dazed, and when she took up the knitting she drew out a needle of stitches and began to unwind what she had done.
"Don't forget the mace," she said. Her voice sounded thin and dry. She was thinking of the chicken for that night's supper. And Dollicas understood and answered, "It's a lovely young bird!"'as she pulled down the blind before going back to her kitchen …
The Wrong House (1919)
by Katherine Mansfield (1888 – 1923)
From: Something Childish and Other Stories
fleursdumal.nl magazine
More in: Archive M-N, Katherine Mansfield, Mansfield, Katherine
Unveiling of the Stele for the year 2015-2016  # Reporter's Memorial Tenth anniversary  # Reporter's Memorial – 17 00 – Thursday 6 October 2016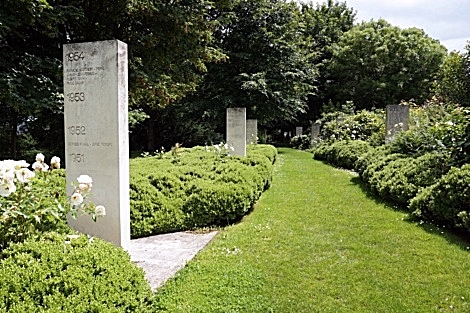 Ten years ago, the Reporter's Memorial was inaugurated in Bayeux. Upon the unveiling of the 2015 stele, Reporters Without Borders will gather families and loved ones of the journalists killed on the job in the last ten years.
In 2015, 110 journalists have perished because of their profession or in dubious circumstances. Reporters Without Borders assures that of those 110, 67 have been killed for the sole reason of being journalists. In total, 787 journalists have been killed on the job since 2005. To that number, 27 netizens and 7 media associates can be added. This worrisome situation can be explained by the peak of violence against journalists in the last decade. They are now deliberately targeted and all the efforts put toward their safety have failed so far.
« It is imperative to set up a concrete mechanism for the application of the international law for the protection of journalists », declares Christophe Deloire, General Secretary of Reporters Without Borders. « Today, violent non-state actors have targeted journalists while numerous states do not respect their obligations. More than 800 reporters have been killed in the last ten years. Their death must be met with reactions that match the urgency of the situation. A special representative for the protection of journalists with the United Nation Secretary must be immediately appointed. »
Families have decided to create a stele for all the reporters who disappeared while on a mission. This monument entitled "Missing In Action", will be placed and inaugurated this year. It takes the form of a shadow and symbolizes the absence of those whose bodies have never been found.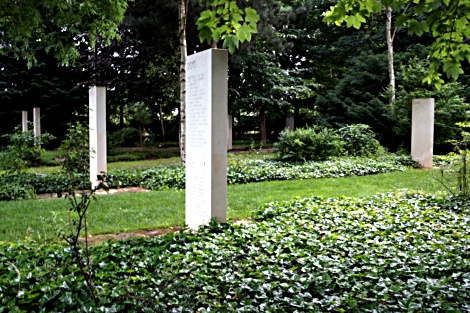 Present will be: Diane Foley, Claudine Kent (companion of David Gilkey dead in Afghanistan), Maryvonne Lepage, Deo Namujimbo, Elena Milachina for remembering Anna Politkoskaïa assasinated 10 years ago.
Mémorial des reporters
Boulevard Fabian Ware
Direct access from rue de Verdun, Bayeux FR
Free admission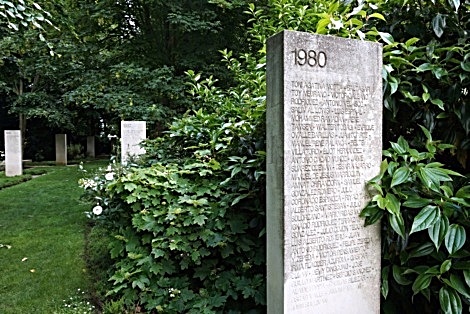 # more information on website Prix Bayeux – Calvados (des correspondents de guerre)
# more information on Reporters without Borders
fleursdumal.nl magazine
Photos: Jef van Kempen (FdM 2016)
More in: AUDIO, CINEMA, RADIO & TV, DICTIONARY OF IDEAS, Jef van Kempen Photos & Drawings, MUSEUM OF PUBLIC PROTEST, PRESS & PUBLISHING, REPRESSION OF WRITERS, JOURNALISTS & ARTISTS, WAR & PEACE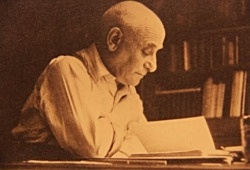 Max Jacob
(1876 – 1944)
Adieux
Le canapé des deux bras tendus pour les adieux ! L'autre canapé, dos, celui des paupières rougies sur un coussin ! L'officier de spahis de l'aquarelle va de l'un à l'autre et la dame en velours noir en sens inverse. L'aquarelle n'est pas achevée. Celui qui m'enseigna cette horreur, les haines souriantes et les silences méprisants me dit : « Avant d'aller à Longchamp il faudra que j'achète à ma femme une bouteille de Bordeaux pour que je ne l'accompagne pas ». Et l'on jouait derrière le mur les grelots de Beethoven de la sonate : les Adieux! Adieux de ma jeunesse, quels espoirs et quels désespoirs près du vieux pont près de l'Enseigne marron qui surplombe la rivière de ses lettres blanches : Liqueurs, Vins, Spiritueux en tous genres. Quels troubles et quelles amertumes dans ces départs vers la misère interrompue. Reste le témoin de tous mes adieux.
Aquarelle inachevée et vous grelots de Beethoven redites-moi ces Adieux ! ceux que je fais au monde pour toujours sans doute.
La lune est morte ; elle ressuscite ; le soleil se couche et se lève. Quand il se couche, c'est une fête pour tous les démons de la nuit, ils allument des feux de Bengale dans le ciel et sur les glaciers. Quand il se lève, ce sont les anges qui apportent les rideaux afin qu'il fasse sa toilette dans les fleuves et son entrée dans les palais. La lune ne meurt qu'une fois par mois et chaque fois c'est un deuil complet.
*
La littérature chandail le style à la cuve.
*
Le paysan vient voir son père de quatre-vingt-trois ans, qui a fait une chute et a tout un côté paralysé :
— Je ne t'ai jamais rien appris et tu sais tout faire. Eh ! bien, ma montre : j'peux pas me retourner, j'peux plus voir l'heure. Accroche-la moi au mur, plante un clou près de ma tête. Là… Est-il bien solide, ton clou ?
— Tu peux y mettre cent kilos que le clou ne era pas.
— S'il peut porter cent kilos, il pourra bien porter une montre. J'aime bien ce qui est solide.
Ceci dit, il ferma les yeux et mourut.
*
Un critique bienveillant affirme que les héros de M'X… l'écrivain ont les trois dimensions. Moi, je prétends que s'ils n'ont pas la quatrième ils n'existent pas.
*
Pour toucher les hommes il faut être un homme. N.S.J.C. a créé et pratiqué cette vérité.
Les voici bien ! mais transfigurés par un séjour entre les livres.
*
Encore un peu plus bas ! plus au fond ! là, maintenant éloigne-les ! place-les au-dessus.
Dans le fameux tableau : la Justice et la Vengeance poursuivant le Crime, l'une des figures célestes tient une lampe à abat-jour vert, l'autre essaie d'ouvrir un parapluie malgré le vent.
*
Les enterrements fréquents sont les lieux où la ville entière se réunit et où se manifestent dans les cortèges les sympathies et naissent les antipathies.
Moïse B… est marié. Sa femme est partie après trois mois de mariage. La belle-mère seule compte dans la maison. Le fils était toujours près de sa mère, jamais avec sa femme.
*
On appelle éphémères des insectes qui ne peuvent ni se nourrir ni vivre n'ayant ni bouche, ni estomac.
#
Ne pas laisser les vaches dans le pâtis. Elles ont vite fait en un jour de le gâcher, de le manger, le fouler ; mais diviser le pâtis en parties, les enfermer dans un coin grillagé, le lendemain dans un autre. Les coins se refont et on remet ça la semaine suivante.
*
Jean emmène Jules voir sa fille à Paris dans son auto. Sa femme intervient : elle ne veut pas, fait observer que sa fille est en examen. Nous revoyons Jules très tenté, il donne en échange (car rien pour rien à la campagne) des légumes pour Germaine qui sera ravie.
C'est servi, les hommes ! si vous voulez boire maintenant, c'est le moment (propos de la femme du camionneur à des porteurs).
*
Dites-donc ! jeune homme ! Vous ne pourriez déranger votre cheval, on ne va pas pouvoir sortir de mon établissement —
Je suis autorisé à aller cueillir des artichauts dans le jardin du propriétaire. C'est une fête, une récréation, un régal.
*
Grand nombre d'alouettes dans les alentours de Jargeau. Jean Fraysse m'apprend que les alouettes pour sauver leurs petits font semblant d'aller les rejoindre ailleurs qu'ils ne sont. Le chasseur les suit. Les perdrix font de même. Samuel Buder fait allusion à ce fait dans ses aphorismes sur le mensonge quand il dit le mensonge naturel à l'univers.
Mr Lehman est un ancien gardien de la paix et huissier de ministre. Il raconte comme un cantonnier fit tant de barouf dans une antichambre qu'il obtint de Briand ce qu'il voulut.
Mme M… dont le mari est un ancien ouvrier sabotier devenu millionnaire.
« Ce Laval n'était jamais qu'un parvenu. »
La même ayant dit à une fille qu'elle était la fille
d'une cuisinière, celle-ci lui répondit : « Eh ! bien !
vous ne seriez pas même foutue de cuire un œuf à la
coque. »
*
Il salua la foule qui le fixait et une fois à terre fit une quête dans toutes les maisons. Le soir il était ivre mort.
Ces maisons au bord des fossés, quelle verdure, arbres et jardins ! Habiter là ! voir en se levant ces fruits, ces fleurs, ces oiseaux. Voilà où j'ai perdu ma matinée.
M' Ch… à qui j'ai demandé la maison de la morte, m'a indiqué la maison de sa famille à lui soit avec intention soit parce que chacun est si préoccupé de soi-même, qu'il ne pense pas qu'autrui puisse penser à autre chose. Ces troix vieux ne pensent qu'à leur jardin et comme je les comprends. Nouvelles des uns et des autres, chacun parle de ses maladies et ne parle pas d'autre chose. Ici les gens ne vieillissent pas et se portent bien.
La maison de la morte ! il y a là une morte ? Les peupliers chantent, une barque était sur l'eau des fossés. « Non ! je ne voulais pas qu'on fasse le circuit dans mon atelier ! mes ouvriers le font en face ! "De la morte, pas question !" Il était temps qu'elle s'en aille. On n'a pas le droit de désirer la mort de quelqu'un, mais il valait mieux pour elle et pour tout le monde qu'elle s'en aille. » Et puis on a parlé « âges », « sciati-ques », « mariages », « naissances ». Et me revoici sous la pluie avec le souvenir de cet atelier de menuisier, cette odeur de bois frais, ces planches de bois précieux, ces jolis vieux meubles à réparer, ces meubles neufs pas encore colorés, les copeaux à terre. Les murs sont antiques avec des poutres rejointes par de la chaux, poutres tordues, grimaçantes et des recoins mystérieux. Dehors la verdure et les peupliers qui chantent. C'est tout au bout du bourg céleste. L'après-midi le fils promenait en toilette d'enterrement d'ailleurs des triangles de bois sculptés…
Les hommes qui disent le plus de mal des femmes sont ceux qui les ont le plus pratiquées. Ceux qui les respectent, trop seuls, en disent du bien. Ils ont raison.
*
Max Jacob poetry
fleursdumal.nl magazine
More in: Archive I-J, Jacob, Max, REPRESSION OF WRITERS, JOURNALISTS & ARTISTS
# succesvolle nieuwe productie van Het Nationale Ballet binnenkort uit op Dvd & Blu-ray # stersolist Anna Tsygankova danst hoofdrol # release datum 30 september 2016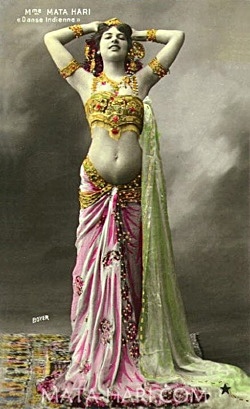 Mata Hari van Het Nationale Ballet komt vrijdag 30 september uit op Blu-ray en Dvd. Het nieuwe, grootschalige ballet over het turbulente leven van de Nederlandse spionne én danseres Mata Hari ging afgelopen februari in wereldpremière bij Het Nationale Ballet. Het ballet verbeeldt het leven van de Friese Margaretha Geertruida Zelle – zoals Mata Hari's echte naam luidde. – een van de meest iconische vrouwen in de Nederlandse geschiedenis.
Stersoliste Anna Tsygankova danst haar veelgeprezen hoofdrol van Mata Hari. Het leverde Tsygankova een nominatie op voor de dansprijs de Zwaan voor meest indrukwekkende dansprestatie 2016 – bekendmaking 7 oktober 2016. De mannelijke hoofdrollen worden gedanst door eerste solisten Jozef Varga, Artur Shesterikov en Casey Herd.
Choreograaf Ted Brandsen zoomde vooral in op Mata Hari's vermogen om zichzelf 'als een Madonna of Lady Gaga van honderd jaar terug – steeds opnieuw uit te vinden' aldus Brandsen. Daarbij is het vooral haar overlevingsdrang, haar wil om hoe dan ook iets van haar leven te maken, die hem raken.
'Het gewone, reële leven was voor haar te klein, dus maakte ze dat leven groter, creëerde ze haar eigen realiteit.'
'Mata Hari's persoonlijkheid is', zegt librettist Janine Brogt, 'groter dan het leven zelf. Haar handelingen waren altijd theatraal, van een geïntensiveerde realiteit. Ze was een godin, duivelin, tovenares, diva, verschoppelinge. Ze was net zo veranderlijk als het weer, had tientallen gezichten. Ze is een mysterie, een droom, een mythe.'
Artistiek team
Ted Brandsen (choreografie) werkte naast Janine Brogt (libretto), samen met de Britse componist Tarik O'Regan. De kostuums voor Mata Hari zijn ontworpen door François-Noël Cherpin. Het decor- en lichtontwerp is van het ontwerpersduo Clement & Sanôu (Eddy van der Laan en Pepijn Rozing). Met muzikale begeleiding van Het Balletorkest onder leiding van Matthew Rowe.
De pers over Mata Hari:
"Rijke, weelderige scenes (…) Met zijn enscenering heeft Ted Brandsen een indrukwekkend monument gecreëerd (…) een lust voor het oog."
SWR Radio Duitsland, Natali Kurth
"(…) magistrale Anna Tsygankova in de hoofdrol. Mata Hari is een grootschalig ballet en er is uitgepakt (…) fraaie kostuums (…) inventieve decors (…) Ook de keuze van Tarik O'Regan als componist is een gelukkige."
De Telegraaf, Bertjan ter Braak (****)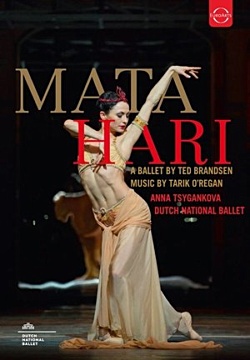 "Een daverend Gesamtkunstwerk (…) Grote, wervelende groepsstukken en krachtige duetten wisselen elkaar af. (…) daverende uitvoering van de dansers."
Theaterkrant.nl, Marcelle Schots (****)
"Anna Tsygankova is on stage practically from curtain-up to curtain call, which is a real treat. Her movements have a feline quality that combines tensile strength with softness and fluidity, suggesting a piece of velvet elastic."
Dance Europe, Susan Pond
"The scope is breathtaking. The ballet finds its heart in the woman herself. (…) Anna Tsygankova brings her talent and charisma to the role, creating a woman of leonine courage and one we genuinely care about."
Dancing Times, Maggie Foyer
Mata Hari is opgenomen in High Definition met 5.1 surround sound. De regie is in handen van Jeff Tudor van 3 Minutes West in een coproductie met Het Nationale Ballet. Het gezelschap en de Amsterdamse productiemaatschappij werkten eerder samen bij de registraties van Cinderella, het Hans van Manen Festival, Giselle, Don Quichot, Gala – 50-jaar Het Nationale Ballet en Notenkraker & Muizenkoning. De dvd en Blu-ray worden uitgebracht door EuroArts. Beide uitgaven zijn onder andere verkrijgbaar in de (web)winkel van Nationale Opera & Ballet, Amsterdam.
# Meer info website Nationale Opera & Ballet
Dvd cover Mata Hari
Danser: Anna Tsygankova
Foto: Marc Haegeman
magazine fleursdumal.nl
More in: Art & Literature News, Mata Hari, MUSIC, THEATRE
David van Reen
Anbessa's dochter
Roman
Ethiopië 1991. Lasta, een meisje van veertien, woont in Lalibela, het beroemde stadje met de uit de rotsen gehakte kerken. Soldaten van het moorddadige communistische regime zoeken haar vader Anbessa, een onderwijzer, die ze aanzien voor een opstandeling. Hij vlucht. Uit wraak wordt Lasta's moeder door de soldaten verkracht en vermoord. Een hoge officier biedt Lasta een baantje aan als huismeid in Addis Abeba. Ze wordt uitgebuit. Ze vlucht en komt terecht tussen de duizenden mensen die op straat leven. Soms heeft ze een baantje. Meestal gaat het niet goed met haar, vooral niet als ze in verwachting raakt en de vader van het kind haar in de steek laat. Na jaren besluit ze terug te keren naar Lalibela.
Anbessa's dochter is een kleurrijke roman over mensen aan de onderkant van de samenleving. Hoewel het een schokkend verhaal is, gebaseerd op de waarheid van de hoofdpersonen, is het ook een verhaal over mensen die proberen iets moois van hun leven te maken.
Van David van Reen (1969-2015) verschenen eerder de roman Engelen der wrake, die zich afspeelt in Nairobi, en het fotoboek Het land van de verbrande gezichten over het leven in Ethiopië. Hij woonde lange tijd in Kenia en Ethiopië. Hij was schrijver, schilder en fotograaf. David van Reen was in 1999 ook mede-oprichter van Stichting Lalibela (Ethiopië). Over zijn werk in Ethiopië maakte Marijn Poels voor L1 in 2012 de film 'David in Ethiopië'.
 David van Reen
Anbessa's dochter
Roman
Nederland – Ethiopië
Uitgeverij In de Knipscheer
Paperback met flappen,
212 blz., € 16,50
ISBN 978-90-6265-930-2
september 2016
# Meer info website Uitgeverij In de Knipscheer
# Meer info website Stiichting Lalibela
magazine fleursdumal.nl
More in: African Art, Archive Q-R, Art & Literature News, David van Reen, David van Reen Photos
Letter to Leigh Hunt by John Keats
Margate, May 10th, 1817
My dear Hunt
The little Gentleman that sometimes lurks in a gossips bowl ought to have come in very likeness of a coasted crab and choaked me outright for not having answered your Letter ere this – however you must not suppose that I was in Town to receive it, no, it followed me to the isle of Wight and I got it just as I was going to pack up for Margate, for reasons which you anon shall hear. On arriving at this treeless affair I wrote to my Brother George to request C. C. C. to do the thing you wot of respecting Rimini; and George tells me he has undertaken it with great Pleasure; so I hope there has been an understanding between you for many Proofs – – C. C. C. is well acquainted with Bensley. Now why did you not send the Key of your Cupboard which I know was full of Papers? We would have lock'd them all in a trunk together with those you told me to destroy; which indeed I did not do for fear of demolishing Receipts. There not being a more unpleasant thing in the world (saving a thousand and one others) than to pay a Bill twice. Mind you – old Wood's a very Varmant – sharded in Covetousness – And now I am upon a horrid subject – what a horrid one you were upon last sunday and well you handled it. The last Examiner was a Battering Ram against Christianity – Blasphemy – Tertullian – Erasmus – Sr. Philip Sidney. And then the dreadful Petzelians and their expiation by Blood – and do Christians shudder at the same thing in a Newspaper which they attribute to their God in its most aggravated form? What is to be the end of this? I must mention Hazlitt's Southey – O that he had left out the grey hairs! Or that they had been in any other Paper not concluding with such a Thunderclap – that sentence about making a Page of the feeling of a whole life appears to me like a Whale's back in the Sea of Prose. I ought to have said a word on Shakspeare's Chrisitanity – there are two, which I have not looked over with you, touching the thing: the one for, the other against. That in favour is in Measure for Measure Act 2. S. 2 Isab. Alas! alas!
Why all the Souls that were, were forfeit once And he that might the vantage best have took, Found out the Remedy –
That against is in Twelfth Night. Act 3. S. 2. Maria – for there is no Christian, that means to be saved by believing rightly, can ever believe such impossible Passages of grossness! Before I come to the Nymphs I must get through all disagreeables – I went to the Isle of Wight – thought so much about Poetry so long together that I could not get to sleep at night – and moreover, I know not how it was, I could not get wholesome food – By this means in a Week or so I became not over capable in my upper Stories, and set off pell mell for Margate, at least 150 Miles – because forsooth I fancied that I should like my old Lodging here, and could contrive to do without Trees. Another thing I was too much in Solitude, and consequently was obliged to be in continual burning of thought as an only resource. However Tom is with me at present and we are very comfortable. We intend though to get among some Trees. How have you got on among them? How are the Nymphs? I suppose they have led you a fine dance – Where are you now. In Judea, Cappadocia, or the Parts of Lybia about Cyrene, Strangers from "Heaven, Hues and Prototypes. I wager you have given several new turns to the old saying "Now the Maid was fair and pleasant to look on" as well as made a little variation in "once upon a time" perhaps too you have rather varied "thus endeth the first Lesson" I hope you have made a Horseshoebusiness of – "unsuperfluous lift" "faint Bowers" and fibrous roots. I vow that I have been down in the Mouth lately at this Work. These last two days however I have felt more confident – I have asked myself so often why I should be a Poet more than other Men, – seeing how great a thing it is, – how great things are to be gained by it – What a thing to be in the Mouth of Fame – that at last the Idea has grown so monstrously beyond my seeming Power of attainment that the other day I nearly consented with myself to drop into a Phæton – yet 'tis a disgrace to fail even in a huge attempt, and at this moment I drive the thought from me. I began my Poem about a Fortnight since and have done some every day except travelling ones – Perhaps I may have done a good deal for the time but it appears such a Pin's Point to me that I will not coppy any out. When I consider that so many of these Pin points go to form a Bodkin point (God send I end not my Life with a bare Bodkin, in its modern sense) and that it requires a thousand and more unpleasant (it may come among the thousand and one) than to be so journeying and miss the Goal at last. But I intend to whistle all these cogitations into the Sea where I hope they will breed Storms violent enough to block up all exit from Russia. Does Shelley go on telling strange Stories of the Death of Kings? Tell him there are strange Stories of the death of Poets – some have died before they were conceived "how do you make that out Master Vellum". Does Mrs. S. cut Bread and Butter as neatly as ever? Tell her to procure some fatal Scissors and cut the thread of Life of all to be disappointed Poets. Does Mrs Hunt tear linen in half as straight as ever? Tell her to tear from the book of Life all blank Leaves. Remember me to them all – to Miss Kent and the little ones all.
Your sincere friend
John Keats alias Junkets
Letter to Leigh Hunt (1784 – 1859) by John Keats (1795 – 1821)
fleursdumal.nl magazine
More in: Archive G-H, Archive K-L, Hunt, Leigh, Keats, John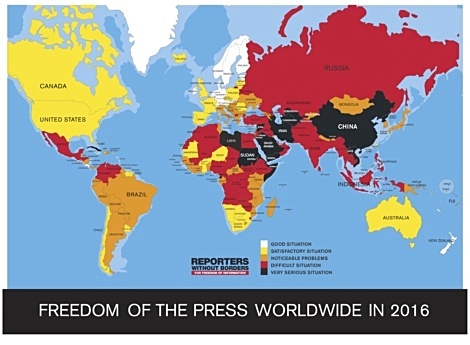 For 23 years now, the Bayeux-Calvados Award for war correspondents has for objective to give the floor to those who help us get a better understanding of the world: war correspondents. It is with a tremendous satisfaction that we have observed a growing and enlightened public over the years. Today, within a complicated and tensed national and international context, this week of reflection is, more than ever, necessary.
REPORTERS SANS FRONTIÈRES / REPORTERS WITHOUT BORDERS

Major crises are reaching the planet and the Bayeux-Calvados Award for war correspondents is, once again, shedding the light on the upheaval of our time. Far from trying to upset the viewers, the photographs displayed within the exhibitions are here for people to think: the consequences of the conflict in Syria, the crisis of refugees, the movement of populations, criminality that, in Mexico, is turning into an armed conflict… A sound exhibition, never heard before, created in association with the French radio France Inter will pay tribute to radio reporters present in the theatres of war. The meetings of the Bayeux-Calvados Award will also shed a light on conflicts that have been forgotten and will allow the viewers time to reflect, in the midst of the news that is often misrepresented. A long list of rendez-vous where professionals ever so numerous and a faithful public will be able to exchange, share and enhance their knowledge of the world.
During the 2016 edition, student actions – which includes the Regional prize for students and trainees of Normandy and the Bayeux-Calvados Award classes- are expending to the entire region of Normandy. Today, media literacy is more than a duty, it's a necessity. Film screenings for secondary school students, viewpoint of 15 year-olds and meetings between students and professionals are at the heart of the Bayeux-Calvados Award.
For the last 23 years, the Bayeux – Calvados Award for War Correspondents has been bringing together international journalists from the field to meet the public, tell human stories and provide explanation and background to areas of tension around the world.
Next edition of the Bayeux – Calvados Award for war correspondents will be taking place from  3 to 9 October 2016 in Bayeux FR.

Jean – Claude Guillebaud, a major figure in journalism as a writer and former war correspondent, will serve as President of the Jury for this 23rd edition.
A week of meetings on international news On the program for october: original exhibitions, debate evenings, screenings, book fair, events for schools… The Bayeux Calvados award is also a week of meetings, exchanges between the public and reporter s. Unique times on international news which constitutes the strength of the Bayeux Calvados award meetings. A real public plebiscite. Journalists : you have from now until 6 June to send us your work Photo, radio, television and written press reports on a conflict or news event relating to the fight for freedom and democracy mus t be submitted before the 6 th June to be considered for the 2016 selection. They must have been made between the 1st June 2015 and the 31st May 2016. There is a €7,000 grant to be won in each category.
The meeting takes place from 3 to 9 October along with special correspondents, women and men of the ground, who, through their evidence, wake up our senses
# more information on website Prix Bayeux – Calvados (des correspondents de guerre)
# more information on Reporters without Borders
fleursdumal.nl magazine
More in: AUDIO, CINEMA, RADIO & TV, DICTIONARY OF IDEAS, MUSEUM OF PUBLIC PROTEST, PRESS & PUBLISHING, REPRESSION OF WRITERS, JOURNALISTS & ARTISTS, WAR & PEACE
William Shakespeare
(1564-1616)
Our revels now are ended
Our revels now are ended. These our actors,
As I foretold you, were all spirits, and
Are melted into air, into thin air:
And, like the baseless fabric of this vision,
The cloud-capp'd towers, the gorgeous palaces,
The solemn temples, the great globe itself,
Yea, all which it inherit, shall dissolve,
And, like this insubstantial pageant faded,
Leave not a rack behind. We are such stuff
As dreams are made on; and our little life
Is rounded with a sleep.
William Shakespeare, "The Tempest", Act 4 scene 1
Shakespeare 400 (1616 – 2016)
fleursdumal.nl magazine
More in: Archive S-T, Shakespeare, William
Thank you for reading FLEURSDUMAL.NL - magazine for art & literature