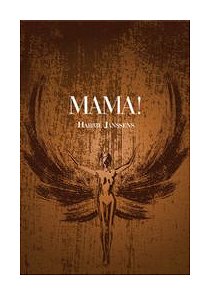 Harrie Janssens
MAMA!
Antonius komt uit een arm gezin en verliest op jonge leeftijd zijn vader. Zijn moeder ziet spiegels als een uitvinding van de duivel. Antonius mag geen vrienden hebben en wordt zijn hele schoolperiode gepest. Antonius zoekt troost bij een abt in zijn dorp. Na zijn studie gaat hij werken in een computerwinkel in de stad, waar hij carrière maakt. Dan komt Antonius in contact met de Kruisheren en gaat hij engelen zien en stemmen horen. Deze stemmen worden steeds luider en geven opdracht tot een groot offer.
Uit de roman: Broeder Portier begon al te lachen toen hij ons zag: 'Ik roep meteen vader abt, ga maar in de spreekkamer zitten.'
Toen de abt binnenkwam, begon mama meteen het hele verhaal te vertellen. In het bijzonder dat ik door de politie was opgebracht en door de directeur was geschorst.
'Van uwe eerwaarde vader abt wil ik horen welke straf Antonius moet krijgen om voor eens en altijd op te houden met zondigen!'
Nou, nou, dacht de abt, die meent het ernstig. Wat voor straf kan ik verzinnen om hem te sparen en toch zijn moeder haar zin te geven?
'Ik vind dat mijn zoon op zijn knieën rondom het klooster een boetetocht moet afleggen. Wat vindt uwe eerwaarde vader hiervan?'
Jeetje Mina, dat mens is erger dan de inquisitie, dacht de abt.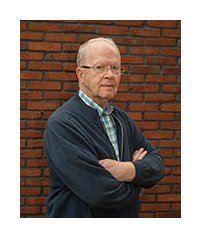 'Tja, mevrouw Van der Krabben, dat is wel een heel zware straf. Uw zoon heeft wel gezondigd, maar zou een negendaagse noveen niet beter zijn?'
'Nee, ik wil dat hij zelf aan de lijve ondervindt wat het is om nederig te zijn. Misschien is het dan afgelopen met die moderne fratsen, daar was ik toch altijd al bang voor.'
De abt knikte langzaam. 'Misschien is dat inderdaad een goed les voor Antonius. Maar wie moet dat dan controleren?'
'Ik dacht dat een van de paters dat wel kon doen, die moeten toch hun brevier bidden.'
Al die tijd was ik als met stomheid geslagen. Was dit míjn moeder? Een nog grotere vernedering was niet denkbaar. Rondom het klooster lagen nogal wat woningen en een verkeersweg. Dan zou iedereen mijn vernedering zien. Daar kon ik niet mee leven, dan maak ik liever een eind aan mijn leven.
Harrie Janssens: "Ik was onder andere freelance persfotograaf en leraar elektrotechniek. Ik schreef tientallen boeken over elektrotechniek voor de lts en het vmbo. Ik debuteer met MAMA!. Aan deze roman heb ik negen jaar gewerkt."
Prijs: € 22,75
Titel: MAMA!
Auteur: Harrie Janssens
Uitvoering/formaat: Paperback 16 x 24 cm
Aantal pagina's: 388
ISBN: 9789402211078
Verkrijgbaar in de boekhandel of website boekscout.nl
fleursdumal.nl magazine
More in: - Book News, Art & Literature News, CRIME & PUNISHMENT, Harrie Janssens, Harrie Janssens Photos, Thrillers
Eugène Marais
(1871–1936)
Sonder betaling
Dis kleine dingetjies wat meeste vreugde bring:
van kindertjies wat speel, dié bly gelag;
'n lewerik wat in wolke sing;
die sag' bedruis van druppels in die nag.
Swart doringbome teen die Westegloed;
die groen van wuiwend' gras wat hoog die bult omsoom;
lang lelies in die gras, nes druppels bloed;
die dof' gemurmel van 'n waterstroom.
'n Sware werk goed afgedaan;
'n wandeling met 'n vriend wat ons bemin;
die eerste groen langs muur en laan;
die gloed van uit 'n liefdevolle huisgesin;
die blydskap, uitgestort en vry,
loop on op eensaam' wege raak.
Dit kos alleen die soek om te verkry:
die dinge wat die Lewe 'n vreugde maak.
Eugène Marais poetry
fleursdumal.nl magazine
More in: Archive M-N, Eugène Marais, Marais, Eugène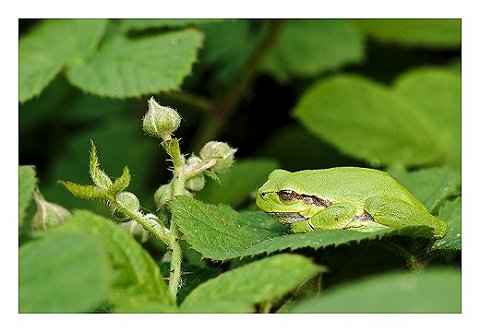 Hans Hermans photos © 2014: Boomkikker
# More on website Hans Hermans
fleursdumal.nl magazine
More in: Dutch Landscapes, Hans Hermans Photos, MUSEUM OF NATURAL HISTORY - department of ravens & crows, birds of prey, riding a zebra, Photography
 The Sorrows of Young Werther (58) by J.W. von Goethe
Werther returned home, took the candle from his servant, and retired
to his room alone. He talked for some time with great earnestness to
himself, wept aloud, walked in a state of great excitement through his
chamber; till at length, without undressing, he threw himself on the
bed, where he was found by his servant at eleven o'clock, when the
latter ventured to enter the room, and take off his boots. Werther did
not prevent him, but forbade him to come in the morning till he should
ring.
On Monday morning, the 21st of December, he wrote to Charlotte the
following letter, which was found, sealed, on his bureau after his
death, and was given to her. I shall insert it in fragments; as it
appears, from several circumstances, to have been written in that
manner.
"It is all over, Charlotte: I am resolved to die! I make this
declaration deliberately and coolly, without any romantic passion, on
this morning of the day when I am to see you for the last time. At the
moment you read these lines, O best of women, the cold grave will hold
the inanimate remains of that restless and unhappy being who, in the
last moments of his existence, knew no pleasure so great as that of
conversing with you! I have passed a dreadful night or rather, let me
say, a propitious one; for it has given me resolution, it has fixed my
purpose. I am resolved to die. When I tore myself from you yesterday,
my senses were in tumult and disorder; my heart was oppressed, hope and
pleasure had fled from me for ever, and a petrifying cold had seized
my wretched being. I could scarcely reach my room. I threw myself on
my knees; and Heaven, for the last time, granted me the consolation of
shedding tears. A thousand ideas, a thousand schemes, arose within my
soul; till at length one last, fixed, final thought took possession of
my heart. It was to die. I lay down to rest; and in the morning, in the
quiet hour of awakening, the same determination was upon me. To die! It
is not despair: it is conviction that I have filled up the measure of
my sufferings, that I have reached my appointed term, and must sacrifice
myself for thee. Yes, Charlotte, why should I not avow it? One of us
three must die: it shall be Werther. O beloved Charlotte! this heart,
excited by rage and fury, has often conceived the horrid idea of
murdering your husband–you–myself! The lot is cast at length. And in
the bright, quiet evenings of summer, when you sometimes wander toward
the mountains, let your thoughts then turn to me: recollect how often
you have watched me coming to meet you from the valley; then bend your
eyes upon the churchyard which contains my grave, and, by the light of
the setting sun, mark how the evening breeze waves the tall grass
which grows above my tomb. I was calm when I began this letter, but the
recollection of these scenes makes me weep like a child."
The Sorrows of Young Werther (Die Leiden des jungen Werther) by J.W. von Goethe. Translated by R.D. Boylan.
To be continued
fleursdumal.nl magazine
More in: -Die Leiden des jungen Werther, Goethe, Johann Wolfgang von
Mijn versnipperd bestaan
Wiel Kusters
Onze grootste lezer, Kees Fens. Iemand voor wie lezen en leven maar een letter verschilden. De belangrijkste en productiefste literaire criticus van na de oorlog. Een geboren bewonderaar, melancholisch en beschouwelijk van aard. Maar ook een man met een groot gevoel voor humor, iemand die vloekte wanneer hij iets mooi vond. Een selfmade man, die net zo graag zijn licht liet schijnen over Augustinus en Petrarca als over het dichterschap van Willem van Hanegem en het vadercomplex van oud-premier Van Agt. Over de nietswaardigheid van de AKO Literatuurprijs net zo goed als over L'incoronazione di Poppea en de muziek van Thomas Tallis. Over de in zijn ogen rampzalige pogingen tot liturgievernieuwing in de Katholieke Kerk in de jaren na het Tweede Vaticaans Concilie. Over de tragiek van de moderne universiteit. Over duizend dingen meer. En heel veel over geluk. 'Geluk' is misschien het door Kees Fens meest gebruikte woord. In feite ging het daarbij om geluksverlangen.
Wiel Kusters (1947) is dichter en hoogleraar algemene letterkunde aan de Universiteit van Maastricht. In 2008 publiceerde hij Koolhaas' dieren. Over de biologie van een schrijver. In 2010 verscheen zijn veelgeprezen biografie Pierre Kemp, een leven.
Wiel Kusters, Mijn versnipperd bestaan. Het leven van Kees Fens 1929-2008
ISBN: 978 90 253 0383 9
Aantal pagina's: 600
Gebonden
NUR: 321
fleursdumal.nl magazine
More in: Art & Literature News, BIOGRAPHY, Kees Fens
Hans Leybold
(1892-1914)
O über allen Wolkenfahnen ...
O über allen Wolkenfahnen,
die windgetrieben sich in Bläue krallen,
stehen unverrückbar Sonnen, welche niemals fallen.
wir schwingen uns bewegt in ihre Bahnen,
sind selber Nebel und bestrahlte Dämpfe.
Verdrängen wir die nächt'gen Schatten
der Erdendinge! Lassen alle nimmersatten
Begierden. Gelöst sind alle Krämpfe,
die hart die Glieder engten.
Wir werden Äther, Luft und Wellen.
Oh, aus unsern Leibern strömen Quellen,
spritzend in das ungewohnte Licht! Wir schenkten
uns dem All! Es hat uns königlich empfangen.
Mit Sturmtrompeten und mit Regenwehen.
Wie unsre Füße über Sonnenbrücken gehen!
In unsrer Hände Kelch hat sich ein Tropfen Gold gefangen.
Hans Leybold poetry
fleursdumal.nl magazine
More in: *War Poetry Archive, Archive K-L, Hans Leybold, Leybold, Hans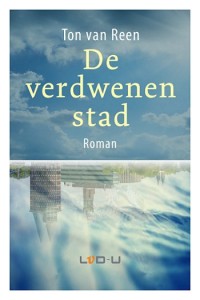 DE VERDWENEN STAD van TON VAN REEN is een nieuwe roman over het leven van een advocaat in Roermond. Een man die verdwaald is in de kleine wereld van een provinciestad met corrupte politici en in de tijd achtergebleven priesters van een vermolmde Kerk, die lijdt onder het trommelvuur van de pers die de misdaden door religieuzen aan de kaak stelt.
Timo Wolters, advocaat in Roermond maar woonachtig in Horn, wordt wakker na een nare droom. Hij heeft gedroomd dat hij thuiskomt van het werk en dat zijn huis, zijn vrouw en zijn kinderen verdwenen zijn. Bij navraag bij de buren, blijkt dat ze hem en zijn gezin niet kennen. Maar gelukkig, hij is wakker en alles lijkt gewoon. Terwijl hij zich scheert, overdenkt hij de komende dag. Spanningen op zijn kantoor en in zijn huwelijk noodzaken hem een paar pilletjes Seroxat te nemen.
Hij rijdt naar Roermond, maar halverwege de Hornerweg, met links en rechts de waterplassen van Hatenboer en de Weerd, ziet hij opeens dat de contouren van de stad zijn verdwenen. Hij vermoedt dat het nog iets te maken heeft met zijn droom, een stad kan niet zo maar ineens verdwijnen, zeker niet als hij de contouren weerspiegeld ziet in het water.
DE VERDWENEN STAD is een roman over het leven van een advocaat in een kleine stad, waar iedereen elkaar kent. In zijn jonge jaren droomde hij van een roemrijk leven als advocaat in grote zaken zoals zijn collega's van kantoor en zijn beroemde confrater Kolkowitz die behartigen. En een carrière in de politiek. In plaats daarvan is hij blijven steken in de ruzies van middenstanders over een vlaggenmast of stoeptegel.
Op deze ochtend vindt hij Roermond niet en verdwaalt hij in een zoektocht naar de stad, maar vooral in de zoektocht naar zichzelf.
Een man die zichzelf verloren is in de kleine wereld van een provinciestad met corrupte politici en in de tijd achtergebleven priesters van een vermolmde Kerk, die lijdt onder het trommelvuur van de pers die de misdaden door religieuzen aan de kaak stelt.
DE VERDWENEN STAD van TON VAN REEN verschijnt in oktober 2014 bij Uitgeverij Leon van Dorp. Uitgeverij Leon van Dorp is een jonge uitgeverij die zich specialiseert in literatuur, wetenschap en regionale geschiedenis.
fleursdumal.nl magazine
More in: - Book News, Art & Literature News, Reen, Ton van, Ton van Reen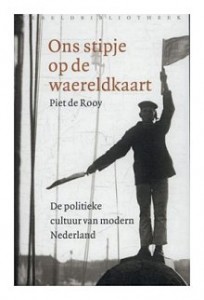 Piet de Rooy
& Kader Abdolah
in VPRO Boeken
In het baanbrekende boek 'Ons stipje op de Waereldkaart' laat Piet de Rooy zien dat, in tegenstelling tot het algemeen geaccepteerde verhaal, niet vreedzaamheid en geleidelijkheid, maar conflicten, strijd en toevalligheden ons land gemaakt hebben tot wat het is.
Ook te gast is Kader Abdolah. Het kan niet anders dan dat hij in zijn nieuwste roman 'Papegaai vloog over de IJssel' al zijn persoonlijke ervaringen gebruikt heeft.
VPRO BOEKEN
zondag 28 september
NPO 1, 11.20 uur
fleursdumal.nl magazine

More in: - Book News, Art & Literature News
Voltaire
(1694-1778)
À Mademoiselle Le Couvreur
L'heureux talent dont vous charmez la France
Avait en vous brillé dès votre enfance ;
Il fut dès lors dangereux de vous voir,
Et vous plaisiez même sans le savoir.
Sur le théâtre heureusement conduite,
Parmi les vœux de cent cœurs empressés,
Vous récitiez, par la nature instruite :
C'était beaucoup, ce n'était point assez ;
Il vous fallut encore un plus grand maître.
Permettez-moi de faire ici connaître
Quel est ce Dieu de qui l'air enchanteur
Vous a donné votre gloire suprême :
Le tendre Amour me l'a conté lui-même ;
On me dira que l'Amour est menteur :
Hélas! je sais qu'il faut qu'on s'en défie ;
Qui mieux que moi connaît sa perfidie ?
Qui souffre plus de sa déloyauté ?
Je ne croirai cet enfant de ma vie ;
Mais cette fois il a dit vérité.
Ce même Amour, Vénus et Melpomène,
Loin de Paris faisaient voyage un jour ;
Ces Dieux charmants vinrent dans ce séjour
Où vos appas éclataient sur la scène ;
Chacun des trois avec étonnement
Vit cette grâce et simple et naturelle,
Qui faisait lors votre unique ornement :
Ah ! dirent-ils, cette jeune mortelle
Mérite bien que sans retardement
Nous répandions tous nos trésors sur elle.
Ce qu'un Dieu veut se fait dans le moment.
Tout aussitôt la tragique déesse
Vous inspira le goût, le sentiment,
Le pathétique, et la délicatesse :
Moi, dit Vénus, je lui fais un présent
Plus précieux, et c'est le don de plaire ;
Elle accroîtra l'empire de Cythère,
A son aspect tout cœur sera troublé,
Tous les esprits viendront lui rendre hommage ;
Moi, dit l'Amour, je ferai davantage,
Je veux qu'elle aime. A peine eut-il parlé
Que dans l'instant vous devîntes parfaite ;
Sans aucuns soins, sans étude, sans fard,
Des passions vous fûtes l'interprète :
Ô de l'Amour adorable sujette,
N'oubliez point le secret de votre art.
Voltaire poetry
fleursdumal.nl magazine
More in: Archive U-V, Voltaire
Martin
Beversluis
Veranderen
Op een ochtend ontzettend eenenveertig
vergane glorie of het bedeesdere leven
gisteren was ik slim ik probeerde de
wereld te veranderen ik was een
hallucinerende gebarentolk
in het oog van de camera
die muur die vale
kleur geel een
zwart bakstenen
binnenplaats een
sekreet is een
amsterdams urinoir
de rest is synthetisch
zelfs de wasmiddelen
die muur blijft een vale
kleur geel je lege hoofd
in een strop slechte tijden
voor mensen met namen
die lijken op de mijne
keren per kilo terug tot woord
worden onsterfelijk als god
verloren gaan we in gedachten
die we vergeten vandaag ben
ik wijs en begin mezelf te
veranderen los langzaam op
als ego stroom bijna vloeibaar
weg tot er nog een woord
is.
Martin Beversluis
fleursdumal.nl magazine
More in: Archive A-B, Beversluis, Martin
The Sorrows of Young Werther (57) by J.W. von Goethe
DECEMBER 20.
I am grateful to your love, Wilhelm, for having repeated your advice so
seasonably. Yes, you are right: it is undoubtedly better that I should
depart. But I do not entirely approve your scheme of returning at
once to your neighbourhood; at least, I should like to make a little
excursion on the way, particularly as we may now expect a continued
frost, and consequently good roads. I am much pleased with your
intention of coming to fetch me; only delay your journey for a
fortnight, and wait for another letter from me. One should gather
nothing before it is ripe, and a fortnight sooner or later makes a great
difference. Entreat my mother to pray for her son, and tell her I beg
her pardon for all the unhappiness I have occasioned her. It has
ever been my fate to give pain to those whose happiness I should have
promoted. Adieu, my dearest friend. May every blessing of Heaven attend
you! Farewell.
We find it difficult to express the emotions with which Charlotte's soul
was agitated during the whole of this time, whether in relation to her
husband or to her unfortunate friend; although we are enabled, by our
knowledge of her character, to understand their nature.
It is certain that she had formed a determination, by every means in
her power to keep Werther at a distance; and, if she hesitated in her
decision, it was from a sincere feeling of friendly pity, knowing how
much it would cost him, indeed, that he would find it almost impossible
to comply with her wishes. But various causes now urged her to be firm.
Her husband preserved a strict silence about the whole matter; and she
never made it a subject of conversation, feeling bound to prove to him
by her conduct that her sentiments agreed with his.
The same day, which was the Sunday before Christmas, after Werther had
written the last-mentioned letter to his friend, he came in the evening
to Charlotte's house, and found her alone. She was busy preparing some
little gifts for her brothers and sisters, which were to be distributed
to them on Christmas Day. He began talking of the delight of
the children, and of that age when the sudden appearance of the
Christmas-tree, decorated with fruit and sweetmeats, and lighted up with
wax candles, causes such transports of joy. "You shall have a gift too,
if you behave well," said Charlotte, hiding her embarrassment under
sweet smile. "And what do you call behaving well? What should I do, what
can I do, my dear Charlotte?" said he. "Thursday night," she answered,
"is Christmas Eve. The children are all to be here, and my father too:
there is a present for each; do you come likewise, but do not come
before that time." Werther started. "I desire you will not: it must be
so," she continued. "I ask it of you as a favour, for my own peace and
tranquillity. We cannot go on in this manner any longer." He turned away
his face walked hastily up and down the room, muttering indistinctly,
"We cannot go on in this manner any longer!" Charlotte, seeing the
violent agitation into which these words had thrown him, endeavoured
to divert his thoughts by different questions, but in vain. "No,
Charlotte!" he exclaimed; "I will never see you any more!" "And why so?"
she answered. "We may–we must see each other again; only let it be
with more discretion. Oh! why were you born with that excessive, that
ungovernable passion for everything that is dear to you?" Then, taking
his hand, she said, "I entreat of you to be more calm: your talents,
your understanding, your genius, will furnish you with a thousand
resources. Be a man, and conquer an unhappy attachment toward a creature
who can do nothing but pity you." He bit his lips, and looked at her
with a gloomy countenance. She continued to hold his hand. "Grant me but
a moment's patience, Werther," she said. "Do you not see that you are
deceiving yourself, that you are seeking your own destruction? Why must
you love me, me only, who belong to another? I fear, I much fear, that
it is only the impossibility of possessing me which makes your desire
for me so strong." He drew back his hand, whilst he surveyed her with a
wild and angry look. "'Tis well!" he exclaimed, "'tis very well! Did not
Albert furnish you with this reflection? It is profound, a very profound
remark." "A reflection that any one might easily make," she answered;
"and is there not a woman in the whole world who is at liberty, and has
the power to make you happy? Conquer yourself: look for such a being,
and believe me when I say that you will certainly find her. I have long
felt for you, and for us all: you have confined yourself too long within
the limits of too narrow a circle. Conquer yourself; make an effort: a
short journey will be of service to you. Seek and find an object worthy
of your love; then return hither, and let us enjoy together all the
happiness of the most perfect friendship."
"This speech," replied Werther with a cold smile, "this speech should
be printed, for the benefit of all teachers. My dear Charlotte, allow me
but a short time longer, and all will be well." "But however, Werther,"
she added, "do not come again before Christmas." He was about to make
some answer, when Albert came in. They saluted each other coldly, and
with mutual embarrassment paced up and down the room. Werther made
some common remarks; Albert did the same, and their conversation soon
dropped. Albert asked his wife about some household matters; and,
finding that his commissions were not executed, he used some expressions
which, to Werther's ear, savoured of extreme harshness. He wished to go,
but had not power to move; and in this situation he remained till eight
o'clock, his uneasiness and discontent continually increasing. At length
the cloth was laid for supper, and he took up his hat and stick. Albert
invited him to remain; but Werther, fancying that he was merely paying a
formal compliment, thanked him coldly, and left the house.
The Sorrows of Young Werther (Die Leiden des jungen Werther) by J.W. von Goethe. Translated by R.D. Boylan.
To be continued
fleursdumal.nl magazine
More in: -Die Leiden des jungen Werther, Goethe, Johann Wolfgang von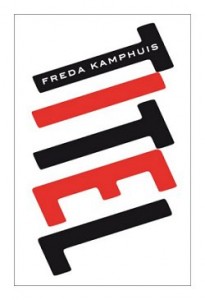 Uitgave nieuwe poëziebundel TITEL van Freda Kamphuis
Bij Uitgeverij Voetnoot in Antwerpen is van Freda Kamphuis een nieuwe poëziebundel verschenen met de titel 'TITEL'. TITEL is de logische opvolger van haar eerste poëziebundel bij Voetnoot 'GVDKU'.
Zondagmiddag 7 september jl. vond de gezamenlijke bundelpresentatie van maar liefst 5 nieuwe poëzieuitgaven van Uitgeverij Voetnoot plaats in de betekenisvolle & mooie ruimte van Castrum Peregrini aan de Herengracht in Amsterdam. Freda heeft tijdens de presentatie o.a. werk voorgedragen uit haar nieuwe bundel.
TITEL is net als voorganger GVDKU fraai vormgegeven. Het biedt een afwisselend en vooral ook speels en avontuurlijk verblijf in Freda's poëtische werk. Ook in TITEL staan poëtische werkwijzen willekeurig door elkaar heen. Ook al botsen werken soms schijnbaar, het went. Tussen het bewust gekozen eerste en laatste gedicht is de volgorde door loting bepaald.
Over TITEL:
'Freda Kamphuis lapt in haar nieuwe bundel heel wat regels aan haar laars, onder meer door vorm en inhoud op volstrekt eigenzinnige wijze te combineren. Die kruisbestuiving komt overal in haar bundel terug, om te beginnen in de titel, die TITEL luidt.' (Andrea Voigt, redacteur Uitgeverij Voetnoot)
'Haiku's, gebeden, grafische poëzie, beschouwende gedichten – ogenschijnlijk hebben ze weinig met elkaar te maken, maar ze zijn uitingen van hetzelfde: de behoefte om met taal te spelen, nu eens de regels te bepalen en ze dan weer te volgen, en vooral kijken of er toevallig iets nieuws ontstaat.' (Najaarskrant 2014 Uitgeverij Voetnoot, uit interview)
Over  haiku's: 'Freda's haiku's gaan vooral over zichzelf. Of over de strakte van de regels. Zo maakt ze van de strenge vormbeperking een inspira­tiebron. Het geheel van een haiku voelt als een taalkundige rekstok, waaromheen je alles kunt verzinnen aan taalconstructies en kronkelweg­getjes en toch steeds terugkeert bij de basis van het simpele tellen en schrappen.' (Najaarskrant 2014 Uitgeverij Voetnoot, uit interview)
Een paar reacties op debuutbundel GVDKU:
'Ook Freda Kamphuis maakte een opvallende, bijzonder eclectische bundel vol leukigheidjes en experimenten in diverse vormen: GVDKU. Van haiku's over visuele poëzie tot prozagedichten – vooral de materialiteit van de taal wordt hier uitgebuit' (citaat uit eervolle vermelding juryrapport C. Buddingh-prijs 2013)
'De strijd tussen vorm en inhoud, de strijd tegen het keurslijf van de maatschappij en de zege van taal op alle regels. Zij laat haar gedichten de vrije loop om tot beeld te 'verworden' of zelfs te verdwijnen in foto's waarin letters slechts een bijrol krijgen. Zij tracht poëzie terug te brengen tot haar essentie. Daarbij blijft zij echter altijd de nadruk leggen op humor' (citaten uit recensie Hubert van Eyghen, Weirdo's)
'En een opvallend debuut is het. Kamphuis toont zich een veelbelovend dichter waarbij de vorm soms eerder arriveert dan de inhoud. Wat hier wil zeggen dat kijken en lezen in het meest gunstige geval perfect samenvallen.' 'Veelbelovend, ingenieus en speels' (citaten uit recensie Joep van Ruiten, Dagblad van het Noorden)
TITEL is onder redactie van Andrea Voigt uitgegeven bij Uitgeverij Voetnoot in Antwerpen. De uitgevers Anneke Pijnappel & Henrik Barends richten zich met name op uitgave van bijzondere, zelf vormgegeven boeken met vertaalde literatuur, proza, poëzie, fotografie en beeldende kunst.
TITEL telt 68 pagina's is 20 x 13 cm groot en kost € 16.
ISBN 9789491738142
# Bestellen via: www.voetnoot-publishers.nl
#   Zie ook Freda's blog: http://freda-s-blog.blogspot.nl
Omslag bundel: vormgeving Barends & Pijnappel
Foto's voordracht: snapshots Winfred Evers
fleursdumal.nl magazine
More in: Archive K-L, Art & Literature News, Kamphuis, Freda
Thank you for reading FLEURSDUMAL.NL - magazine for art & literature