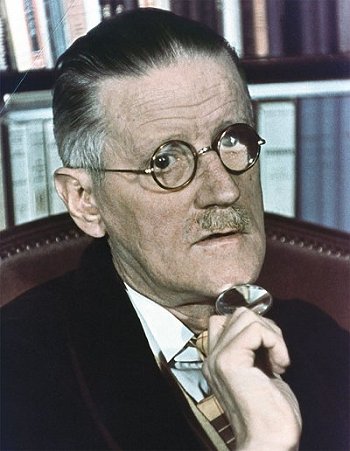 James Joyce
(1882-1941)
DEAR HEART, WHY WILL YOU USE ME SO?
EAR heart, why will you use me so?
Dear eyes that gently me upbraid,
Still are you beautiful — but O,
How is your beauty raimented!
Through the clear mirror of your eyes,
Through the soft cry of kiss to kiss,
Desolate winds assail with cries
The shadowy garden where love is.
And soon shall love dissolved be
When over us the wild winds blow–
But you, dear love, too dear to me,
Alas! why will you use me so?
Source: Chamber Music. James Joyce. London: Elkin Mathews, 1907.
James Joyce poetry
kempis.nl poetry magazine
More in: Archive I-J, Joyce, James
Charles Wolfe
(1791-1823)
TO MARY
F I had thought thou couldst have died,
I might not weep for thee;
But I forgot, when by thy side,
That thou couldst mortal be:
It never through my mind had past
The time would e'er be o'er,
And I on thee should look my last,
And thou shouldst smile no more!
And still upon that face I look,
And think 'twill smile again;
And still the thought I will not brook,
That I must look in vain.
But when I speak–thou dost not say
What thou ne'er left'st unsaid;
And now I feel, as well I may,
Sweet Mary, thou art dead!
If thou wouldst stay, e'en as thou art,
All cold and all serene–
I still might press thy silent heart,
And where they smiles have been.
While e'en thy chill, bleak corse I have,
Thou seemest still mine own;
But there–I lay thee on thy grave,
And I am now alone!
I do not think, where'er thou art,
Thou hast forgotten me;
And I, perhaps, may soothe this heart
In thinking too of thee:
Yet there was round thee such a dawn
Of light ne'er seen before,
As fancy never could have drawn,
And never can restore!
Charles Wolfe poetry
kempis.nl poetry magazine
More in: Archive W-X

Kunstenaar Moniek Toebosch
(1948-2012) overleden
Zaterdag 24 november 2012 overleed Moniek Toebosch, een belangrijk Nederlands kunstenaar. Moniek Toebosch genoot in de Nederlandse kunstwereld sinds eind jaren zestig grote erkenning voor haar performances, acties, beelden en televisie-optredens.
Ondanks het feit dat ze een overtuigd niet-rookster was, werd in 2008 longkanker vastgesteld. De artsen hadden haar nog drie maanden gegeven, maar het werden vier jaar. Tenslotte was het toch de dood die won, die 'achterbakse zwartwerker zonder vergunning' zoals ze hem in het gedicht 'applaus' omschreef.
Moniek Toebosch, dochter van componist Louis Toebosch, werd in 1948 in Breda geboren. Ze studeerde zang en gitaar aan het Brabants conservatorium in Tilburg maar stapte halverwege over naar de opleiding mode aan Sint Joost Akademie in Breda. Daar ontmoette ze de experimentele filmmaker Frans Zwartjes die met haar verschillende films maakte.
Eind jaren zeventig en begin jaren tachtig volgde grotere bekendheid door verschillende radioprogramma's en televisie-optredens. Later startte ze als kunstdocent aan de Gerrit Rietveld Academie in Amsterdam en de AKI in Enschede. Bij een breed publiek werd Toebosch vooral bekend door haar 'Engelenzender', een radiostation waar de automobilist op de dijk tussen Enkhuizen-Lelystad van 1994 tot en met 2000 op af kon stemmen.
In 2008 werd Toebosch directeur van de postacademische theateropleiding Dasarts in Amsterdam totdat ze door haar ziekte gedwongen werd te stoppen. Moniek Toebosch maakte de afgelopen jaren nog een film (de Strijkrol, 2010) en acteerde in een werk van Fiona Tan.
fleursdumal.nl magazine
More in: Exhibition Archive, In Memoriam

Half ons verstand
Mag ik een half ons verstand, drie kilo geluk, twee keer ingevroren welvaart, een paar pakjes behulpzaamheid, wat inlevingsvermogen, zeven vrienden, en wat appeltaart een enkel frietje, twee wodka-lime, en als het kan nog een verse bos cafeïne om de dag door te komen..
Wat sperziebonen om mijn vuist omheen te ballen, die heeft u ook?
Een heel oud vrouwtje om te kunnen concluderen dat ik nog zeeën van tijd heb.
Ik zal haar laten oversteken, aan de hand nemen en over het zebrapad helpen.
Mag ik zeven dwergen die mij kunnen dragen als ik moe ben.
En een man die van mij houdt. Die telkens als ik er niet meer in geloof op mij afrent en zegt: "Ik geloof in je, IK wél!"
Begrijpt u wat ik bedoel?
Hij moet onopvallend zijn op momenten dat ik hem niet nodig heb, en elke keer dat ik hem wel nodig heb op mij afrennen, al ben ik in Schagen.
Ik wil een vis die mij aankijkt, en waarvan ik merk dat hij mij echt aankijkt, als enige, hij hoeft zijn kieuwen maar te bewegen en ik weet wat ik vandaag moet gaan doen.
De wereld redden, ik wil de wereld redden. Hem eerst precies in het midden doorsnijden,
en dan oplepelen als een kiwi. Hij zal zoet smaken, met een warme vulling.
Hebt u daar een mes voor?
Alle mensen op de wereld zullen op een gerimpeld land wonen, ze houden elkaars handen vast om er niet vanaf te vallen.
Ik zoek ook nog muziek, muziek die ik kan vervormen naar mijn bui. Het is maar één cd en ik kan horen wat ik wil horen.
Kleuren, ik zoek kleuren die er niet bestaan, ik wil mij kunnen voorstellen dat er een kleur is die ik nog nooit heb gezien, en het is niet een soort oranje, of een soort blauw.
Het is iets anders.
Anders nog iets?
Ja iets racistisch, ik mag graag iets racistisch, een grote KKK muts die mode wordt, ik zal iedereen dwingen om hem te dragen.
Dan heb ik, als ik mij verveel, iets om naar te kijken.
Één dag almachtig, en ik ben de koning van het land, en het land is veel kleiner dan we tot nu toe dachten, het is een land met 6 miljard van dezelfde mensen die opeens de ingeving krijgen helemaal niet hetzelfde te zijn, ze zullen in de bomen klimmen en het volkslied zingen, de vogels zullen in huizen wonen en klagen over het weer en de belastingdienst.
Hiernaast deden ze er nogal moeilijk over, maar dit hadden ze wel!
Mag ik ook een vrachtschip met veertig indianen, die heel gelukkig in een container dansen, om de lijken heen van diegene die het niet overleefd hebben.
Daarbij zoek ik jaren naar een pil waarmee je de hele nacht door kan dansen, en niet omdat je heel veel energie hebt, maar omdat de tijd is gestopt.
In die tijd zal ik dansen met de rest. Het zal bezaaid zijn met allerlei.
Vooral met dictatoren die de avond van hun leven hebben, Lenin, Stalin, Hitler, Mussolini hebben de grootste pret, discussietafels waar je kan aanschuiven, even bijkletsen met Julius Caesar, hij ziet er heerlijk uit, en heeft de gordijnen aan de muur om zich heen gedrapeerd.
Iedereen loopt langs de tafels, en speelt het grote 'visies' kwartet met de dictatoren.
Wie wint krijgt een kasteel.
Zodra de tijd het weer doet wonen alle dictatoren samen in het kasteel, hoog in de lucht.
Daar zullen ze neerkijken op het volk, zoals ze dat altijd al hebben gedaan. Ze zullen lachen. En wij beneden kwartetten met levens.
Mag ik van jou de boer? Dan krijg jij van mij de vrouw.
Nee doe mij maar een heer! Die krijg ik maar niet te pakken.
Een joker, een heer, wat is het verschil?
De mens heeft gewonnen.
En daarom zoek ik een trofee, Een trofee voor de gewonnen mens.
De mens die uit de polder is opgeklommen om zijn vinger in de dijk te doen omdat het water anders van hem wint.
Mag ik u dus met nadruk vragen om een berg om de trofee op te zetten.
Wie wil mag komen kijken.
Ik wil een wortel. Afgeblust met een beetje vrede..
Hier opeten alstublieft..
U hebt geen wortel?
Dan ga ik wel naar hiernaast..
Ik neem er ook één voor u mee.
Hier opeten alstublieft.
Esther Porcelijn 2012
Esther Porcelijn is stadsdichter van Tilburg
kempis.nl poetry magazine
More in: Archive O-P, Porcelijn, Esther, Porcelijn, Esther
William Cartwright
(1611-1643)
ON A VIRTUOUS YOUNG GENTLEWOMAN
THAT DIED SUDDENLY
HE who to Heaven more Heaven doth annex,
Whose lowest thought was above all our sex,
Accounted nothing death but t' be reprieved,
And died as free from sickness as she lived.
Others are dragg'd away, or must be driven,
She only saw her time and stept to Heaven;
Where seraphims view all her glories o'er,
As one return'd that had been there before.
For while she did this lower world adorn,
Her body seem'd rather assumed than born;
So rarified, advanced, so pure and whole,
That body might have been another's soul;
And equally a miracle it were
That she could die, or that she could live here.
William Cartwright poetry
kempis.nl poetry magazine
More in: Archive C-D
Vincent Berquez
Forgiveness
In the darkness my son is the object.
In his sleep we ponder ourselves
and glimpse eternity,
his communicating will go
further than we shall ever travel.
In this great silence he is monumental
and we see the future beyond ourselves.
Asleep there are always hidden secrets
from the banality of our self-importance
that only he can deconstruct and give meaning to.
We ask who we are.  But he cannot answer yet.
It will be a wonderment to hear his voice,
will he understand as we become different with time,
will he forgive us if forgiveness is necessary?
13.12.10
vincent berquez poetry
kempis.nl poetry magazine
More in: Berquez, Vincent, Vincent Berquez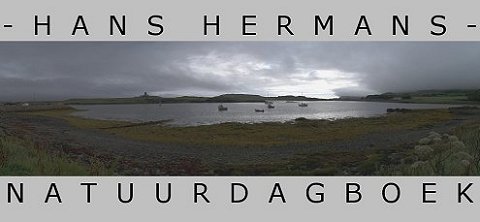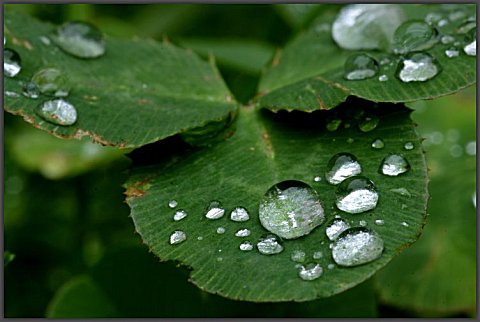 Hans Hermans Natuurdagboek oktober 2012
kempis.nl poetry magazine
More in: Hans Hermans Photos
D. H. Lawrence
(1885-1930)
In a Boat
See the stars, love,
In the water much clearer and brighter
Than those above us, and whiter,
Like nenuphars.
Star-shadows shine, love,
How many stars in your bowl?
How many shadows in your soul,
Only mine, love, mine?
When I move the oars, love,
See how the stars are tossed,
Distorted, the brightest lost.
—So that bright one of yours, love.
The poor waters spill
The stars, waters broken, forsaken.
—The heavens are not shaken, you say, love,
Its stars stand still.
There, did you see
That spark fly up at us; even
Stars are not safe in heaven.
—What of yours, then, love, yours?
What then, love, if soon
Your light be tossed over a wave?
Will you count the darkness a grave,
And swoon, love, swoon?
D.H. Lawrence poetry
kempis.nl poetry magazine
More in: Archive K-L, D.H. Lawrence, Lawrence, D.H.
William Shakespeare
(1564-1616)
THE SONNETS
Sonnet 151
Love is too young to know what conscience is,
Yet who knows not conscience is born of love?
Then gentle cheater urge not my amiss,
Lest guilty of my faults thy sweet self prove.
For thou betraying me, I do betray
My nobler part to my gross body's treason,
My soul doth tell my body that he may,
Triumph in love, flesh stays no farther reason,
But rising at thy name doth point out thee,
As his triumphant prize, proud of this pride,
He is contented thy poor drudge to be,
To stand in thy affairs, fall by thy side.
No want of conscience hold it that I call,
Her love, for whose dear love I rise and fall.

kempis.nl poetry magazine
More in: -Shakespeare Sonnets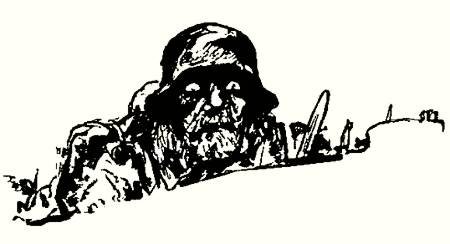 Ernst Stadler
(1883-1914)
Untergang
Die kupferrote Sonne im Versinken
Hängt zwischen Höhlen scharf gezackter Zweige
In harter Glut der strahlenlosen Neige,
Die feuchte Luft scheint allen Glanz zu trinken.
Die grauen Wolken, aufgeschwellt von Regen,
Mit langen Schleppen, die am Boden schleifen,
Und lau umströmt von schwachen Lilastreifen,
Ergießen dünnes Licht auf allen Wegen.
Nur in der Bäume enggedrängten Gruppen,
Die steil wie Inseln aus den grünen Matten
Des Parkes steigen, lagern dichtre Schatten,
Hinsinkend von den braunen Hügelkuppen.
Ernst Stadler poetry
kempis.nl poetry magazine
More in: Archive S-T, Stadler, Ernst
Johnny van Doorn
'Johnny the Selfkicker'
(1944 – 1991)
Komtocheensklaarklootzak
Mijn kamer verhuurd
Voor een uur of 2
Aan enkele verstok-
Te voyeurs:
Een gat in de
Vloer geeft een
Luxueus uitzicht
Op het onderliggend
Temeiersbed &
Bij iedere seance
Kreunt mijn
Krolse kat
Luidruchtig mee &
Via een snelle
Knopindruk golft
De (van een bedrijft-
Tape afkomstige)
Mededeling-Kom
Toch Eens
Klaar Klootzak-
Door het met
Rococomeubelen
Ingerichte
Naaivertrek &
Tot zieleheil
Van mijn somber
Herfstig wezen
Herstel ik het
Schiet- en avondgebed
In ere &
Iedere nacht
(Tussen haar billen
Ingevouwen)
Spreek ik tot de Goede God
Johnny van Doorn (Johnny the Selfkicker) poetry
kempis.nl poetry magazine
More in: Archive C-D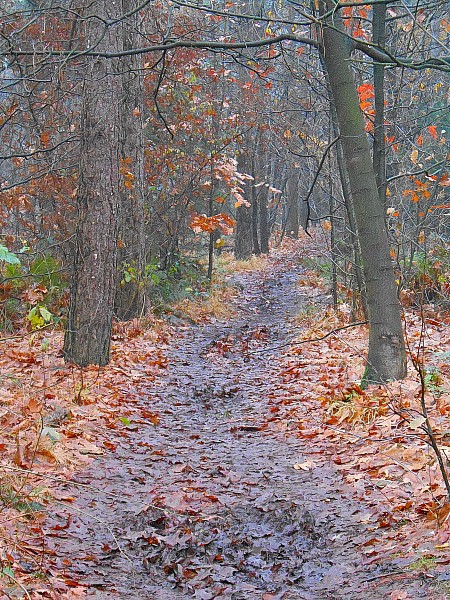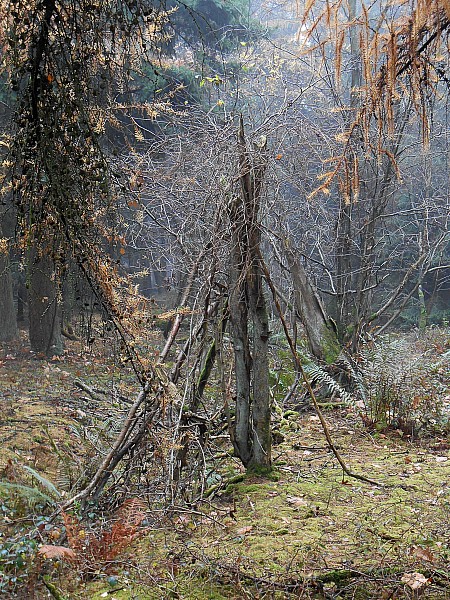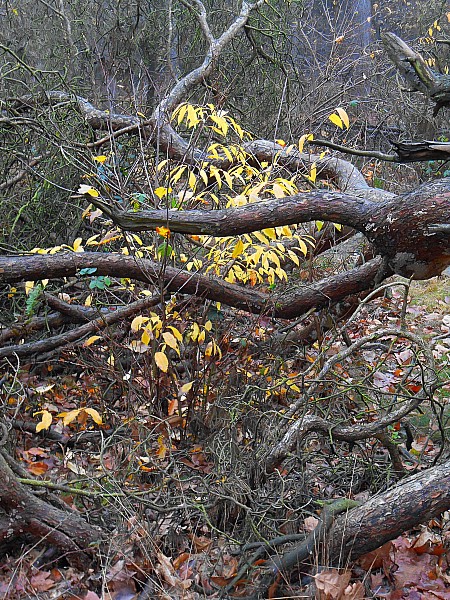 Photo's : Ton van Kempen 2012
Dutch landscapes
kempis.nl poetry magazine
More in: Dutch Landscapes, Ton van Kempen Photos
Thank you for reading FLEURSDUMAL.NL - magazine for art & literature